HealthBeat® Outdoor Fitness System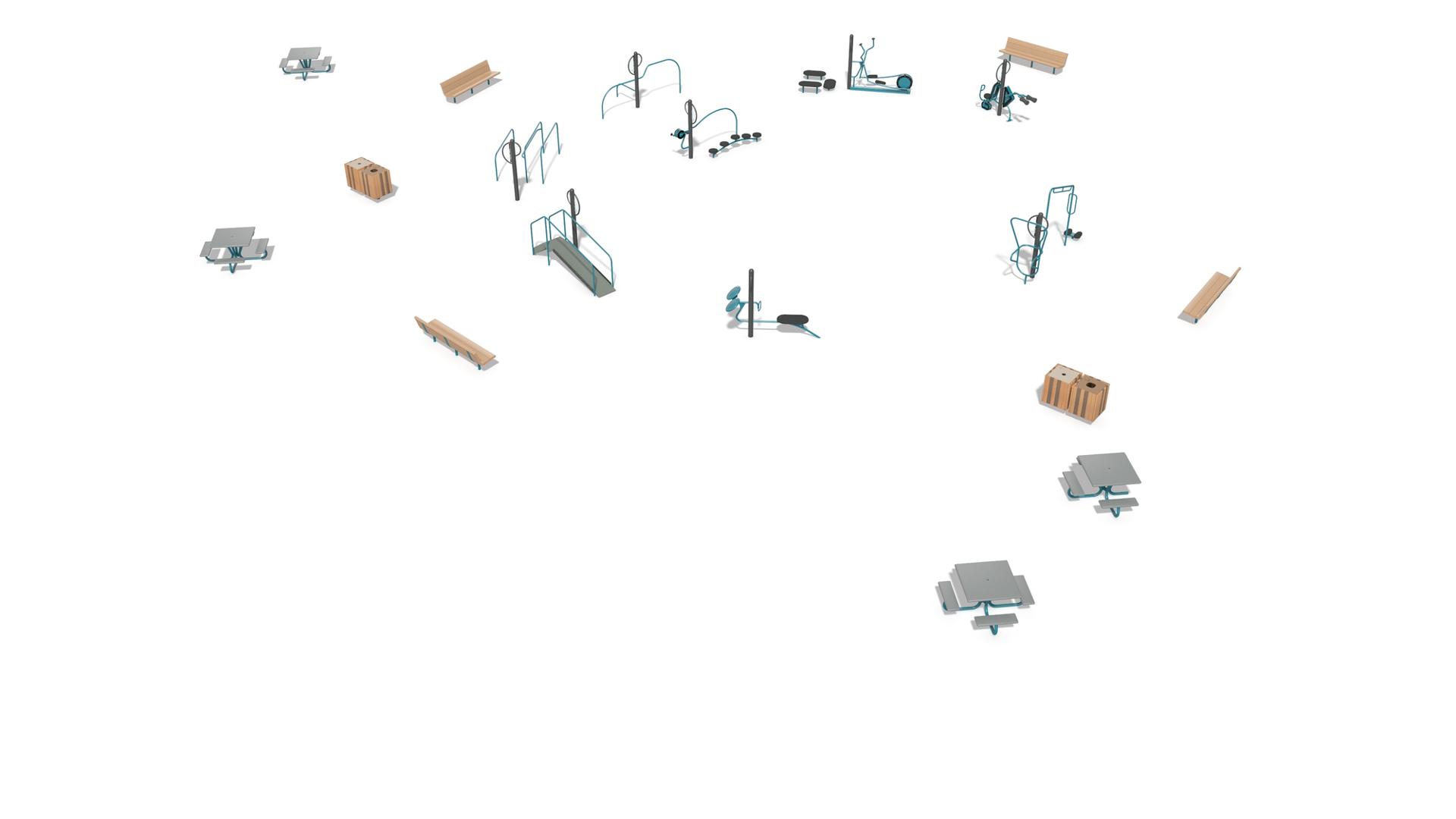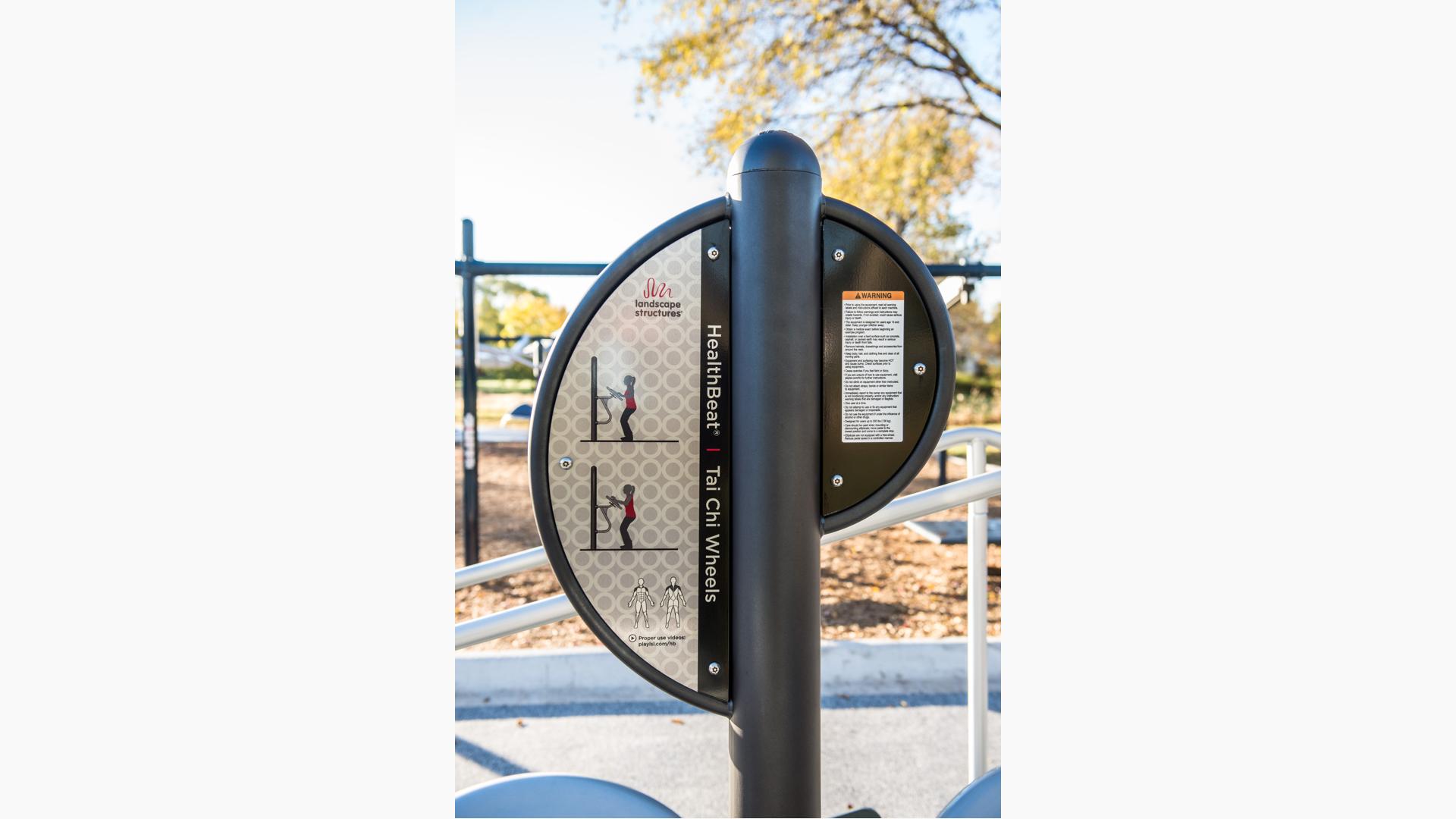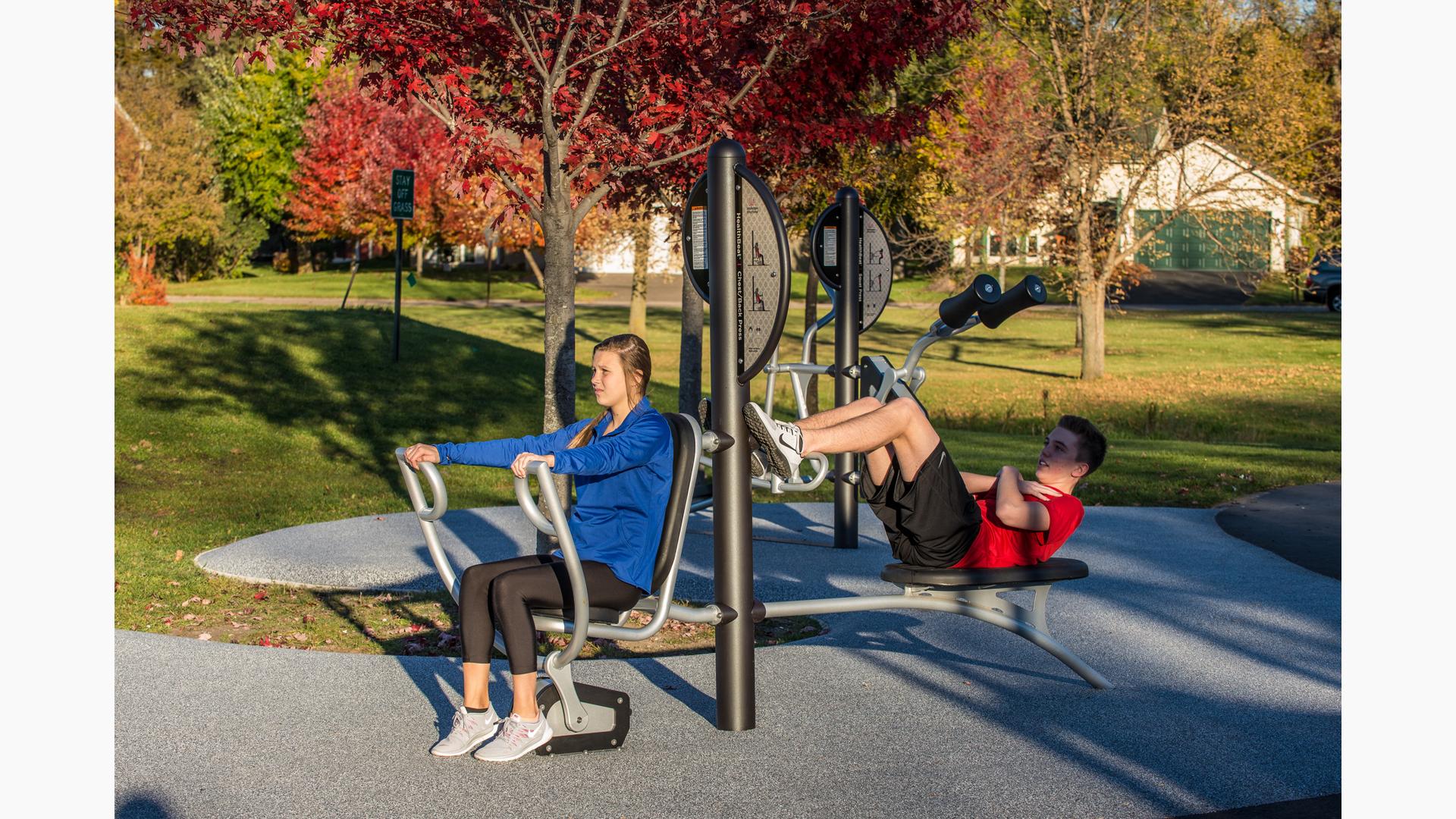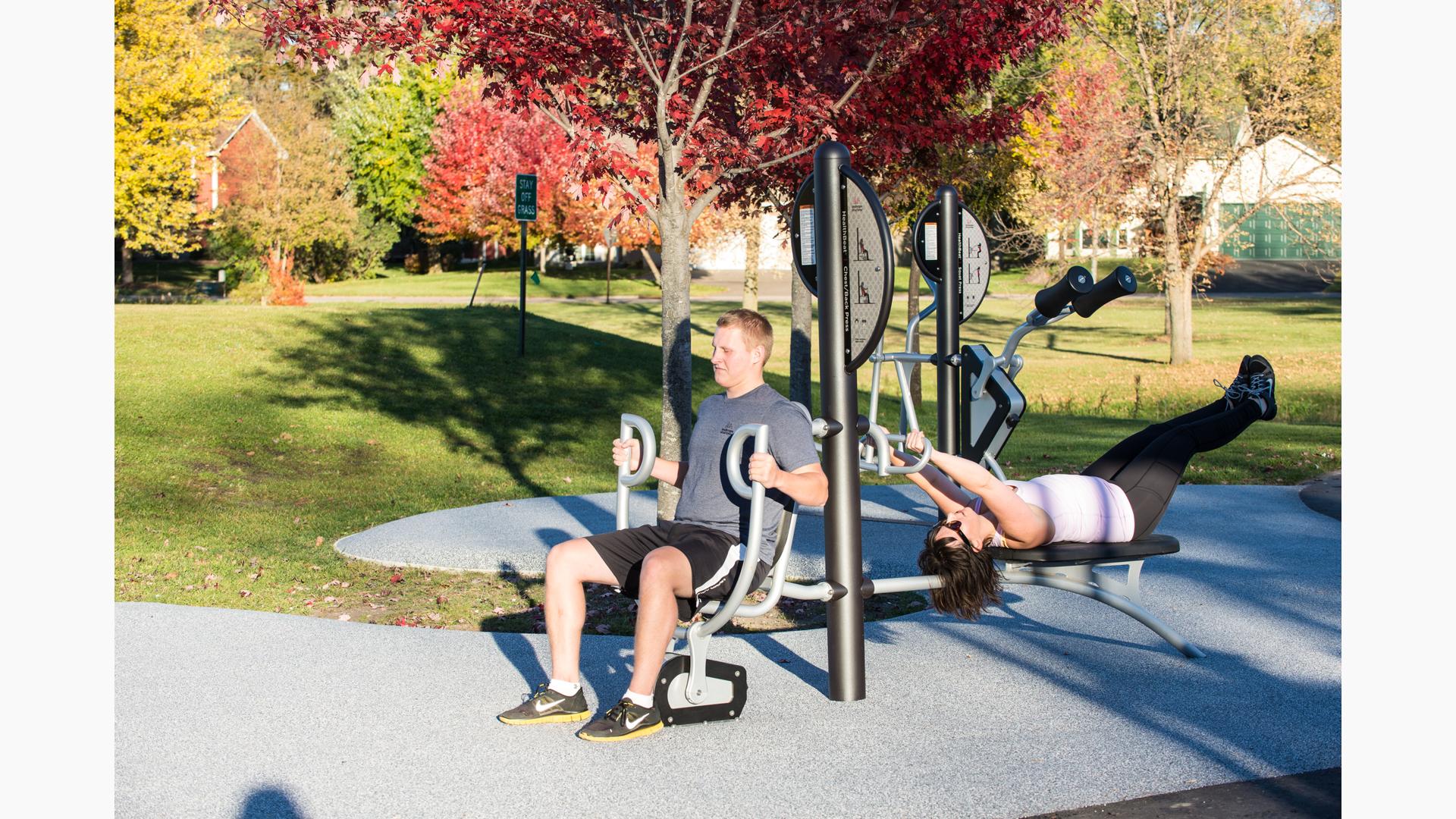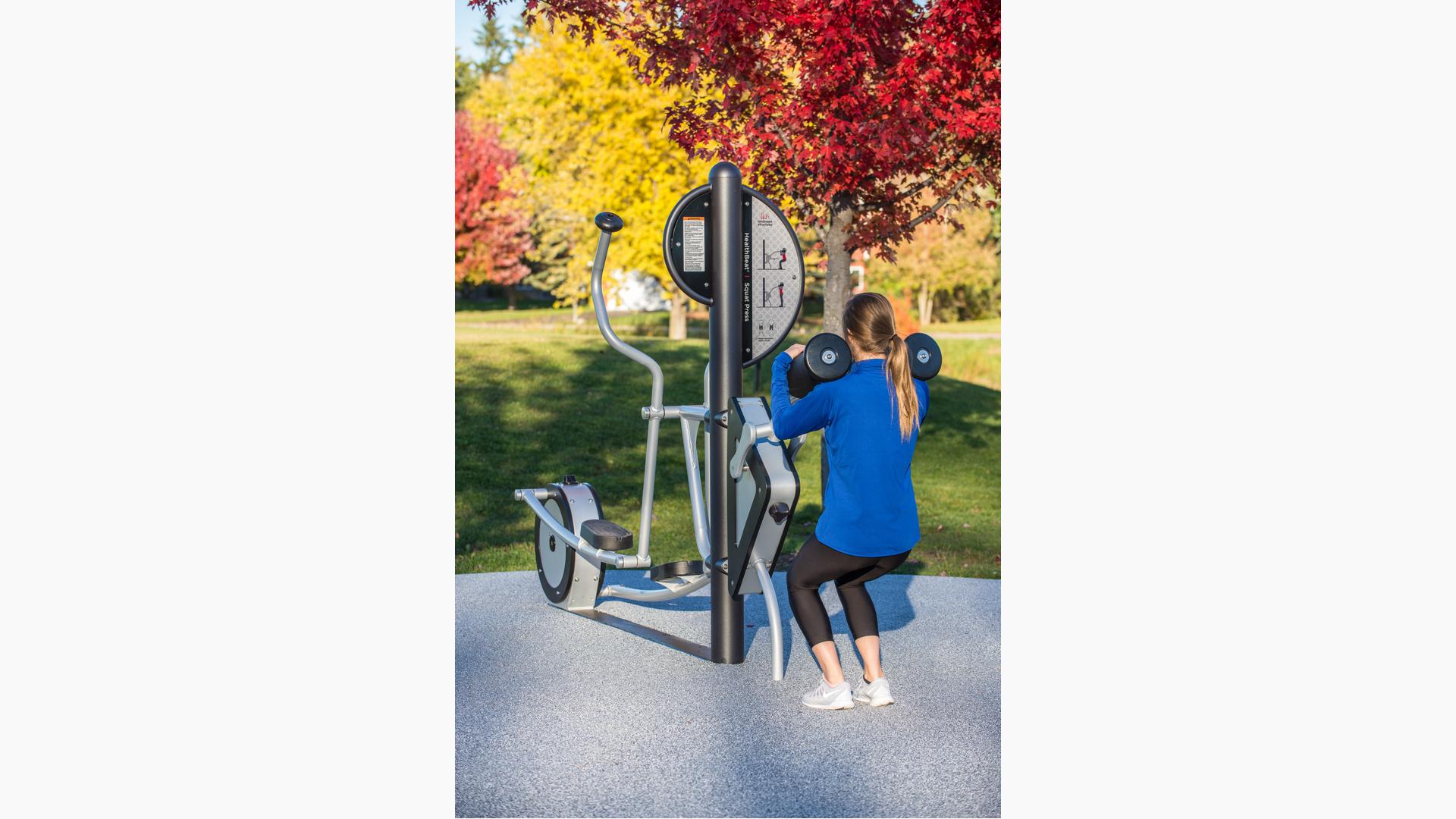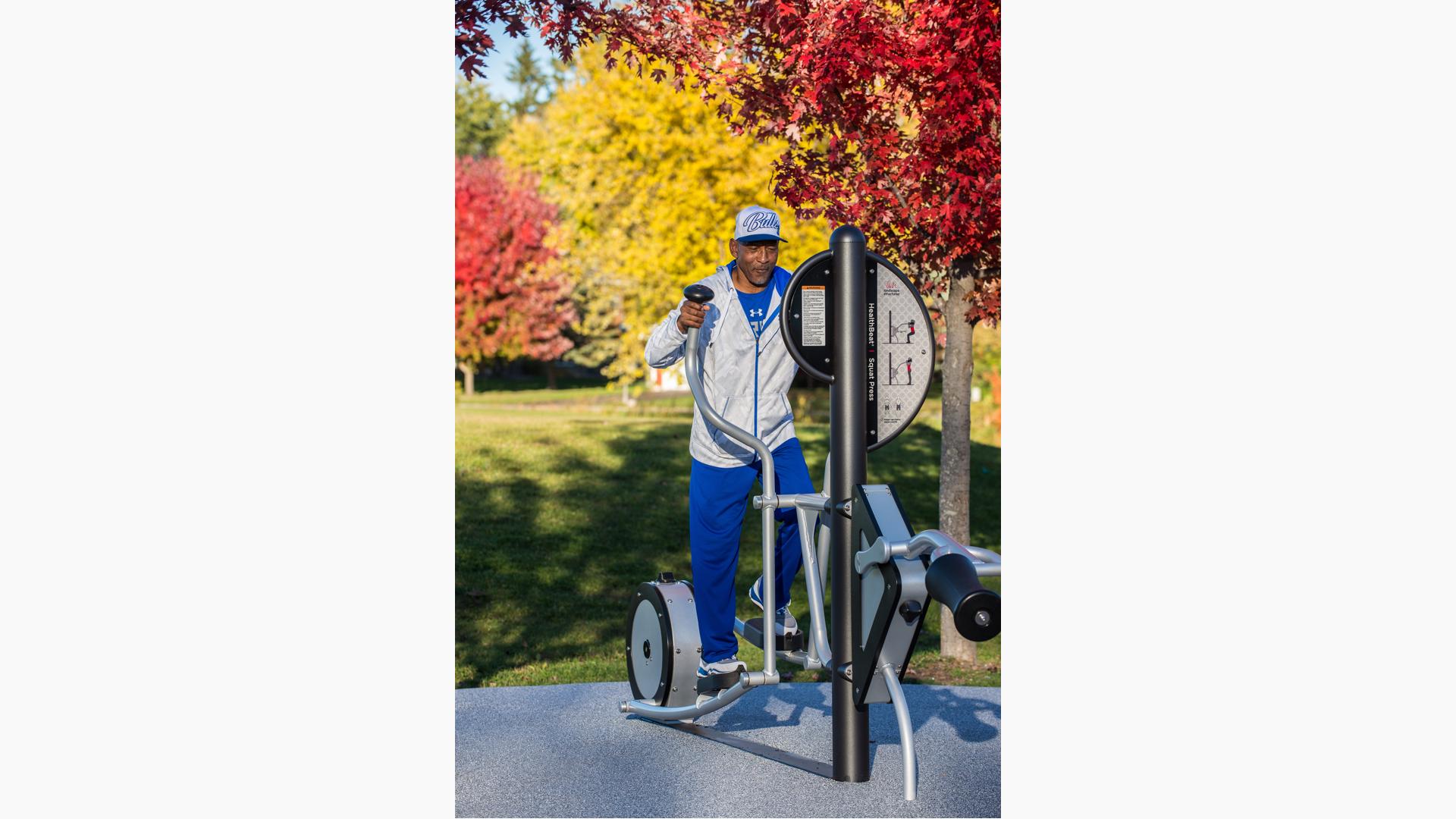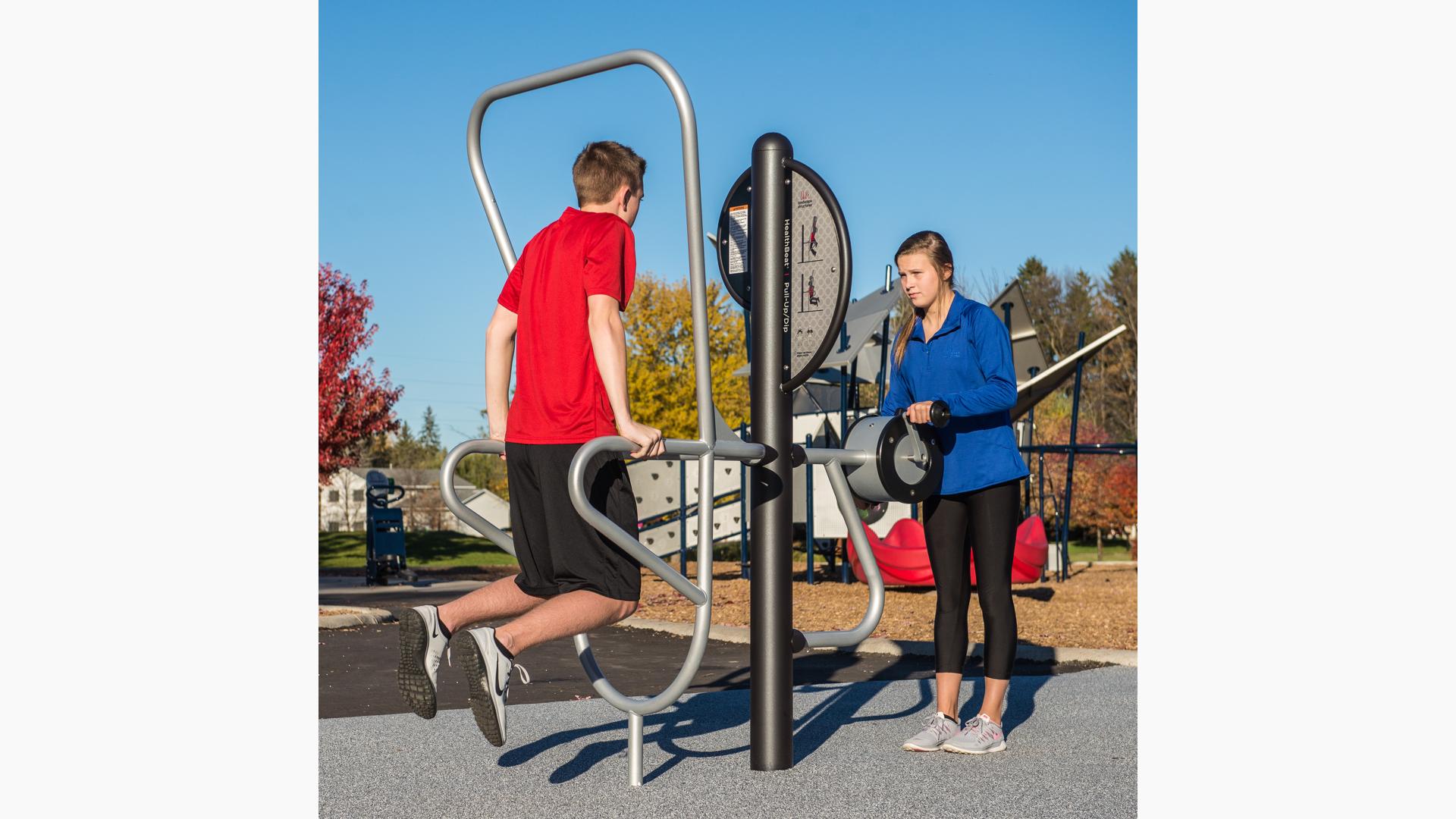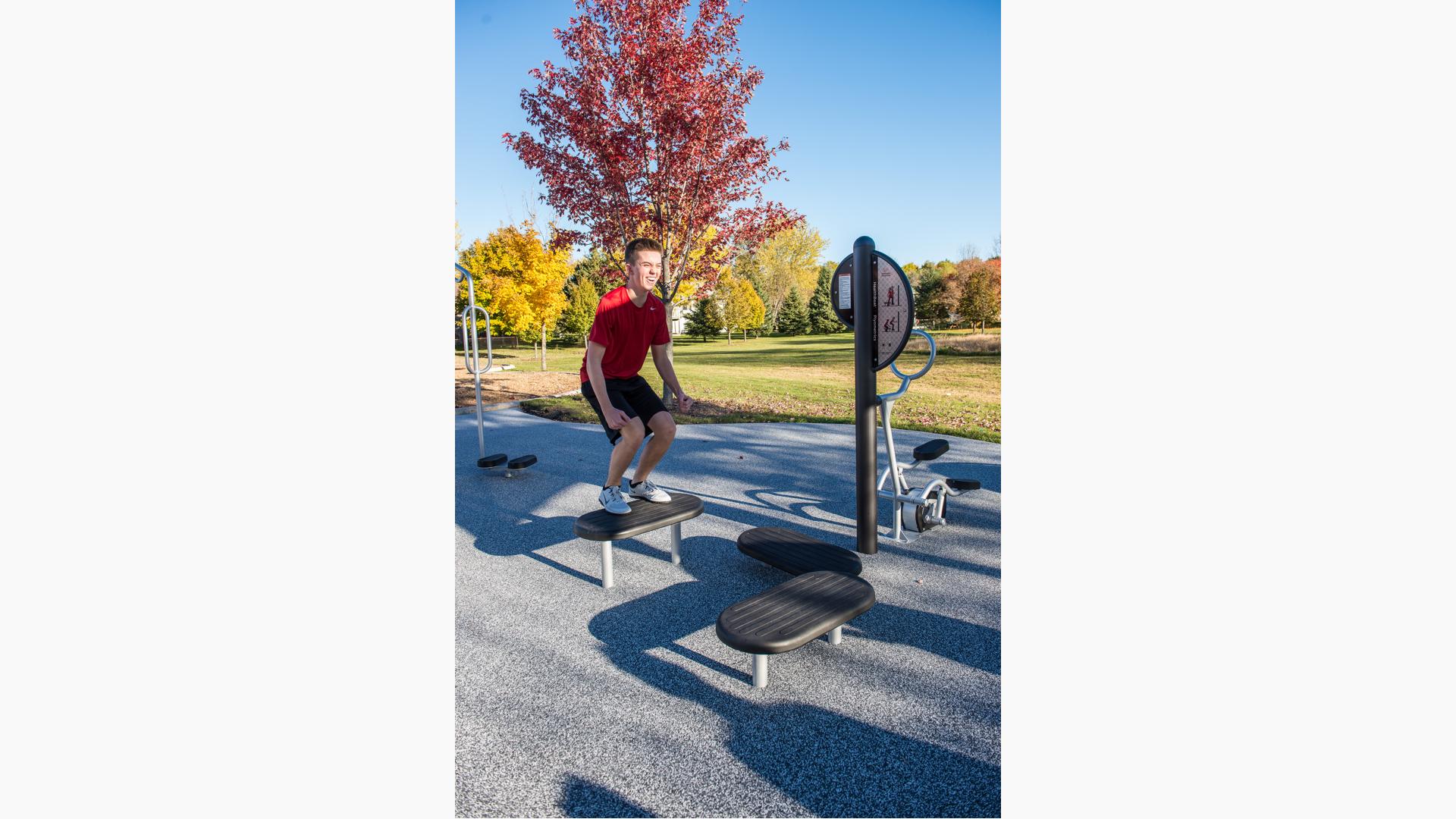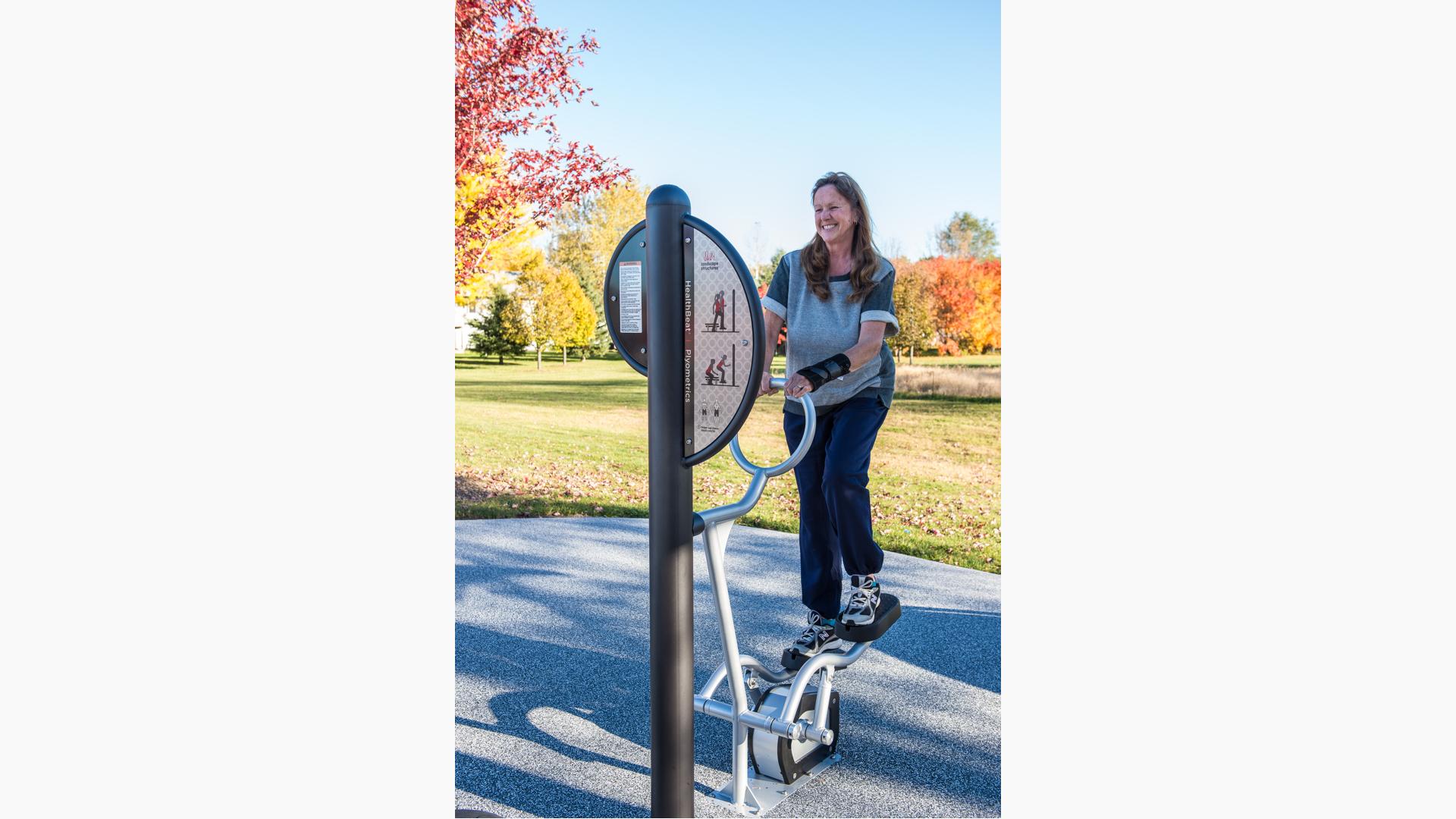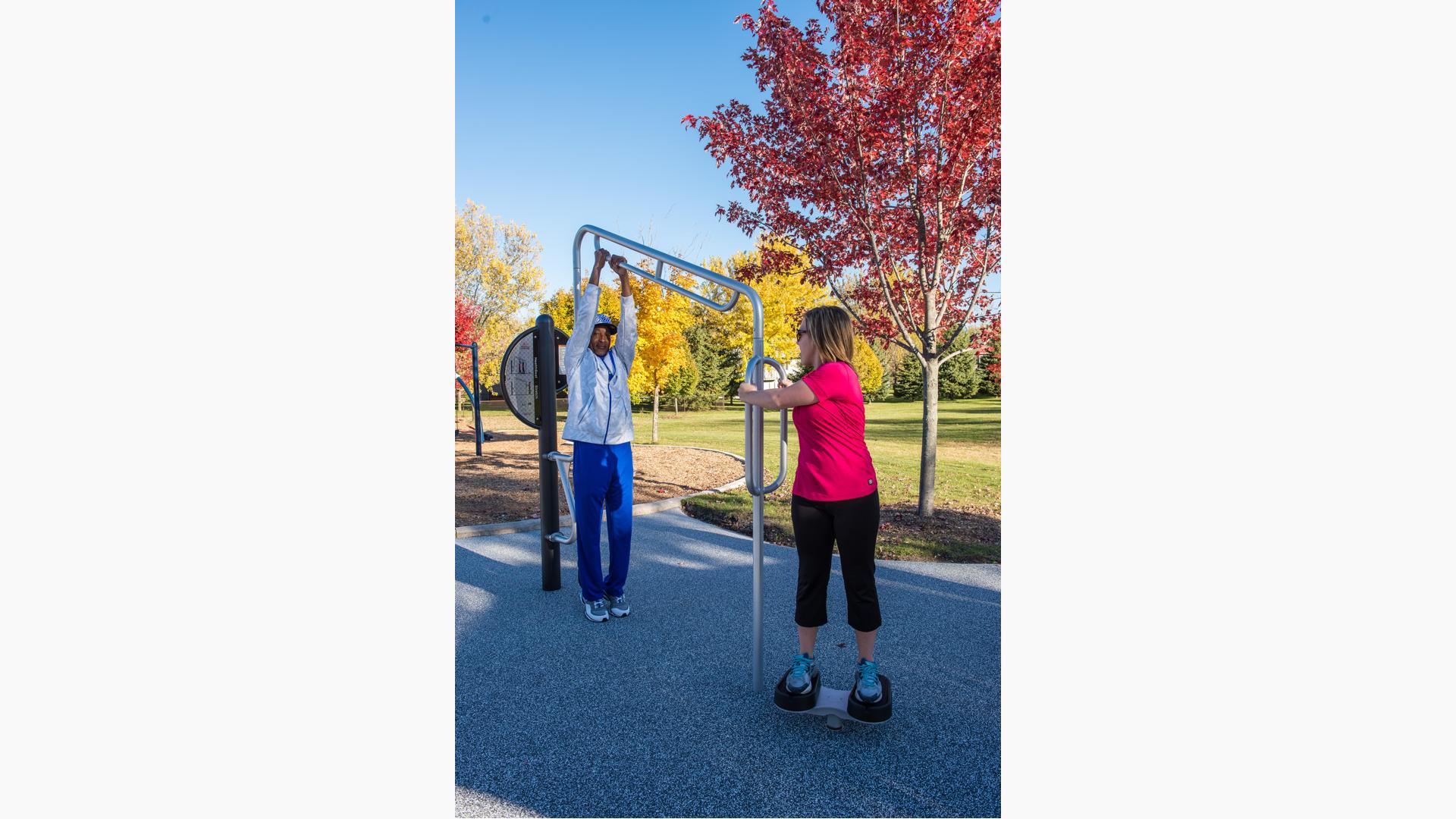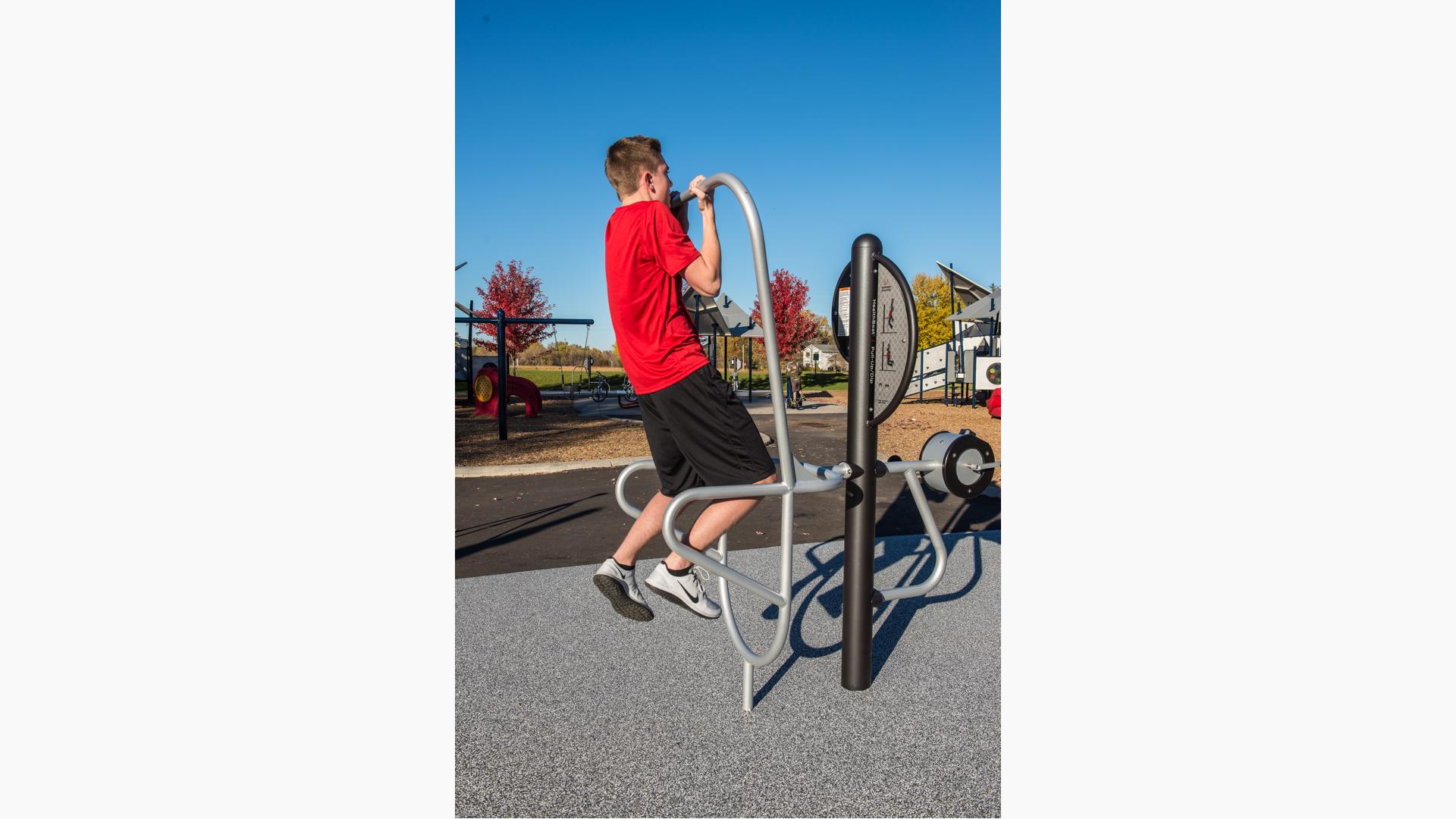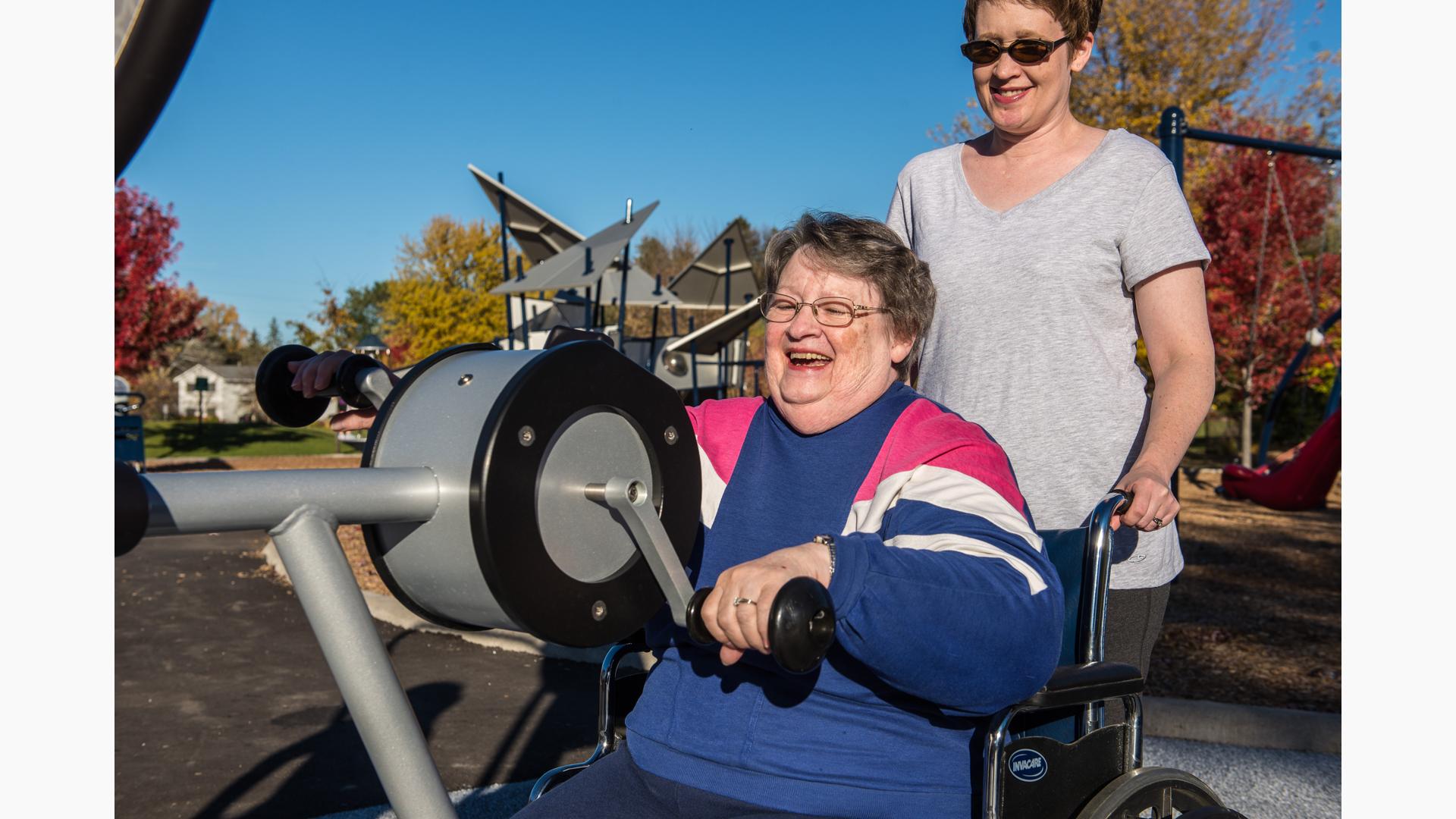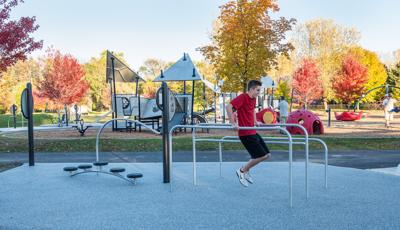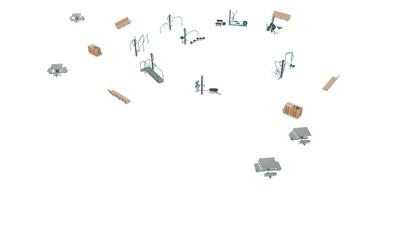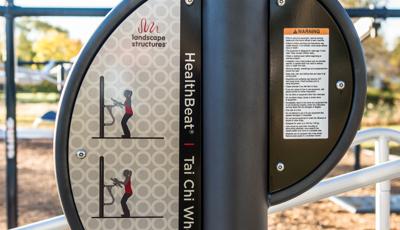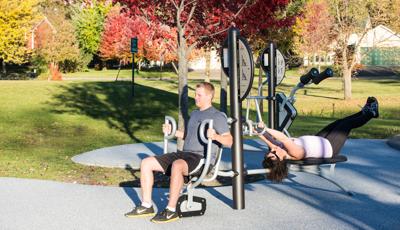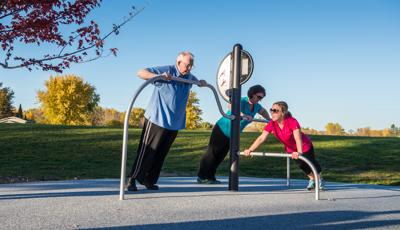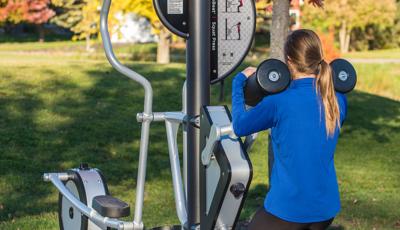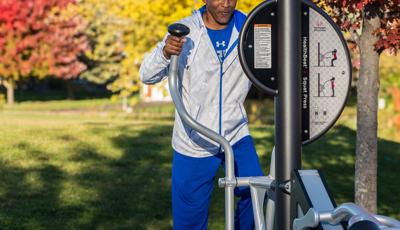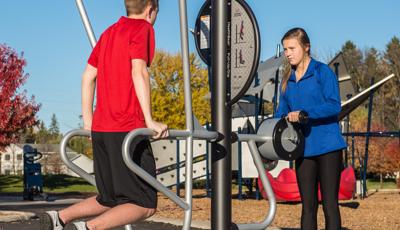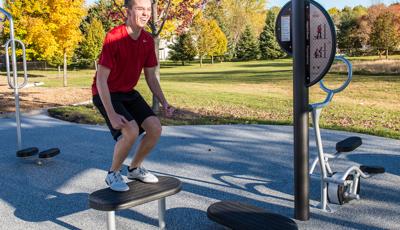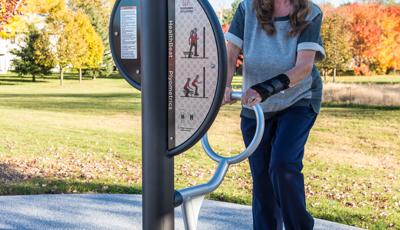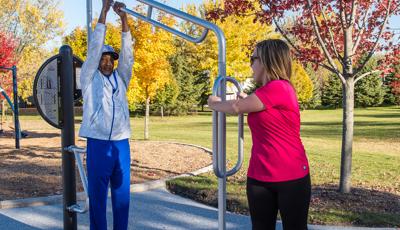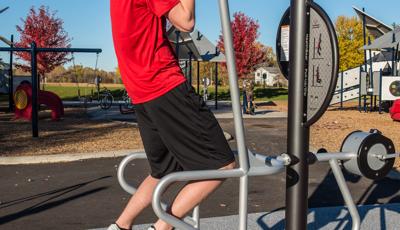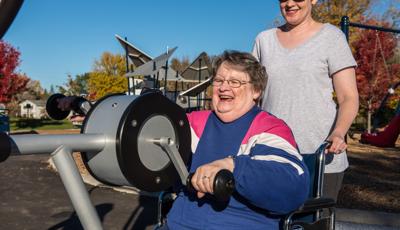 HealthBeat® Fitness Welcome Sign - Proper Use
Video features Chris Nelson explains the proper use of the Health Beat outdoor fitness system.
[video: scene fades into a man standing by the Health Beat outdoor work out area. He stands closely by a playground sign reading: HealthBeat Outdoor Fitness System For Ages 13+ A healthy community starts here.]
Chris: Welcome to the Landscape Structures Health Beat Fitness System. I'm here to introduce you to all your equipment and provide all the information you will need to get the most out of your new system.
[video: scene fades to a close-up of Chris' upper body while he stands by the work out area playground sign and speaks to the camera. White text appears in the lower left corner of the screen reading: Chris Nelson Certified Fitness Trainer.]
Chris: My name is Chris Nelson. The Health Beat Fitness System is designed for all users. Beginners, intermediate, and advanced. Health Beat also has equipment that's meant to help build strength, flexibility, and cardiovascular health. It can help you reach all your fitness goals. Now let's go to the first station.
HealthBeat® Ab Crunch/Leg Lift
Video features the Health Beat outdoor exercise equipment Ab Crunch and Leg Lift system.
[video: scene fades into a close-up of the Ab Crunch and Leg Lift informational sign with suggested body placement and movements. Scene switches to a woman as she scooches back onto the flat bench of the Leg Lifter. She lays back on the bench and grabs onto a hand hold just above and behind her head. She lifts her legs up into the air. She raises and lowers them. The woman asks a person off camera questions.]
Woman: So, are you saying this?
[video: scene switches to a side view of a teenage boy as he lays on the bench and lifts his legs in unison on the Leg Lift bench. A girl sits behind him at the Chest Press. Scene switches to a back view of a man as he lays on the Leg Lift Bench facing the opposite direction with his feet hooked into the hand hold. He lifts his upper body towards his legs to do an ab crunch. A man sits at the connecting Chest Press system working out. Scene switches back to a side view of the teenage boy as he continues has his feet hook over the hand hold to accomplish an ab crunch. Scene switches to a side view of a woman as she rests her feet on the top of the hand while lying on the system bench. She holds her hands behind her head and crunches from side to side bringing her elbow to her opposite knee. Scene switches back to a side view of the teenage boy as he does more leg lifts. He lifts his left leg up and holds it, he lowers his leg and lifts his right leg and holds it in place. He does this several times as the
scene fades to black.]
Product Lines/ Categories
Min Area Required
19' x 19' (5,79 m x 5,79 m)
Design/CAD Files for this Playground
Design Standards
Contact your consultant to verify that this playground design meets current design standard requirements or to modify for other design standards.
Price Range (USD)
$80K-$100K
Pricing reflects only the equipment shown in the 3D render above in USD. Freight, brokerage, exchange rates, etc. not included. For international and exact pricing, please contact your local playground consultant.
Contact Your Consultant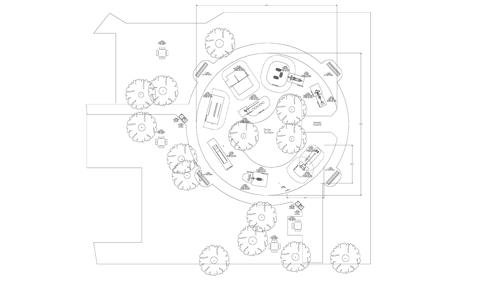 The HealthBeat® outdoor fitness system offers outdoor exercise opportunities to people of all ages, abilities and fitness levels. The contemporary design of the outdoor fitness equipment is a perfect complement to any community playground, and works great next to ball fields or at senior living communities. HealthBeat's new design offers the ability to pair any two stations together on the same post (except Assisted Row/Push-Up), saving space and cost. HealthBeat posts are available in carbon only. Plus, signage now includes links to instructional videos that can be viewed on a smart device while at each fitness station!
Our color palettes offer a range of options to customize your projects
Our state of the art materials make our playgrounds stand out.
Related Playgrounds & Designs