Landscape Structures is proud to partner with like-minded organizations. We work with these organizations because we support their mission to improve the lives of children through play. Giving children access to safe and fun outdoor playground equipment gives them an opportunity to be more active and healthy.
American Forests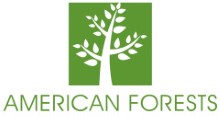 Since January 2008, Landscape Structures has partnered with American Forests to directly offset the carbon dioxide (CO2) produced in our manufacturing processes. We make donations that are used to purchase enough trees to offset the total amount of CO2 generated for each play system produced in our Delano, Minn., production facilities. Each year, we donate an average of more than 35,000 trees to American Forests.
American Society of Landscape Architects (ASLA)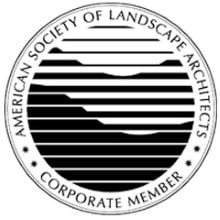 Landscape Structures is proud to collaborate with landscape architects to create playground environments, and we're proud to sponsor ASLA. Our chairman, Steve King, FASLA, is a licensed landscape architect and a member of the distinguished ASLA Council of Fellows. In 2015, our president, Pat Faust, was awarded Honorary ASLA Membership.
City Parks Alliance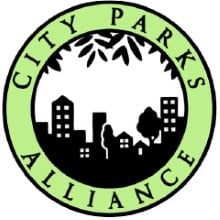 The City Parks Alliance supports the creation, revitalization and sustainability of urban parks and green spaces. As members, we network with civic and community leaders, government agencies, parks and recreation authorities and more to educate the public on the importance of parks.
Epcot®

Since 2001, Landscape Structures has partnered with Epcot® and its preeminent landscape architects to create magical play environments for children of all ages during the Epcot International Flower & Garden Festival. Each year, our playground equipment is nestled among natural elements to help reinforce the importance of integrating plants and flowers among manufactured equipment.
Playground products shown in video may not be appropriate for every age group. Playsystems shown in video are for demonstration purposes only. Product configurations may vary.
KaBOOM!®
KaBOOM!® is dedicated to ensuring that all kids in America get a childhood filled with the balanced and active play needed to thrive. Celebrating more than 20+ years of service, the national nonprofit organization rallies communities to fund, plan and build playgrounds throughout the nation. Landscape Structures is proud to partner with KaBOOM! as their primary supplier of playground equipment.
KaBOOM! inspires communities to make play the easy choice and works to drive the national discussion about the importance of PLAYces. Since their inception, KaBOOM! has collaborated to build or improve more than 17,000 playspaces, engaging more than 1.5 million volunteers and serving over nine million kids. Learn more.
Kiwanis International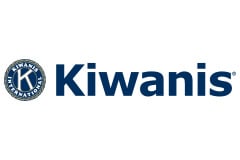 ​Landscape Structures is proud to be a Vision Partner of Kiwanis® International to bring play and playgrounds to communities across the globe. We're honored to provide high-quality commercial playground equipment and services that reflect the high degree of integrity that Kiwanis demands. Learn more.
National Association of Elementary School Principals (NAESP)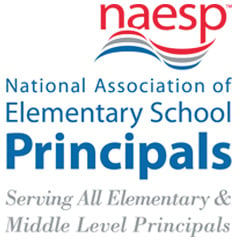 NAESP and Landscape Structures share a joint commitment to enhancing the lives of children and transferring inclusivity from the classroom to the playground. We feel privileged to partner with these educational professionals to promote healthy children, successful futures and encourage a place where all children of all abilities can play, learn and grow together.
National Recreation and Park Association (NRPA)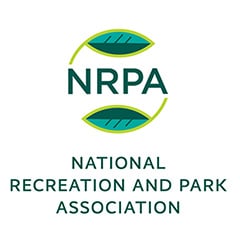 We value the dedicated work of NRPA and believe that by working together, we can help create healthy children and sustainable communities now and in the future. We're proud to support parks and recreation professionals through our Parks and Recreation State Association Speaker Scholarships, which fund the appearances of keynote speakers at annual or regional conferences.
Project Fit America (PFA)
Project Fit America (PFA) is a national public charity dedicated to getting kids fit through donations that create opportunities for kids to become active, fit and healthy as part of the everyday school experience. We are honored to be PFA's exclusive vendor for custom-built outdoor equipment components.
STAR Institute for Sensory Processing Disorder
STAR Institute for Sensory Processing Disorder (STAR Institute) was formed in 2016 from two merged organizations–the Sensory Processing Disorder (SPD) Foundation and the STAR Center. The STAR Institute provides premier treatment, education and research for children, adolescents, and adults with SPD. We have collaborated to create a sensory playground at the STAR Institute in Greenwood Village, Colo, which is helping move SPD therapy outdoors. We're honored to have Dr. Lucy Jane Miller, the founder of these organizations on our Inclusive Play Advisory Board to learn more about how therapy in natural settings—especially playgrounds—helps treat children touched by the disorder. Learn more.
Shane's Inspiration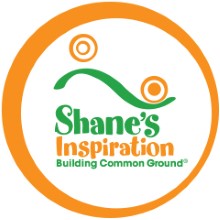 Landscape Structures is pleased to partner with Shane's Inspiration toward a common goal of promoting play for children of all abilities. Together, we've created nearly 50 Universally Accessible Playgrounds including the first in Mexico and Ecuador. Plus, we're excited to have collaborated with Shane's Inspiration on playground projects for the 2014 Winter Olympics in Sochi, Russia, and 2010 Winter Olympics in Vancouver, Canada. Shane's Inspiration has taken accessible playgrounds to a whole new level, not only helping communities build these beautiful play environments from conception to completion, but also ensuring that they are utilized through inclusive play programming. Learn more.
Sustainable Sites Initiative™ (SITES™)

Landscape Structures is proud to support the Sustainable Sites Initiative (SITES), which provides professionals and individuals information for making environmentally preferable choices in their landscape and outdoor projects. The SITES program is a collaboration between the Lady Bird Johnson Wildflower Center at the University of Texas at Austin, the United States Botanic Garden and ASLA among others to develop guidelines and standards for landscape sustainability.
The Miracle League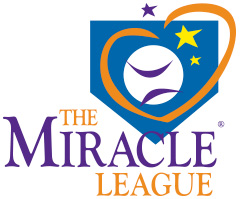 The Miracle League® offers opportunities for children with mental and/or physical challenges to play baseball through custom baseball fields. We are honored to be the official playground partner of The Miracle League. With more than 240 organizations across the U.S., Canada, Mexico, Venezuela and Australia, The Miracle League gives more than 200,000 children and young adults with disabilities the opportunity to enjoy America's favorite pastime. Learn more.