Mayor Thomas M. Menino Park
Charlestown, MA USA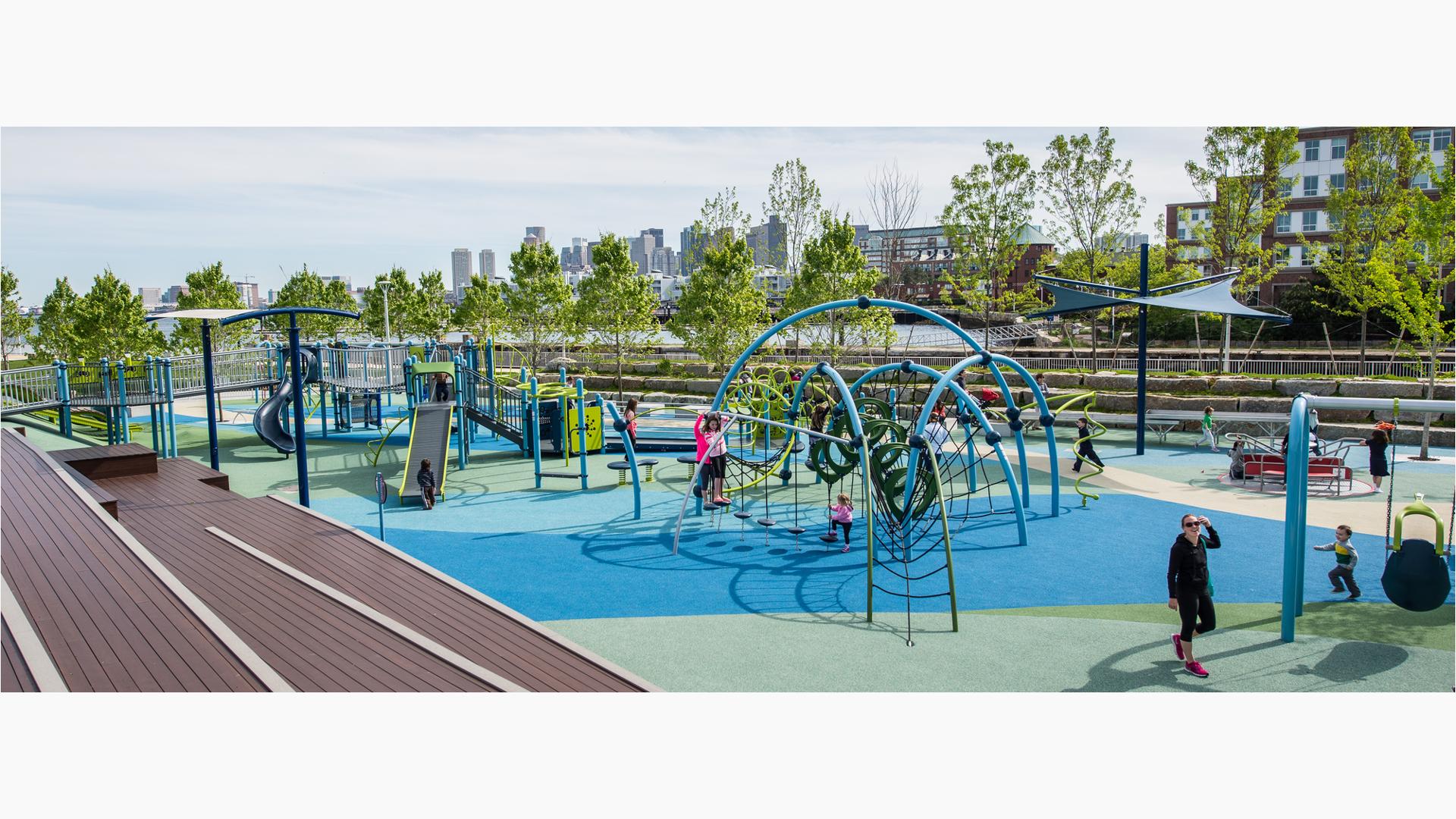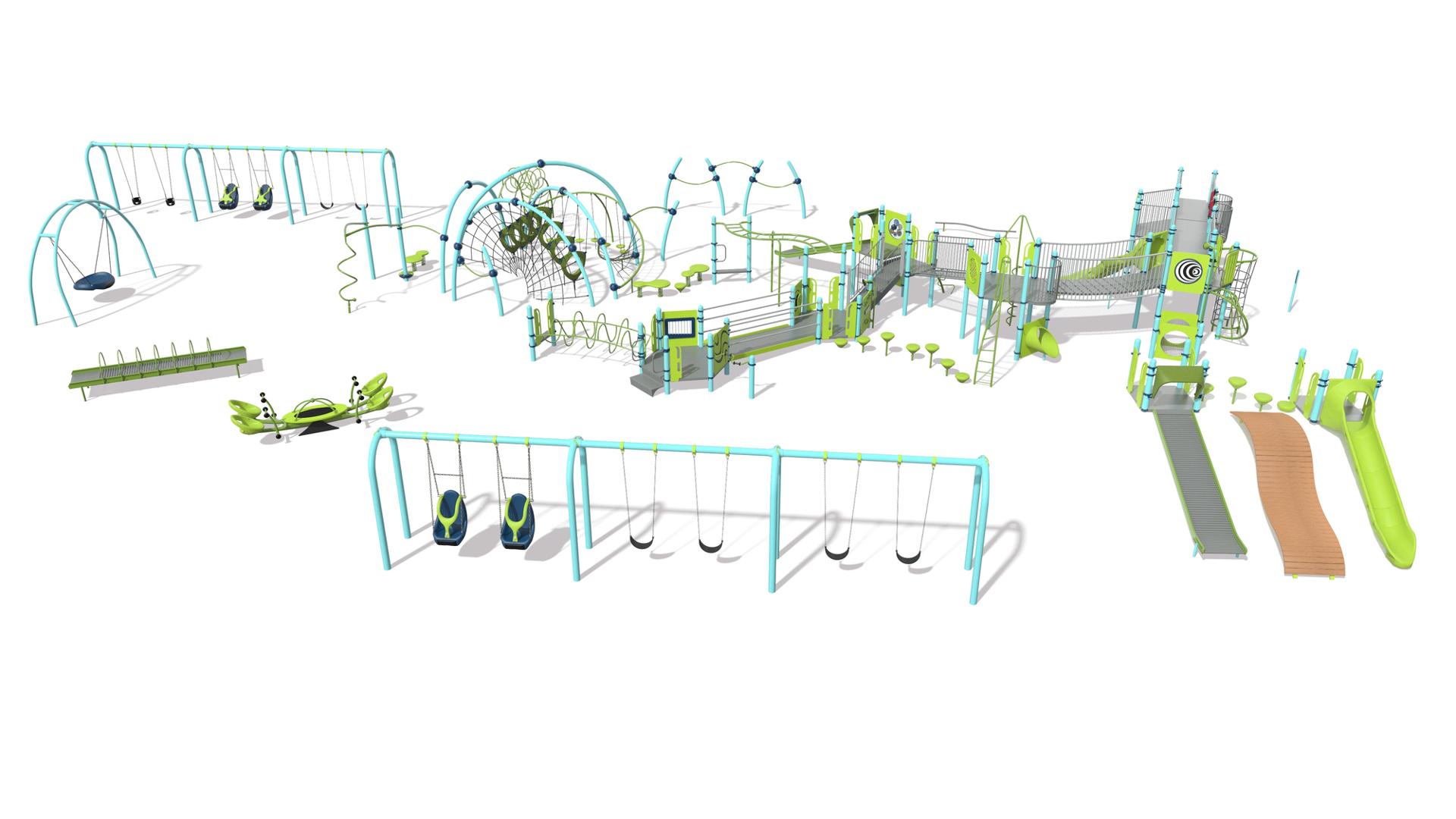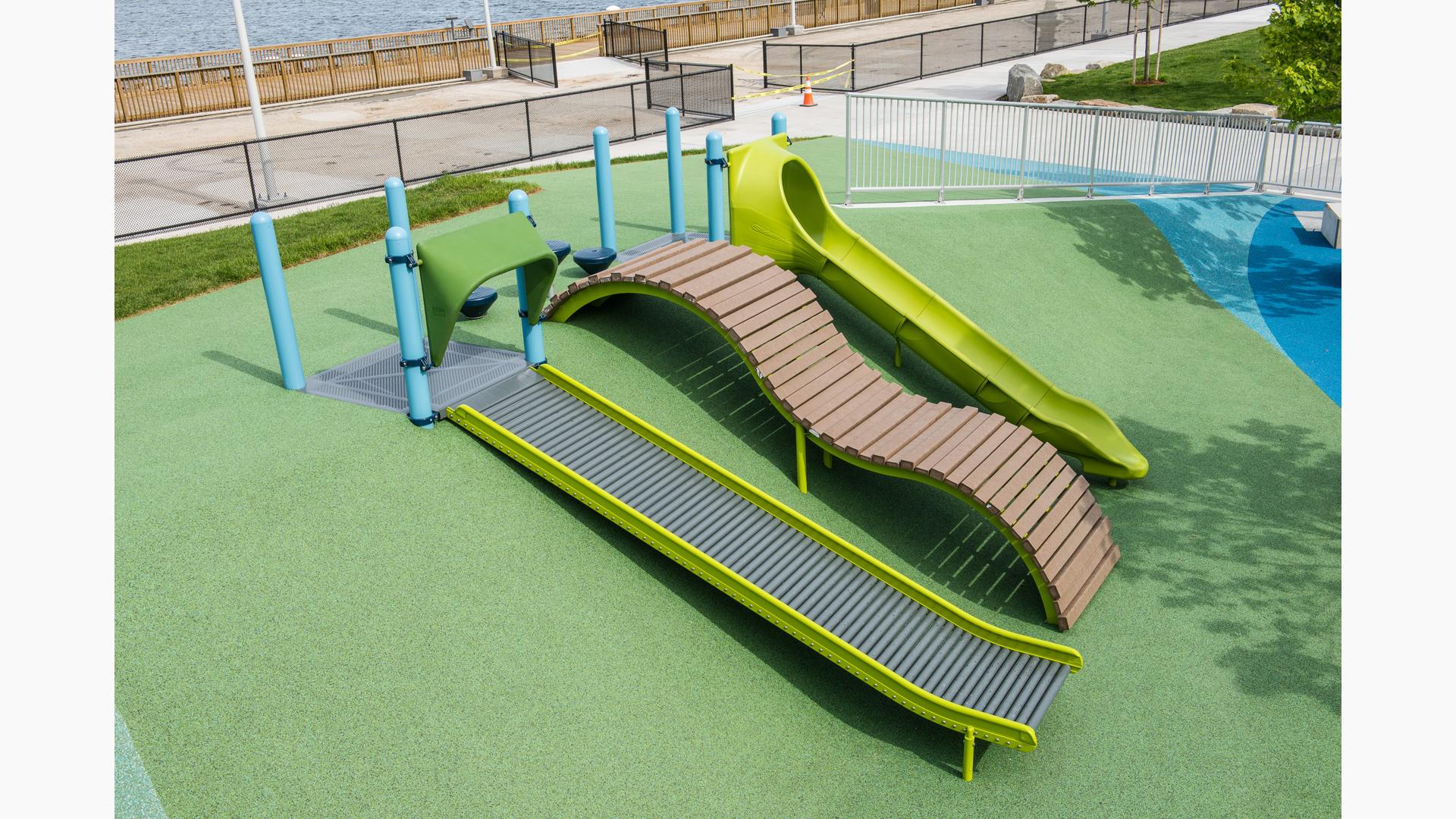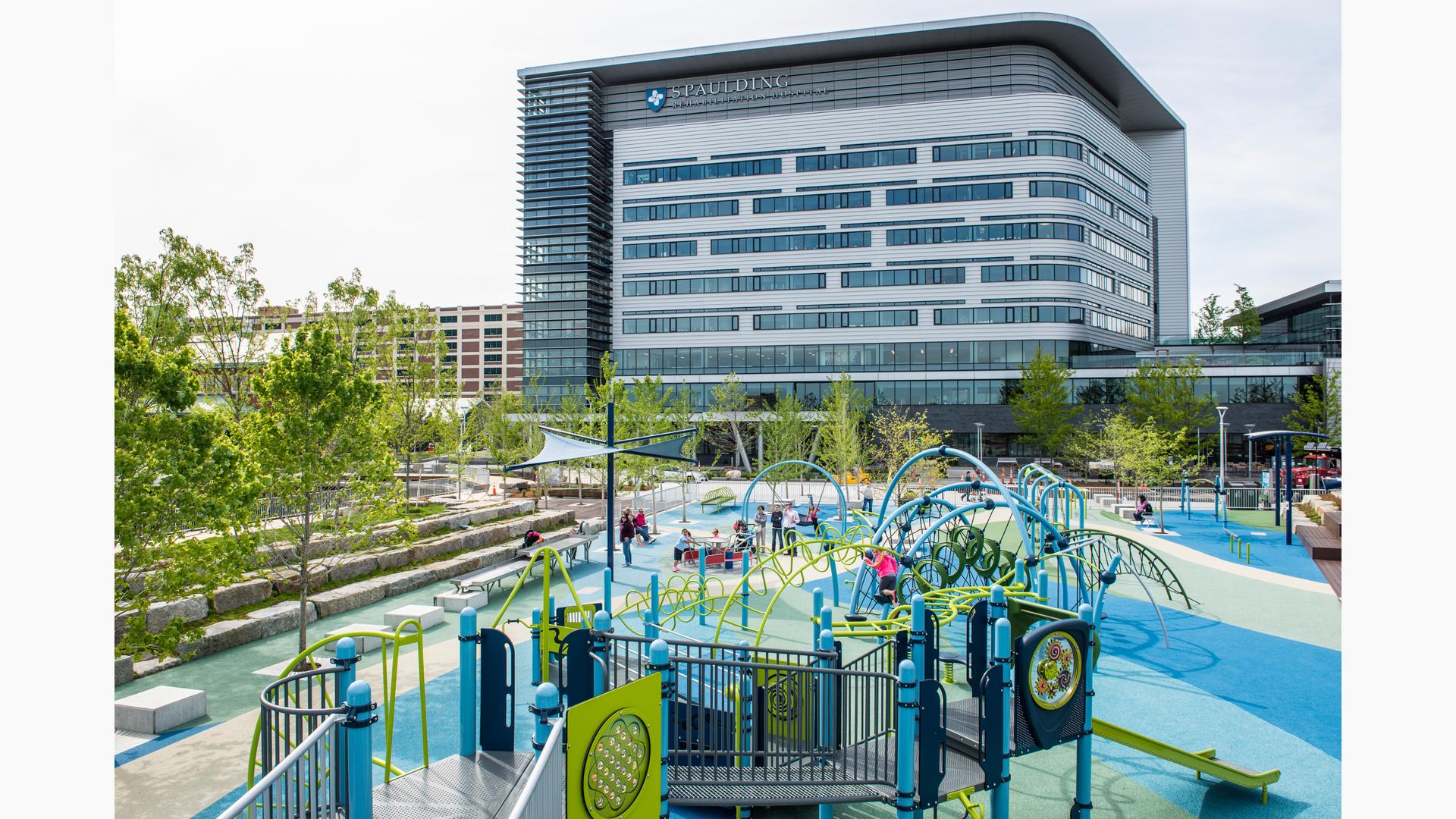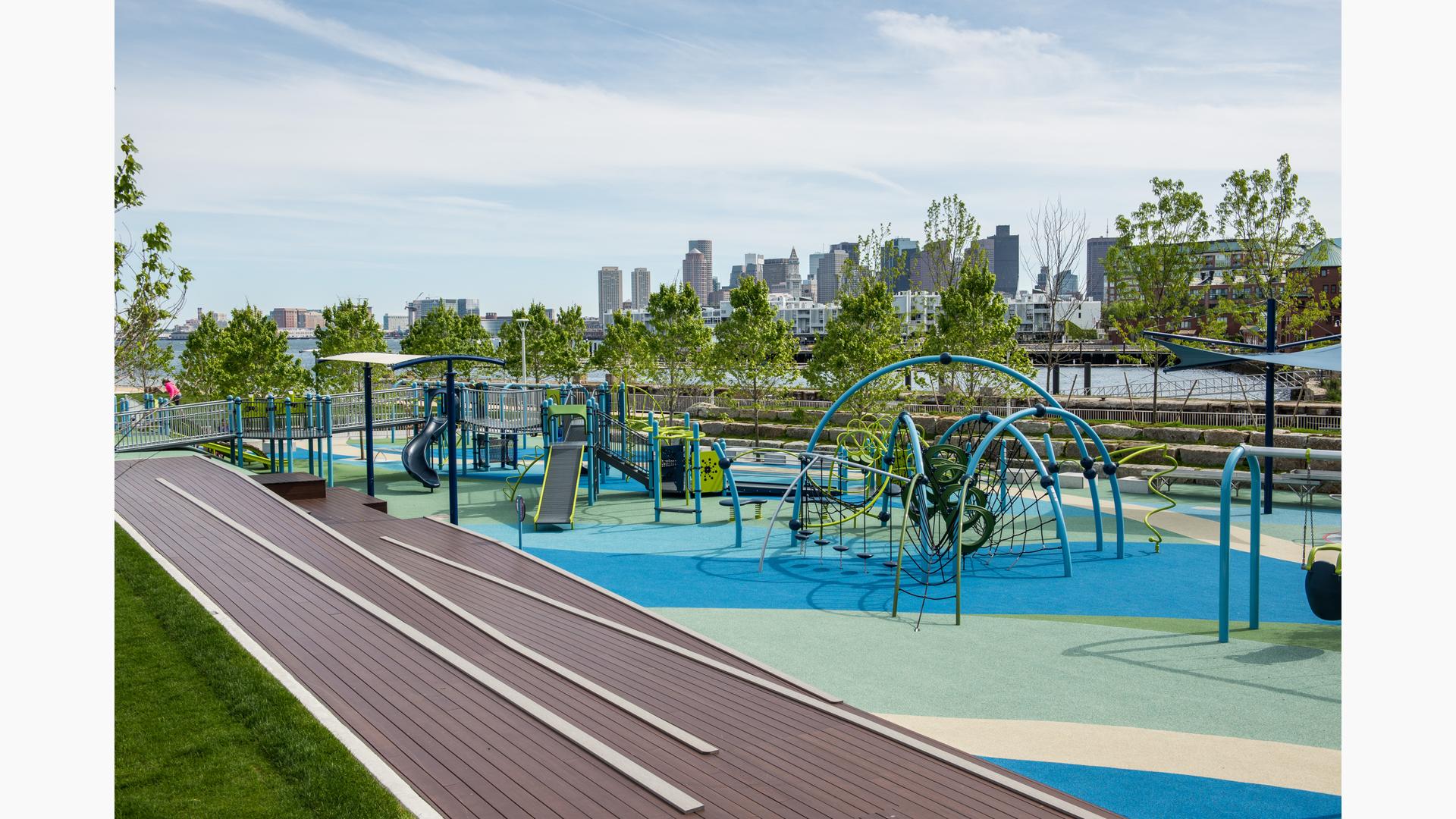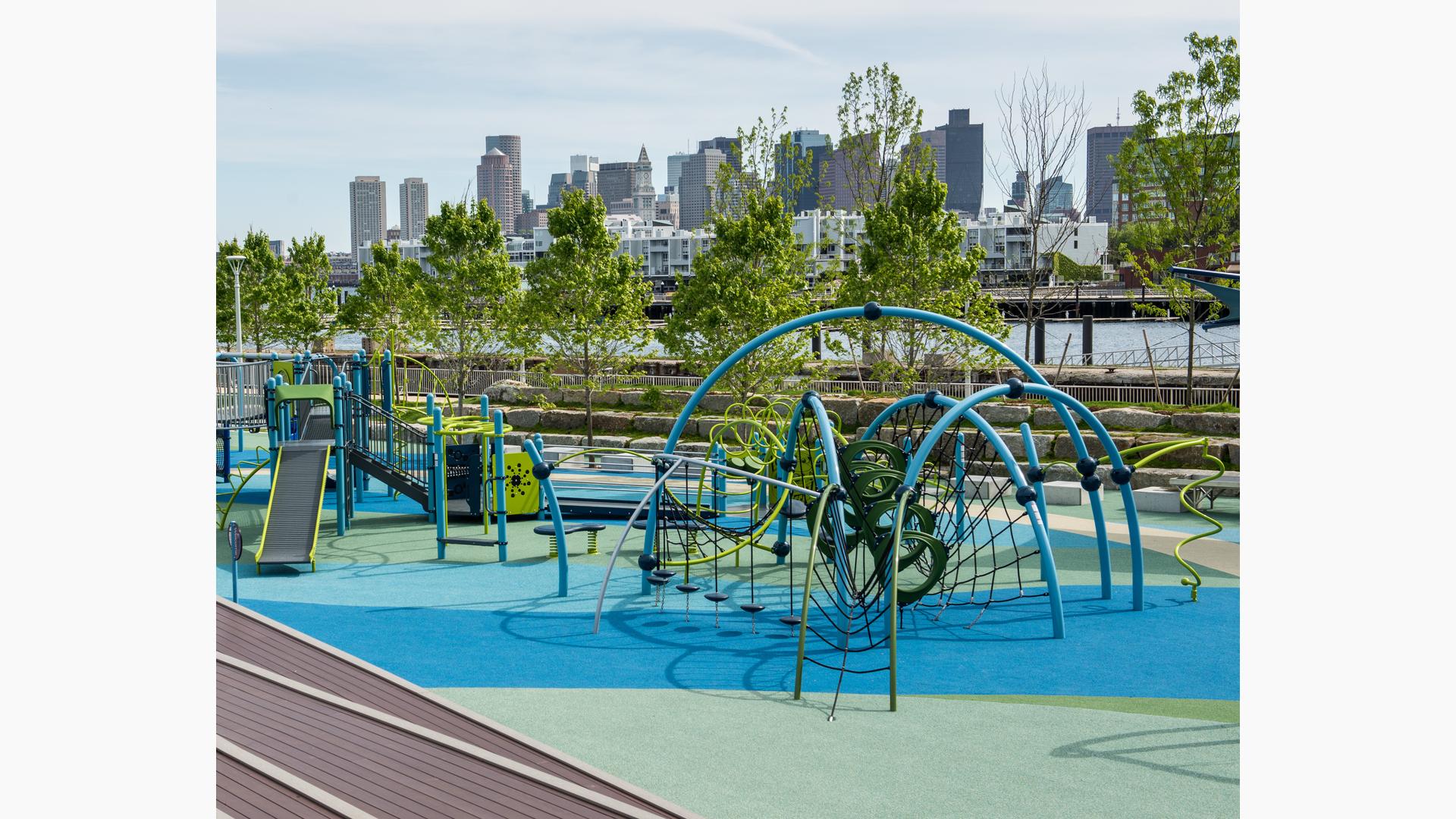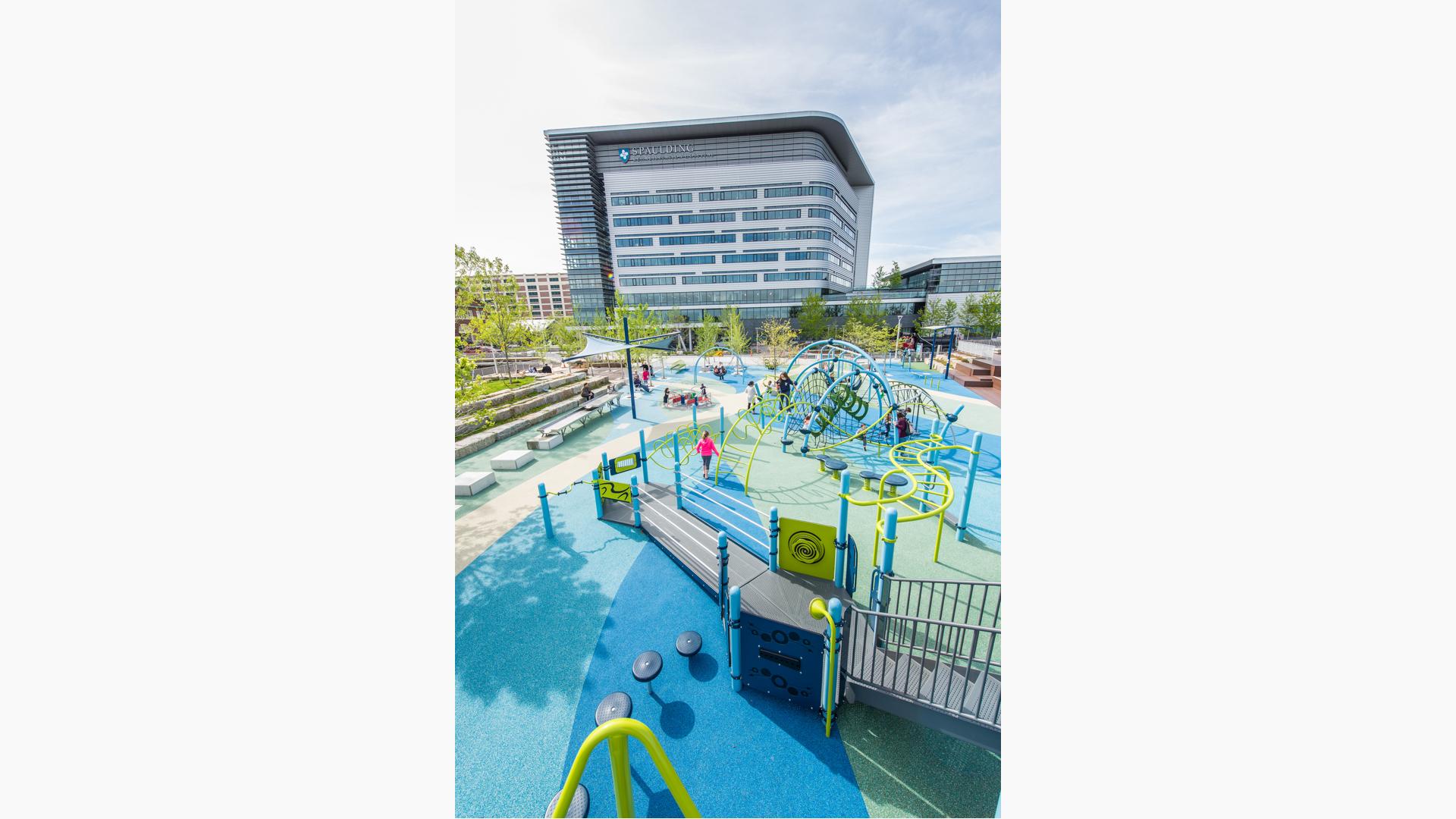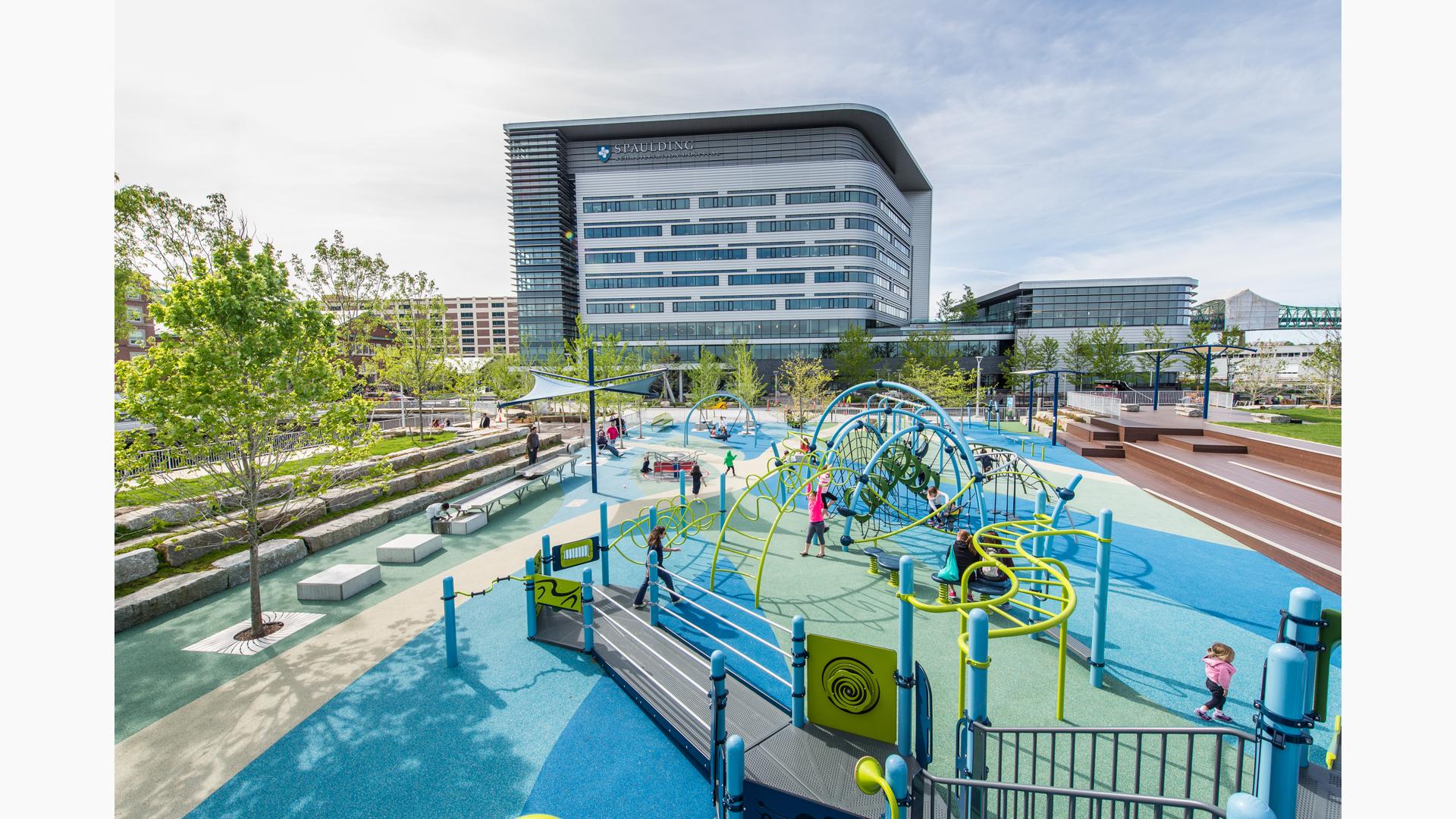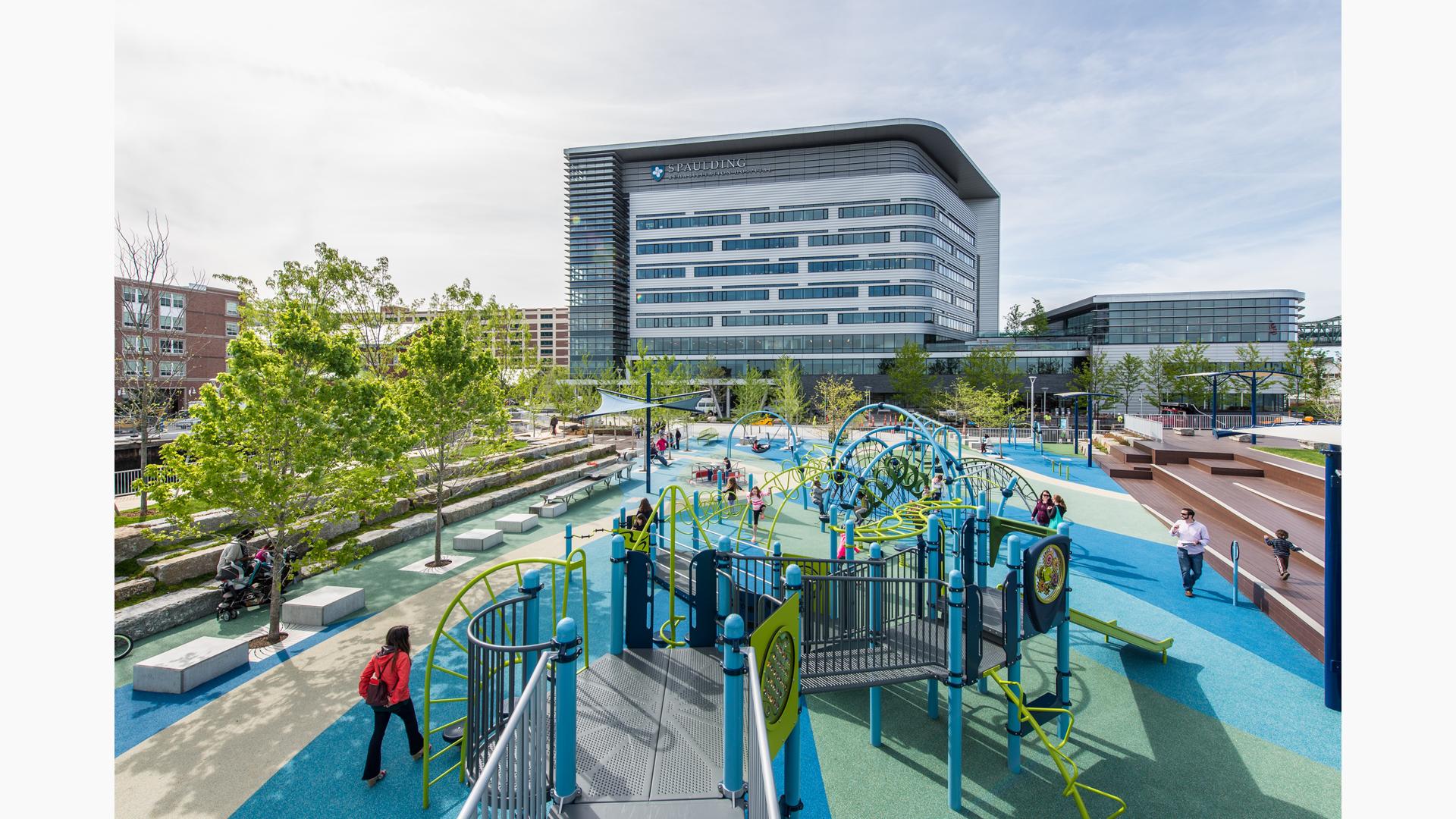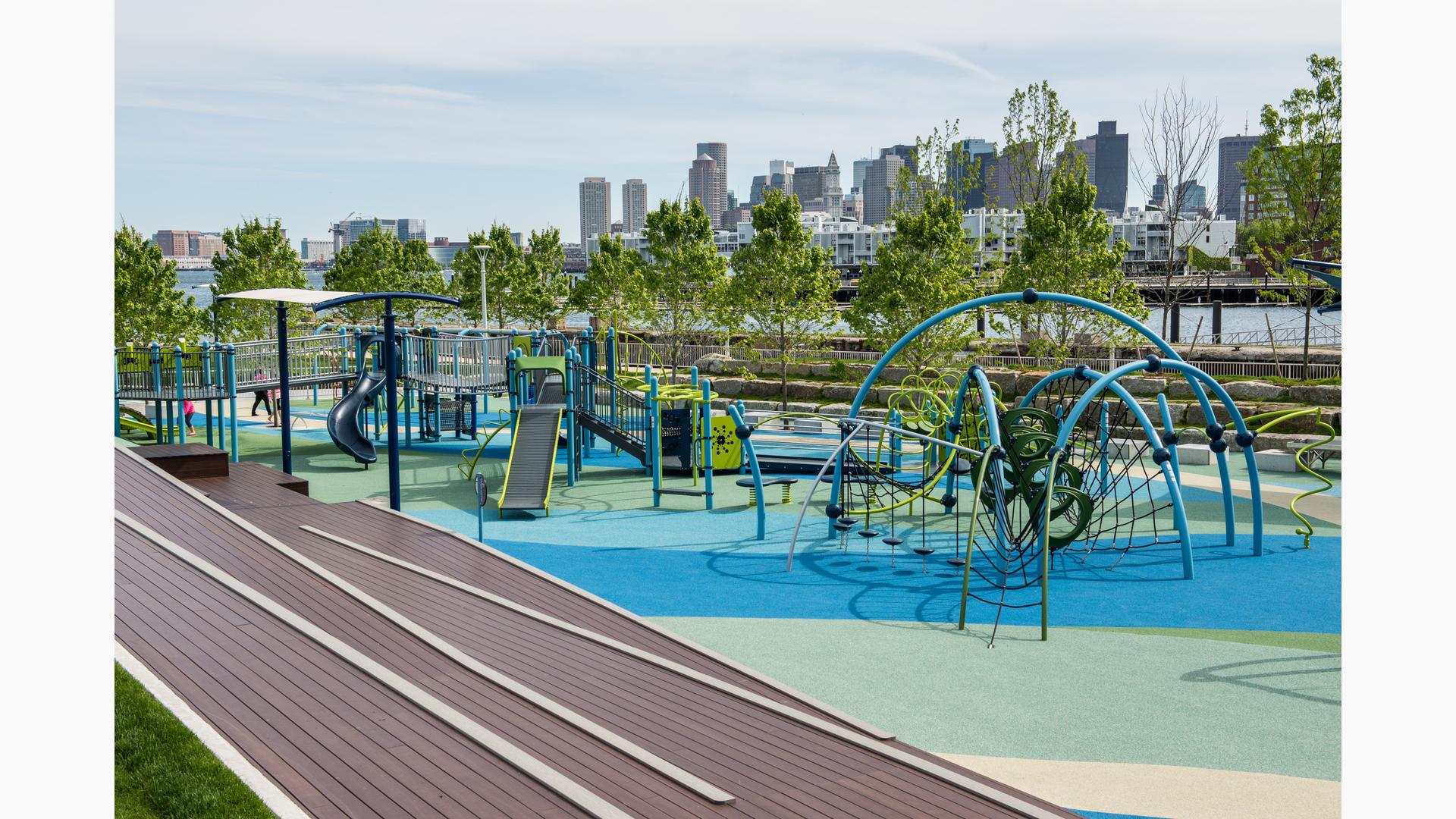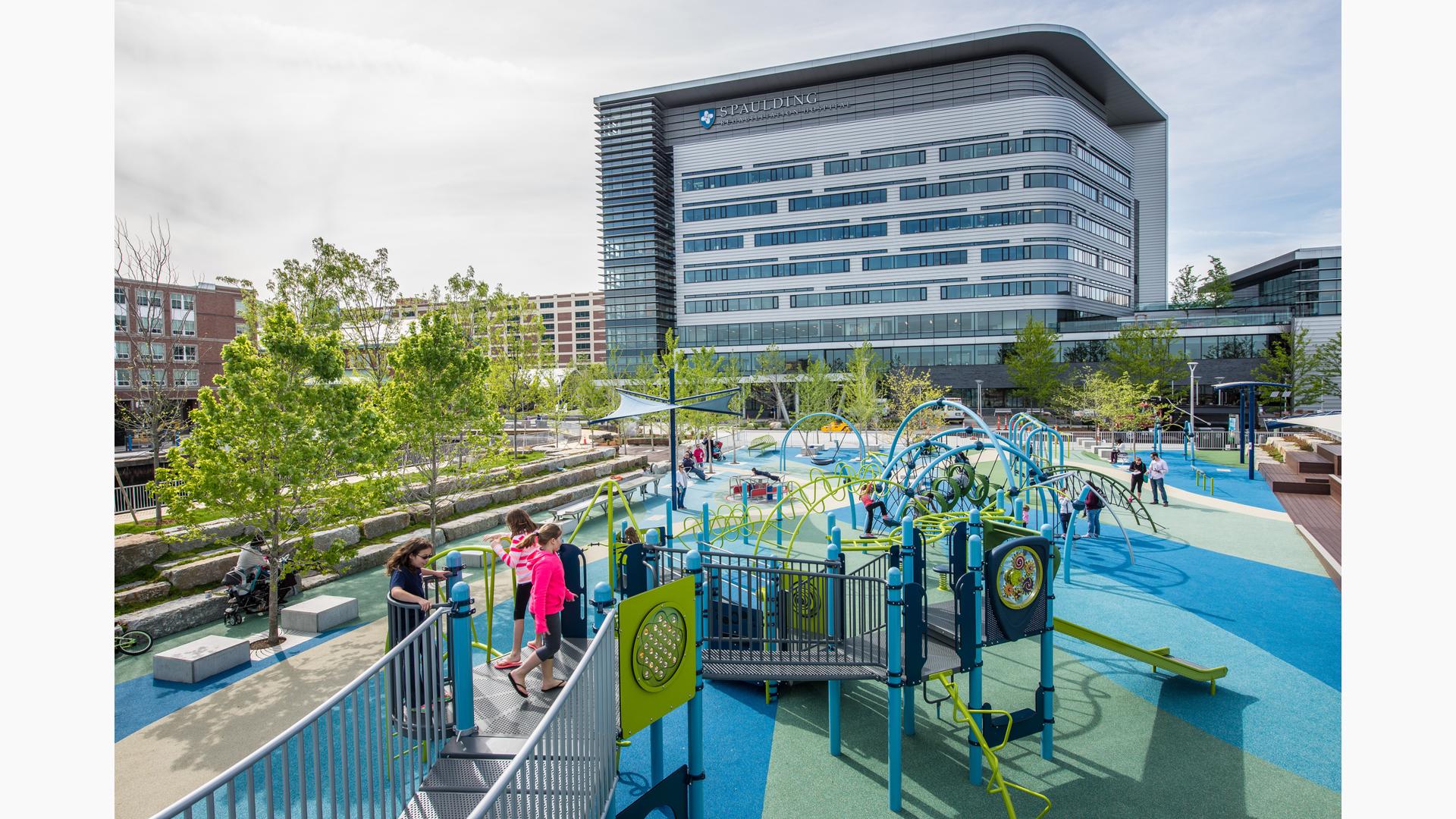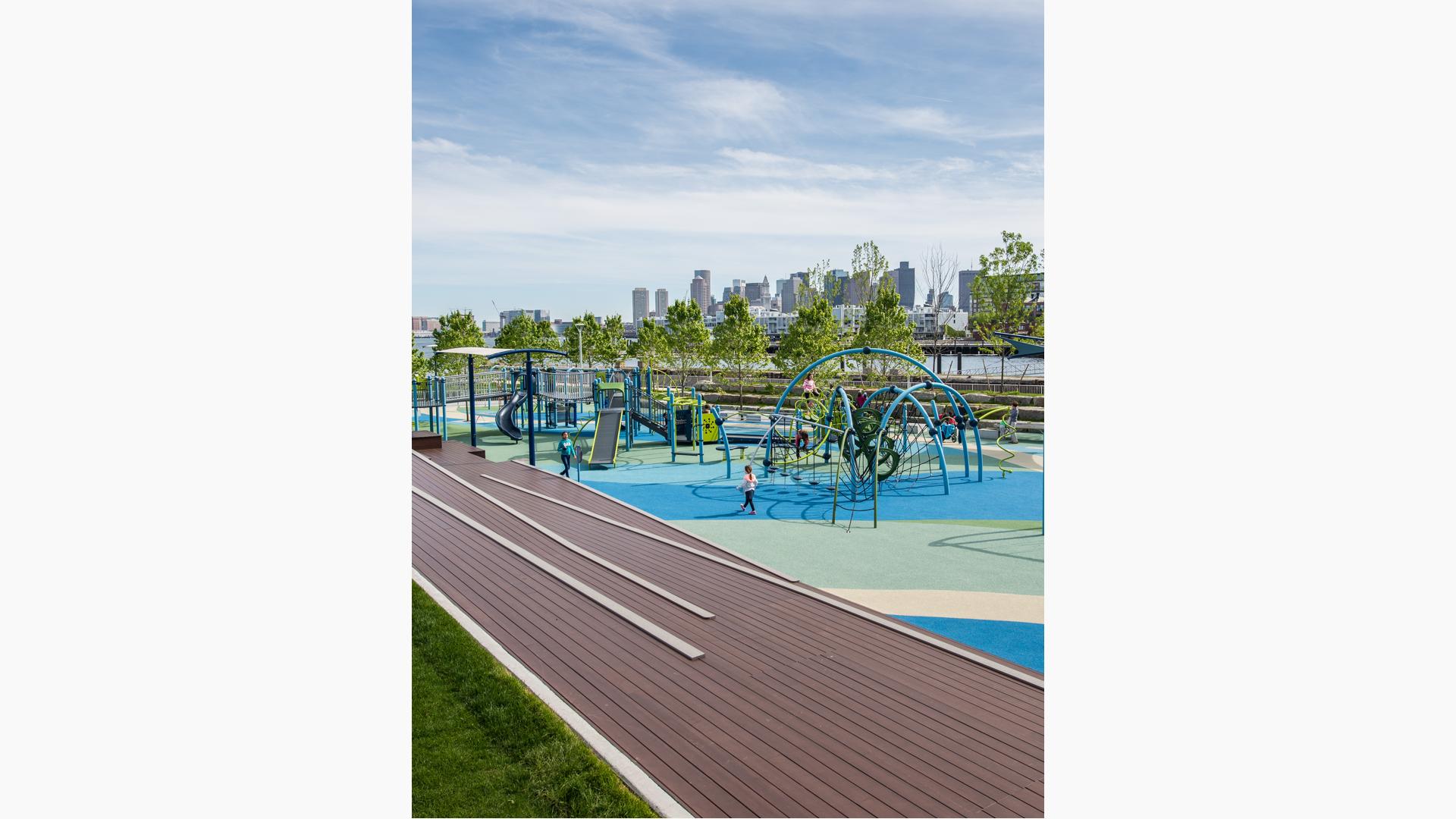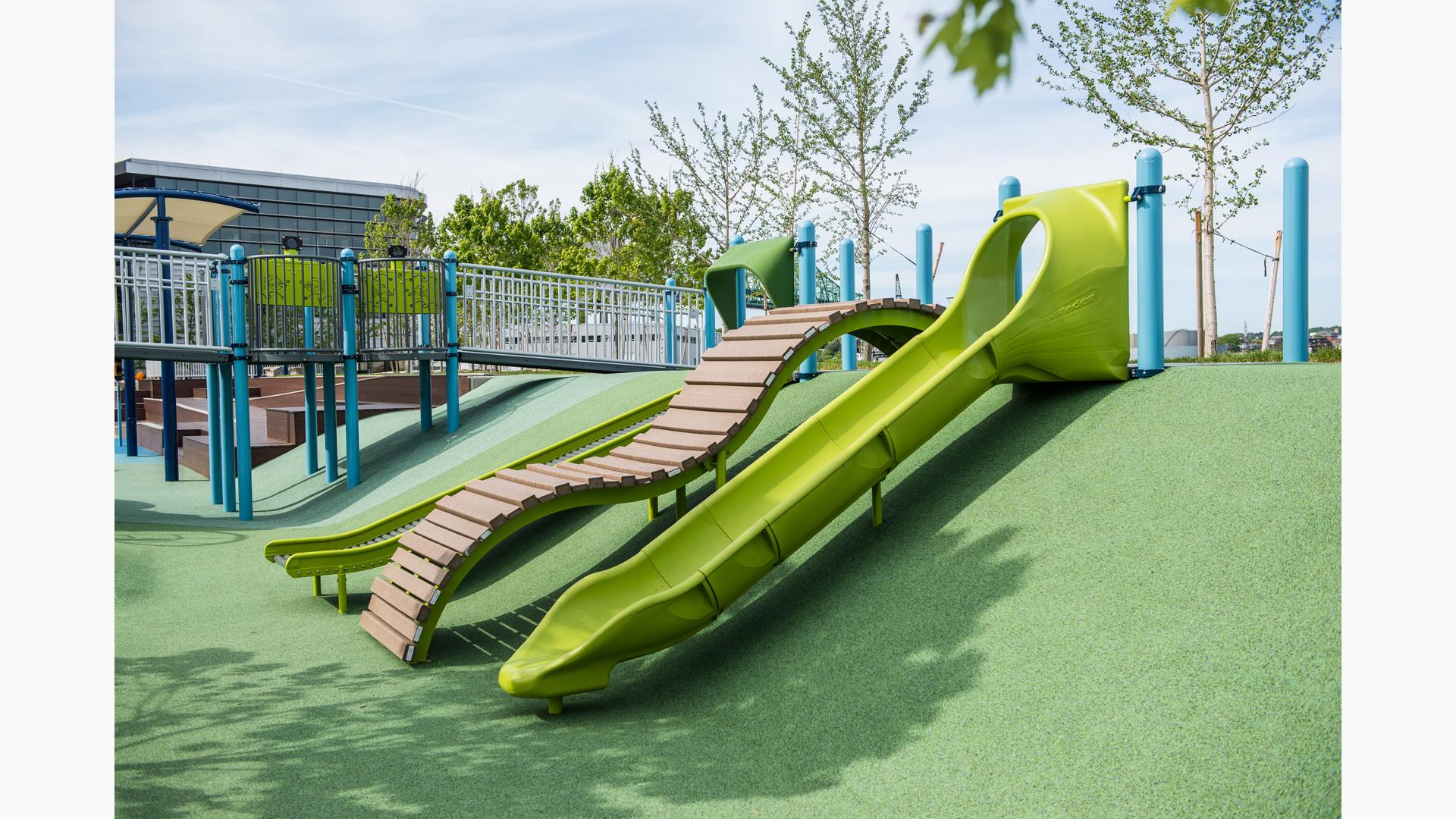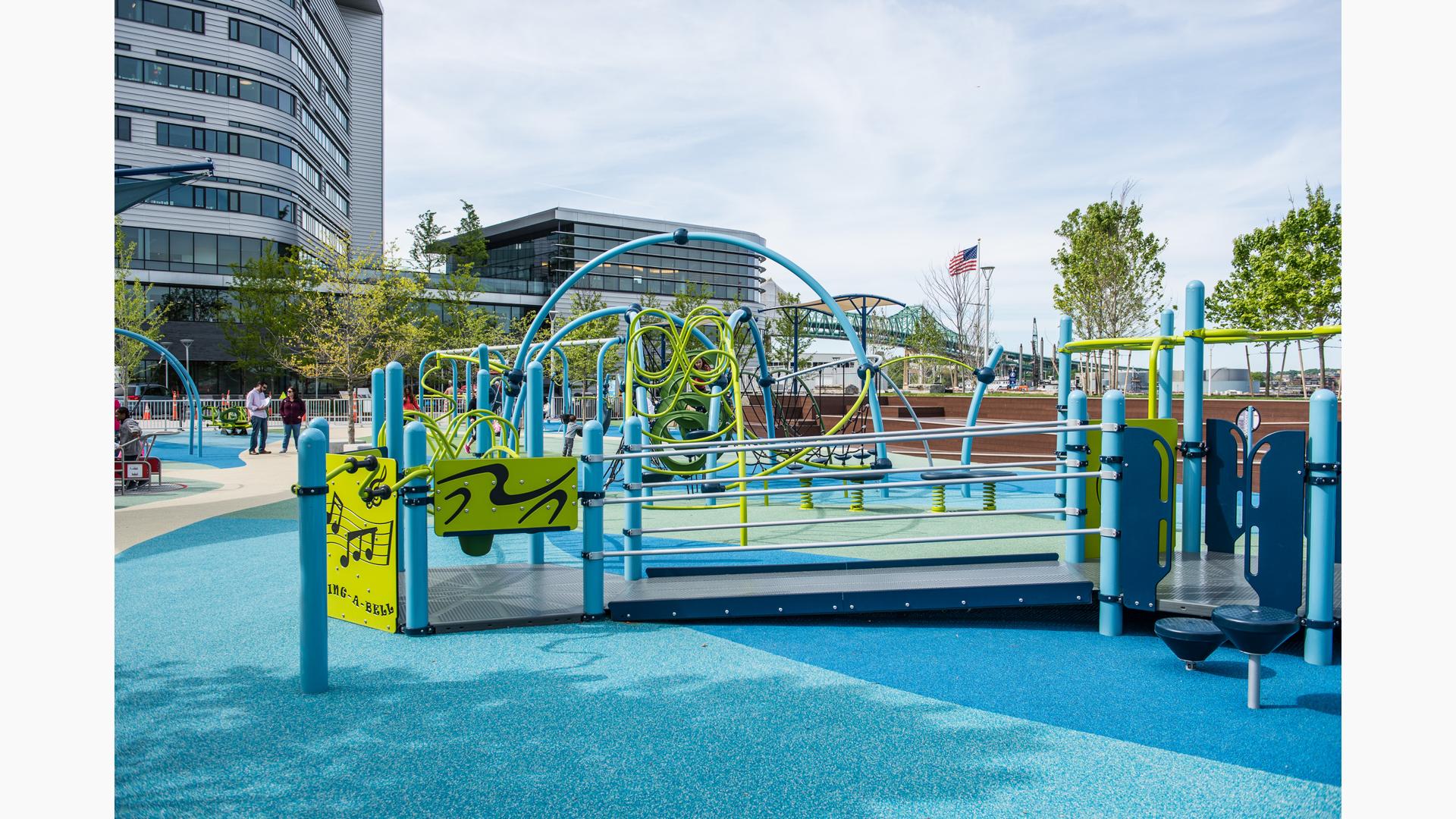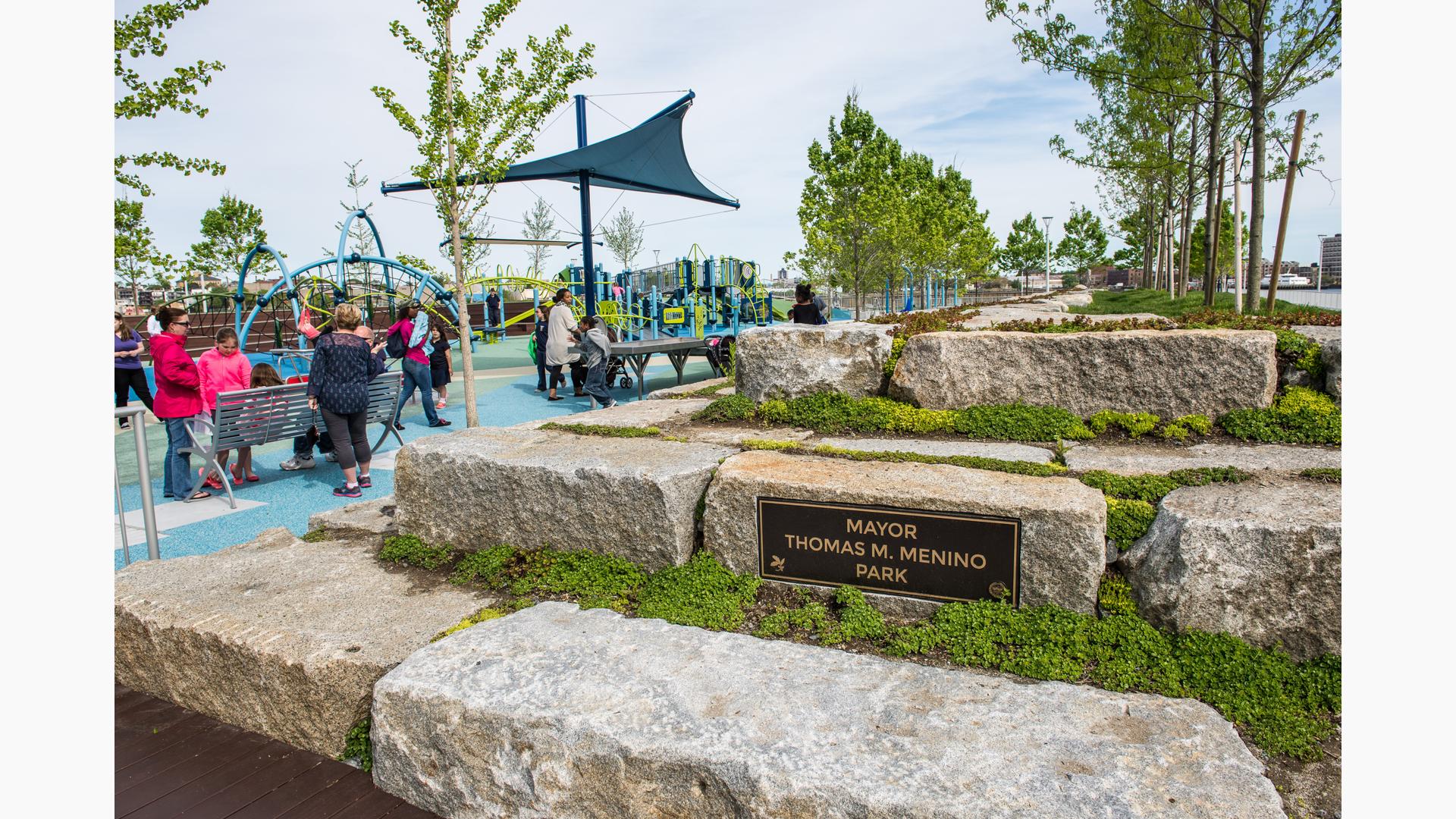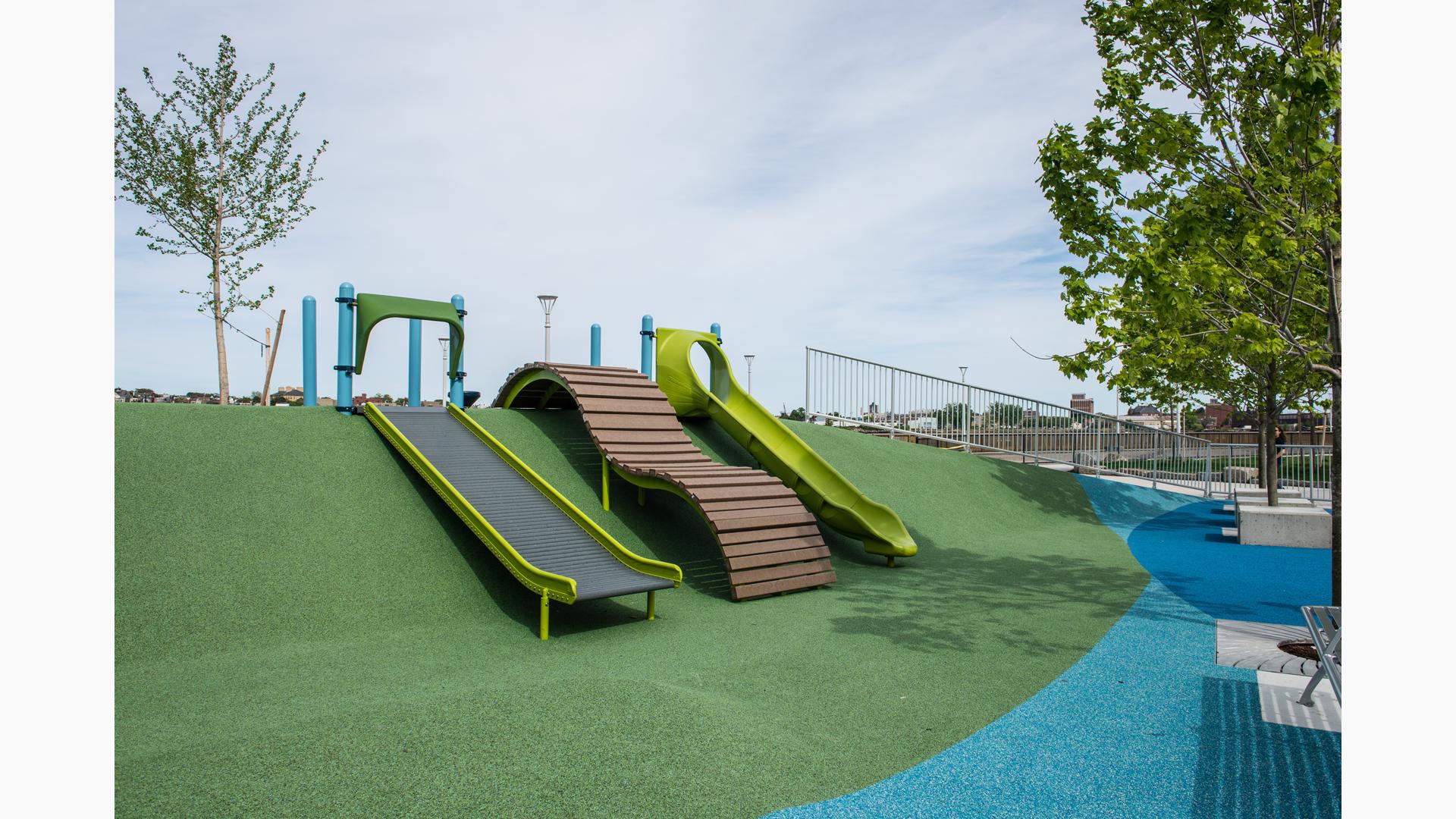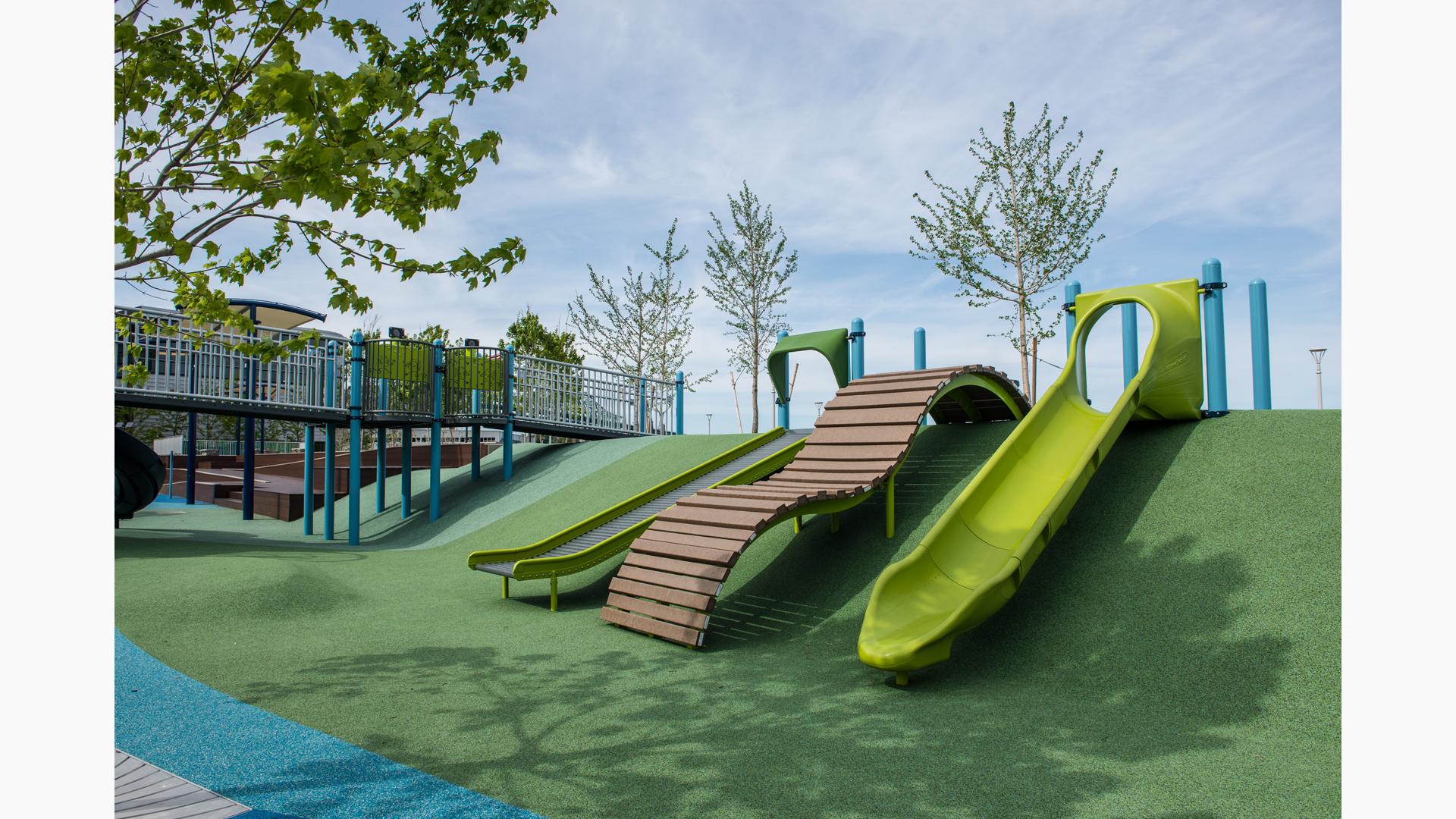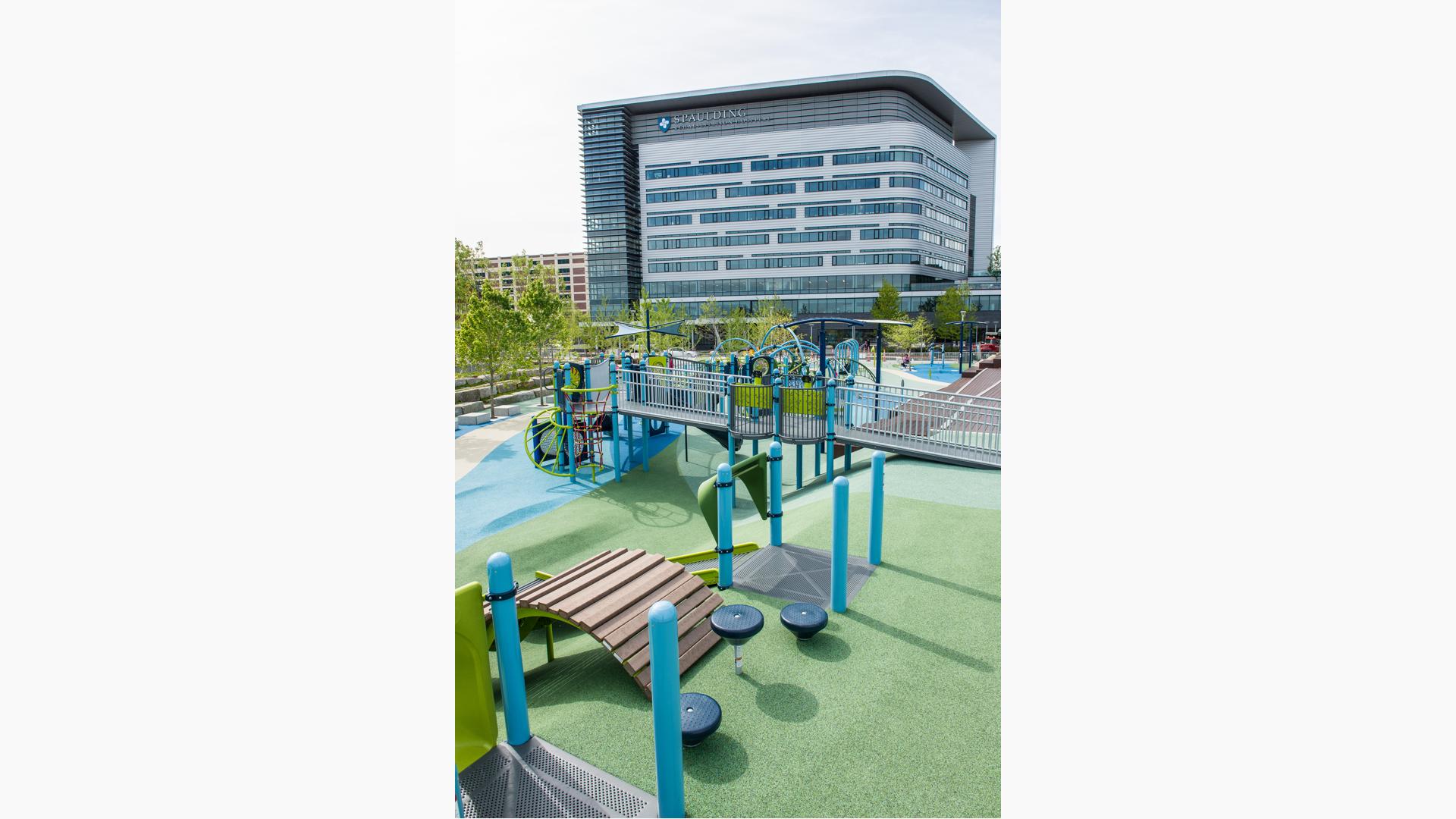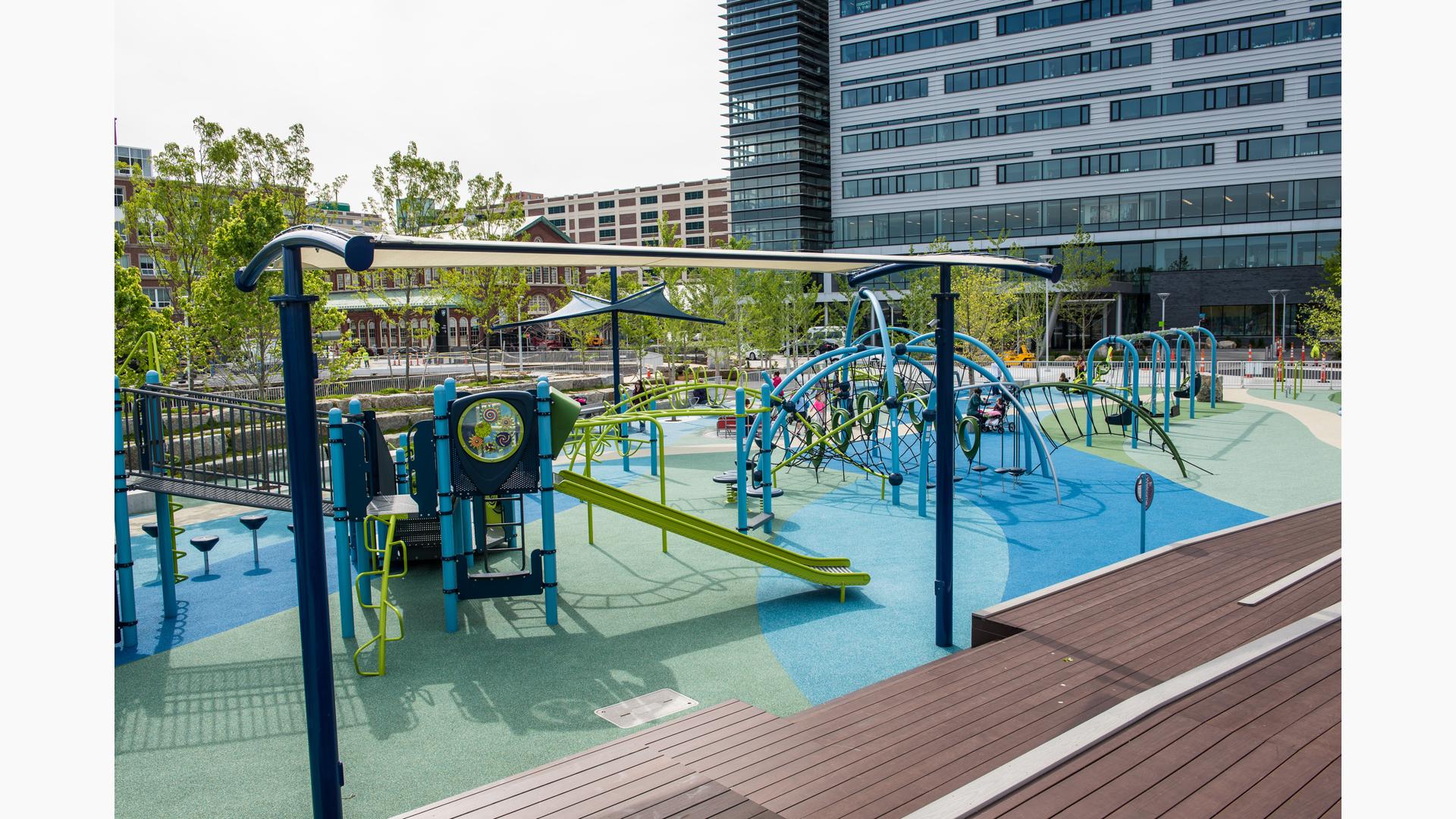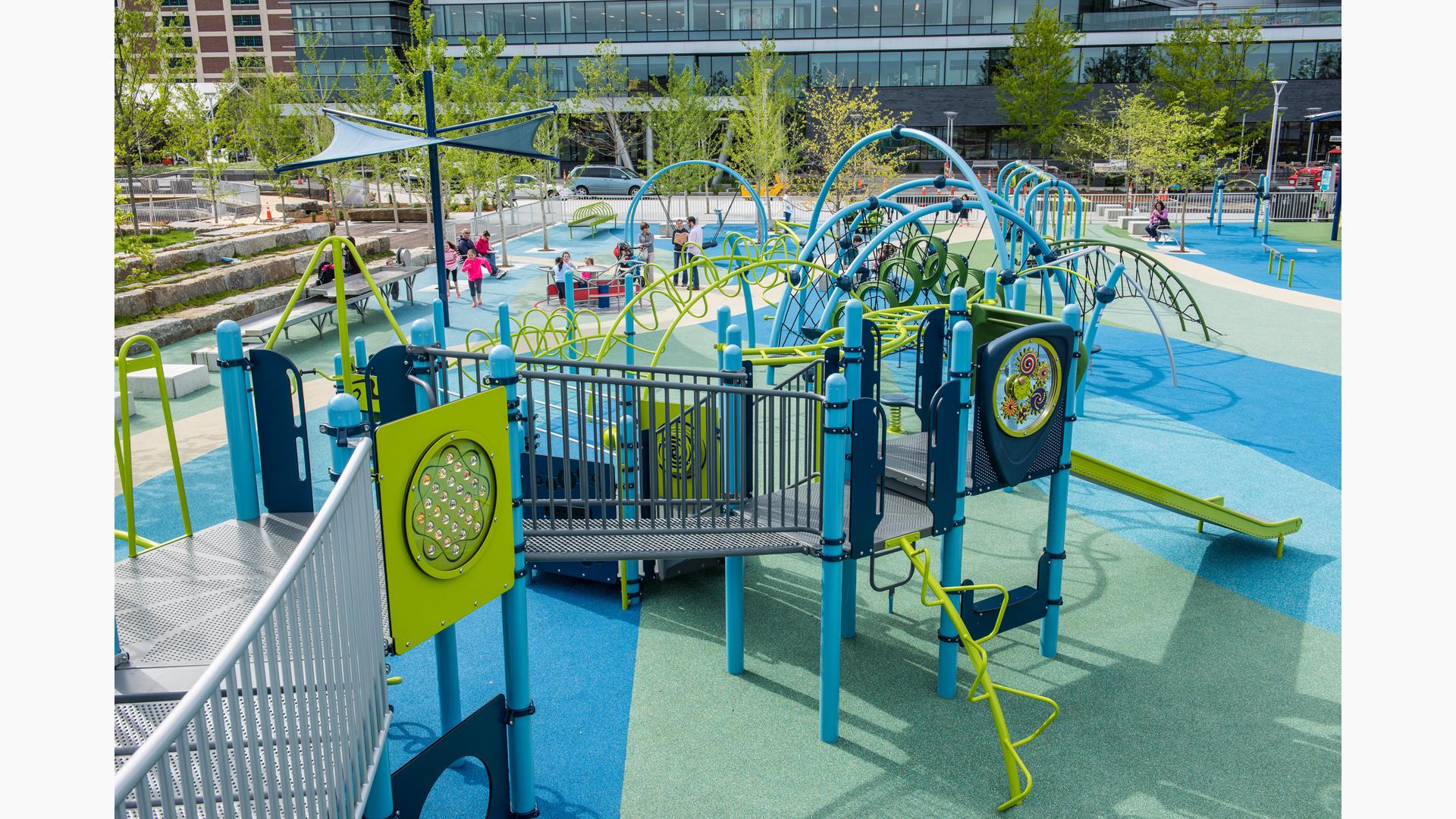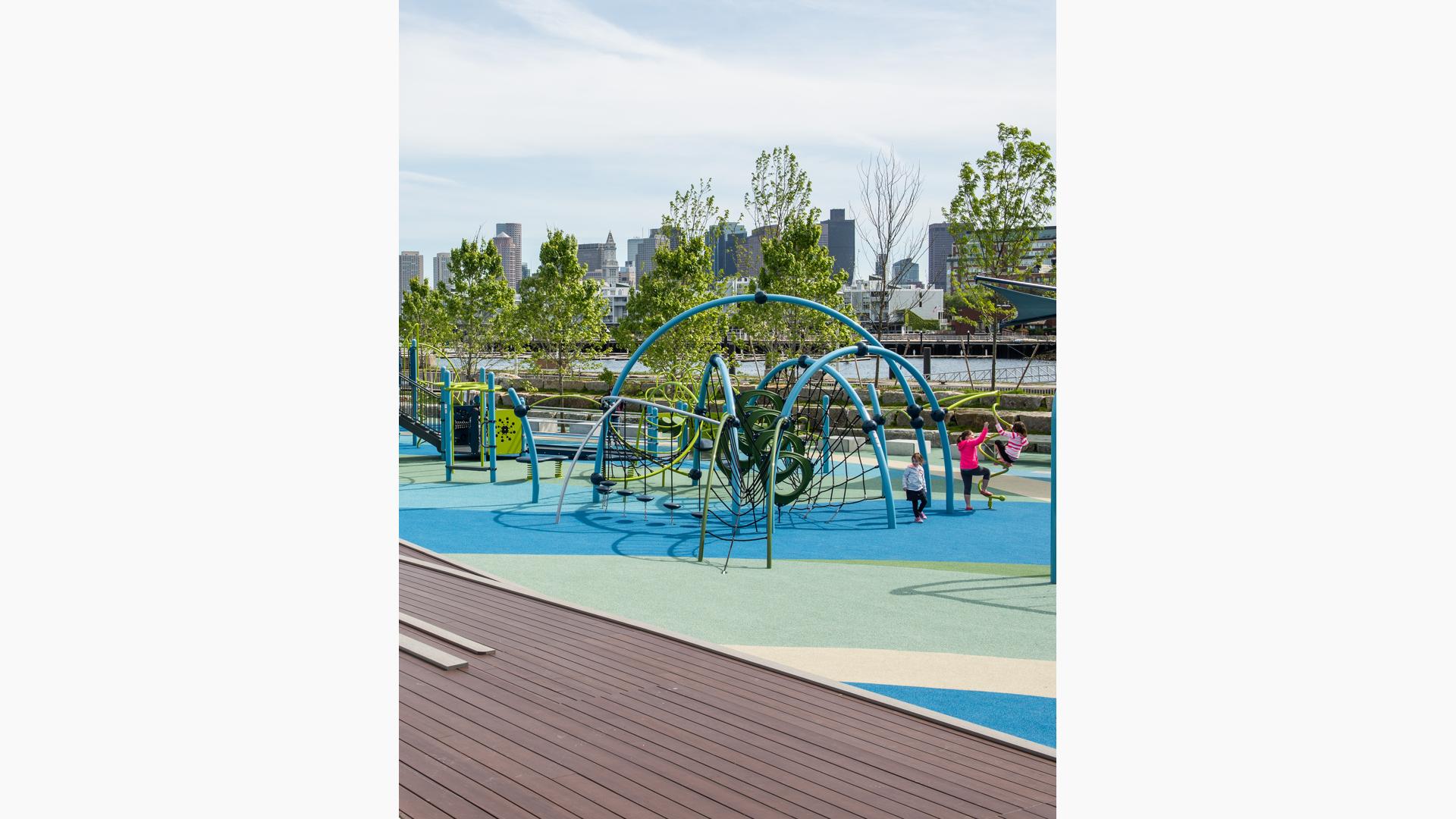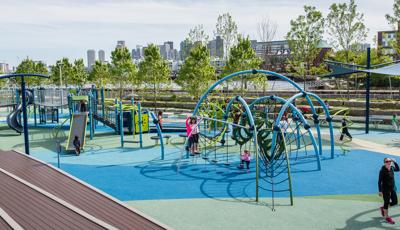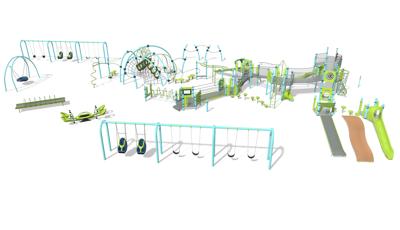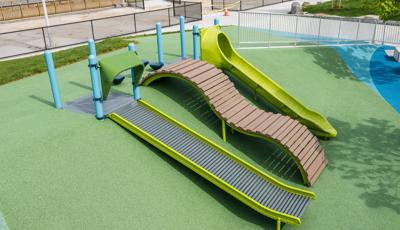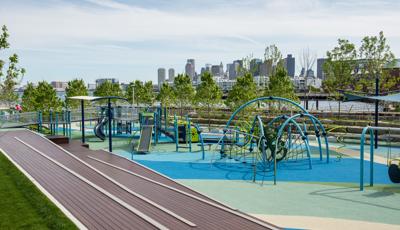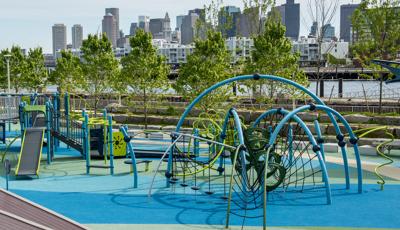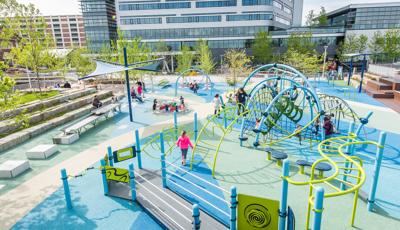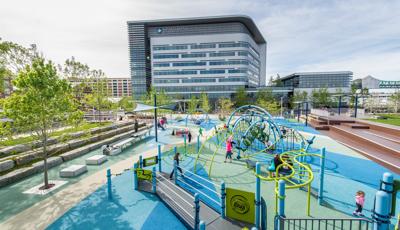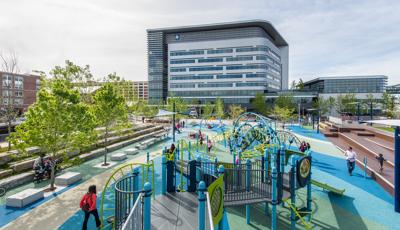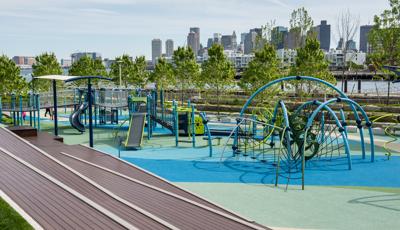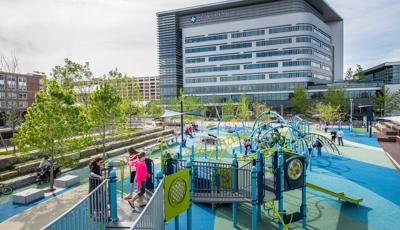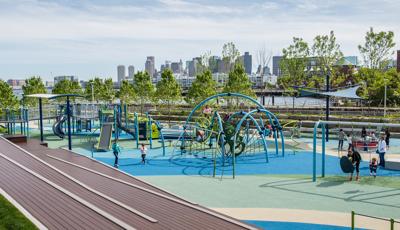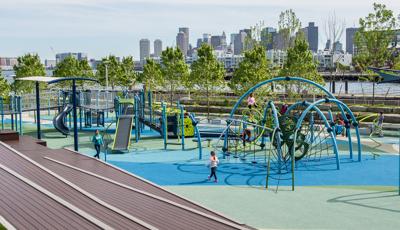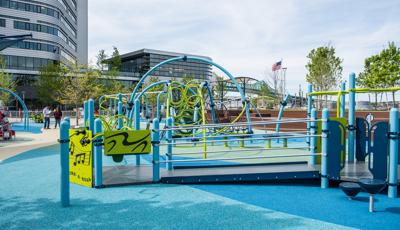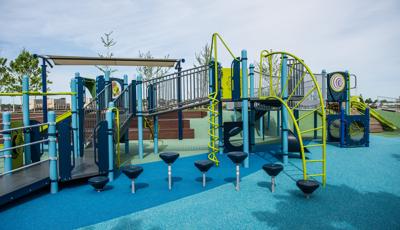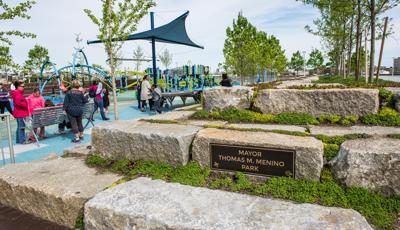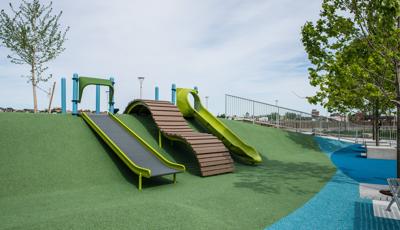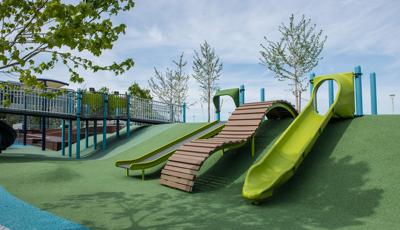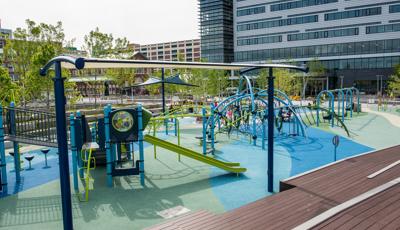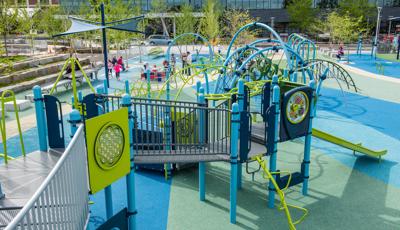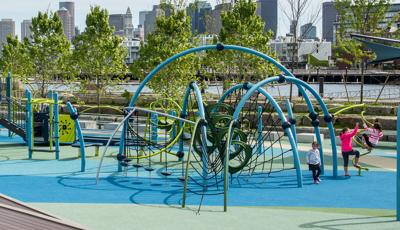 Play Styles
Product Lines/ Categories
Min Area Required
151' x 109' (46,02 m x 33,22 m)
Design/CAD Files for this Playground
Design Standards
Contact your consultant to verify that this playground design meets current design standard requirements or to modify for other design standards.
Price Range (USD)
$200K-$500K+
Pricing reflects only the equipment shown in the 3D render above in USD. Freight, brokerage, exchange rates, etc. not included. For international and exact pricing, please contact your local playground consultant.
Contact Your Consultant
Bridges & Ramps
Mainstructures
Sensory Play
Swings
+ view more
Enclosures
+ view more
Overhead Events
Sports & Fitness
Custom
This playground includes a variety of custom elements and/or customized product(s). Please contact your local playground consultant for additional details.
The playground design at Mayor Thomas M. Menino Park (Parcel Five Park) in Boston was envisioned in the wake of the Boston Marathon bombings. Installed in a public park just steps from the Spaulding Rehabilitation Hospital in Charlestown Navy Yard, the inclusive playground incorporated a ramped PlayBooster® play structure, embankment slides and climbers, an Evos® play system and poured-in-place surfacing to ensure that there are many opportunities for active play, physical therapy and exercise for all abilities and ages. Even more, Mayor Thomas M. Menino Park offers a place for recovery and relief, and delivers a unique aesthetic to the views of Boston's working waterfront and downtown skyline.
Playground Brings Healing to Boston Waterfront
During a tour of the new Spaulding Rehabilitation Center, Mayor Thomas Menino noticed a vacant parcel of land adjacent to the facility. He immediately got to work on what would be one of his final projects as the Mayor of Boston—creating an inclusive play space that would welcome children and families of all abilities.
A Park for Everybody
Working on another park within the Charlestown Navy Yard was Landscape Architect Cheri Ruane, who was asked by the Boston Redevelopment Authority (BRA) if she had experience designing inclusive playgrounds.
She did. And began meeting with BRA, officials from Spaulding and the community to understand their needs and wants. What came out of that was the vacant parcel of land was going to be turned into a waterfront park for everybody.
Bringing People Together
Cheri and her team from Spurr, Weston & Sampson's design studio collaborated with M.E. O'Brien & Sons, Inc. to design a playground that would be exciting and interesting and truly inclusive so that kids who are typically developing and those with special needs could have fun together.
The playground combines the spherical design of Evos® with the traditional PlayBooster® playstructure. Landforms were used to create elevation so that space wasn't taken up by really long lengths of ramps. A gradually sloped boardwalk takes visitors to the top of a mound so that everyone can see the amazing views of the water and the city.
Therapy in the Park
"The ah-ha moment for me was collaborating with key individuals from Spaulding Rehabilitation Center, which is famous for treating many of the victims of the Boston Marathon bombing," explained Cheri. "We worked with physical and occupational therapists so that we could learn and understand what kinds of therapy and activities they did so that it was supported in the park."
"We picked the components with the highest therapy value and placed them closest to Spaulding." Cheri Ruane
Horizontal bars installed at varying heights were incorporated so that individuals working on building upper body strength can truly progress from one level of challenge to the next. "Patients can lay on the ground and work to pull themselves up, and it's also great for toddlers who are learning to stand and walk," described Cheri.
Cheri also learned a lot about children on the autism spectrum. Many of them find the sensation of the Roller Table™ to be incredibly engaging. Gross-motor activities were placed further into the playground site so that therapists and patients could be actively involved with their therapy without being distracted by other visitors who were there playing.
True Inclusivity
After Thomas M. Menino Park opened in November 2013, many groups—community members, landscape architects, city officials—have taken tours to learn about the inclusive aspects of this playground design. During one tour, a 9-year-old girl engaged with the group telling them about her mom, a patient at Spaulding, and how she watches the girl play from her hospital room. She goes to the playground every day because her mom told her that it makes her want to get better so much faster.
"And as that little girl's mom gets better, she'll be able to come to this park and play alongside her daughter," stated Cheri. "You don't have to be 9-years-old and playing on the monkey bars to fully engage with this playground. This inclusive play design provides multigenerational benefits because of the true inclusivity of all of the aspects of the park."
Installed: October 2013
Our color palettes offer a range of options to customize your projects
Our state of the art materials make our playgrounds stand out.
We've created a global network of local playground experts to be at your side, every step of the way. With an average of 20 years of experience, our playground consultants are knowledgeable and personable. They will guide you through product pricing and specifications, customization, financing options, community builds, on-time deliveries, maintenance, finding replacement parts, and service questions.
Playground consultant for this project
Find a Playground Consultant Near You
Contact Your Consultant
Related Playgrounds & Designs