Rollerslide
Model #123333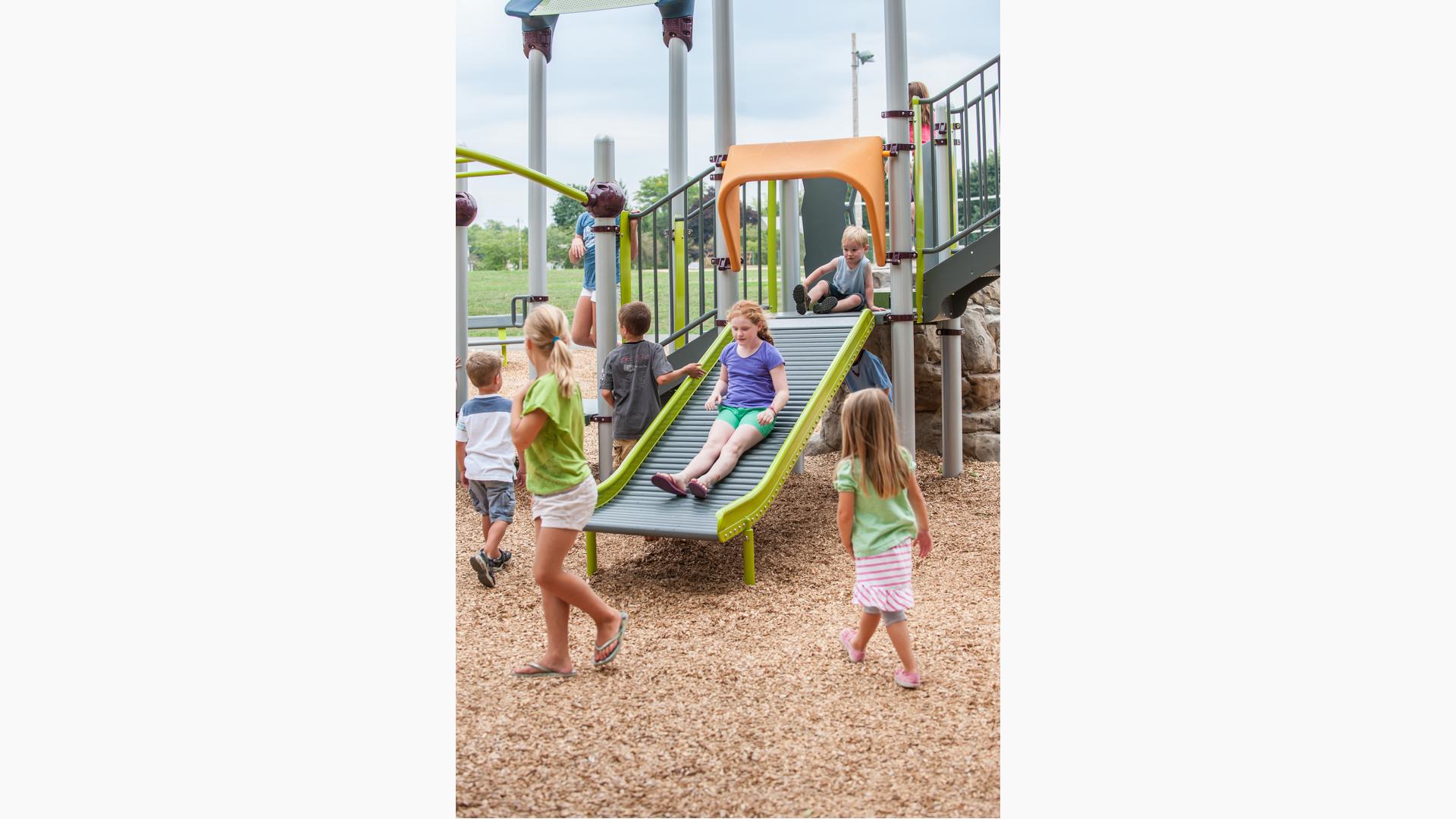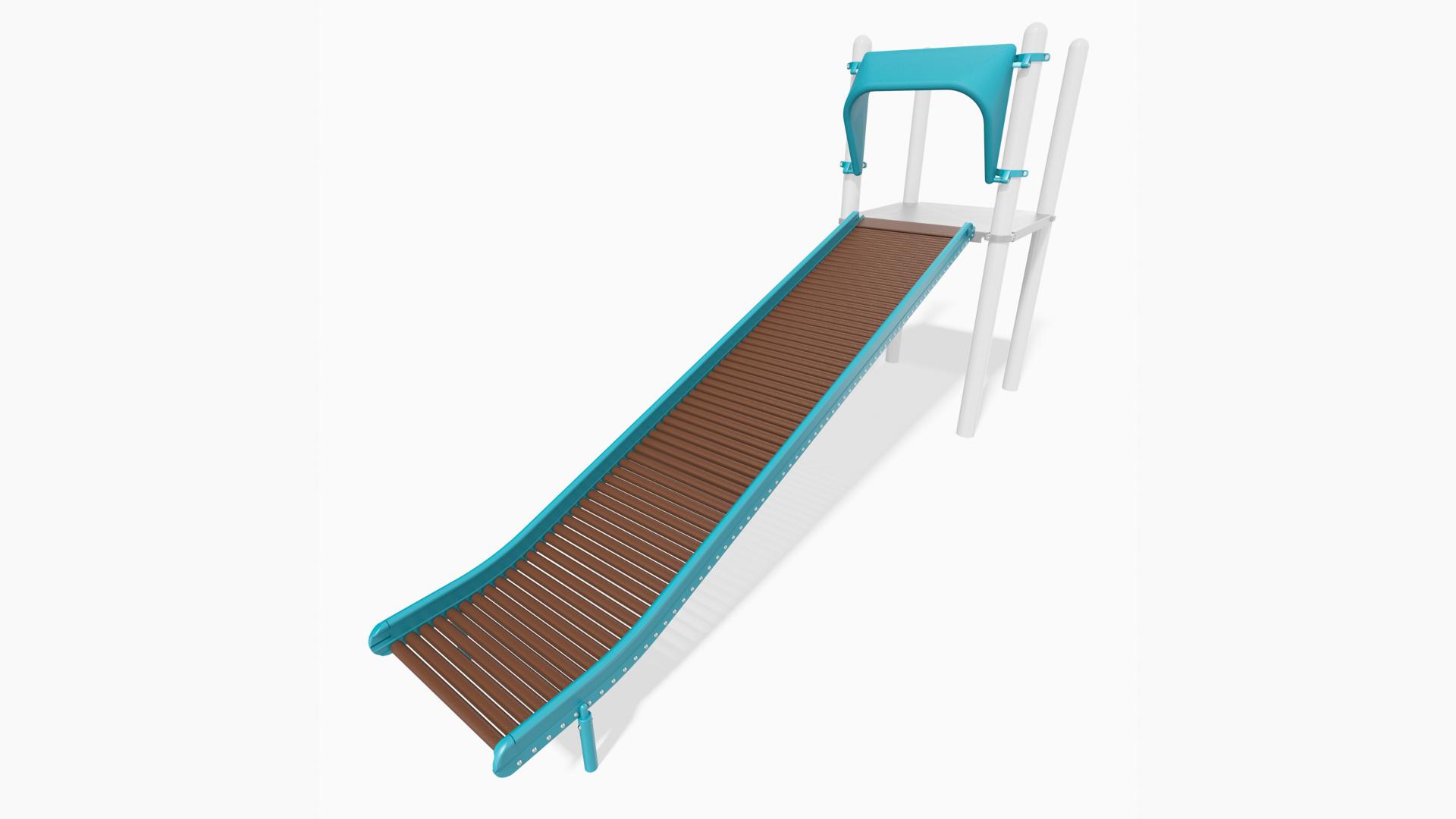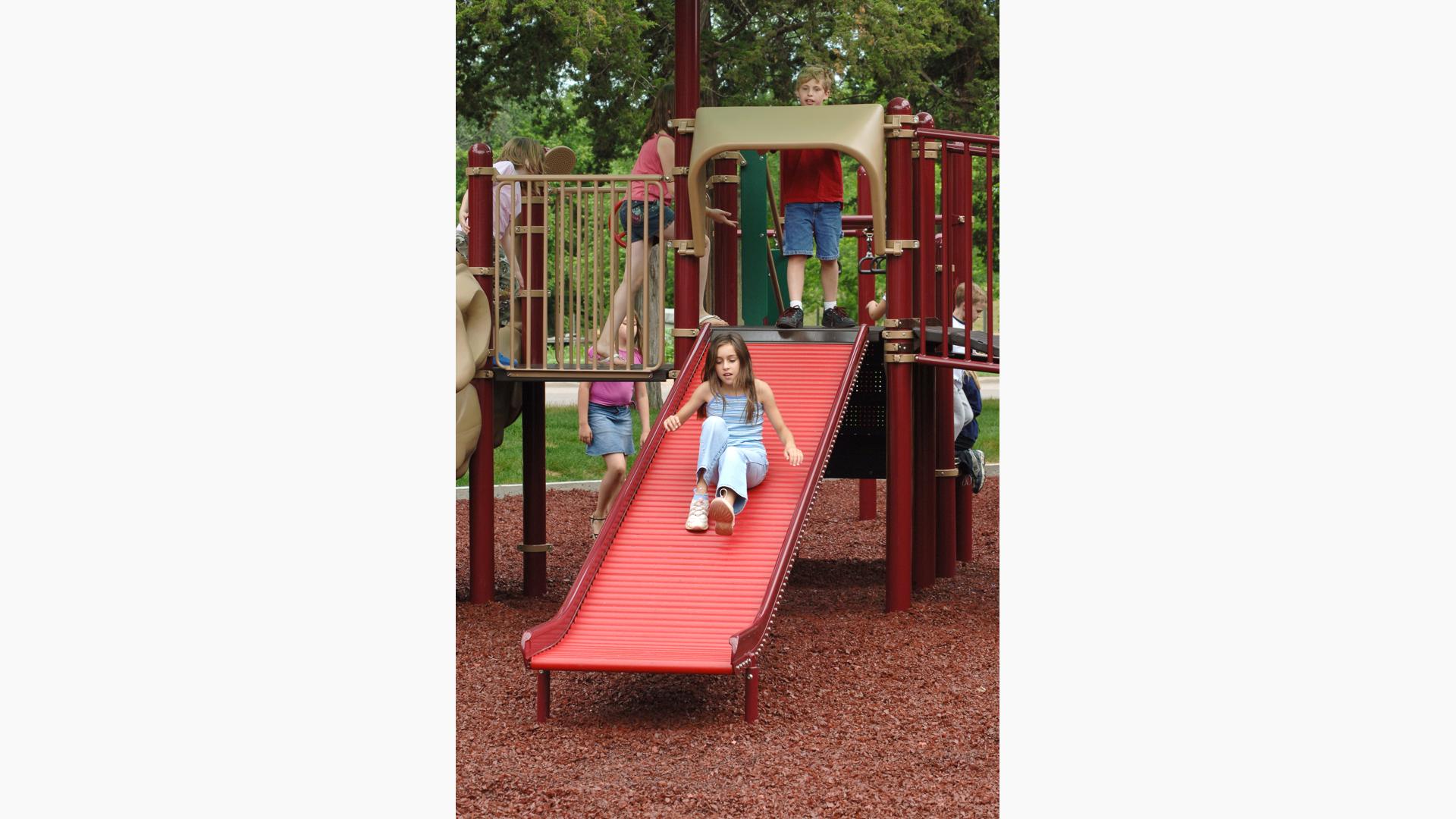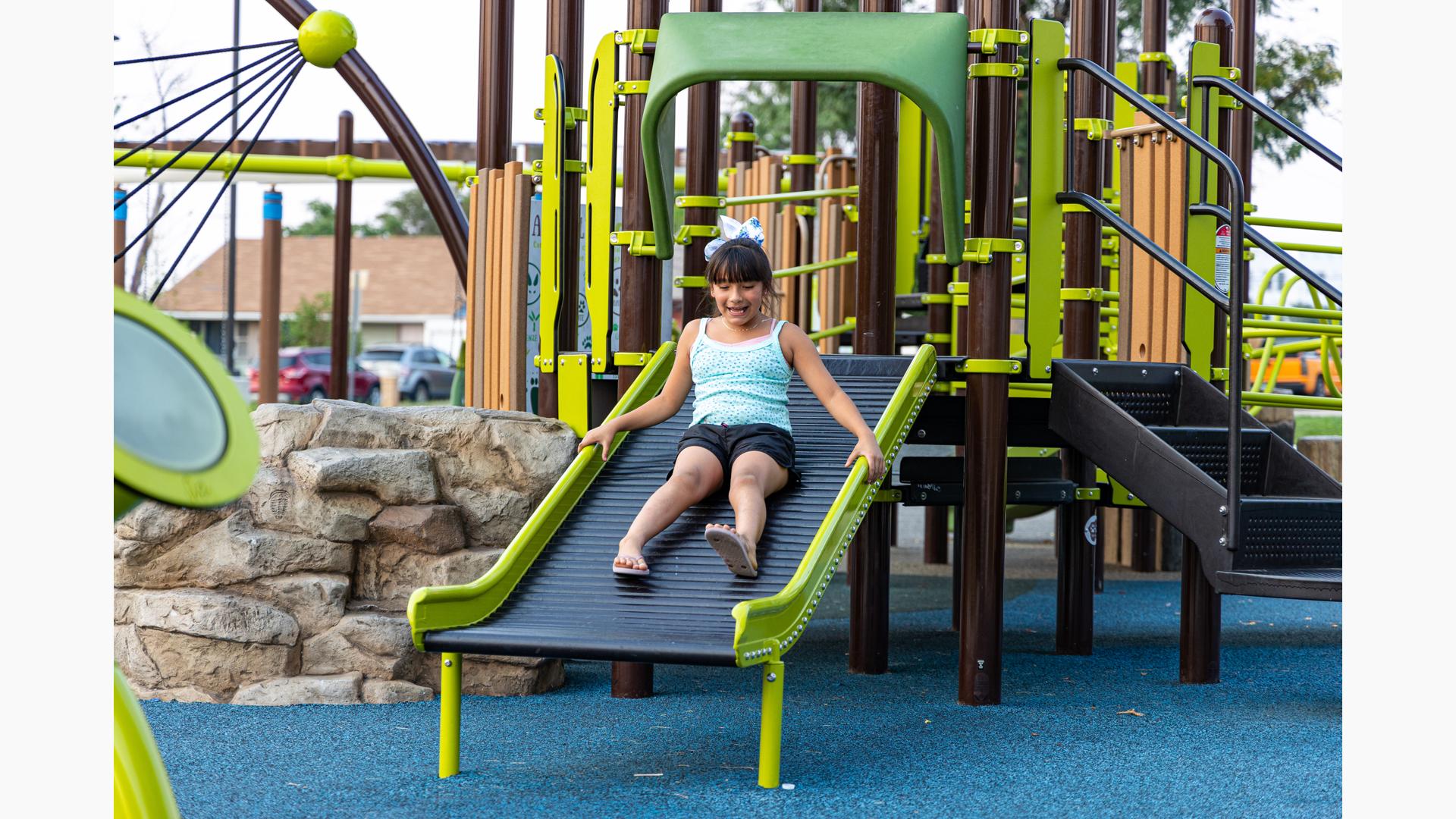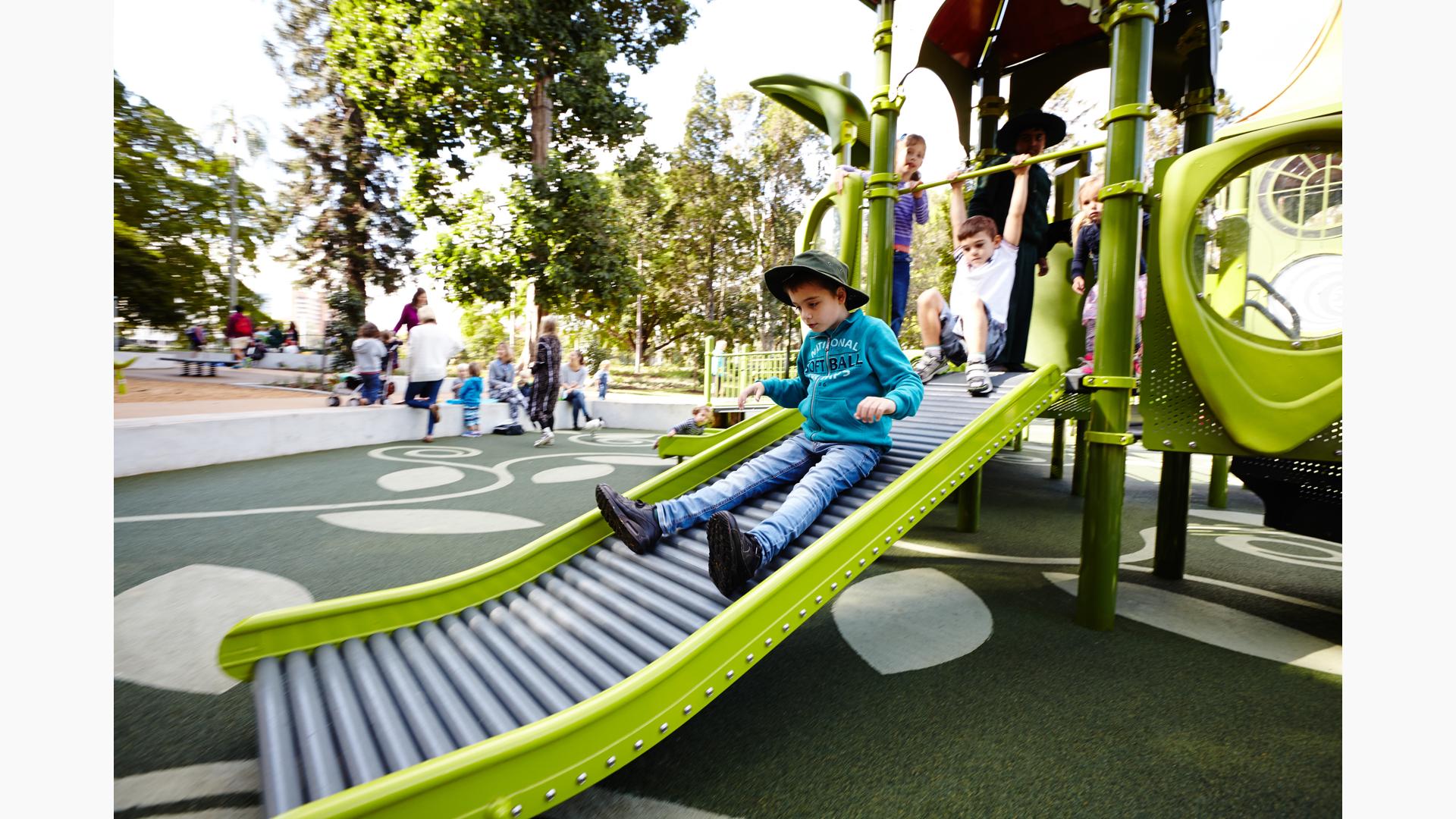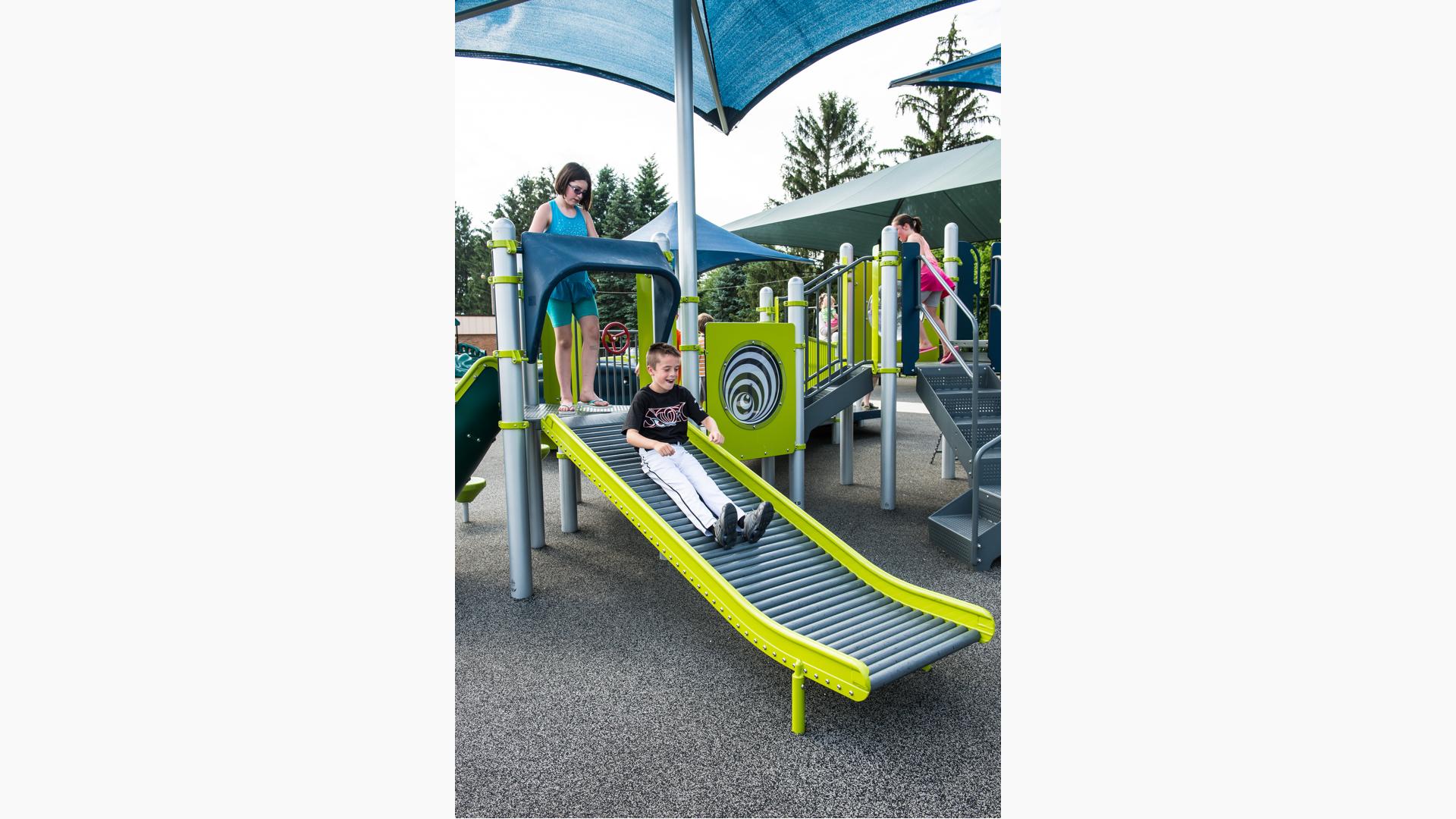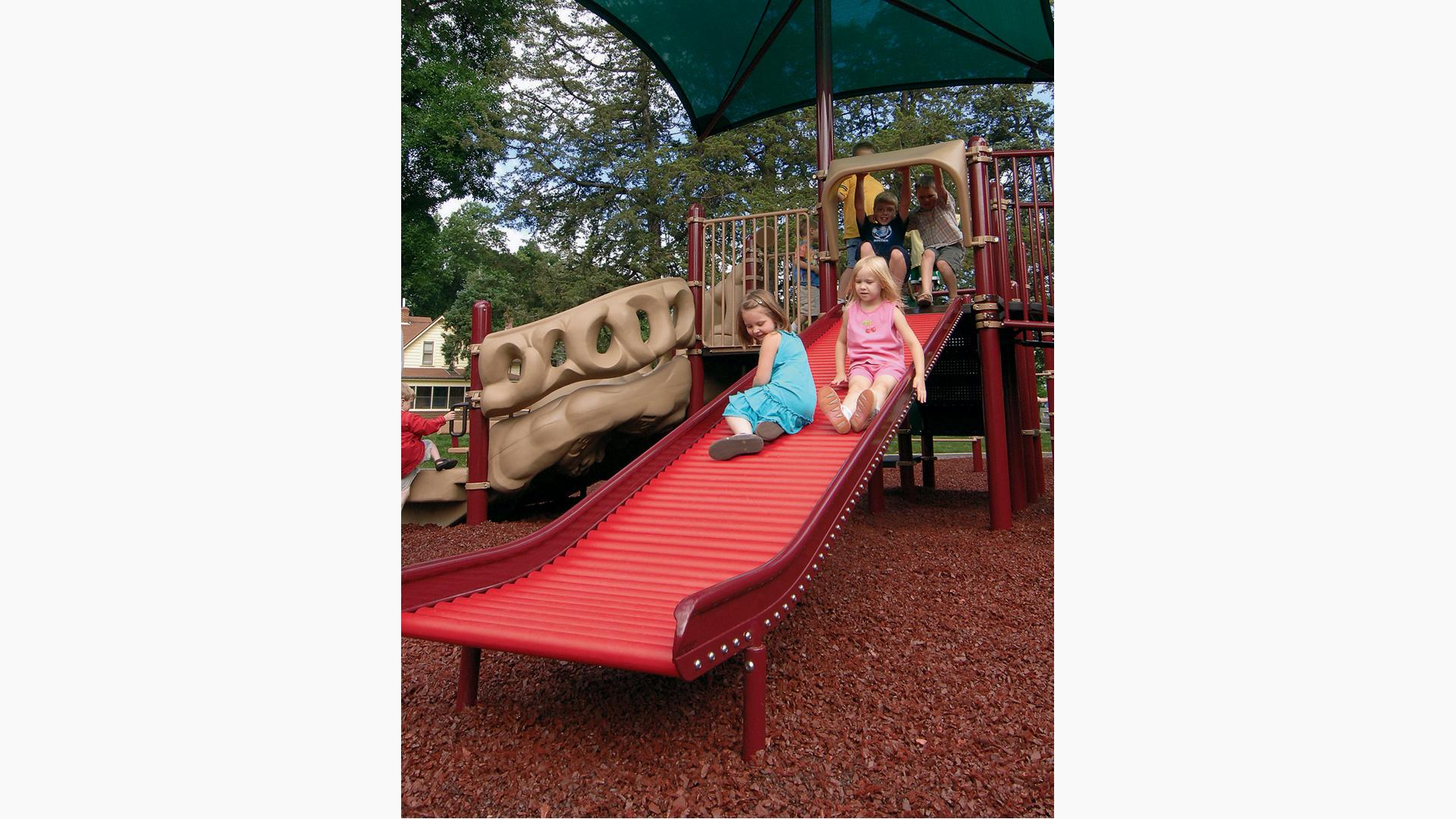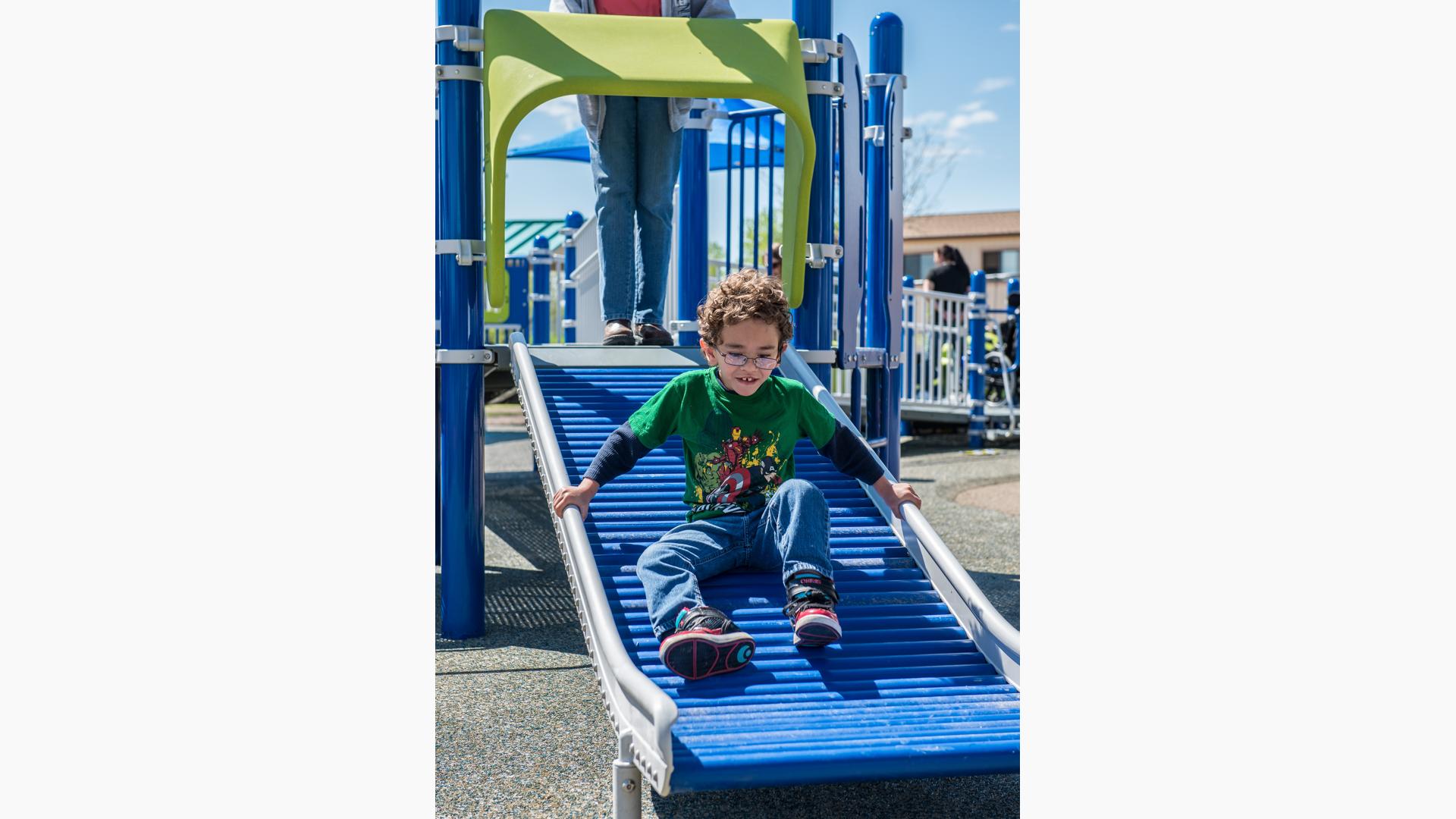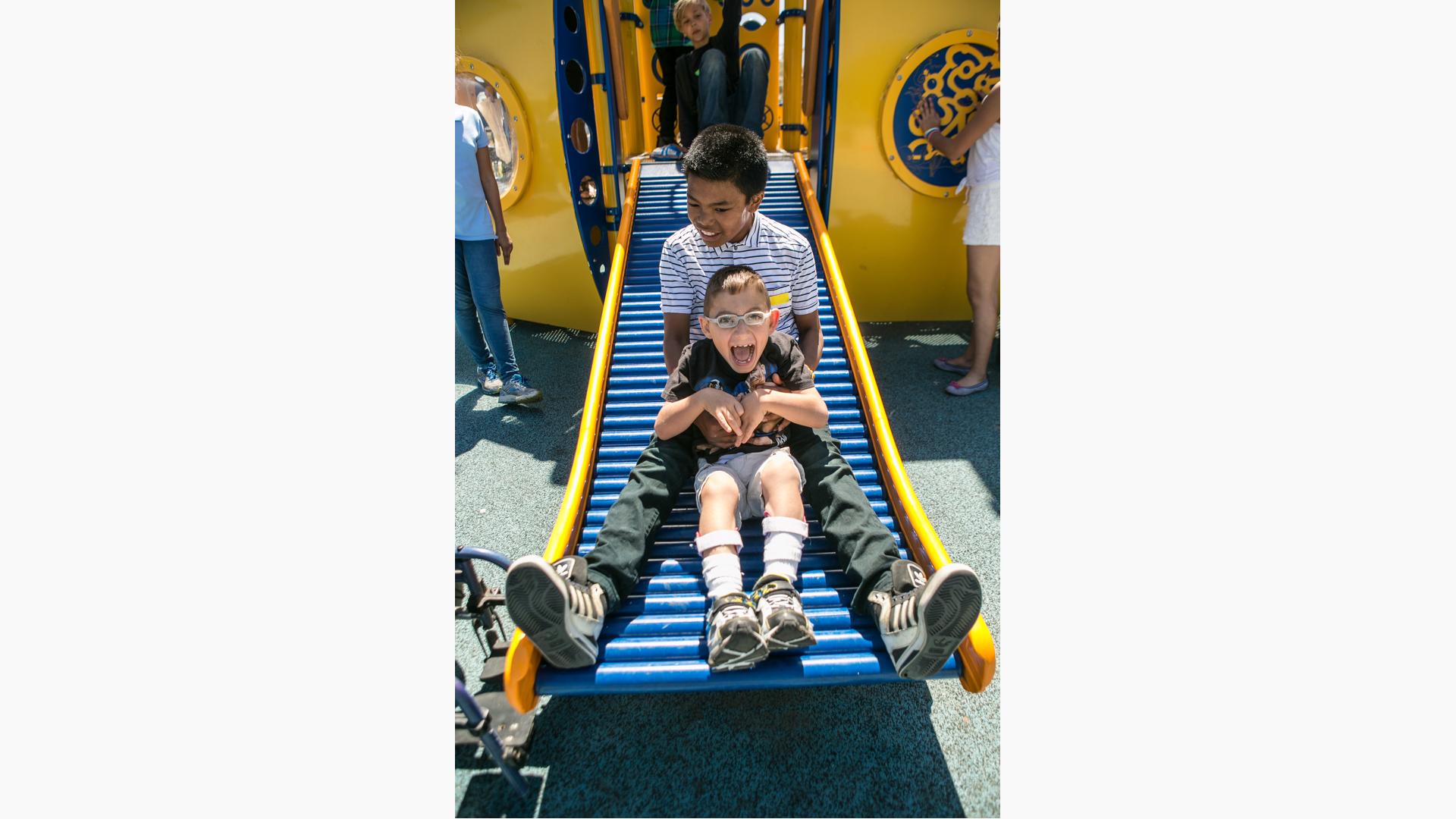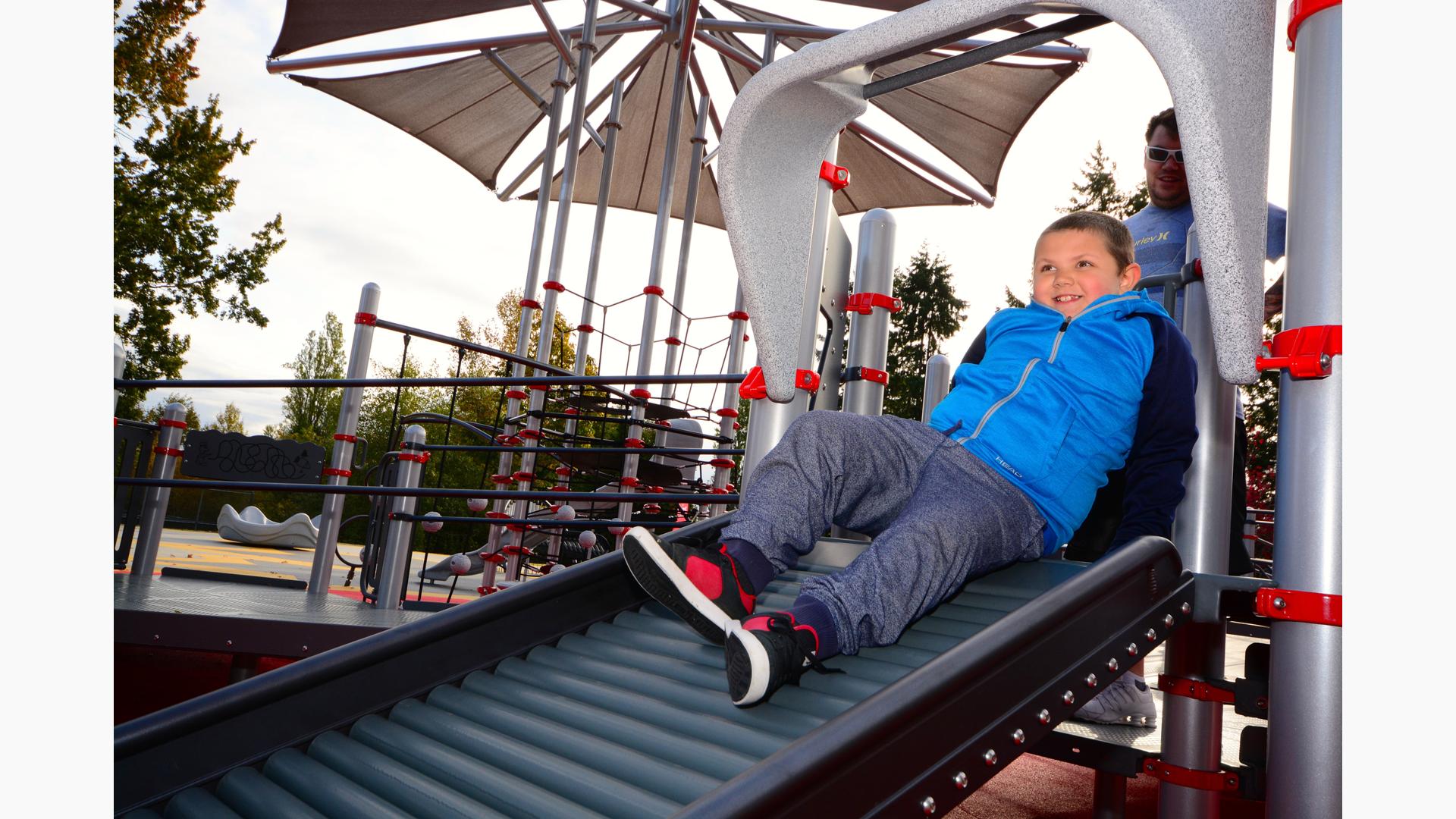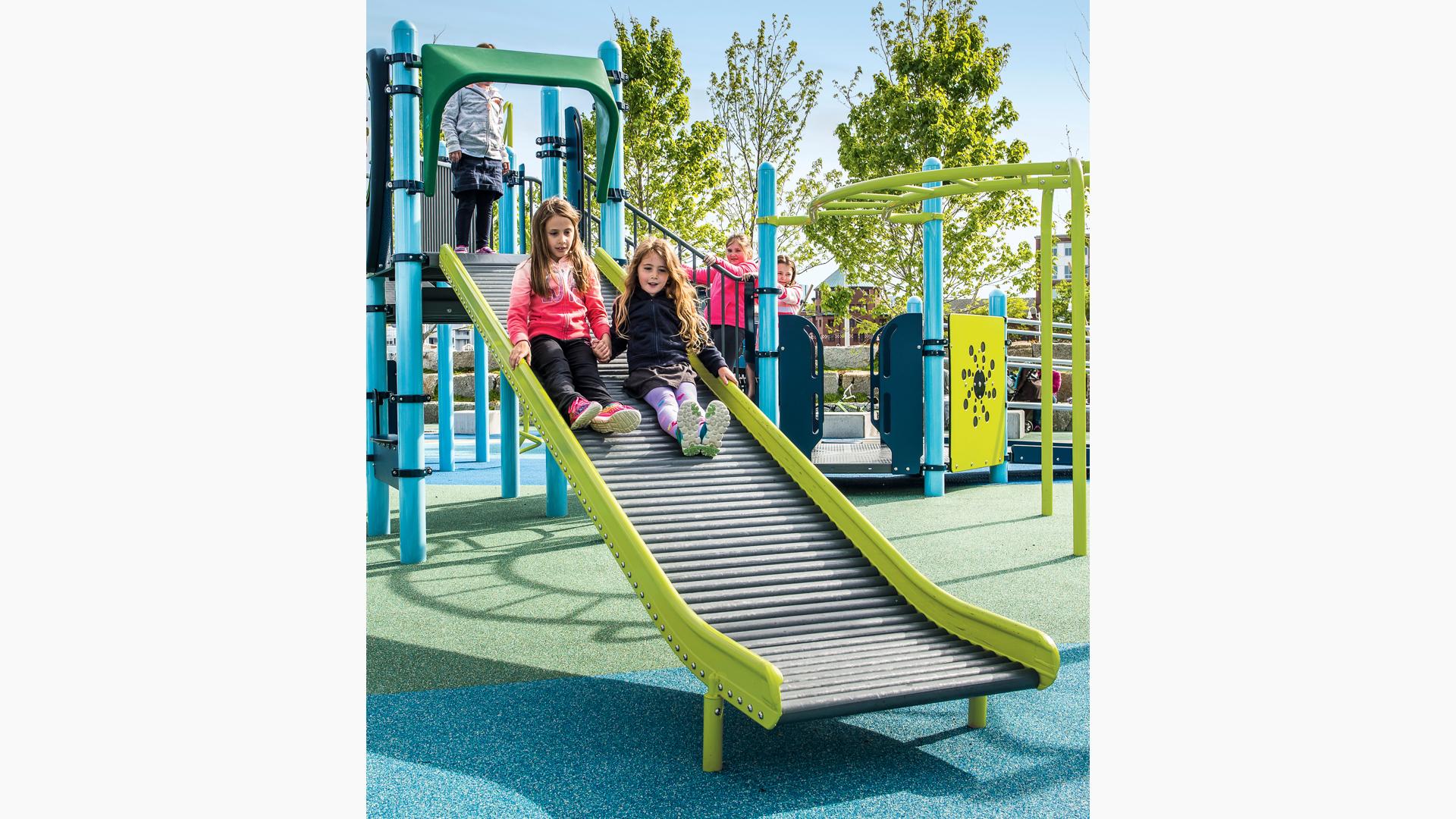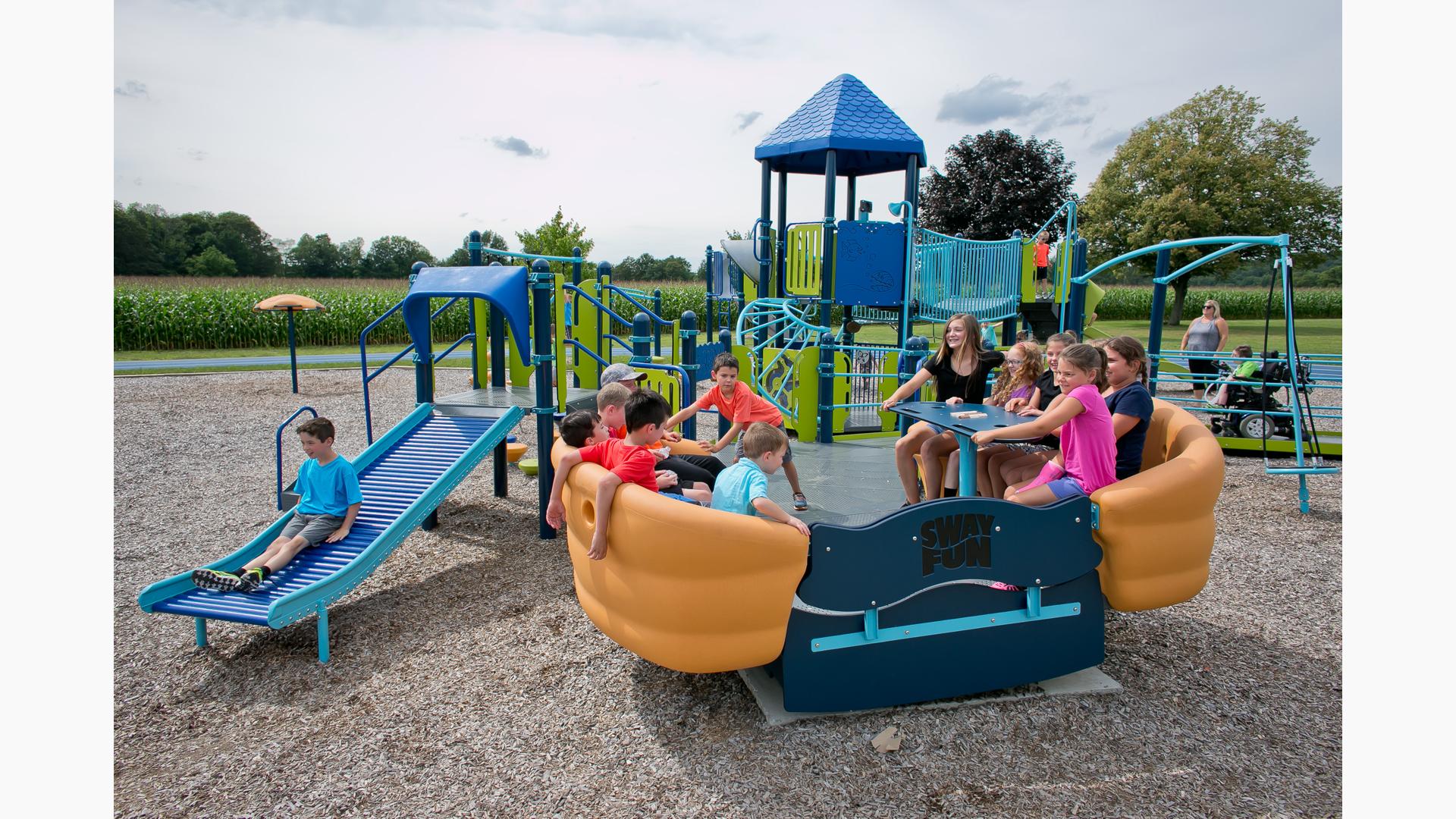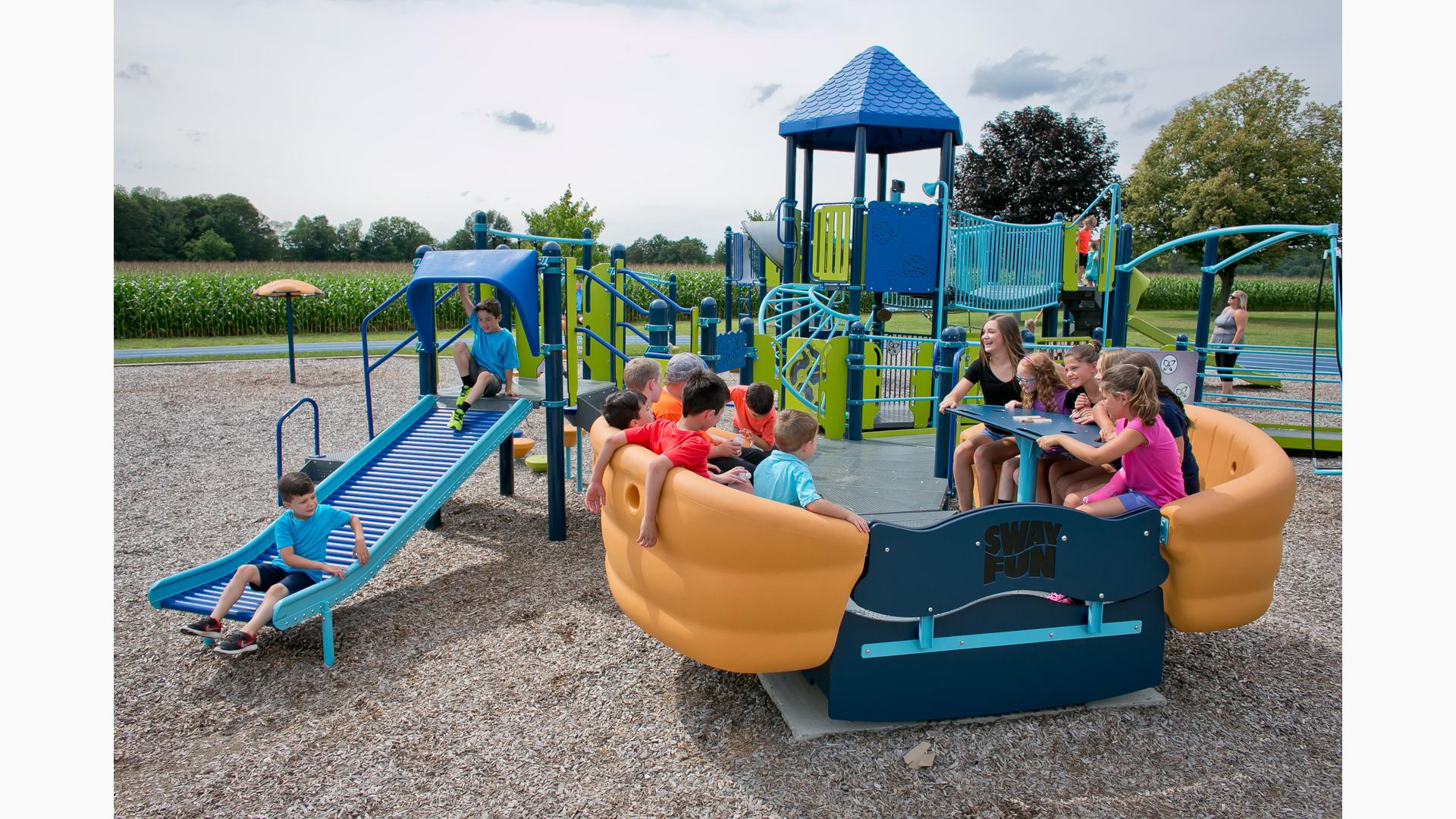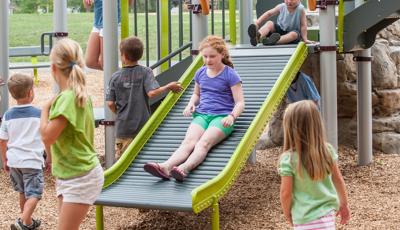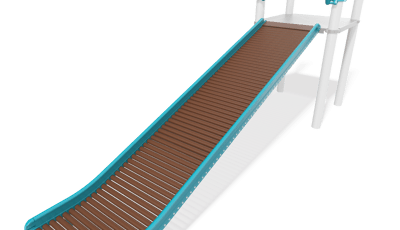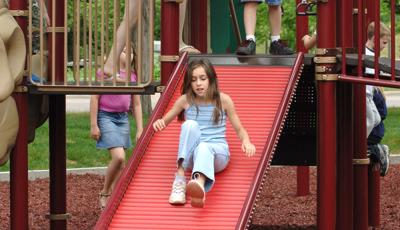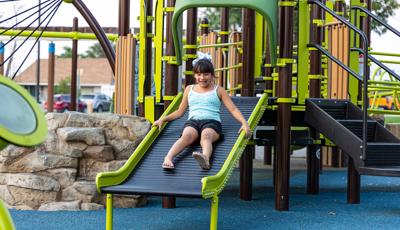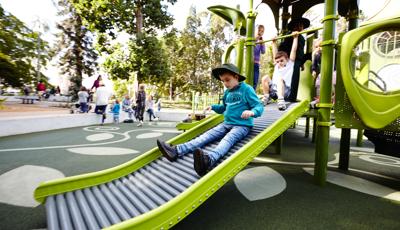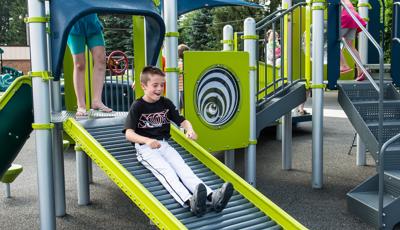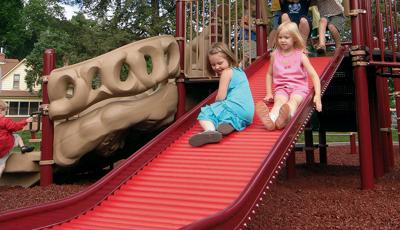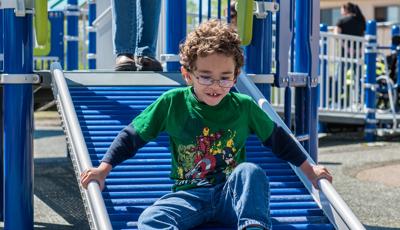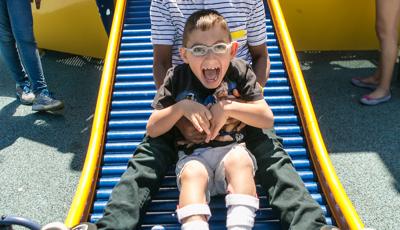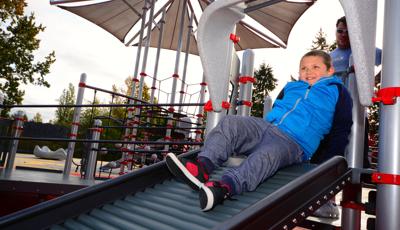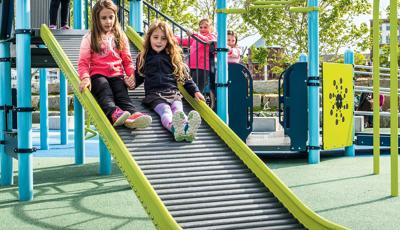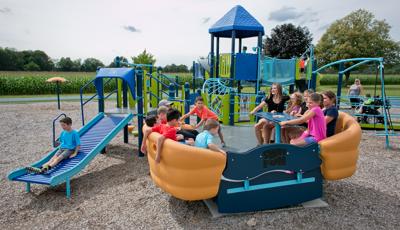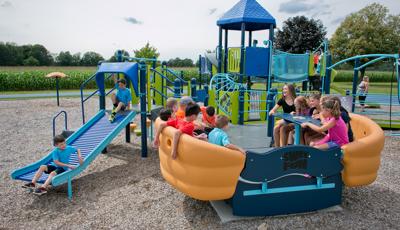 Rollerslide
Video features the PlayBooster playground inclusive sensory Rollerslide.
[video: scene fades into a side panning view down a PlayBooster Rollerslide. I child playing on a Chime Panel can be heard in the background. Camera switches to a top down view of the Rollerslide from the playground decking. Scene switches to a view up from the bottom of the slide to a young boy as he hands from the slides overhead handle. Two boys stand on the side of the slide as then indistinctly mumble to the camera. The boy at the top of the slide releases his hands from the overhead handle and begins rolling down the slide. The camera backs up from the end of the slide as the boy reaches the bottom. Scene switches to a view of a boy as he sits down at the top of the Rollerslide. He rides down the Rollerslide as the camera follows him to the bottom. Scene switches as the camera focuses on a boy's smiling faces as he rides down the slide. Scene fades to a close-up of the rolling bars of the slide as they spin. Scene fades to black.]
Play Systems
Dimensions
Max Fall Height: Equals deck height
Design/CAD Files Featuring this Component
Price Range (USD)
$10K-$15K
*Prices vary. For international and exact pricing, contact your local playground consultant.
Contact Your Consultant
Overview
Exclusive to Landscape Structures, our PlayBooster® Rollerslide brings a cool, sensory experience to the playground, and an inclusive play experience to kids of all abilities.
Features
Attaches to 40" and 56" deck heights
Can be used by multiple kids side-by-side at one time

Comfortable TenderTuff™-coated steel rollers angled at 20 degrees for a controlled ride

Enclosed sealed bearings for pinch-free sliding
Siderails for safety, plus they are created from 81% recycled content and are fully recyclable
Wide, roomy slide bed

For inclusive transfer, add attached Exit Bench (Left Exit model# CP022364 or Right Exit model# CP022366)
ProShield® Finish
Polyethylene
TenderTuff™ Coating
Related Playground Components