Rush™ Slide
Model #183176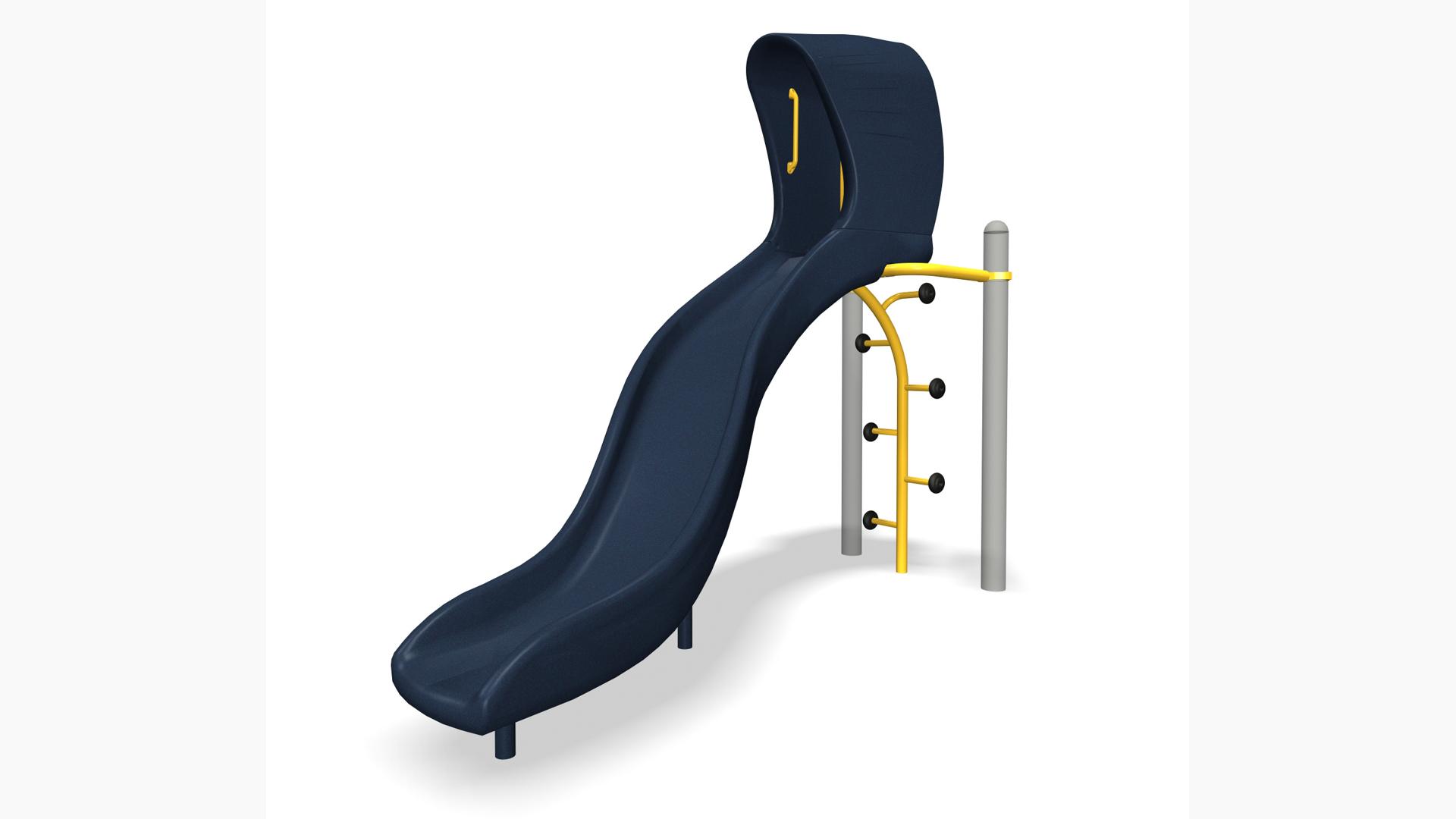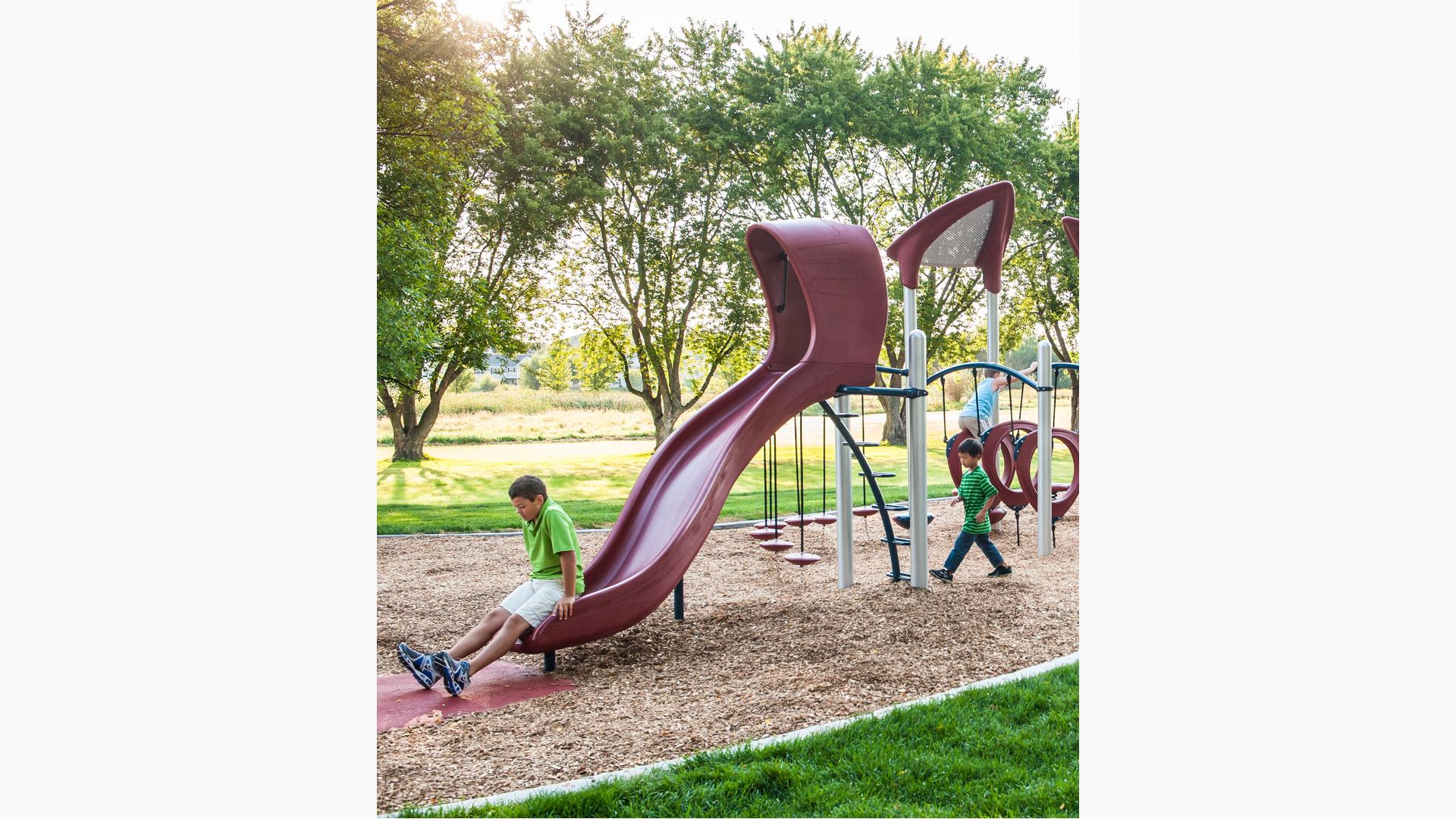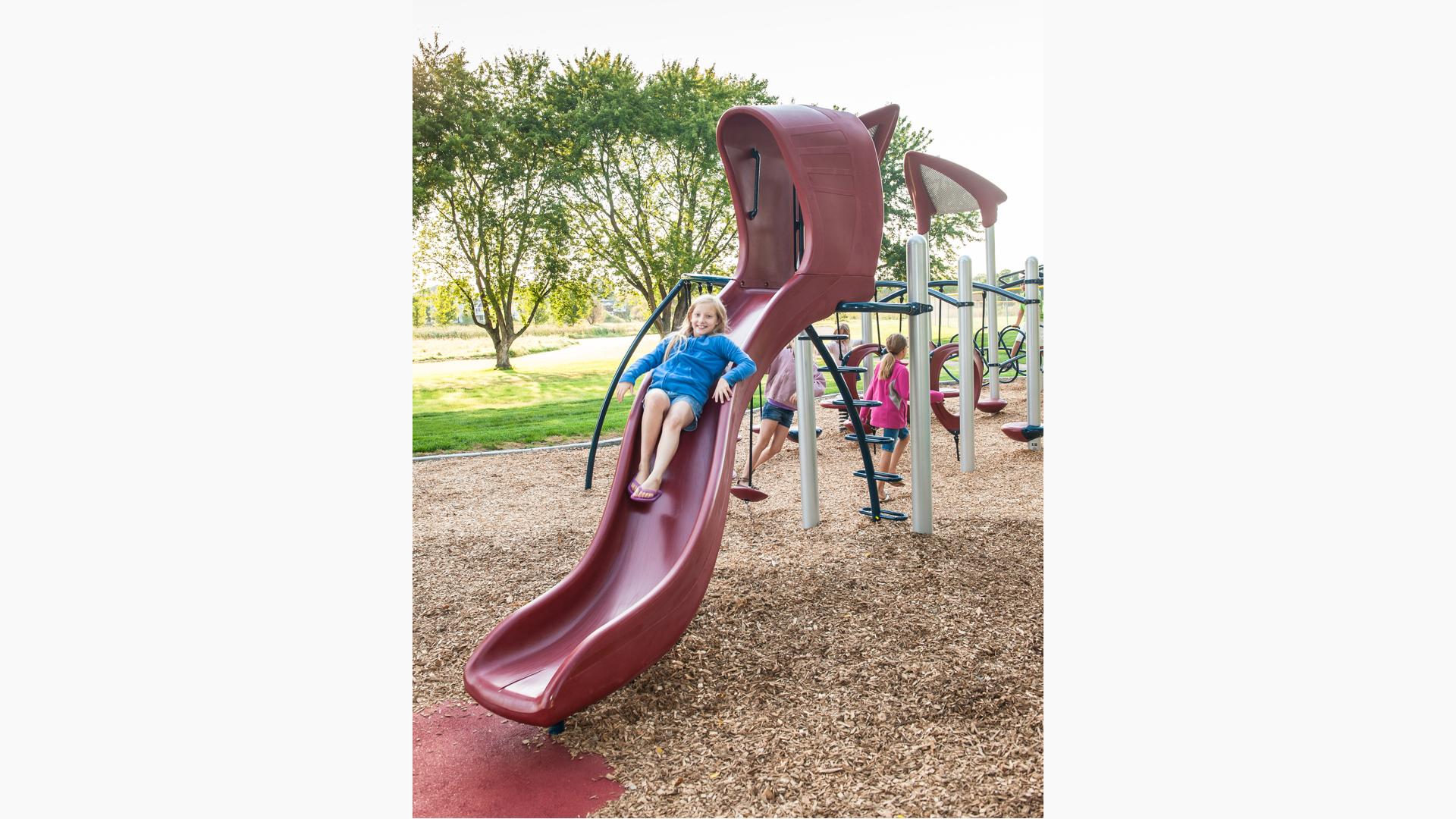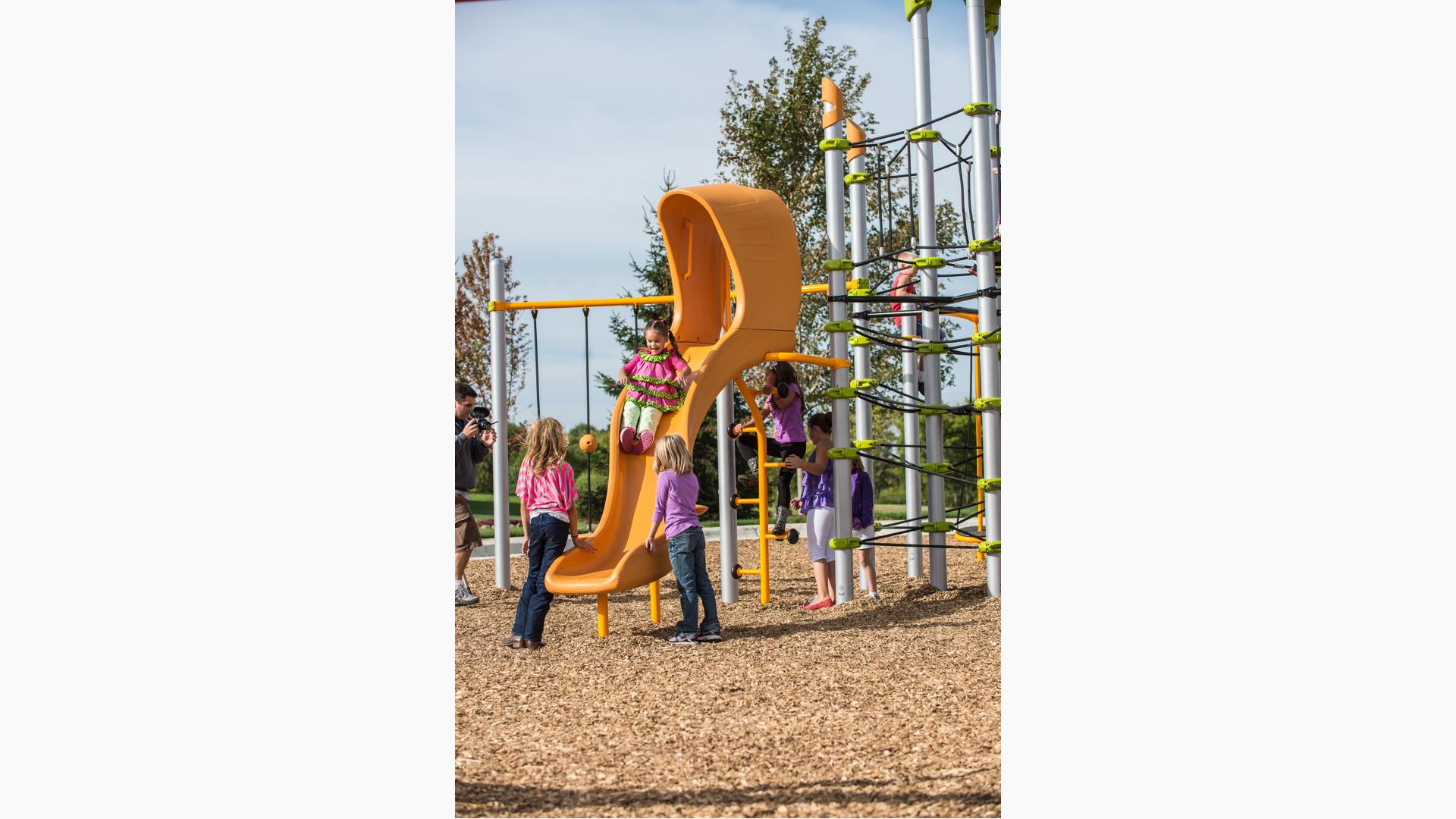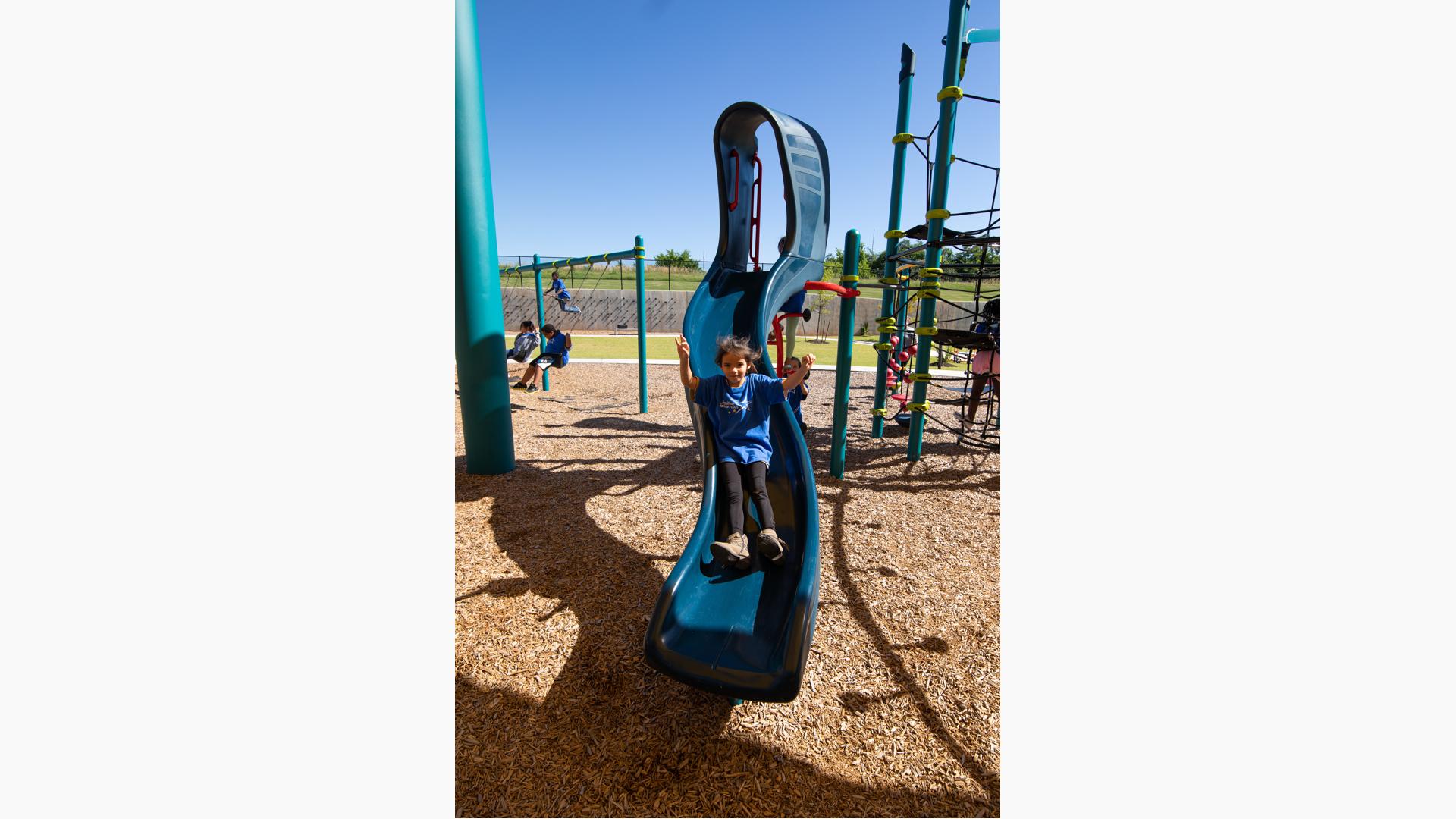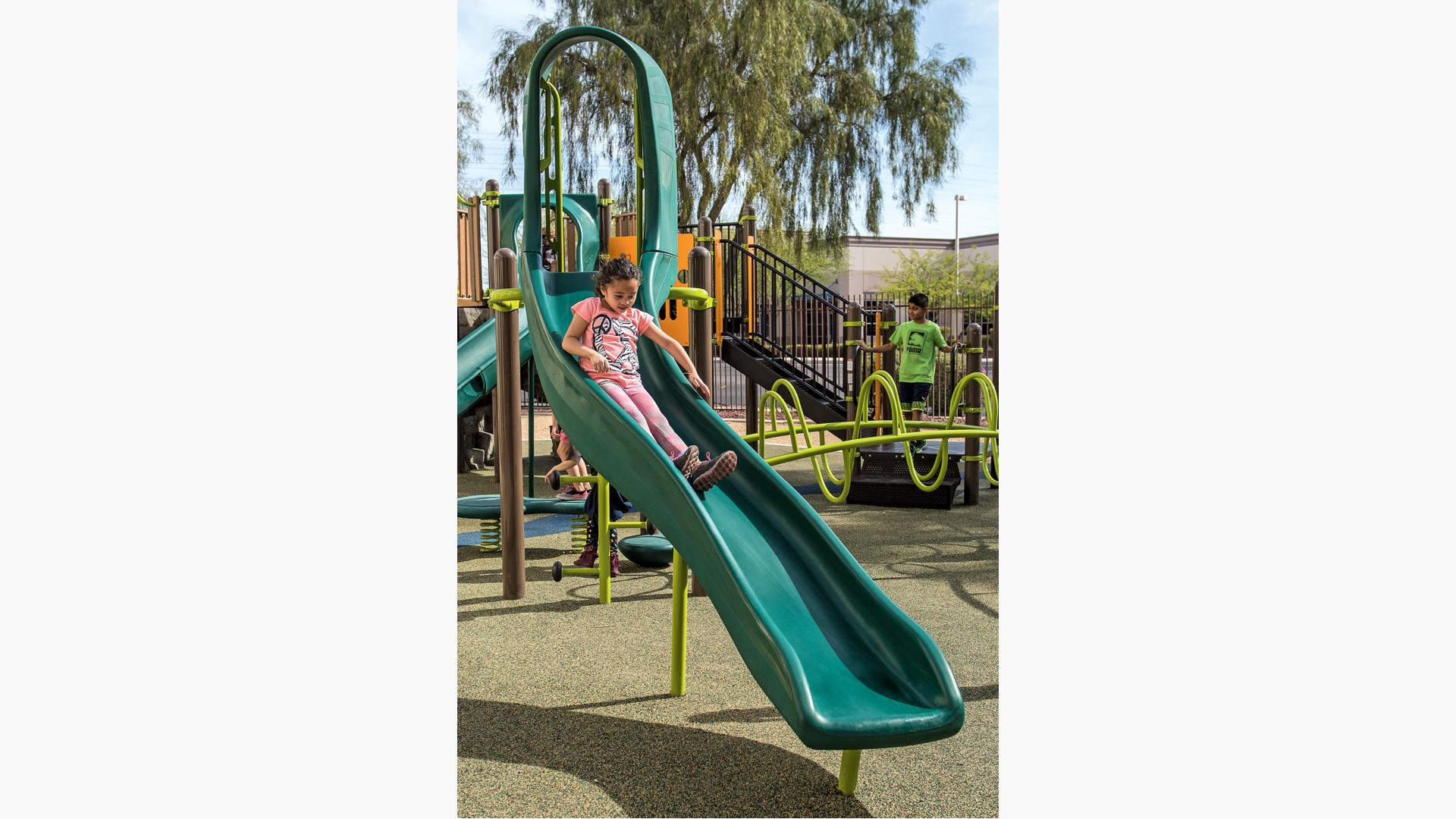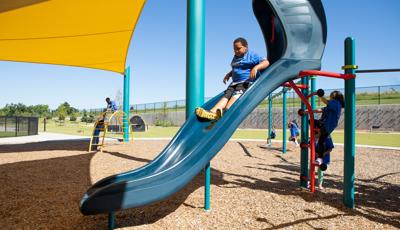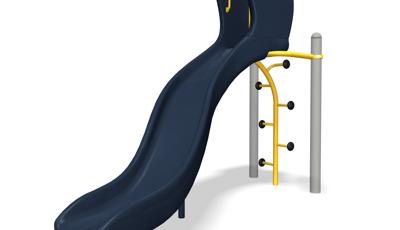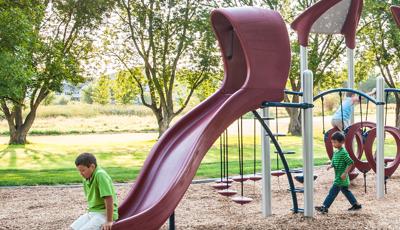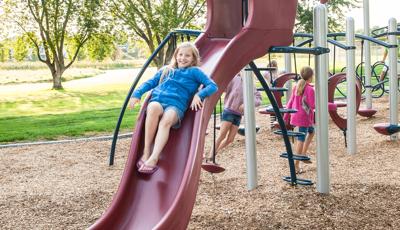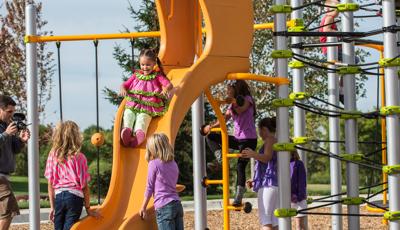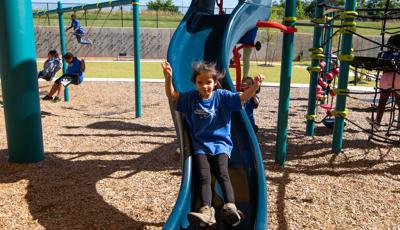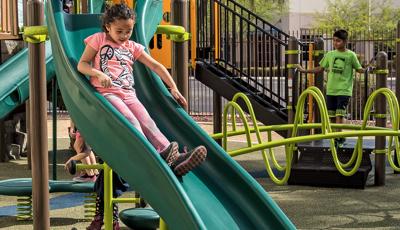 Rush™ Slide
Video features the PlayBooster playground inclusive sensory Rush Slide.
[video: scene fades into a full view of the PlayBooster playground at Delano Central Park in Minnesota. A boy sitting at the top of the playground Rush Slide slides down the "S" curved slide. Other children climb across monkey bars and a playground spinner in the background. Scene switches to a top down view of the Rush Slide as a young boy slides down. A girl climbs up the Rush slide ladder. Camera switches to a ground view slowly zooming in on a girl climbing up the ladder to the top of the Rush Slide. A child speaks in the background.]
Child: Hey I'm trying to get up.
[video: scene switches to an elevated view of the Central Park playground. Children play on the different playground activities in the background as a boy situates himself at the top of the Rush Slide and rides down as the scene fades to black.]
Play Systems
Dimensions
Max Fall Height: 70" (1,78 m)
Min Area Required: 6' (1,83 m)
Design/CAD Files Featuring this Component
Price Range (USD)
$5K-$10K
*Prices vary. For international and exact pricing, contact your local playground consultant.
Contact Your Consultant
Overview
The PlayBooster® Rush™ Slide is a fast and exhilarating ride with an integrated slide hood and transition platform specially designed to help channel kids into a safe sitting position.
Features
Durable rotationally molded polyethylene slide hood and slide bed
Long, easy-grip handholds accommodate kids with different reaches
Four handholds ensure kids have a safe grip just where they need it
Slide exit channeled to prevent water pooling
Rung caps available in black only

Direct bury

Ladder features latex-free rubber rung caps for a secure climb
ProShield® Finish
Polyethylene
Related Playground Components