SlideWinder2®
Model #124863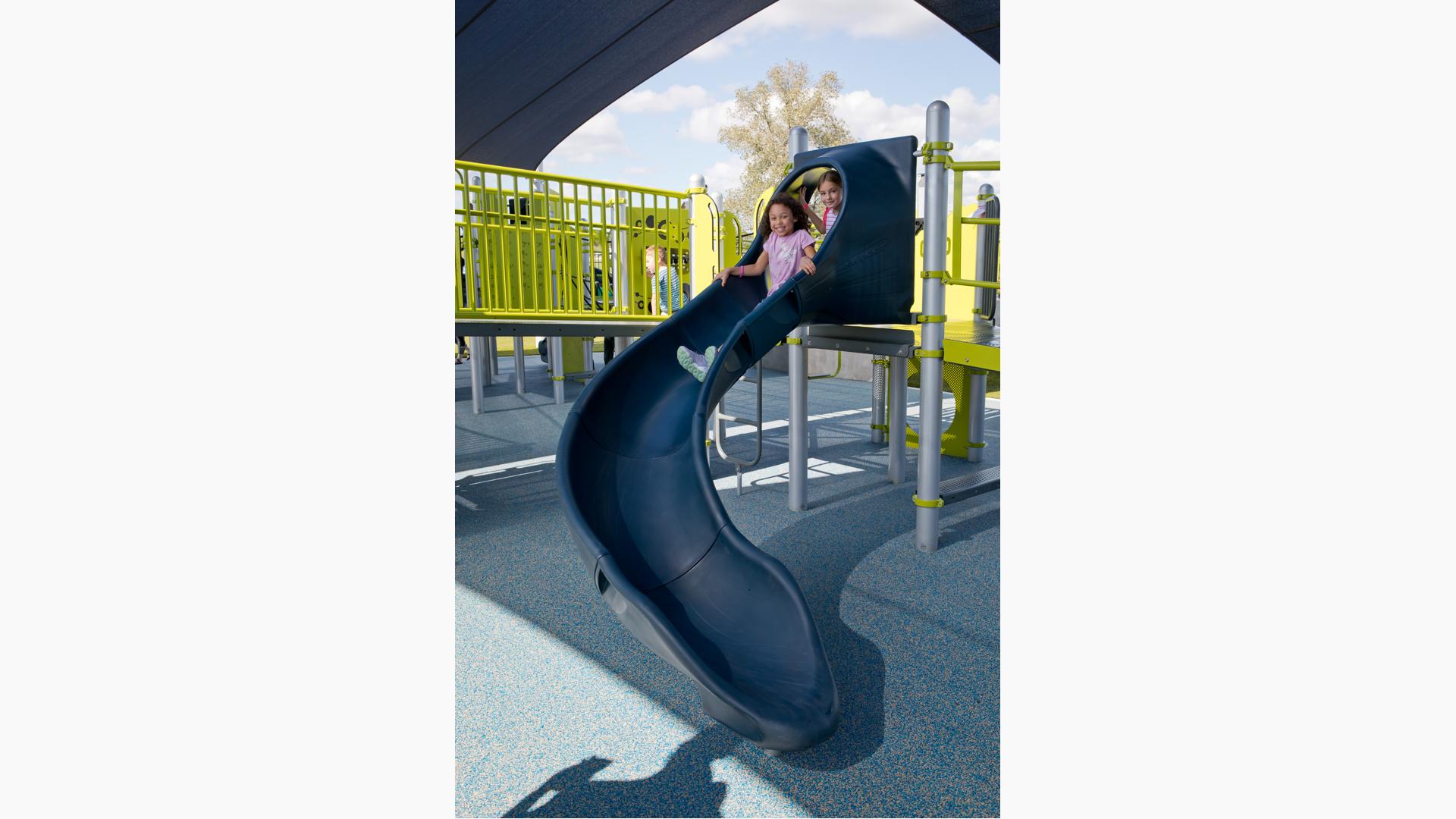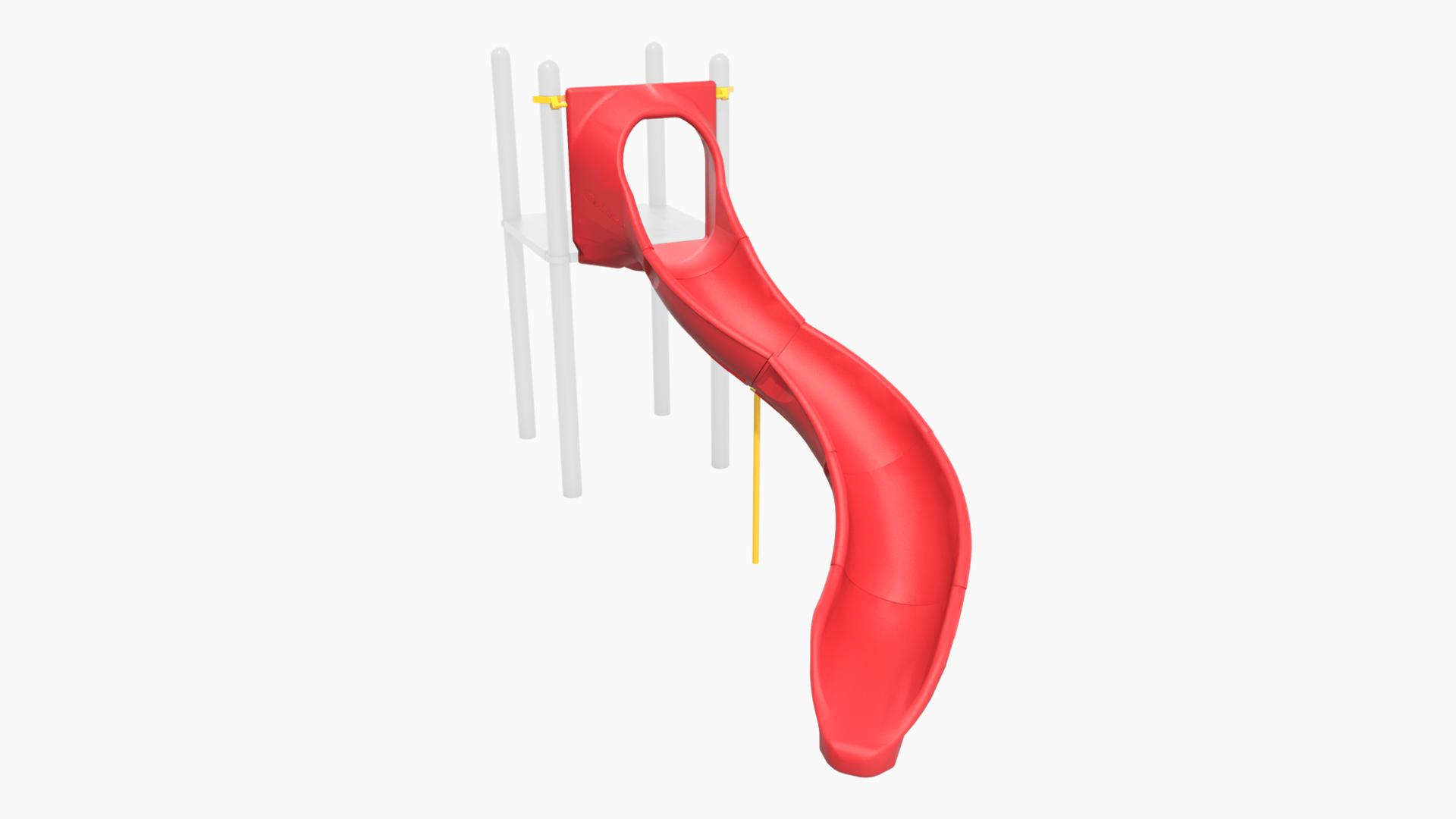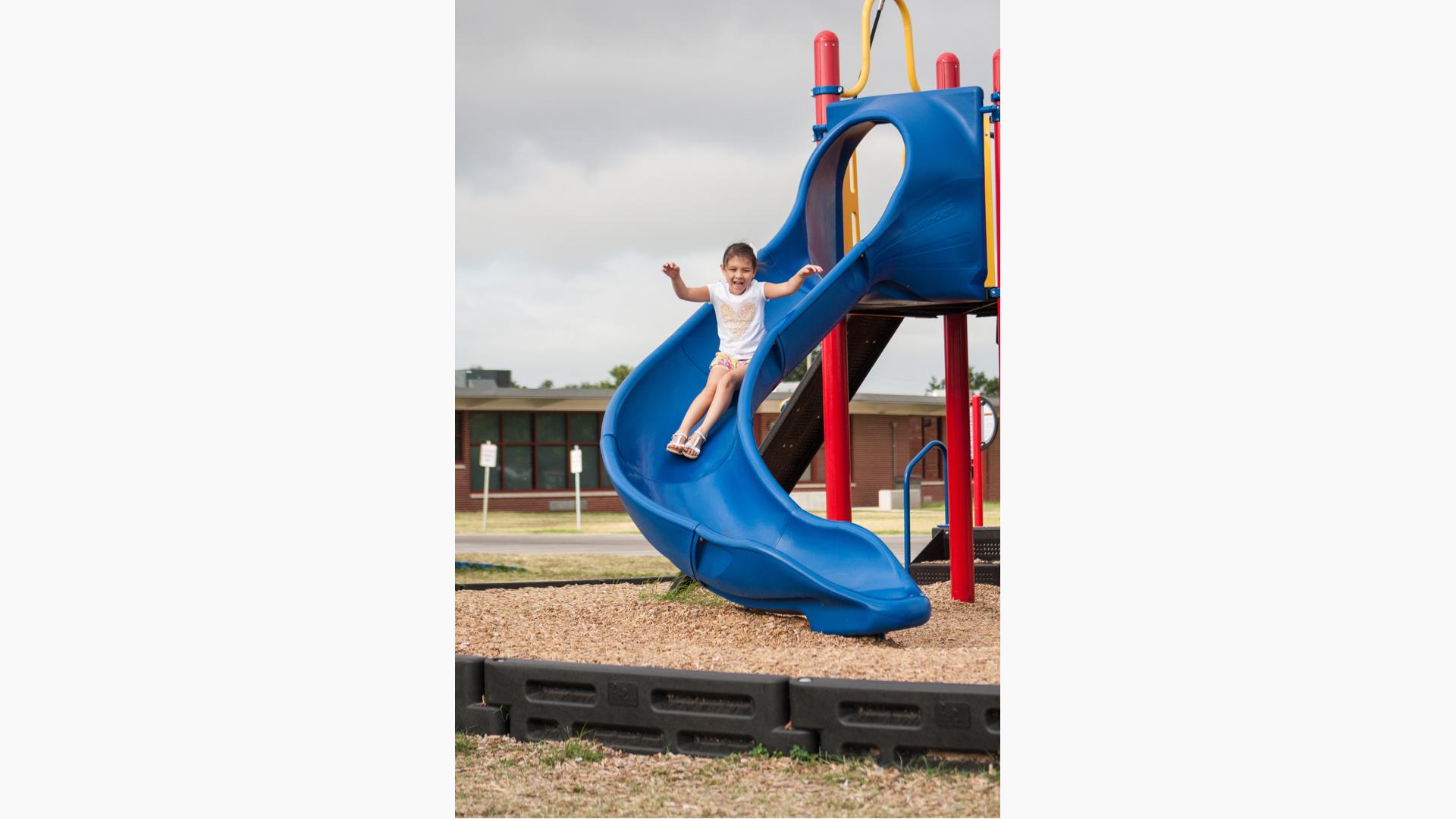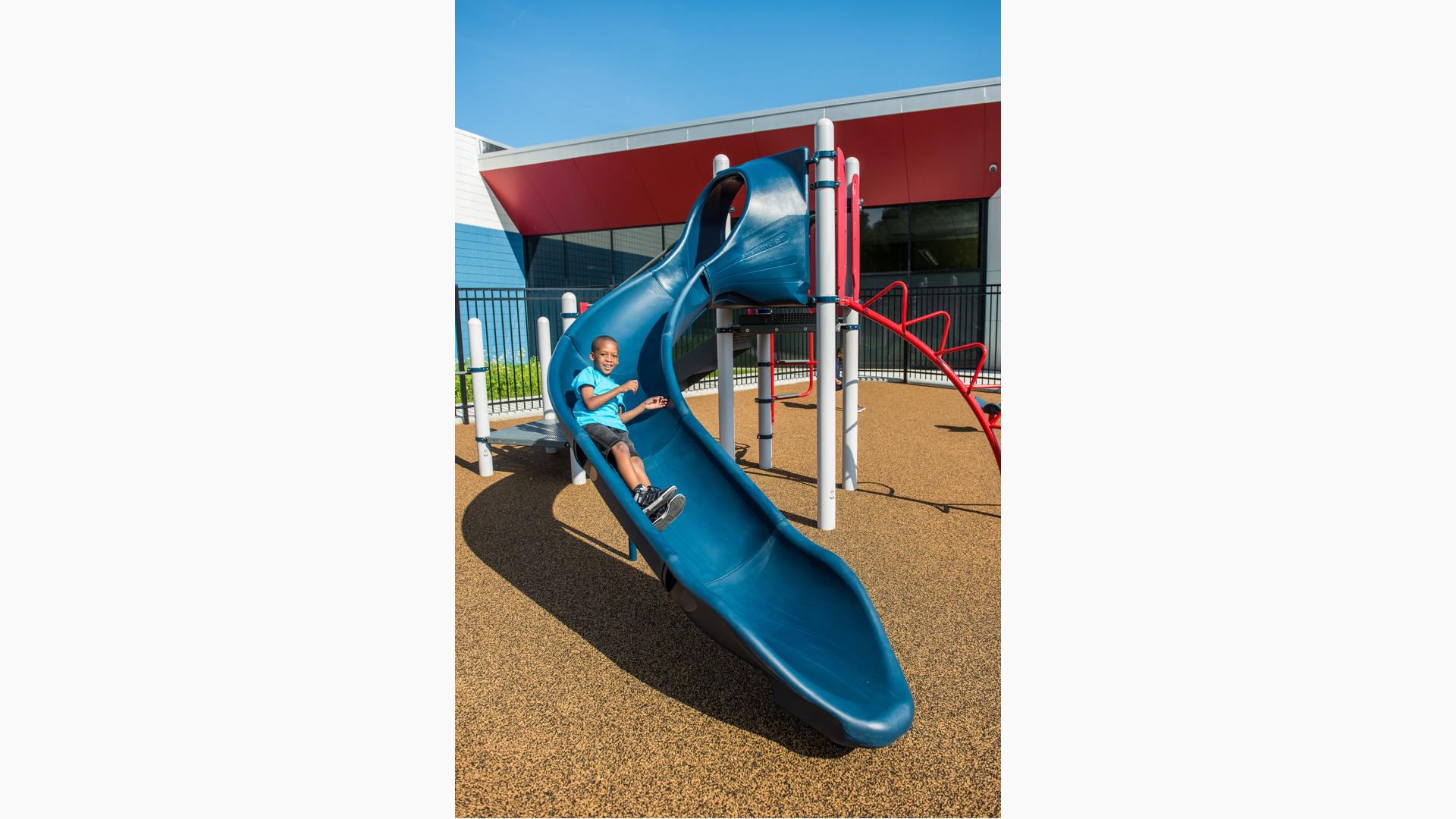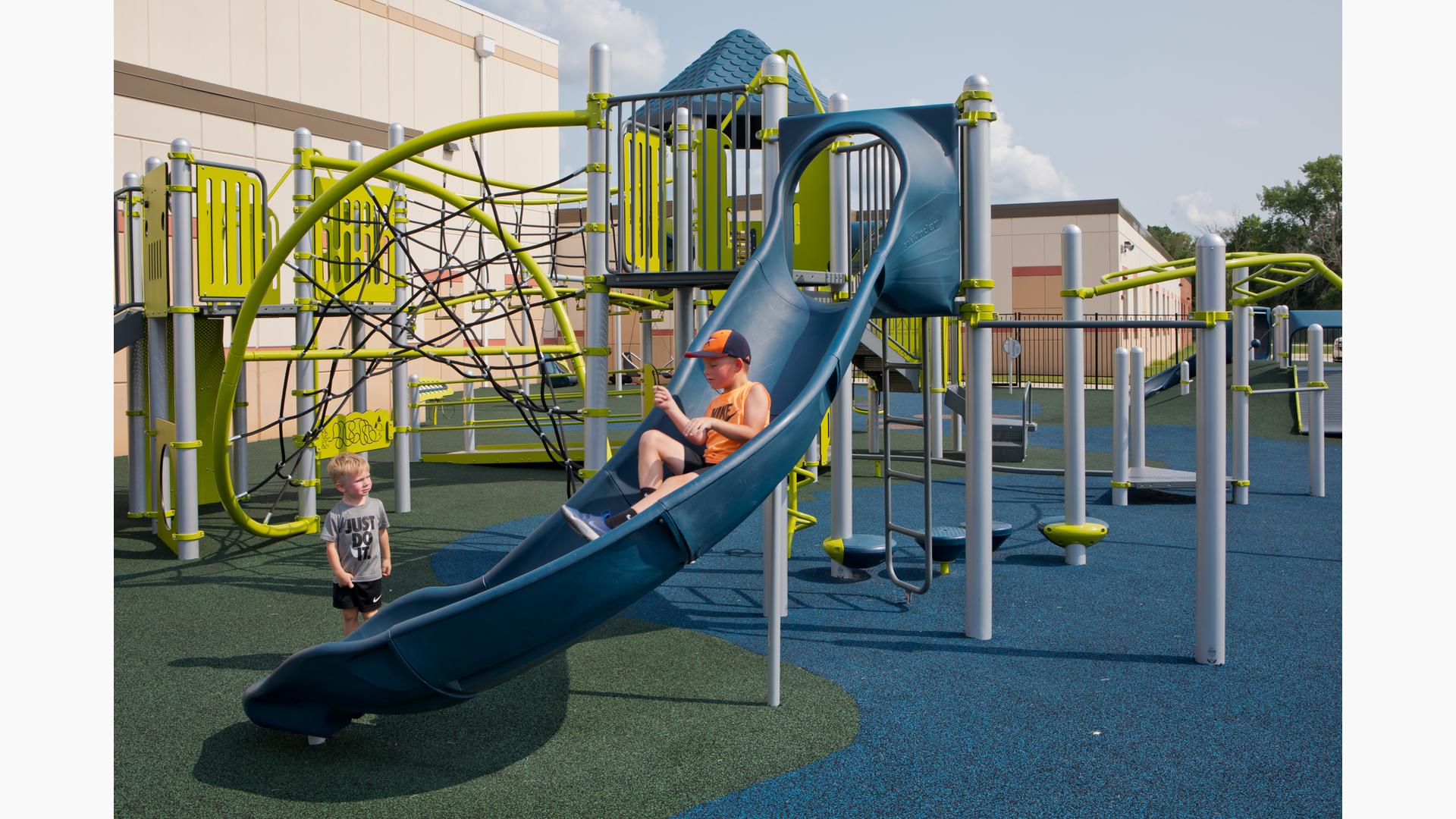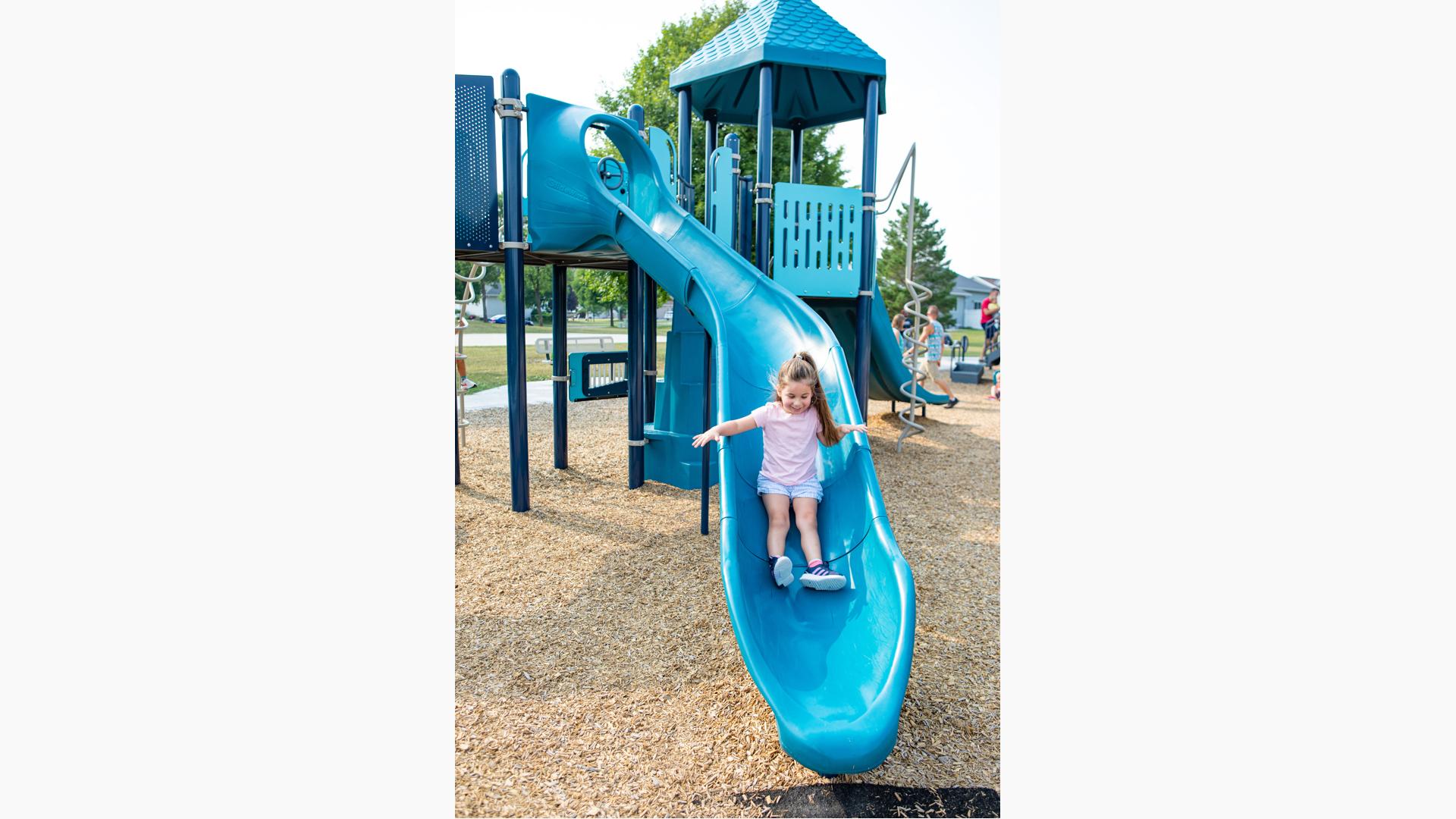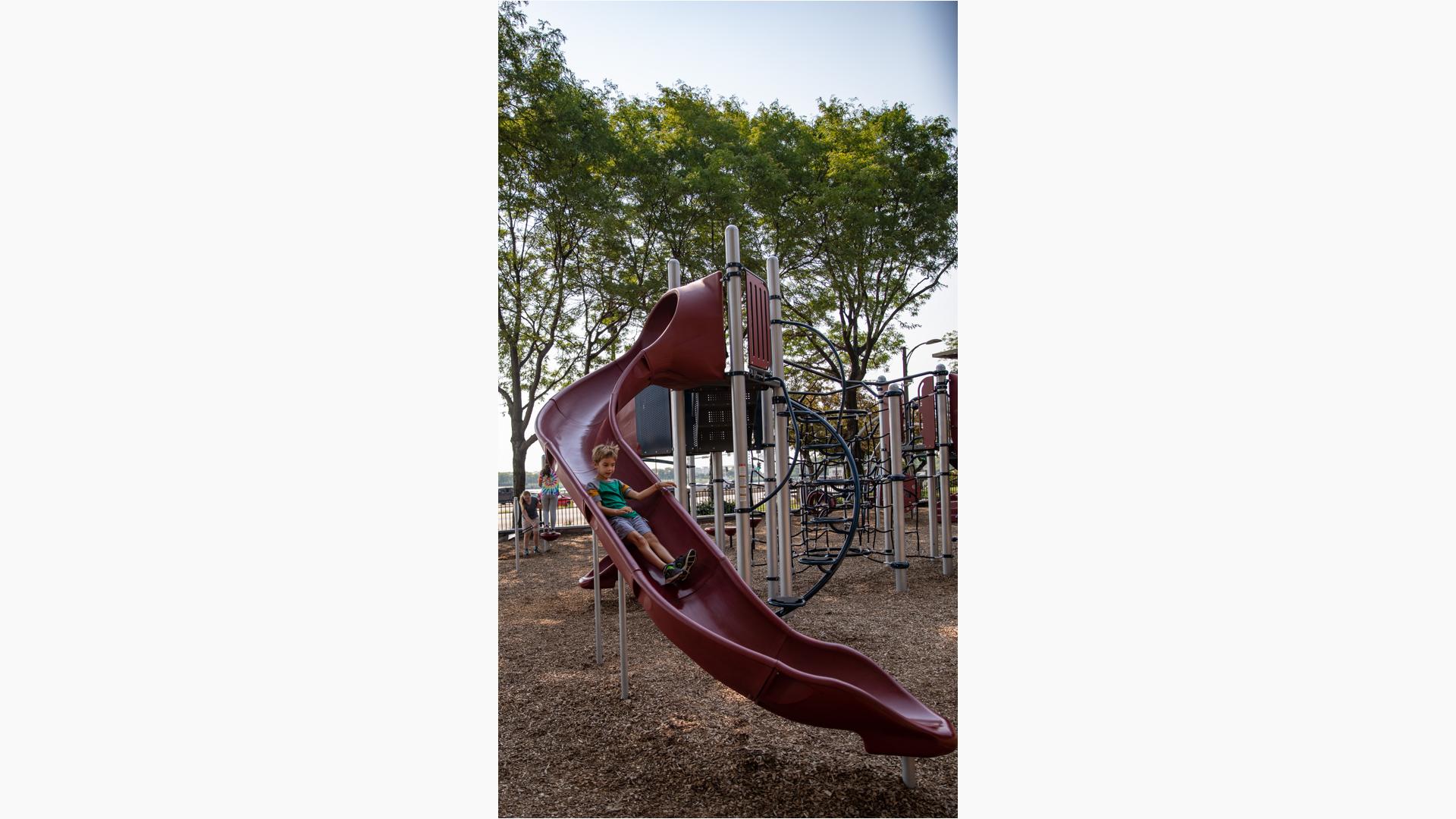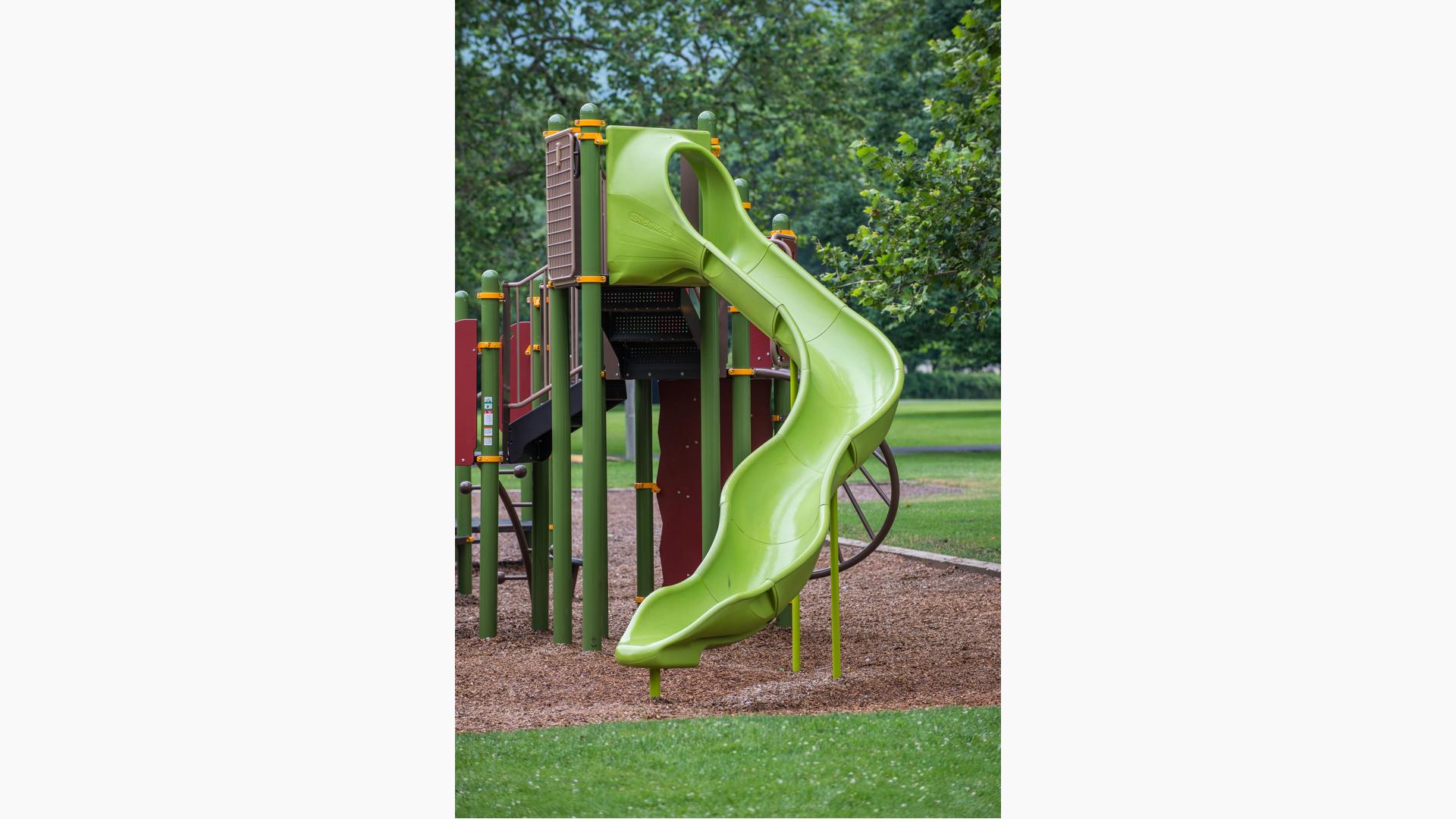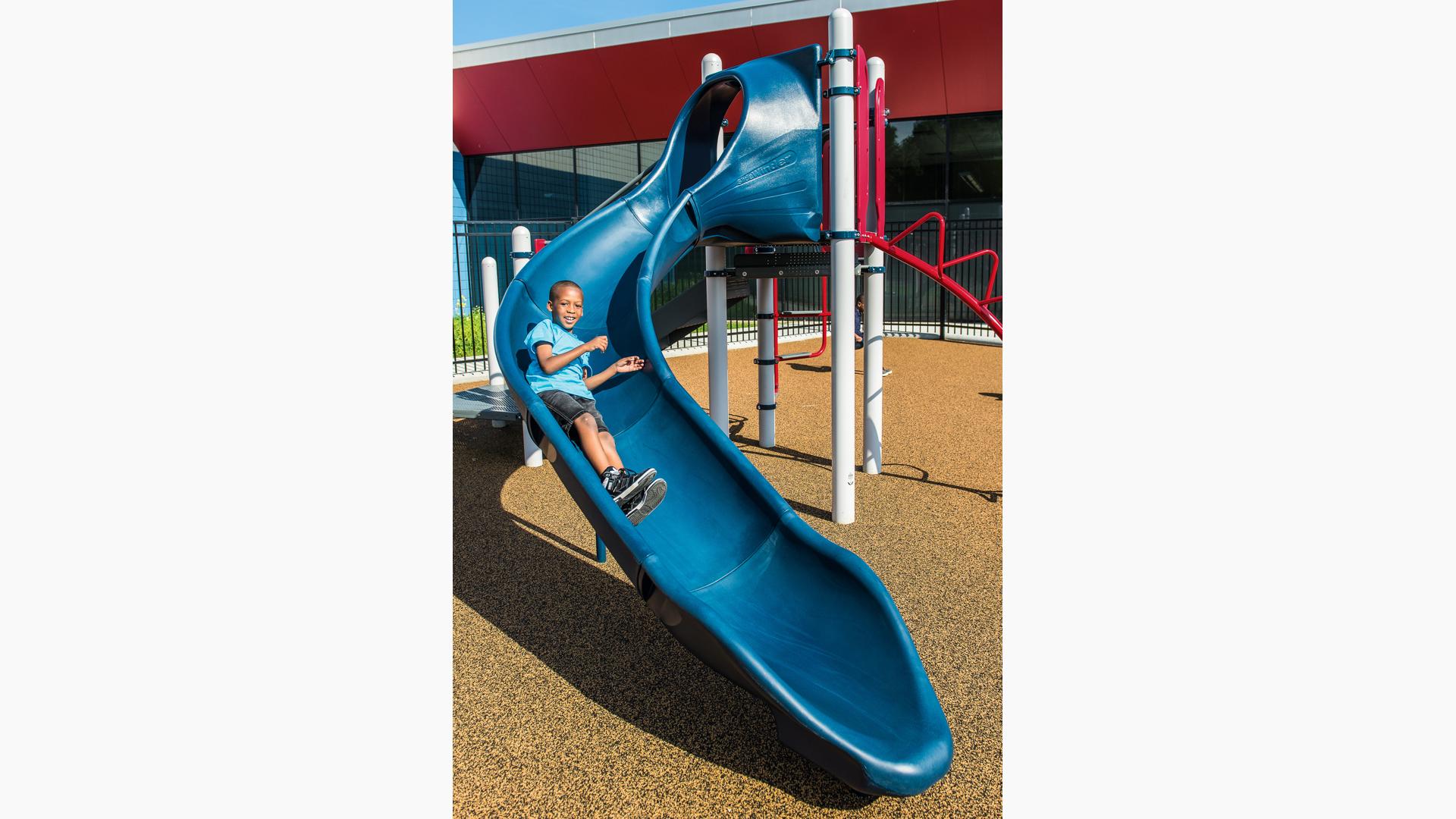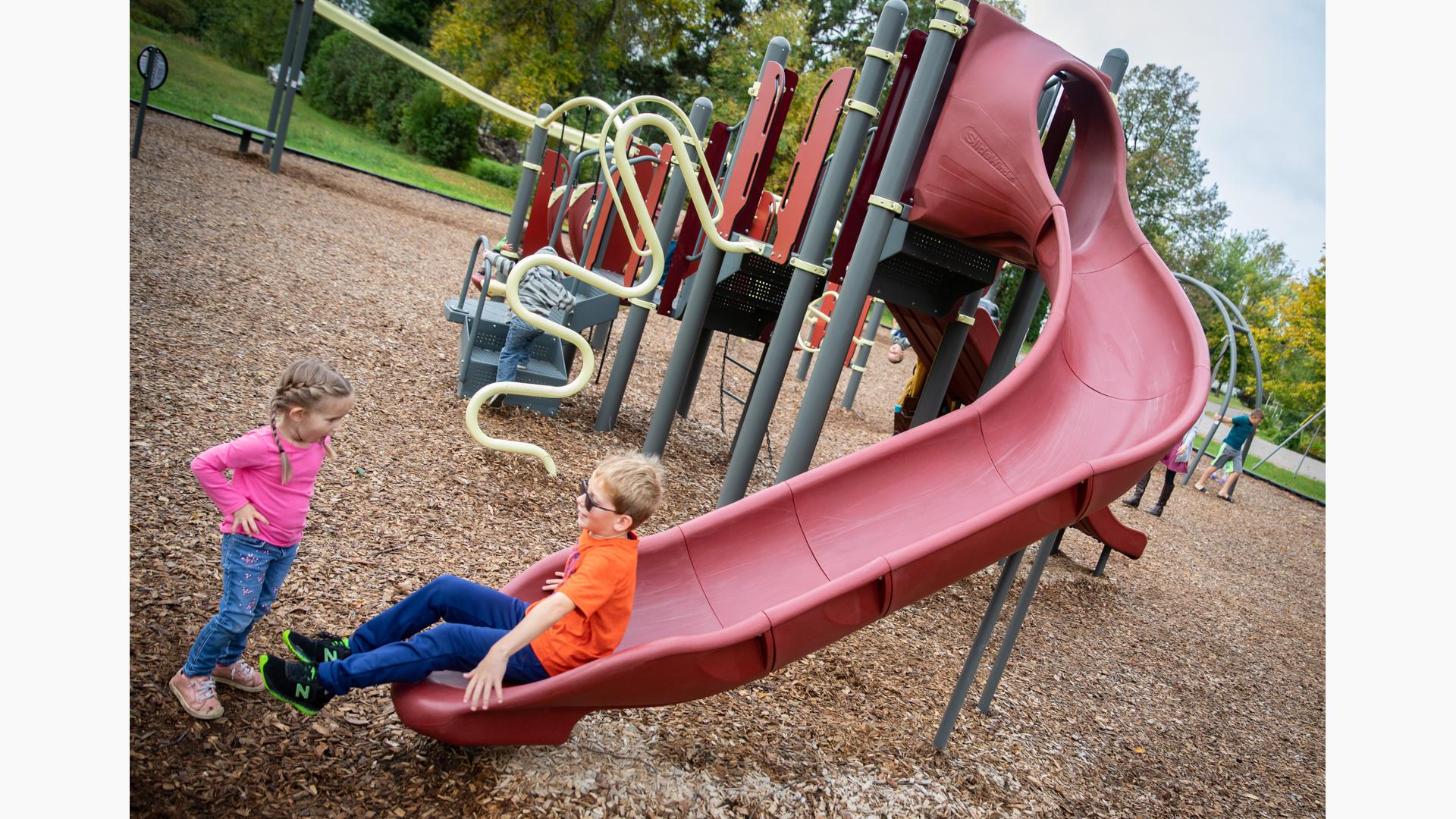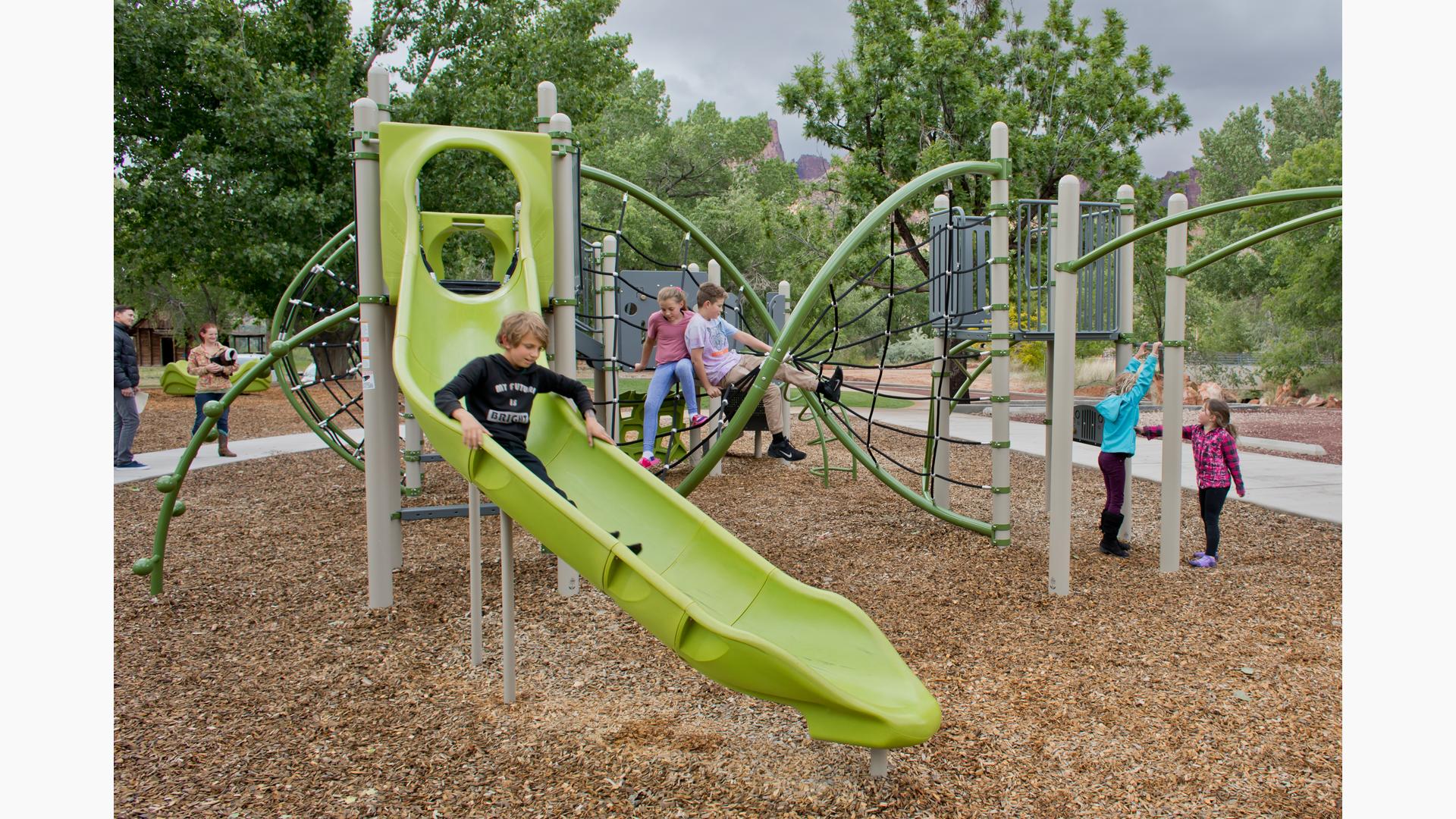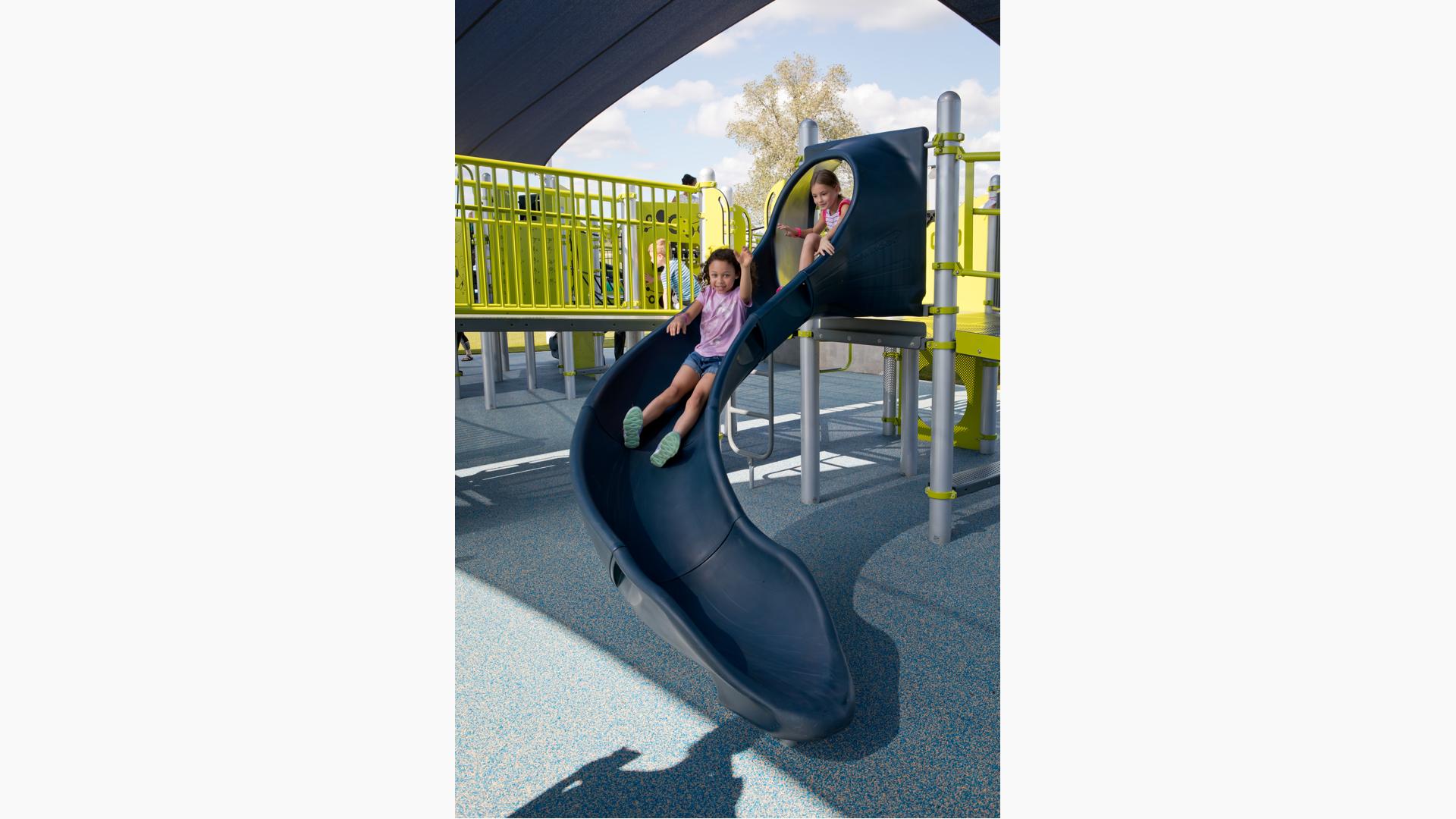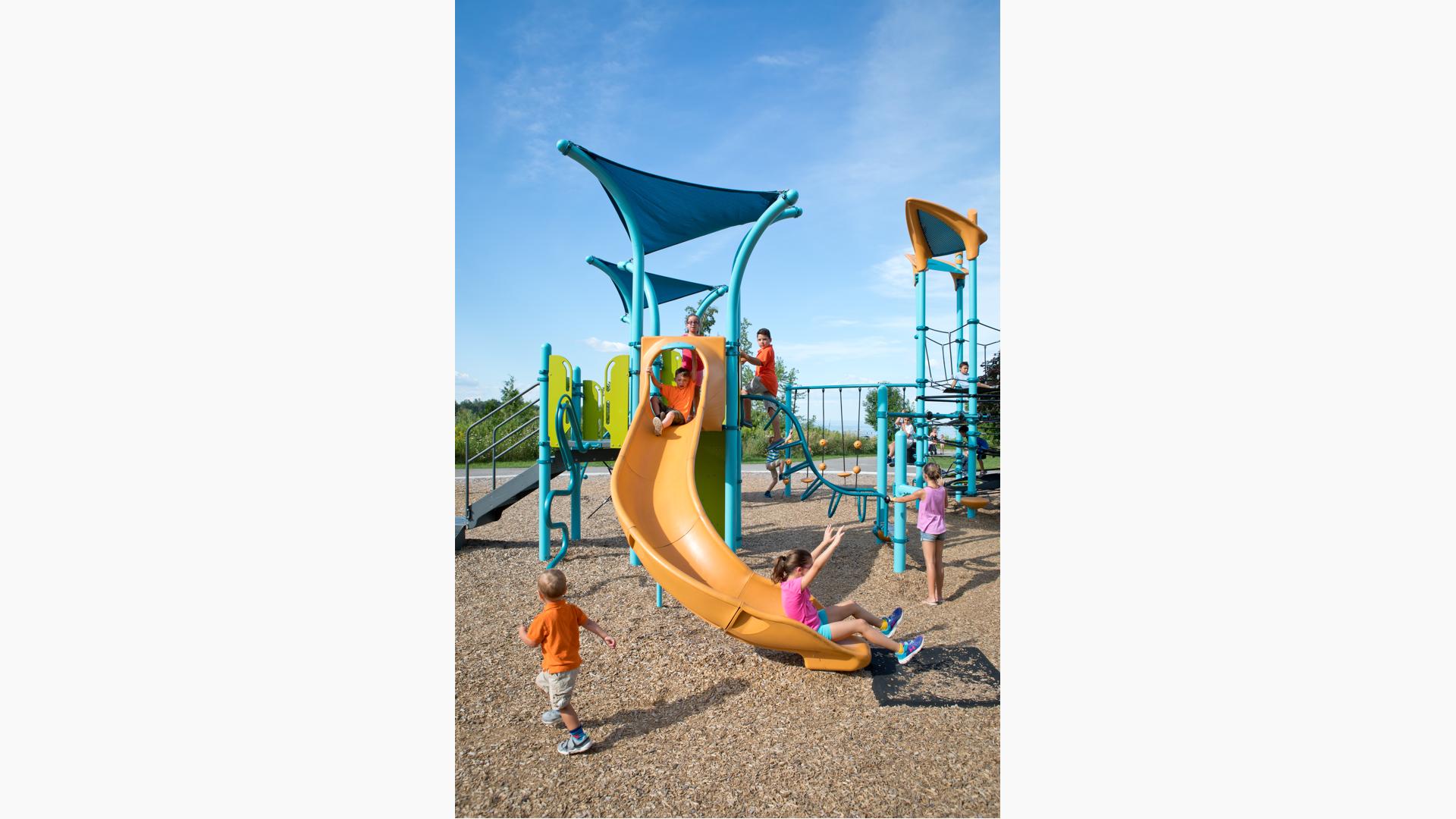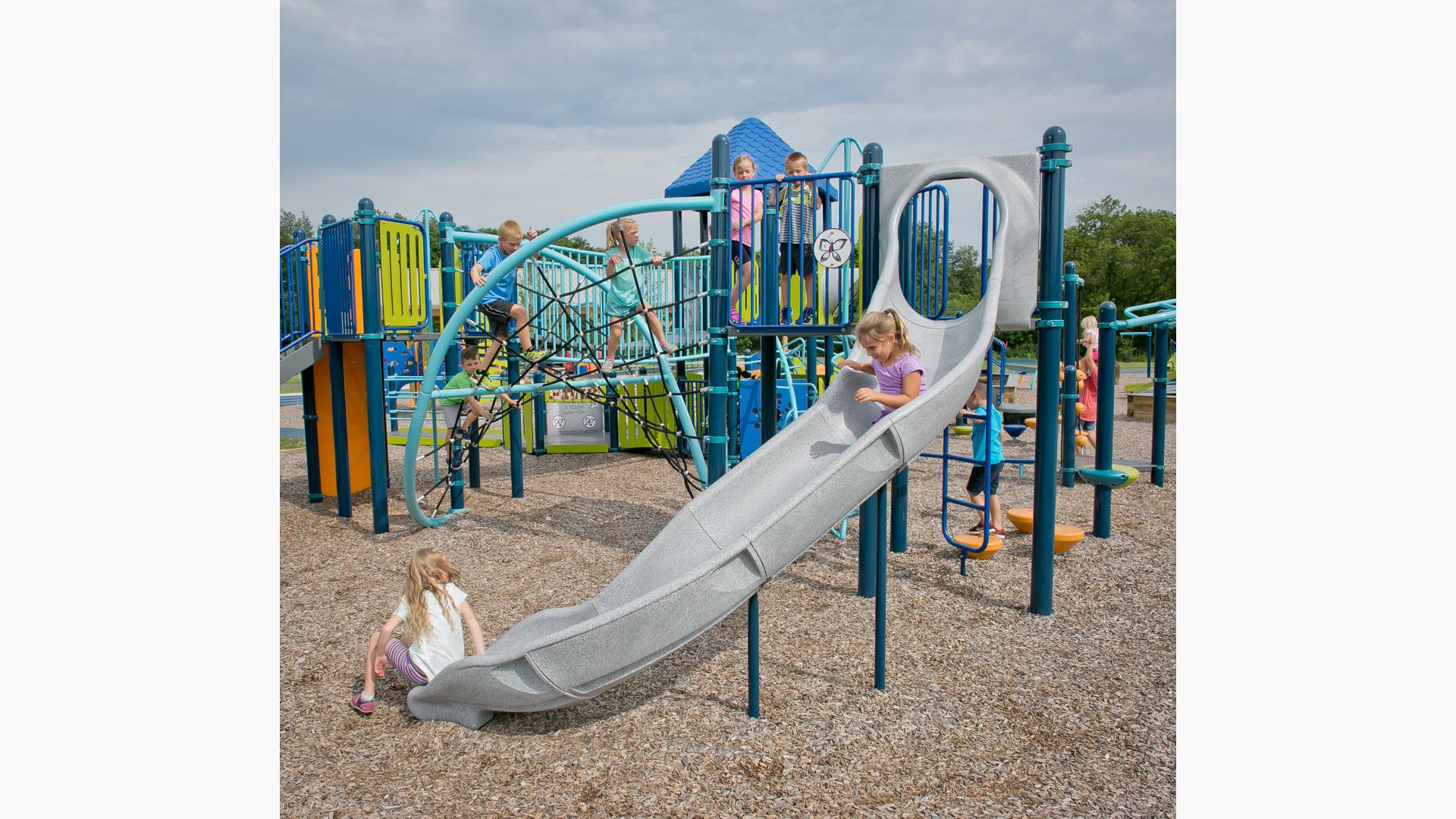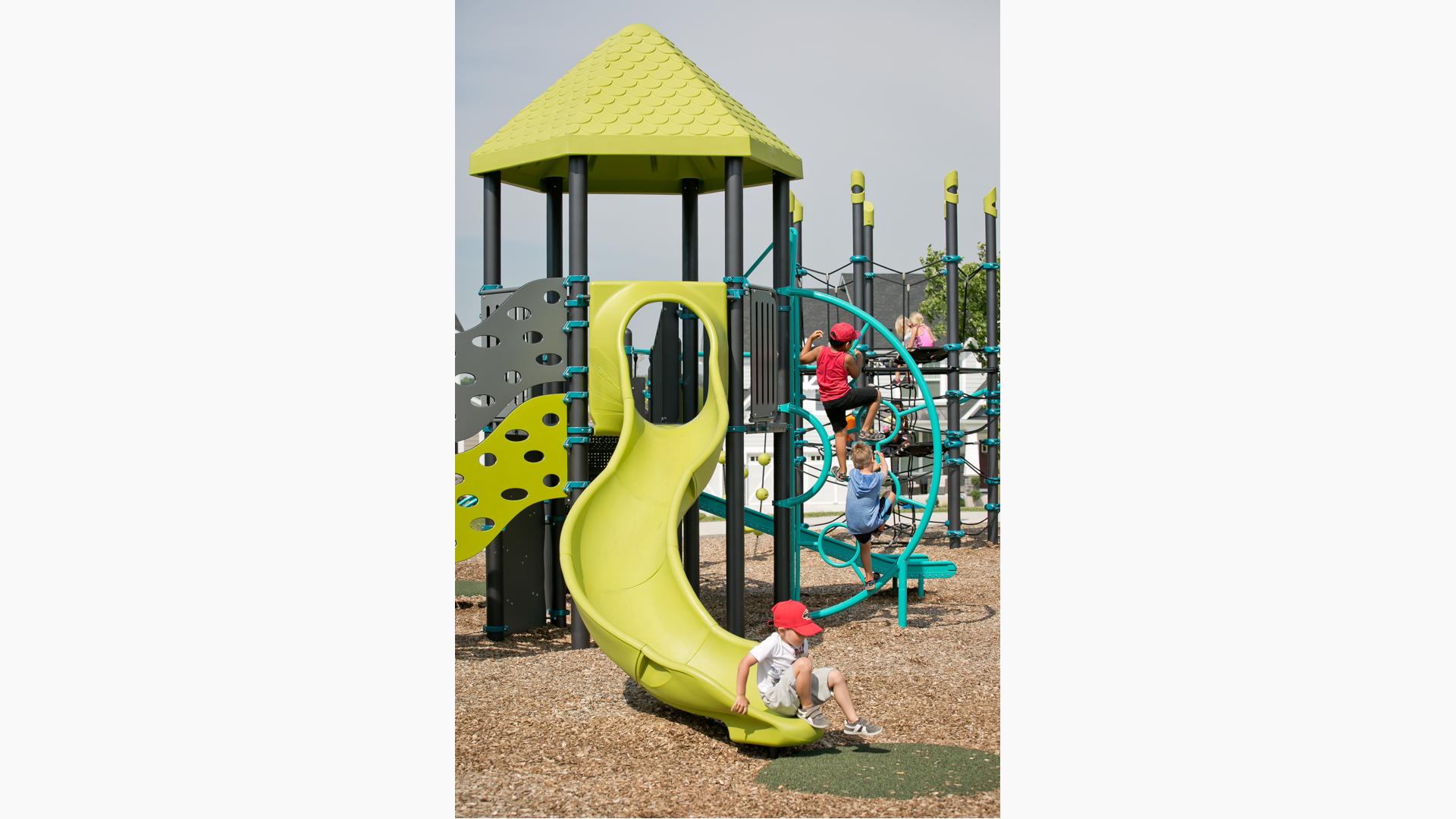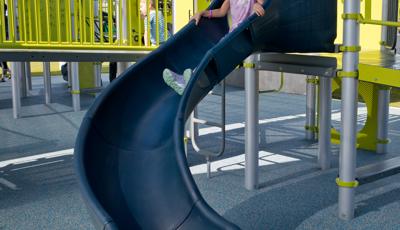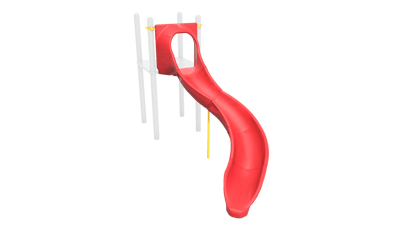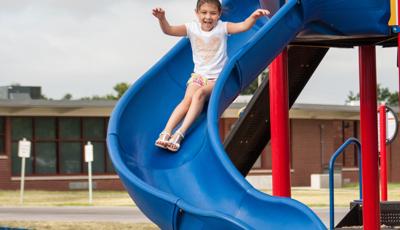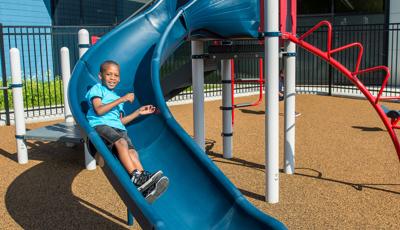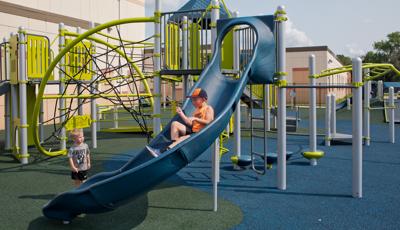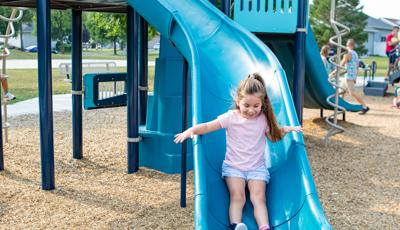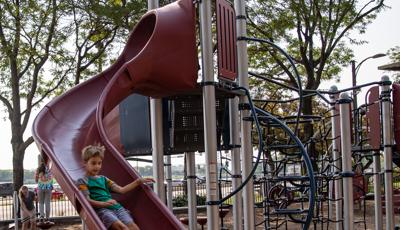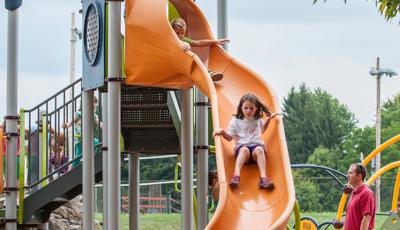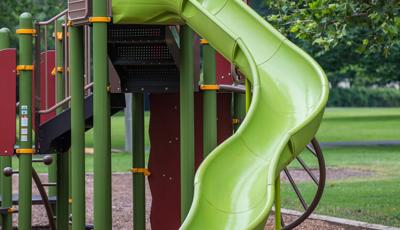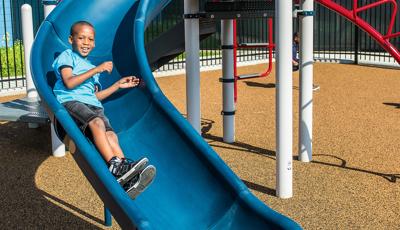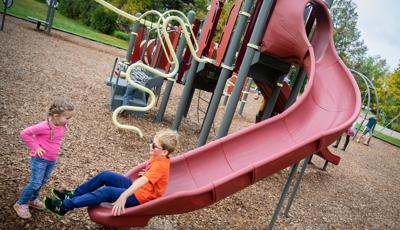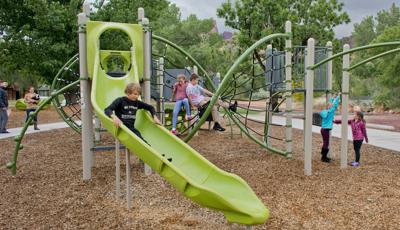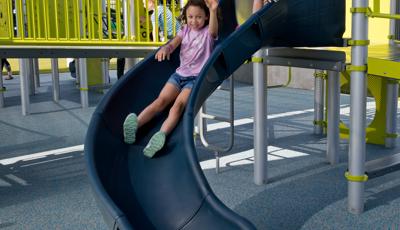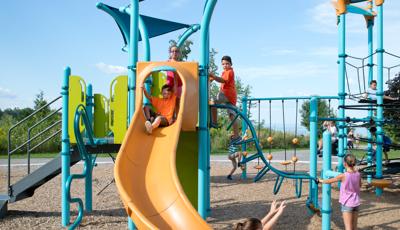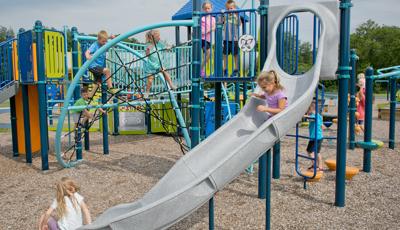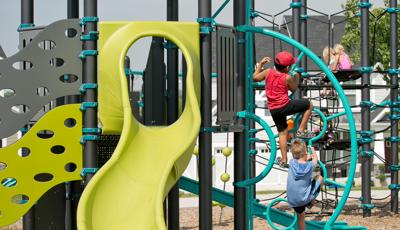 SlideWinder2®
Video features a PlayBooster playground SlideWinder2 slide.
[video: scene fades into a full view front view of a SlideWinder2 slide. Two girls run away from the slide as a young boy slides down. Scene switches to a full side view of the slide and the PlayBooster playground. A young girl slides to the bottom of the SlideWinder2 as other children play on the playground Clatter Bridge. The girls jump across the Clatter Bridge to the SlideWinder2. One girl sits at the top of the slide and rides down. The girl riding shouts to her friends.]
Girl: How bout we line up on the slide?
[video: scene switches to a close-up of the middle curved of the slide. A girl rushes down the slide. She screams as she rides past the camera. Scene switches to a front view of a boy as the camera follows a boy as he slides down the SlideWinder2. A woman speaks off camera.]
Woman off camera: Come down the slide. Sit down.
[video: the boy sits at the bottom of the slide looking at the camera as a girl races down and runs into him.]
Woman off camera: Lie down.
[video: scene switches as the camera follows an older girl as she rides down the SlideWinder2 slide. Scene switches as the camera chases a young girl on the playground decking. She laughs as she runs towards the SlideWinder2, she quickly pops down at the top of the slide giggling and looking back at the camera smiling. She screeches as the camera gets close and laughs. She pushes herself down the slide away from the camera.]
Girl: Wee!
[video: scene fades to black.]
Play Systems
Dimensions
Max Fall Height: Equals deck height
Design/CAD Files Featuring this Component
Price Range (USD)
$5K-$10K
*Prices vary. For international and exact pricing, contact your local playground consultant.
Contact Your Consultant
Overview
The PlayBooster® SlideWinder2® is a popular and versatile slide.
Features
Attaches to 32" to 96" deck heights for design flexibility

Double scoop integrated hood design

Easy-glide slide railings to protect kids' hands
ProShield® Finish
Polyethylene
Related Playground Components