Stainless Steel Wave Slide
Model #190858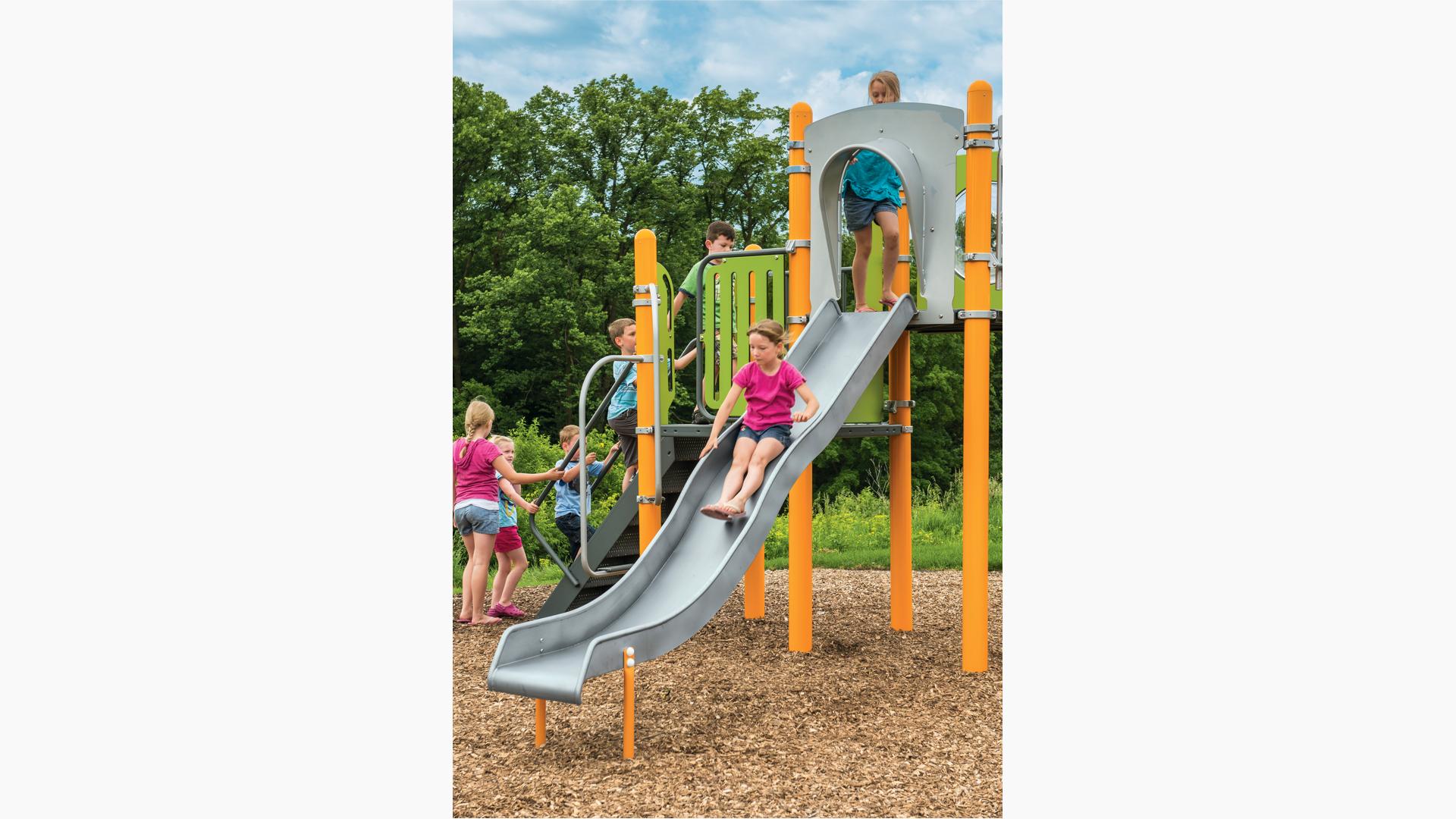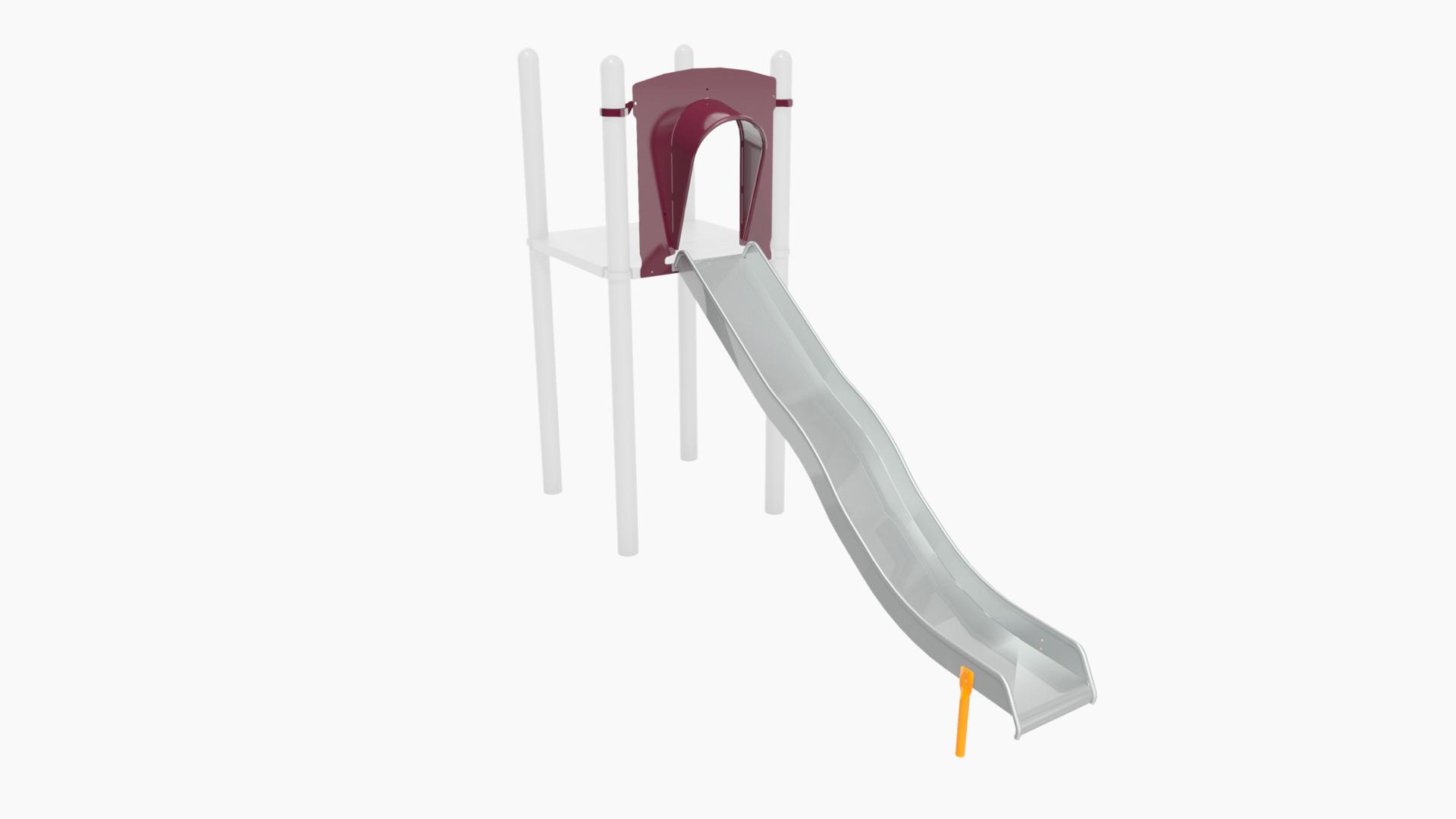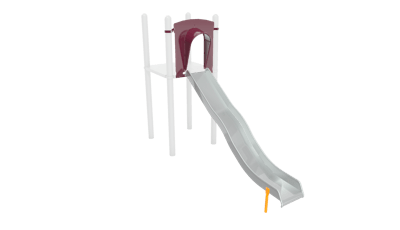 Stainless Steel Wave Slide
Video features a PlayBooster playground Stainless Steel Wave Slide
[video: scene fades into a PlayBooster two tired decking system with a Stainless Steel Wave Slide and a Stainless Steel Double Slide. Children climb up the playground steps up to the top of both slides. A young girl slides down the Stainless Steel Wave Slide. She runs back towards the playground stairs as two boys sit at the top of both stainless steel slides. The two boys slide down on the different slide. As the boy's jog to the playground stairs a girl slides down the Stainless Steel Wave Slide. Camera switches to a side view of the Stainless Steel Wave Slide as a young boy rides down. Another boy races down the slide after the first boy. Camera focuses on the top of both stainless steel slides. A girl sitting at the top of the slide ride down. A line of children take turns sliding down the Stainless Steel Wave Slide.]
Woman off camera: Swing down on the bar. There!
[video: camera pulls back for a full view of the two slides. One after another the children slide down the Stainless Steel Wave Slide. Scene switches to a view down the Stainless Steel Wave Slide from the playground decking. The camera switches to a side ground view of the bottom of the slide. The camera pans up the side of the waved slide as the scene fades to black.]
Play Systems
Dimensions
Max Fall Height: Equals deck height
Design/CAD Files Featuring this Component
Price Range (USD)
$5K-$10K
*Prices vary. For international and exact pricing, contact your local playground consultant.
Contact Your Consultant
Overview
The PlayBooster® Stainless Steel Wave Slide offers a thrilling, fast ride that kids love. The stainless steel bedway does not emit a static charge, so it is a good choice for kids with cochlear implants.
Features
Attaches to 64" and 72" deck heights
16-gauge stainless steel bedway with 6" sidewalls
Integrated SteelX® slide hood with sit-down handbar for safety
ProShield®-finished hood and slide supports

Direct bury or surface mount
ProShield® Finish
Related Playground Components