Firepole w/Recycled Wood-Grain Handholds
Model #169317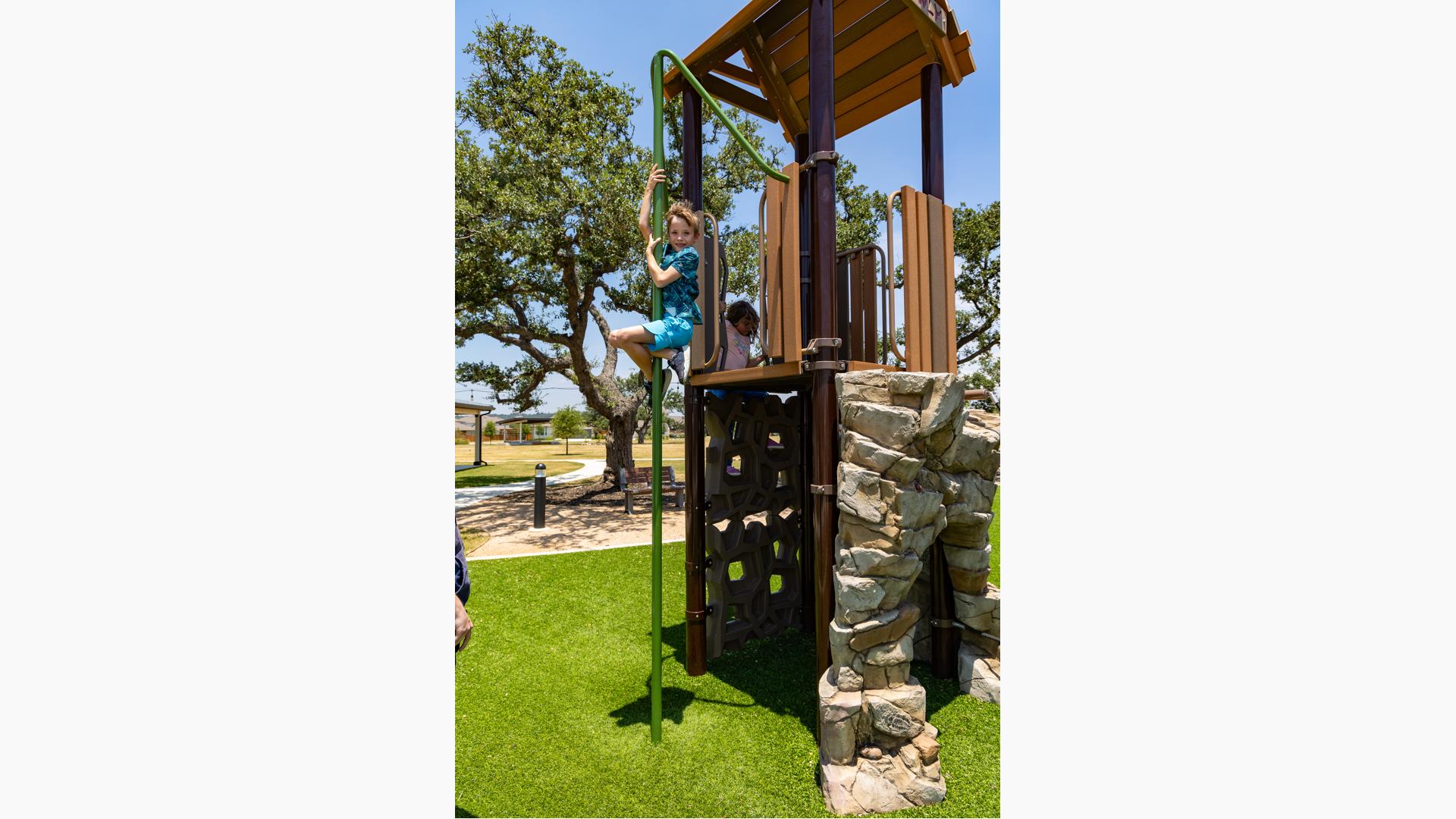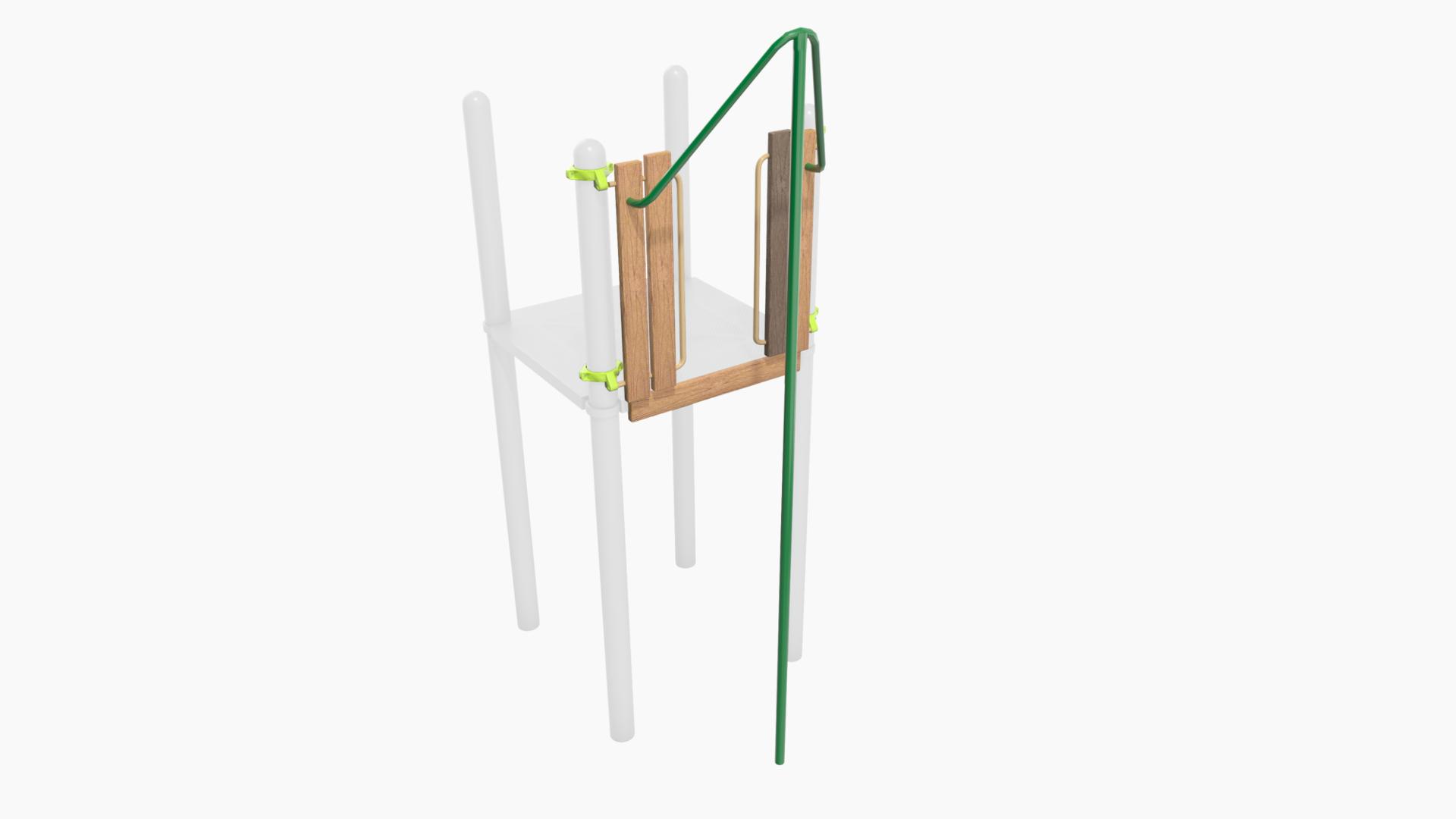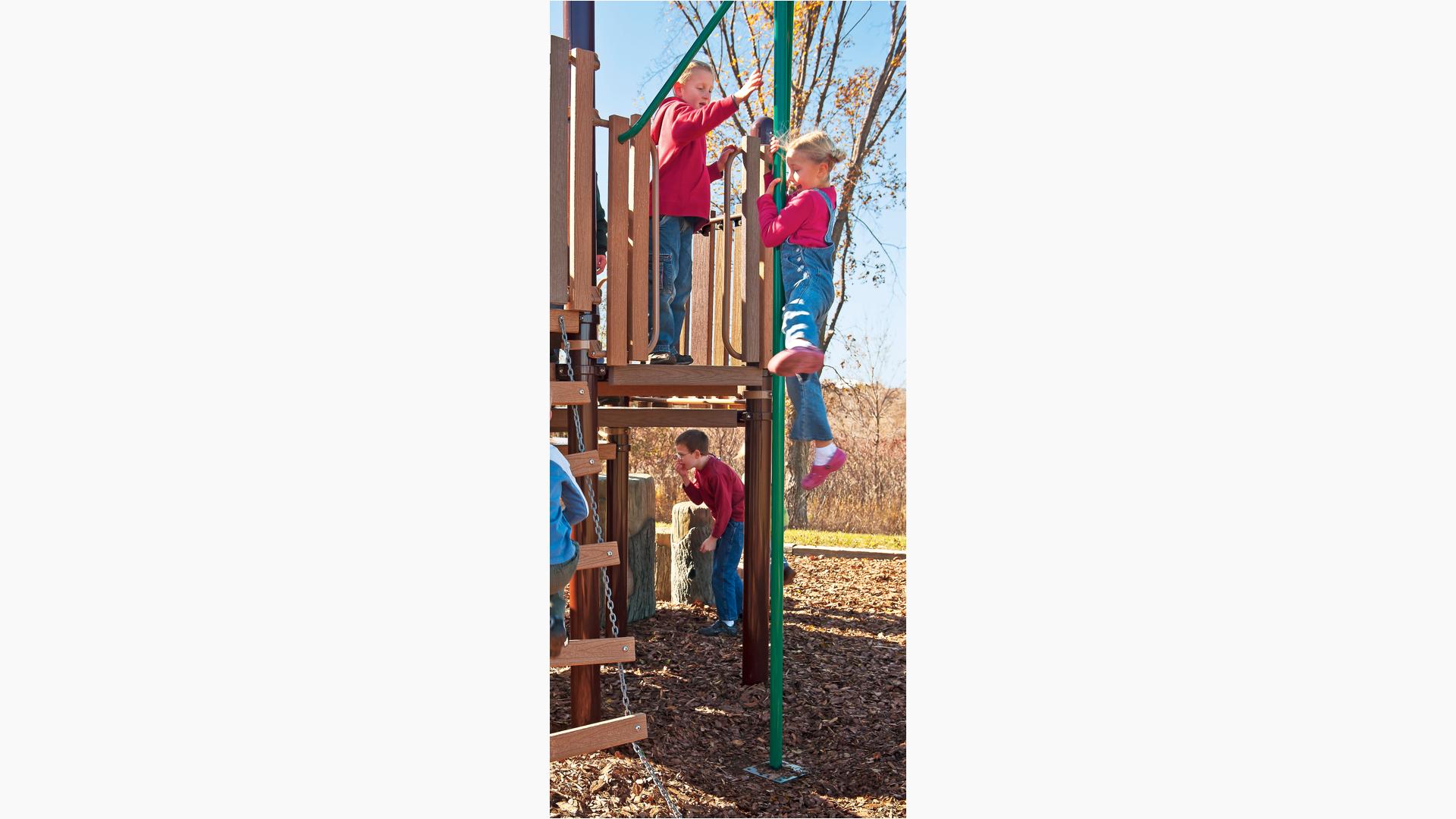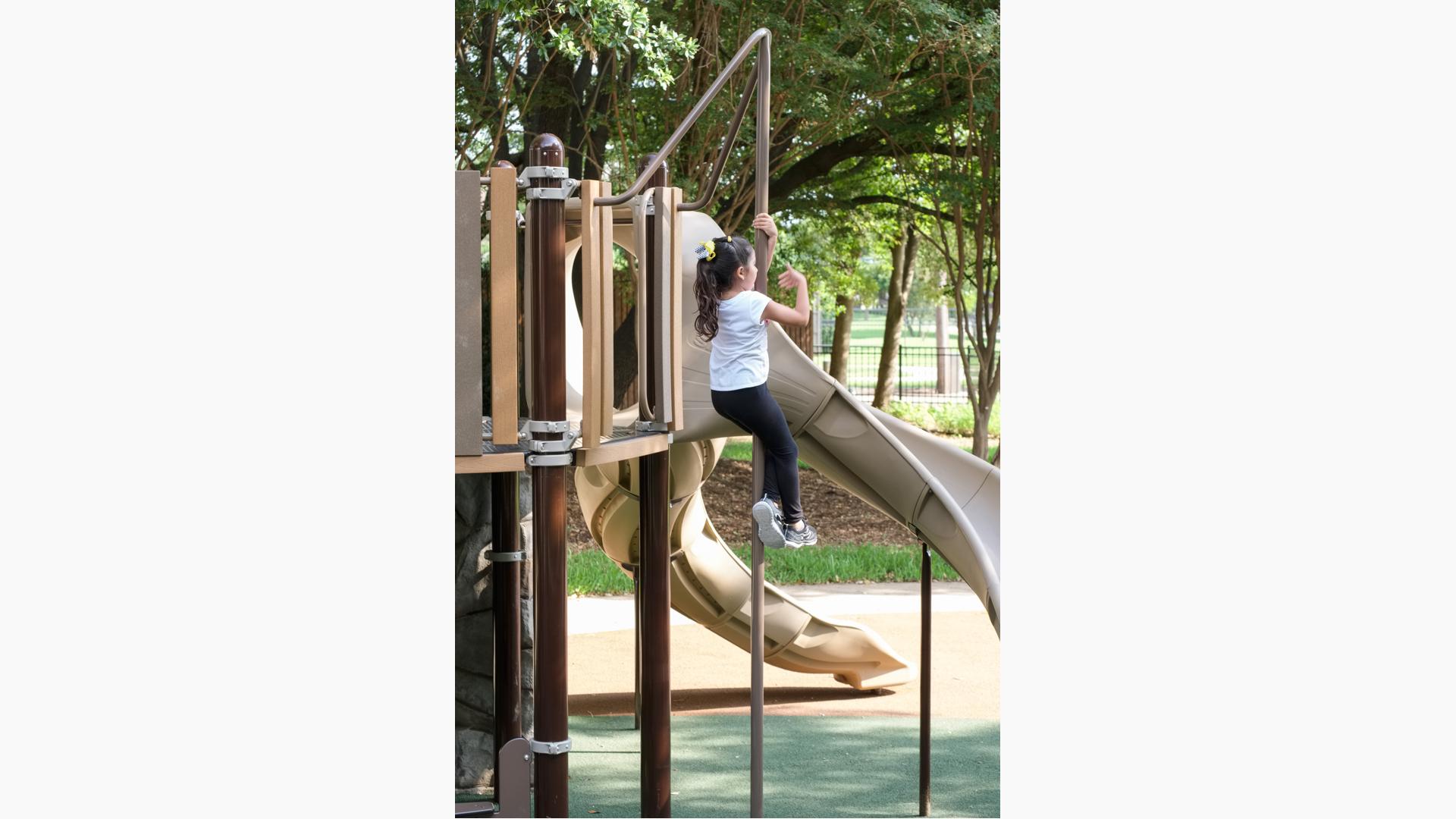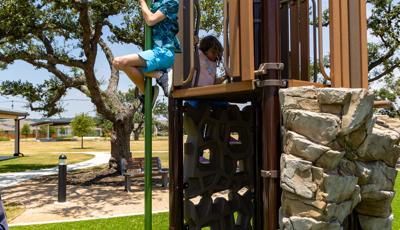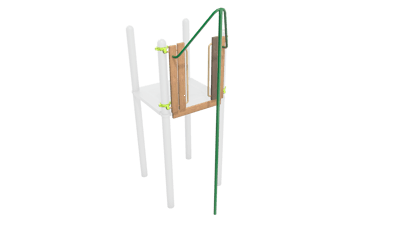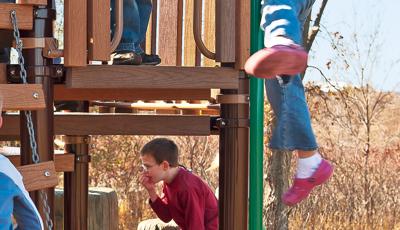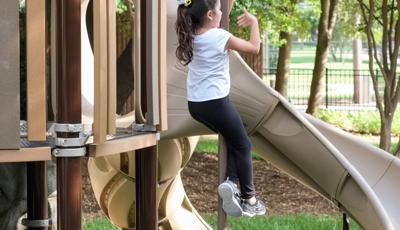 Firepole
Video features the PlayBooster playground Firepole.
[video: scene fades into a panning view down a PlayBooster Firepole playground activity. Scene fades to a view up to three boys standing at the playground decking near the Firepole. One boy leans out and grabs the Firepole. He pulls his feet from the playground deck and raps them around the Firepole. He quickly slides down the pool. The camera pulls back for a full view of the pole as the boy slides down to the ground.]
Woman off camera: Wooh!
[video: scene switches to a view up at a boy as he holds onto the "V" shaped support bar of the Firepole. He smiles while he hangs his hands from the Firepole.]
Woman off camera: Oh, what a big guy.
[video: scene switches as the camera zooms out from a girl as she grabs onto the Firepole and rides down to the ground. Scene fades to a ground view up to a boy as he grabs onto the Firepole. He lifts his legs and raps them around the pole, he pauses and holds onto the pole suspending himself above the camera.]
Woman off camera: Okay Guy.
Man off camera: Already?
[video: the boy slides down the pole as a second boy steps up to the Firepole on the playground decking.]
Woman off camera: Down you go.
[video: camera switches to a top down view of the Firepole from the playground decking. A young girl bends her head backwards and looks into the camera lens. She reaches her hand out to the Firepole to balance herself. She turns away from the camera and firmly grabs onto the Firepole with both hands. Her legs slide off the playground decking, and she holds herself at the top of the Firepole. Again, bending her head backward to look back up to the camera she sticks her tongue out as she strains to keep herself suspended above the ground. She loosens her grip and slides down the Firepole. As she lands on the ground and walks away the scene fades to black.]
Play Styles
Play Systems
Dimensions
Max Fall Height: Equals deck height
Design/CAD Files Featuring this Component
Price Range (USD)
$0K-$5K
*Prices vary. For international and exact pricing, contact your local playground consultant.
Contact Your Consultant
Overview
Calling all firefighters! The PlayBooster® Firepole encourages kids of all ages to use their imagination on the playground.
Features
Attaches to 32" to 72" deck heights
Available with two types of handholds
Build upper- and lower-body strength
Climb up, slide down
ProShield® Finish
Related Playground Components