TwirlWind™ Turning Bar
Model #160210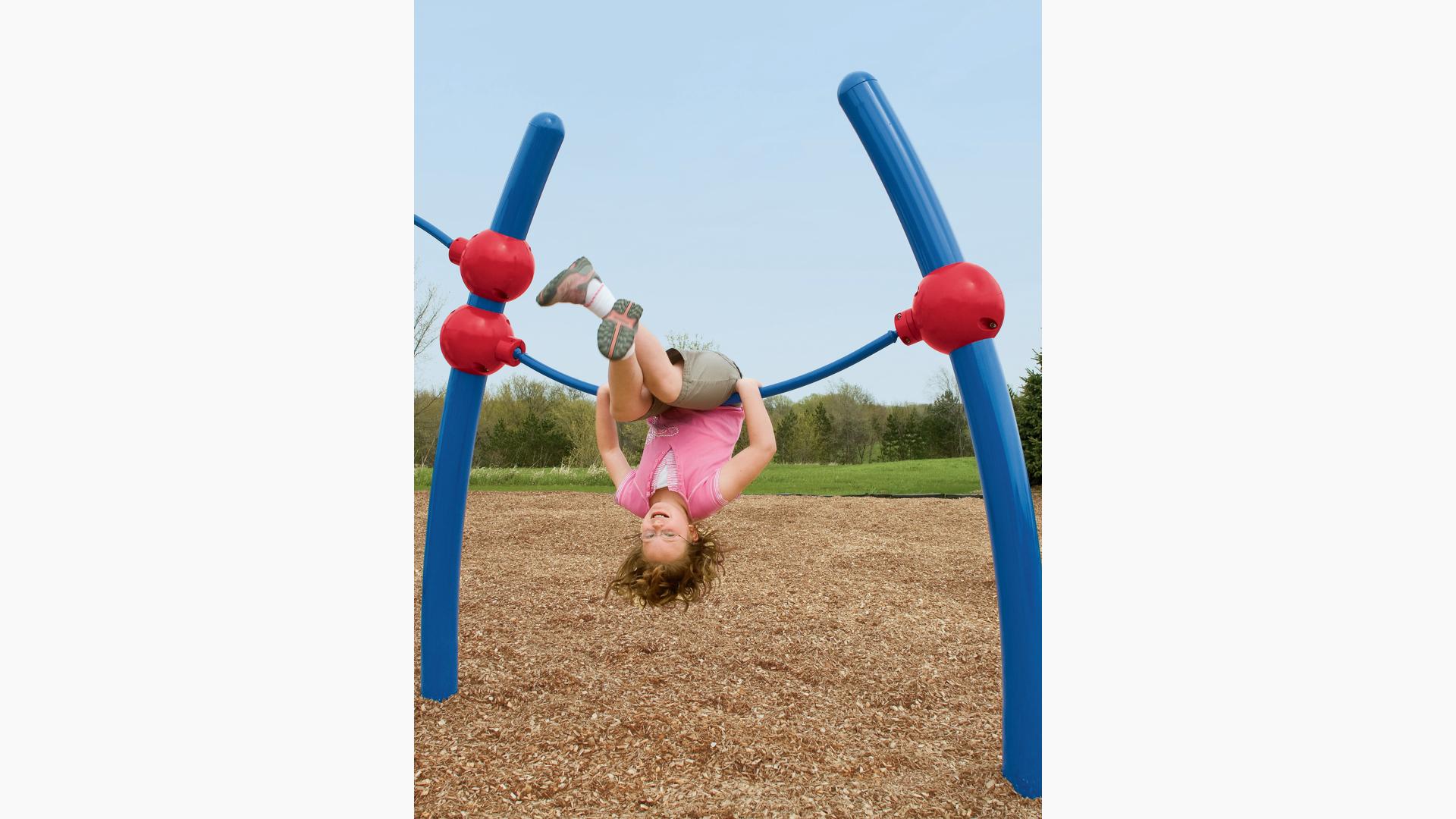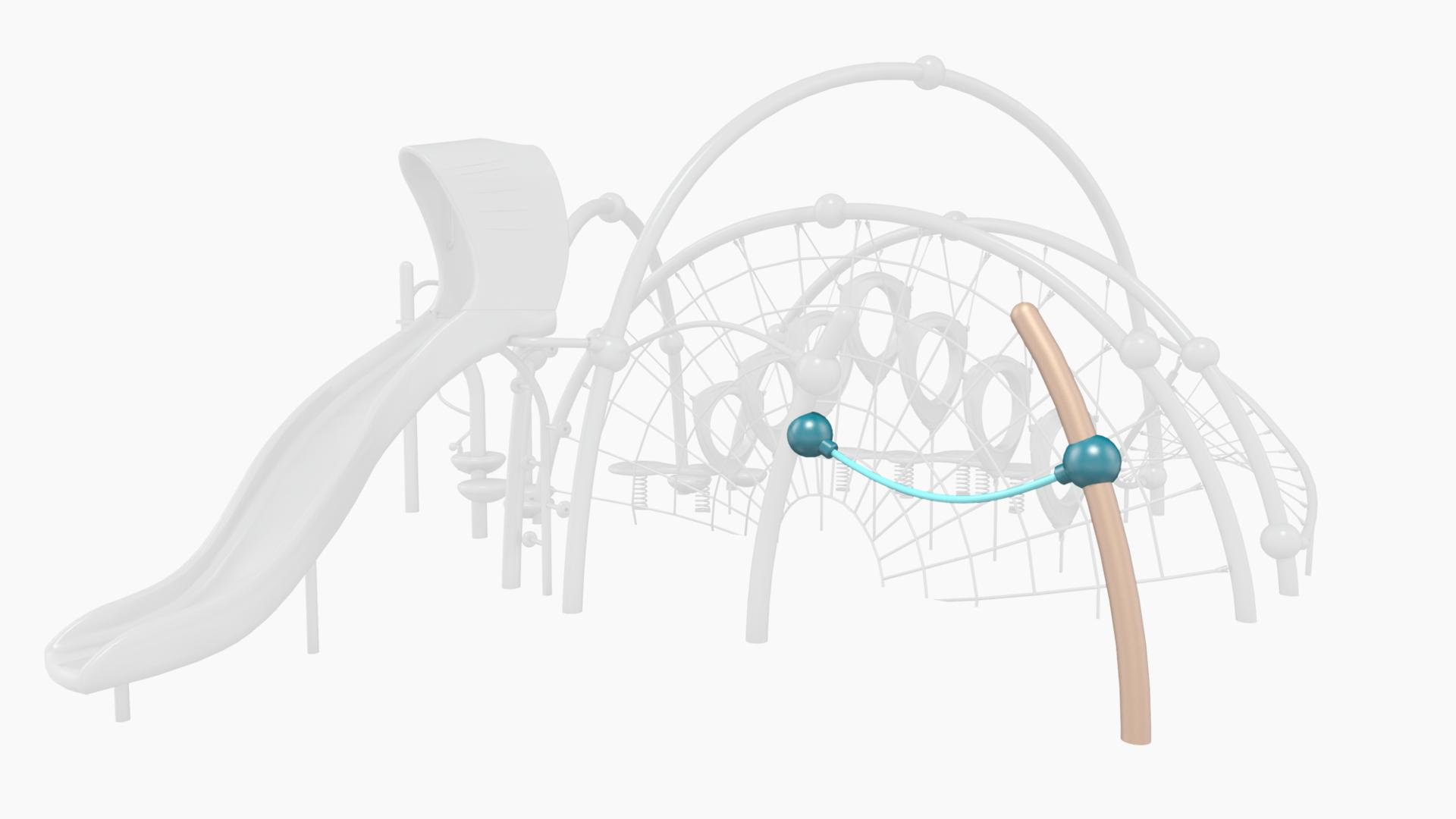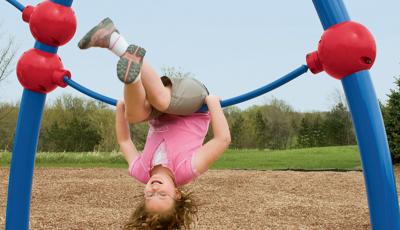 TwirlWind™ Turning Bar
This video features children playing on the Evos TwirlWind Turning Bar.
[video: a young girl wearing glasses walks up to the TwirlWind Turning Bar. She jumps up and lifts her body onto the bar. She swings forward stopping herself from flipping over the bar with her hips. Camera close up of girl hanging upside down from her legs off of the bar. She turns and smiles at the camera. Camera pulls back to a full view of the TwirlWind Turning Bar. Young girl with glasses jumps back up onto bar and keeps her arms straight holding herself vertically. A young boy stands by and watches.]
[video: camera zooms onto young boy's face as he stands by TwirlWind Turning Bar. He ducks under the bar to stand on the other side. Young boy hangs upside down from his hips on the bar. Young girl speaks off camera.]
Young girl: My brothers doing it.
[video: camera pulls back to full view of young boy hanging from his hips upside down on TwirlWind Turning Bar. He flips his backwards and flips around the bar landing his feet on the ground. A young girl now hangs from her hips on the bar as she lets her arms hang down to the ground.] Young girl: Whee!
[video: camera pulls back to full view of young girl hanging from her hips upside down with her arms stretched to the ground. She flips her legs backwards to fully flip over the bar. Fade to black.]
Play Systems
Dimensions
Max Fall Height: 49" (1,24 m)
Design/CAD Files Featuring this Component
Price Range (USD)
$0K-$5K
*Prices vary. For international and exact pricing, contact your local playground consultant.
Contact Your Consultant
Overview
You'll find the Evos® TwirlWind™ Turning Bar to be a really fun way to add on to the Power Lifter™ Chinning Bar. It attaches to your Evos arches! Enhances fitness on your Evos play structure. Kids will flip!
Features
Upper-body strength
Your choice of colors
ProShield® Finish
Related Playground Components