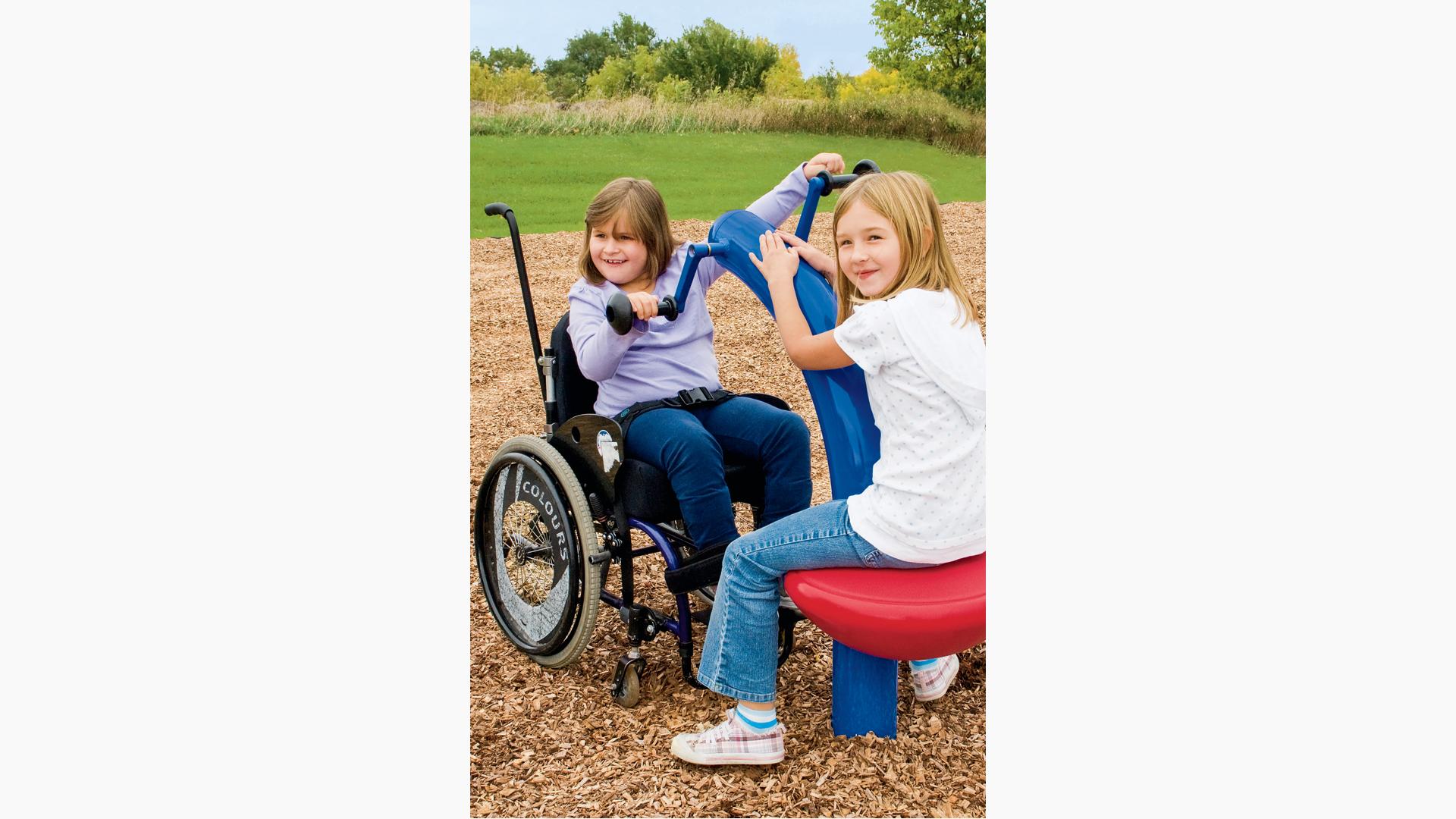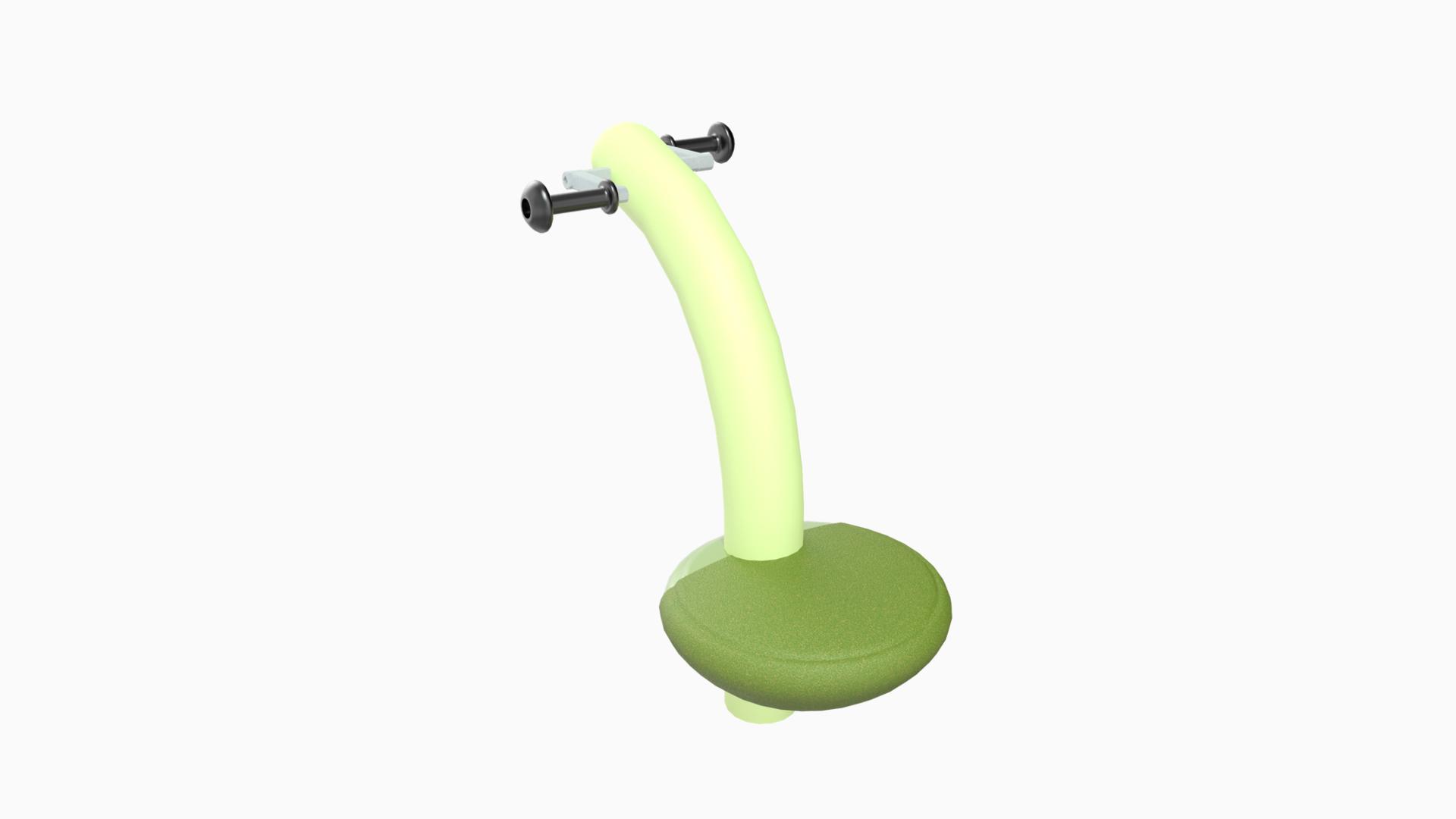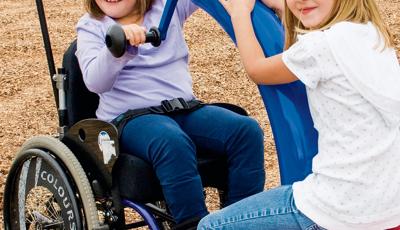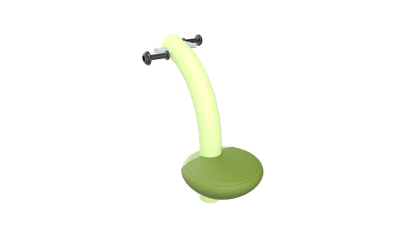 Cycler
This video features children playing with the Evos hand cycler.
[video: Young boy sits on seat as he hand peddles the hand cycler towards the camera. Camera switch to boy sitting on cycler and rapidly spinning handles in a forward motion. Camera switch side view of young girl sitting on hand cycler watching as young girl in wheelchair rotates handles slowly from the other side. Young girl in wheel chair looks off camera and speaks.]
Young girl in wheelchair: I could to Dad.
[video: camera close up of young girl in wheelchair as she continues to rotate hand cycler handles.] Young girl in wheelchair: I like Kye now. [video: camera pans down young girl's wheelchair to show the convenient access and space people with wheelchairs have to the hand cycler. Camera shoots up from the ground as young girl continues to sit and smile on hand cycler seat while young girl in wheelchair continues to rotate handles. Camera close up of young girl in wheelchair as she smiles big and spins cycle handles towards her quickly.]
Play Styles
Play Systems
Dimensions
Max Fall Height: Equals highest pod height
Design/CAD Files Featuring this Component
Price Range (USD)
$0K-$5K
*Prices vary. For international and exact pricing, contact your local playground consultant.
Contact Your Consultant
Overview
The Evos® Cycler is a sleek outdoor play event that helps kids build upper-body strength. The unique design is wheelchair accessible, so kids of all abilities can join the fun.
Features
Build upper-body strength
For kids of all ages and abilities
Handgrips and pedals constructed of high-density polyethylene for a safe grasp
ProShield® Finish
Polyethylene
Sensory
Proprioception
Vestibular
Motor Skills
Eye-Hand Coordination
Flexibility
Upper Body Strength
Social/Emotional Skills
Cooperation
Imaginative Play
Social Skill Development
Learn about Developmental Benefits
Related Playground Components