Gyro Twister® Spinner
Model #202823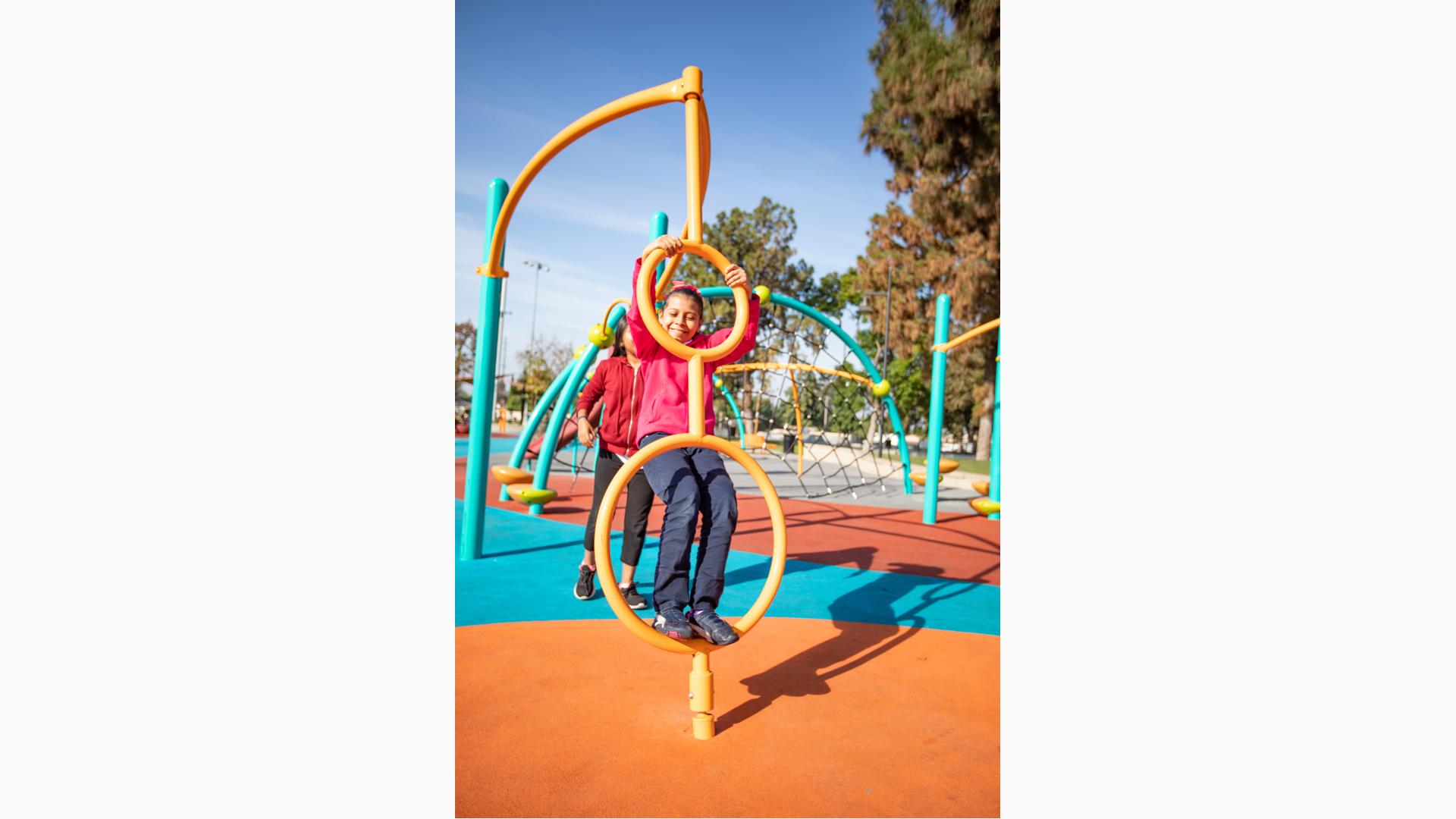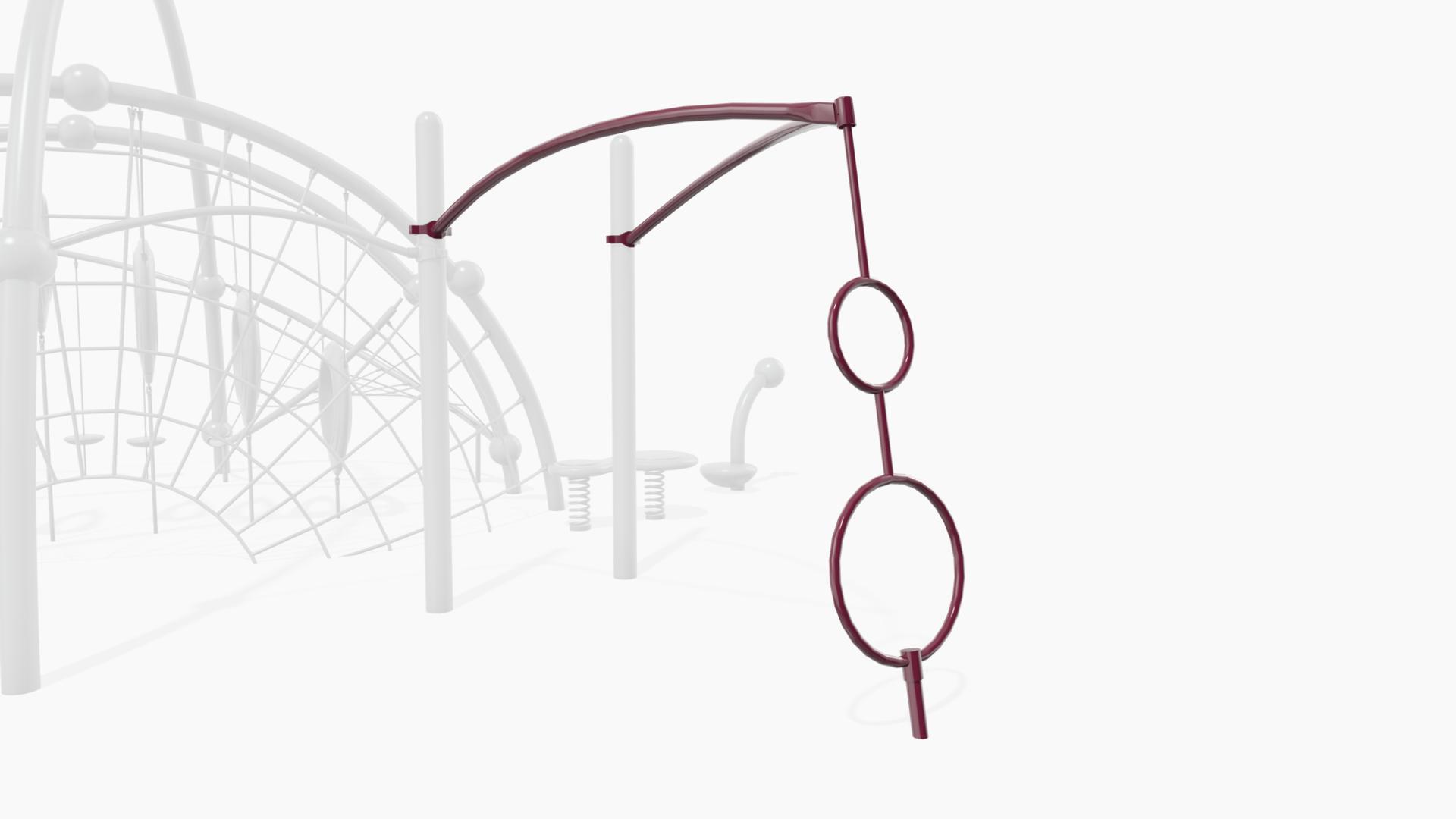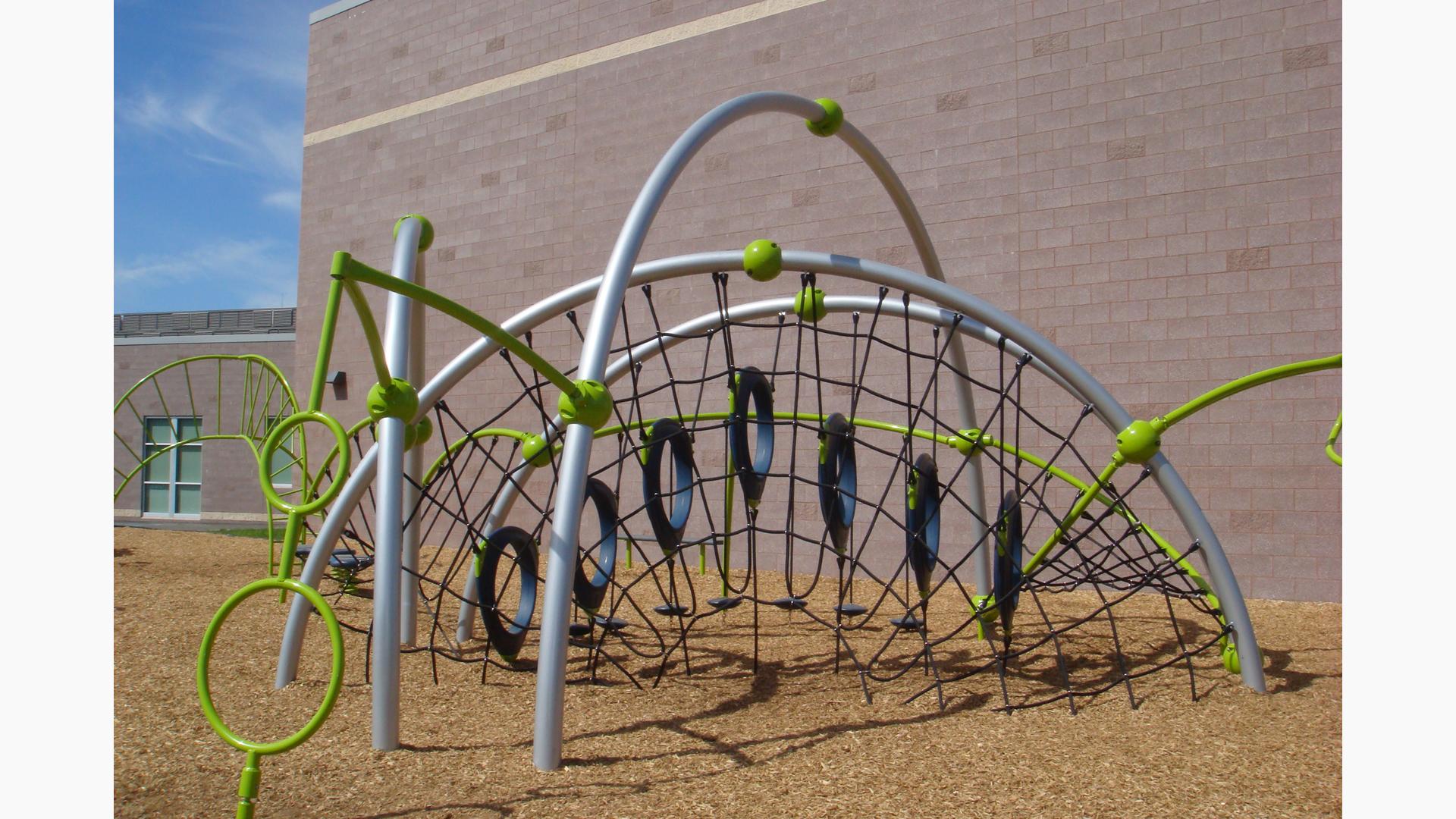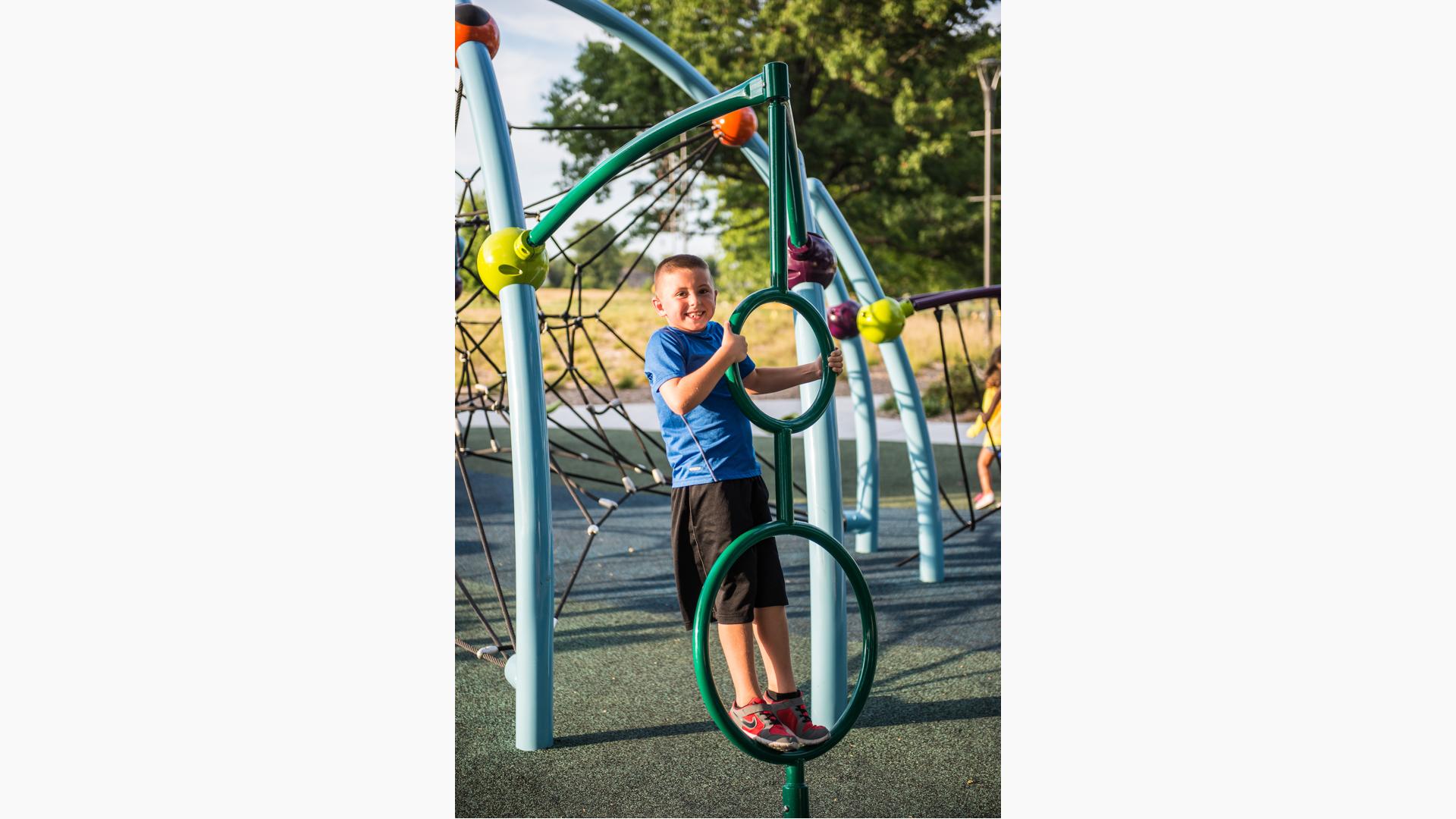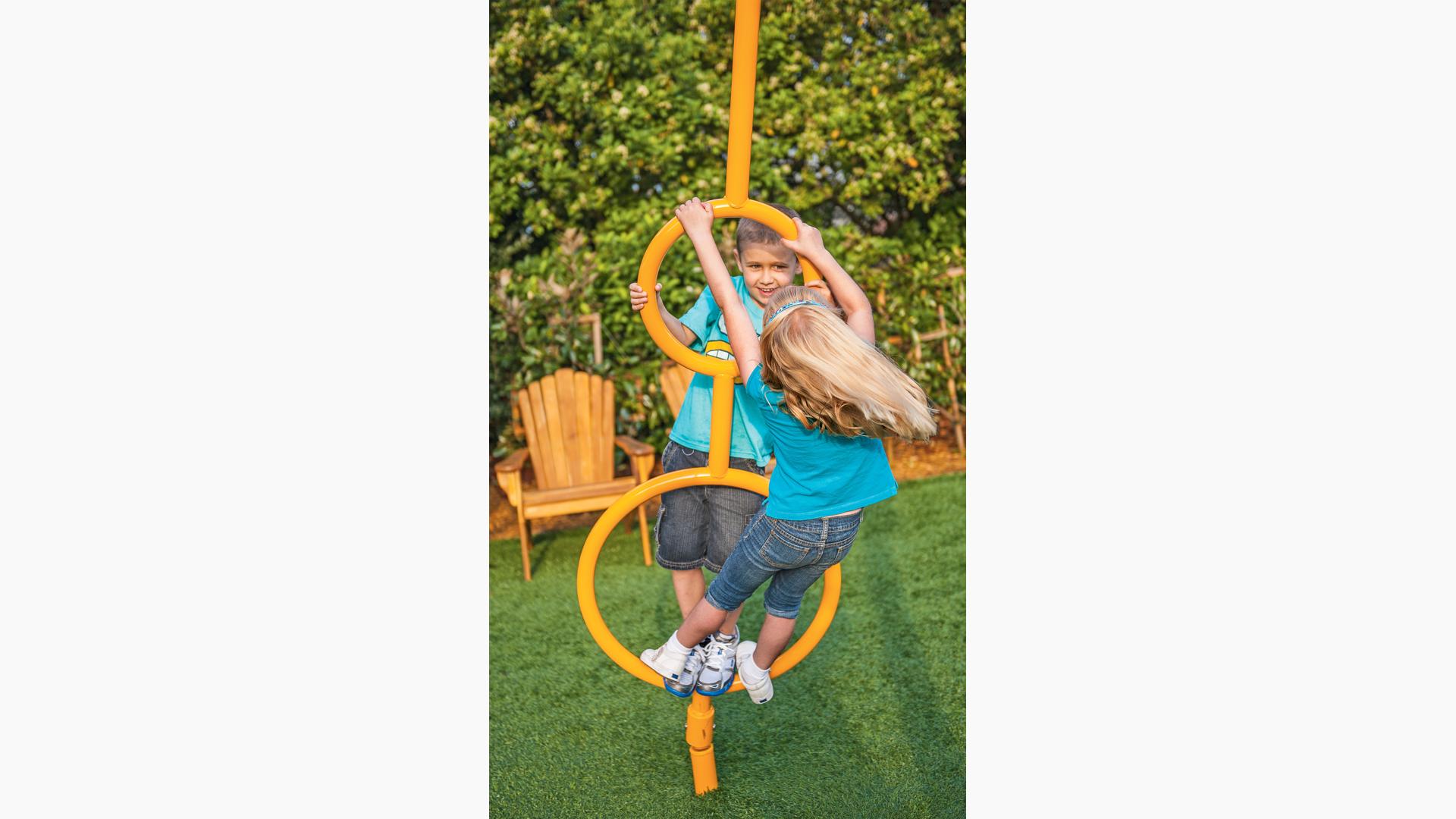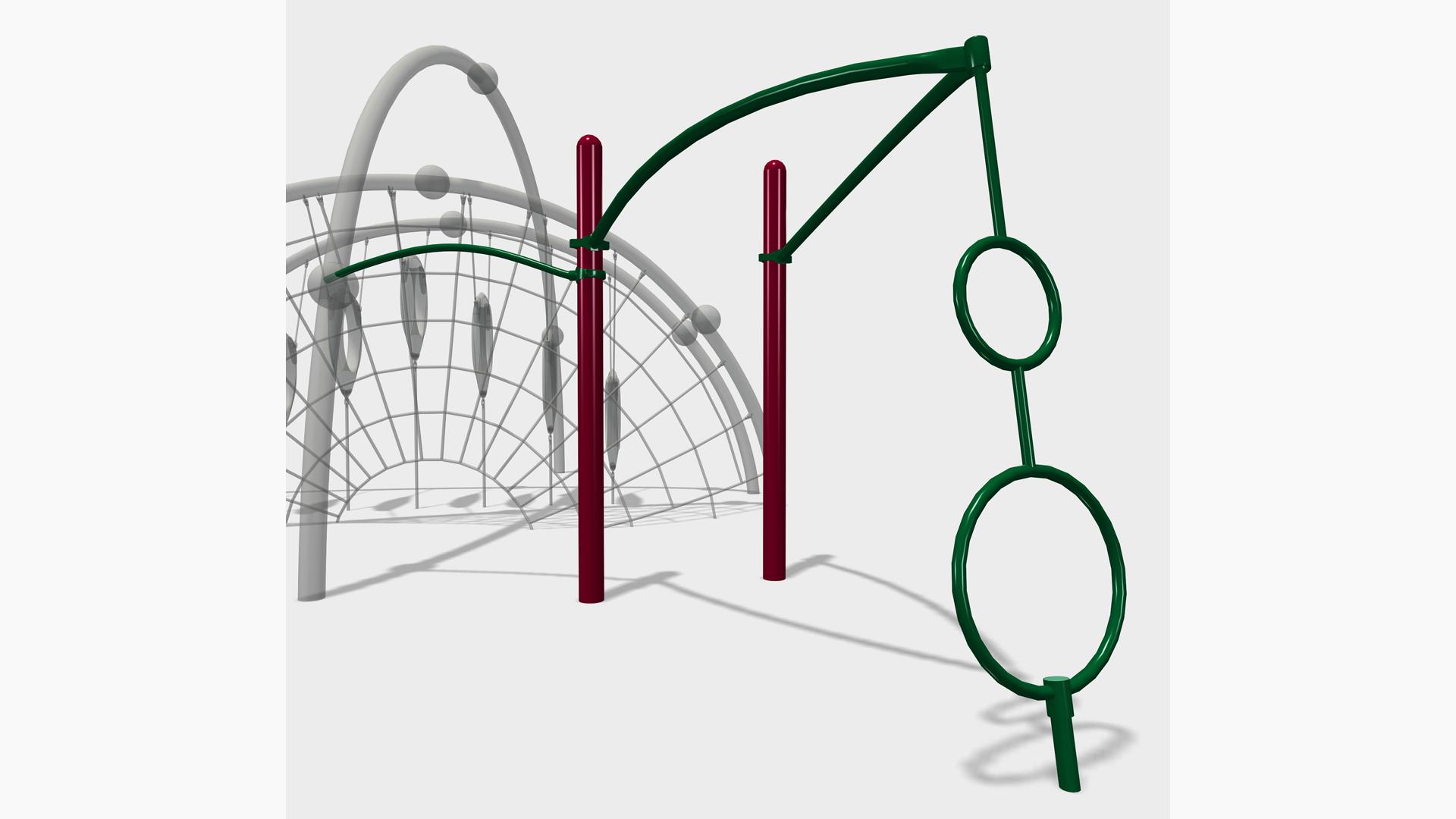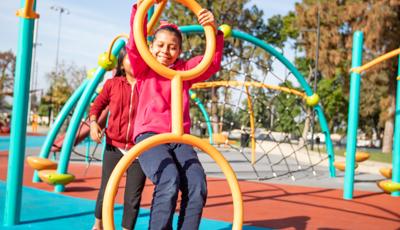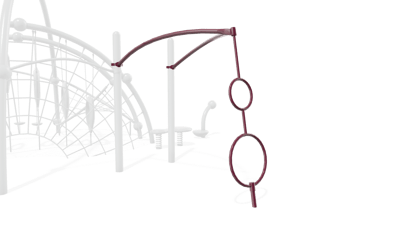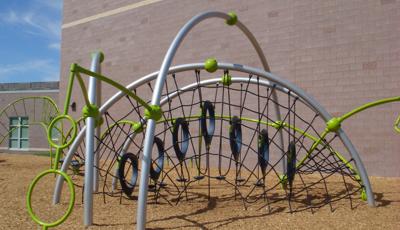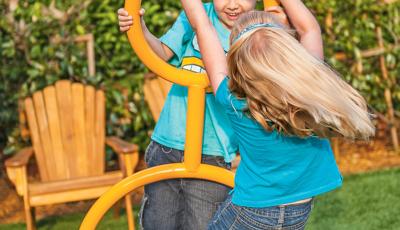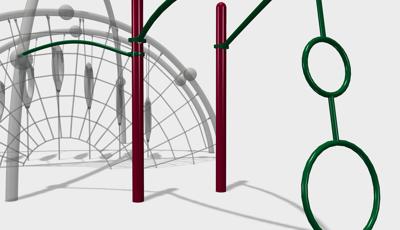 Gyro Twister® Spinner
This video features children playing on the Evos Gyro Twister vertical spinner.
[video: Young boy stands on gyro twister vertical spinner and it rotates. A group of kids stand and watch off to the side waiting their turn. One young boy attempts to jump up and grab a support bar but can't get a proper grip. He drops to the ground and giggles.]
[video: camera close up of young boy in orange shirt as he rotates twice on the gyro twister. Camera switch, two young girls spinning in slow motion on gyro twister together.] Girls voice over: indistinct yelling
[video: young boy in blue shirt spins himself on the gyro twister with his arms fully extended away from the spinner. Young boy behind him continues to jump to grab playground ball connector of main support beam. Camera switches to young boy with blue shirt as he spins above camera counter clockwise on gyro twister.]
[video: camera full view of spinner. Young boy in navy blue shirt spins himself quickly on gyro twister as a group of kids stand and watch off to the side. Young boy continues to jump and attempt to grab support bar but cannot jump high enough, he grunts when landing from his jump.]
Play Systems
Dimensions
Max Fall Height: 50" (1,27 m)
Design/CAD Files Featuring this Component
Price Range (USD)
$0K-$5K
*Prices vary. For international and exact pricing, contact your local playground consultant.
Contact Your Consultant
Overview
The Gyro Twister® Spinner for Evos® teaches kids to use their body weight to spring around and around while learning about centrifugal force.
Features
Durable steel construction
Meets current ASTM and EN standards and new CSA standard Z614-14 requiring 6' minimum use zone
Play functionally link to an Evos play structure or connect with the Power Lifter™ Chinning Bar (#202821)

E-Pod® Step (#156454) required when play functionally linked to the Evos play structure

Also available for the PlayBooster® playsystem or as a Freestanding Play event

Direct bury
ProShield® Finish
Sensory
Proprioception
Vestibular+
Motor Skills
Balance
Core Body Strength
Flexibility
Upper Body Strength
Social/Emotional Skills
Cooperation
Imaginative Play
Social Skill Development
Learn about Developmental Benefits
Related Playground Components