Basswood Park
Maple Grove, MN USA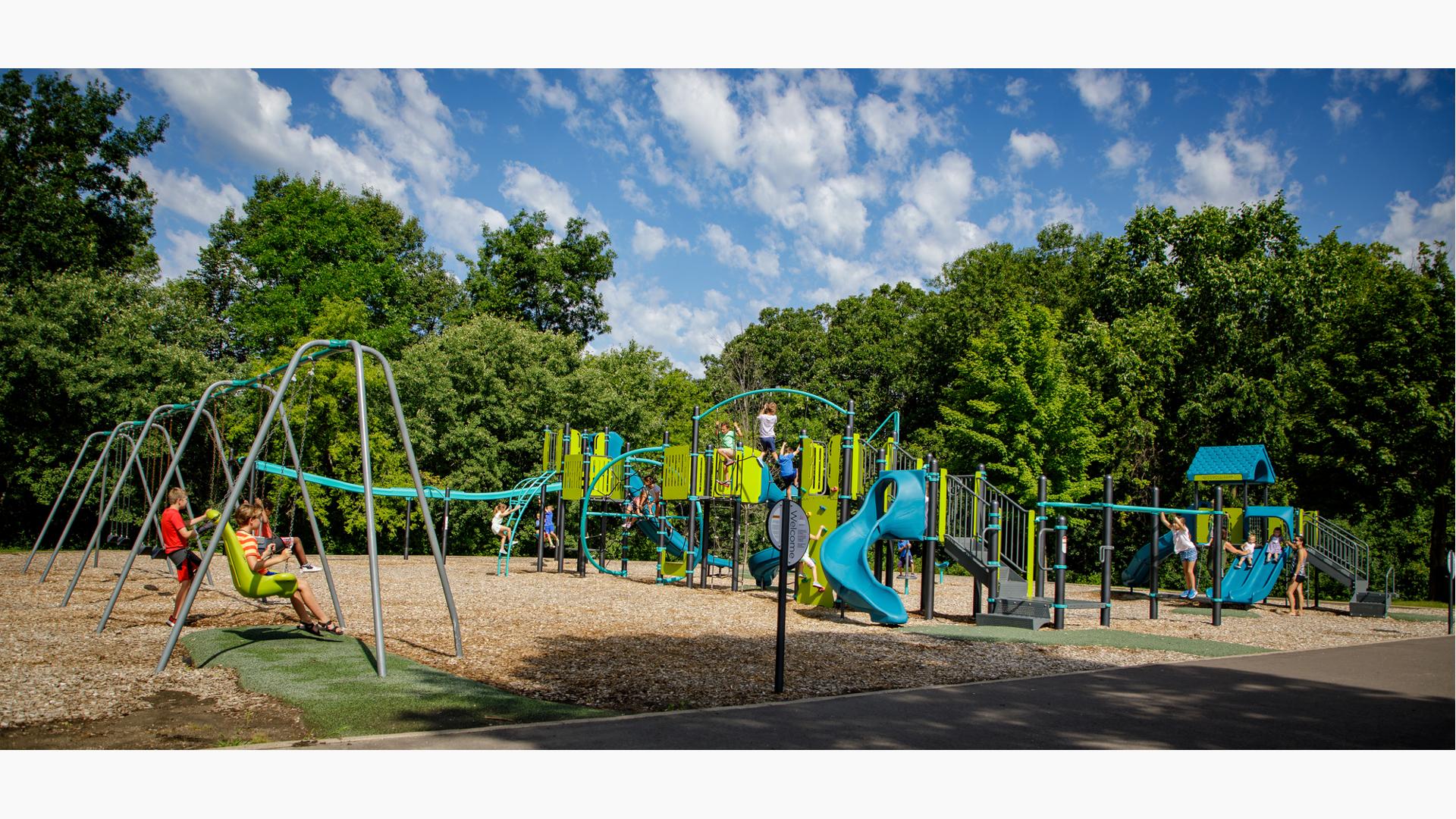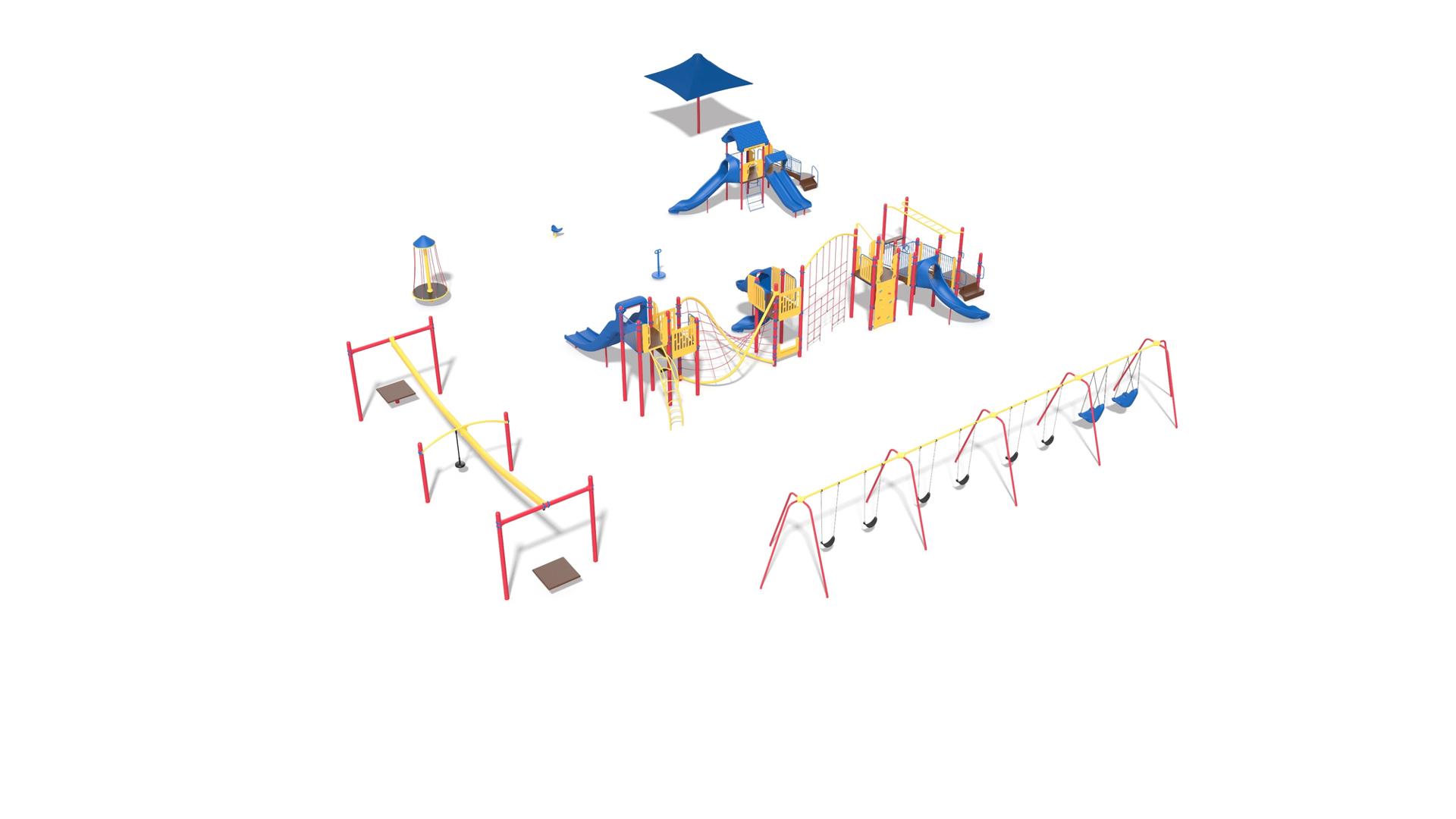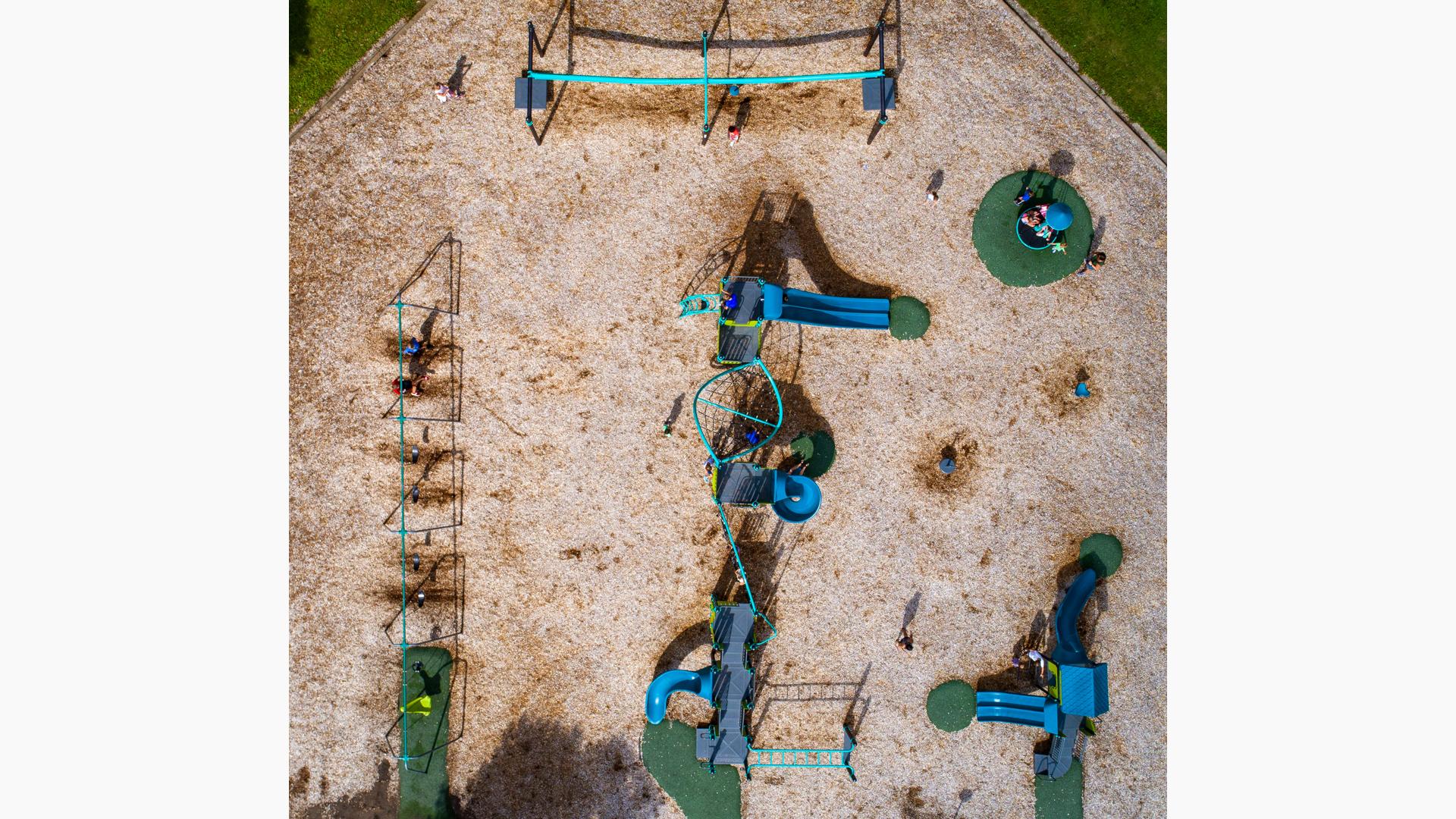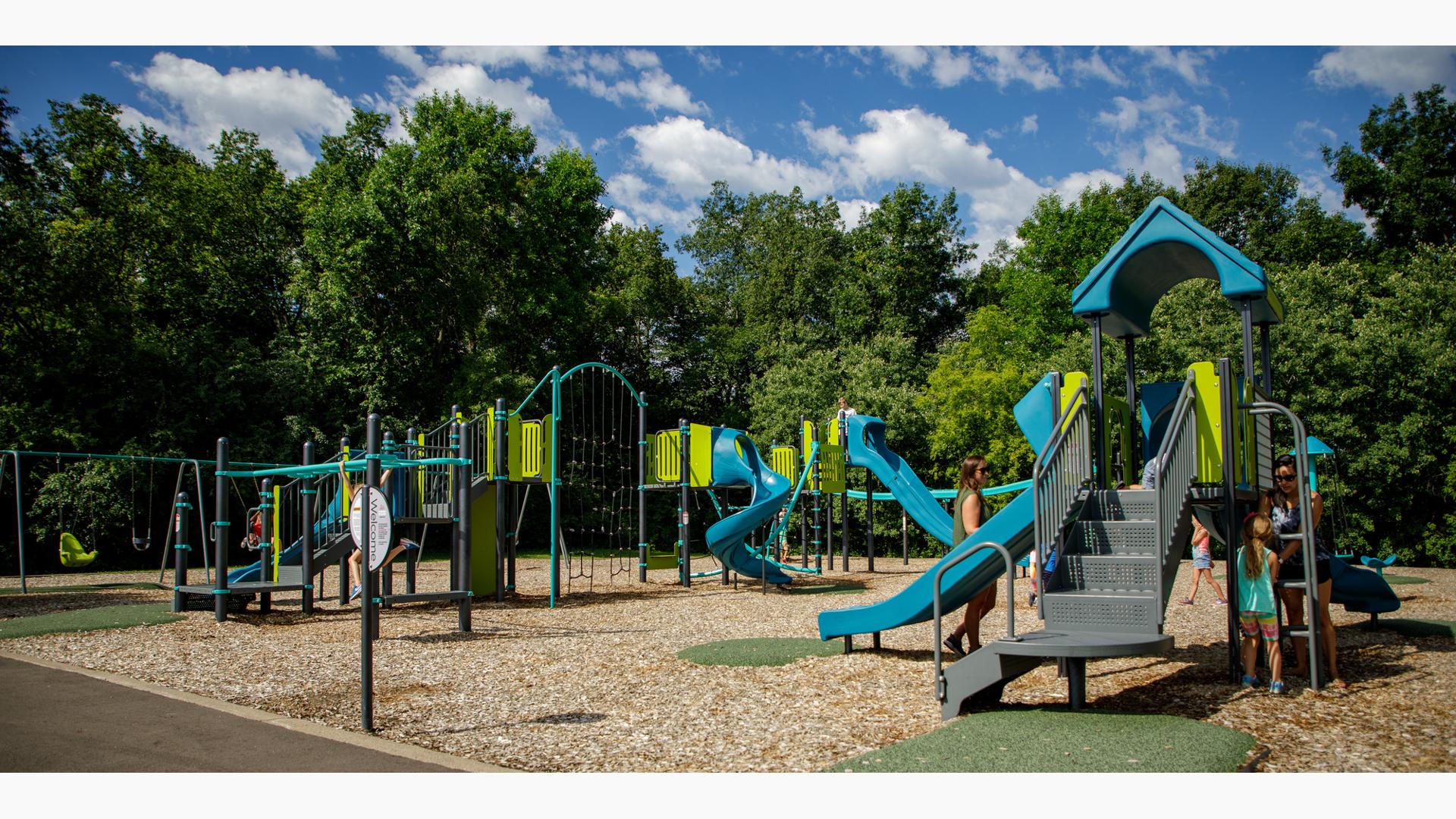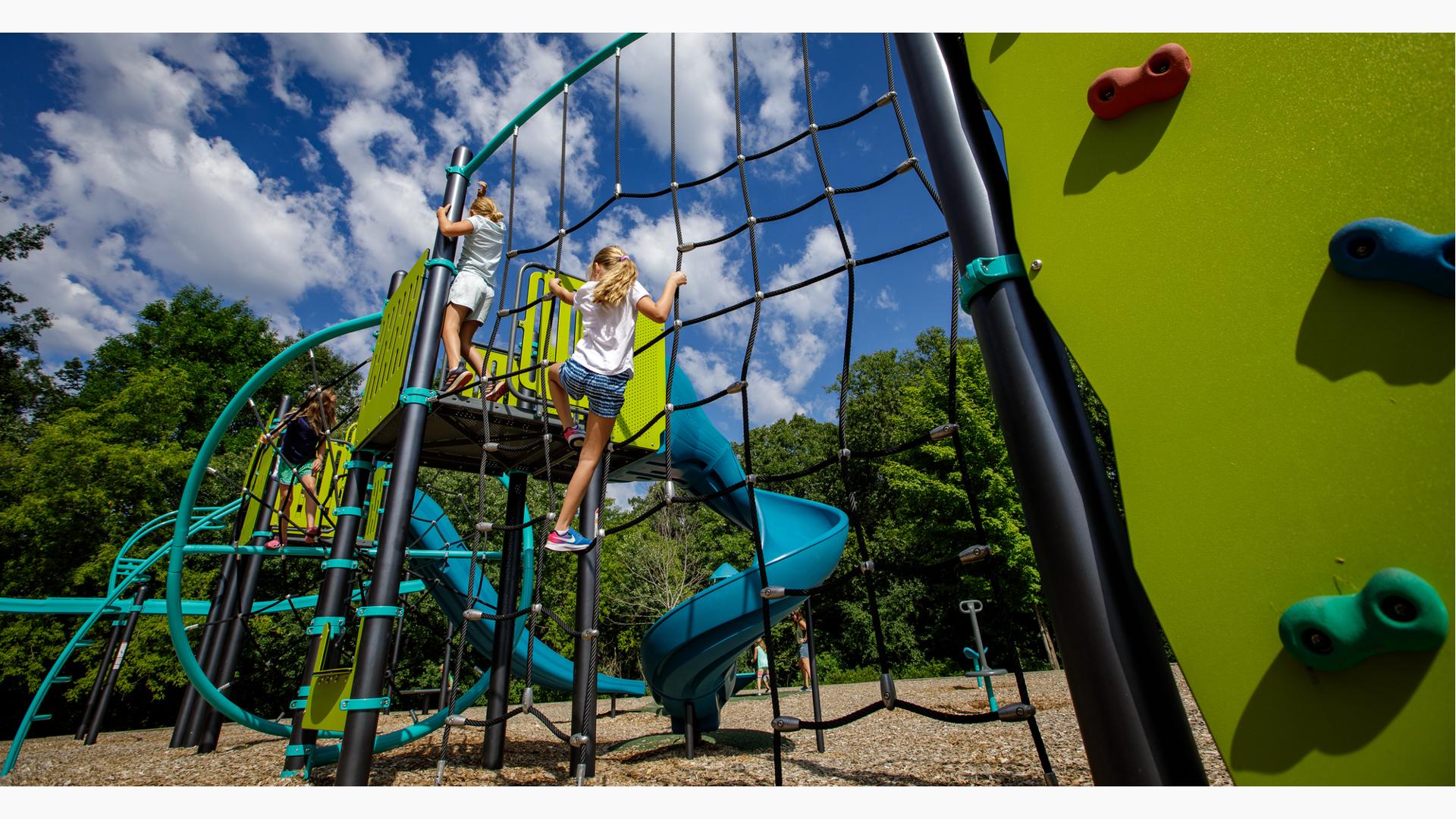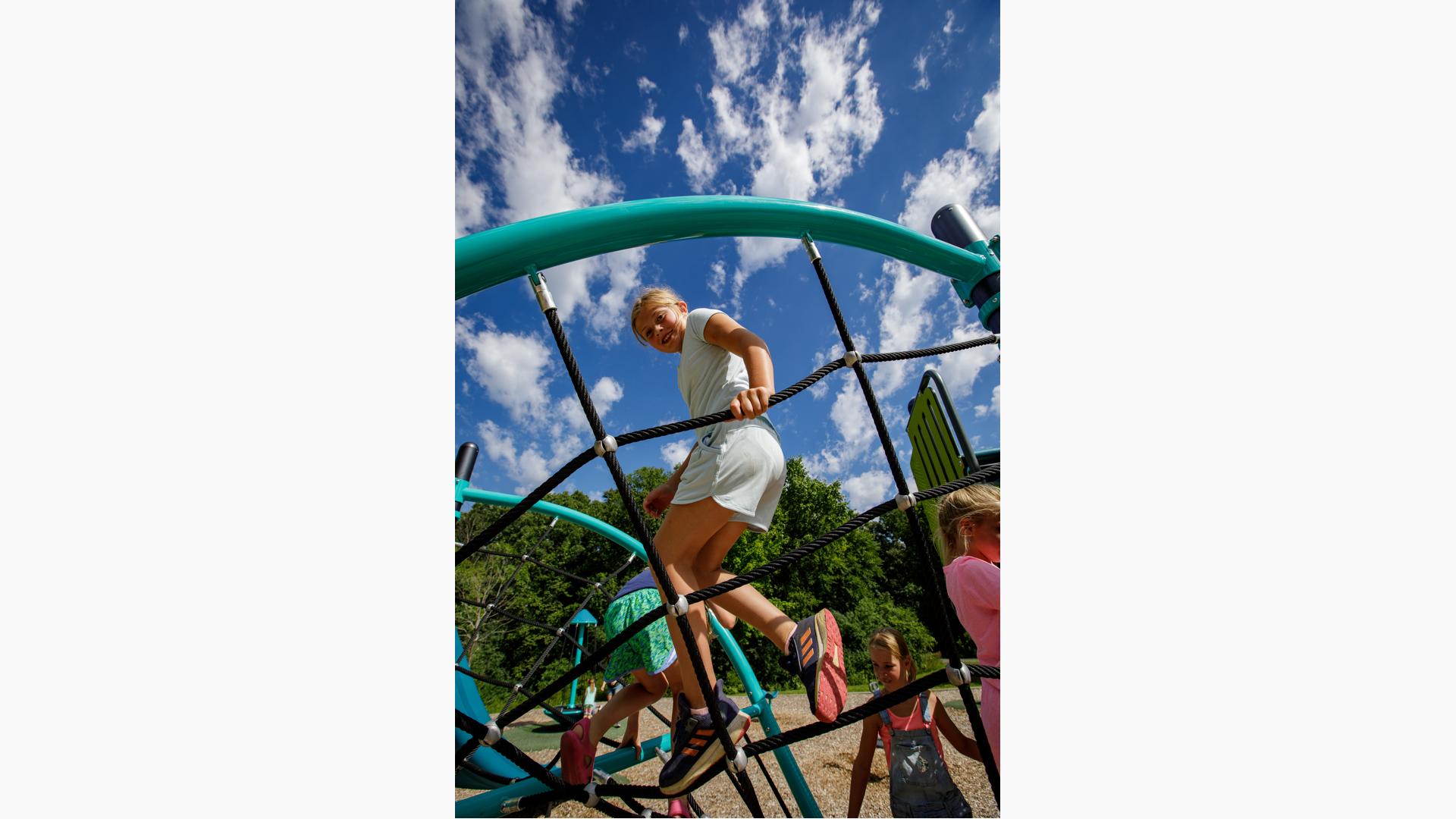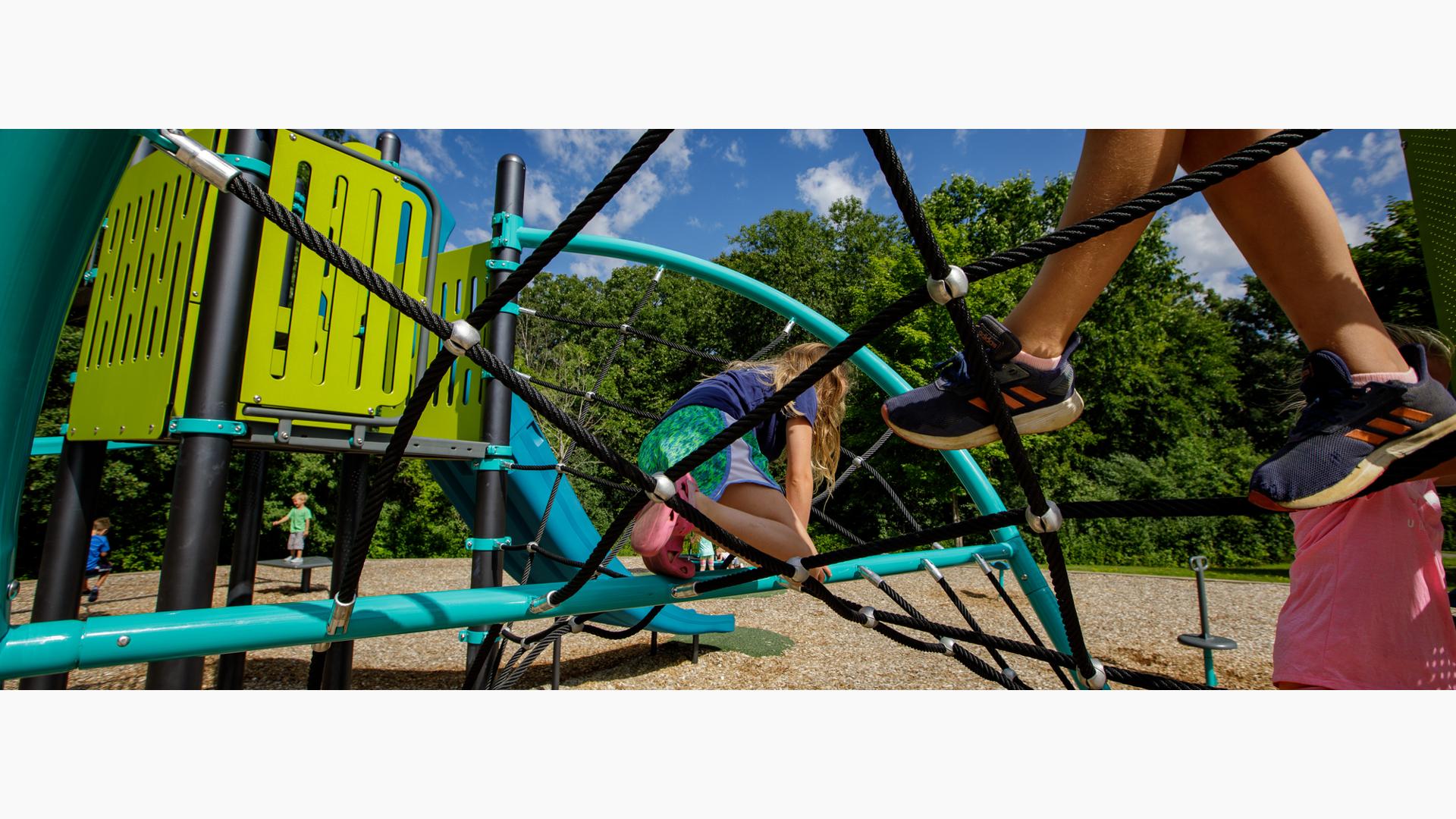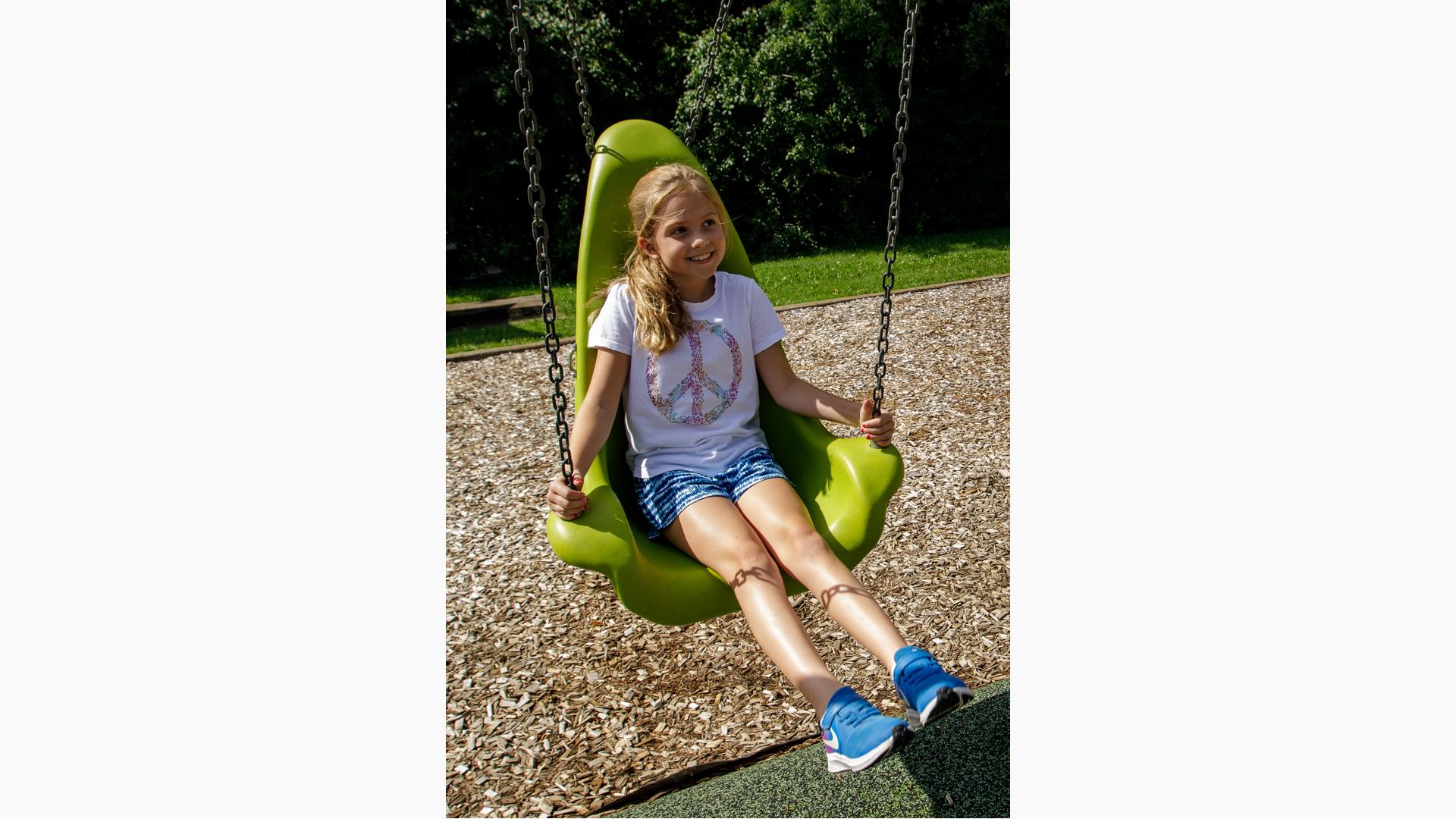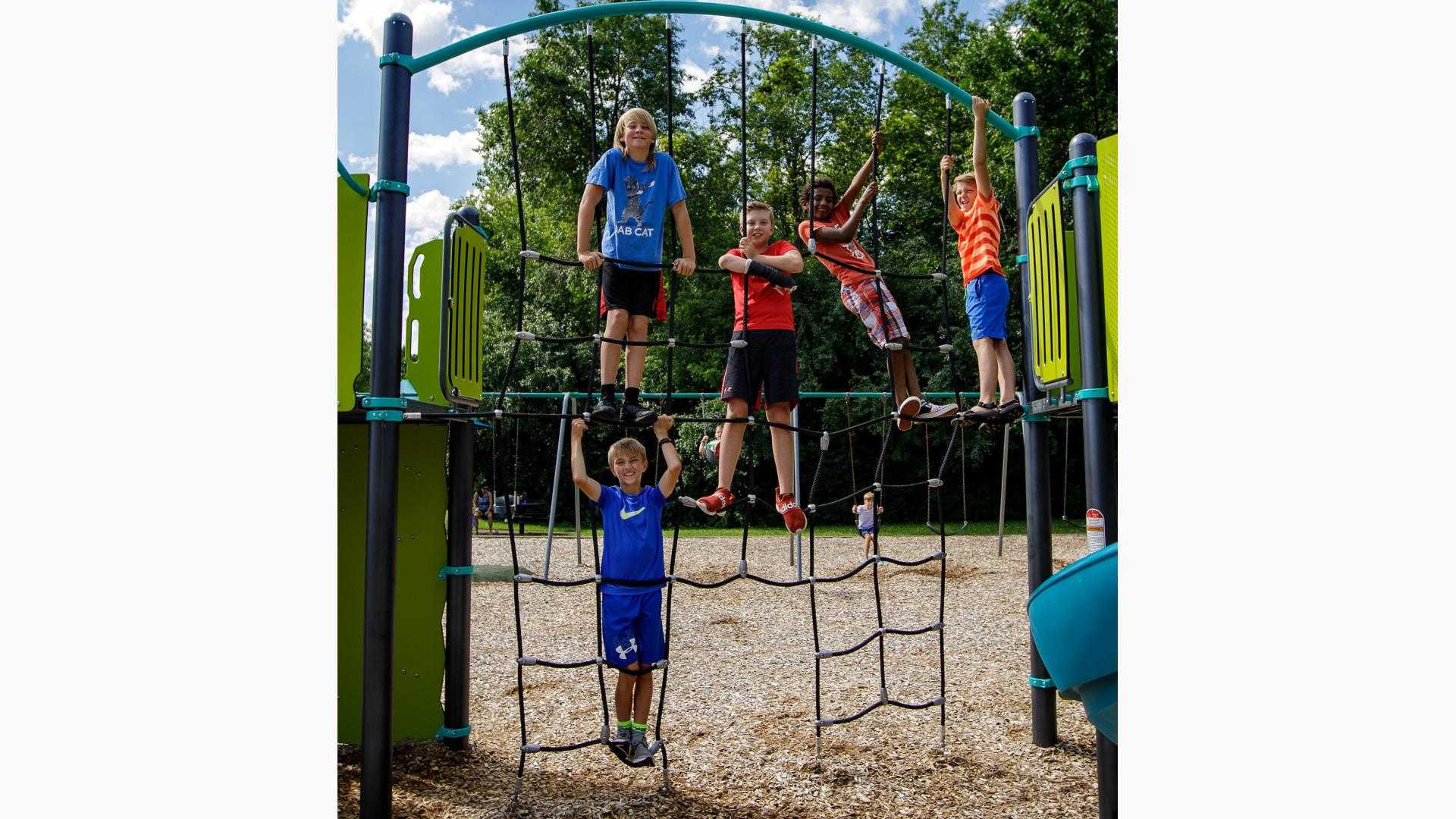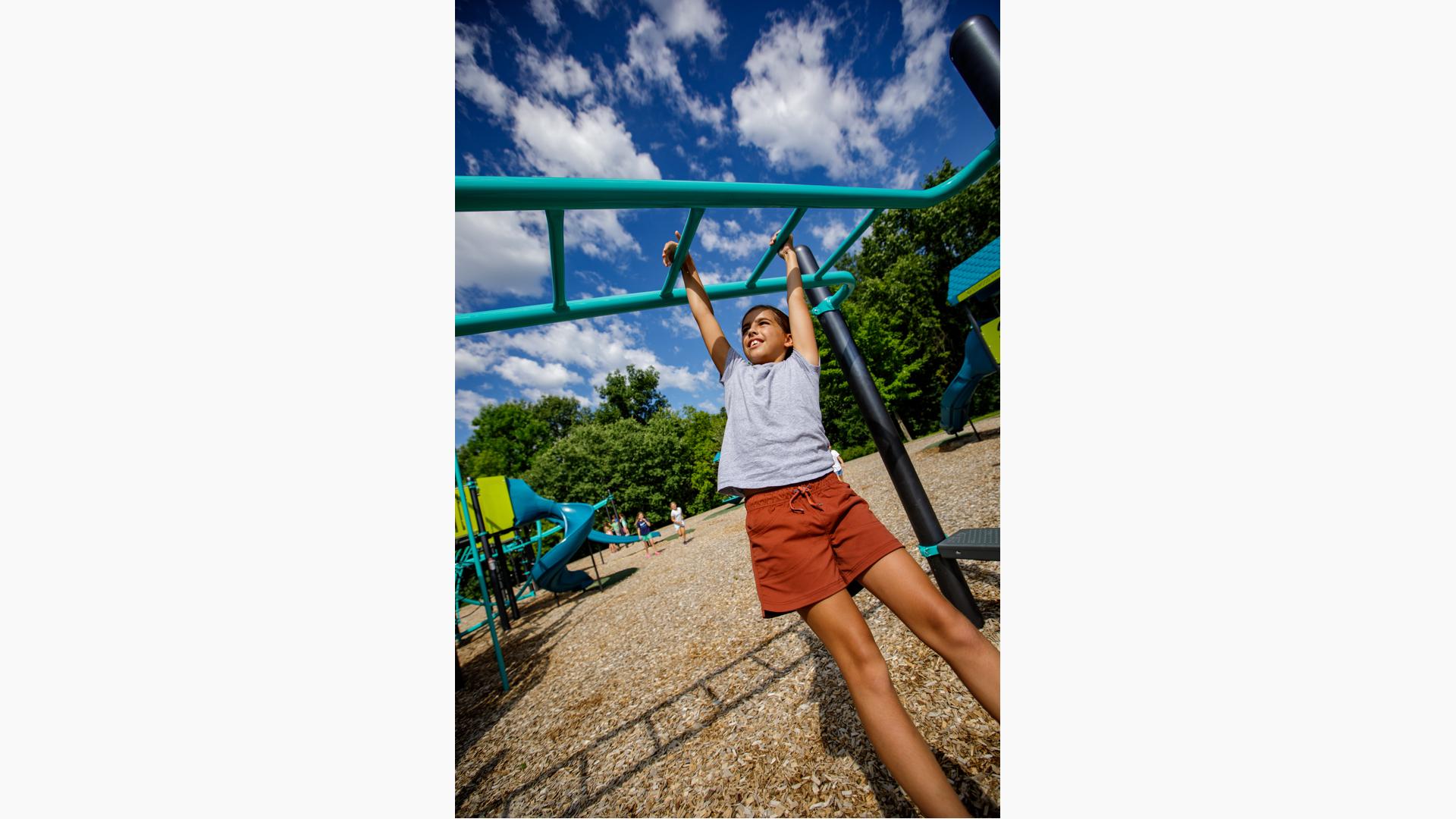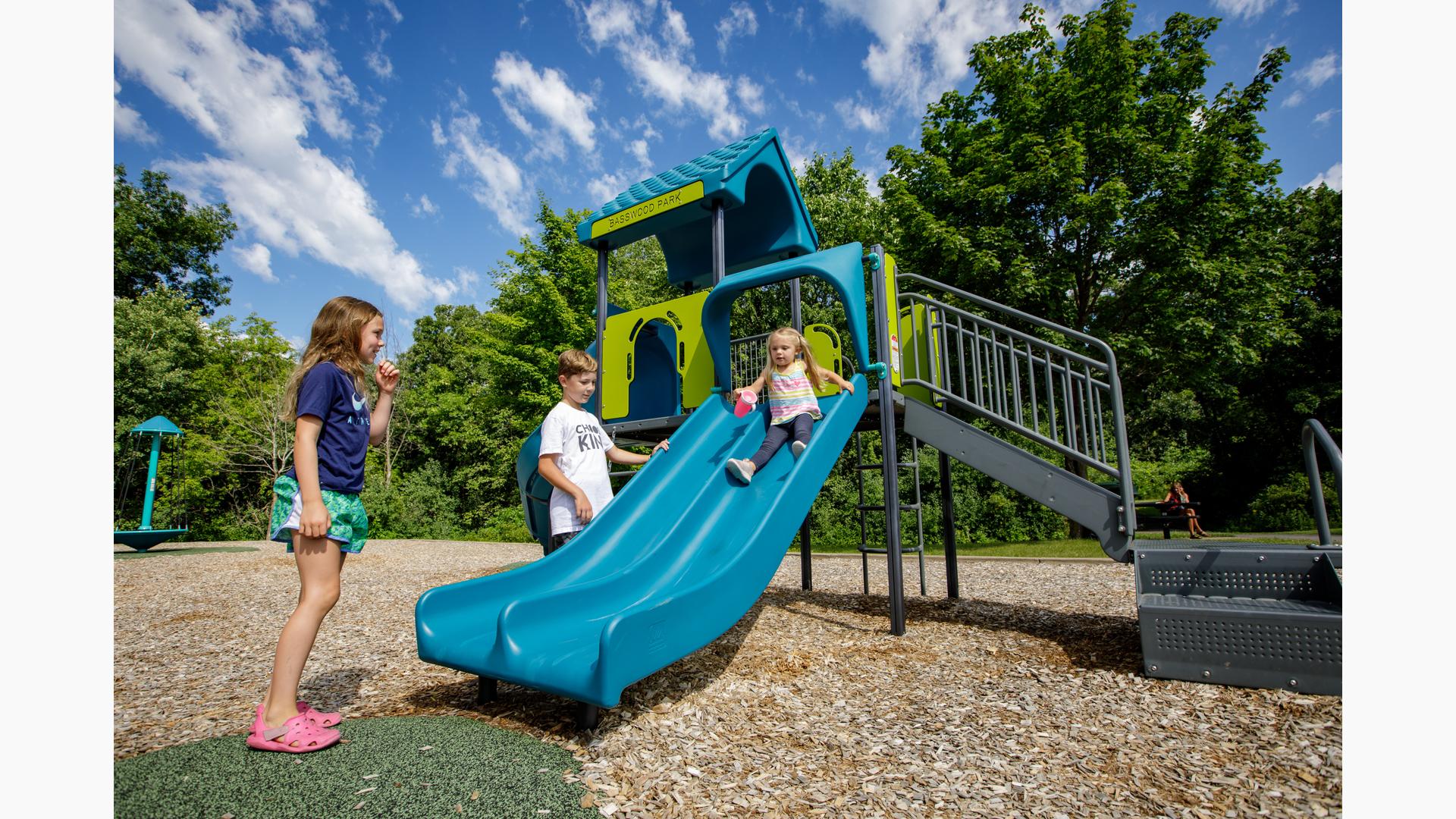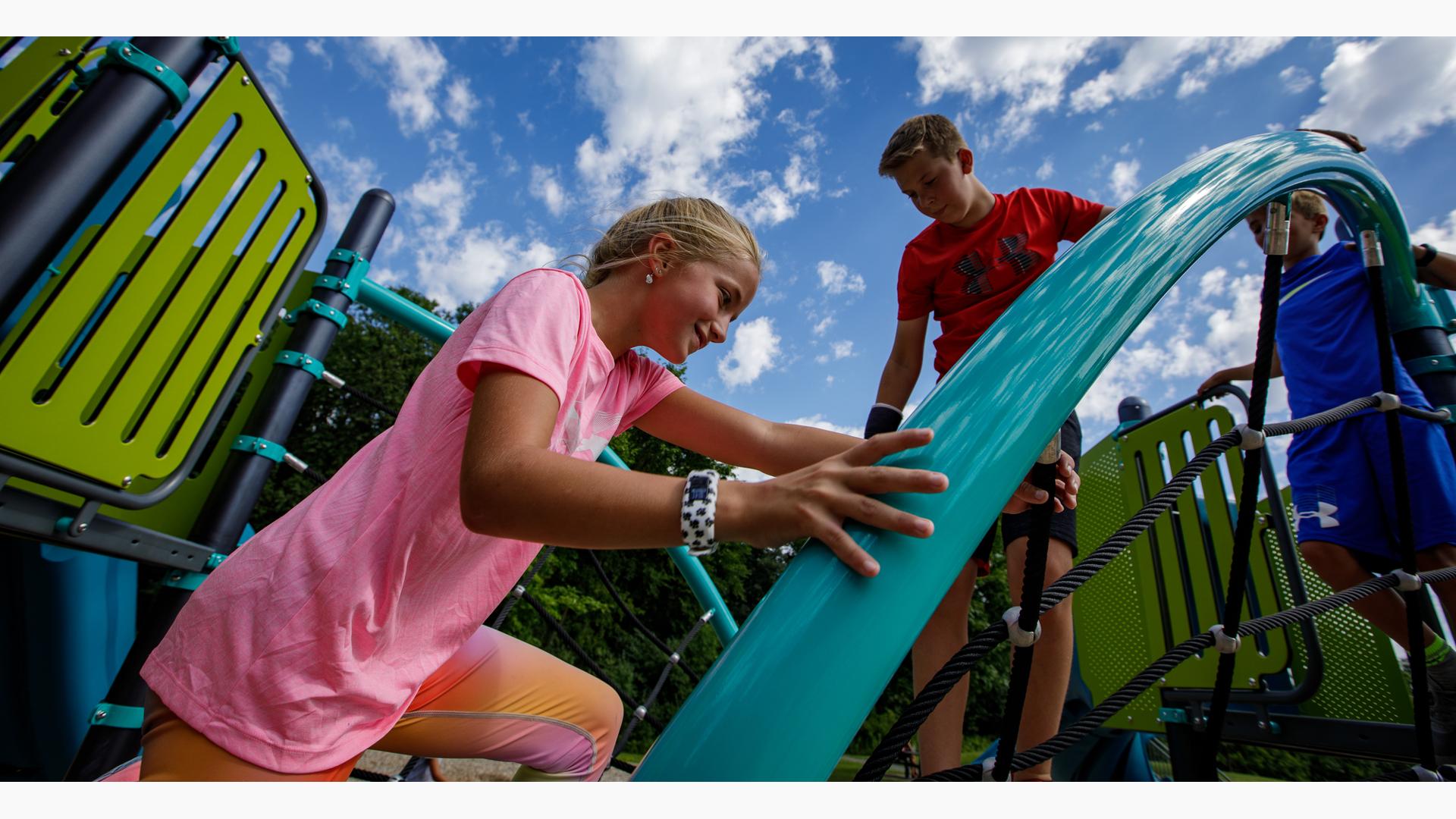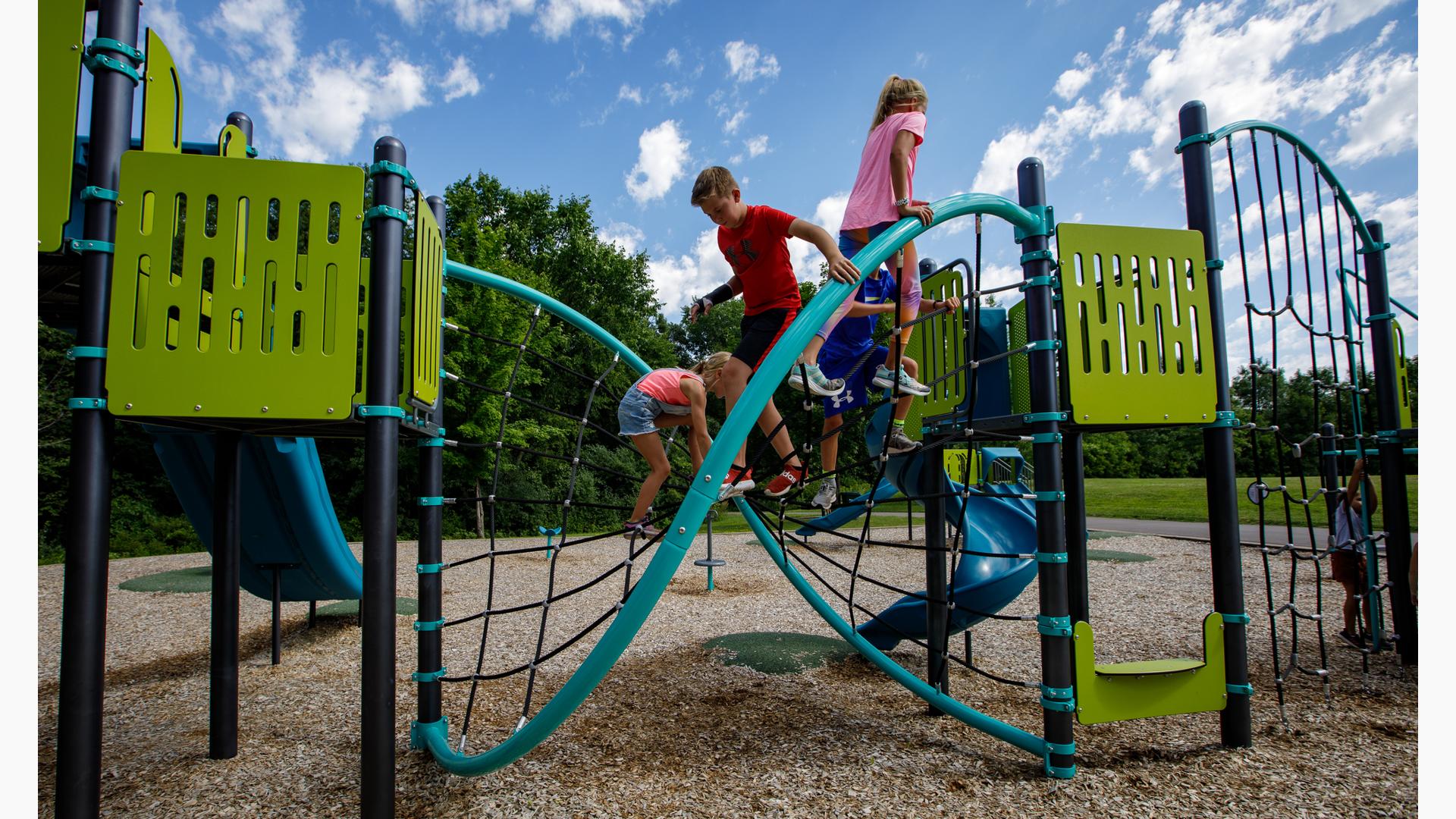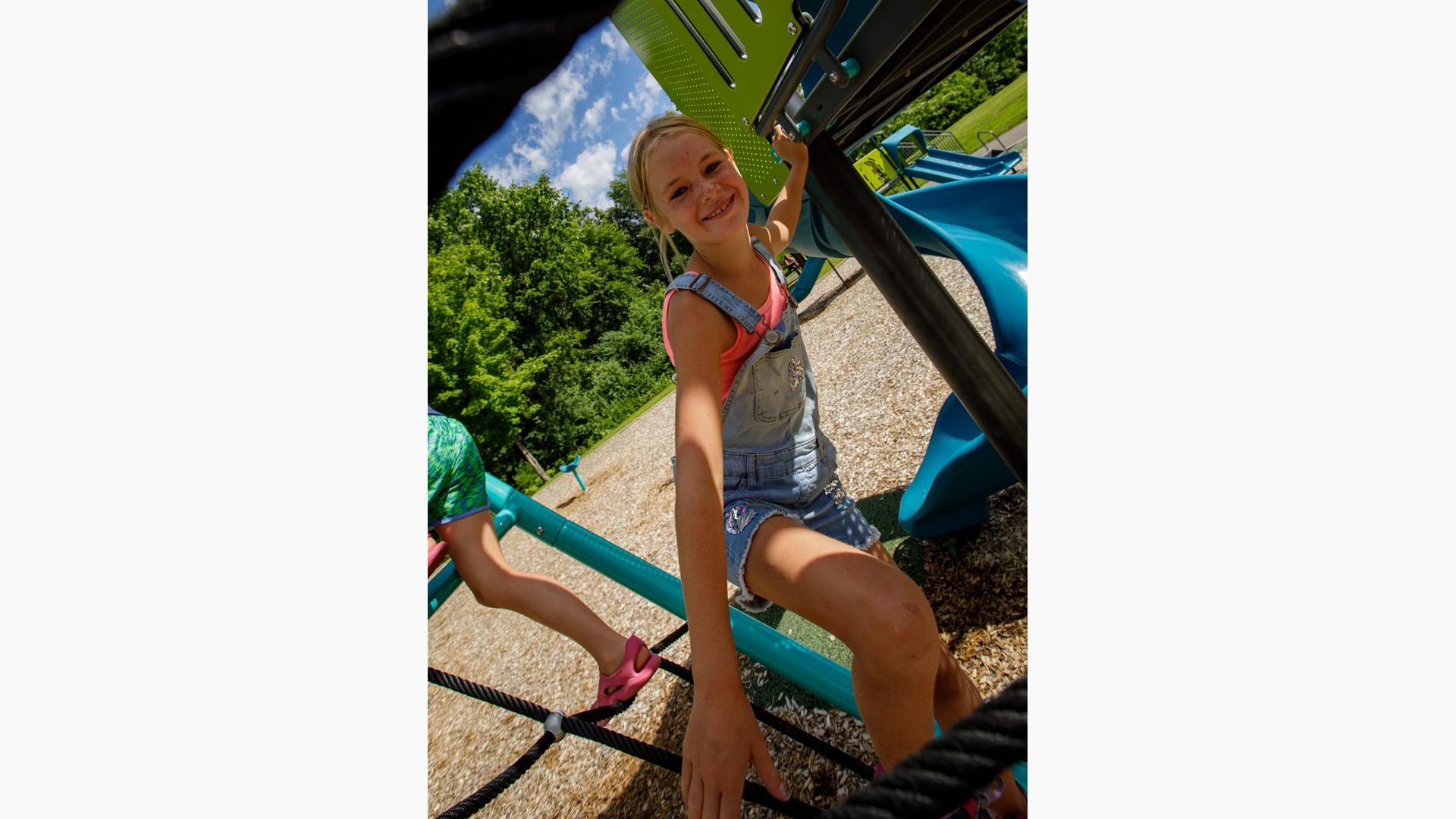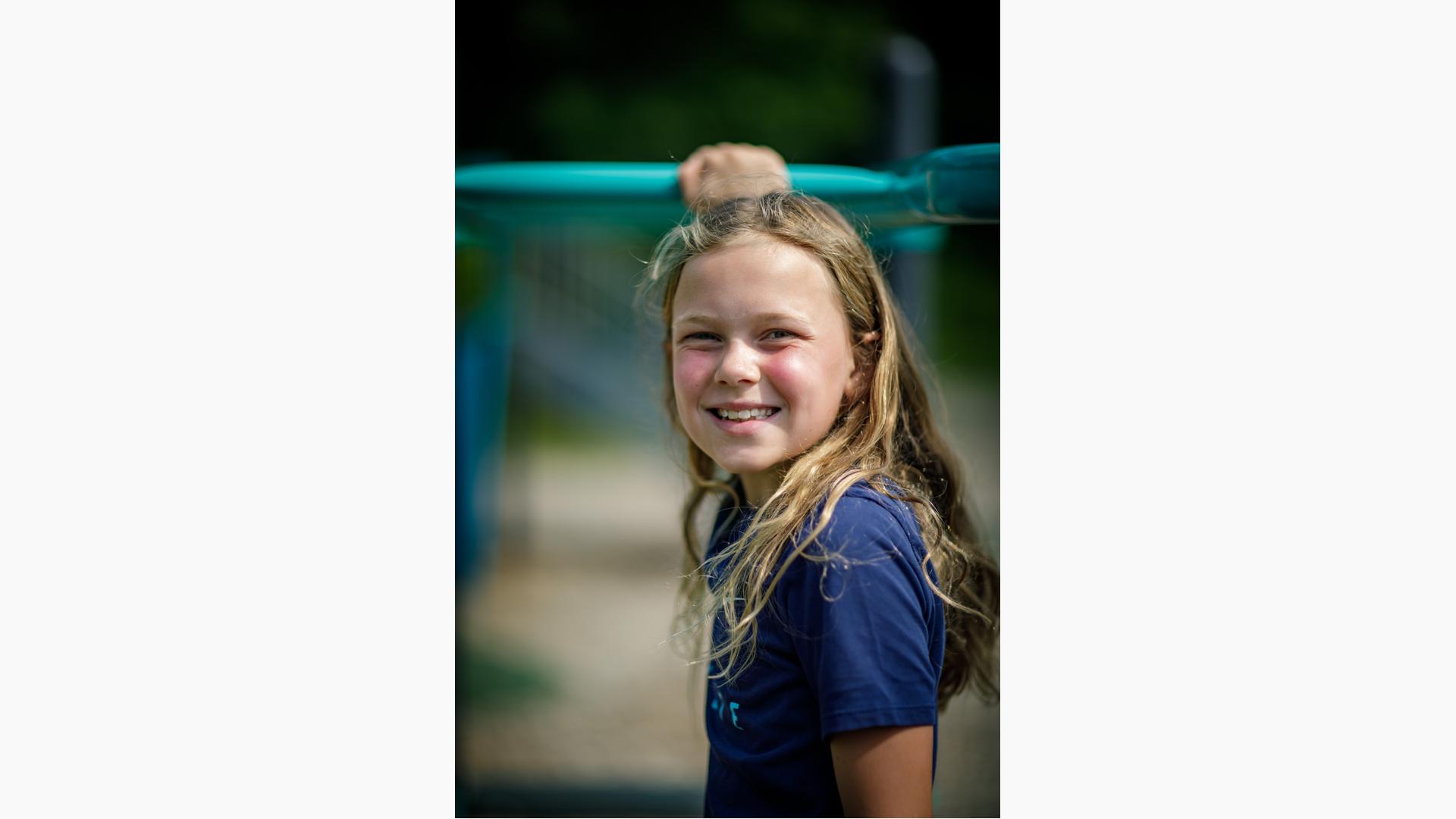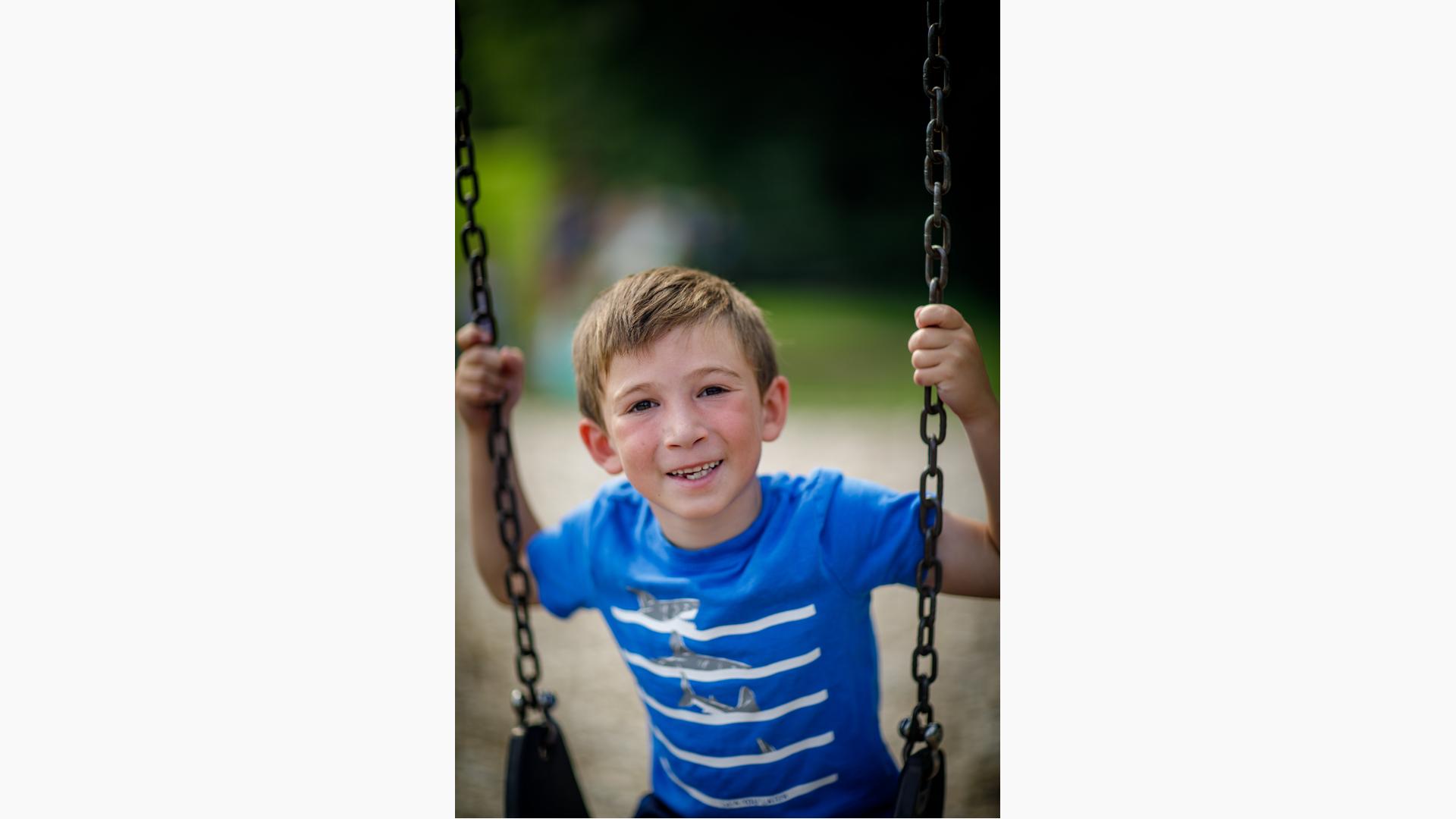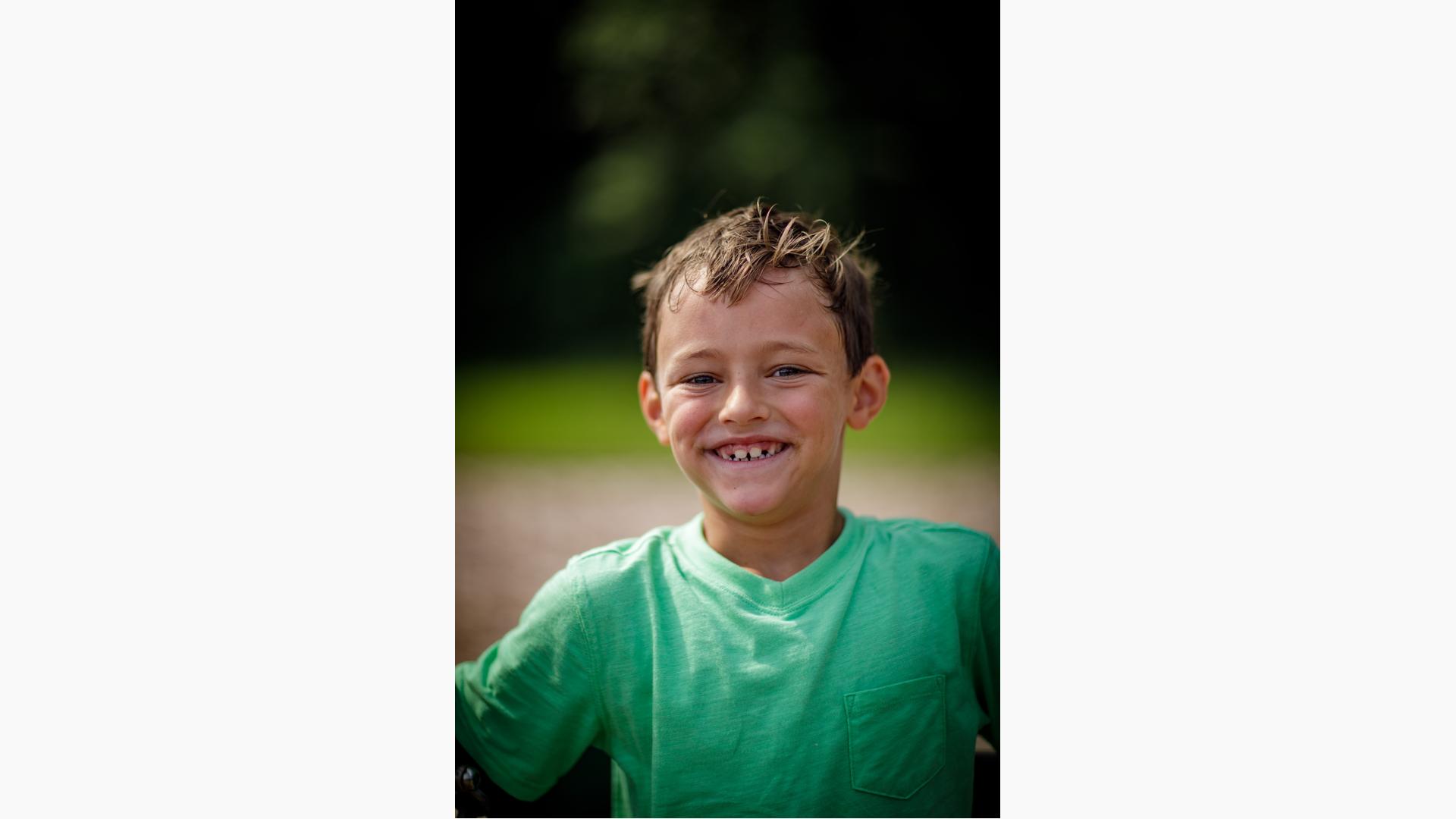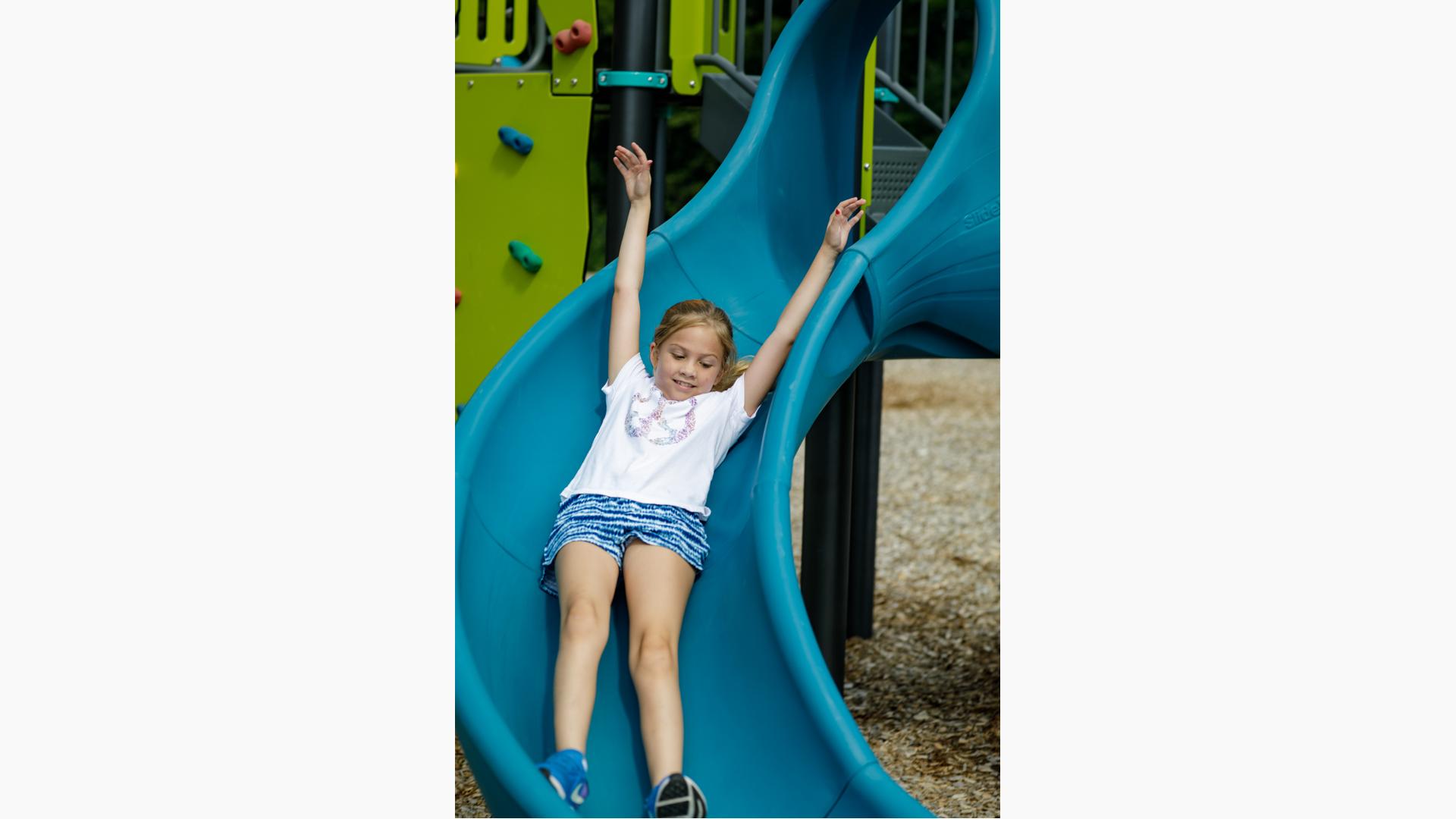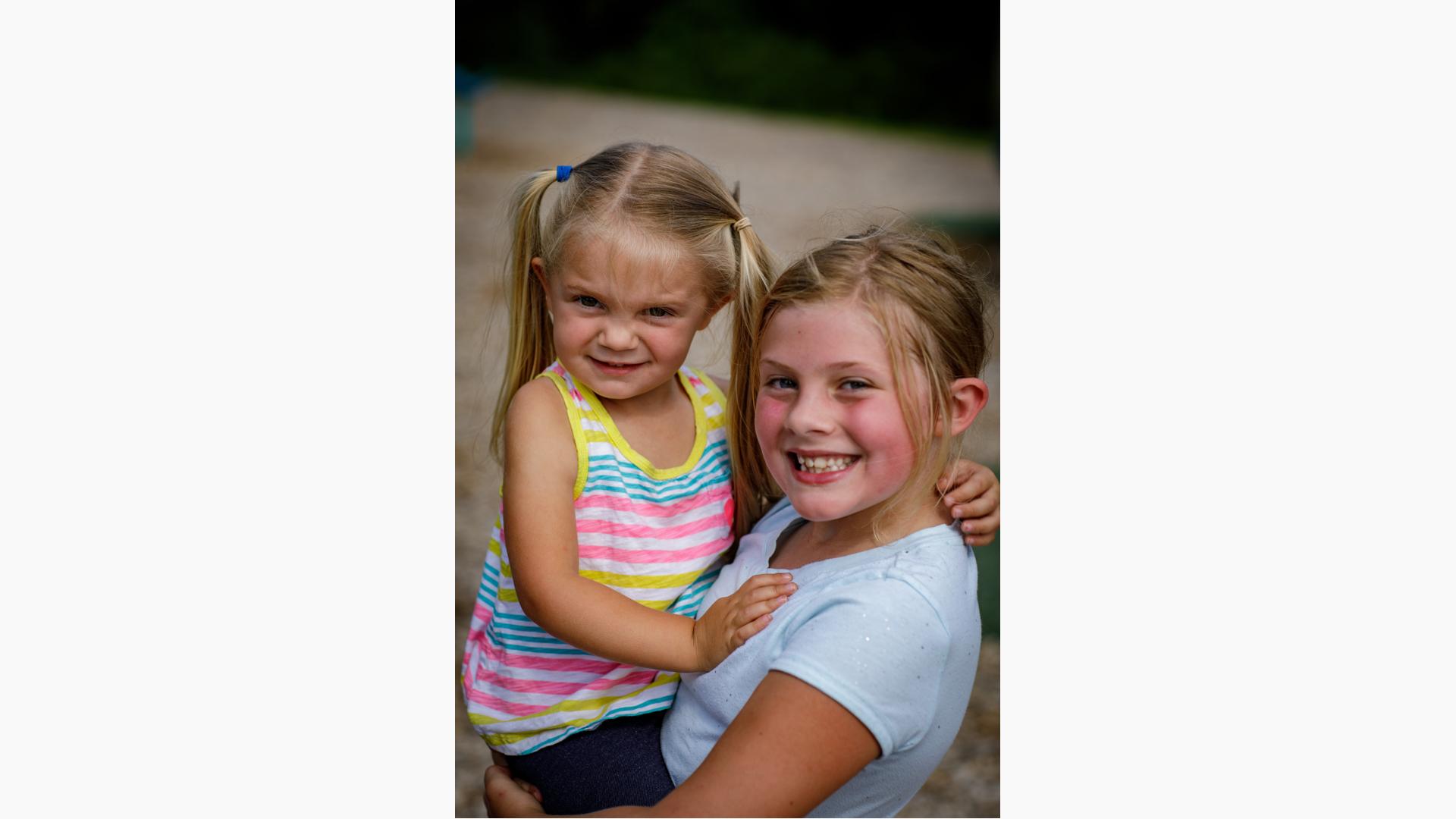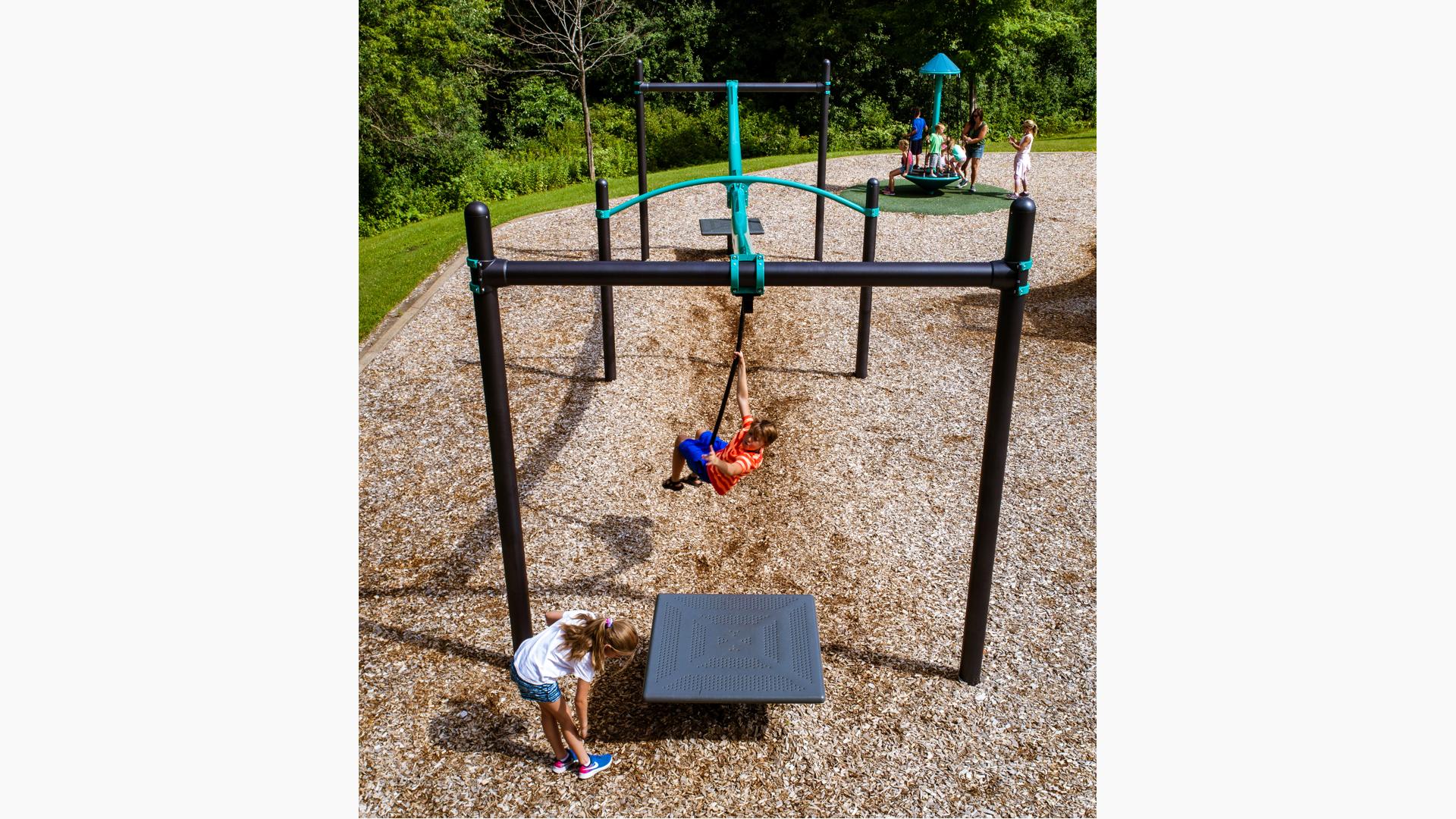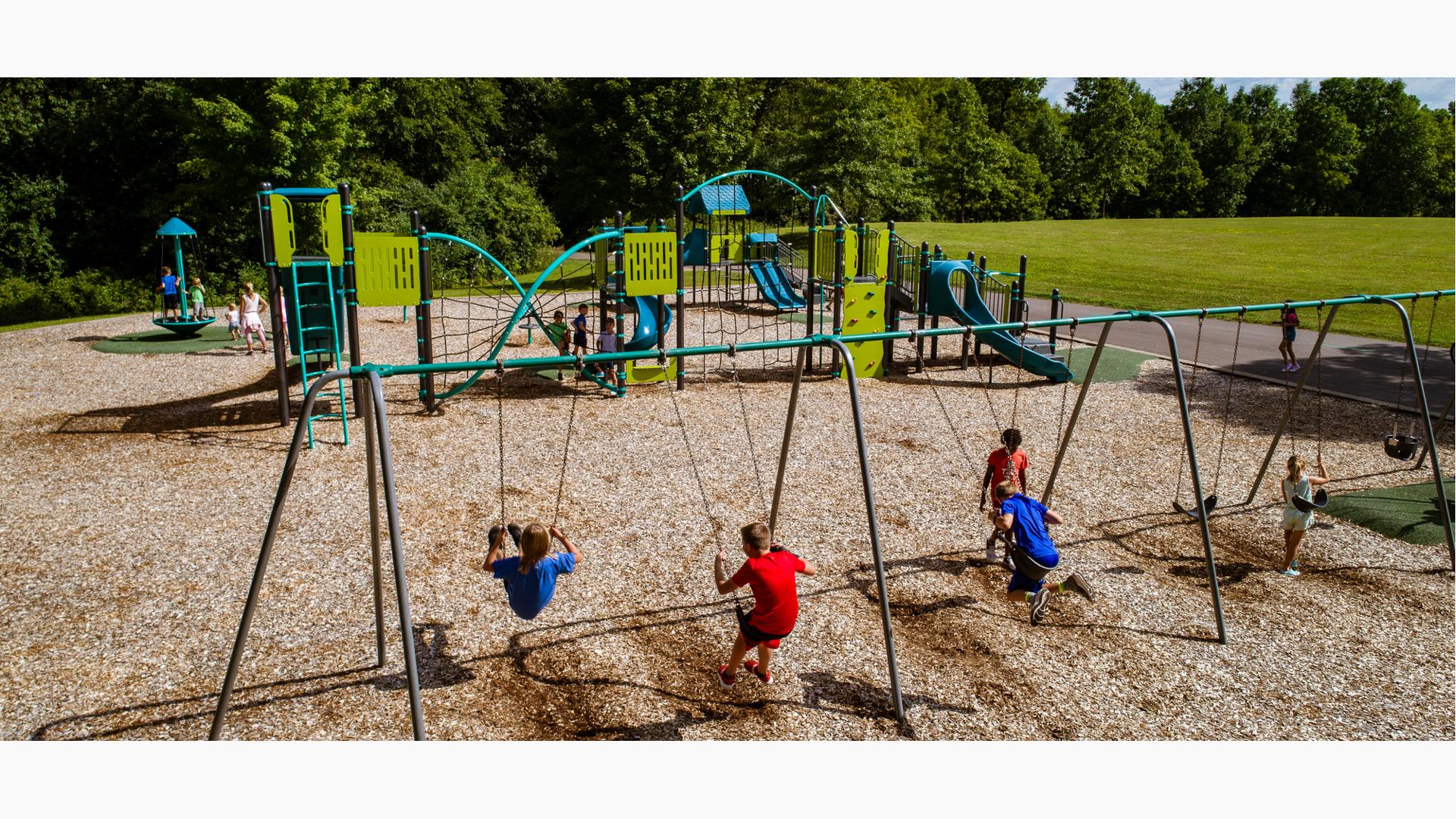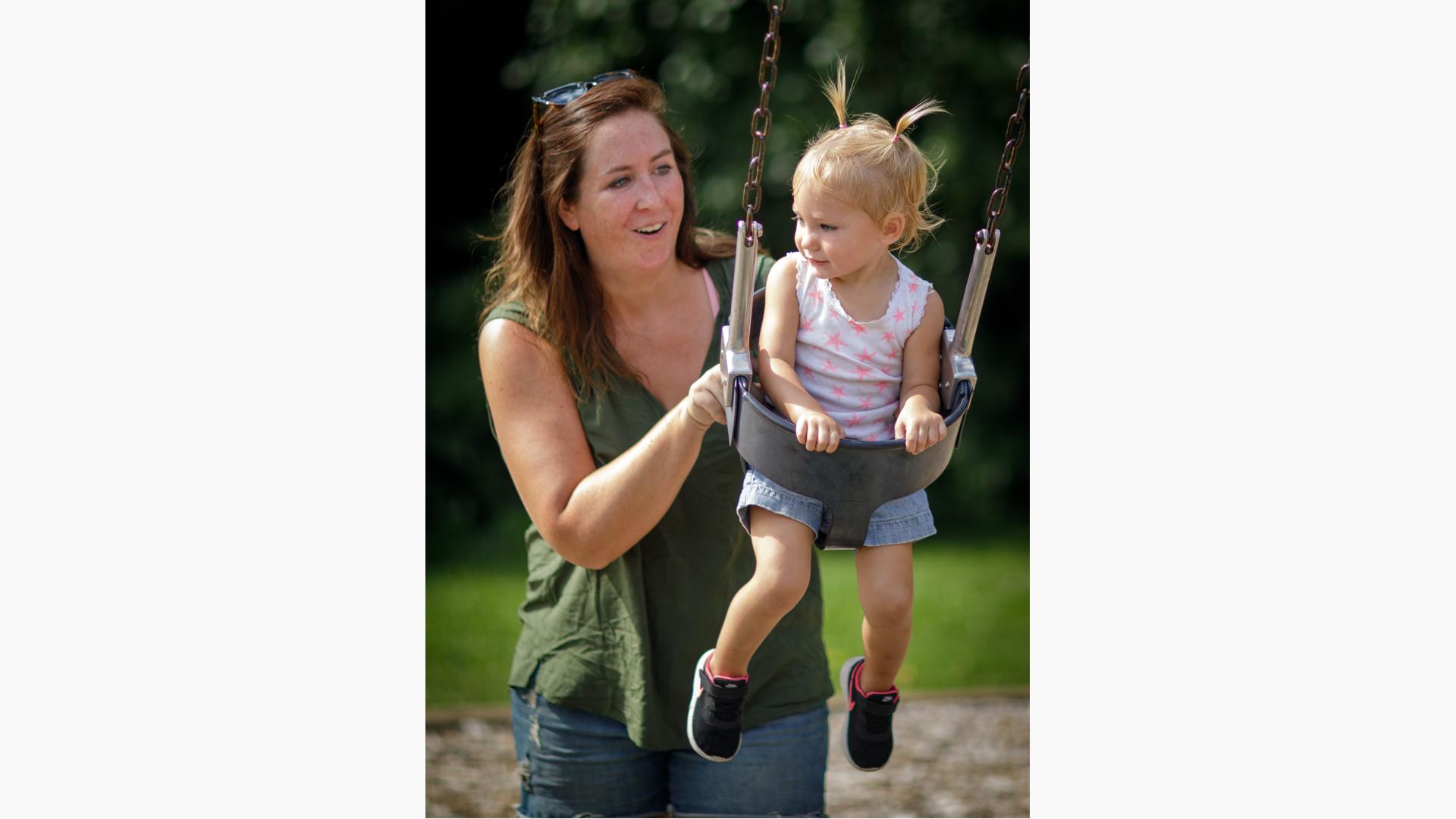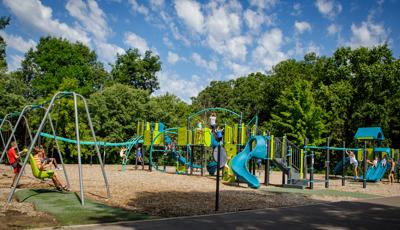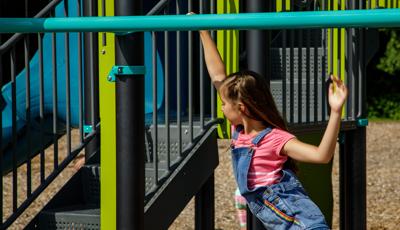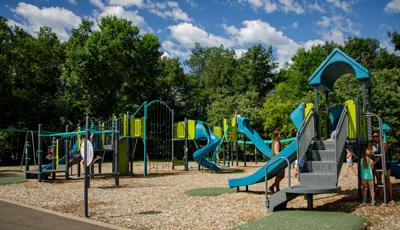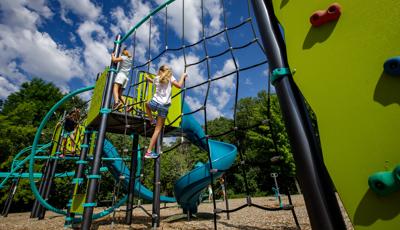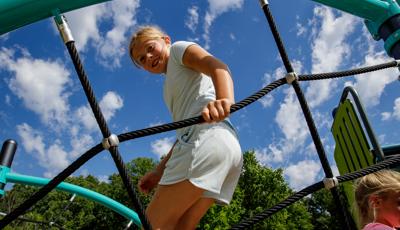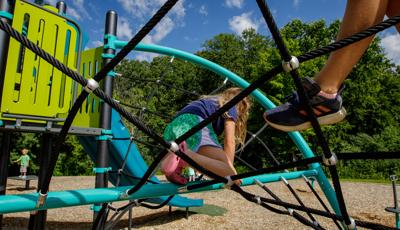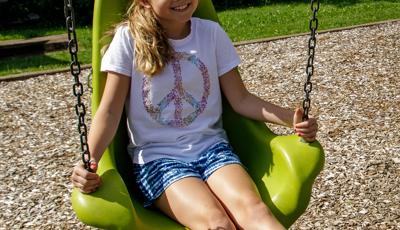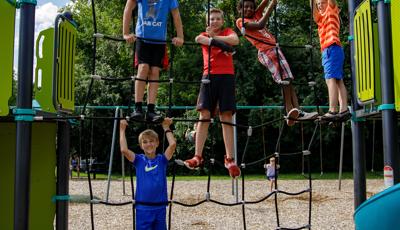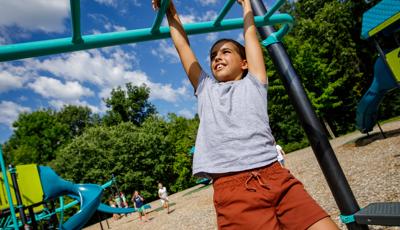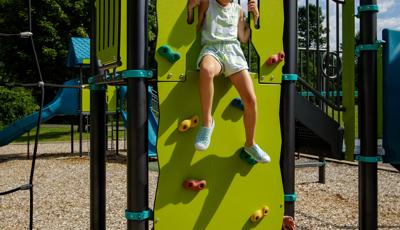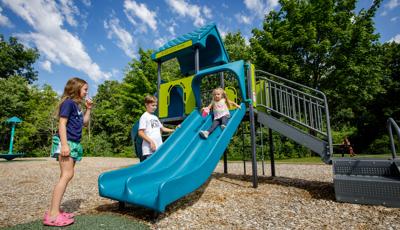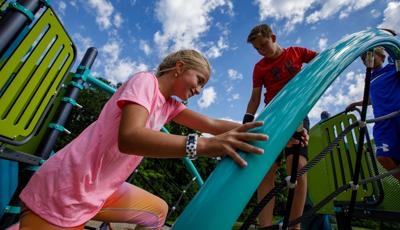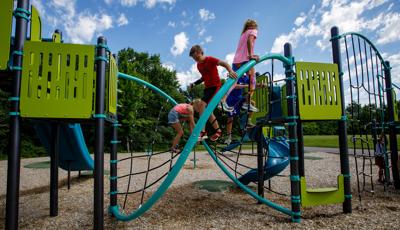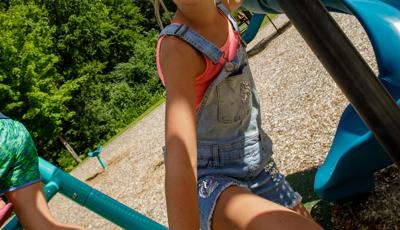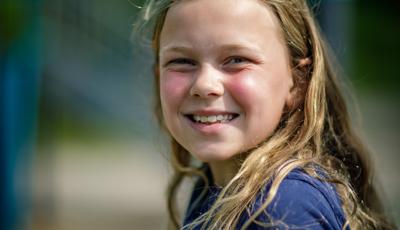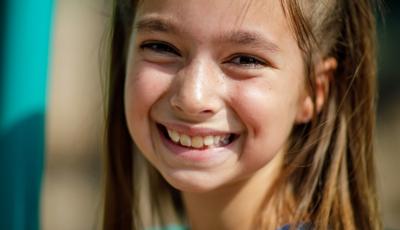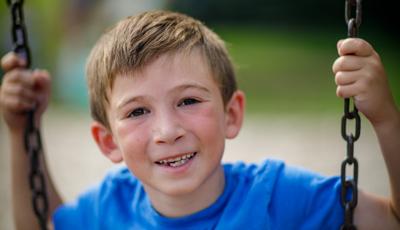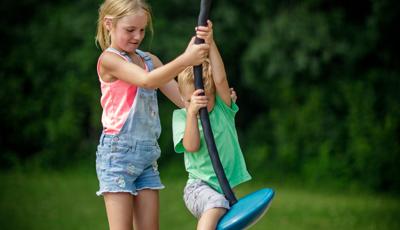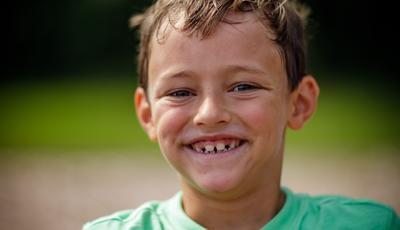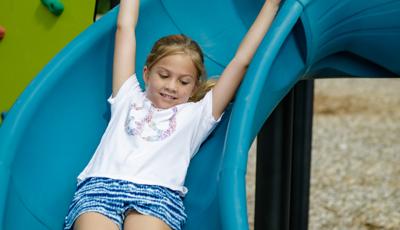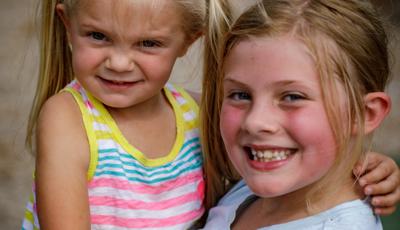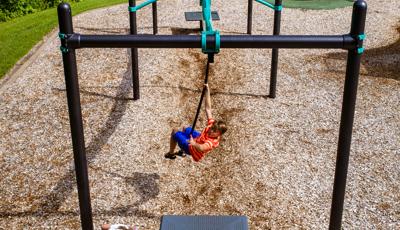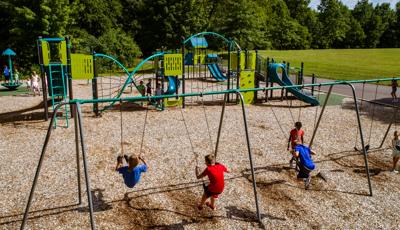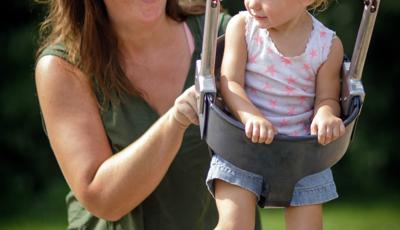 MN - Basswood Park
Video features the playground at Basswood Park in Maple Grove Minnesota.
[video: scene fades into a full elevated view of the park playground as families play on the many different activities. Camera switches to a ground view of the park. A woman jogs over to her daughter as she walks towards the swing set where a group of children are already playing. Camera switches back to an elevated panning view of the park.]
[video: the camera focuses on a group of children across the park as they play and spin together on the TopsyTurny® Spinner. Scene switches to a group of boys swinging together on the swing set. Scene switches to a girl as she demonstrates a handstand for the camera. Camera switches to a top down view of a boy as he climbs up a Vertical Ascent® climber. Camera switches to a top down view of two girls as they swing side by side. A man off camera speaks.]
Man: Good question.
[video: camera switches to a elevated corner view of the park play area. Scene switches as the camera pans over the top of the ZipKrooz® zip line as a boy rides down it in the opposite direction. Scene switches to a top down view of a group of children playing and spinning together on the TopsyTurny® Spinner. They screech and giggle as their friends spin them faster. Camera switches to a full bird's eye view of the entire park and playground. Scene switches back to children as they spin on the TopsyTurny® Spinner. Children smile to the camera as they slowly spin past. Scene fades in and out to a girl as she spins herself of a Stand-Up spinner. She pushes to spin herself with one leg and then sits down on the foot disc at the base of the spinner. As she straightens her legs out, she spins faster.]
[video: scene fades in and out to a girl as she climbs in slow motion on the ropes of a Portal Climber. Scene fades to children playing at a Storefront Panel. A woman kneels town to pretend to order some food. A girl orders what she would like from the boy on the other side of the panel.]
Girl: Can I get a waffle?
Woman: Ooh waffles, yummy.
[video: the scene fades in and out to the camera at a elevated view pulling away from the main play structure and over the swing set. The screen goes white as a black like appears in the middle of the screen. The rep company Flagship Recreation logo slides out from behind the black line at the same time the Landscape Structures logo slides out from to the left. Grey text appears below both logos reading: For a better tomorrow we play today.]
Voices of the children and women playing at the Storefront panel continue to play through.]
Woman: How about you, what do you want, ice cream?
Child: No, pink lemonade.
[video ends.]
Age Ranges
2 to 5 years
5 to 12 years
Product Lines/ Categories
Min Area Required
100' x 90' (30,48 m x 27,43 m)

2-5 Area: 35' x 25' (10,67 m x 7,62 m)
5-12 Area: 61' x 39' (18,59 m x 11,89 m)
Design/CAD Files for this Playground
Design Standards
Contact your consultant to verify that this playground design meets current design standard requirements or to modify for other design standards.
Price Range (USD)
$120K-$140K
Pricing reflects only the equipment shown in the 3D render above in USD. Freight, brokerage, exchange rates, etc. not included. For international and exact pricing, please contact your local playground consultant.
Contact Your Consultant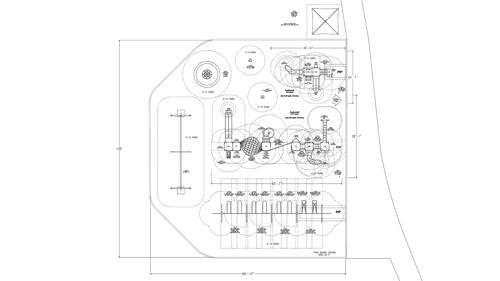 This neighborhood park offers a ton of playground activities to keep the whole family happy and engaged. The PlayBooster® playstructure for kids ages 5 to 12 has playground net climbers like the Flex and Portal Climbers, overhead ladders, various slides as well as activity panels. Kids will find a thrill on the ZipKrooz®, which glides from one end of the playground to the other. Nearby, a PlayShaper® playstructure for kids ages 2 to 5 keeps them engaged with climbers, slides and play panels. To round out the play experience, you'll find a large bank of playground swings.
Installed: August 2019
Our color palettes offer a range of options to customize your projects
Our state of the art materials make our playgrounds stand out.
We've created a global network of local playground experts to be at your side, every step of the way. With an average of 20 years of experience, our playground consultants are knowledgeable and personable. They will guide you through product pricing and specifications, customization, financing options, community builds, on-time deliveries, maintenance, finding replacement parts, and service questions.
Playground consultant for this project
Find a Playground Consultant Near You
Contact Your Consultant
Related Playgrounds & Designs