TopsyTurny® Spinner
Model #205800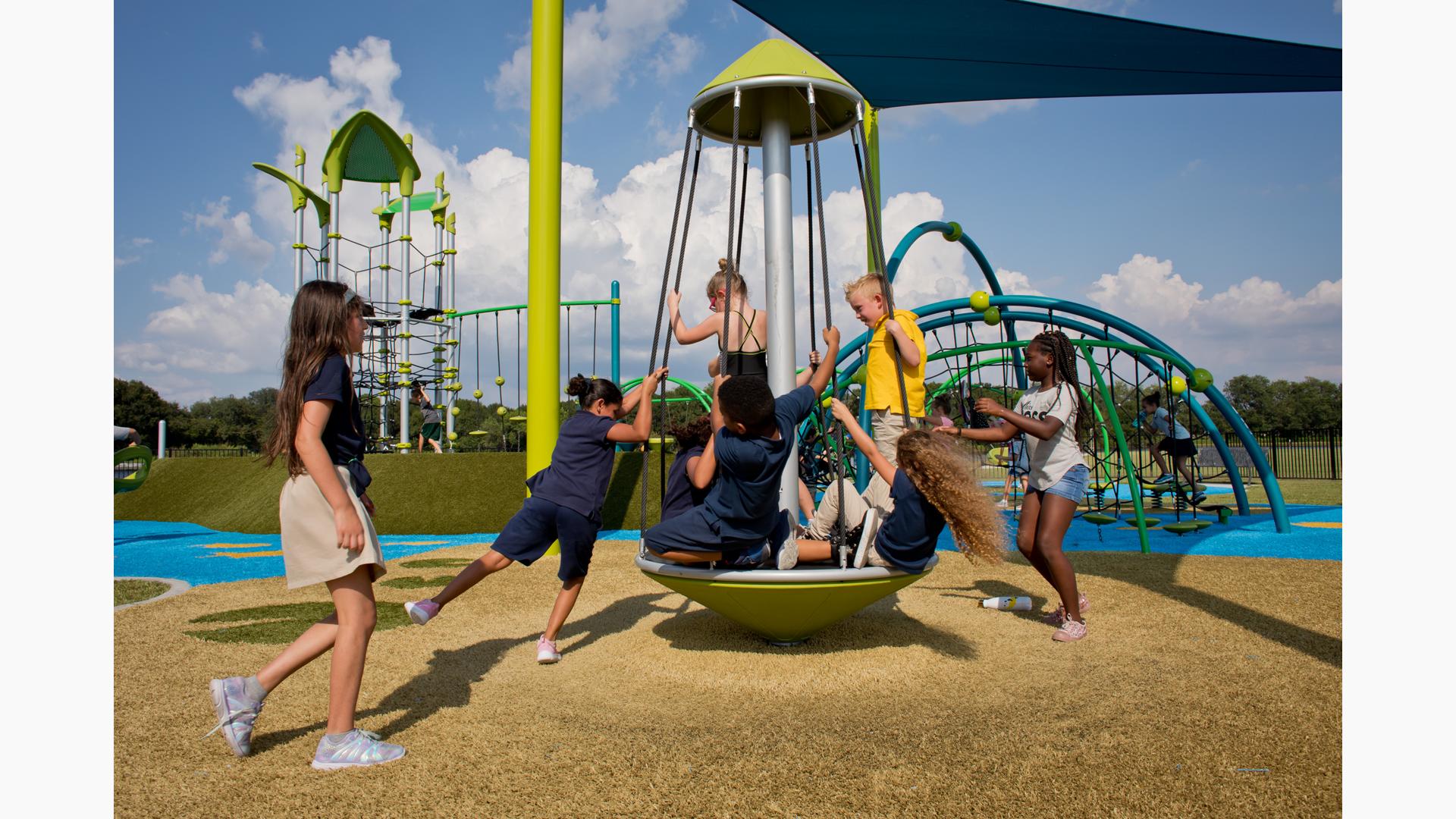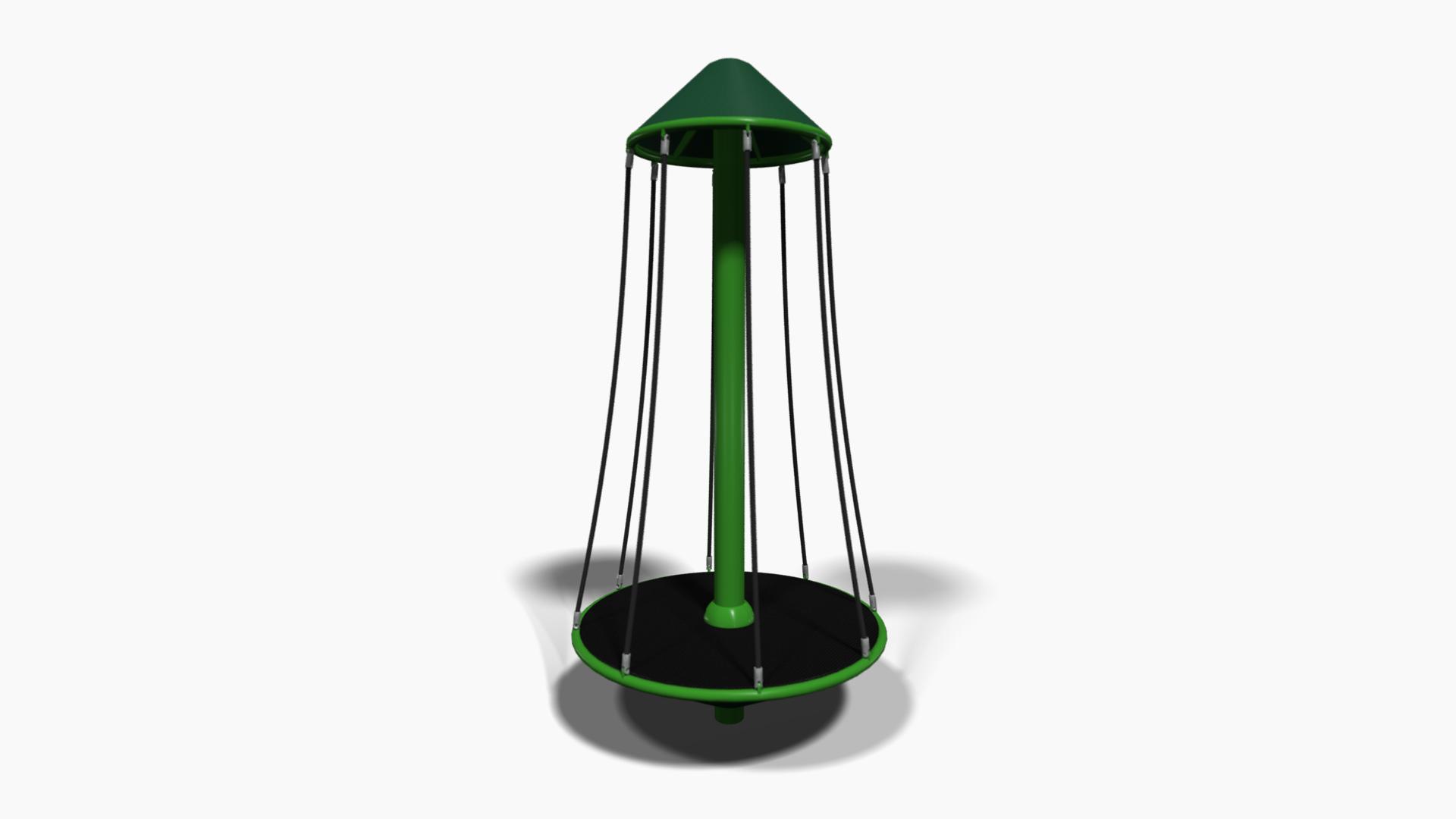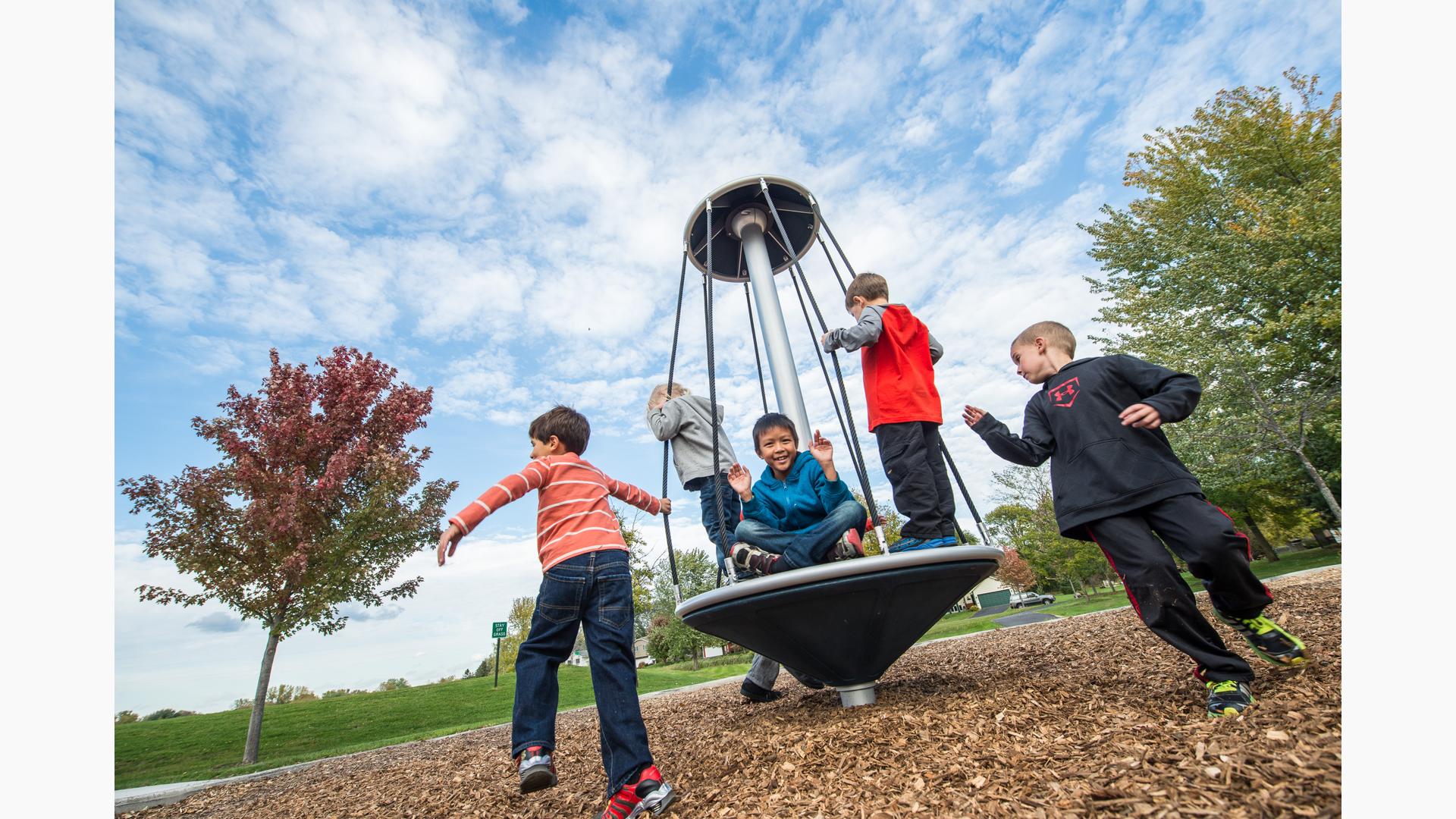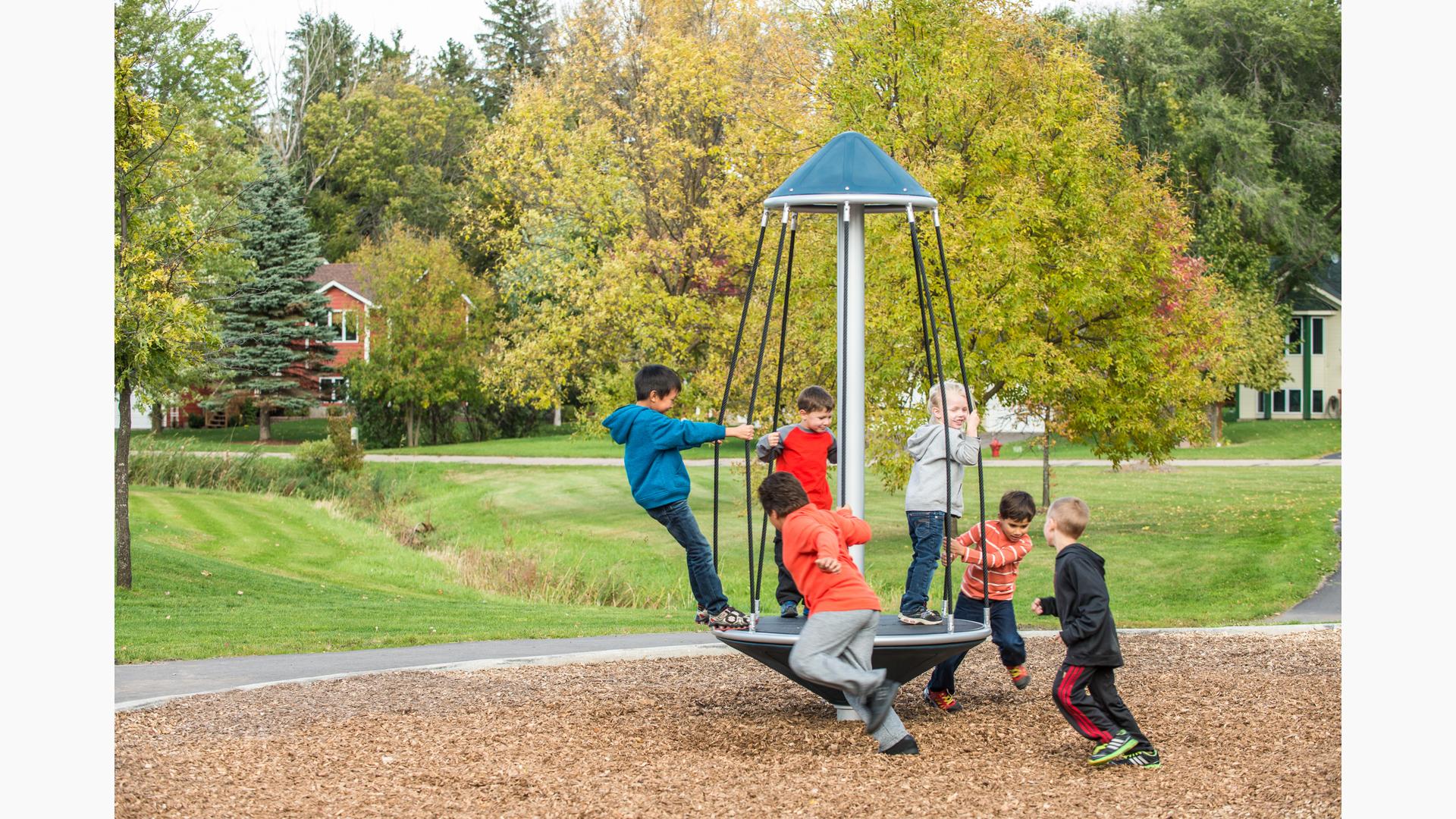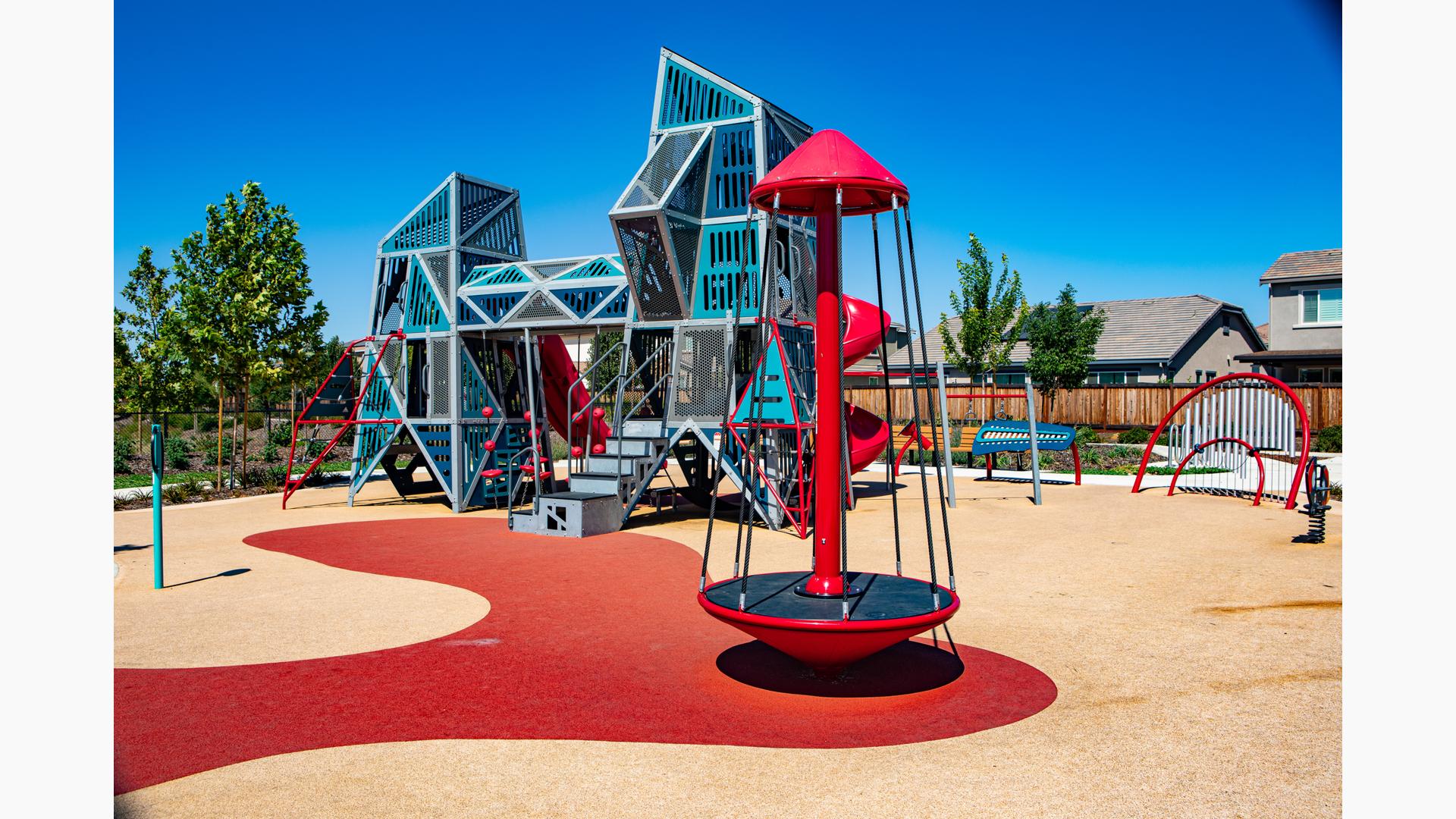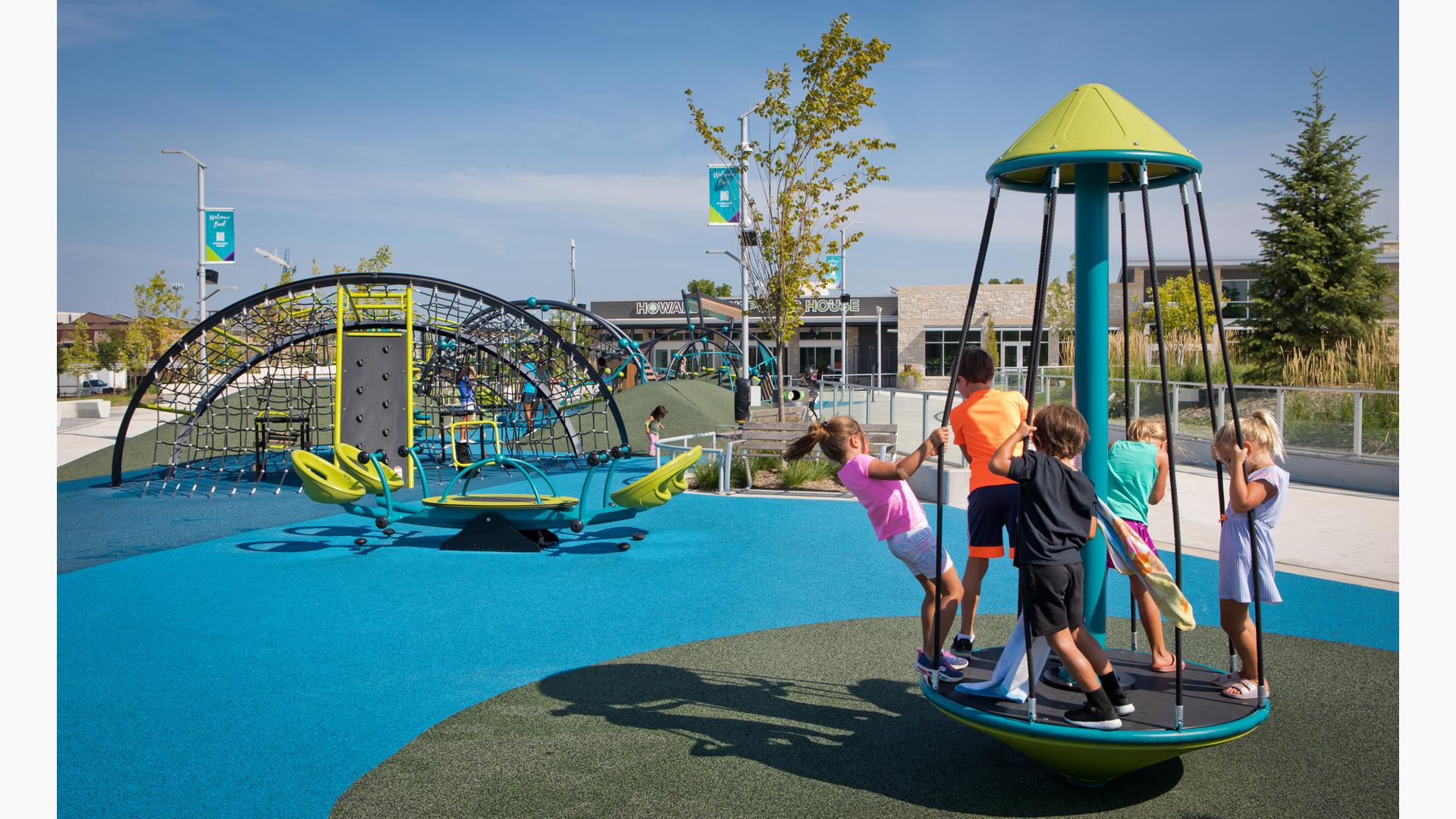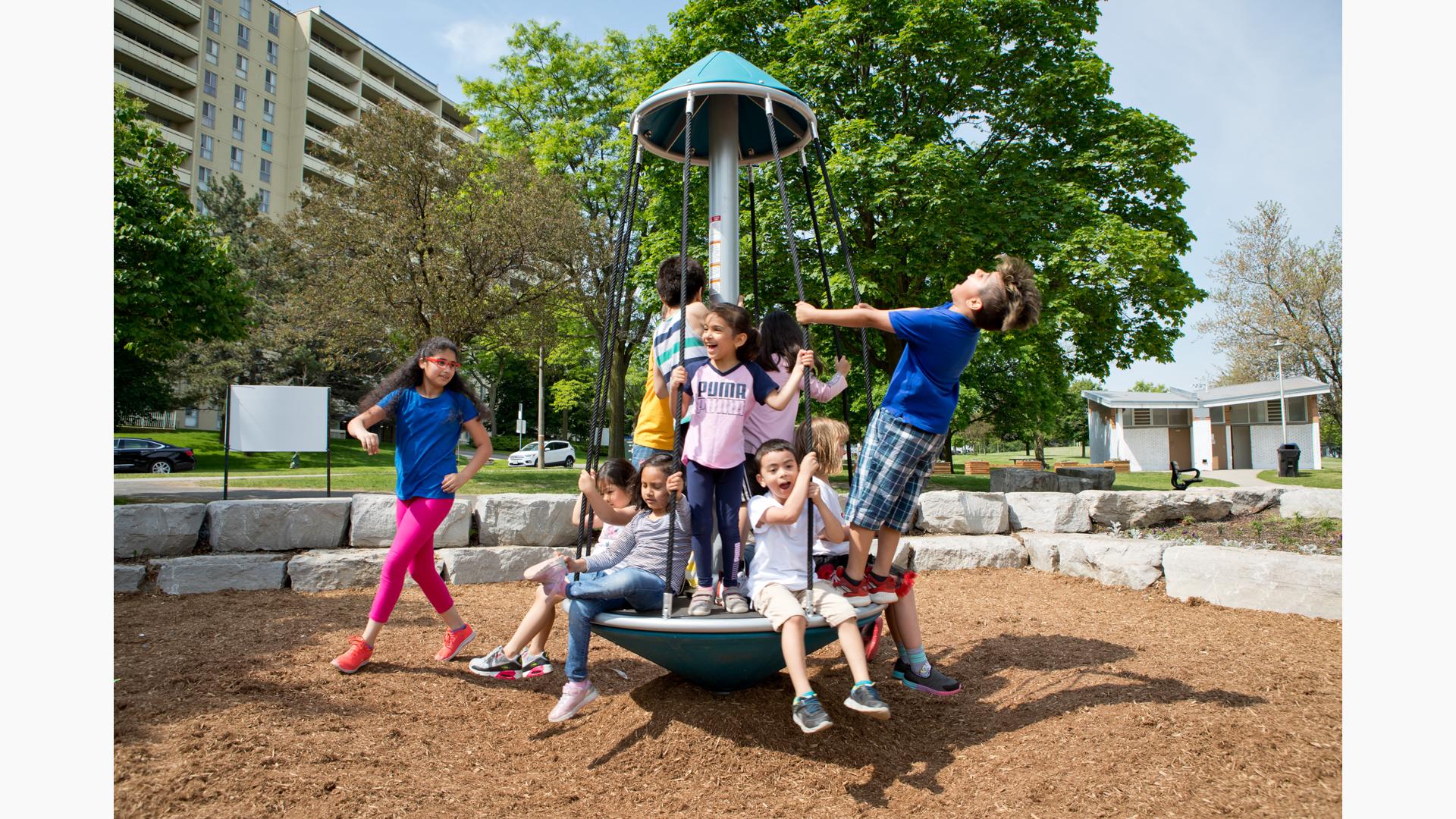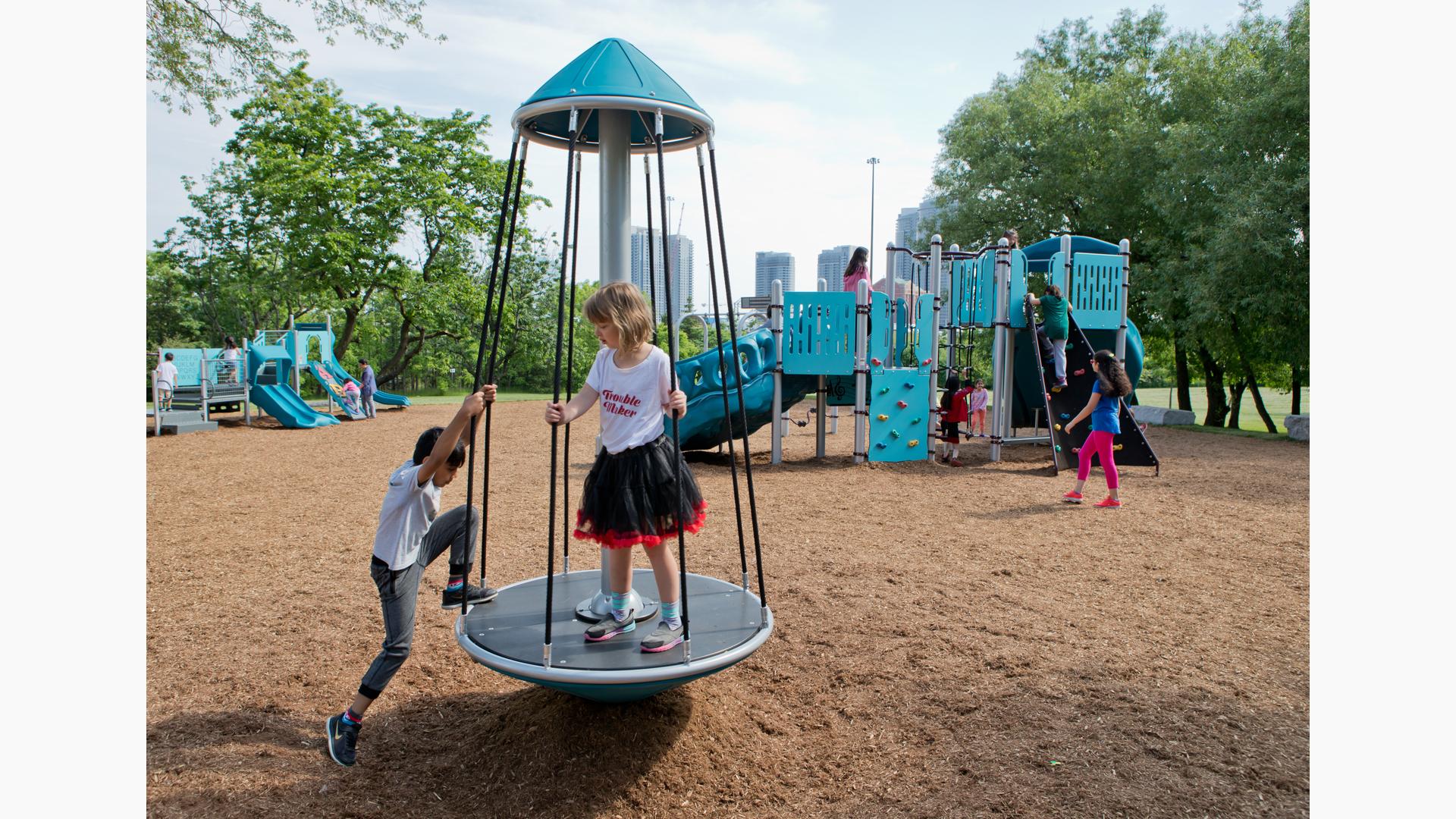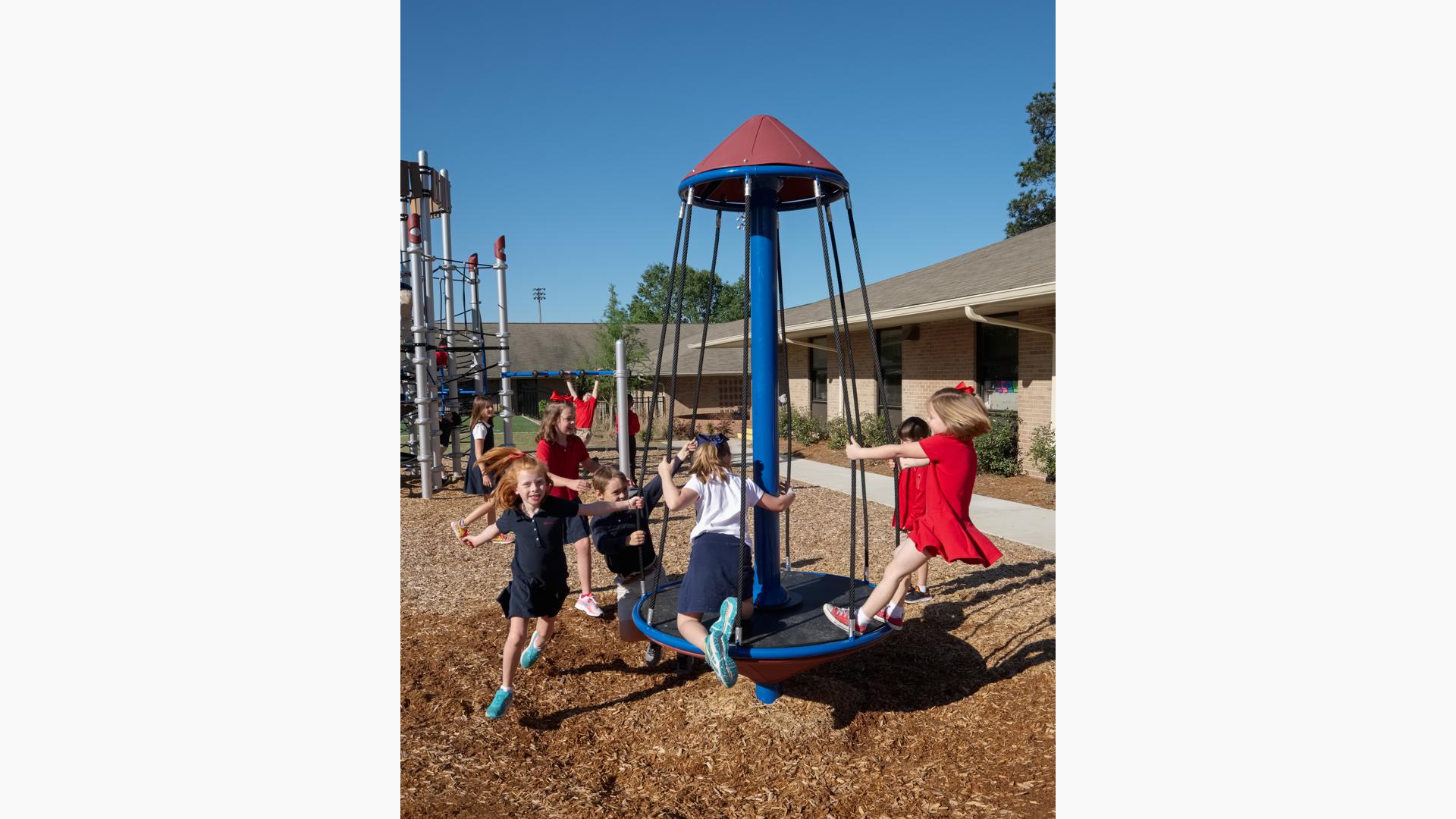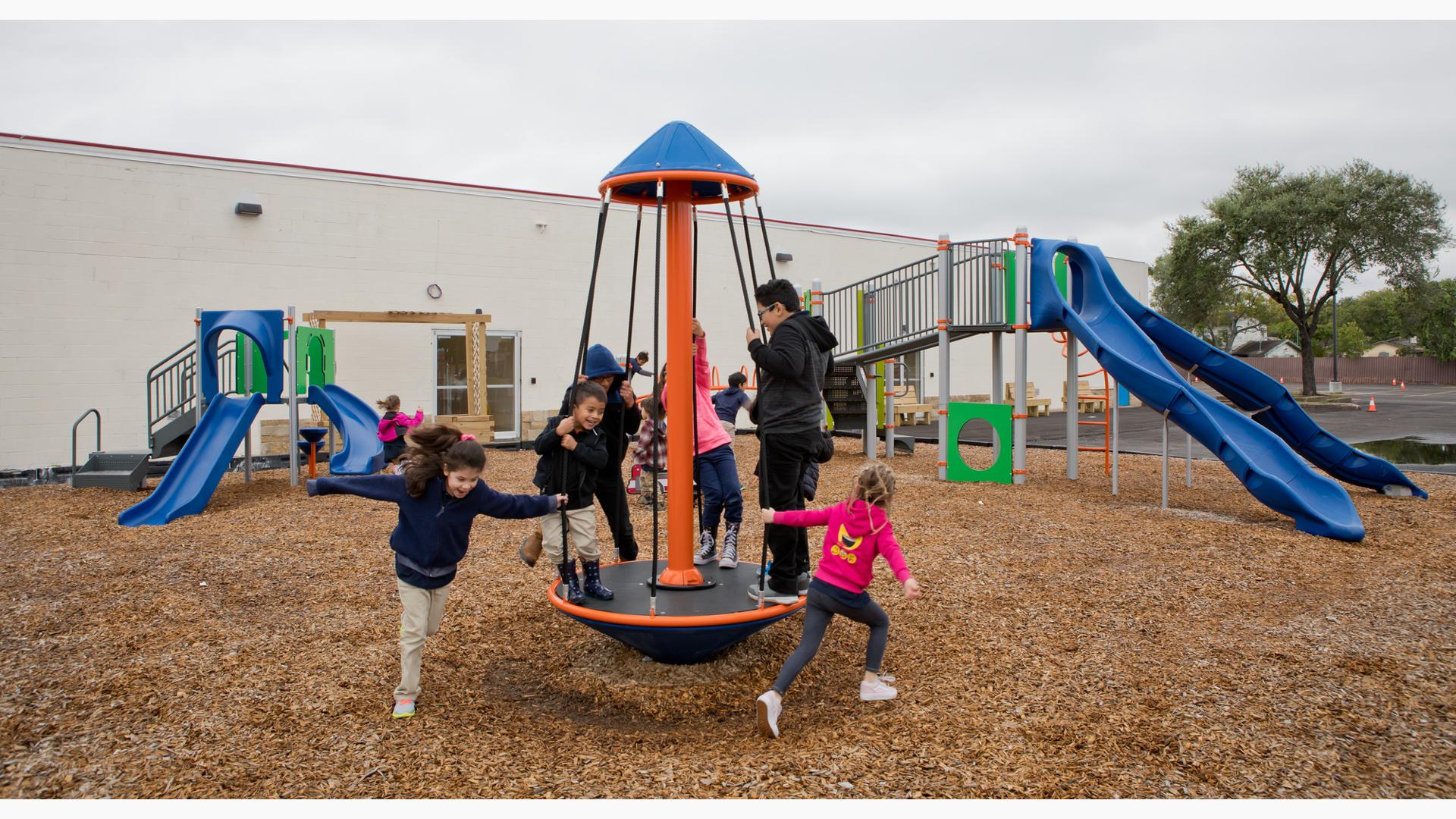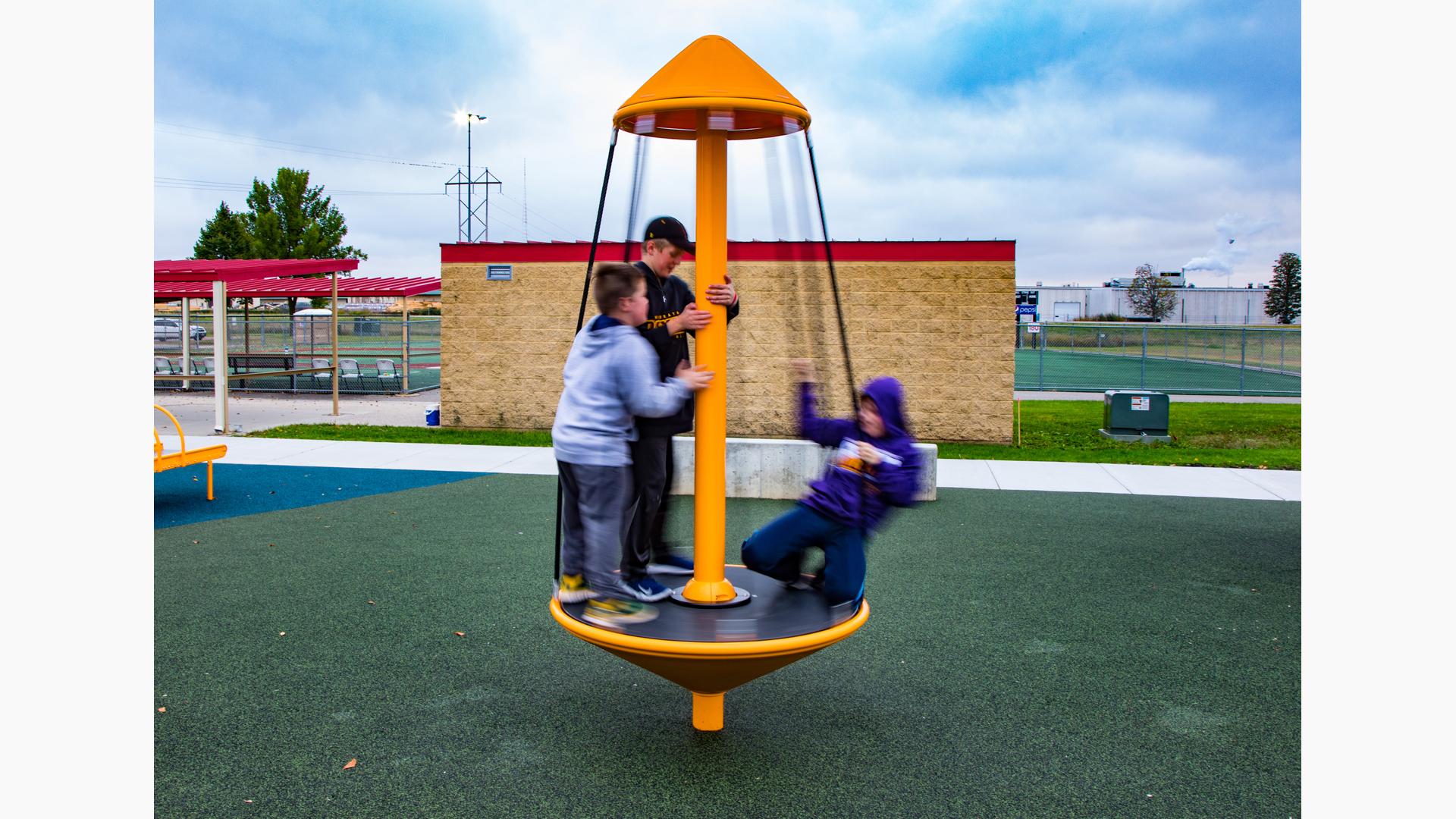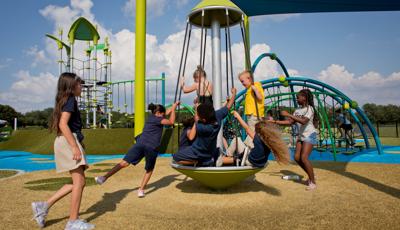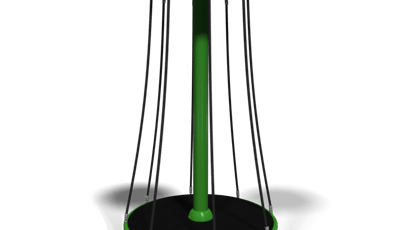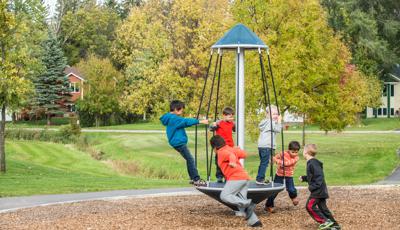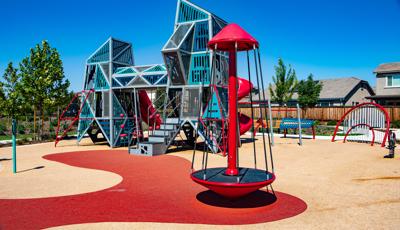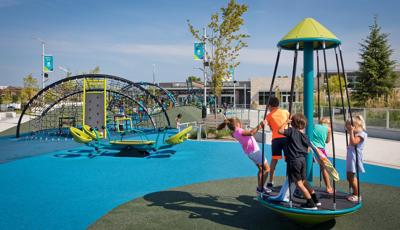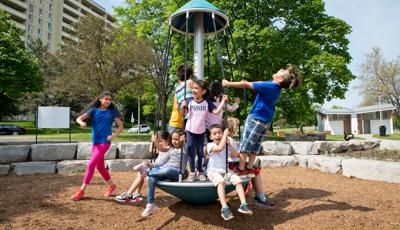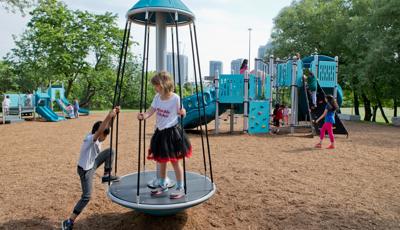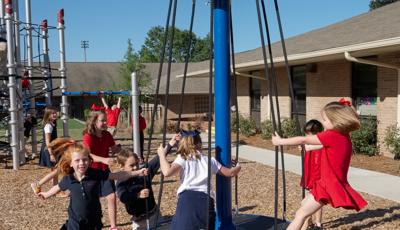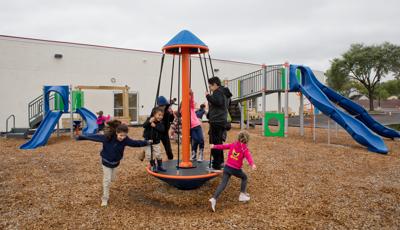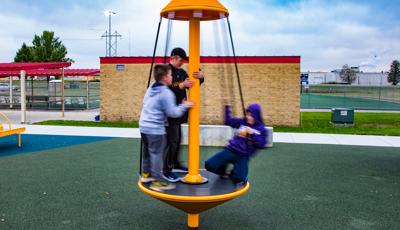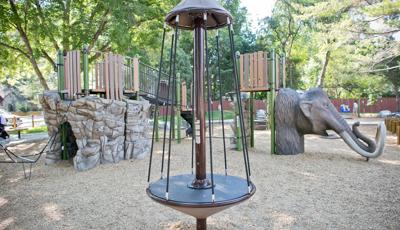 TopsyTurny® Spinner
Video features children playing on the TopsyTurny™ freestanding playground spinner.
[video: scene fades into three boys spinning their friend on a TopsyTurny playground spinner. The spinner has a large circular base with several ropes leading up to the top of the spinning central beam. The boy riding shouts: Yeah!]
[video: a group of boys hold onto the vertical ropes of the spinner while two boys push them around.]
Boy1: Weee!
Boy 2: Ahhh!
[video: camera focuses on the cone shaped top of the spinner with connecting vertical ropes as it spins. Camera switches back to the boys as they spin and play on the TopsyTurny spinner. Camera focuses on the boy's feet as they stand on the circular base of the spinner.]
Boy: Sure, everybody get on.
[video: two boys push their friends on the spinner.]
Boy: Somebody is.
[video: the camera walks towards a boy as he sits on the base of the spinner. He closes his eyes and acts like he is meditating. Two boys begin to spin their group of friends on the TopsyTurny spinner. They giggle as the boys begin to spin them faster and faster. Camera focuses on a girl as she stands on the spinner with a group of boys. She walks the opposite direction of which way the spinner is turning making it look like she isn't moving. Scene switches to the group of children as they spin on the TopsyTurny spinner. Camera switches to a top down view of the group of children as they spin and shout on the spinner. Scene switches to the camera mounted to the spinner view the riders down below. A boy leans out from the ropes of the spinner.]
Boy: Oh, my back! And I'm going to fly!
[video: camera is mounted to the base of the spinner pointed up to one of the boys riding. The boys shout as they push and spin the TopsyTurny spinner, the scene fades to black.]
Play Styles
Product Categories
Dimensions
Max Fall Height: 18" (0,46 m)
Min Area Required: 22' 3" x 22' 3" (6,78 m x 6,78 m)
Design/CAD Files for this Freestanding Play Element
Price Range (USD)
$5K-$10K
*Prices vary. For international and exact pricing, contact your local playground consultant.
Contact Your Consultant
Overview
The TopsyTurny® Spinner provides a fun way for kids to gain the valuable spinning motion they need for healthy growth and development. It also accommodates a large number of kids on the platform, between cables, and on the ground so that friends can play together. Spinning fast or casually rotating, the TopsyTurny Spinner is a great freestanding addition to your playground.
Features
Large, black GripX-textured deck accommodates multiple kids and offers excellent traction and slip-resistance

Eight polyester-wrapped, steel-reinforced cables provide sufficient handholds; available in red, black or tan

Spinner base and top made from durable, UV-stable rotomolded polyethylene in your choice of color

Center post available in any ProShield® color

Direct bury
ProShield® Finish
Polyethylene
Climbing Cables
Sensory
Proprioception
Vestibular+
Motor Skills
Balance
Core Body Strength
Upper Body Strength
Social/Emotional Skills
Cooperation
Imaginative Play
Social Skill Development
Learn about Developmental Benefits
Related Playground Components