Flywheel® Spinner
Model #185927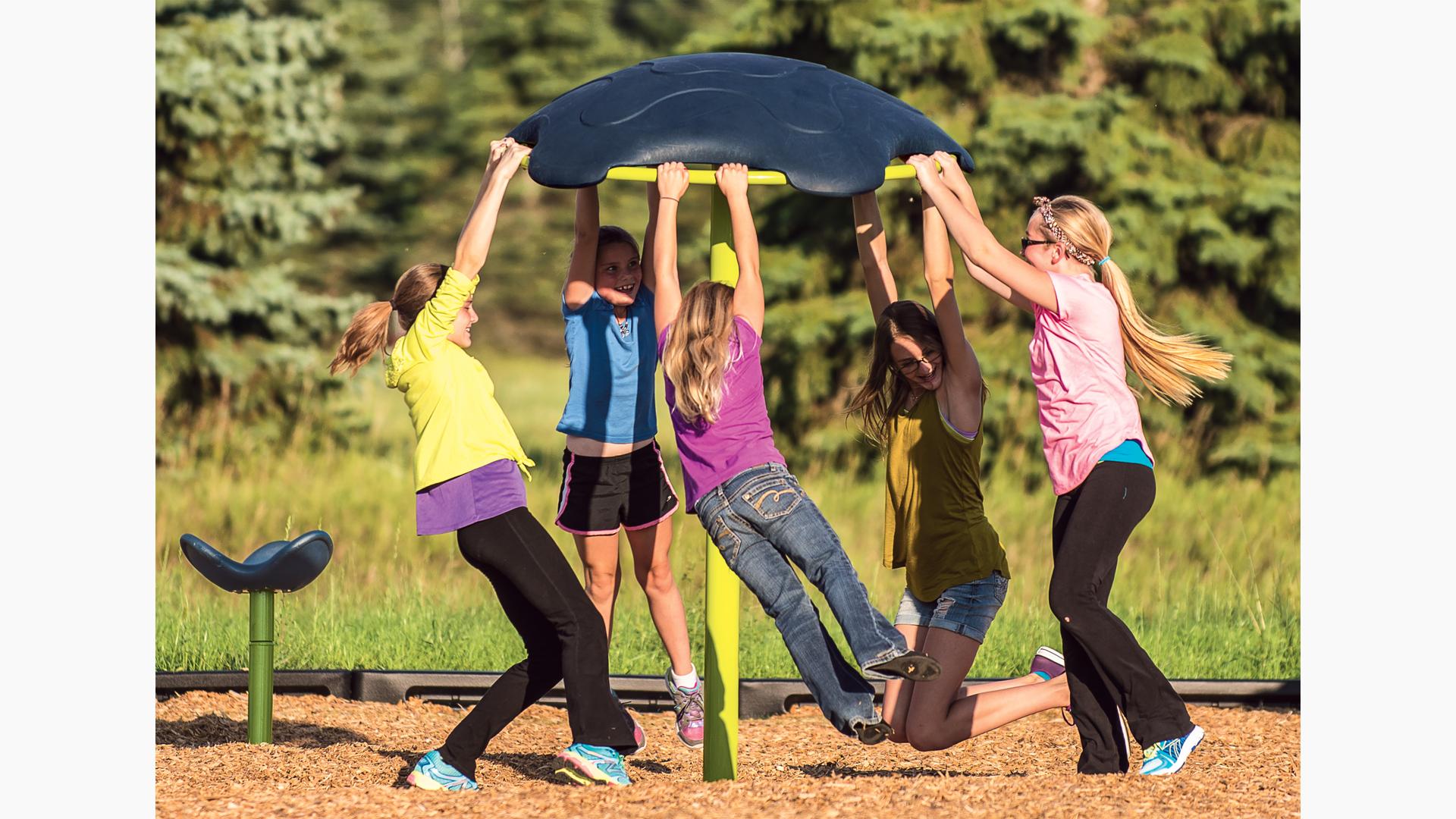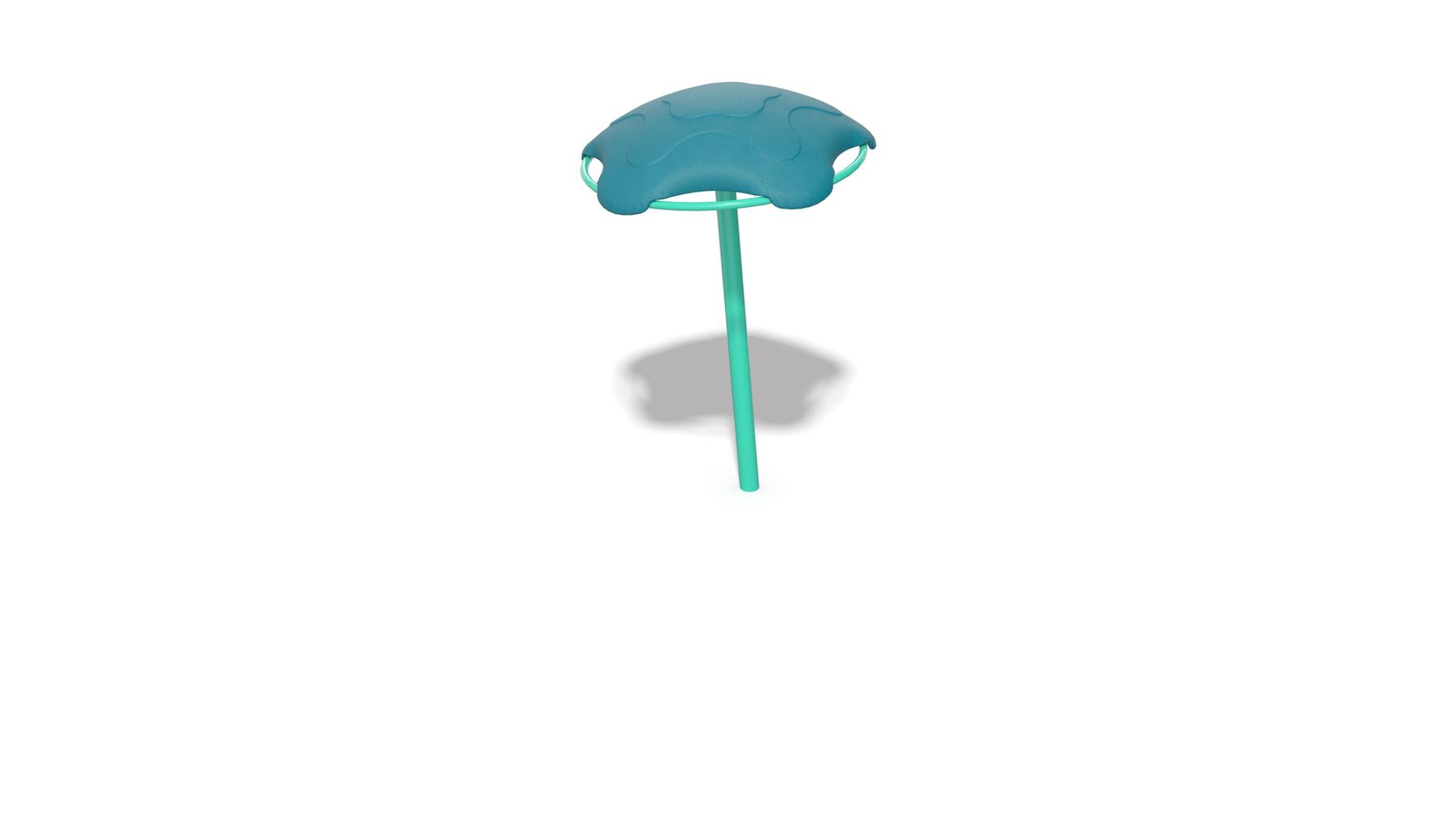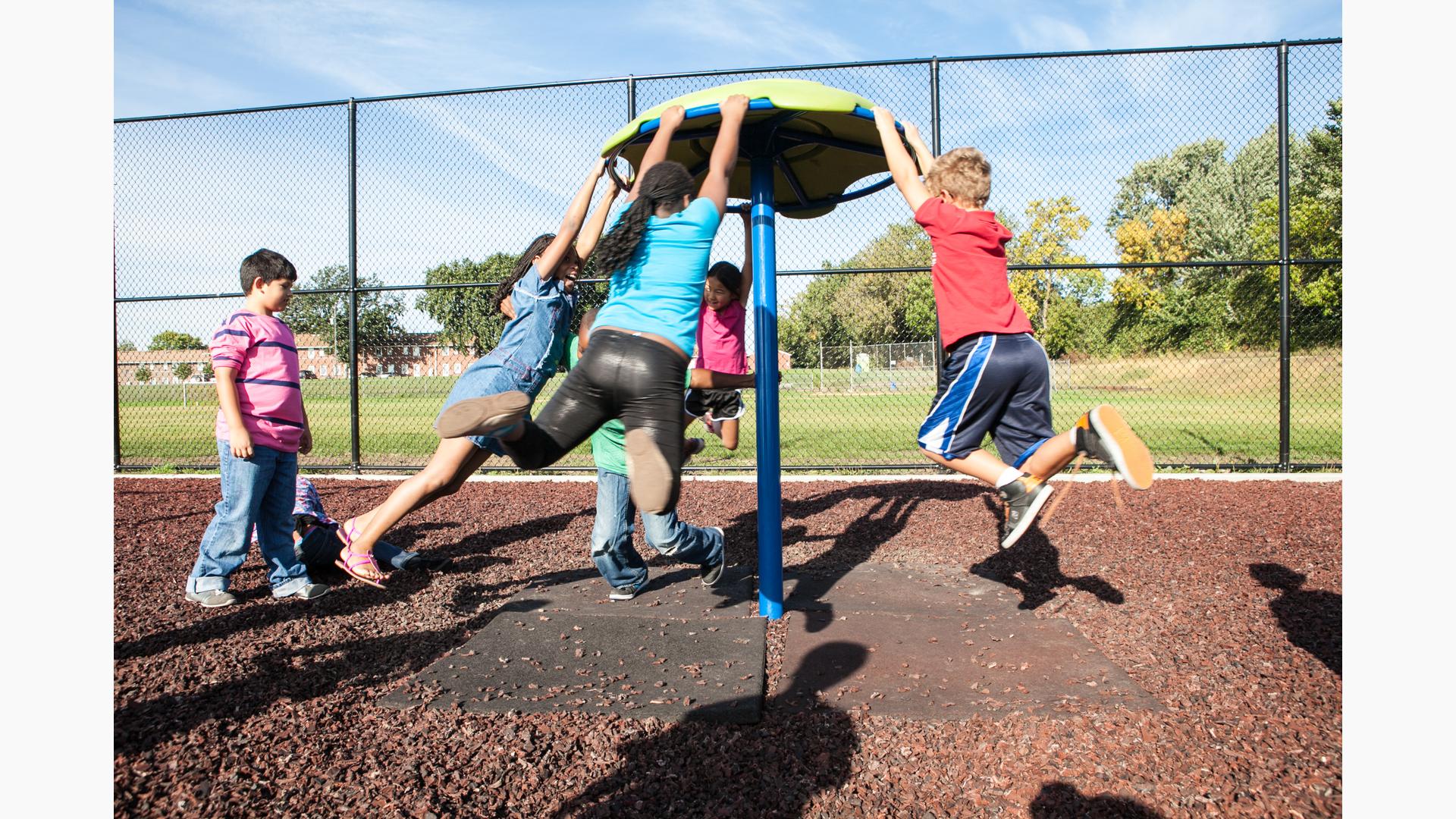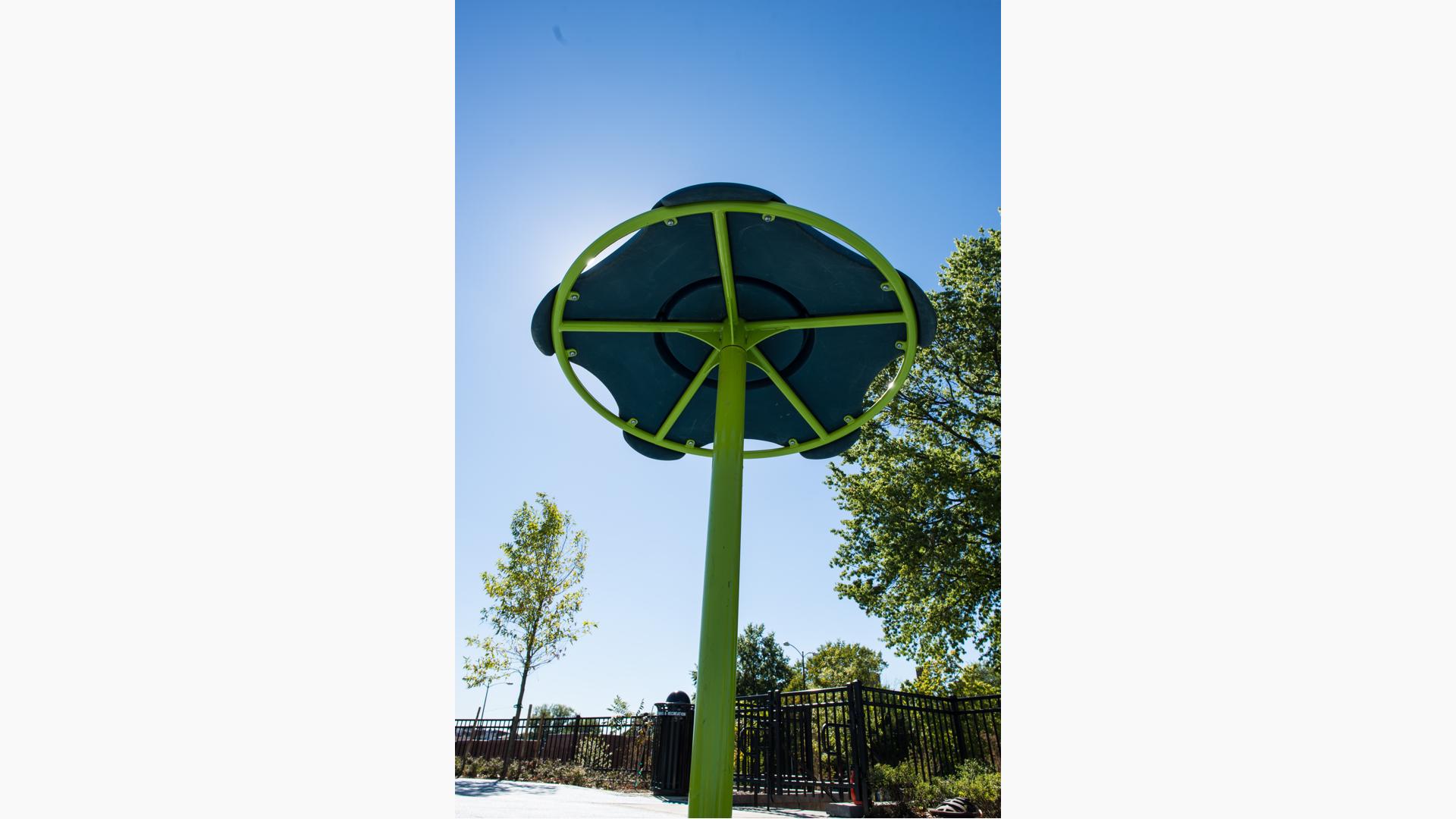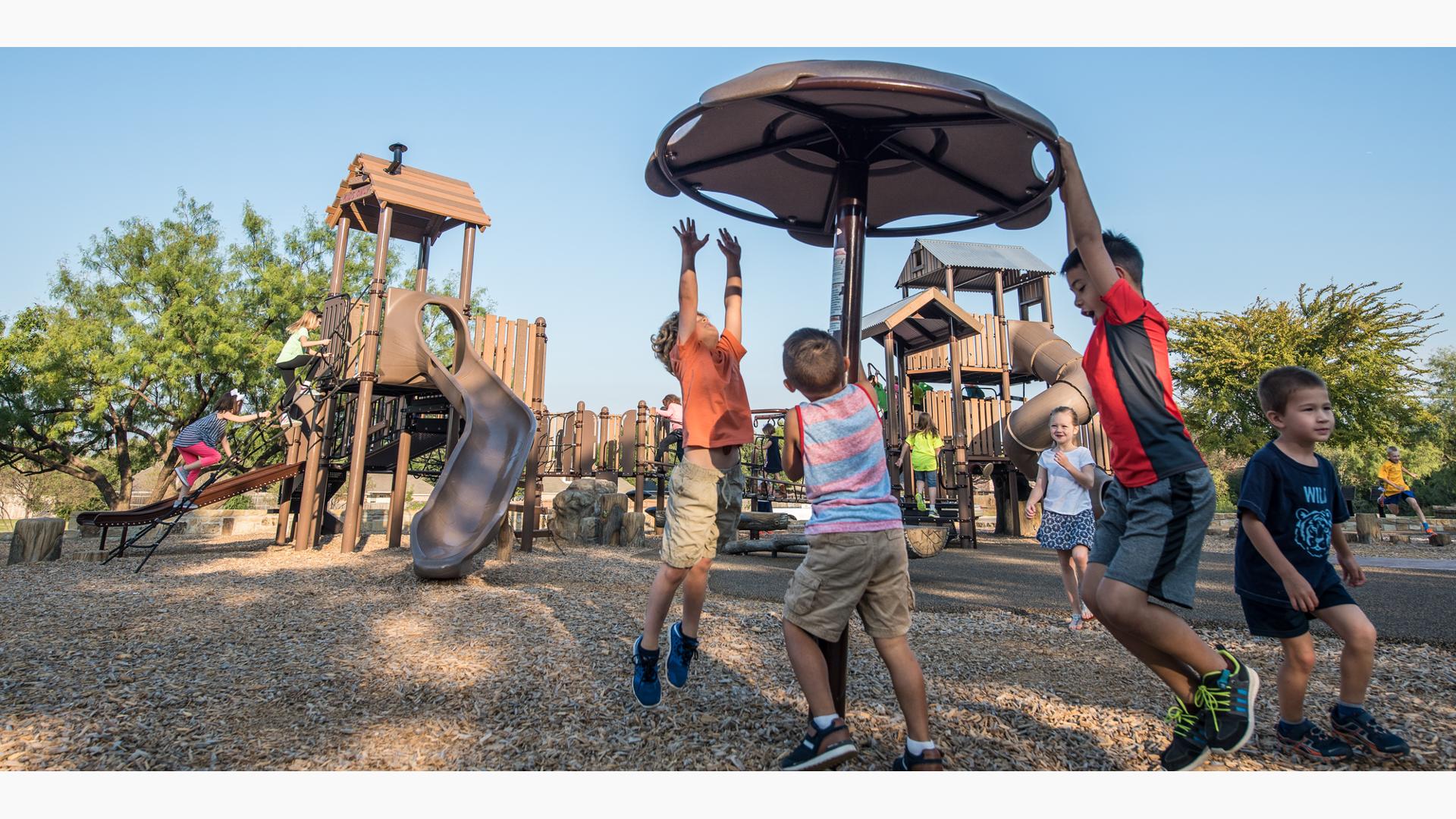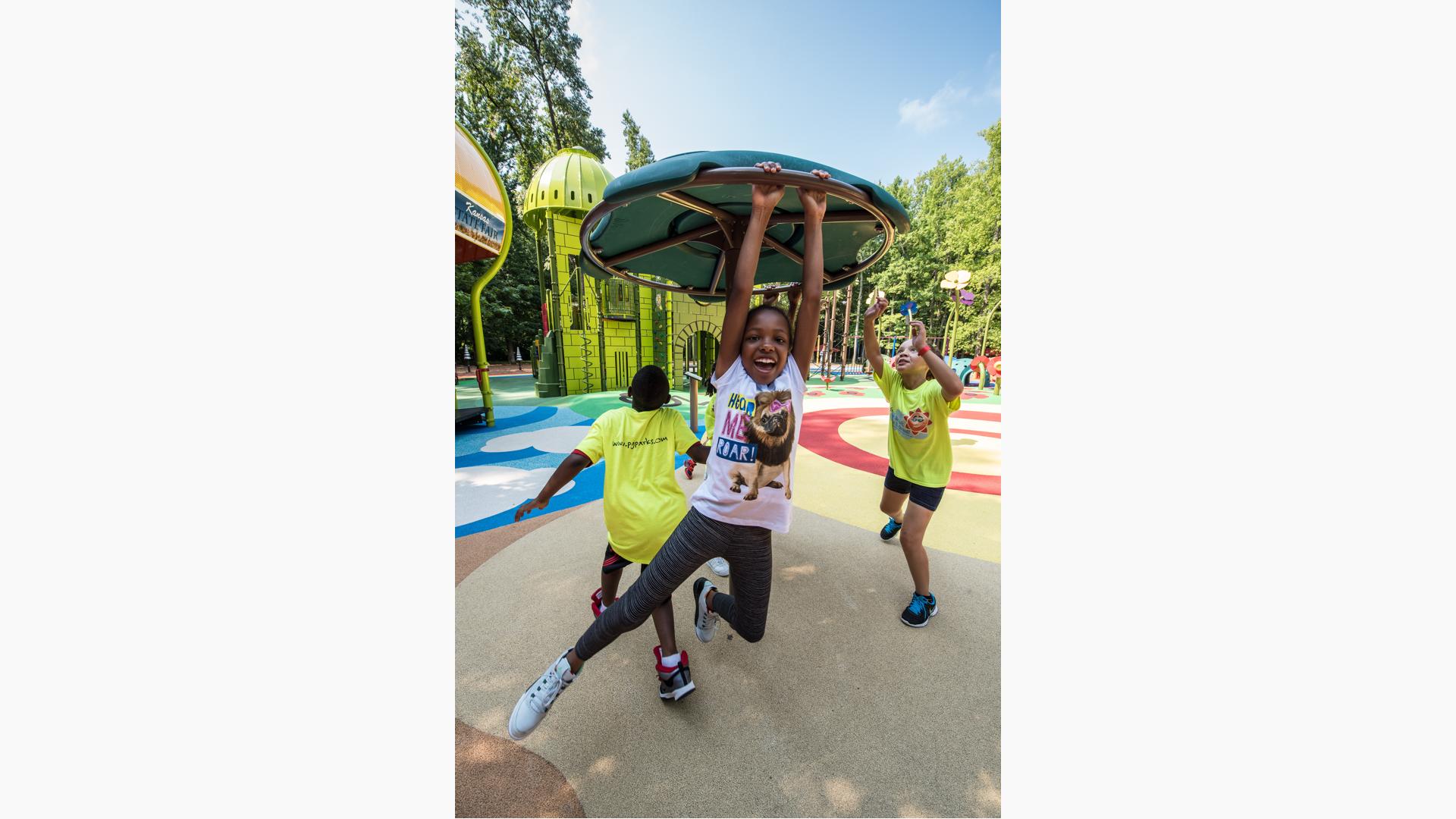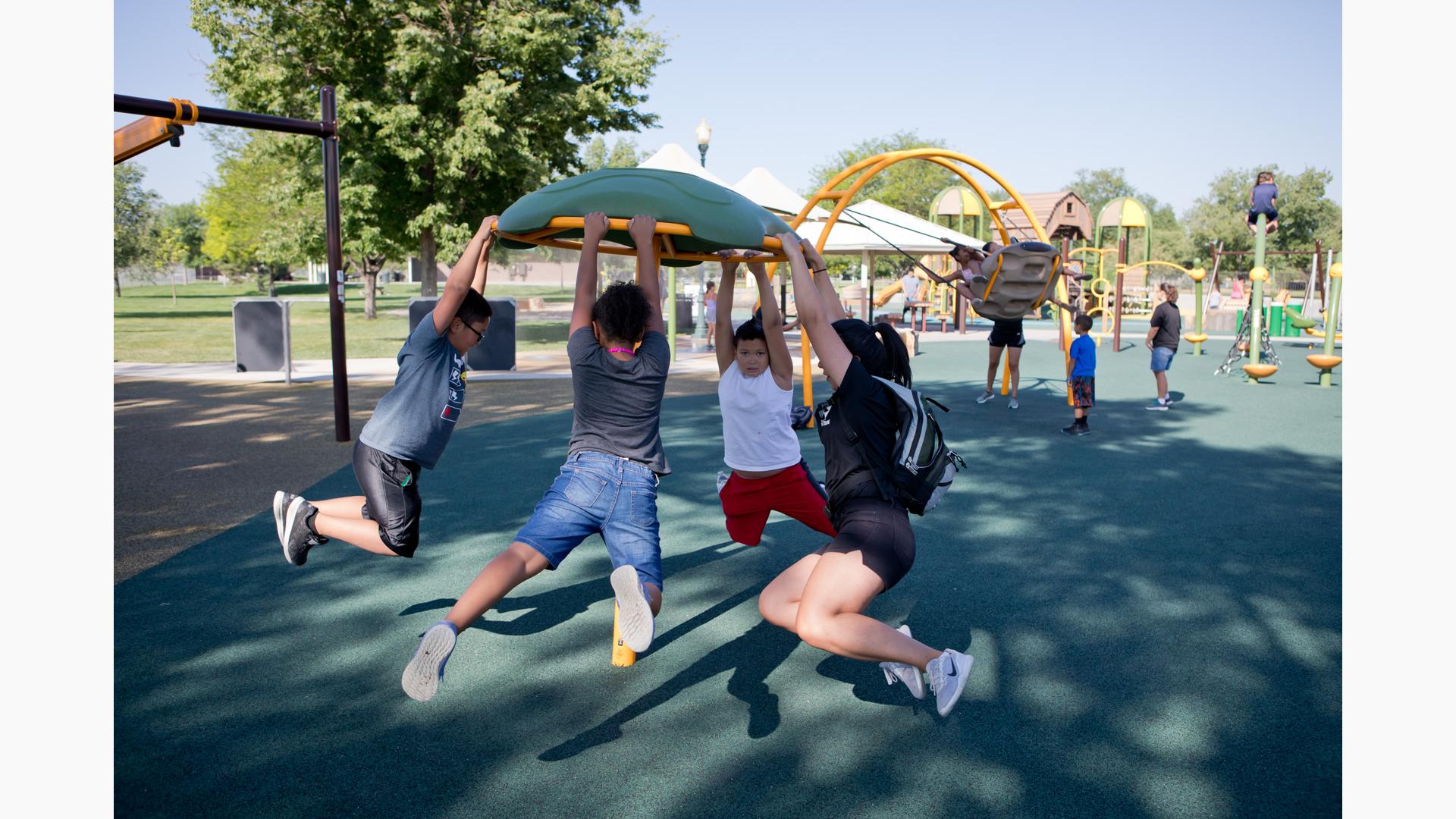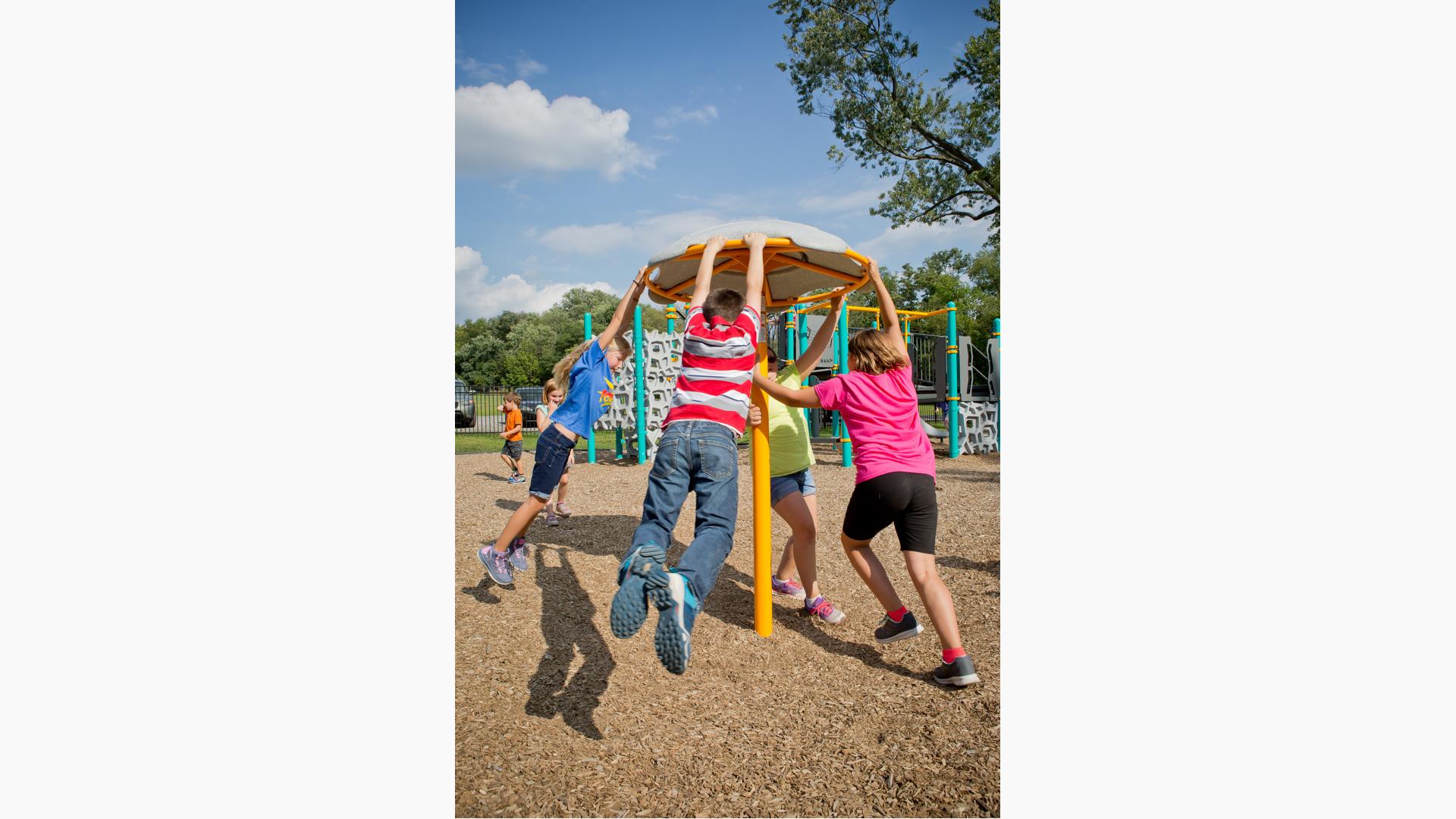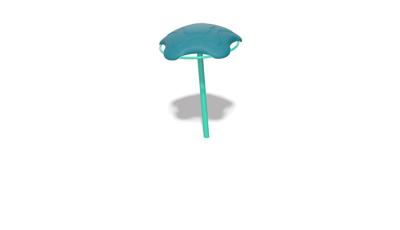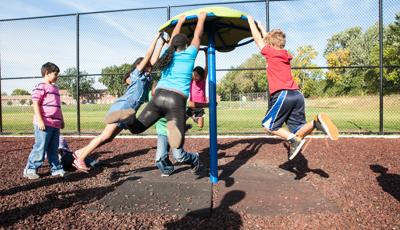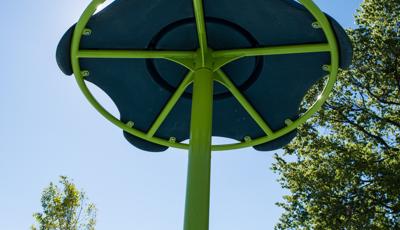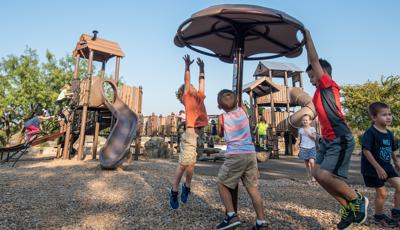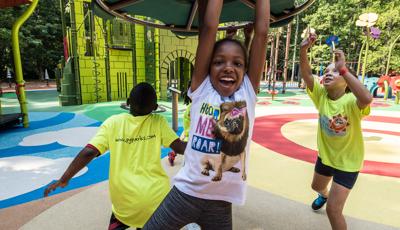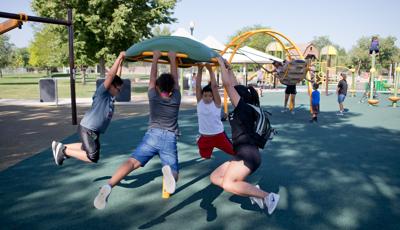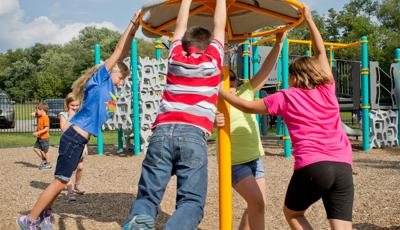 Flywheel® Spinner
Video features children playing on a Flywheel playground spinner.
[video: a group of children hang from the mushroom shaped playground spinners and spin in circles. They shout and scream with excitement. Some children let go as they spin and new children jump and take their place. Scene switches to a child wearing a camera on a helmet. The child's hands can be seen holding onto the hand bar of the Flywheel as it spins. The child looks across the Flywheel to the other children riding. Scene switches to a side view of child as they spin. A girl stands and pushes each of the riders to give them more momentum.]
Girl: Okay ready? One second.
[video: camera switches to a close-up view of the top of the Flywheel spinner as children hold onto the hand grips. Camera view is from underneath the Flywheel viewing out. A boy climbs on a playground in the background while children swing past the camera. Camera angle changes to a view up at the inside of the Flywheel top as it spins. A child speaks off camera.]
Child: Oh I let go.
[video: close-up of a child's hands as they reach up and grab the handle of the Flywheel and begin spinning. Camera zooms out from the Flywheel as it turns and a group of children ride together. Scene switches to a side view as children swing in and out of the frame. The camera pulls back for a full view of children spinning on the Flywheel spinner. A boy standing near by says: Wait till there's an open space there. Scene fades to black.]
Product Categories
Dimensions
Max Fall Height: 74" (1,88 m)
Min Area Required: 22' 3" (6,78 m) diameter
Design/CAD Files for this Freestanding Play Element
Price Range (USD)
$0K-$5K
*Prices vary. For international and exact pricing, contact your local playground consultant.
Contact Your Consultant
Overview
This multi-user spinner invites kids to hang on and play together, providing social interaction, along with vestibular stimulation.
Features
Accommodates up to 5 kids

Compact way to add the spinning motion kids need
Design ensures safety by limiting the number of kids that can participate at once
Cover is 47-1/2" in diameter and is made of durable, color fast, vibrant polyethylene
Set at a 5-degree angle to aid momentum
ProShield® Finish
Polyethylene
Sensory
Proprioception
Tactile
Vestibular+
Motor Skills
Agility
Coordination
Core Body Strength
Flexibility
Motor Planning
Upper Body Strength
Social/Emotional Skills
Cooperation
Social Skill Development
Learn about Developmental Benefits
Related Playground Components