Bobble Rider™, Double
Model #164075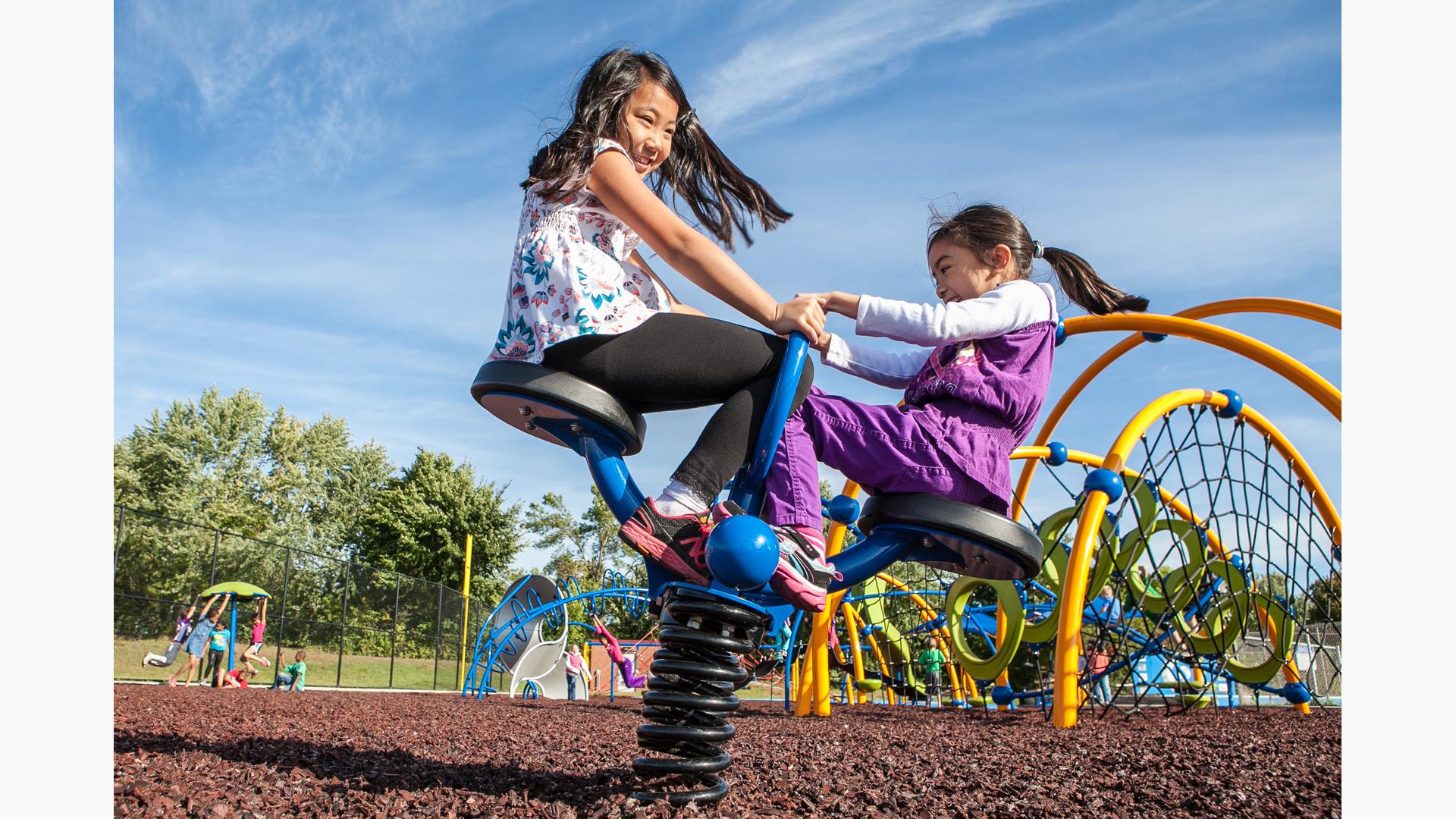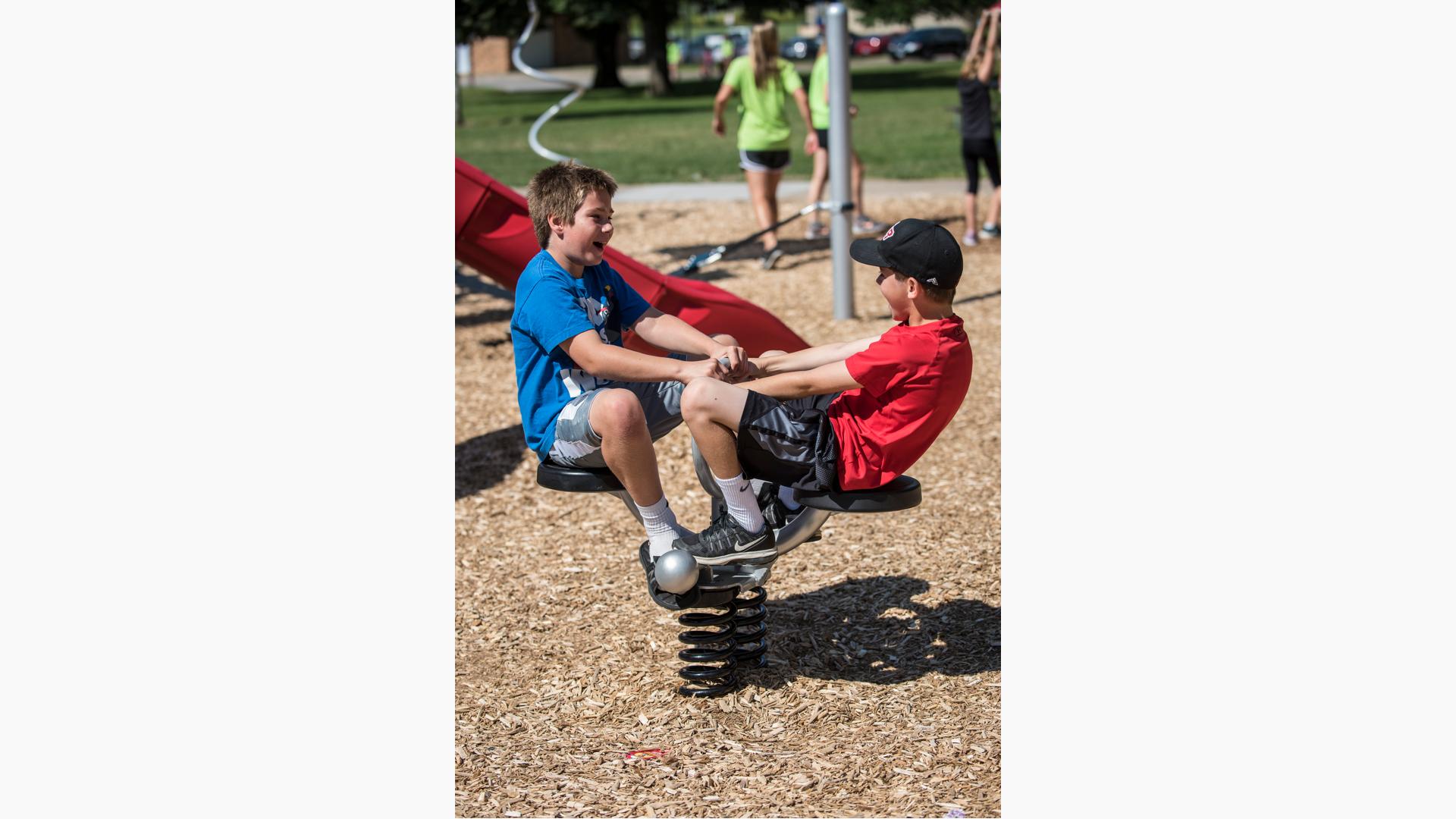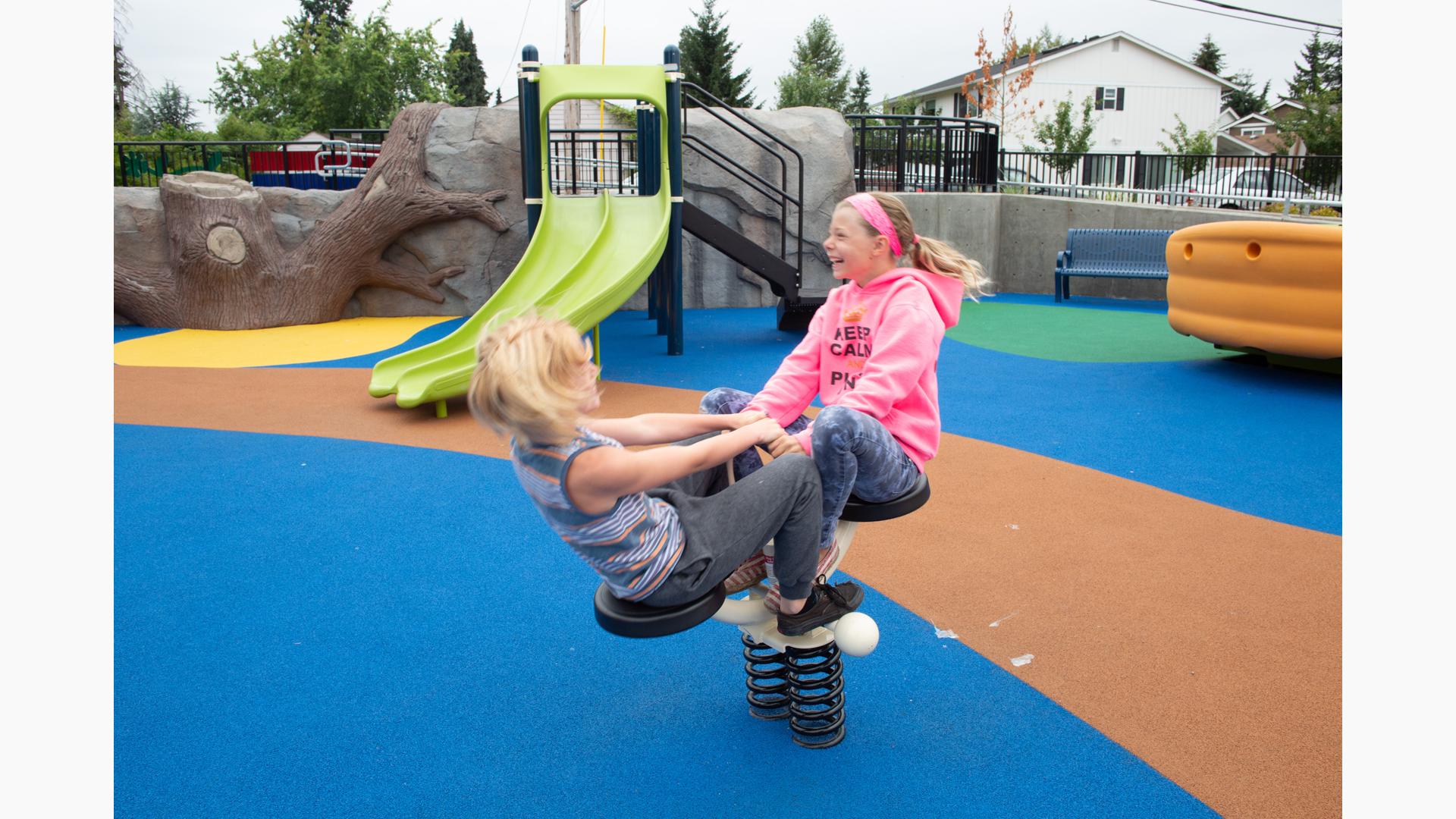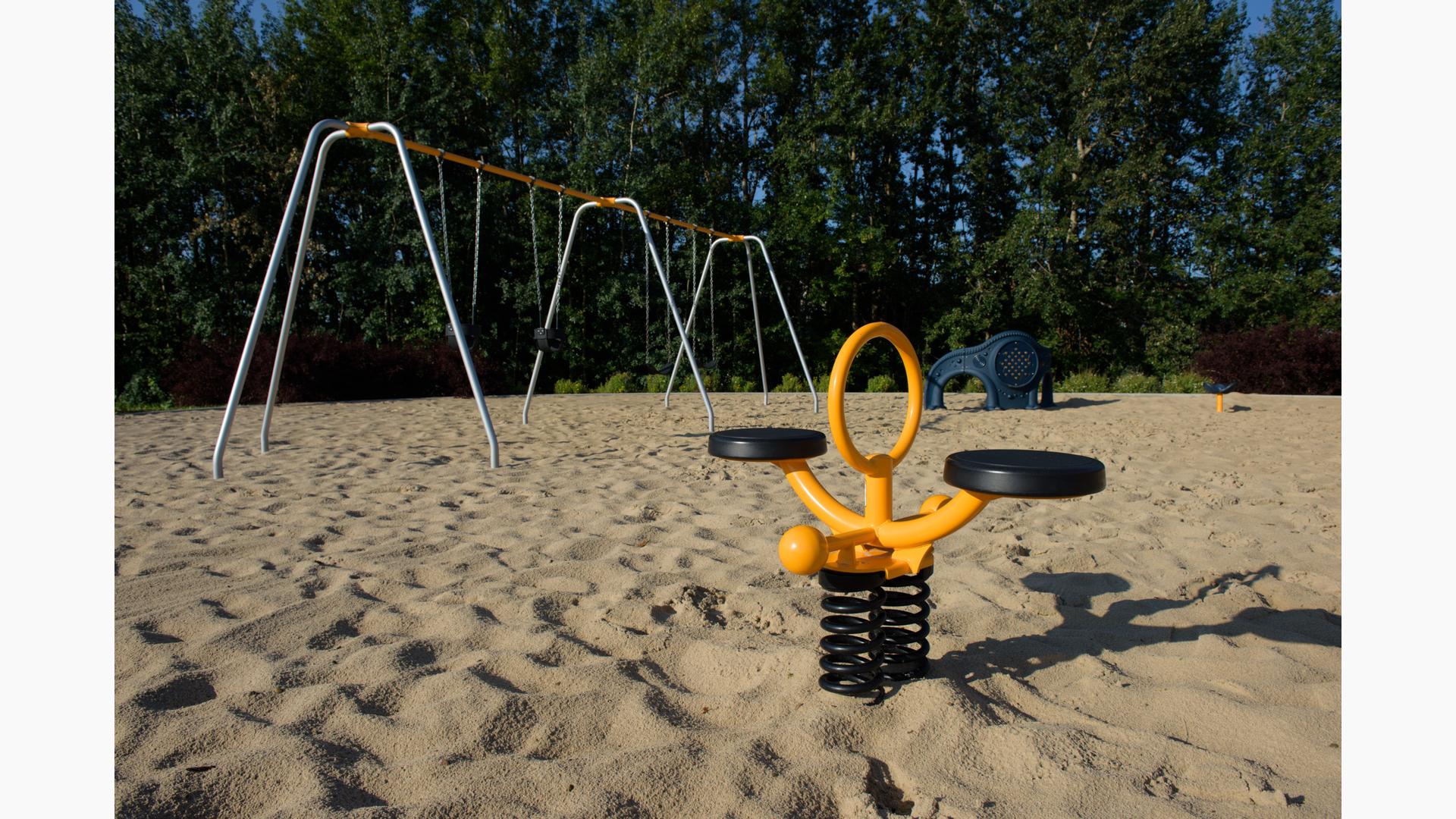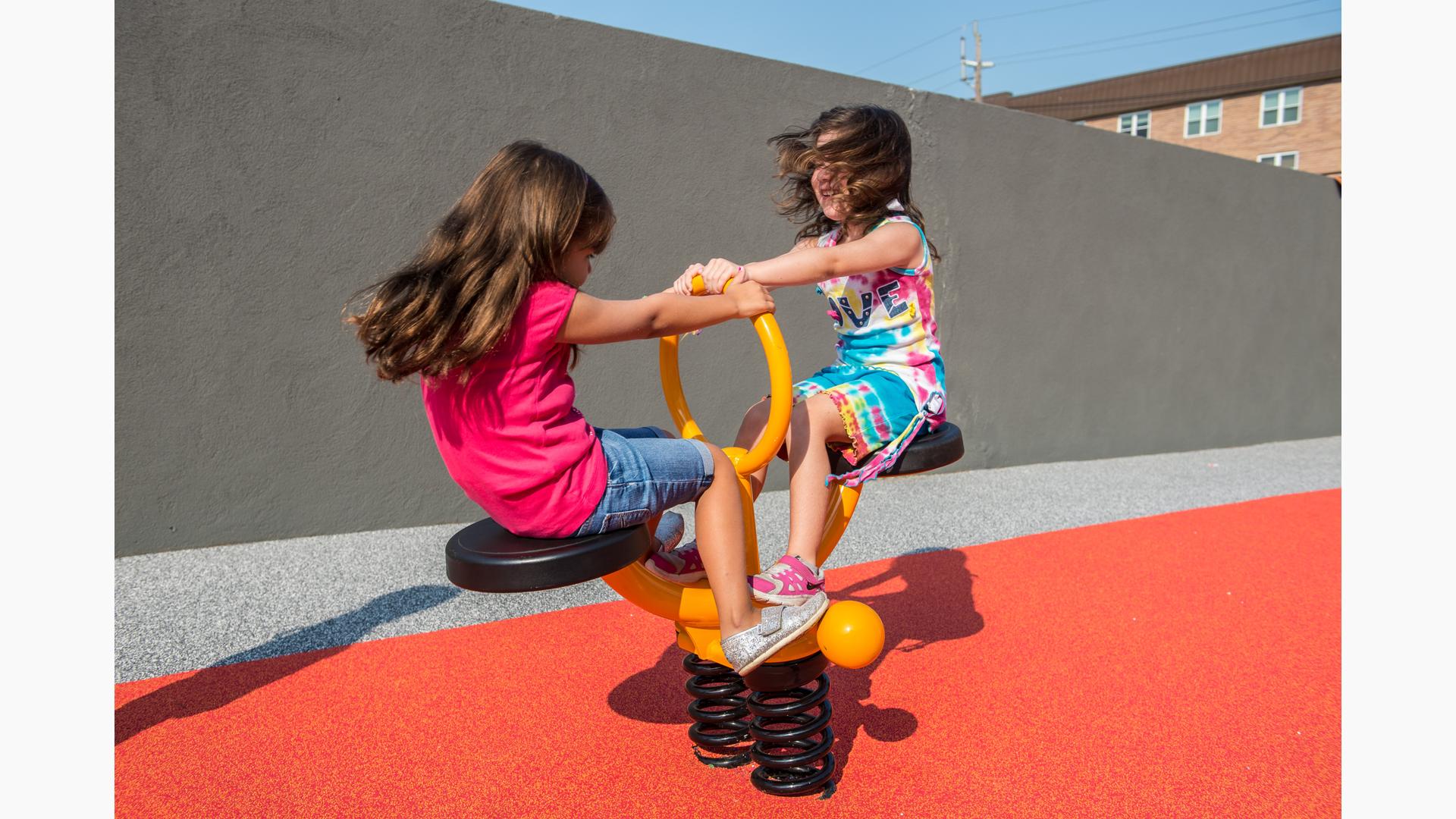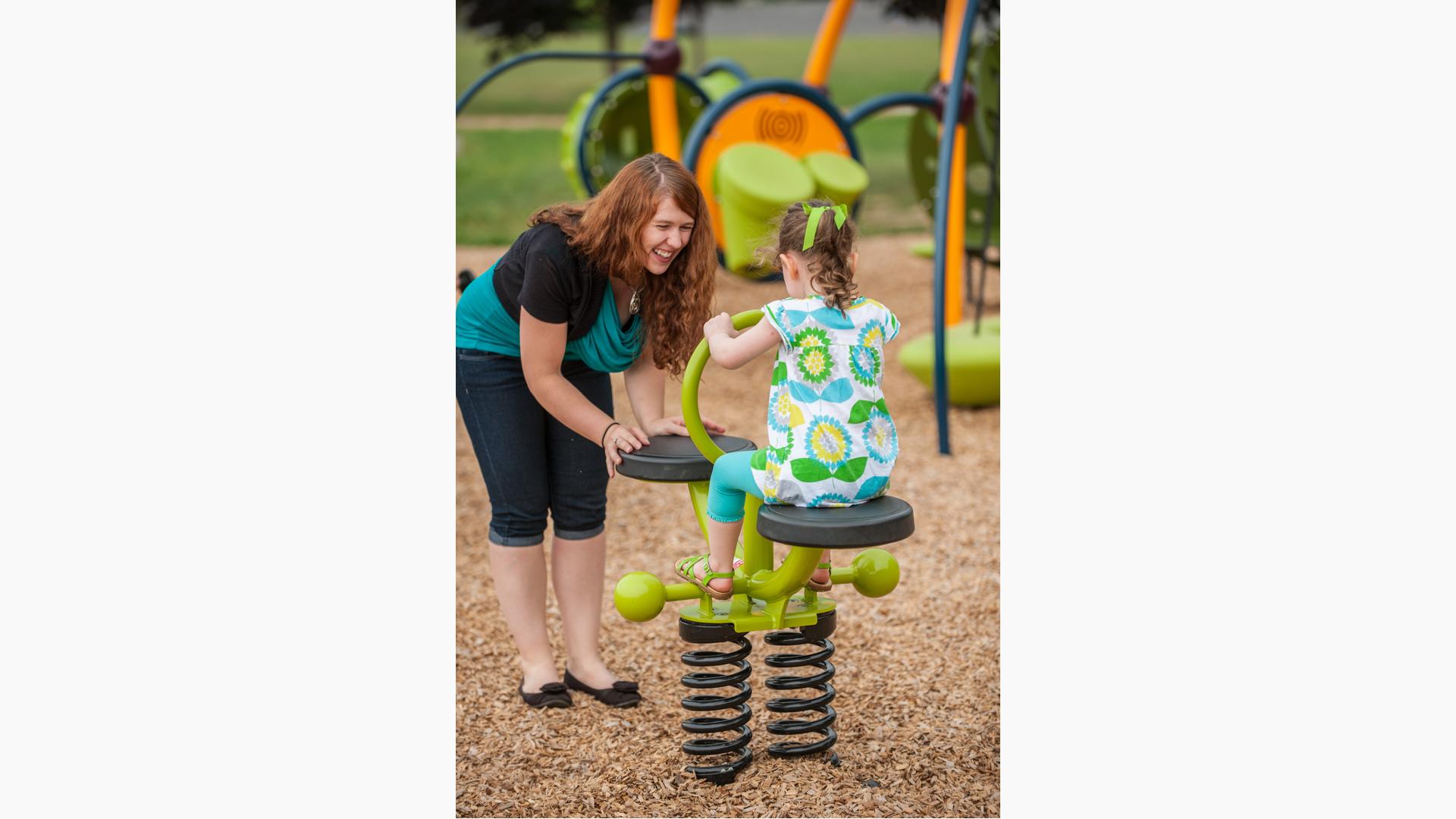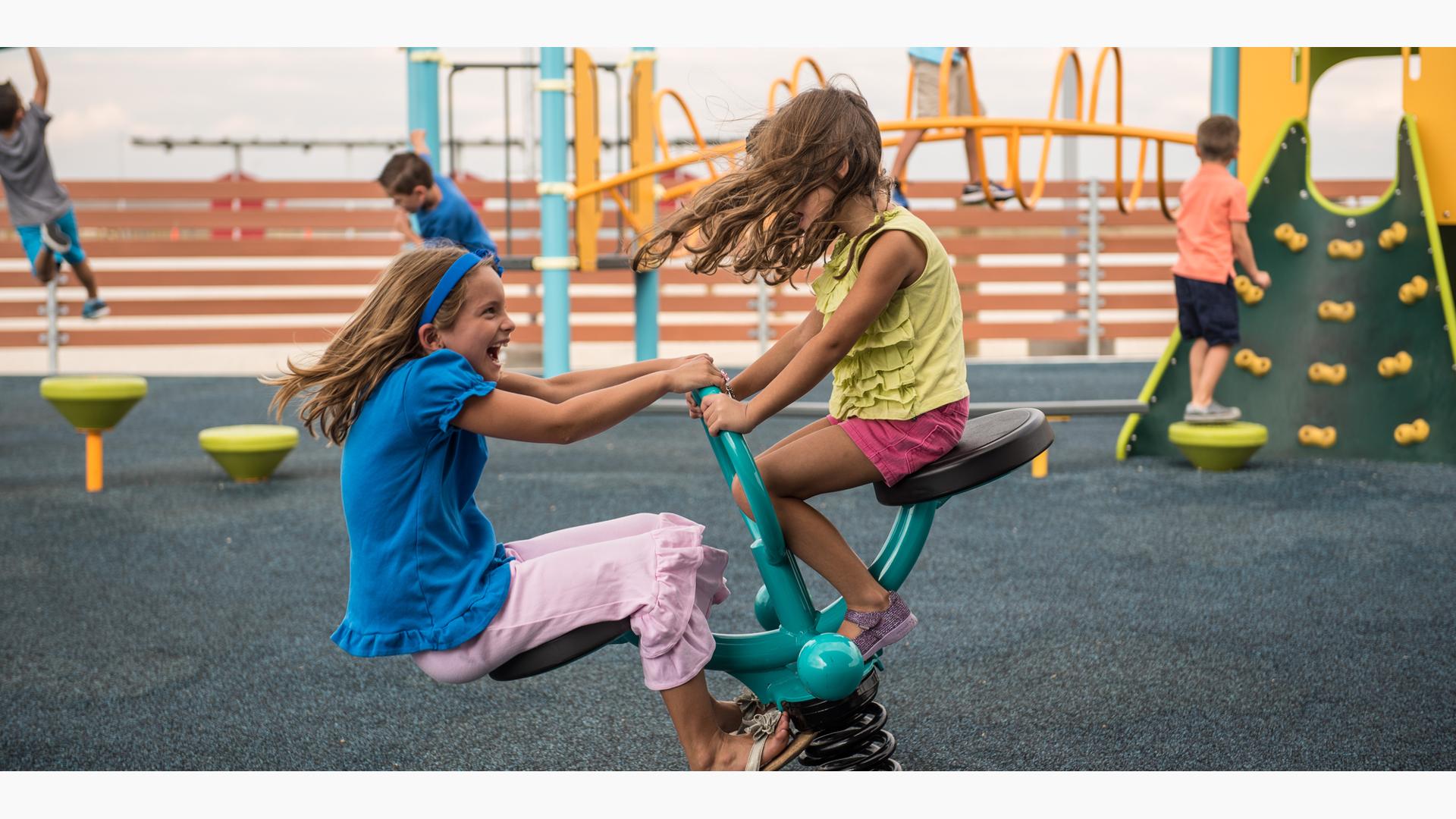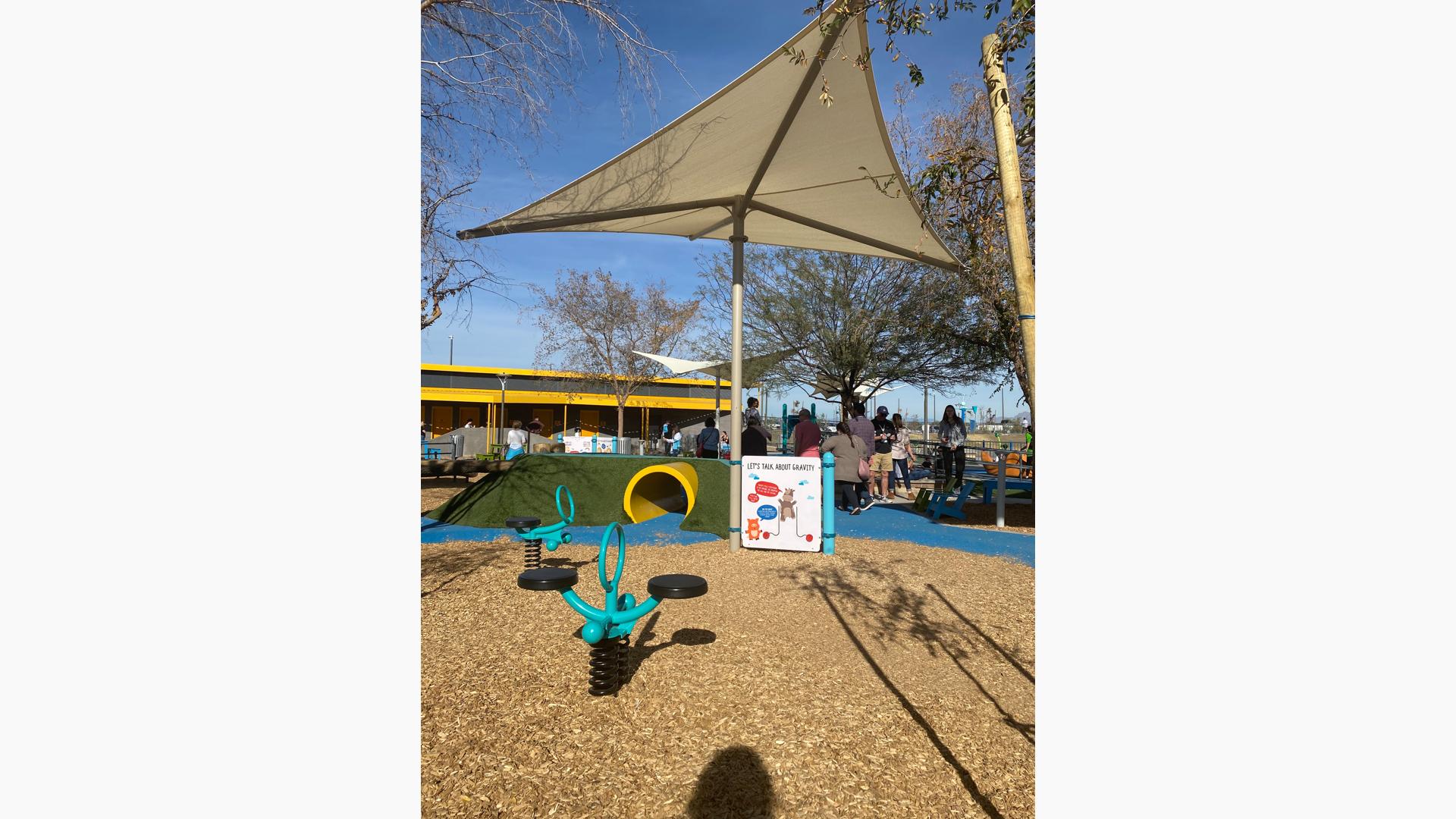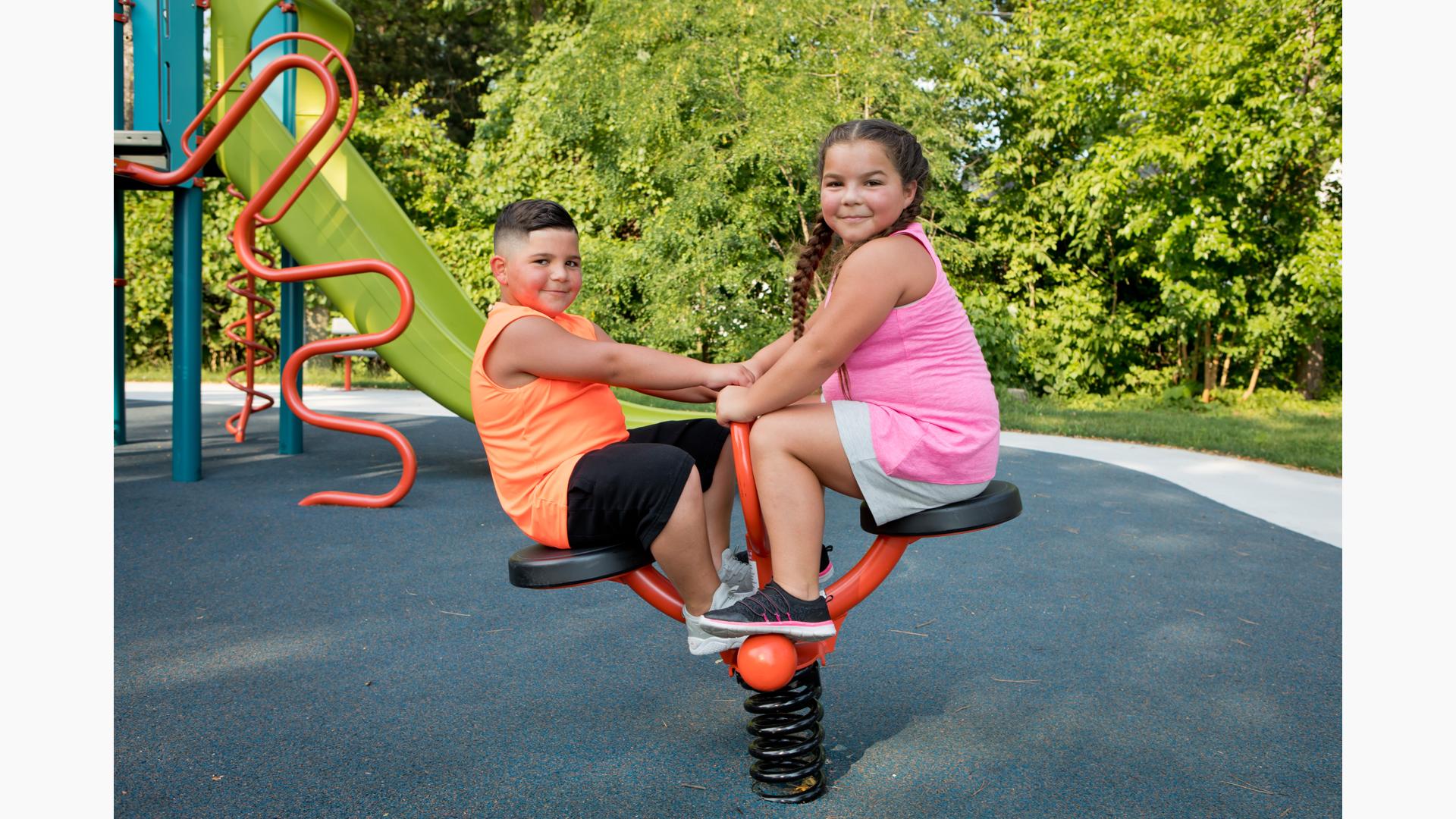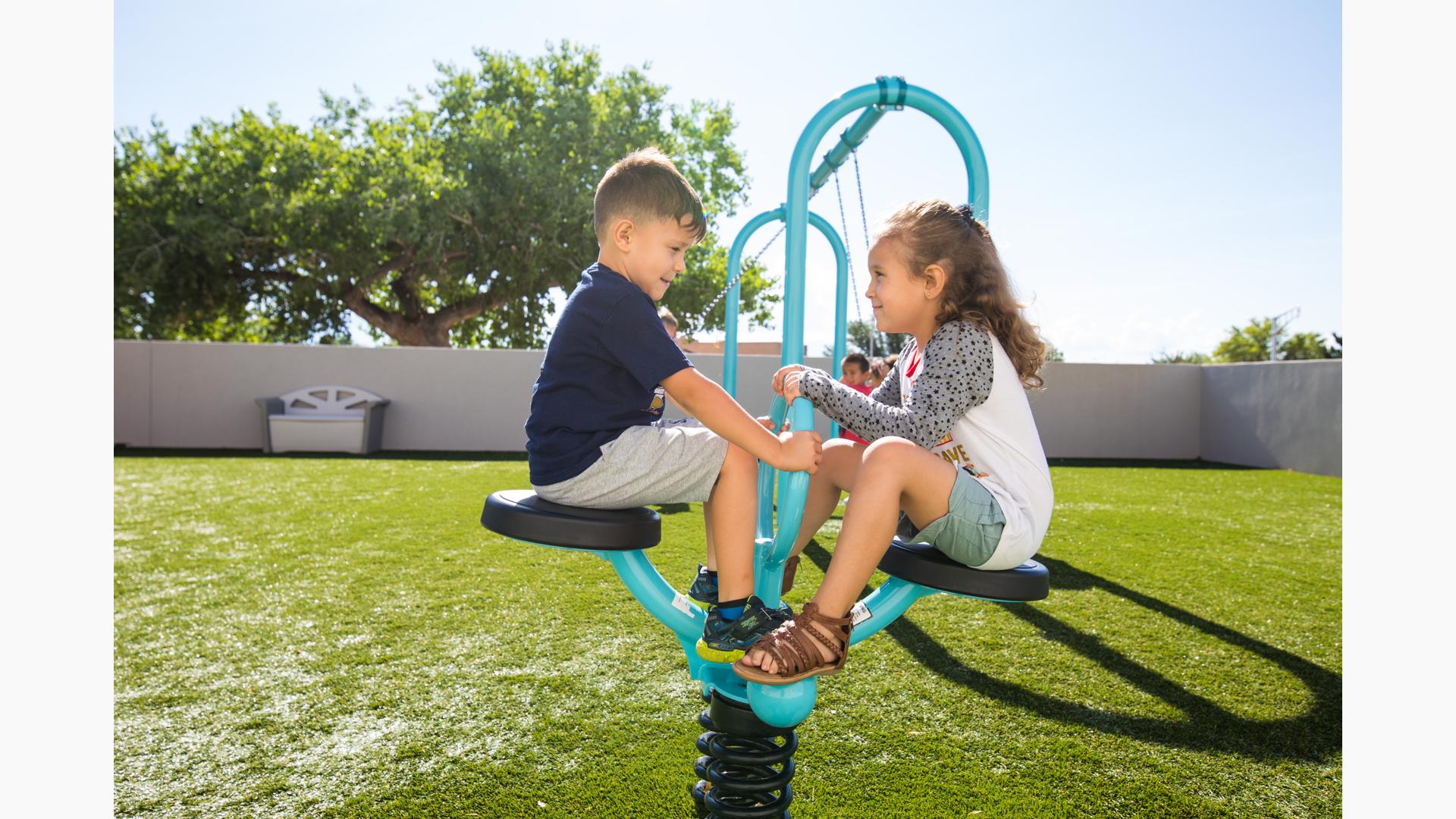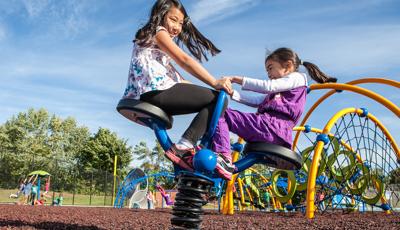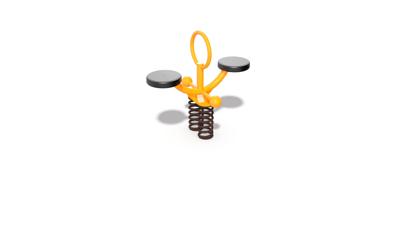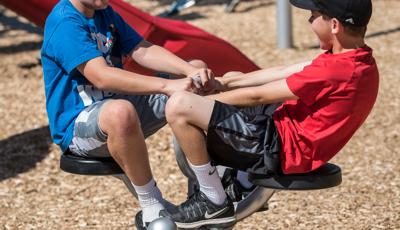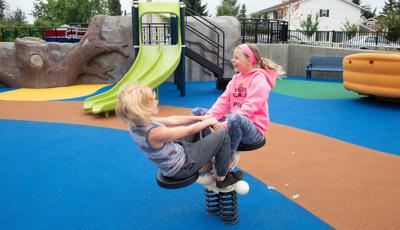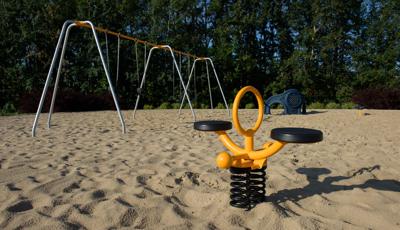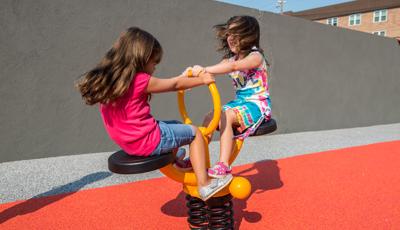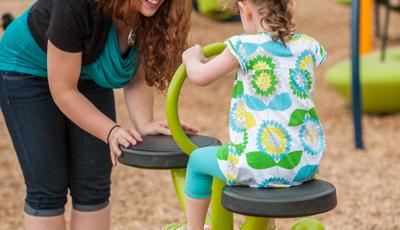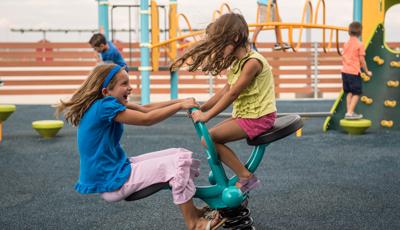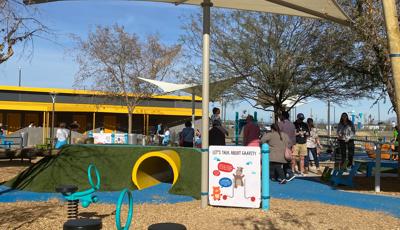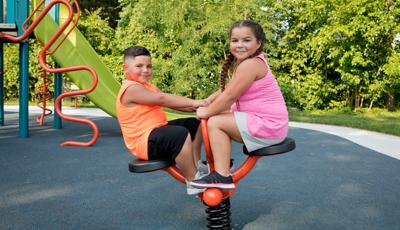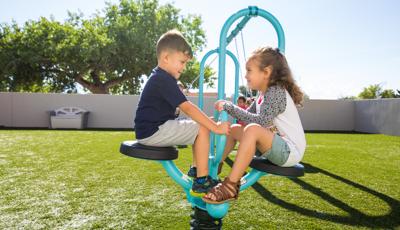 Bobble Rider™, Double
Video features a freestanding play Double Bobble Rider playground spring rider.
[video: fade into a full view of a red double seated Bobble Rider spring ride. Camera switches to two girls as they sit on the bobble rider seats facing each other. The both hold on with one hand while the hold their other hand in the air like riding a bull. A boy laughs loudly off camera. Camera switches to back view of one of the girls as they continue to ride the spring rider. They giggle as they sway closer to the ground.]
[video: close-up of a child's back and feet as they ride on the Double Bobble Rider. Camera switches to a full side view as a boy and girl ride on the bobble rider together. Children can be heard shrieking in the background. Camera does a close-up pan of the boy and girl's face as the ride back and forth.]
Child off camera: Hi dad!
[video: camera pans down the front of the girl down to her feet and the double spring support under neither. Camera pulls back for a full view of the boy and girl as they continue to ride on the double bobble rider. Camera close-up of the boy's feet as they sit on the designated foot rests on the rider.]
[video: camera switches to a different park where another boy and girl ride on the double bobble rider. Camera view is behind two girls as they ride the spring rider together. One girl lets out a shriek and raises one of her hands up in the air. Camera zooms in on one of the girls faces as the hold their hands out to high five while they sway back and forth. They laugh when they miss each other's hands.]
[video: camera angle switches to looking up at the girls while they right. They girls look down at the camera.]
Girl 1: Wee!
Girl 2: Hi!
[video: girl two lifts her hand up in the air when she addresses the camera. Camera switch to a side view of two different girls as they ride the double bobble rider together in slow motion. Fade to black.]
Age Ranges
2 to 5 years
5 to 12 years
Product Categories
Dimensions
Max Fall Height: 25" (0,64 m)
Min Area Required: 13' 8" x 15' 3" (4,17 m x 4,65 m)
Design/CAD Files for this Freestanding Play Element
Price Range (USD)
$0K-$5K
*Prices vary. For international and exact pricing, contact your local playground consultant.
Contact Your Consultant
Overview
The Bobble Rider™ provides tons of springy, wobbly, bobbly action.
Features
Available in single and double models
For one or more kids
Large handle and super-sturdy construction
Maximum bendy action
ProShield® Finish
Sensory
Proprioception
Tactile
Vestibular+
Motor Skills
Balance
Coordination
Core Body Strength
Flexibility
Lower Body Strength
Motor Planning
Upper Body Strength
Social/Emotional Skills
Cooperation
Imaginative Play
Social Skill Development
Learn about Developmental Benefits
Related Playground Components