DigiRider® Rocket Ship
Model #233055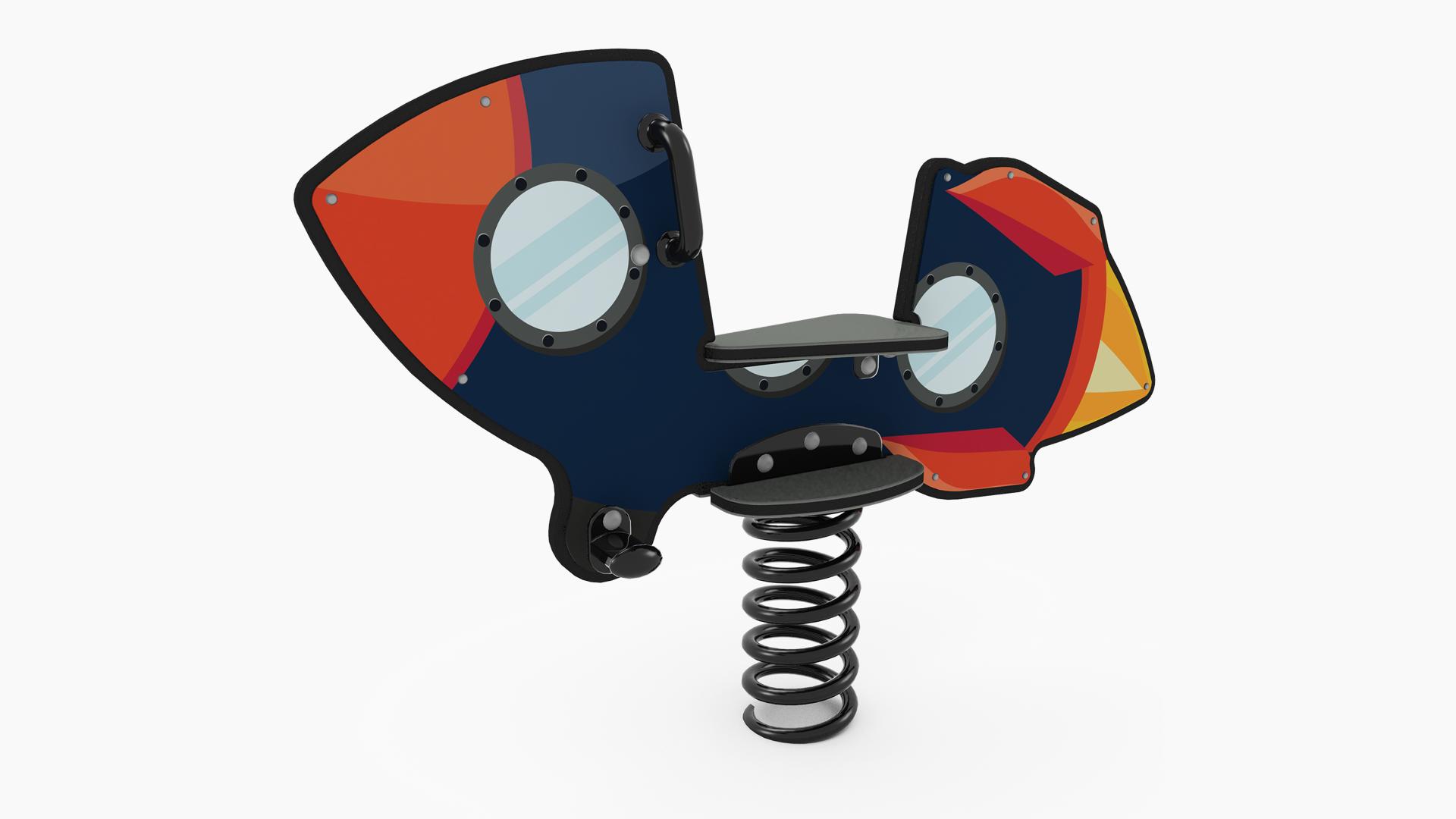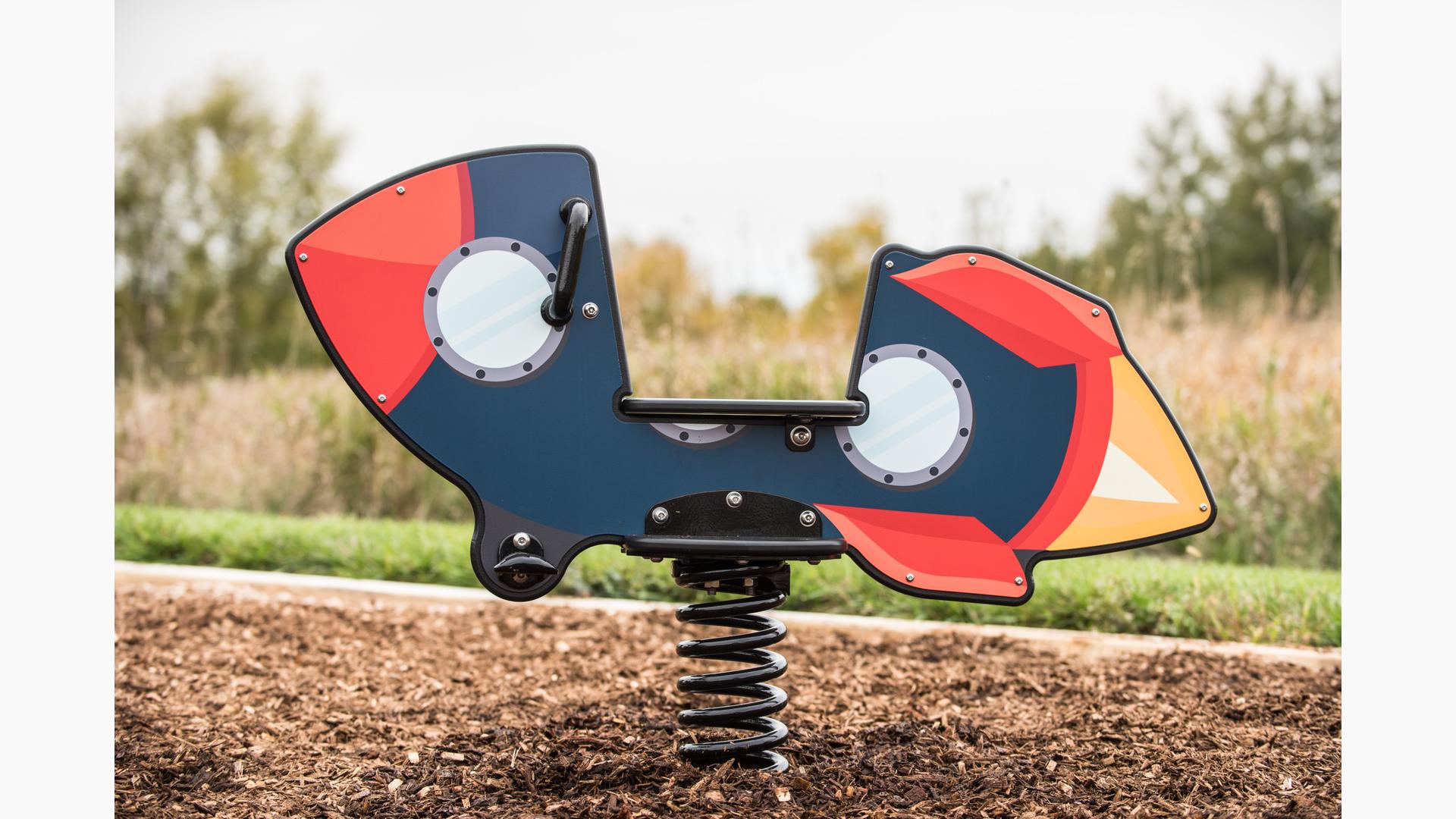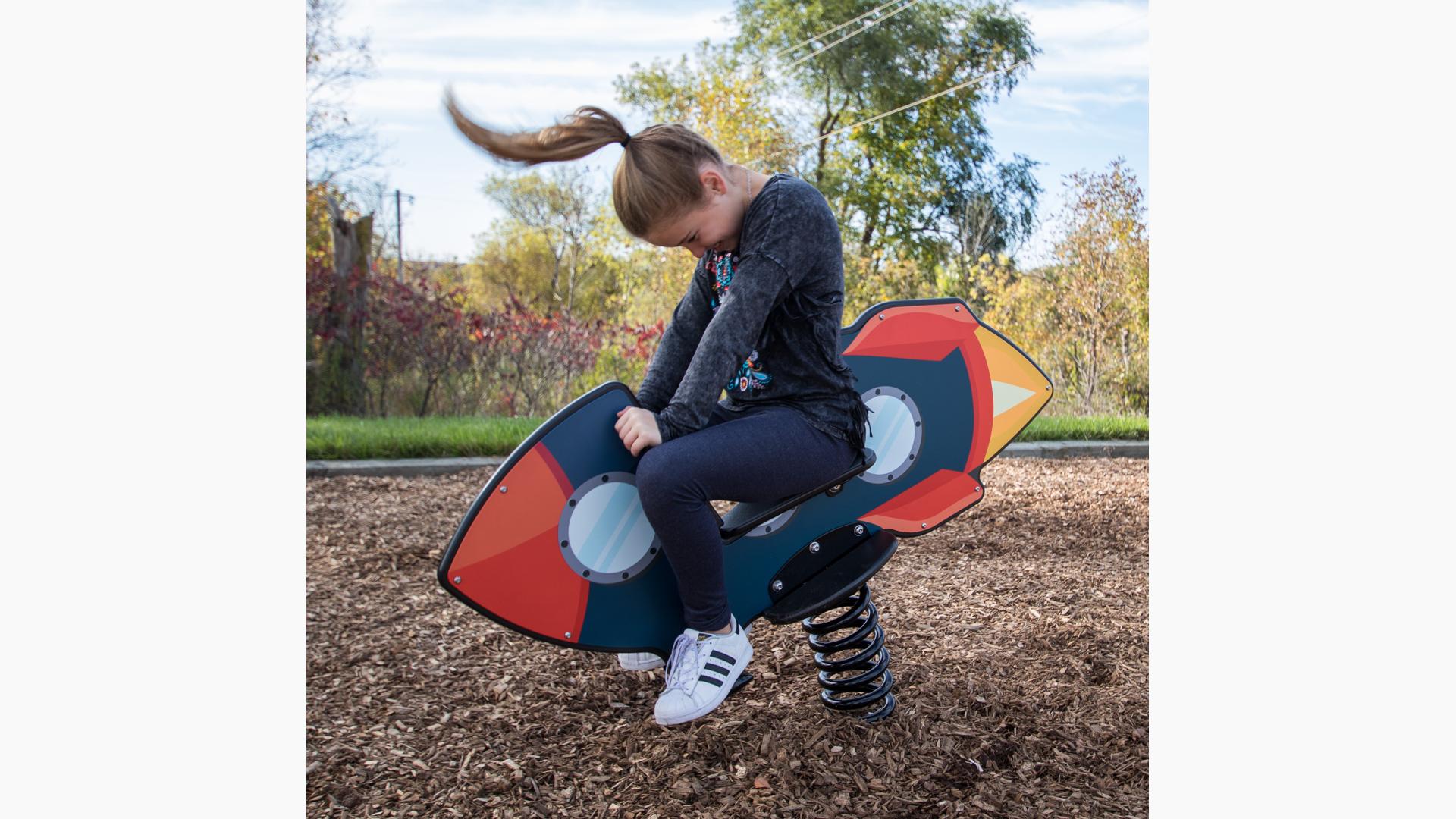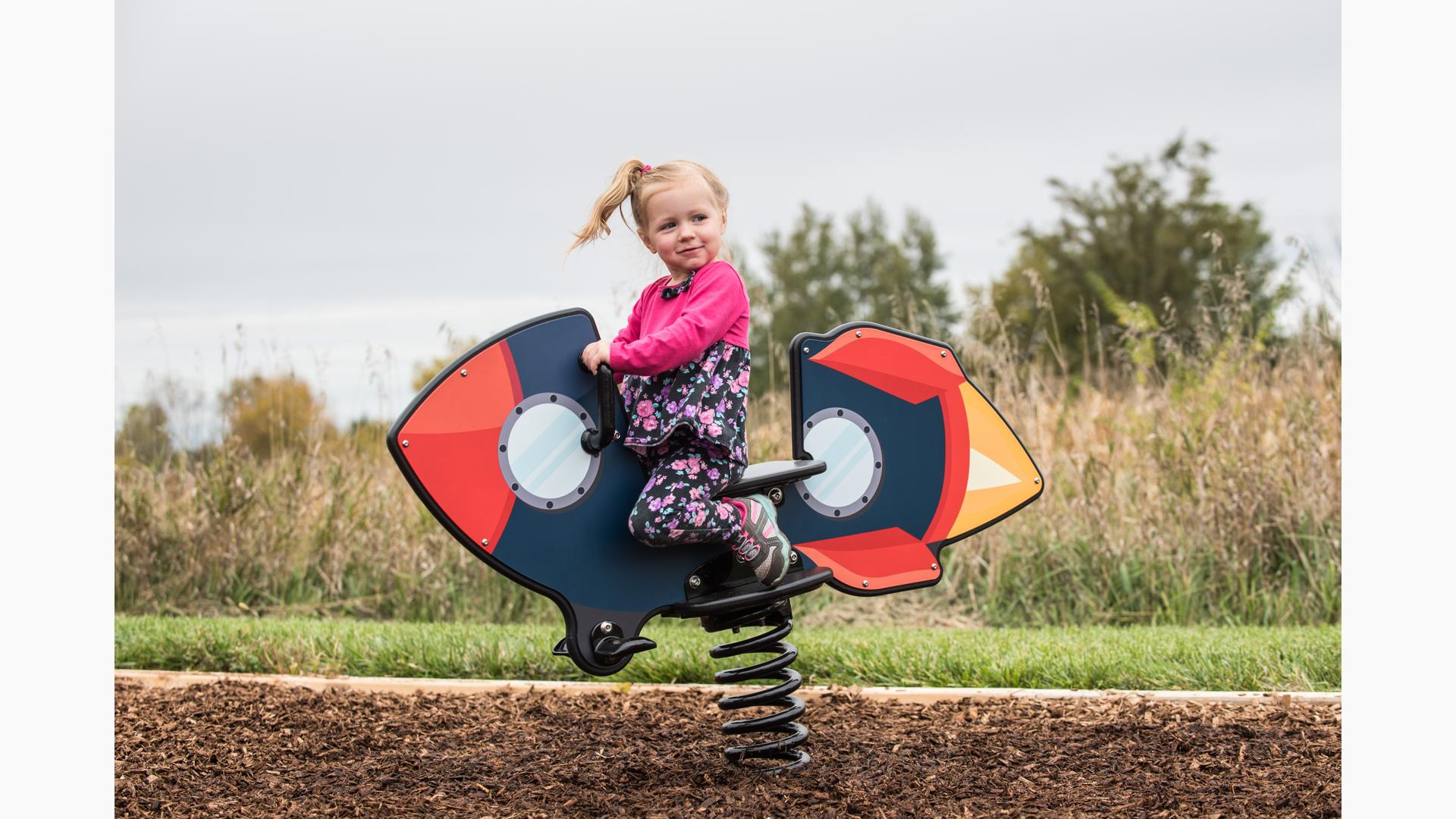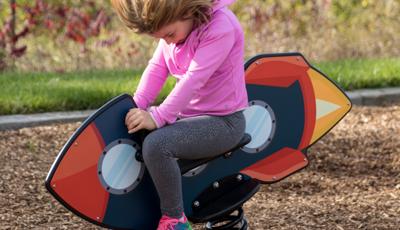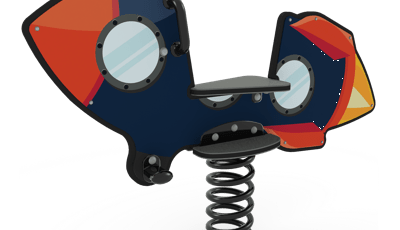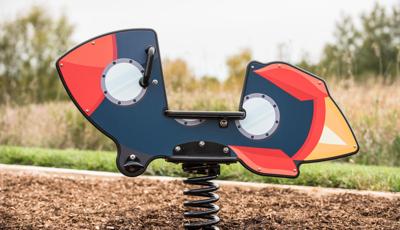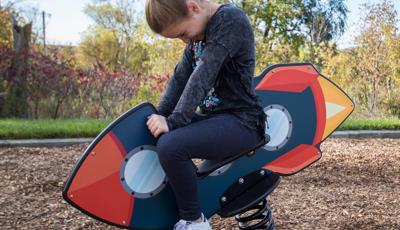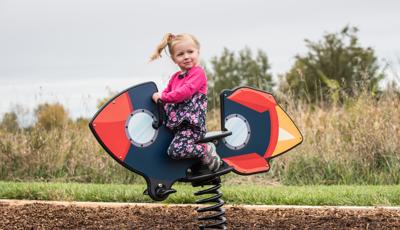 DigiRider® Rocket Ship
Video features a girl as she rides on the DigiRider Rocket Ship playground spring rider.
[video: Scene fades into a front view of the spring of a spring rider. The camera pans up from the spring to a girl as she bounces back and forth on the Rocket Ship shaped spring rider. The camera pulls back for a full view of the girl while she plays on the spring rider. A girl off camera shouts.]
Girl: Now I can go on the polar bear!
[video: camera angle switches to a top down view of the girl as her pony tail whips back and forth while she rides. Camera angles switches to viewing behind the girl's shoulder as she continues to ride the spring rider. Camera pulls back for a full side view of the girl riding the rocket ship spring rider, scene fades to black.]
Age Ranges
2 to 5 years
5 to 12 years
Product Categories
Dimensions
Max Fall Height: 21" (0,54 m)
Min Area Required: 12' 9" x 16' 1" (3,89 m x 4,90 m)
Design/CAD Files for this Freestanding Play Element
Price Range (USD)
$0K-$5K
*Prices vary. For international and exact pricing, contact your local playground consultant.
Contact Your Consultant
Overview
Hang on tight during an imagined take-off while bouncing and wiggling on the DigiRider® Rocket Ship.
Features
Durable, pinch-point-free spring lasts for years of rough-riding fun

DigiFuse® panels provide vivid, full-color graphics

Encourages imaginative play
Low maintenance

Nine models available: Bear, Butterfly, Chicken, Dinosaur, Fire Engine (2-seat), Horse, Police Car, Rocket Ship, Tractor

Available in colors shown

Place two or three DigiRiders together for a great gathering area

Surface mount and direct-bury options
Sensory
Proprioception
Tactile
Vestibular+
Visual
Motor Skills
Balance
Coordination
Core Body Strength
Flexibility
Lower Body Strength
Motor Planning
Upper Body Strength
Social/Emotional Skills
Cooperation
Imaginative Play
Social Skill Development
Learn about Developmental Benefits
Related Playground Components