DigiRider® Bear
Model #233059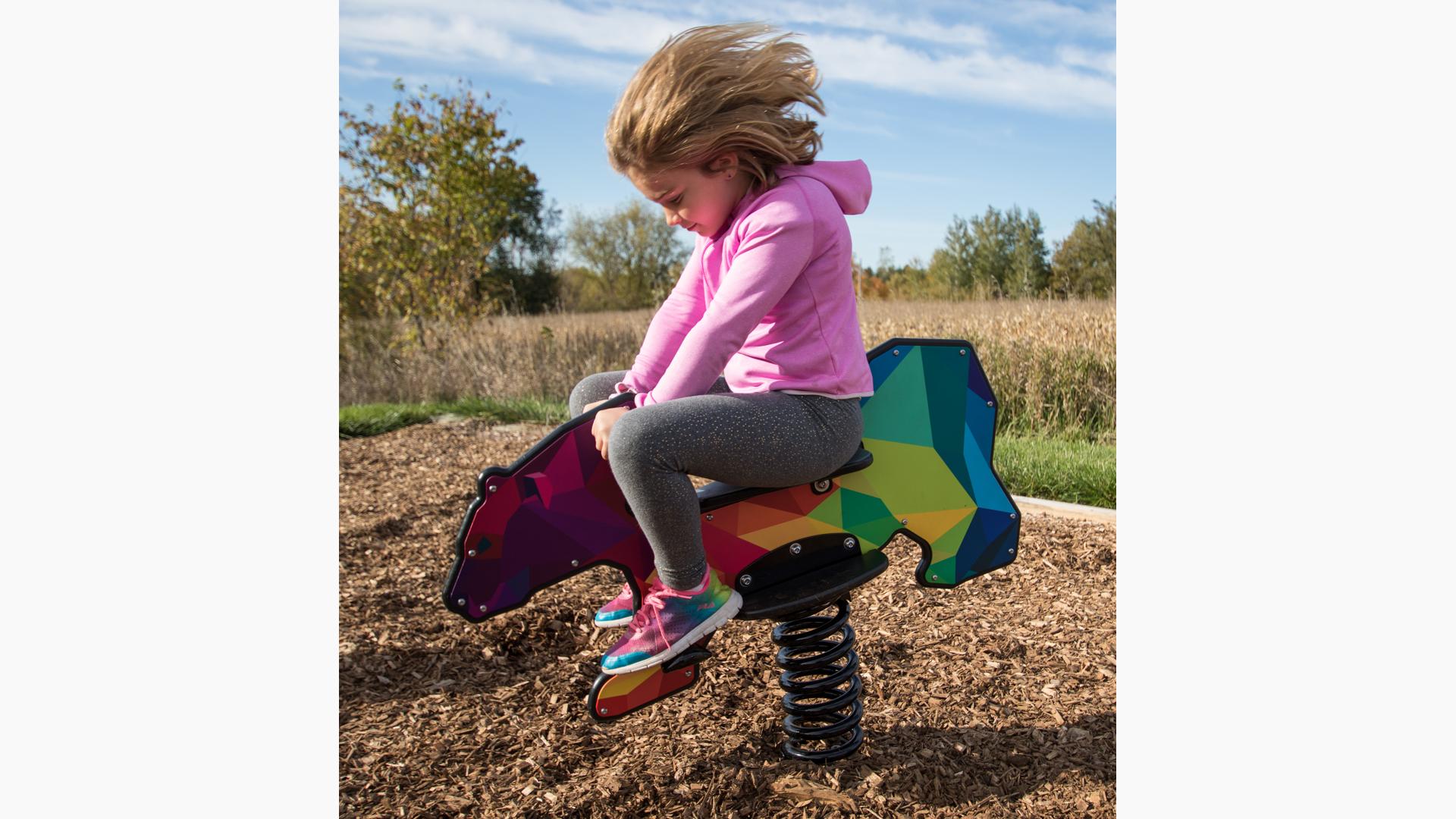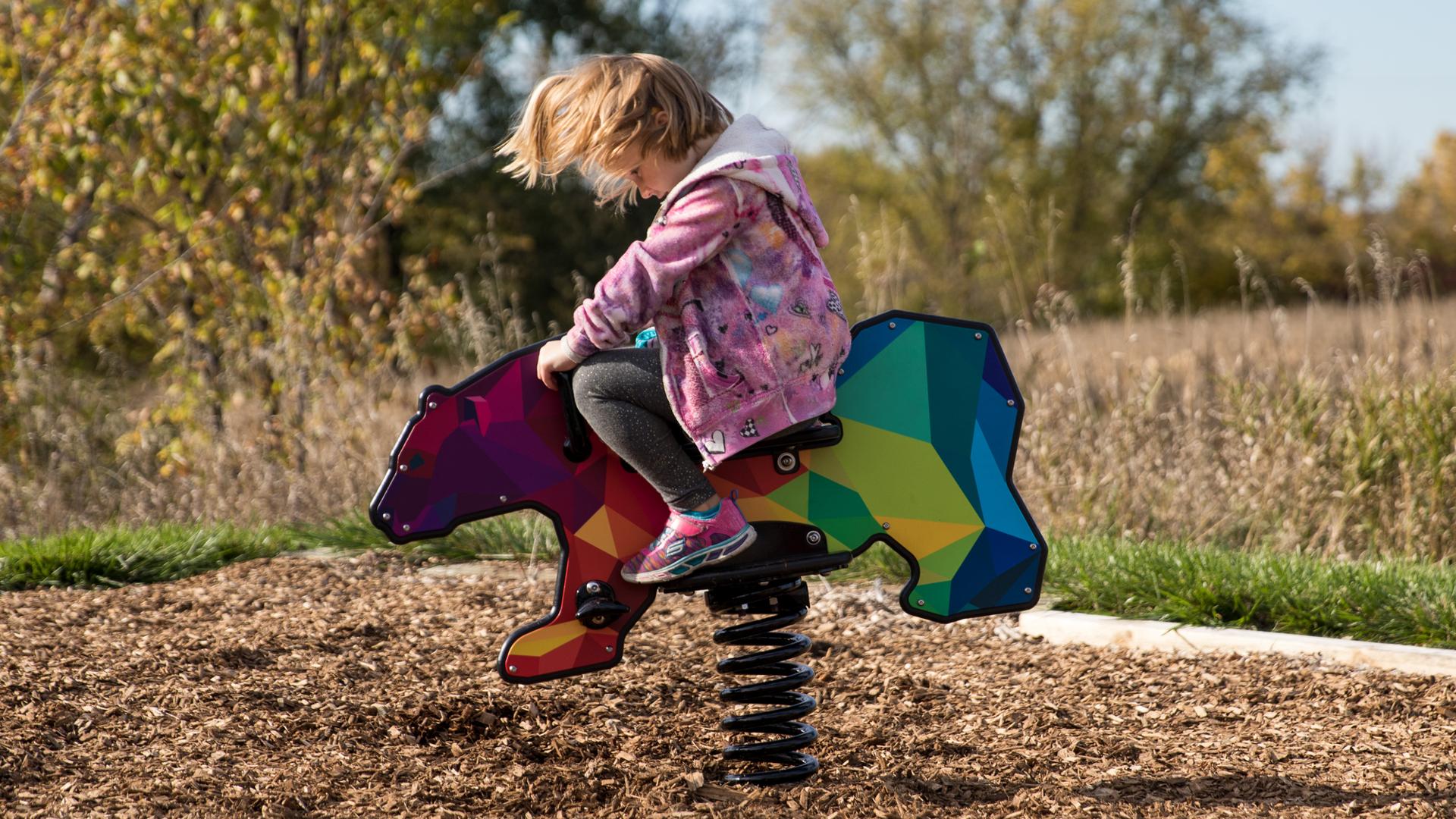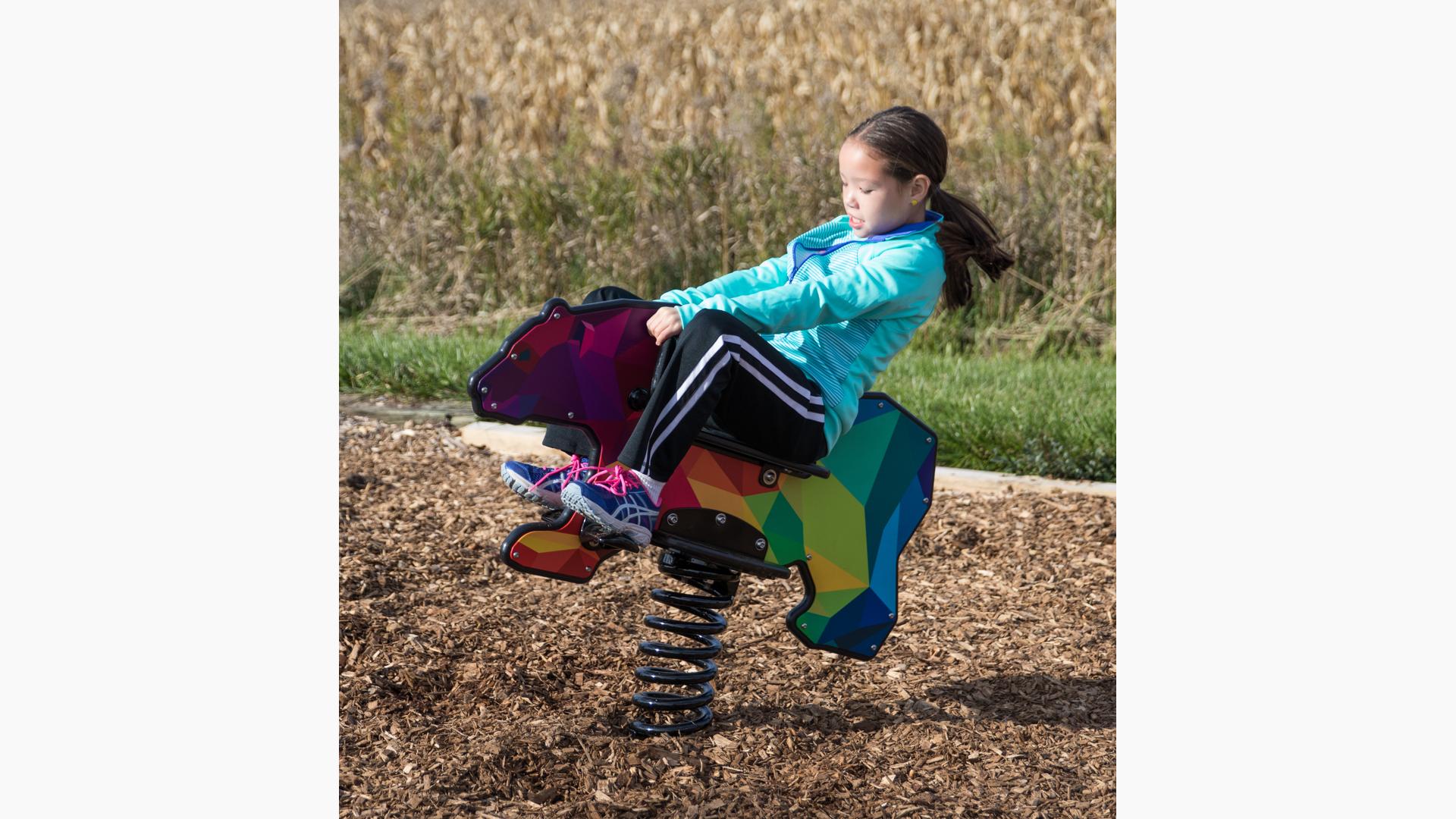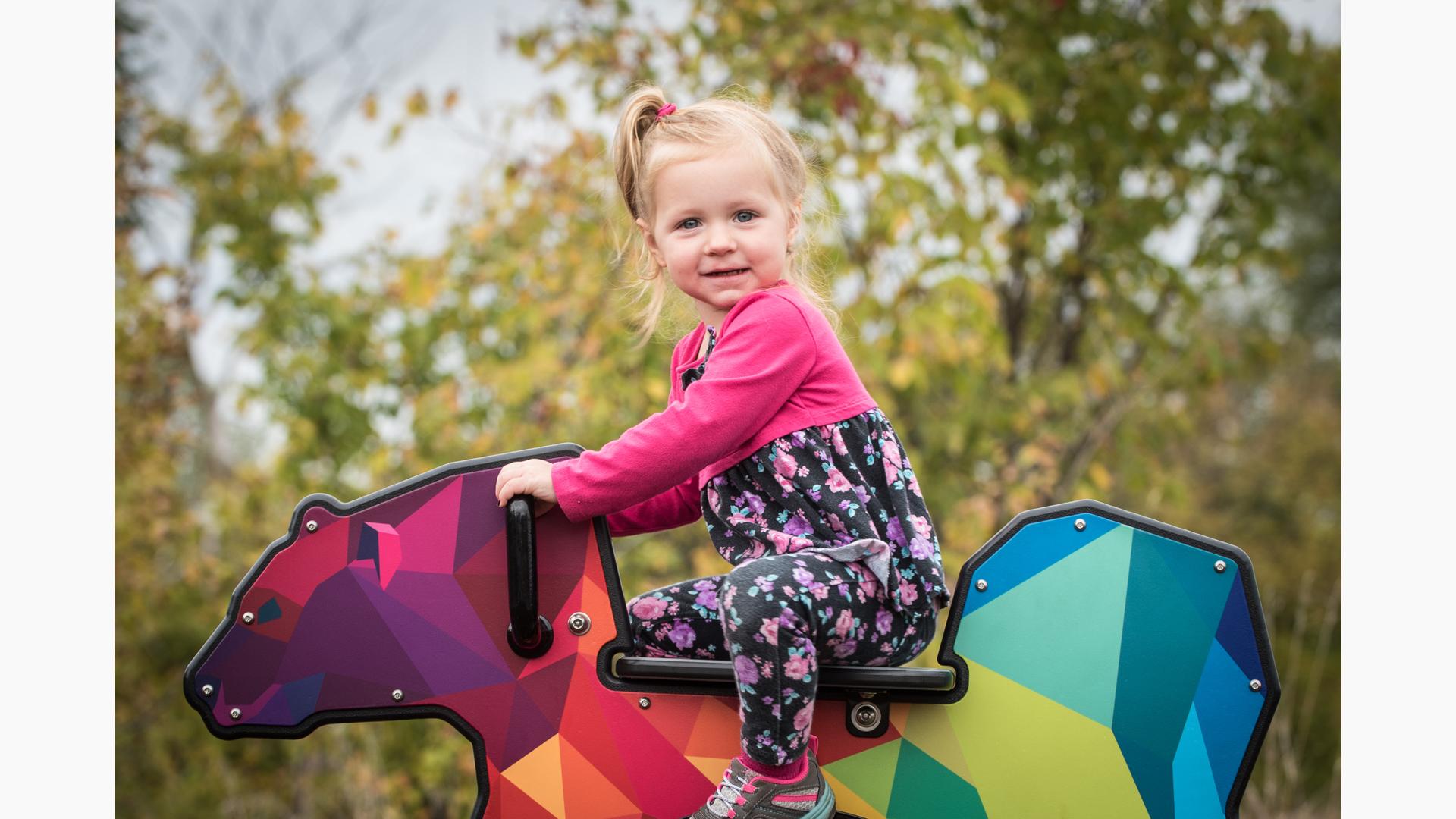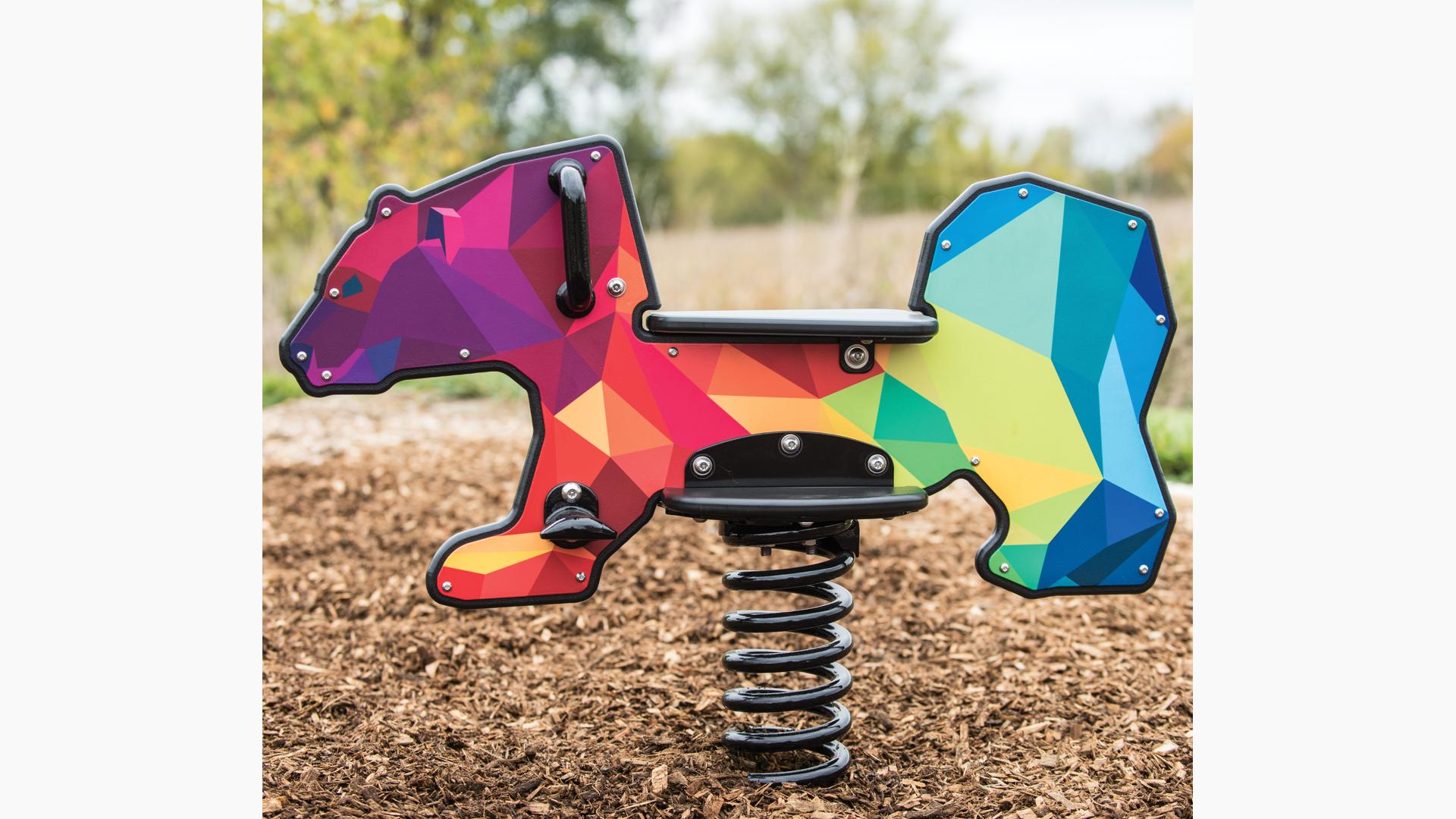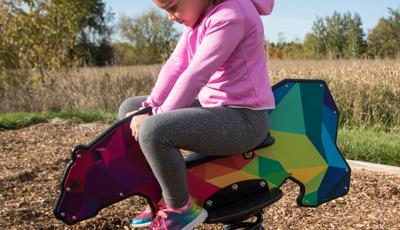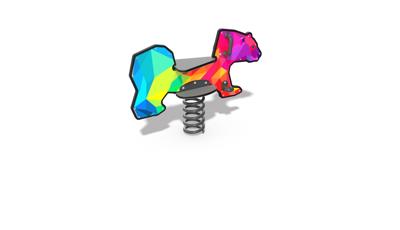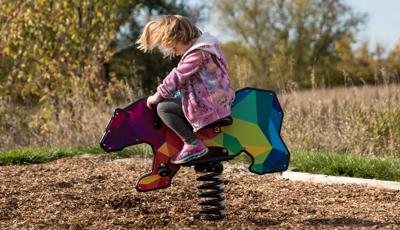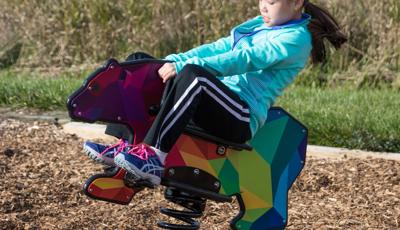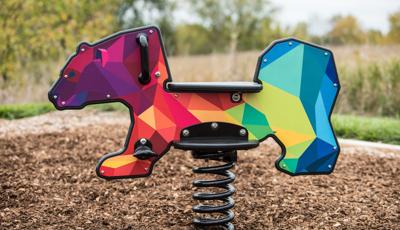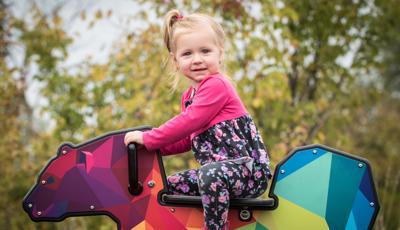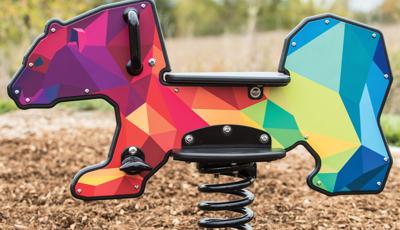 DigiRider® Bear
Video features children riding on DigiRider spring riders.
[video: scene fades into a close-up of the bottom spring of a playground spring rider while a girl teeters back and forth. The camera pans up the spring rider shaped like a bear and design with a rainbow of colors and geometric shapes. The camera pulls back for a full side view as the girl rides the bear shaped spring rider. Camera switches to a front view of the girl playing on the spring rider. Camera angle changes to a top down back view of the girl on the spring rider. The girl begins to sing.]
Girl: This felling! It's in my bones.
[video: camera pulls back to a full view of five girls riding on different DigiRider spring riders. They all begin to sing a song together while they ride on their spring riders.]
Girls: It's going down I'm yelling timber!
[video: scene fades to black.]
Age Ranges
2 to 5 years
5 to 12 years
Product Categories
Dimensions
Max Fall Height: 21" (0,54 m)
Min Area Required: 12' 9" x 15' 3" (3,89 m x 4,65 m)
Design/CAD Files for this Freestanding Play Element
Price Range (USD)
$0K-$5K
*Prices vary. For international and exact pricing, contact your local playground consultant.
Contact Your Consultant
Overview
This colorful DigiRider® Bear adds a whimsical touch and bouncy fun to playgrounds of any color.
Features
Durable, pinch-point-free spring lasts for years of rough-riding fun

DigiFuse® panels provide vivid, full-color graphics

Encourages imaginative play
Low maintenance

Nine models available: Bear, Butterfly, Chicken, Dinosaur, Fire Engine (2-seat), Horse, Police Car, Rocket Ship, Tractor

Available in colors shown

Place two or three DigiRiders together for a great gathering area

Surface mount and direct-bury options
Sensory
Proprioception
Tactile
Vestibular+
Visual
Motor Skills
Balance
Coordination
Core Body Strength
Flexibility
Lower Body Strength
Motor Planning
Upper Body Strength
Social/Emotional Skills
Cooperation
Imaginative Play
Social Skill Development
Learn about Developmental Benefits
Related Playground Components