Spring Platform
Model #125059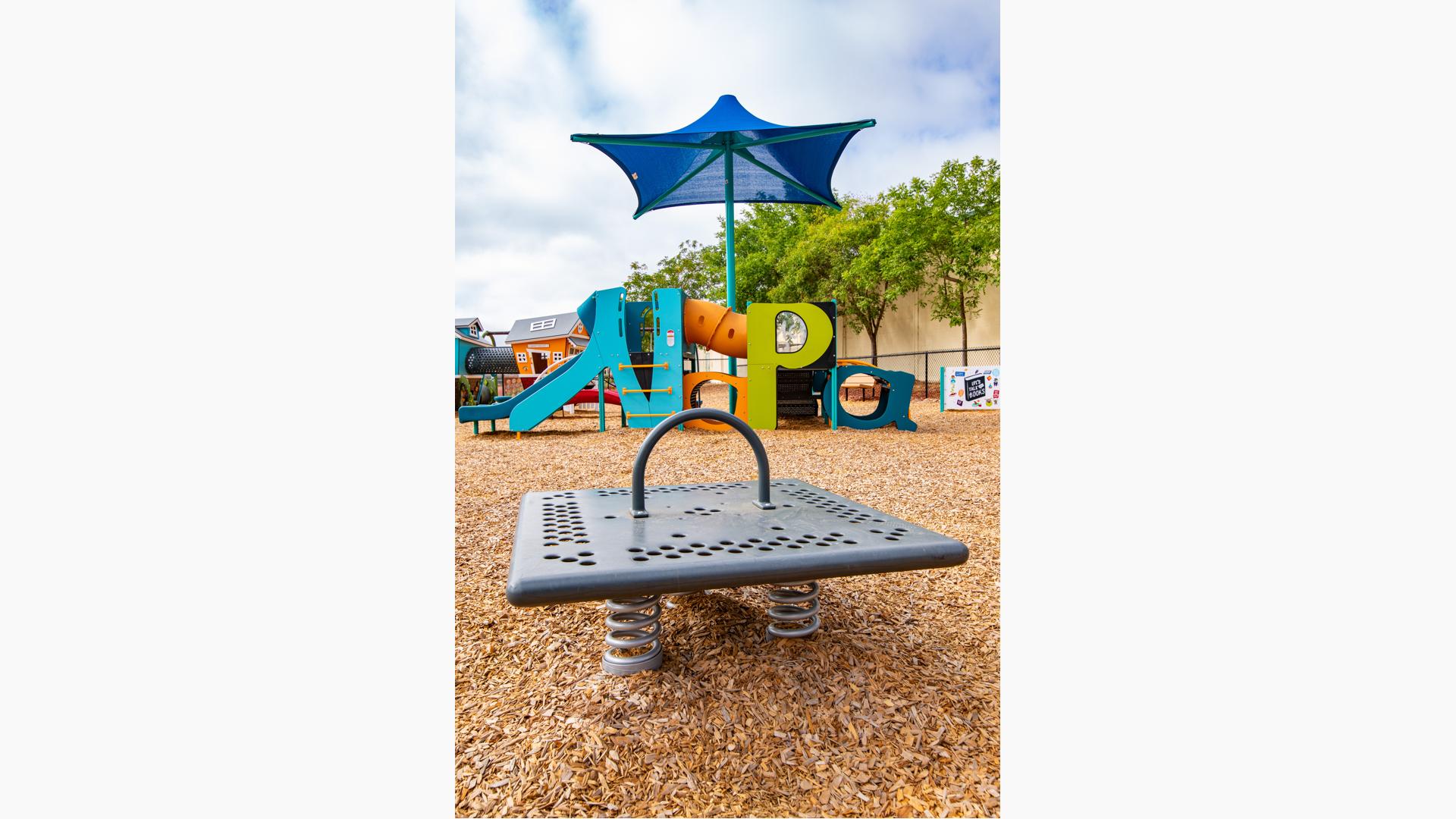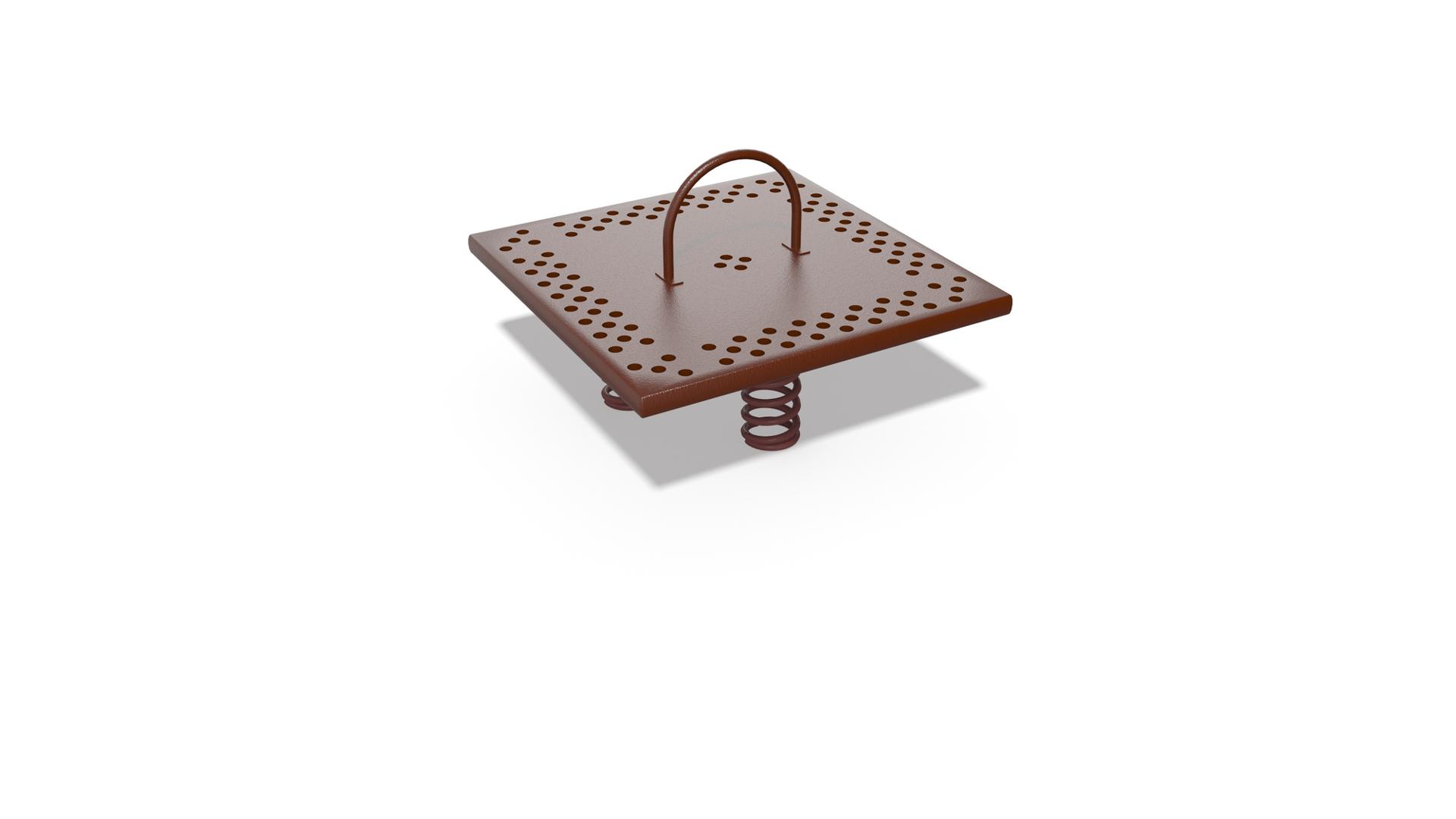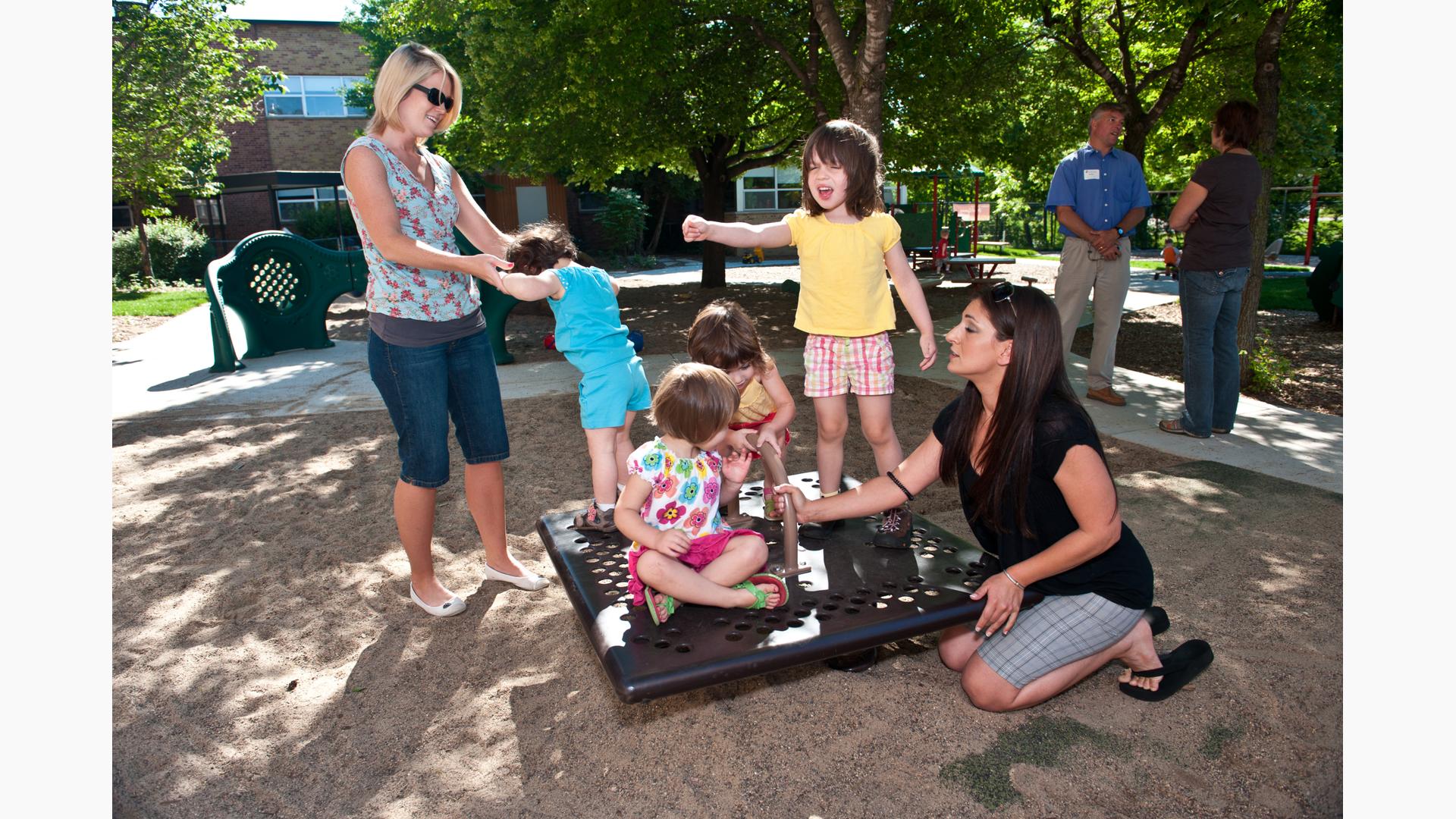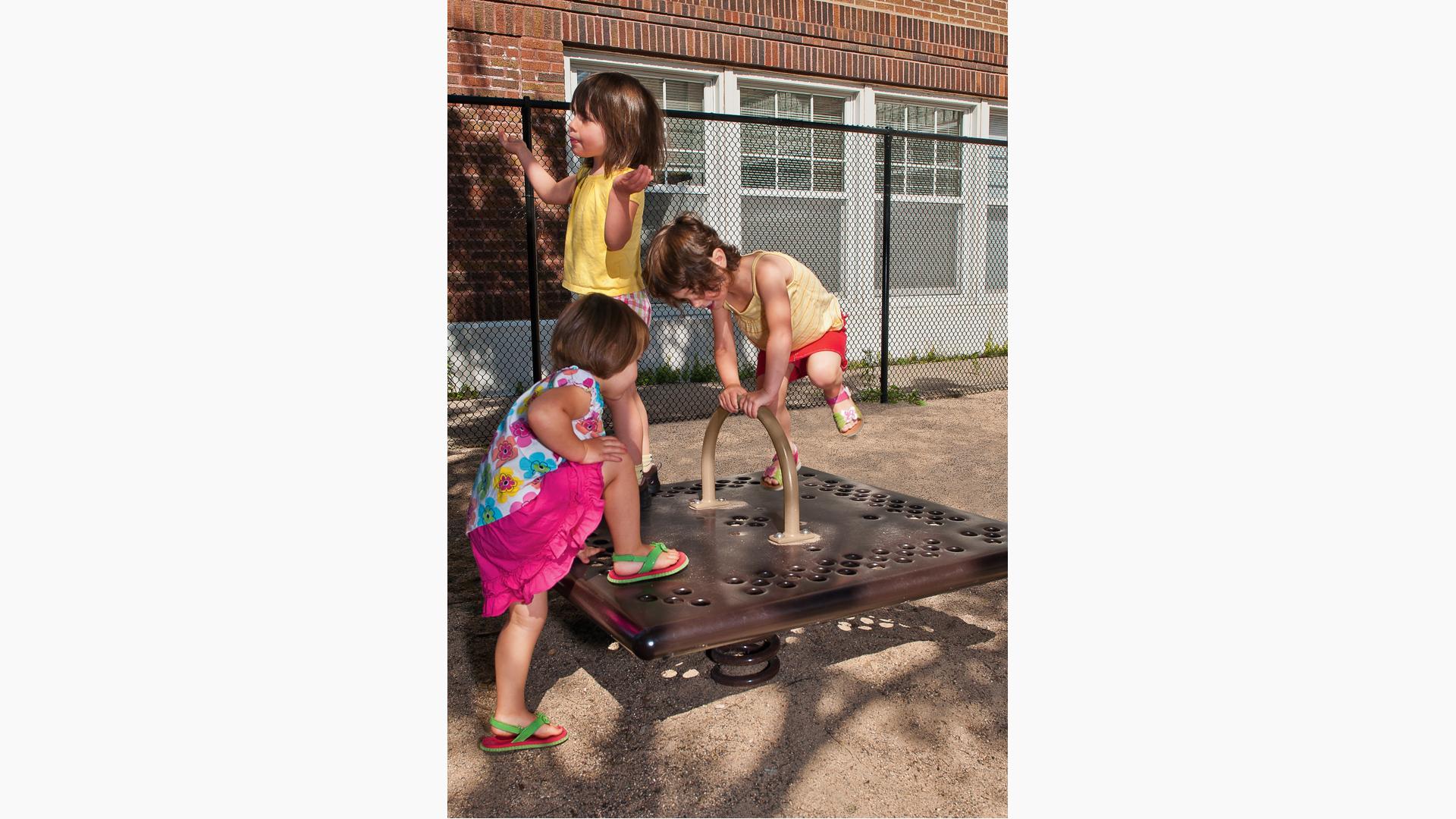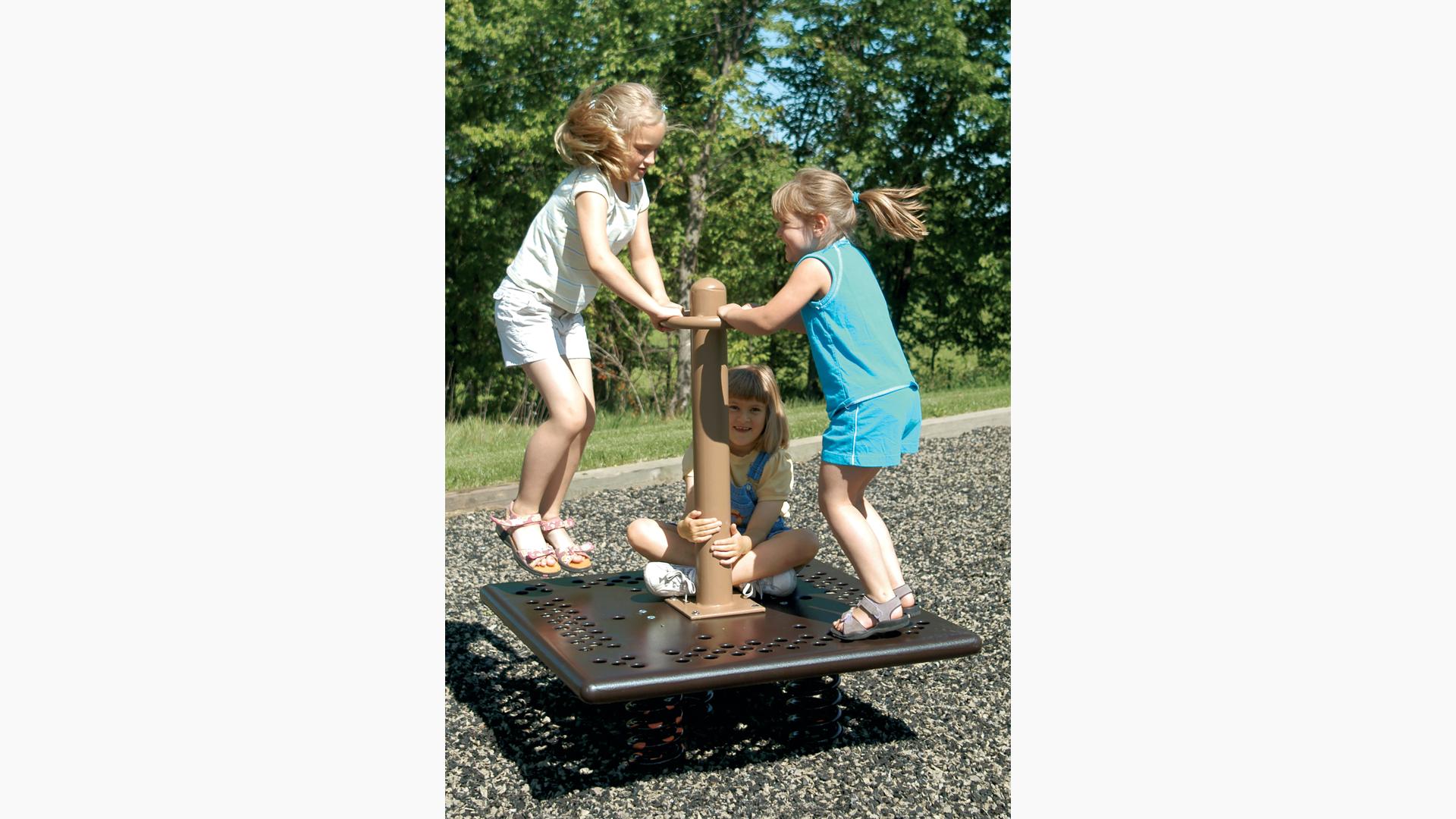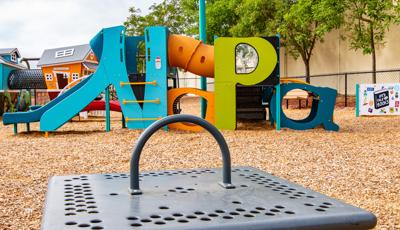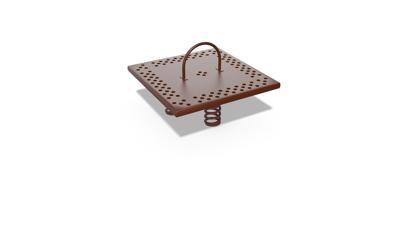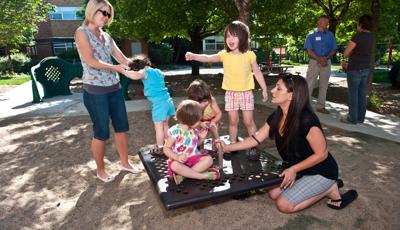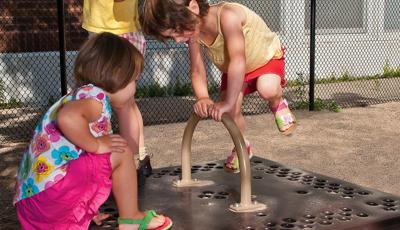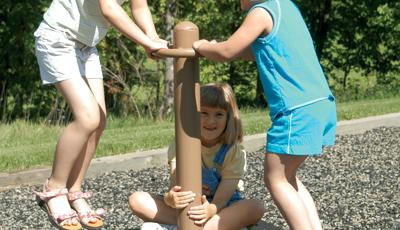 Spring Platform
Video features children playing on the Spring Post freestanding playground bouncer.
[video: scene fades into two children sitting on square decking with a support post in the middle on large springs. Camera focuses on a girl's tennis shoes as she stands on the Spring Post deck. Camera focuses on the large springs underneath the Spring Post decking. Scene switches to the two children as they stand on the playground decking looking out across the play area. A young girl runs up to them. Scene switches two the two girls standing on the Spring Post. One of the girls jumps up and down moving the spring rider. Scene switches to four girls as they all jump and bounce on the Spring Post bouncer. Camera slowly zooms in on the bouncer as two girls stand and jump while the other two side on the decking. They smile while they giggle up and down. The camera zooms in on the girls holding onto the center hand hold post. Scene switches to a full view of the Spring Post bouncer as the four girls jump together. The girls giggle as they jump. Camera switches to a ground view up at the group of girls as they
continue to play on the Spring Post. Scene switches to two girls as they bounce in unison on the Spring Post bouncer. Scene switches to two girls as they run up to the Spring Post and begin bouncing. The scene fades to black as the girl's giggle while they bounce.]
Age Ranges
2 to 5 years
5 to 12 years
Play Styles
Product Categories
Dimensions
Max Fall Height: 15" (0,38 m)
Min Area Required: 17' 4" x 17' 4" (5,28 m x 5,28 m)
Design/CAD Files for this Freestanding Play Element
Price Range (USD)
$0K-$5K
*Prices vary. For international and exact pricing, contact your local playground consultant.
Contact Your Consultant
Overview
The Accessible Spring Platform brings springy fun to kids of all abilities on the playground! Allows kids to bounce on this low-profile platform.
Features
Accommodates up to three kids at once
Available with or without handhold
Low-profile platform makes for a smooth transitioning from a wheelchair
Springy fun for everyone
Sturdy and durable handhold
Supported by three coil springs for safety and durability
Sure grip and a comfortable seat for lots of playtime
TenderTuff™ Coating
Sensory
Proprioception
Tactile
Vestibular+
Motor Skills
Balance
Coordination
Core Body Strength
Motor Planning
Social/Emotional Skills
Cooperation
Imaginative Play
Social Skill Development
Learn about Developmental Benefits
Related Playground Components