Saddle Spinner
Model #152179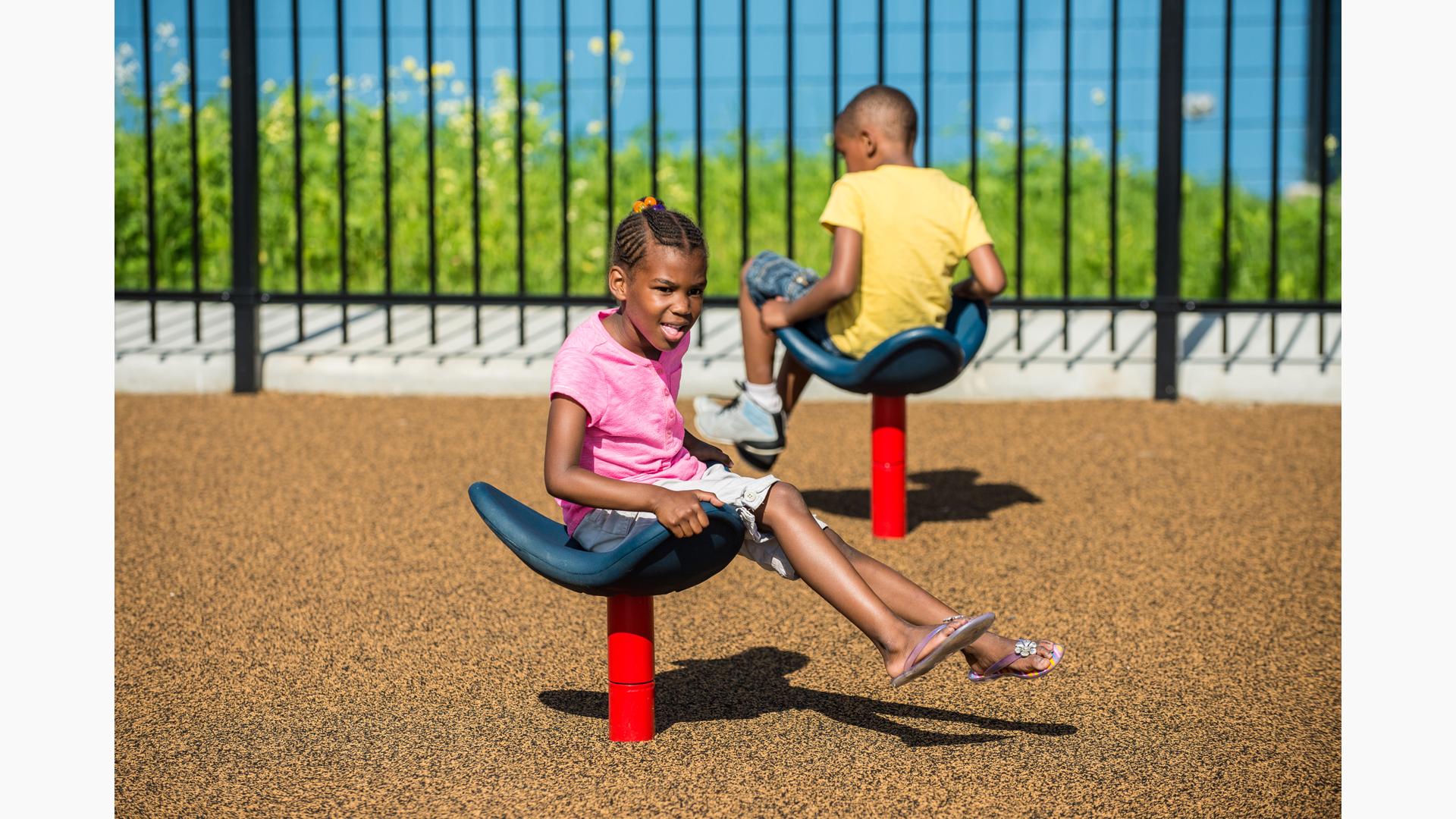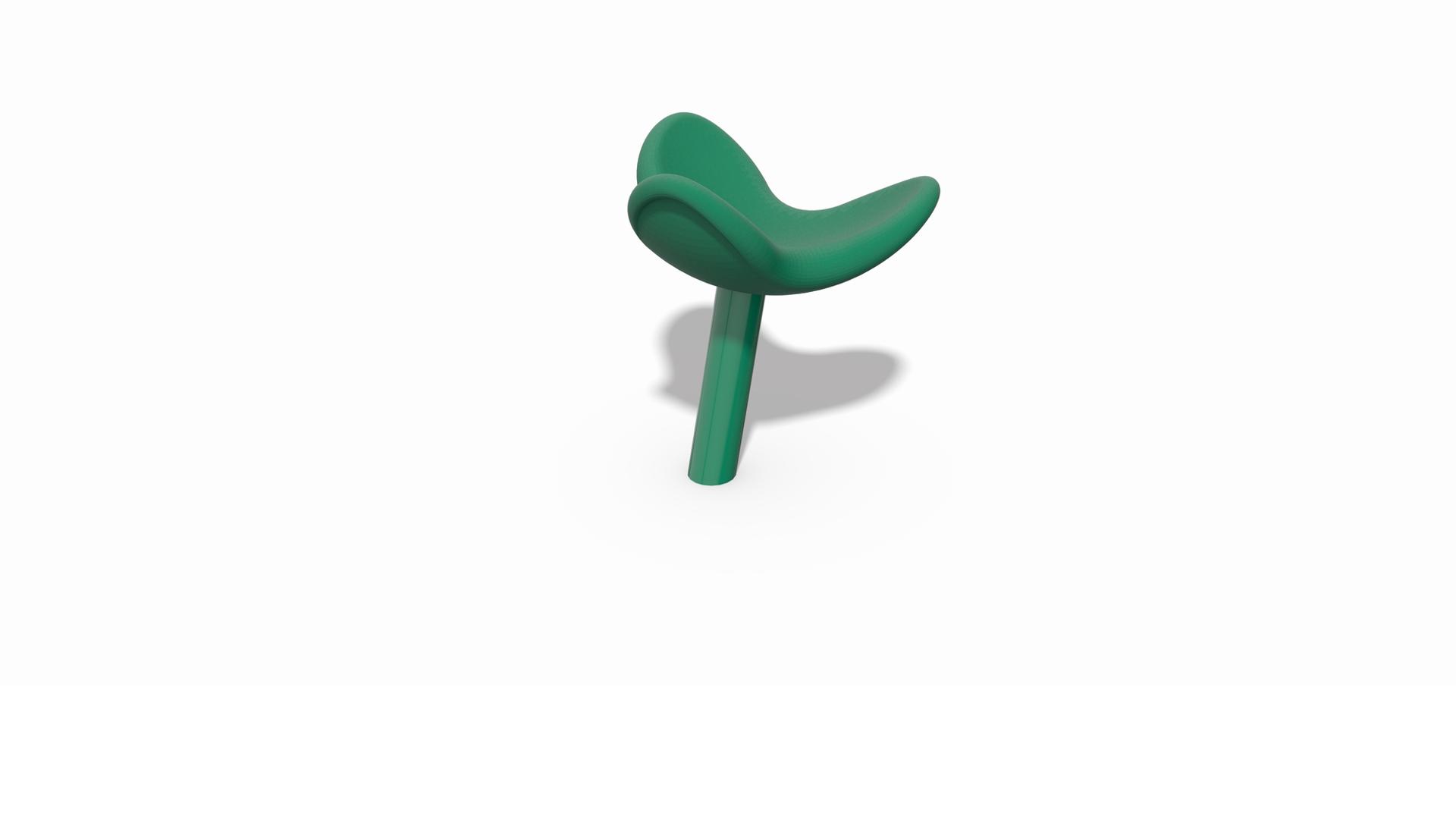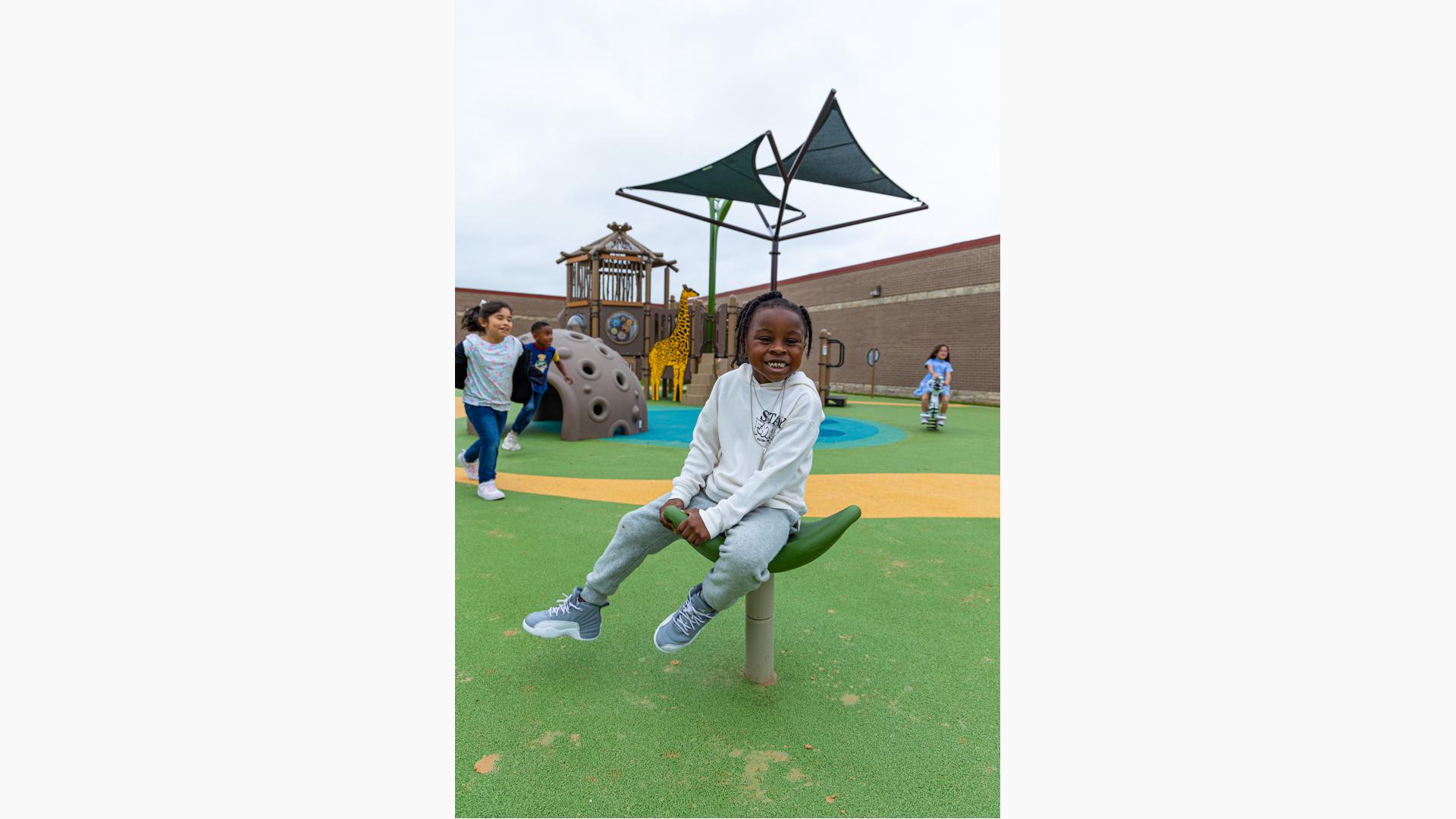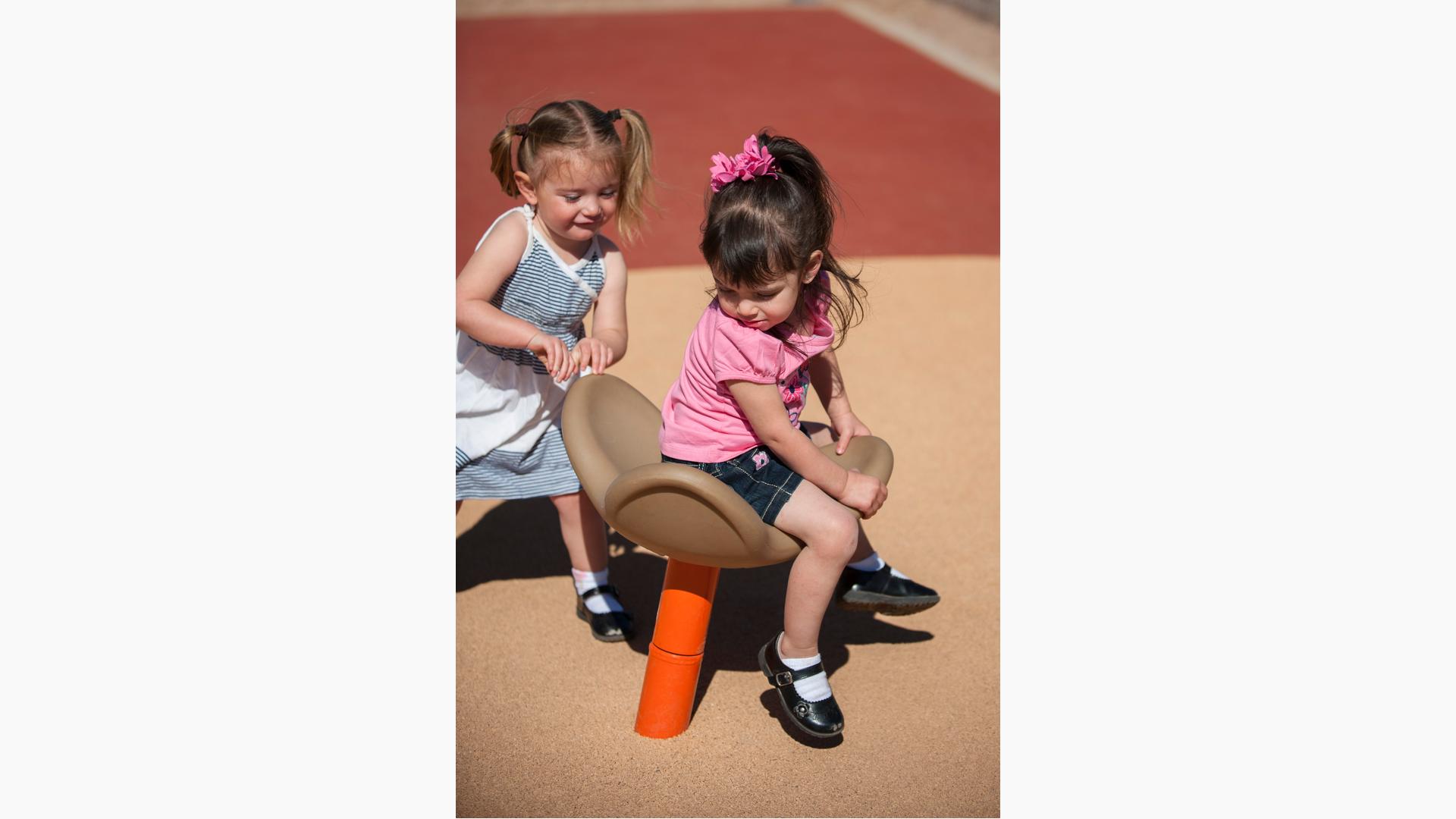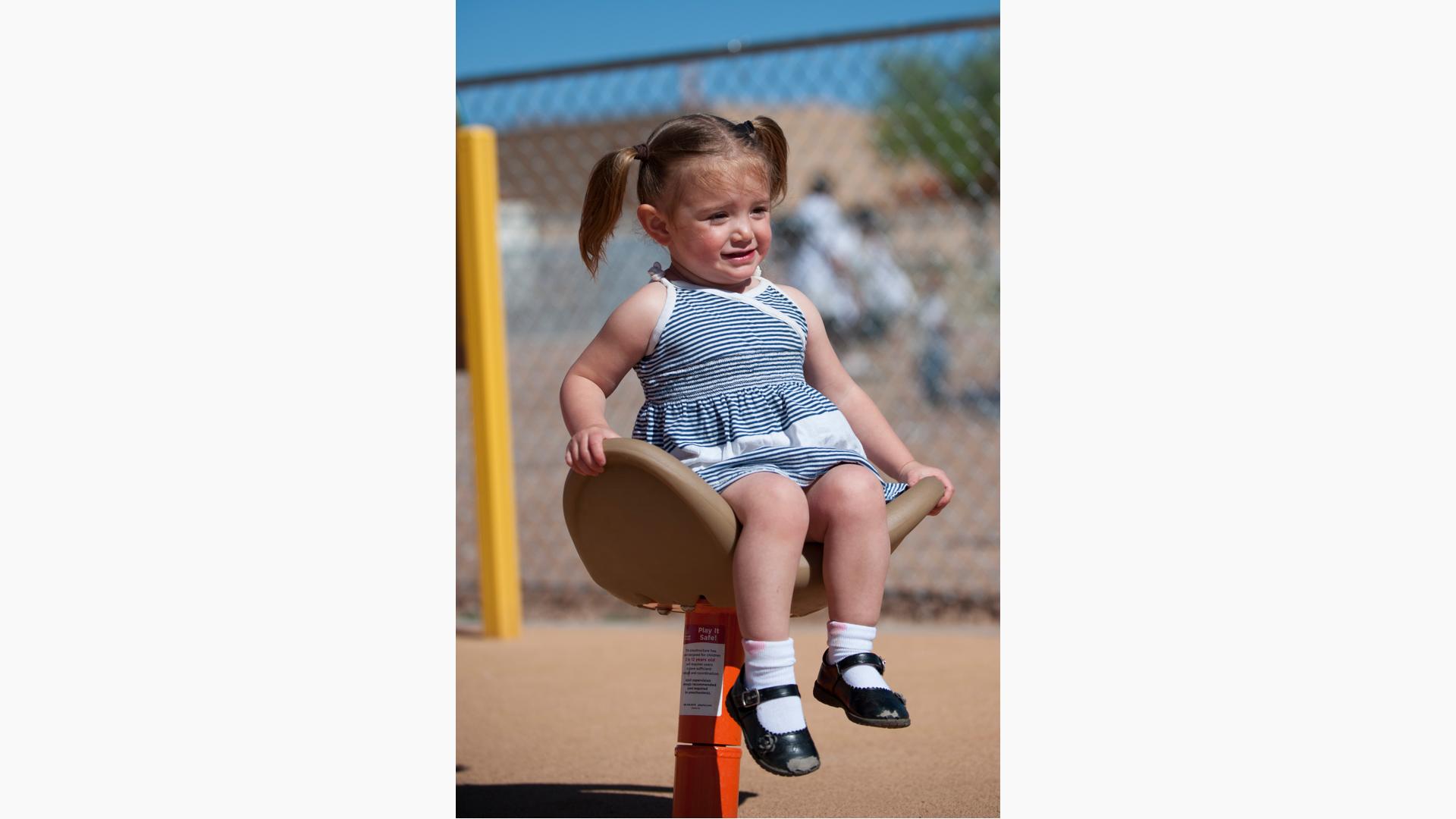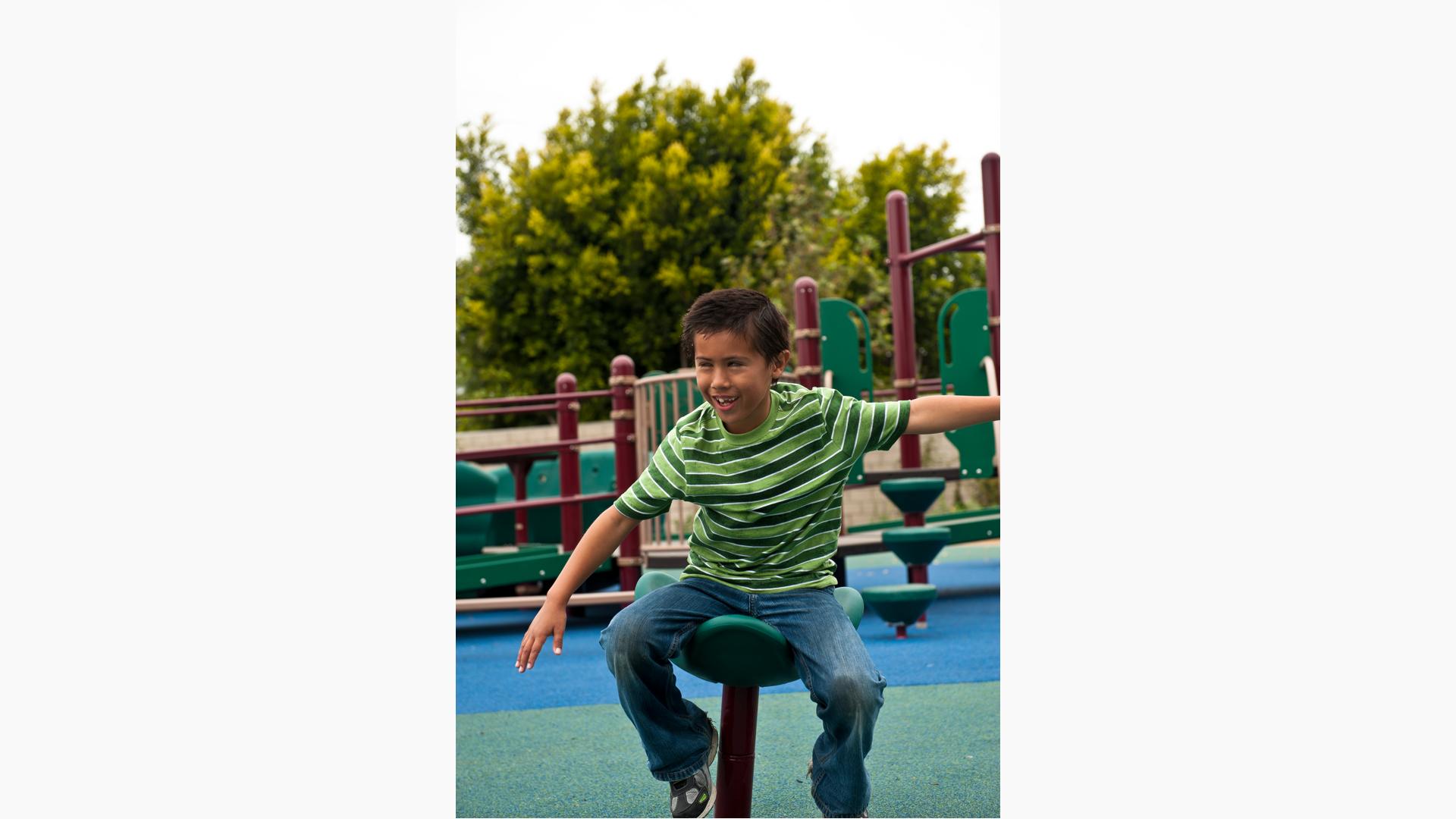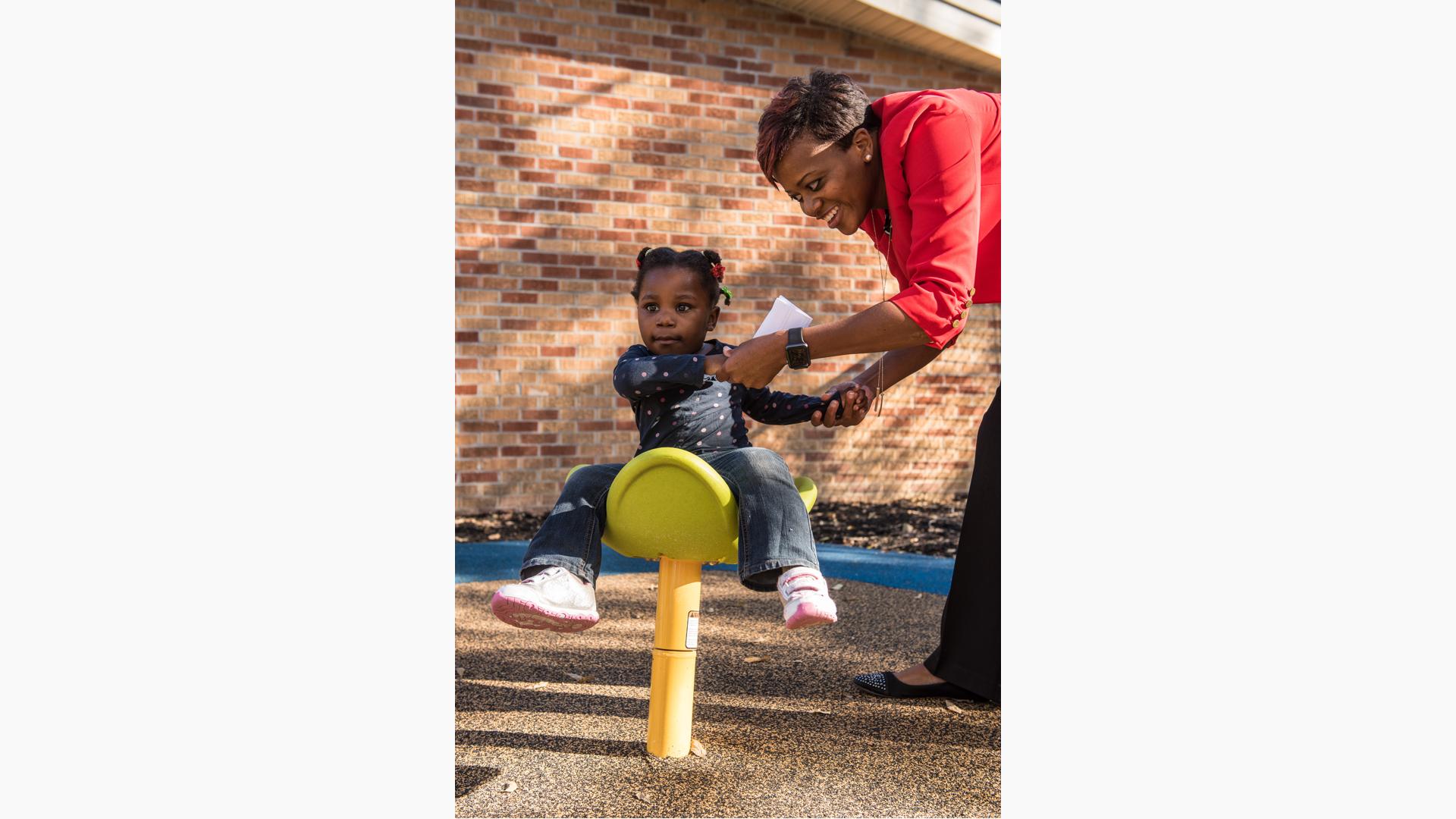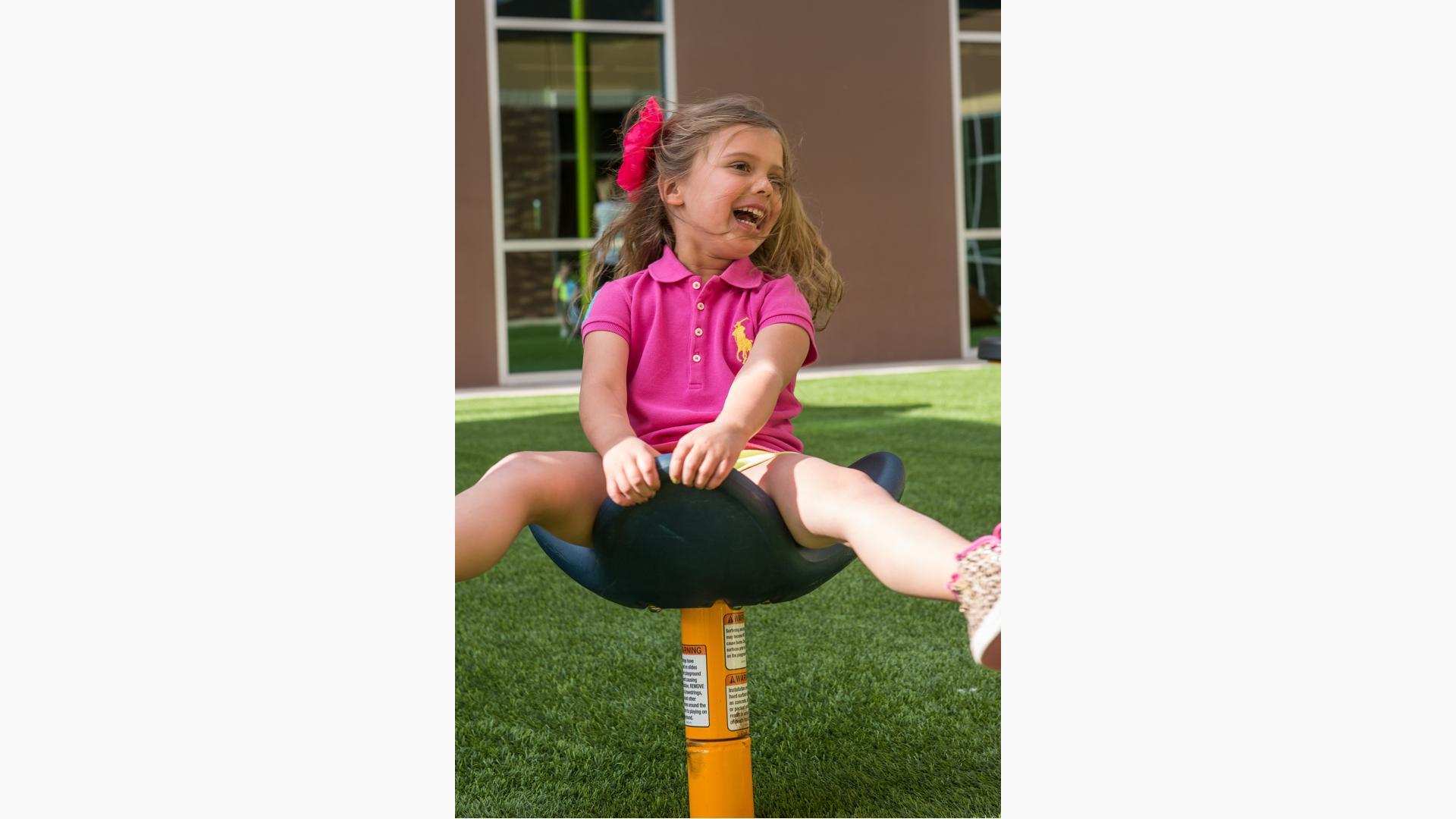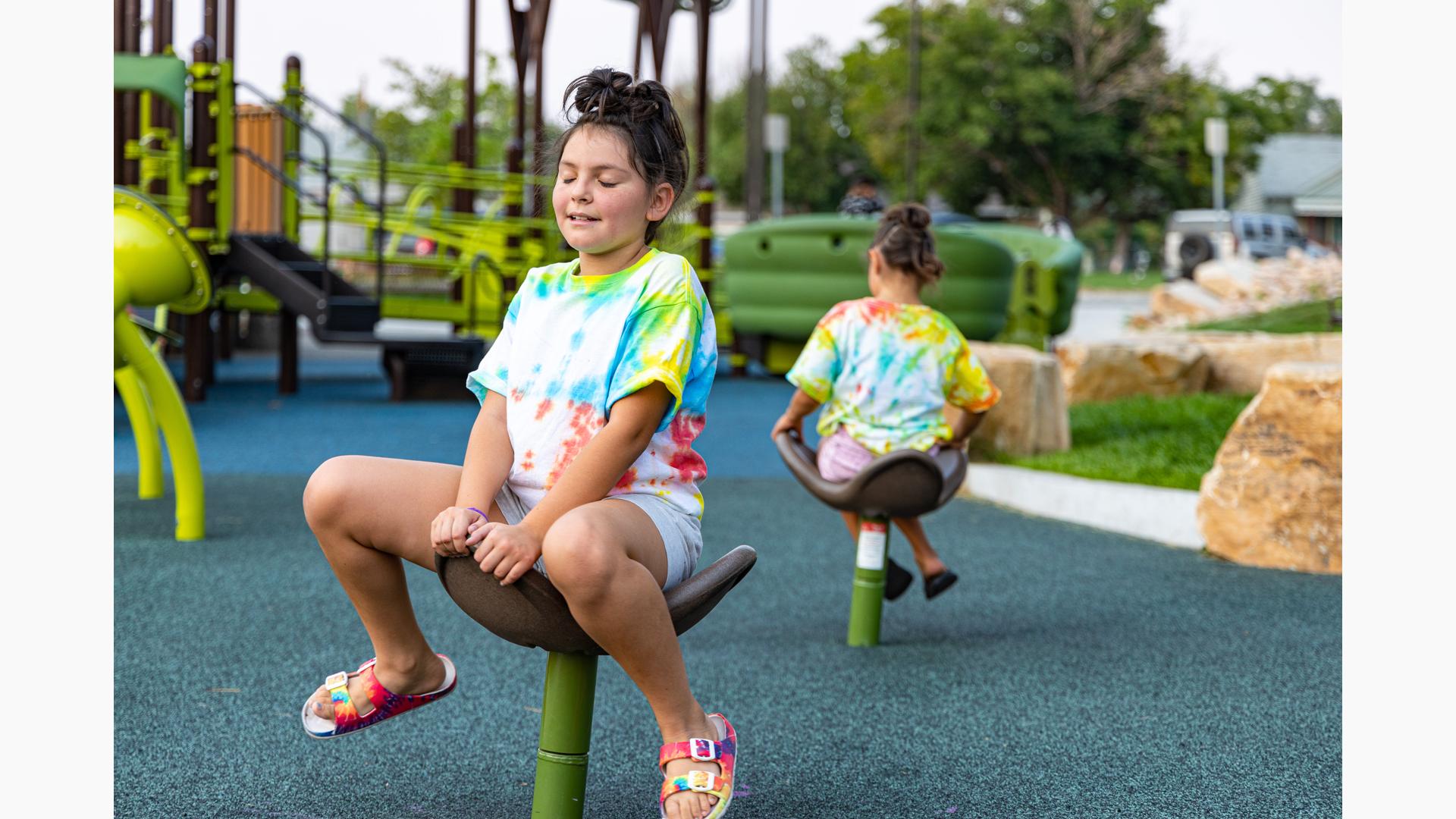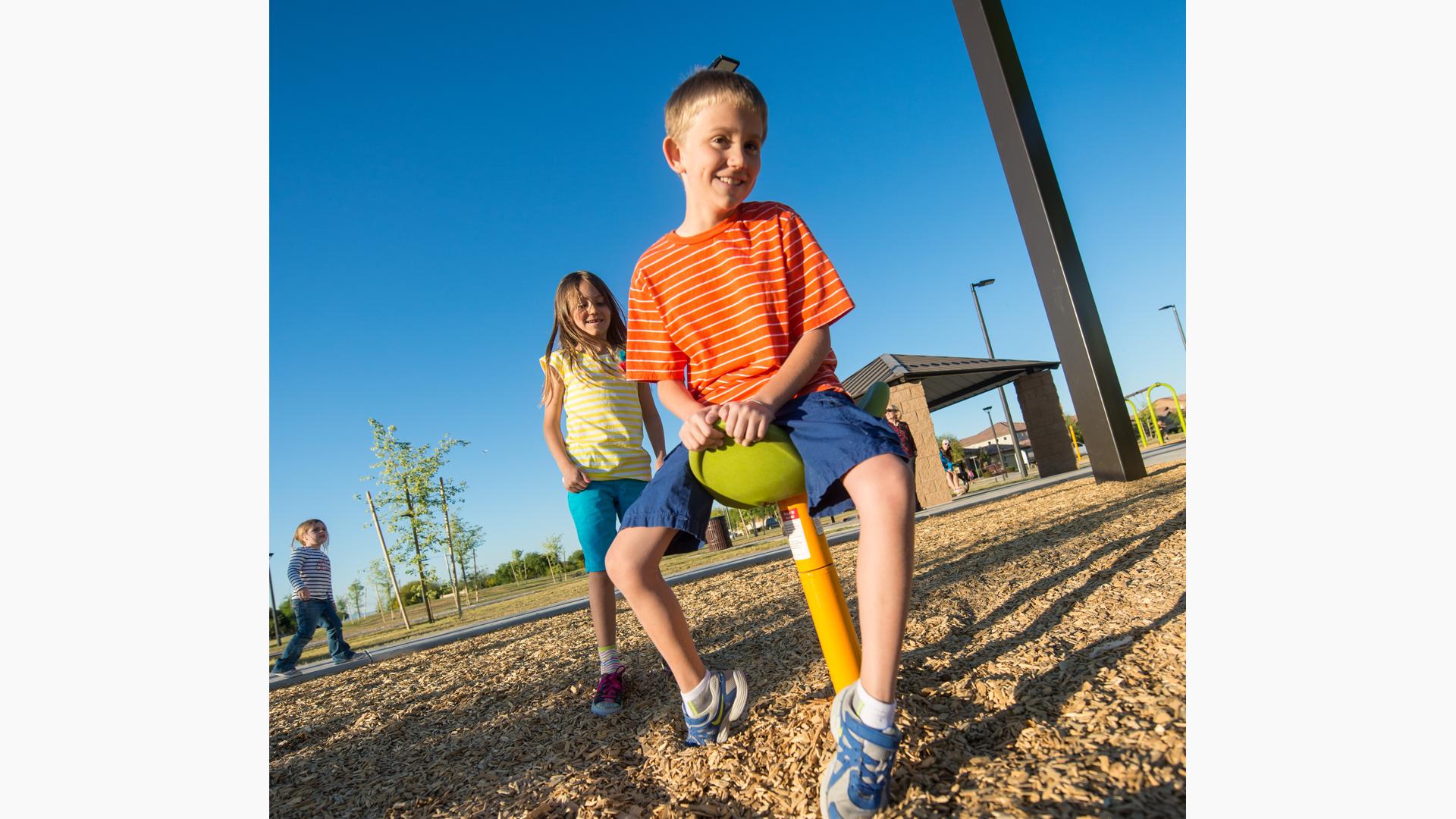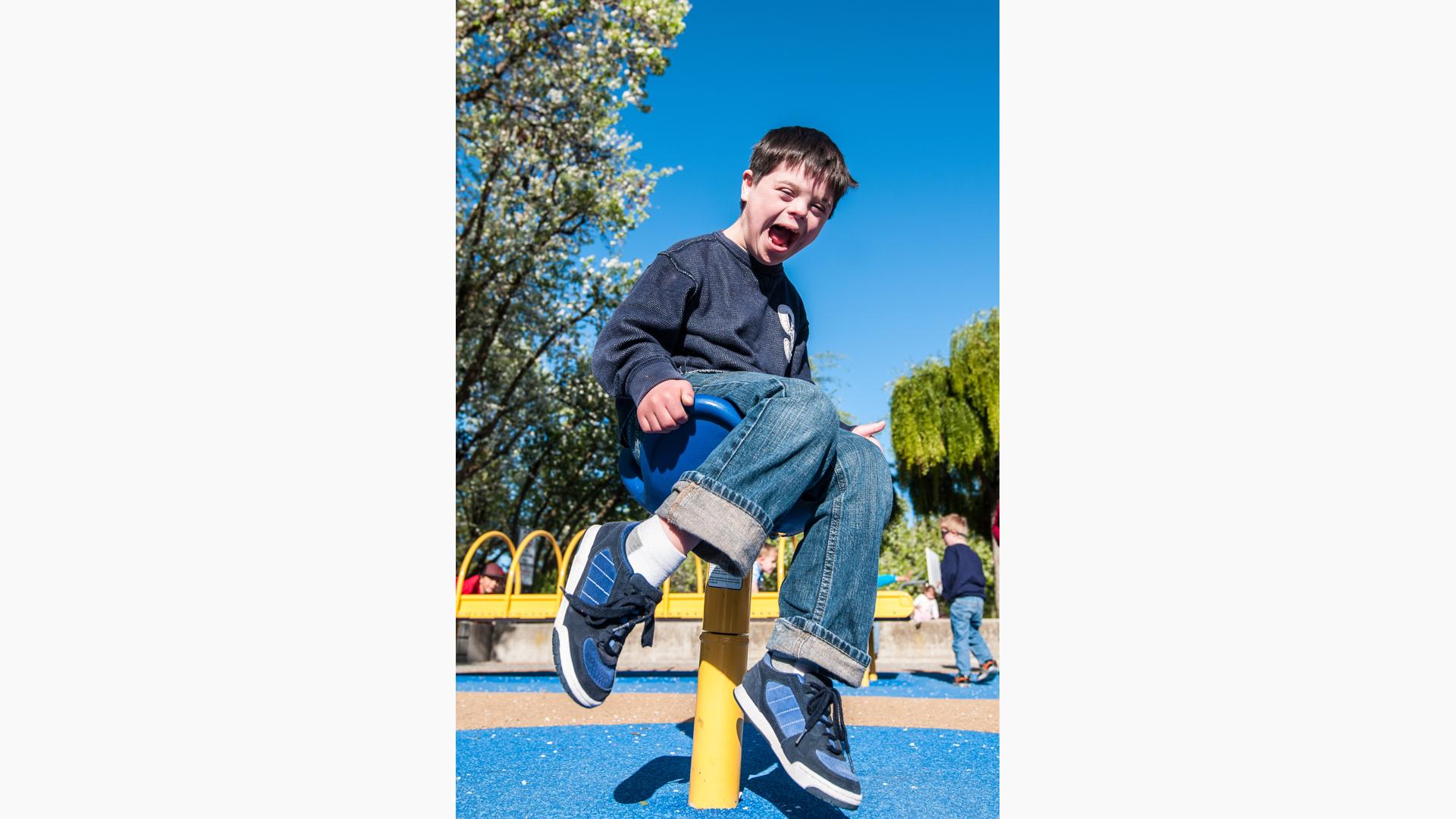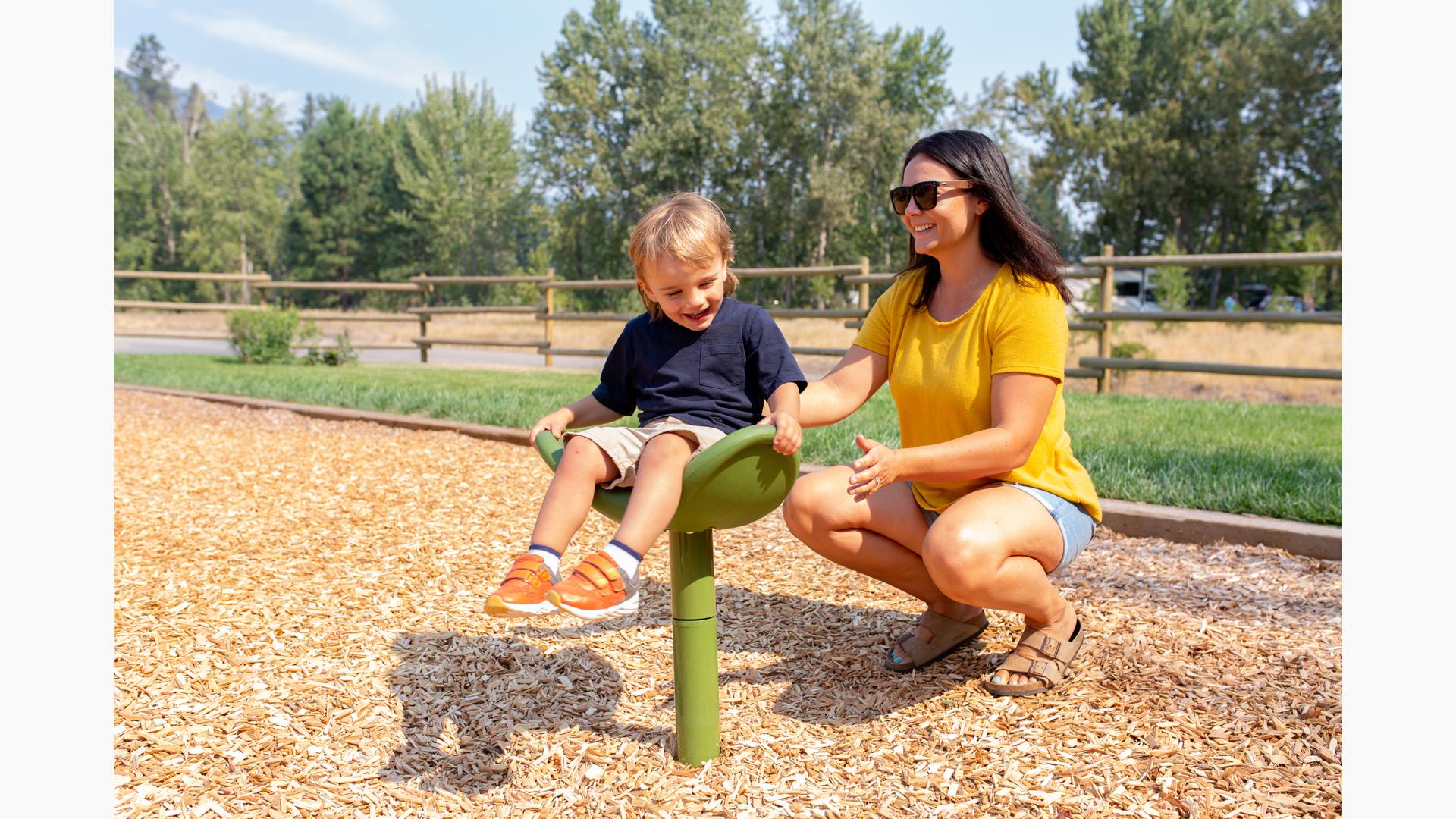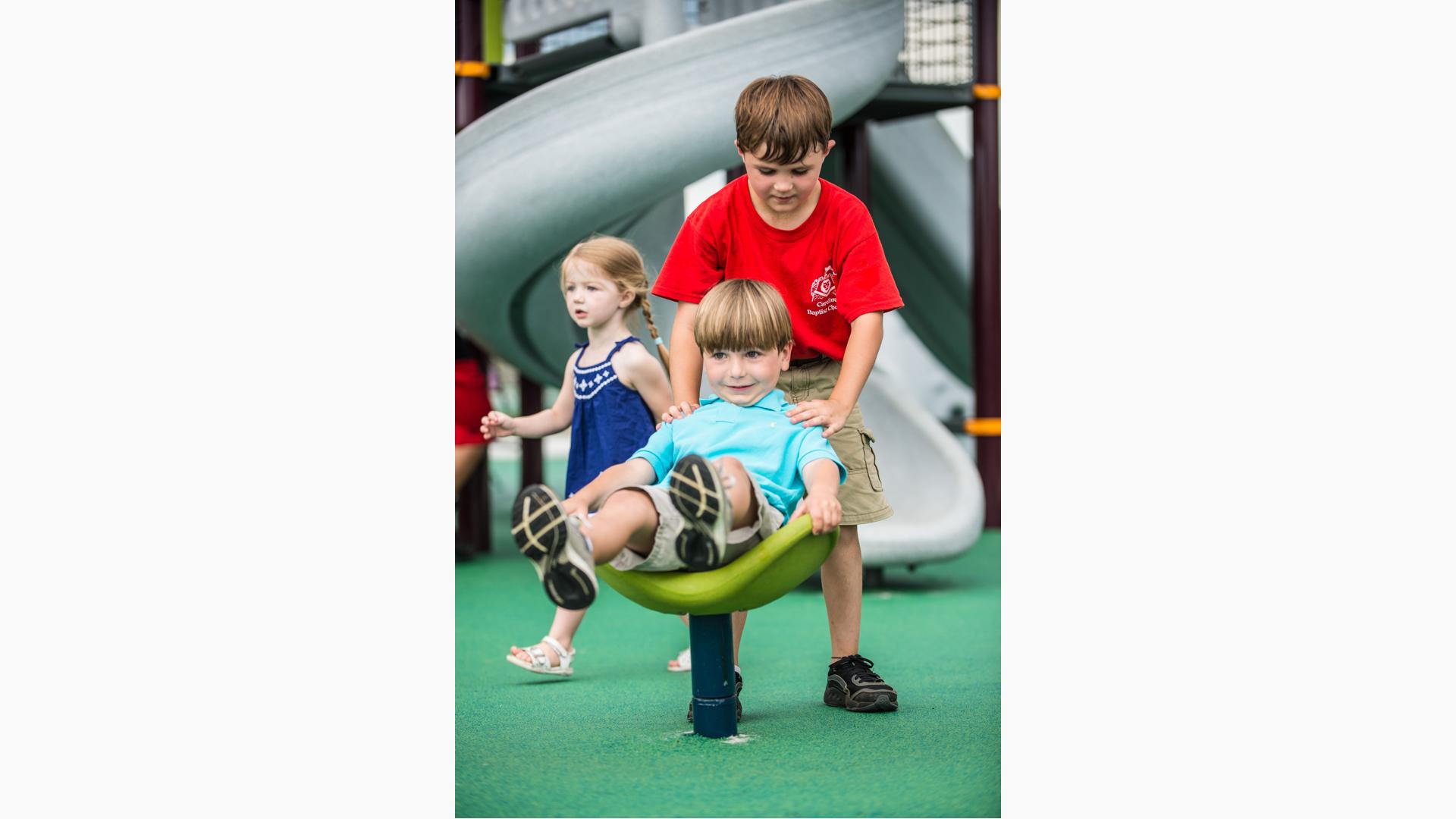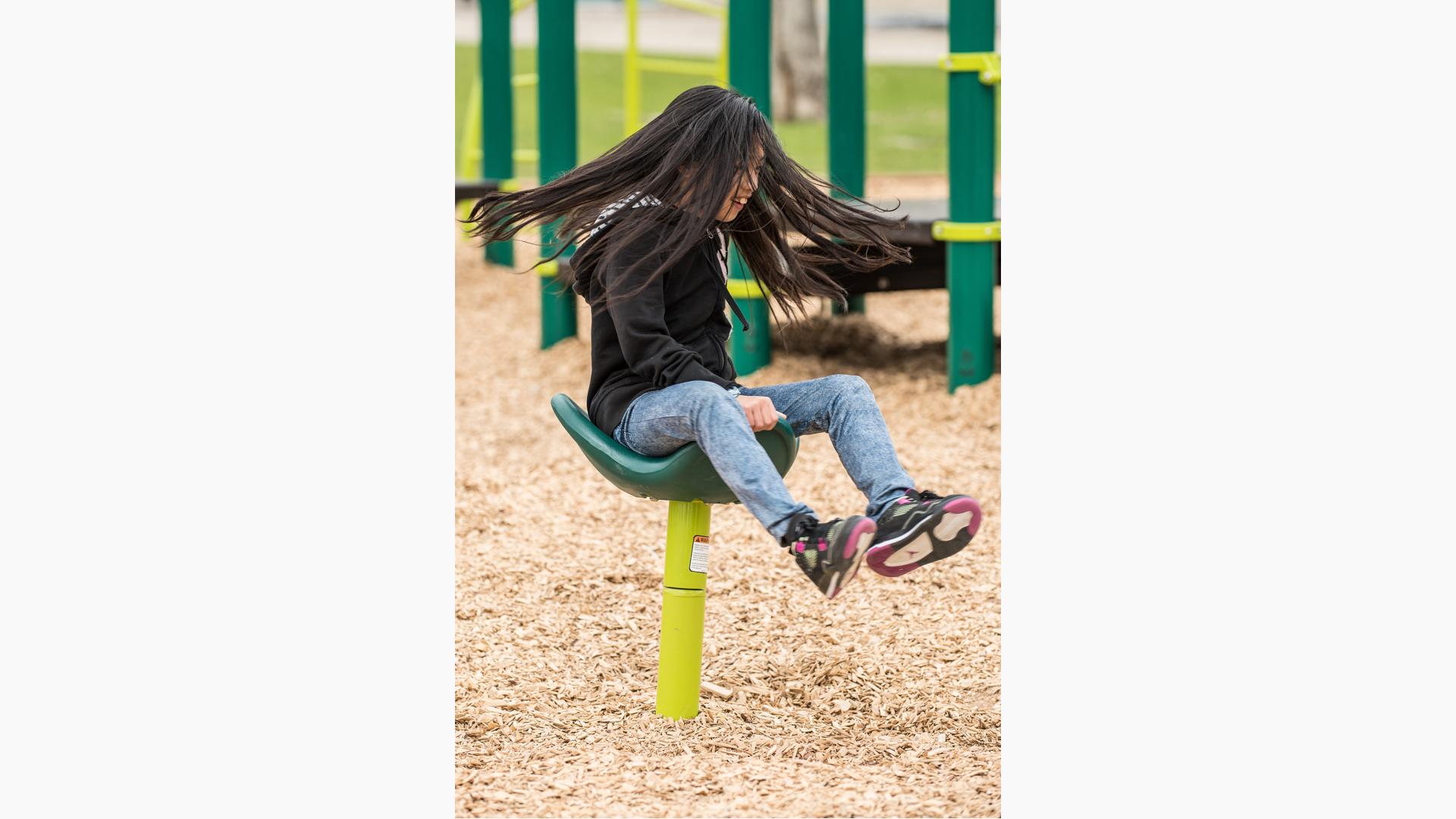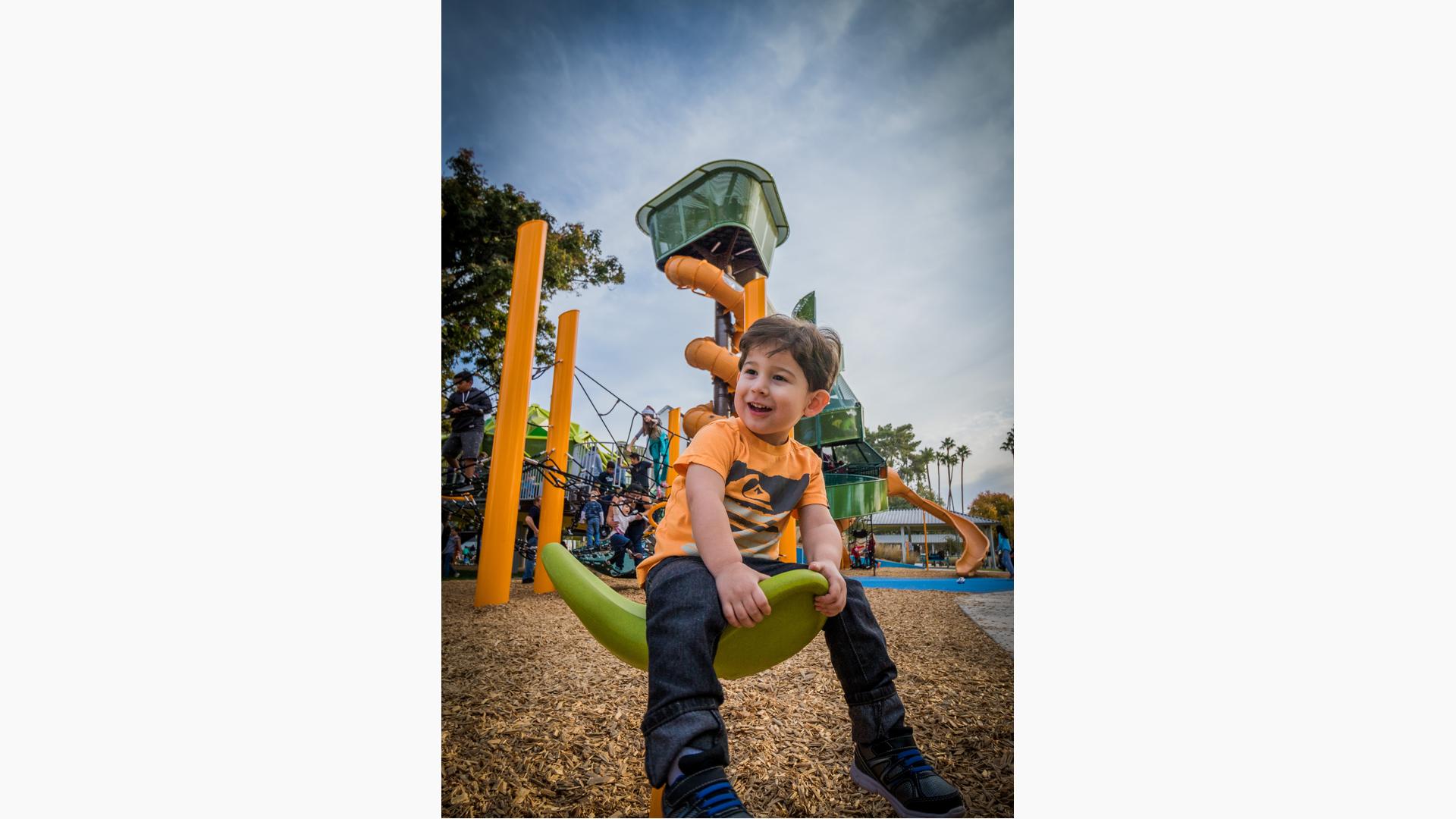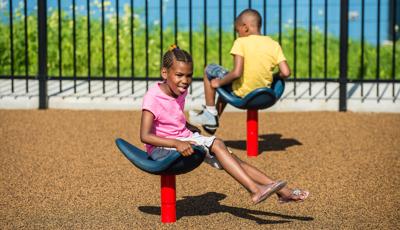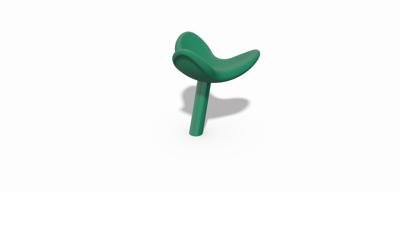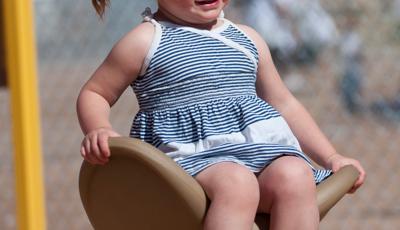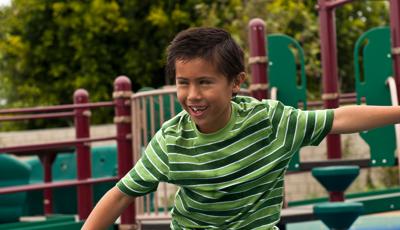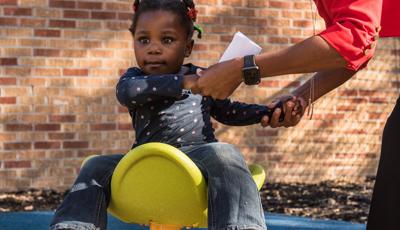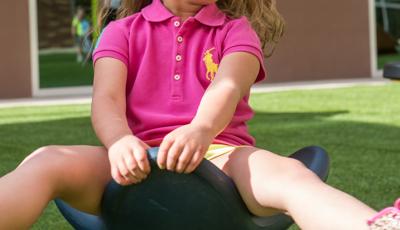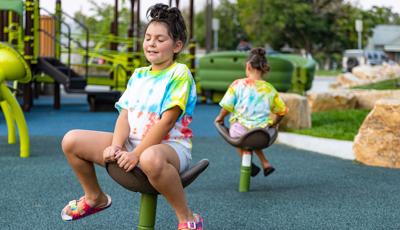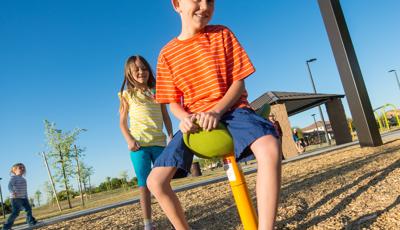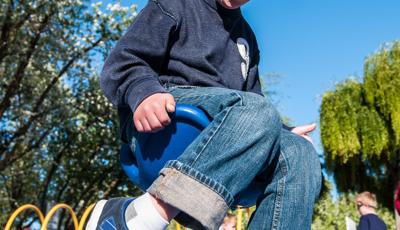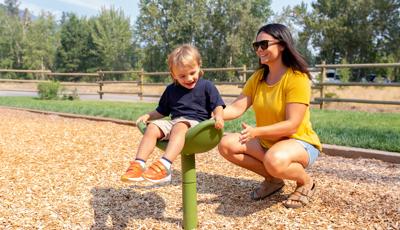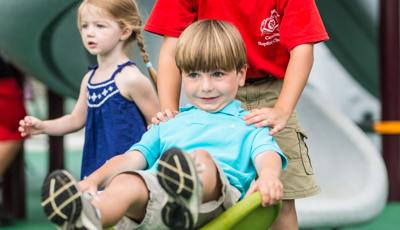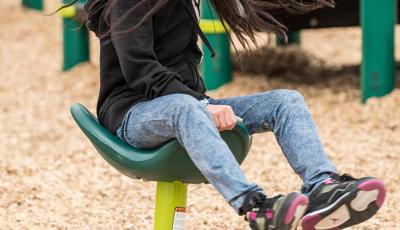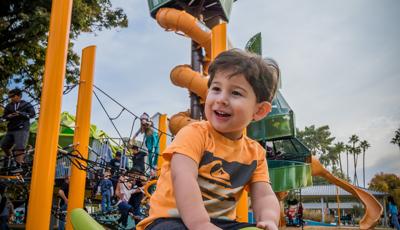 Saddle Spinner
Video features children spinning on the playground Saddle seat spinner.
[video: scene fades into a boy and girl as they spin on the Saddle seat spinners. A boy off camera speaks.]
Boy: One more time.
[video: The girl spins herself faster on her spinner with her legs as the young boy spins slowly by his body momentum. Camera switches to focusing on the young boy as she smiles and giggles while spinning on a Saddle seat spinner. The camera zooms in on the boys faces as he looks down and spins. Scene switches to a girl spinning her friend on the Saddle Seat spinner.]
Girl: Okay go really fast, spin really fast.
[video: ground view of a girl's legs as she spins on a Saddle Seat spinner. The girl giggles as she slowly spins. The camera pans up to the girl's face as she smiles.]
Girl: I'm dizzy [laughing]
[video: camera circles around a girl as she spins on the Saddle Spinner. The girls stops spinner and stands up to run across the playground, scene fades to black.]
Age Ranges
2 to 5 years
5 to 12 years
Product Categories
Dimensions
Max Fall Height: Equals seat height
Min Area Required: 13' 8" Diameter (4,17 m)
Design/CAD Files for this Freestanding Play Element
Price Range (USD)
$0K-$5K
*Prices vary. For international and exact pricing, contact your local playground consultant.
Contact Your Consultant
Overview
The Saddle Spinner helps kids learn about cause-and-effect as they use their body weight to spin. Allows kids to spin the day away as their body weight shifts and they develop better depth perception and balance.
Features
Add clusters at various heights for enhanced sensory experience

Available in 12" and 16" heights for different age groups

Durable polyethylene seat is set at 5-degree angle helping kids discover the relationship between body position and movement
Great for small spaces
Includes easy-grasp handgrips
Low maintenance materials and sealed bearings
Thrilling spinning motion
ProShield® Finish
Polyethylene
Sensory
Proprioception
Vestibular+
Motor Skills
Balance
Core Body Strength
Lower Body Strength
Social/Emotional Skills
Cooperation
Imaginative Play
Social Skill Development
Learn about Developmental Benefits
Related Playground Components