Stationary Cycler
Model #160055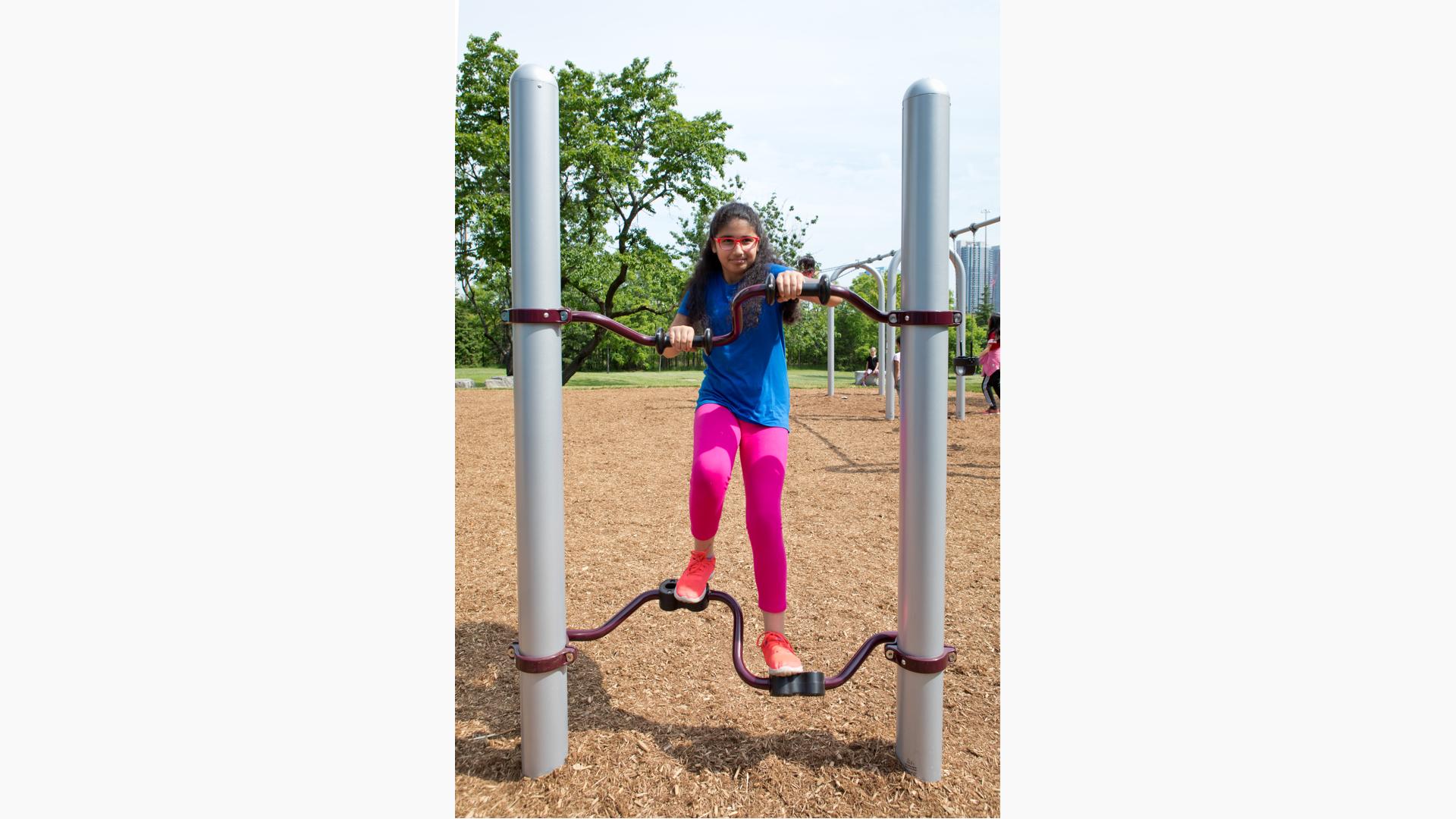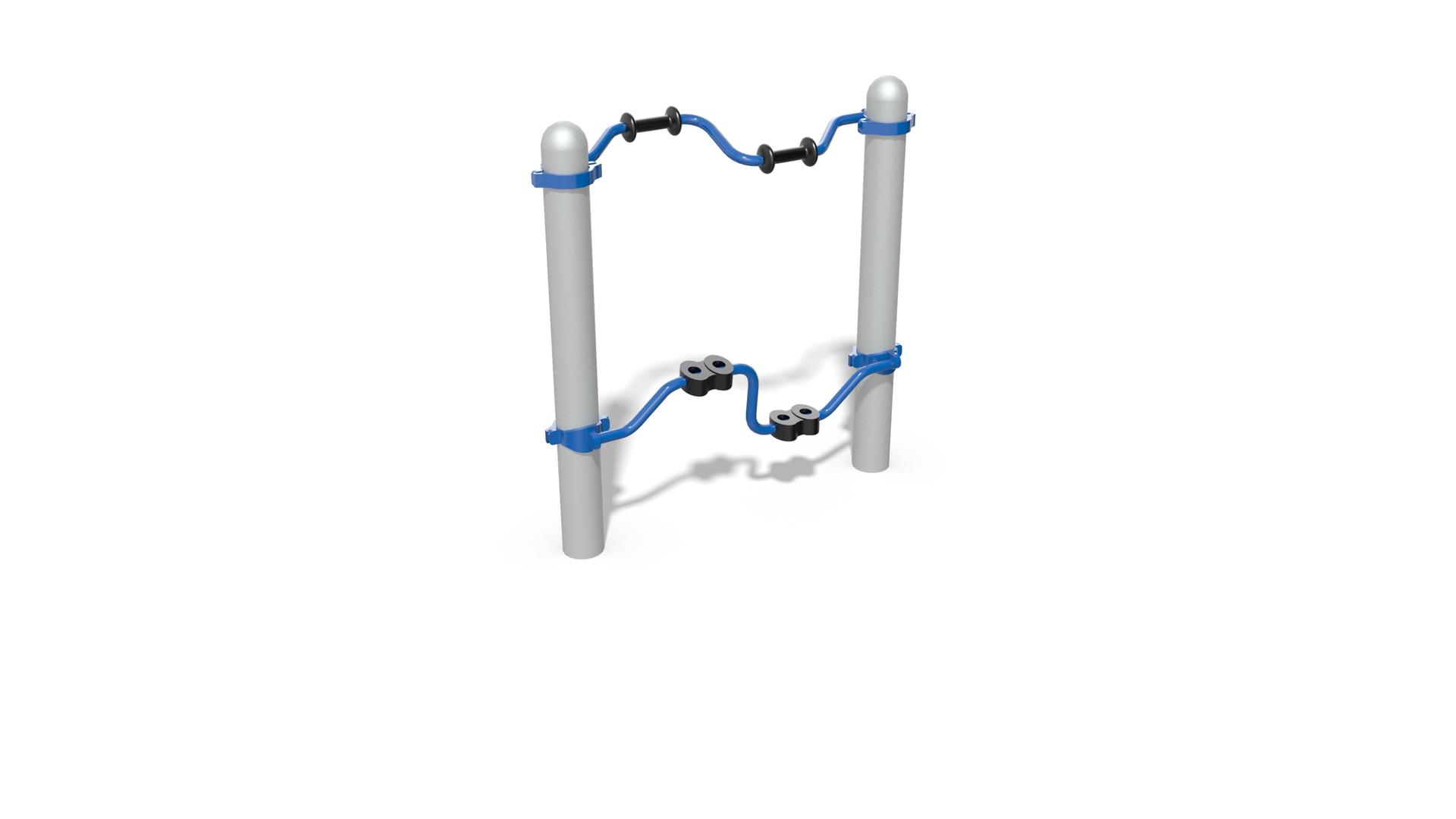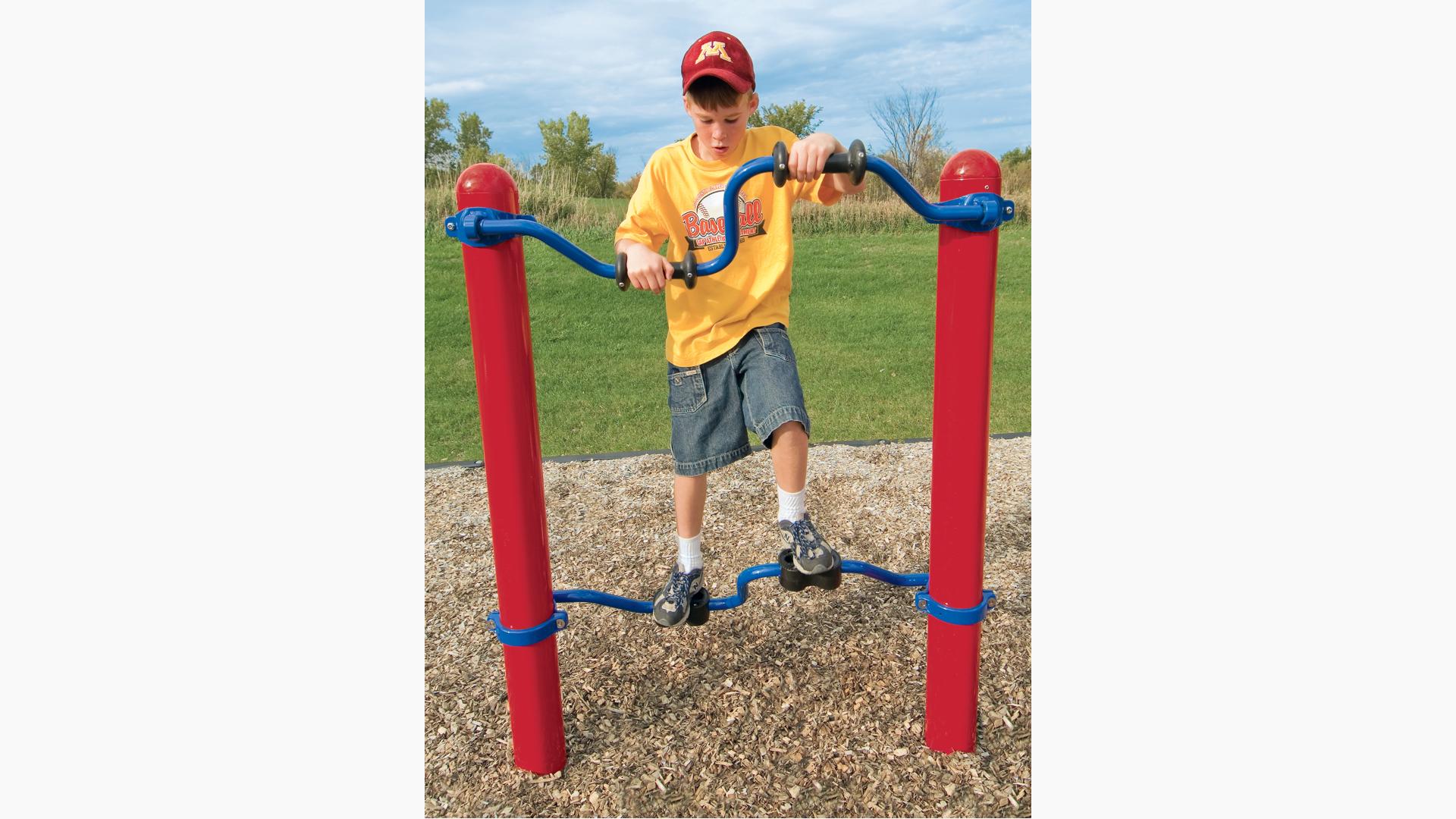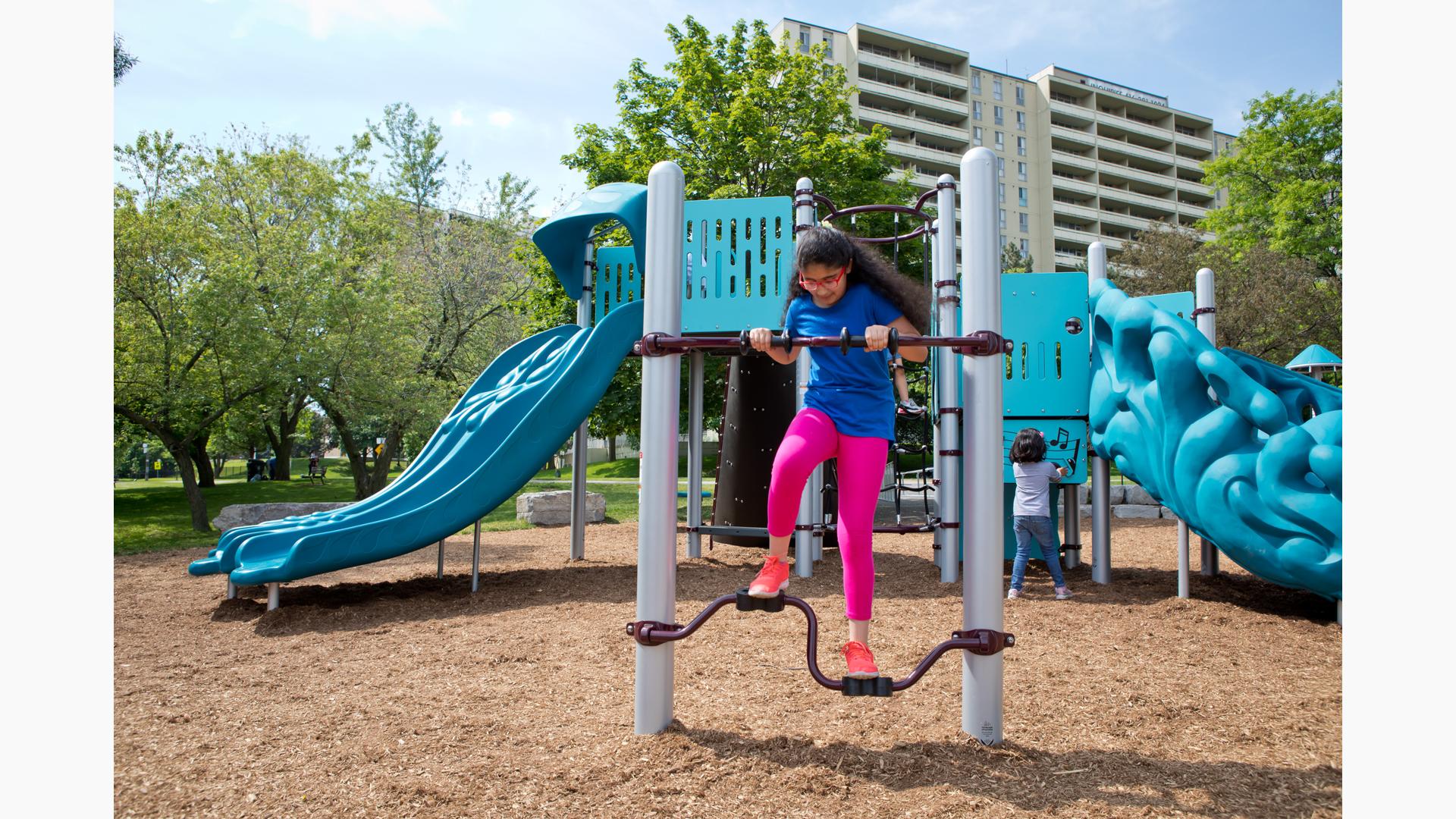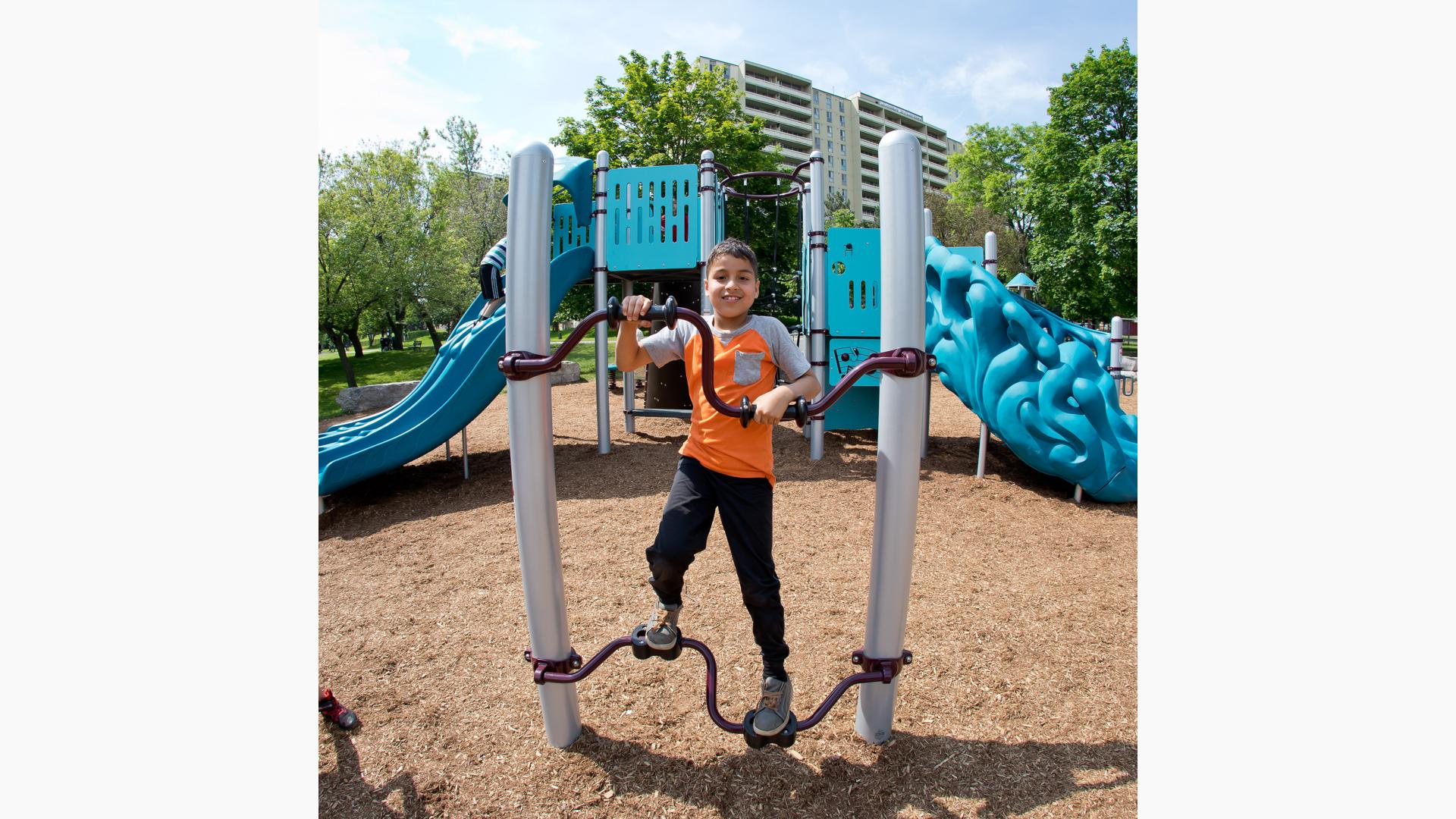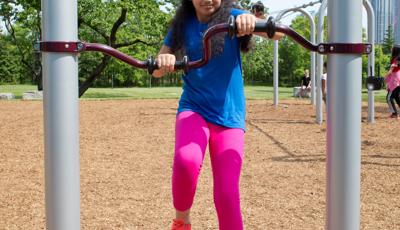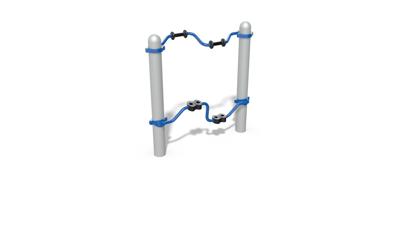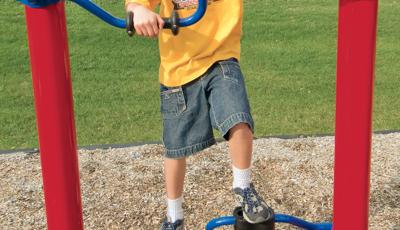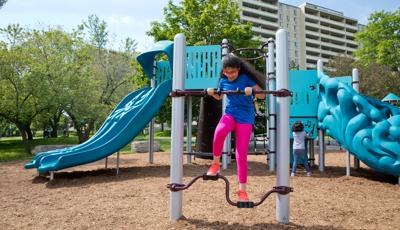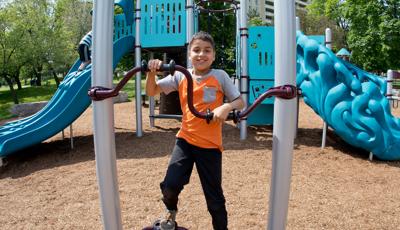 Stationary Cycler
Video features the accessible freestanding Stationary Hand Cycler.
[video: scene fades into a young girl seated in a wheelchair rotating the staggered Stationary Hand Cycler in front of her. The camera zooms in on the girls face as she smiles while she moves the cycler bar. The camera focuses on the girl's hands as she rotates the bar towards her. The camera focuses on the girl's legs that are strapped to her wheelchair. Scene switches to a front view of the girl as she continues to rotate the Stationary Cycler. Camera switches to a zoomed in side view of the girl as she smiles and rotates the bar towards herself. Camera switches to a zoom in view of the bar. The camera pans across the length of the bar while the girl rotates it. A man laughs off camera. Camera switches to a front angle view up at the girl as she spins the Stationary Cycler in slow motion. Scene fades to black.]
Play Styles
Product Categories
Dimensions
Max Fall Height: 24" (0,61 m)
Min Area Required: 16' x 13' 3" (4,88 m x 4,04 m)
Design/CAD Files for this Freestanding Play Element
Price Range (USD)
$0K-$5K
*Prices vary. For international and exact pricing, contact your local playground consultant.
Contact Your Consultant
Overview
Help kids build their upper-body strength and coordination with the freestanding Stationary Cycler.
Features
Handgrips and pedals constructed of high-density polyethylene for a safe grasp
Rotates on oil-impregnated bearings for years of dependable use
Independent upper and lower cycler bar assembly with handles or pedals
Can install without pedals to create an accessible cycler
Also available with TenderTuff™-coated grab bar instead of handles
Uses sturdy PlayBooster® posts
ProShield® Finish
TenderTuff™ Coating
Sensory
Proprioception
Vestibular
Motor Skills
Eye-Hand Coordination
Flexibility
Upper Body Strength
Social/Emotional Skills
Cooperation
Imaginative Play
Social Skill Development
Learn about Developmental Benefits
Related Playground Components