Whimsy Rider™ Dolphin w/Coil Spring
Model #135536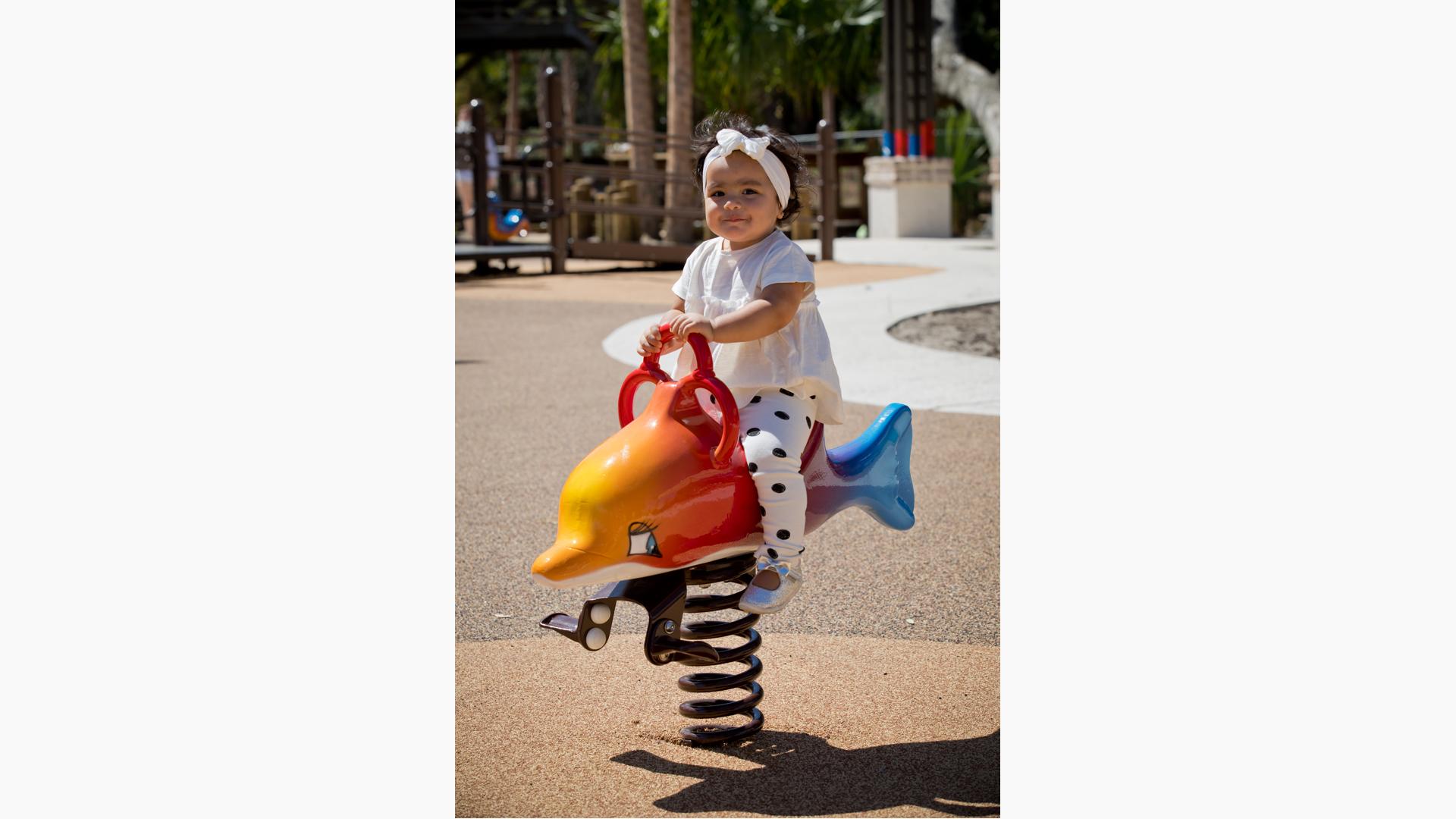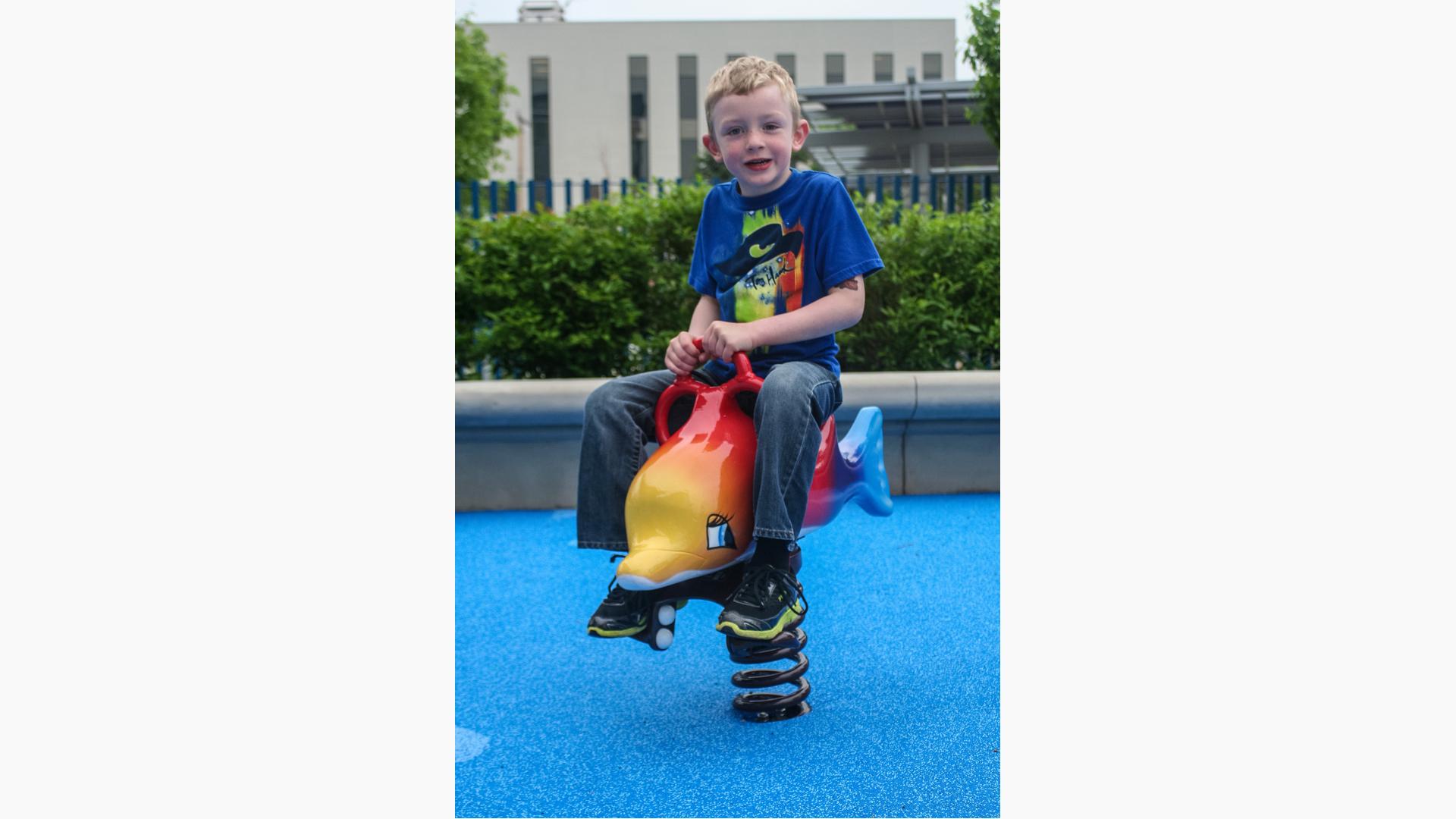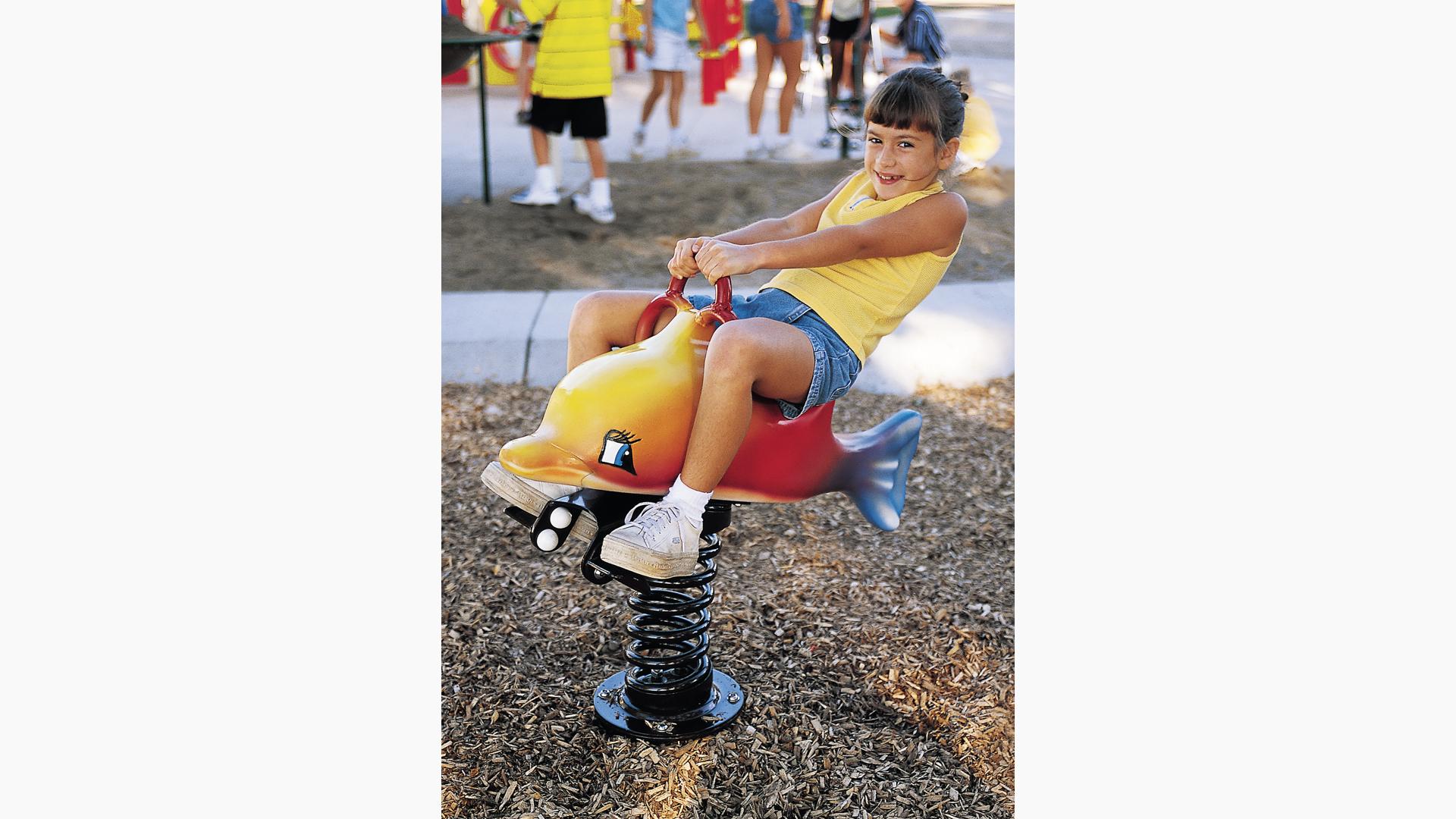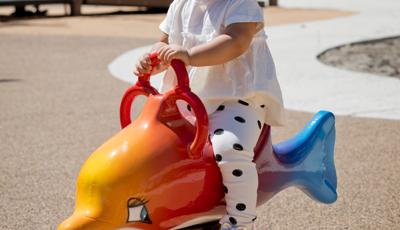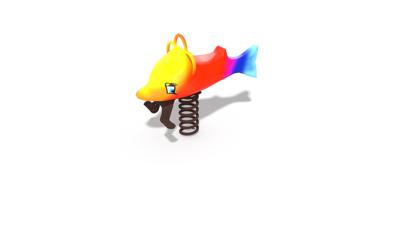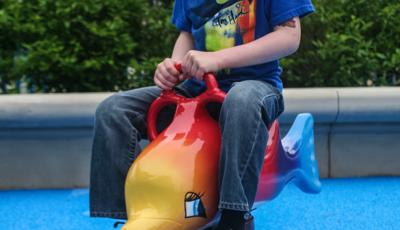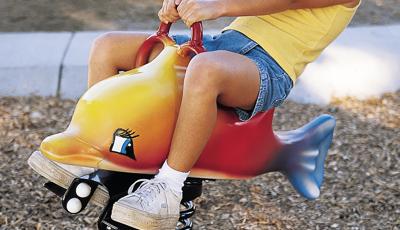 Whimsy Rider™ Dolphin w/Coil Spring
Video features children playing on the Whimsy Rider Dolphin playground spring rider.
[video: scene fades in a front side view of the rainbow shaded Whimsy Rider Dolphin spring rider. Scene fades as the camera pans closely across the face of the Dolphin spring rider. The spring rider bounces slightly as the camera pans past. Scene fades into a side panning view of the multi colored spring rider. Scene switches as the camera pans from the three-ring hand hold back across the seat and to the tail of the spring rider. Scene switches to a young girl as she begins to bounce the Dolphin spring rider. The camera does a close-up of the girl's upper body as she plays on the spring rider. A group of adults walk across the grass in the background. The camera pans down from the girl's face to her feet as she bounces back and forth. The camera switches to a full side view of the girl as she continues to ride. Scene fades into a close-up of the girl's feet resting on the foot pegs of the rider. The camera pans up from the girl's feet as the scene fades to black.]
Product Categories
Dimensions
Max Fall Height: 24" (0,61 m)
Min Area Required: 13' x 15' (3,96 m x 4,57 m)
Design/CAD Files for this Freestanding Play Element
Price Range (USD)
$0K-$5K
*Prices vary. For international and exact pricing, contact your local playground consultant.
Contact Your Consultant
Overview
Spark imagination with the Whimsy Riders™. Kids can bounce around for hours on this playground component.
Features
Also available in Zebra and Sea Horse models
Bouncy creatures encourage imaginative play
Each Whimsy Rider™ is hand-painted with bright colors
Low maintenance
Sturdy, no-pinch spring is made from steel alloy
Sensory
Proprioception
Tactile
Vestibular+
Motor Skills
Balance
Coordination
Core Body Strength
Flexibility
Lower Body Strength
Motor Planning
Upper Body Strength
Social/Emotional Skills
Cooperation
Imaginative Play
Social Skill Development
Learn about Developmental Benefits
Related Playground Components