Portal Climber w/Permalene® Handholds
Model #202594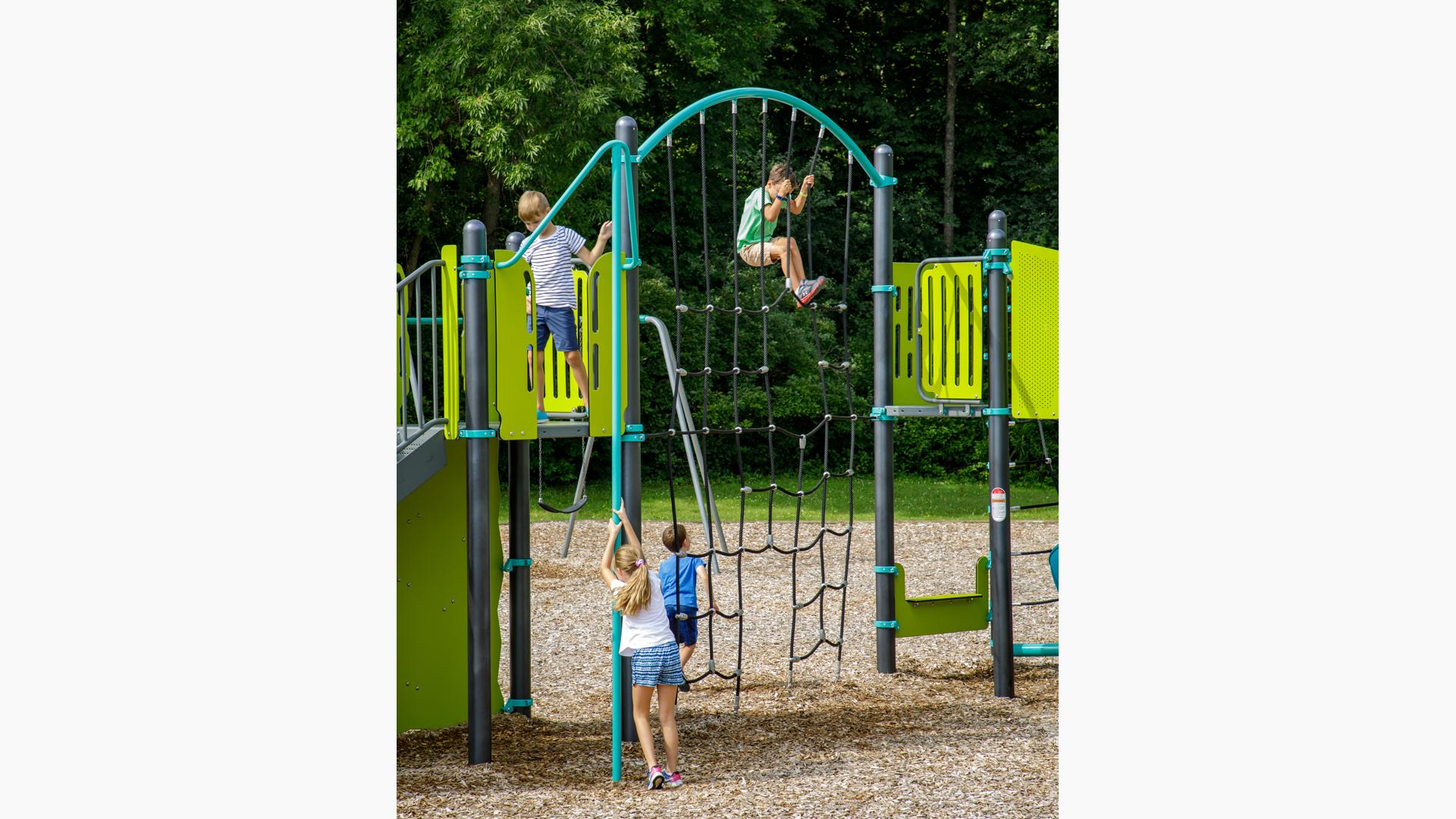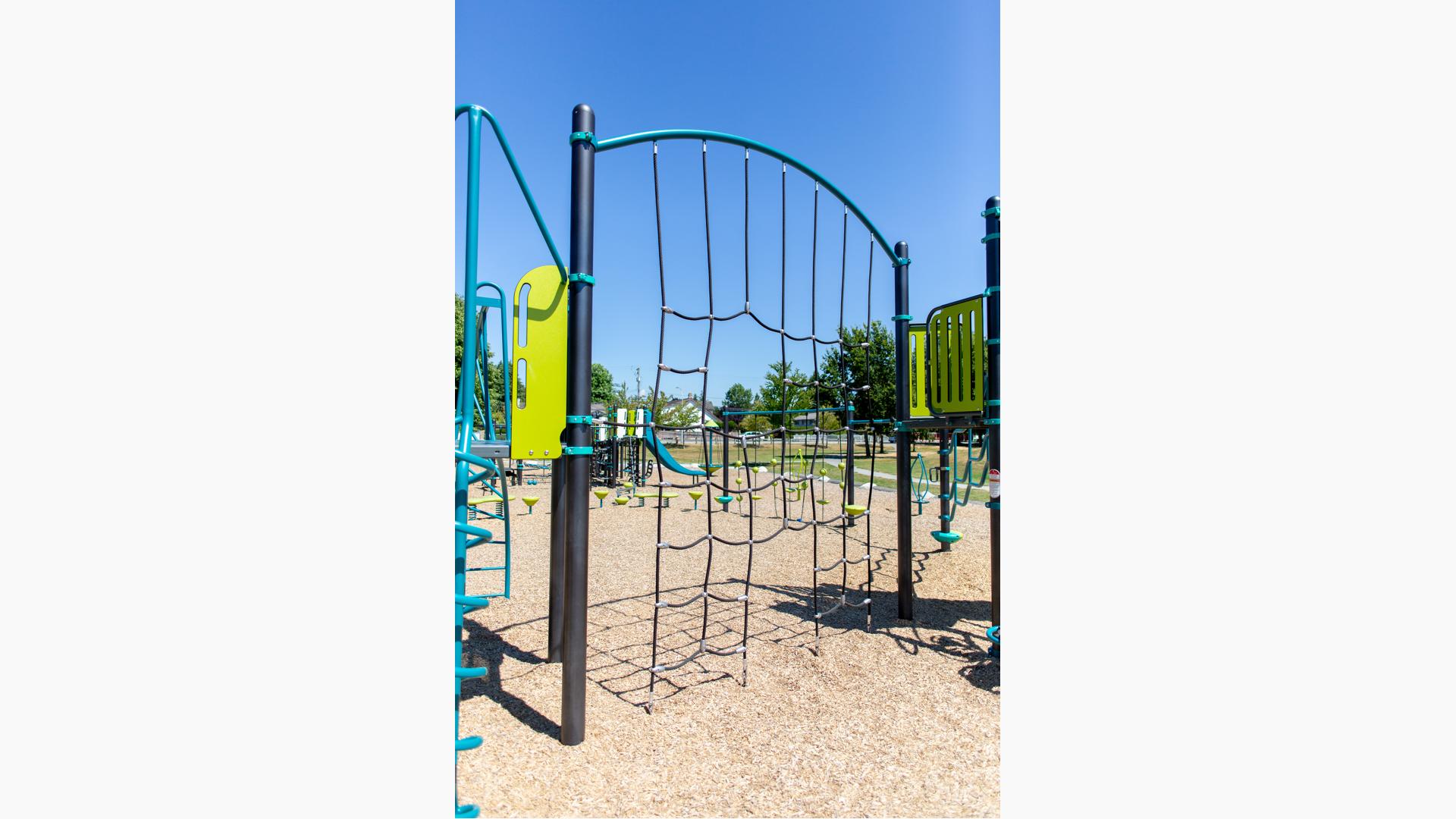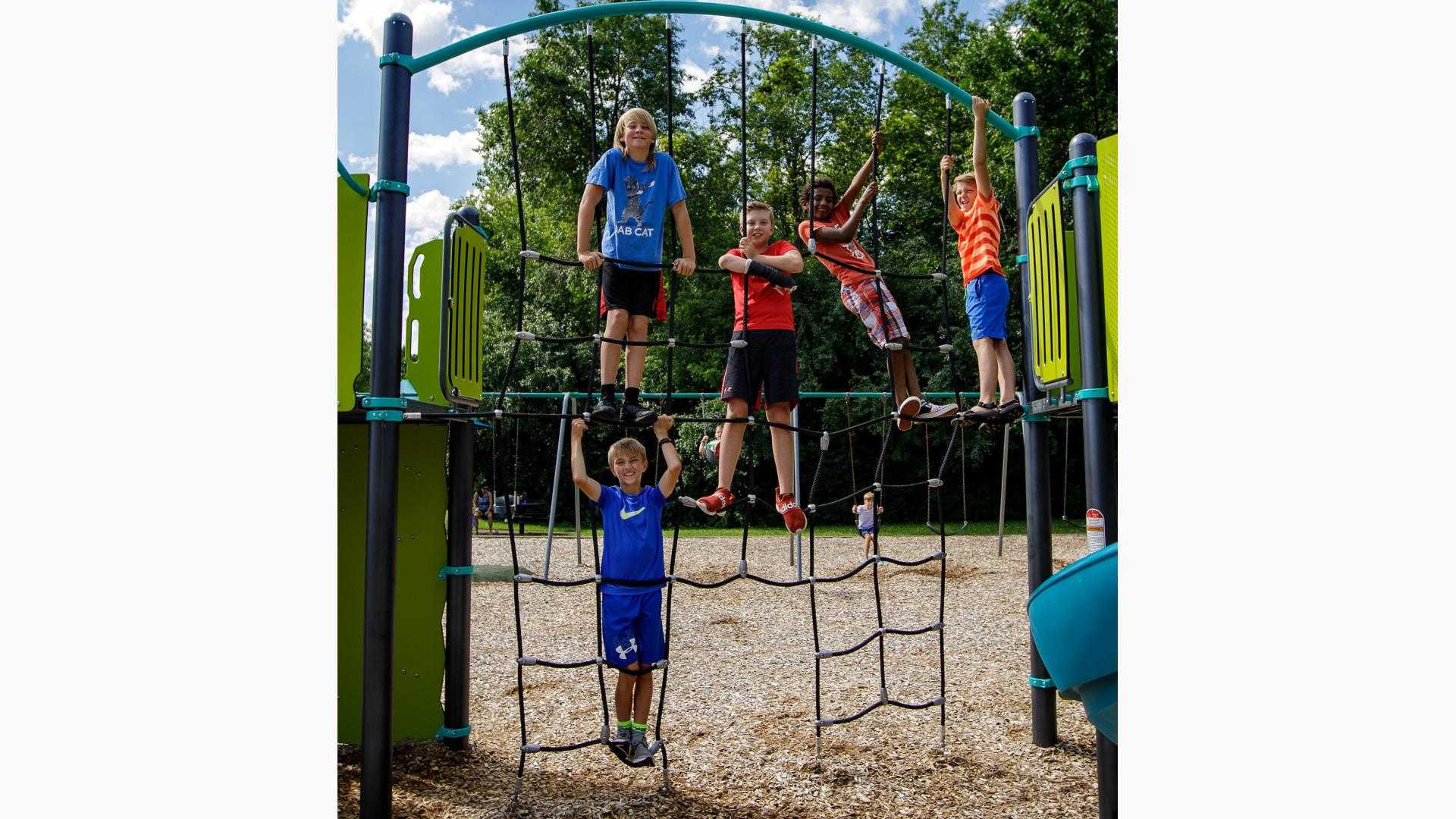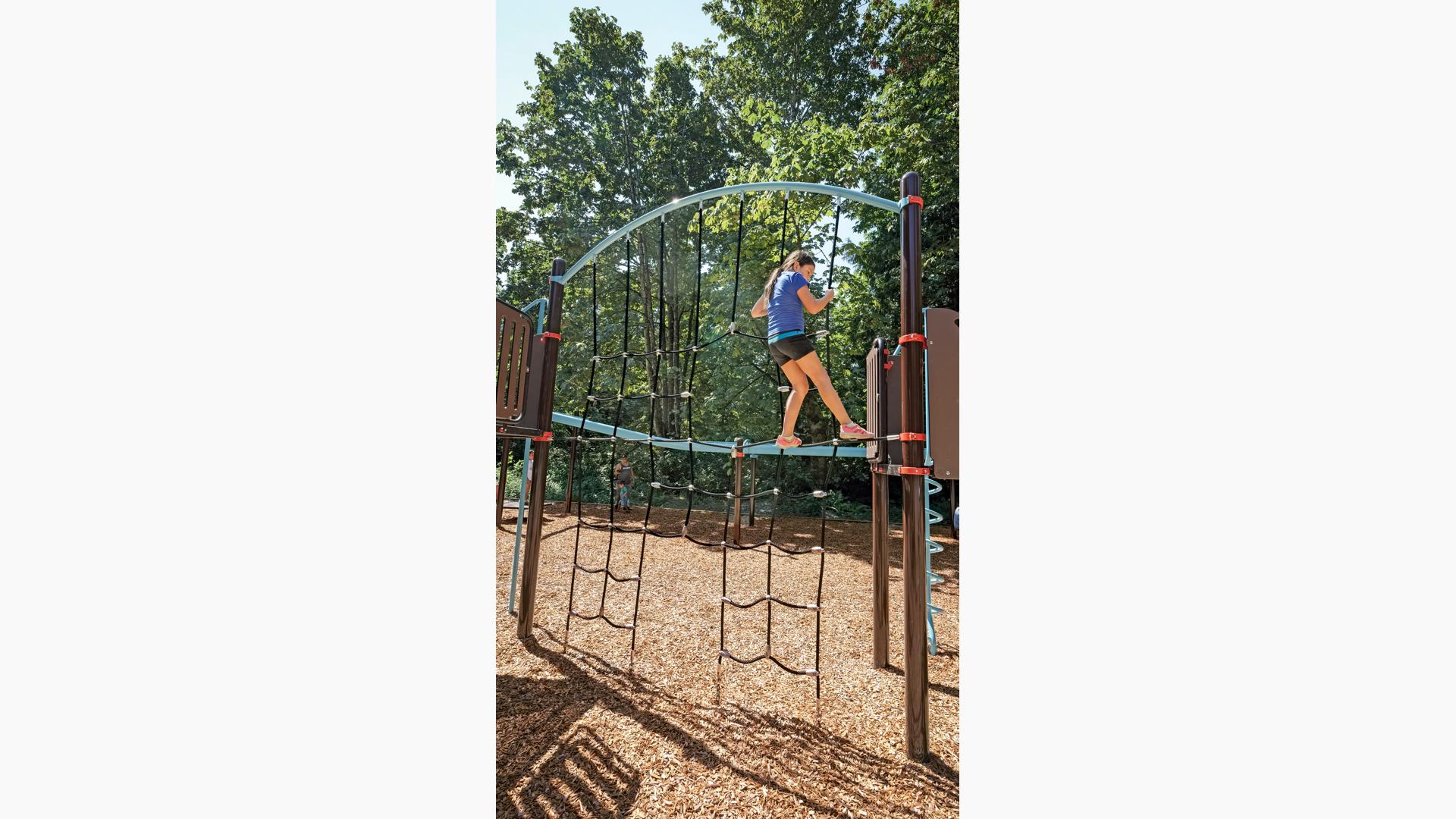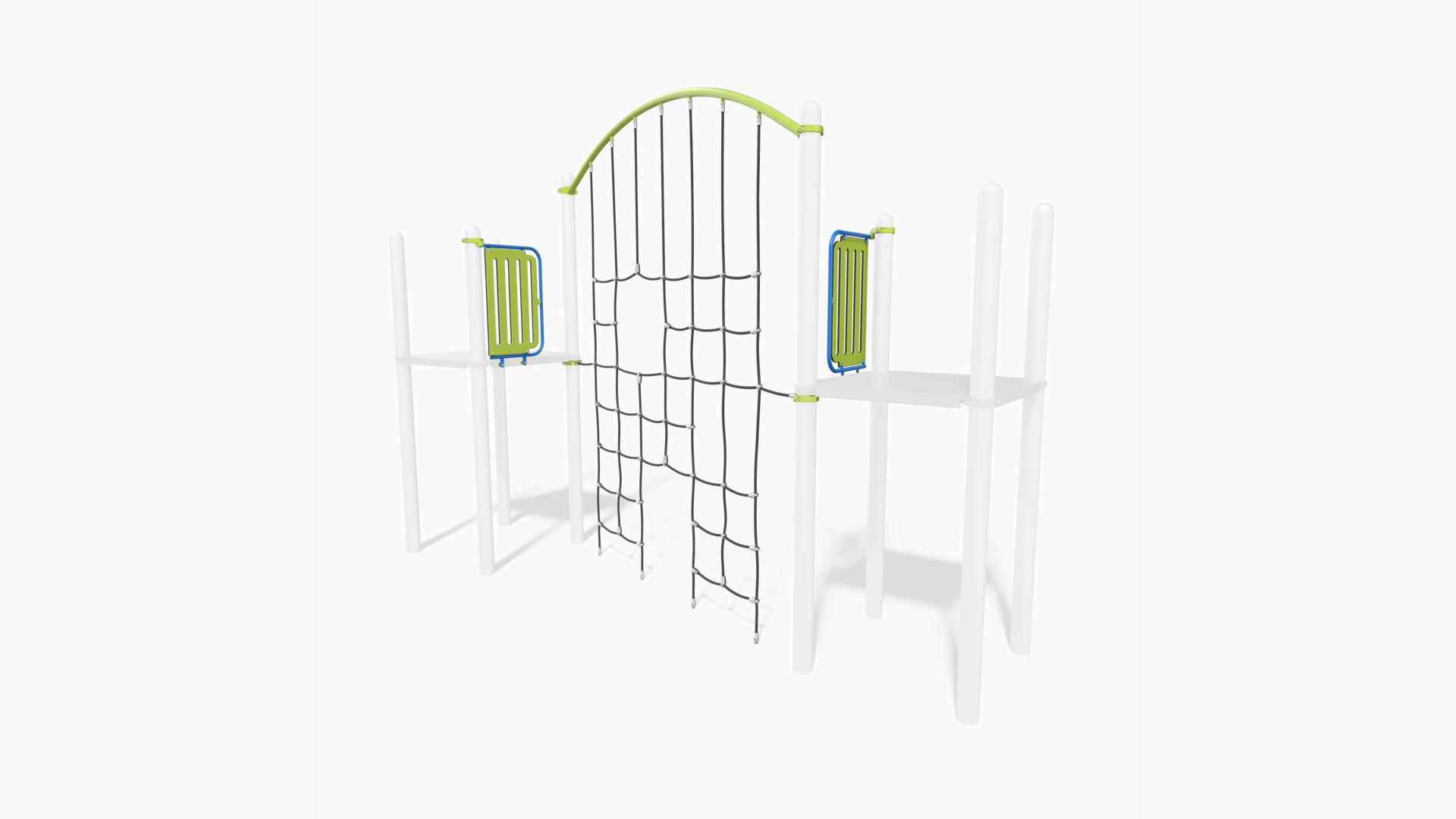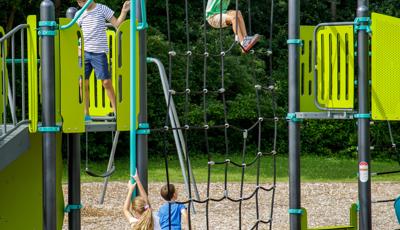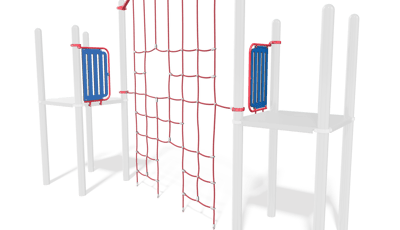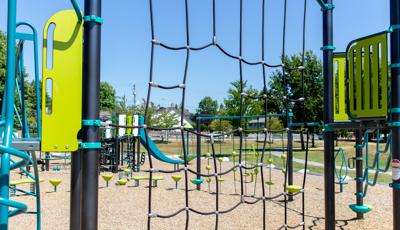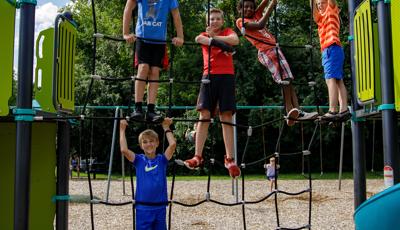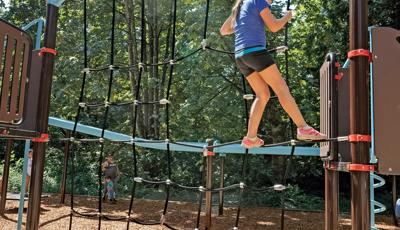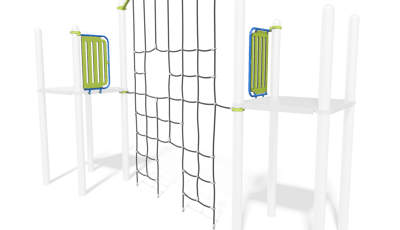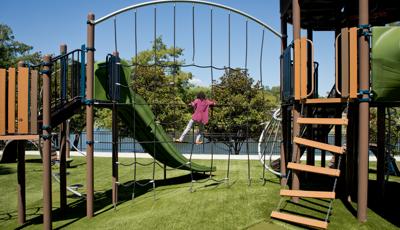 Portal Climber
Video features the PlayBooster playground Portal Climber.
[video: scene fades a playground tower with a large connected vertical cargo net climber named the Portal Climber. Two boys begin climbing the ropes on opposite sides. The camera focuses in on the boys as they climb the grid designed ropes. Camera switches to a panning view from the ground up to the top of the climber as the boy's reach the top arched cross bar frame. Camera switches to a point of view from on the climber as children climb on either side of the ropes. The camera pans down and around the ropes as children climb up and down. Scene switches to a ground focused view of a boy's feet as he climbs down the grid of the ropes. Camera pulls back for a full view of the Portal Climber as two boys continue to climb and play. Camera switches angles to a front view of the climber as the boys continue to climb on either side of the ropes. Scene fades to black and the video ends.]
Play Systems
Dimensions
Max Fall Height: 101" (2,57 m)
Design/CAD Files Featuring this Component
Price Range (USD)
$5K-$10K
*Prices vary. For international and exact pricing, contact your local playground consultant.
Contact Your Consultant
Overview
Scale this challenging vertical net and discover portal openings through to the other side. A great way to expand the playscape with a modern net climber. This model includes traditional Permalene® handholds.
Features
Connects 64"-72" PlayBooster® decks
3/4 Permalene® handholds to aid in smooth transition from deck to climber

Cable is polyester-wrapped, six-stranded galvanized steel with a polypropylene core

Steel-reinforced cables are extremely durable and vandal resistant, available in black, red or tan

Direct bury
ProShield® Finish
Recycled Permalene®
TenderTuff™ Coating
Climbing Cables
Sensory
Proprioception
Tactile
Vestibular+
Motor Skills
Agility
Balance
Coordination
Core Body Strength
Flexibility
Lower Body Strength
Motor Planning
Upper Body Strength
Social/Emotional Skills
Cooperation
Imaginative Play
Social Skill Development
Learn about Developmental Benefits
Related Playground Components