Vertical Ascent® Climber
Model #145624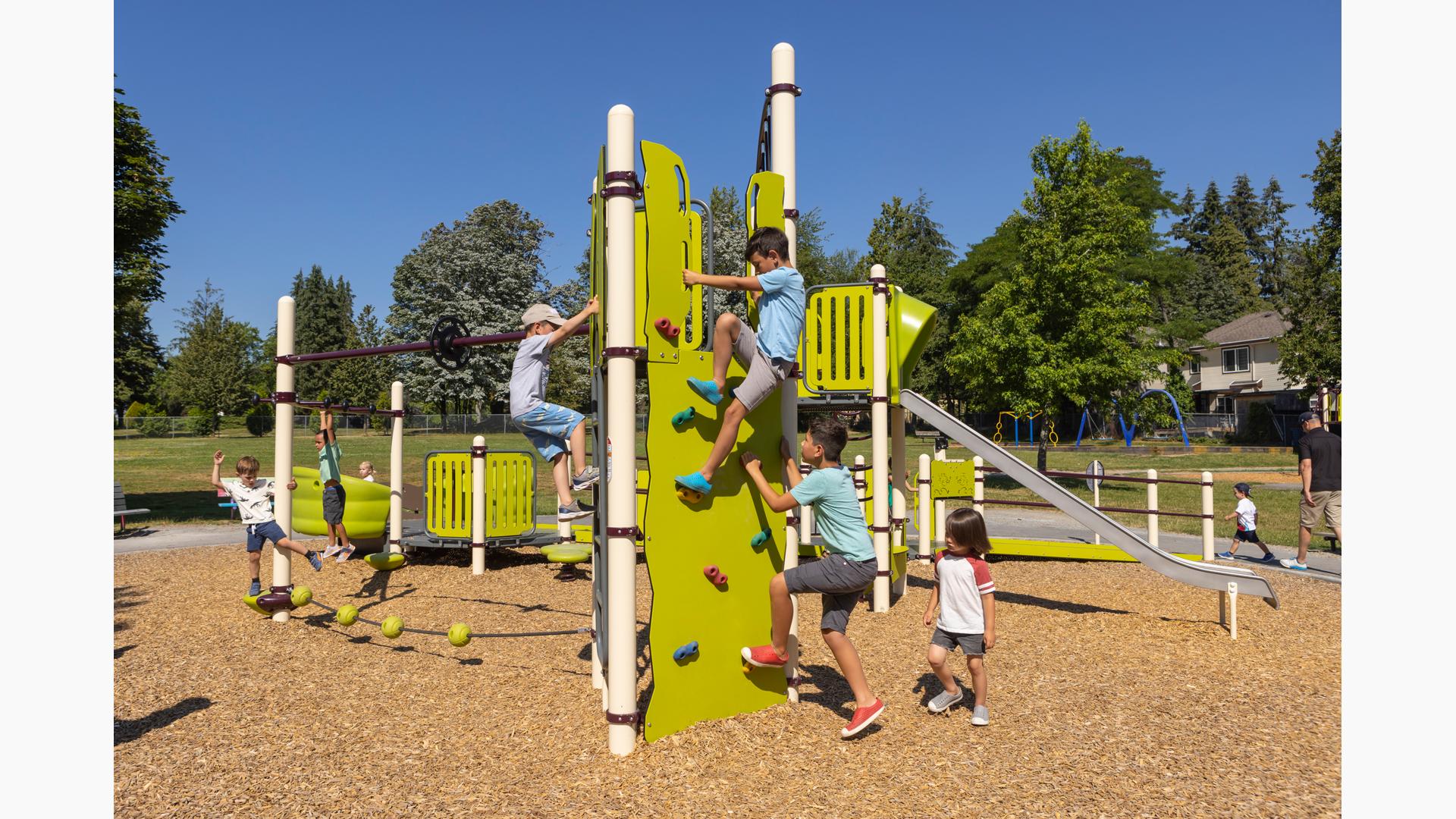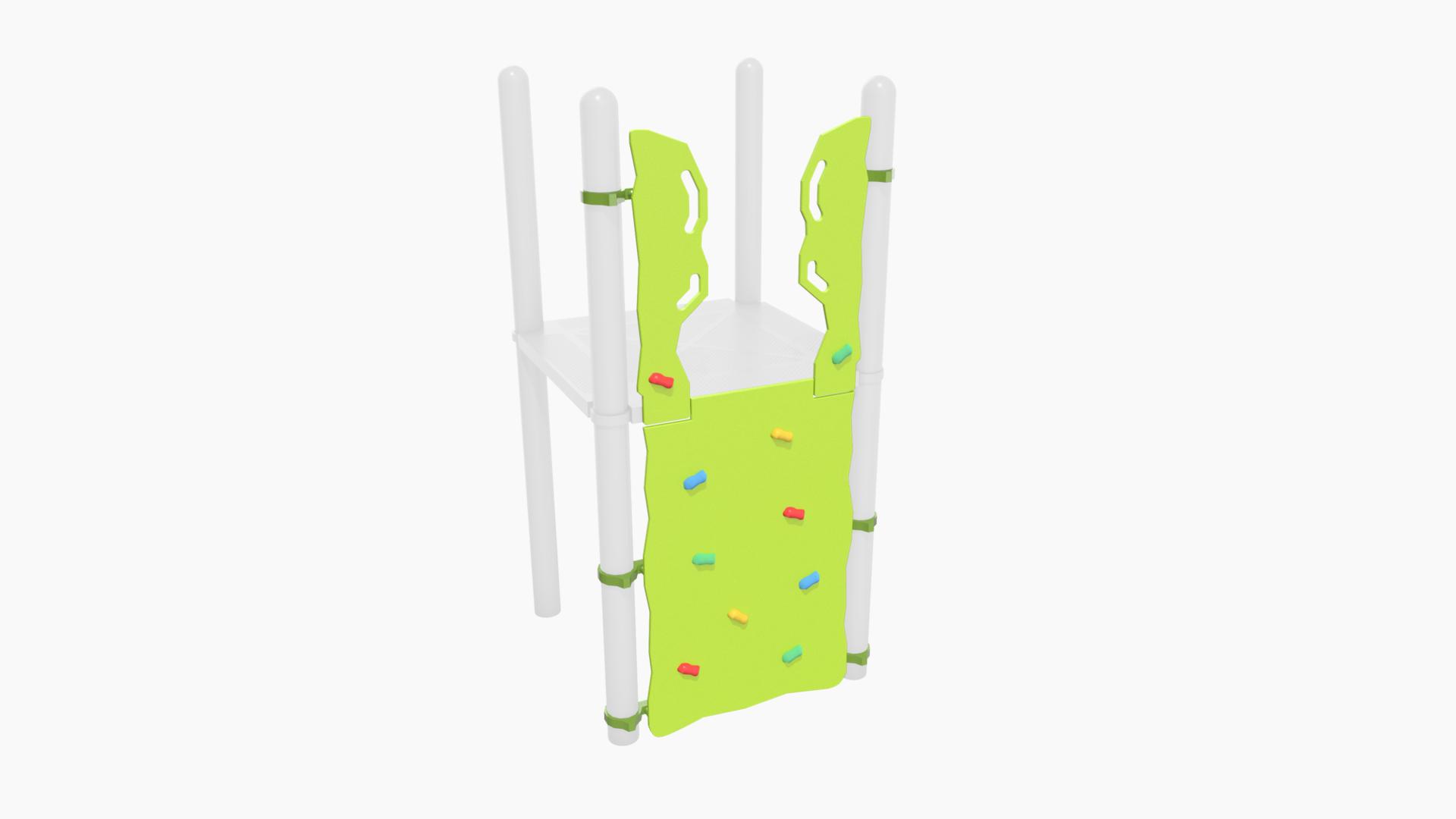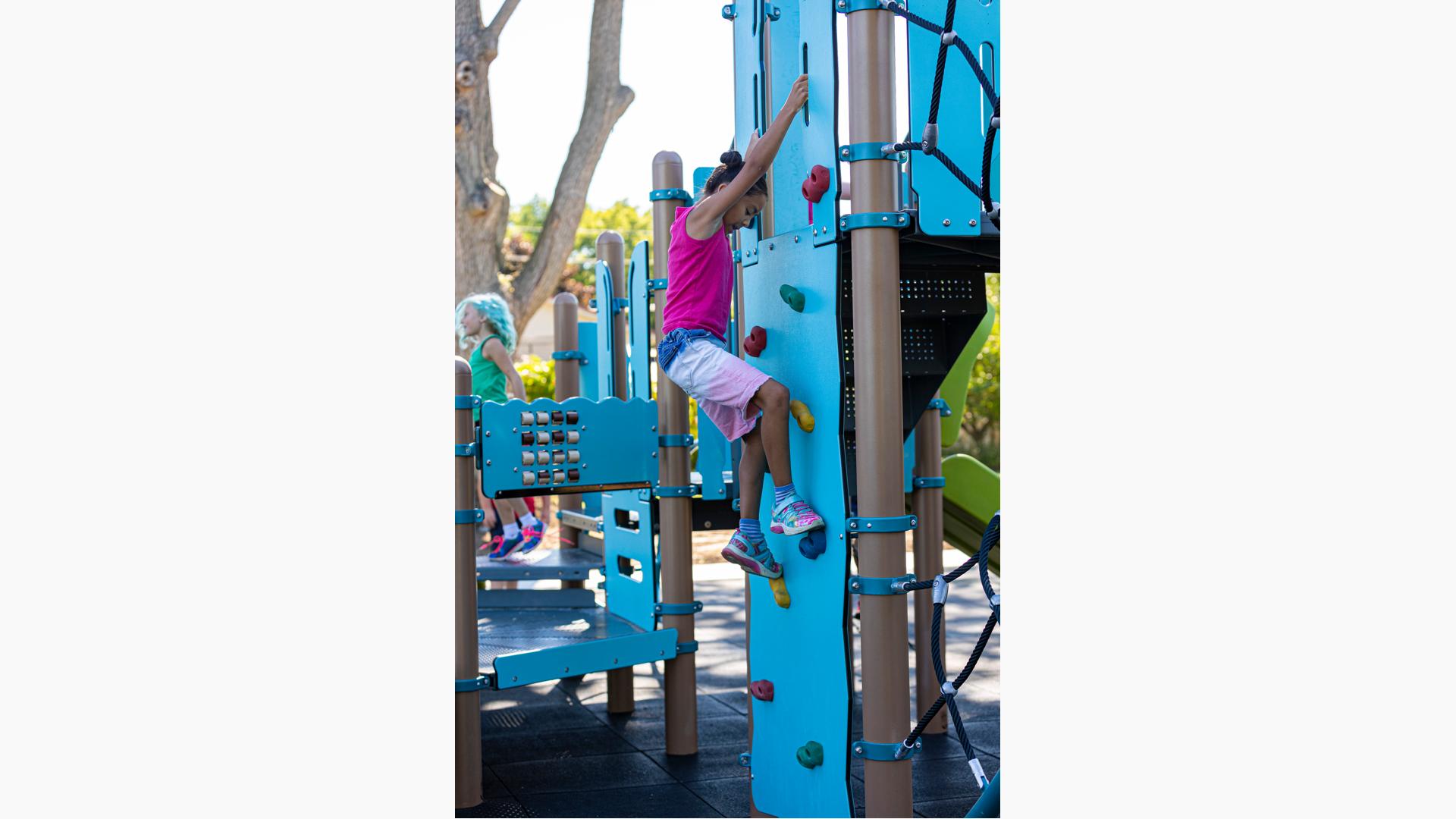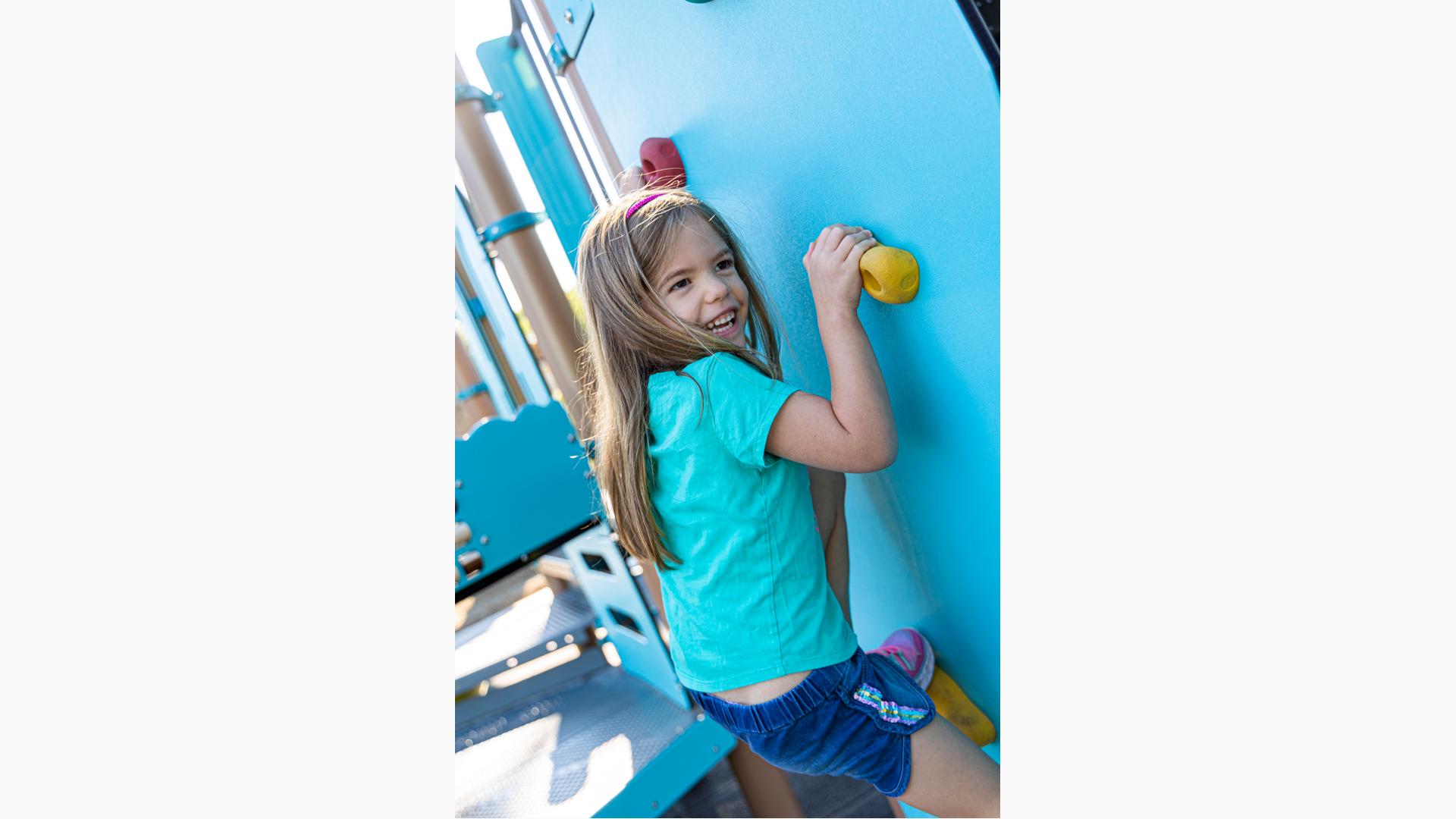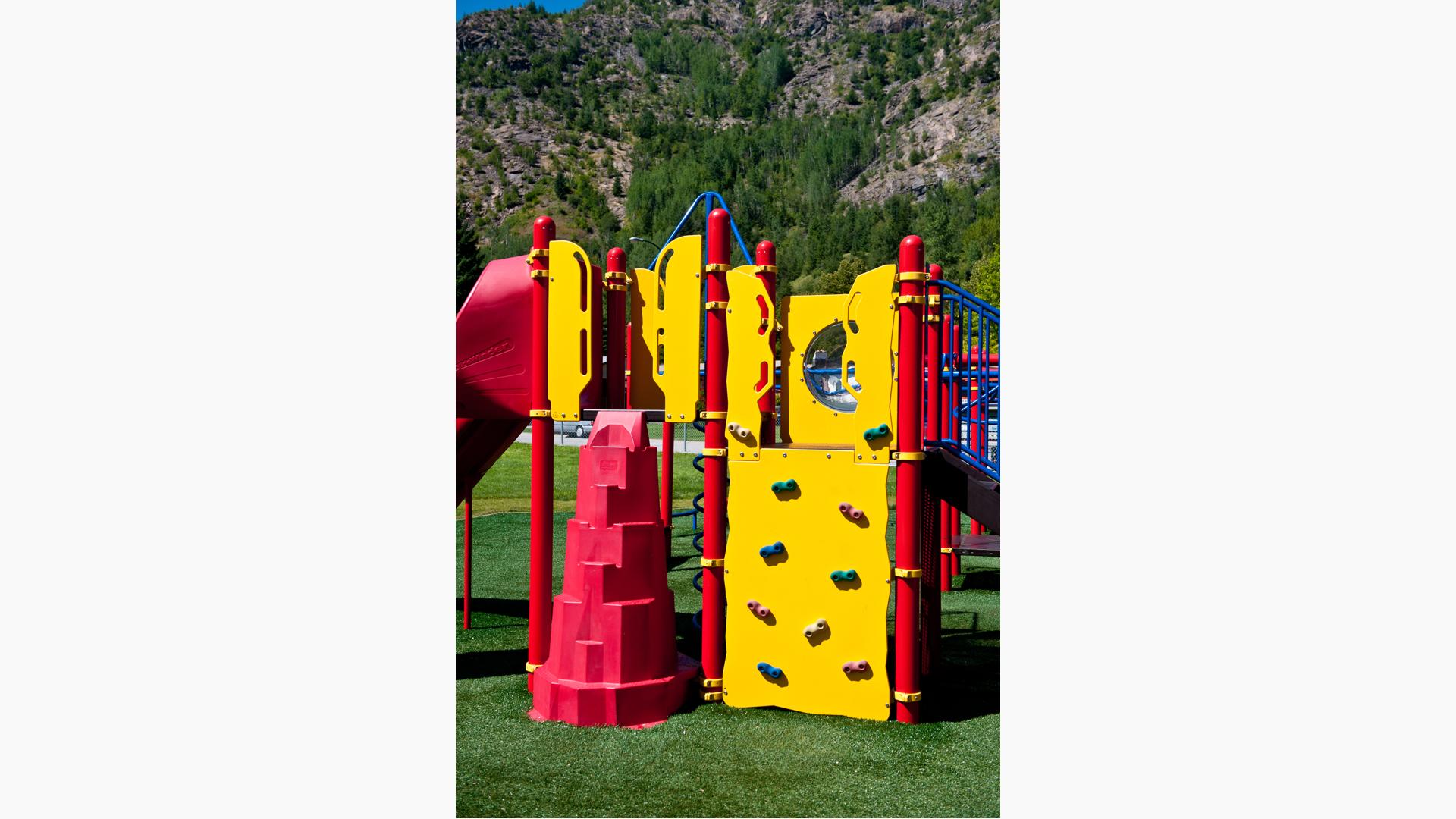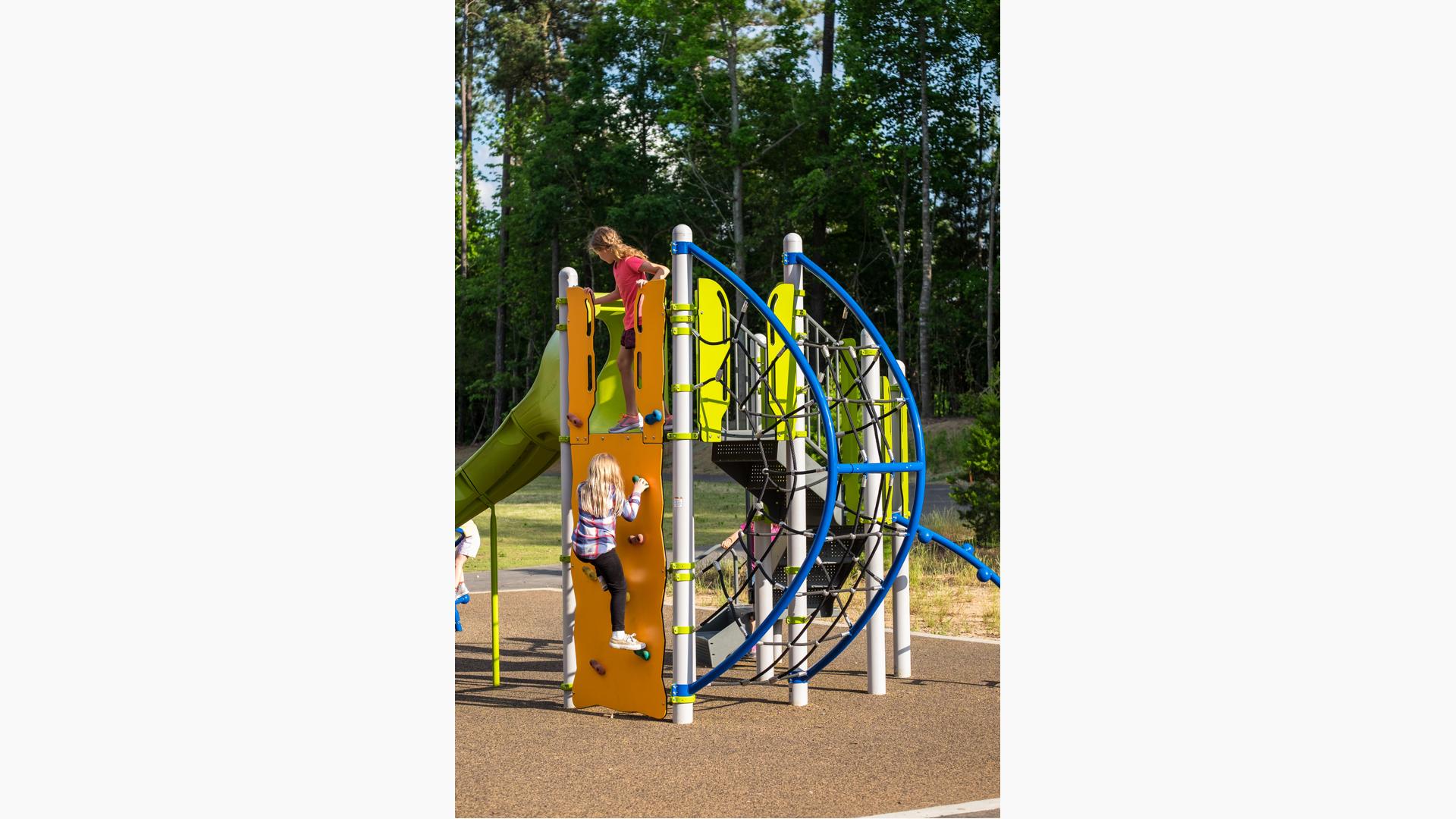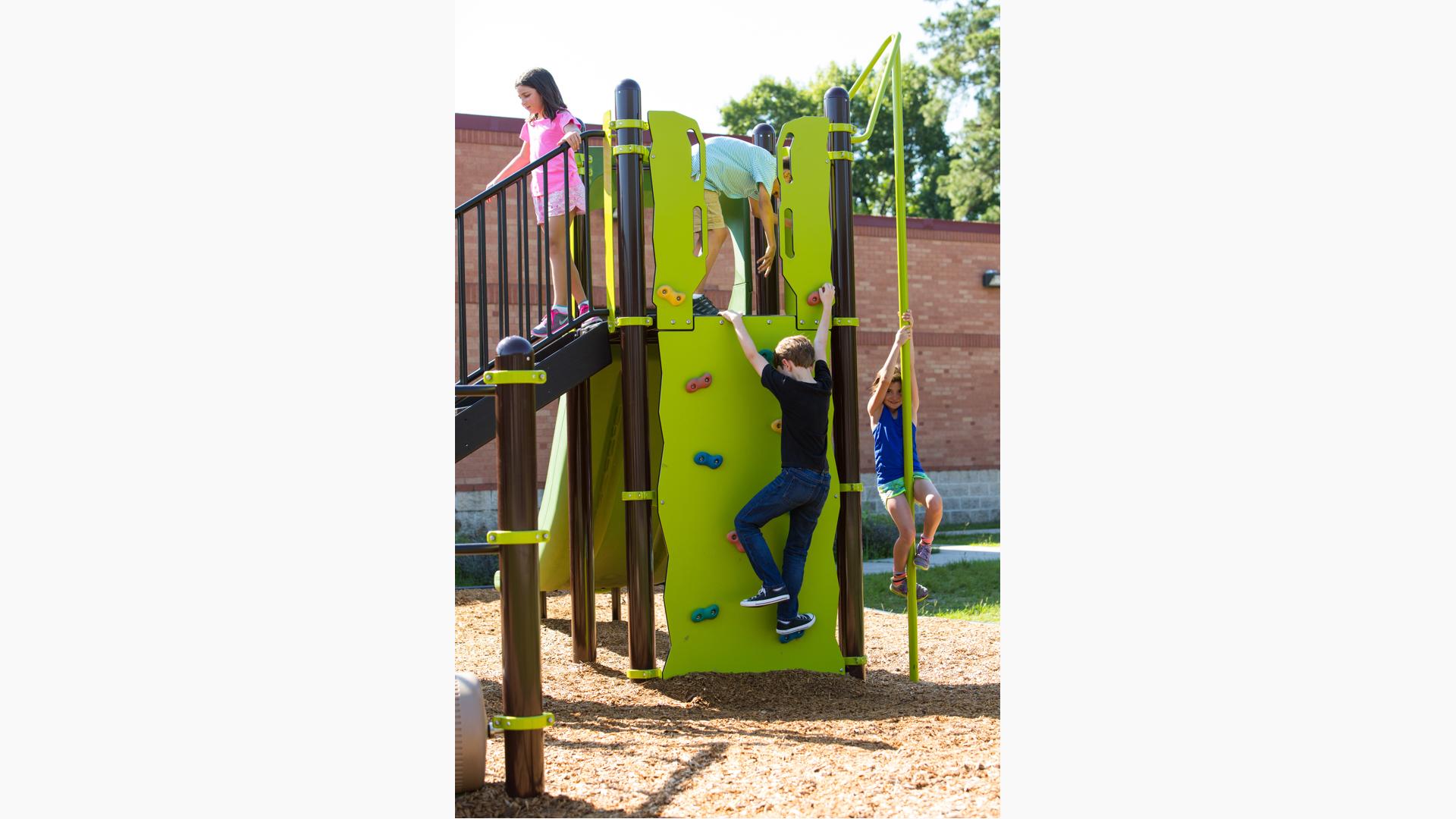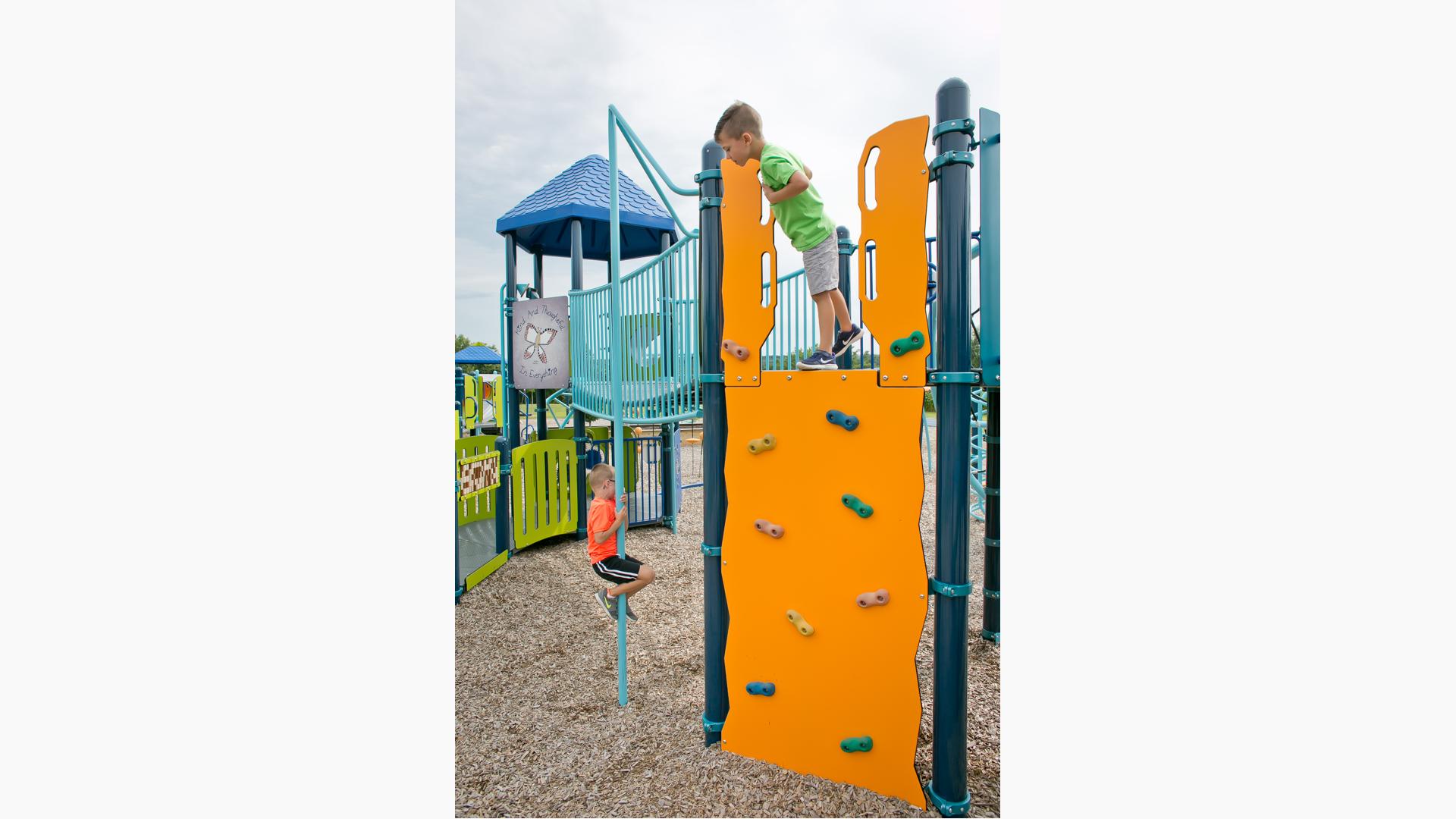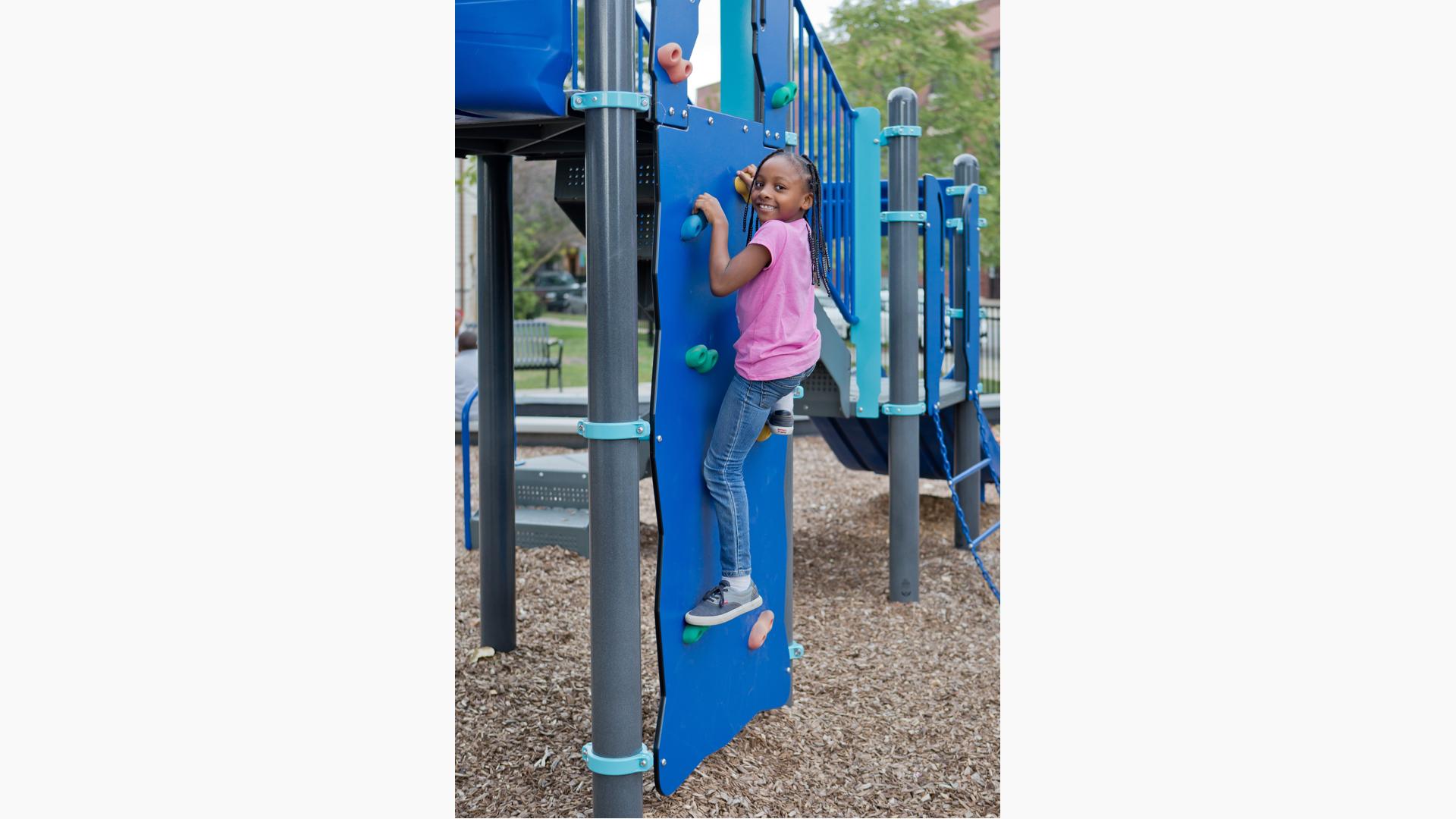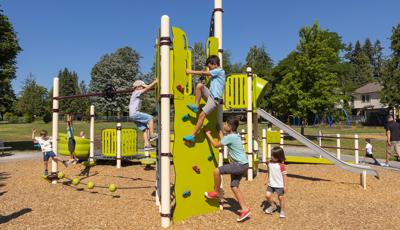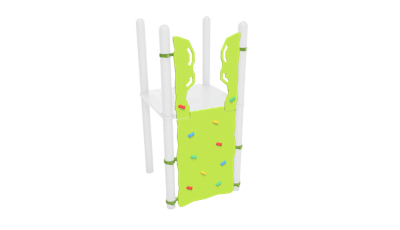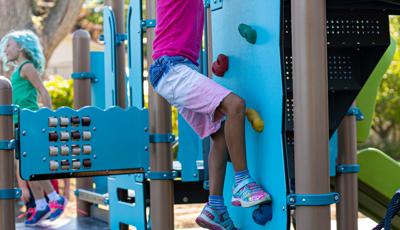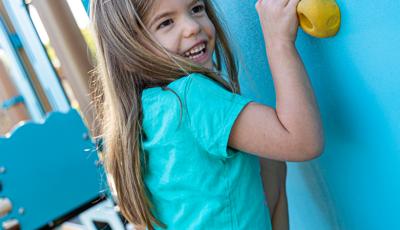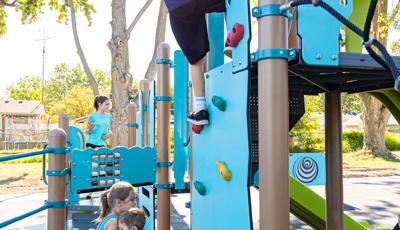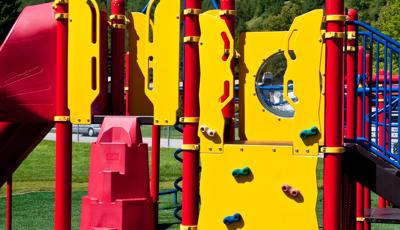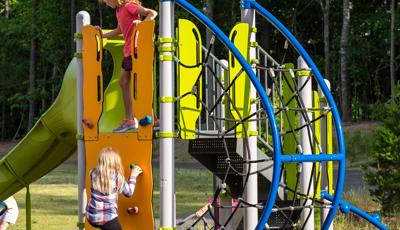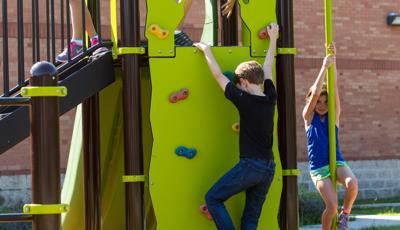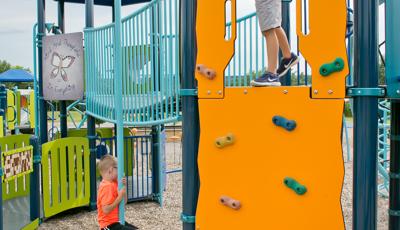 Vertical Ascent® Climber
Video features a PlayBooster playground Vertical Ascent Climber.
[video: scene fades into a full front view of a Vertical Ascent Climber. The climber is made of a Permalene panel with polyester resin hand and foot holds. Camera switches to a side view of a young girl as she begins to climb up the climbing wall. As she climbs a girl walks through the foreground and waves to the camera.]
Girl: Hi.
[video: scene switches to a top side view from the nearby playground bridge of a boy as he climbs up the Vertical Ascent Climber. He looks up at the camera while a boy standing next to the camera asks the camera man a question.]
Boy: Am I in the picture?
[video: camera switches to a ground side view of a different boy as he climbs up the Vertical Ascent Climber. Camera focuses on the foot and hand holds as a child's feet pushes off up the wall. A girl begins climbing up the wall as the camera focuses on her legs stepping up the footholds. Camera switches to a top down view from the playground decking as a boy and girl climb side by side up the Vertical Ascent Climber. Camera switches to a ground view of the back of a boy climbing up the wall climber. A girl walks up to the while and begins climbing the wall. The camera zooms in on the girl's back as she reaches the top of the climber. Children can be heard shouting and playing all around the playground as the scene fades to black.]
Play Systems
Dimensions
Max Fall Height: Equals deck height plus 5 -1/2"
Design/CAD Files Featuring this Component
Price Range (USD)
$0K-$5K
*Prices vary. For international and exact pricing, contact your local playground consultant.
Contact Your Consultant
Overview
The PlayBooster® Vertical Ascent® Climber brings the excitement of the climbing gym to the playground.
Features
Attaches to 48" and 72" deck heights
Handgrips and footholds made from low-density, UV-stable textured-polyester resin
Large, easy-to-grasp handgrips and footholds
ProShield® Finish
Recycled Permalene®
Related Playground Components