Square Loop Incline Climber with Vibe® Handholds
Model #271909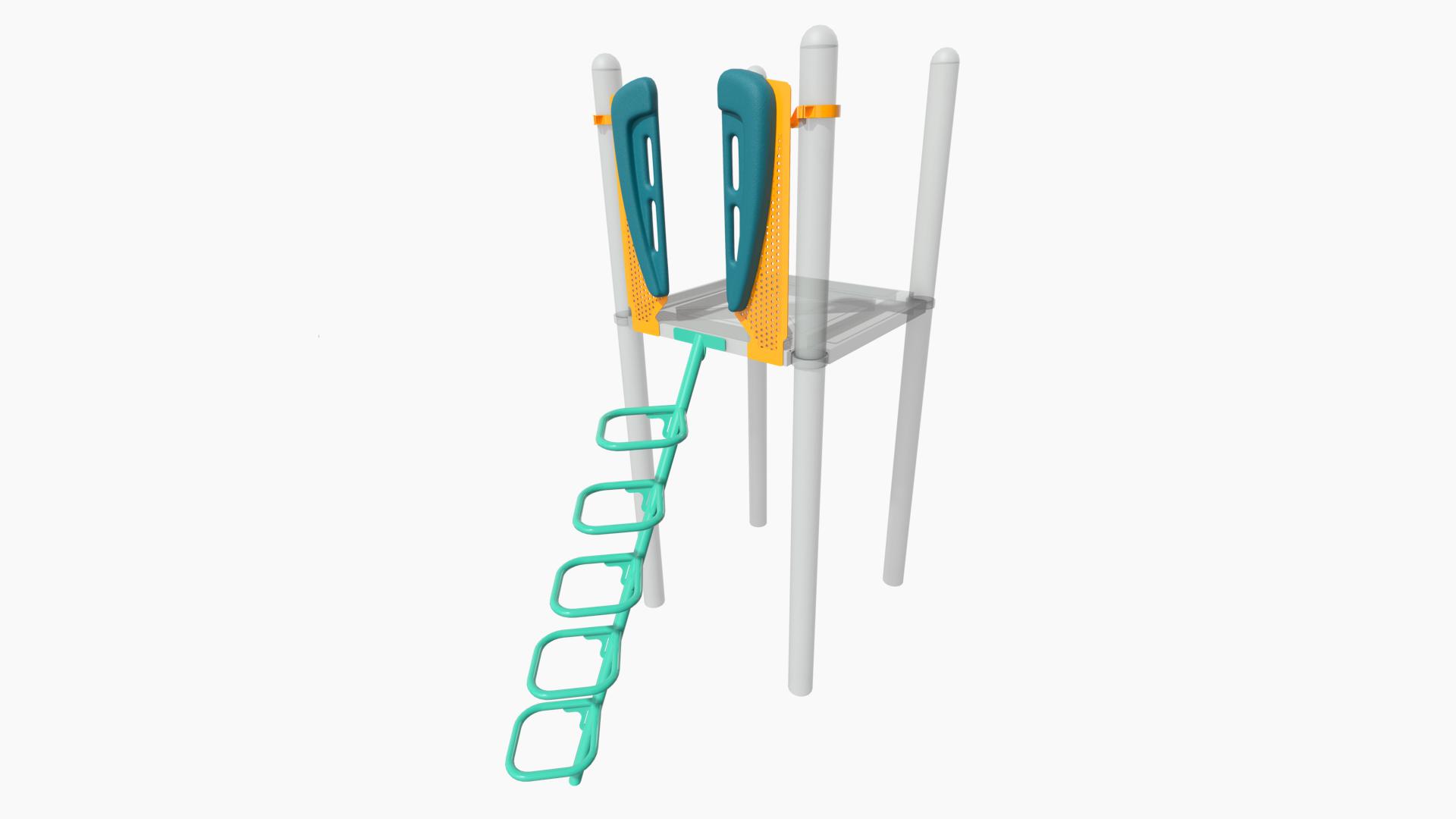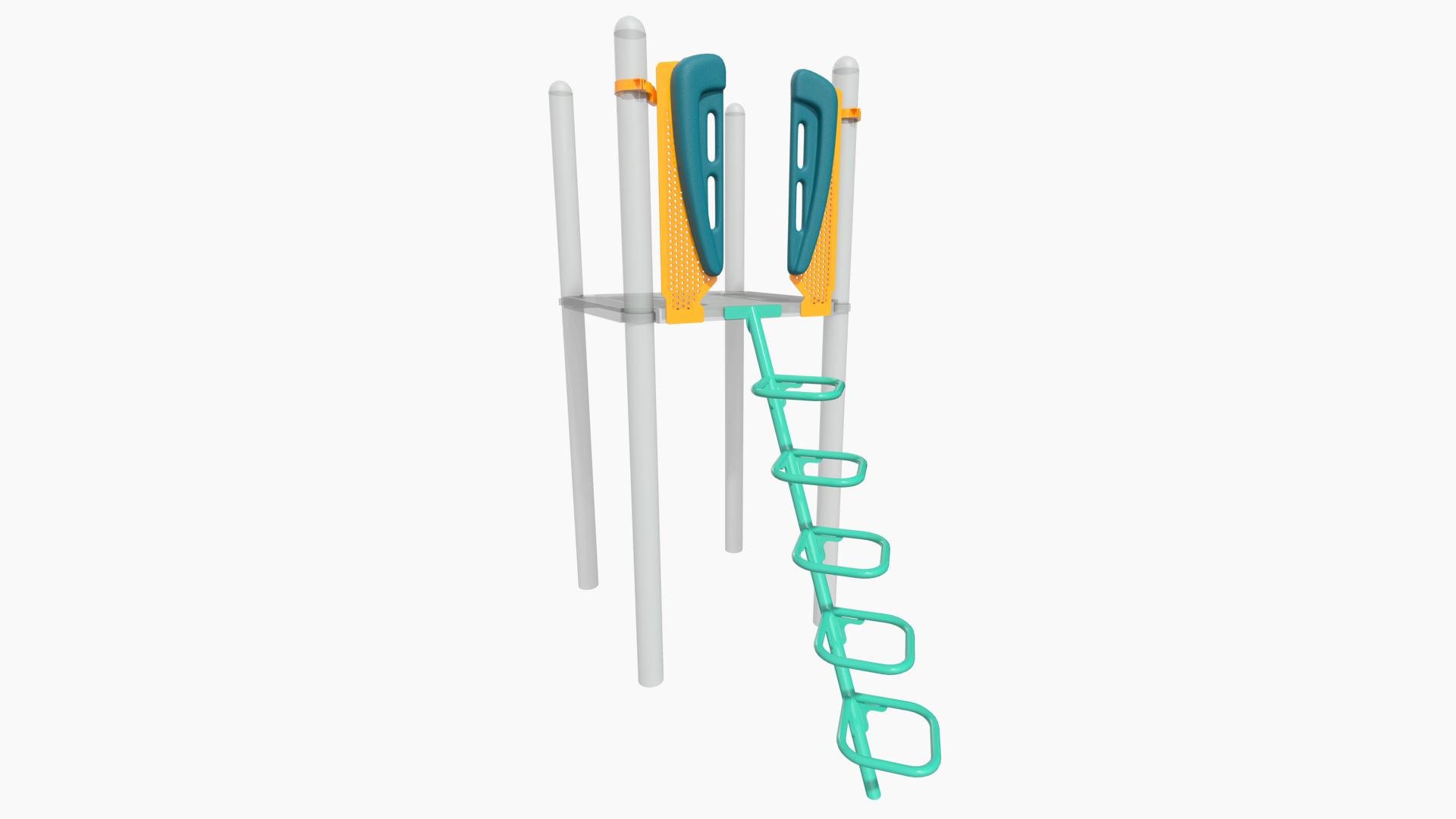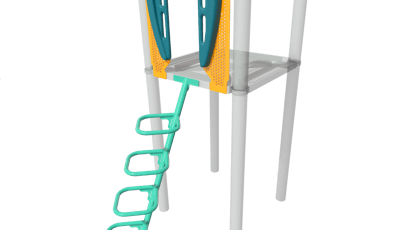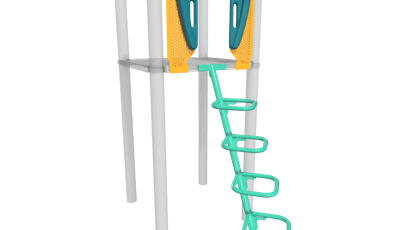 Square Loop Incline Climber
Video features the PlayBooster Square Loop Incline Climber.
[video: scene fades into a full view of a Square Loop Incline Climber. A young girl walks up to the climber and begins stepping up the rounded square steps of the climber. A slightly older girl follows behind her up the climber. Camera switches to a closer side view as the girls continue to climb up the Square Loop Incline Climber. Their sneakers squeak with each step. Camera switches to a top down view through the square rungs of the climber. Once of the girl's legs go out of focus as she climbs up the rungs. Camera switches again to a ground side view of the climber as the older girl step by step climbs up again. The camera switches to a top down view from the playground decking. The older girl climbs to the top of the climber reaching up to grab the permalene hand holds. As she steps onto the decking of the playground the scene fades to black.]
Play Systems
Dimensions
Max Fall Height: Equals deck height
Design/CAD Files Featuring this Component
Price Range (USD)
$0K-$5K
*Prices vary. For international and exact pricing, contact your local playground consultant.
Contact Your Consultant
Overview
The unique square loop rungs of this climber allow kids to weave in and out as they make their way up to a deck.
Features
Attaches to 72" deck height
Durable galvanized steel construction
Uniquely designed laser-cut perforated steel and polyethylene handholds help kids transition from climber to deck

Also available with Permalene® handholds
ProShield® Finish
Polyethylene
Sensory
Proprioception
Tactile
Vestibular
Visual
Motor Skills
Agility
Balance
Coordination
Core Body Strength
Flexibility
Lower Body Strength
Motor Planning
Upper Body Strength
Social/Emotional Skills
Cooperation
Imaginative Play
Social Skill Development
Learn about Developmental Benefits
Related Playground Components