Spiral Climber w/Vibe® Handhold
Model #179004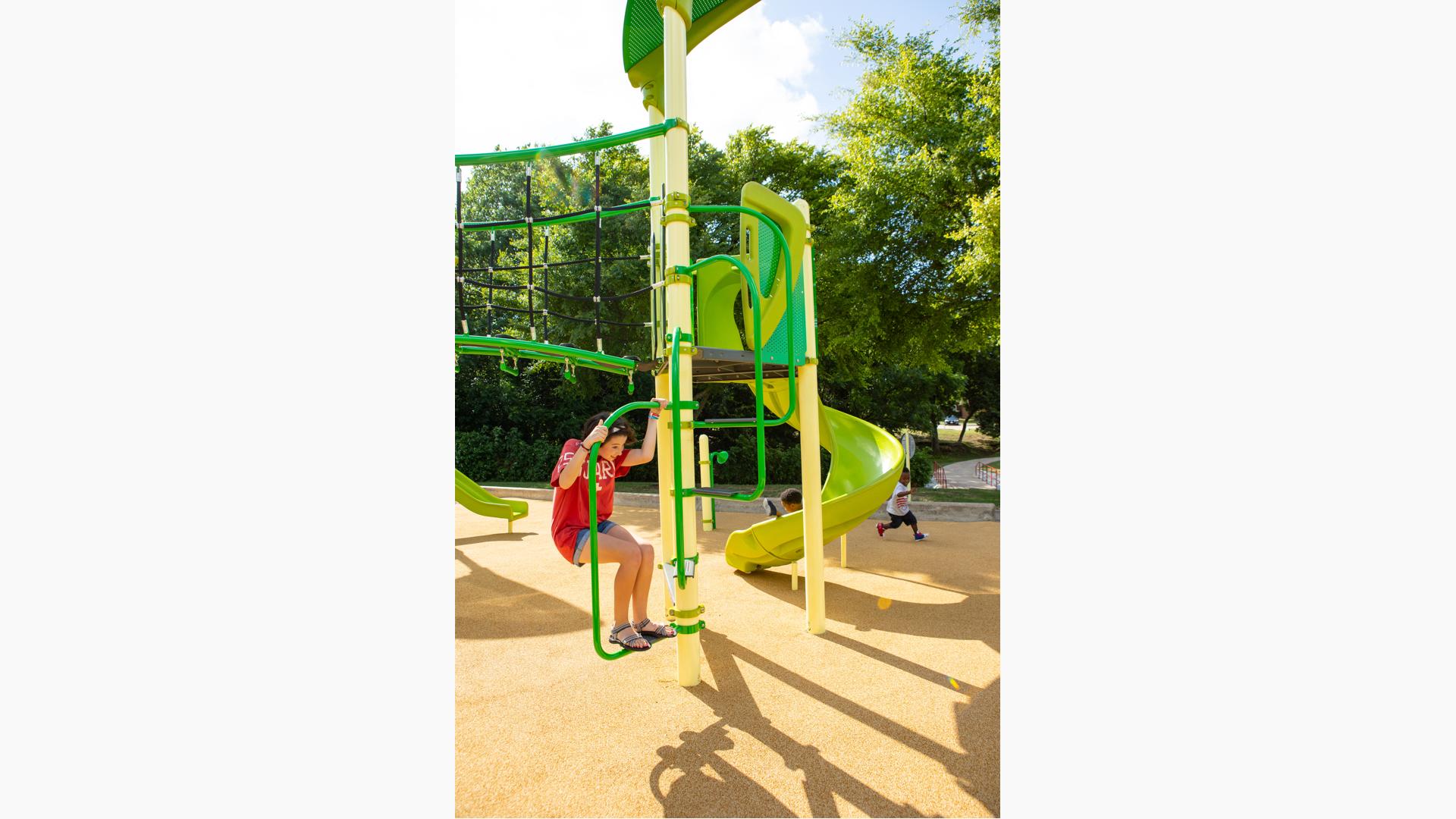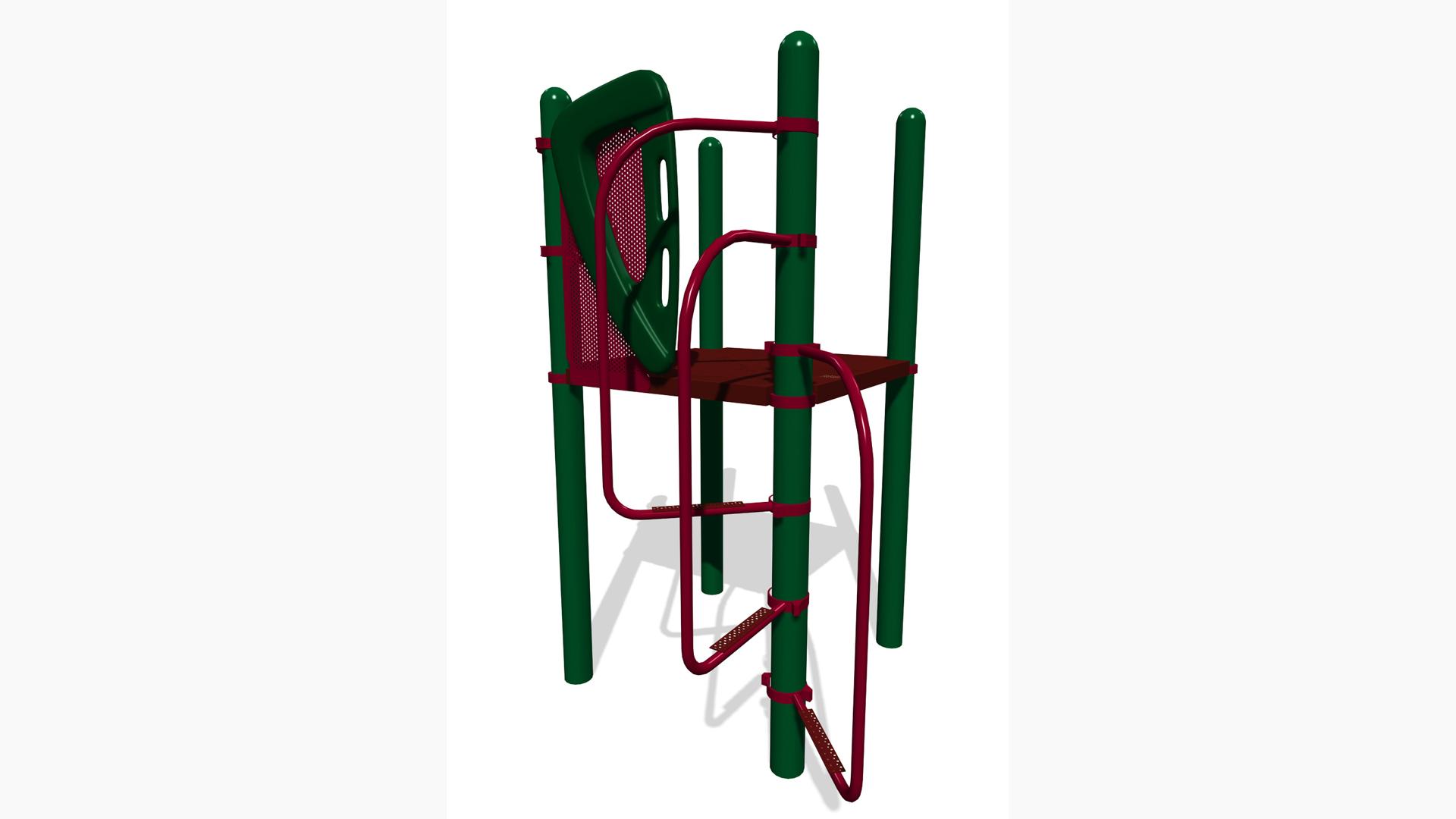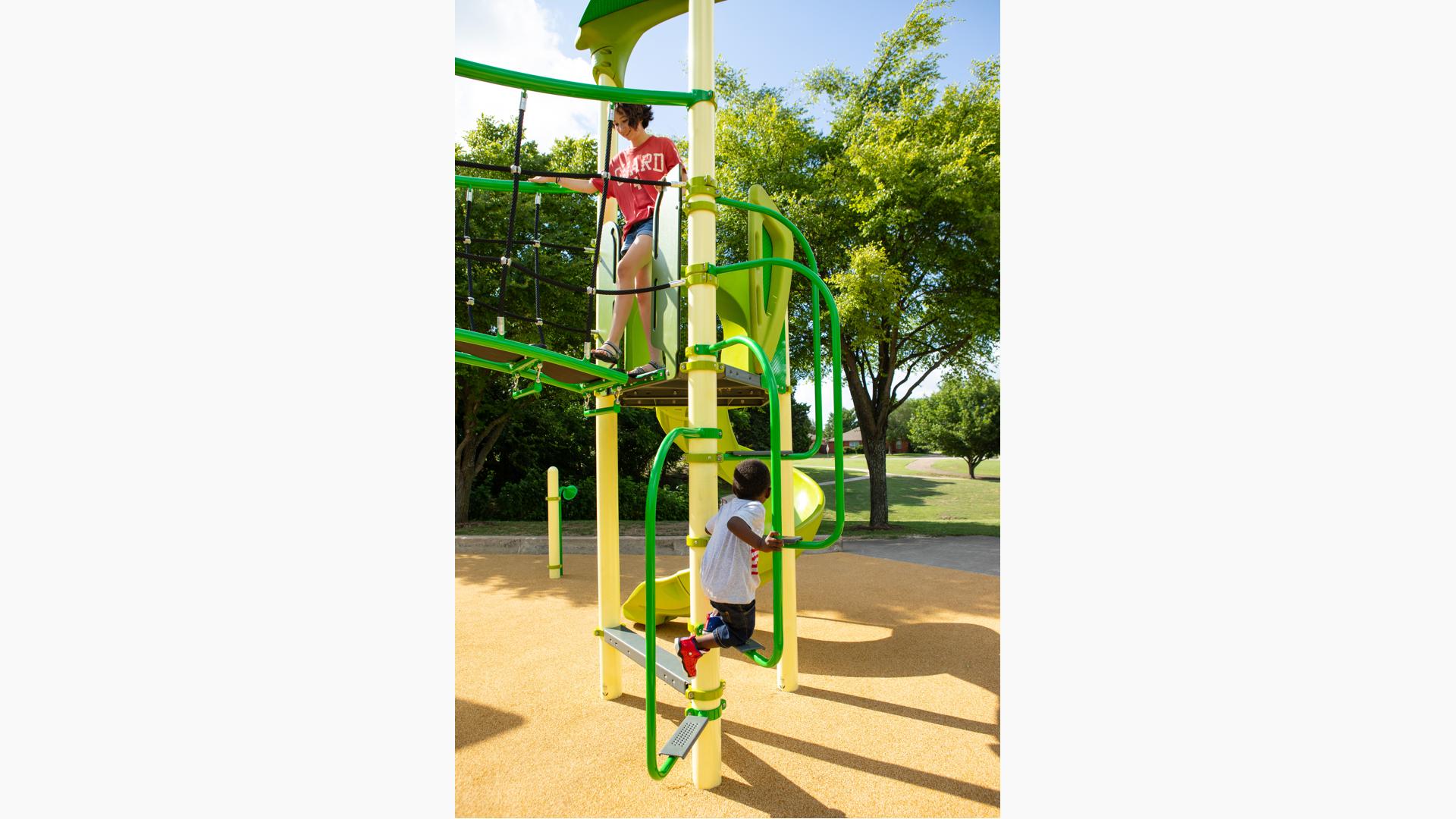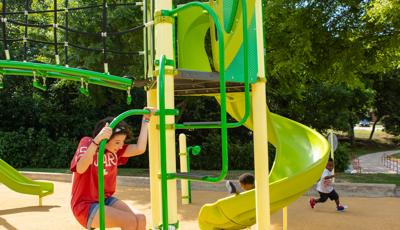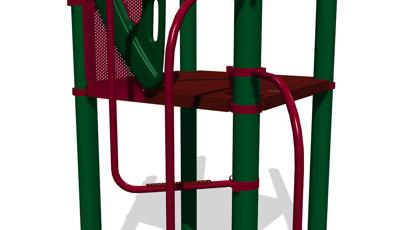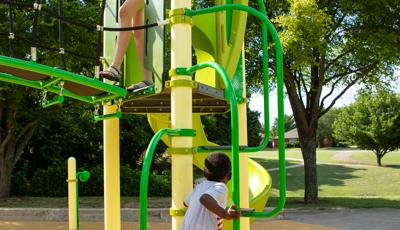 Spiral Climber
Video features a PlayBooster playground Spiral Climber.
[video: scene fades into a side view of the bottom "D" shaped step of the Spiral Climber. A boy steps up onto the first of the climber. Camera switches to a close-up of the bottom step of the climber as the boy lifts his foot up to the next step. A bell rings in the background. Camera switches to a close-up of the boy's back as he continues to step up the Spiral Climber. The camera pulls back for a full view of the two spiraling "D" shaped steps as the boy transfers himself up onto the playground decking. Camera switches to a top down view from the playground decking. The boy grabs onto the top of the bar of the first step and begins climbing down to the ground. He quickly steps down the steps jumping of the last and landing on the ground with a grunt. Scene switches as the camera pans up to two girls as they climb up the Spiral Climber. The camera zooms in and pans down the girl's leg to the climber step. Scene switches to the camera panning up the Spiral Climber as three girls climb and hang on the steps and bars of the climber. Scene switches to a side view of the climber as a girl jumps and squats on one of the steps of the climber. The camera zooms out from the girl as she jumps down to the ground.]
Play Systems
Dimensions
Max Fall Height: Equals deck height
Design/CAD Files Featuring this Component
Price Range (USD)
$0K-$5K
*Prices vary. For international and exact pricing, contact your local playground consultant.
Contact Your Consultant
Overview
The PlayBooster® Spiral Climber w/Vibe® Handholds is fun and challenging and ideal for a small area! The Vibe® design is reflected in the handholds which are a combination of stylish perforated steel and playful rotomolded plastic that modernizes the traditional post-and-deck playsystem.
Features
12" maximum step height difference
Durable galvanized steel construction
Uniquely designed laser-cut perforated steel and polyethylene handholds help kids transition from climber to deck
ProShield® Finish
Polyethylene
TenderTuff™ Coating
Related Playground Components