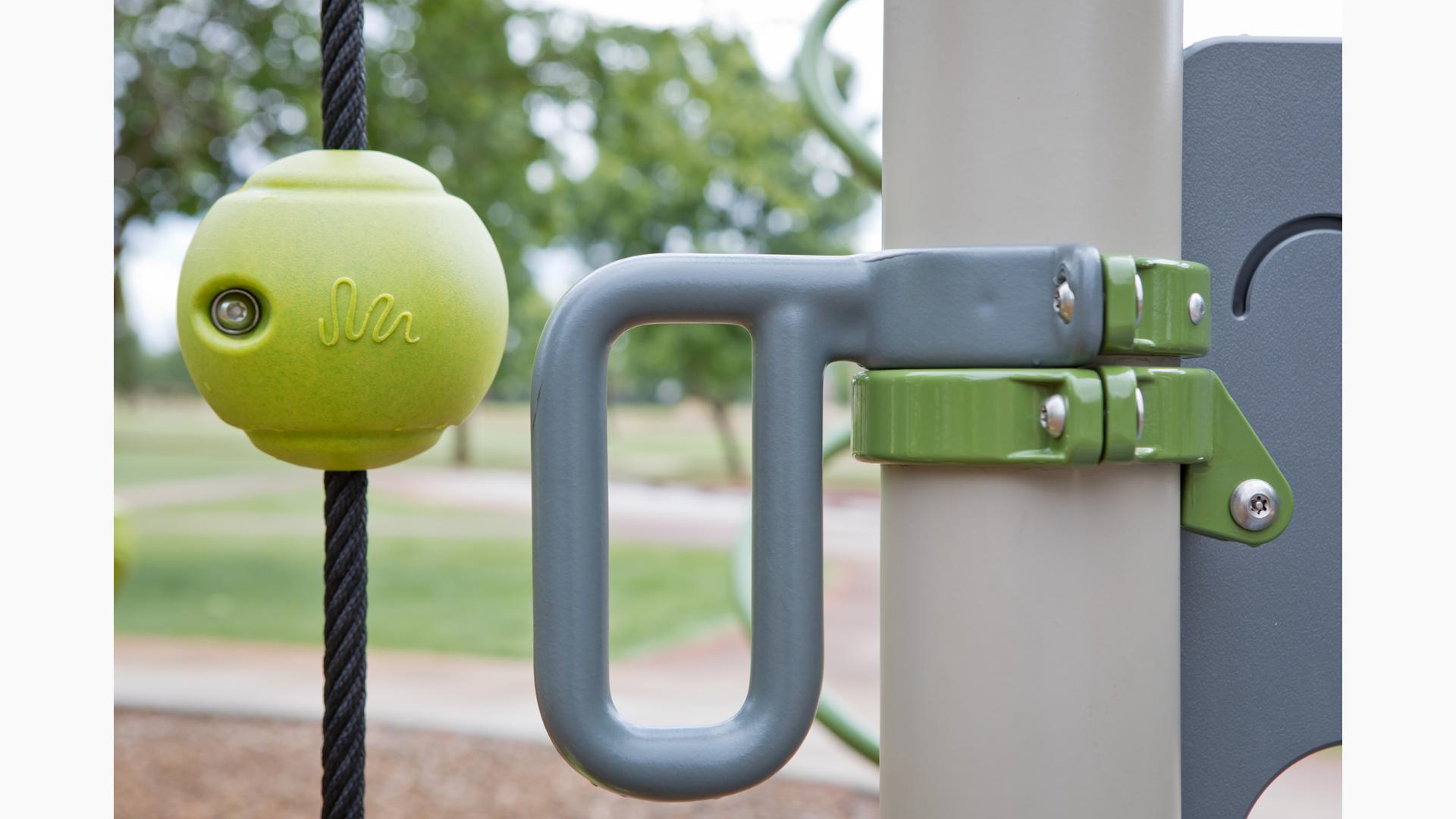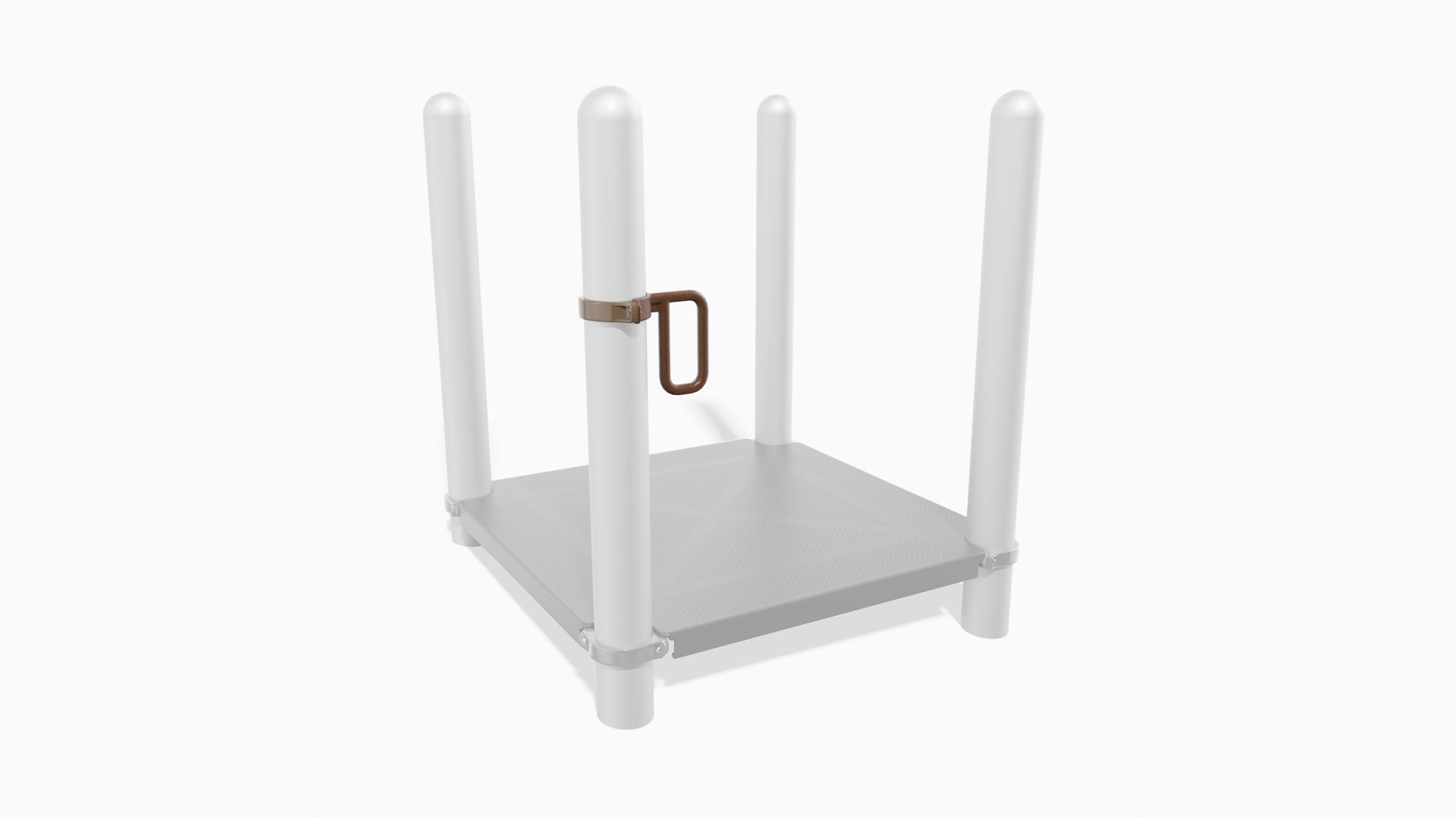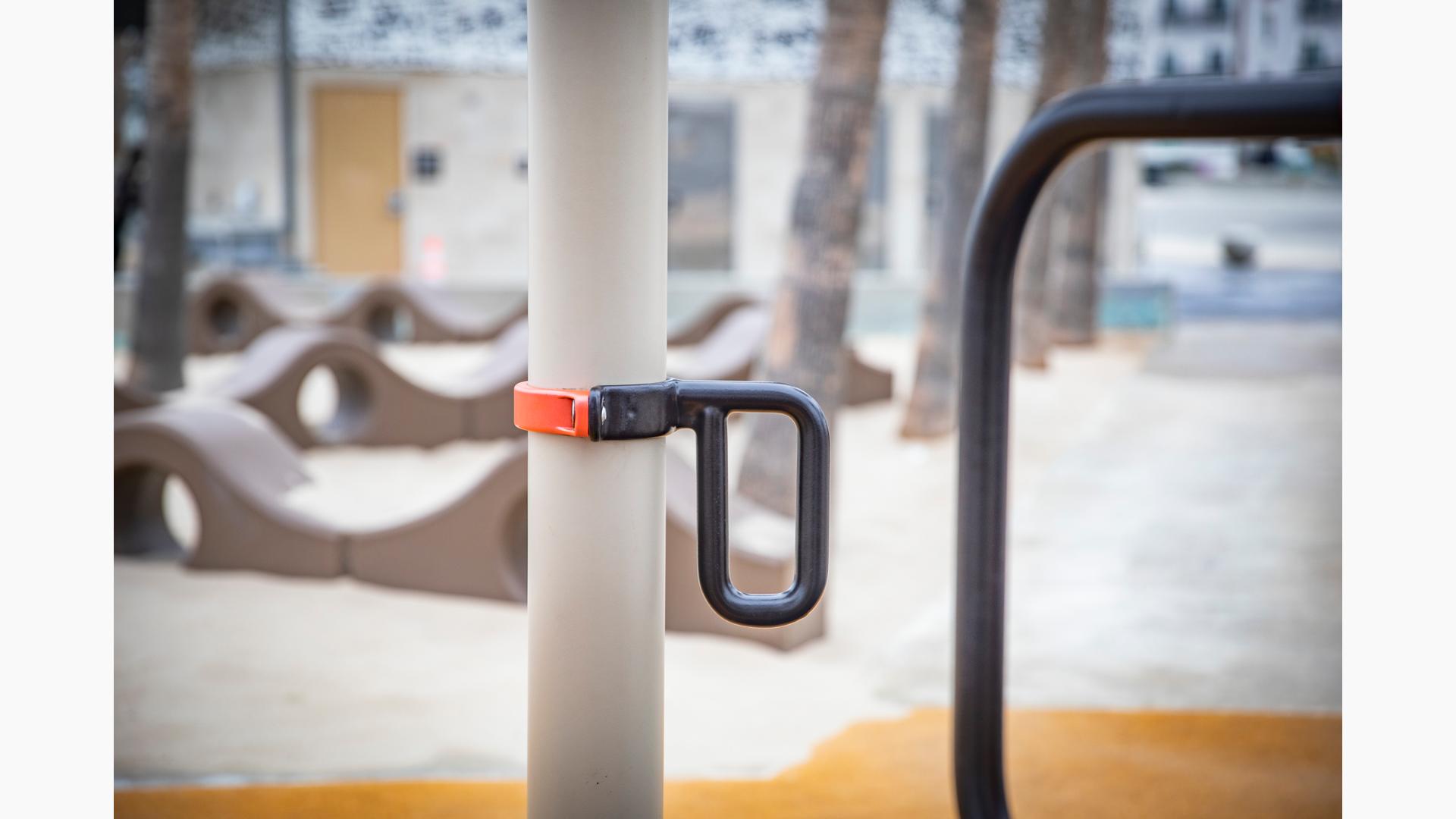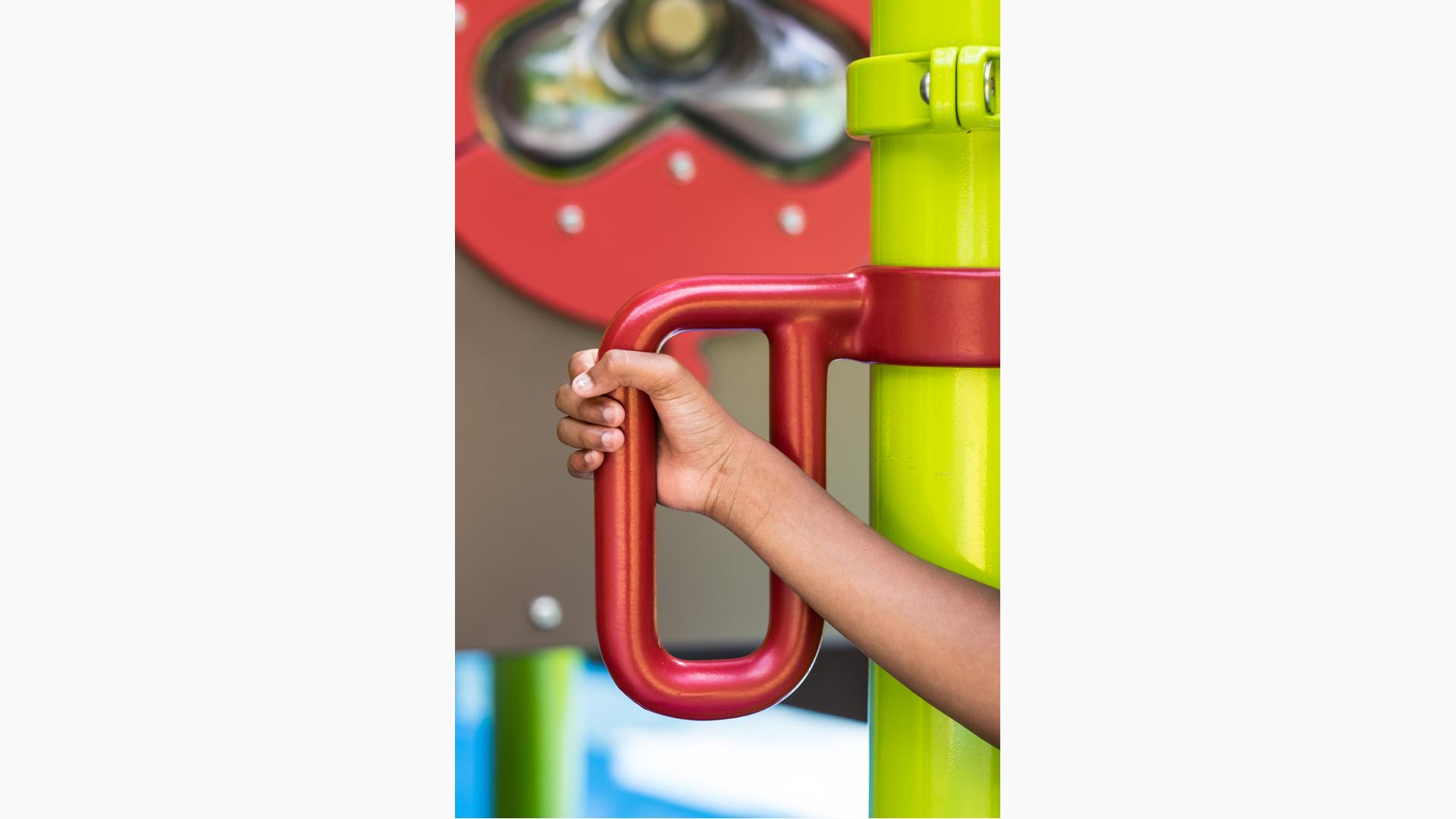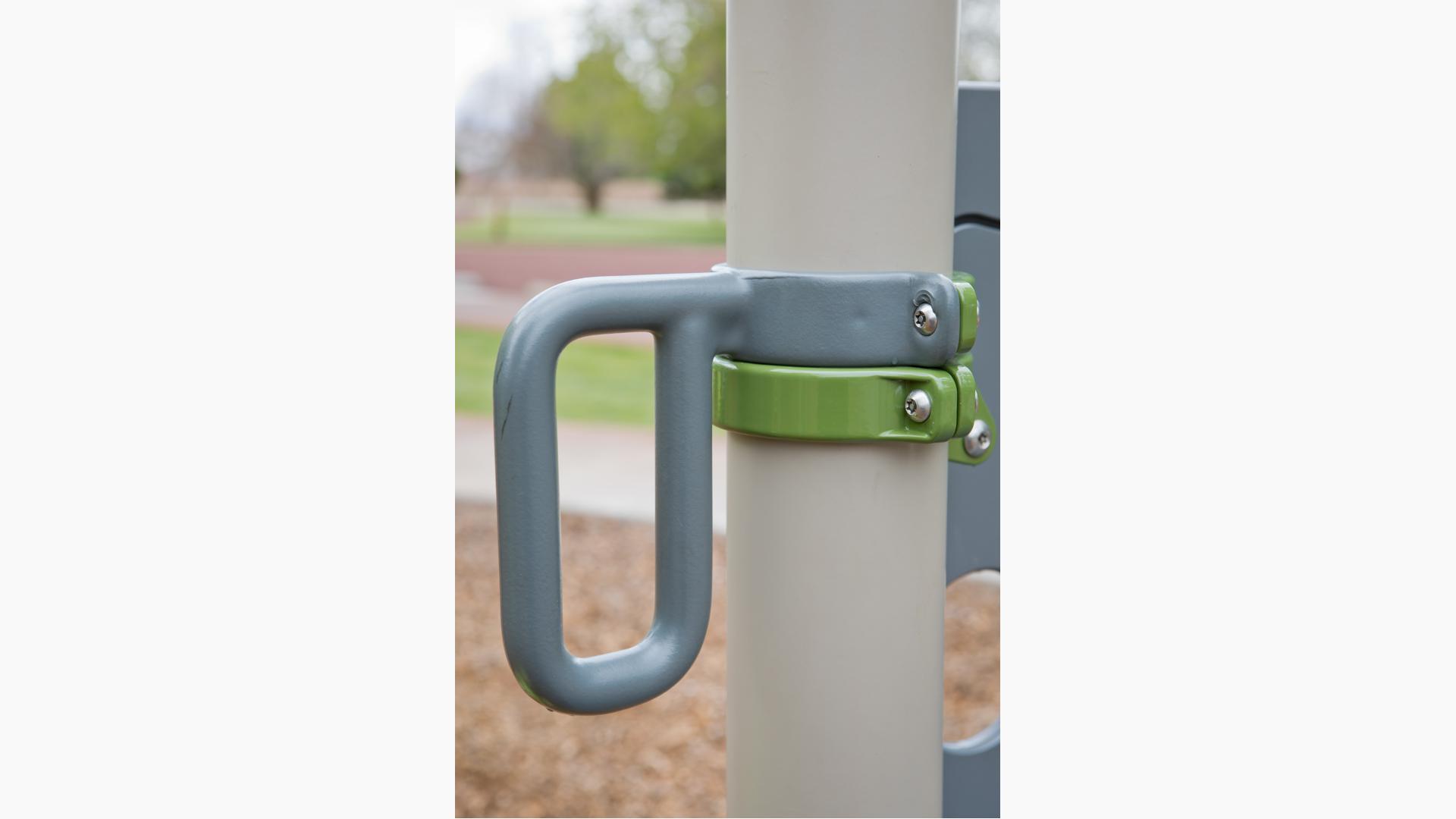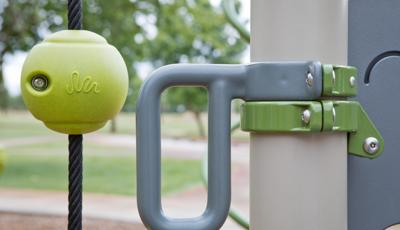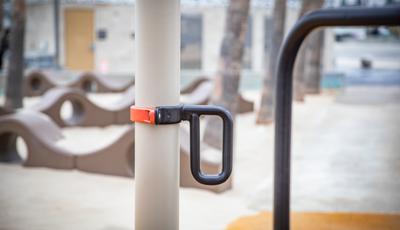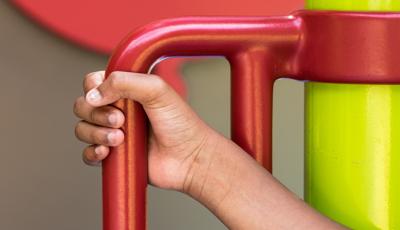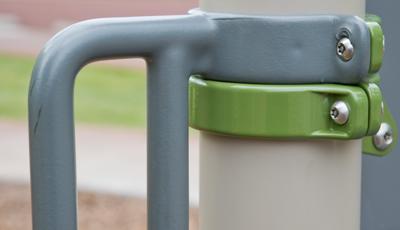 Grab Bar
Video features the PlayBooster playground Grab Bar handle.
[video: scene fades into an elevated view of a Grab Bar handle to get onto a Thunderhead Climber. A bell dings in the background. Scene switches as the camera pans up the playground post to the "D" shaped Grab Bar. Scene switches as a young girl walks over to the Thunderhead Climber. She reaches her hand out to grab the Grab Bar. Children shout in the background as the young girl kneels onto the Thunderhead climber and pulls herself up by the Grab Bar handle. Camera angle changes to a front view of the Grab Bar as the young girl rushing into frame and reaches out to use the Grab Bar. The young girl uses the Grab Bar to lift herself up onto the Thunderhead Climber.]
Child off camera: Mommy watch!
[video: camera angle switches again to a side view of the girl as she reaches for the Grab Bar handle with both hands. Camera switches to a view from the Thundercloud Climber as the girl uses the Grab Bar handle to get onto the climber. She kneels on the climber then slips back down, she holds onto the Grab Bar to assist her onto the climber as the scene fades to black.]
Design/CAD Files Featuring this Component
Price Range (USD)
$0K-$5K
*Prices vary. For international and exact pricing, contact your local playground consultant.
Contact Your Consultant
Overview
The PlayBooster® Grab Bar offers kids extra confidence as they play on the playground. Also helps kids move from deck to deck safely.
Features
Makes it easier to move from deck to deck
Simple way for kids to transfer to decks
Grab bar available in any TenderTuff™ Coating
Clamp available in any ProShield® color
ProShield® Finish
TenderTuff™ Coating
Related Playground Components