The Fountains Community Park
Playground Overview
The Fountains Community Park in Las Vegas, Nev., delivers a compact playground that packs a lot of fun. The PlayBooster® play structure incorporates kid favorites like playground slides, climbers and the Gyro Twister® spinner. And to help protect kids from UV rays and keep them cooler, the CoolToppers® Full Sail was incorporated right into the playground design. Even more, this community park offers swings for toddlers and older kids.
---
---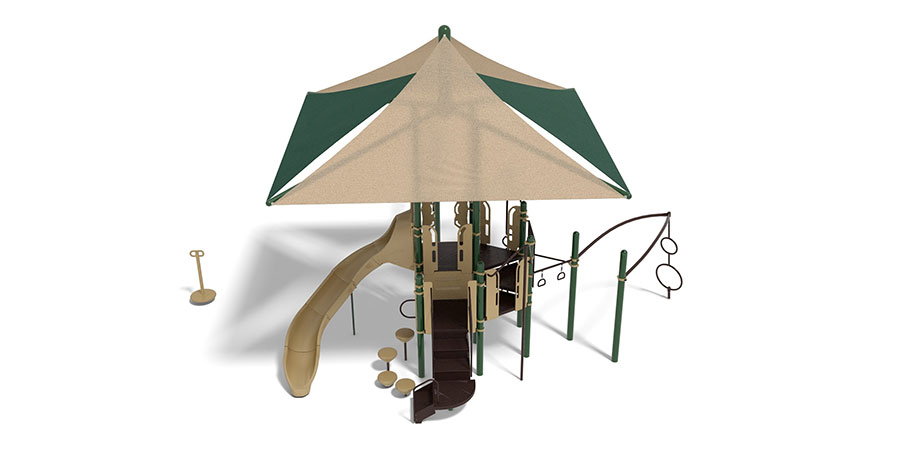 Playground Details
Age Ranges

Design Standards

ASTM

Installed

May 2014

Design/CAD Files

Min Area Required

38' x 26' (11,58 m x 7,92 m)

Max Fall Height

96" (2,44 m)
Project Price Range

$20K-$39K

Pricing reflects only the equipment shown in the 3D render above. For international and exact pricing, please contact your local playground consultant.
---
Playground products shown in video may not be appropriate for every age group. Playsystems shown in video are for demonstration purposes only. Product configurations may vary.
Video features a Landscape Structures PlayBooster playground with an incorporated SkyWays CoolTopper playground shade at The Fountains Community Park in Las Vegas Nevada.
[video: camera pas over the top of a cleanly cut garden bush. Text on screen appears reading: Las Vegas. Pan of a sidewalk with surround clean cut bushes and palm trees, fade out. Fade in to the top of a palm tree, fade out. Fade in to a brick lade street with a central circular garden with a fountain in the middle. Text appears on screen reading: The Fountains. Full view of the many shades of blue tiled fountain. Camera zoom sin on one of the fountain geysers as it bubbles up a stream of water. Close-up of a blooming purple flower near the fountain.]
[video: camera quickly walks through a path way from the fountain to a playground on the other side of a stone wall. Close-up of the top of the SideWinder slide as a girl slides down it. A young boy follows the girl down the slide. Scene switch to two girls, one of the girls spins the other on the Gyro Twister playground spinner. Camera peaks around the side of a playground post where a boy swings from the Ring Pull handles. The young boy lets go as he swings forward throwing himself to the ground. A young girl wearing flip flops climbs up a Corkscrew climber, her feet slip but she holds herself up with her arms.]
[video: full view of the playground structure as children play on the many playground activities. A toddler swings in a full bucket set swing. Camera pans down the playground steps as a girl rushes to them and slowly walks up them. Kristy Jensen-Coleman an area resident holds her son as she speaks to the camera.]
Kristy: It's a big source of excitement for the entire neighborhood.
Kristy voiceover: It is our central gathering place for all of us moms and dads with young children. And my kids have just absolutely loved it. I've seen kids as old as twelve and thirteen playing on the structure and little ones enjoying it also.
[video: a playground welcome sign sits in front of the playground structure as children play in the background. A young boy steps down the playground stairs to where a father holds his daughters hands as he lifts her up to the next pod climber step. Camera flows as a young girl slides down towards the camera on a SlideWinder slide. A teenage boy spins himself on the Gyro Twister playground spinner. A young boy peaks through the opening of the hand holds as he spins on the stand-up playground spinner.]
[video: full view of the playground area with overhead SkyWays shade system. Children climb up and slide down the playground. A girl quickly spins on the stand-up spinner standing on one foot. Camera zooms in on the girl as she continues to spin. A young boy rushes over to the railing of the playground stairs. A girl rushes after him and saying [I'm going to get you!] a boy near buy yells [Your it!].
[video: a girl runs around the Corkscrew climber as a young boy follows her. Close up of a boy's legs as he climbs down a vertical ascent climber wall. The camera man as two kids standing up on the playground deck about the playground.]
Camera man: What do you guys think about this playground?
[video: the little boy shrugs his shoulders.]
Camera man: You don't know? You like it?
[video: the young responds.]
Young Girl: I like it.
[video: two older girls speak to the camera about the playground.]
Girl 1: I like this playground because the slides awesome and I love the spinning thing and the swings.
Girl 2: Because of all the fun different like opportunities it has that you can play on.
[video: close-up of a young boy wearing glasses as he speaks to the camera.]
Boy: Because I like to run around and play.
[video: camera zooms in on one of the older girls as she smiles for the camera. Camera switches to the other older girl as she smiles for the camera. Scene switch to a girl as she sits on the foot disc of the stand-up spinner. She spins around with her legs stretch out straight. Camera is mounted to the stand-up playground spinner facing up towards the riders. An older boy rides with a smaller younger boy on the playground spinner. The older boy squeezes his eyes shut as they spin faster and faster. The scene is played in slow motion.]
[video: camera pulls back from a girl's face as she smiles while hanging upside down from the bar of the Ring Pull, fade out. Fade in to a man as he watches his daughter swing in the full bucket seat swing. Camera follows a girl as she runs across the grass and does a cartwheel, fade out. Fade in to a boy as he looks up from the group and smiles for the camera, fade out.]
[video: fade in to a group level view of the playground area as families sit at picnic tables and play on the playground. Screen goes black, text appears on screen reading: Better playgrounds. Better world. The Landscape Structures logo slides up from the bottom of the screen and replaces the text.]
Next Tab
Featured Products
We offer the widest range of park and playground equipment to promote healthy lifestyles, encourage skill-building and create unique outdoor experiences. From our playsystems and freestanding playground components to themed designs, site furnishings and more, we'll help you create a recreation space that welcomes your whole community.
Play Systems featured in this Playground
PlayBooster®
Ages 5 to 12 Years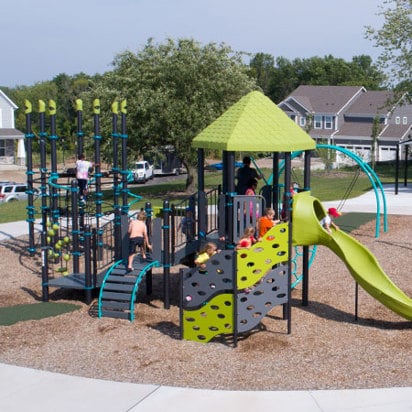 The PlayBooster® playground structure, the original post-and-clamp system, combines exciting ground-level components with climbing events and overhead activities for kids ages 5 to 12. The PlayBooster family includes the interconnected cables of Netplex®, the contemporary Vibe®, the nature-inspired Tree House and the double-decker PlayOdyssey® Tower.
Resources
View all PlayBooster® Components
Product Categories featured in this Playground
Freestanding Play
Ages 2 to 12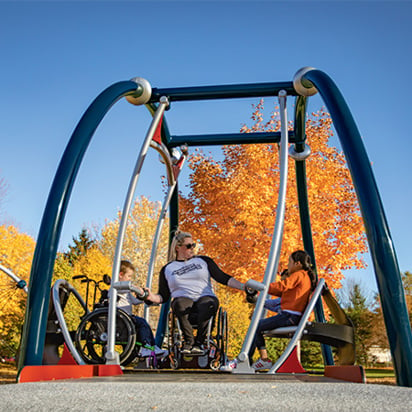 Freestanding Play events add fun and excitement to new and existing playgrounds! Revitalize your current playground or create a playground design that's completely unique using Freestanding Play components for kids ages 2 to 5 and 5 to 12.
Resources
View all Freestanding Play Events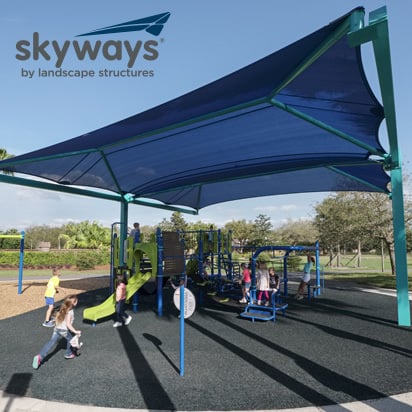 Landscape Structures' SkyWays® division based in Dallas, Texas, is dedicated to shade structures.
Choose from two types of shade products that provide cool and reliable shade for any play, rest and activity: SkyWays offer the largest break from the sun, and CoolToppers® connect to our PlayBooster® playstructures. Designed to block up to 97 percent of UV rays and keep playground temperatures up to 30 degrees cooler on the hottest of days.
View all Shade Products
Previous Tab
Next Tab
Playground consultant for this project
We've created a global network of local playground experts to be at your side, every step of the way. With an average of 20 years of experience, our playground consultants are knowledgeable and personable. They will guide you through product pricing and specifications, customization, financing options, community builds, on-time deliveries, maintenance, finding replacement parts, and service questions.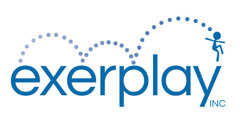 Find a Playground Consultant Near You
Previous Tab
Related Playgrounds & Designs