Gyro Twister® Spinner
Model #201546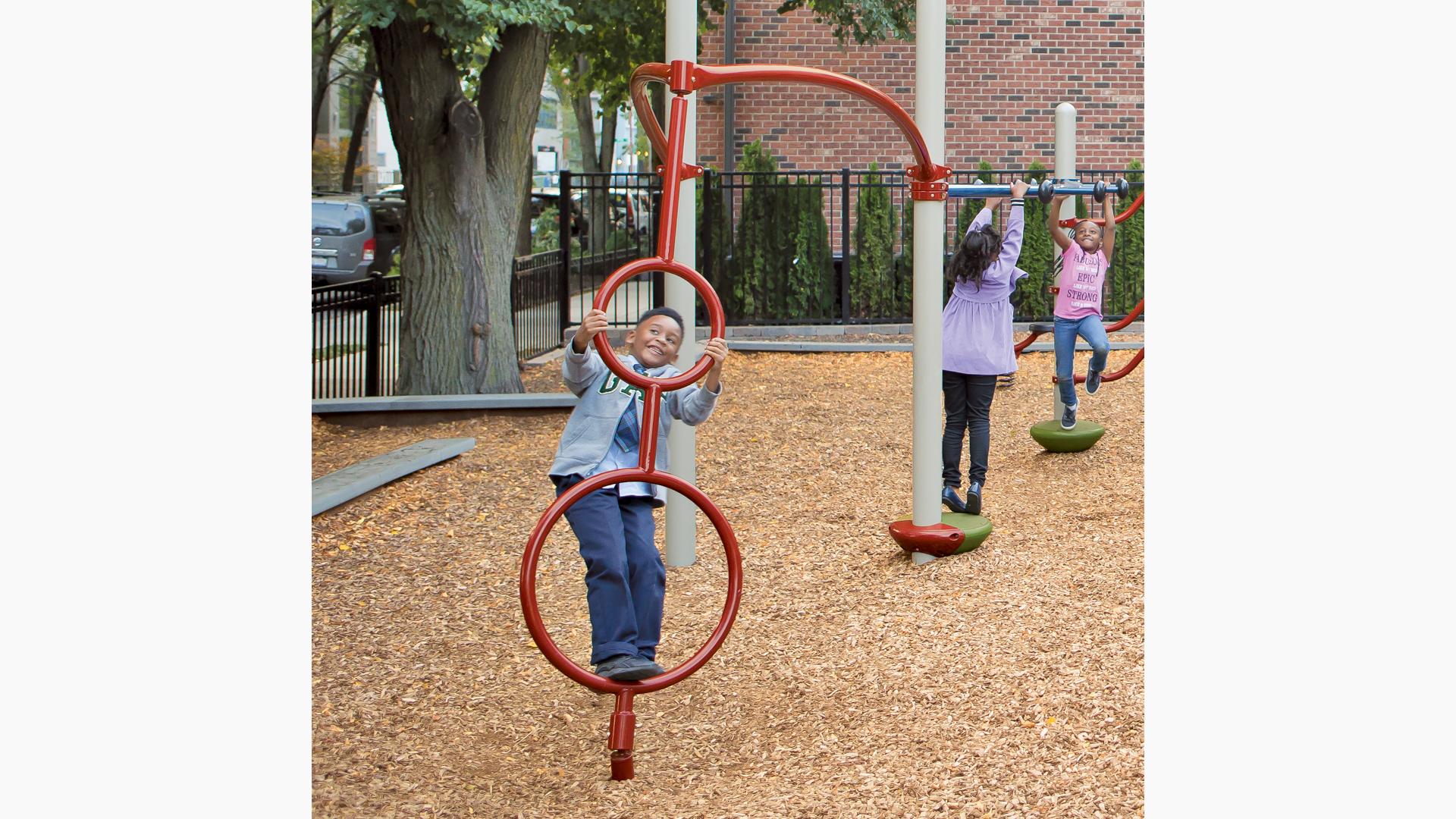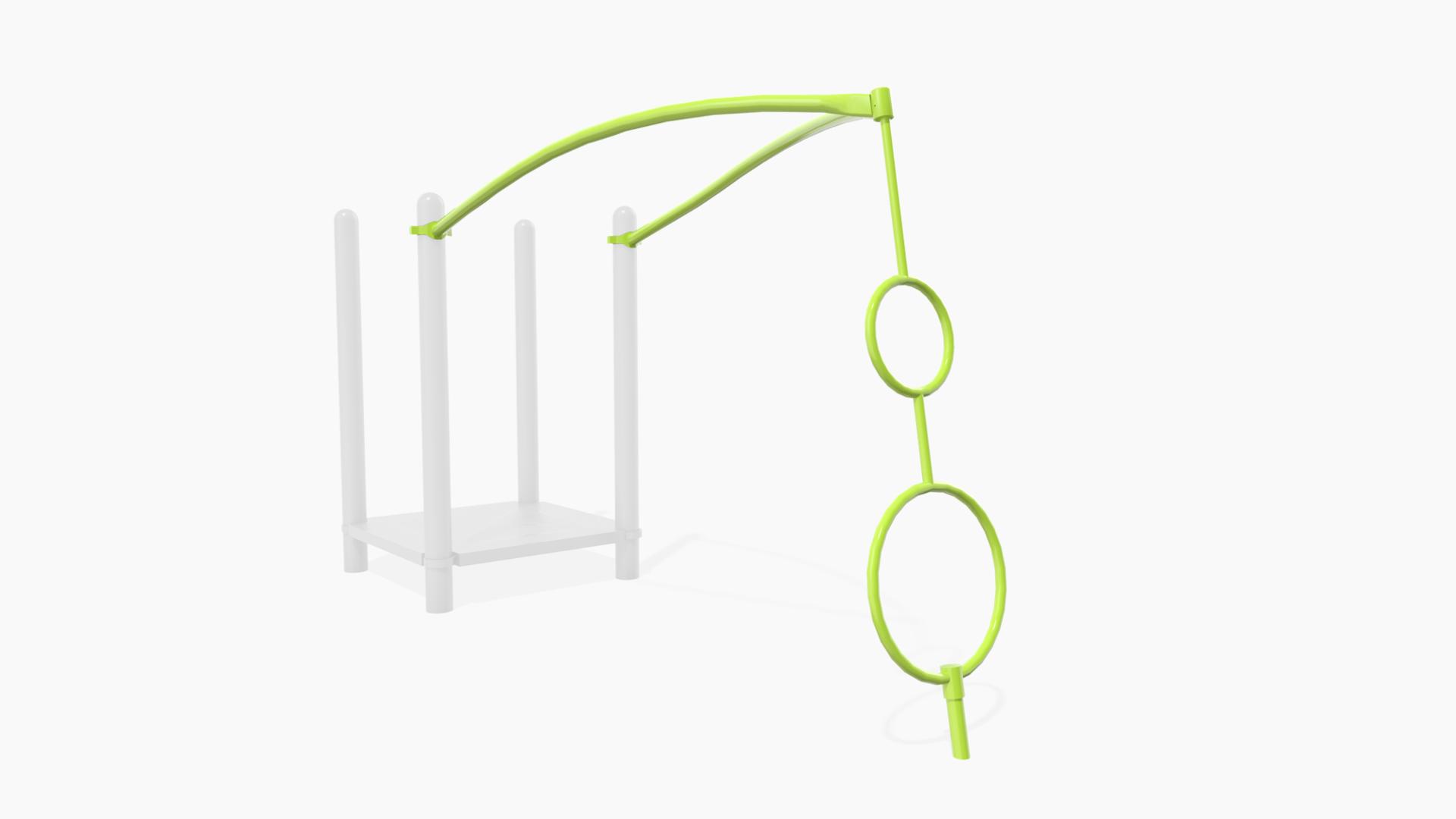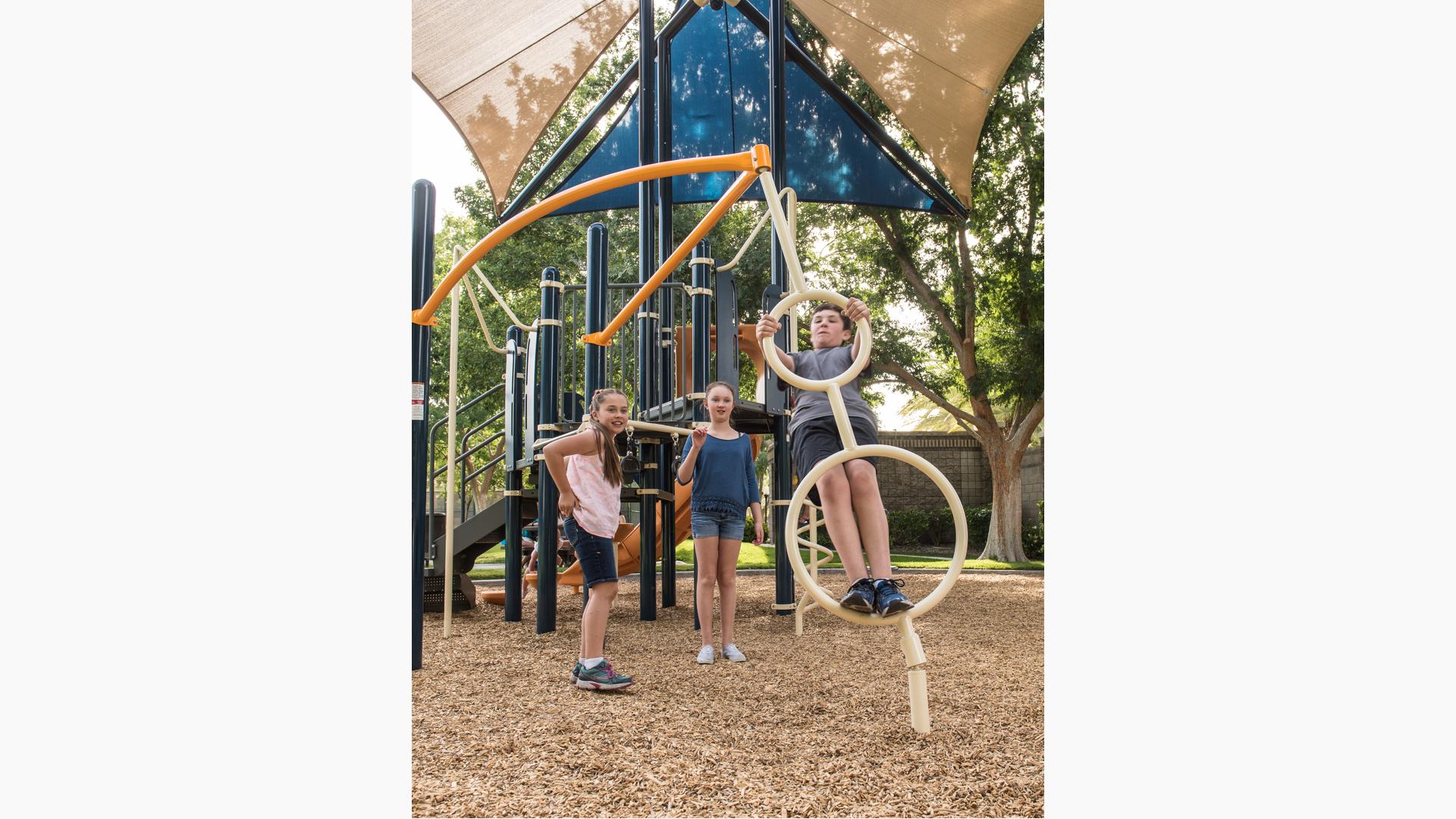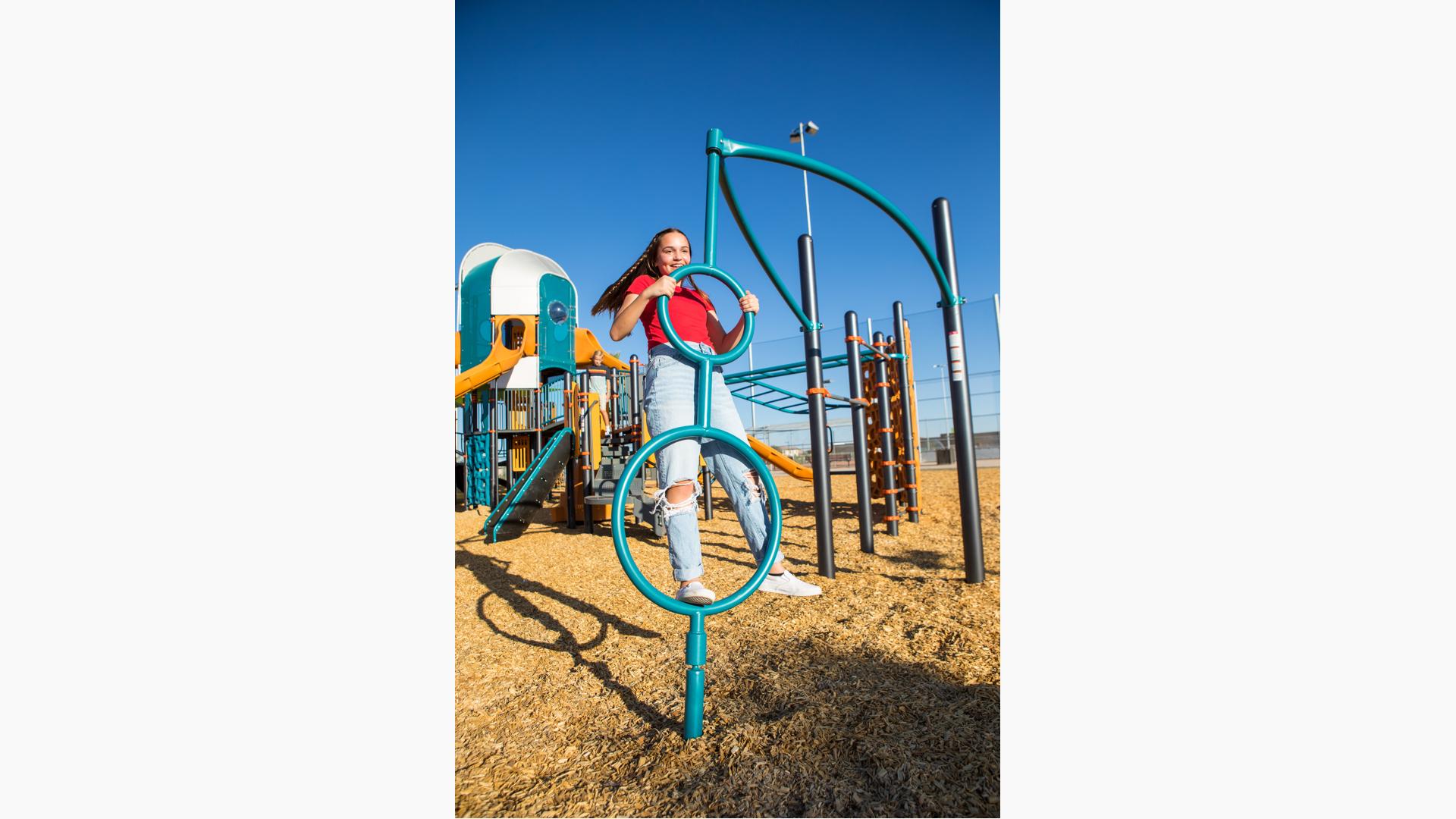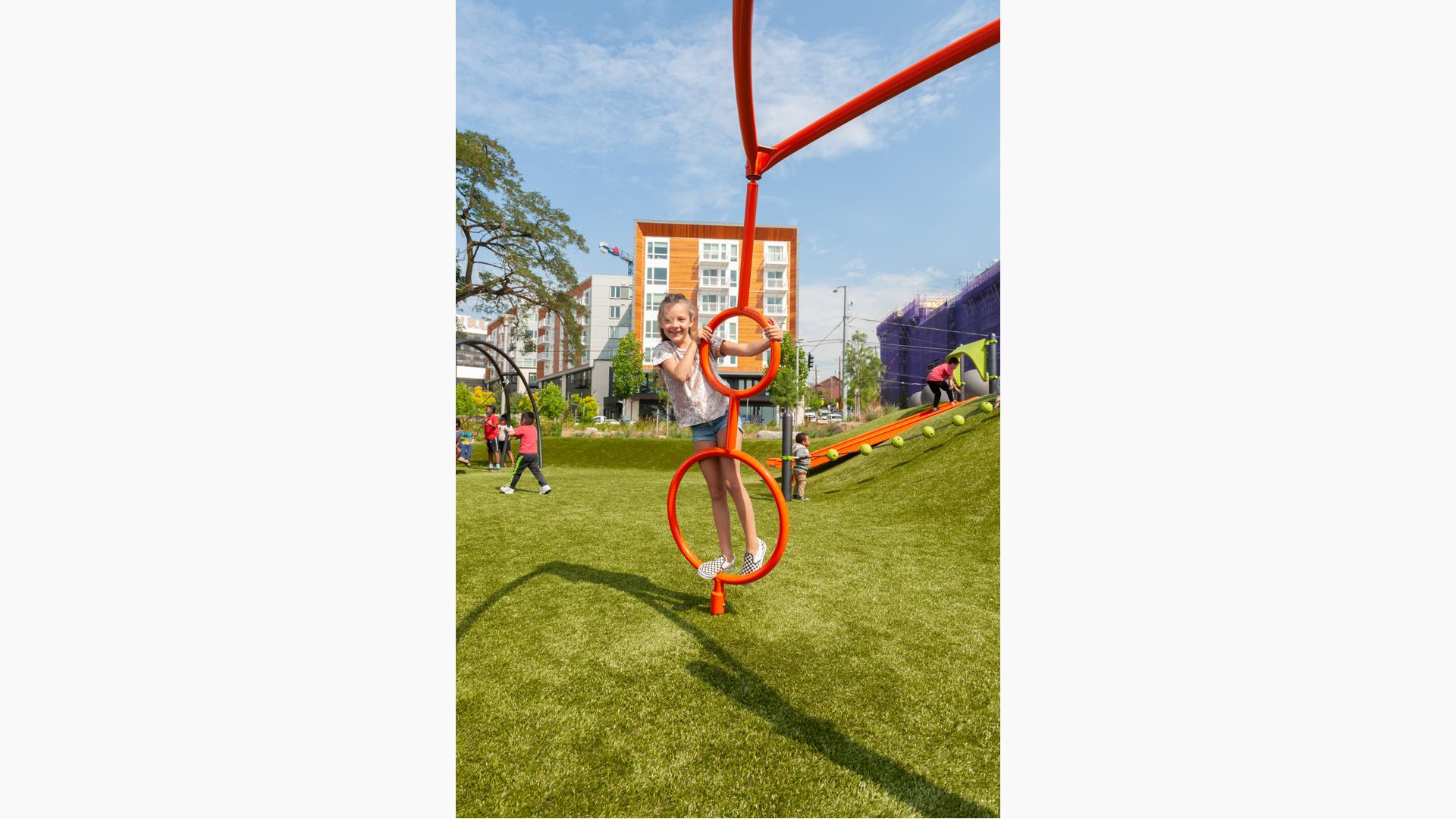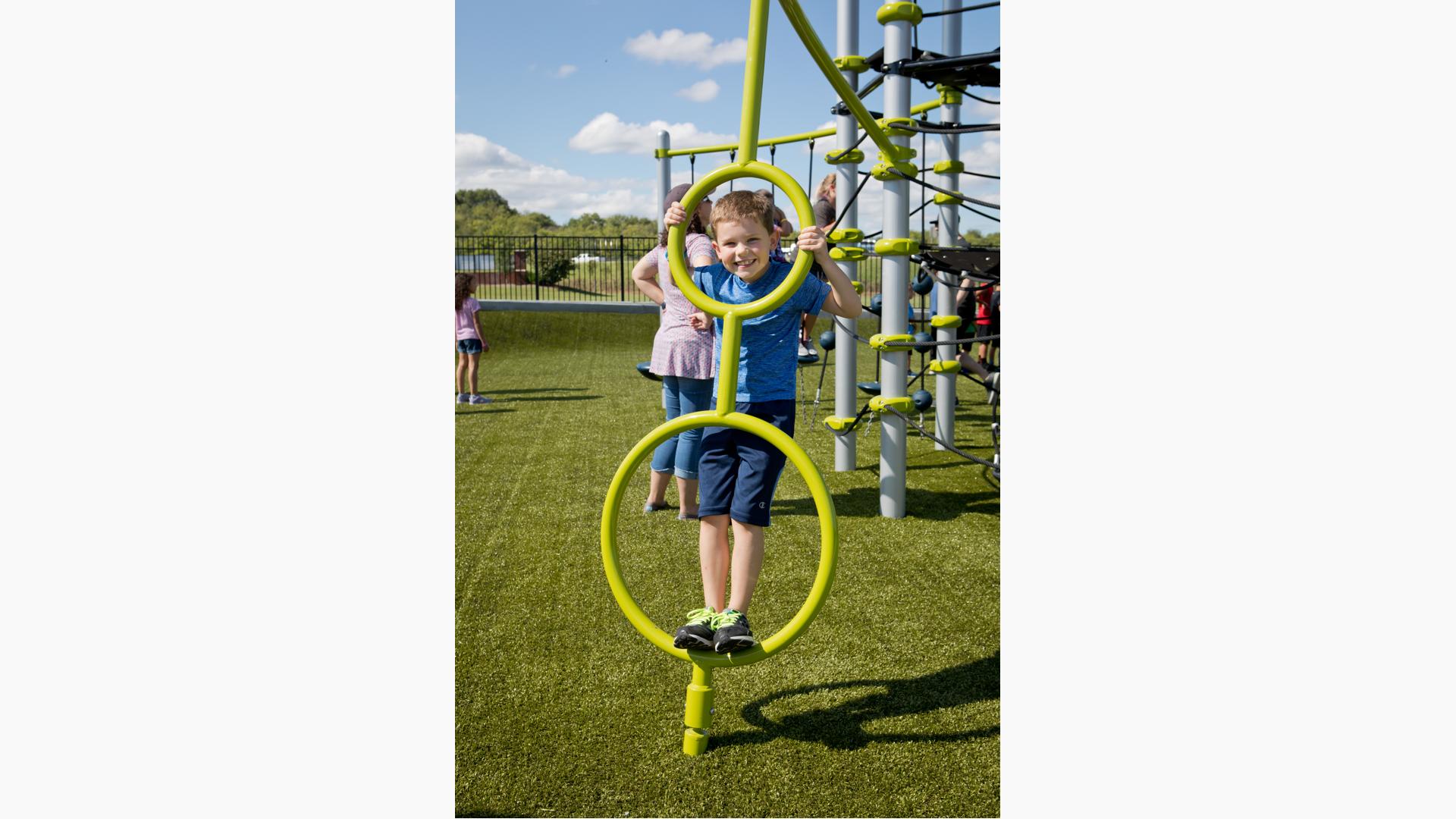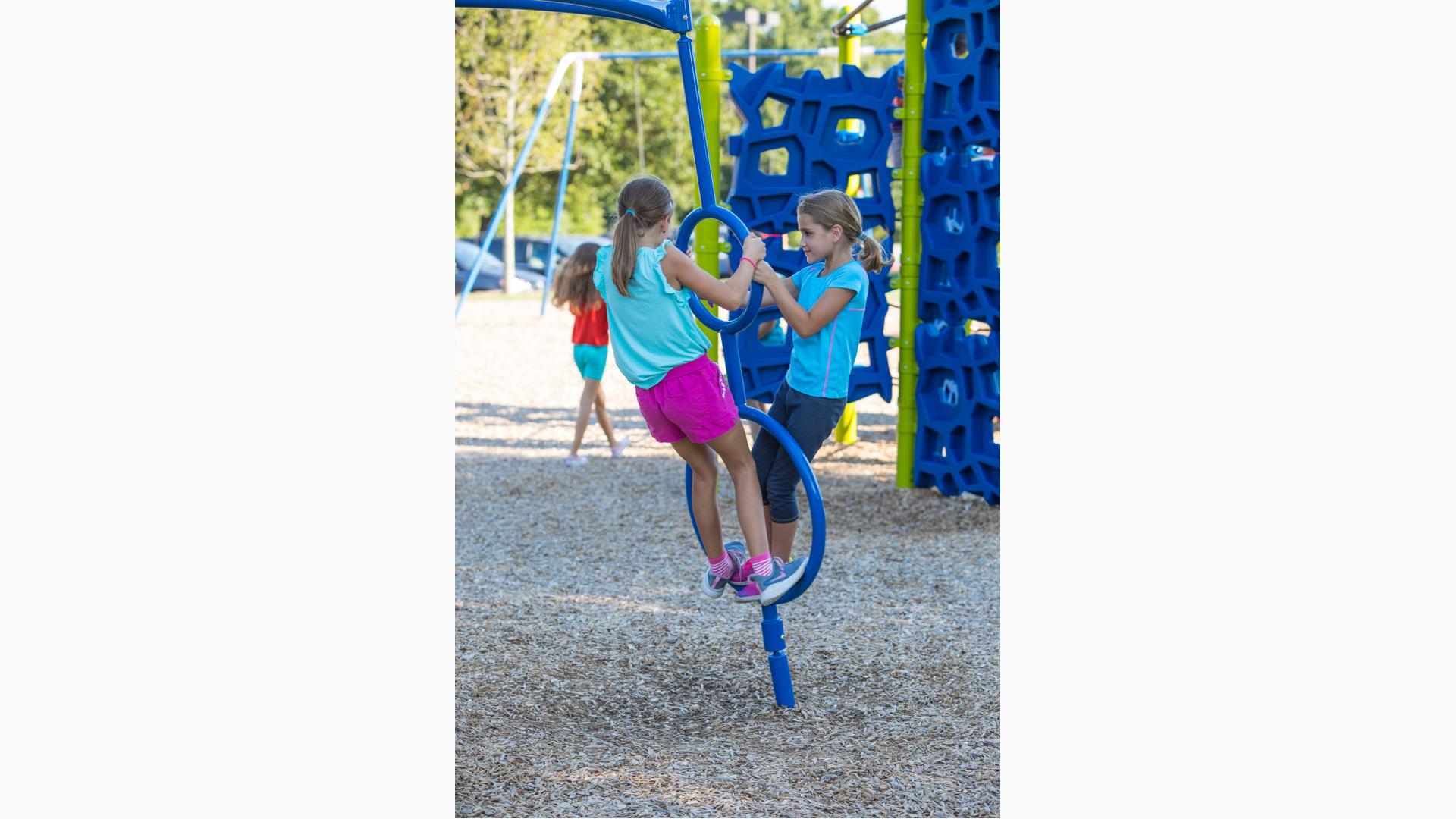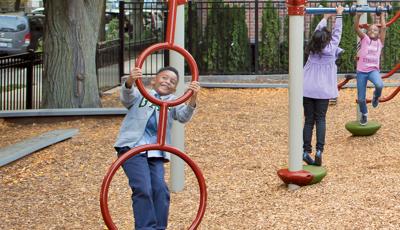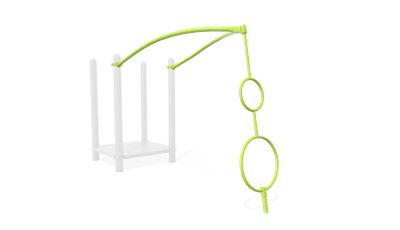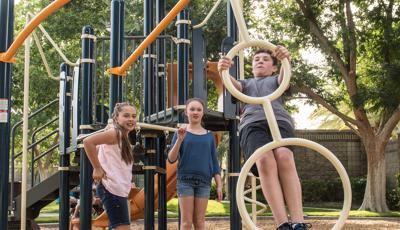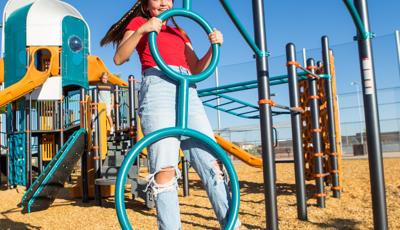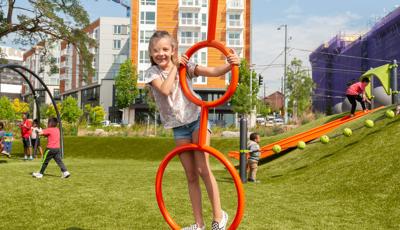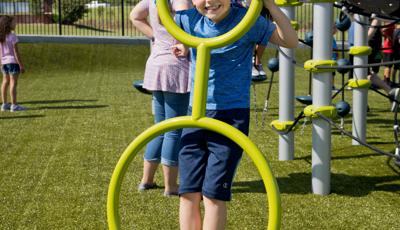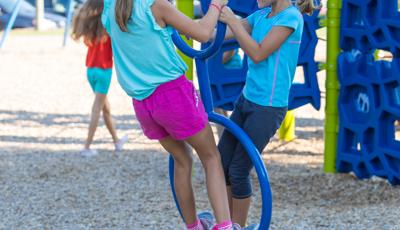 Gyro Twister® Spinner
Video features children playing on the freestanding Gyro Twister playground spinner.
[video: scene fades into a view of the playground Gyro Twister spinner. The spinner is made of a large circular pipe connected to a small vertical pipe connected to a smaller circular pipe. The camera switches angles to the other side of the Gyro Twister where it is connected to its two support that connect by a "V" shaped overhang to the spinning device. Scene switches to two girls standing on the Gyro Twister and spinning. Camera zooms into the girls as they spin in and out of the frame. The camera zooms out slightly to see both girls as they spin. A woman off camera speaks.]
Woman: Oh good!
[video: the girls continue to spin as the camera stays focus on their upper bodies. Camera switches to a close-up of the girl's shoes as they stand on the bottom ring of the Gyro Twister. One of the girls speaks.]
Girl: I feel like I'm sea sick now.
[video: scene fades into the camera slowly zooming out from the two girls as they lean out from the spinning structure. They spin faster and faster as they shift their wait away from the center of the Gyro Twister. Scene switches to a young toddler as he steps up to stand in the lower large circle of the Gyro Twister. A woman off camera encourages him.]
Woman: Hang on!
[video: the boy spins slowly while he raps his arms around the top of the lower large circle pipe of the spinner. He jumps down to the ground and turns around to begin to step back up onto the Gyro Twister. Scene fades to black.
Play Systems
Dimensions
Max Fall Height: 50" (1,27 m)
Design/CAD Files Featuring this Component
Price Range (USD)
$0K-$5K
*Prices vary. For international and exact pricing, contact your local playground consultant.
Contact Your Consultant
Overview
The PlayBooster® Gyro Twister® Spinner helps kids learn about centrifugal force as they use their body weight to spin. Allows kids to spin the day away as their body weight shifts.
Features
A compact way to add the spinning motion kids need
Meets CSA standard Z614-14 requiring 6' minimum use zone
Also available for the Evos® playsystem and as Freestanding Play

Direct bury or surface mount
ProShield® Finish
Sensory
Proprioception
Vestibular+
Motor Skills
Balance
Core Body Strength
Flexibility
Upper Body Strength
Social/Emotional Skills
Cooperation
Imaginative Play
Social Skill Development
Learn about Developmental Benefits
Related Playground Components