Sol™ Spinner
Model #193174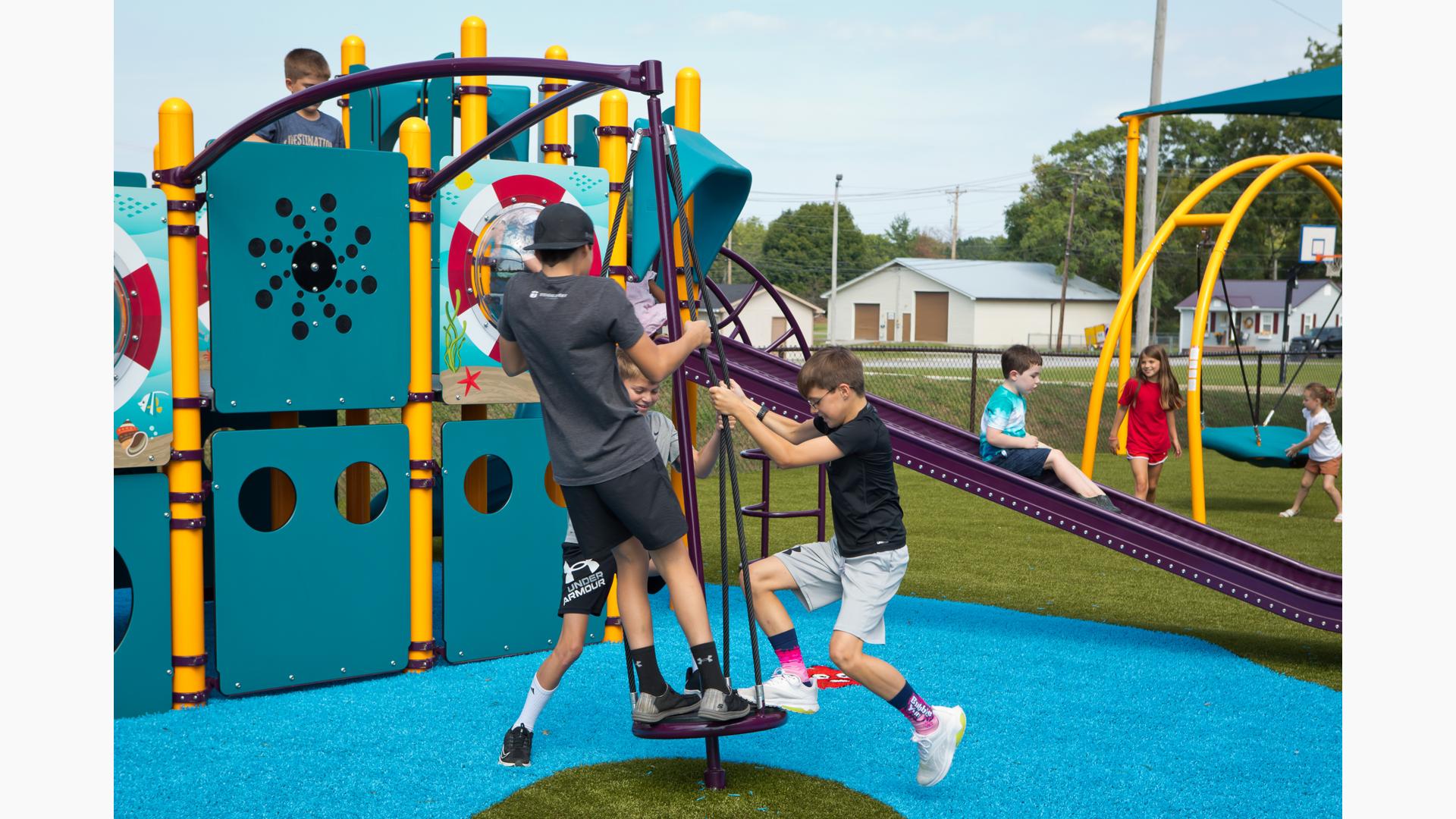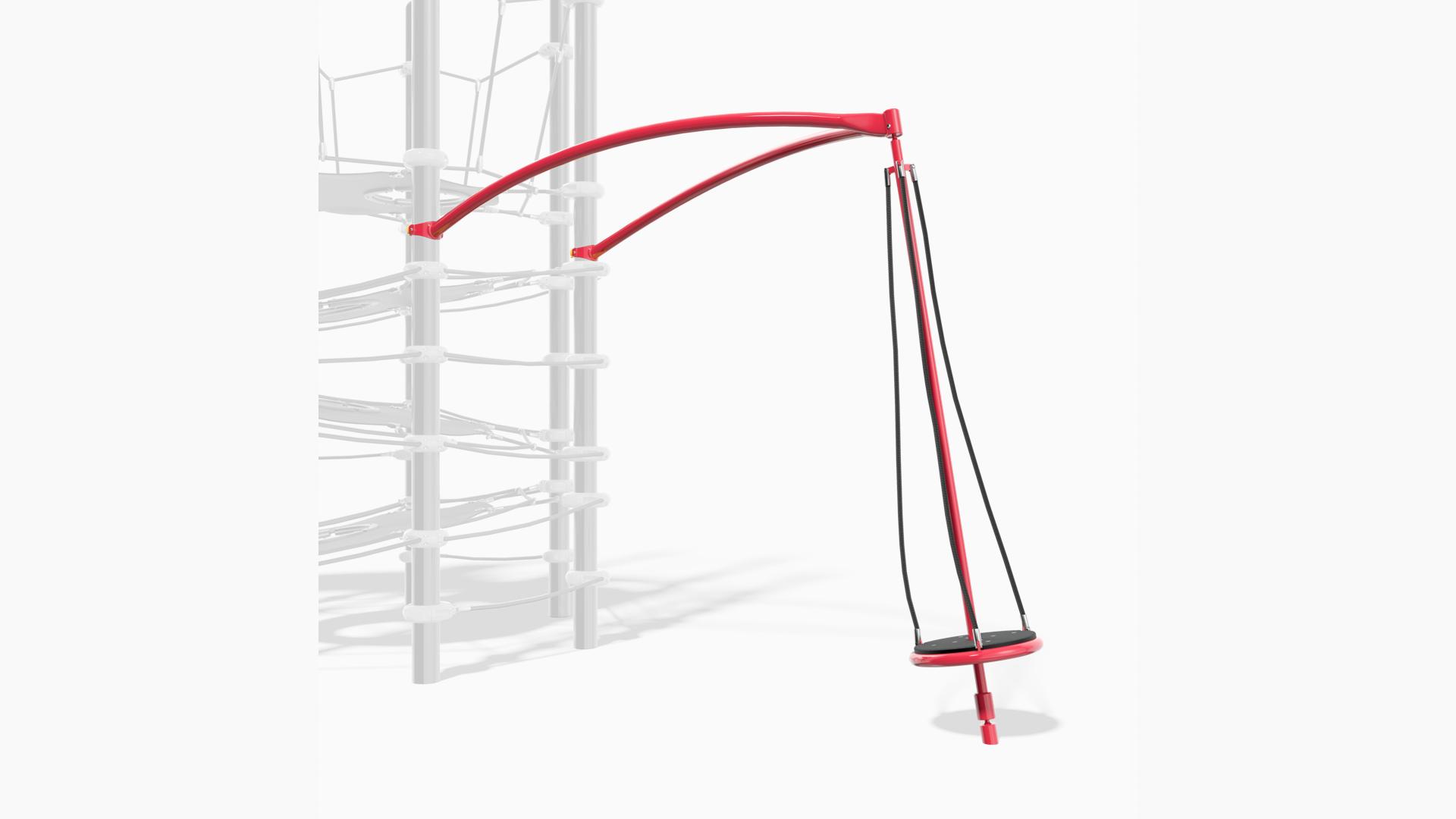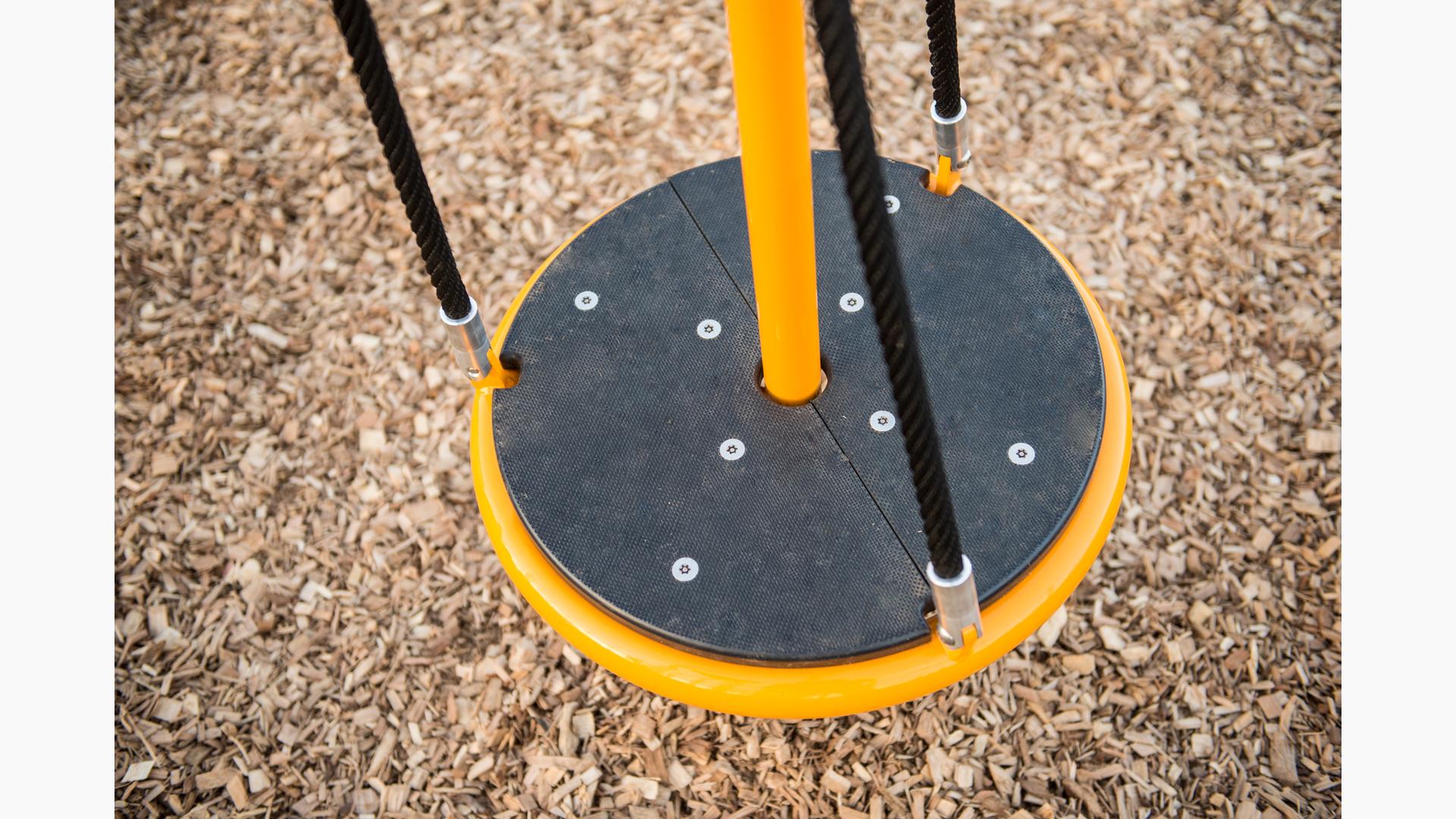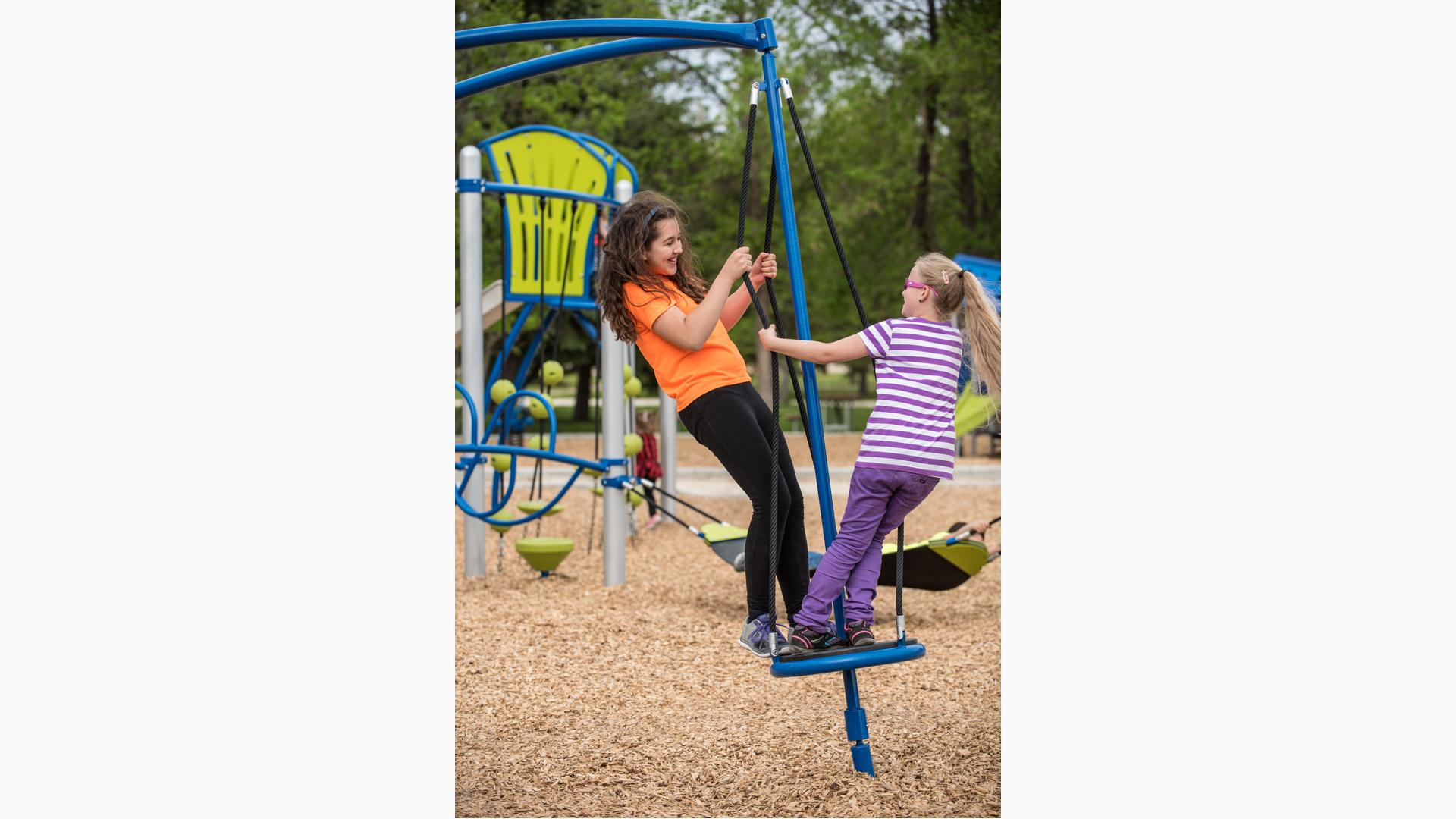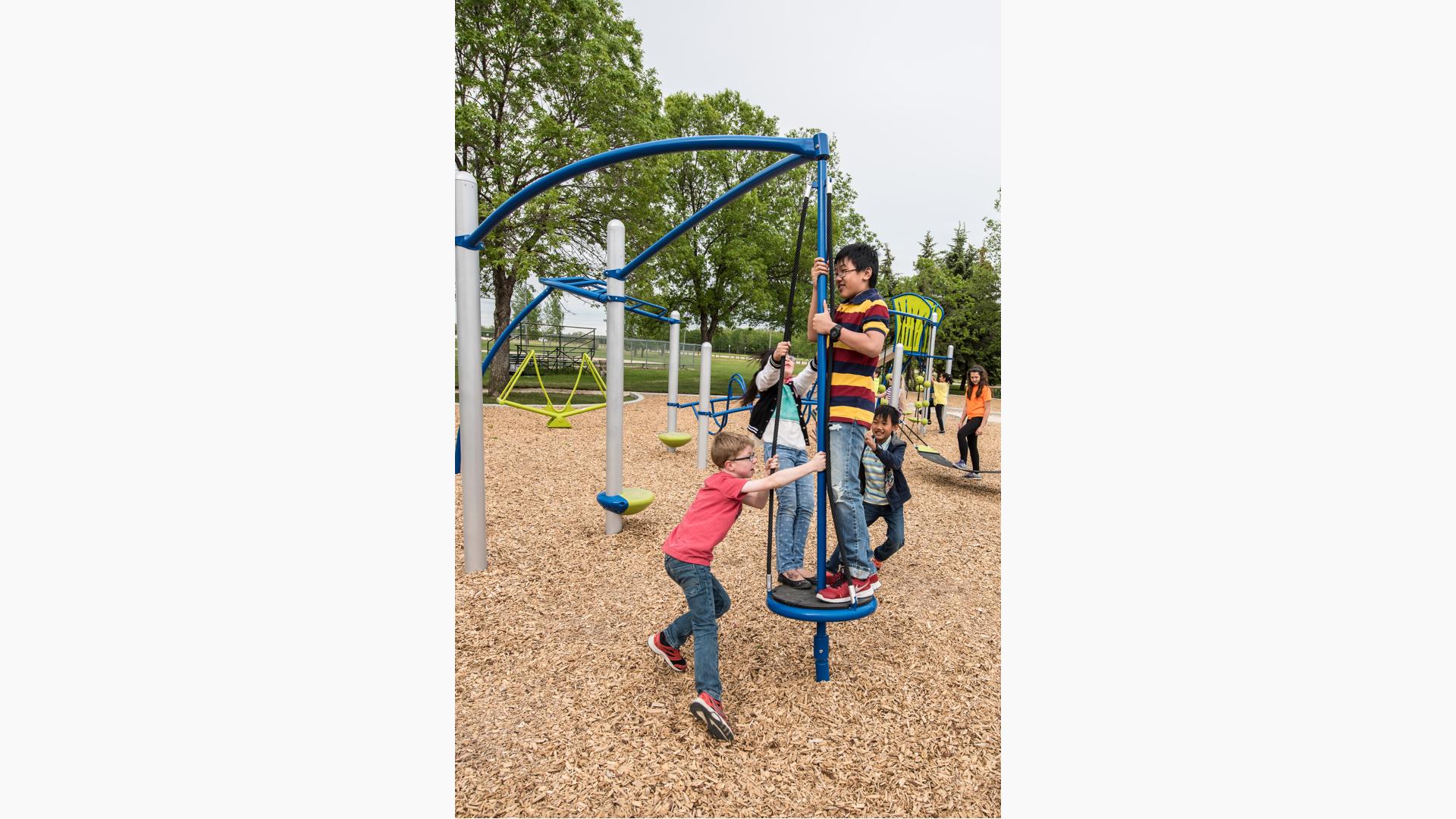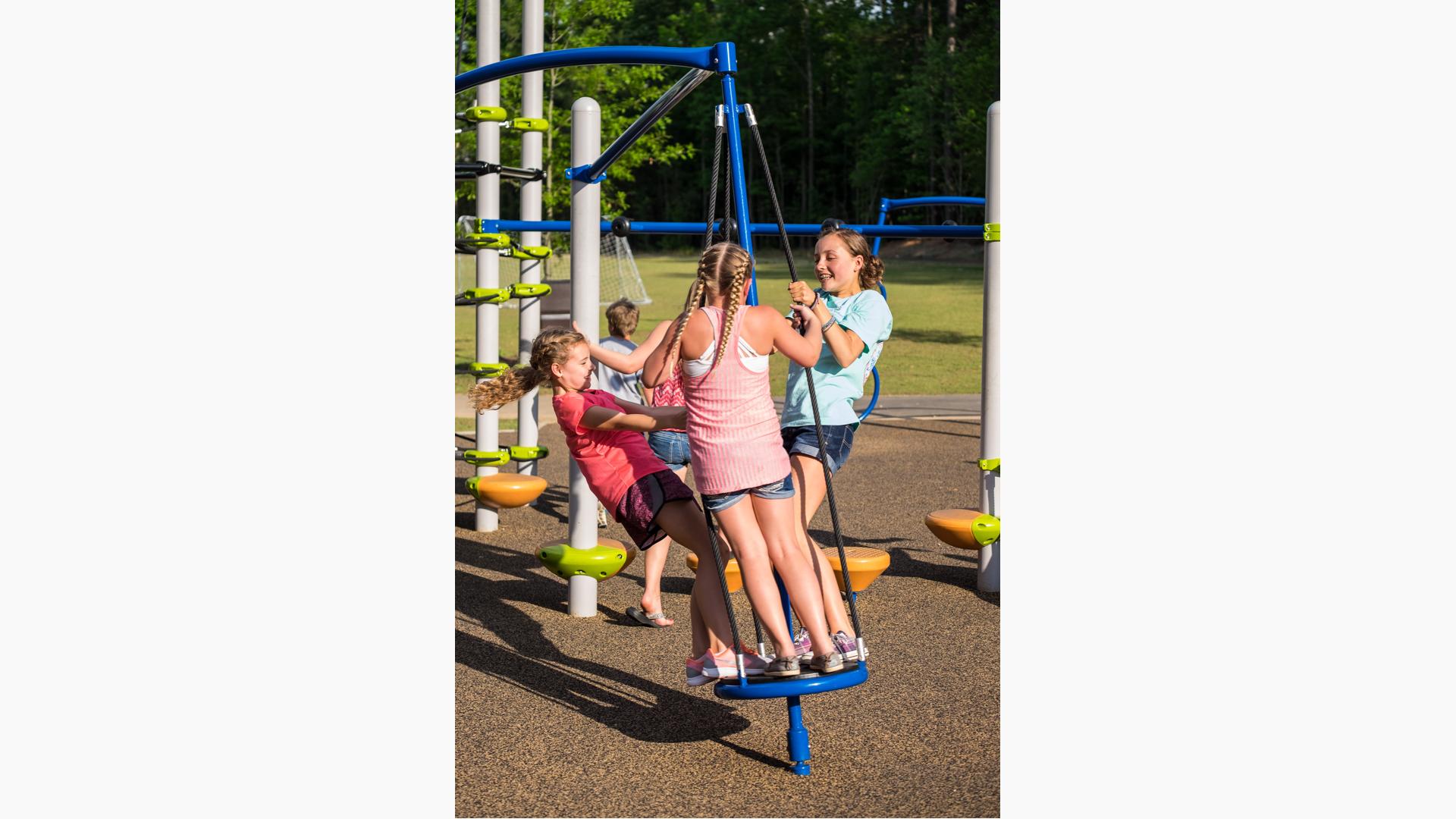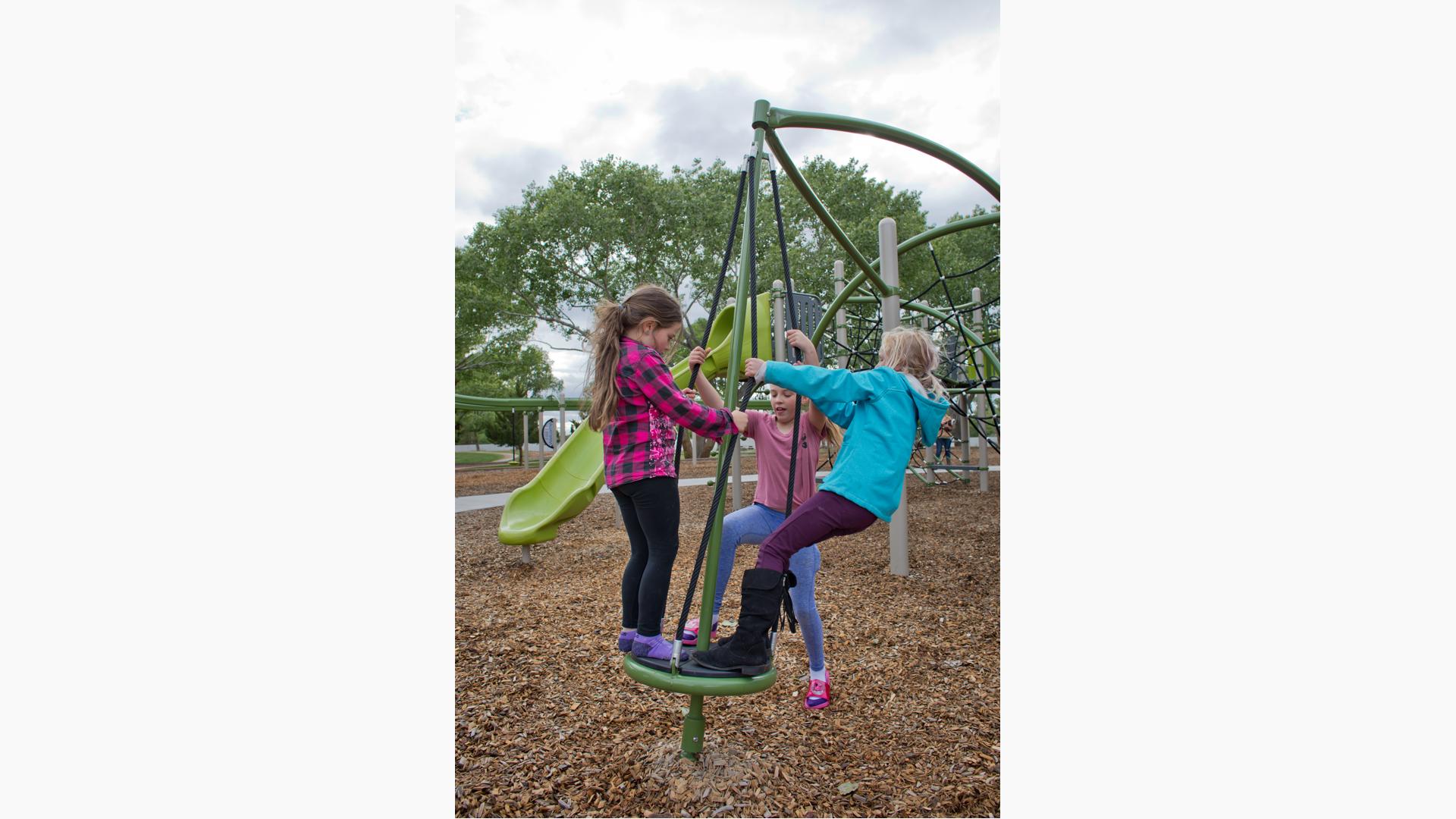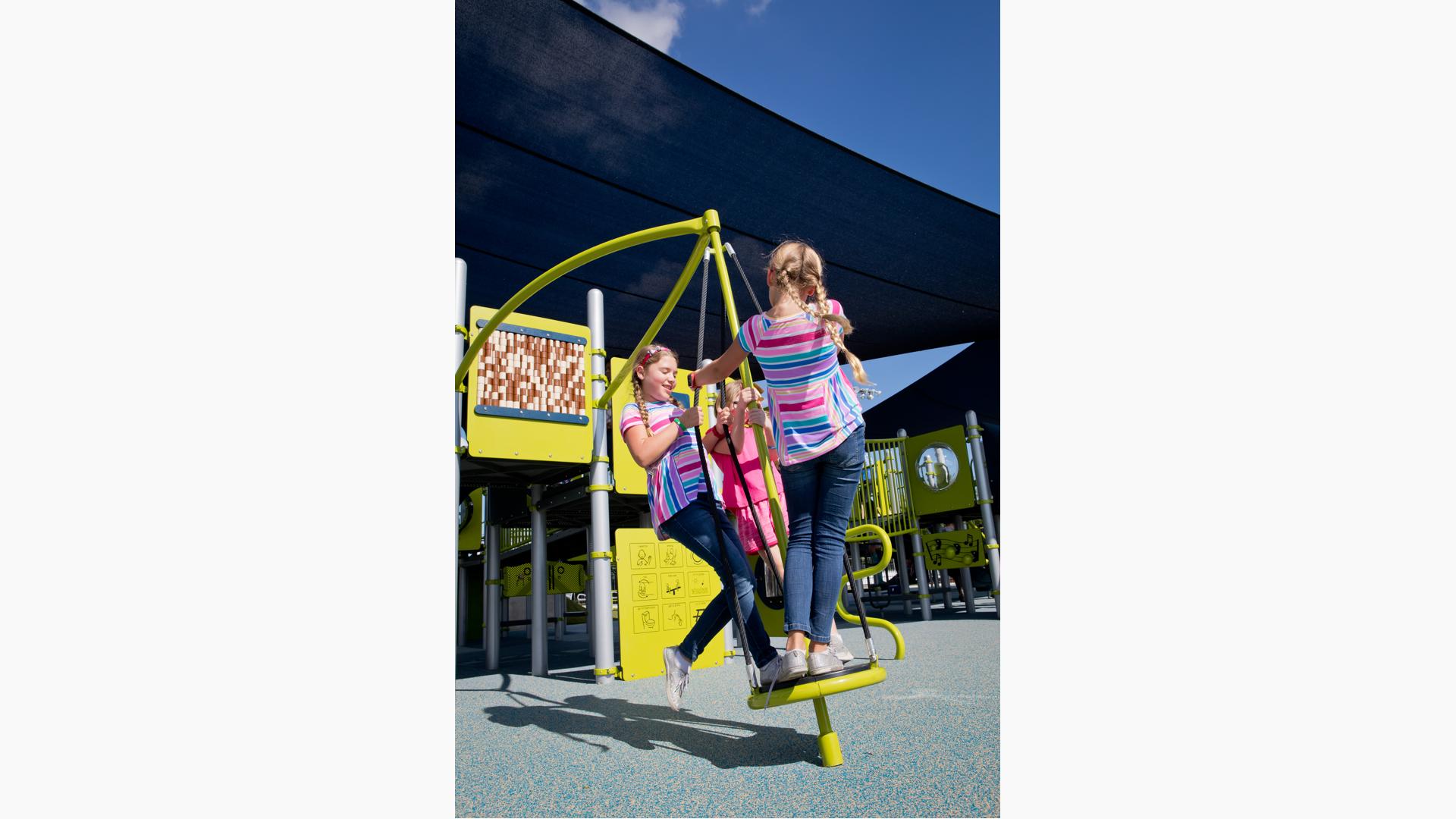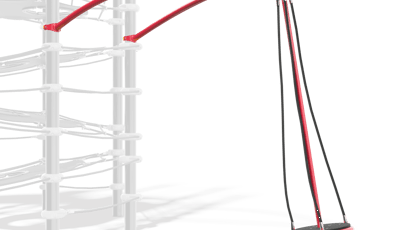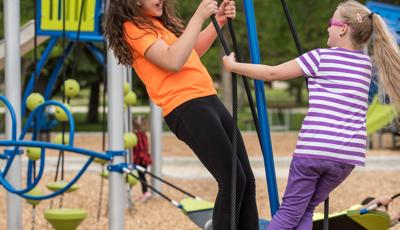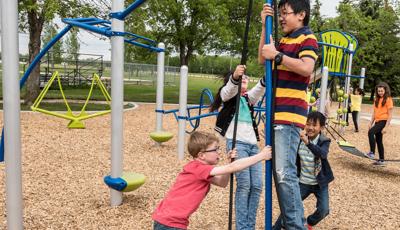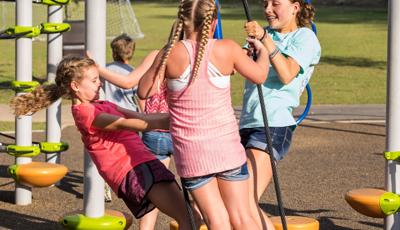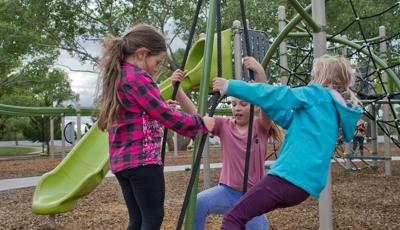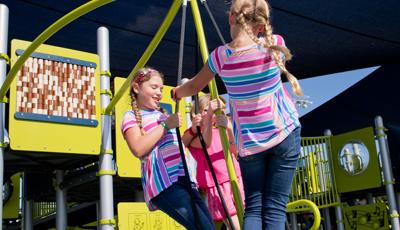 Sol Spinner™
Video features a PlayBooster playground with a Sol Spinner.
[video: scene fades into a full side view of three girls as they spin together on a Sol Spinner off a Netplex play structure. Camera switches to a top down view of a boy and girl as they spin around on the Sol Spinner. The camera zooms in closer to the tops of the children's heads as they come to a stop on the spinner. Another boy walks up to them and grabs the spinner.]
Boy: Okay ready? You hold on.
video: scene switches to a side view of a girl as she pushes herself by her foot to begin spinning on the Sol Spinner. The girl spins in slow motion as the camera pans down to her feet standing on the circular platform of the spinner. Camera switches going in and out of focus on the top of the spinner where the three vertical rope handles connect to the central spinning post. The post slowly spins rotating the ropes. A boy shouts off camera.]
Boy off camera: Cowabunga!
[video: scene switches as the camera focuses on a girl as she stands on the Sol Spinners circular platform. The camera pans up the Sol Spinner in slow motion as the girl spins around. She loses her momentum and spins back the opposite direction as the scene fades to black.]
Play Systems
Dimensions
Max Fall Height: 17" (0,43 m)
Design/CAD Files Featuring this Component
Price Range (USD)
$0K-$5K
*Prices vary. For international and exact pricing, contact your local playground consultant.
Contact Your Consultant
Overview
The Sol™ Spinner provides the valuable spinning motion kids need for healthy growth and development. Plus, it's just plain fun! Multiple kids can work together to counter balance the Sol Spinner to make it go – fast!
Features
Spinner set at angle for maximum momentum
Accommodates multiple kids
GripX platform offers excellent traction and slip-resistance

Steel-reinforced cables are extremely durable and vandal resistant, available in black, red or tan

Meets CSA standard Z614-14 requiring 6' minimum use zone
Also available as a Freestanding Play component

Direct bury or surface mount
ProShield® Finish
Climbing Cables
Sensory
Proprioception
Tactile
Vestibular+
Motor Skills
Coordination
Core Body Strength
Endurance
Flexibility
Motor Planning
Upper Body Strength
Social/Emotional Skills
Cooperation
Imaginative Play
Social Skill Development
Learn about Developmental Benefits
Related Playground Components