Blender™ Spinner
Model #201545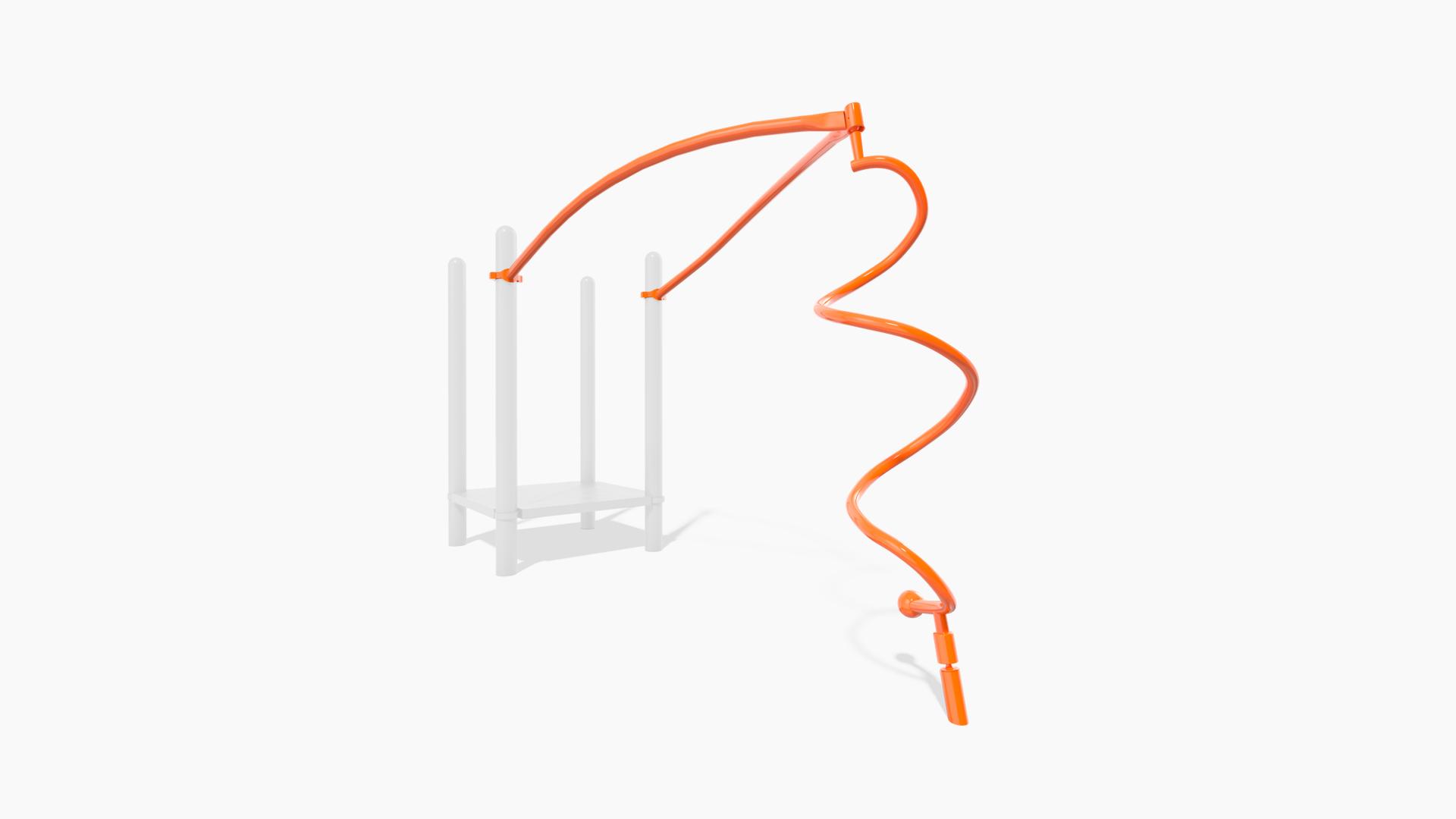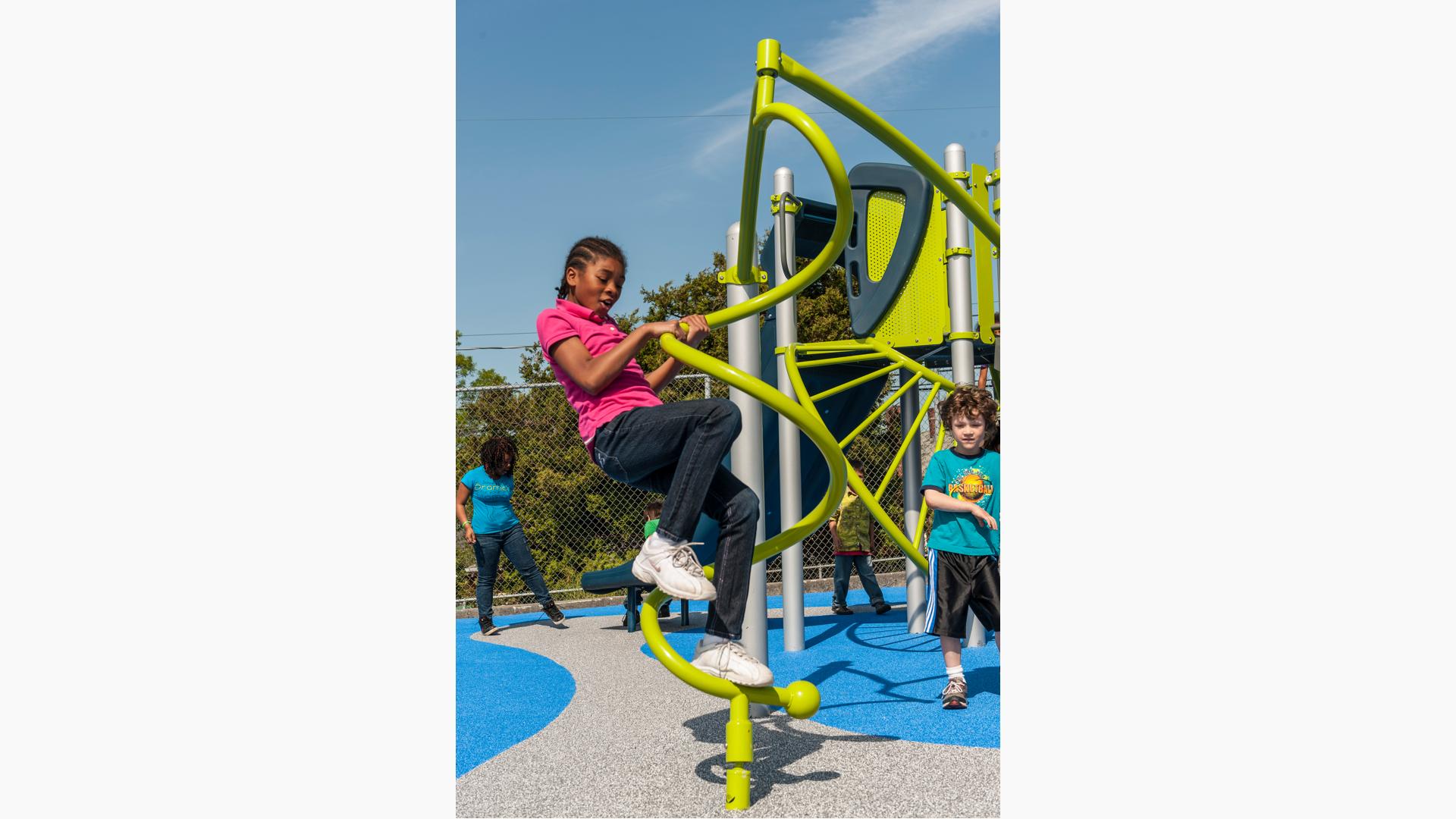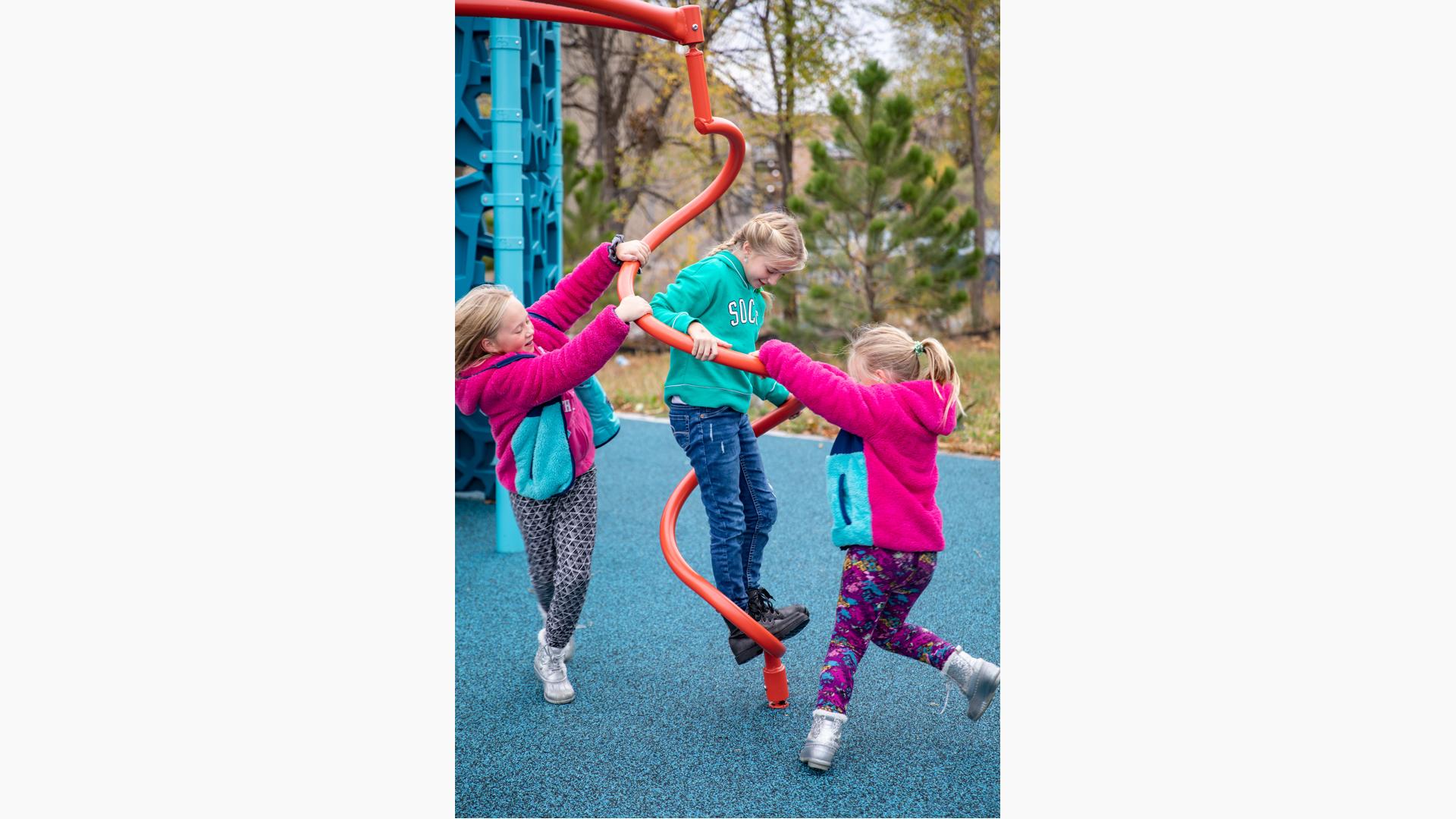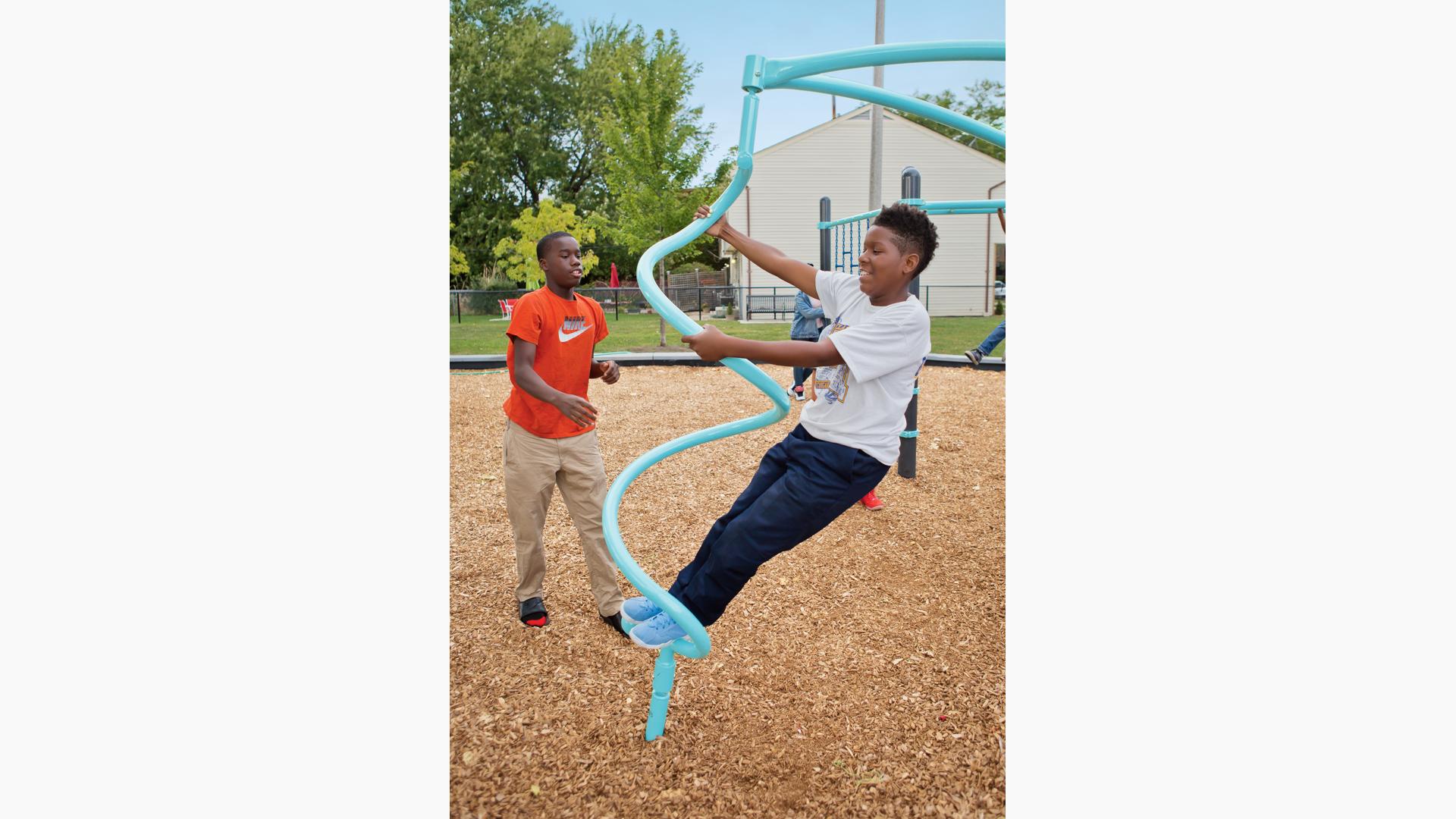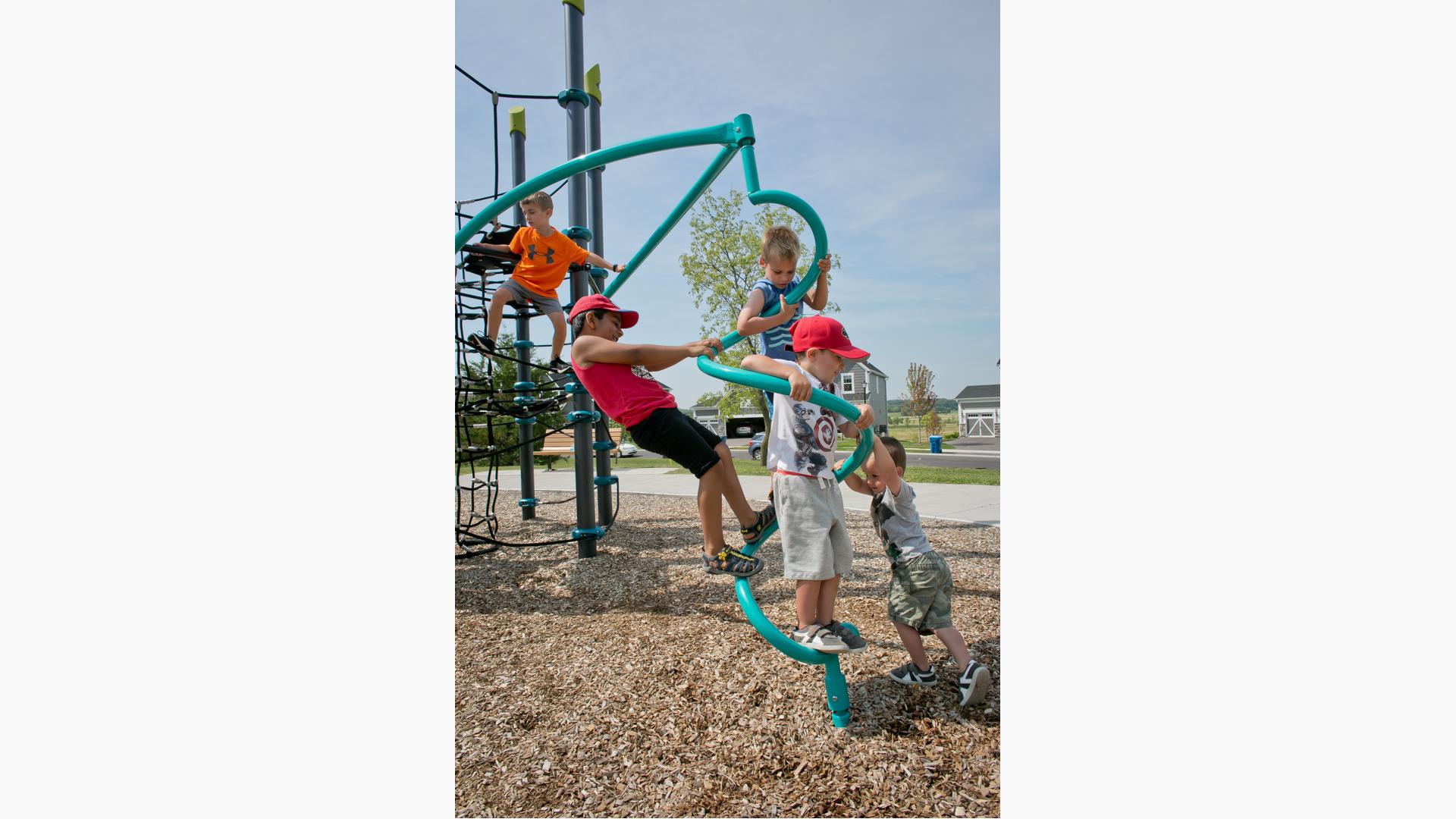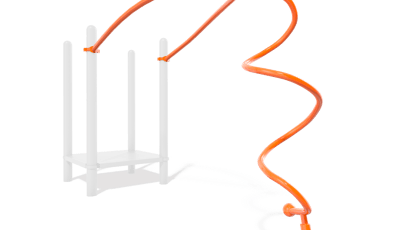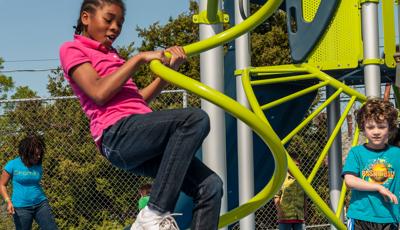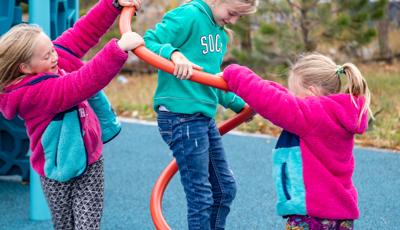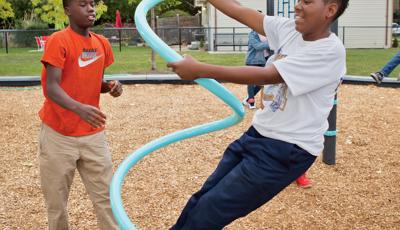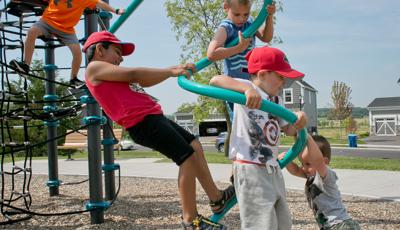 Blender™ Spinner
Video features the PlayBooster playground Blender Spinner.
[video: scene fades into a side view of a playground Blender Spinner. The camera switches to the opposite side of the spring shaped spinner with a PlayBooster playground behind it. Scene fades as a girl sits as high as she can on the spring shaped spinner. A boy and girl watch as she spins down the Blender Spinner. Scene switches as the camera zooms in on a different girl as she stands on the Blender spinner and turns. Scene switches to a close-up of a young girl as she smiles while spinning on the spinner. Scene switches to a girl as she stands at the top of the spinner. She spirals down out of frame as the Blender Spinner turns. Scene switches to a close-up of the ball joint spinning mechanism of the Blender Spinner. The mechanism slowly spins. Scene switches to a girl as she spins on the blender spinner, other children stand by as they wait their turn. A child rings a bell panel in the background as the camera focuses on a girl's feet a she steps up onto the spinner. She pushes off the ground with her foot to spin herself on the spinner. Camera switches to a view up at two girls as they ride the Blender Spinner together. Scene switches as the camera slowly zooms in on a boy as he spins quickly on the spinner. Three girls stand by watching the boy play. Scene fades into the boy as he jumps off the climber and off camera. He pops up by the girl's as the tallest girl begins to climb up into the center of the spinner. Scene fades to black.]
Play Systems
Dimensions
Max Fall Height: 75" (1,90 m)
Design/CAD Files Featuring this Component
Price Range (USD)
$0K-$5K
*Prices vary. For international and exact pricing, contact your local playground consultant.
Contact Your Consultant
Overview
The PlayBooster® Blender™ Spinner teaches kids about centrifugal force as they shift their body weight to spin.
Features
An innovative, compact way to add the spinning motion kids need
Accommodates multiple users at the same time
Also available for the Evos® playsystem and as Freestanding Play
Meets CSA standard Z614-14 requiring 6' minimum use zone

Direct bury or surface mount
ProShield® Finish
Sensory
Proprioception
Vestibular+
Motor Skills
Balance
Core Body Strength
Flexibility
Upper Body Strength
Social/Emotional Skills
Cooperation
Imaginative Play
Social Skill Development
Learn about Developmental Benefits
Related Playground Components