Parallel Bars
Model #111361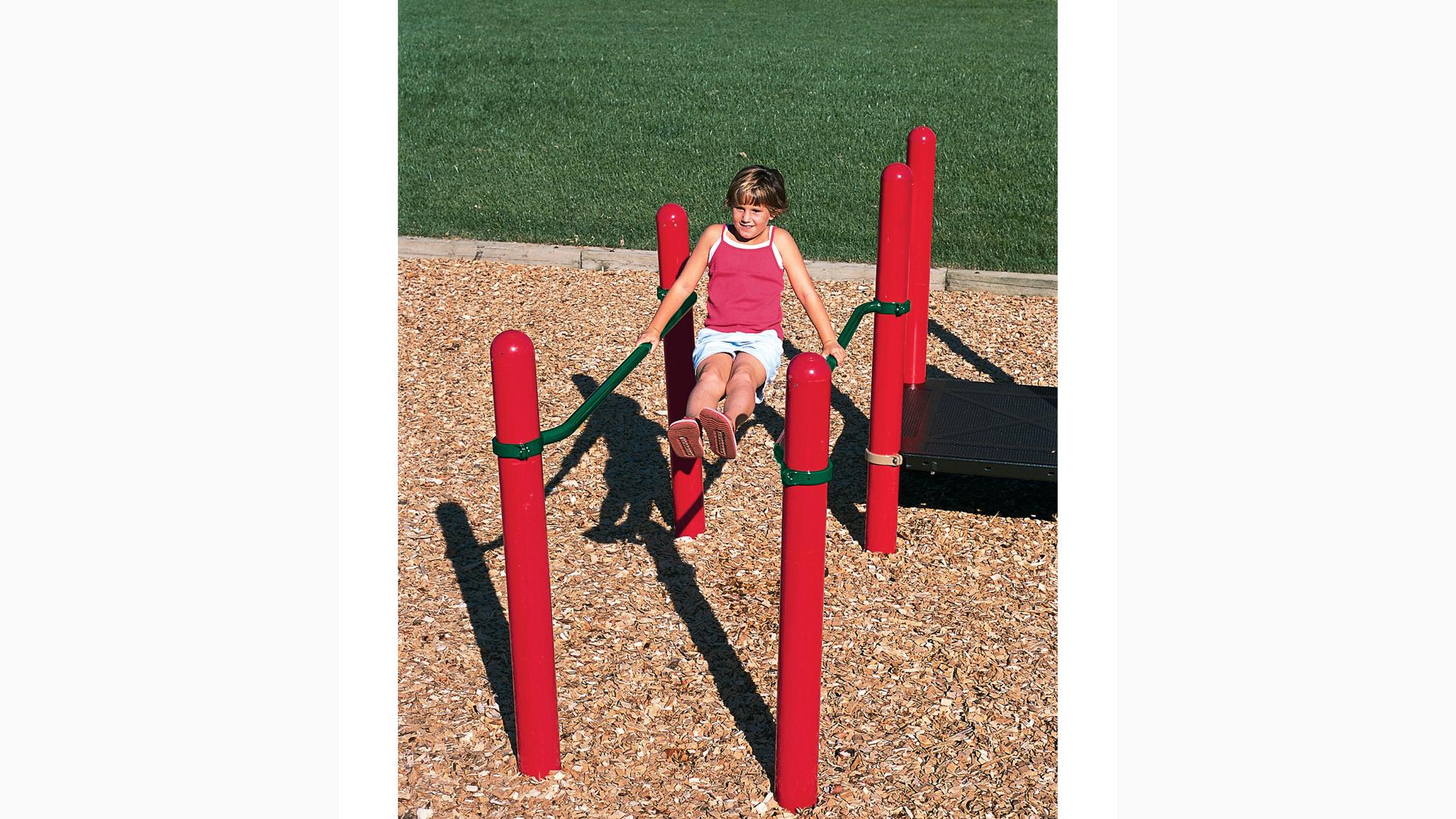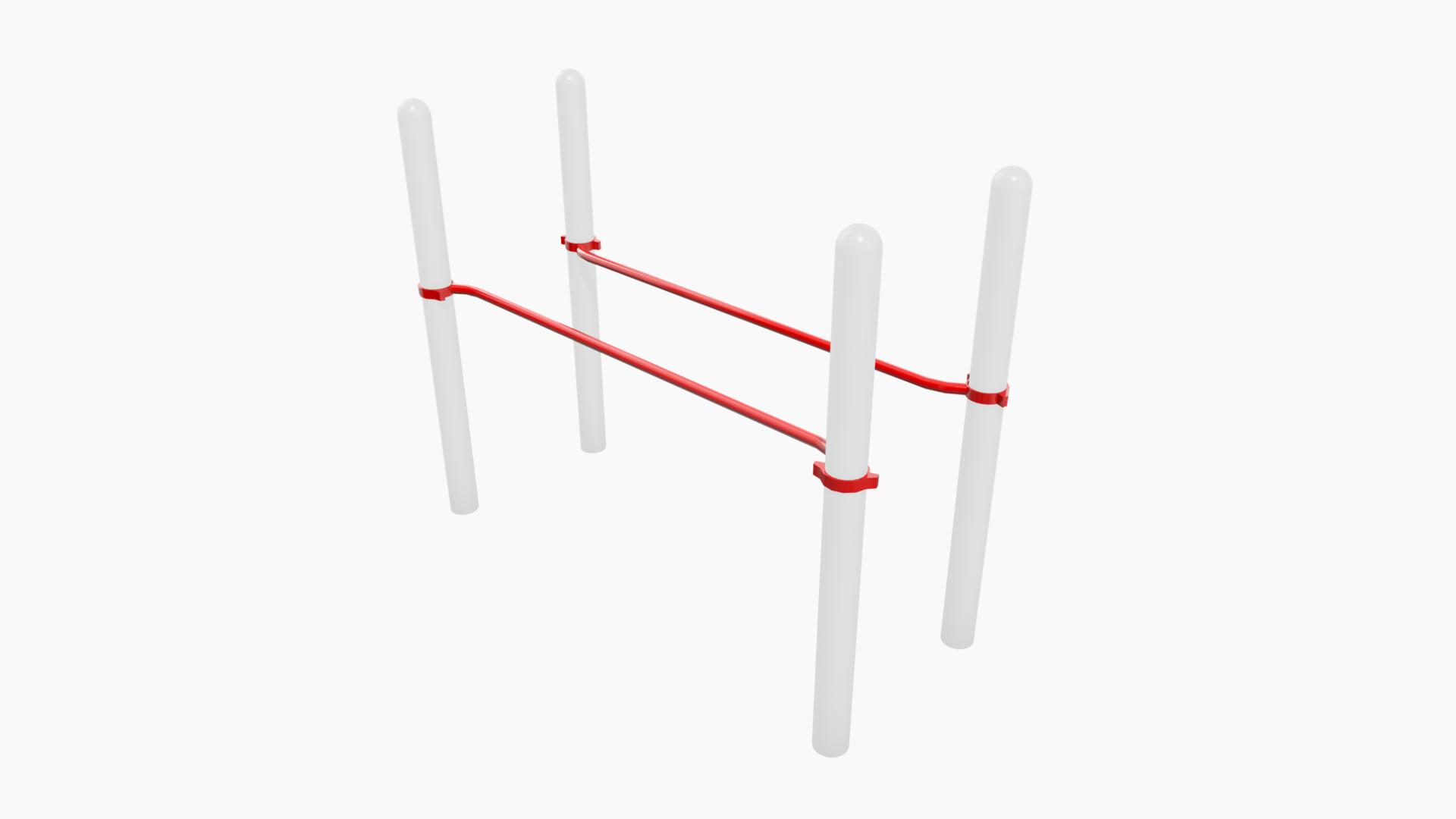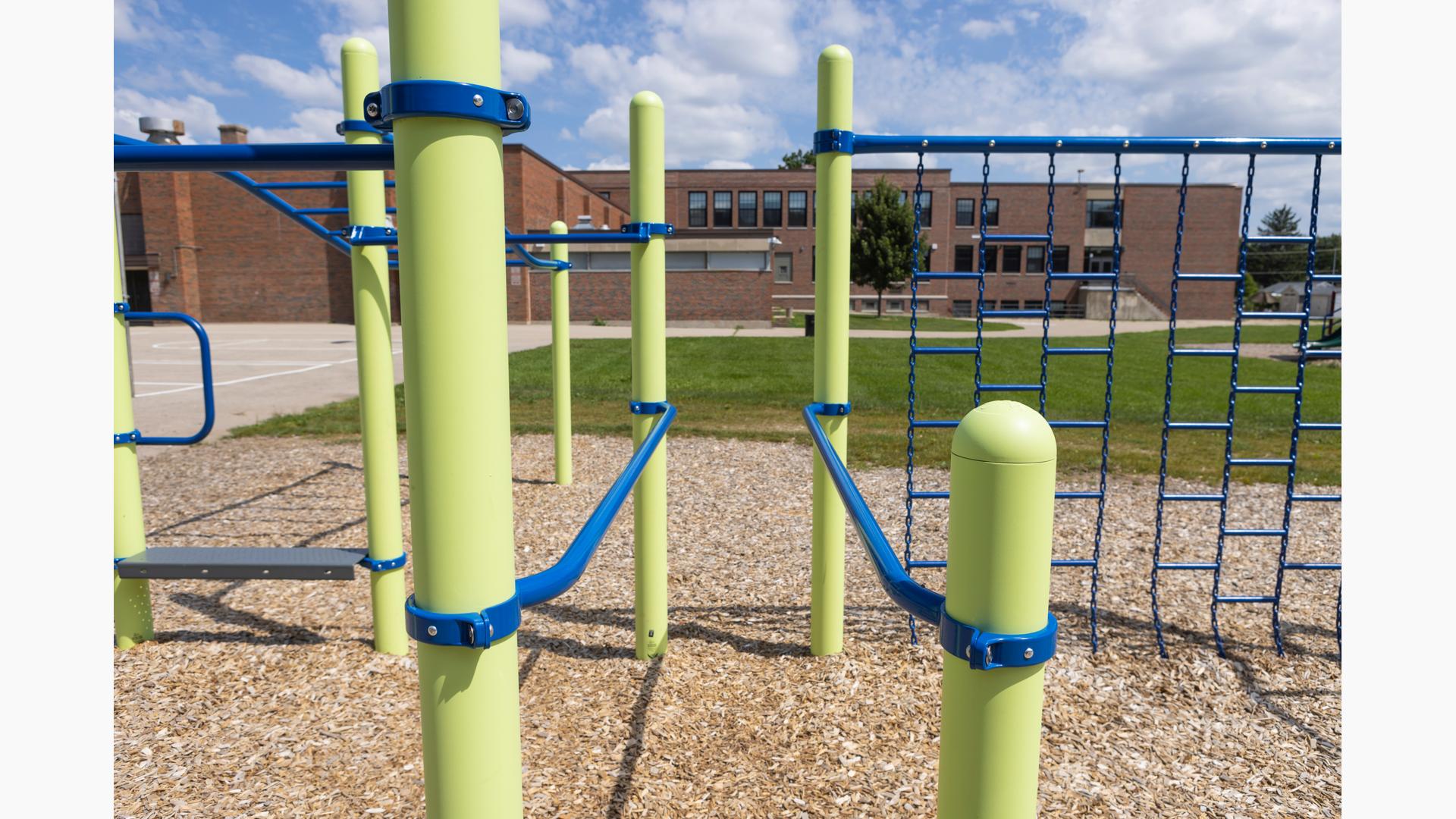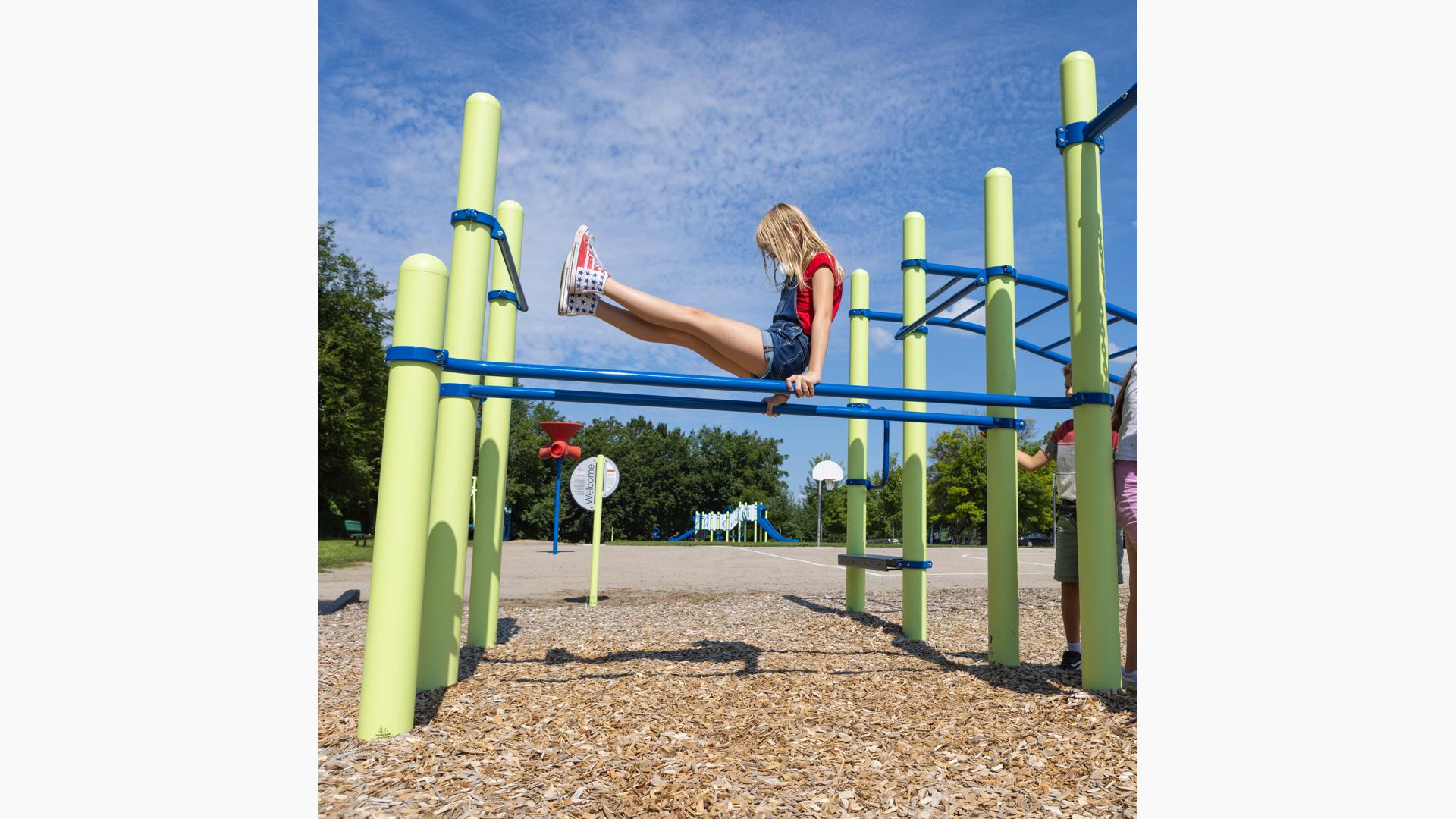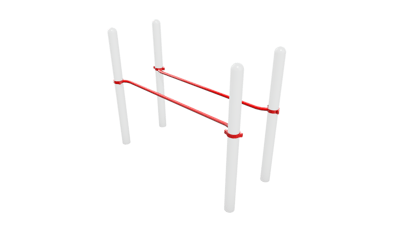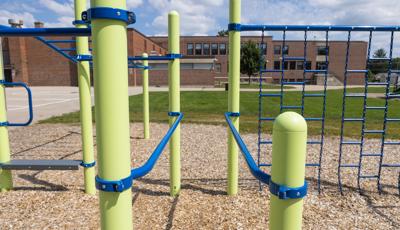 Parallel Bars
Video features the PlayBooster playground Parallel Bars.
[video: scene fades into the camera zooming out from a view down the playground Parallel Bars. Scene fades to the camera panning view across the playground play area to the Parallel Bars. Scene switches to a side view of the Parallel Bars as a young boy hangs and swings his body from one of the bars. The boy grunts as he lifts his feet off the ground. He swings forward and let's go of the bar projecting him forward landing right in front of the camera. Scene switches to a different young boy as he hangs upside down from one of the Parallel Bars. Scene switches to a view down the Parallel Bars as two boys hang upside down on either bar. One boy hands by the crook of his knees while the other boy holds on by his hands and hooking his ankles on top of the opposite bar across from him. Camera switches to a front view of a boy as he holds onto each of the Parallel Bars he swings forwards towards the camera a few times. Children can be heard shouting and screaming in the background on the playground. Scene switches to a both boy's as they climb and hang from the Parallel Bars. Scene switches as the camera slowly zoom sin on a boy's foot as he stands on the top of one of the bars. The scene fades to black as the boy lifts his leg and swings down on the opposite bar.]
Play Styles
Play Systems
Dimensions
Max Fall Height: 42" (1,07 m)
Design/CAD Files Featuring this Component
Price Range (USD)
$0K-$5K
*Prices vary. For international and exact pricing, contact your local playground consultant.
Contact Your Consultant
Overview
The PlayBooster® Parallel Bars improve upper-body strength, balance and agility, while building confidence.
Features
Builds upper-body strength
Helps kids build confidence
Sturdy steel construction
ProShield® Finish
Related Playground Components