Riverside Kiwanis Park
Iola, KS USA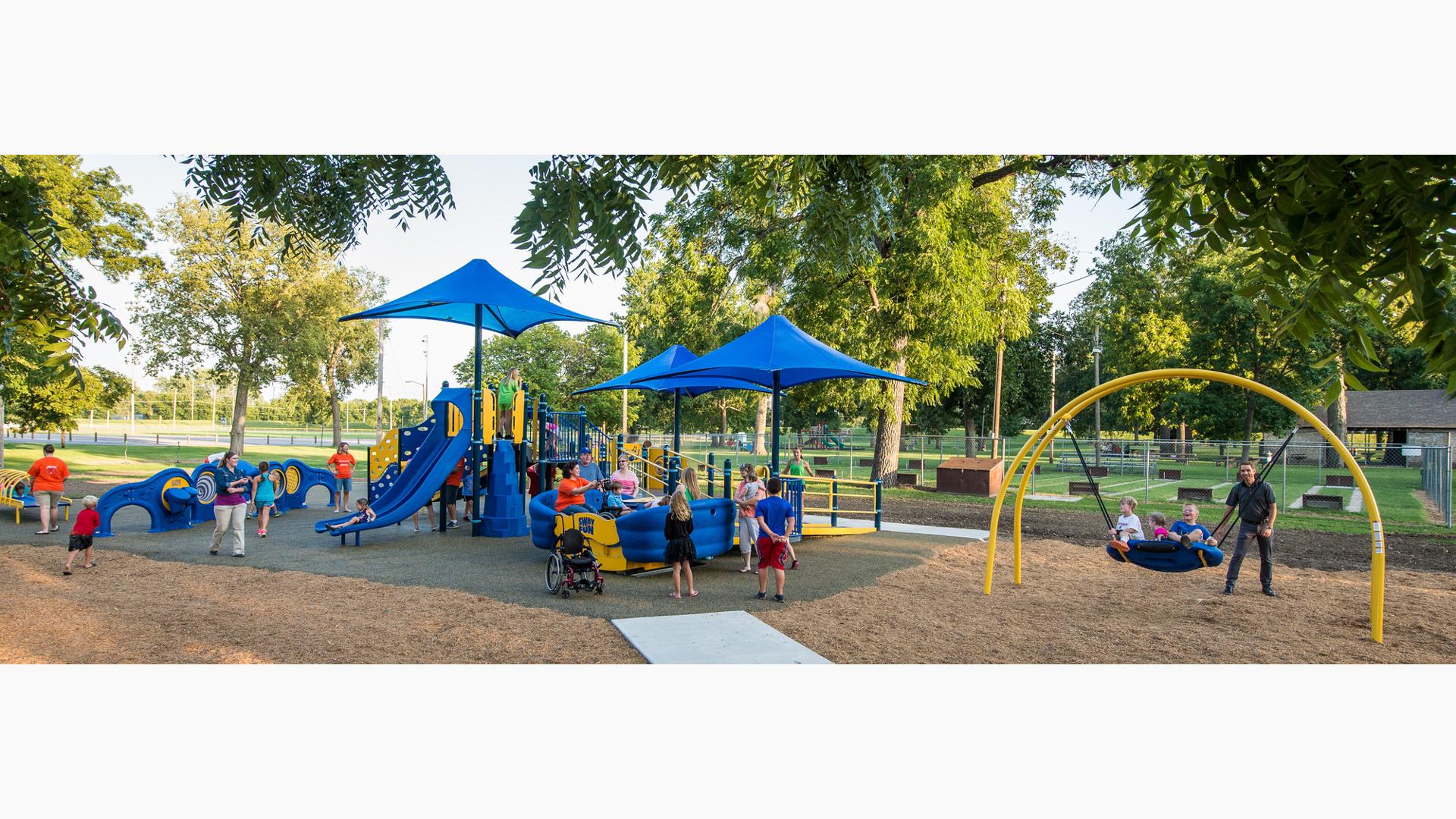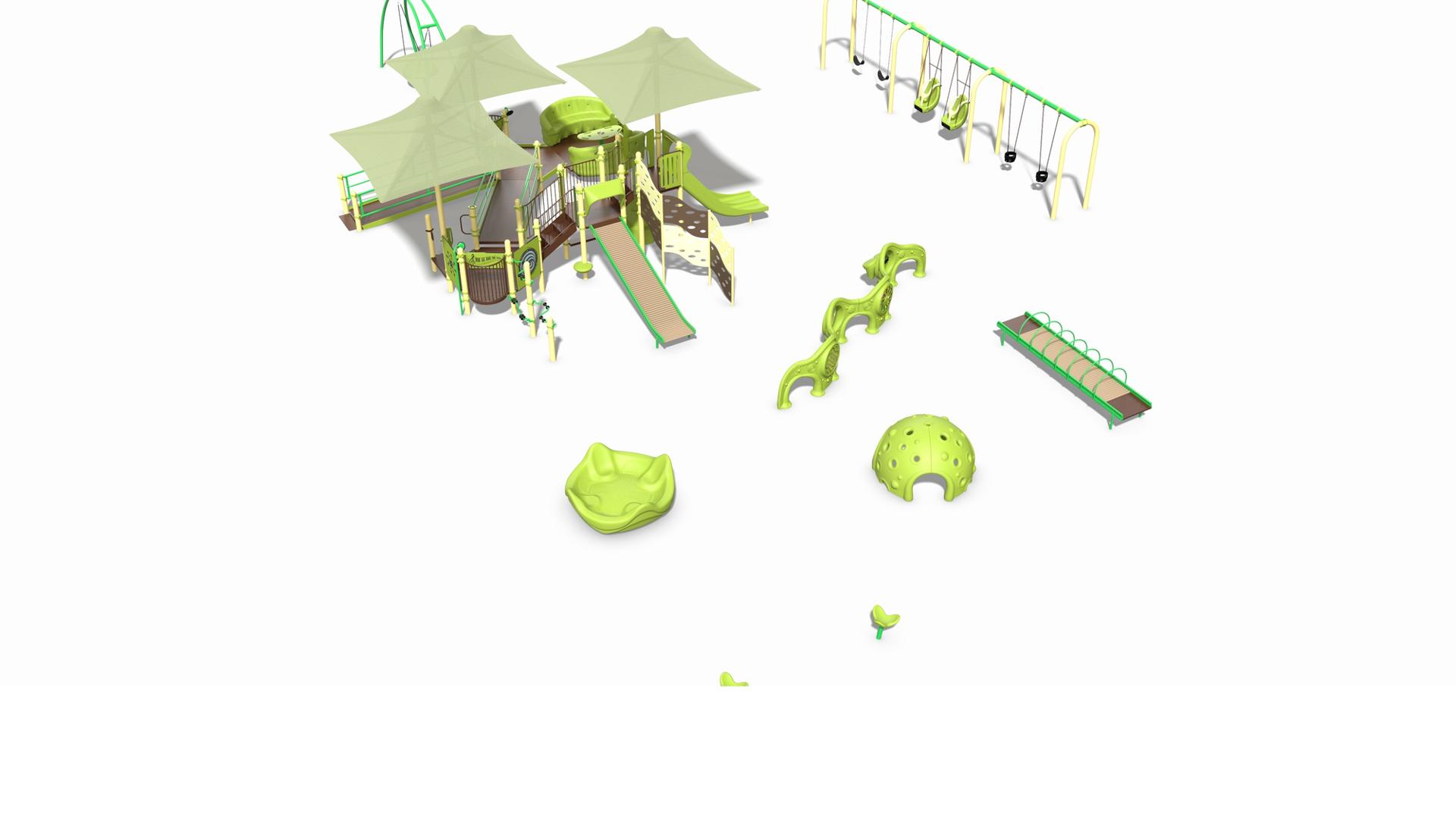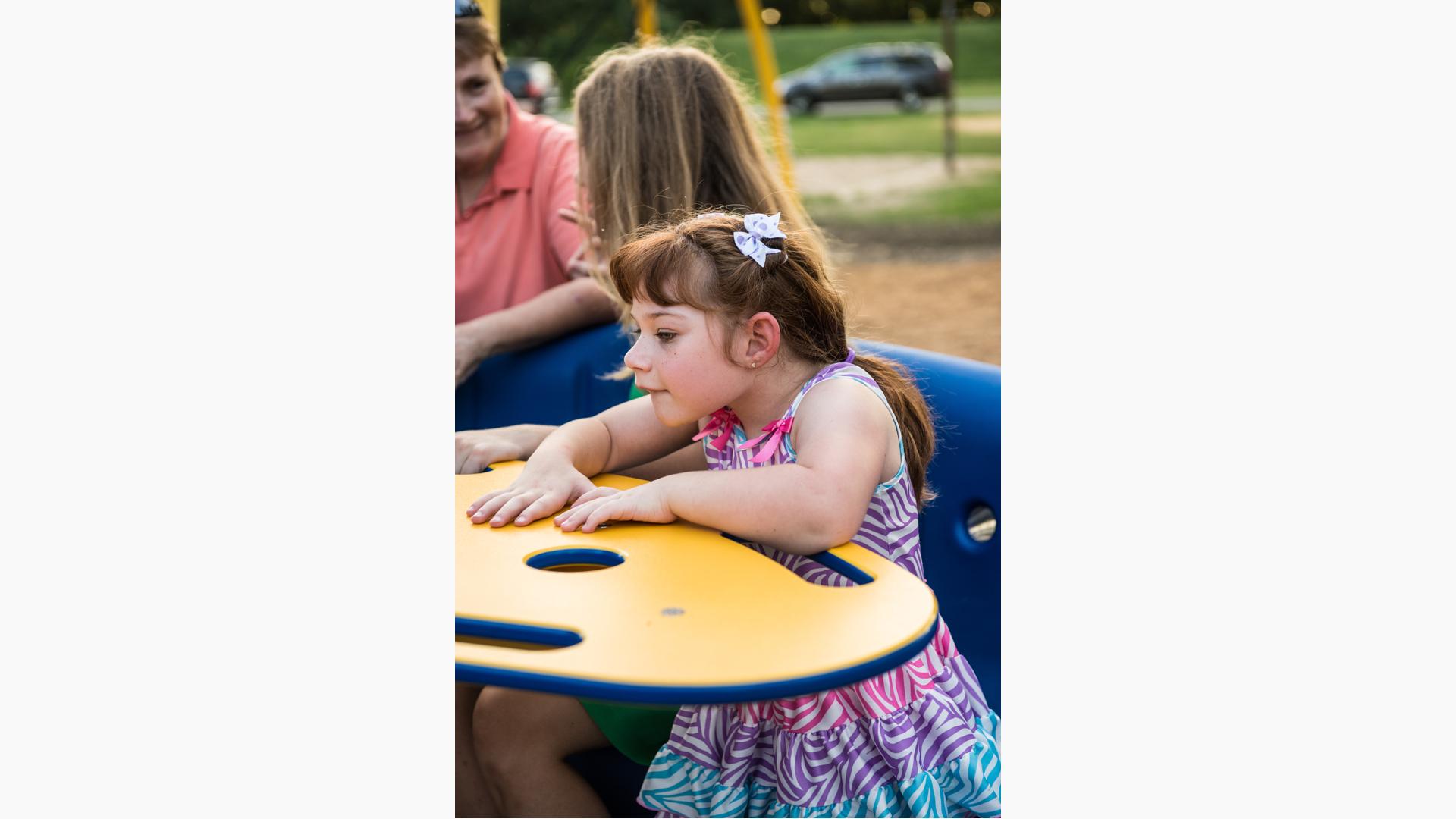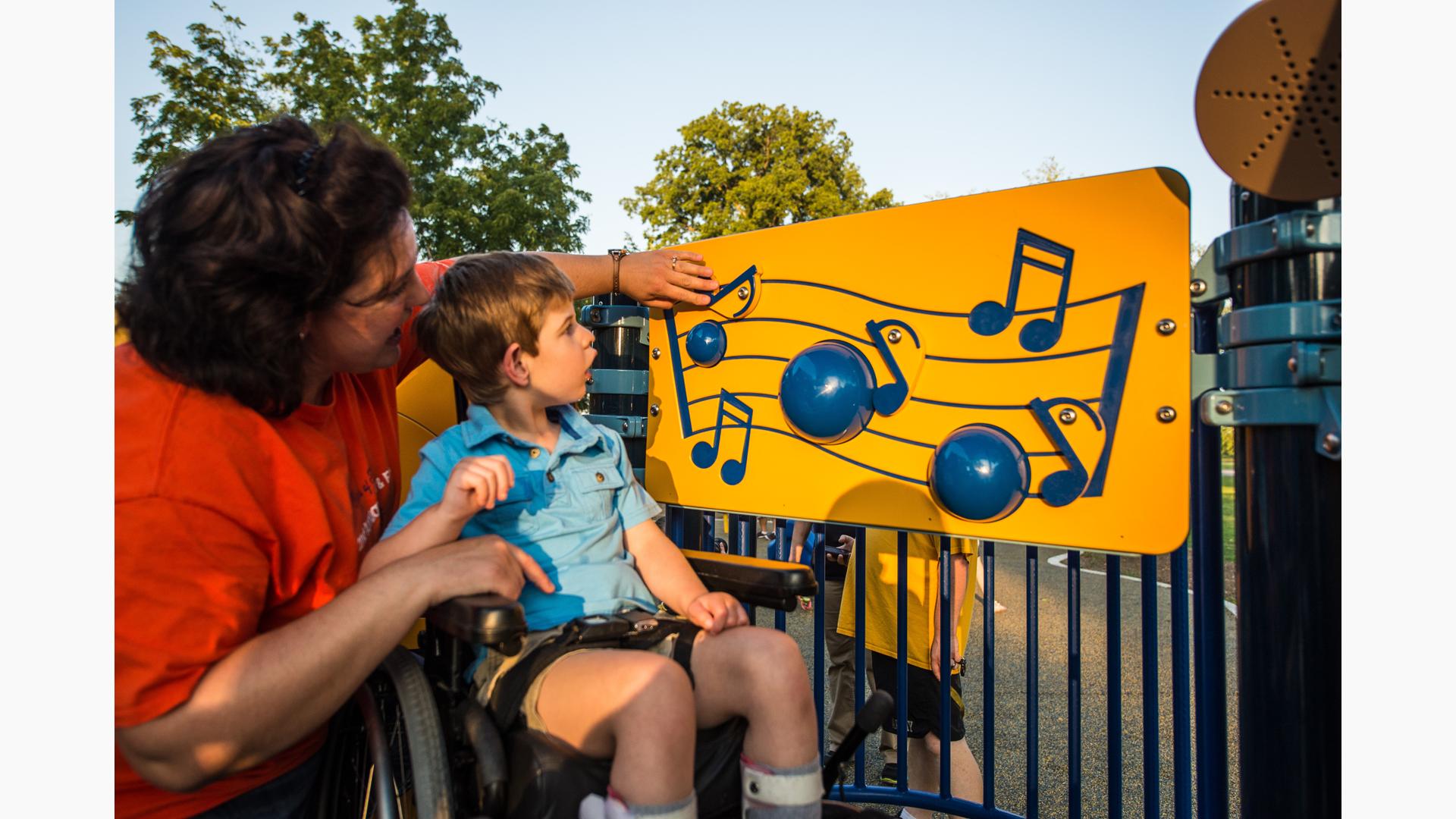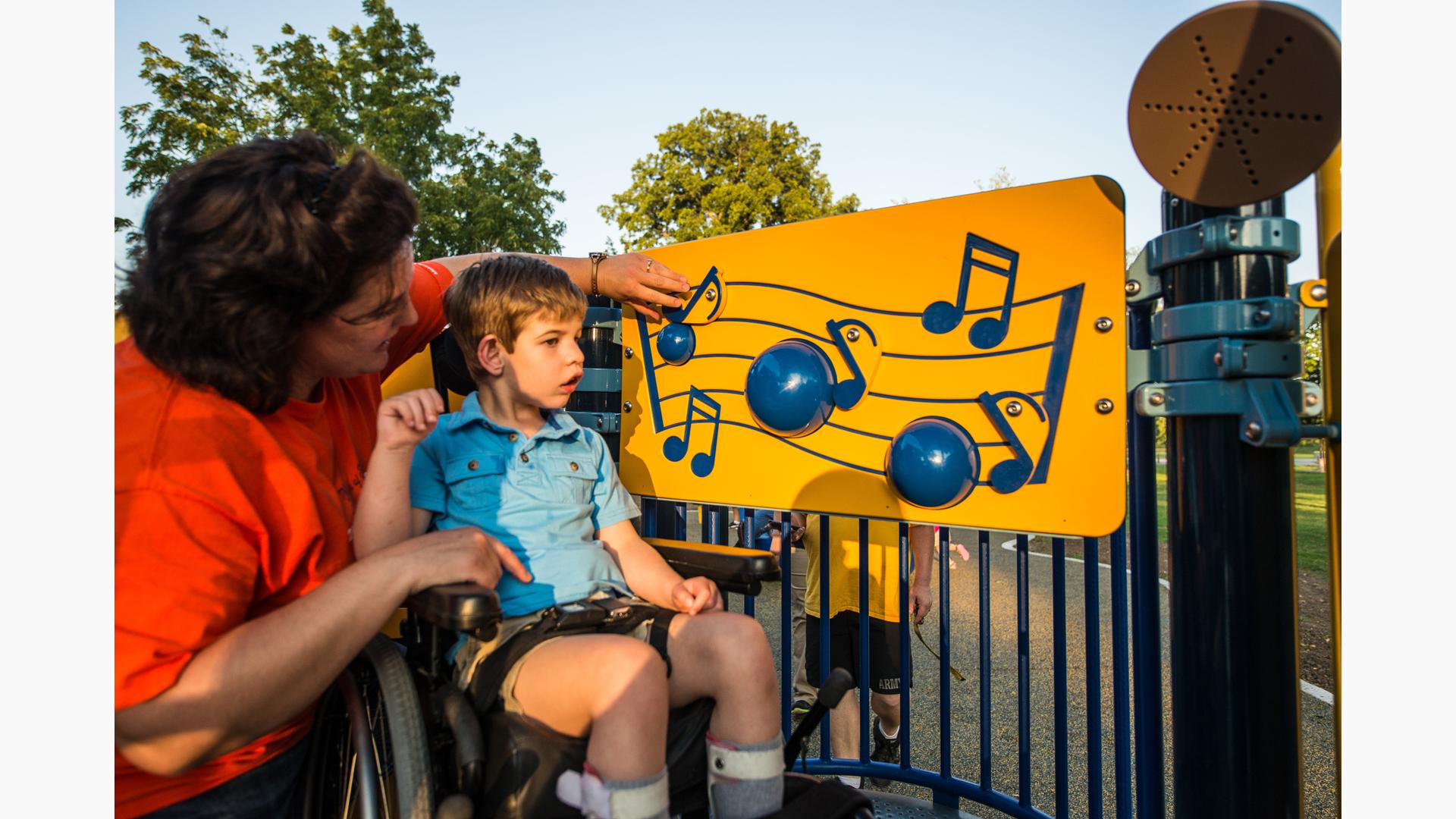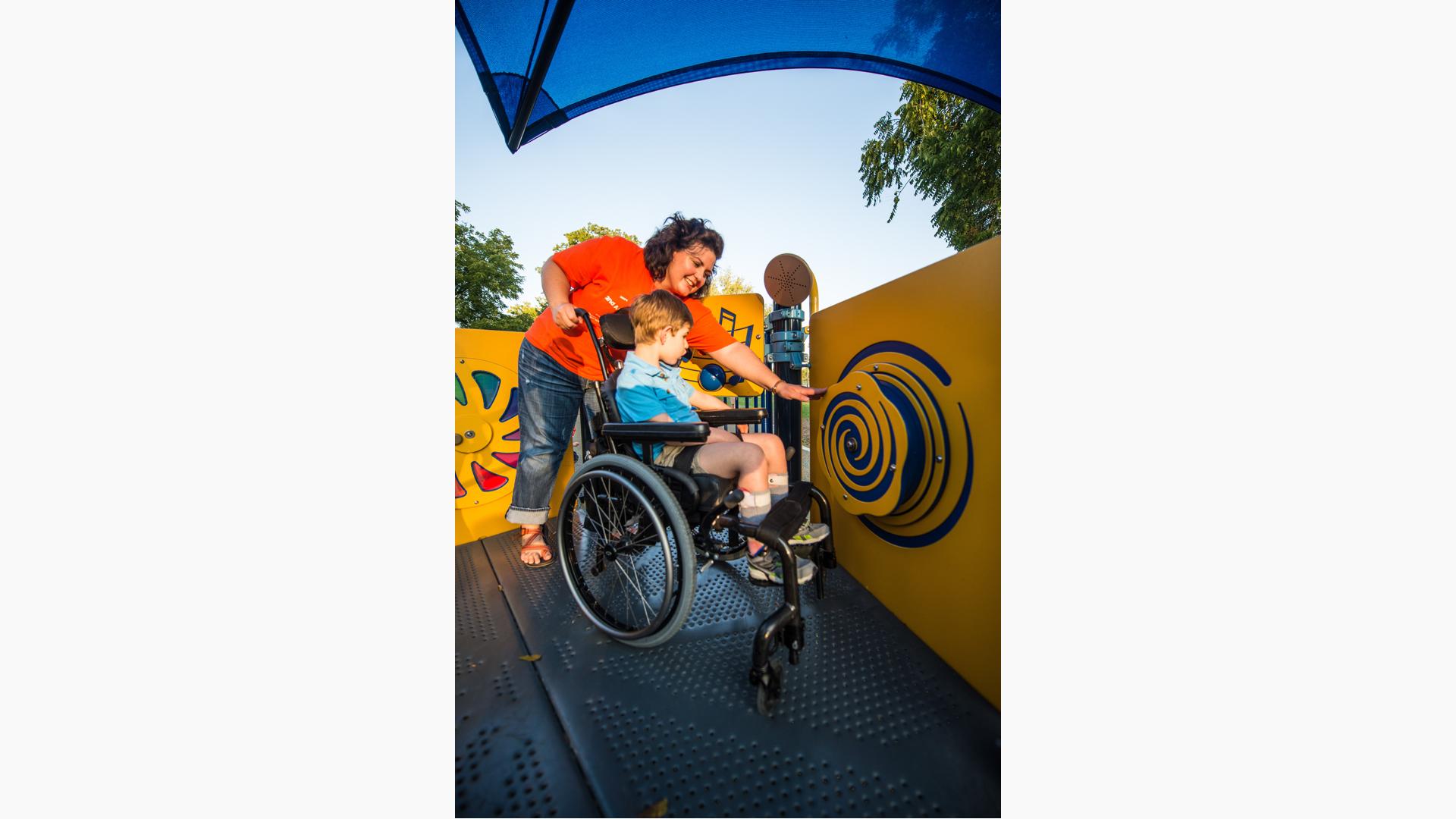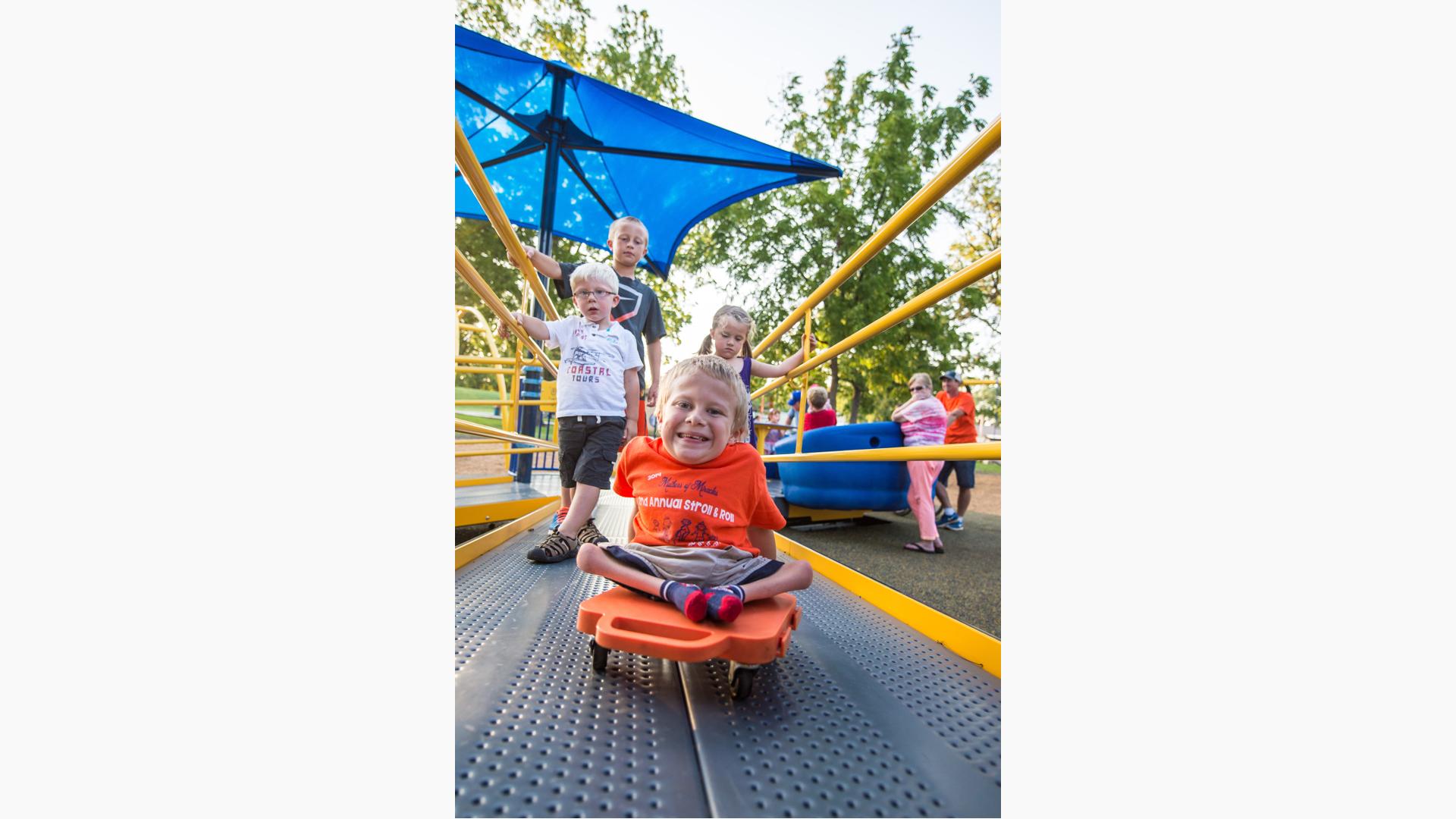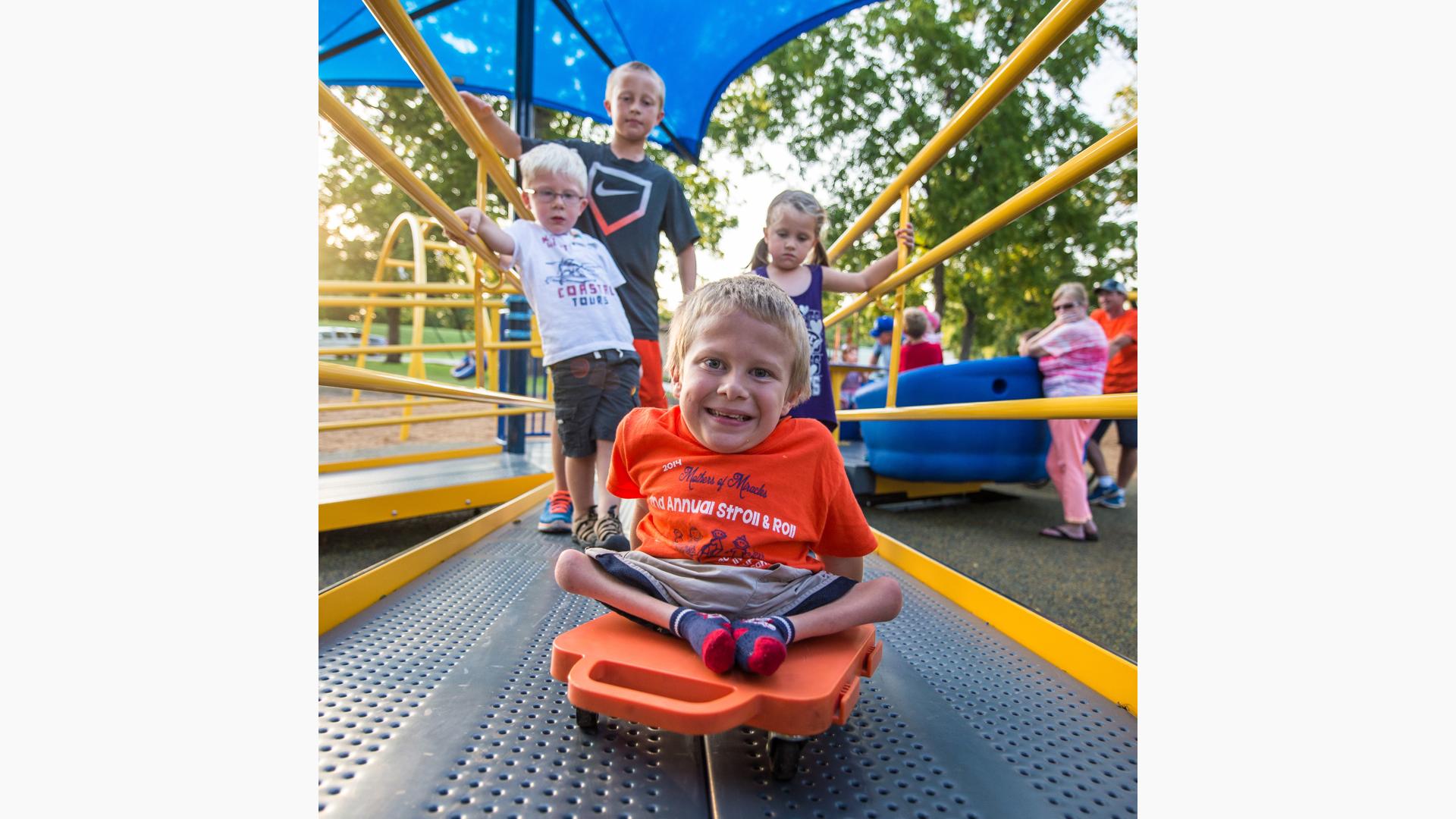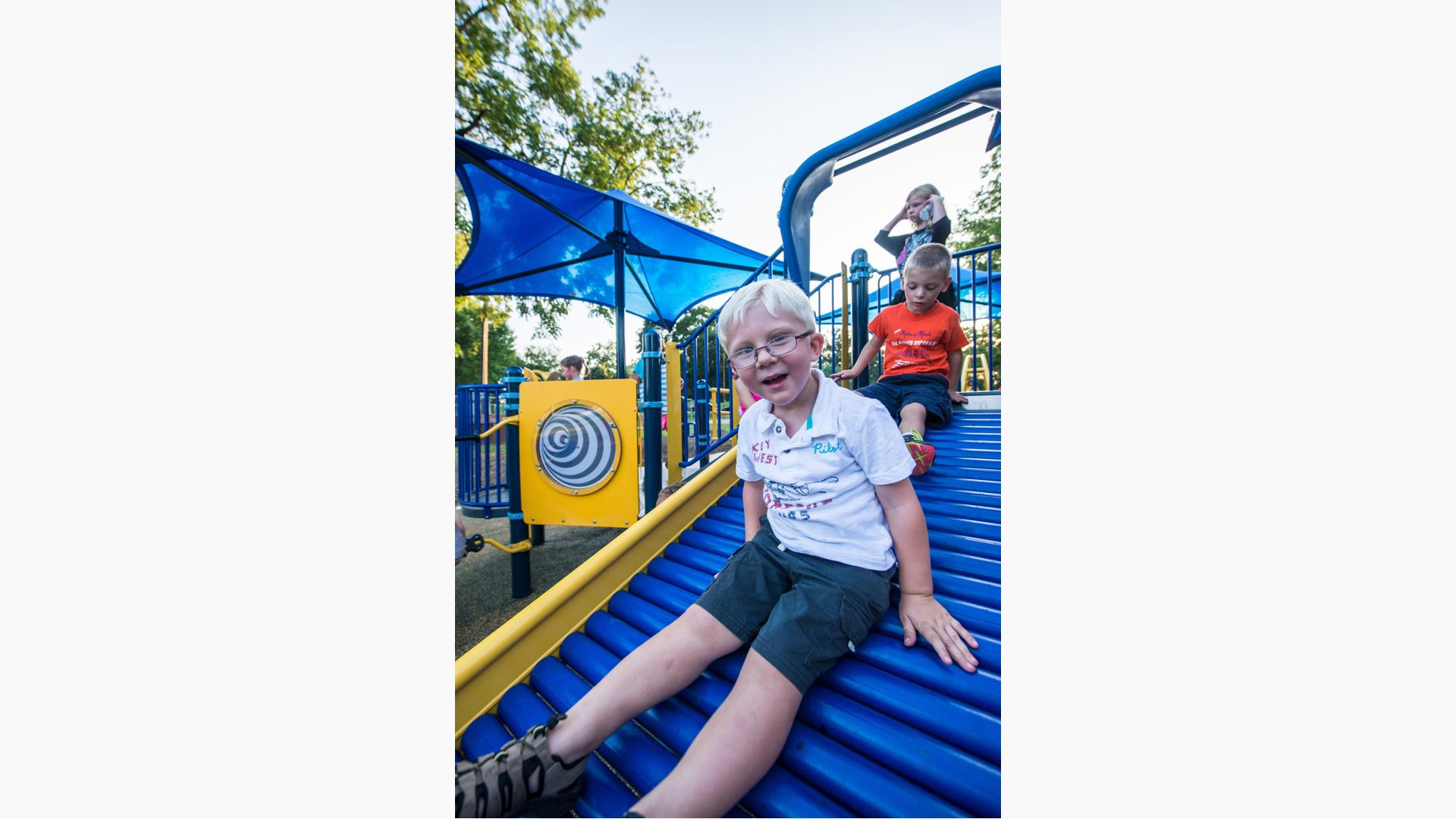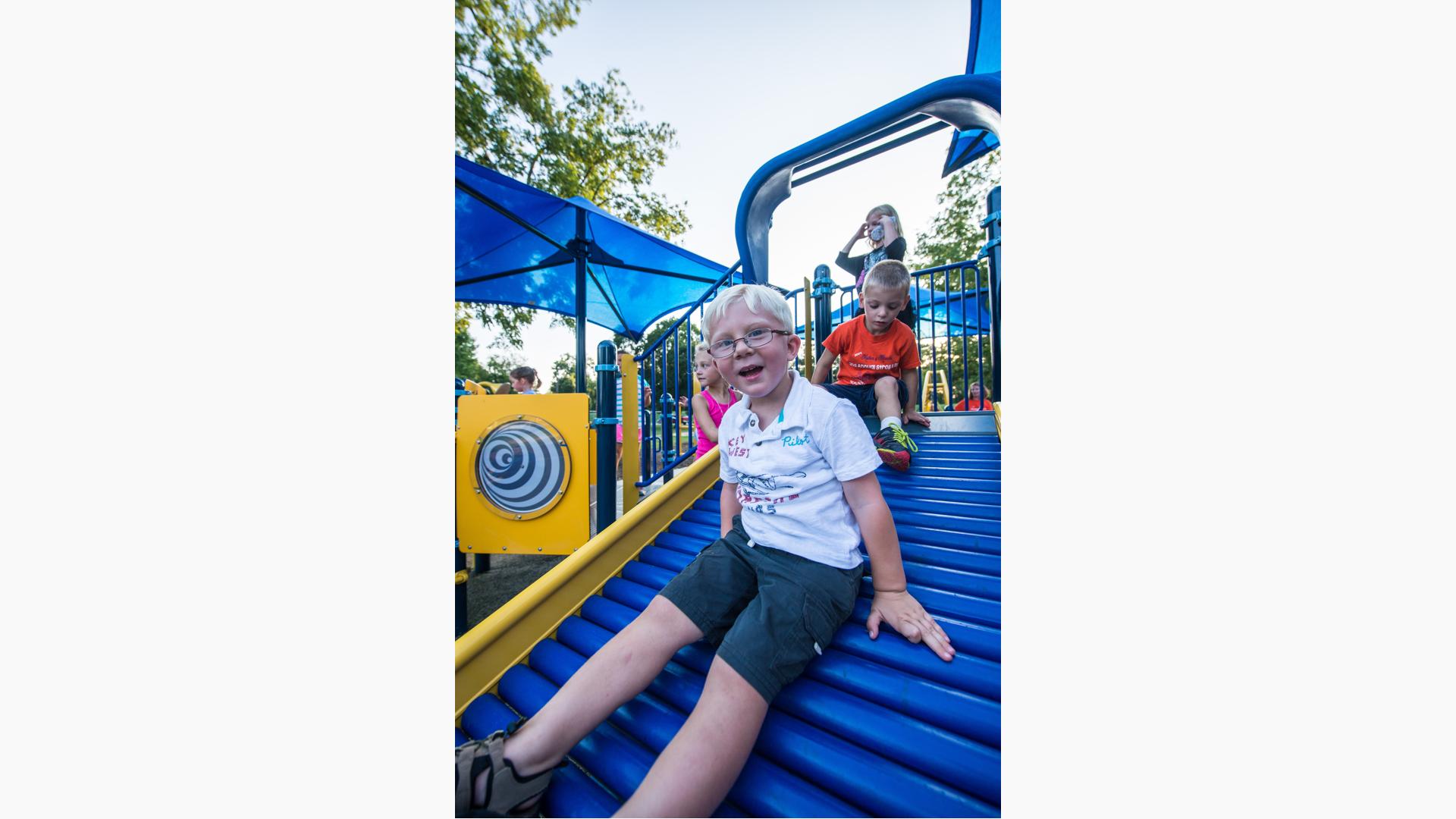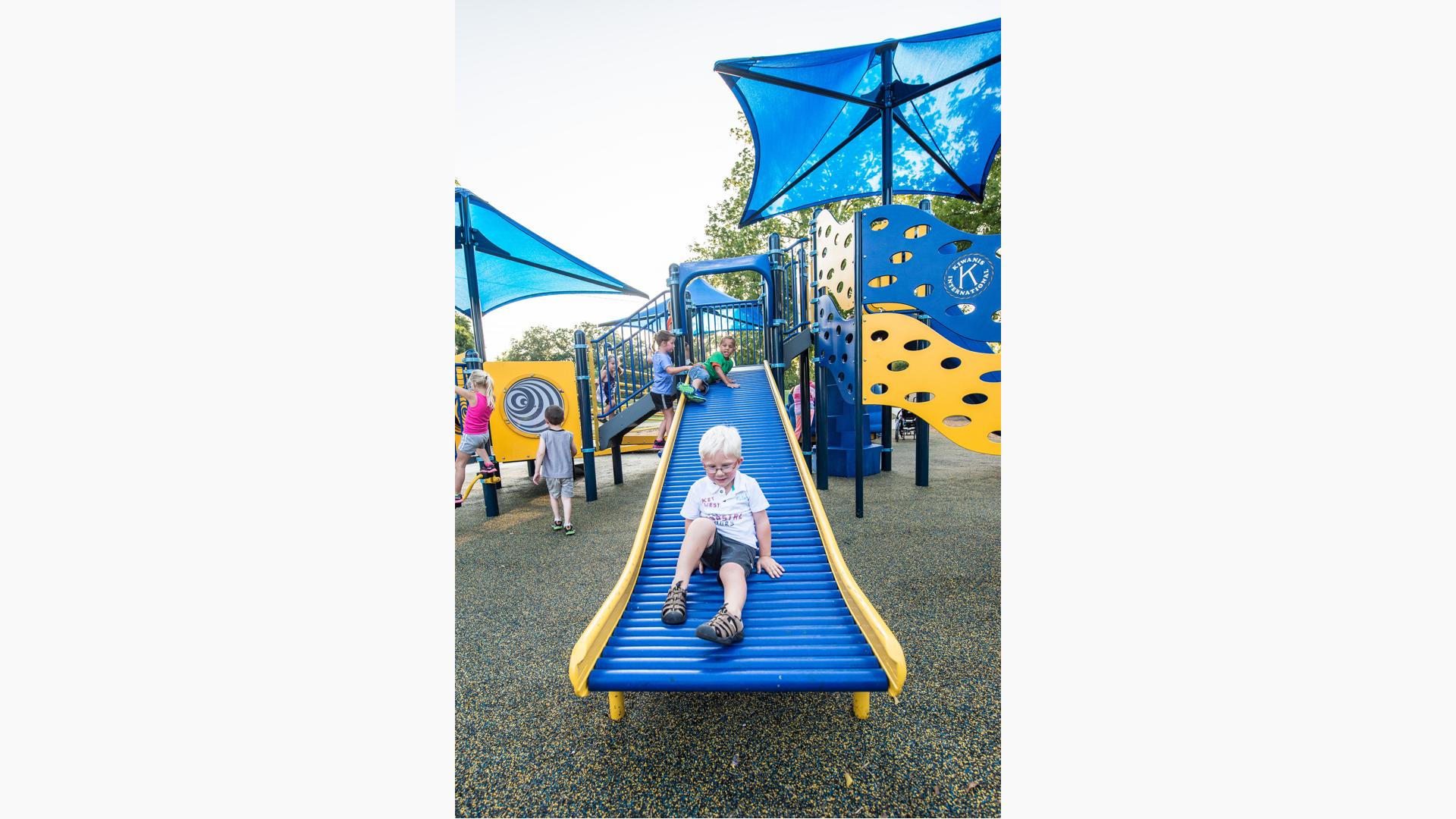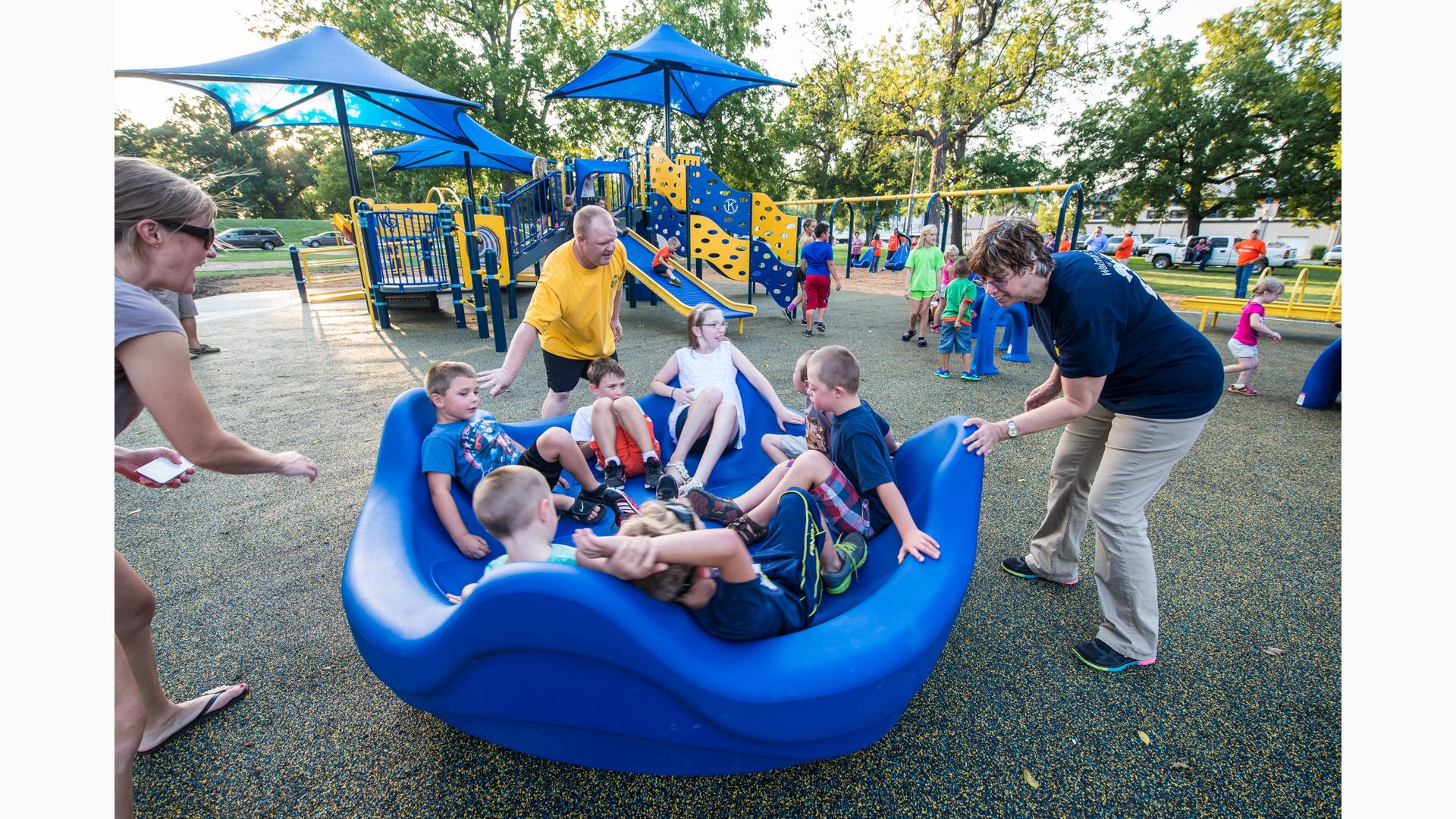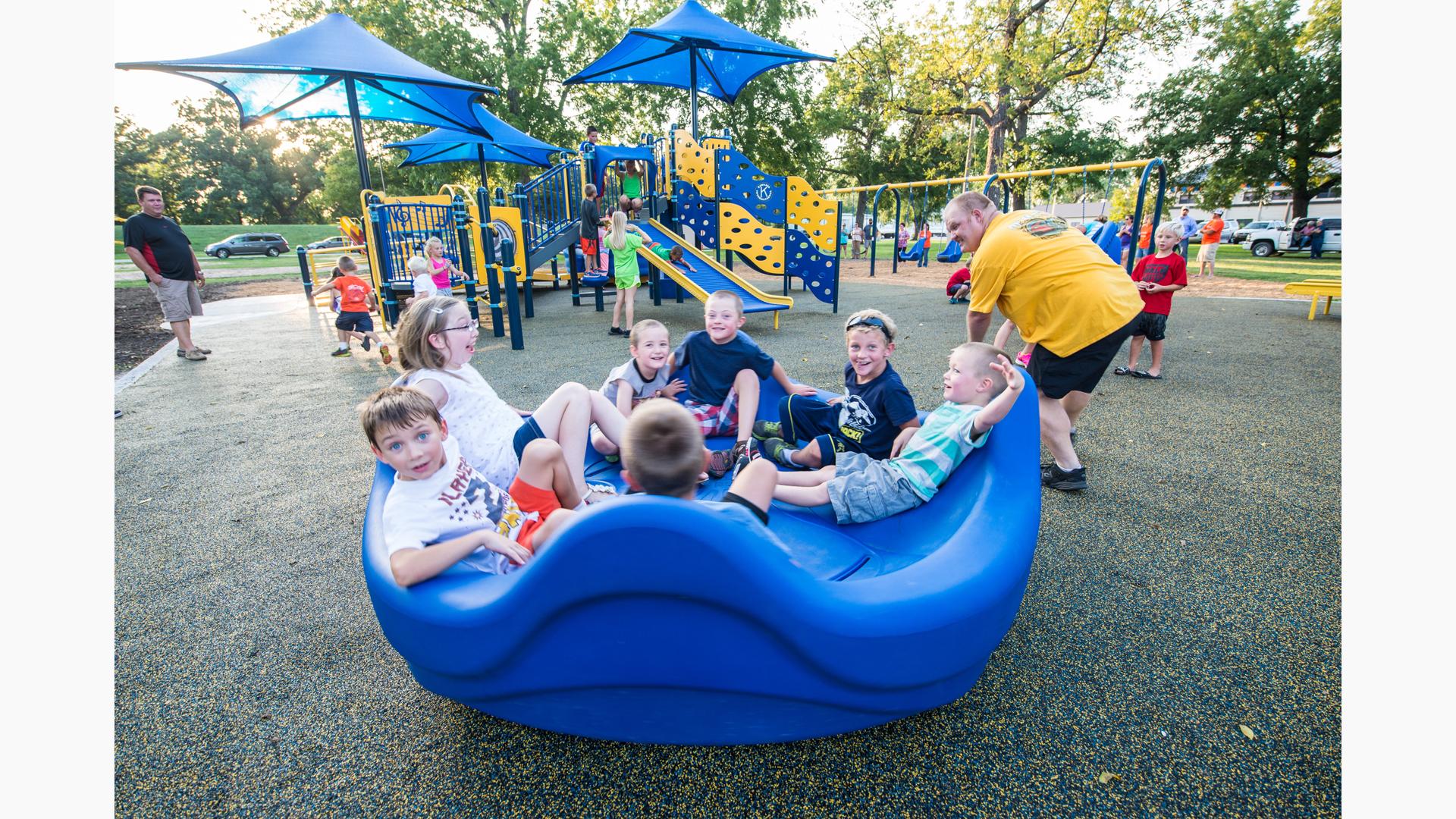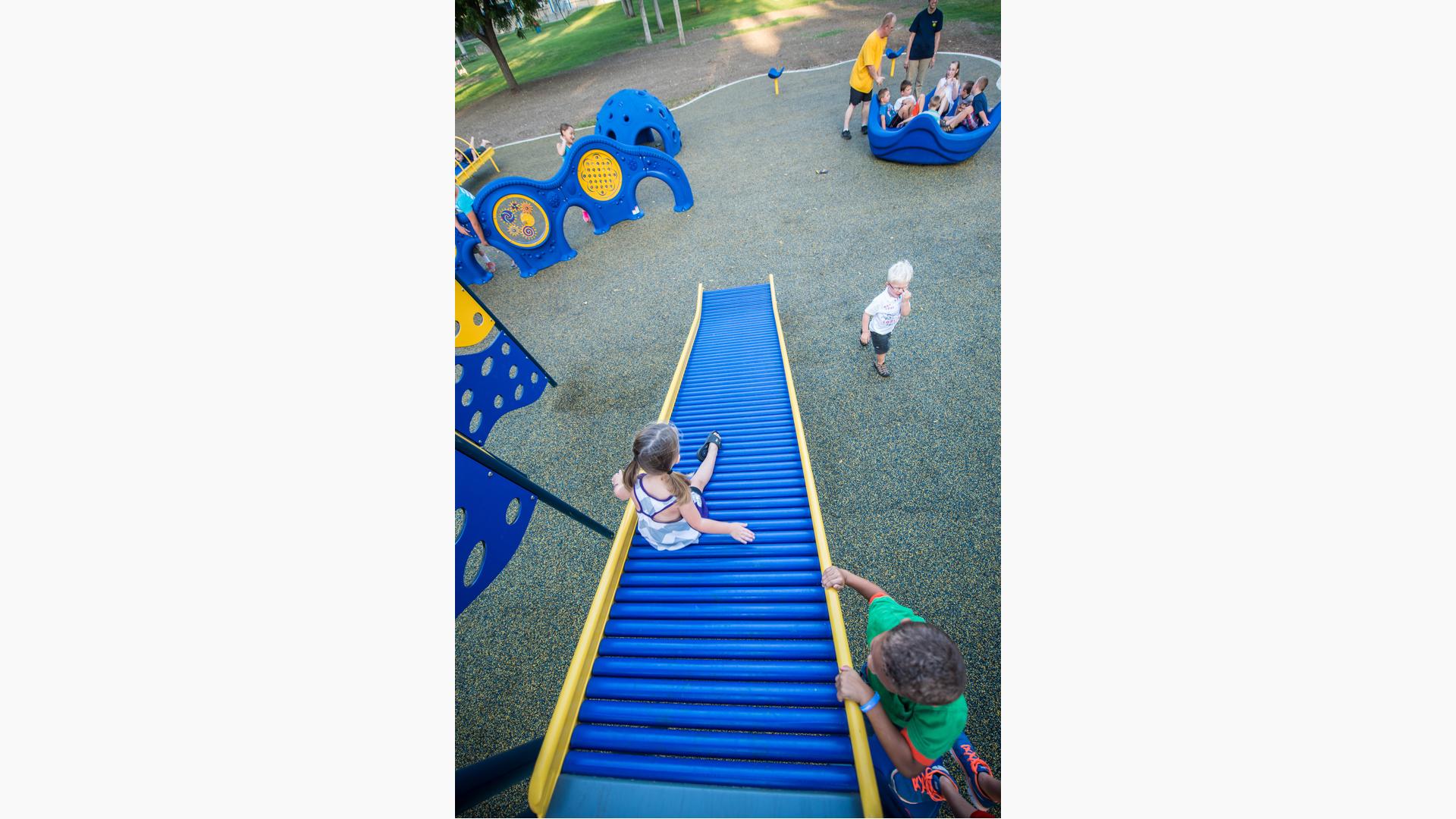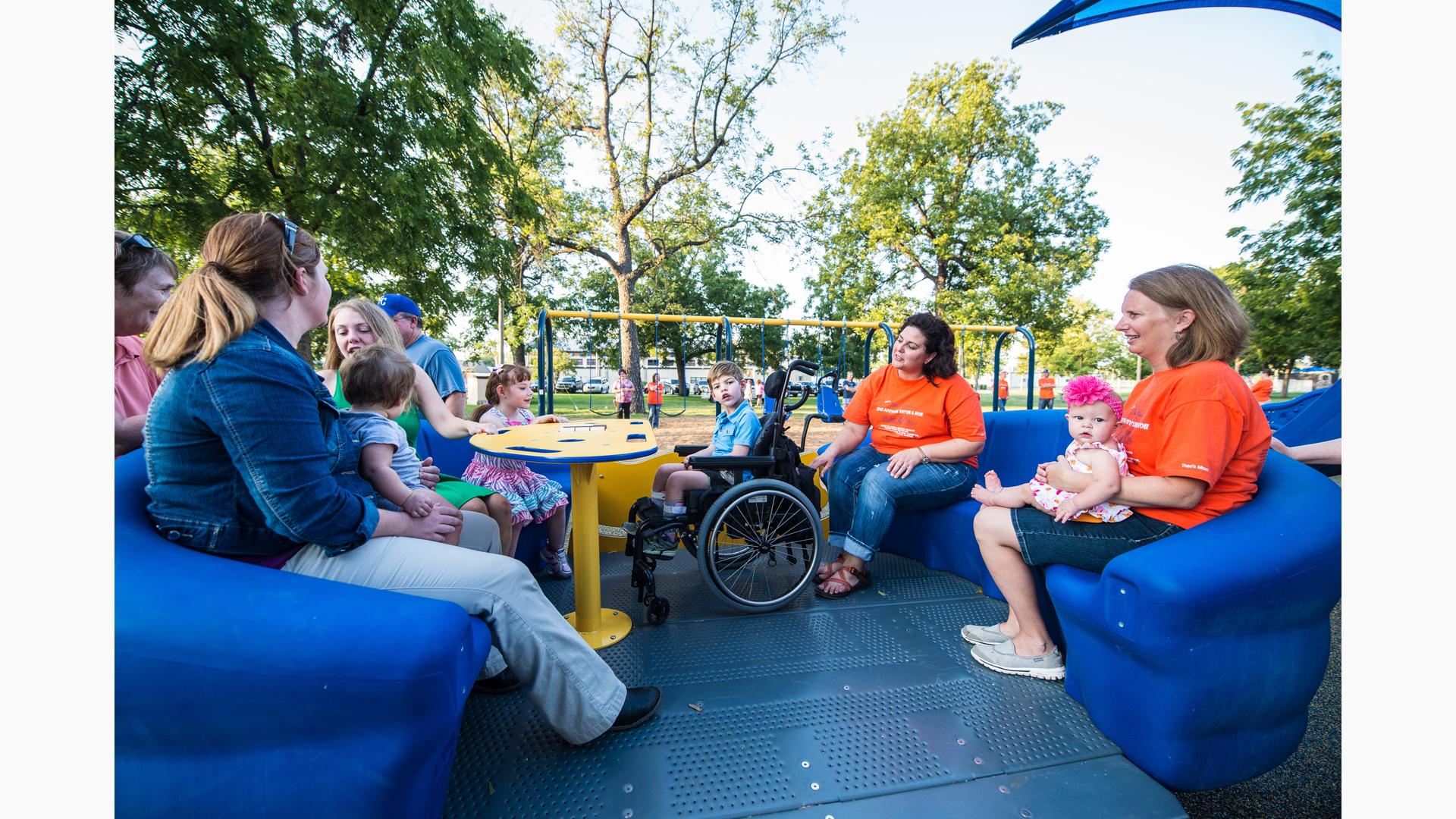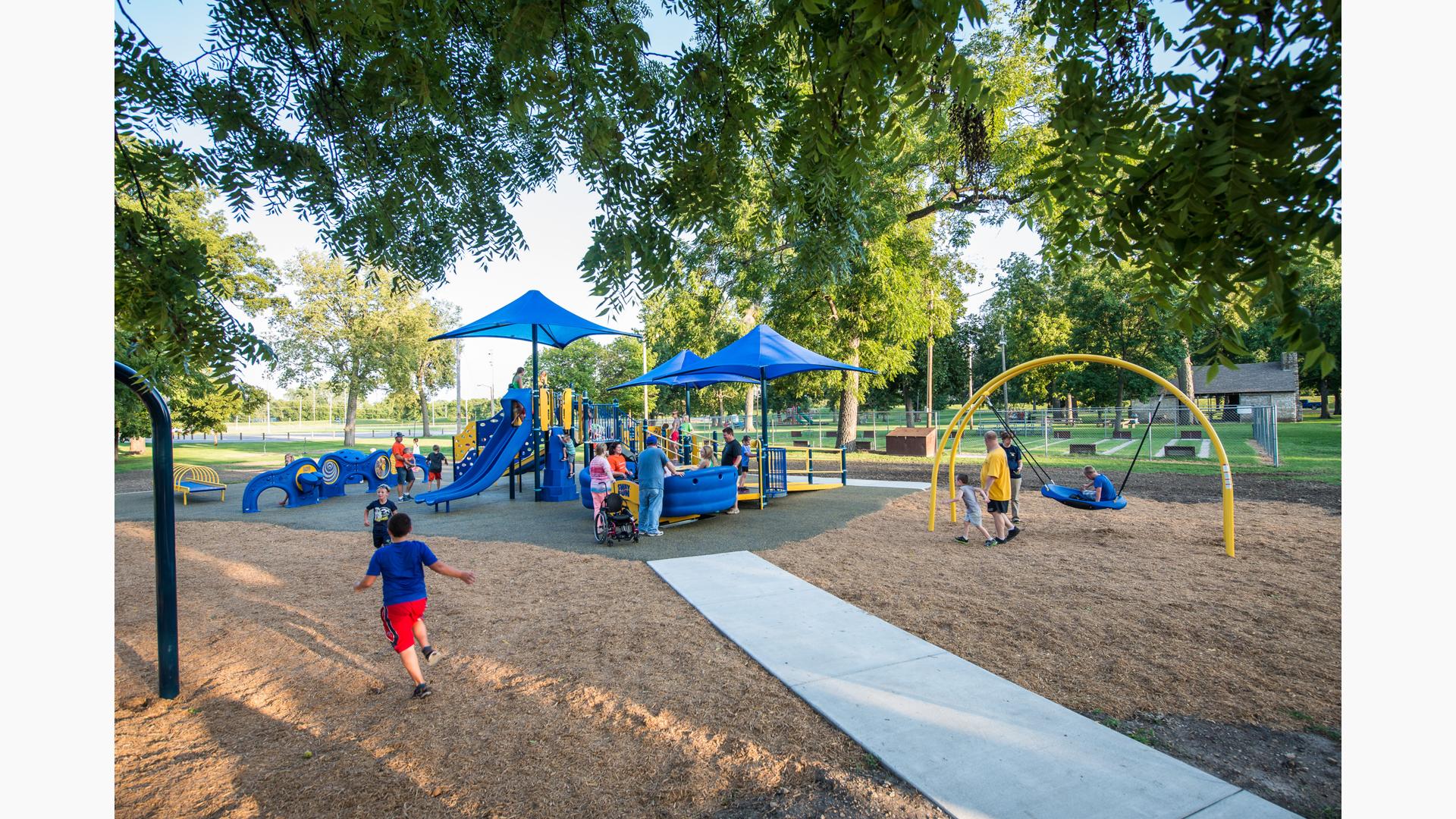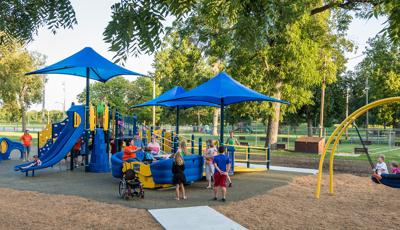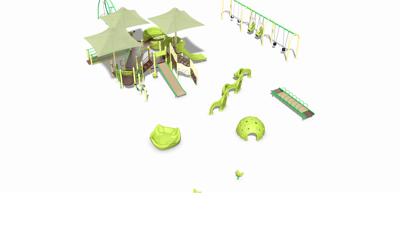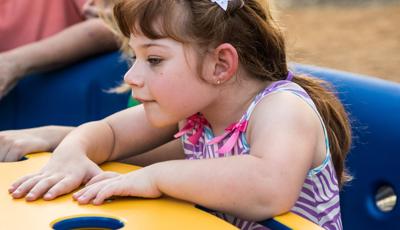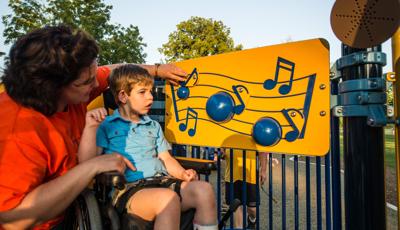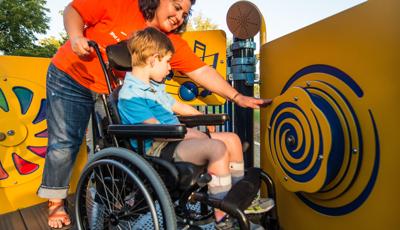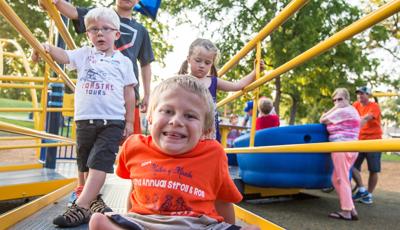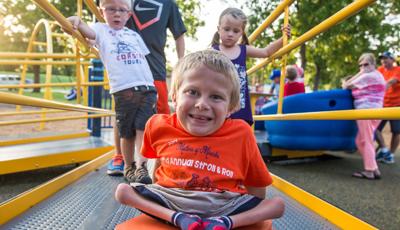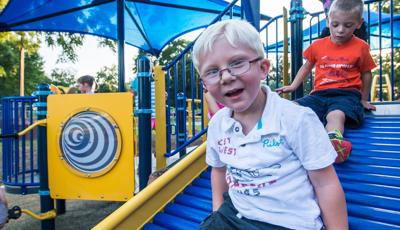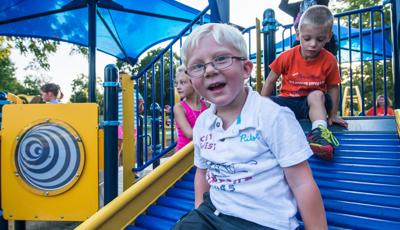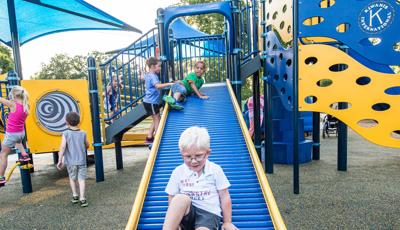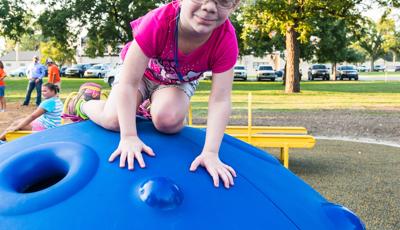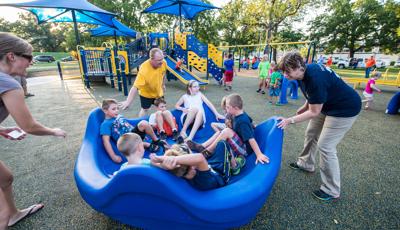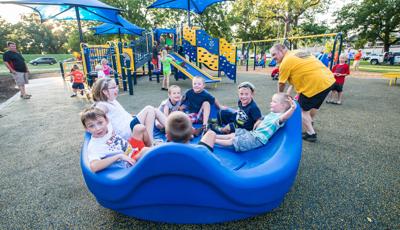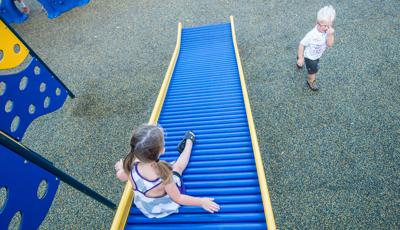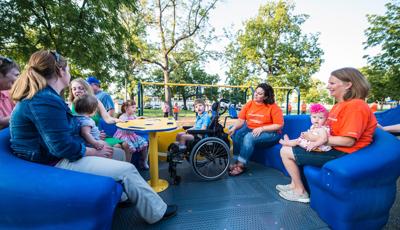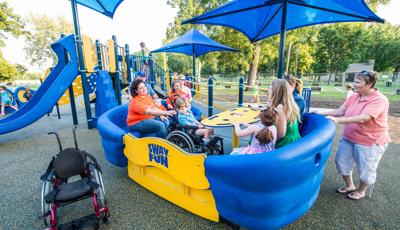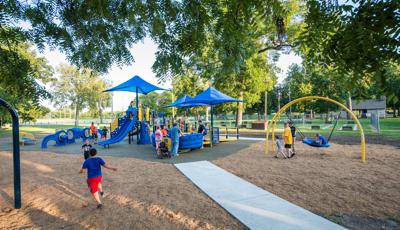 Product Lines/ Categories
Min Area Required
39' x 49' (11,89 m x 14,94 m)
Design/CAD Files for this Playground
Design Standards
Price Range (USD)
$180K-$200K
Pricing reflects only the equipment shown in the 3D render above in USD. Freight, brokerage, exchange rates, etc. not included. For international and exact pricing, please contact your local playground consultant.
Contact Your Consultant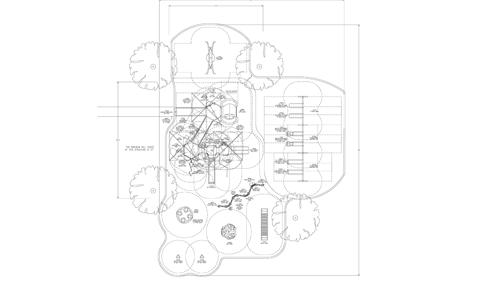 Bridges & Ramps
Motion & More Fun
+ view more
Slides & Gliders
Five MOMs (Mothers of Miracles), one Kiwanis Club, and hundreds of generous local citizens helped make this inclusive playground a reality for Iola, Kansas. Kids ages 5 to 12 celebrate fun and new friendships on this PlayBooster® playstructure with events that engage children of all abilities, like the tactile Rollerslide, hypnotic Optigear Panel® and the communal Sway Fun® Glider. The many curves of the Sensory Play Center® offer sights, sounds and touch that widen eyes and bring smiles to so many. Side-by-side Stationary Cyclers, one accessible and one standard, further encourage new insights and new friends at this unique park.
Good People Make Dreams Come True
Five MOMs (Mothers of Miracles), one Kiwanis Club, and hundreds of generous local citizens pulled together to make this inclusive playground happen for the community of Iola and its surrounding counties.
Chance Meeting
"Our kids want to laugh and play just like every child," says Lesley Skahan of MOMs, a local support group for parents of children with special needs. "And we need to help other people become comfortable with our children."
A chance meeting with Mike Ford, local police officer and Kiwanis Club member, got this miracle rolling. He encouraged Lesley and the other MOMs to enter the international Make a Difference Through Play contest sponsored by Landscape Structures and Kiwanis International. Miracle of miracles, they won and were awarded $25,000 in playground equipment.
Super Sensory
Matt Cline of ATHCO LLC, Landscape Structures' local playground consultant, was brought on board to help the MOMs develop their wish lists and coordinate the project. "The MOMs were fantastic—I wish I could plop them into every project," says Matt. "They knew from the outset what they wanted. They had done their homework and were adamant that it become a destination playground for everyone's kids."
"For Mason, I selected the Sensory Play Center®. He loves things that spin and light up." Lesley Skahan, MOMs (Mothers of Miracles)
Each of the MOMs picked out a play component based upon their child's needs, including the Oodle® Swing and the Roller Table™. Physical therapists were consulted to help select other inclusive elements, like the Cozy Dome® and various sensory panels.
"I think we incorporated every sensory play event that Landscape Structures offers,"says Mike Ford.
Rounding Out Inclusivity
It was equally important to Lesley and the MOMs that enough exciting components were included for kids who are typically developing, too. "We wanted them to all be able to play together," explains Lesley.
So the Riverside Park play area features a Summit Climber and a Cascade Climber, plus side-by-side Stationary Cyclers, one accessible and one standard. And since Kansas sun can be brutal, CoolToppers® shade systems were added to provide plenty of shade.
Working Miracles
While they initially doubted they could meet their goal of $150,000, they ultimately surpassed it—and in just seven months.
"Kiwanis bulldozed the fundraising process and got the community behind it." Matt Cline, ATHCO LLC
"We're in a town of 5,600 people in a part of Kansas that is fairly low income," according to Mike Ford. "But the people who can give are VERY giving people."
Finally, hundreds of volunteers turned out over two days for the community build. "It was a true community effort," says Matt Cline. A true community of miracles.
Installed: June 2014
Our color palettes offer a range of options to customize your projects
Our state of the art materials make our playgrounds stand out.
We've created a global network of local playground experts to be at your side, every step of the way. With an average of 20 years of experience, our playground consultants are knowledgeable and personable. They will guide you through product pricing and specifications, customization, financing options, community builds, on-time deliveries, maintenance, finding replacement parts, and service questions.
Playground consultant for this project
Find a Playground Consultant Near You
Contact Your Consultant
Related Playgrounds & Designs