TightRope™ Bridge
Model #193173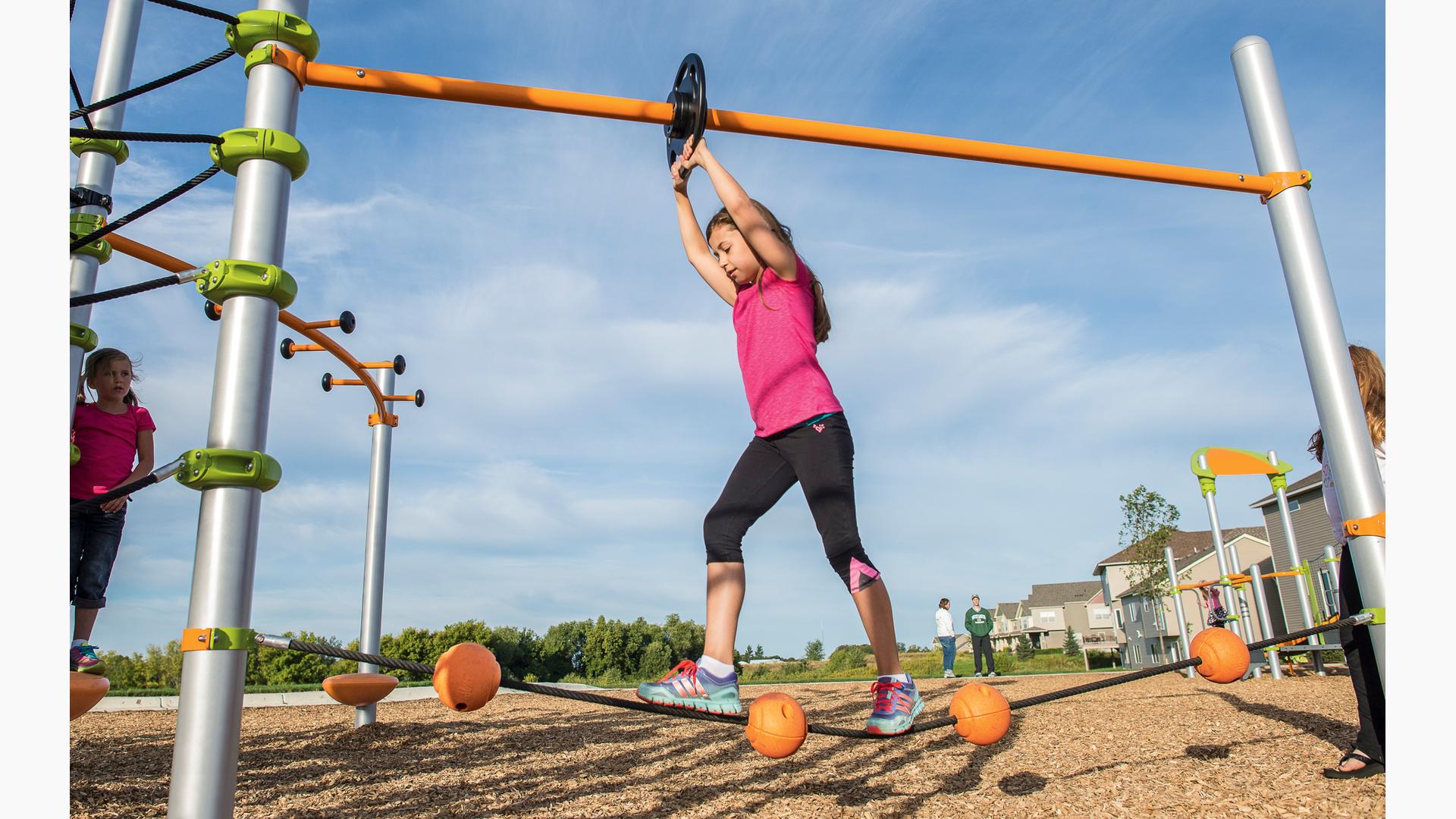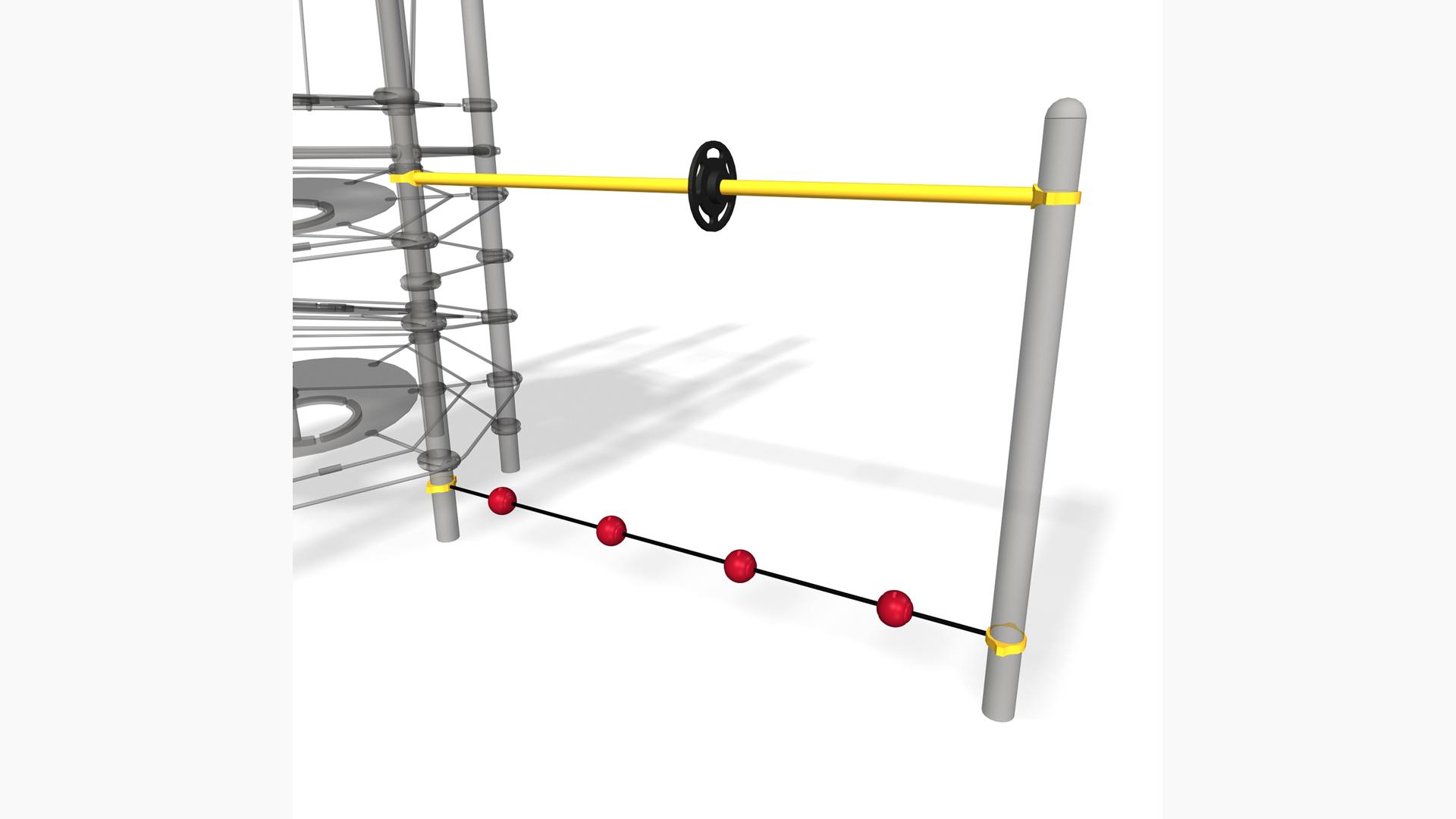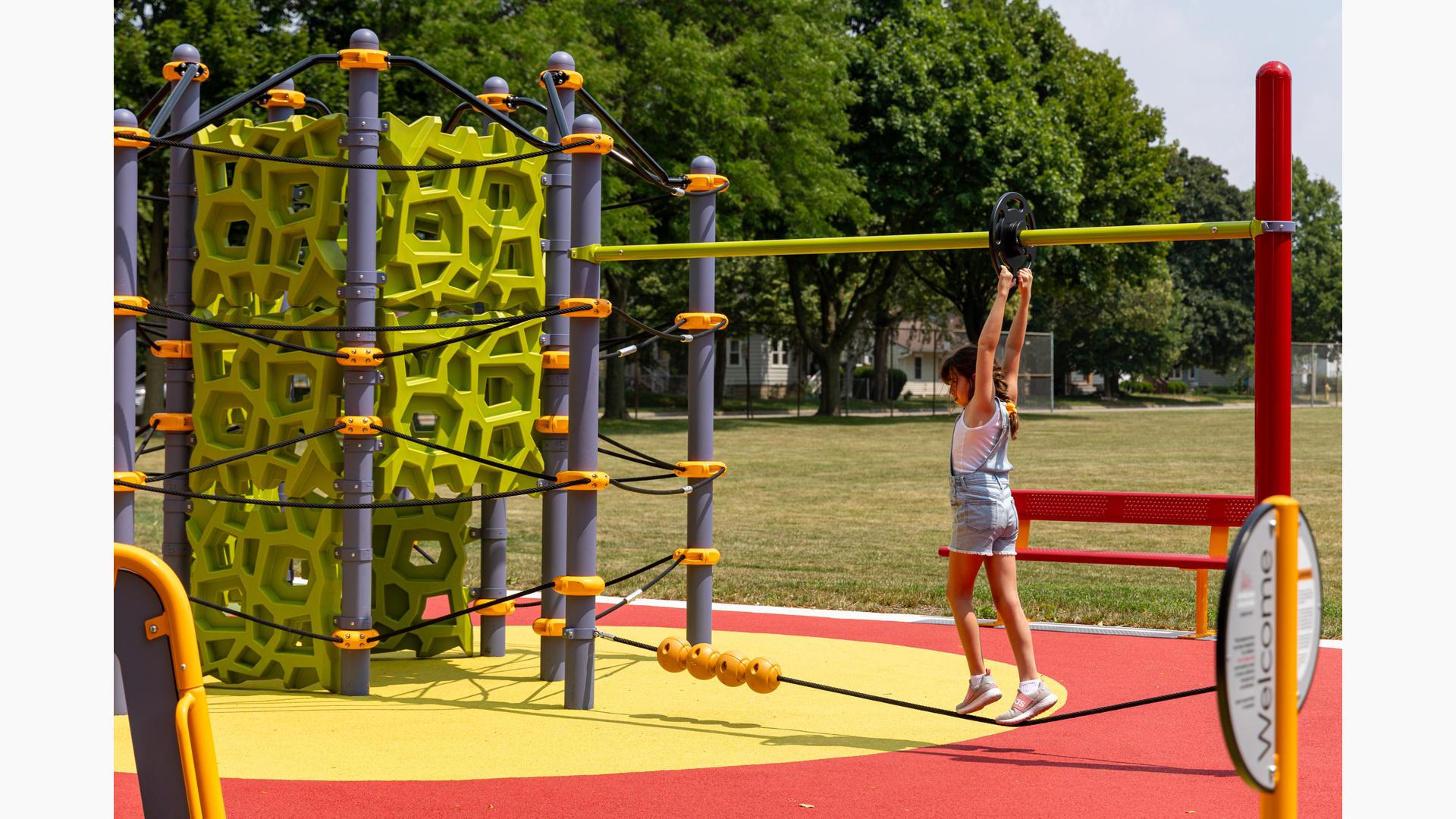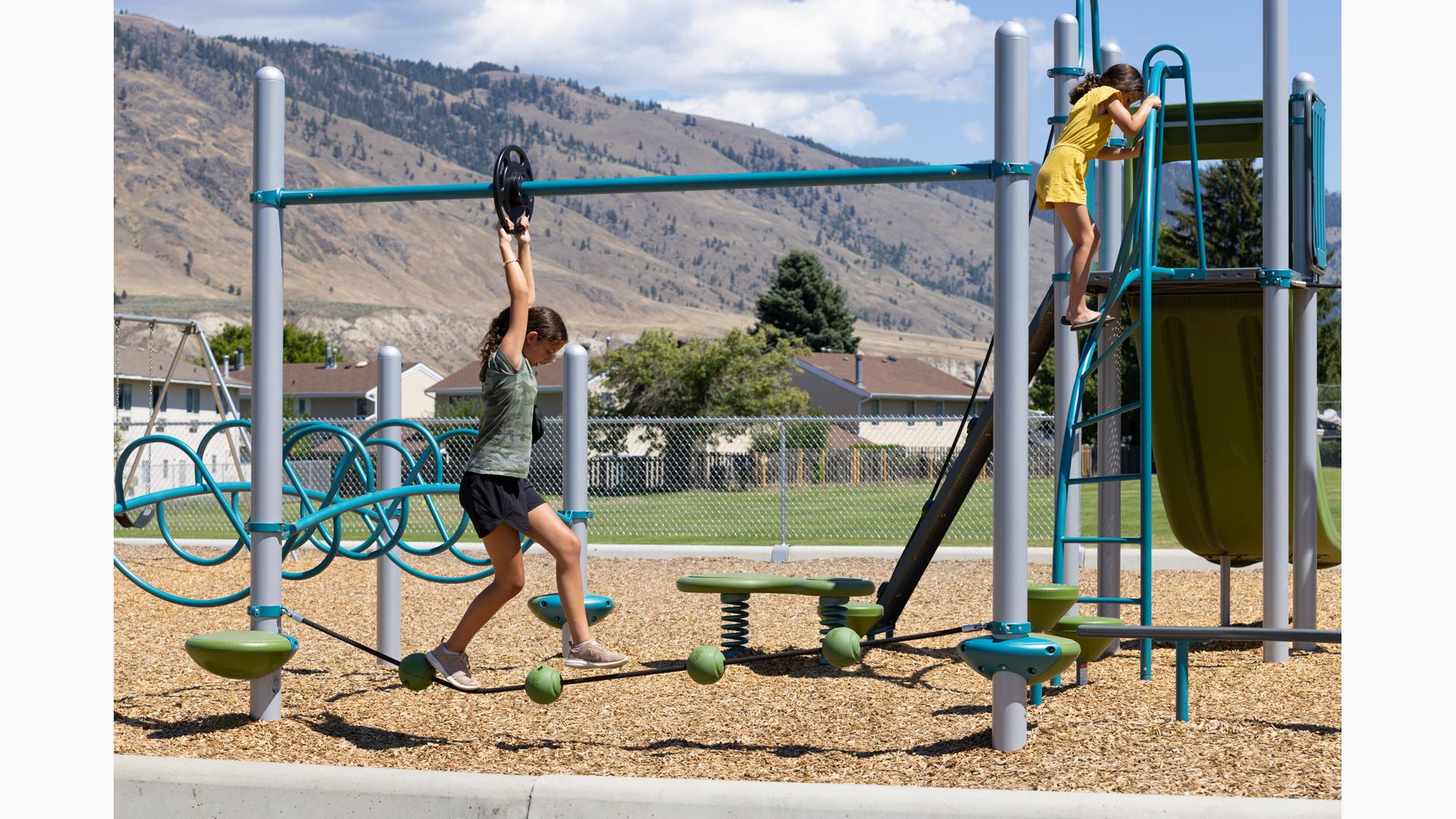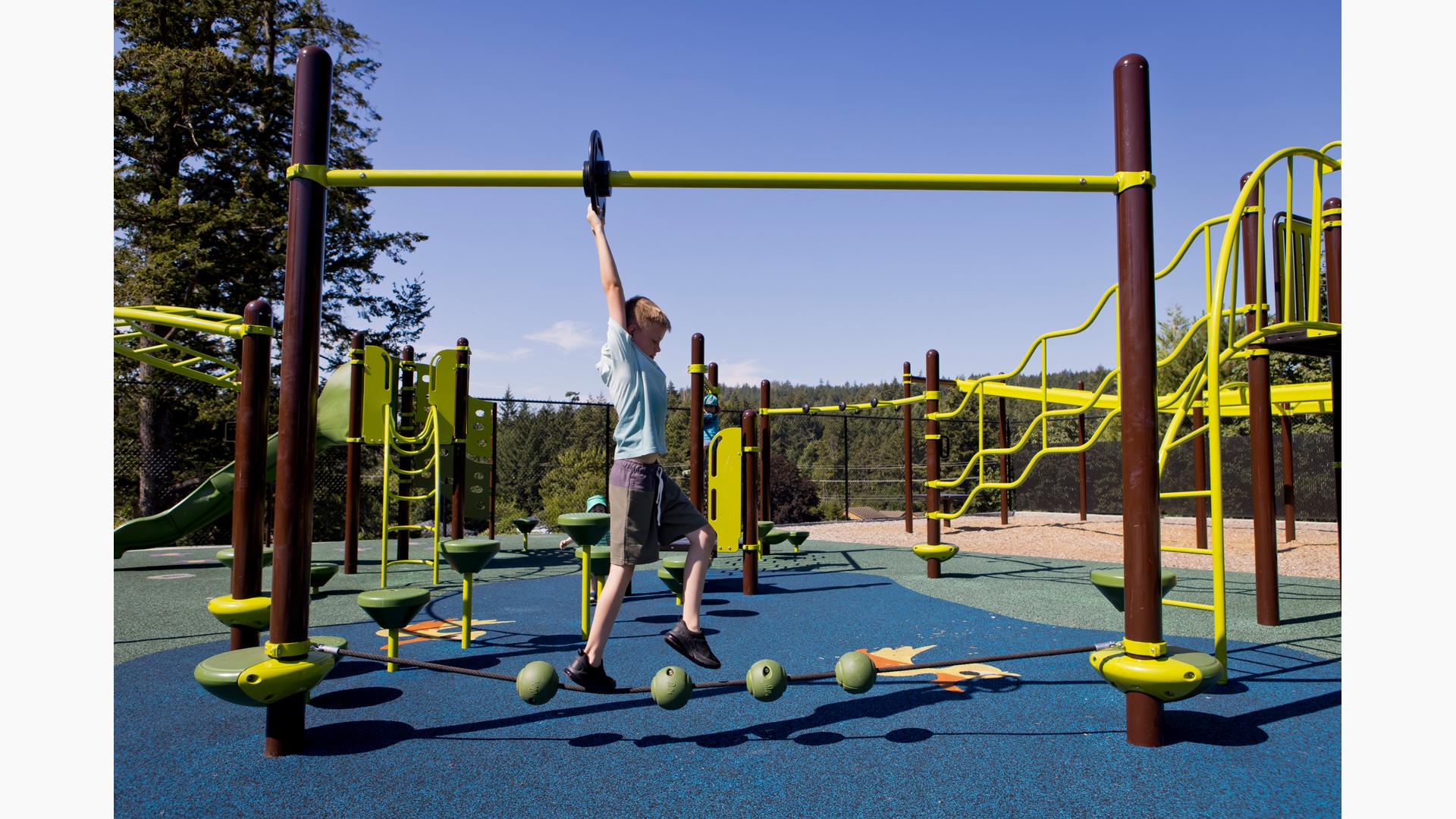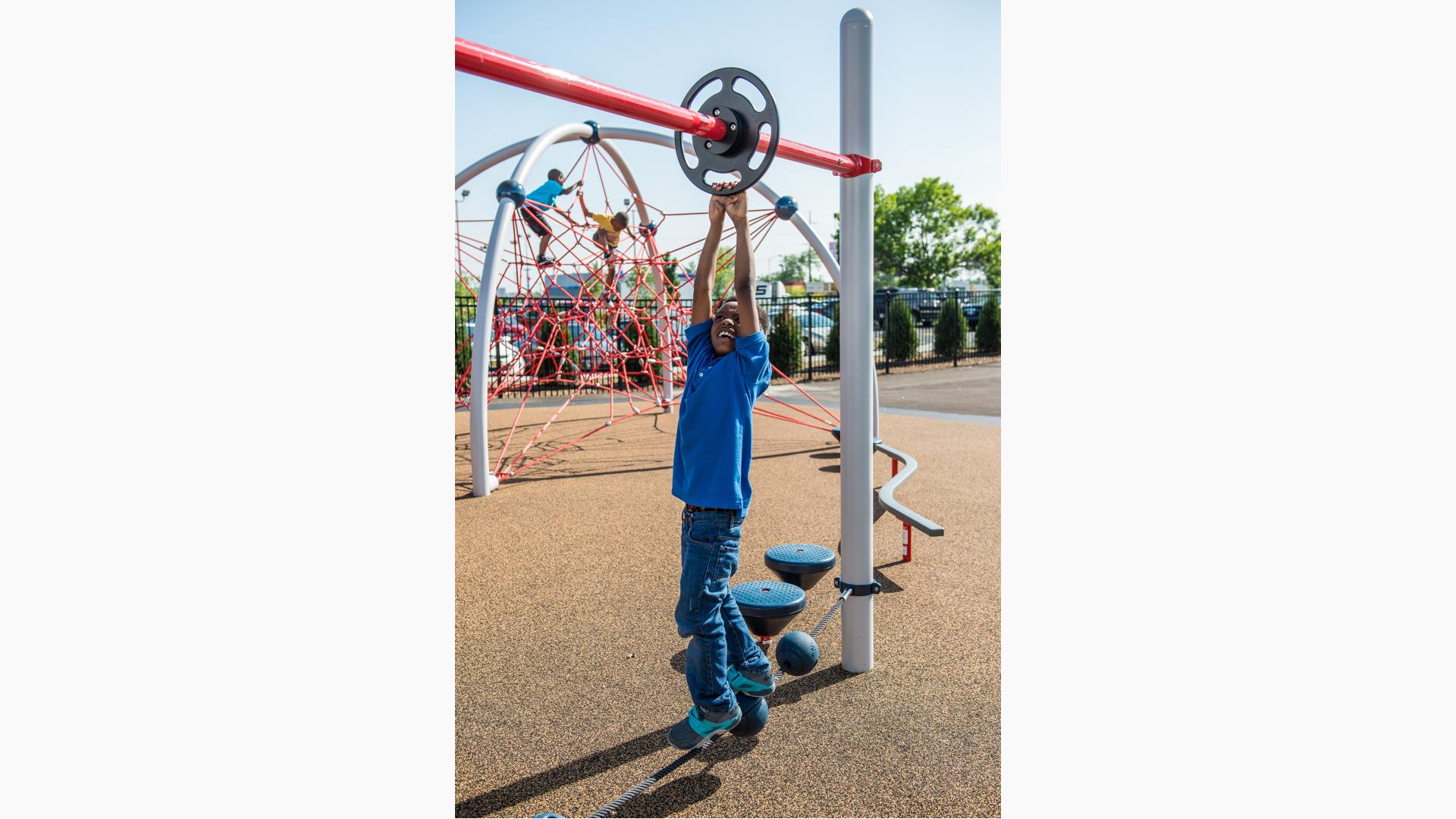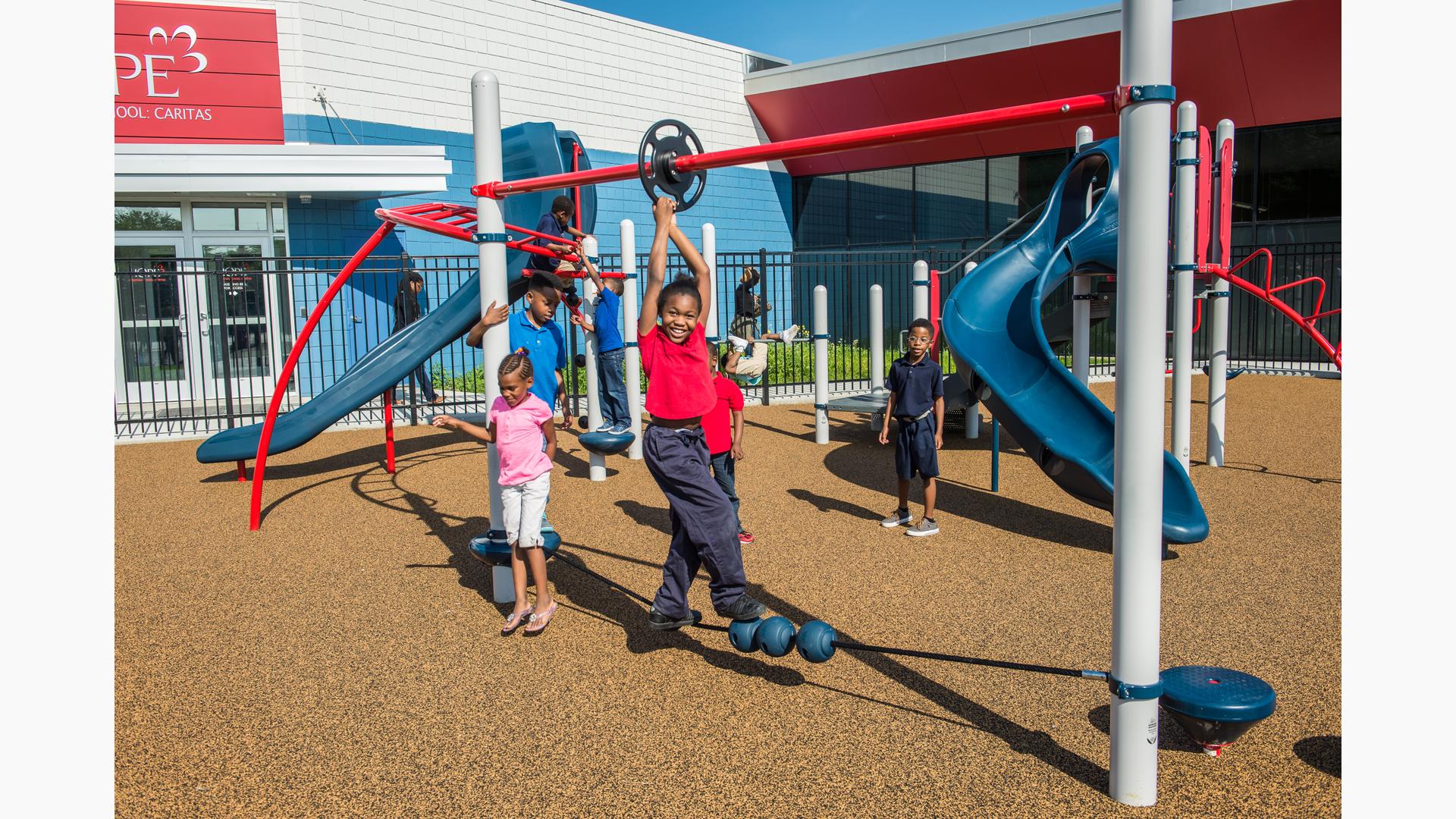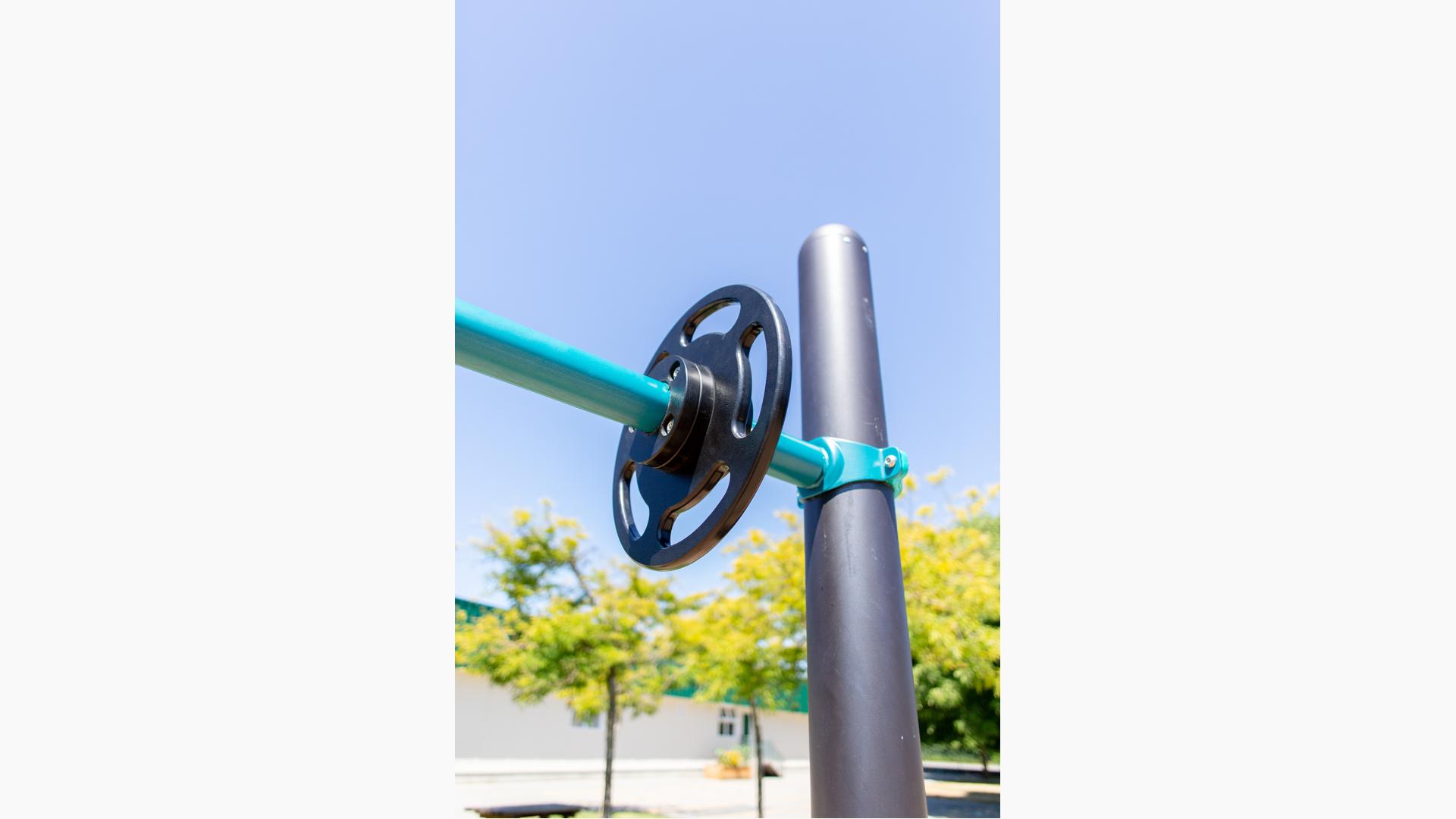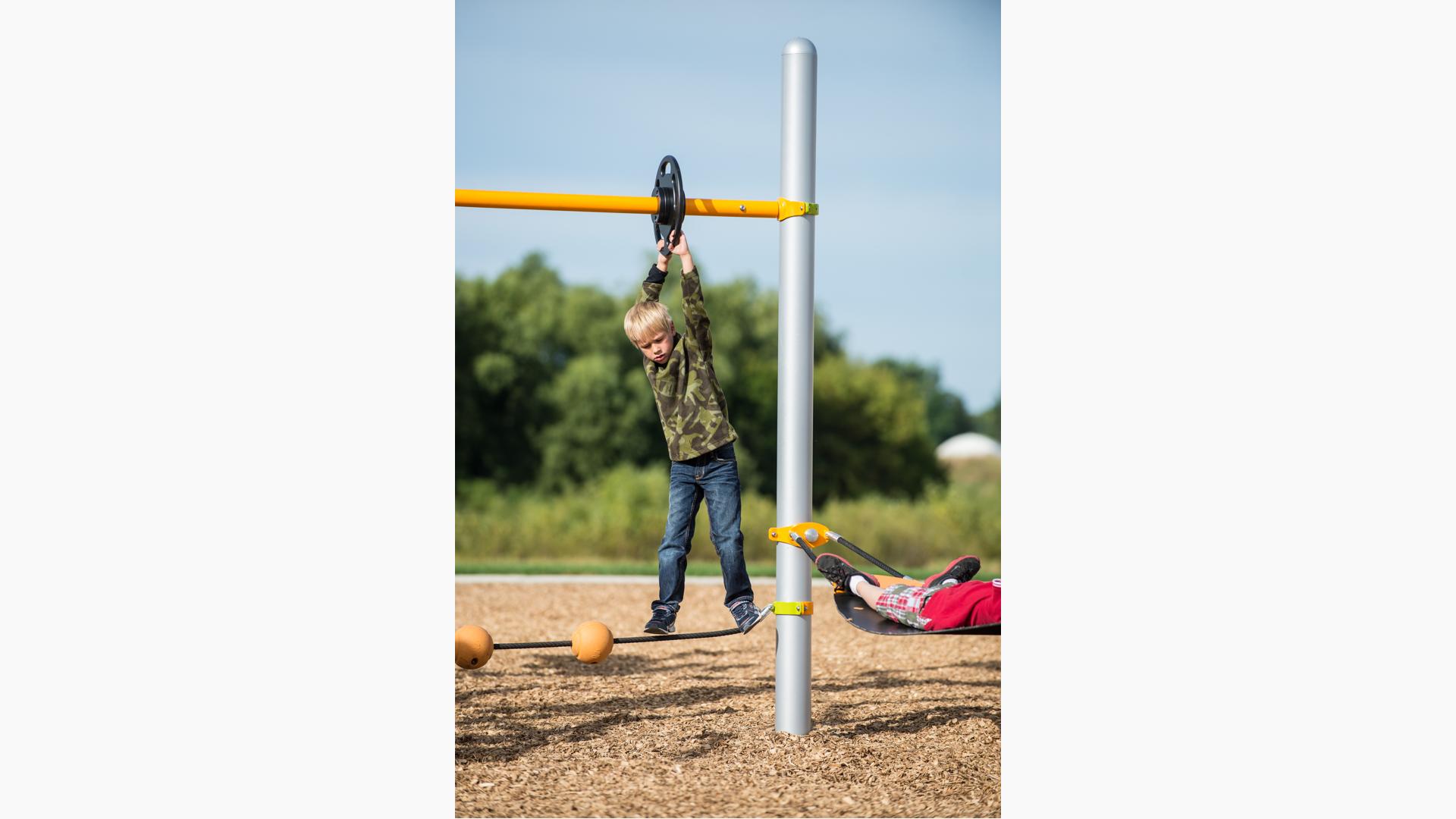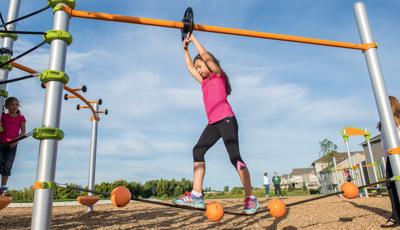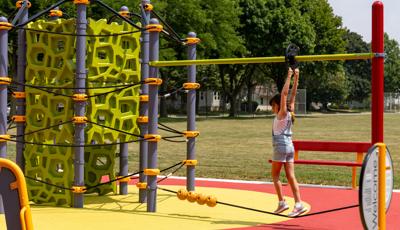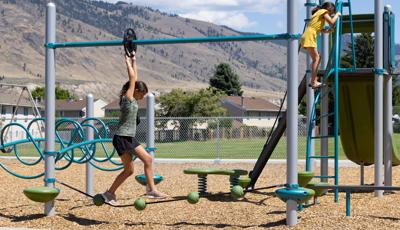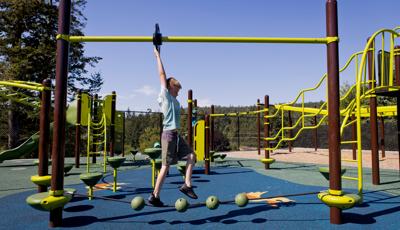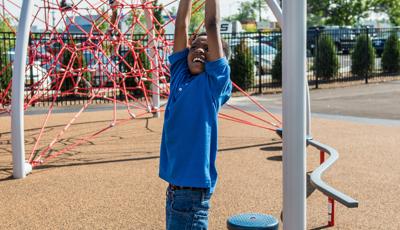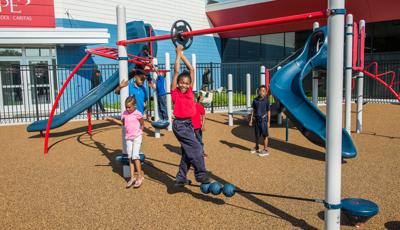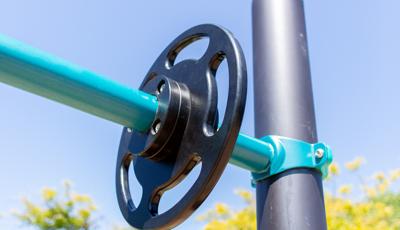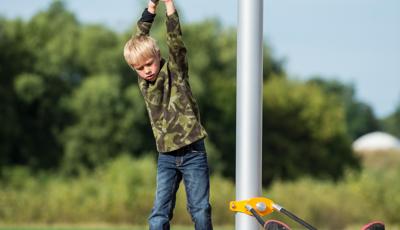 Tightrope™ Bridge
Video features a PlayBooster playground TightRope Bridge.
[video: scene fades into a full side view of a group of children watching a girl as she walks across the TightRope Bridge. The girl holds onto the circular sliding overhead handhold while she walks across the rope of the bridge. The scene switches to a different young girl as she walks across the bridge. The camera switches to a close-up of a girl's feet as she stands sideways on the rope of the bridge. The girl's feet jump of the rope in slow motion. Camera switches to a top down view of a child's shoes as they walk across the TightRope Bridge. Children can be heard laughing and playing in the background. Scene switches to a side view of a girl as she glides over the rope of the bridge by holding onto the overhead circular handle. She reaches the middle of the bridge and reaches her toes down to barley reach the rope. She tip toes across the rope as the scene fades to black.]
Play Systems
Dimensions
Max Fall Height: 79"-83" (2,06 m-2,11 m)
Design/CAD Files Featuring this Component
Price Range (USD)
$0K-$5K
*Prices vary. For international and exact pricing, contact your local playground consultant.
Contact Your Consultant
Overview
Kids' imaginations are hundreds of feet above the ground (but really just inches) as they hold on for balance and traverse the tight rope. Rotating, movable obstacles for extra challenge!
Features
Moveable overhead handhold travels with child for balance assistance

Black steel-reinforced polyester-wrapped cables are extremely durable and vandal resistant

Movable, rotationally molded spheres added for extra challenge
Ground-to-deck and deck-to-deck configurations include one grab bar per deck
ProShield® Finish
Polyethylene
TenderTuff™ Coating
Sensory
Proprioception
Tactile
Vestibular+
Visual
Motor Skills
Agility
Balance
Coordination
Core Body Strength
Flexibility
Lower Body Strength
Motor Planning
Social/Emotional Skills
Cooperation
Imaginative Play
Social Skill Development
Learn about Developmental Benefits
Related Playground Components