Clatterbridge (84") w/Guardrails
Model #143194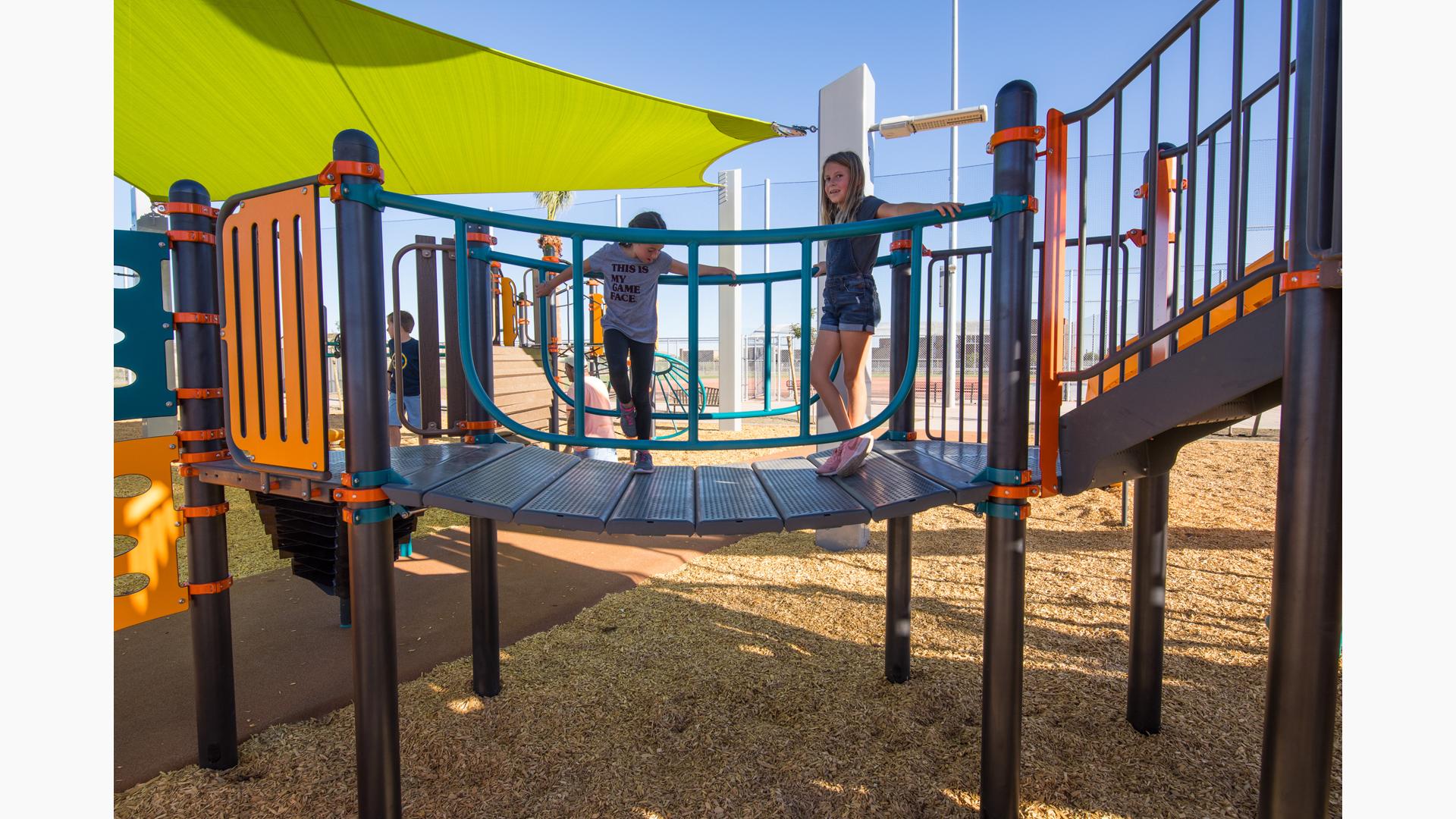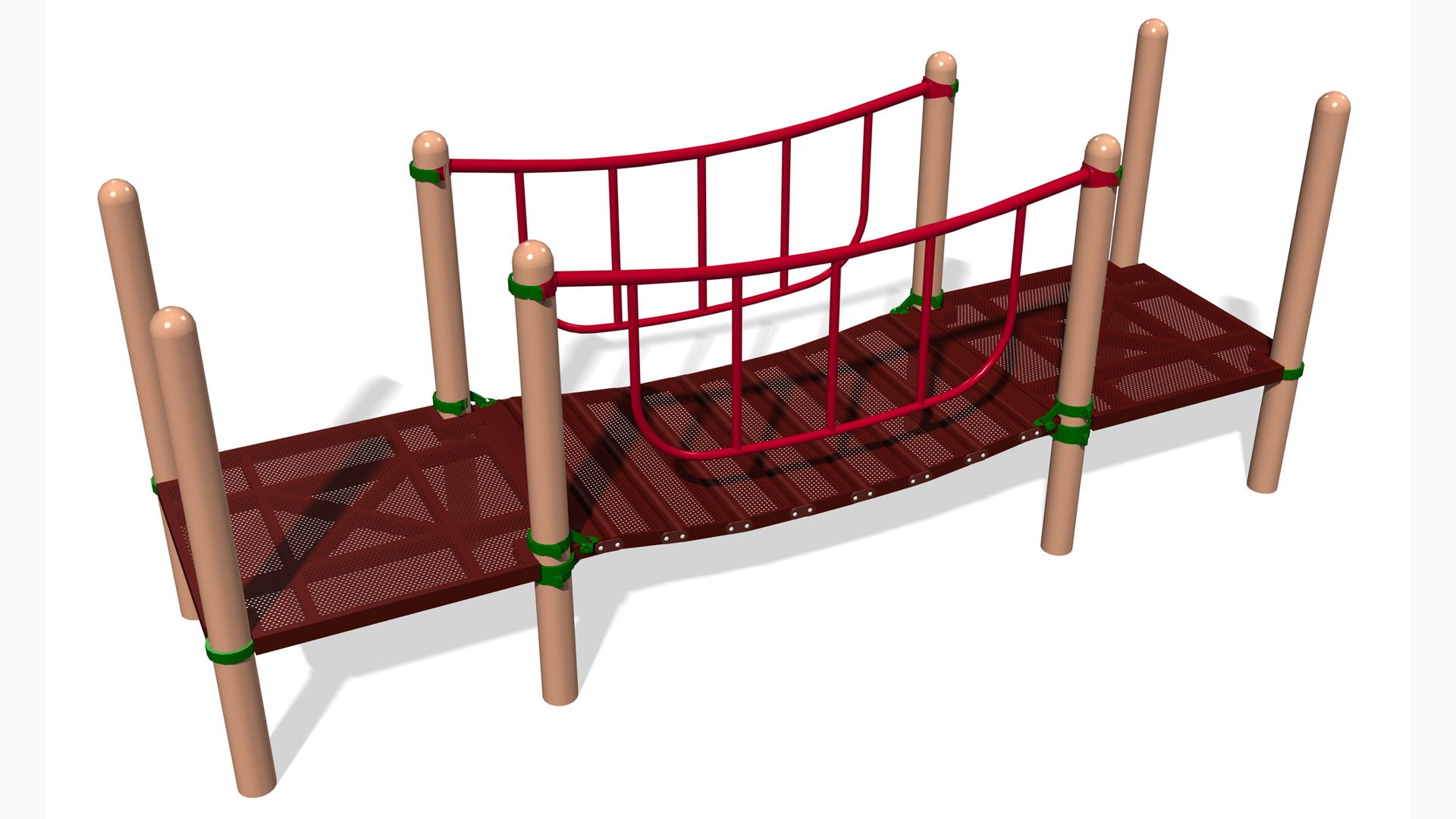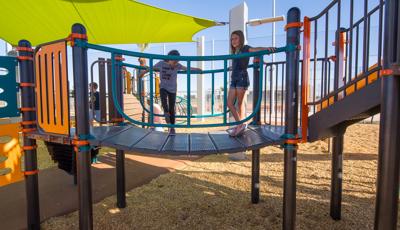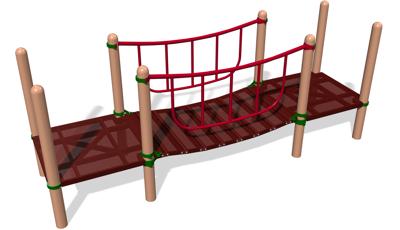 Clatterbridge - Guardrail
Video features the PlayBooster playground Clatterbridge with Guardrails.
[video: scene fades into a side view of children jumping up and down on a wiggling playground Clatterbridge with side barrier guardrails. Scene switches to a ground view up to a boy as he runs across the Clatterbridge. Scene fades into two girls jumping up and down and clapping each other hands. Other children stand on the bridge and climb the guardrails around the girls.]
Boy: Ah great!
[video: the scene switches as a group of girls jump up and down on the clatter bridge while holding onto the guardrails. Camera switches to a side view of children sitting on the Clatterbridge. They dangle their feet off the side and lean over the guardrails. A girl stands on a guardrail next to her friends sitting on the bridge. Camera switches to a ground view up at the bottom of the clatter bridge as it wiggles back and forth from the children jumping on it above. The scene fades to black.]
Play Systems
Dimensions
Max Fall Height: Equals deck height
Design/CAD Files Featuring this Component
Price Range (USD)
$0K-$5K
*Prices vary. For international and exact pricing, contact your local playground consultant.
Contact Your Consultant
Overview
Bring your senses to life with the PlayBooster® Clatterbridge. The fun clattering sound is great for kids of all ages.
Features
Available for 84" or 123" modules
Durable and low maintenance
Highest quality cable plank-support system
No space between planks
Round-nosed planks to eliminate pinch points
Wheelchair accessible for inclusive outdoor play
ProShield® Finish
TenderTuff™ Coating
Sensory
Proprioception
Tactile
Vestibular+
Visual
Motor Skills
Agility
Balance
Coordination
Core Body Strength
Lower Body Strength
Motor Planning
Social/Emotional Skills
Cooperation
Imaginative Play
Social Skill Development
Learn about Developmental Benefits
Related Playground Components