Swiggle Stix® Bridge
Model #184490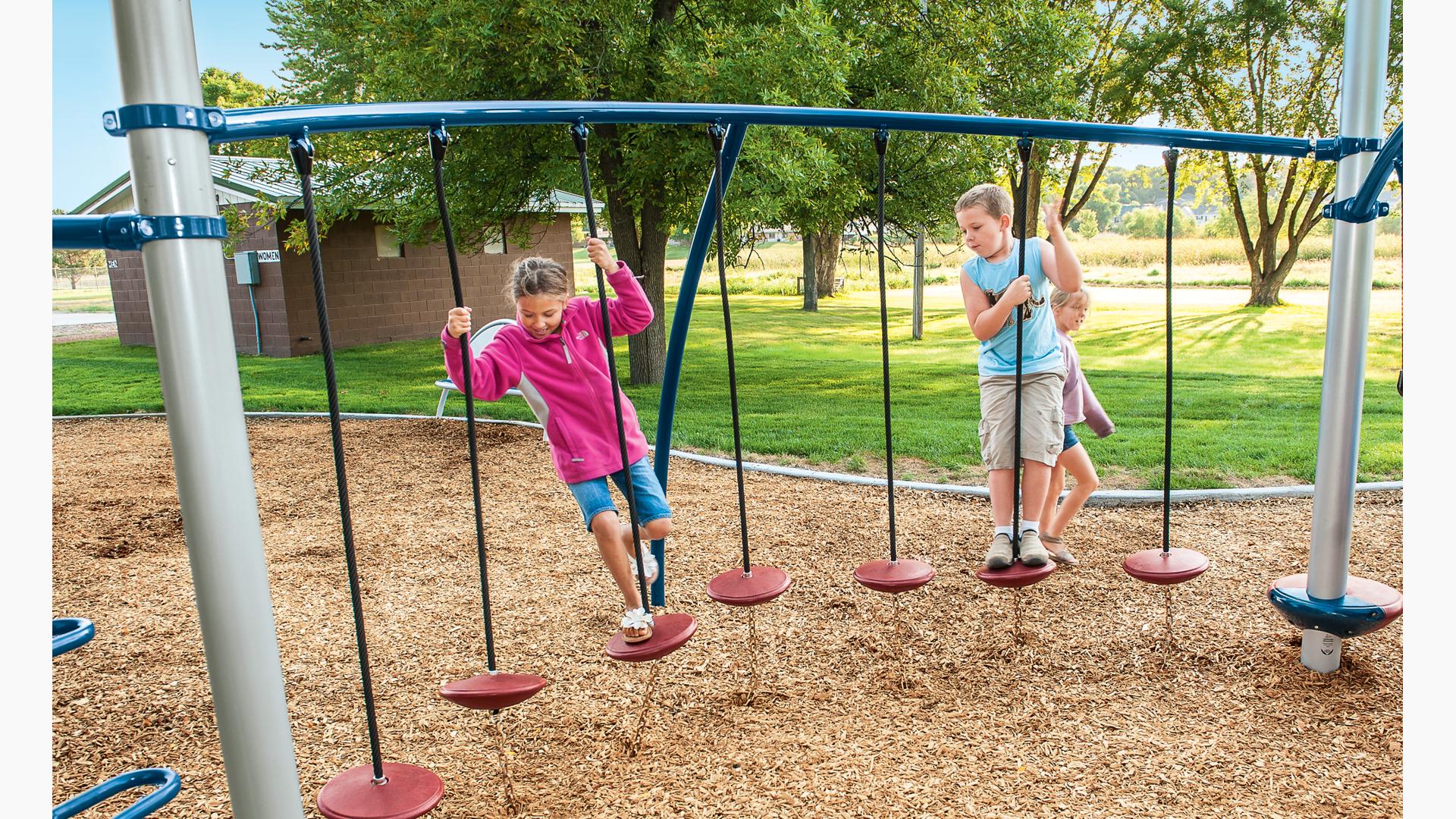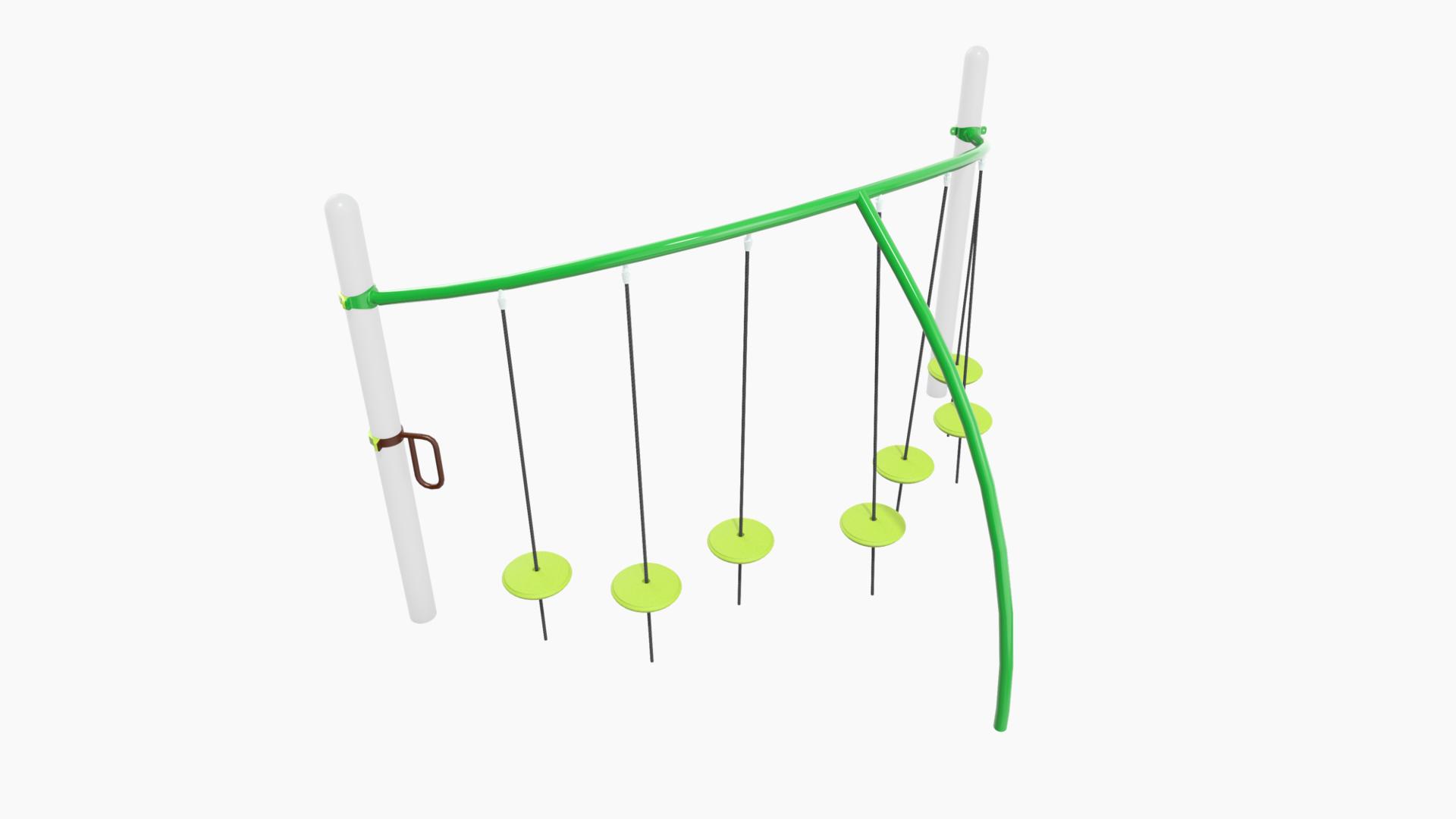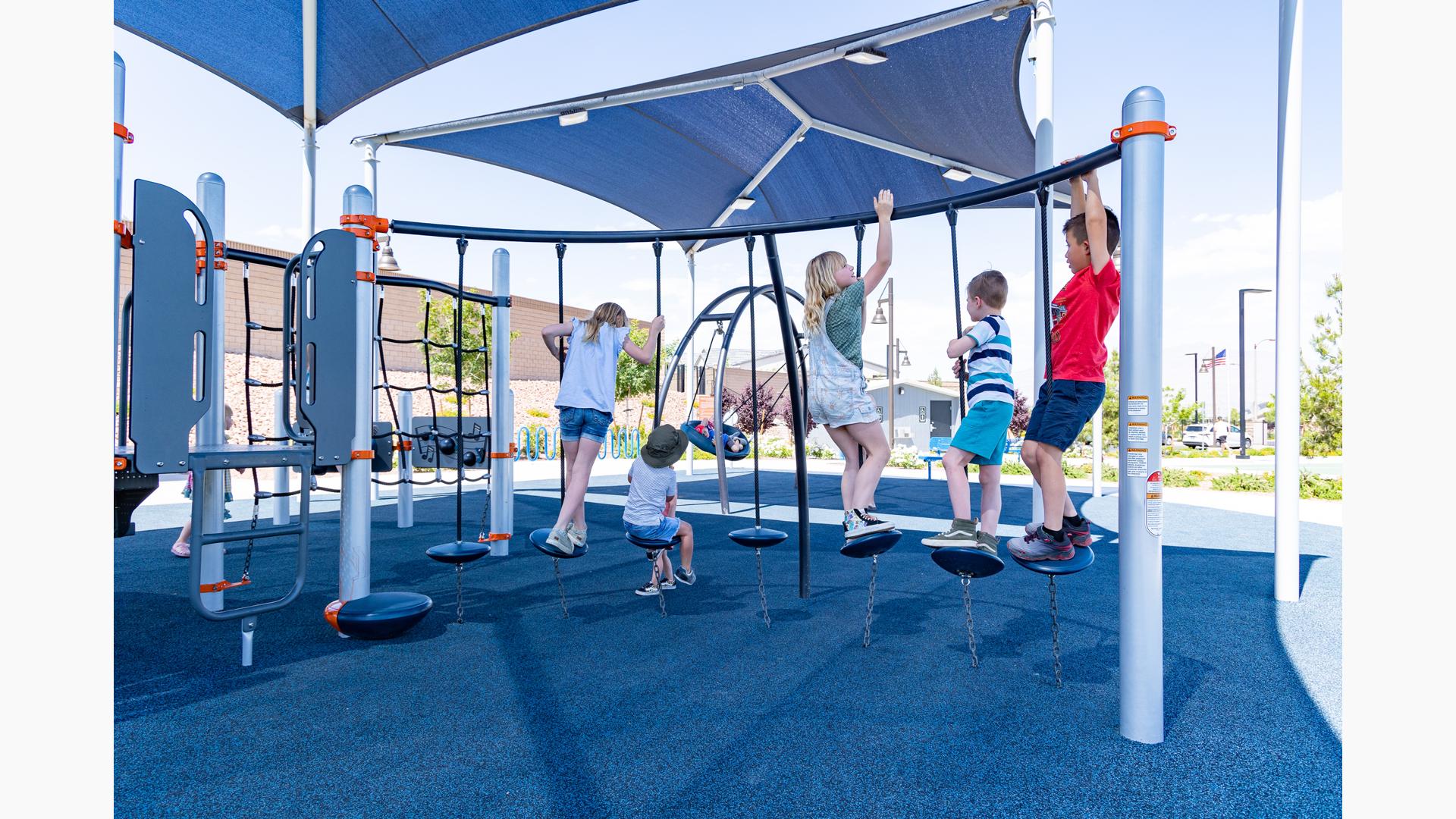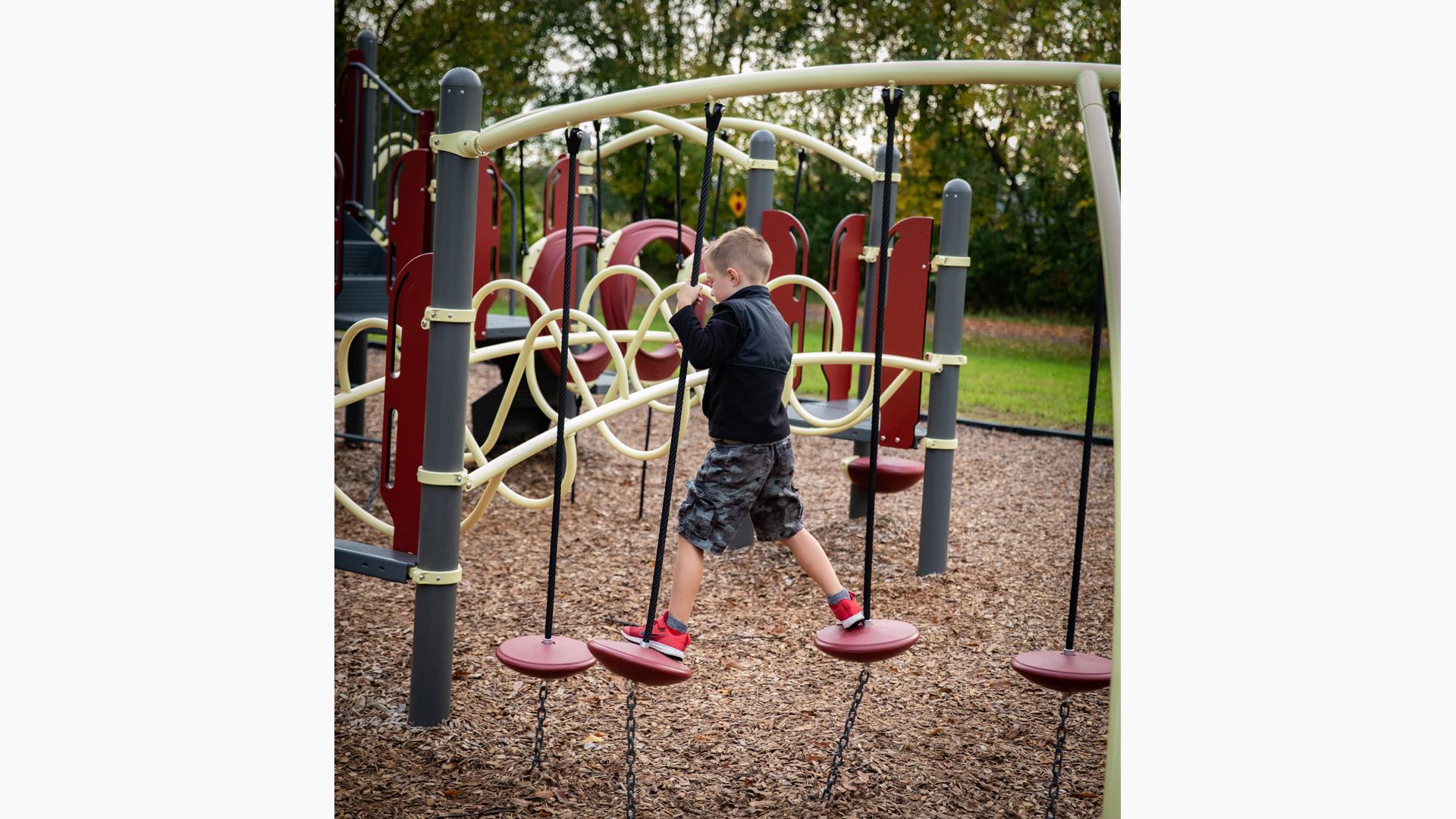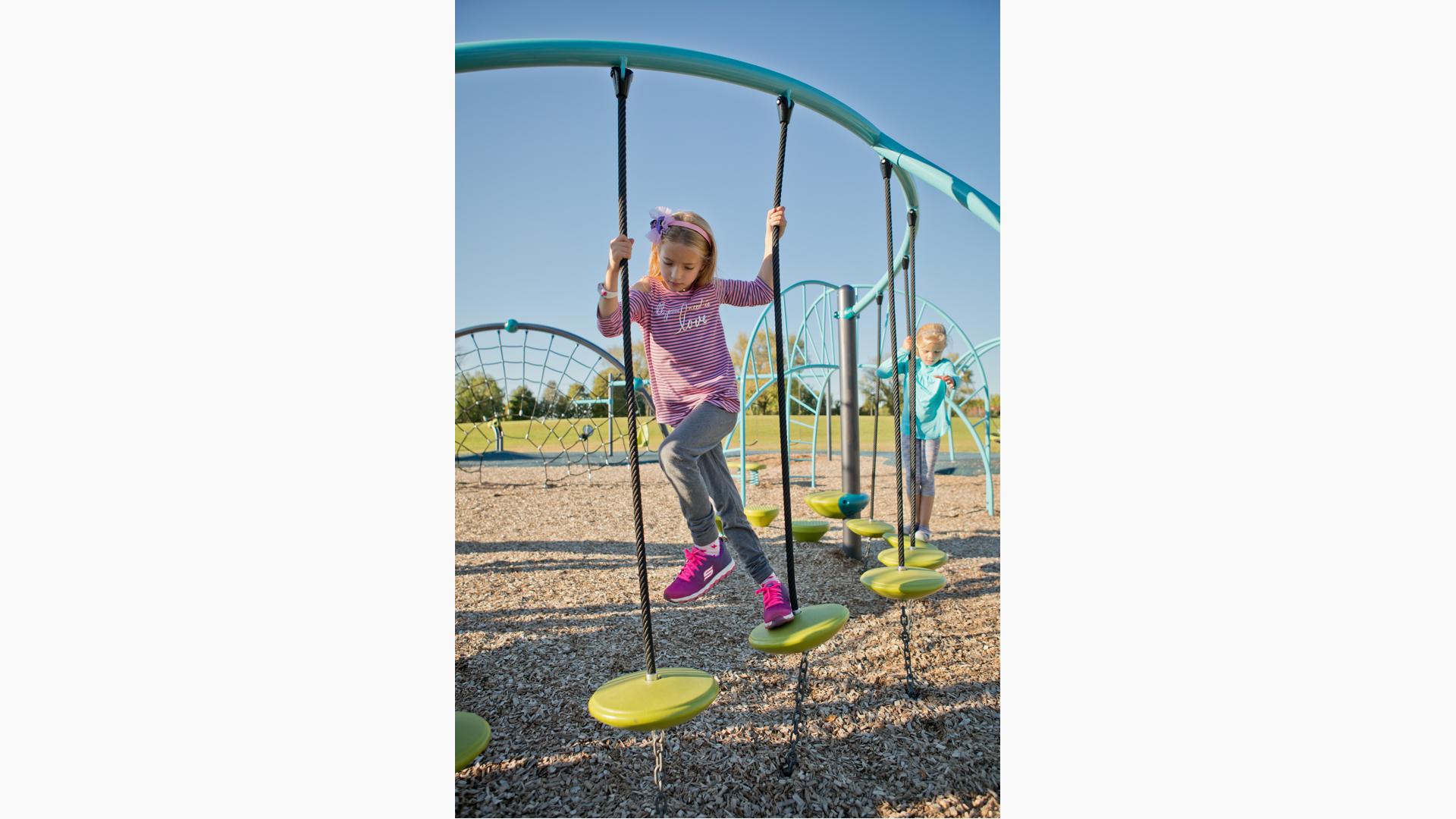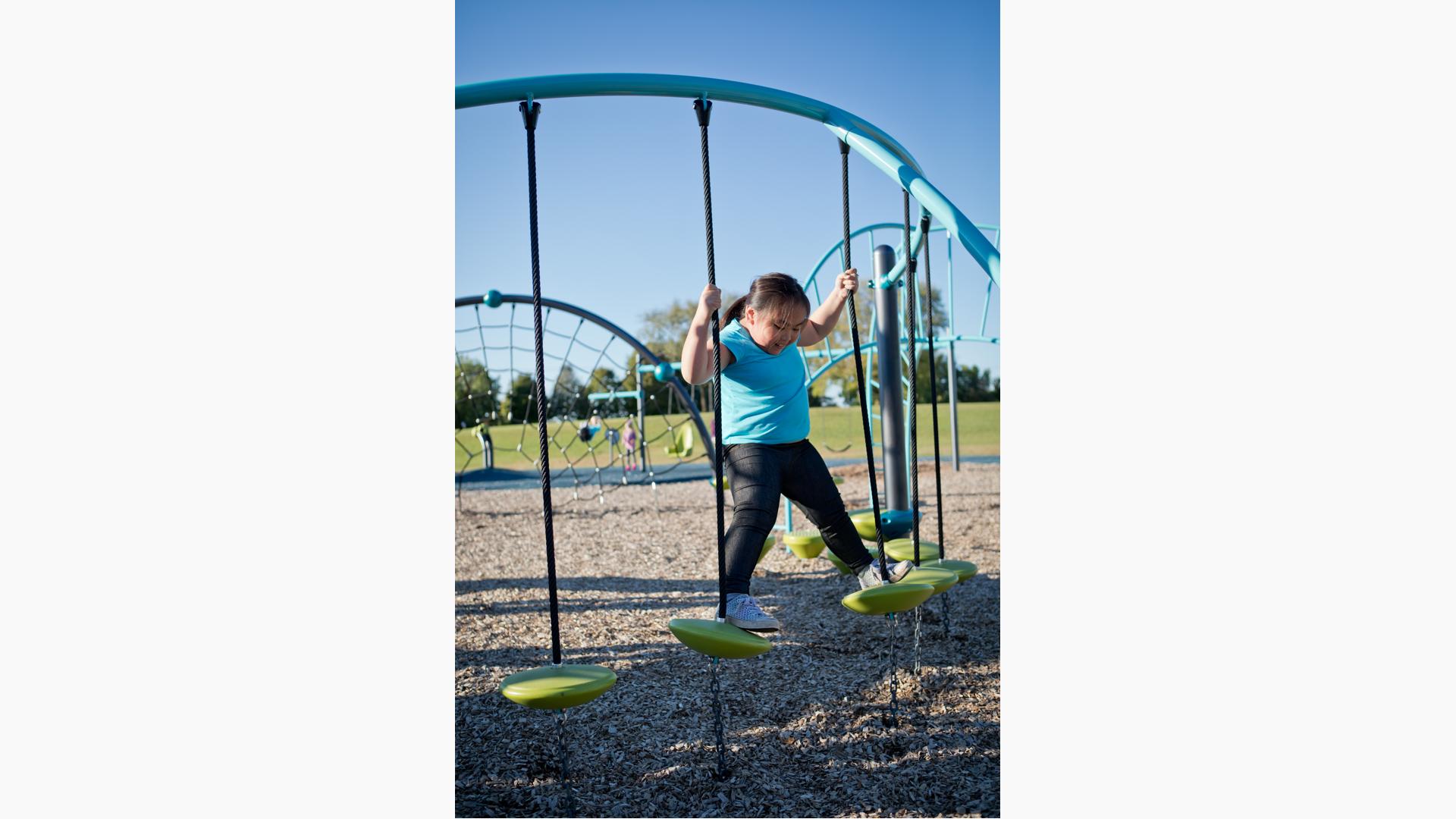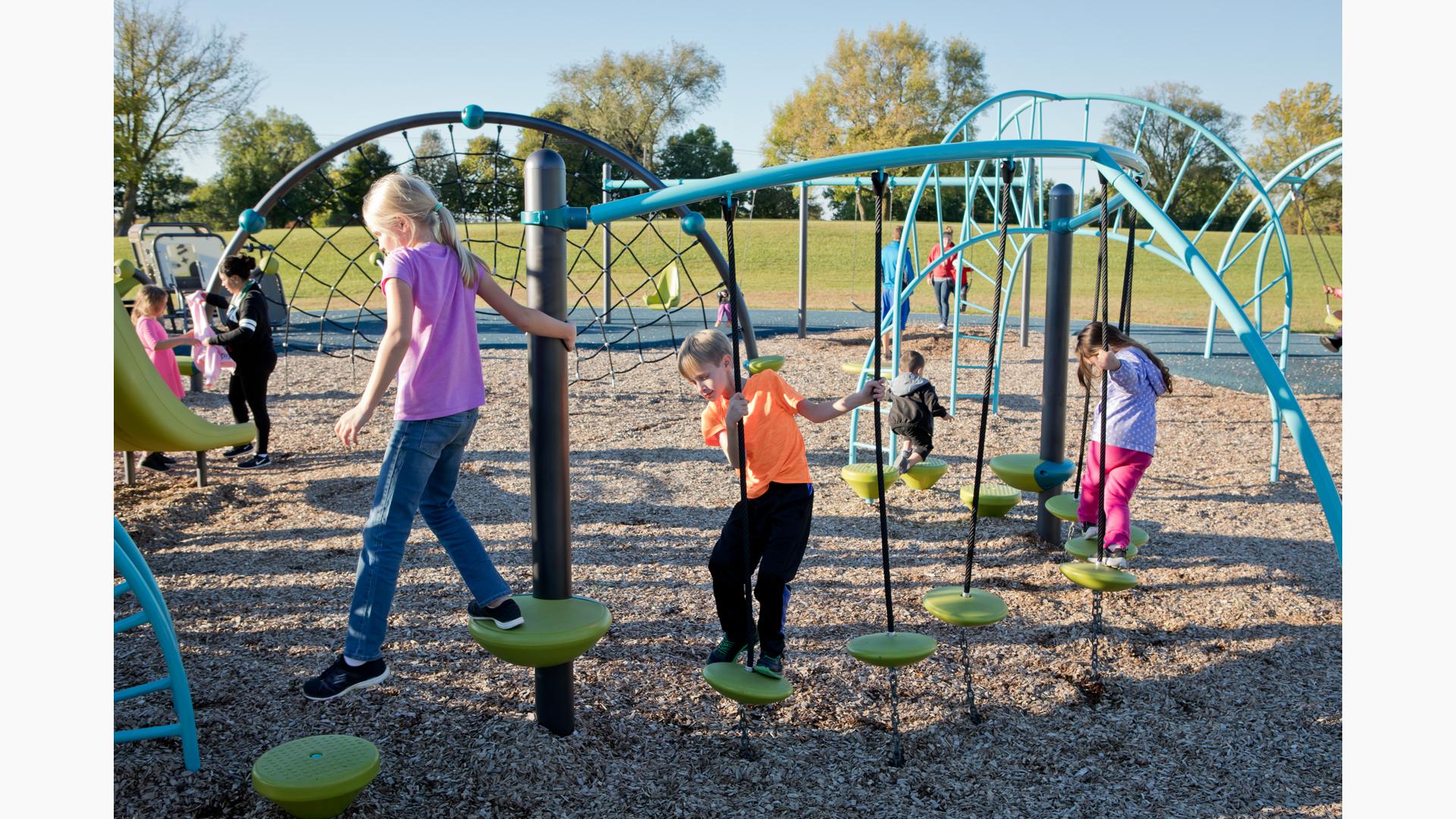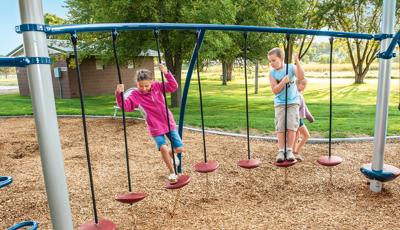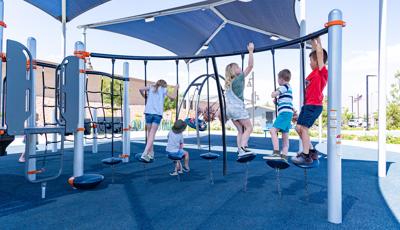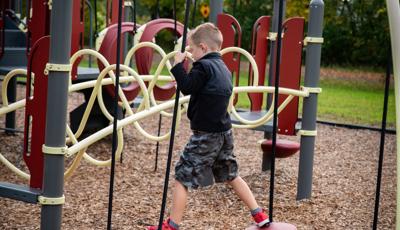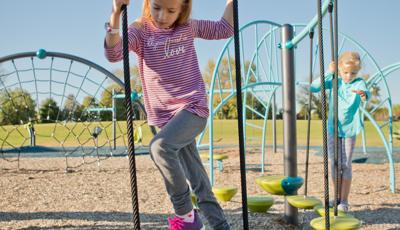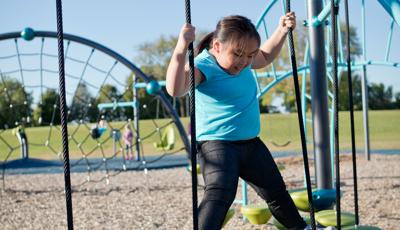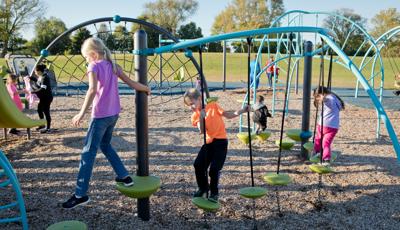 Swiggle Stix® Bridge
Video features a PlayBooster playground Swiggle Stix Bridge.
[video: scene fades in a full view of the rope suspended disc stepper Swiggle Stix Bridge. Scene switches to a close-up of the disc steps of the bridge. Camera switches to a view across the playground as a boy and girl step across the Swiggle Stix Bridge. Camera switches to an elevated view of two girls as they play on the Swiggle Stix Bridge. Scene switches to the camera focused on a boy's tennis shoes as he jumps onto a disc of the bridge. The disc rotates from the ground attached chain. The camera focuses on the chain below the disc. Scene switches to an elevated view of a girl standing on one of the discs of the Swiggle Stix Bridge. The girl reaches over to the next vertical rope and jumps to the next disc step as the scene fades to black.]
Play Systems
Dimensions
Max Fall Height: 36" (0,91 m)
Design/CAD Files Featuring this Component
Price Range (USD)
$5K-$10K
*Prices vary. For international and exact pricing, contact your local playground consultant.
Contact Your Consultant
Overview
The PlayBooster® Swiggle Stix® playground bridge improves balance and depth perception as kids step from pod to pod and their body weight shifts. Poly pods are attached at different heights and secured to the overhead arc by cables and to the ground by chains to safely control movement.
Features
Steel chains and cables offer controlled movement
Durable, polyethylene rotomolded pods
Connects to PlayBooster with or without decks

Steel-reinforced cables connect overhead arc to pods, available in black, red or tan

Galvanized chains connect pods to ground
ProShield® Finish
Polyethylene
TenderTuff™ Coating
Climbing Cables
Sensory
Proprioception
Tactile
Vestibular+
Visual
Motor Skills
Agility
Balance
Coordination
Core Body Strength
Flexibility
Lower Body Strength
Motor Planning
Social/Emotional Skills
Cooperation
Imaginative Play
Social Skill Development
Learn about Developmental Benefits
Related Playground Components