Double-Wide Ramp w/Barriers
Model #171869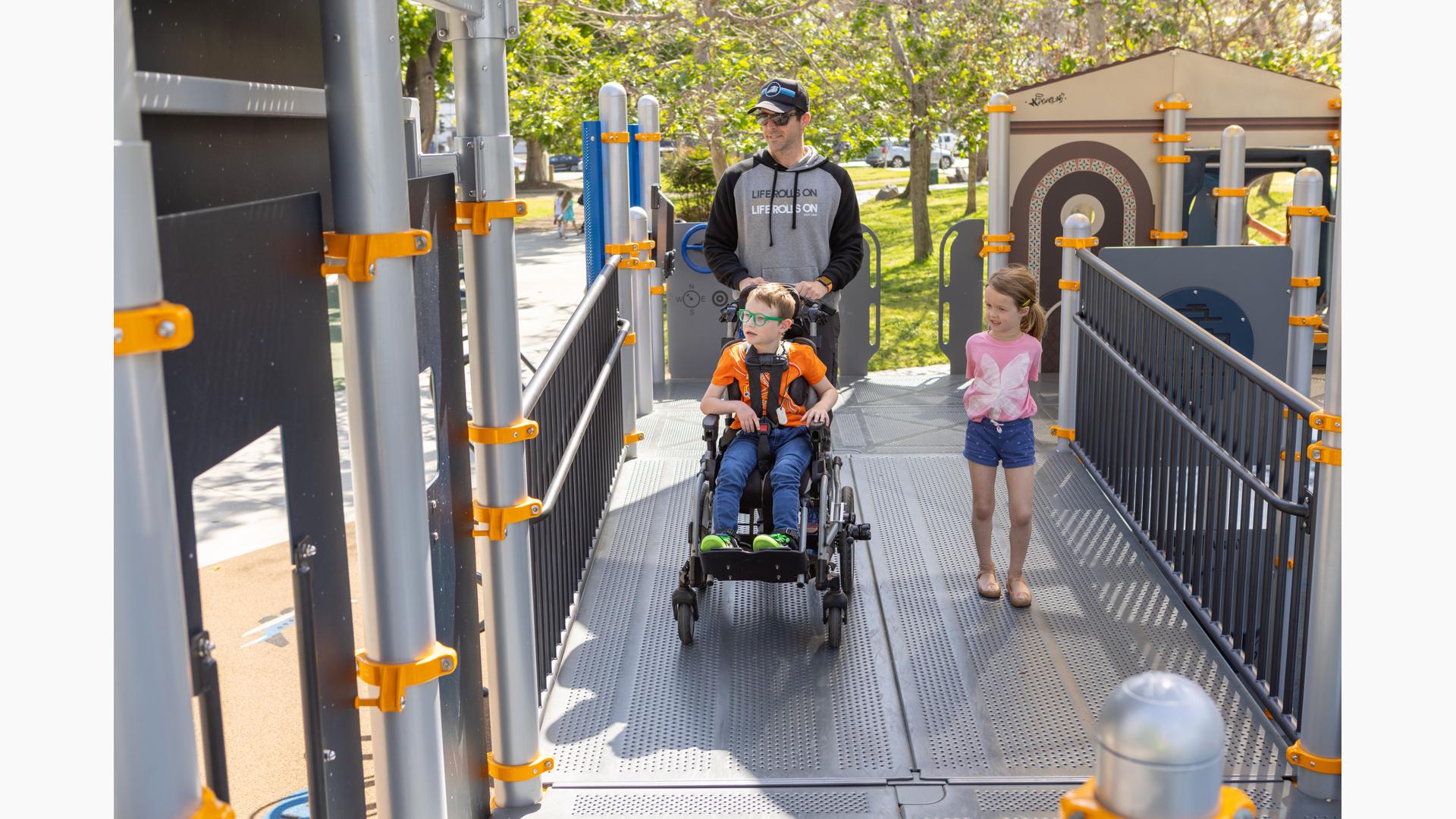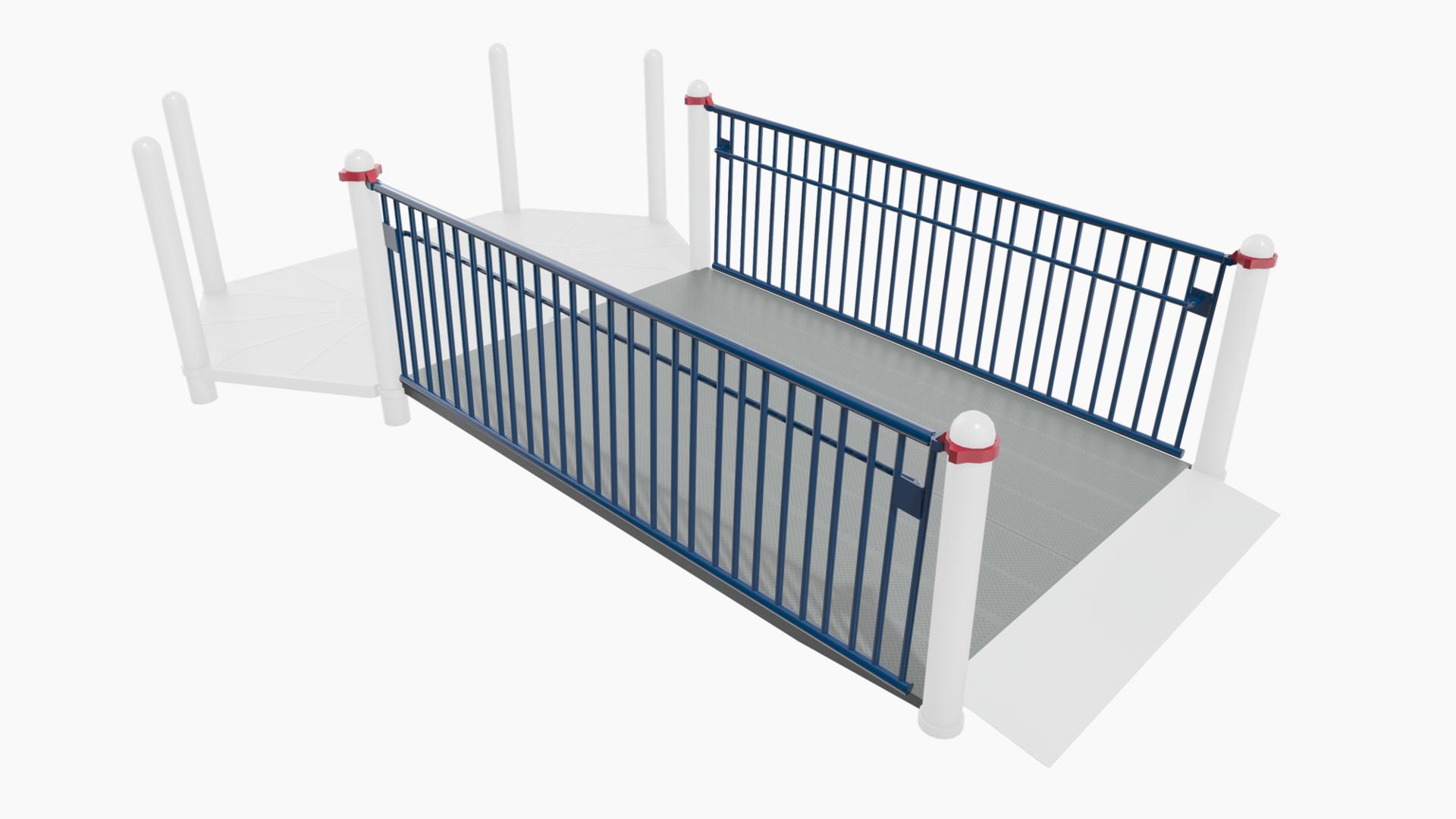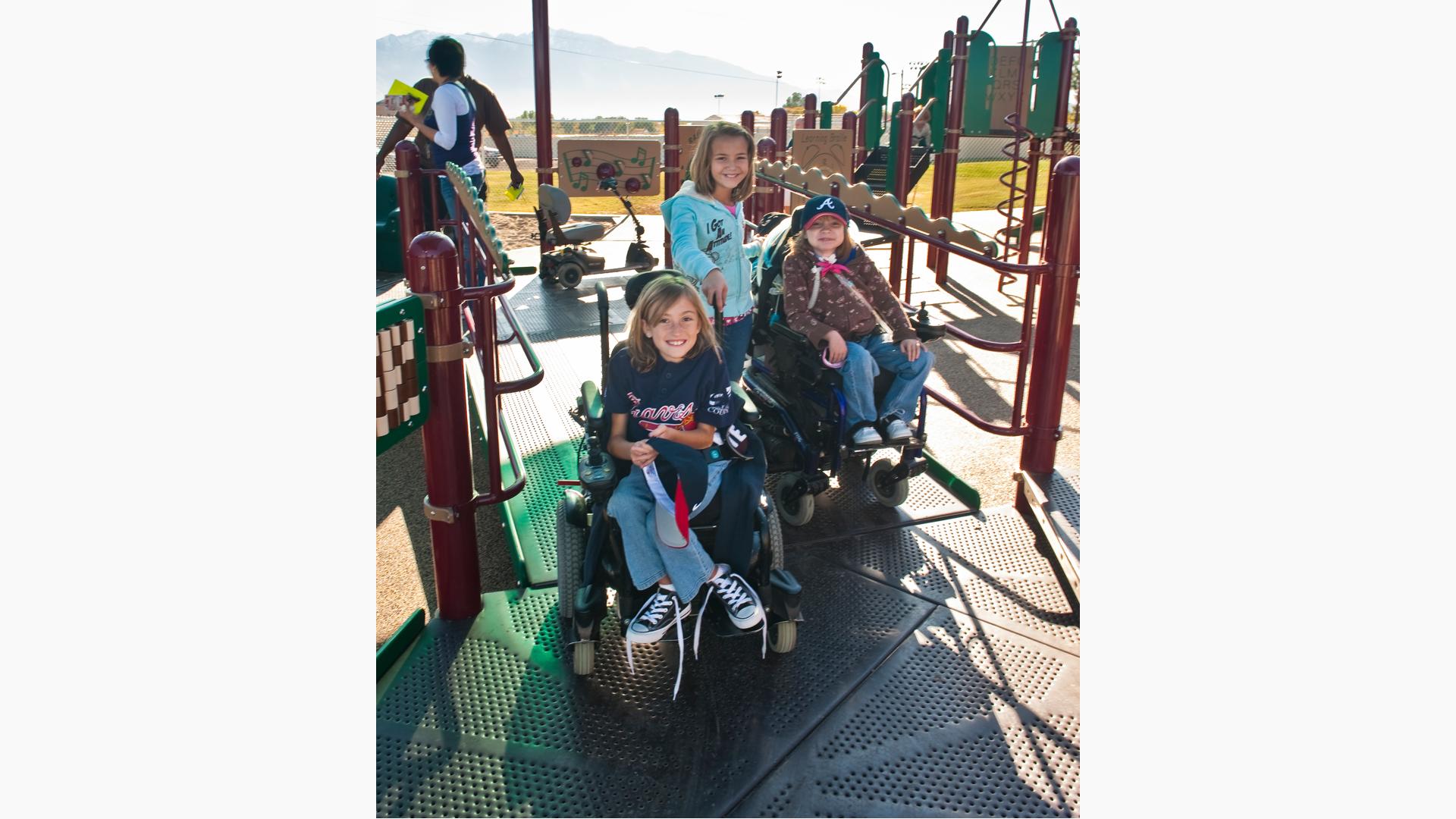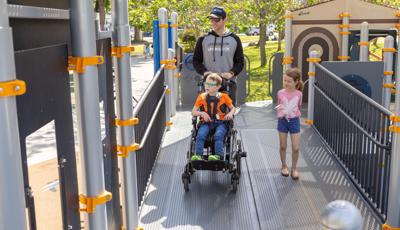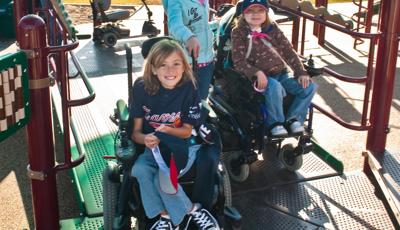 Double-Wide Ramp w/Barriers
Video features a PlayBooster playground inclusive Wide Ramp Double.
[video: scene fades into an elevated view of a boy in a motorized wheelchair racing up a Double Wide Ramp as his friend jogs after him. The boy wheels himself up the ramp and over to an inclusive Sway Fun glider. Camera switches and focuses on the wheels of a child's motorized wheelchair as they race down a playground ramp. Scene switches to a view over the top of a ramp barrier as children play on a Sway Fun playground glider. The children shout as they play. Scene switches as the camera pans across the playground decking filled with children. Scene switches to a side view as the camera follows a young boy in a motorized wheelchair as he rolls up the Double Wide Ramp. The boy reaches the top of the ramp and spins his chair around in a circle. Scene switches to a young girl in a motorized wheelchair as she wheels up the playground ramp. Camera switches to a front view of a girl pushing her friend in a wheelchair down the playground ramp. Another girl in a motorized wheelchair rides down the ramp next to them. The girl in the motorized wheelchair tells her friends where to stop on the ramp.]
Girl: Right about here.
[video: the girl's all stop in the middle of the ramp as the scene fades to black.]
Girl: Yeah.
Play Styles
Play Systems
Dimensions
Max Fall Height: Equals deck height
Design/CAD Files Featuring this Component
Price Range (USD)
$5K-$10K
*Prices vary. For international and exact pricing, contact your local playground consultant.
Contact Your Consultant
Overview
The first step in building an inclusive playground is making sure it's accessible to all children . The Double-Wide Ramp does just that. By connecting play products, this playground ramp creates equitable access for children and grown-up companions of all abilities .
Features
10'-long, 60"-wide ramp connects decks at 8" height differences up to 72" with Barrier
Allows for wheelchairs to pass along side others while on the ramp
Flush-mounted TenderTuff™-coated, perforated-steel plank
ProShield® Finish
TenderTuff™ Coating
Sensory
Proprioception
Tactile
Vestibular
Visual
Motor Skills
Balance
Coordination
Core Body Strength
Lower Body Strength
Motor Planning
Social/Emotional Skills
Cooperation
Imaginative Play
Social Skill Development
Learn about Developmental Benefits
Related Playground Components