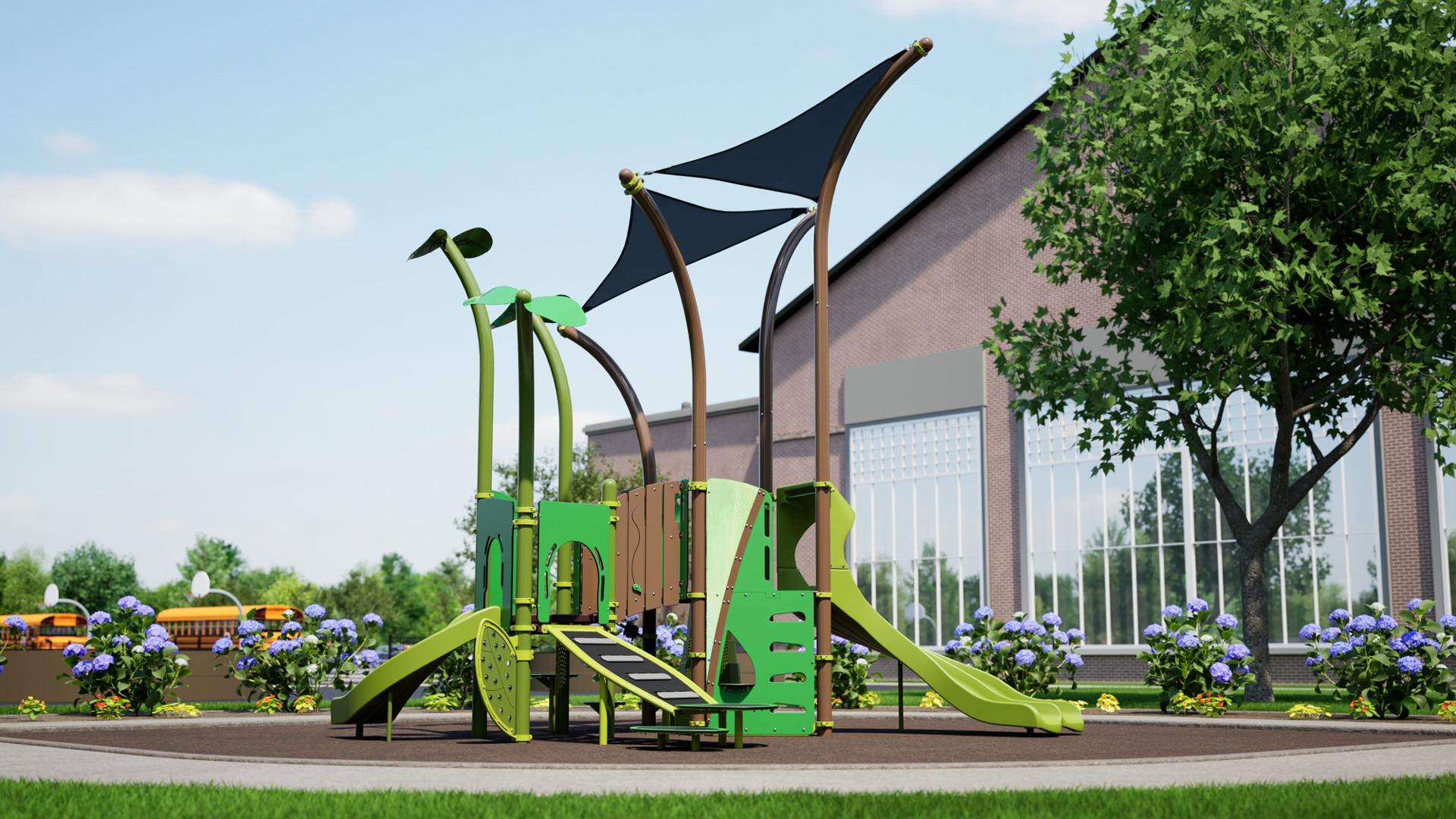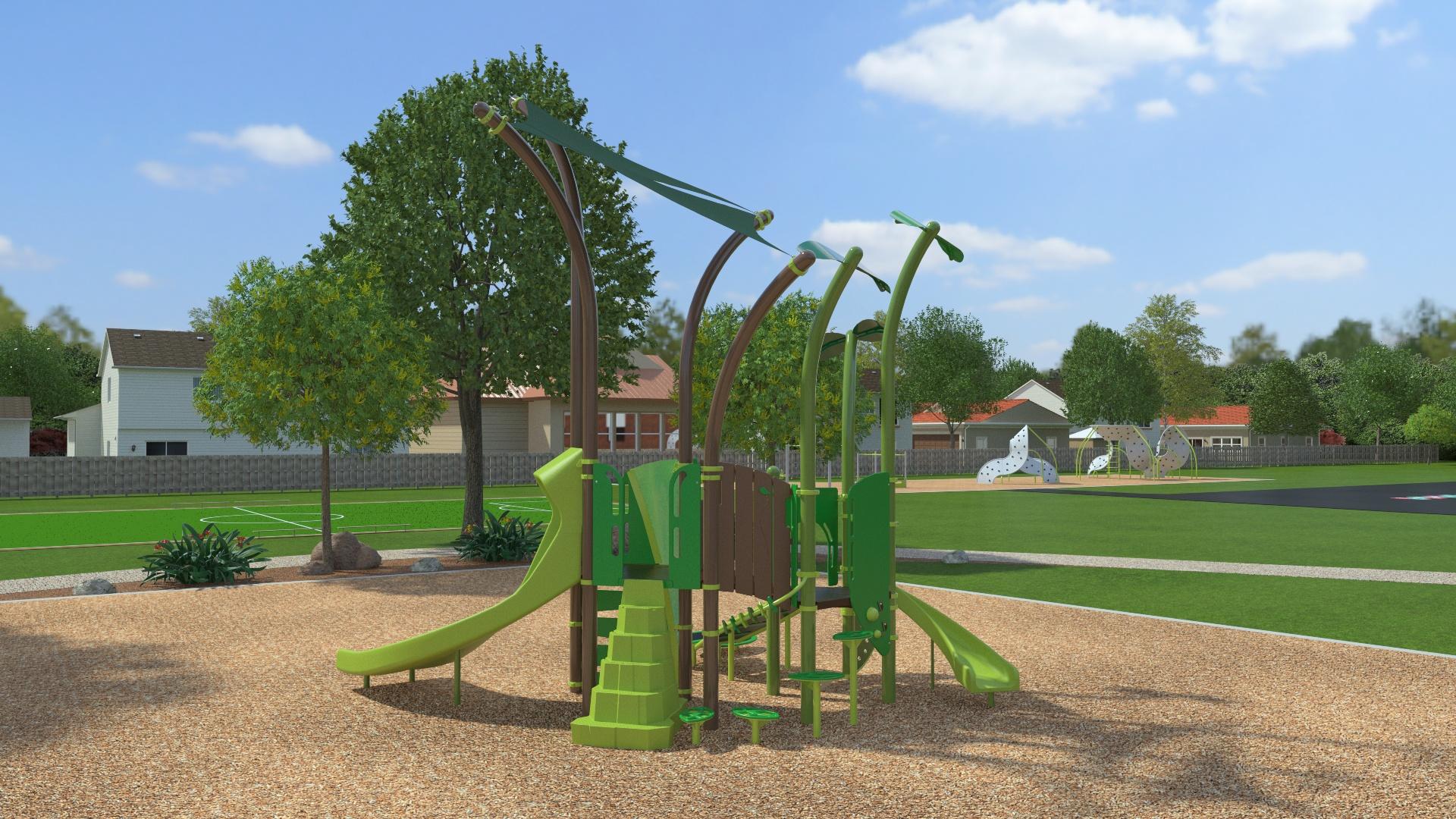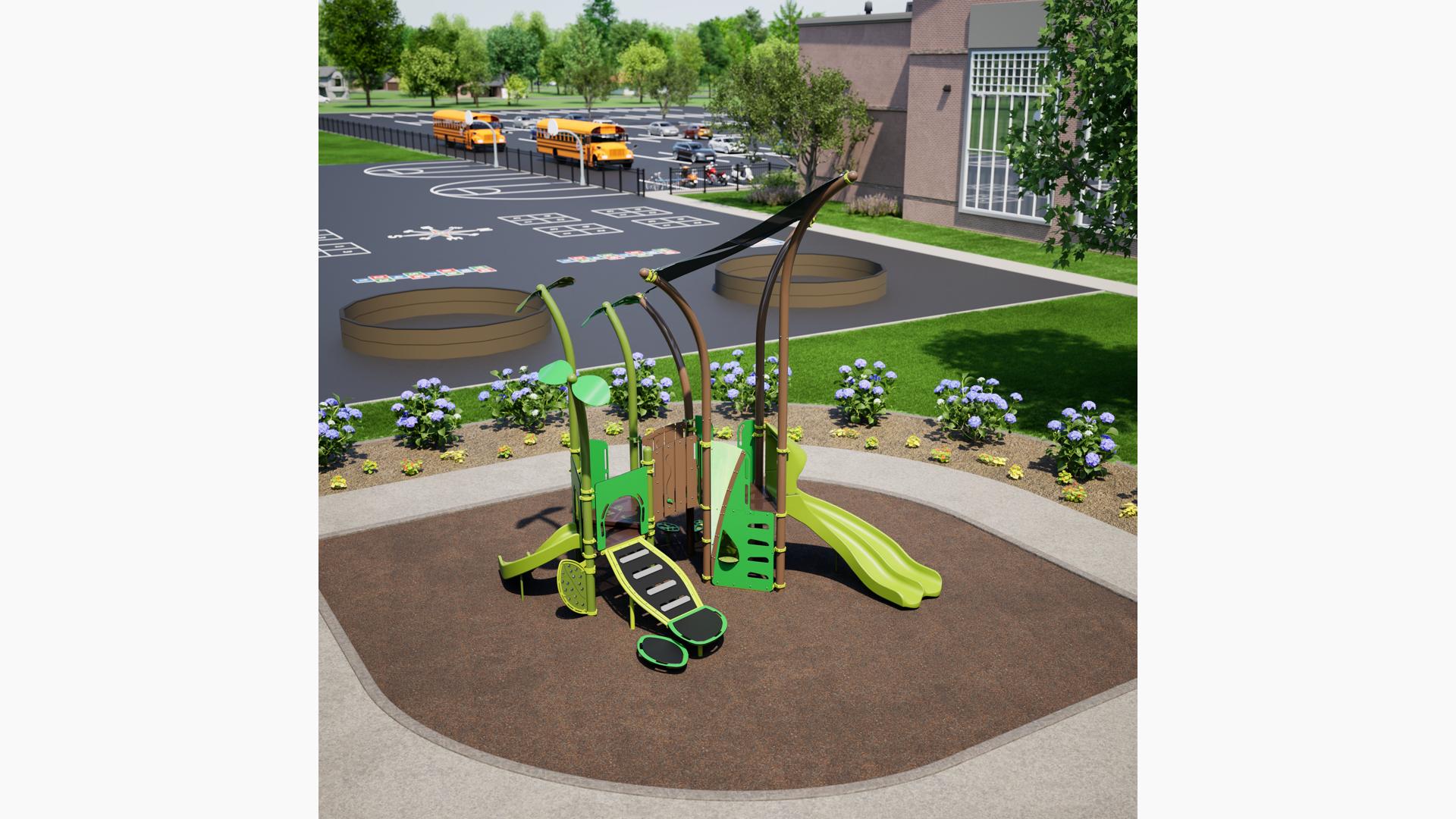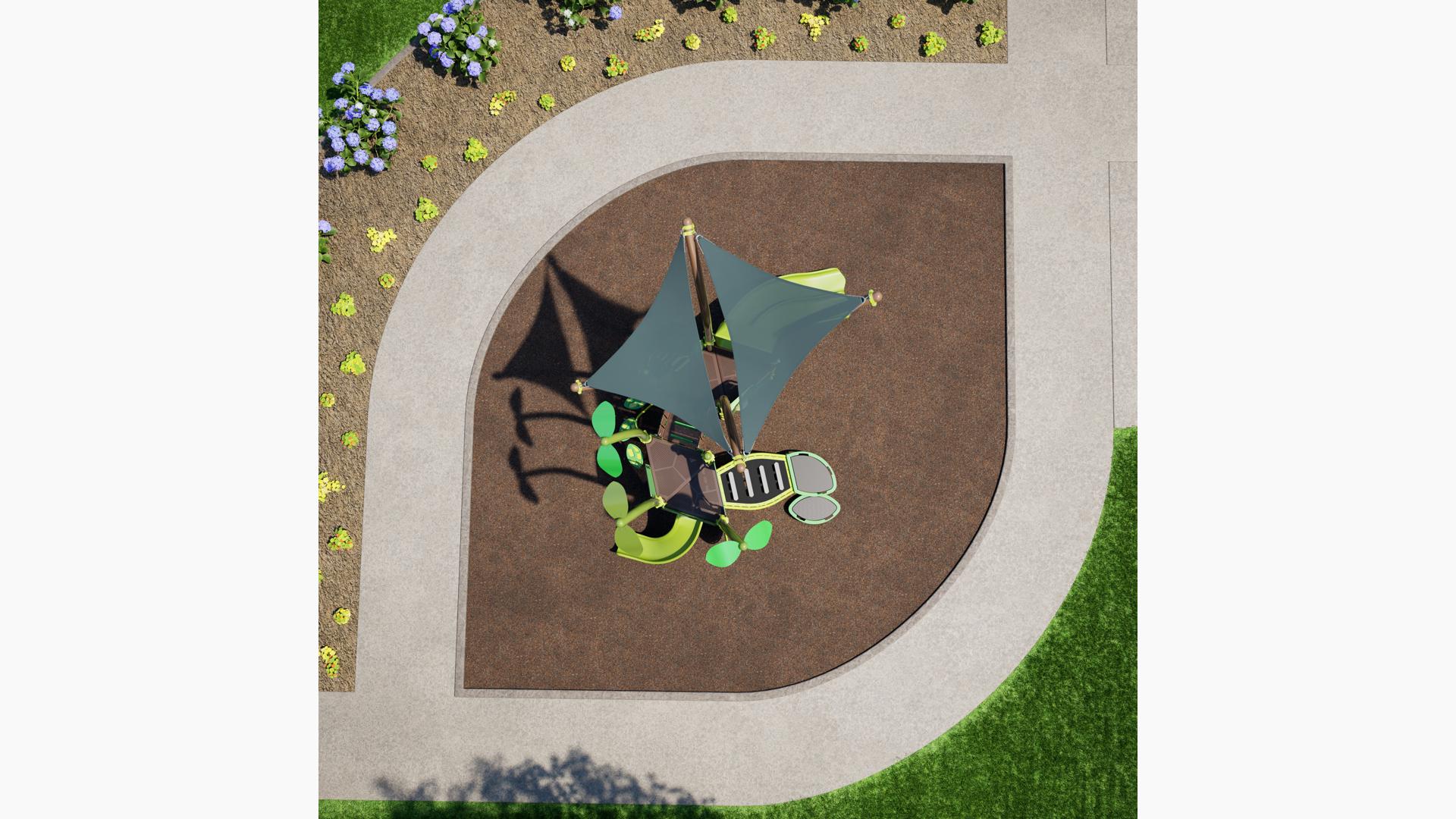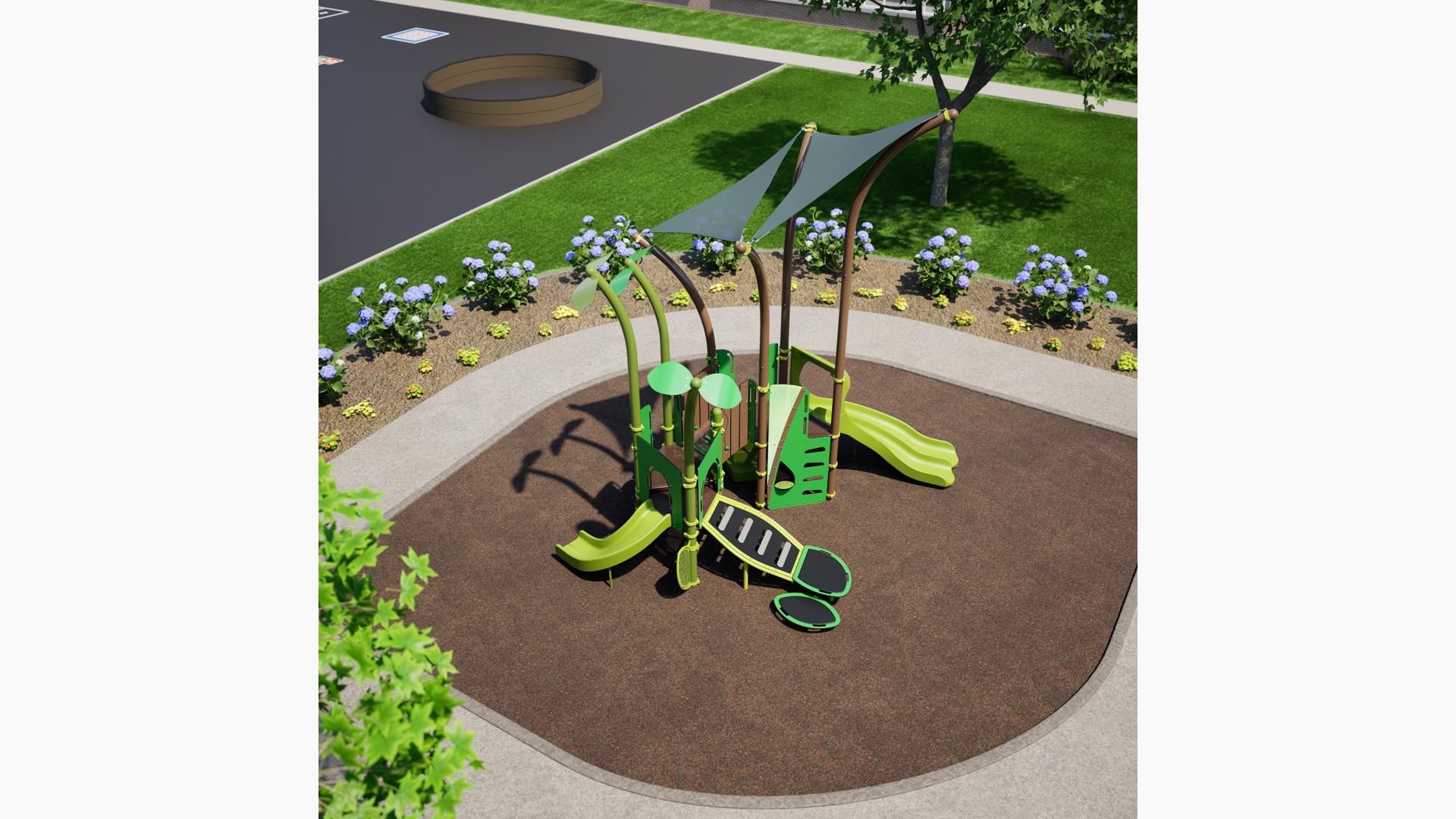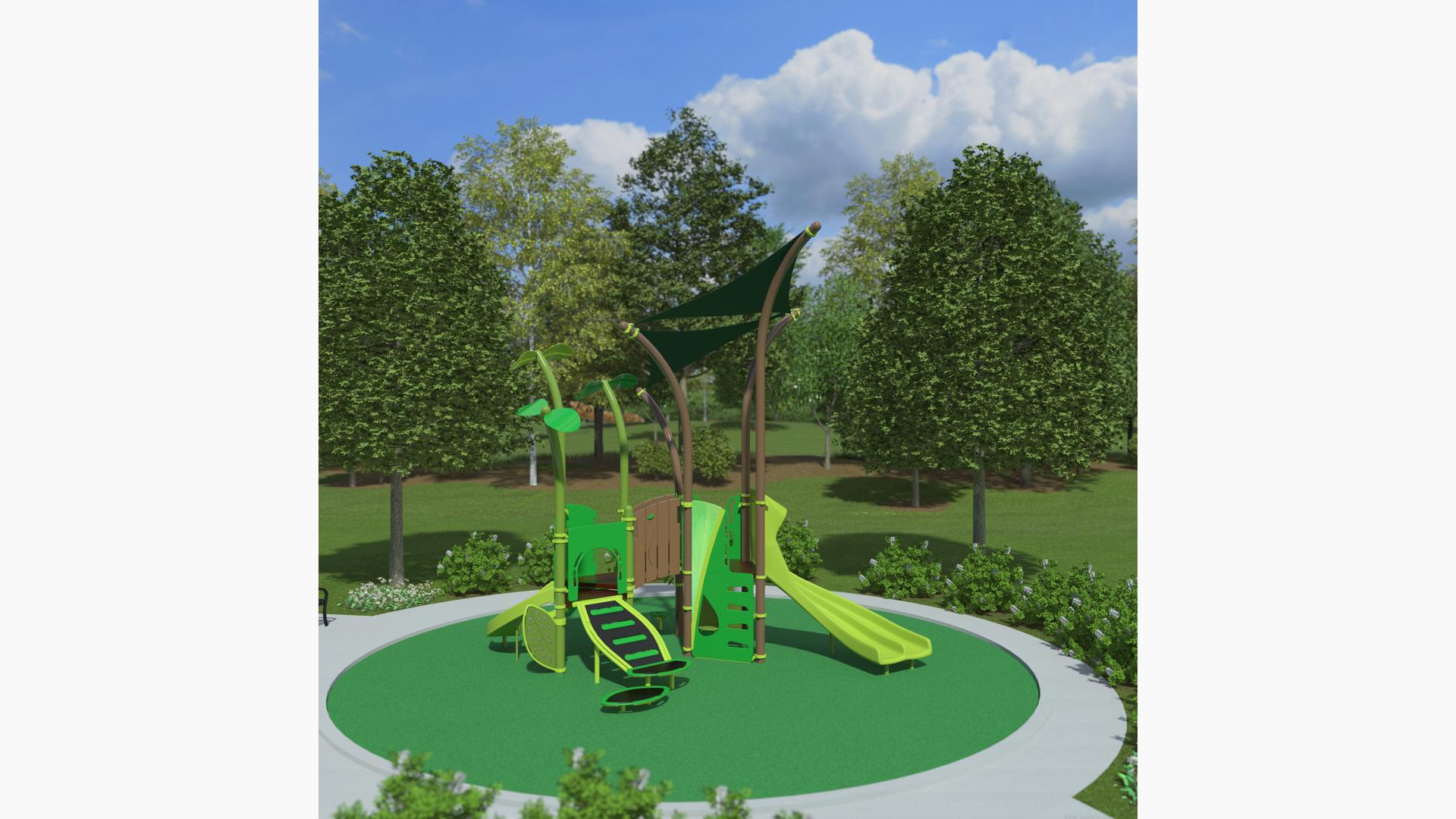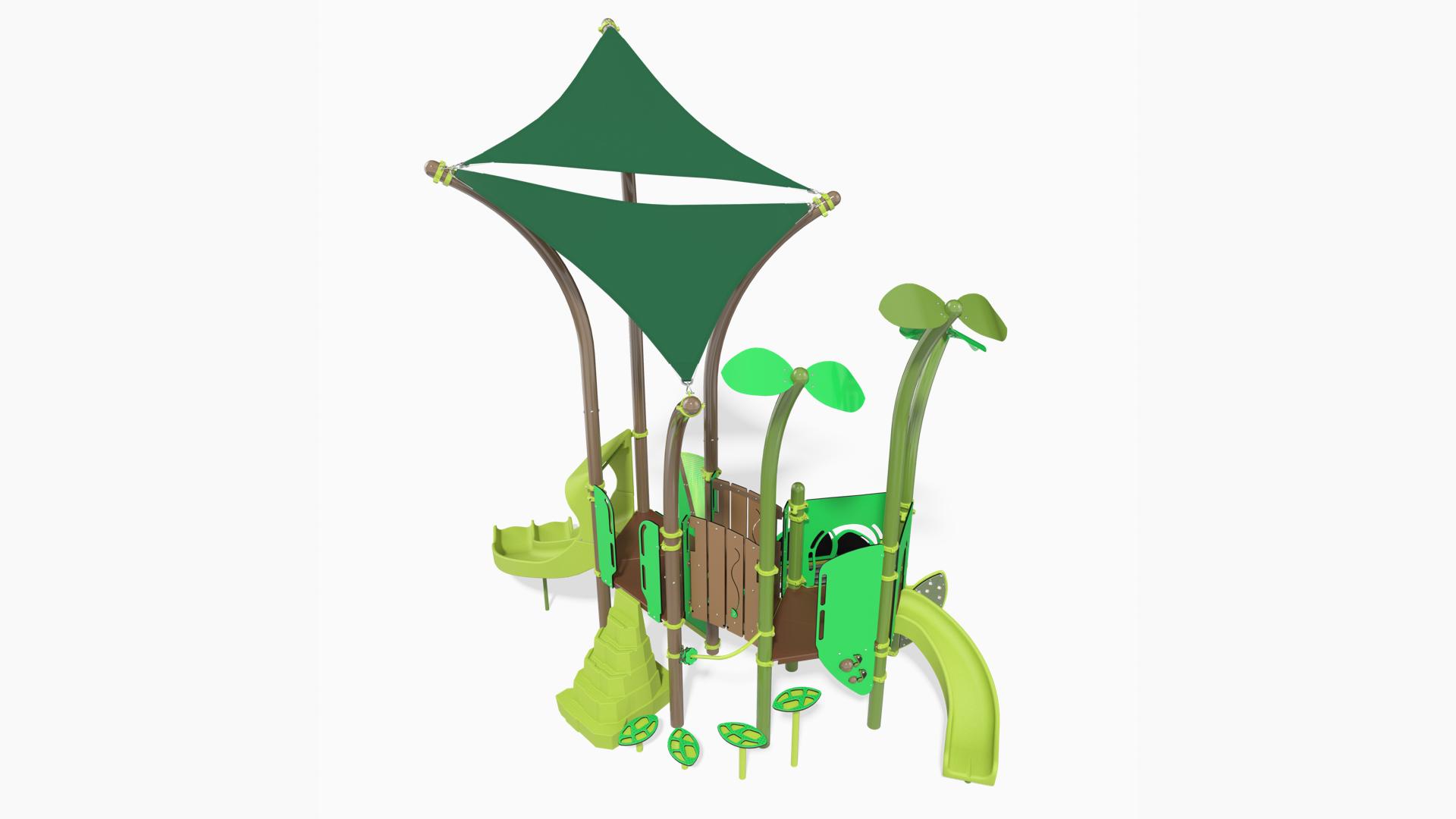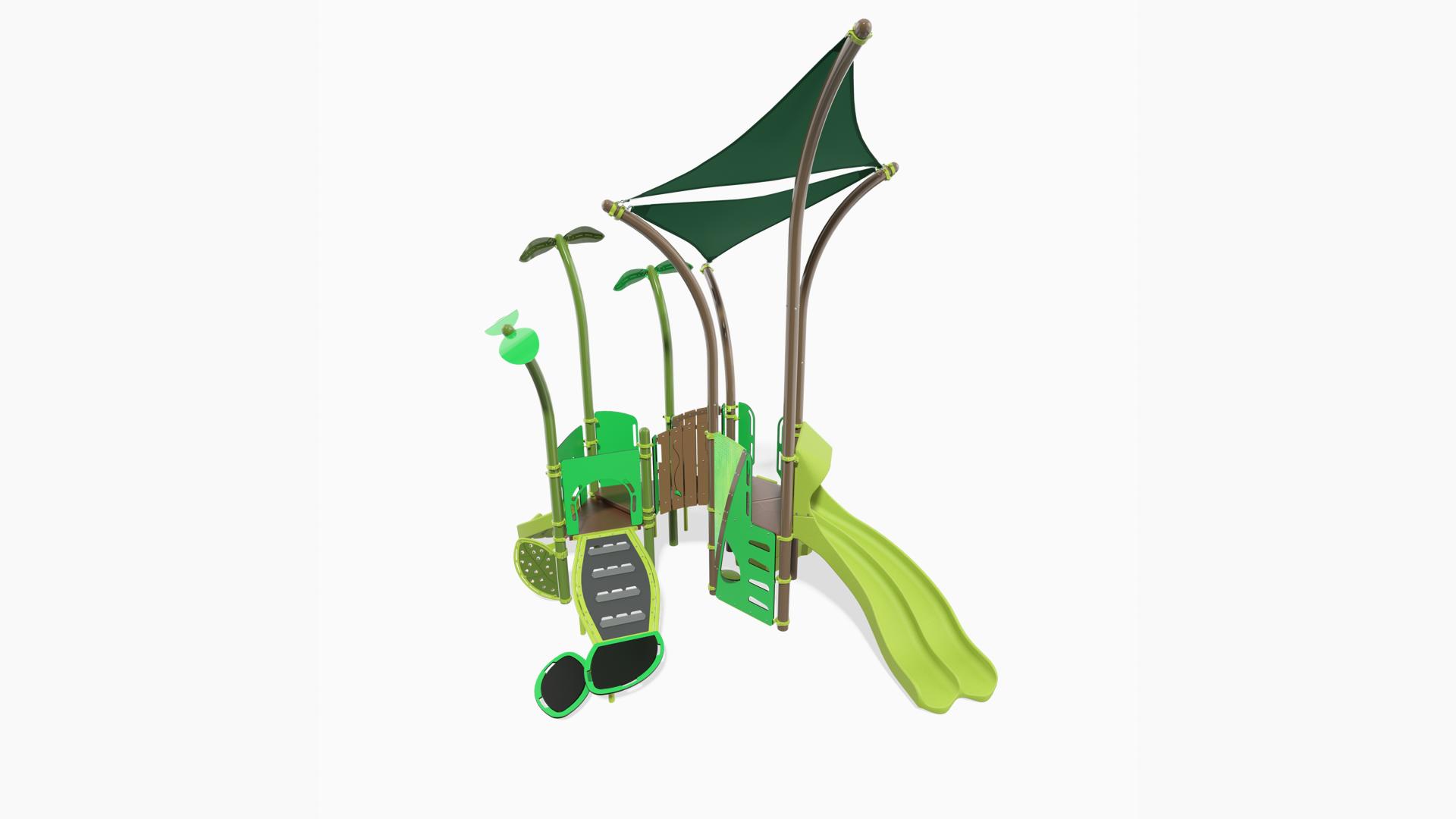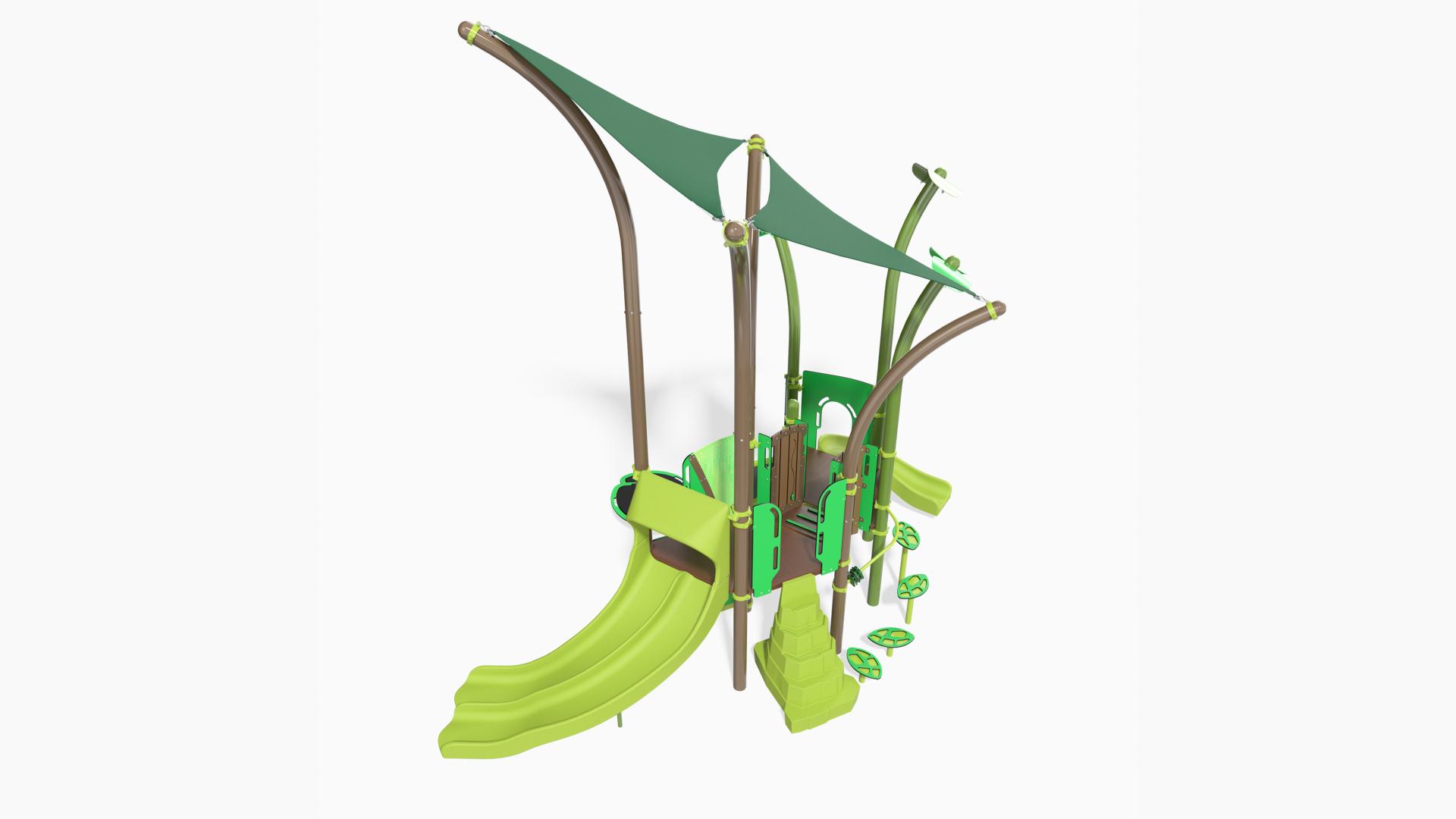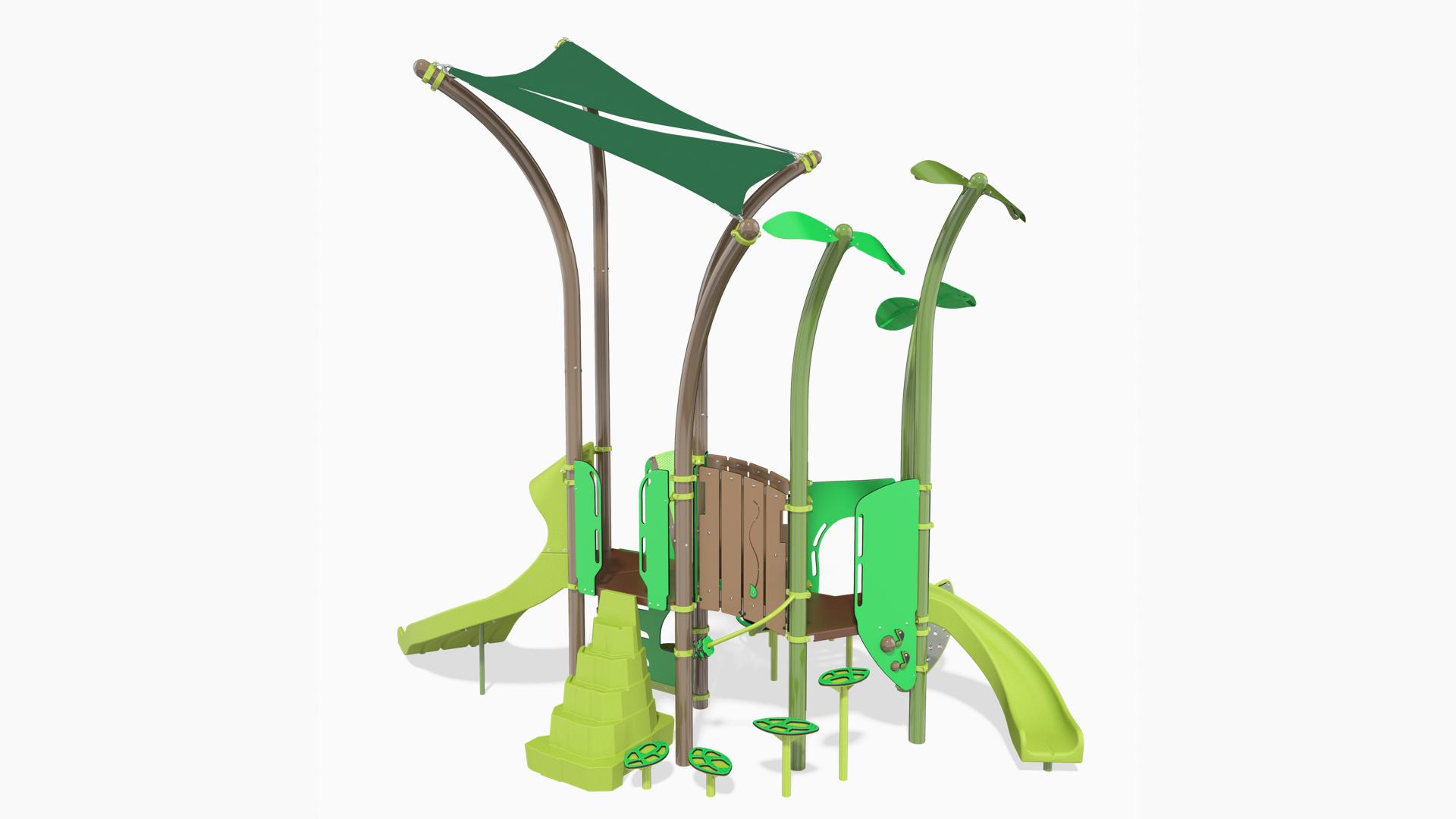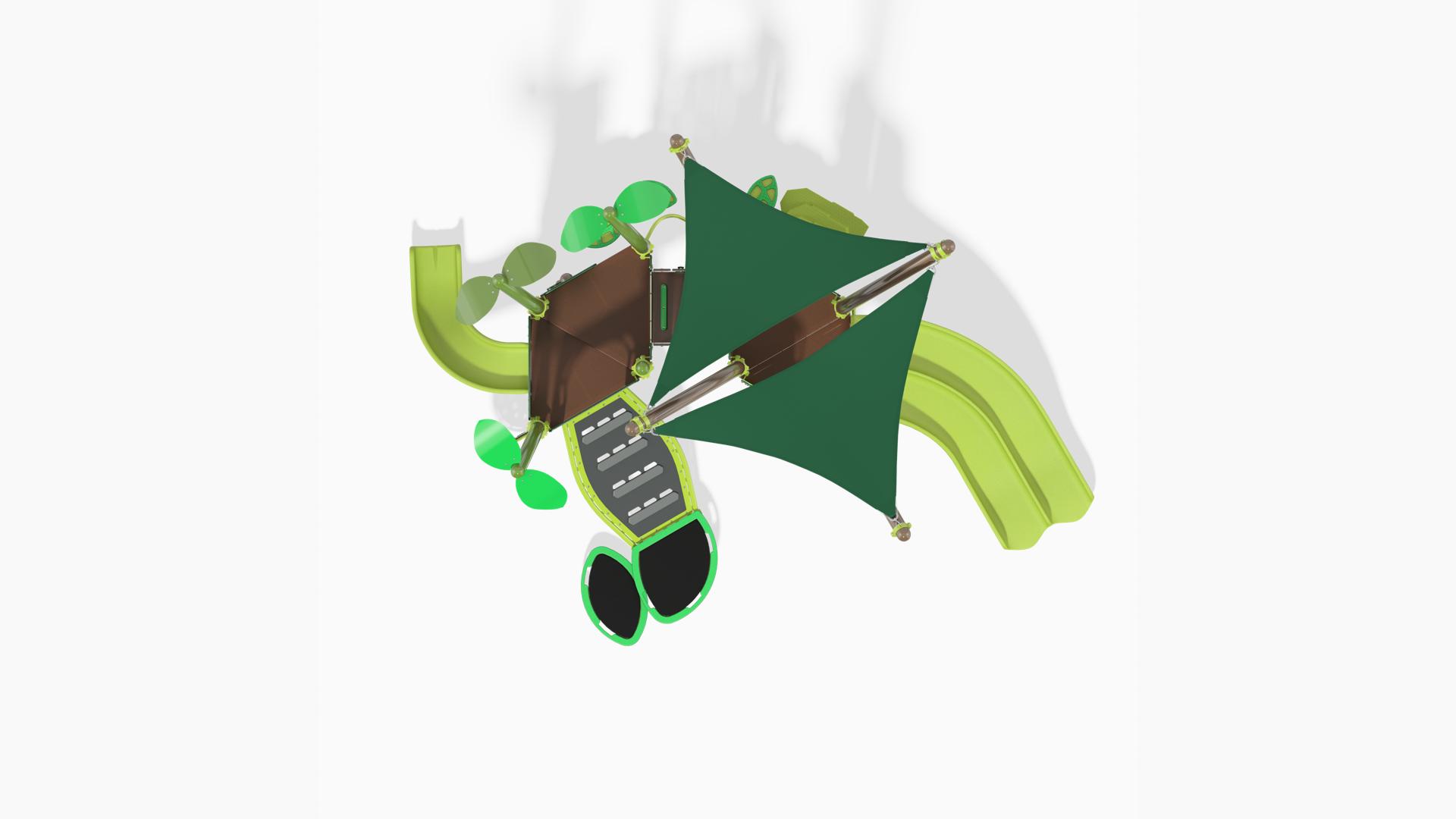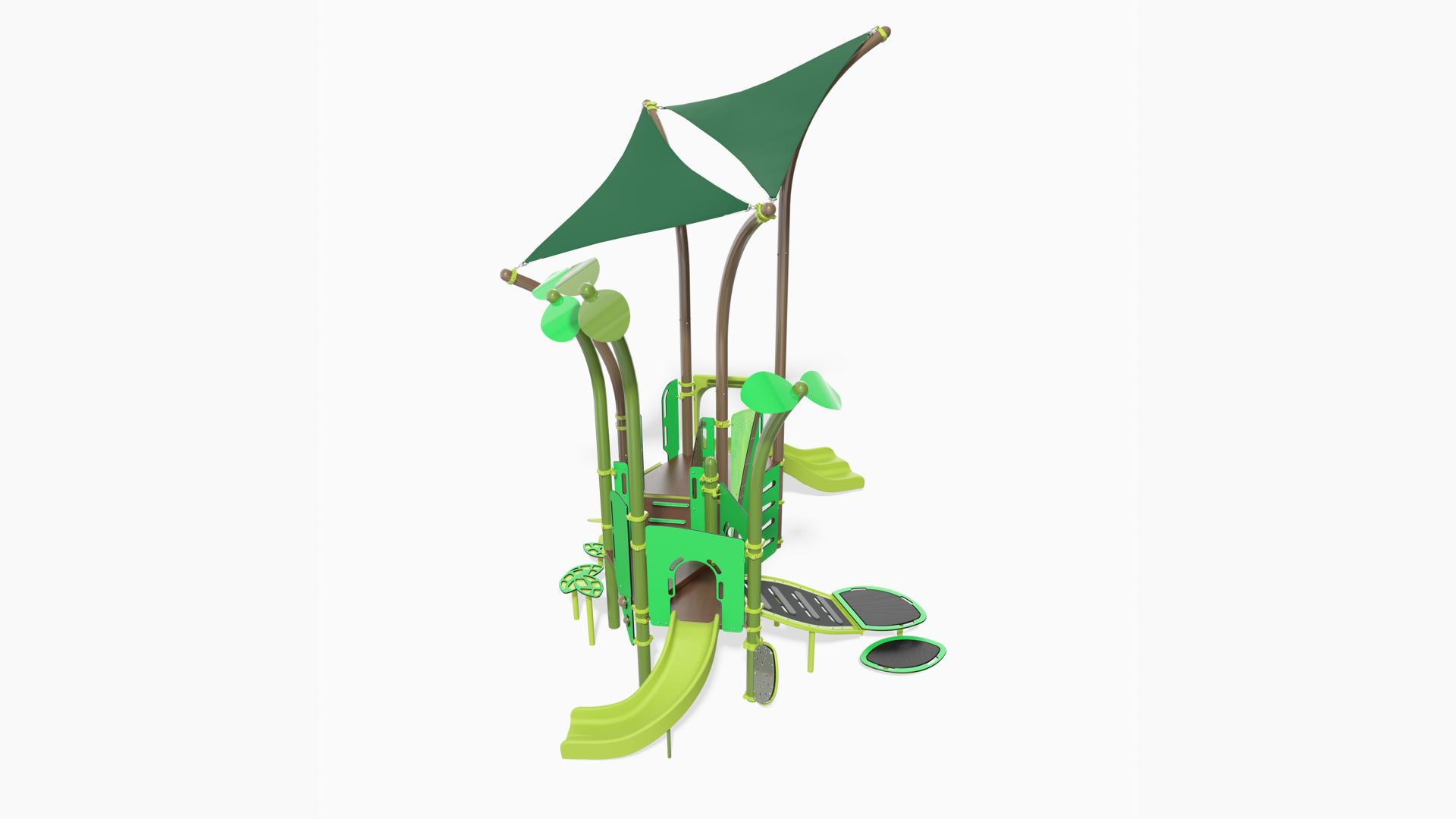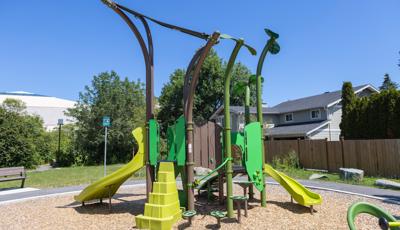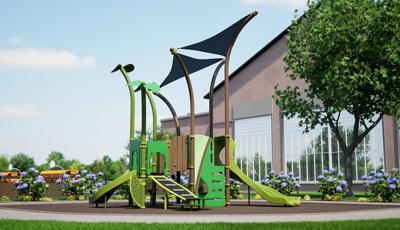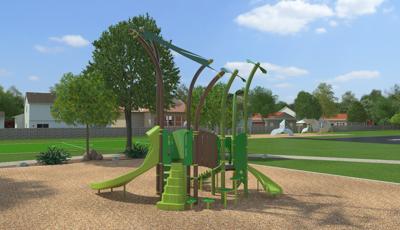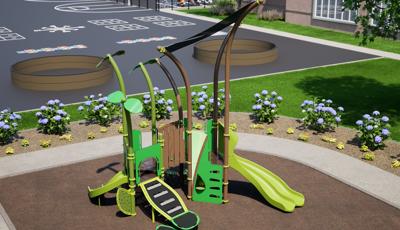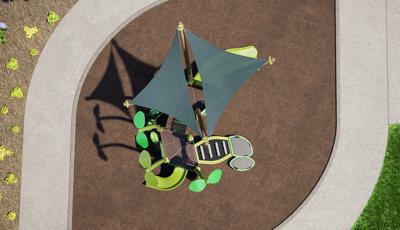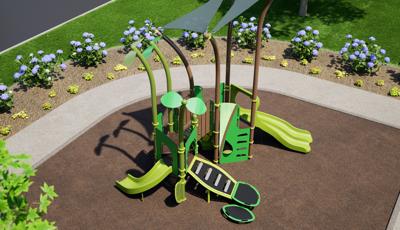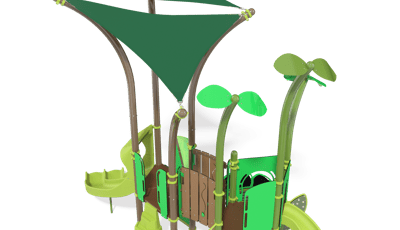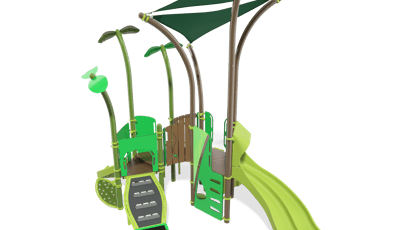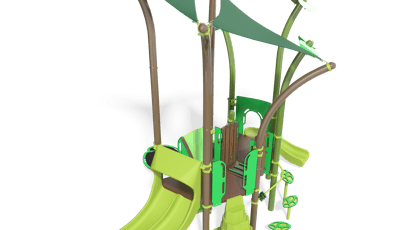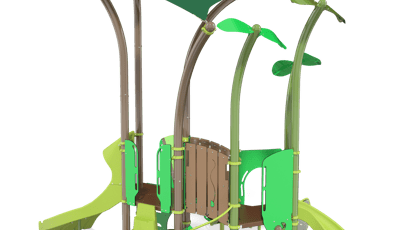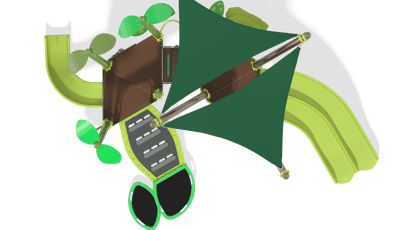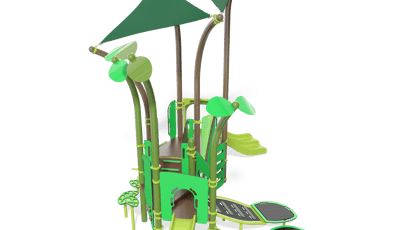 Smart Play® Sprig™ - Animation
Video features an animated view of the new Landscape Structures Sprig nature inspired play structure.
[video: scene fades into a blurred animated view of a Sprig playground. A transparent beveled Landscape Structures logo zooms to fit to the center of the screen. White fills in the ribbon shape of the logo as the logo becomes smaller. Text fades in below the ribbon shape reading: Landscape Structures.]
[video: the landscape structures logo shrinks and shifts to the bottom right corner of the screen while the text in the left corner appears simultaneously reading: Sprig. An animated full elevated view of the back of a school yard equipped with a paved are play area with four square, and basketball courts and the Sprig play area comes into focus. The view slowly pans closer and closer to the playground area with the Sprig play structure. The scene fades to a full side view of an animated rendering of a Sprig playground with children playing. The view circles around the playground showing the different slides and climbers with children positioned at play. The scene fades to a closer circling view around the Sprig play structure with children playing at the different activities. Scene fades again to an elevated top-down view of the playground's triangular shades and budding leafy post top designs.
[video: scene fades to a side view of the play structure as the view pans upwards towards the triangular shades above. The view finishes with a bird's eye view of the entire play area. The screen fades to black as the Landscape Structures logo appears in the center of the screen. Text below the logo reads: for a better tomorrow we play today.]
Product Lines/ Categories
Design/CAD Files for this Playground
Price Range (USD)
$20K-$40K
Pricing reflects only the equipment shown in the 3D render above in USD. Freight, brokerage, exchange rates, etc. not included. For international and exact pricing, please contact your local playground consultant.
Contact Your Consultant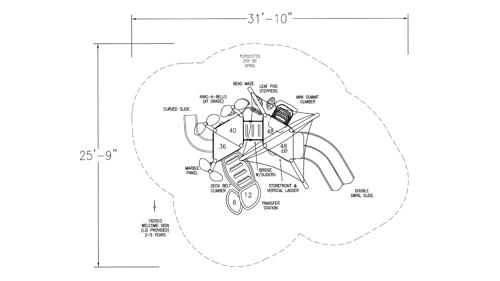 Introduce budding climbers to the just-right heights of Smart Play® Sprig™. Kids ages 2 to 5 can discover a variety of ways to flex emerging skills while exploring this new-growth playstructure.
With a color palette as fresh as spring, this whimsical structure looks like it's sprouting from the earth. A foliage-themed Marble Panel® engages the senses at ground level. Above, a leaf slider delights as little ones navigate the bridge beneath a canopy of SkyWays® shade fabric. Tots can step or crawl across leafy pods, slide flower blossoms back and forth, or whoosh down one of two slides to ring the chimes at the bottom. Pair Sprig with the matching 5 to 12-year-old playstructure, Tree Tops™, and you'll create an entire forest of play.
Our color palettes offer a range of options to customize your projects
Our state of the art materials make our playgrounds stand out.
Related Playgrounds & Designs