All-Nations KidzQuest, First Apostolic Church
Maryville, TN USA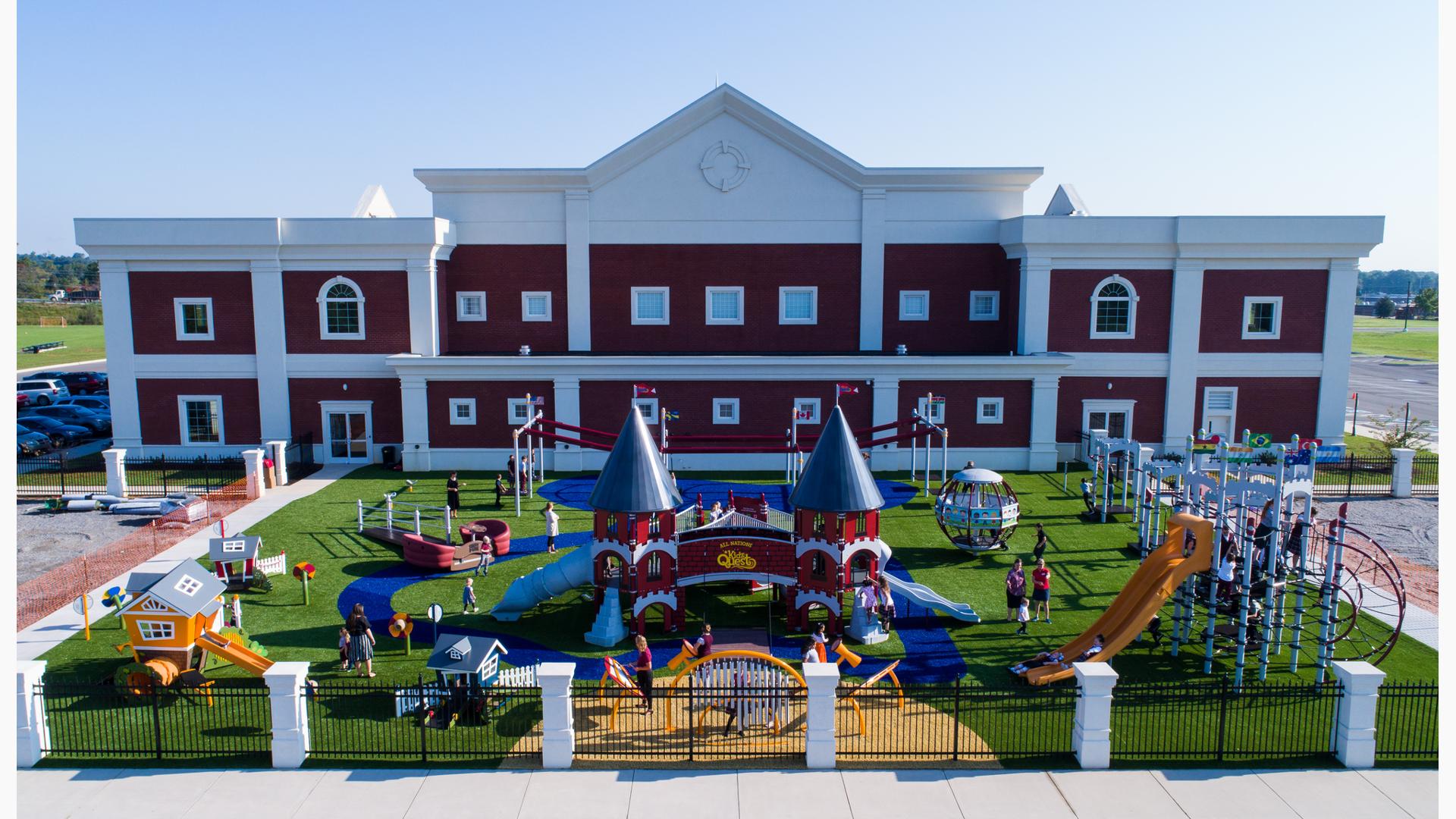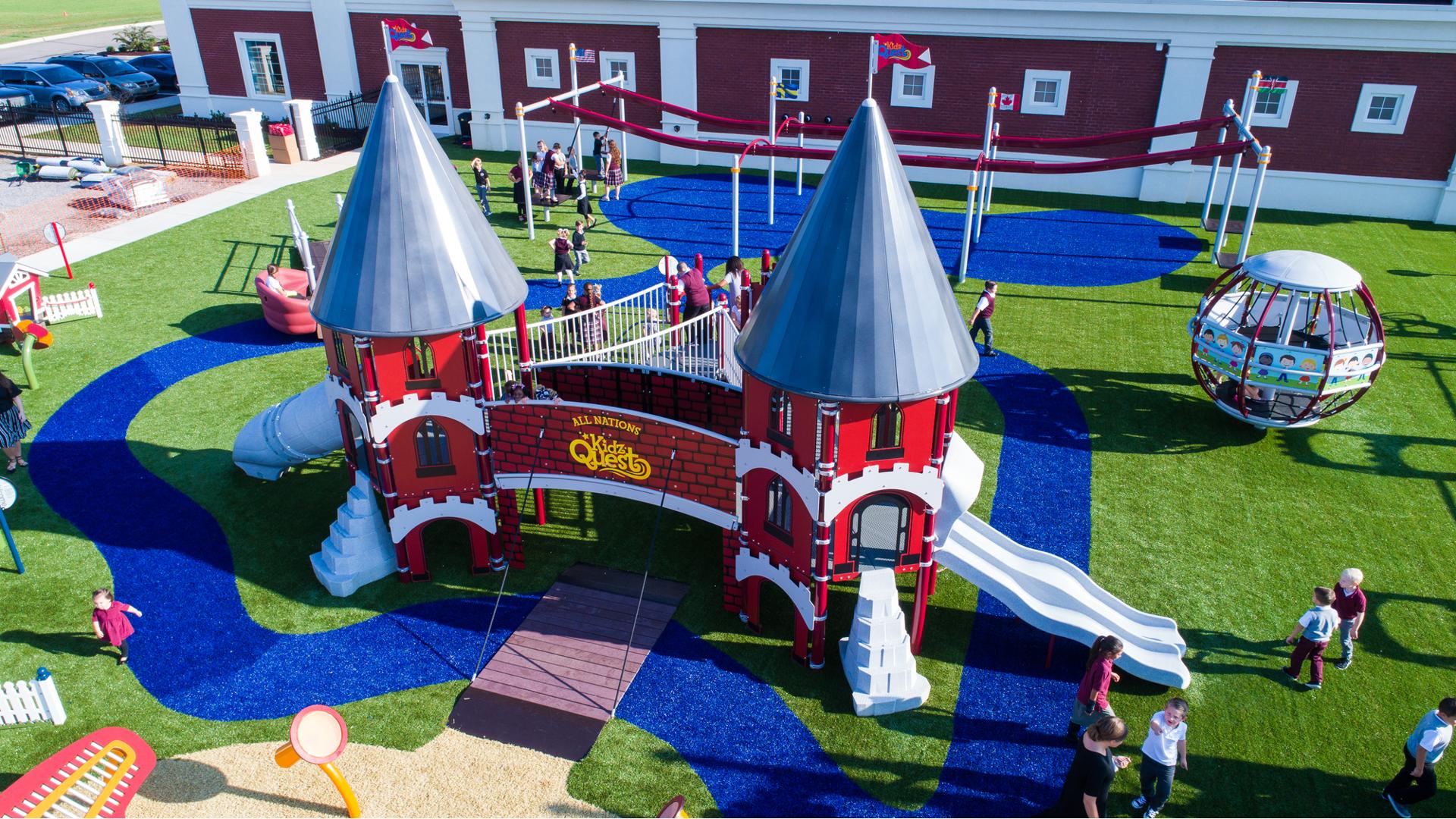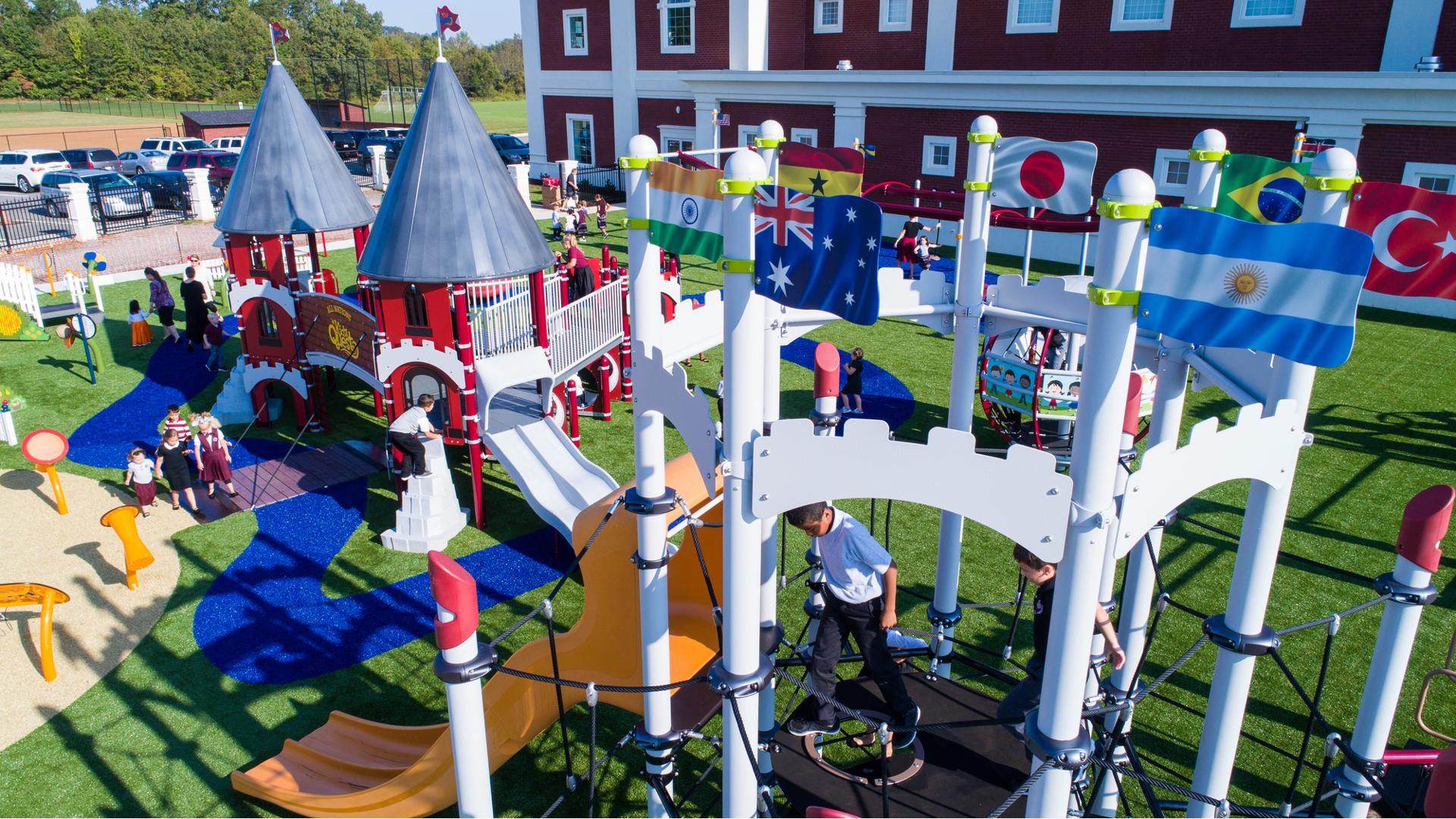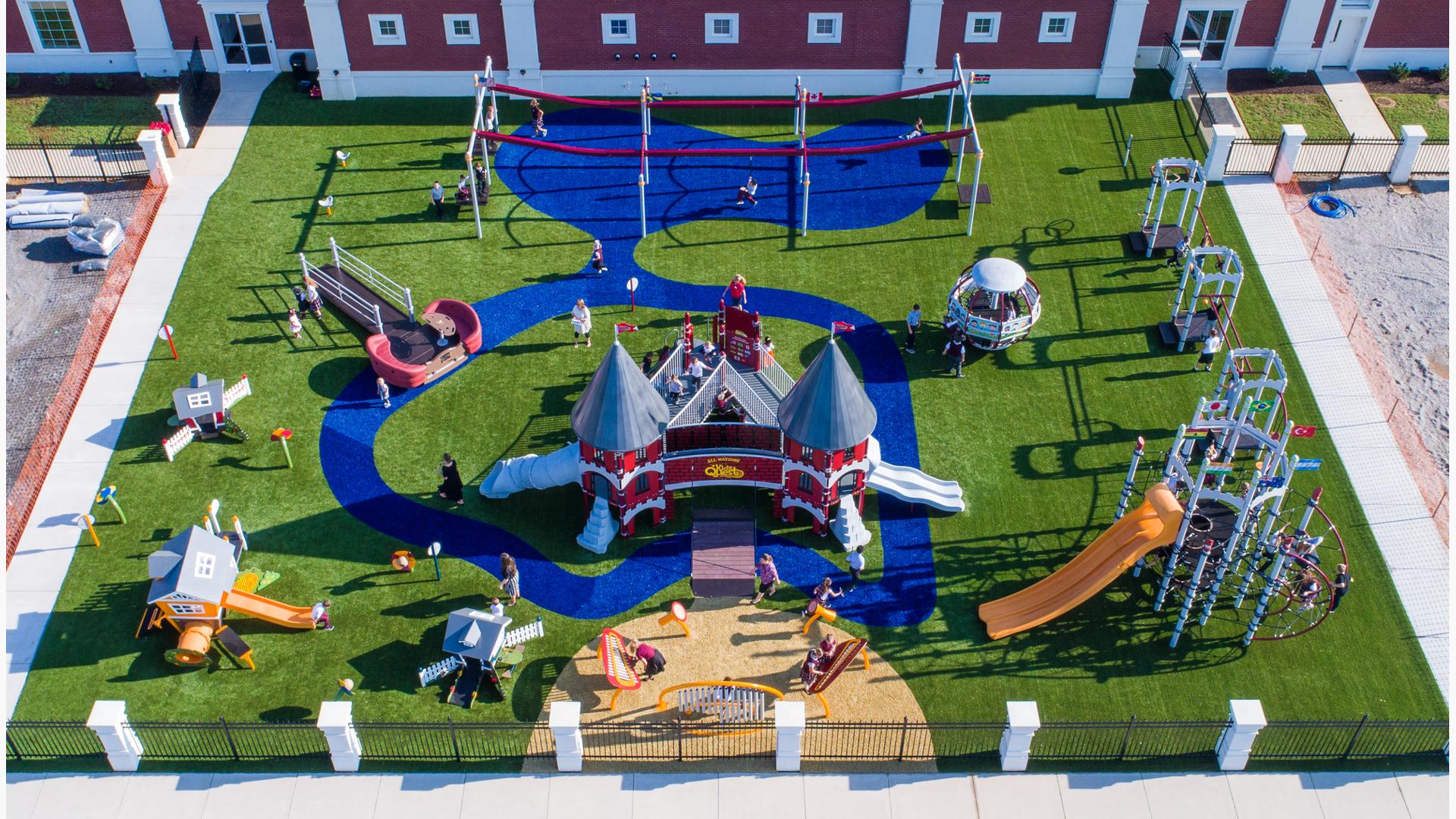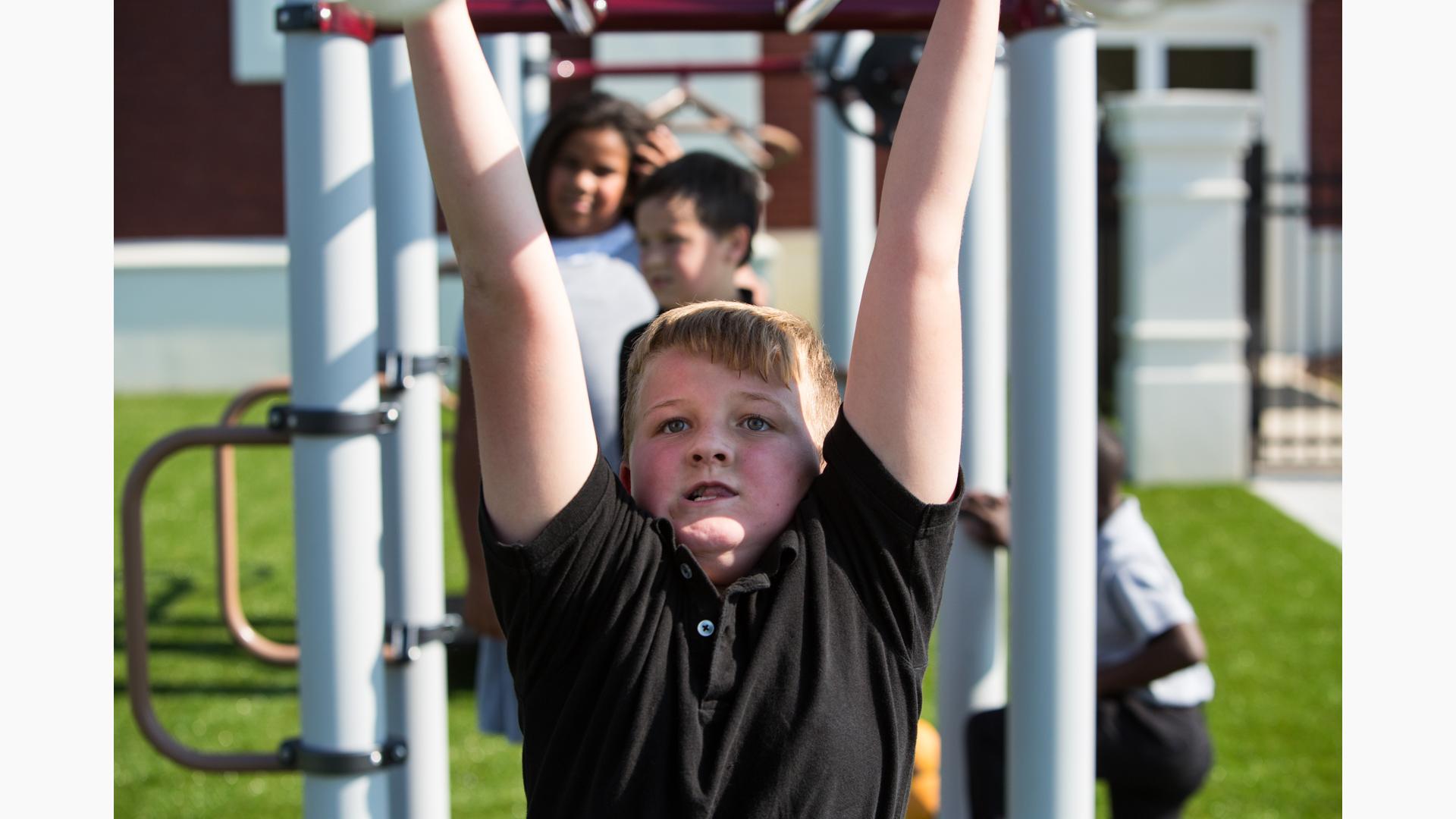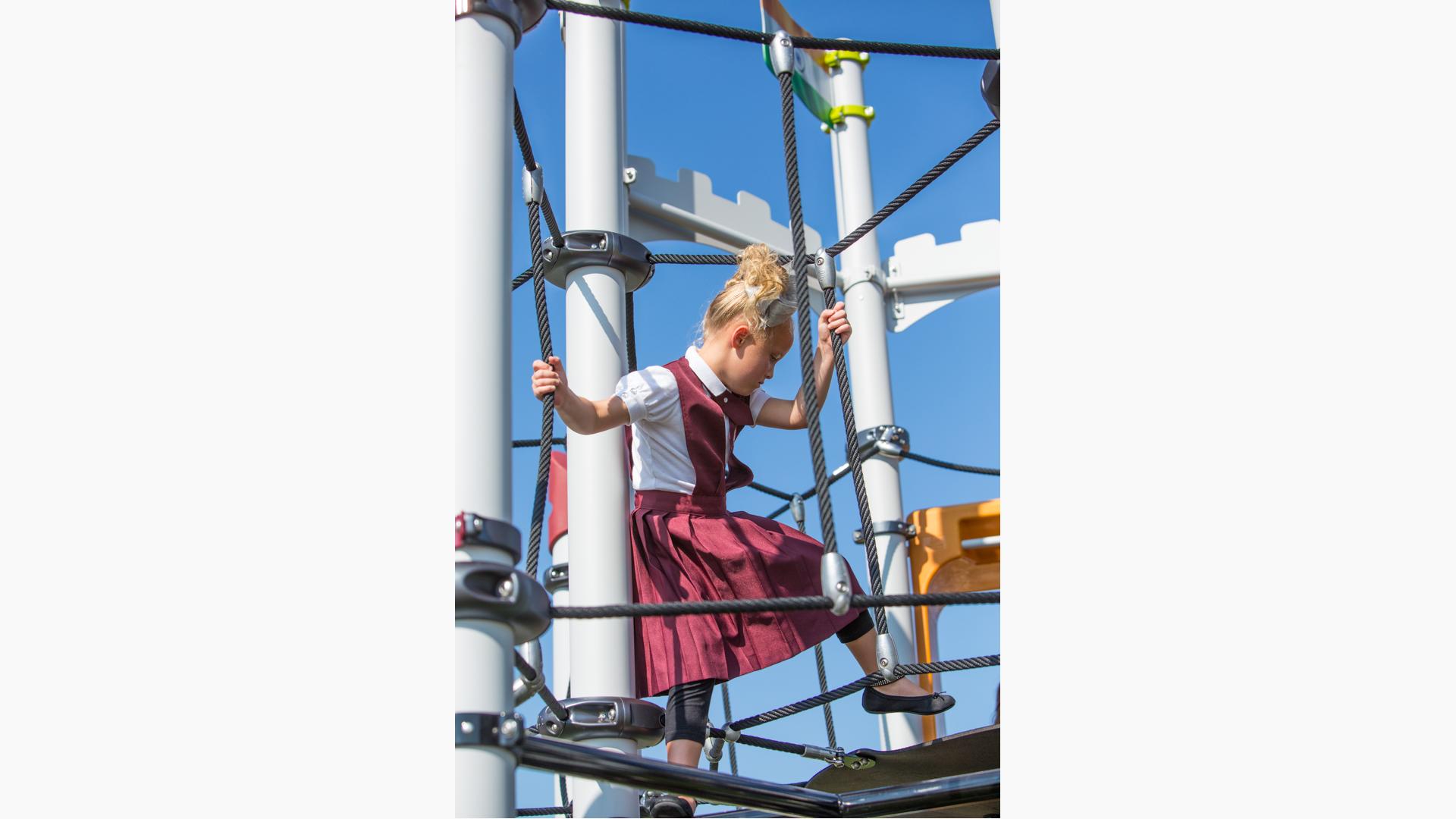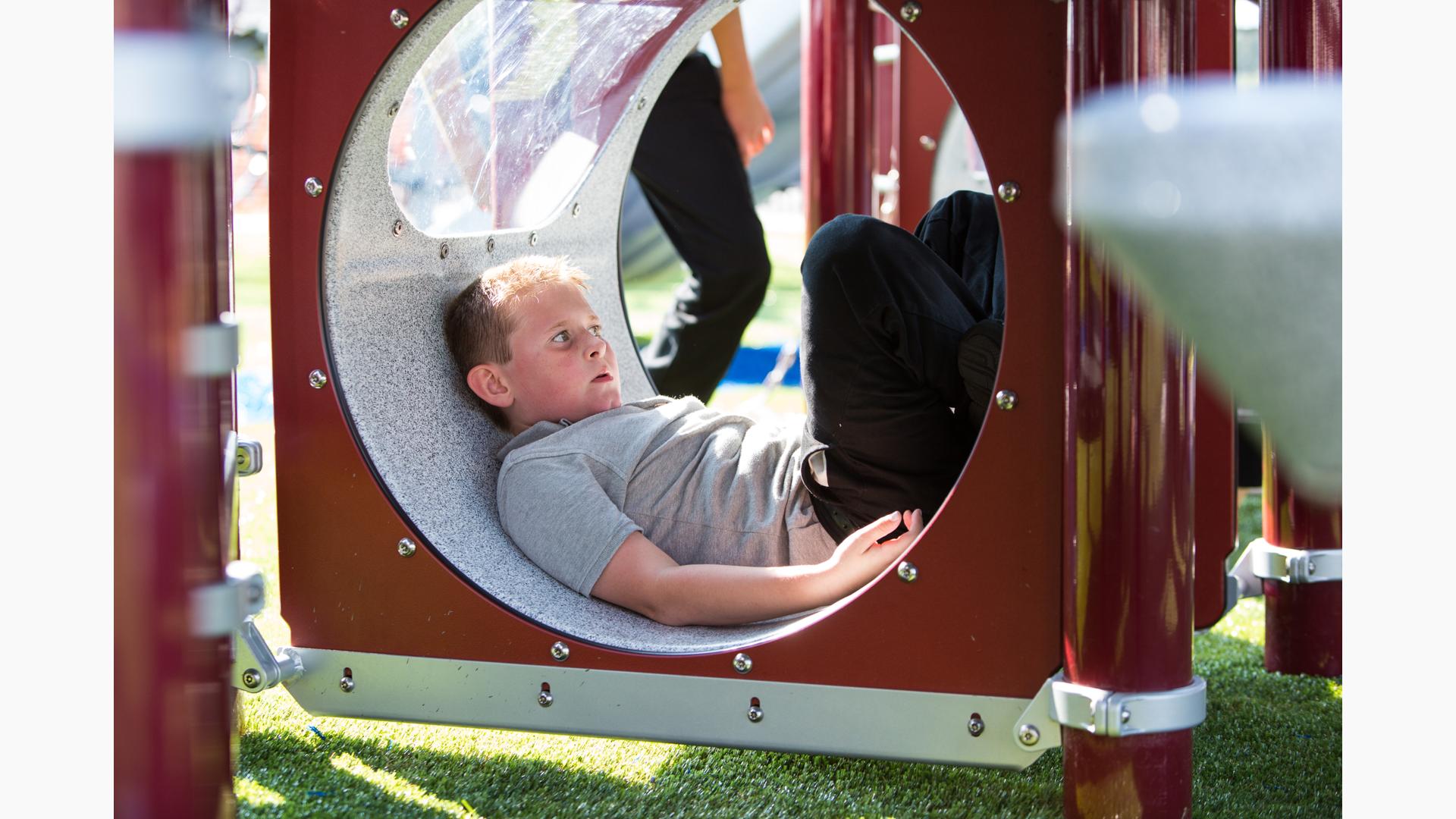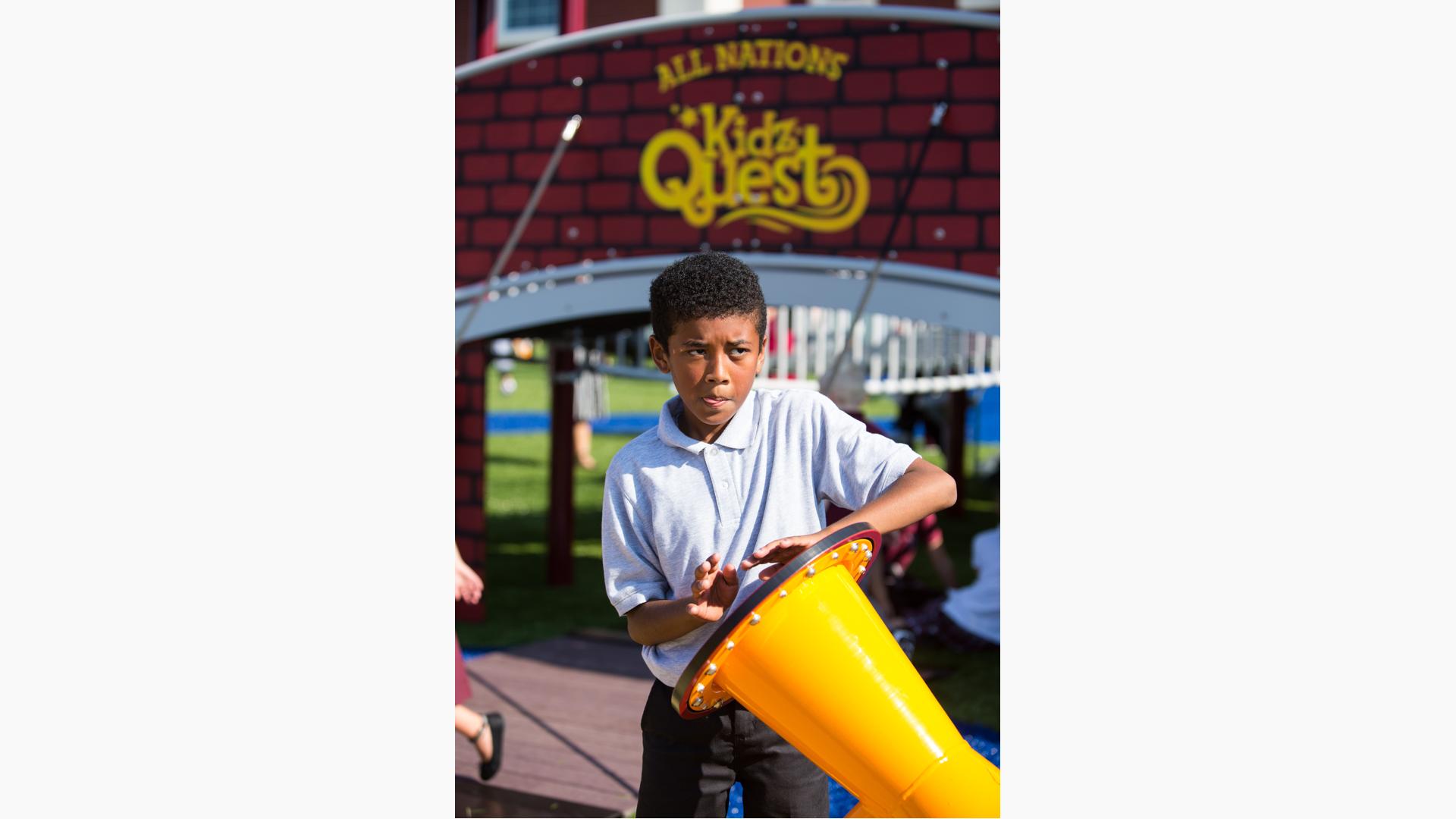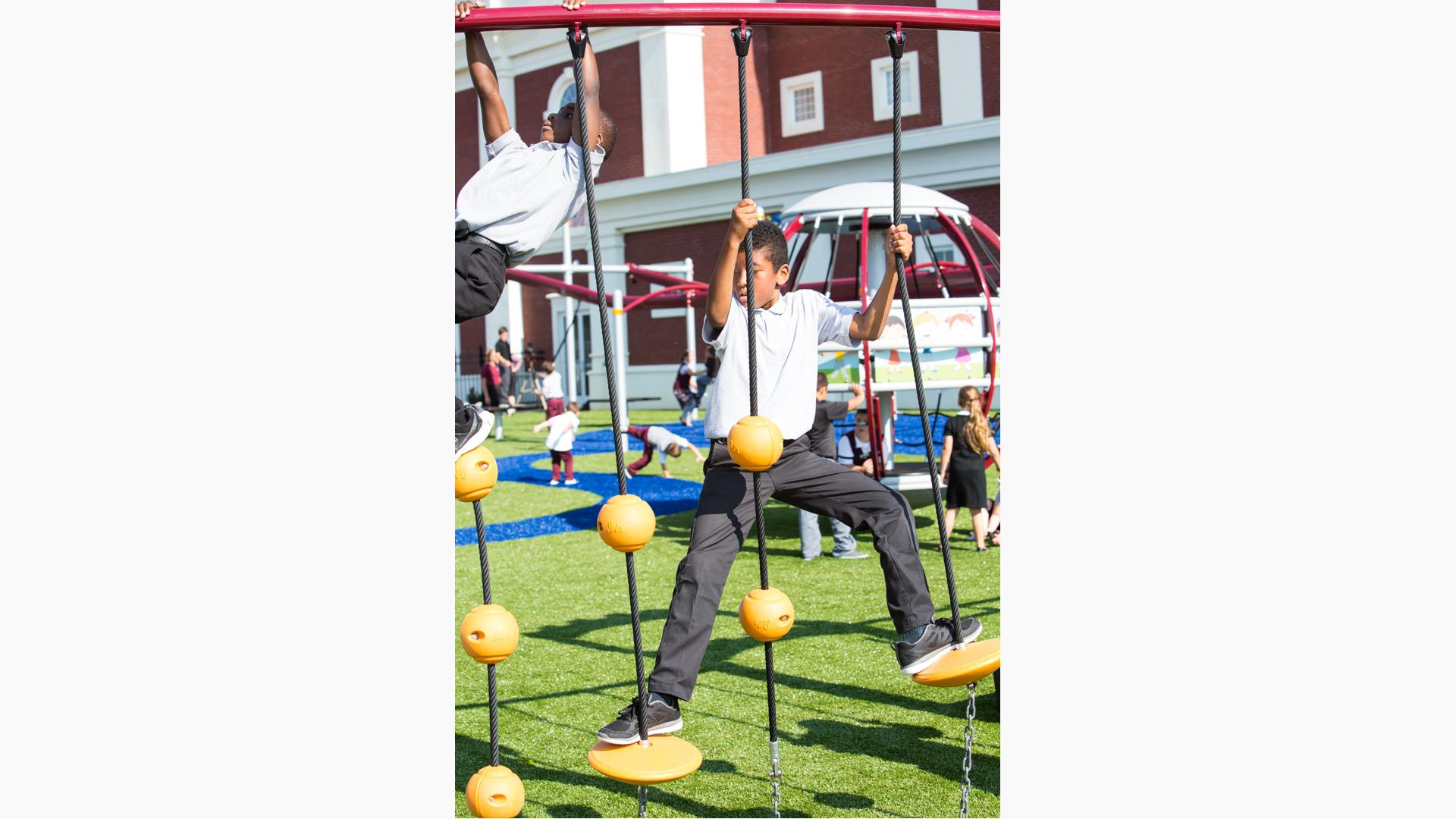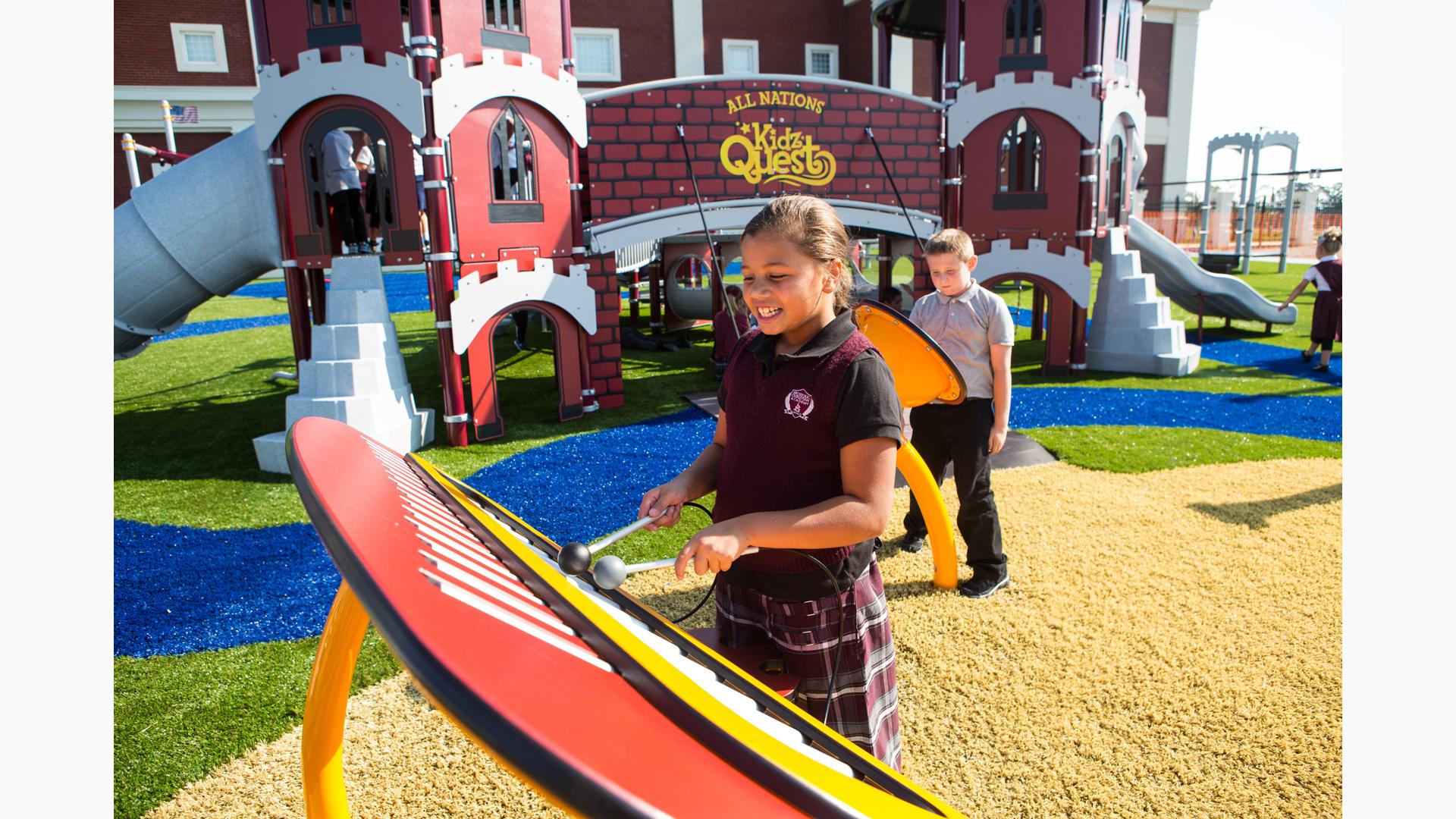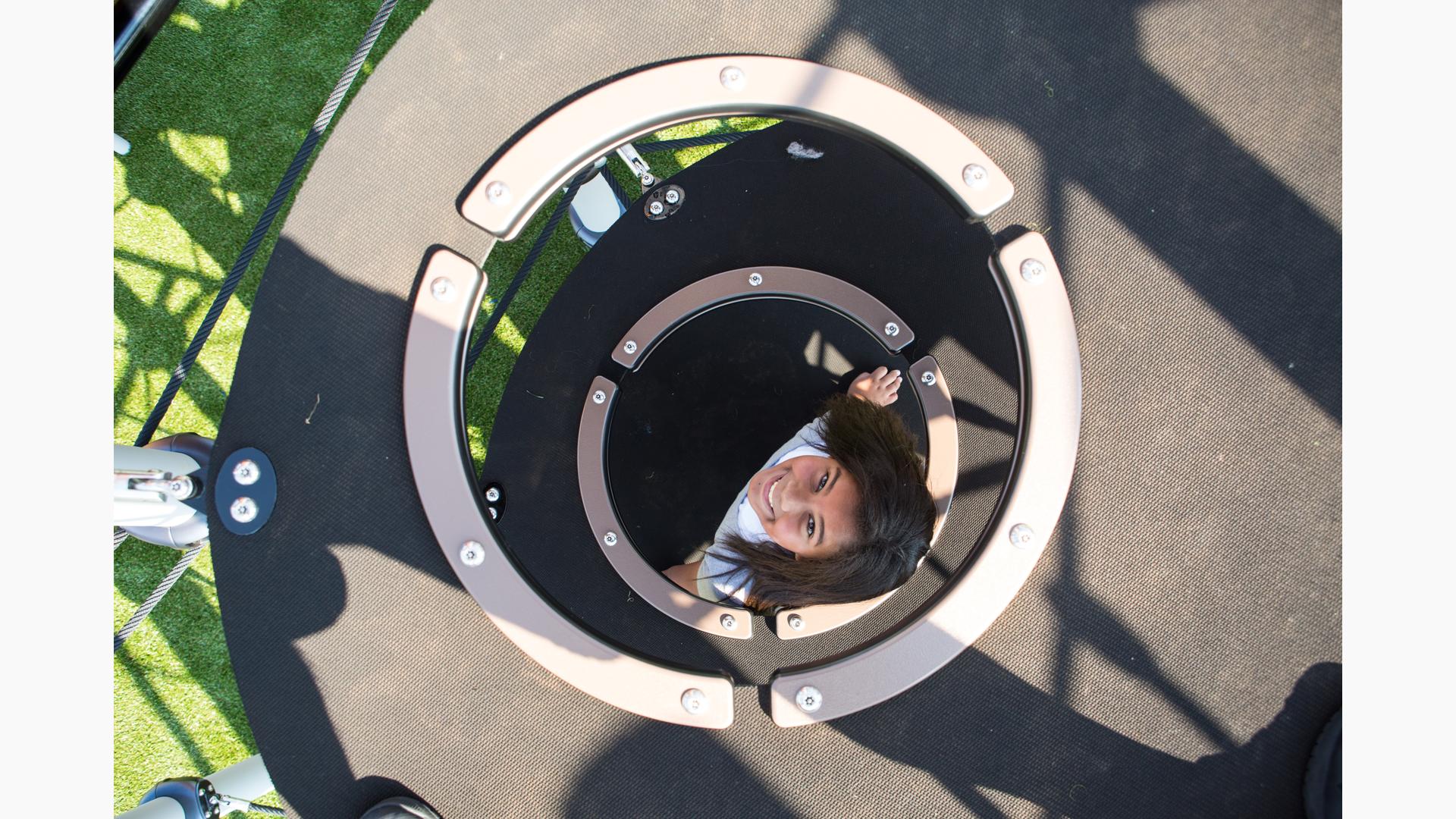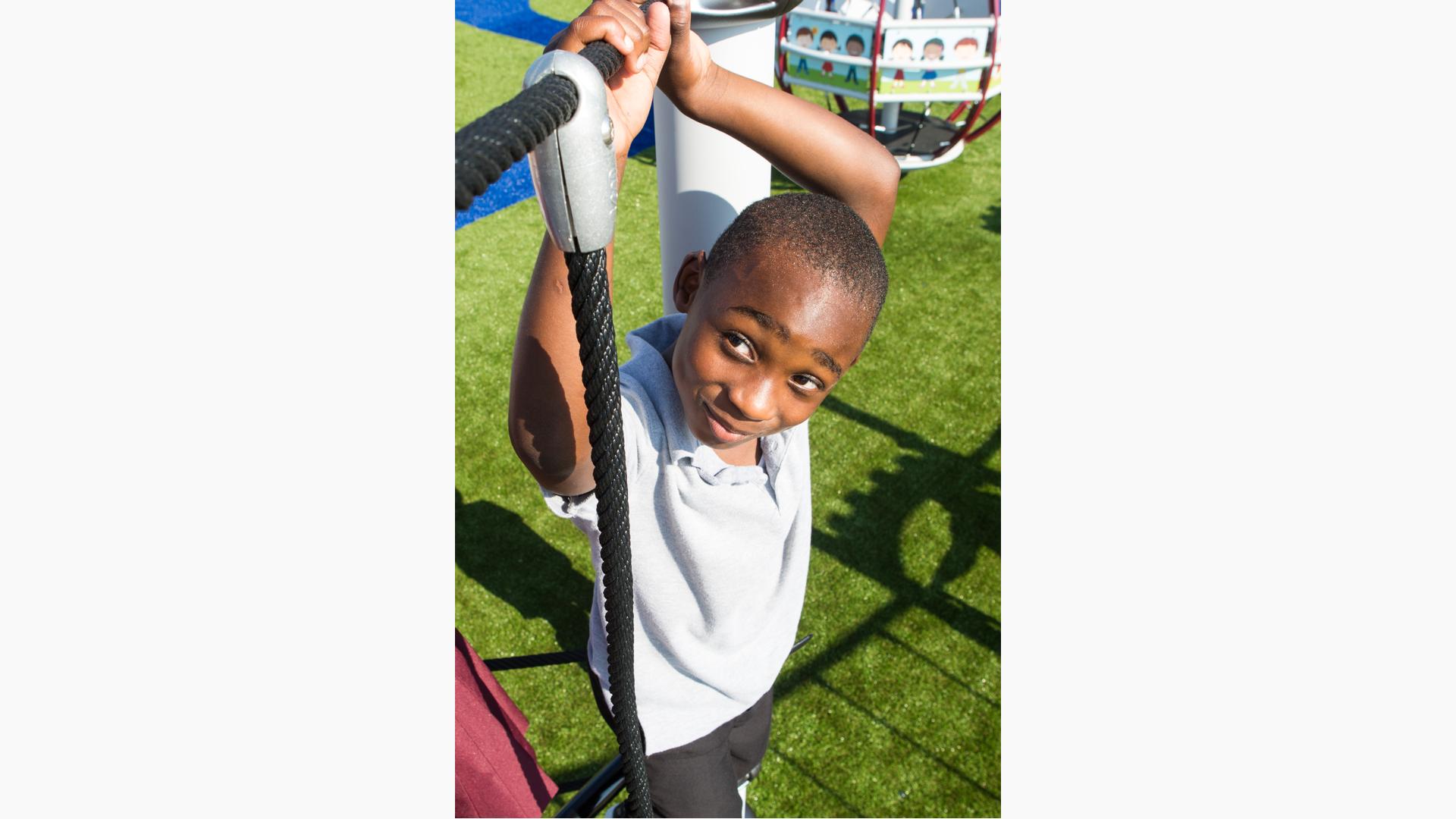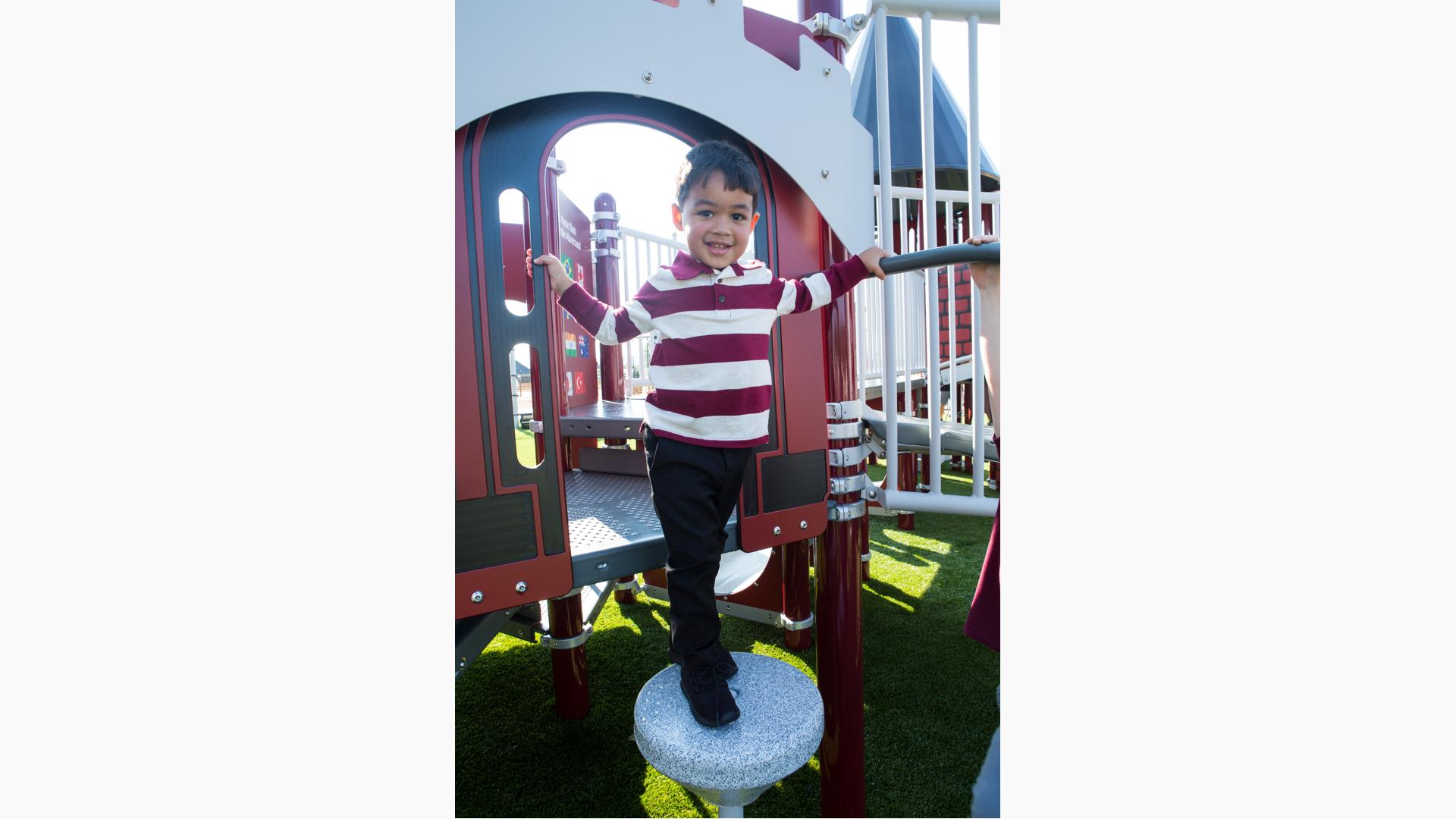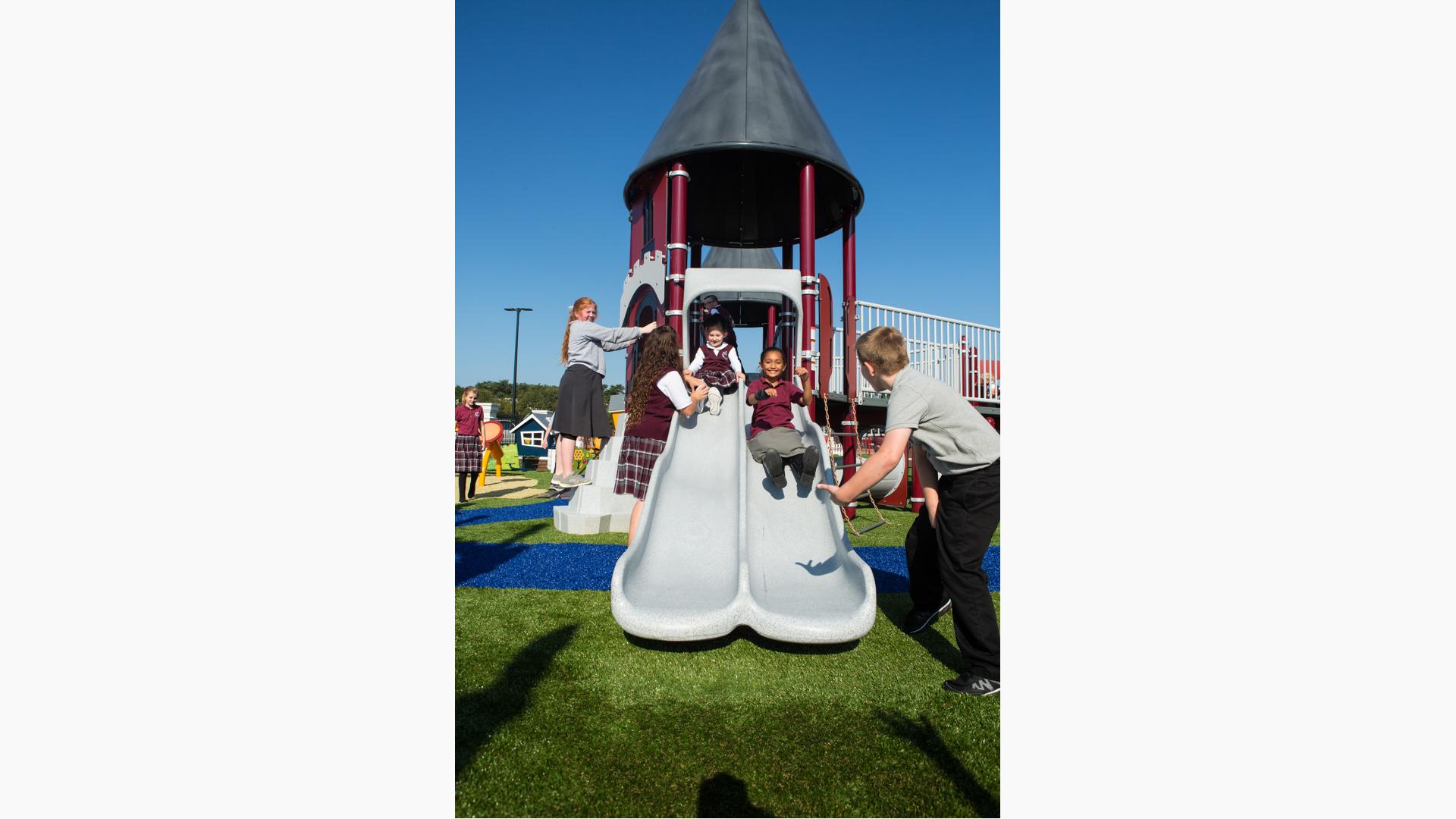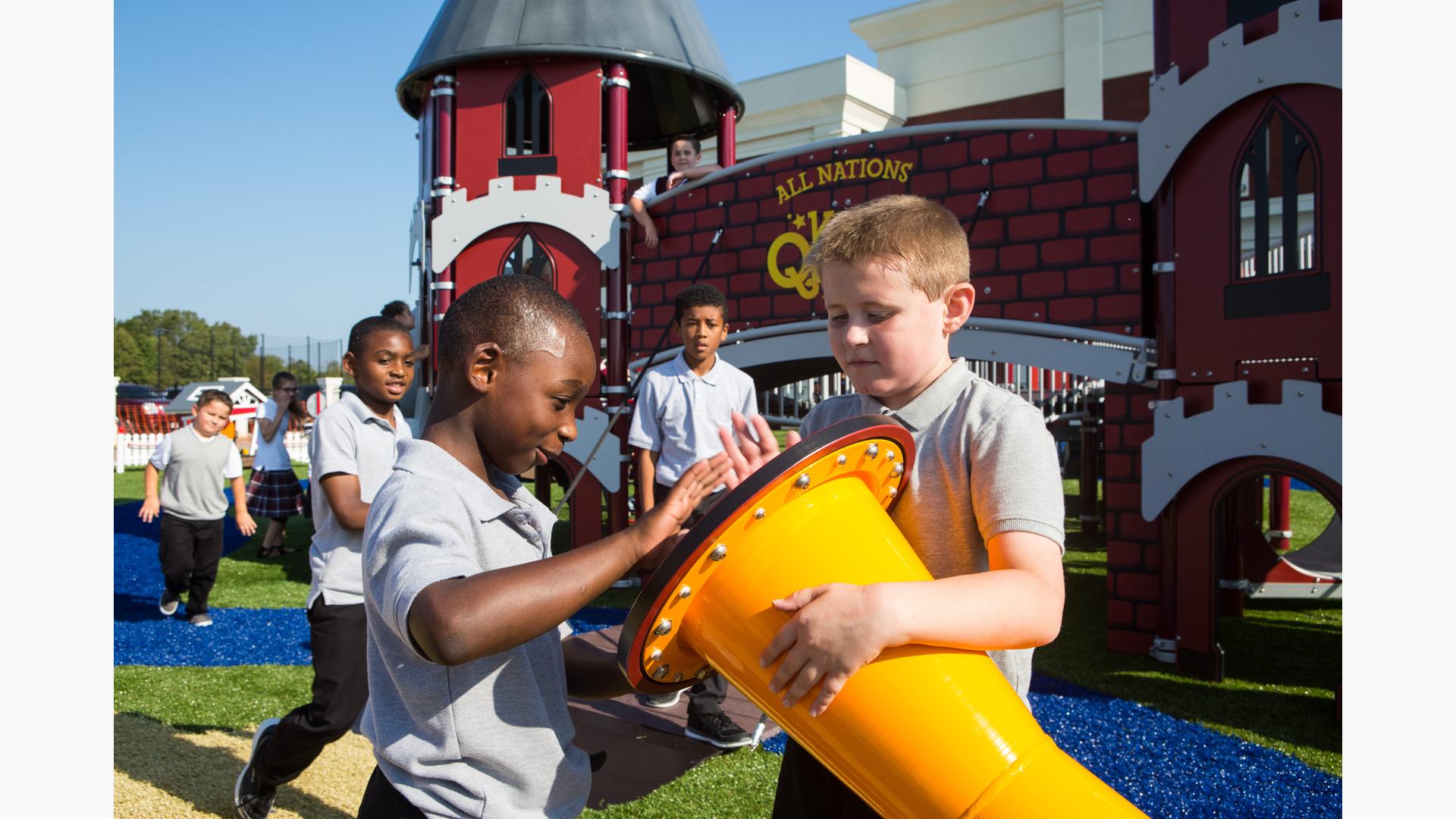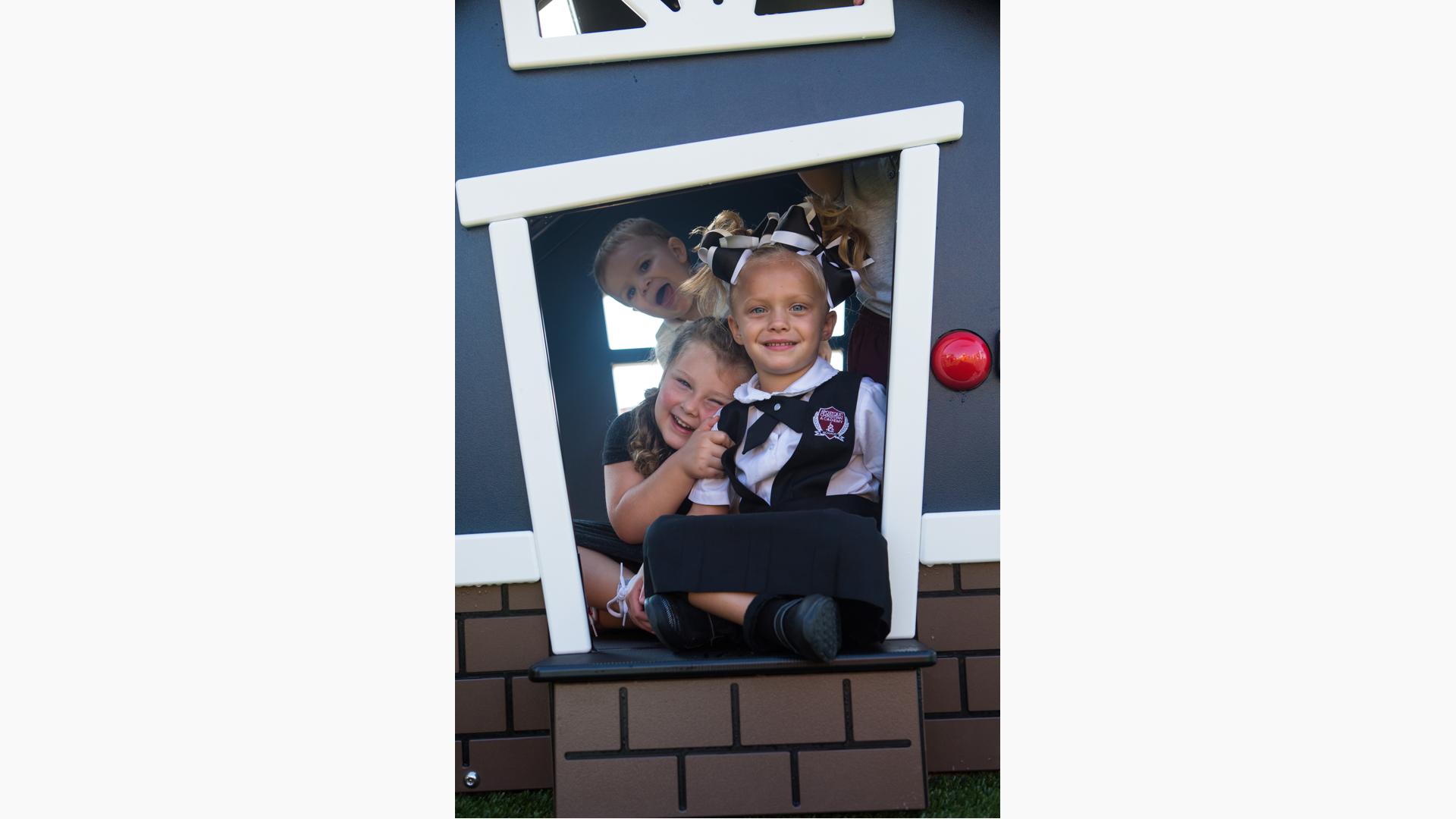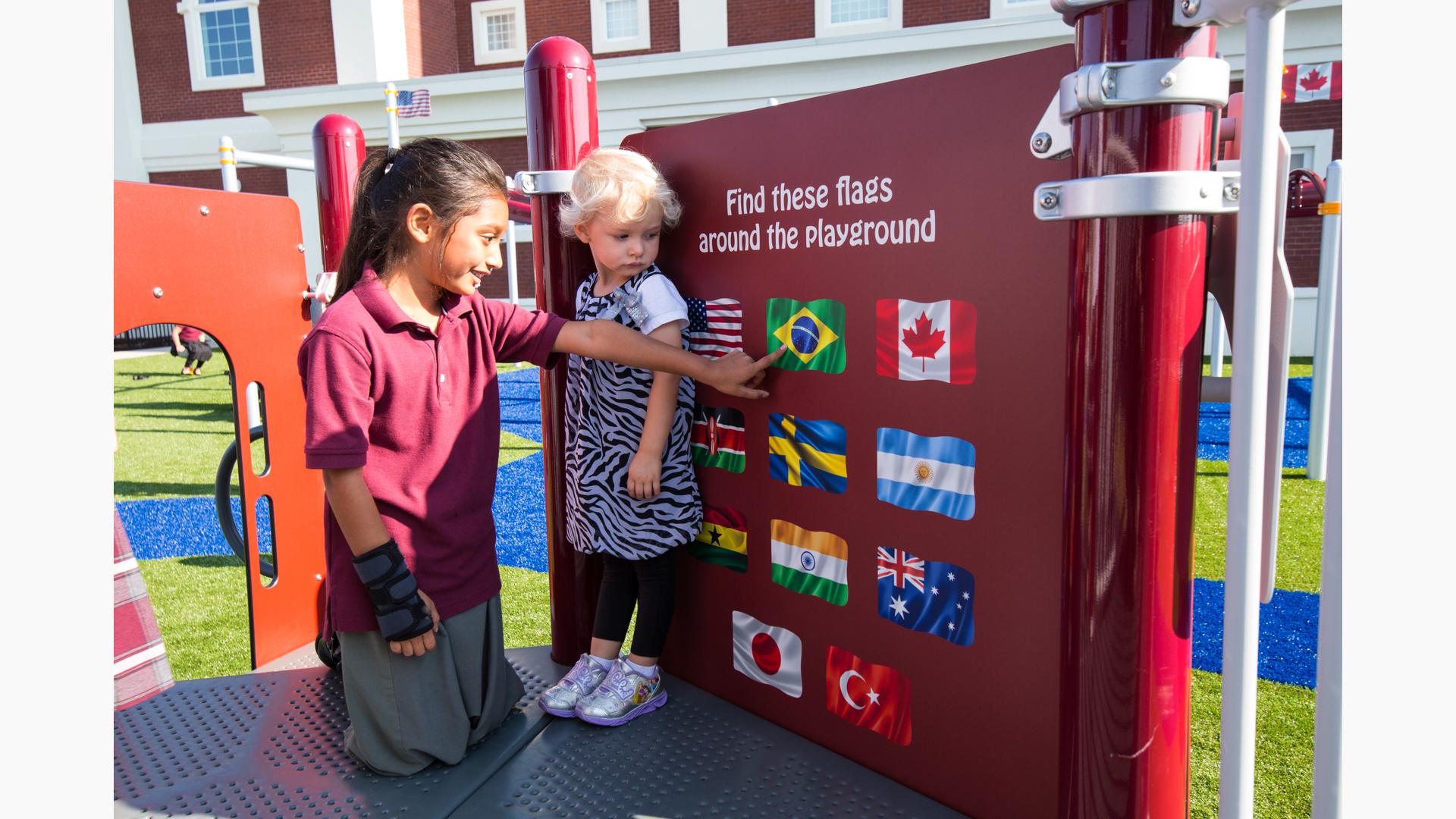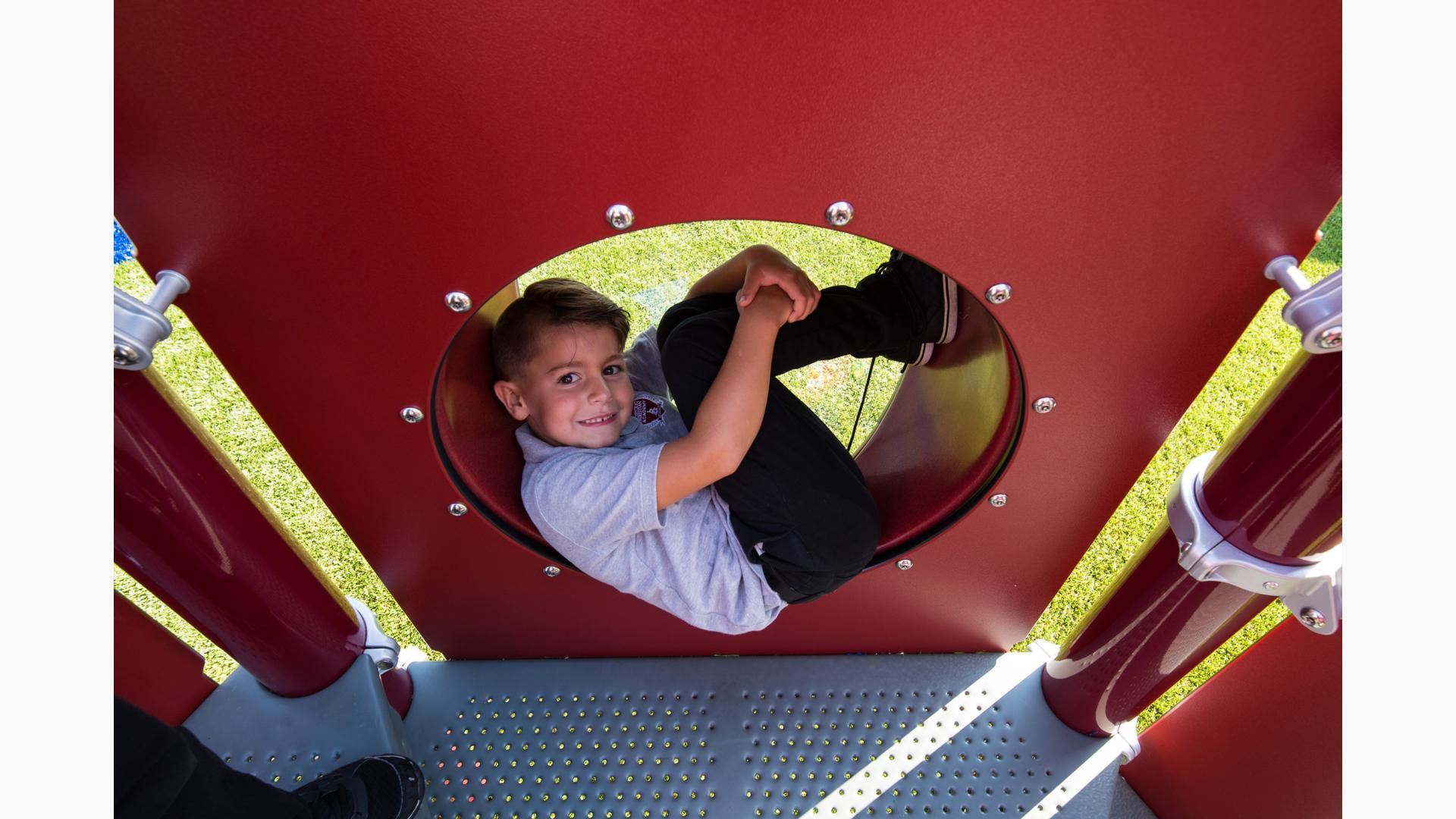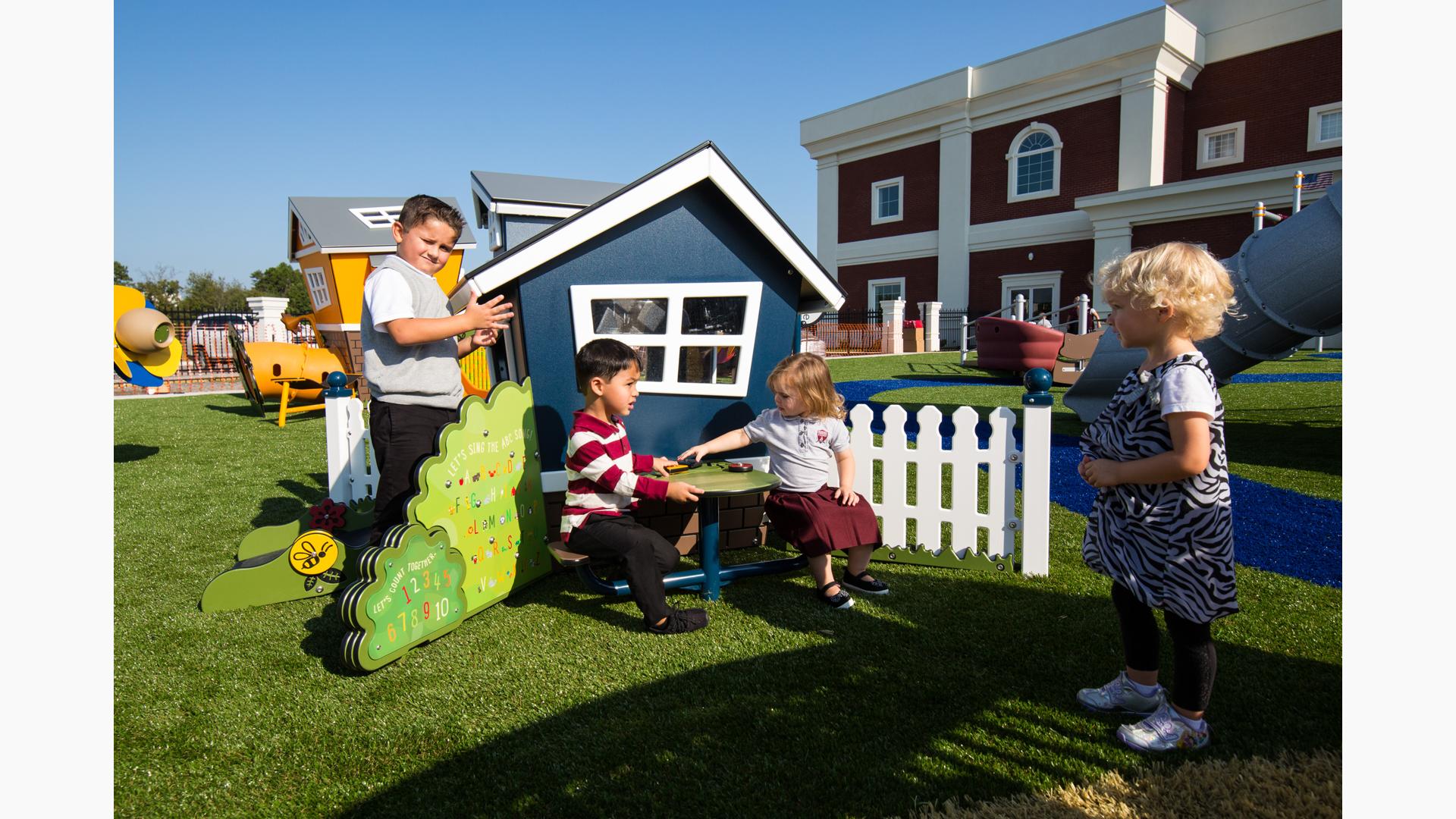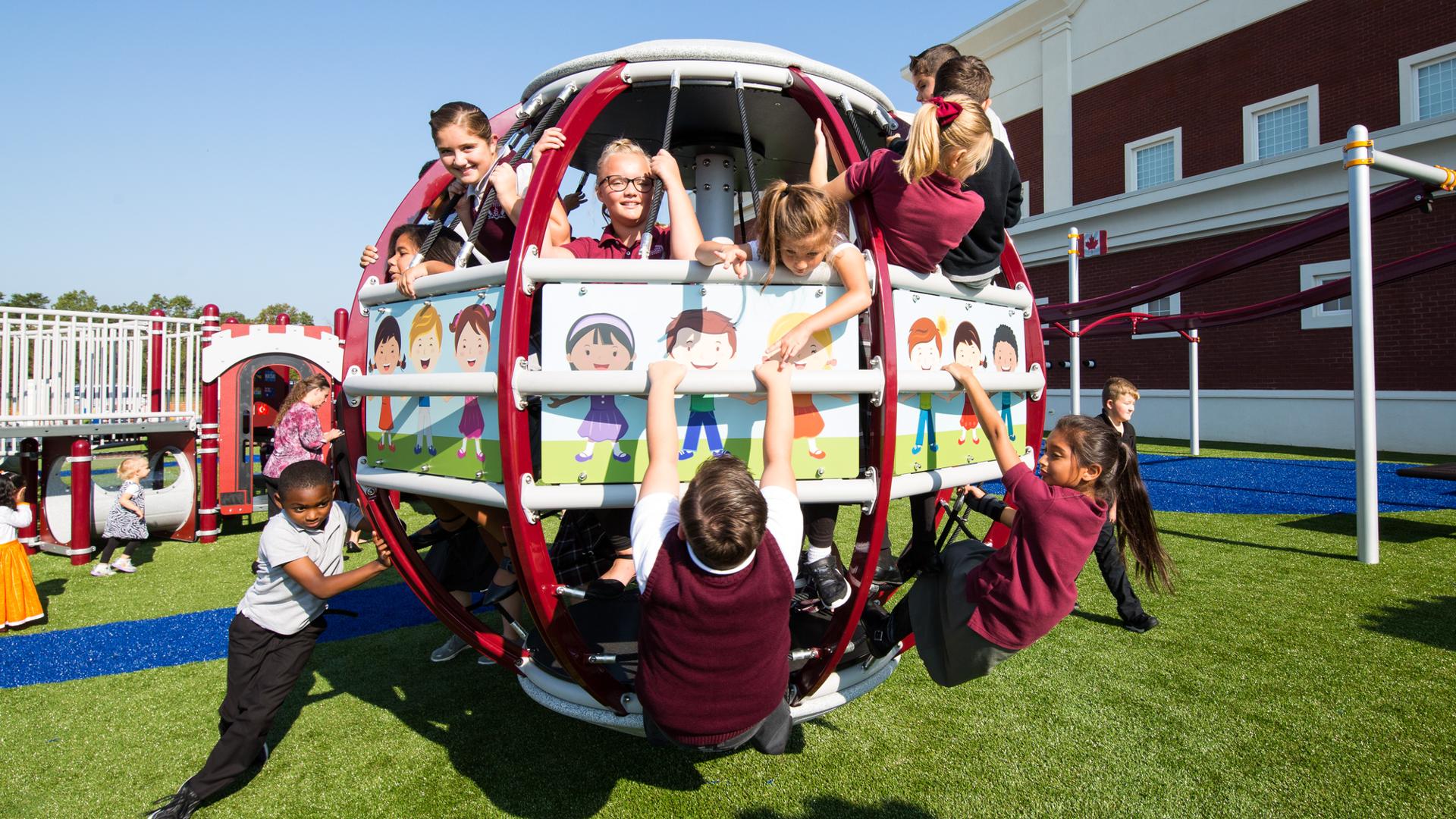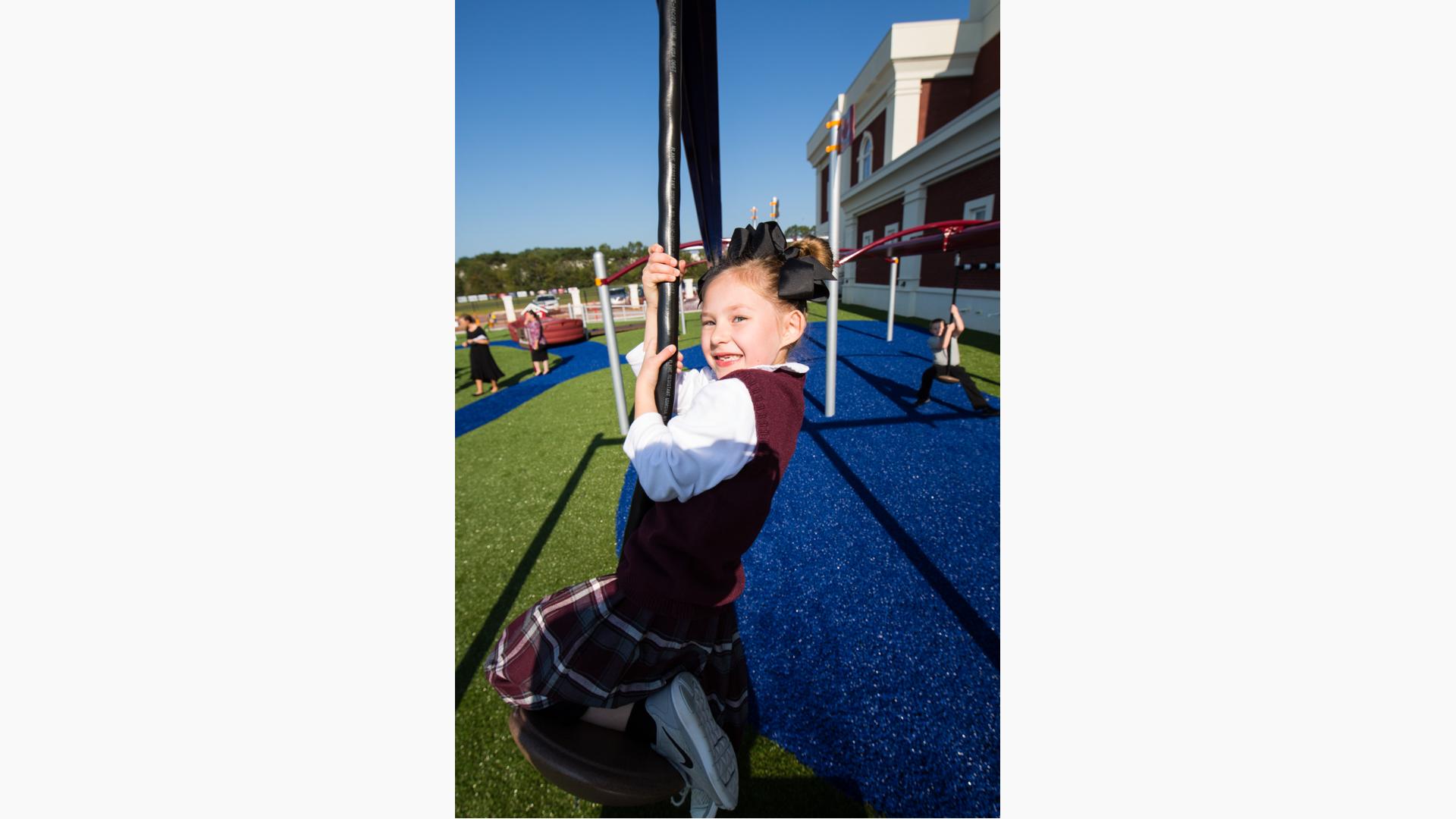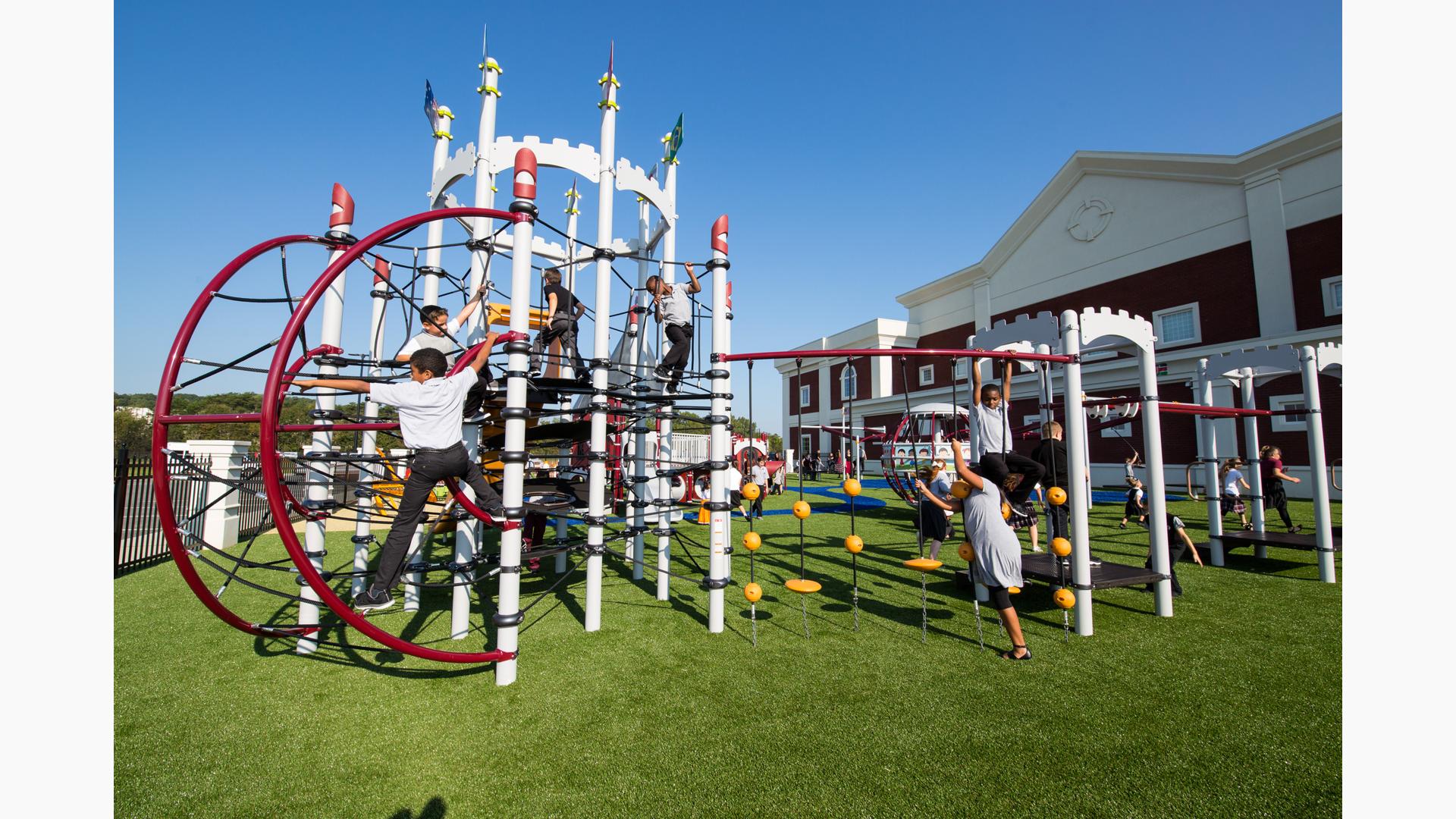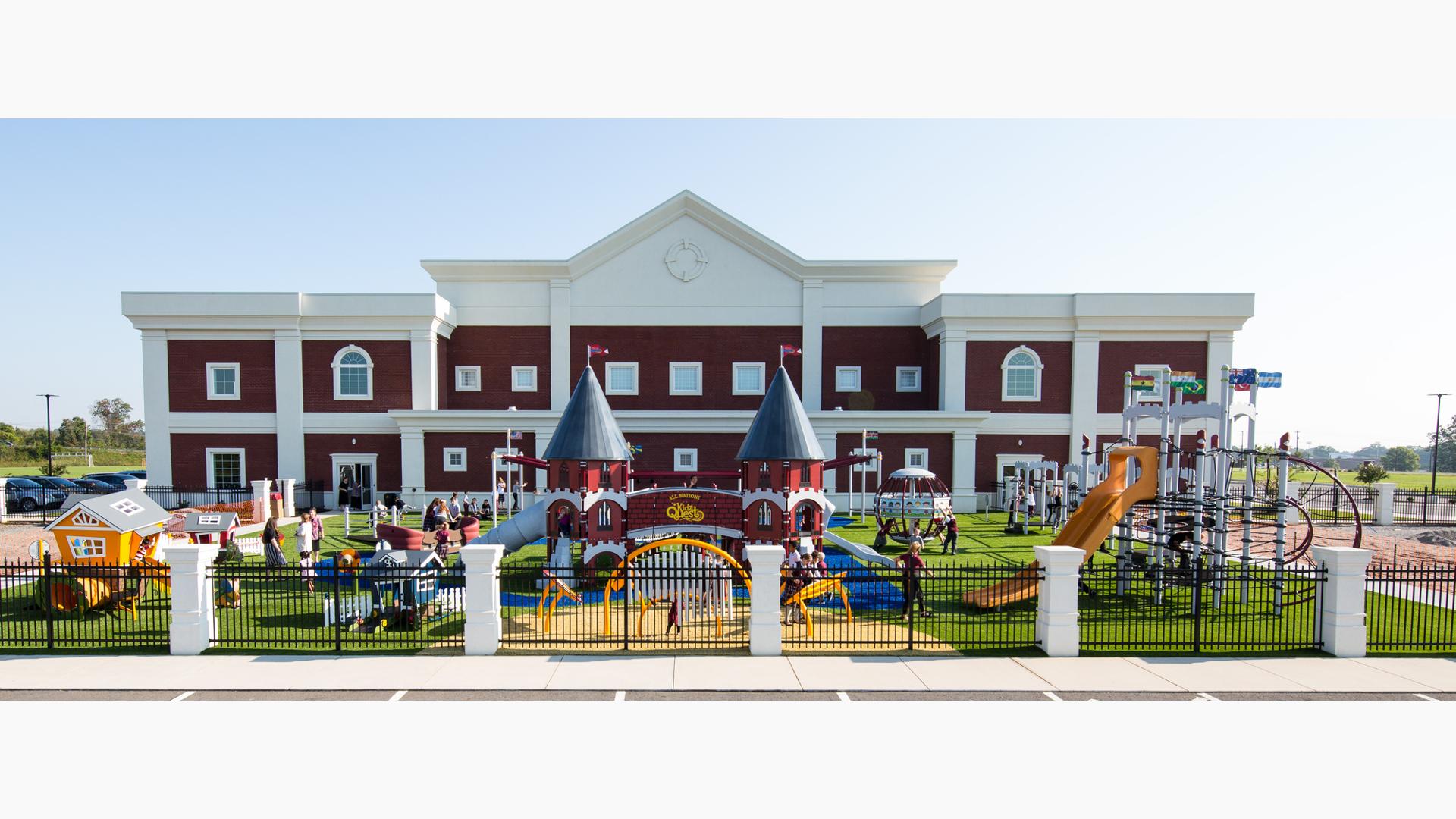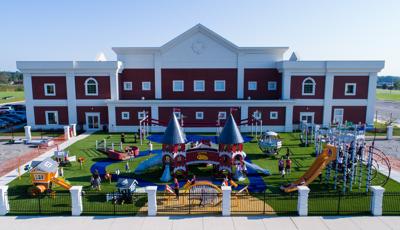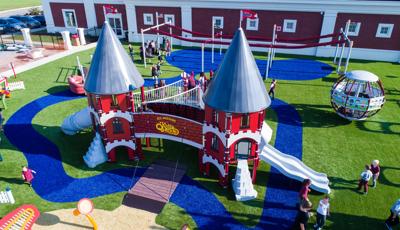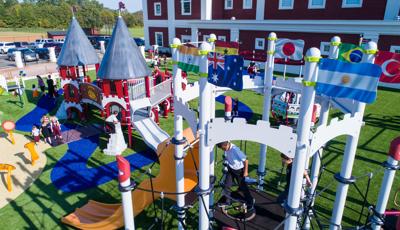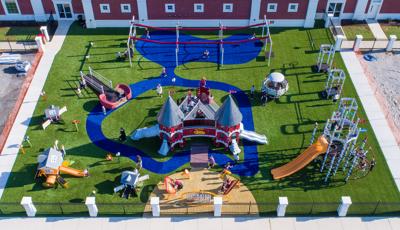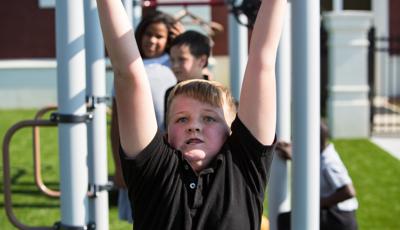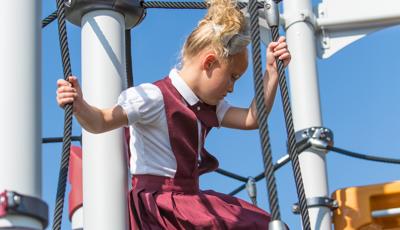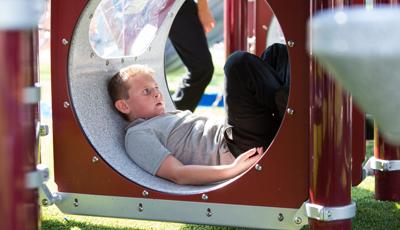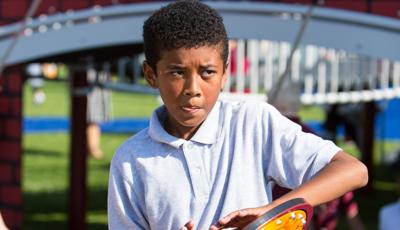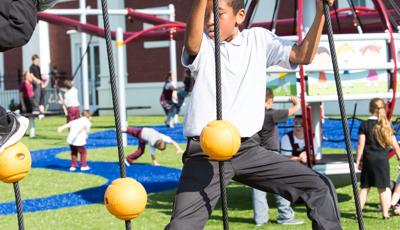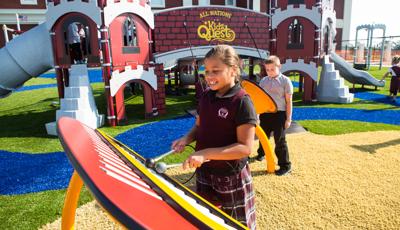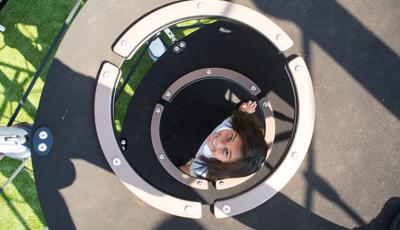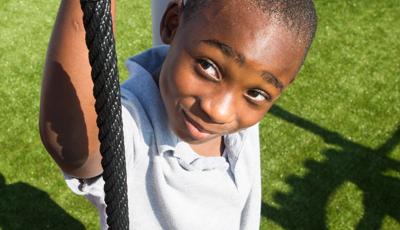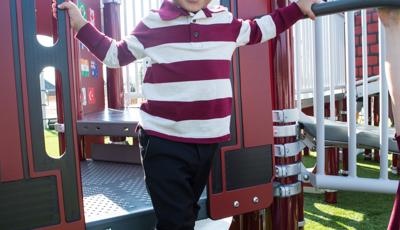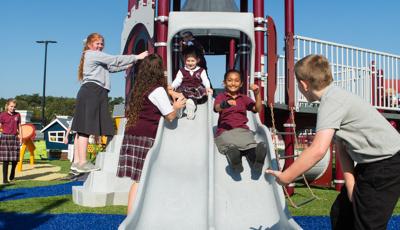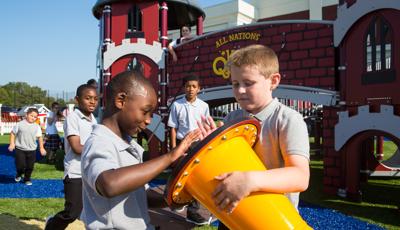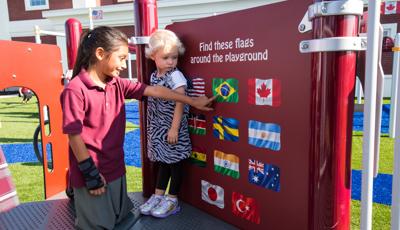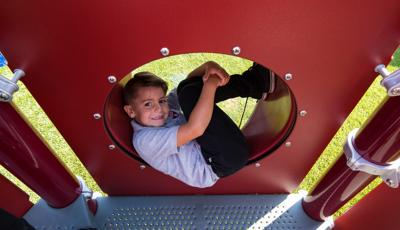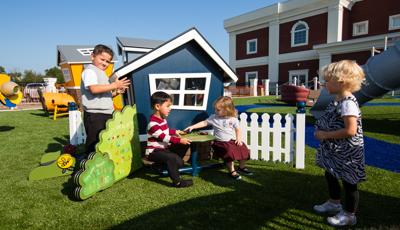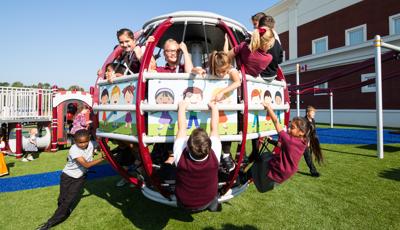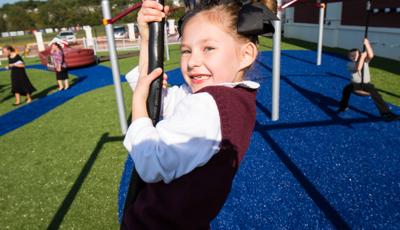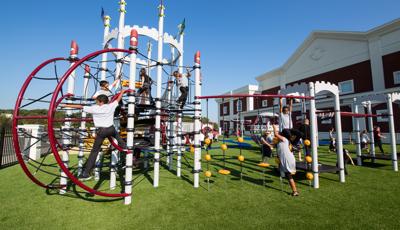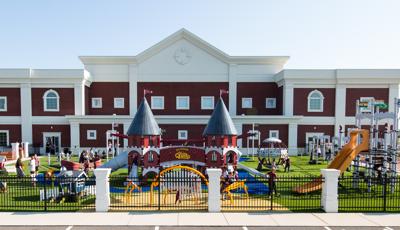 TN - All-Nations KidzQuest, First Apostolic Church
Video features a unique castle themed school playground with all new Global Motion Spinner and ZipKrooz Zip line at the All-Nations KidzQuest of the First Apostolic Church.
[video: music plays. Aerial view of top of school roof panning down to playground below. Camera switches to ground level as a group of kids spin on global motion structure. Young boy holds out hand towards camera and shouts as he spins by.]
Young boy: Wooh!
[video: young girls inside the top of the Global Motion hold on as it spins. Camera switches to a view inside the Global Motion where children sit as other children spin structure from the outside. Camera switches to inside Global Motion of three girls standing and looking outside of structure.]
Young girl: It's awesome!
[video: young boy slides his way across hand glider rails. Boy hops on ZipKrooz seat and glides away from the camera. Camera angle changes to overhead looking down as riders on ZipKrooz glide by.]
[video: full view of entire ZipKrooz as children glide back and forth. Camera at top of slide shows girl going down slide with her arms stretched up to the sky. Boy shoots himself down the slide quickly. Two young girls hold hands as they go down the slide.]
[video: Young girls work together to sway back and forth on the Sway Fun glider. Camera switch to top view looking down as a group of kids work together to make the Sway Fun move.]
[video: Young boy sits in the bottom of the Global Motion. As he spins he points at where on the playground he likes to play.]
Young boy: I like playing on the castle. Because we can play tag on it.
[video: camera switch to castle structure as children run and play on it.]
[video: young boy in the bottom of the Global Motion indistinctly mumbles to camera about Spiderman as he spins. Close-up of kid's hands and feet as they climb up Disc Net climber. Young girl points to American flag on panel displaying different county flags.]
Young girl: This is Americas flag that we live in.
[video: camera switch to full panning view across whole playground as children run, play, and shout. Young girl spins quickly on saddle spinner. Young girl holds onto door frame as she steps into Smart Play Nook house. Camera zooms in on young girl and boy as they smile through a window of the Nook house. Young girl screeches at camera.]
[video: toddler looks at camera and extends her hand. Group of young girls gather and tickle young boy on the ground. Camera zooms in to young boy playing with shape slider. Young boy and girl play a Rhapsody Goblet Drum together. Camera close-up of mallets playing Rhapsody Ditty Metallophone.]
[video: camera switch to close-up of Global Motion DigiFuse panels designed with cartoon children holding hands. Close-up of a boy's tennis shoes balancing on ball knot with Landscape Structures logo. Young girl looks at camera as she climbs through Disc Net climber.]
[video: young girl plays Rhapsody Goblet Drum. Young boy waves at camera from inside the top of the Global Motion spinner.
Young girl smiles and waves at camera in slow motion. Another young girl smiles and waves at camera in slow motion. Boy and girl stand in middle of the castle structure walk across bridge. Fade to Landscape Structures logo. Landscape Structures logo is made of a red ribbon undulating above the text landscape structures. Text below the logo reads: For a better tomorrow we play today.]
Age Ranges
6 to 23 months
2 to 5 years
5 to 12 years
Product Lines/ Categories
Min Area Required
88' x 119' (26,82 m x 36,27 m)
Design/CAD Files for this Playground
Design files are not available for this custom design. Contact your local playground consultant for additional details.
Design Standards
Contact your consultant to verify that this playground design meets current design standard requirements or to modify for other design standards.
Price Range (USD)
$200K-$500K+
Pricing for custom playground equipment varies. For international and exact pricing, please contact your local playground consultant.
Contact Your Consultant
A castle-themed PlayBooster® play structure takes center stage in this playground design. That, combined with the nearby Netplex® play structure, and the selection of net climbers, bridges, slides and custom roofs make this play space a must-explore for kids ages 5 to 12. The Nook and Loft provides a space for kids ages 6 months to 5 years can safely play and interact with peers. Even more, the Rhapsody® Outdoor Musical Instruments add a harmonious dimension to the playground, while a freestanding Global Motion®, customized using DigiFuse® panels, and Sway Fun® glider deliver more play opportunities for kids.
Installed: August 2017
Our color palettes offer a range of options to customize your projects
Our state of the art materials make our playgrounds stand out.
We've created a global network of local playground experts to be at your side, every step of the way. With an average of 20 years of experience, our playground consultants are knowledgeable and personable. They will guide you through product pricing and specifications, customization, financing options, community builds, on-time deliveries, maintenance, finding replacement parts, and service questions.
Playground consultant for this project
Find a Playground Consultant Near You
Contact Your Consultant
Related Playgrounds & Designs