Shoreview Commons Destination Playground
Shoreview, MN USA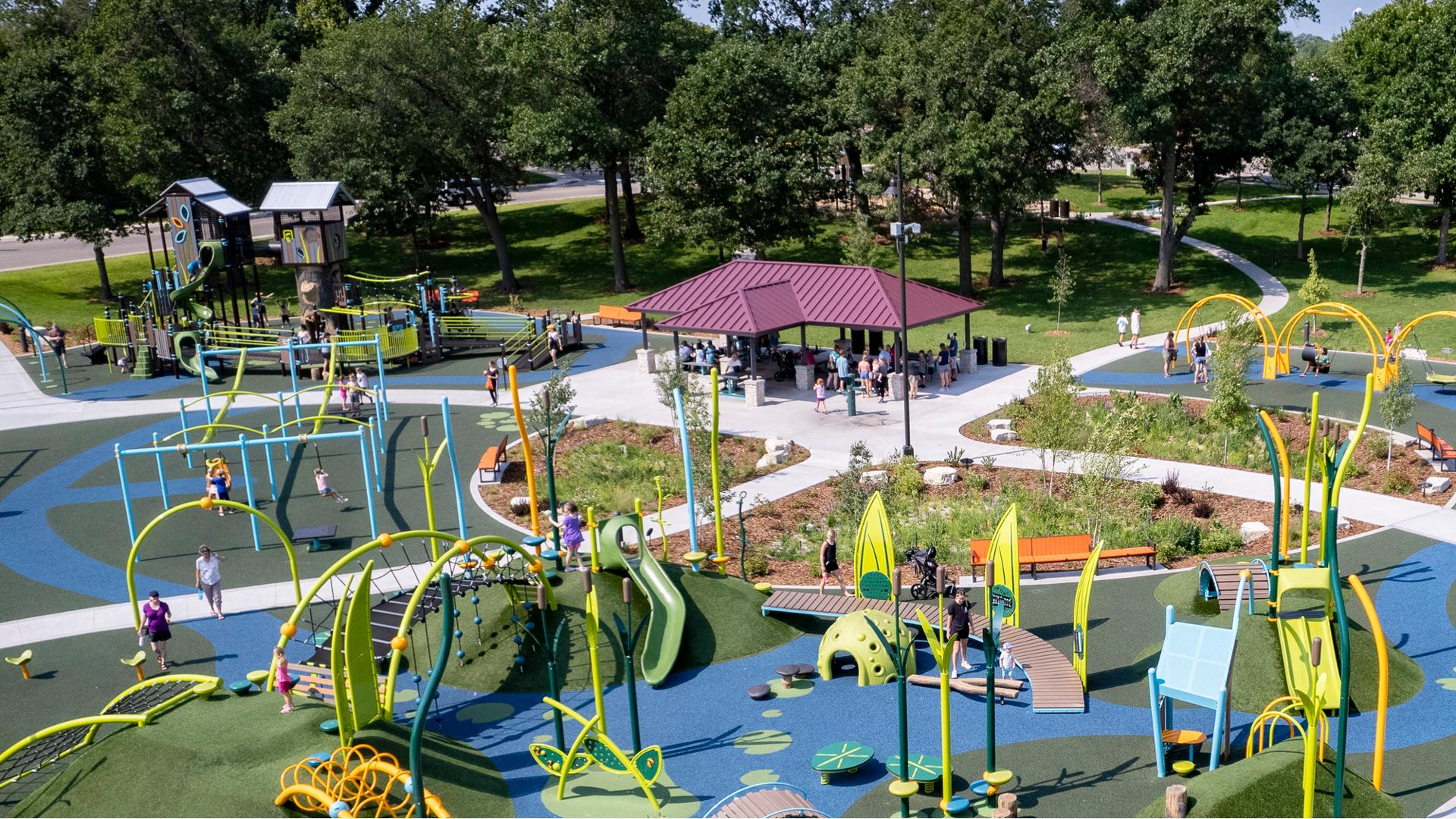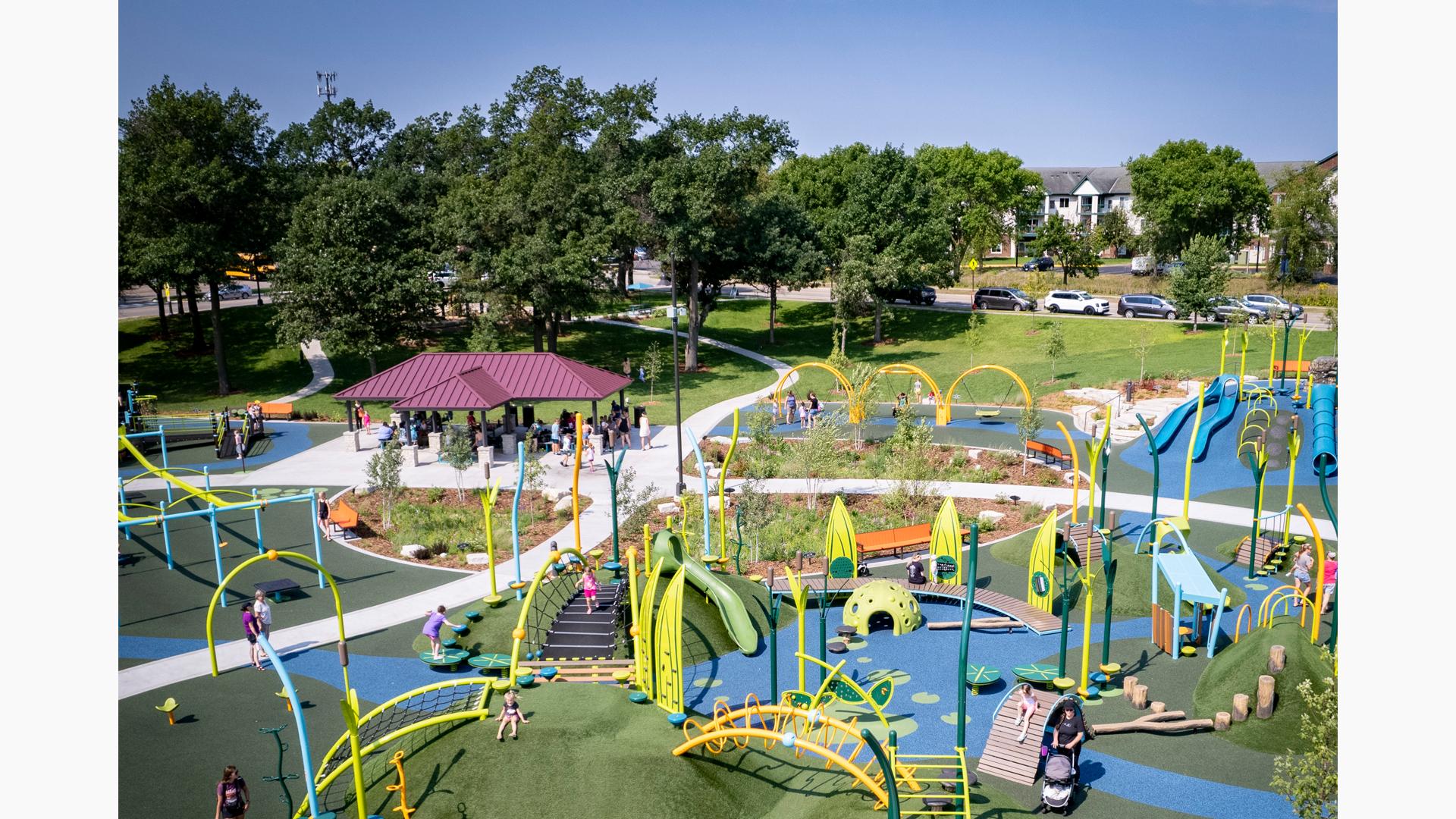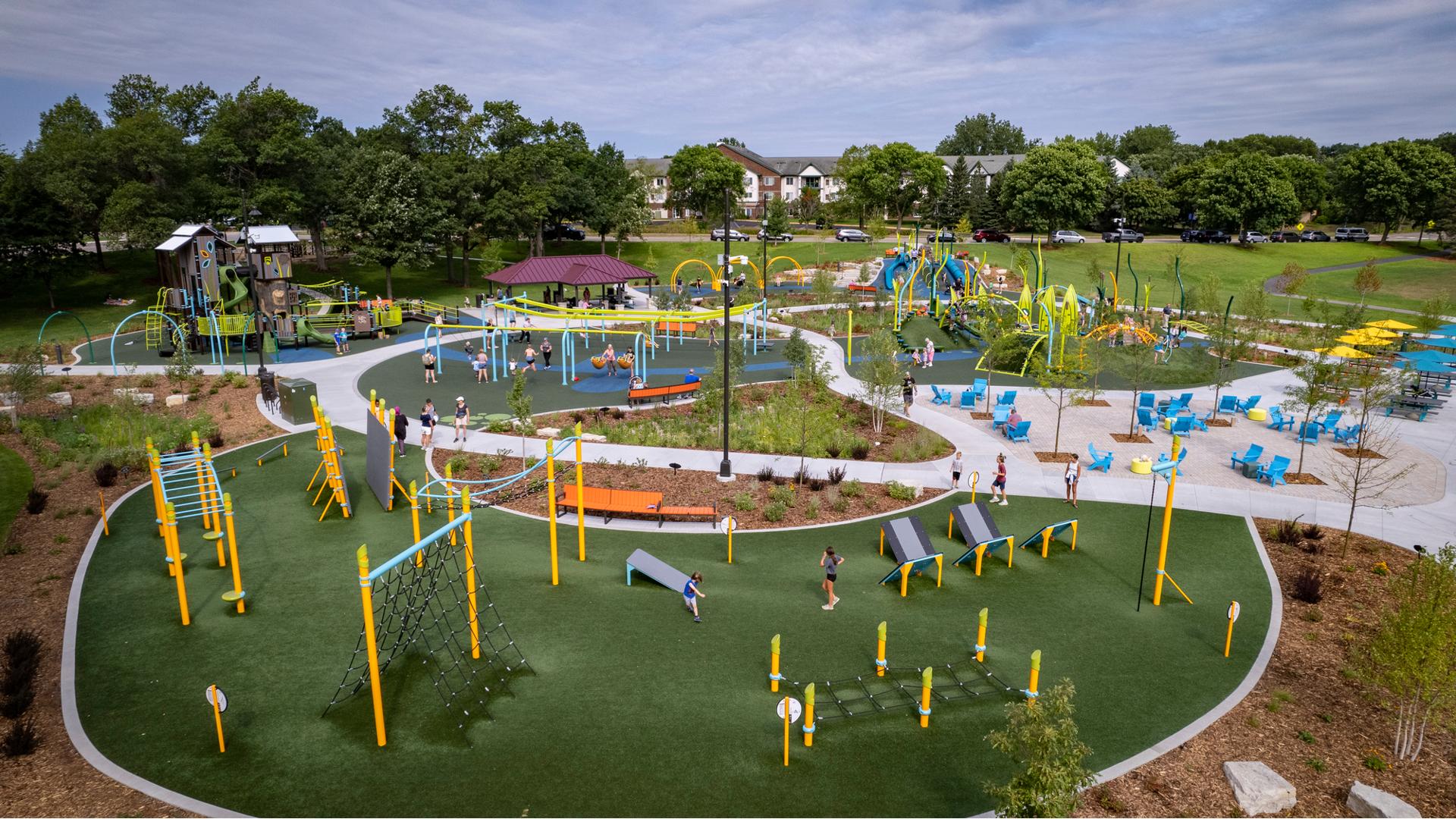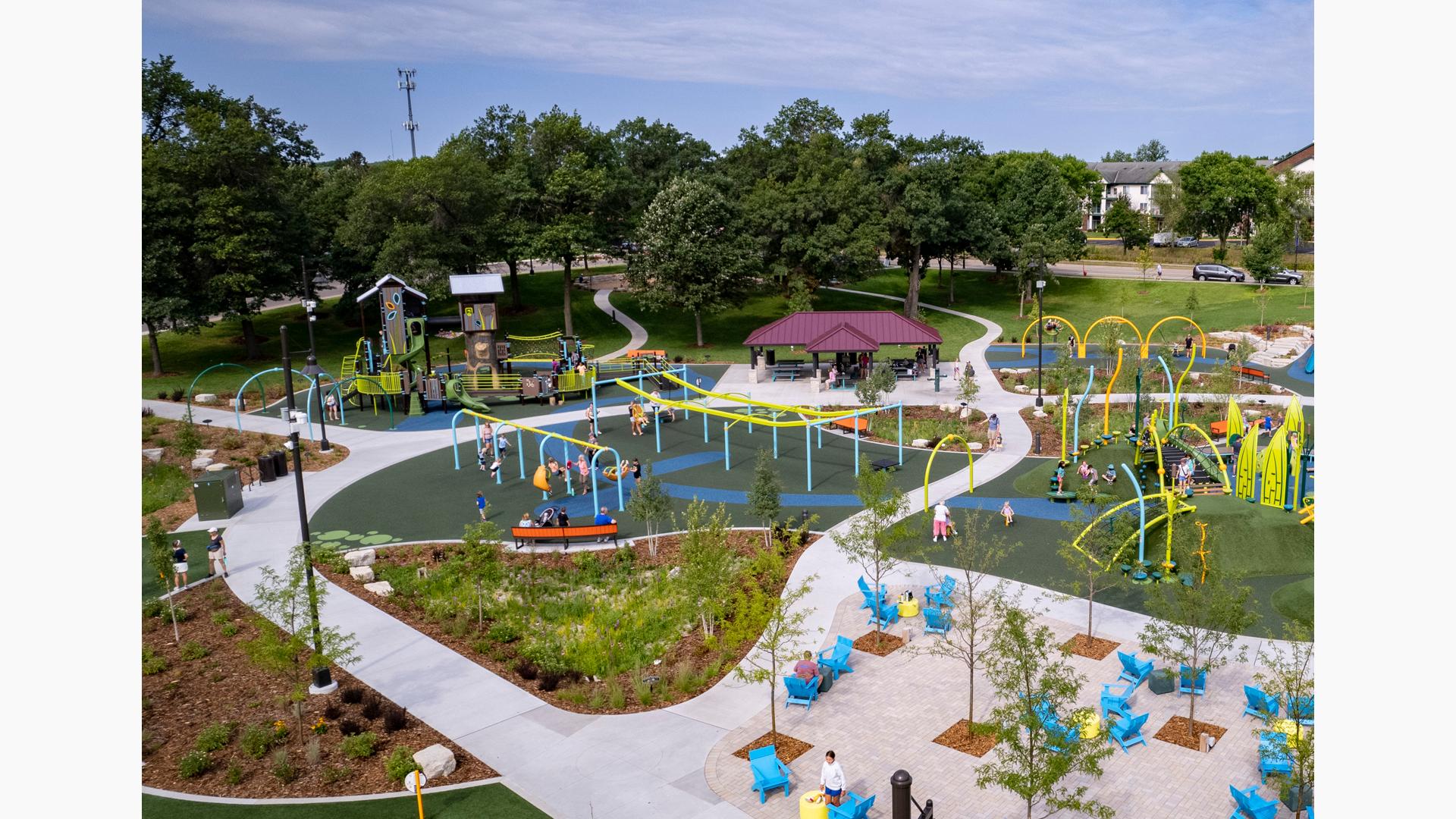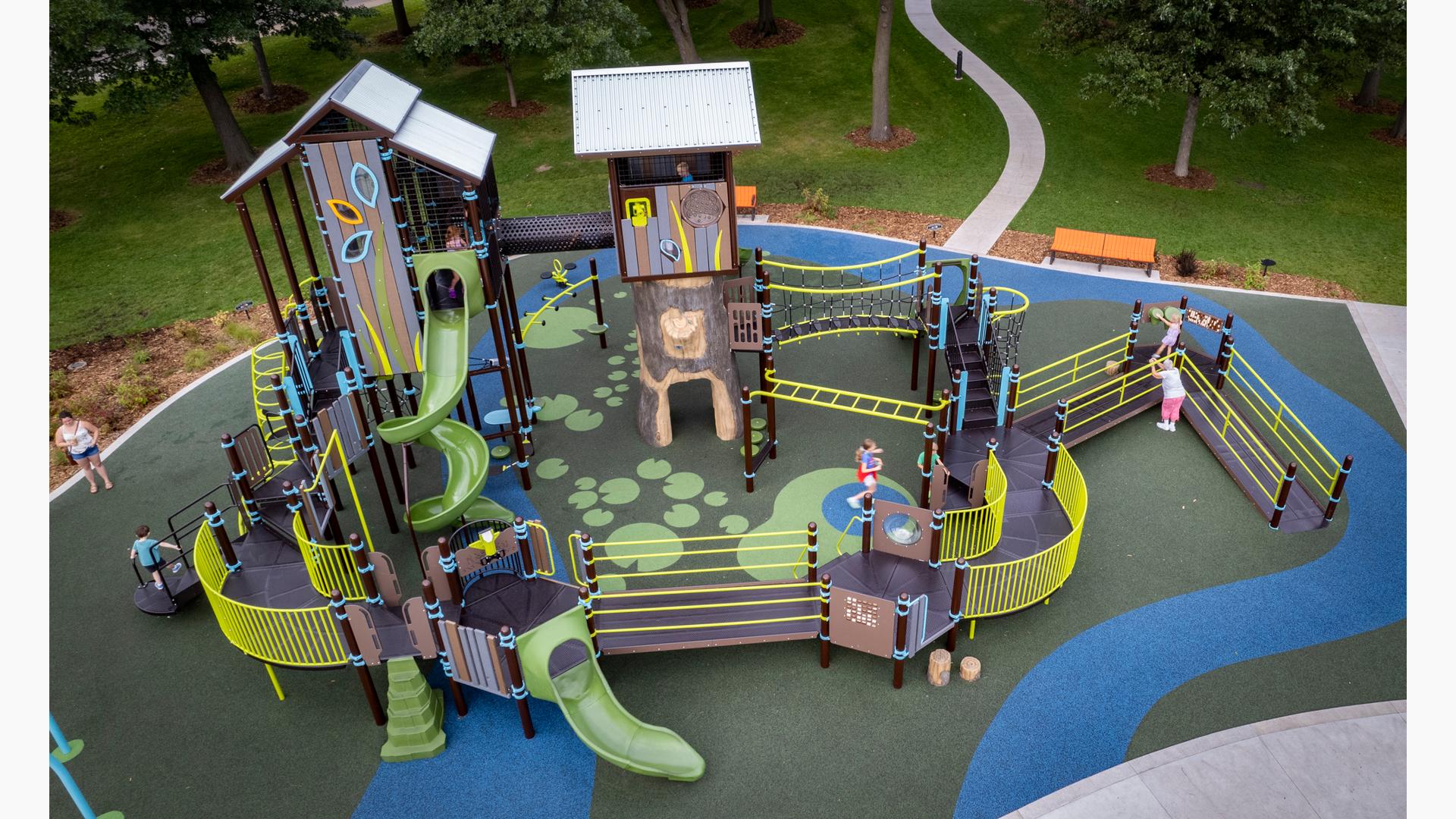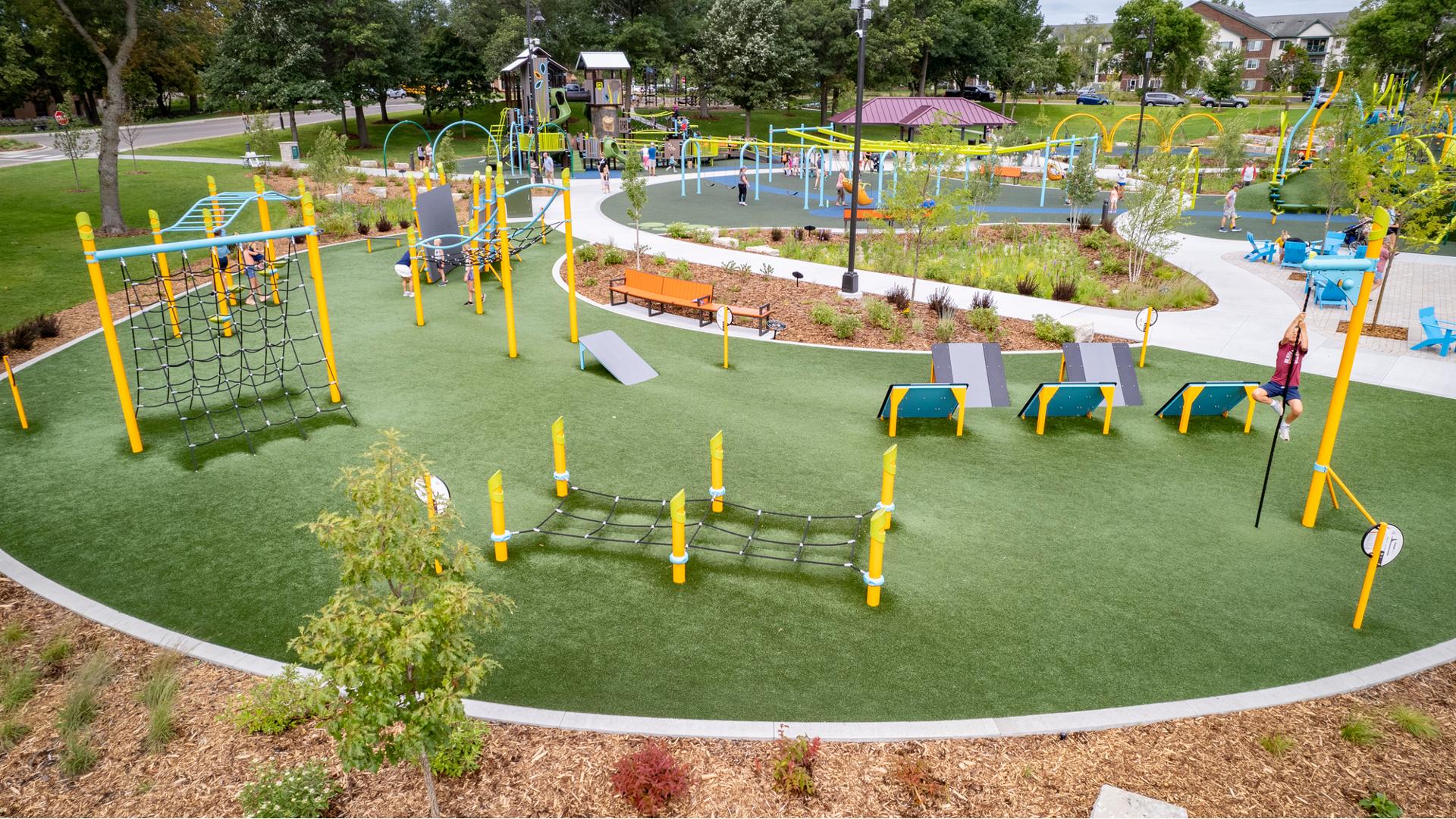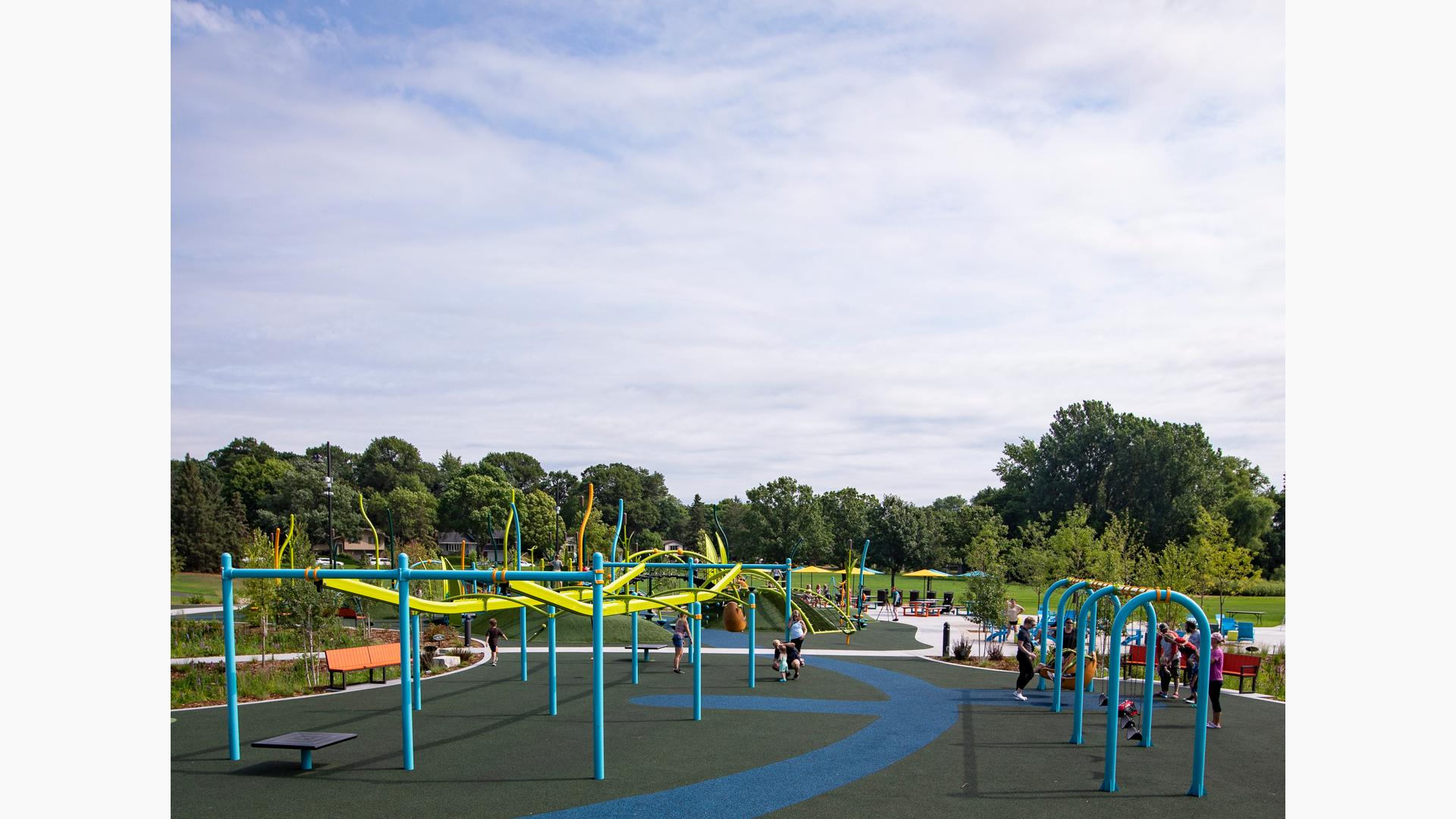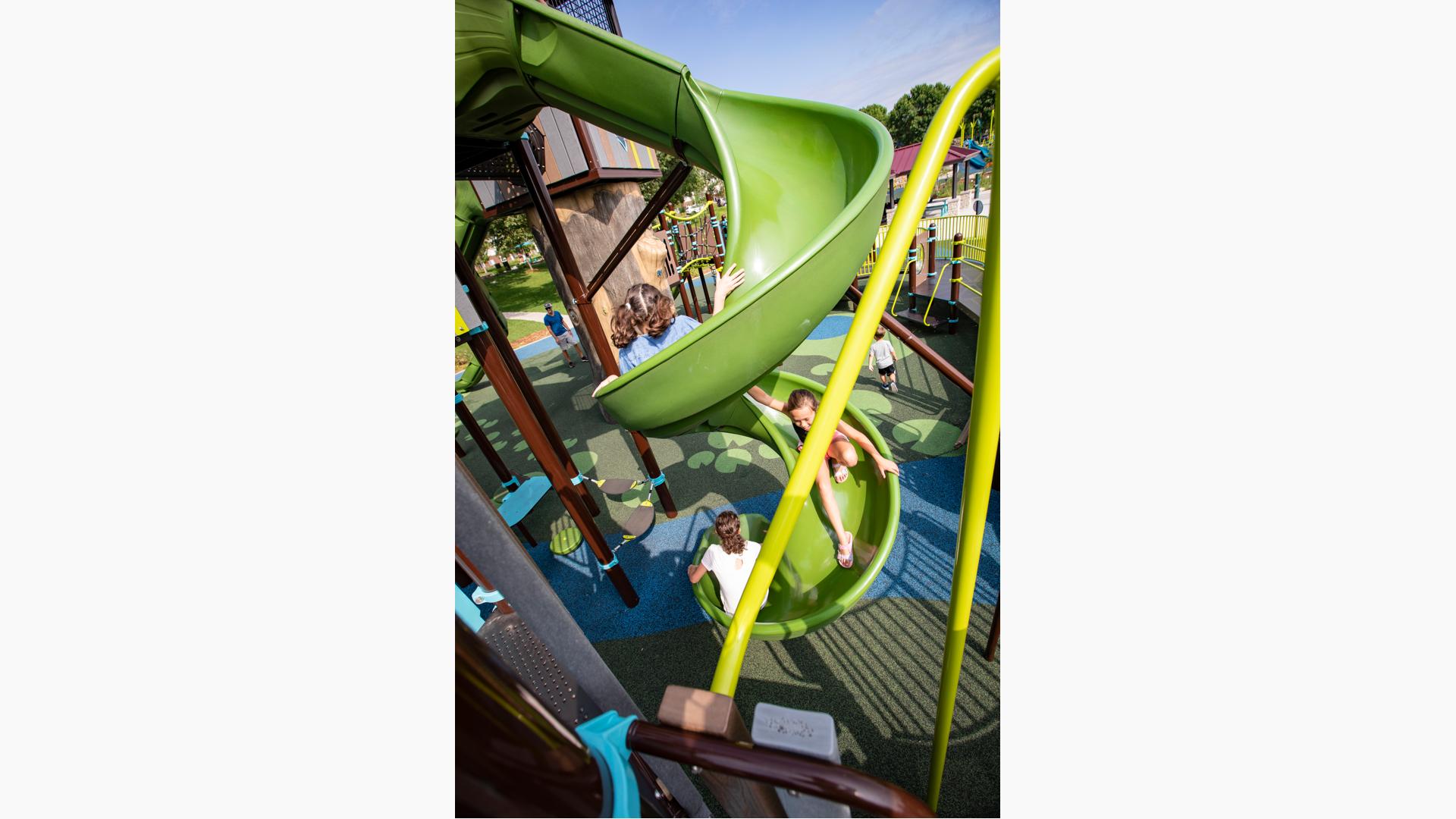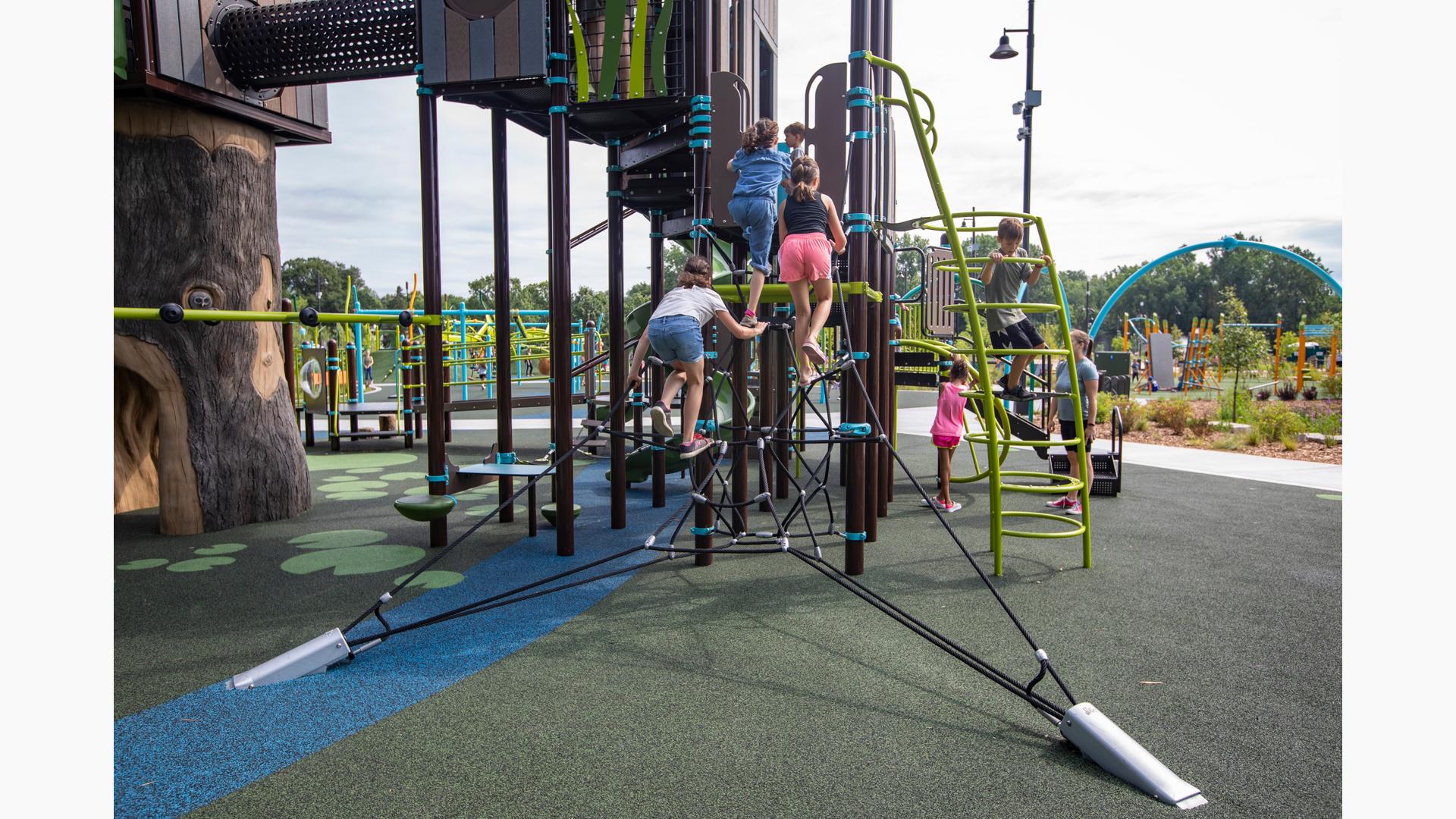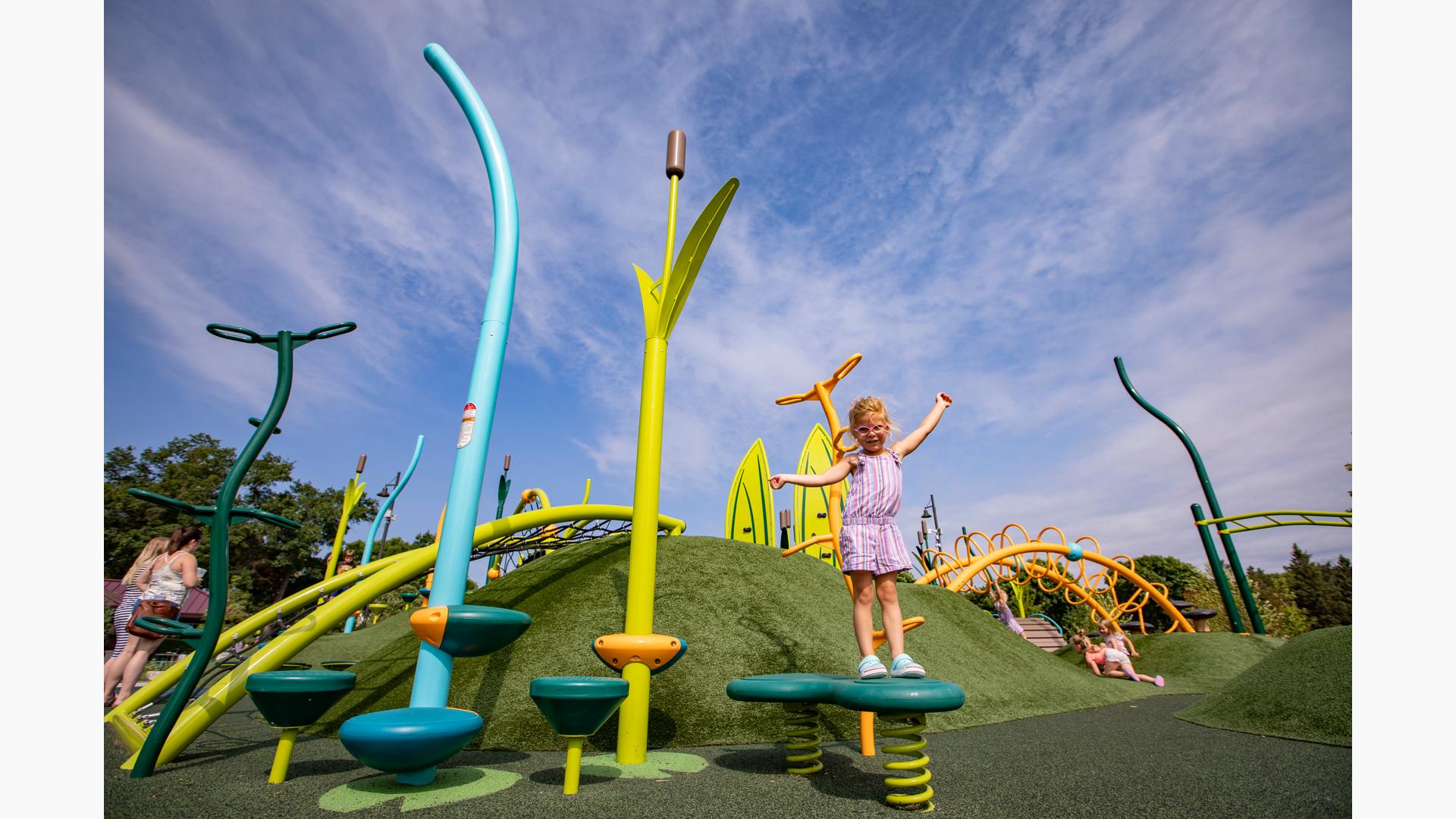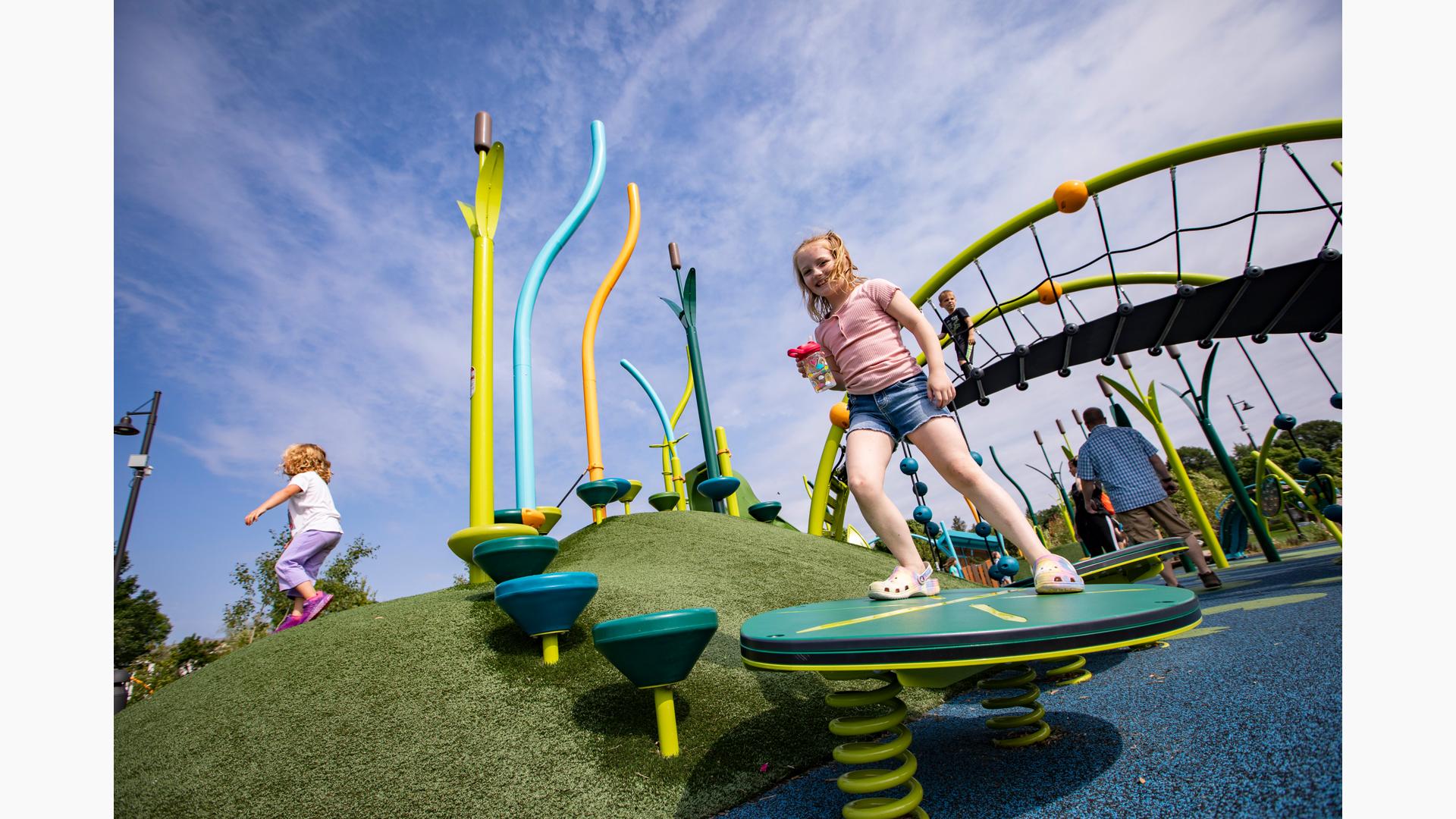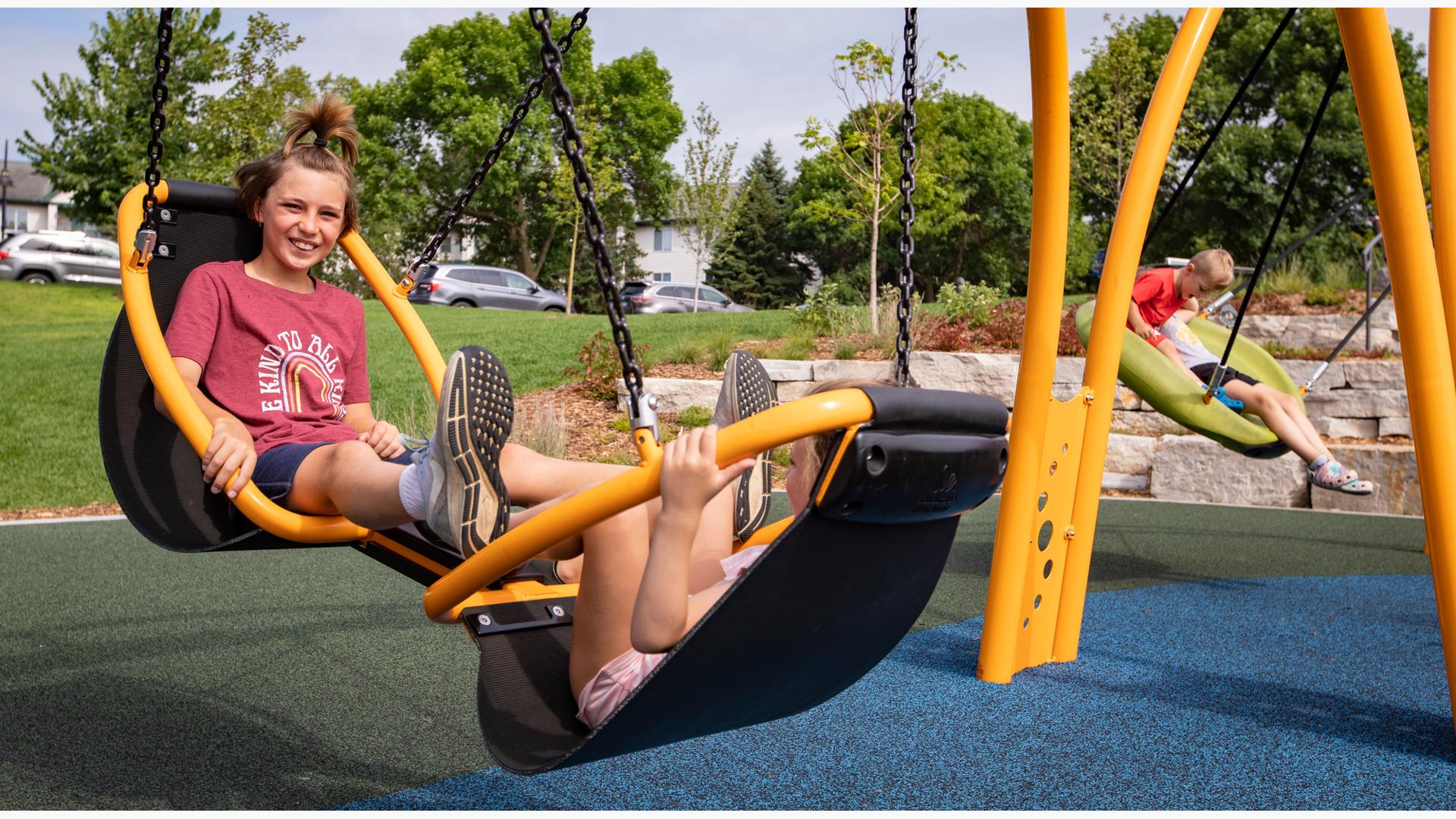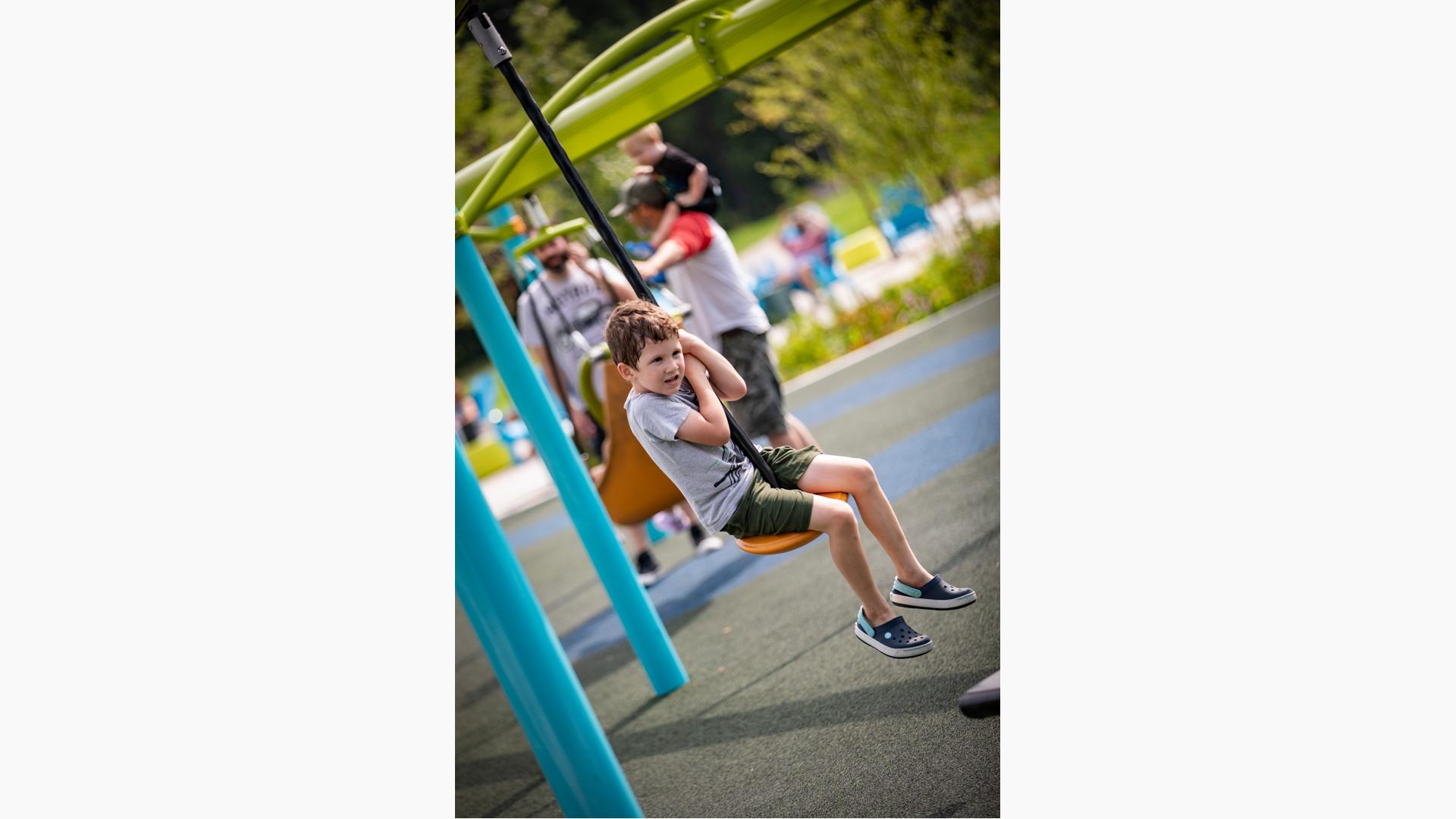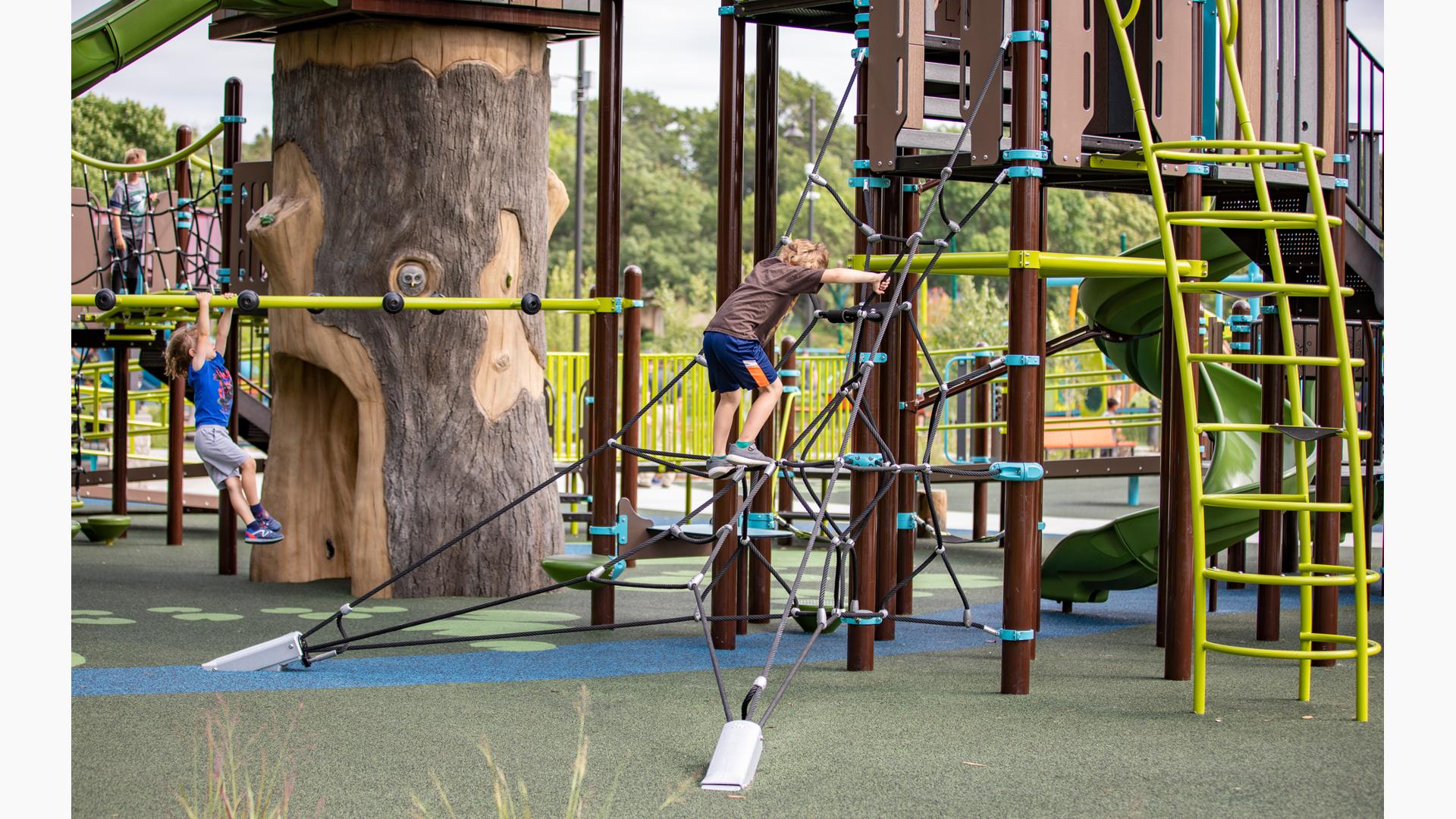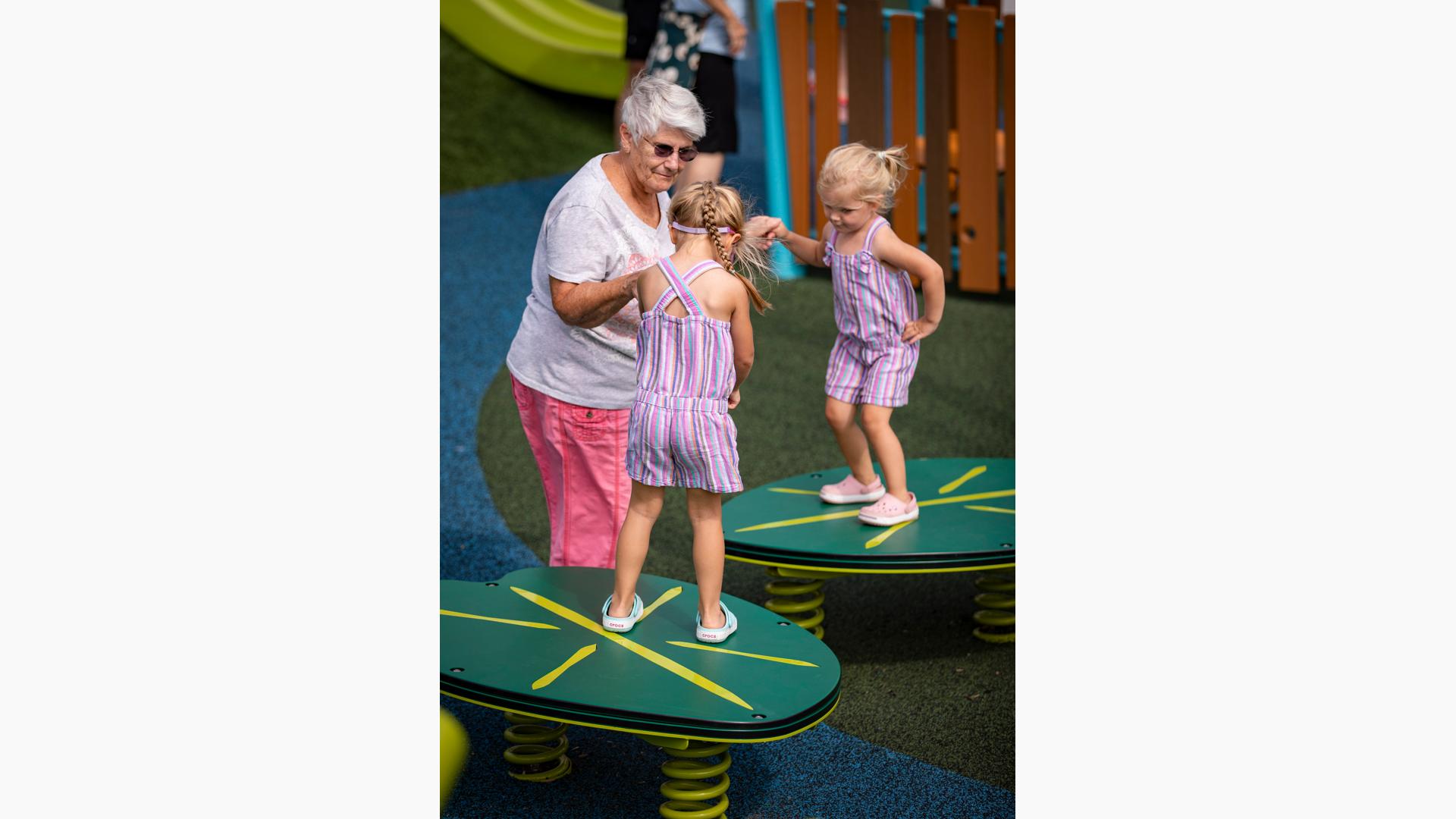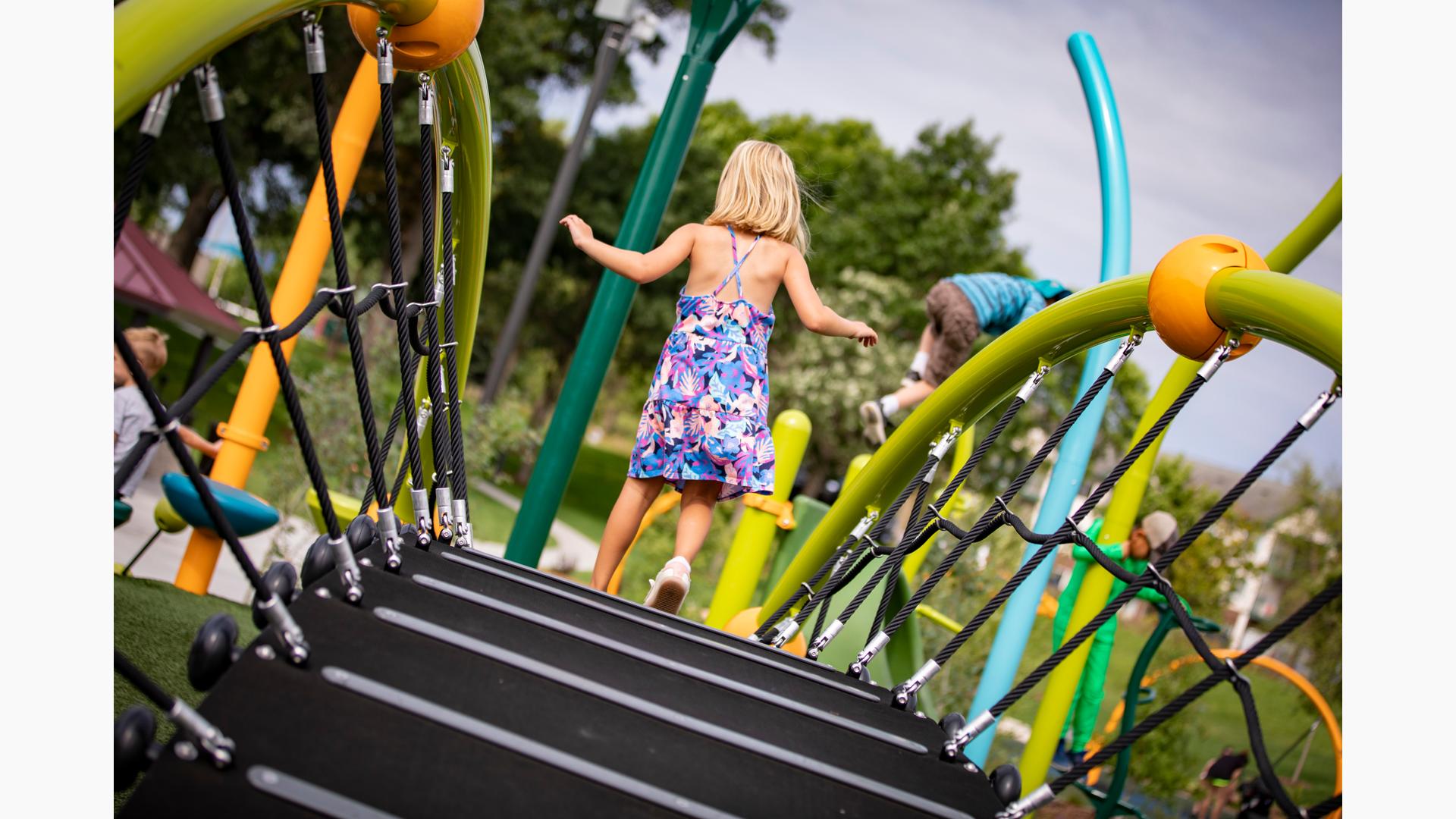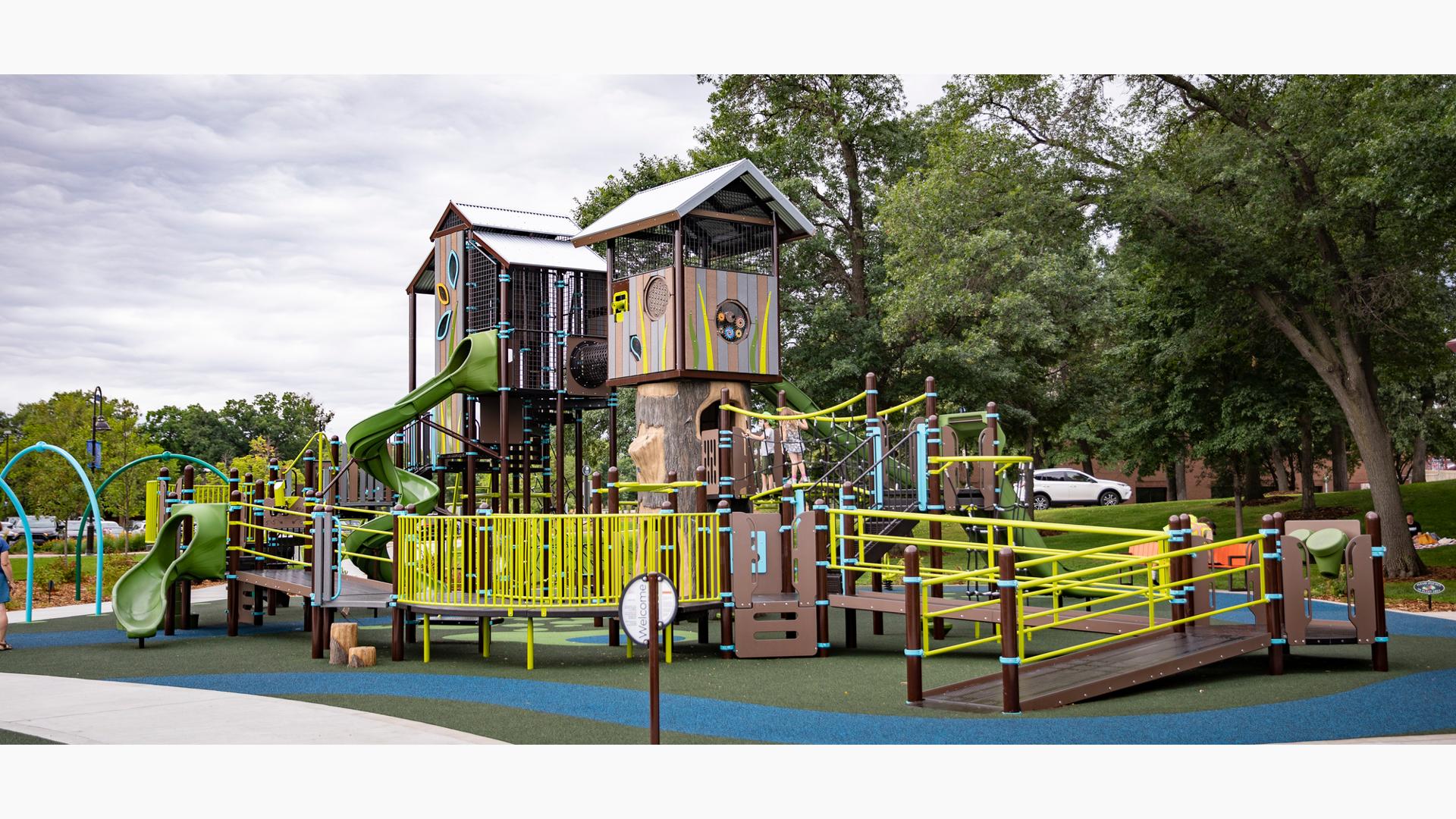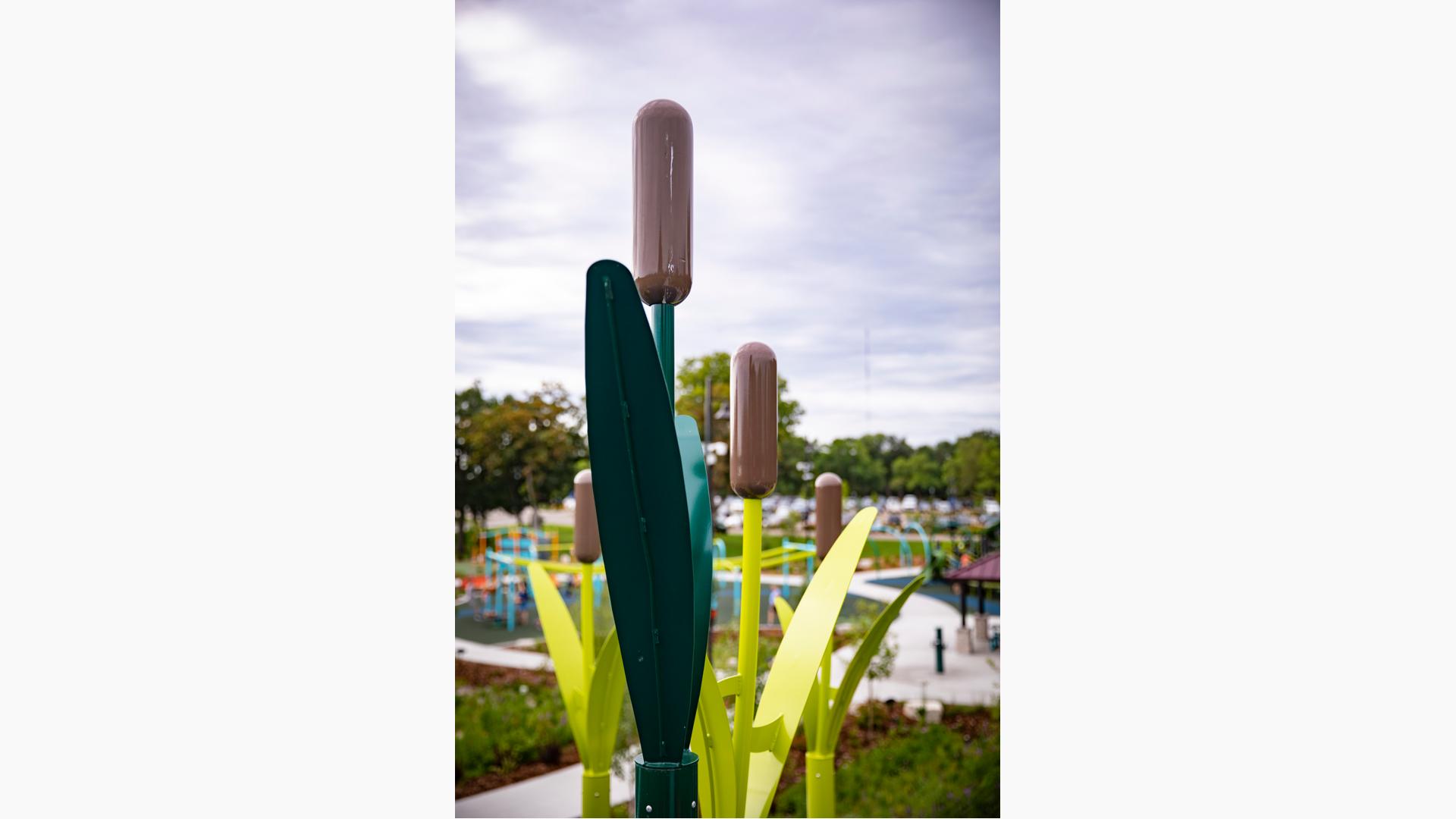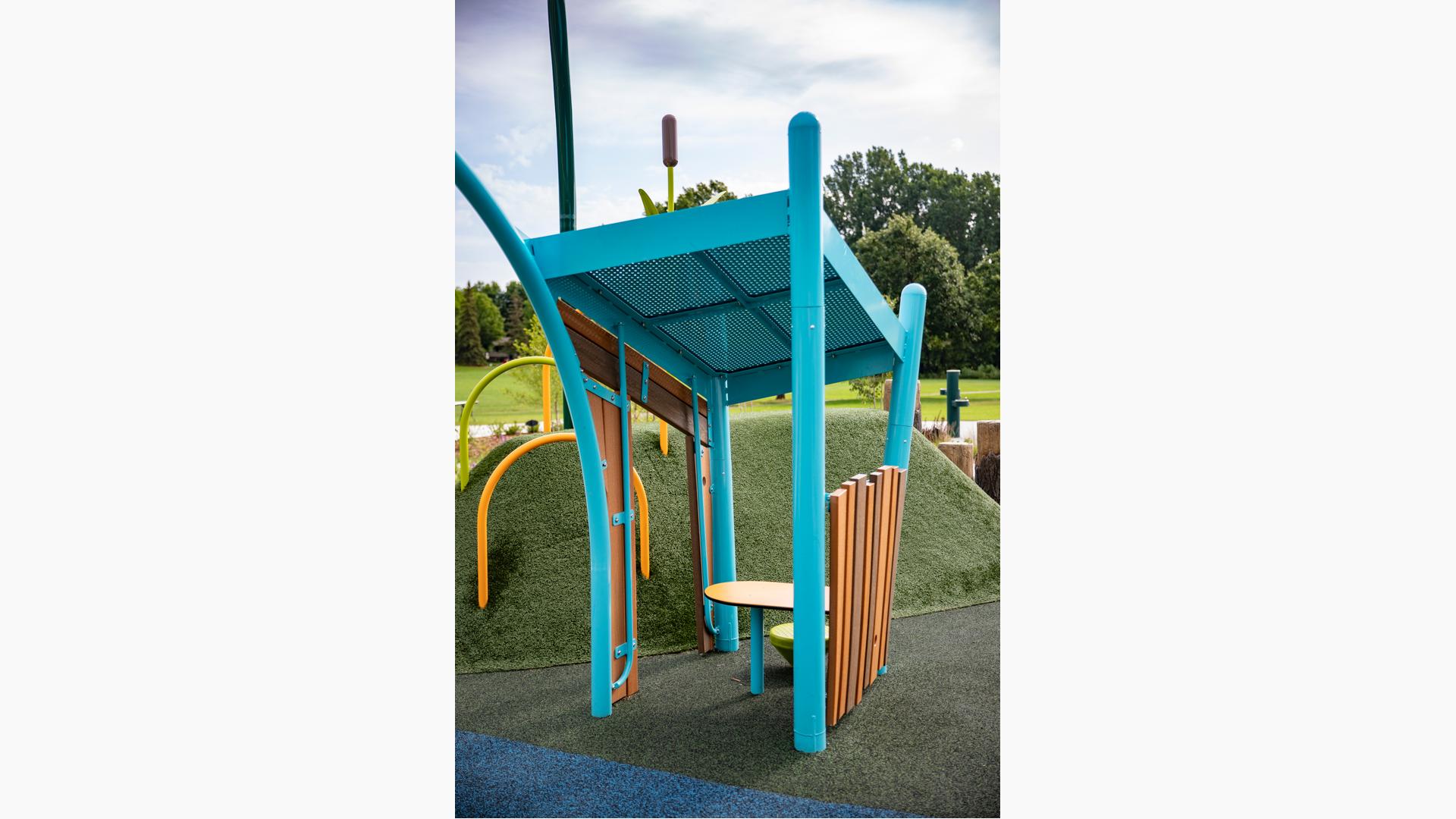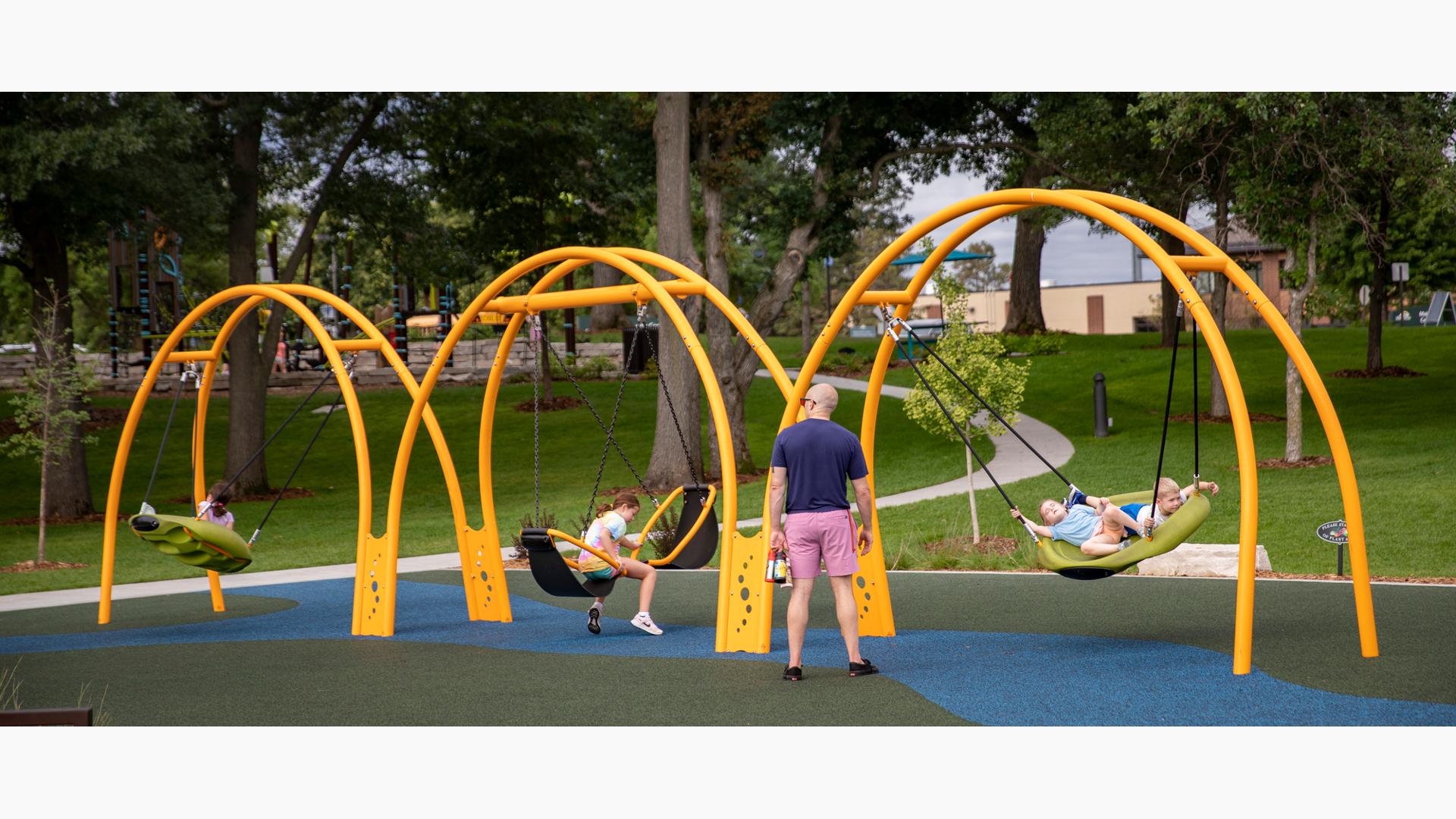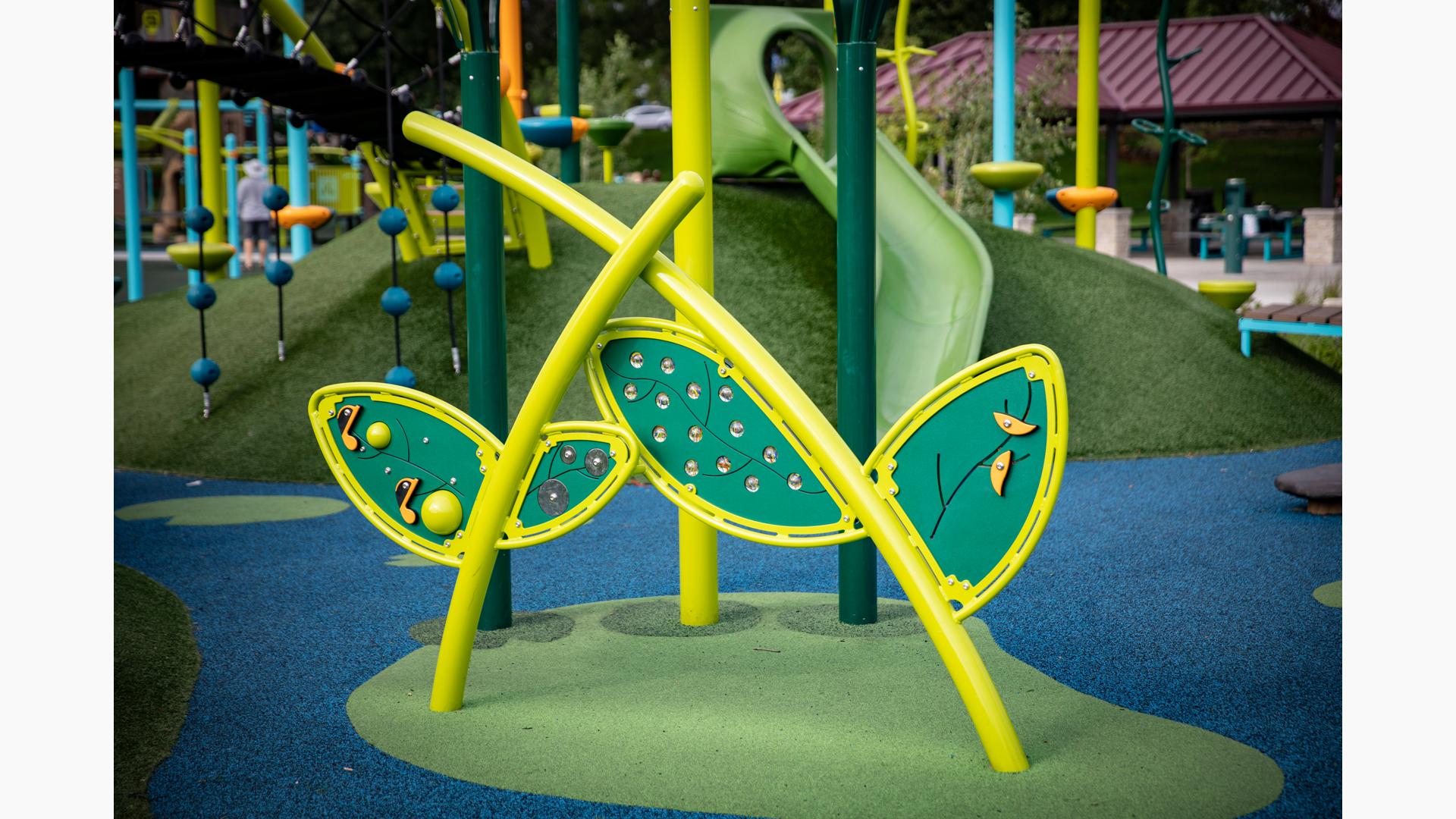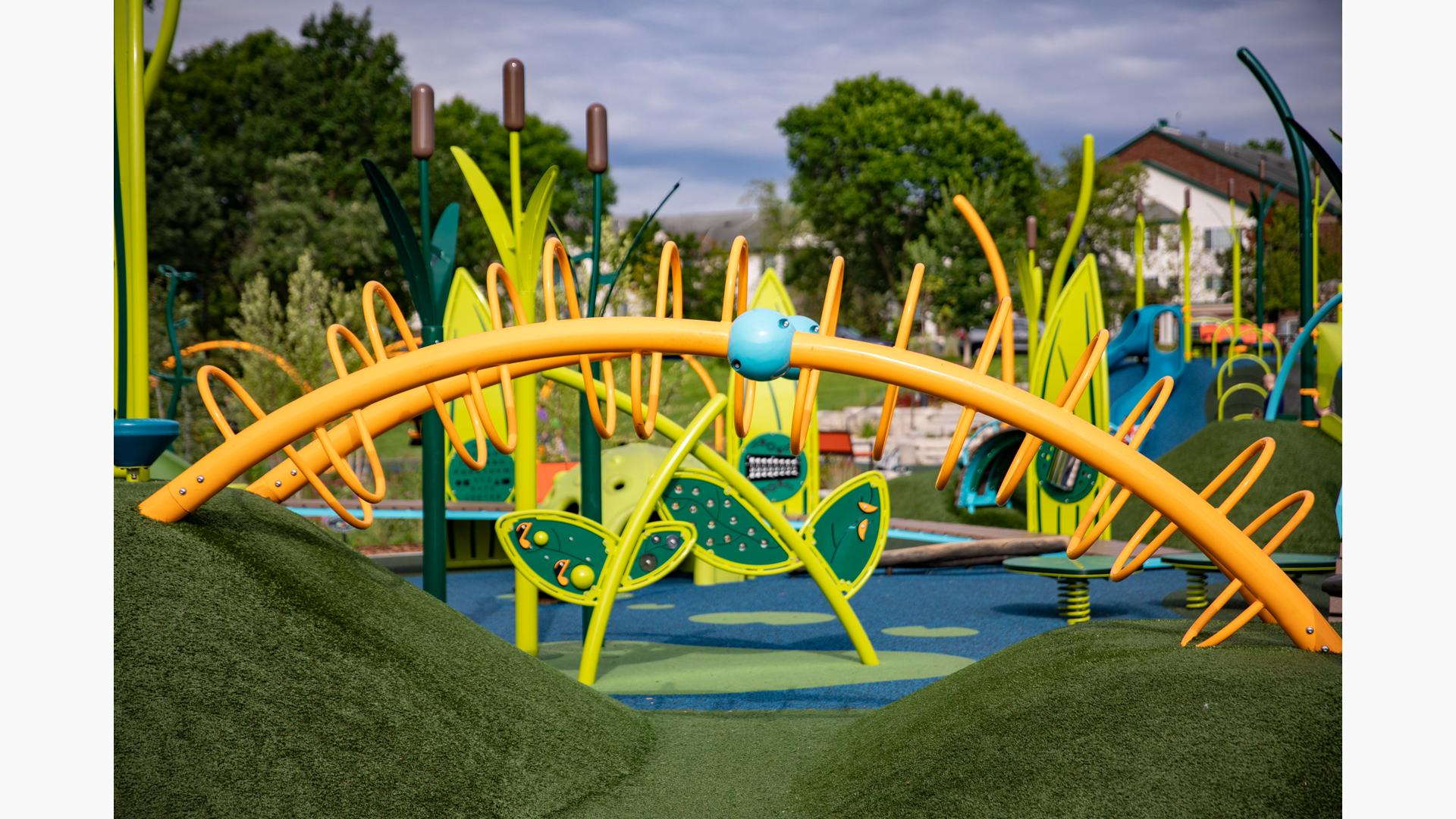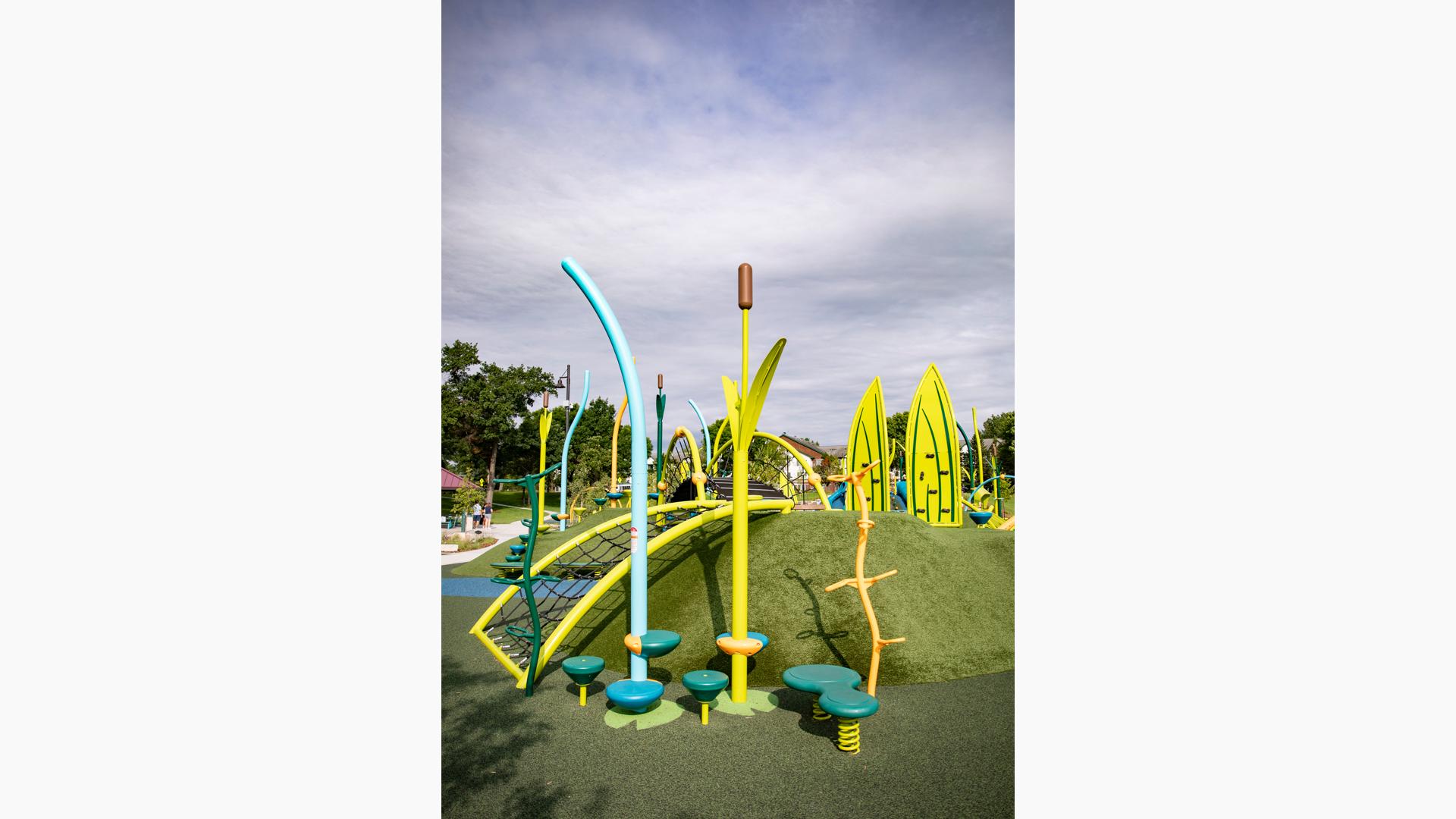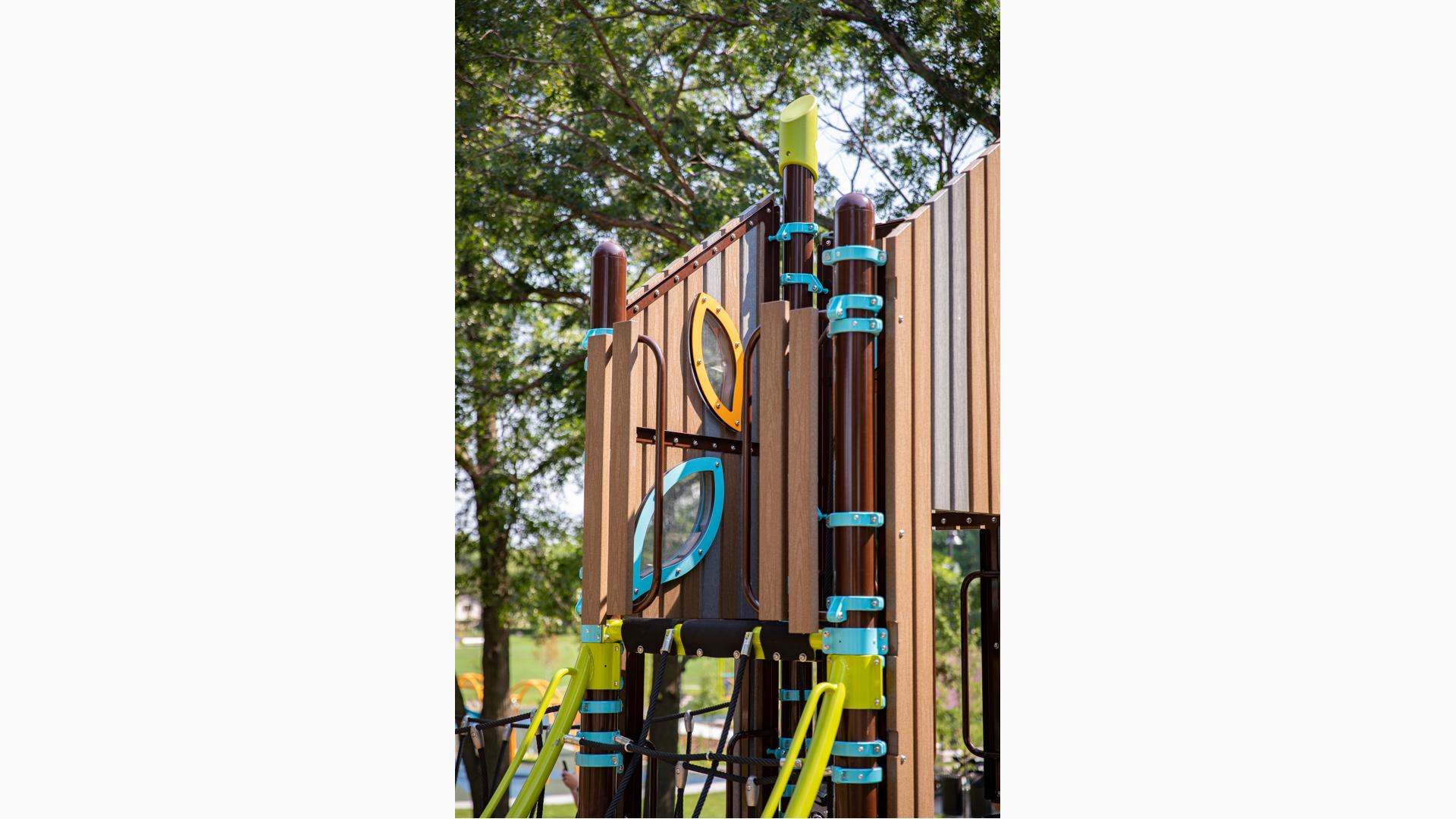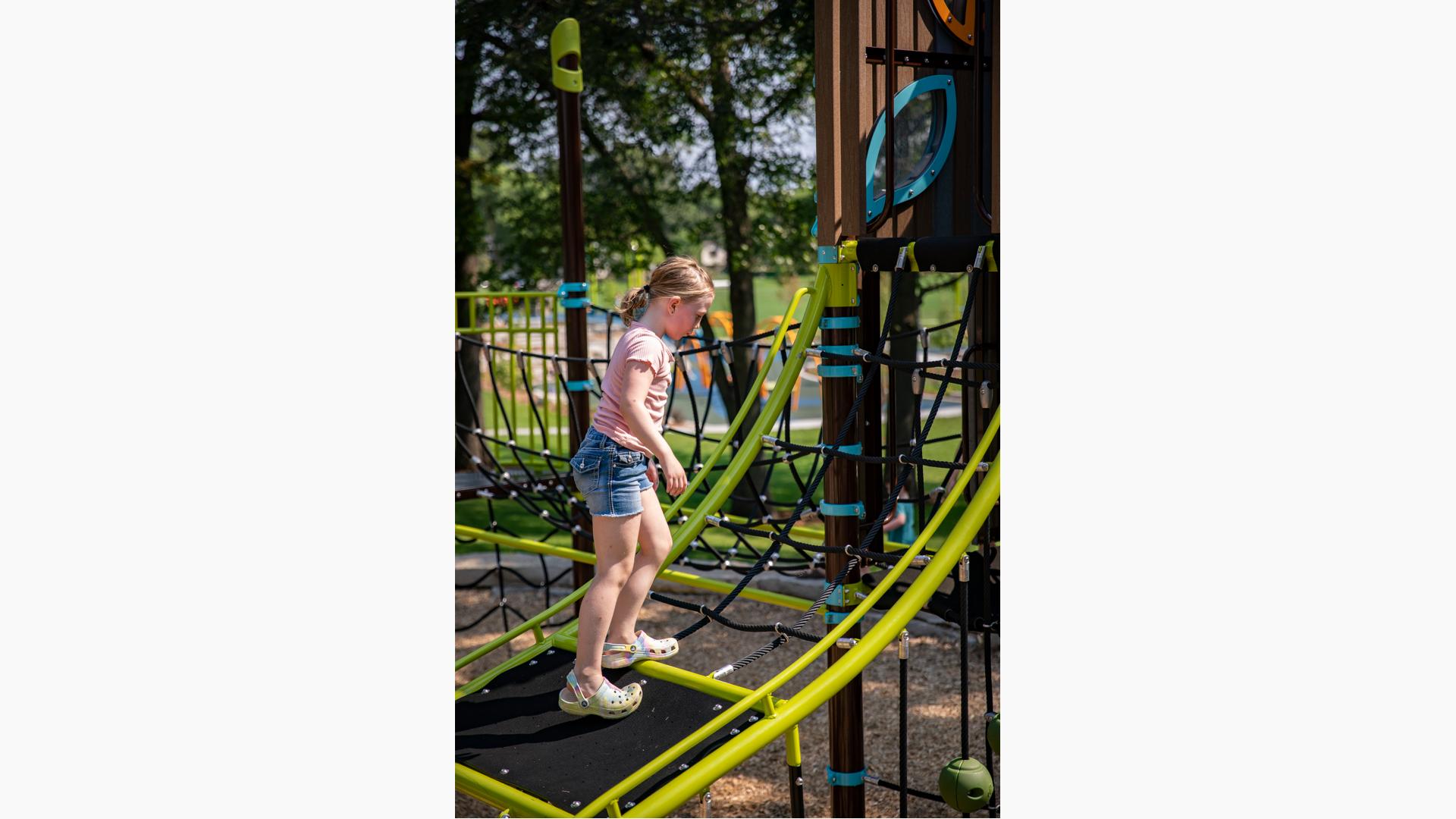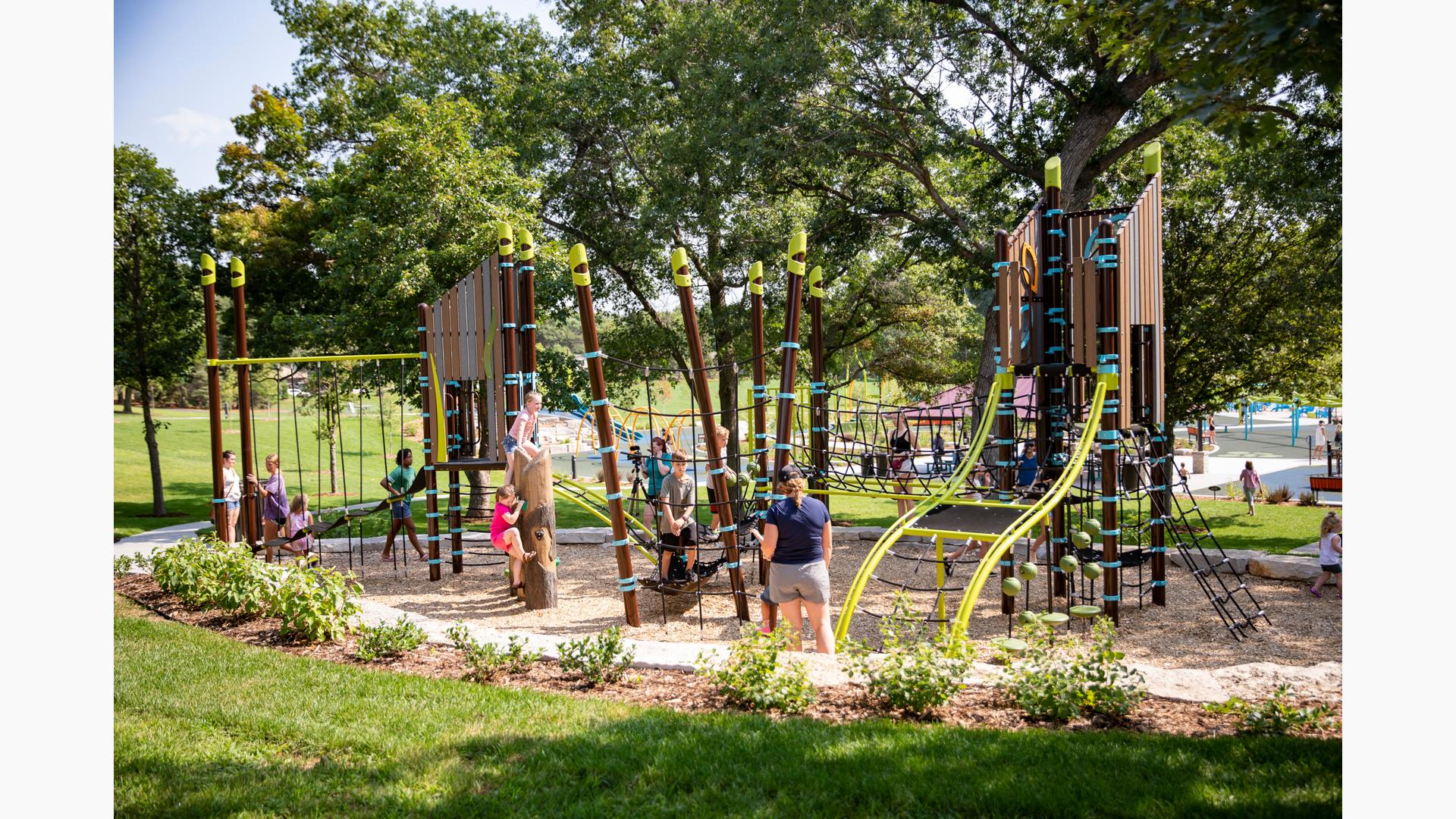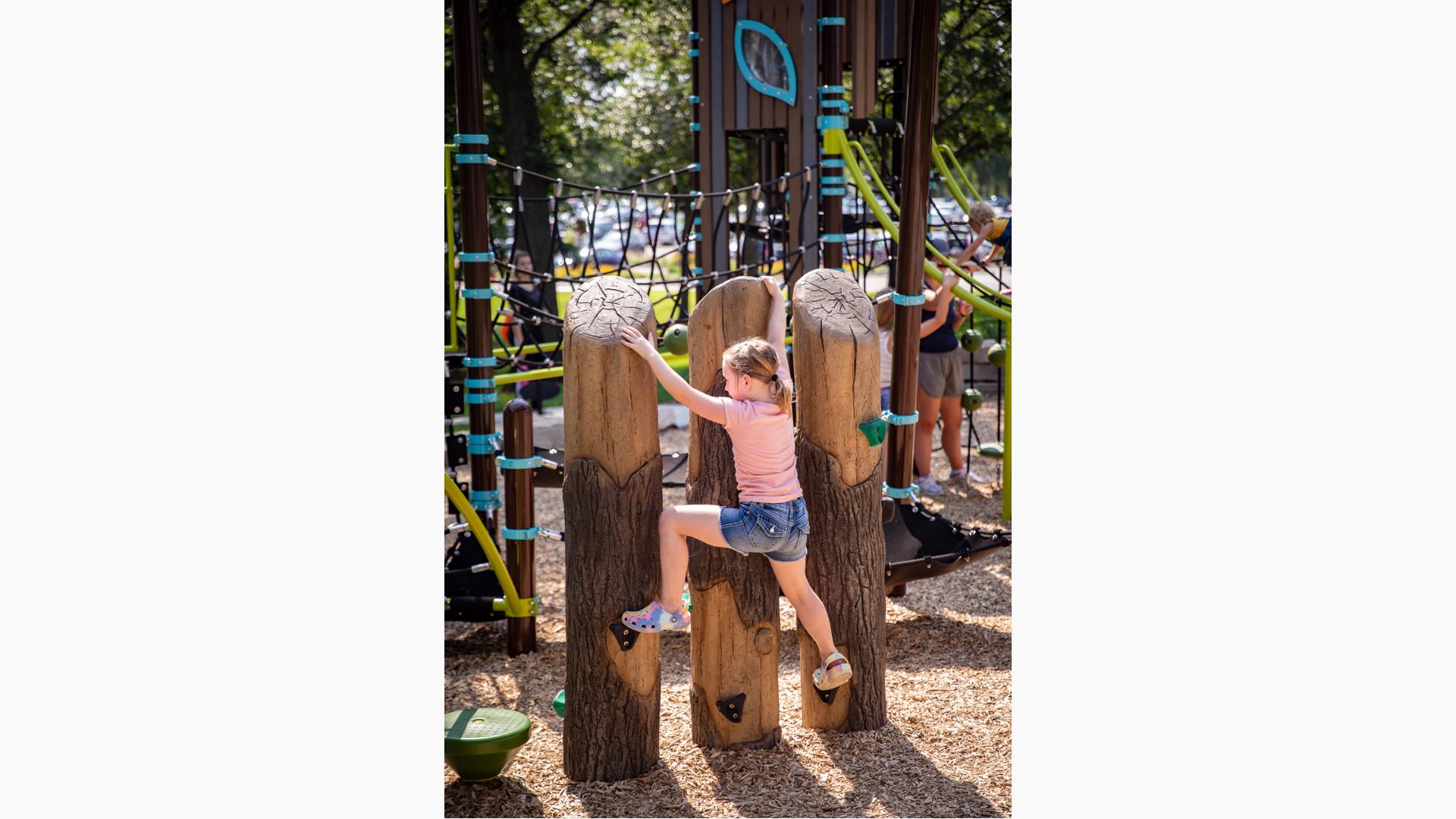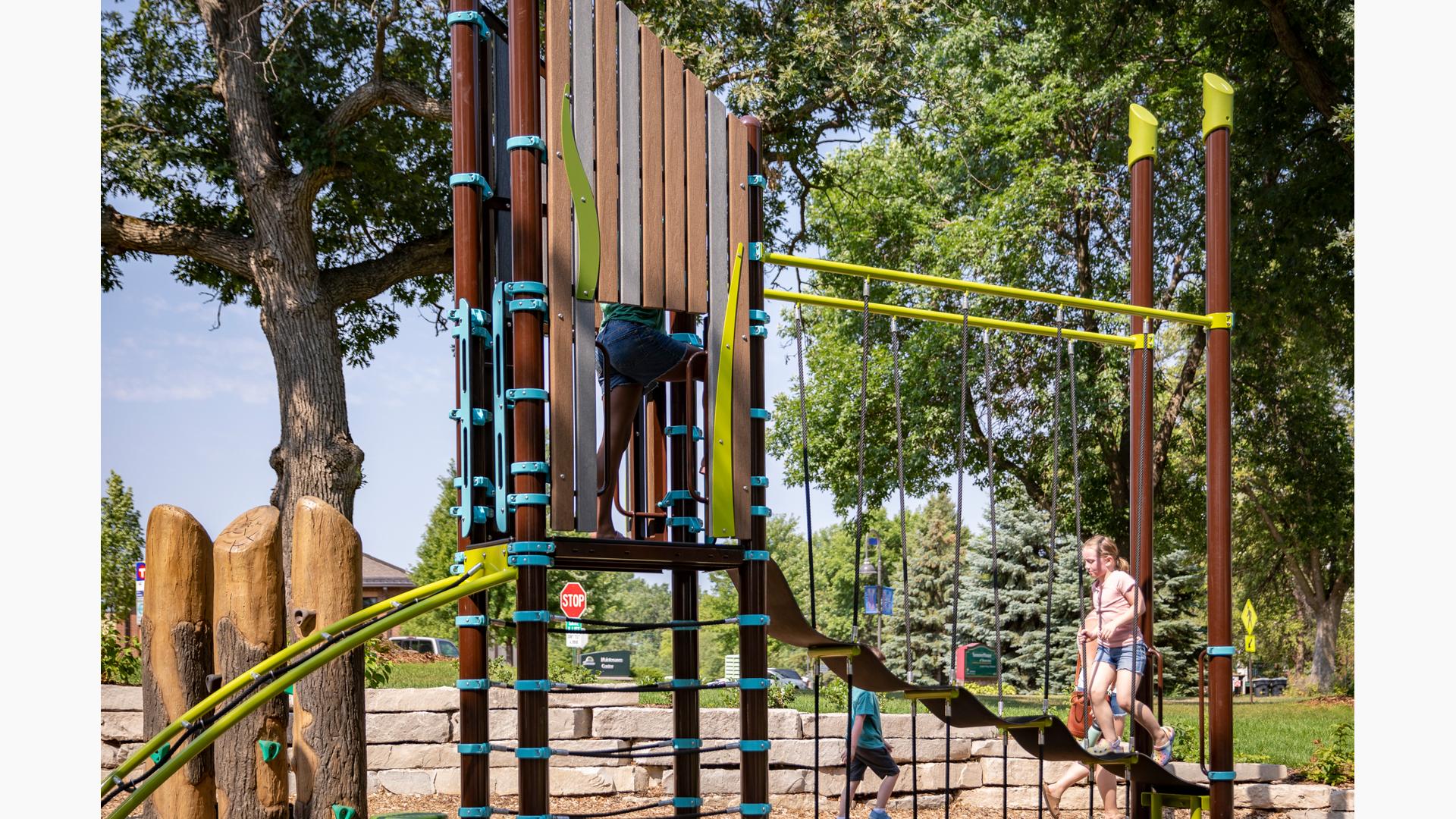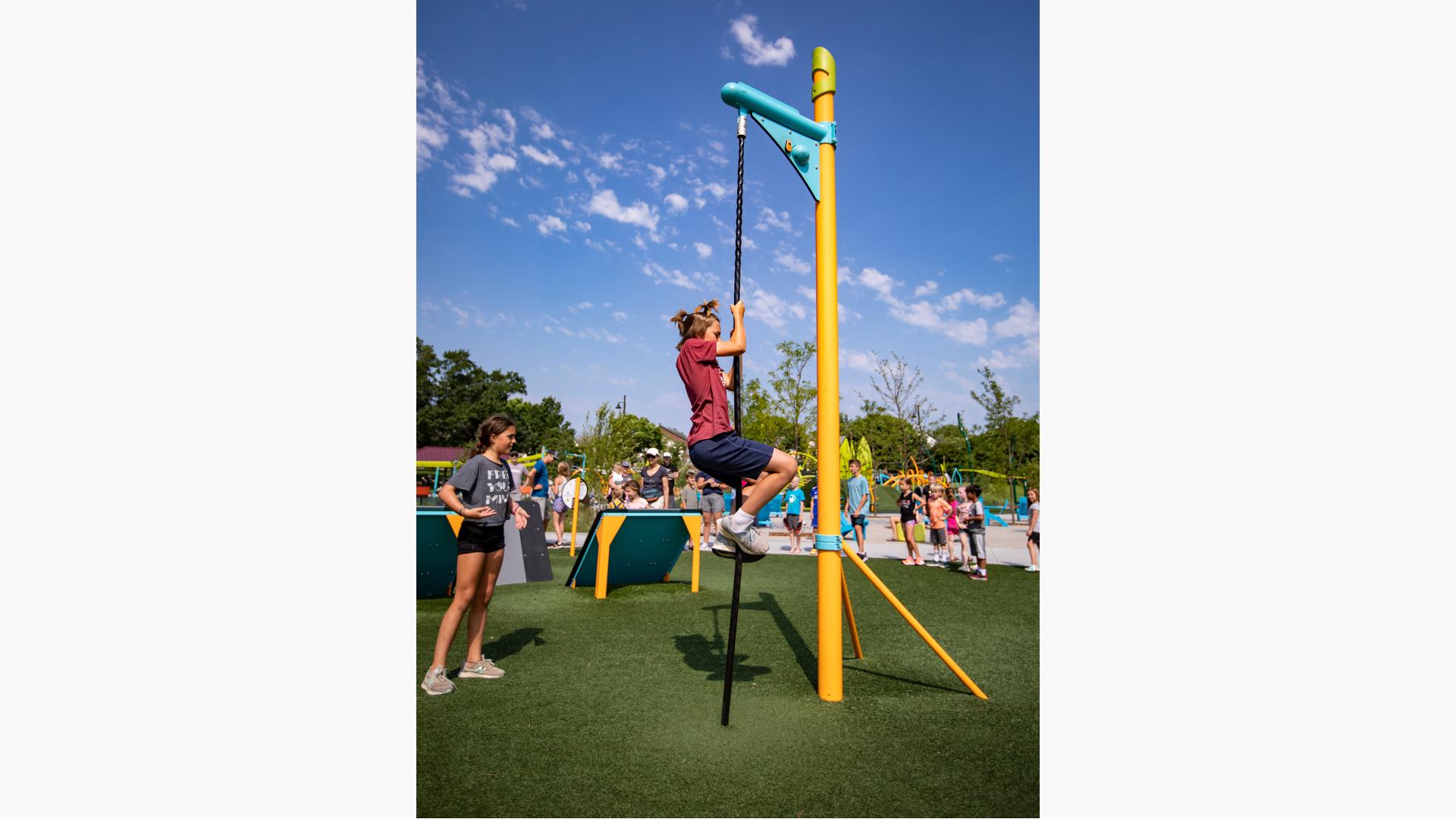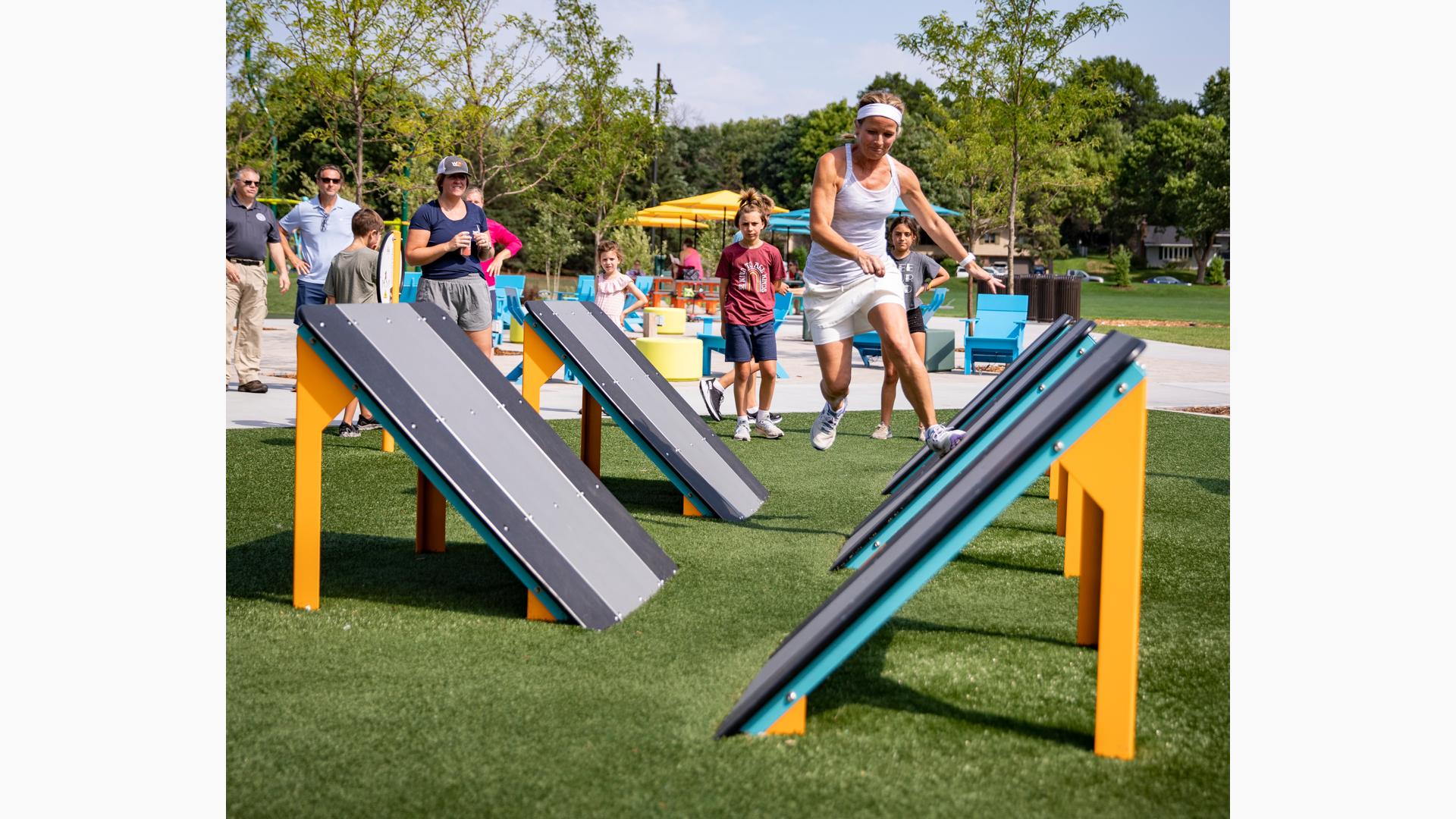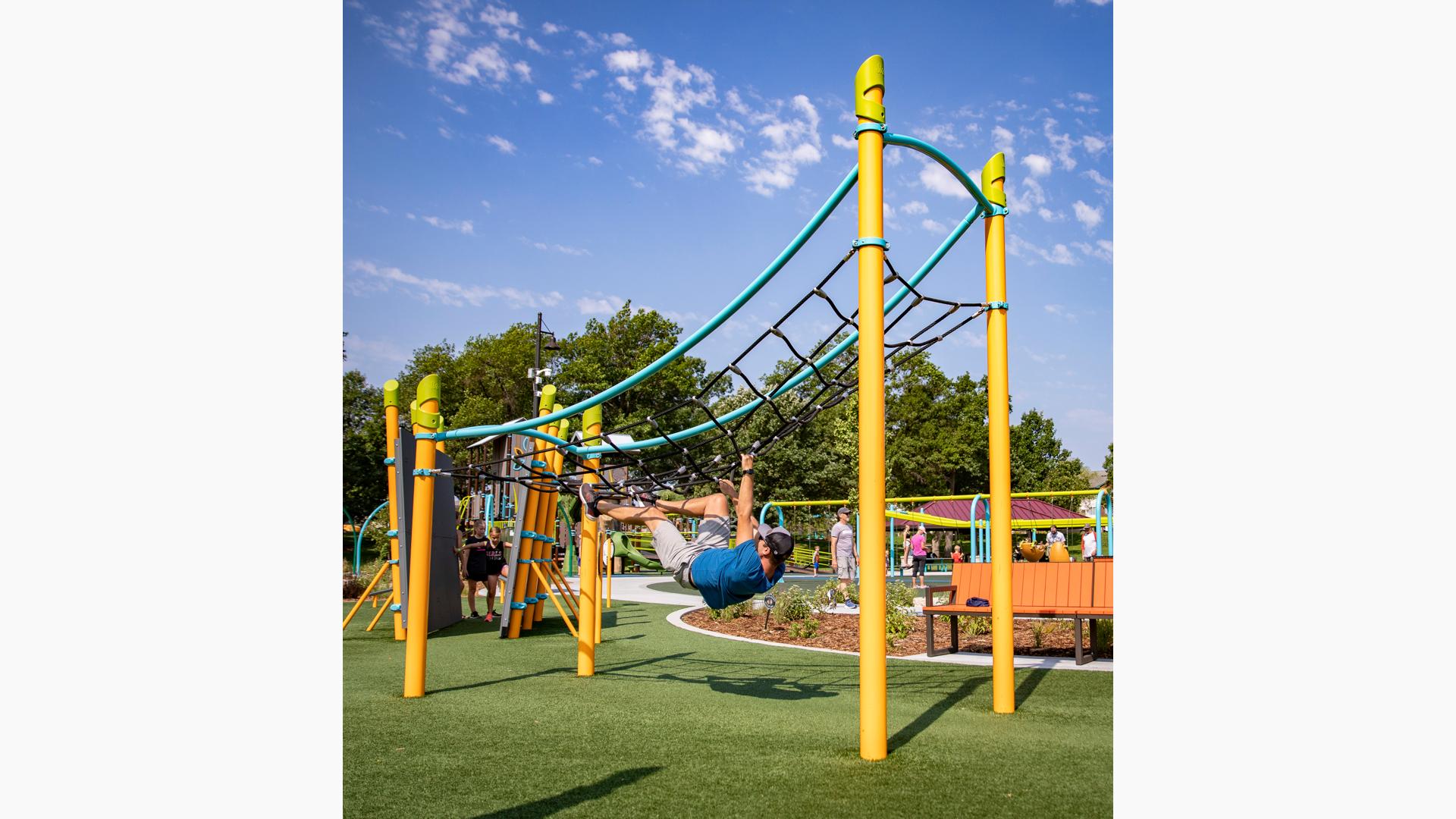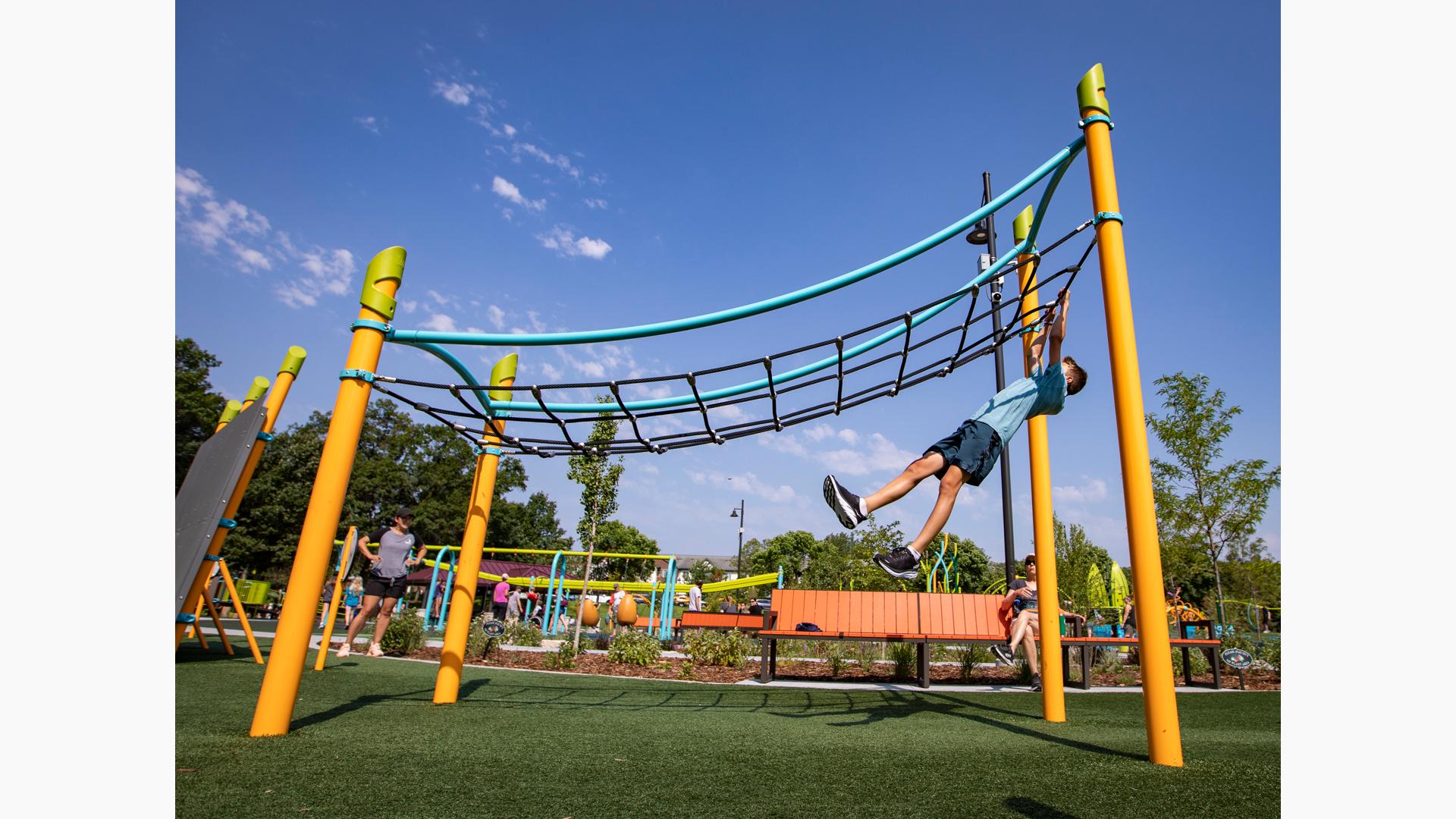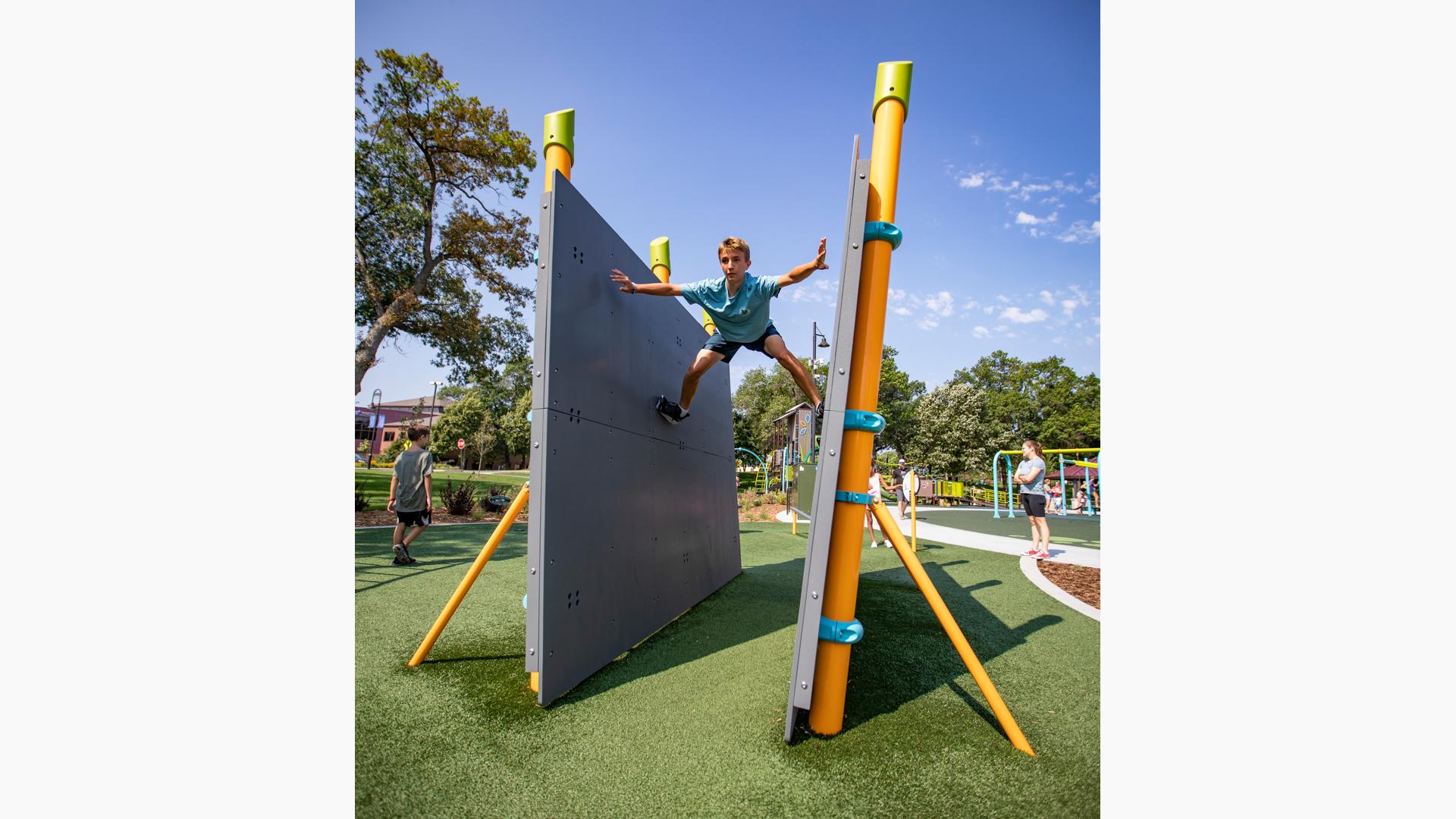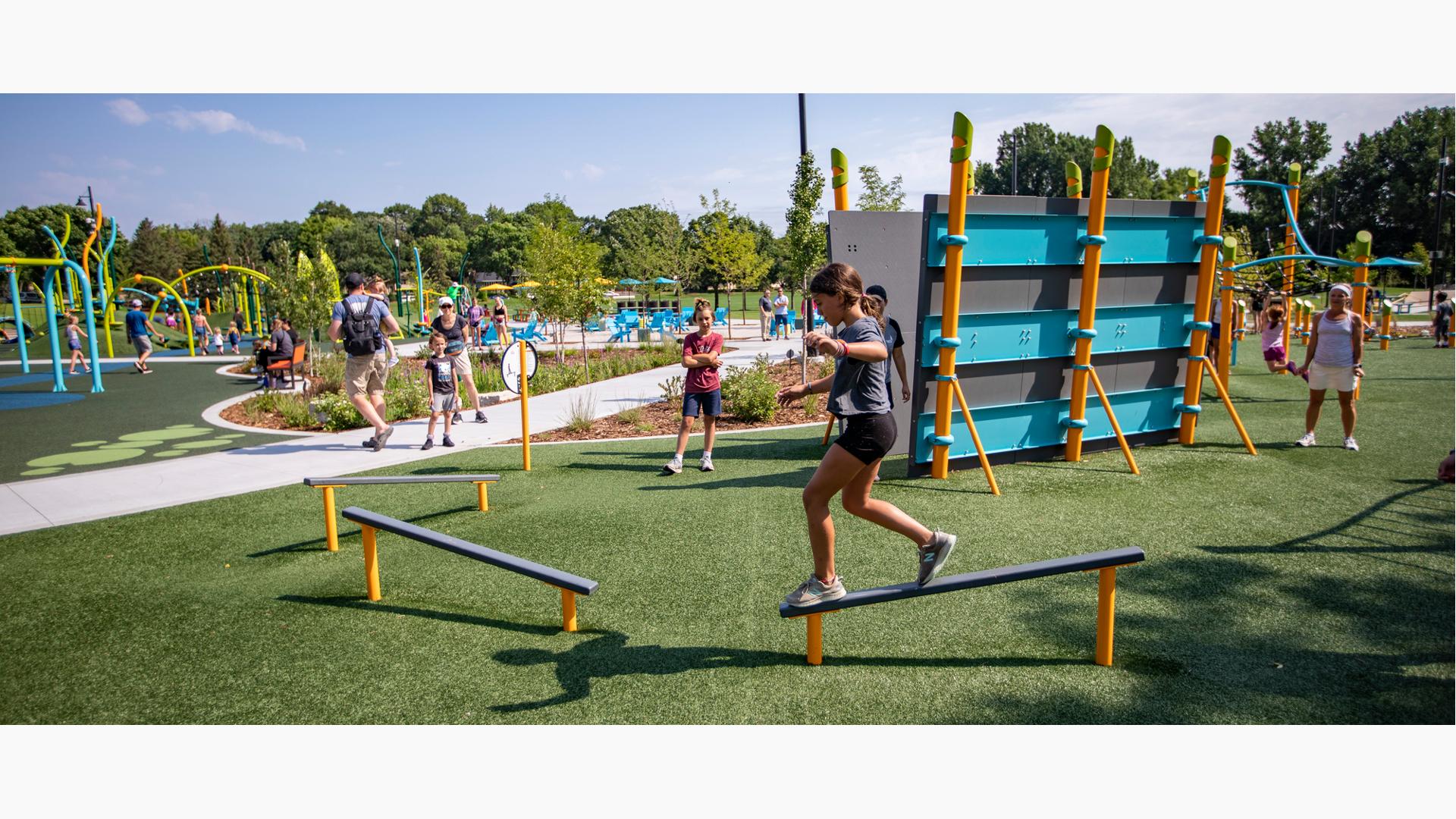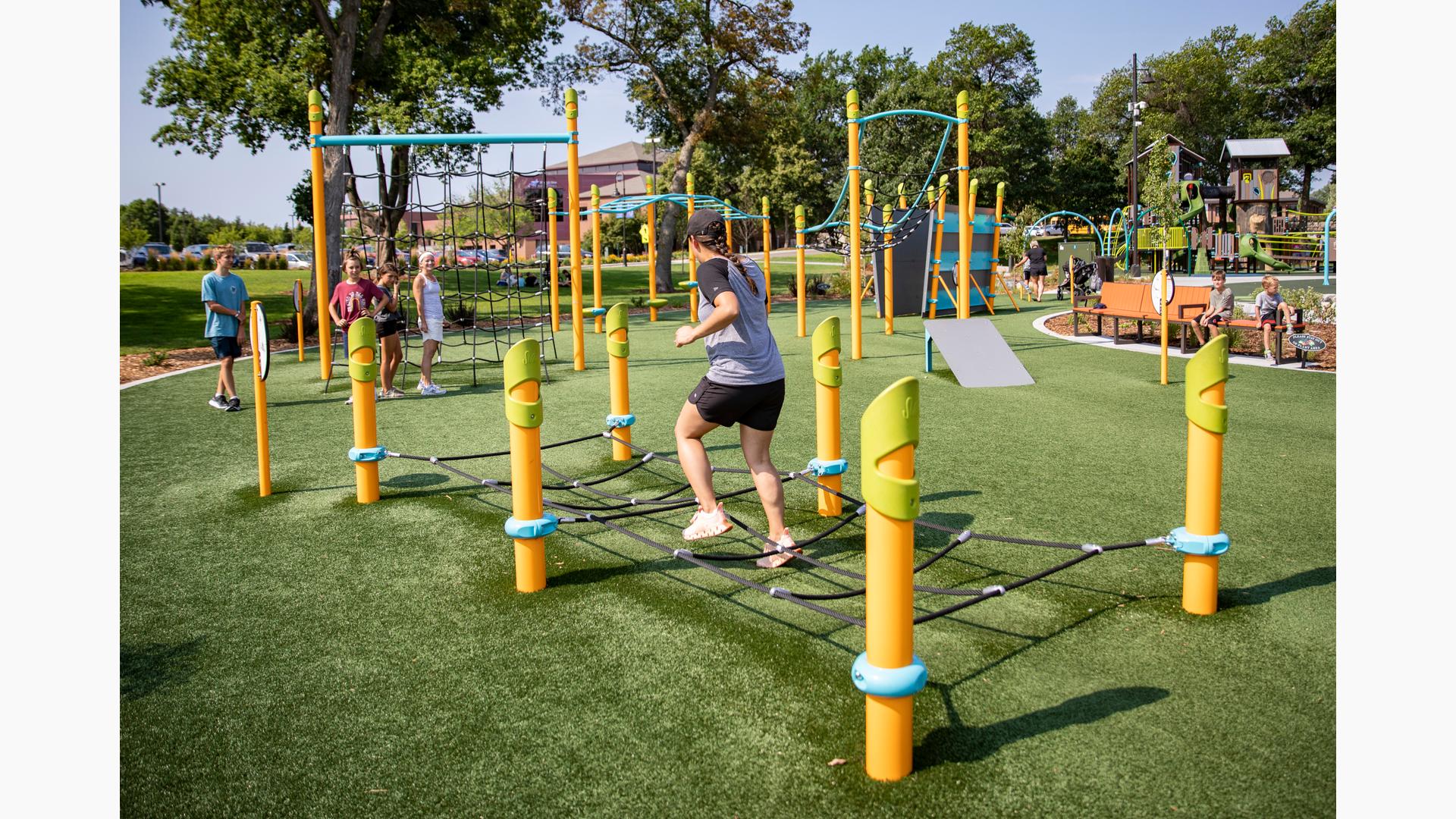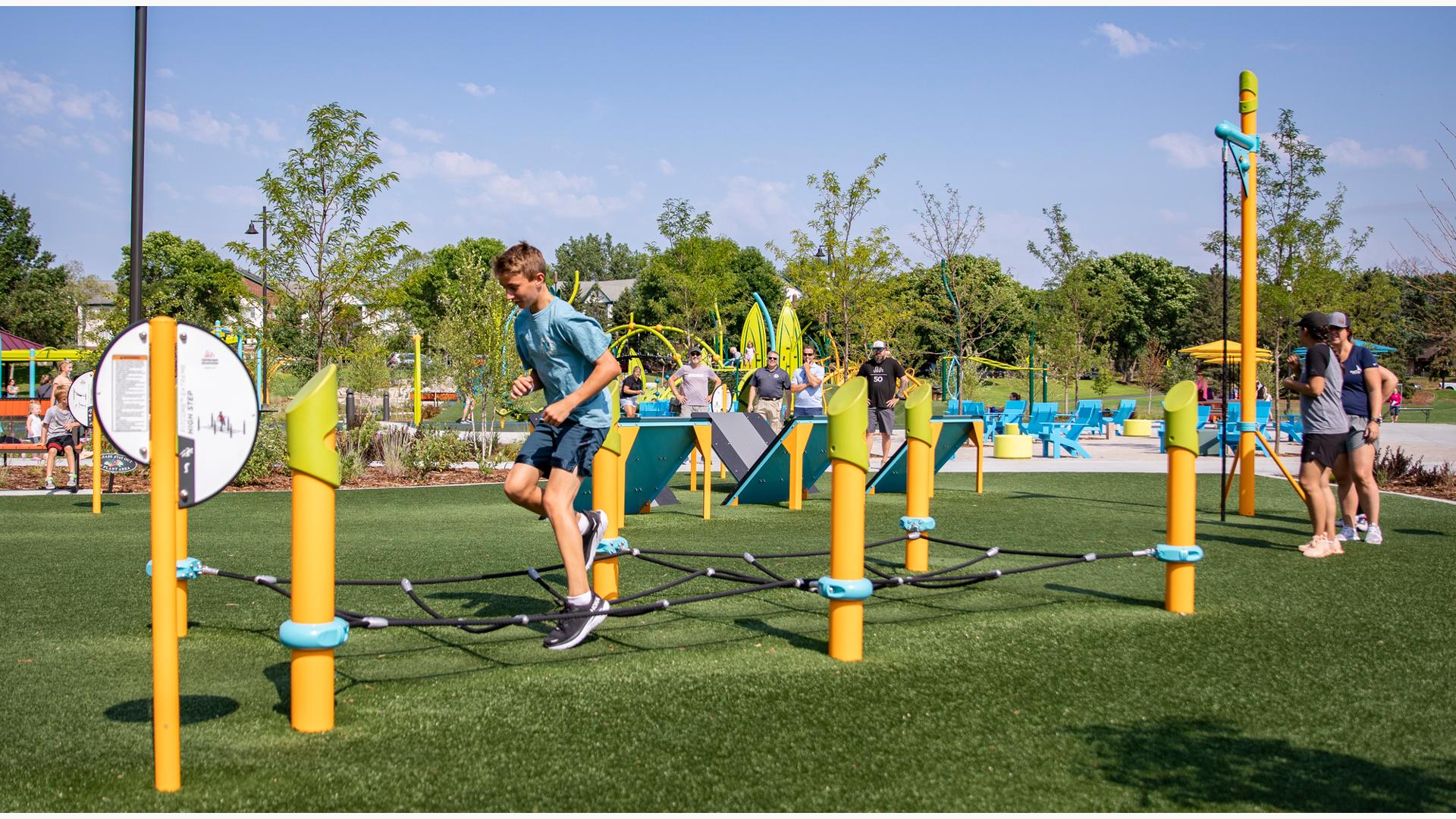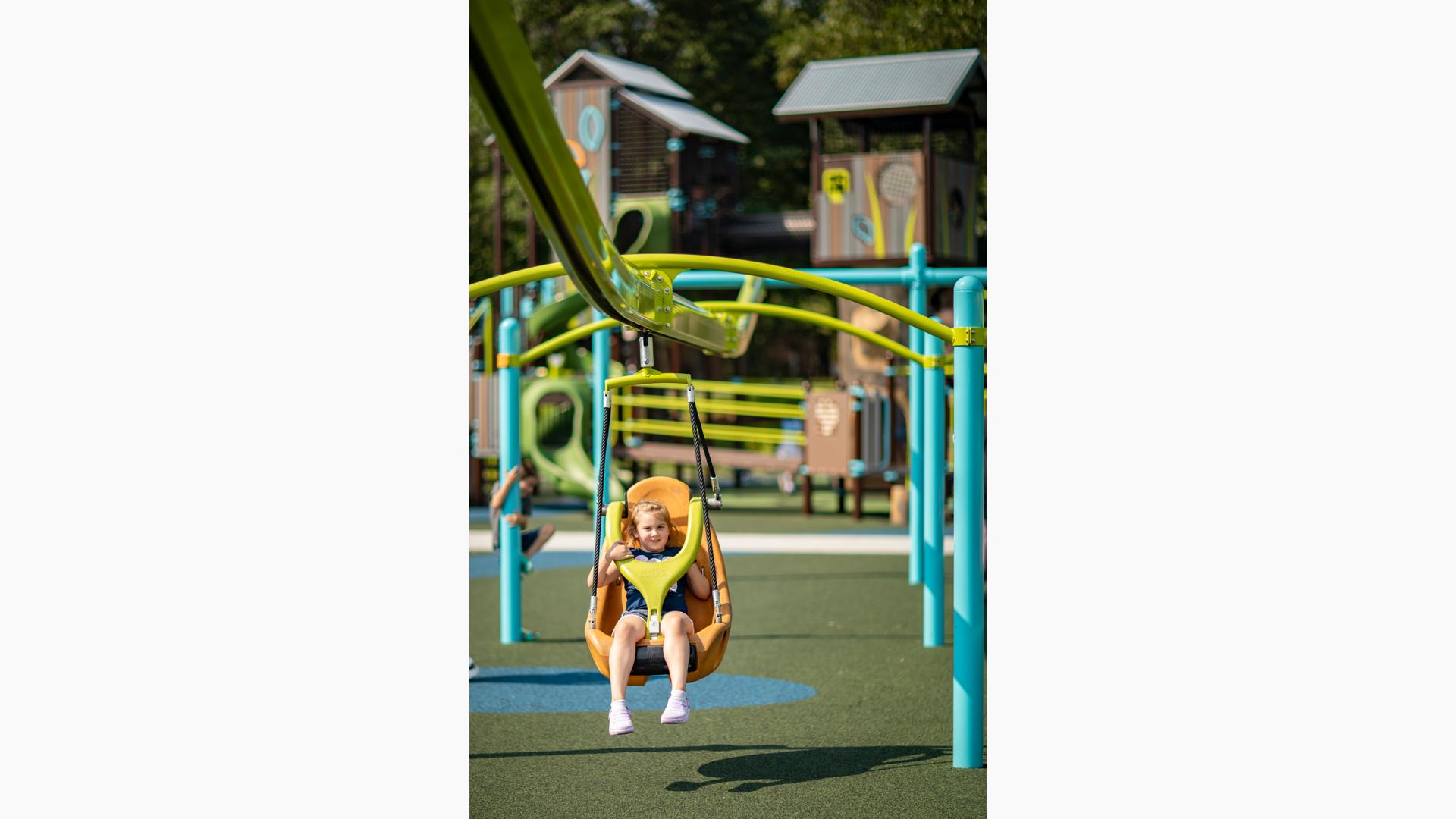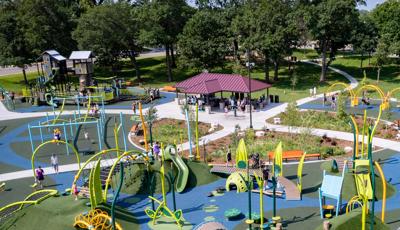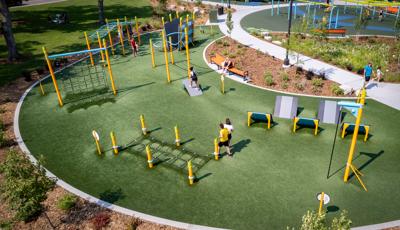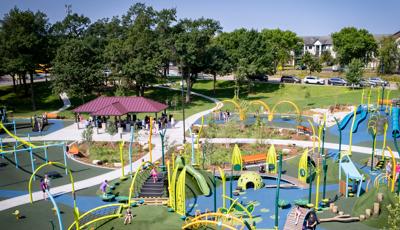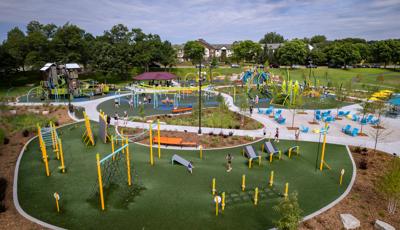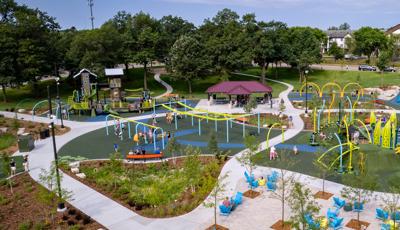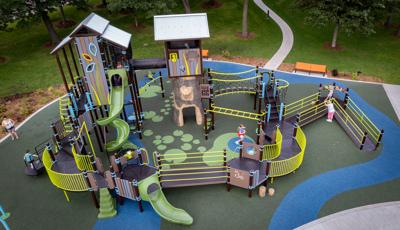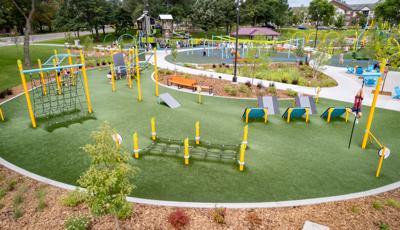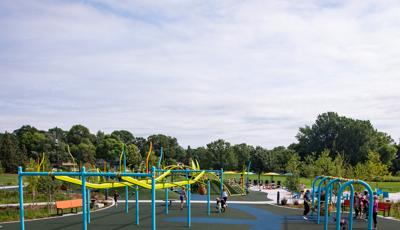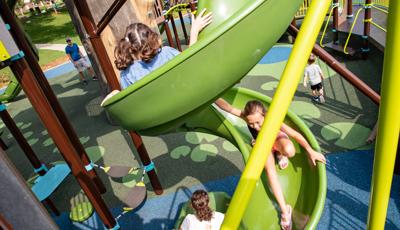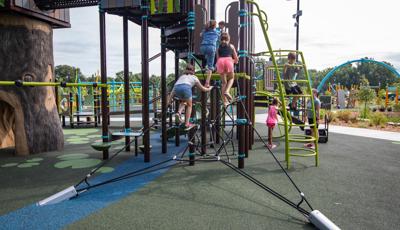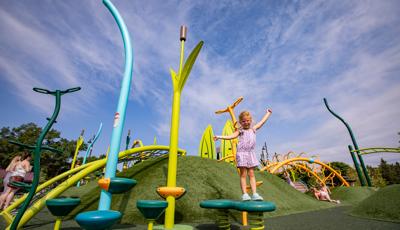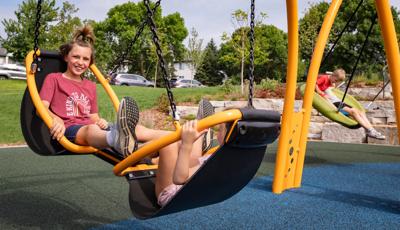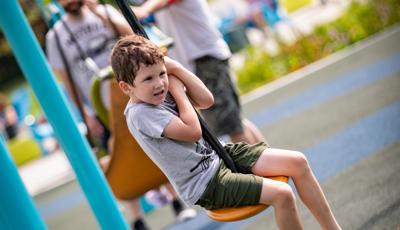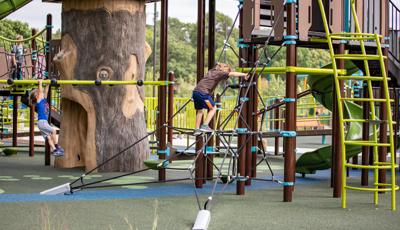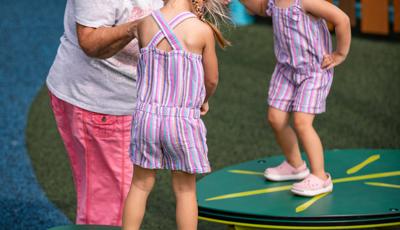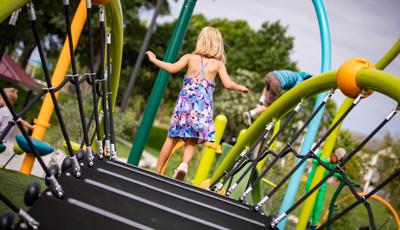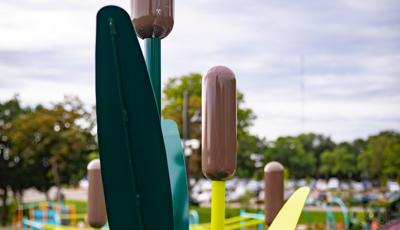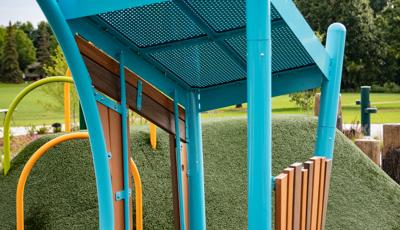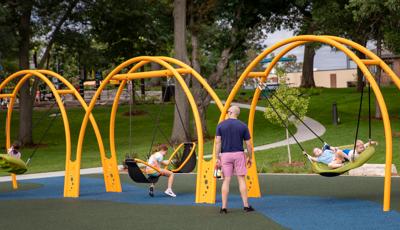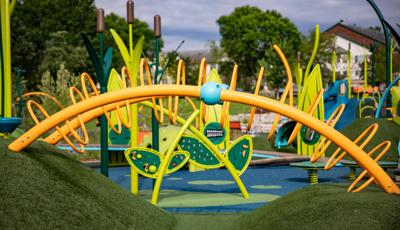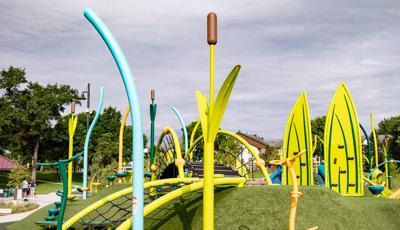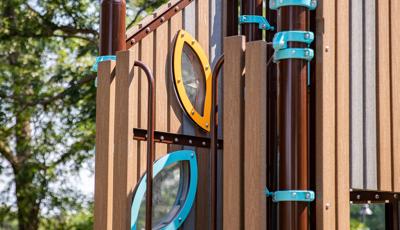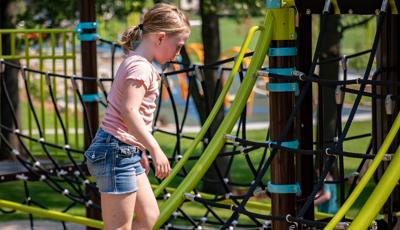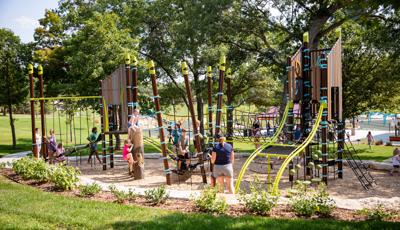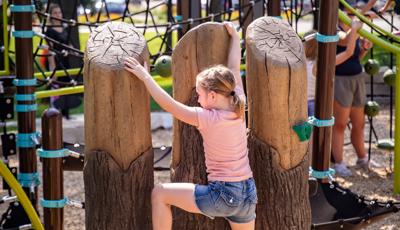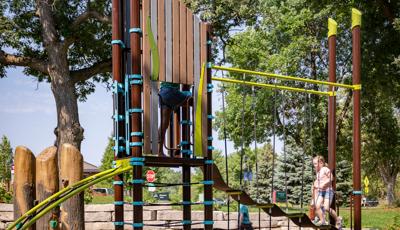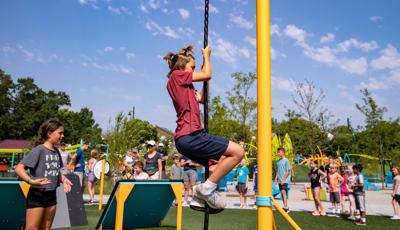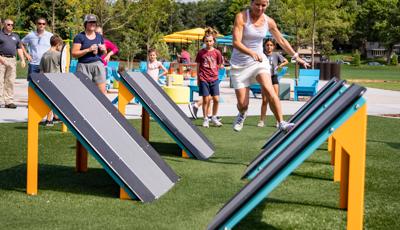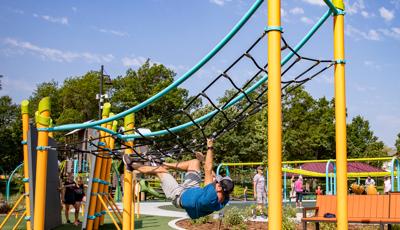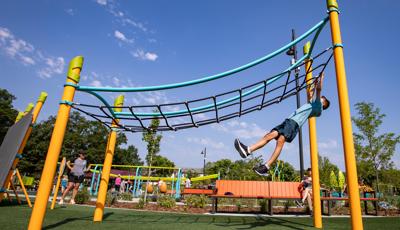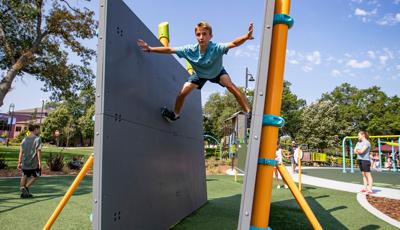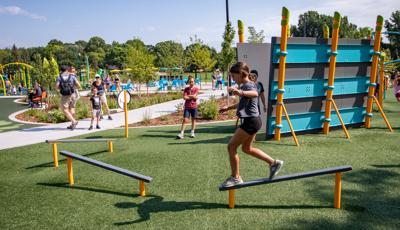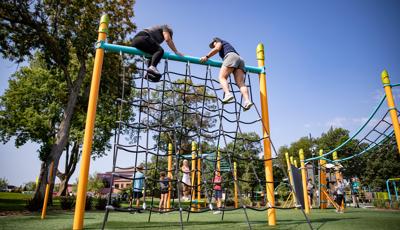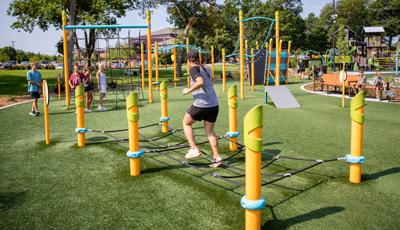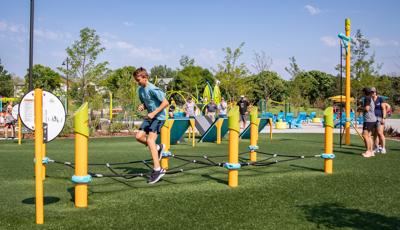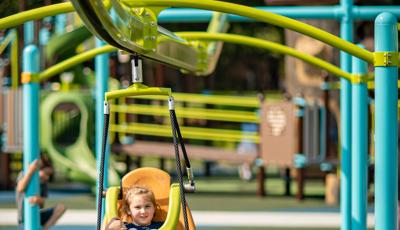 Age Ranges
2 to 5 years
5 to 12 years
13+ years
Product Lines/ Categories
Min Area Required
343' x 242' (104,55 m x 73,76 m)
Design/CAD Files for this Playground
Design files are not available for this custom design. Contact your local playground consultant for additional details.
Design Standards
Price Range (USD)
$200K-$500K+
Pricing for custom playground equipment varies. For international and exact pricing, please contact your local playground consultant.
Contact Your Consultant
A community destination decades in the making
In the early 1990s, the Shoreview City Council acquired 40 acres of landing in central Shoreview. It was then that they started putting together plans to create a central community gathering space—something the council felt was lacking as the city didn't have a typical downtown area.
A joint venture with the city council and staff resulted in the creation of the Shoreview Community Center at Shoreview Commons complete with city staff offices, ball fields, a regional library and more. Since then, the team has been working together to make improvements.
Serving community families
By the early 2000s, the city was focused on capitalizing on the popularity of the community center. They incorporated fitness facilities, community rooms and a pavilion to the outdoor space.
"We wanted to make sure our facilities all worked together," explained Terry Schwerm, recently retired city manager for the City of Shoreview. "The community center was becoming a popular place to be, and we needed a plan to bring our long-range vision to fruition."
And that's why they developed a master plan. Schwerm and his team realized they needed a strategy to help guide the future growth and development of Shoreview Commons. The community was becoming increasingly more diverse—in age, ability and background—and the city wanted to meet the needs of everyone.
"Our goal from the beginning was to serve all ages with a keen focus on families," said Schwerm.
Creating a regional play destination
After completing a renovation of the community center in 2018, the city began working on the master plan and focused on how to execute the first phase. The city connected with LHB, a full-service design firm located in Minneapolis, to assist with the overall master plan updates and the first phase improvements.
In addition to working with LHB, the city's project team toured a lot of facilities around the metro and state to share examples of what they liked and how it might work for the Shoreview Commons project. Their focus narrowed to a new skatepark, gardens and decorative pond, trails and a nature-inspired playground.
"Our main goal was to create a playground that would become a regional destination," said Schwerm. "We wanted to bring people to the Commons campus year-round, and the park and other recreational opportunities helped complement the activities we already had happening inside the community center."
Creating an immersive playground experience
The vision for the playground design was inspired by what Shoreview is—woods, water, marsh and wetlands. And Nikki Schlepp, senior landscape architect, and Jess Vetrano, project landscape designer, both from LHB embraced it as a desired design element. The two wanted to create something unique that delivered an immersive experience.
"We looked at design precedents throughout the world and were inspired by wooden forms based on a variety of woodland creatures," explained Vetrano.
Their design process, which began during the height of the pandemic, included passing sketches back and forth, collaging everything from playground design elements, plants and site furnishings. And once they had a final concept in hand, they began reaching out to design and manufacturing partners.
"It was clear that Flagship Recreation and Landscape Structures understood our vision," said Schlepp. "The team offered a 'yes, and…' approach to our project by lending their expertise in how each playground zones could be built out to deliver the best experience for kids."
The result is a fully inclusive playground with multiple zones for various age groups linked by pathways. Upon entering the play space, visitors are met with a monumental piece—the tree house tower. This zone offers a fully ramped PlayBooster® playstructure, two custom-designed tree house towers and various climbers, slides, bridges, panels and more.
Further down the path is a zone filled with thrills for all ages and abilities. A Double ZipKrooz® with an accessible seat delivers the feeling of flying across the play space to everyone. Plus, more traditional playground swings offer high-flying fun. Across the way is a zone with a ninja-like obstacle course for teens and adults. The FitCore® Extreme course is perfect for any fitness level.
The marsh zone is where the original vision for the playground design is apparent. Sky-high cattail climbers, mushroom and log steppers, leaf-themed wall climbers and activity panels provide a variety of play experiences for kids of all ages and abilities. Even more, climbers, bridges and slides are built into mounds for additional fun and challenge. Nearby is a zone dedicated to hillside climbers and slides.
And the final zone is the climbing forest, which is a play space positioned at the top of a hill to provide a birds-eye view of the other play spaces. This zone delivers additional challenge in net climbers, another tower and other nature-inspired playground components. It is nestled into the surrounding trees to give kids the feeling of climbing through the treetops, while also delivering additional natural shade cover.
Best of all, there are plans for a wide variety of landscaping including six planting beds with native grasses and flowers that will help capture rainwater.
Attracting visitors near and far
On Saturday, Nov. 13, 2021, the playground at Shoreview Commons opened to the delight of many community members. Shoreview children and families took advantage of the unseasonably warm weather throughout November and early December to test out all the new features.
"We're happy with the end result of this project," said Schwerm. "The design really allows kids to be creative and explore."
The wide variety of activities available at Shoreview Commons already draws people from all over the metro, and the City is hoping that the new destination playground helps bring even more. While there's still a few finishing touches to complete the project including the plantings and landscaping, the playground is open to the public. The city is planning a grand opening for spring 2022.
Installed: July 2022
Our color palettes offer a range of options to customize your projects
Our state of the art materials make our playgrounds stand out.
We've created a global network of local playground experts to be at your side, every step of the way. With an average of 20 years of experience, our playground consultants are knowledgeable and personable. They will guide you through product pricing and specifications, customization, financing options, community builds, on-time deliveries, maintenance, finding replacement parts, and service questions.
Playground consultant for this project
Find a Playground Consultant Near You
Contact Your Consultant
Related Playgrounds & Designs