Playground Overview
The sky's the limit at this cloud-themed playground design. The PlayBooster® and Netplex® playstructures encourages kids ages 5 to 12 to climb higher and higher until they reach the clouds, while 2- to 5-year-olds explore the twin-prop plane-themed PlayBooster playstructure that includes net climbers, a Rollerslide and interactive play panels. Even more, a ZipKrooz®, hillside climbers and slides, and playground swings let kids feel as light as air while they float back and forth, and up and down.
---
---
Playground Details
Age Ranges

2 to 5 Years
5 to 12 years

Design Standards

ASTM

Installed

June 2017

Min Area Required

36' x 29' (10,97 m x 8,84 m)
Project Price Range

Pricing for custom playground equipment varies. For international and exact pricing, please contact your local playground consultant.
---
Playground products shown in video may not be appropriate for every age group. Playsystems shown in video are for demonstration purposes only. Product configurations may vary.
Video features the unique Netplex and Disc Net play towers along with an airplane themed play structure at the Bicentennial Park in Hawthorne California.
[video: fades in on Bicentennial park greeting sign that reads "City of Hawthorne Bicentennial Park, where creative minds take flight. Parks make life better!" Sign has sparrow silhouette with dotted lines indicating a flight pattern.]
[video: Full view of main play structures. Camera angle changes of main play structures from different area in the park. Ground level looking up, camera pans sideways showing rope bridge connecting two main play structures.]
[video: sun burst beams through top of Disc Net climber. Young girl glides past camera on ZipKrooz to landing pad. Young girl is pushed by her friend from landing down the ZipKrooz gliding towards the camera. She smiles and giggles.]
[video: two young girls slide down roller slide as they smile and giggle. Young girl hangs upside down from outer post of Disc net climber while looking and smiling at camera.]
[video: two young girls swing side by side. Camera pans down towards airplane like playground structure. Two girls sit inside the plane engine shaped structure. Close-up young girl spins shape colored shapes spinners franticly from inside the structure.]
[video: close of up young girl's hands as she spins tic tac toe panel. Girl spins see through Optigear panel. Close-up of Optigear panel spinning. Girl moves shape sliders on panel. Close-up of hands spinning marble balls on marble panel. Girl kneeling looks through periscope.]
[video: young girl lifts slider shapes up hand railing. One girl sits on top of plane engine shaped structure and points both hands up to the sky while another girl crawls up through the cargo netting into the engine shape.]
[video: both girls sit on top of plane engine shaped structure and squint up at the sky. Camera switches to tile mosaic in concrete side walk of a butterfly and names of all the people who donated to make the playground possible.]
[video: camera pans up from bottom to top of Whoosh Winder Slider and Tower. Boy climbs up ladder to enter whoosh winder tower deck. Girl lifts herself to climb up back to back ladder as she smiles at camera. Top down view of girl climbing up ladder to top deck. Top down view of boy sliding down whoosh winder slide.]
[video: Aerial panning view of entire park and play structures. Fade to Landscape Structures logo.]
Next Tab
Featured Products
We offer the widest range of park and playground equipment to promote healthy lifestyles, encourage skill-building and create unique outdoor experiences. From our playsystems and freestanding playground components to themed designs, site furnishings and more, we'll help you create a recreation space that welcomes your whole community.
Play Systems featured in this Playground
PlayBooster®
Ages 5 to 12 Years
The PlayBooster® playground structure, the original post-and-clamp system, combines exciting ground-level components with climbing events and overhead activities for kids ages 5 to 12. The PlayBooster family includes the interconnected cables of Netplex®, the contemporary Vibe®, the nature-inspired Tree House and the double-decker PlayOdyssey® Tower.
Resources
View all PlayBooster® Components
Product Categories featured in this Playground
Freestanding Play
Ages 2 to 12
Freestanding Play events add fun and excitement to new and existing playgrounds! Revitalize your current playground or create a playground design that's completely unique using Freestanding Play components for kids ages 2 to 5 and 5 to 12.
Resources
View all Freestanding Play Events
Play Styles featured in this Playground
We can help you create playground designs unique to your community! Everything in our custom design process is driven by your goals and ideas. Together, we'll create a destination playground that's as individual as your imagination!
View Custom/Themed Ideas
Previous Tab
Next Tab
Playground consultant for this project
We've created a global network of local playground experts to be at your side, every step of the way. With an average of 20 years of experience, our playground consultants are knowledgeable and personable. They will guide you through product pricing and specifications, customization, financing options, community builds, on-time deliveries, maintenance, finding replacement parts, and service questions.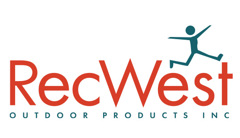 RecWest Outdoor Products, Inc.
31316 Via Colinas Ste 118
Westlake Village, CA 91362
USA
Phone 818-735-3838
info@recwest.com
recwest.com
Find a Playground Consultant Near You
Previous Tab
Related Playgrounds & Designs