Wood Plank Wiggle Ladder
Model #185862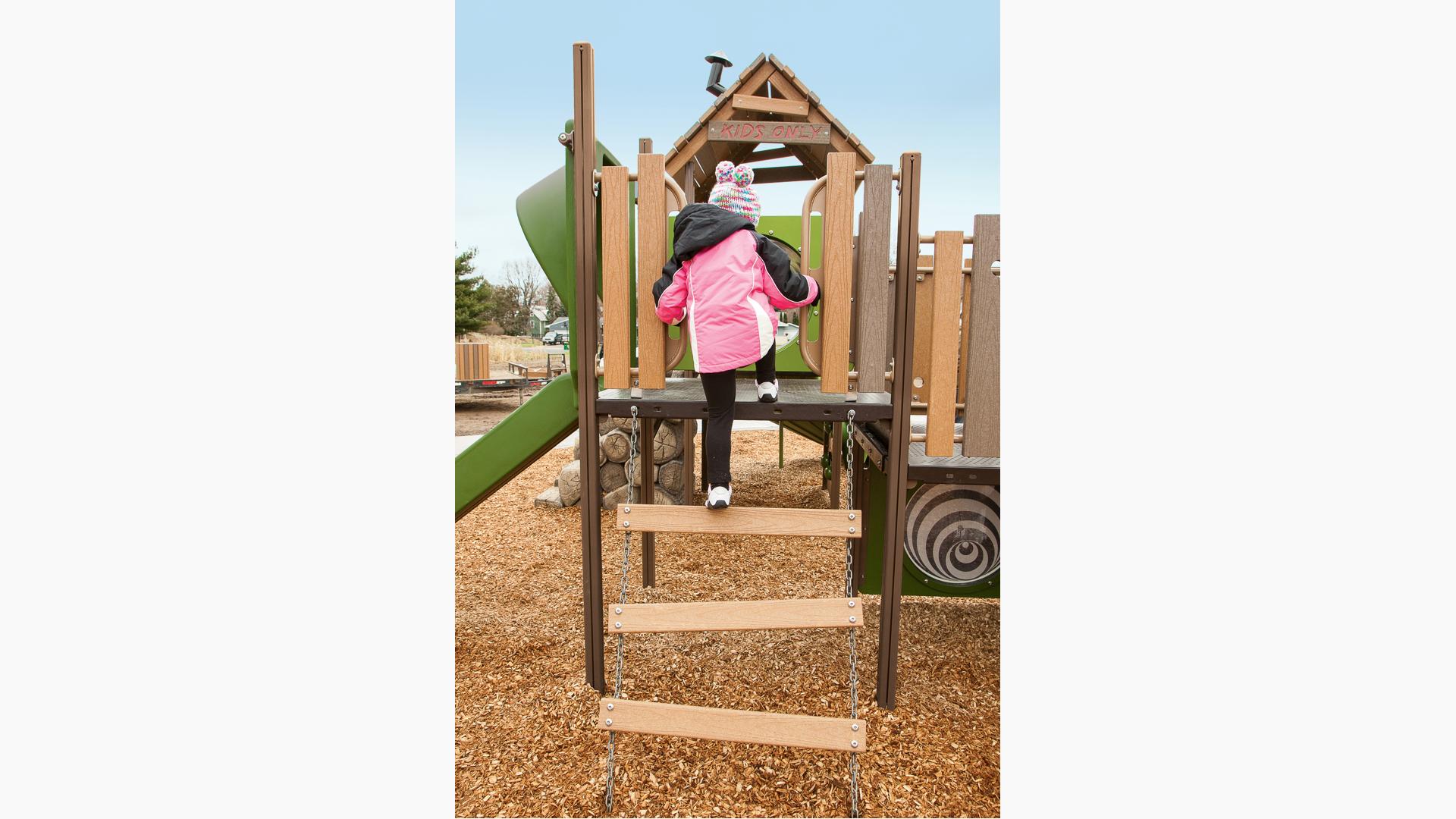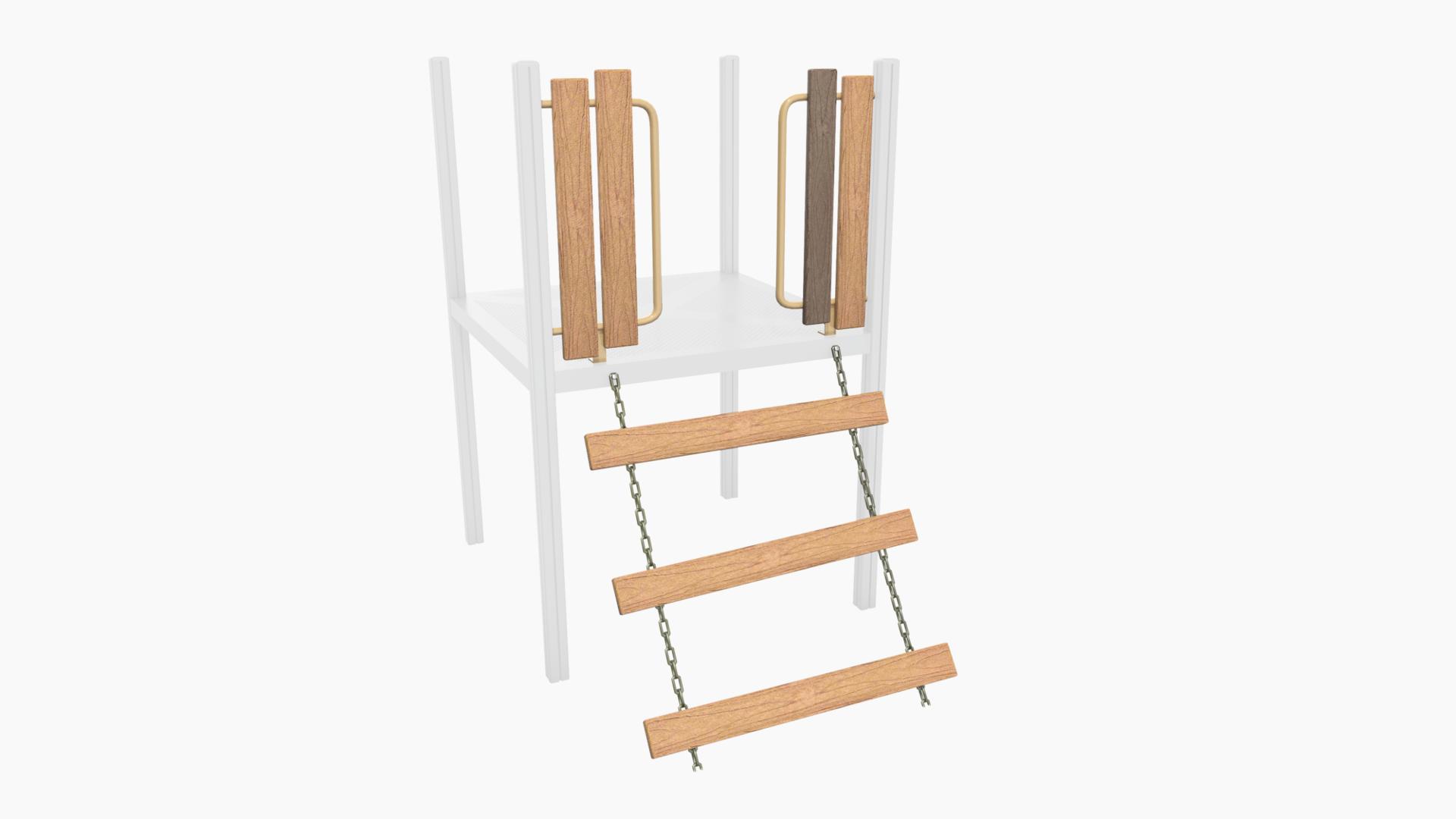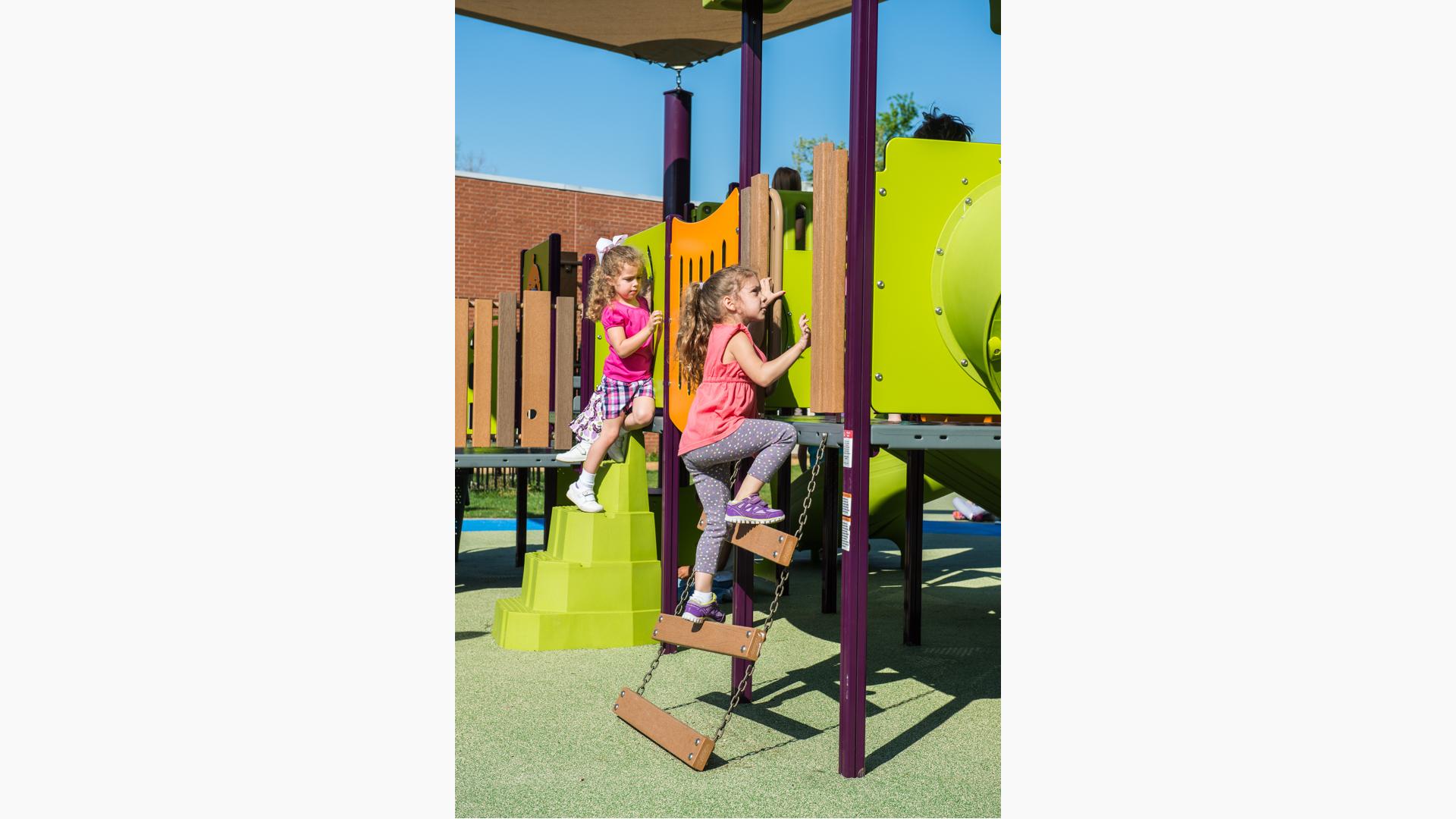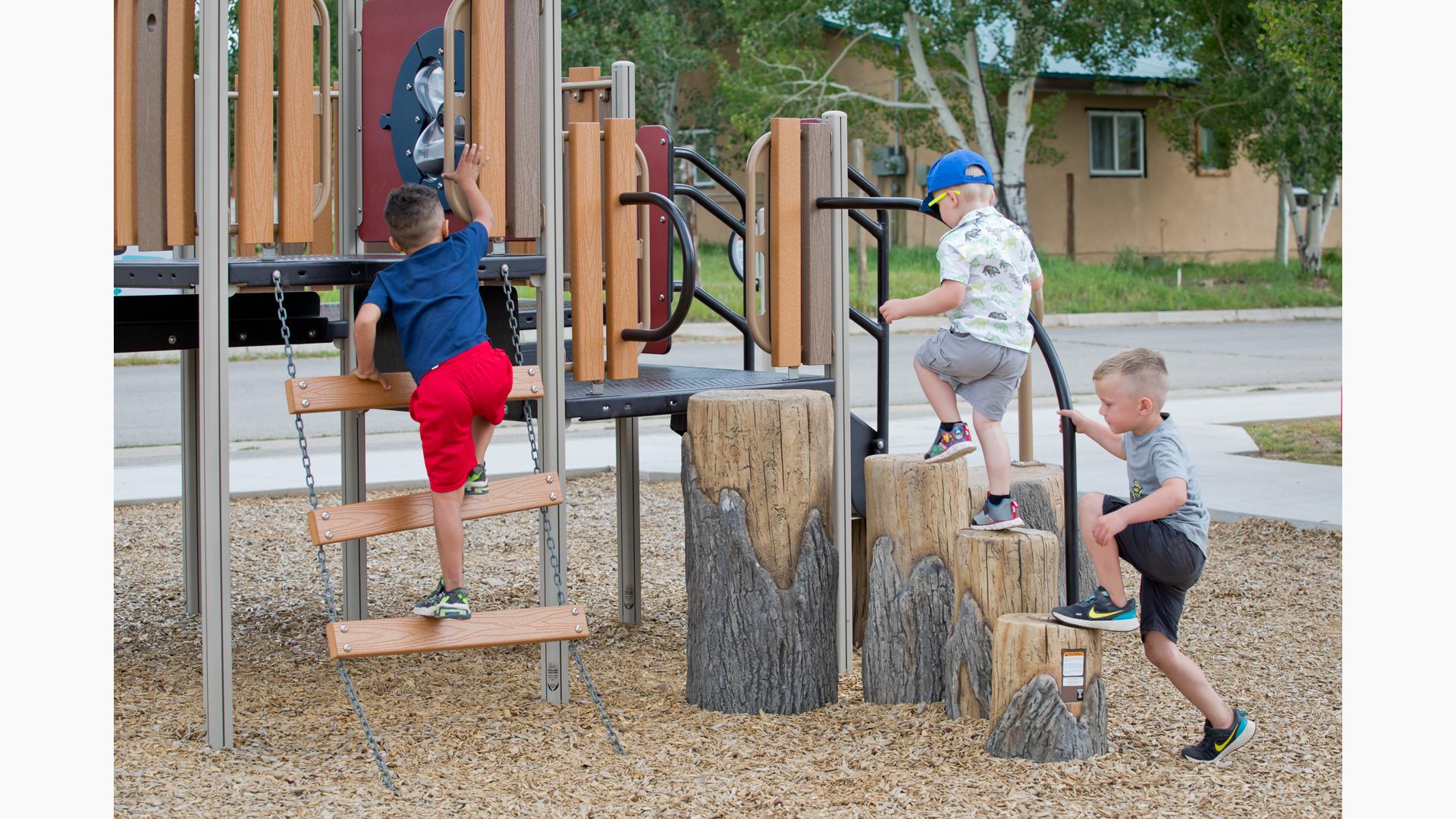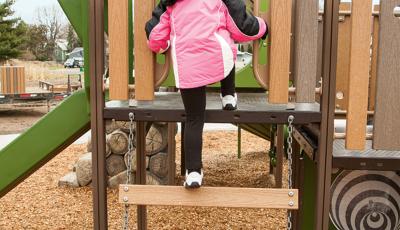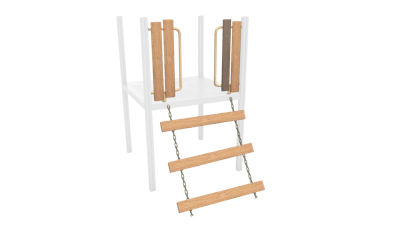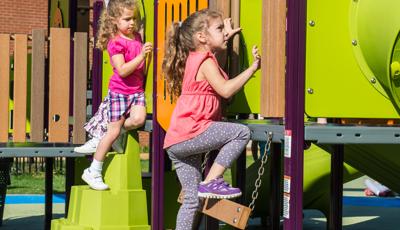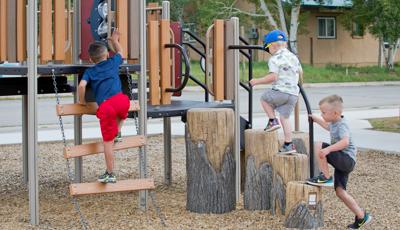 Wood Plank Wiggle Ladder
Video features the Wood Plank Wiggle Ladder for PlayShaper playgrounds.
[video: scene fades into a full view of a Wood Plank Wiggle Ladder on a Treehouse themed playground. Scene switches to a ground view up to a girl climbing the wood plank wiggle ladder. The girl climbs up the ladder onto the playground decking. A young boy fallows after her and climbs up the ladder. Scene switches to a view over the top of a rock climber at a boy as he climbs up the Wood Plank Wiggle Ladder. Camera switches to a close-up of the boy's hand as he holds onto the side chains of the ladder. The scene switches to a full view of a Treehouse themed playground and nature-inspired play area. Families play all around. A woman stays next to the playground slide as she helps a young girl ride down.]
Woman: Ready? Wooh! [laugh]
[video: The woman holds onto the young girl's hand as she slides down the playground slide. She reaches the end of the slide and plops down to the ground on her bottom. The woman pulls her up by her arm as the scene fades to black.]
Play Styles
Play Systems
Dimensions
Max Fall Height: Equals deck height
Design/CAD Files Featuring this Component
Price Range (USD)
$0K-$5K
*Prices vary. For international and exact pricing, contact your local playground consultant.
Contact Your Consultant
Overview
The PlayShaper® Wood Plank Wiggle Ladder uses 2" x 4", post-consumer recycled plastic, wood-grain planks to give the climber a made-by-kids look. Tendertuff™-coated chain allows product to conform to EN standard.
Features
ProGuard™-finished steel chain
Attaches to deck heights up to 48"
Themed handhold panels
Two-tone, wood-grain textured planks have a nature-inspired look
Sensory
Proprioception
Tactile
Vestibular+
Motor Skills
Agility
Balance
Coordination
Core Body Strength
Flexibility
Lower Body Strength
Motor Planning
Upper Body Strength
Social/Emotional Skills
Cooperation
Imaginative Play
Social Skill Development
Learn about Developmental Benefits
Related Playground Components