Summit™ Pre-Colored EN
Model #298815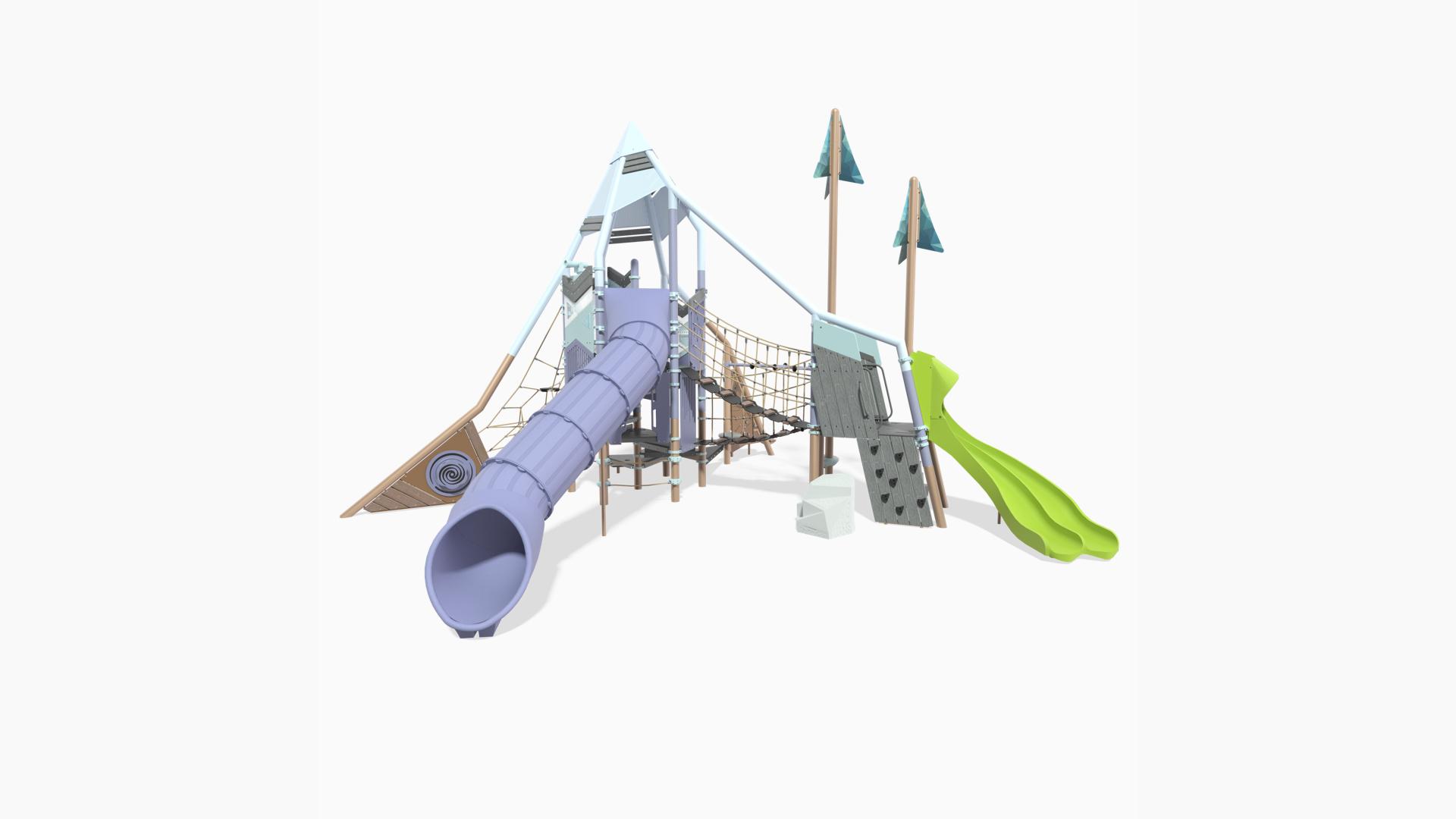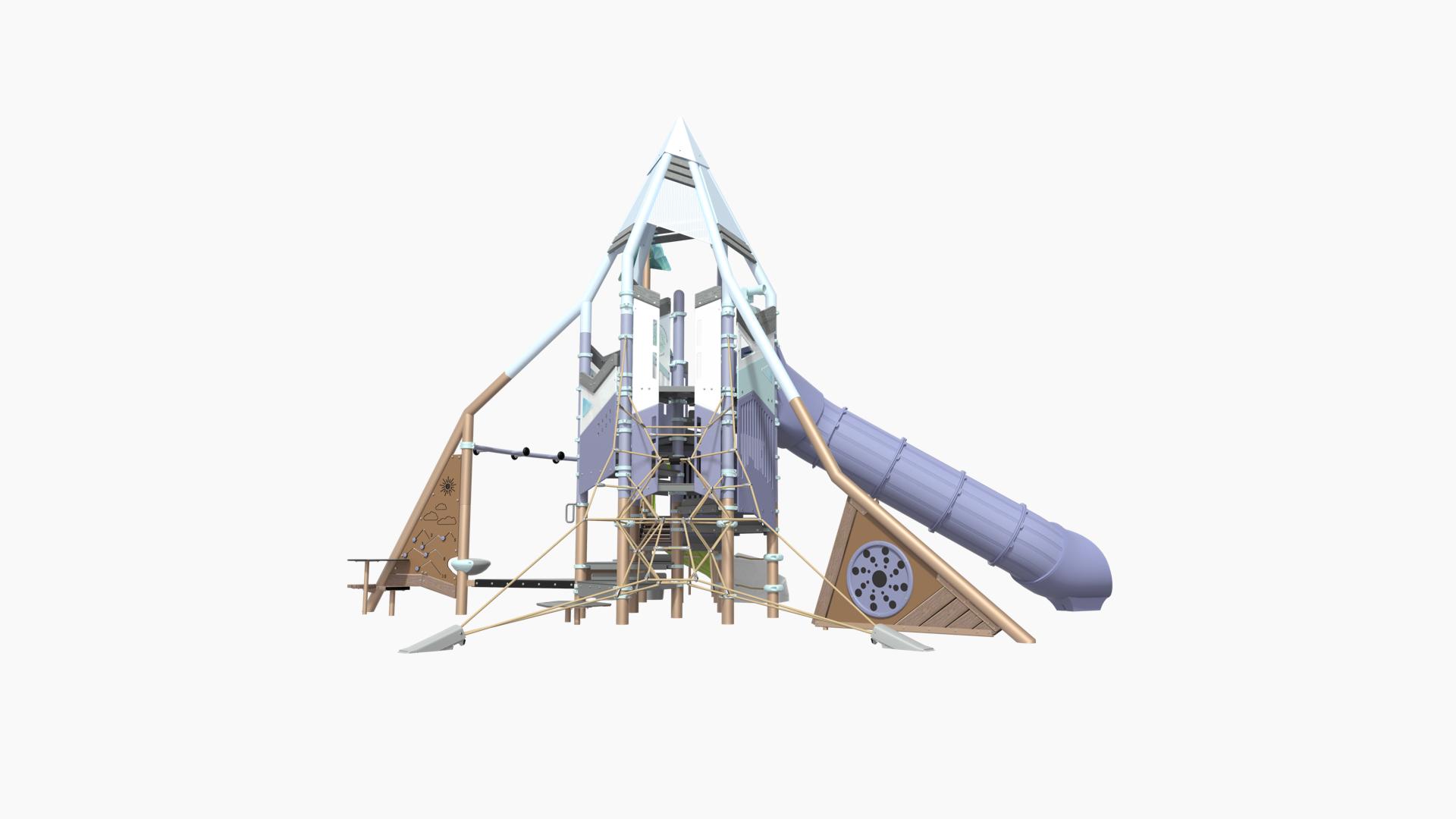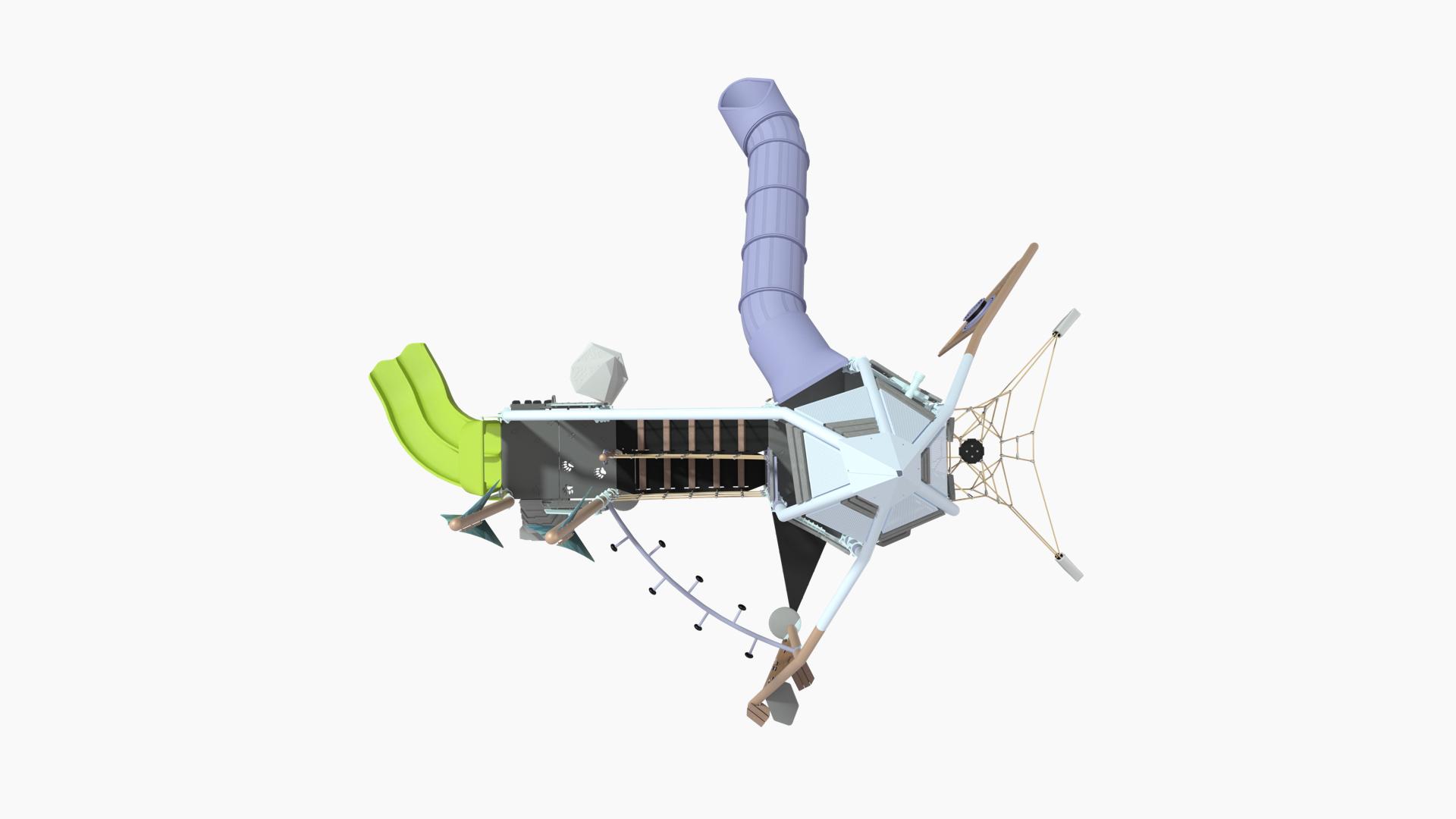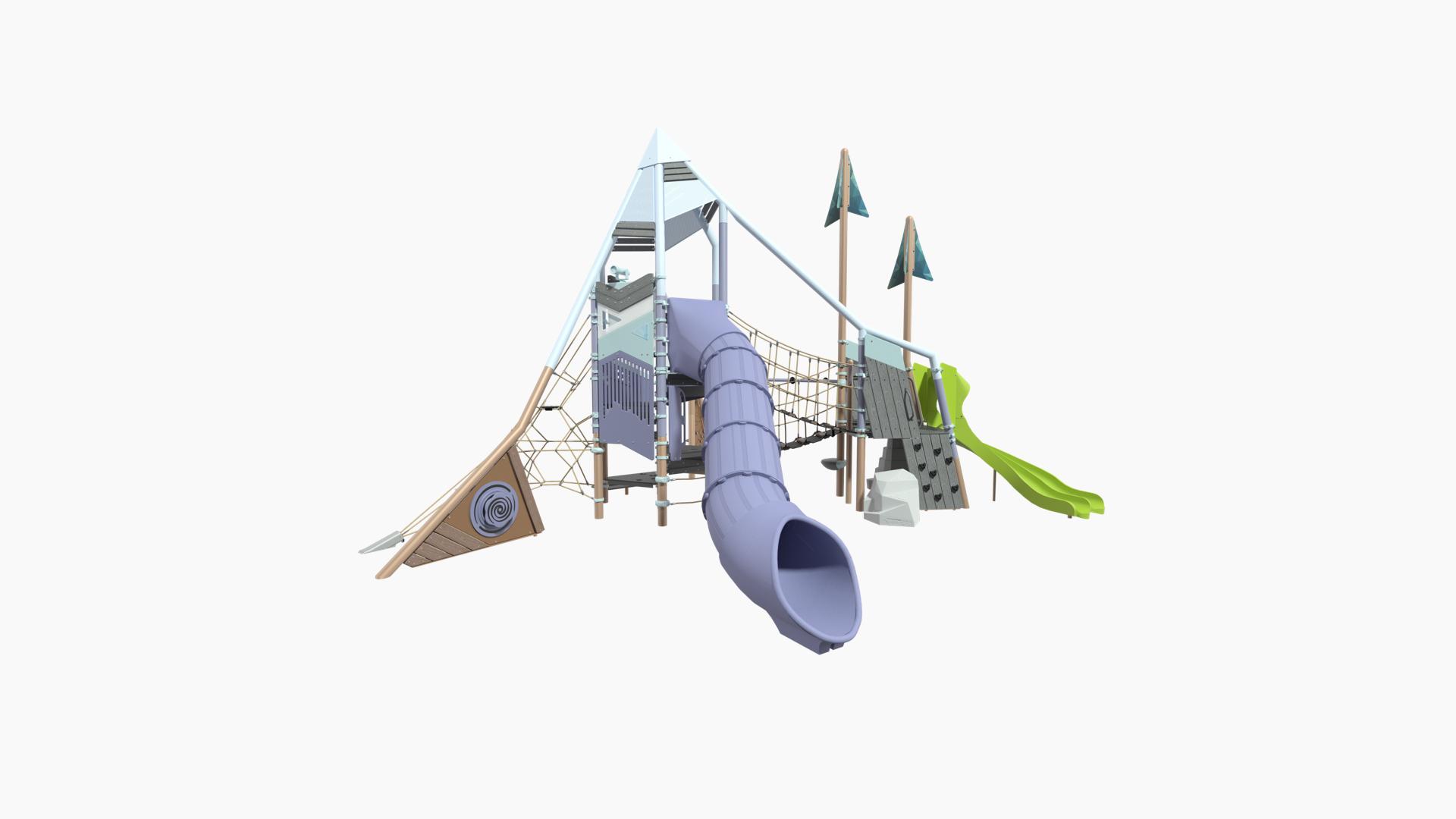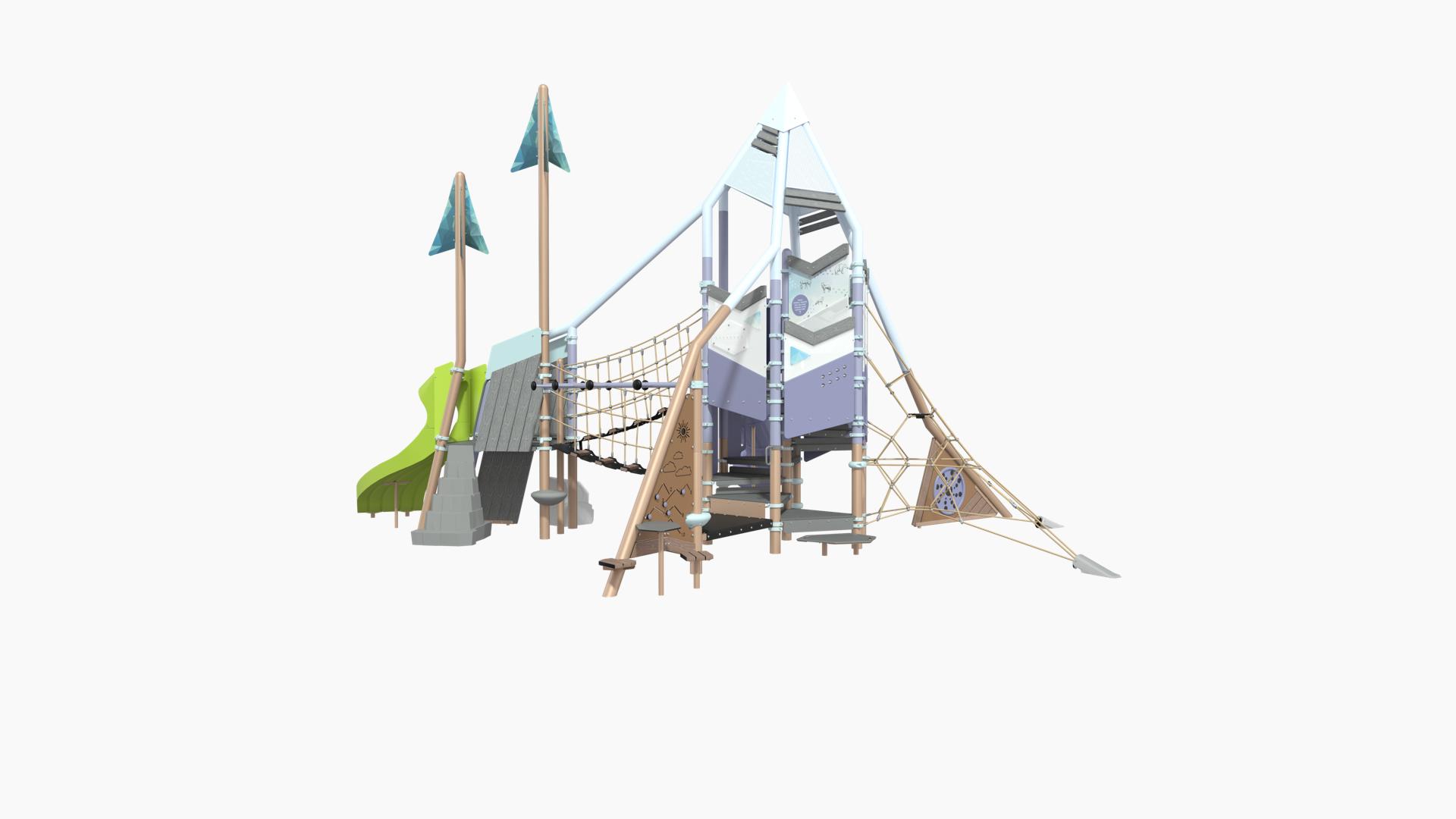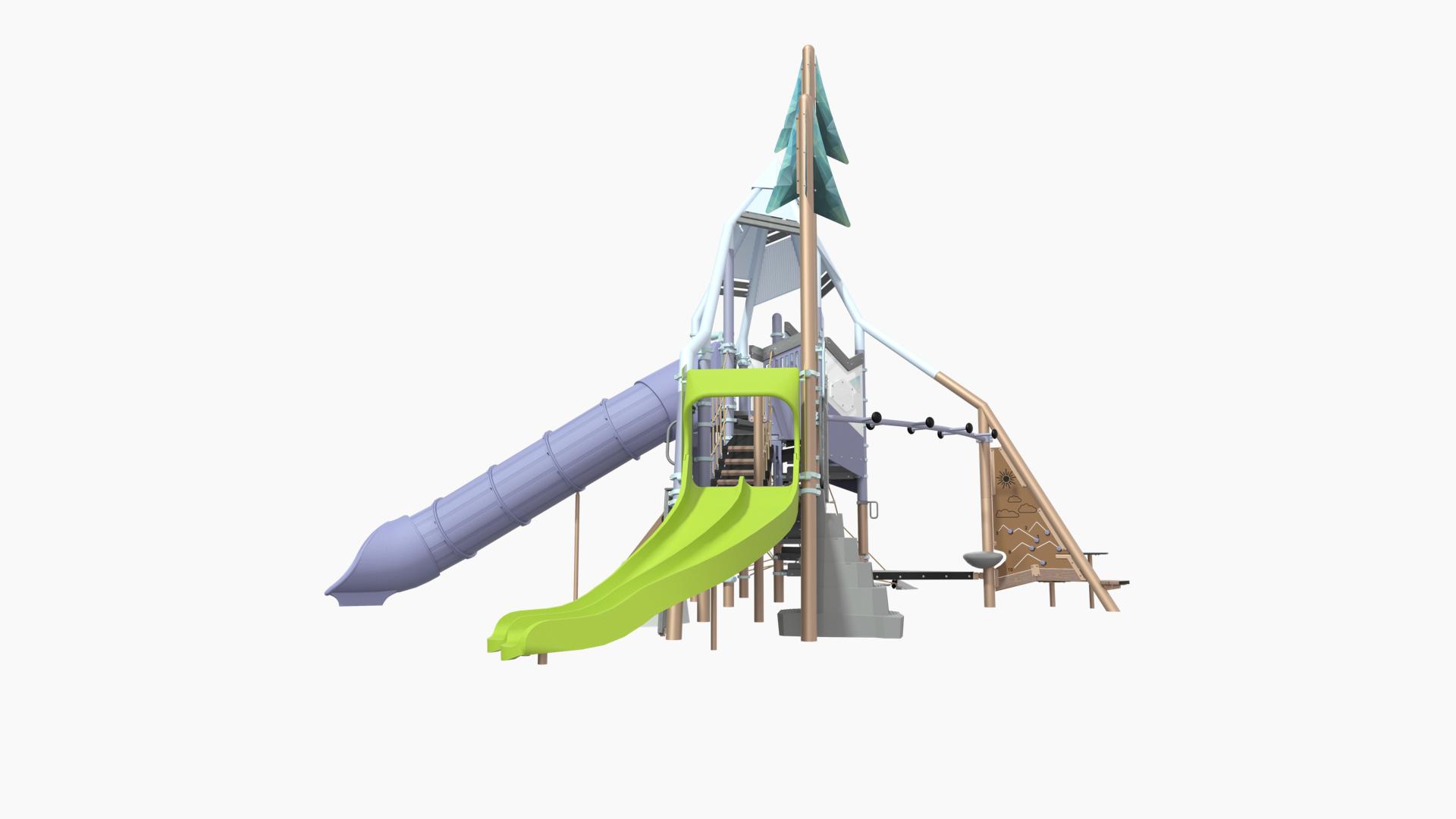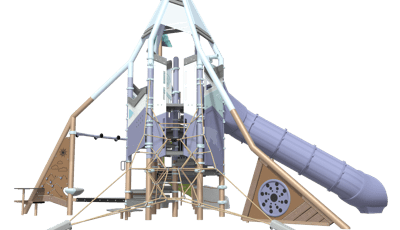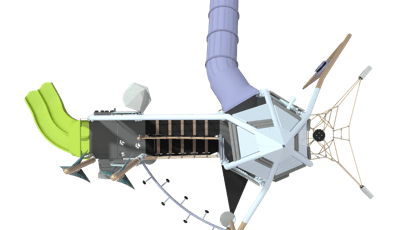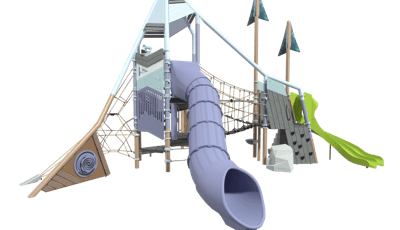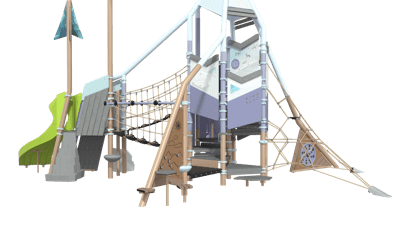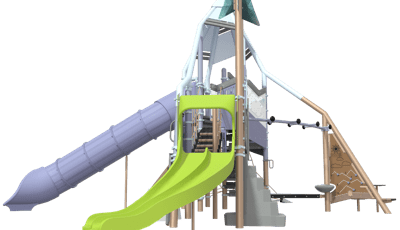 Play Systems
Dimensions
Max Fall Height (EN): 96" (2,44 m)
Min Area Required (EN): 44'5" x 42'4" (13,54 m x 12,90 m)
Design/CAD Files Featuring this Component
Price Range (USD)
$50K-$75K
*Prices vary. For international and exact pricing, contact your local playground consultant.
Contact Your Consultant
Overview
Create a new unique play area with this mountain-top themed playground that meets European Standards. The condensed-footprint of the Smart Play® Summit™ features a giant play-value playstructure that welcomes a whole crowd of climbers at once.
Kids ages 5 to 12 will find multiple ways to climb this faceted mountaintop while encountering plenty of wild surprises along the way. A gradation of cool colors matches the ascent, culminating in a peak of icy Pebble.
Kids of all abilities can reach the top deck using the new Switchback Climber's multilevel belting path. Alpinists are encouraged to search for hidden animal tracks and camping gear as they trek across variously angled slopes, like the laser-cut climbing decks and the three-dimensional nets of the Zenith® Climber. Then everyone can celebrate with a turn at the telescope for mile-high views.
Features
Pre-selected colors enhance the aesthetic, and color options also are available

Meets EN standards

Variety of materials stimulate the senses

Innovative design includes lots of activities in a compact space, requiring less surfacing

Multiple types of climbing challenge trekkers on their way to the top

Includes two slides to zip back down to the ground

ADA compliant

Direct bury
Sensory
Auditory
Proprioception
Tactile
Vestibular+
Visual
Motor Skills
Agility
Balance
Coordination
Core Body Strength
Endurance
Eye-Hand Coordination
Fine Motor
Lower Body Strength
Motor Planning
Upper Body Strength
Cognitive Skills
Problem Solving
Strategic Thinking
Social/Emotional Skills
Cooperation
Imaginative Play
Social Skill Development
Learn about Developmental Benefits
Related Playground Components