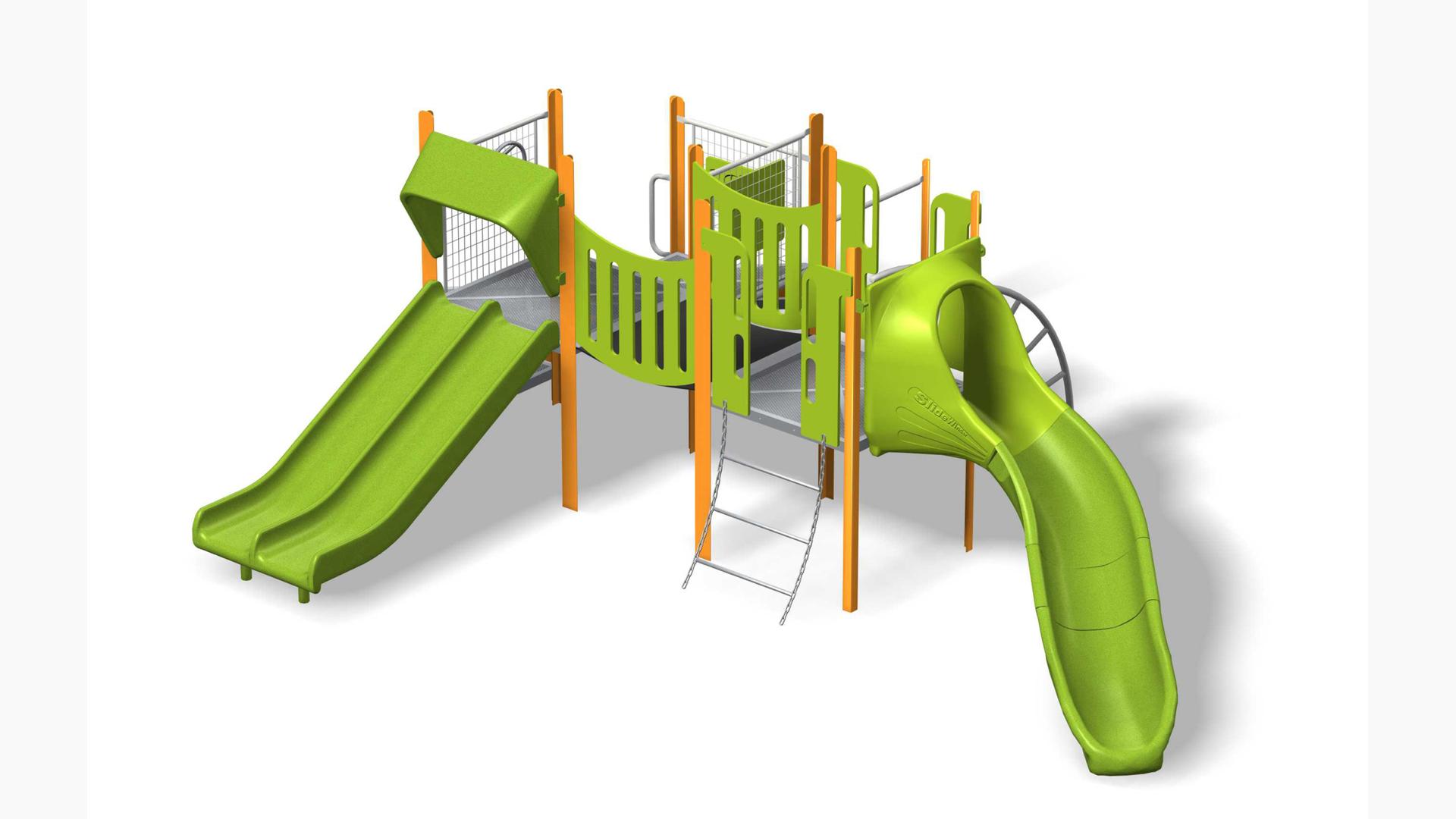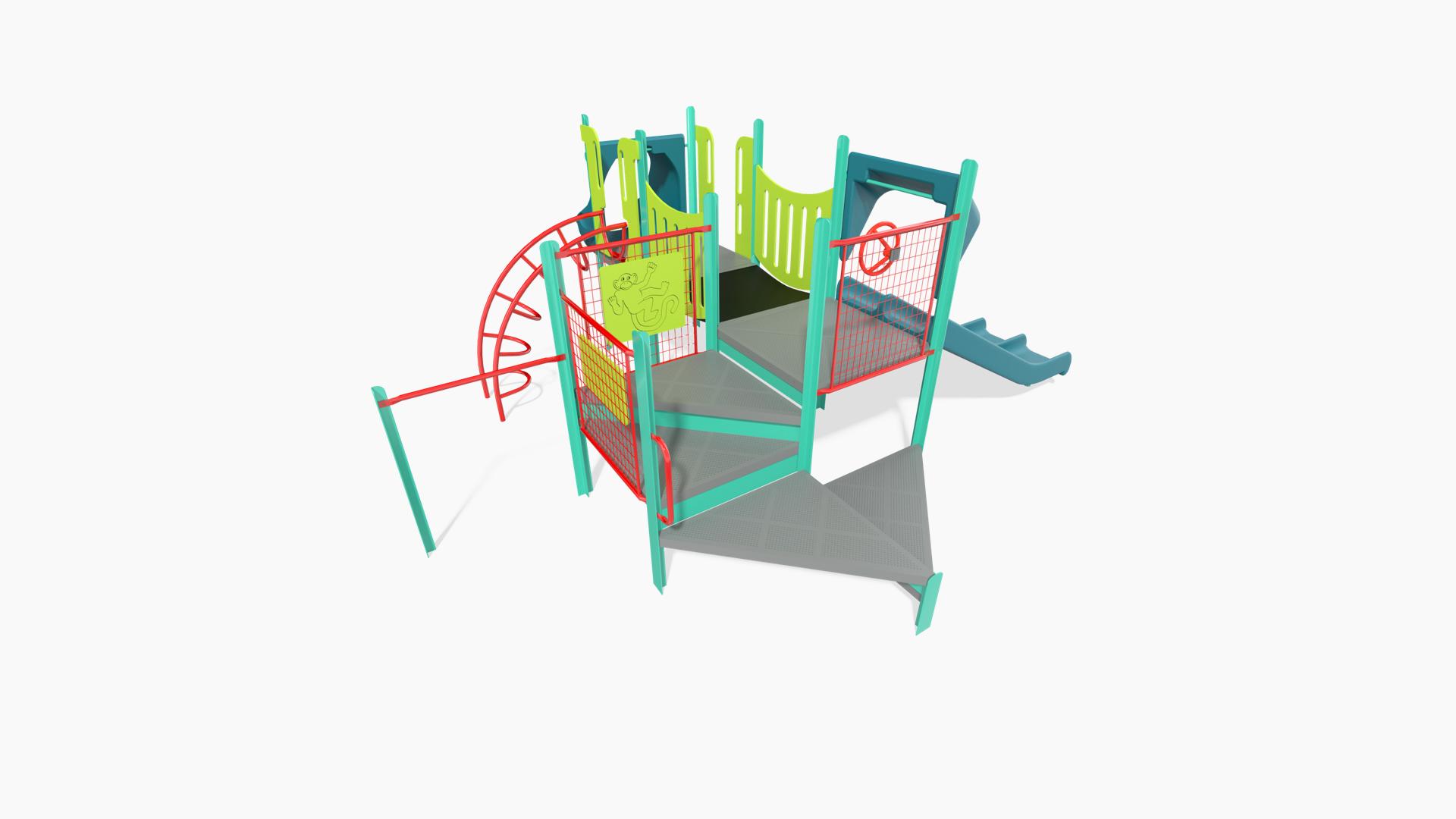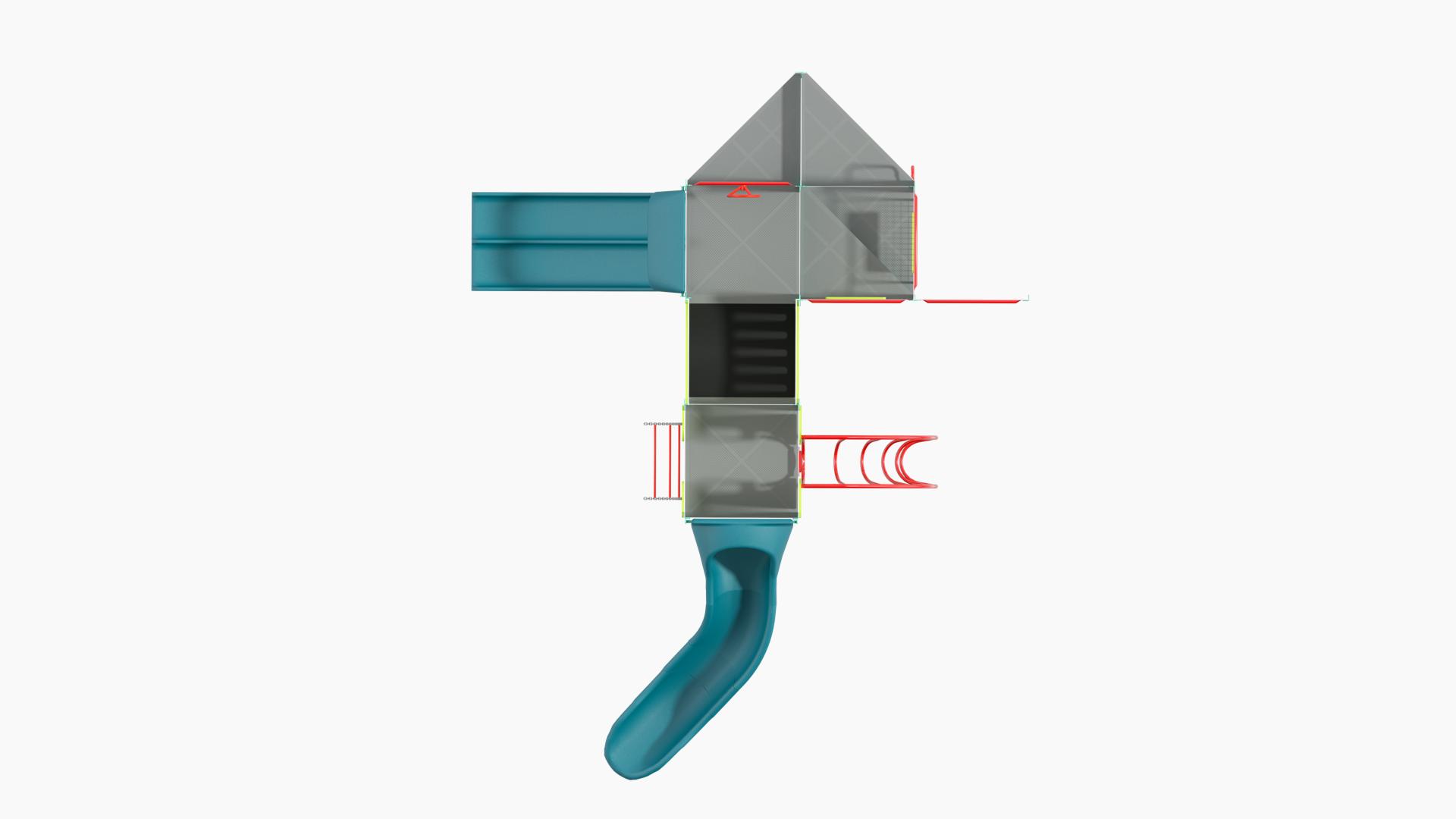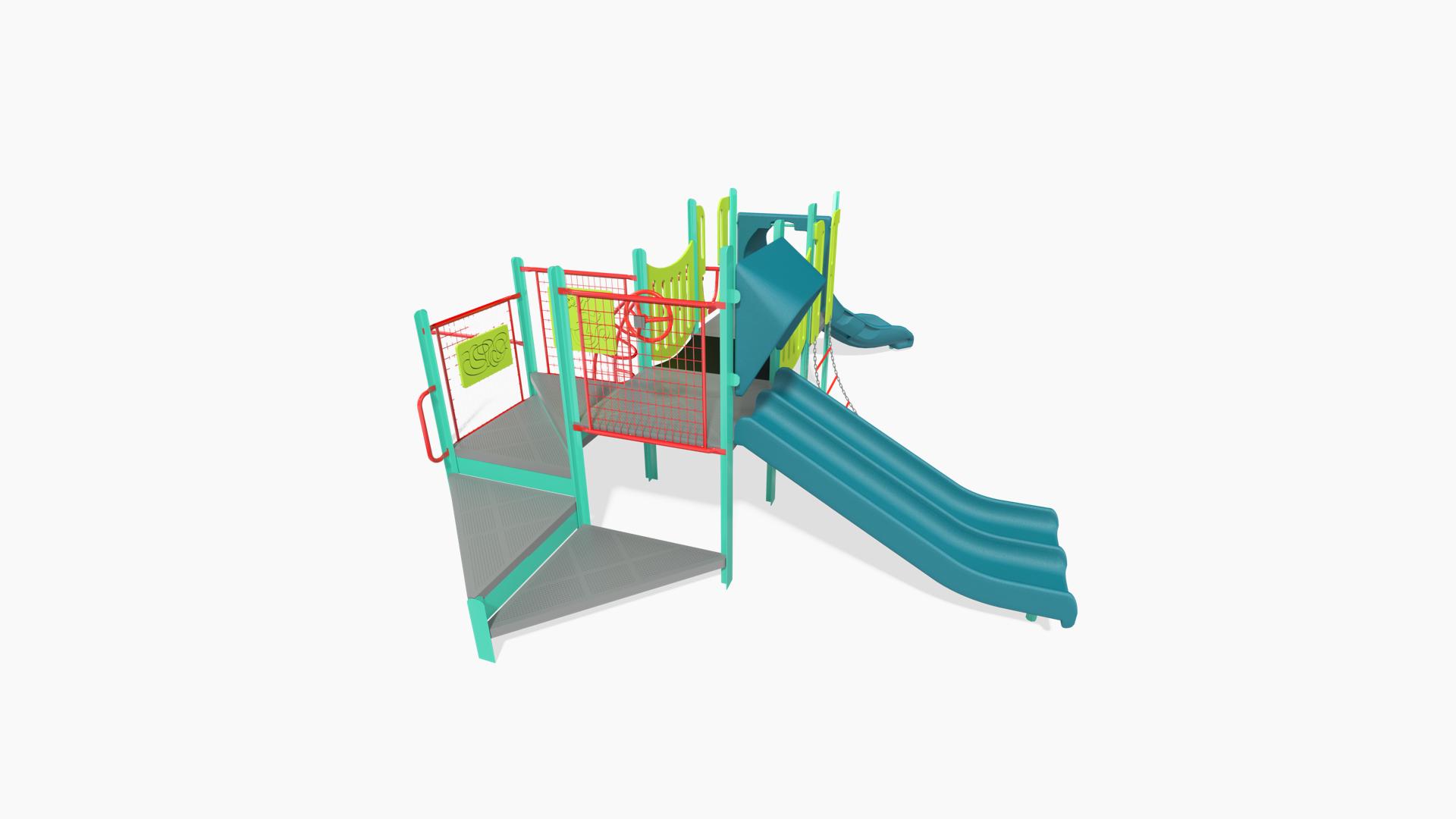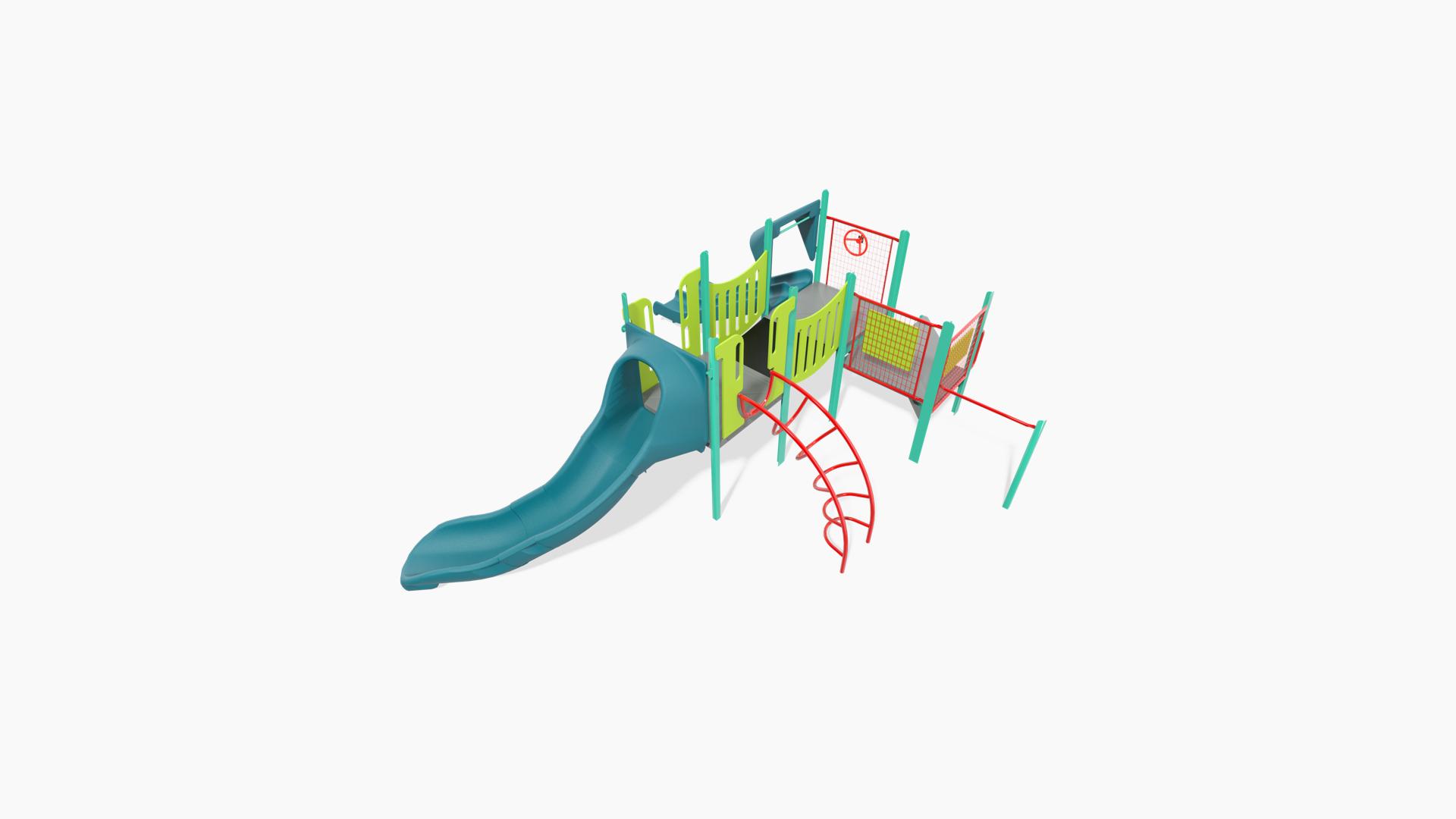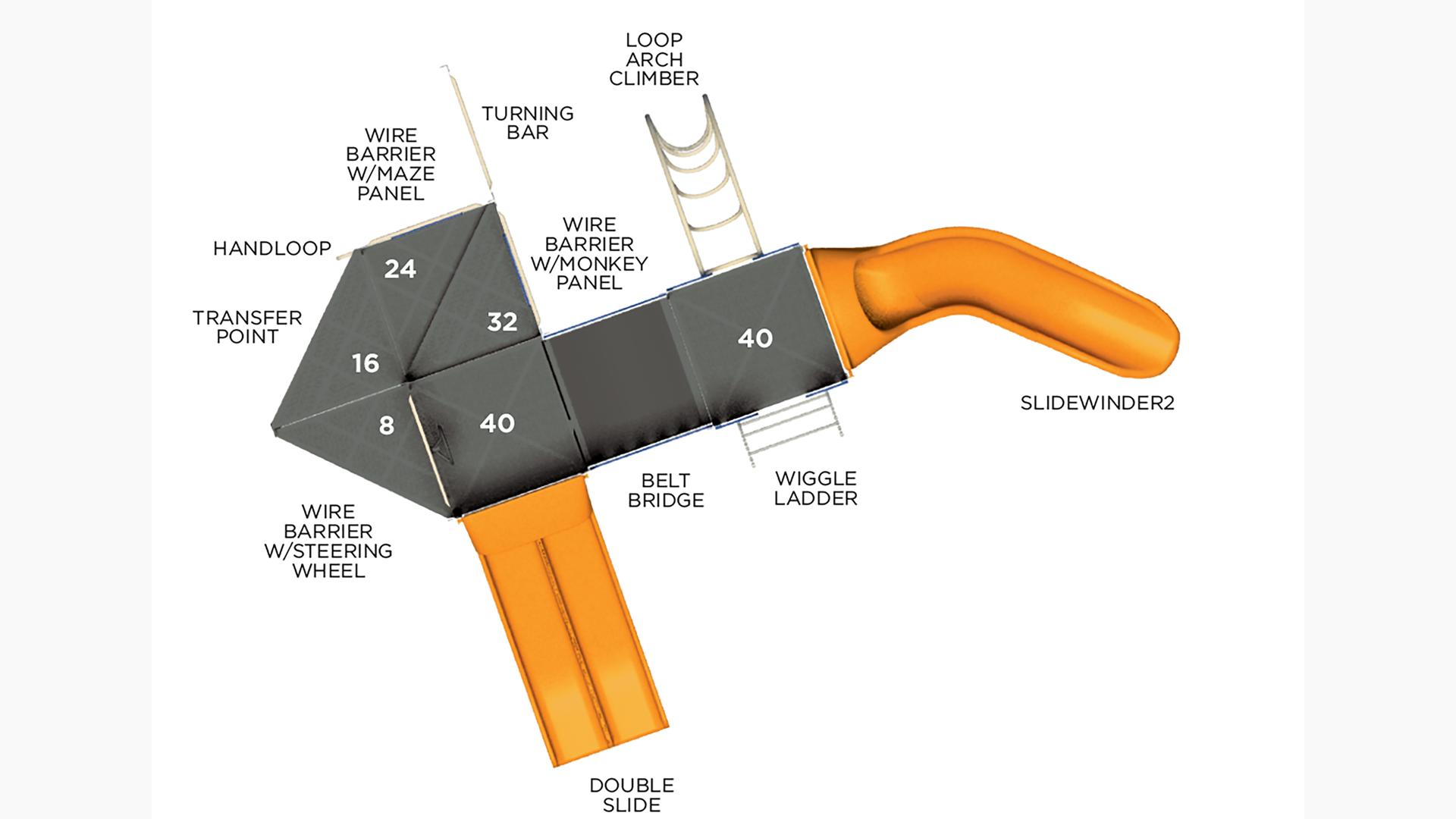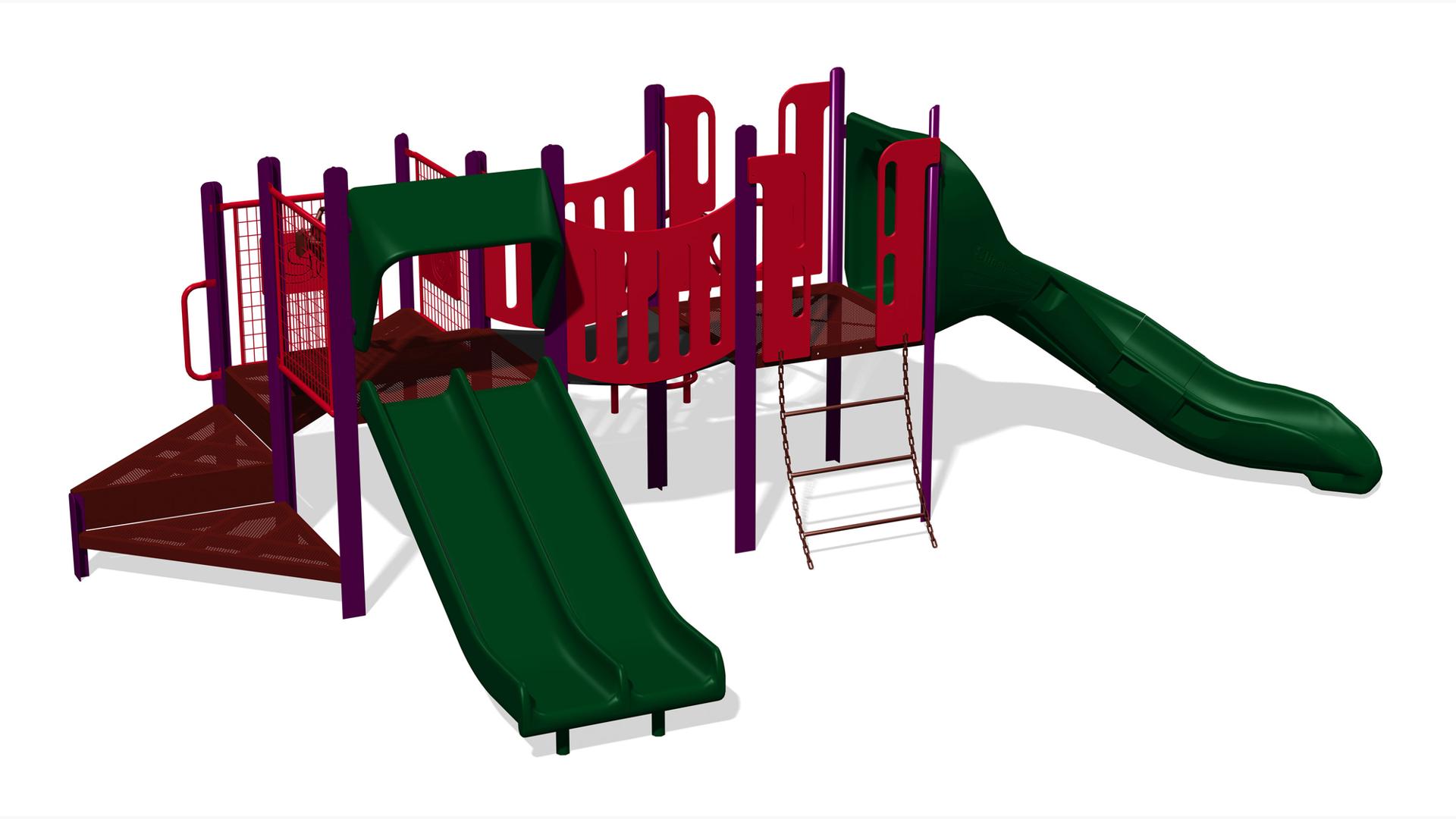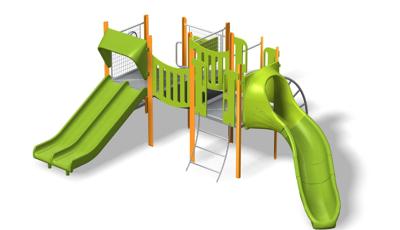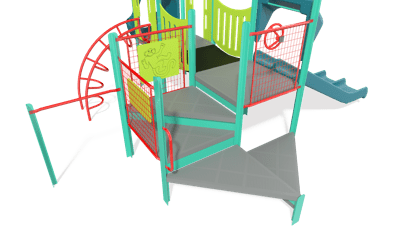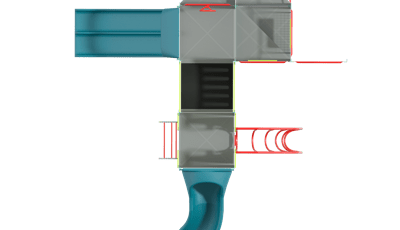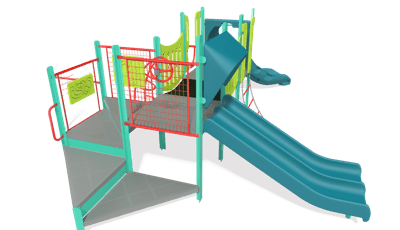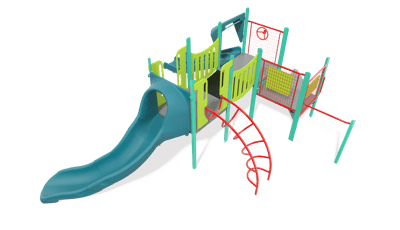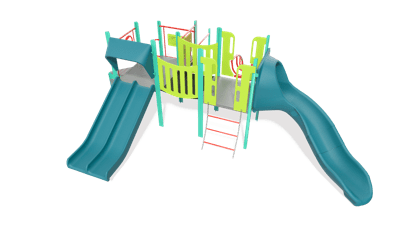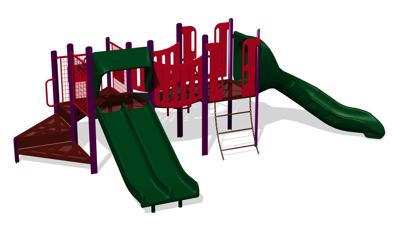 Play Systems
Dimensions
Elevated play events: 7
Ground-level play events: 1
Max Fall Height: 47" (1,19 m)
Min Area Required: 29' 1" x 33' 6" (8,86 m x 10,21 m) ASTM
Design/CAD Files Featuring this Component
Price Range (USD)
$15K-$20K
*Prices vary. For international and exact pricing, contact your local playground consultant.
Contact Your Consultant
Overview
Sliding the day away is the theme of this fun playground. At an affordable price, too. When you are looking for a fun playground for learning for toddlers and preschoolers, you'll find plenty of fun play events here. This design is also available with other climber options, see Design 33 EZ.
Features
Design 33 includes the following components: Belt Bridge, Double Slide, Handloop, Loop Arch Climber, SlideWinder2, Transfer Point, Turning Bar, Wiggle Ladder, Wire Barrier with Maze Panel, Wire Barrier with Monkey Panel and Wire Barrier with Wheel
ProShield® Finish
Polyethylene
Recycled Permalene®
TenderTuff™ Coating
Sensory
Proprioception
Tactile
Vestibular+
Visual
Motor Skills
Agility
Balance
Cardiovascular
Coordination
Core Body Strength
Endurance
Flexibility
Lower Body Strength
Motor Planning
Upper Body Strength
Cognitive Skills
Problem Solving
Strategic Thinking
Social/Emotional Skills
Cooperation
Imaginative Play
Social Skill Development
Learn about Developmental Benefits
Related Playground Components