Ed Thompson Inclusive Park
Pearland, TX USA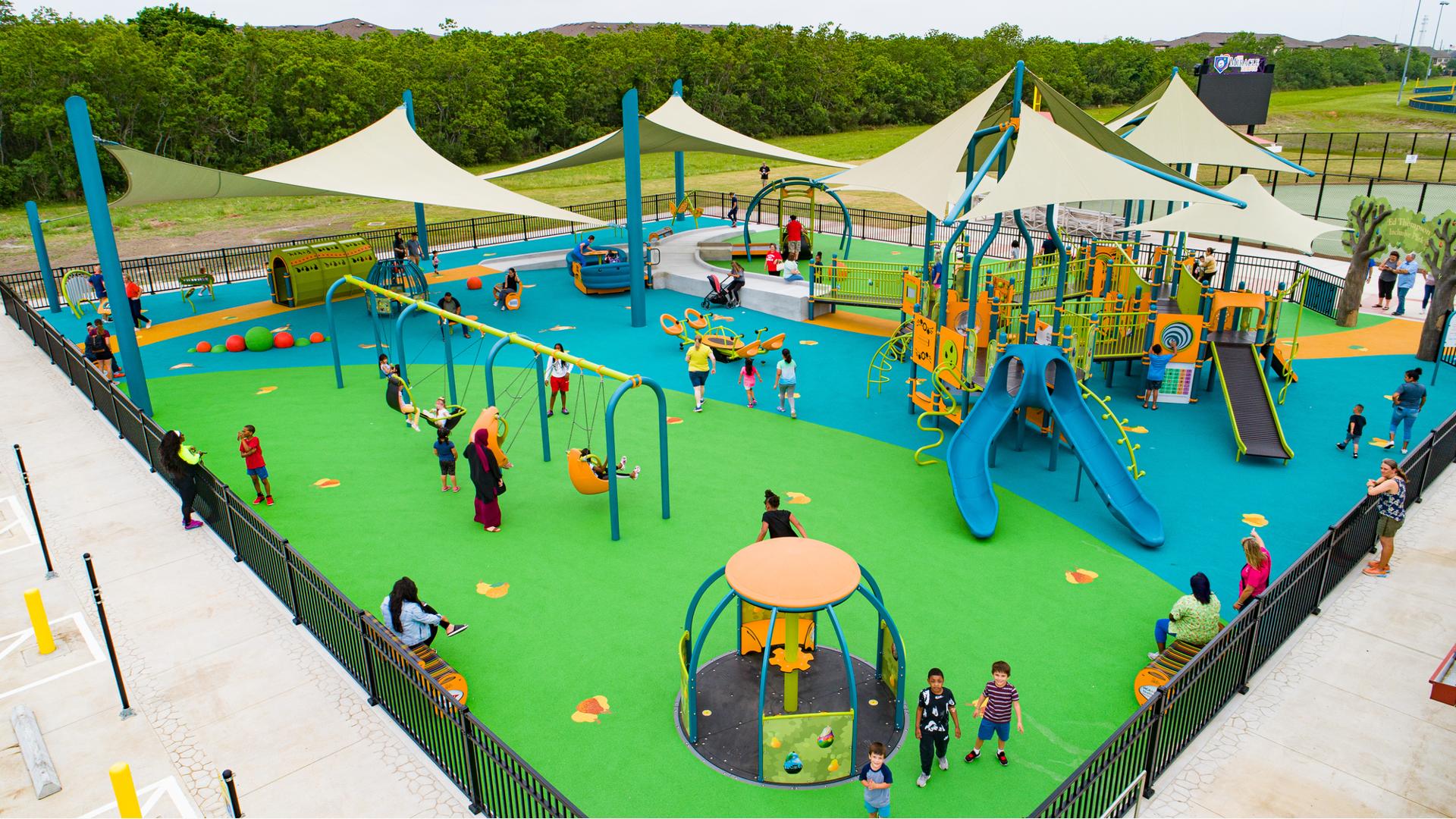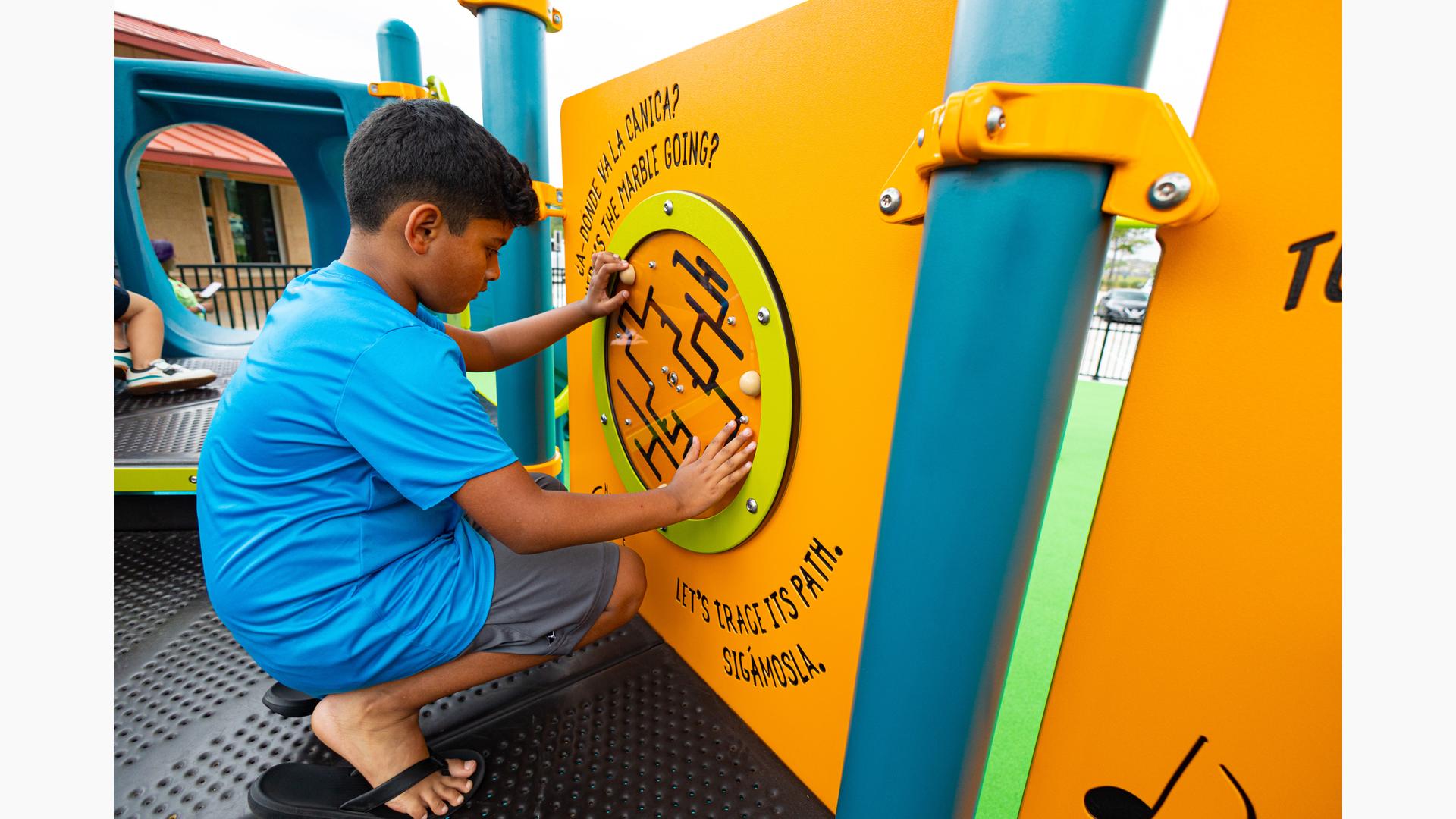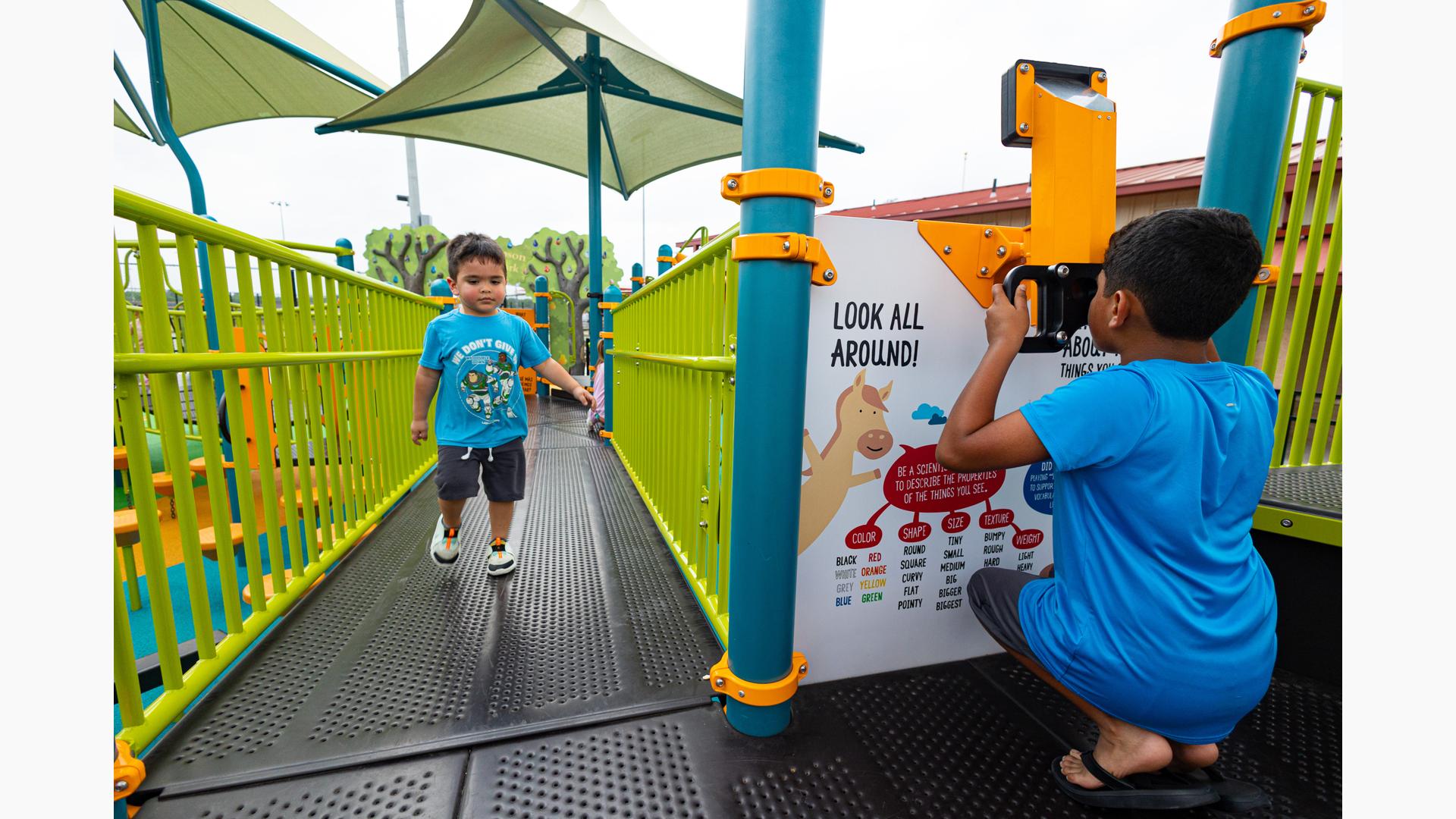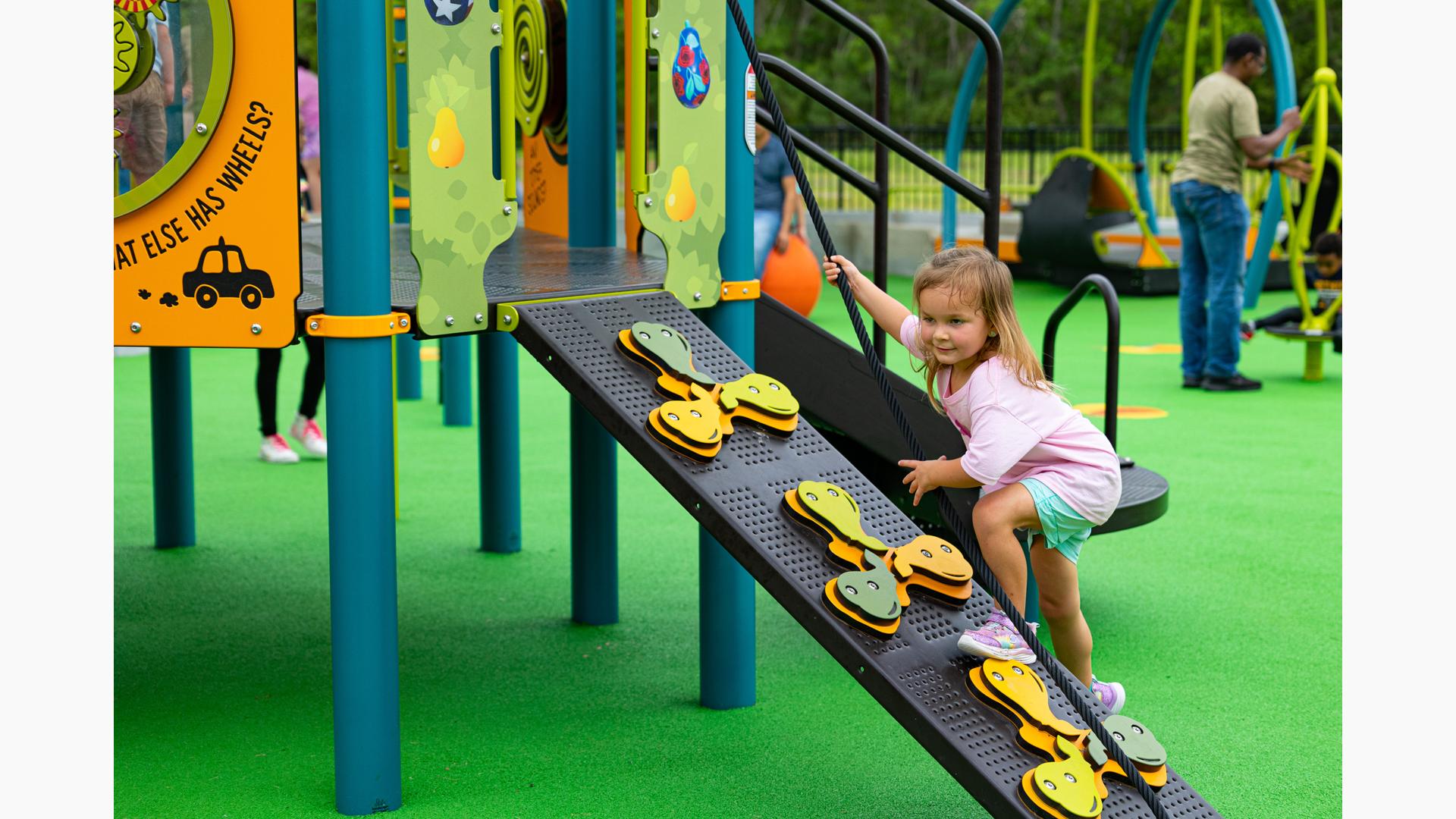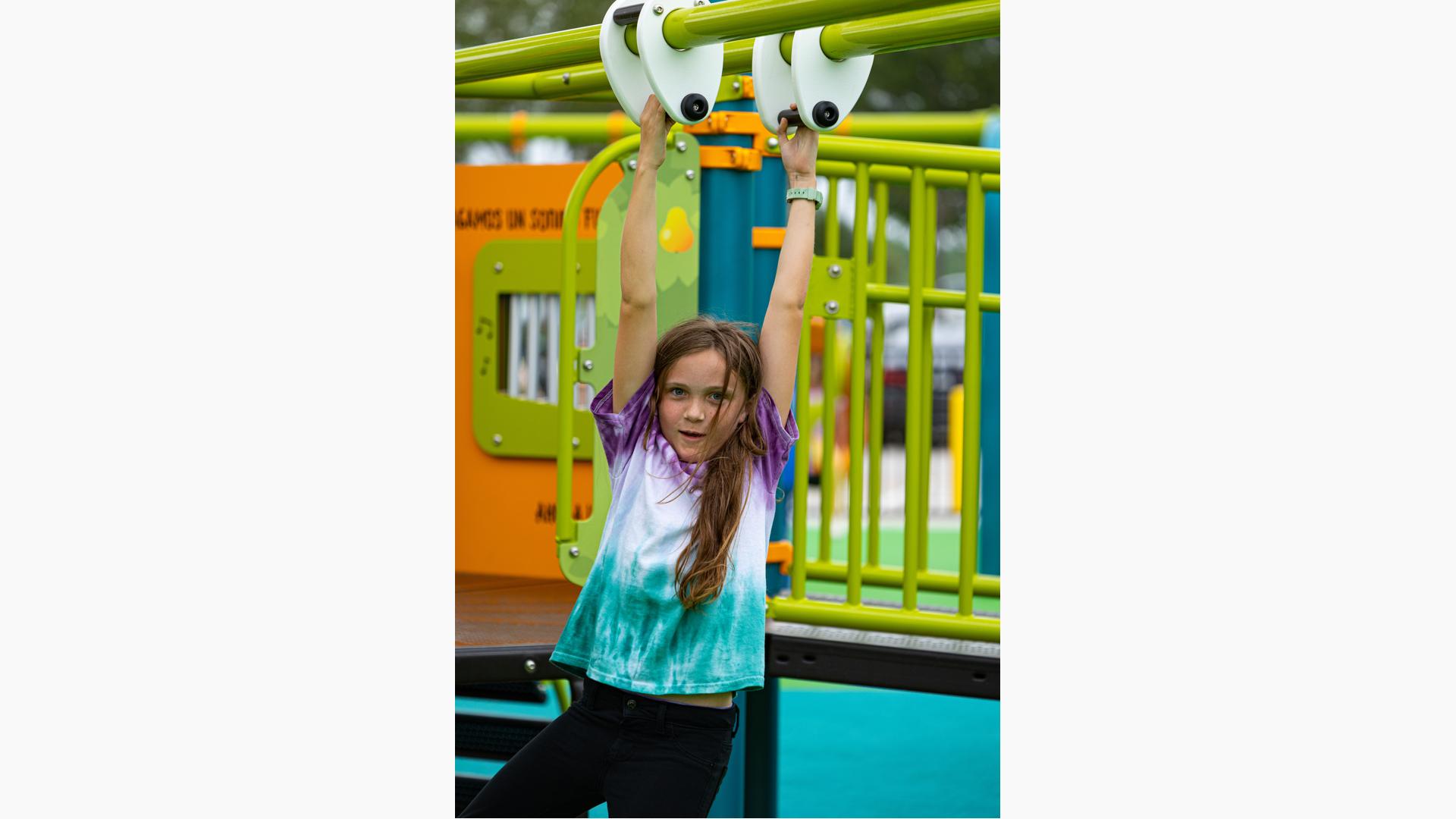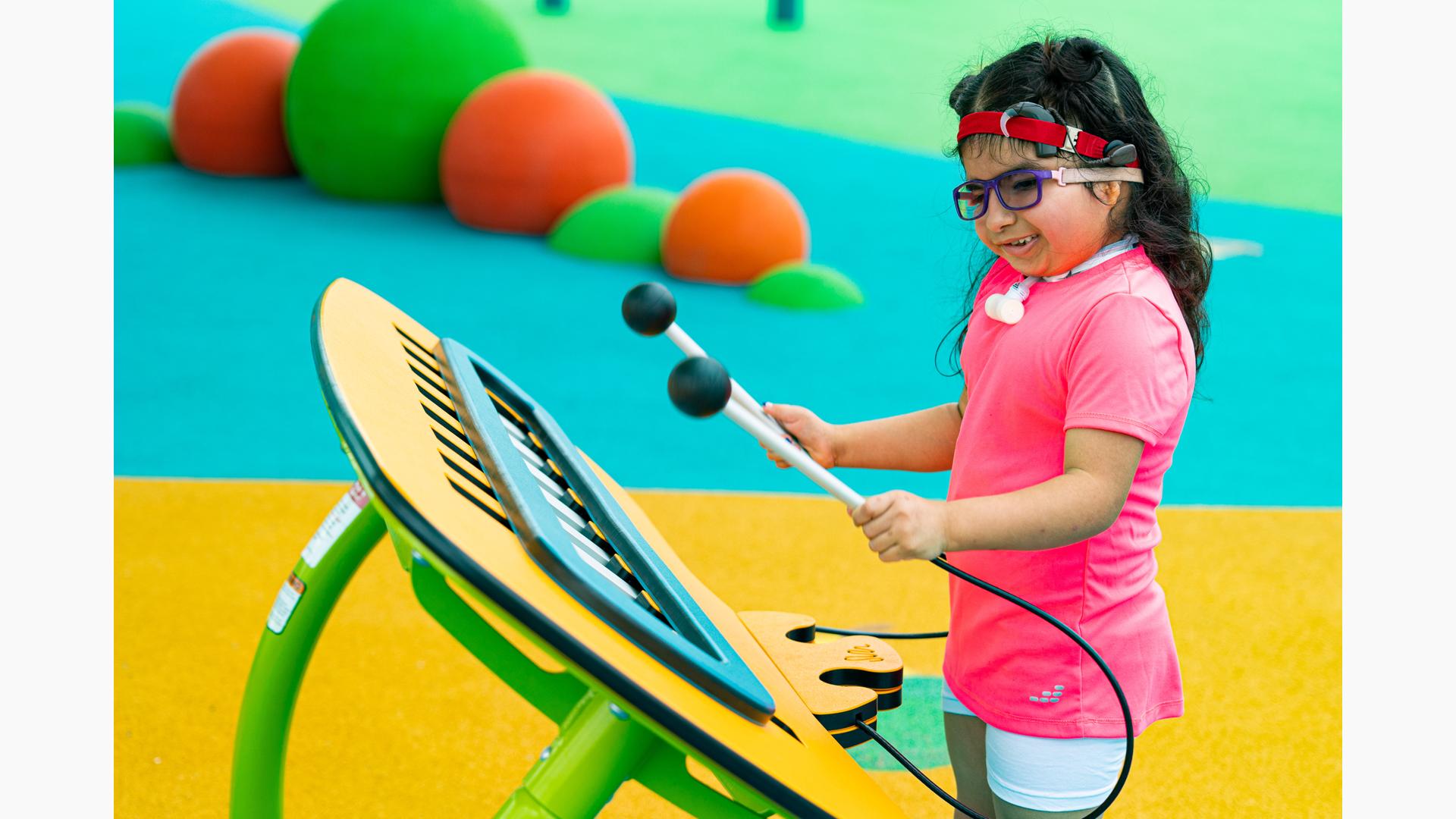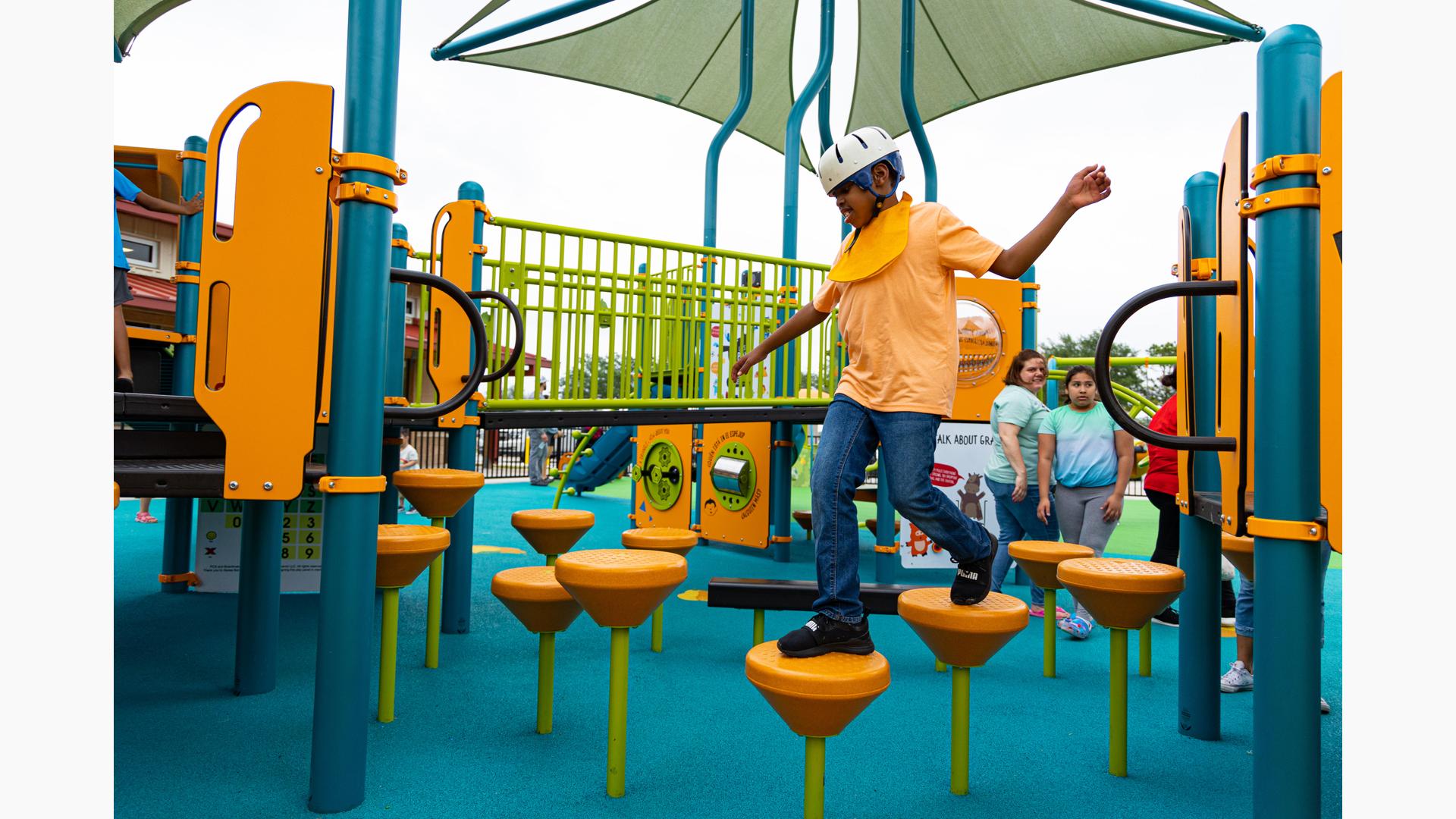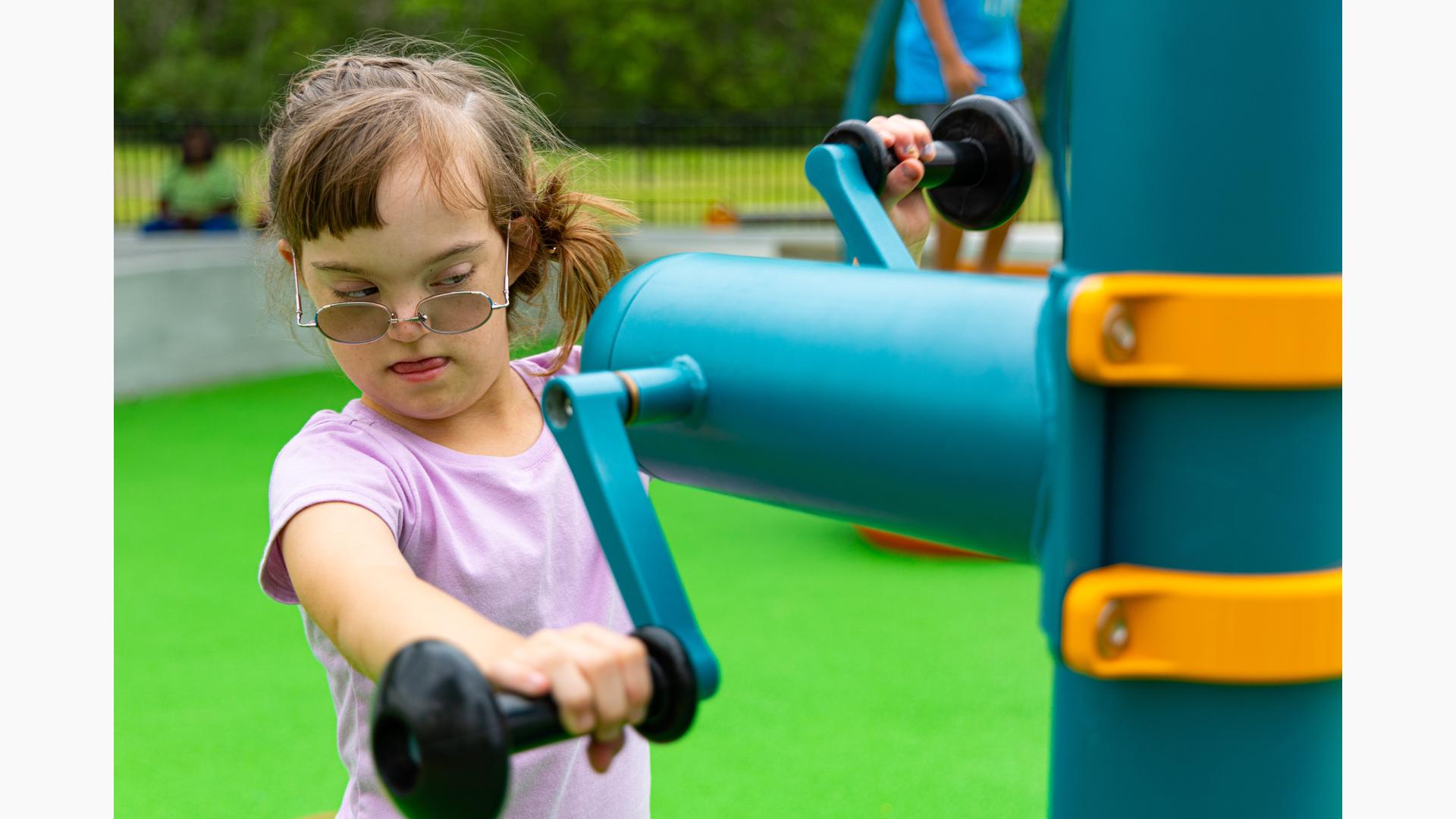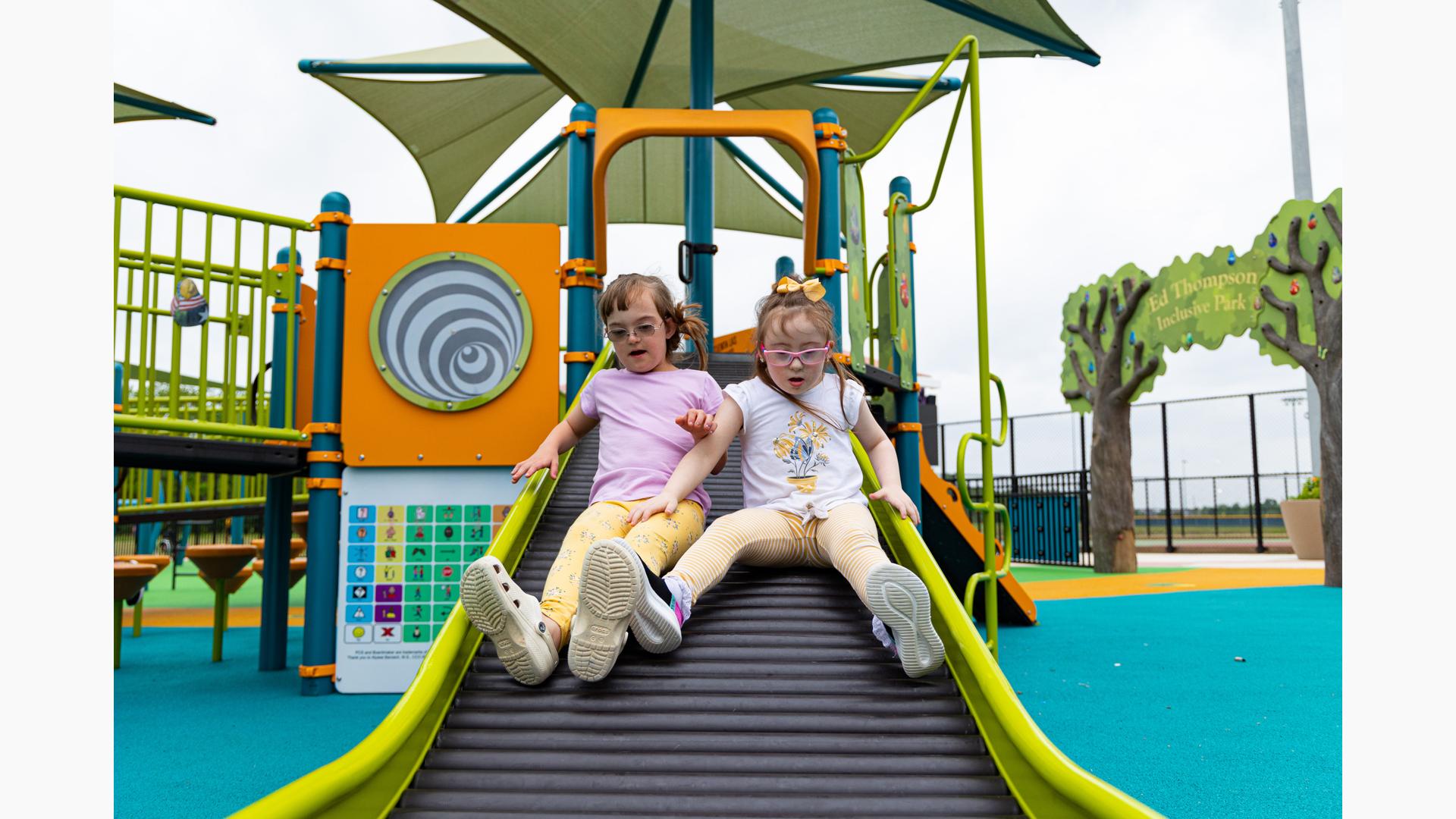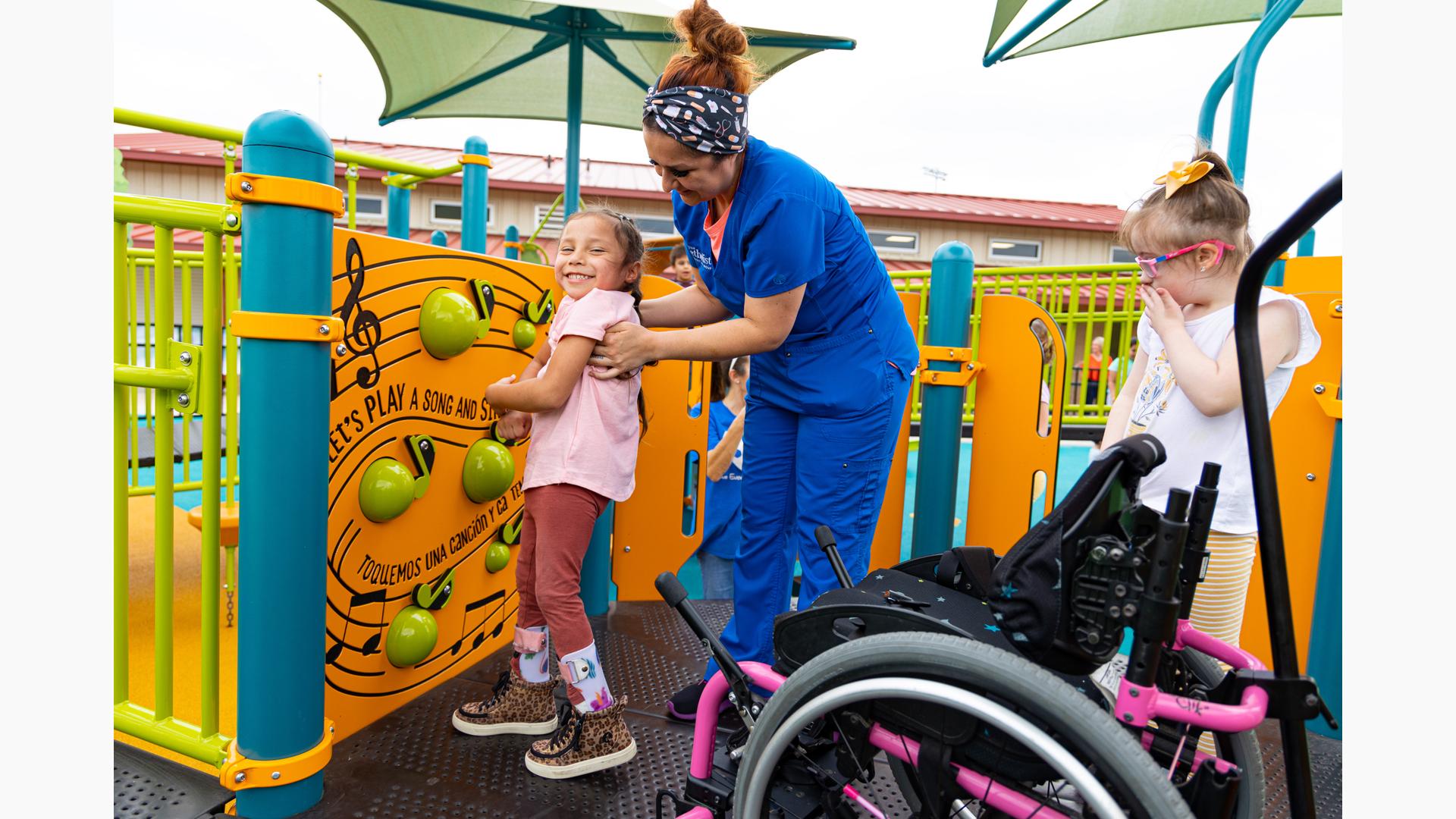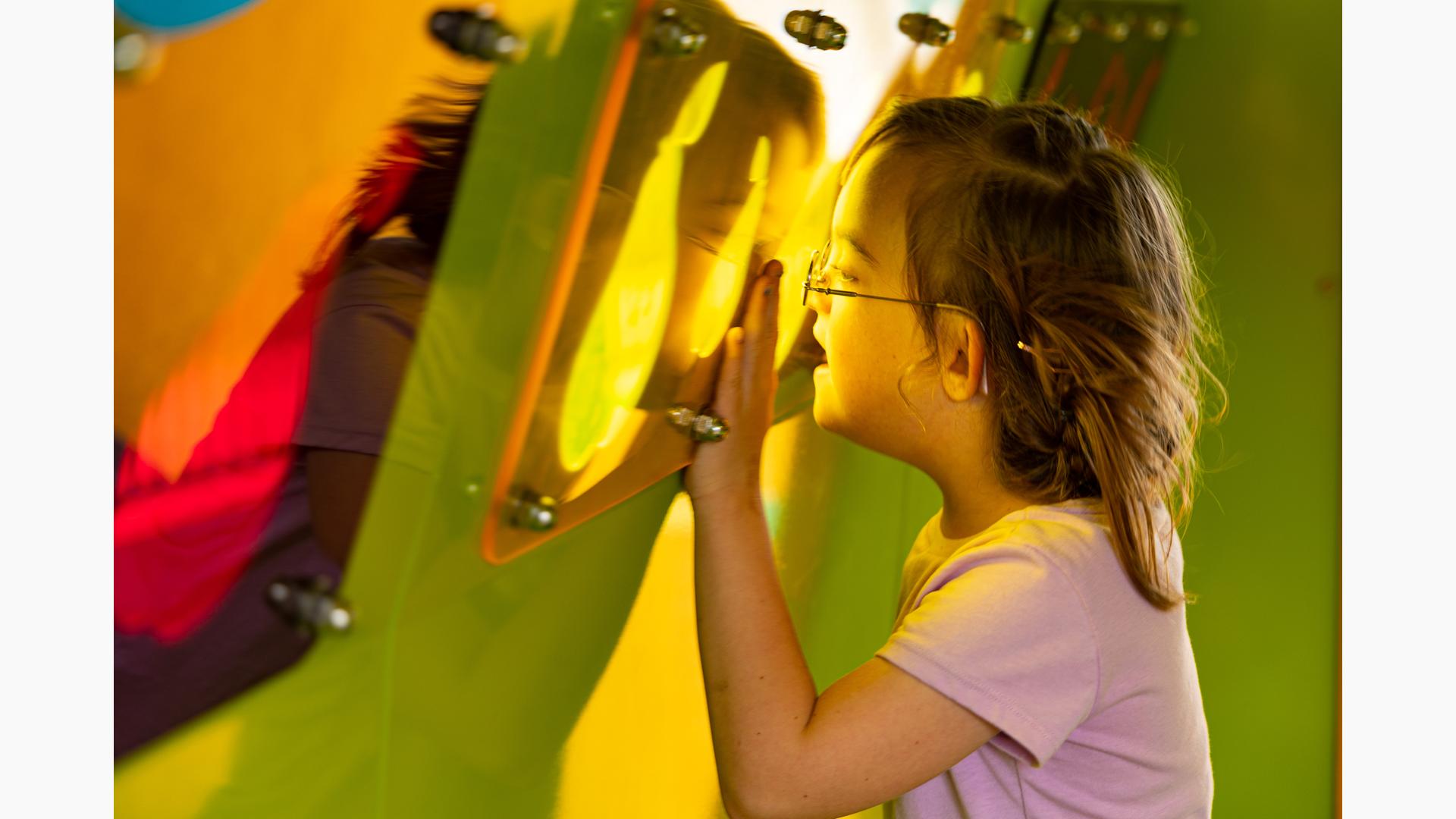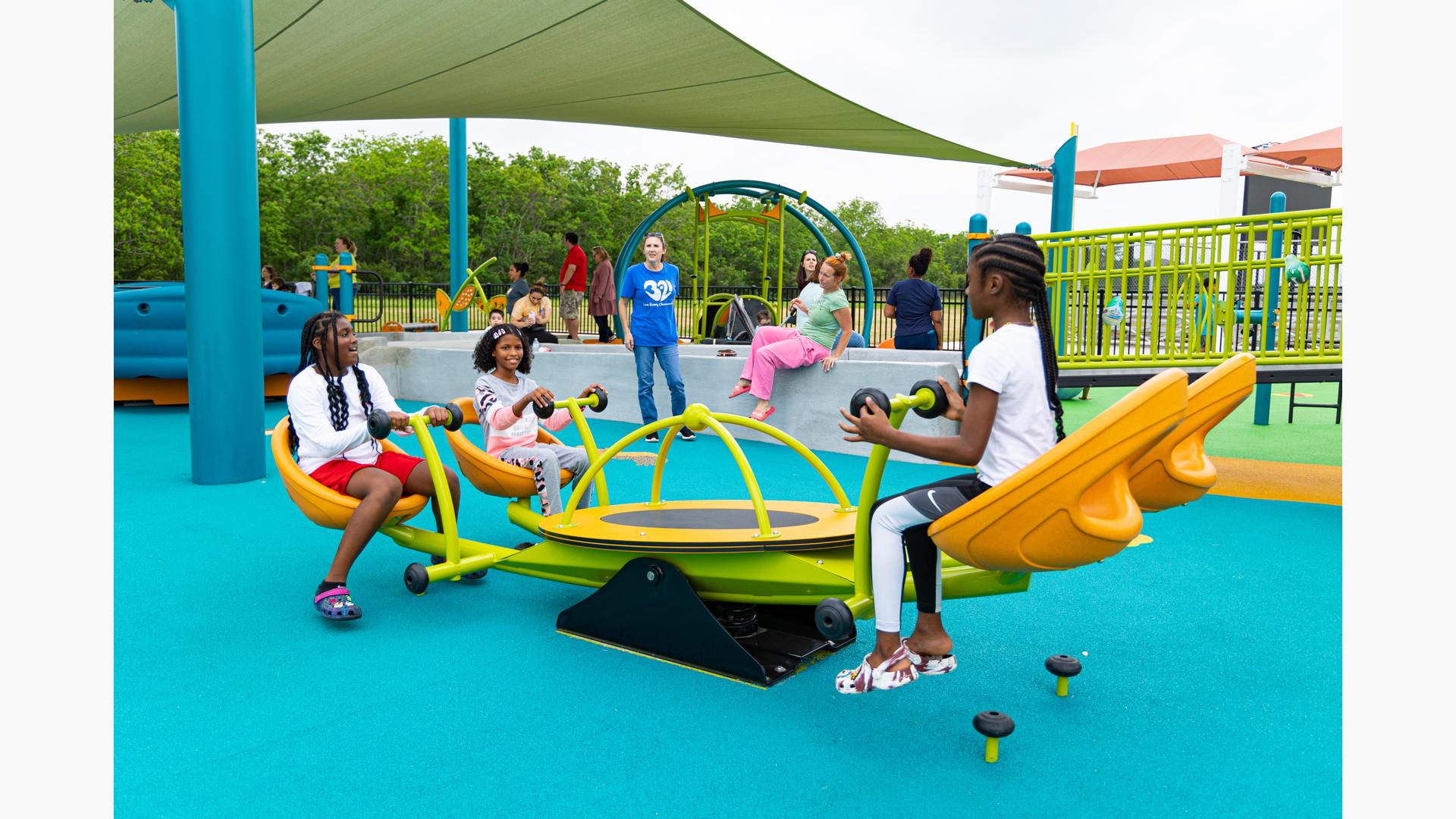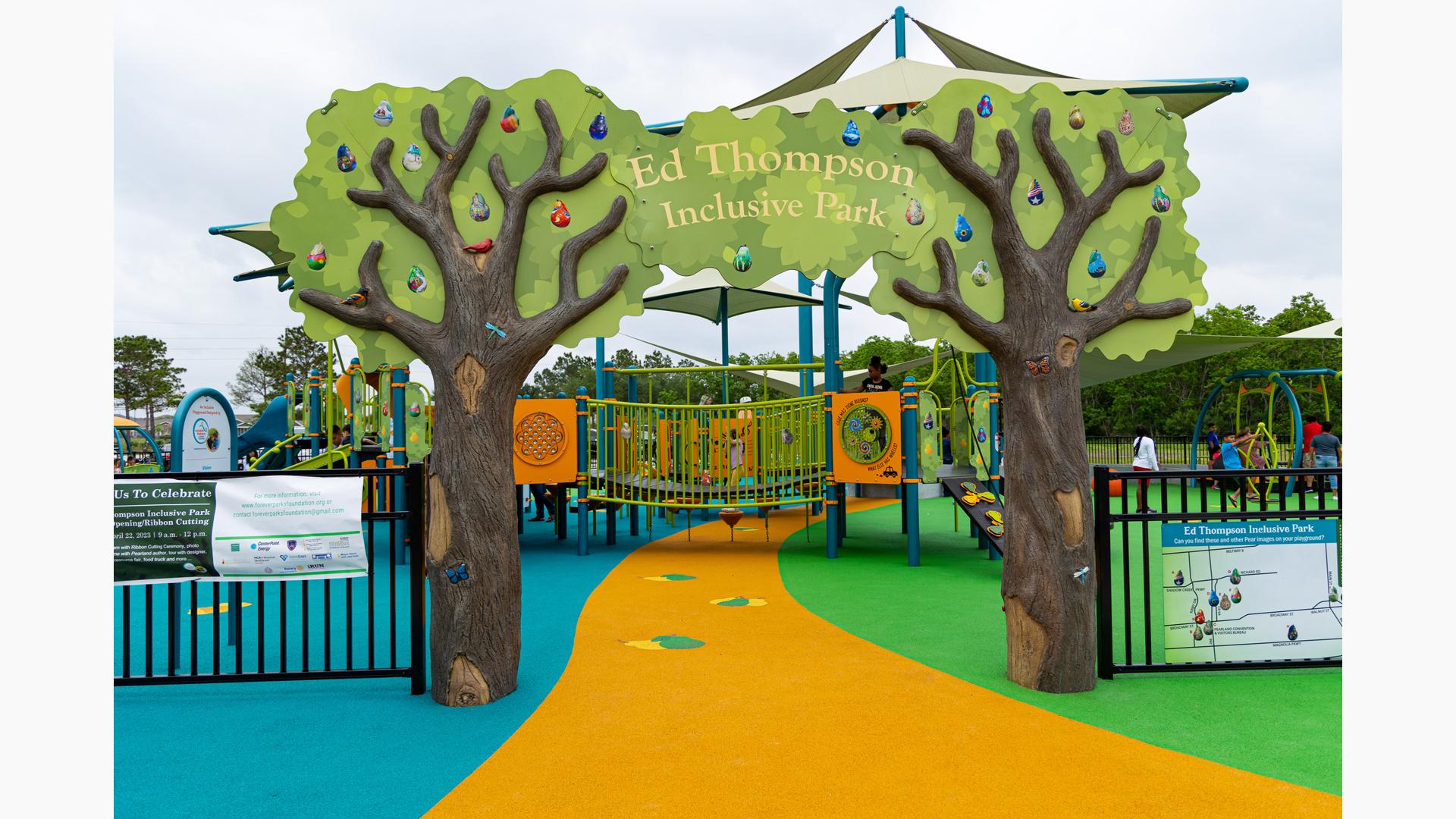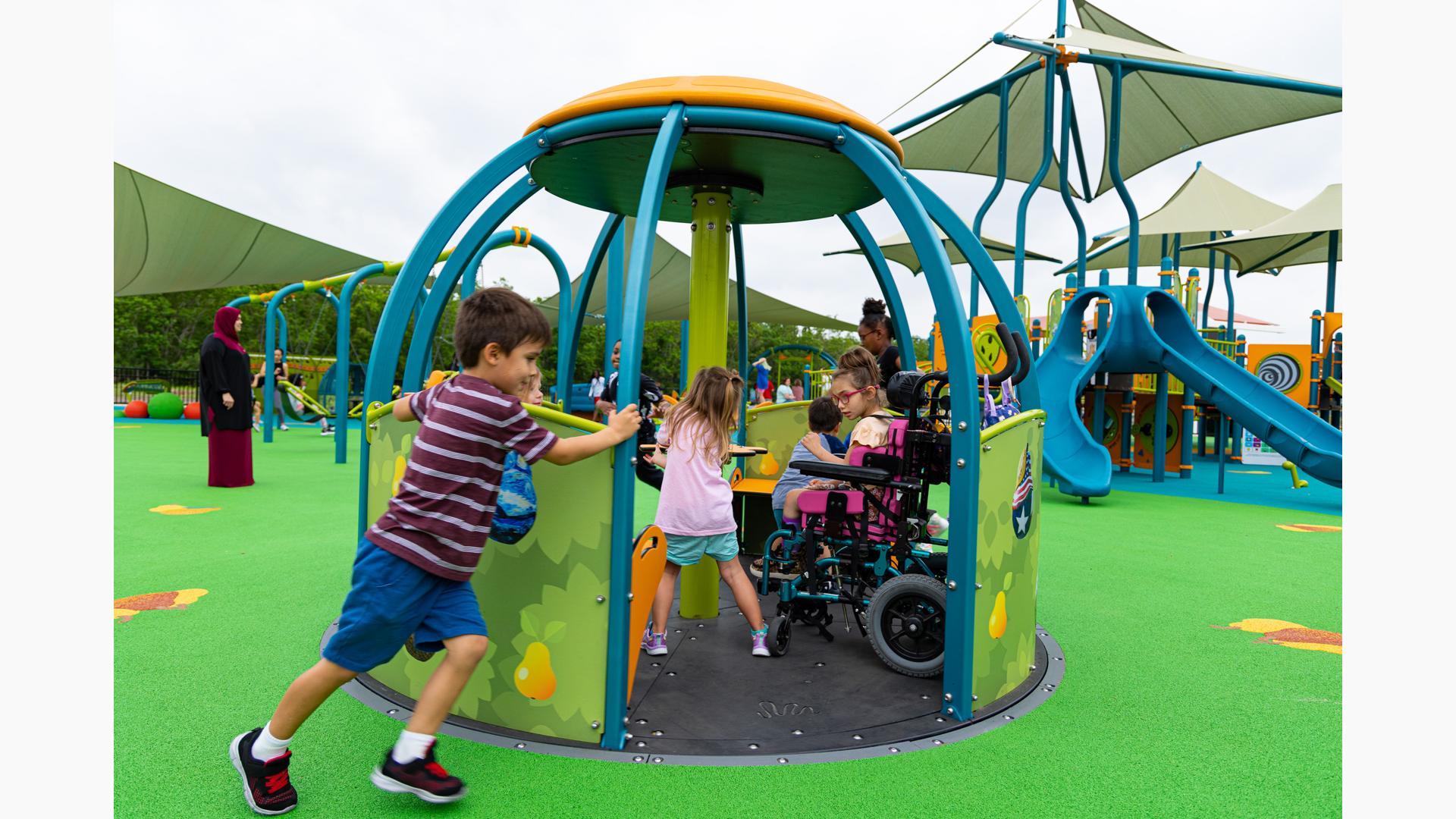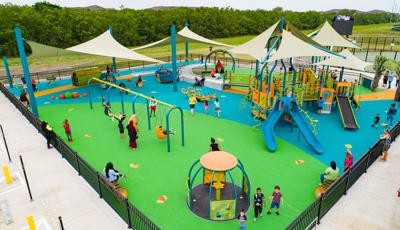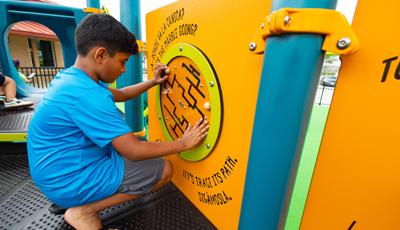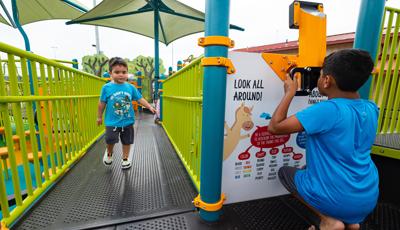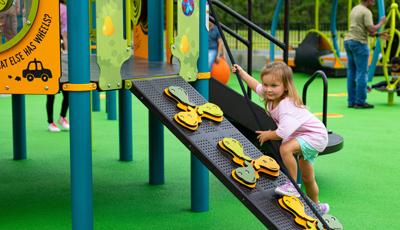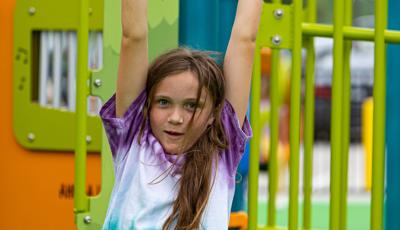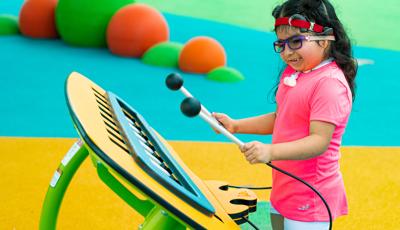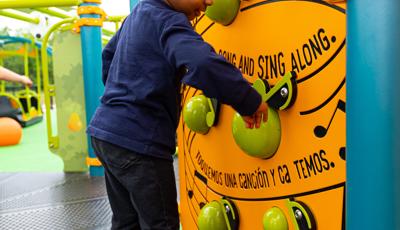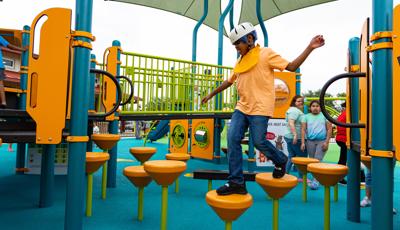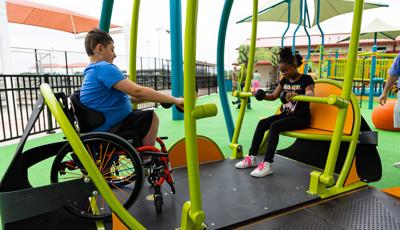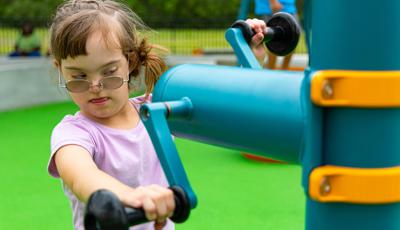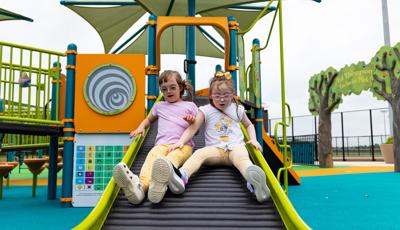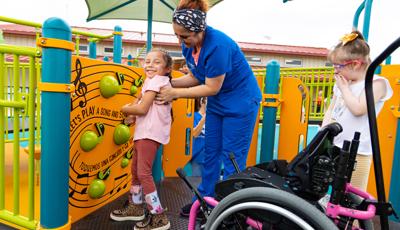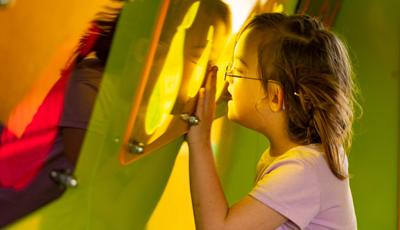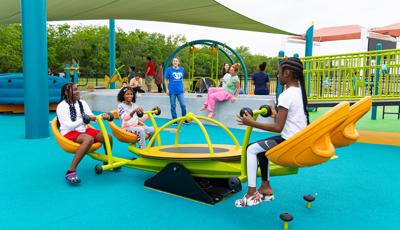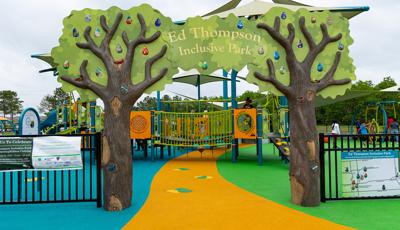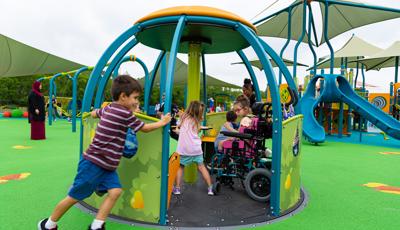 Product Lines/ Categories
Min Area Required
67' x 55' (20,42 m x 16,76 m)
Design/CAD Files for this Playground
Design files are not available for this custom design. Contact your local playground consultant for additional details.
Design Standards
Price Range (USD)
$200K-$500K+
Pricing for custom playground equipment varies. For international and exact pricing, please contact your local playground consultant.
Contact Your Consultant
A pear-tree archway and bright yellow path welcome visitors to the Ed Thompson Inclusive Park. From that first encounter, it's clear they're entering a unique, magical space filled with playful, accessible features built to inspire children of all abilities. The pear theme nods to the roots of hometown, Pearland, Texas, and is emphasized with a fun "seek-and-find" element. Multiple accessible play components like the We-Go-Round®, We-Go-Swing® and We-Saw™ greet children of all abilities and encourage them to experience the exhilarating fun of motion play. PlayBooster® mainstructures are connected by accessible ramps and an additional-bay swing set provides comfortable bucket seats for kids with limited upper-body strength. Numerous sensory panels are found throughout the park to encourage imagination and learning through visual, auditory and tactile experiences.
Inclusive pear-themed playground is the first of its kind in texas county
Pearland, TX Mayor Kevin Cole's nephew wanted a playground that he and his friends could use together. Cole's nephew, born with spina bifida, found that using a wheelchair prevented him from playing at any of the local playgrounds, whether it was the wood chip surfacing, the lack of ramps, or the features like swings or merry-go-rounds that weren't made for kids like him. When Cole was asked why Pearland didn't have a playground his nephew could use, Cole decided to put a plan into action.
First of its kind
What resulted was Brazoria County's first inclusive playground, a universally designed, sensory-rich environment that allows children of all abilities to play and socialize. The playground is named for Ed Thompson, the District Representative for Pearland, who was instrumental in advocating for the project.
A playground for kids and caregivers alike
Over the course of 7 years, the City of Pearland worked with the Forever Parks Foundation and Inclusion Matters® by Shane's Inspiration to plan a playground that would be accessible to everyone. They wanted a place where not only children of all abilities could play, but where their caregivers could engage in the fun right with them. The playground was to be part of a new sports complex that housed a Miracle Field – a synthetic turf baseball diamond designed specifically for individuals with disabilities.
Playstructures designed for inclusion
The 9,200 square foot playground is designed to captivate both visually and sensorially. PlayBooster® mainstructures connected by accessible ramps give kids access to multiple sensory panels and encourage a ride down the Rollerslide, while inclusive freestanding structures like the We-Go-Round®, We-Go-Swing® and We-Saw™ offer children in wheelchairs the ability to enjoy the exhilarating sensations of playground features that are made accessible to them.
Musical features like the Xylofun Panel® and Rhapsody® Chimes encourage play with sound, while a custom bird-themed sensory hut offers tactile and sensory interest. Balance and coordination can be challenged with the pod steppers and balance beam that connect the mainstructures, and accessible rotomolded swing seats allow for a comfortable ride on the swing set.
Topping off the environment are SkyWays® shade structures built to keep the playground and its visitors cool under the hot Texas sun.
Installed: March 2023
Our color palettes offer a range of options to customize your projects
Our state of the art materials make our playgrounds stand out.
We've created a global network of local playground experts to be at your side, every step of the way. With an average of 20 years of experience, our playground consultants are knowledgeable and personable. They will guide you through product pricing and specifications, customization, financing options, community builds, on-time deliveries, maintenance, finding replacement parts, and service questions.
Playground consultant for this project
Find a Playground Consultant Near You
Contact Your Consultant
Related Playgrounds & Designs