Ankeny Miracle Park - All Inclusive Playground and Miracle League Field
Ankeny, IA USA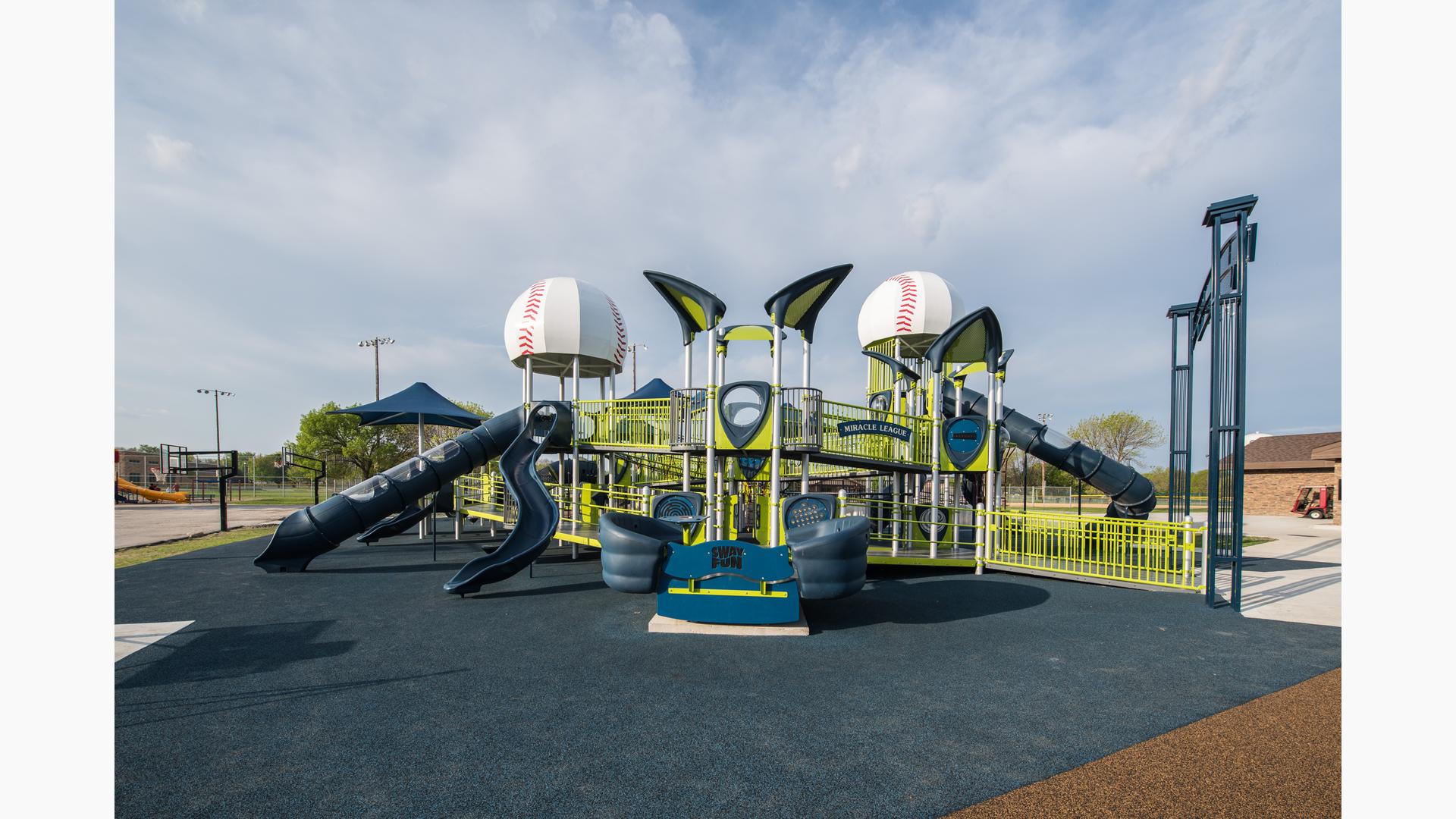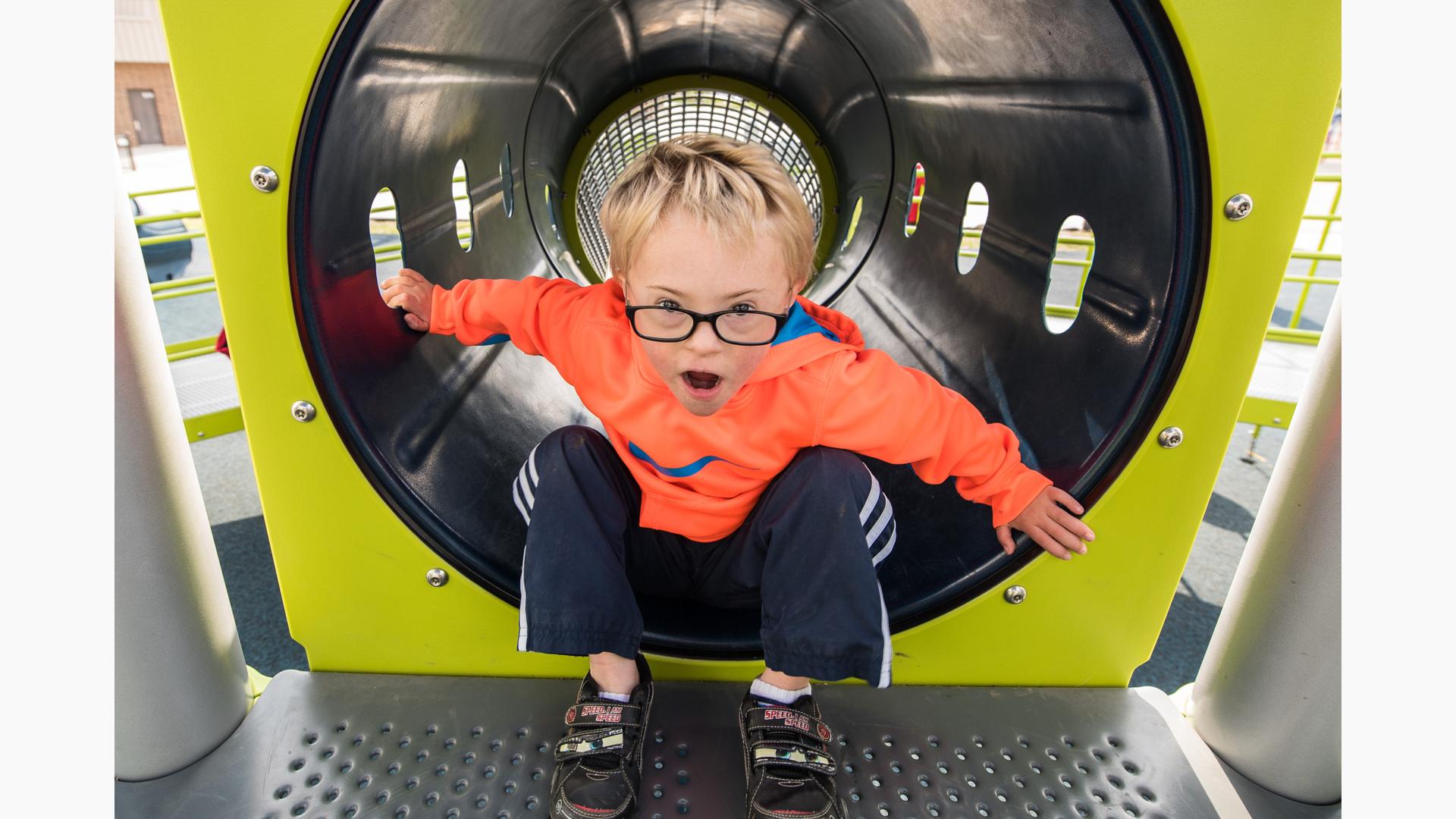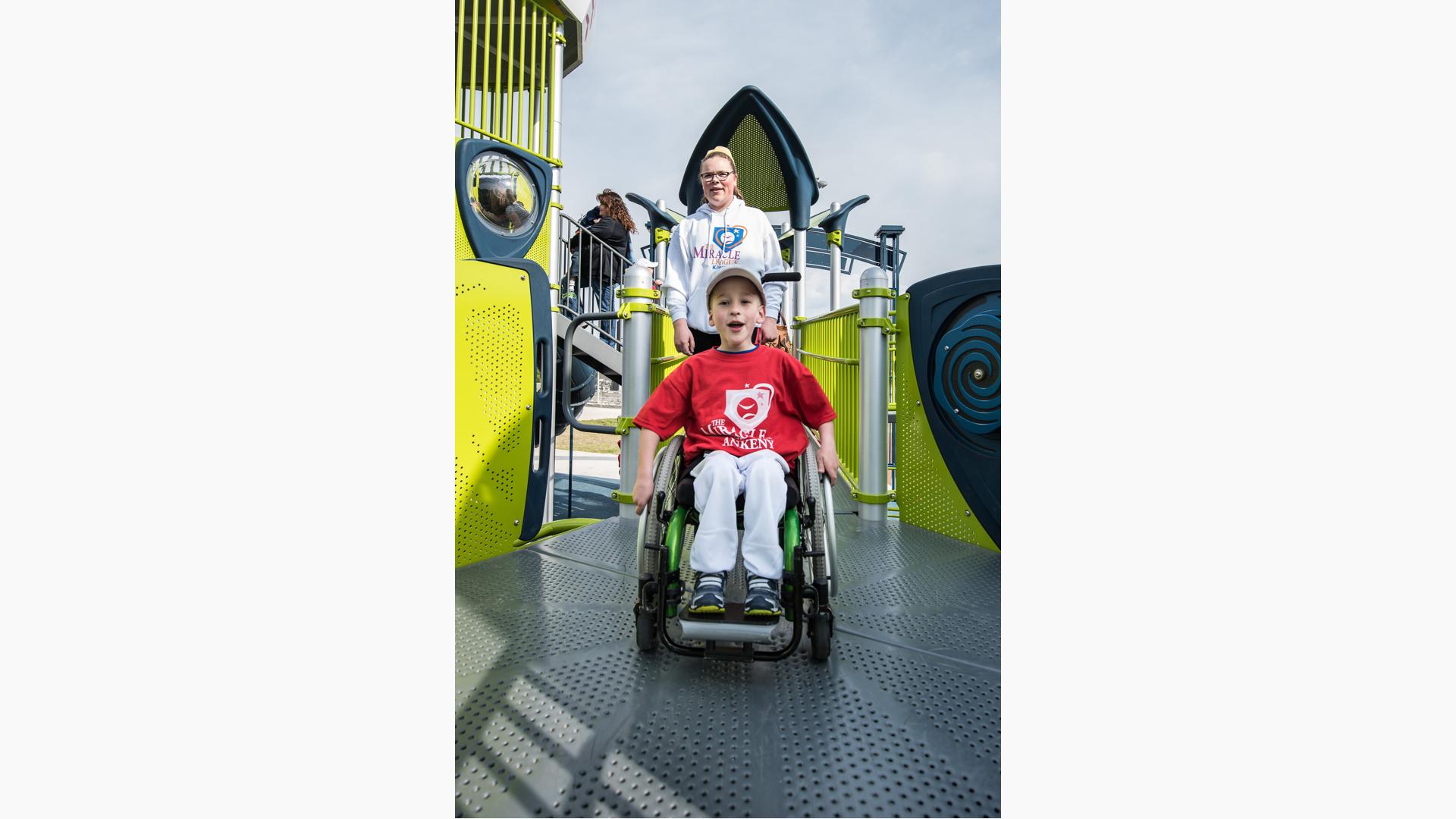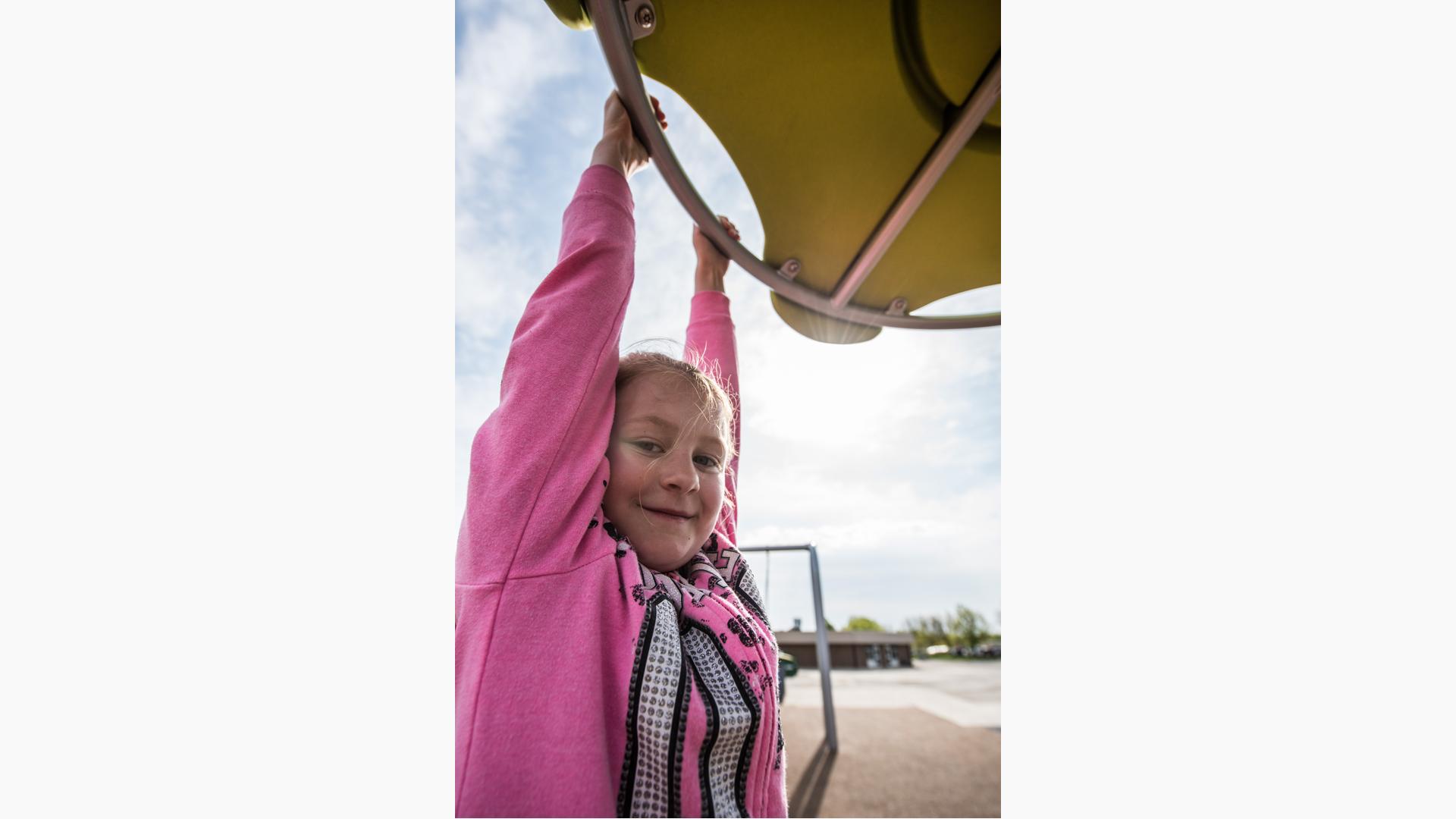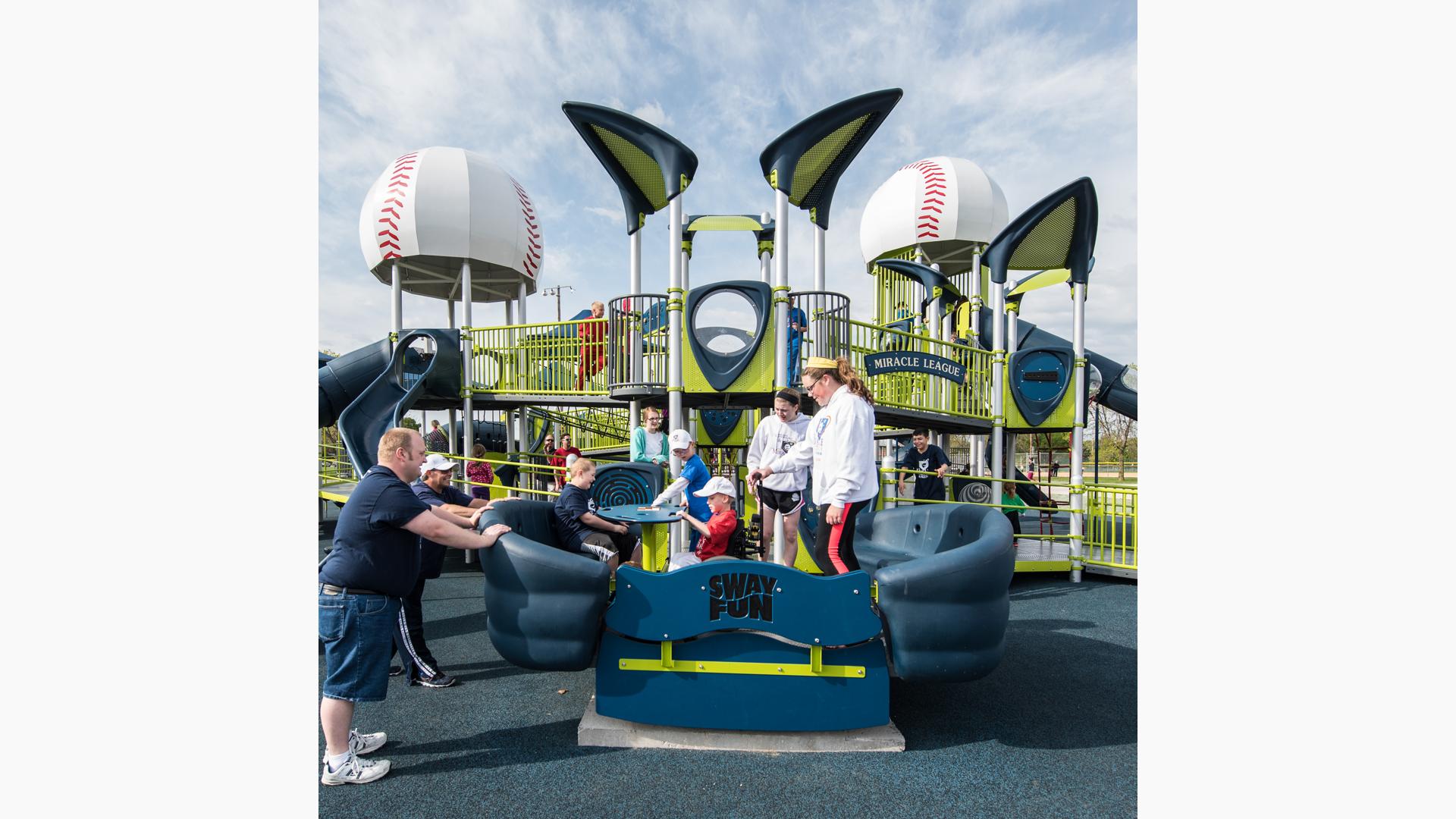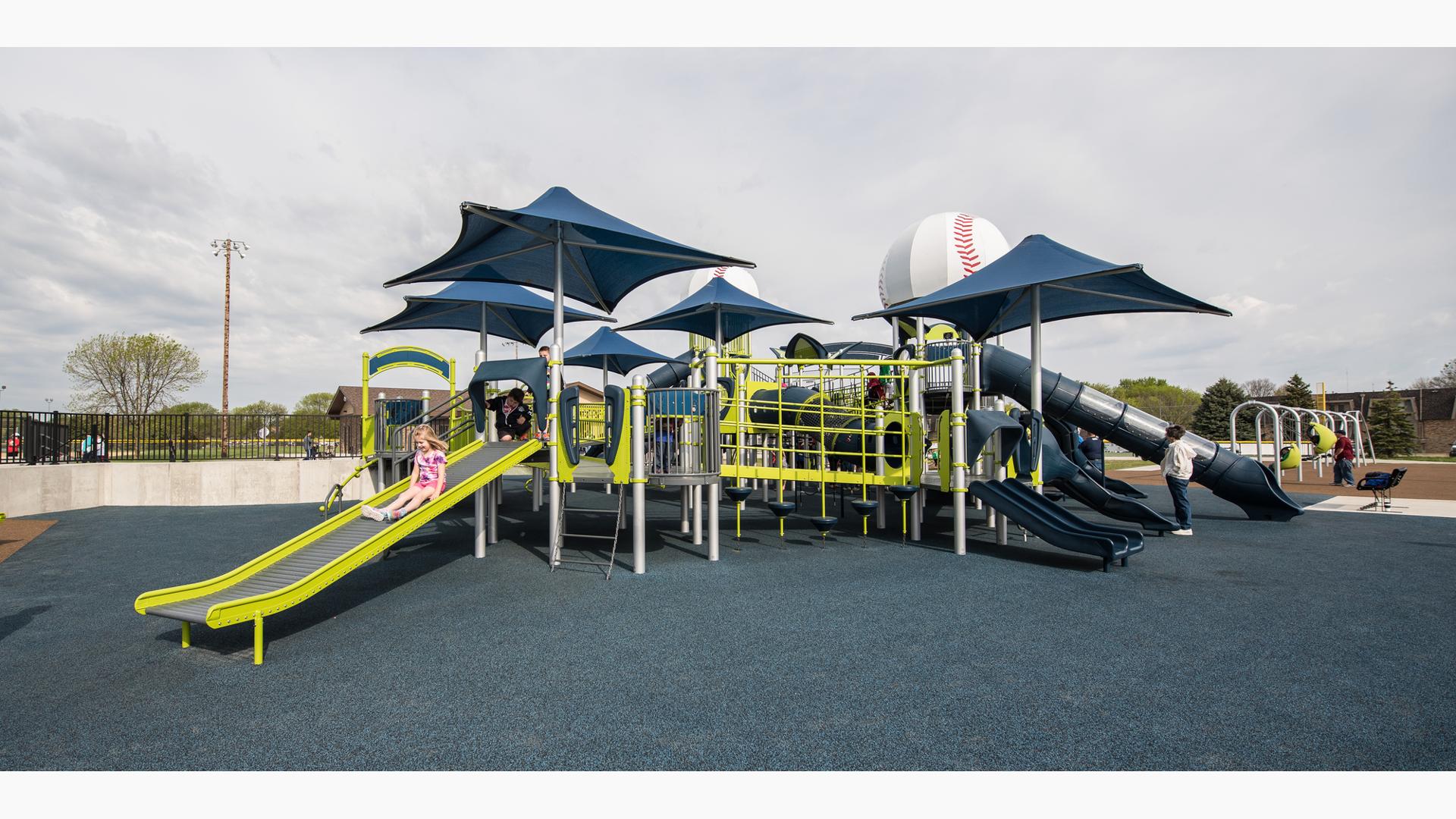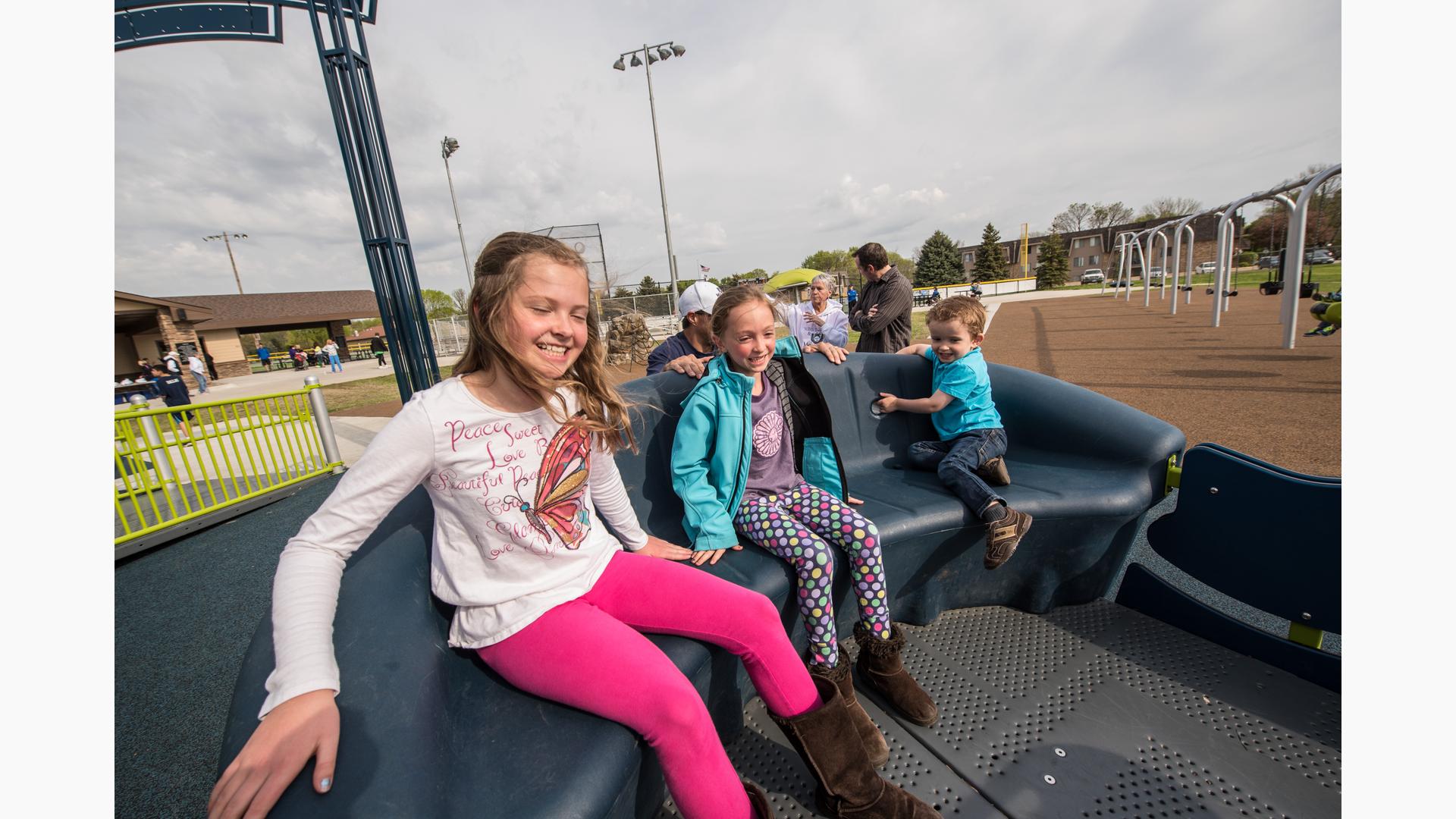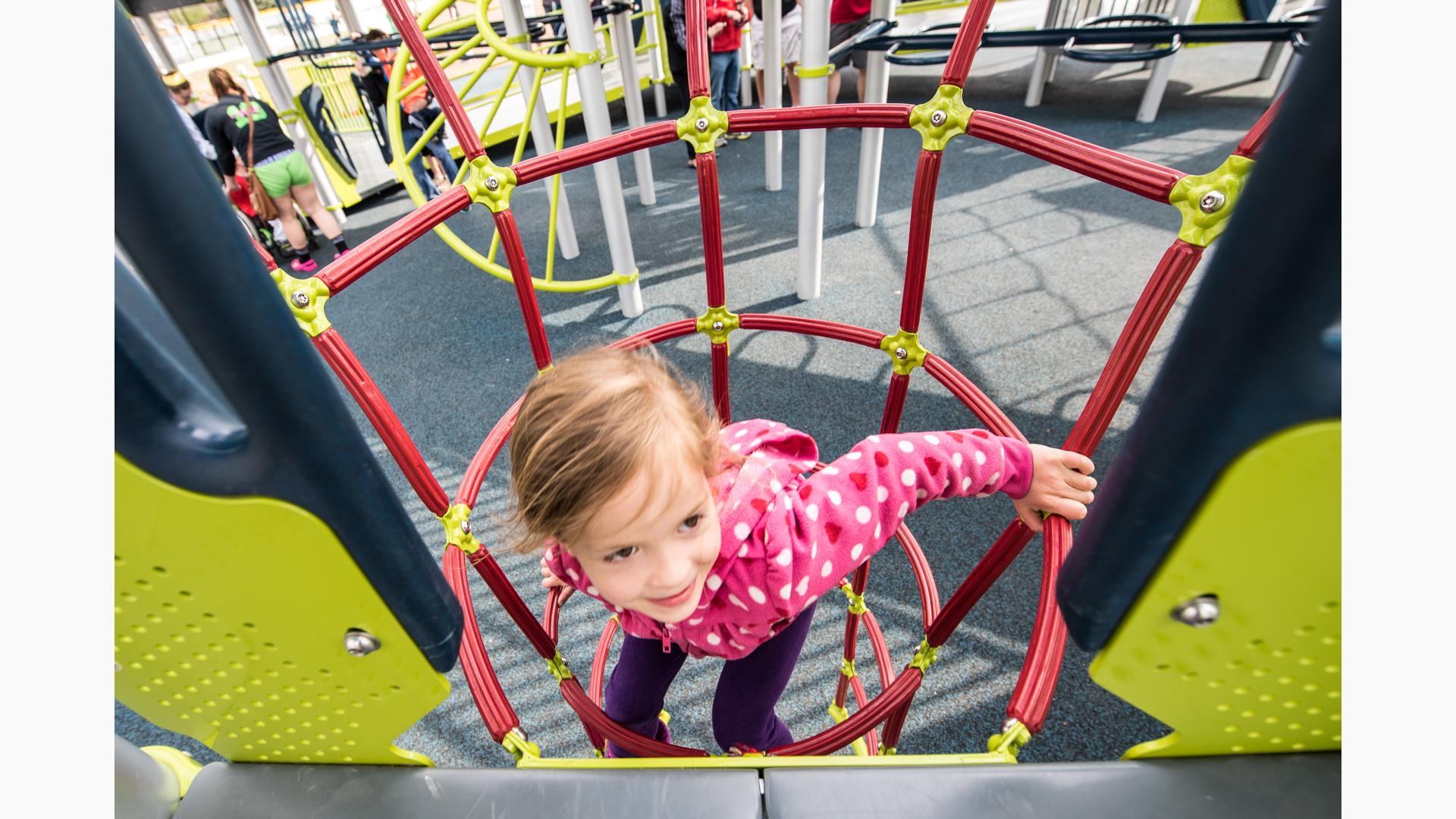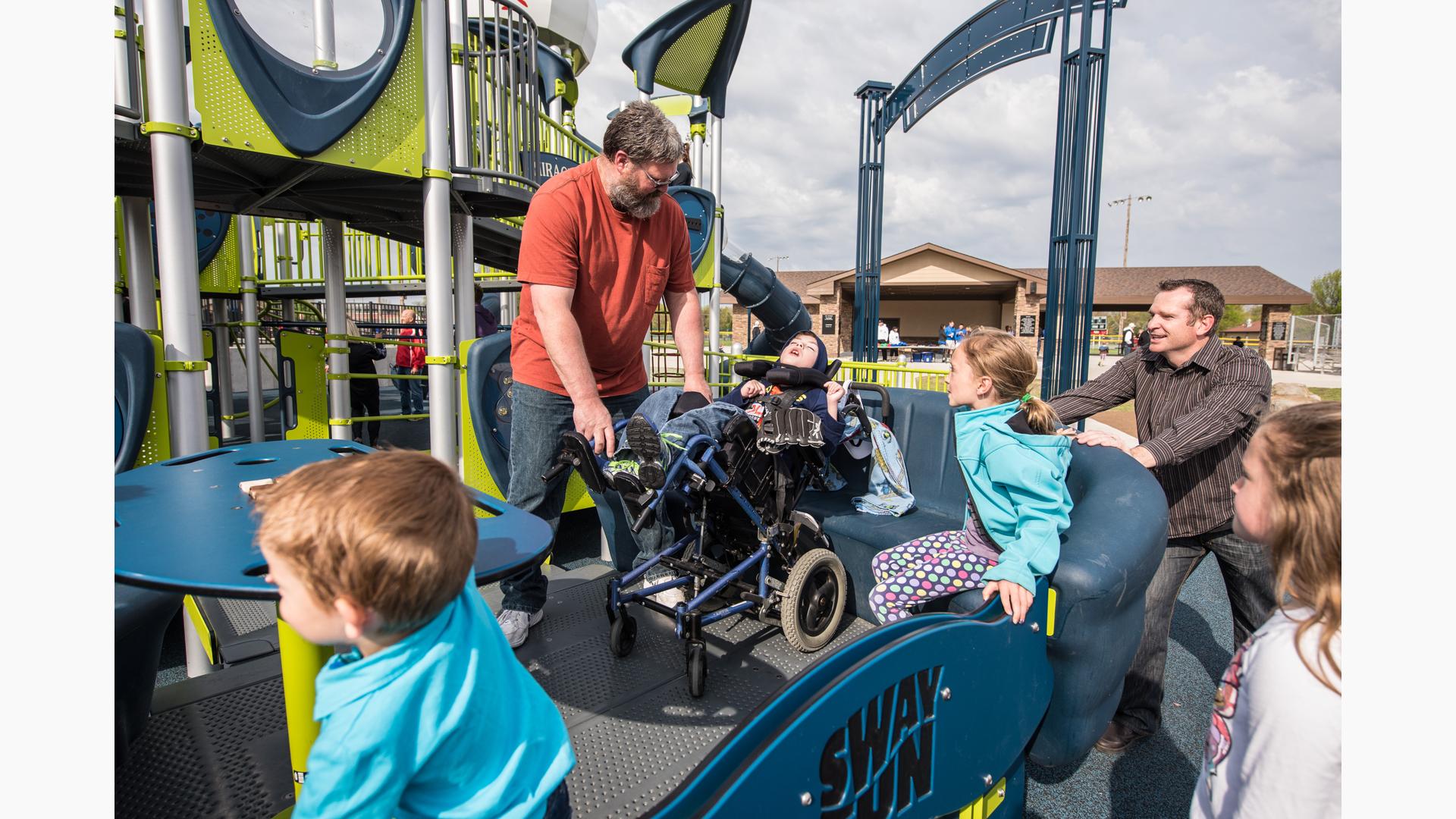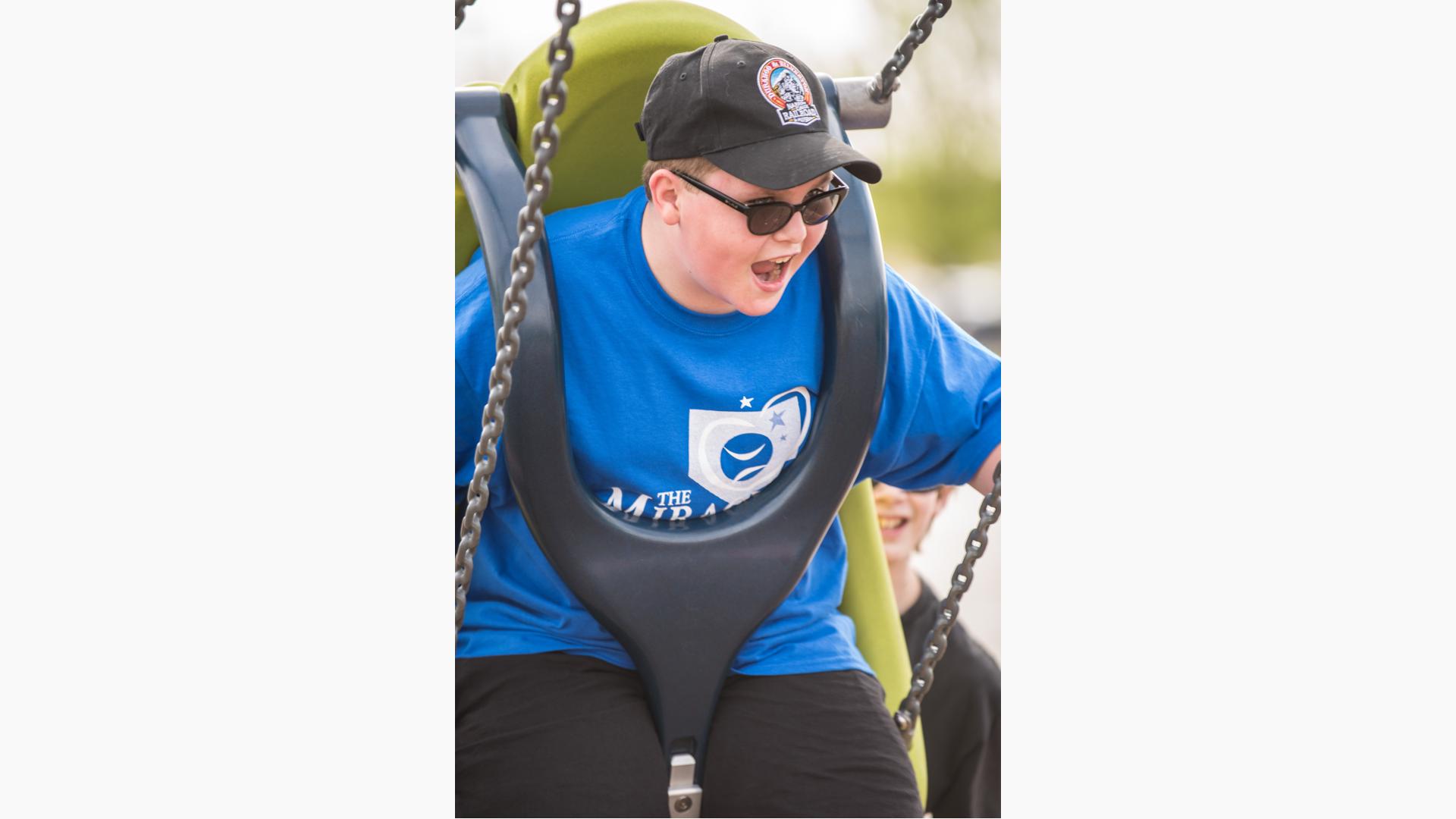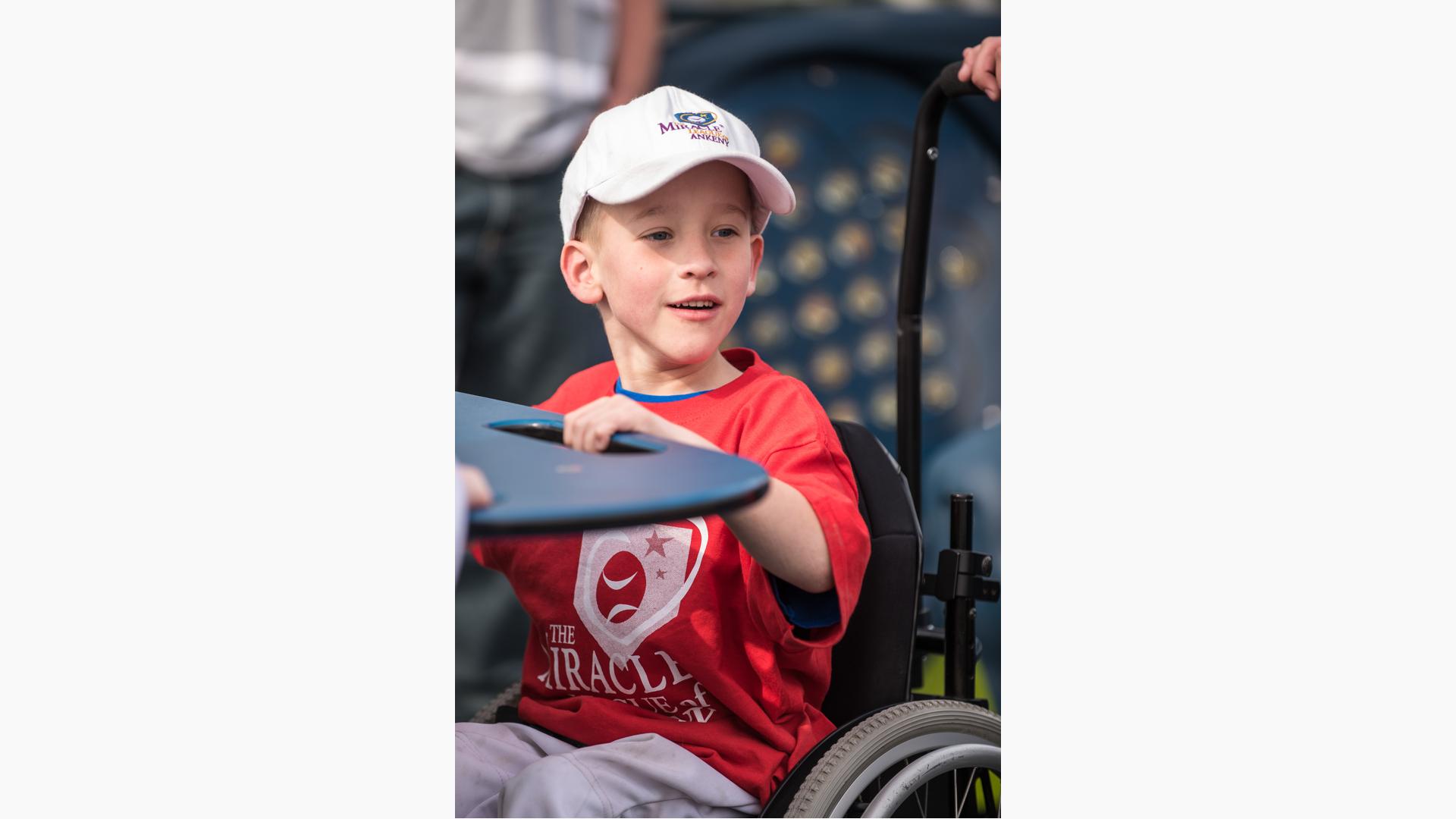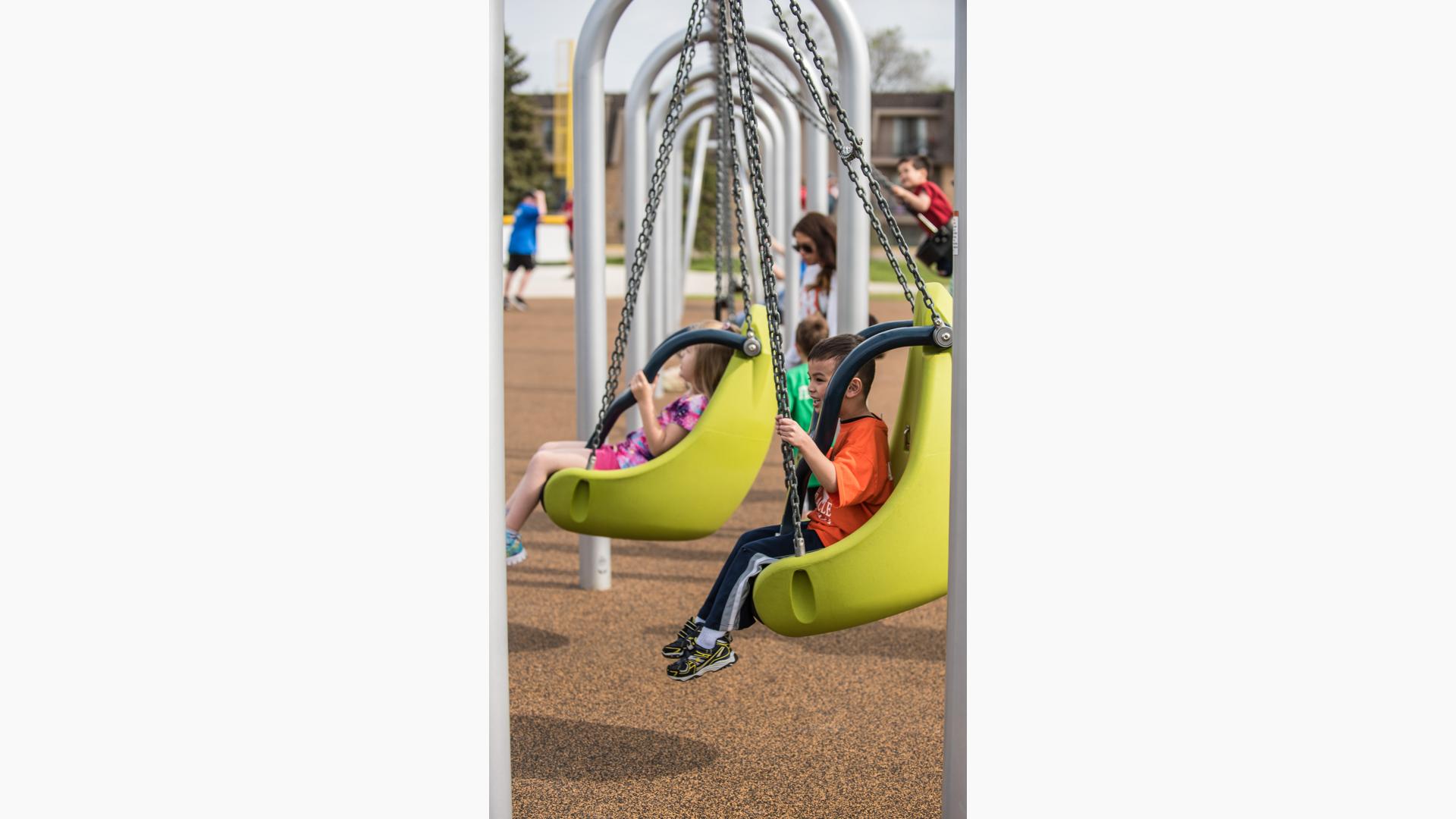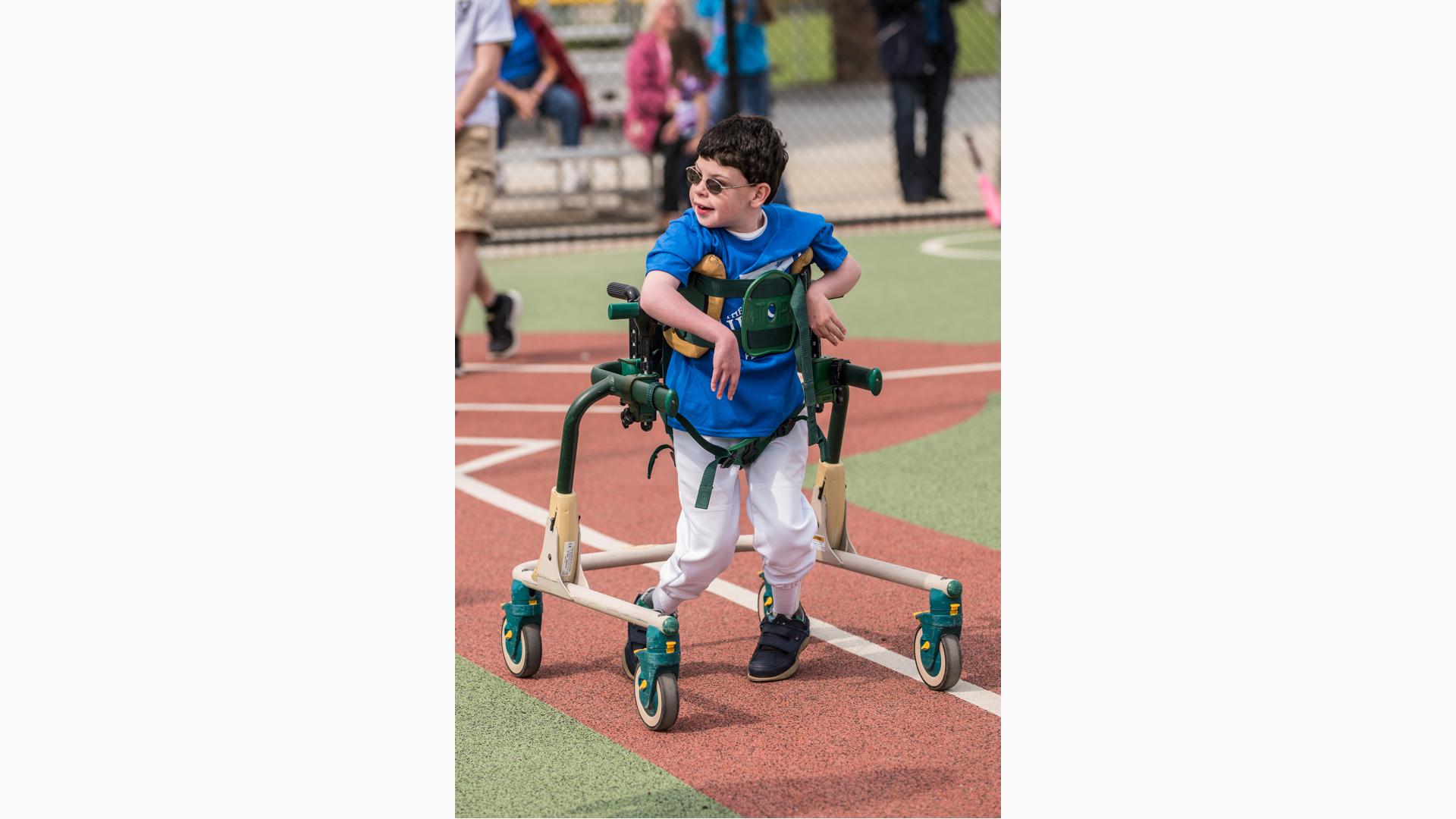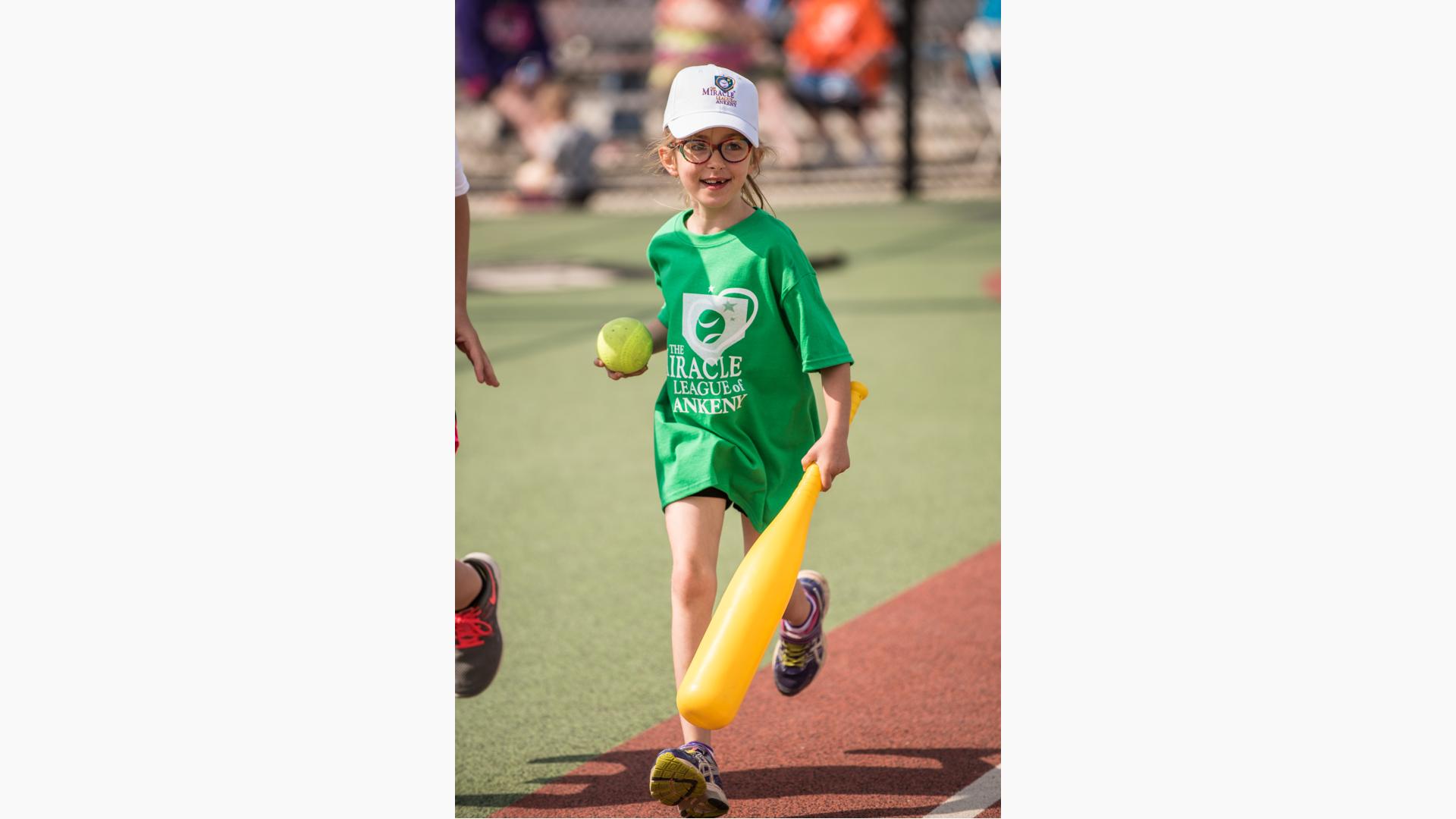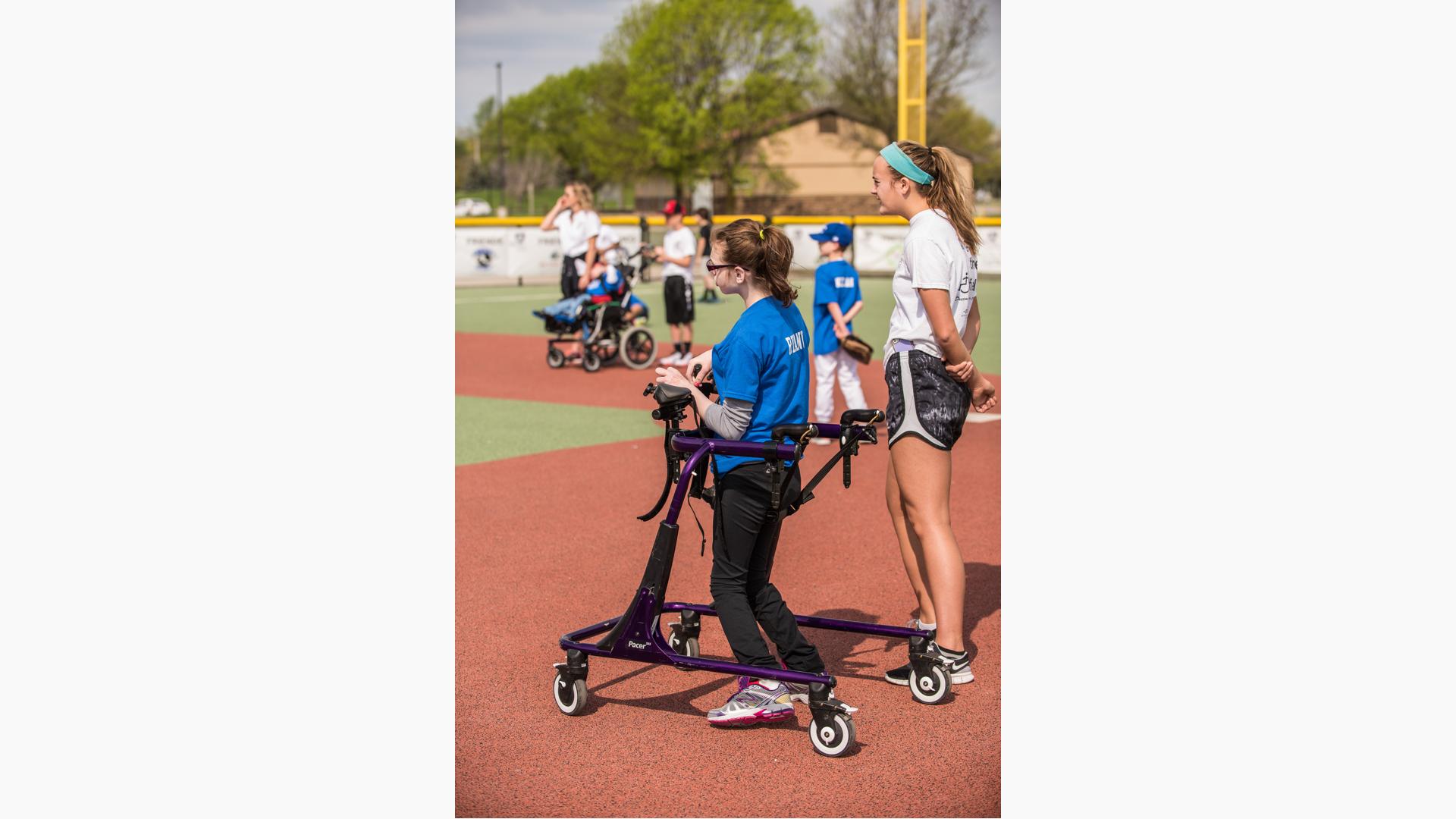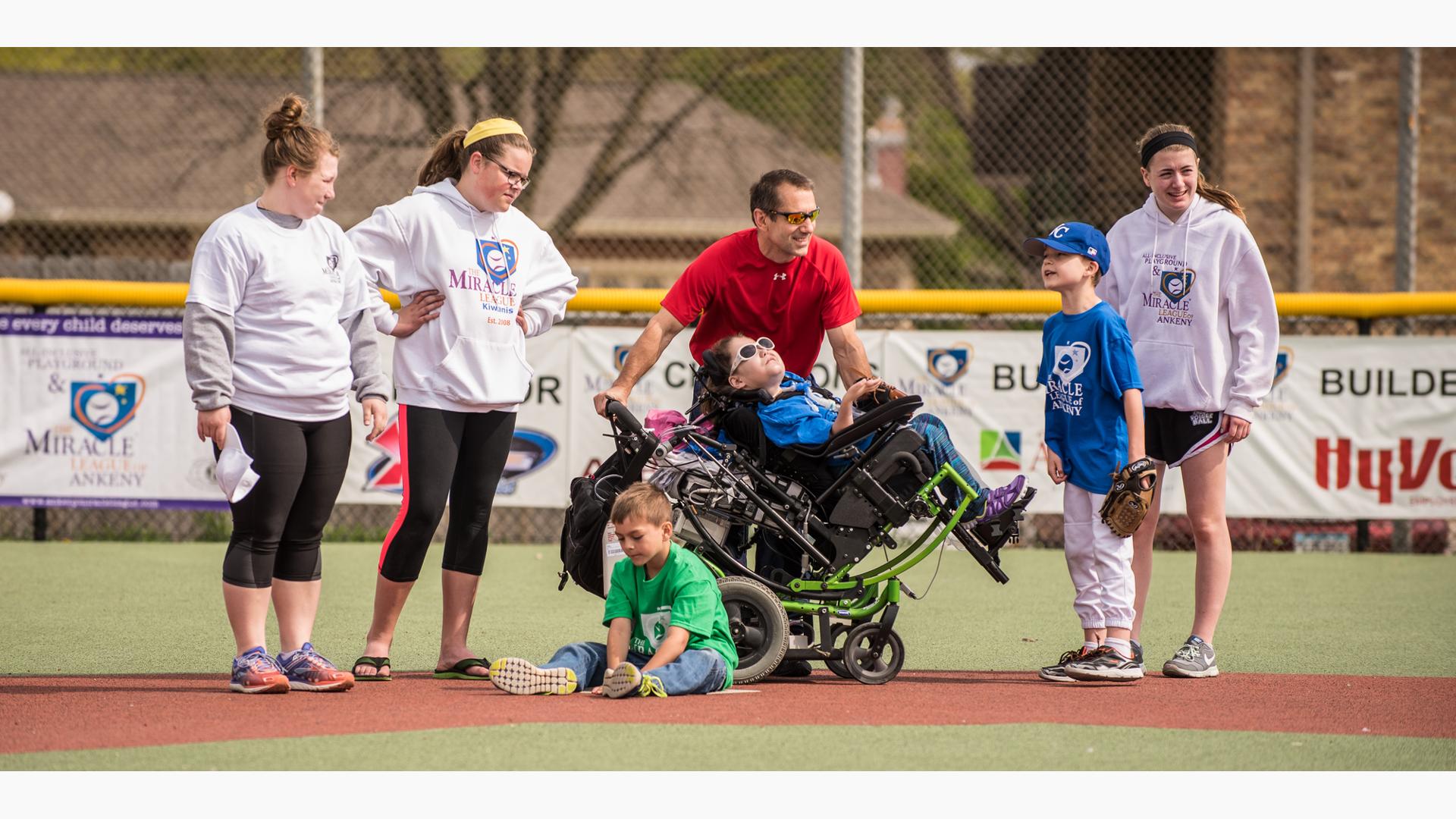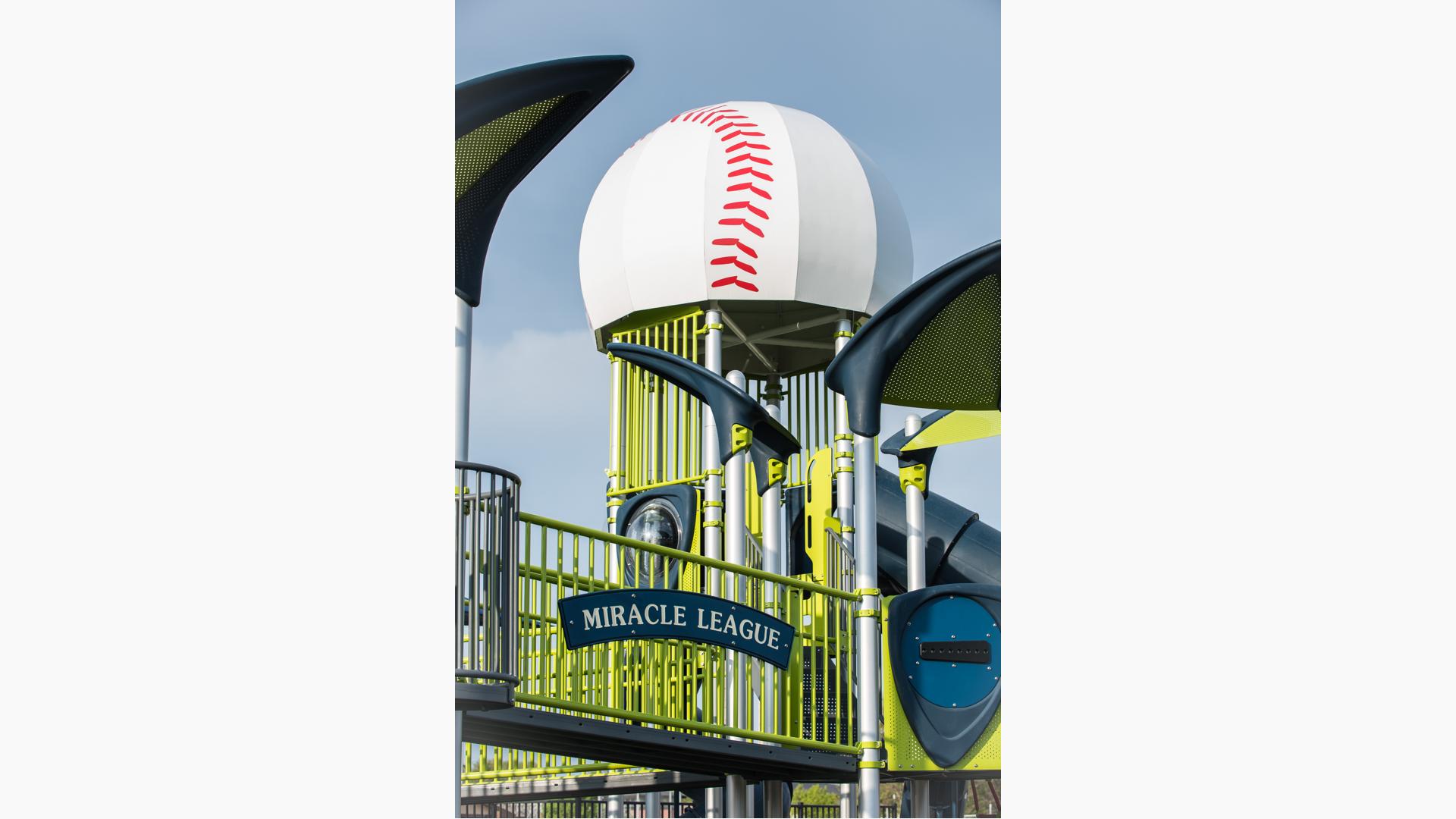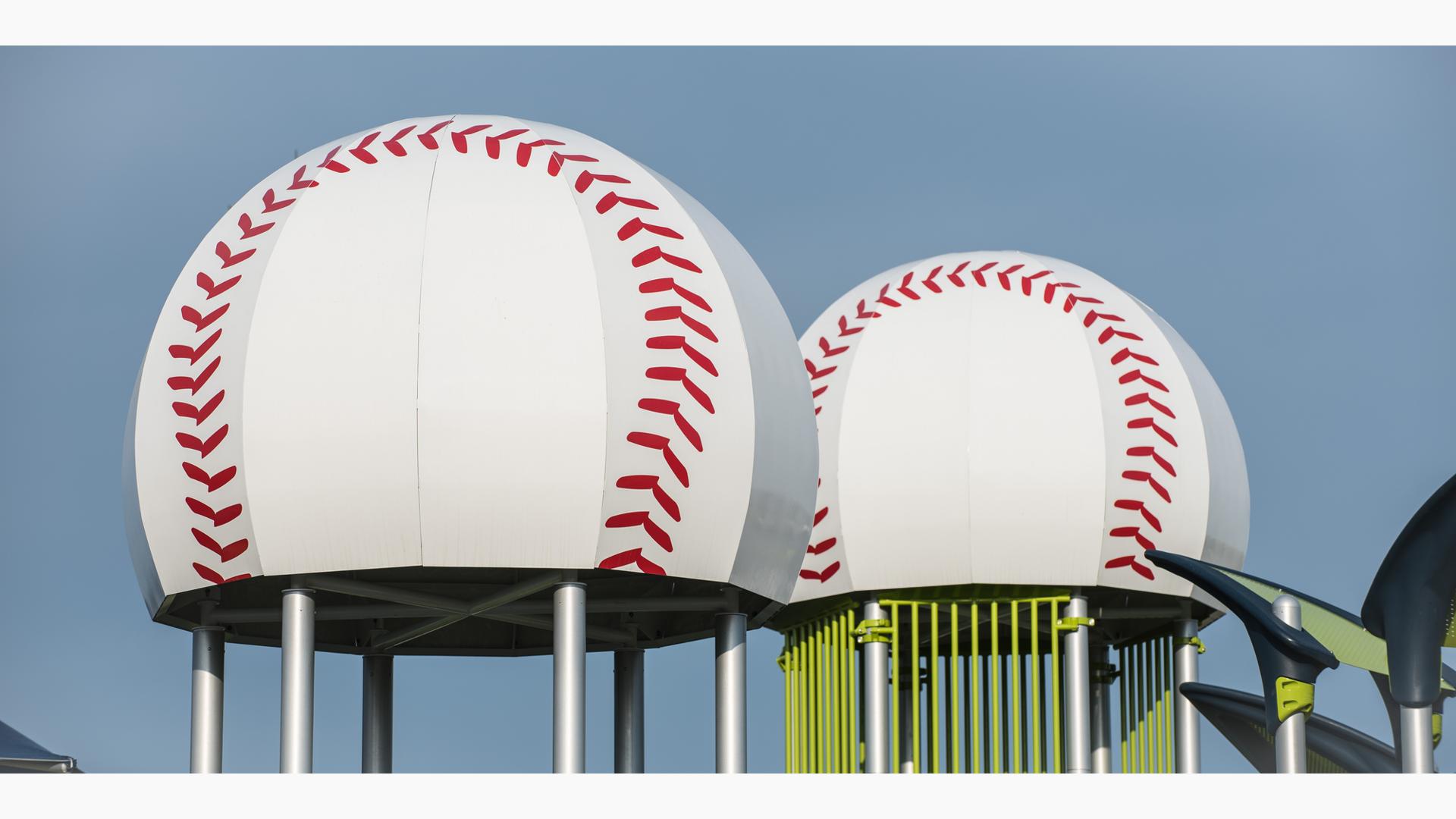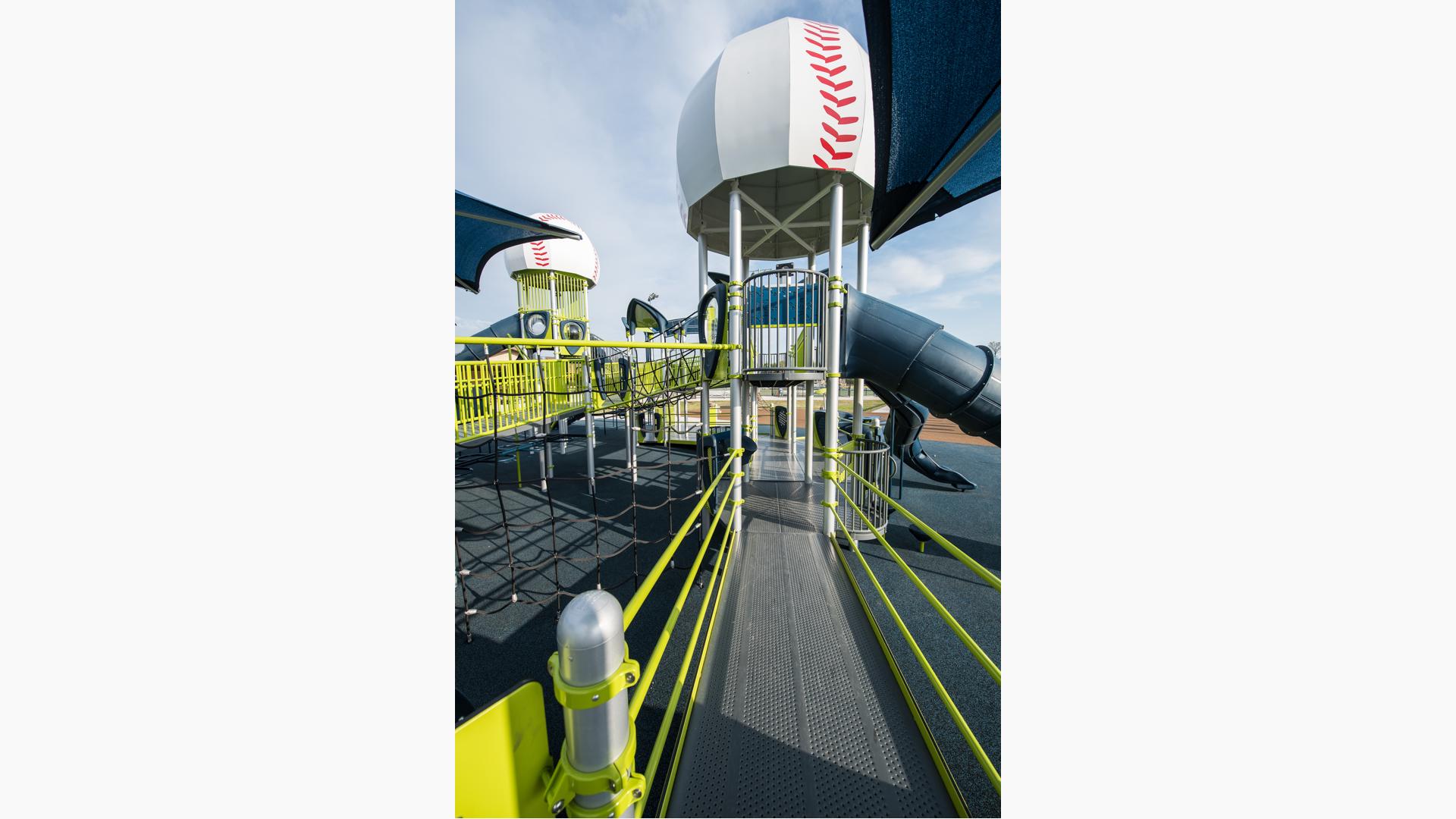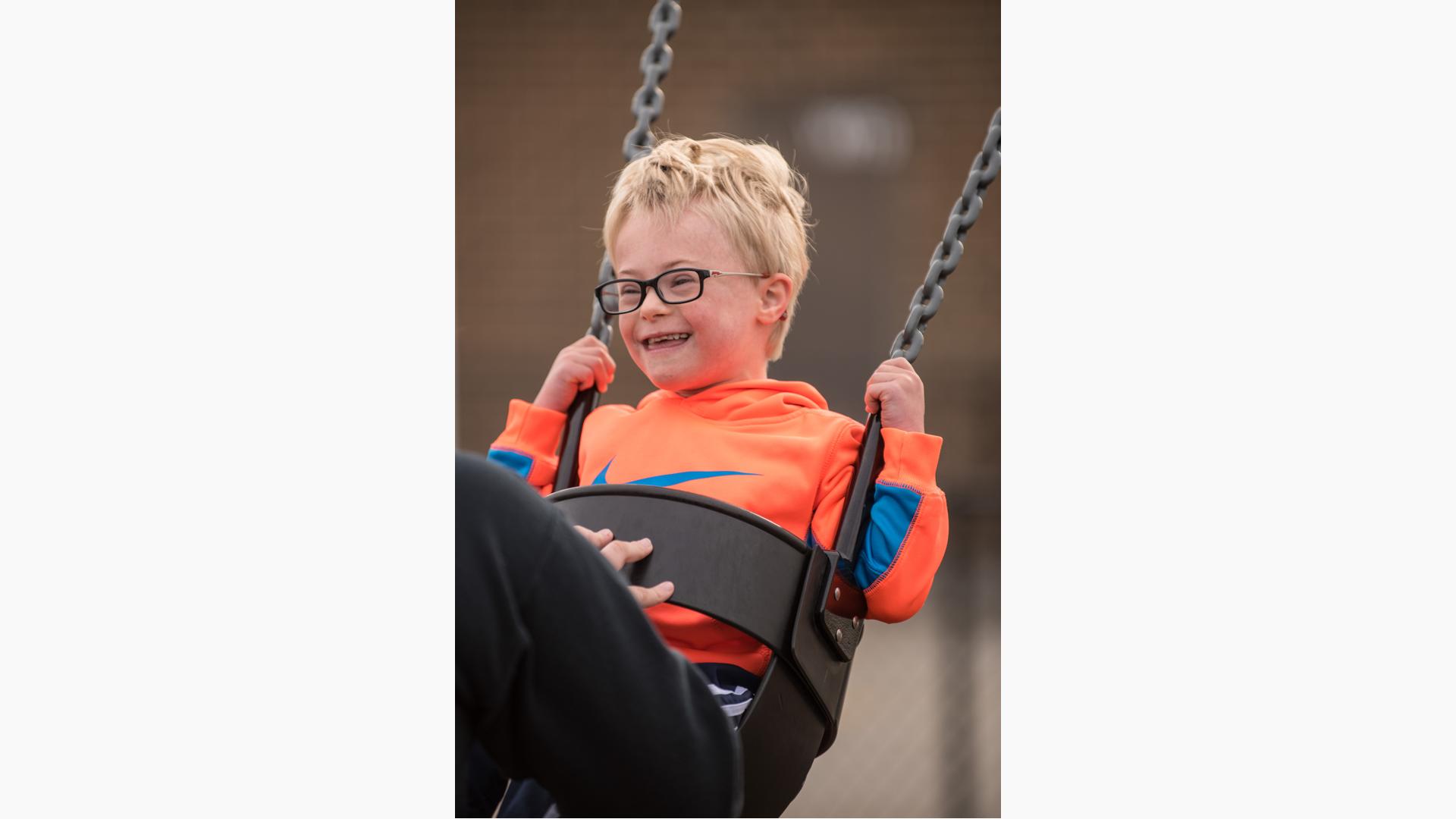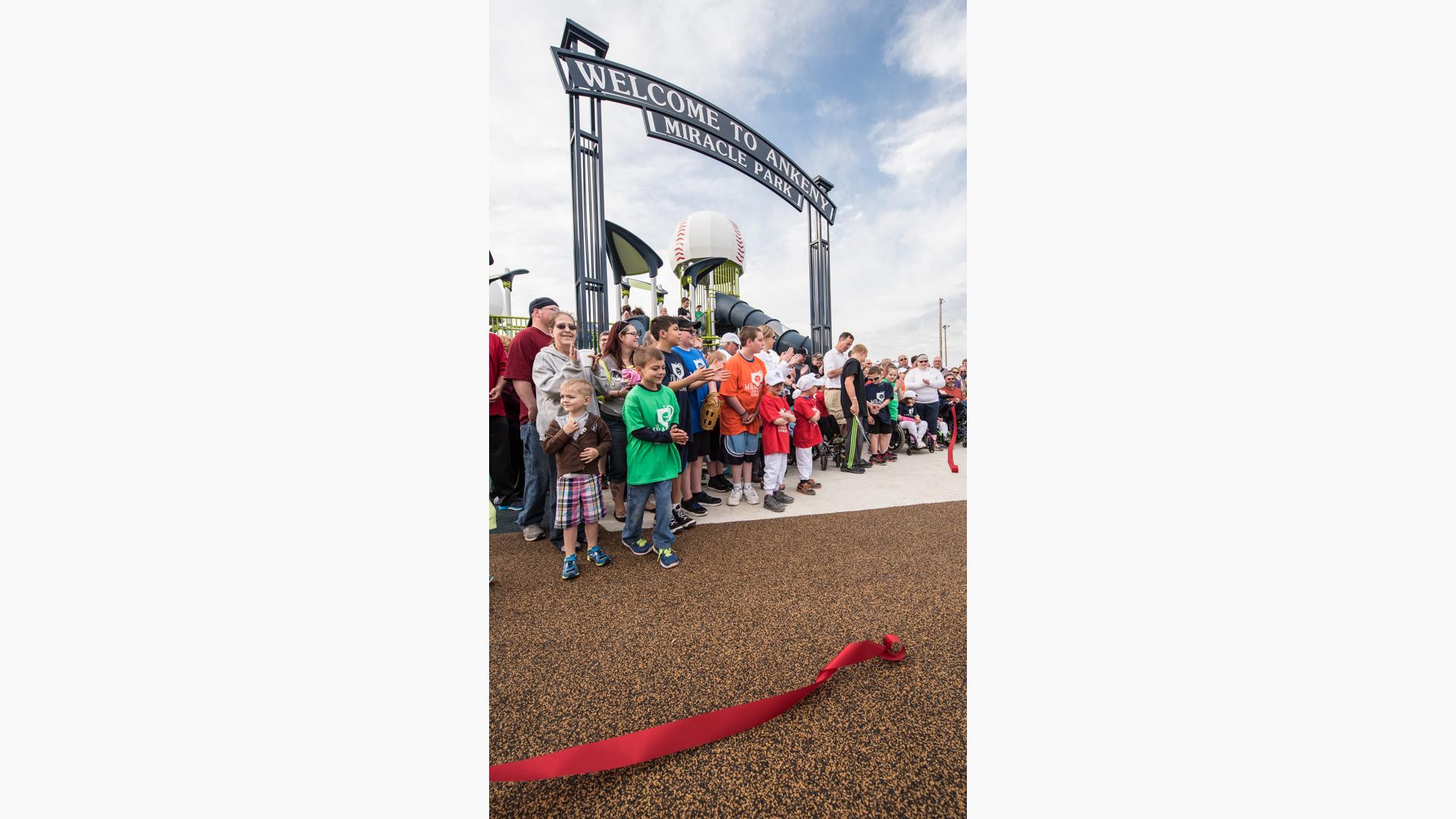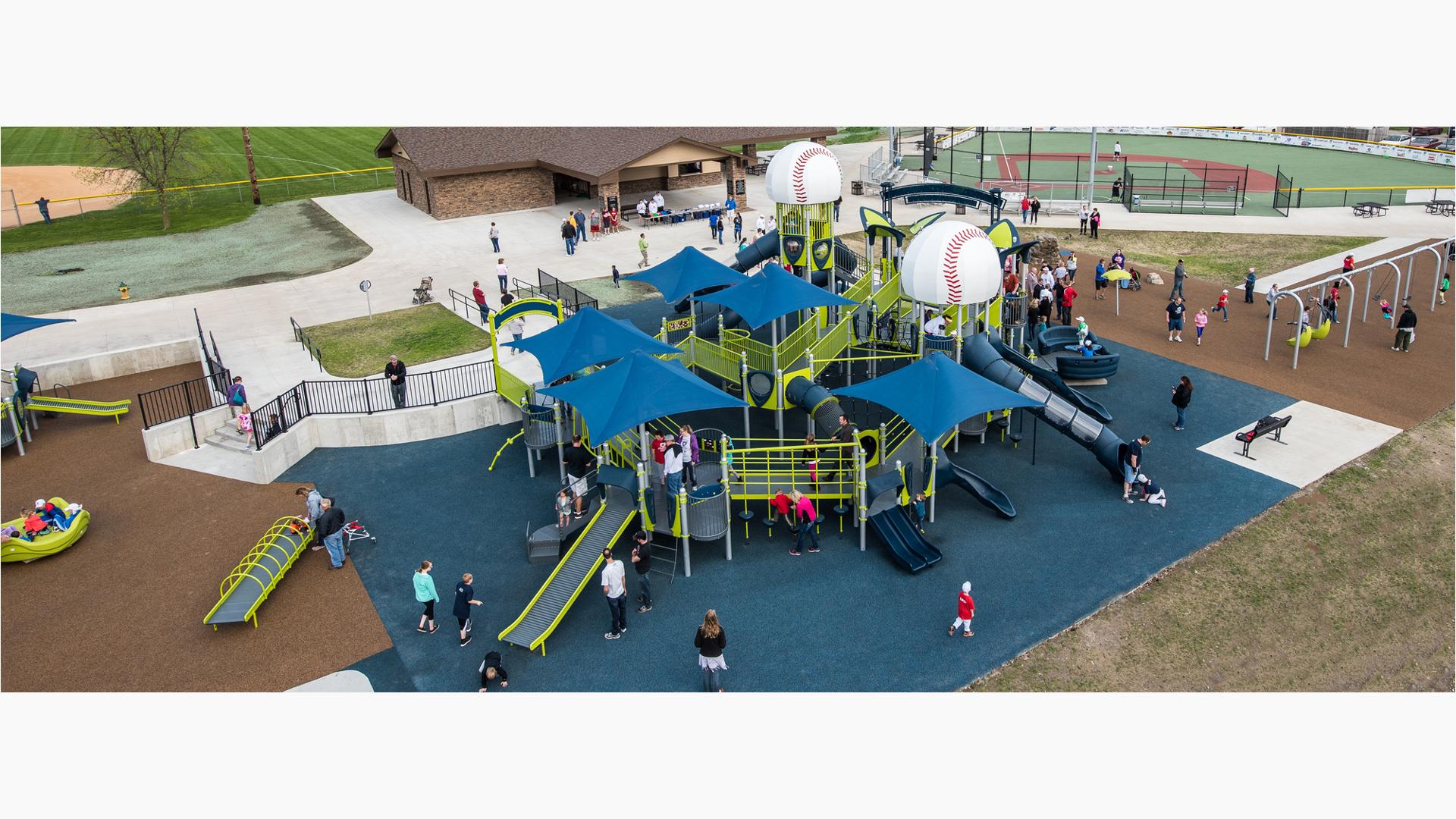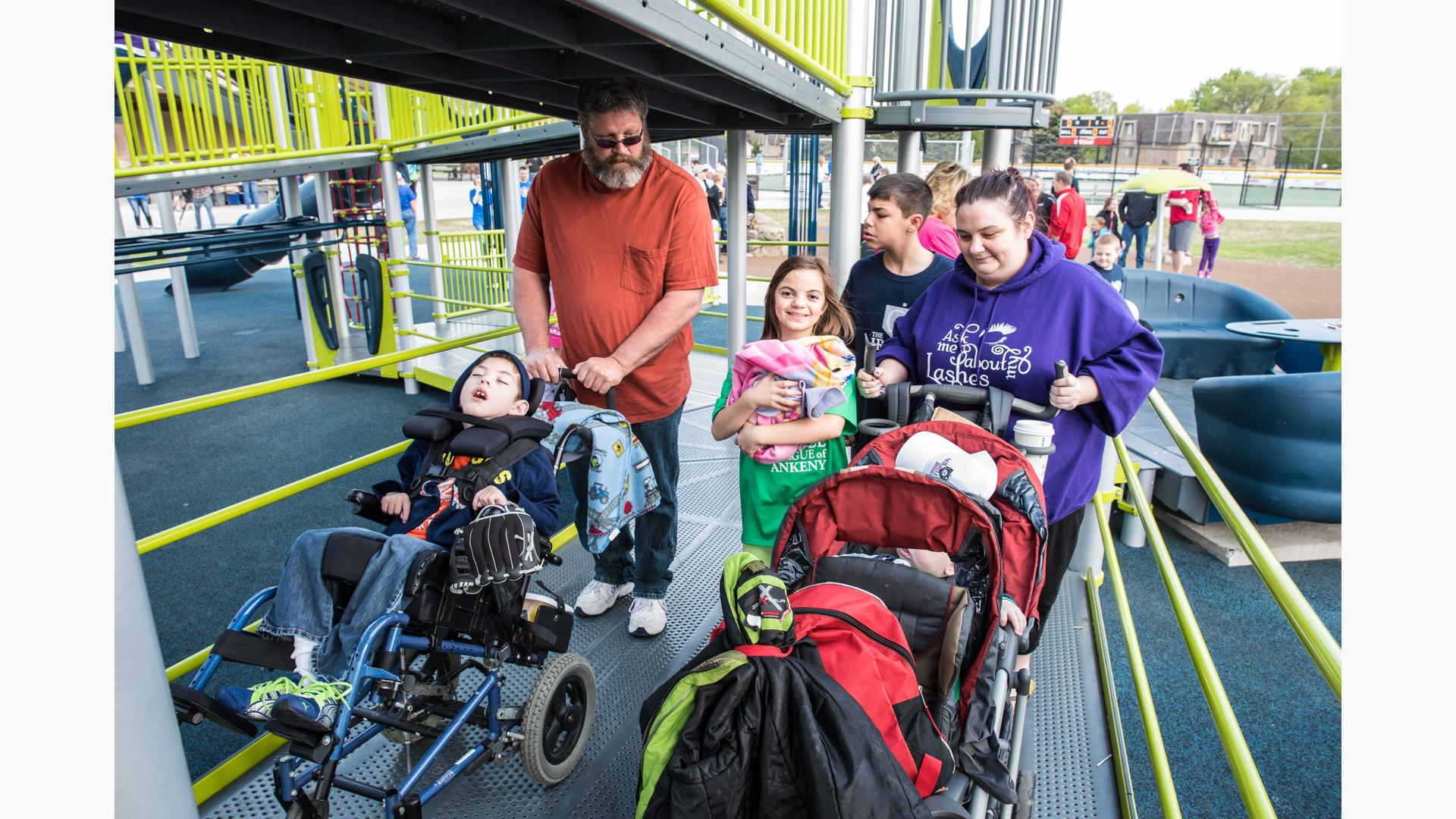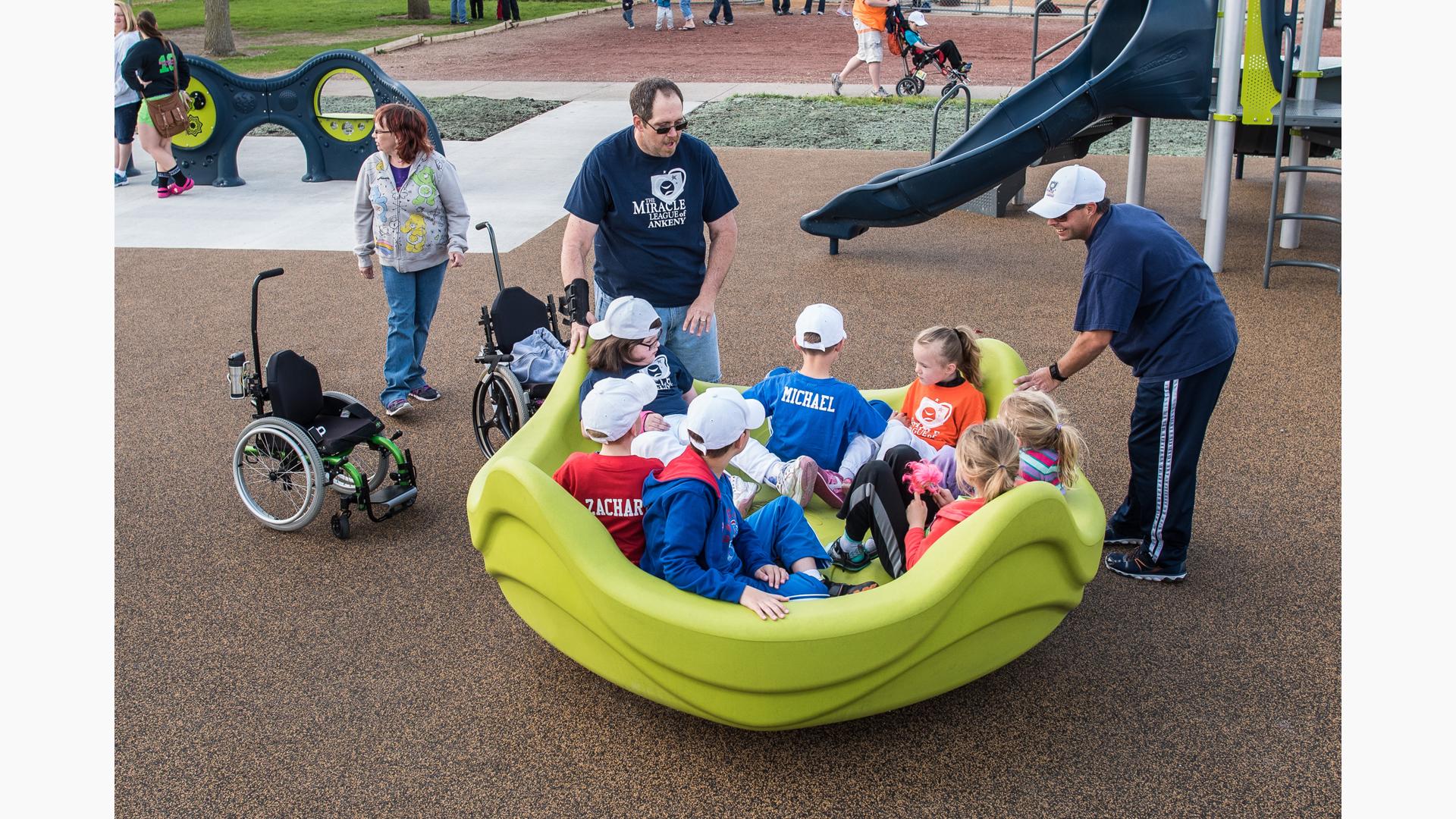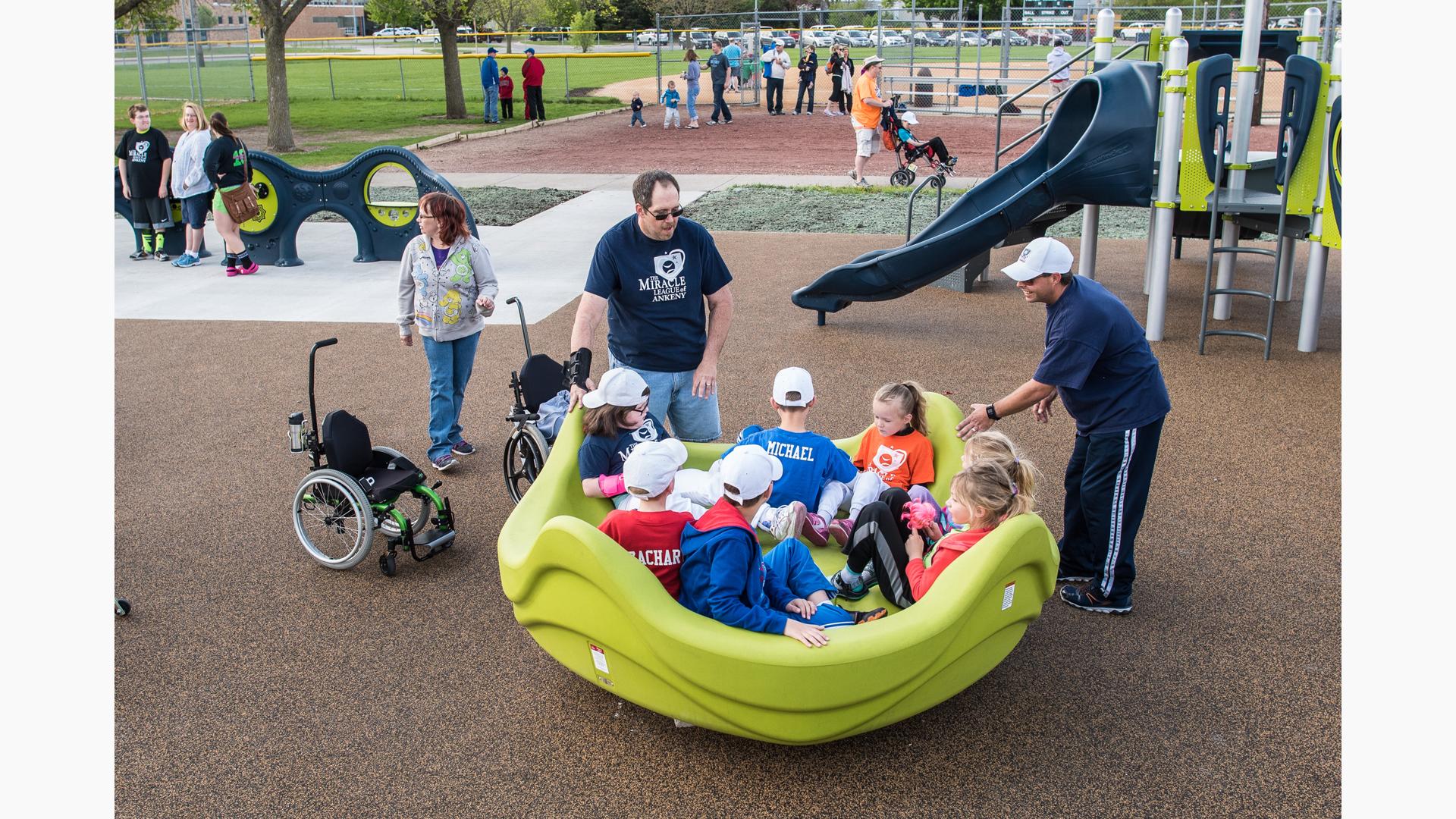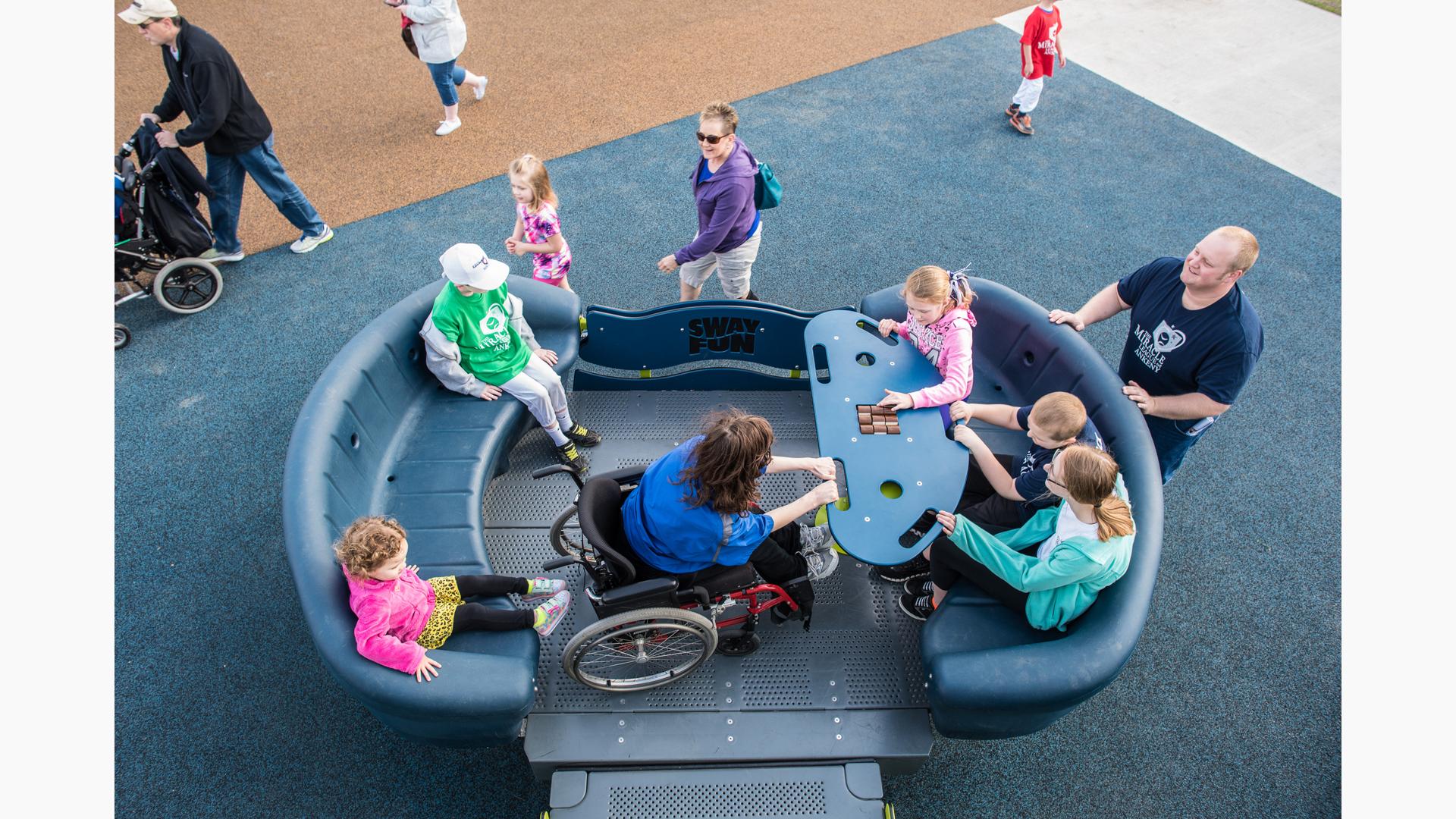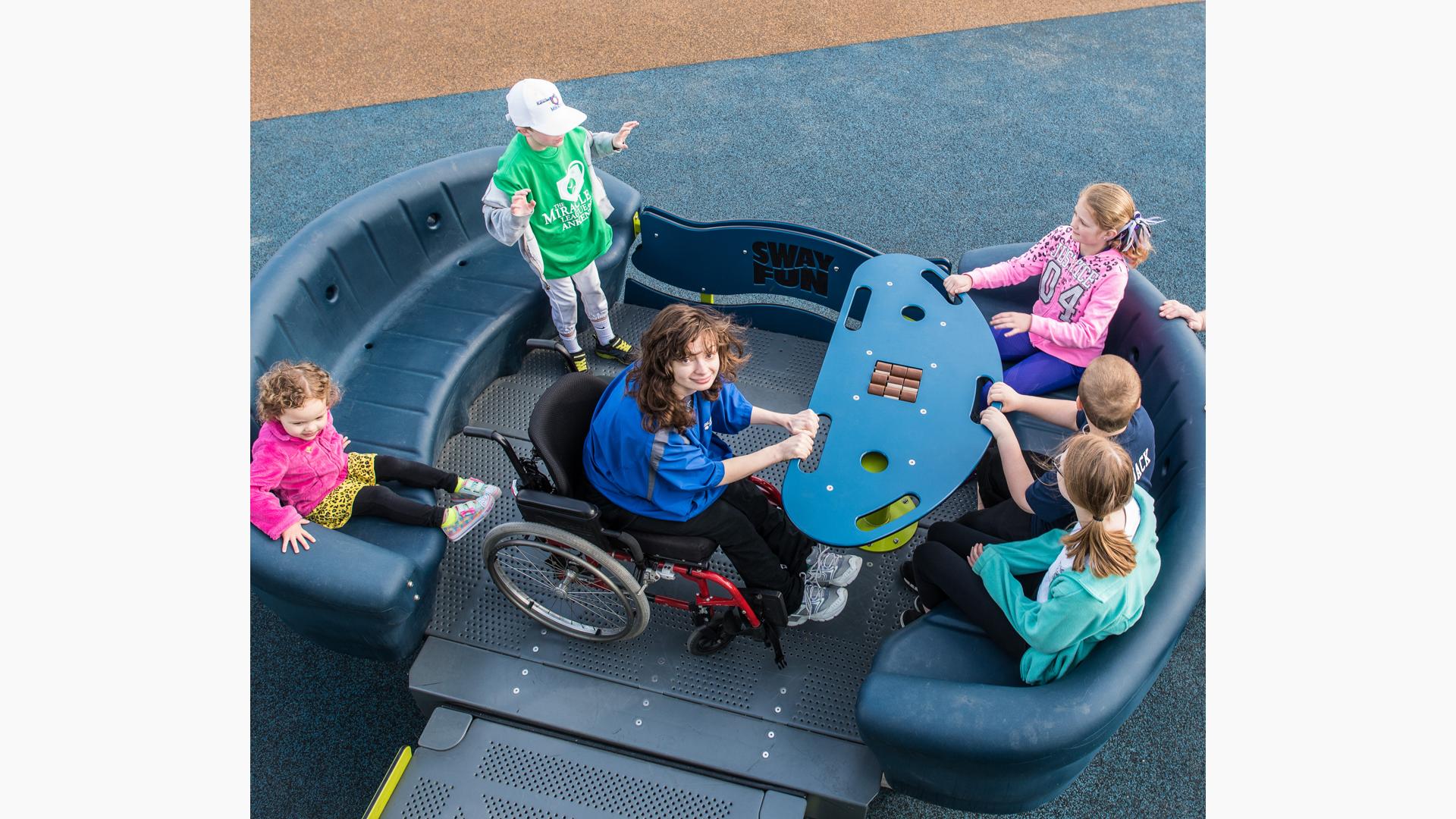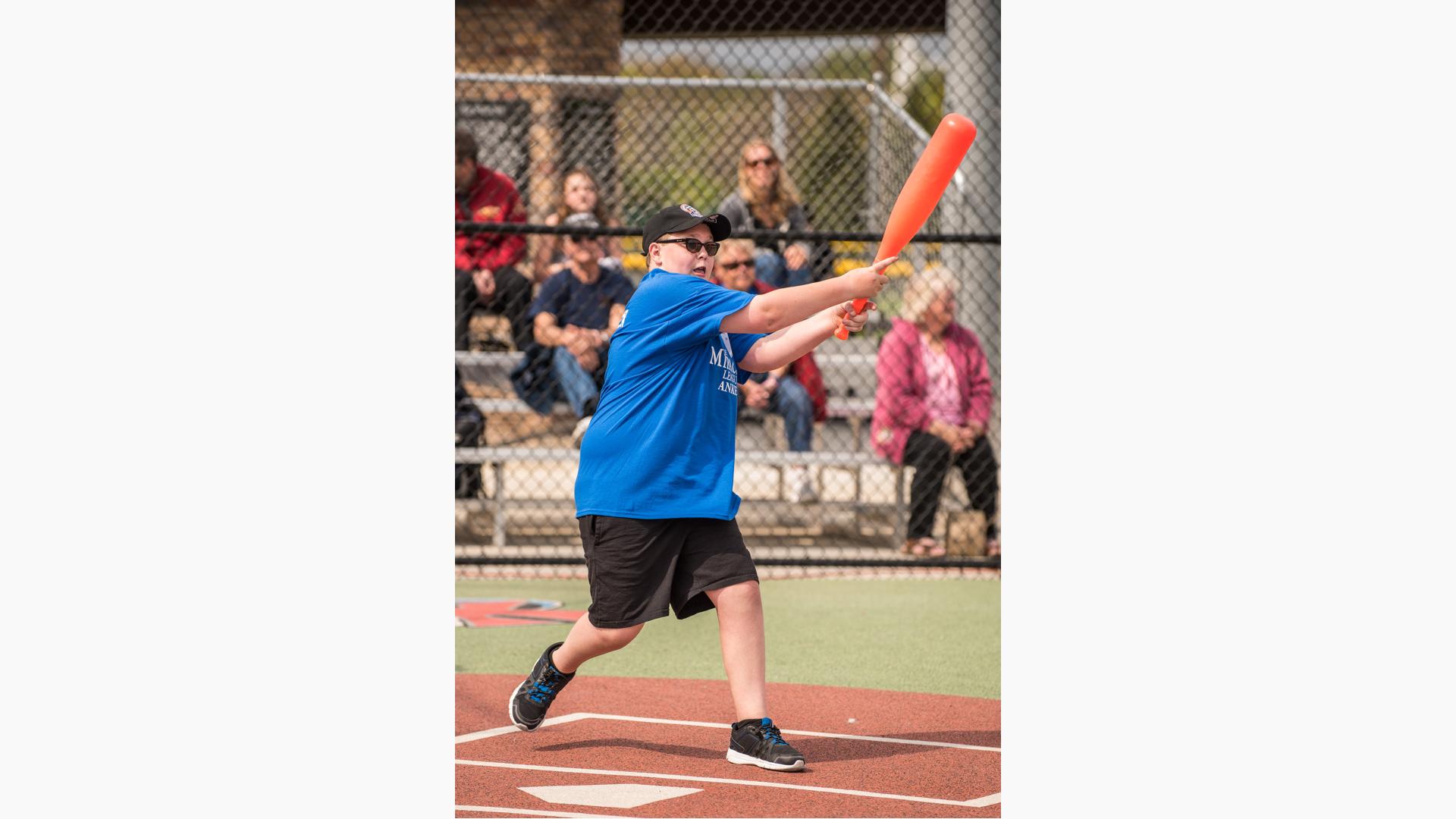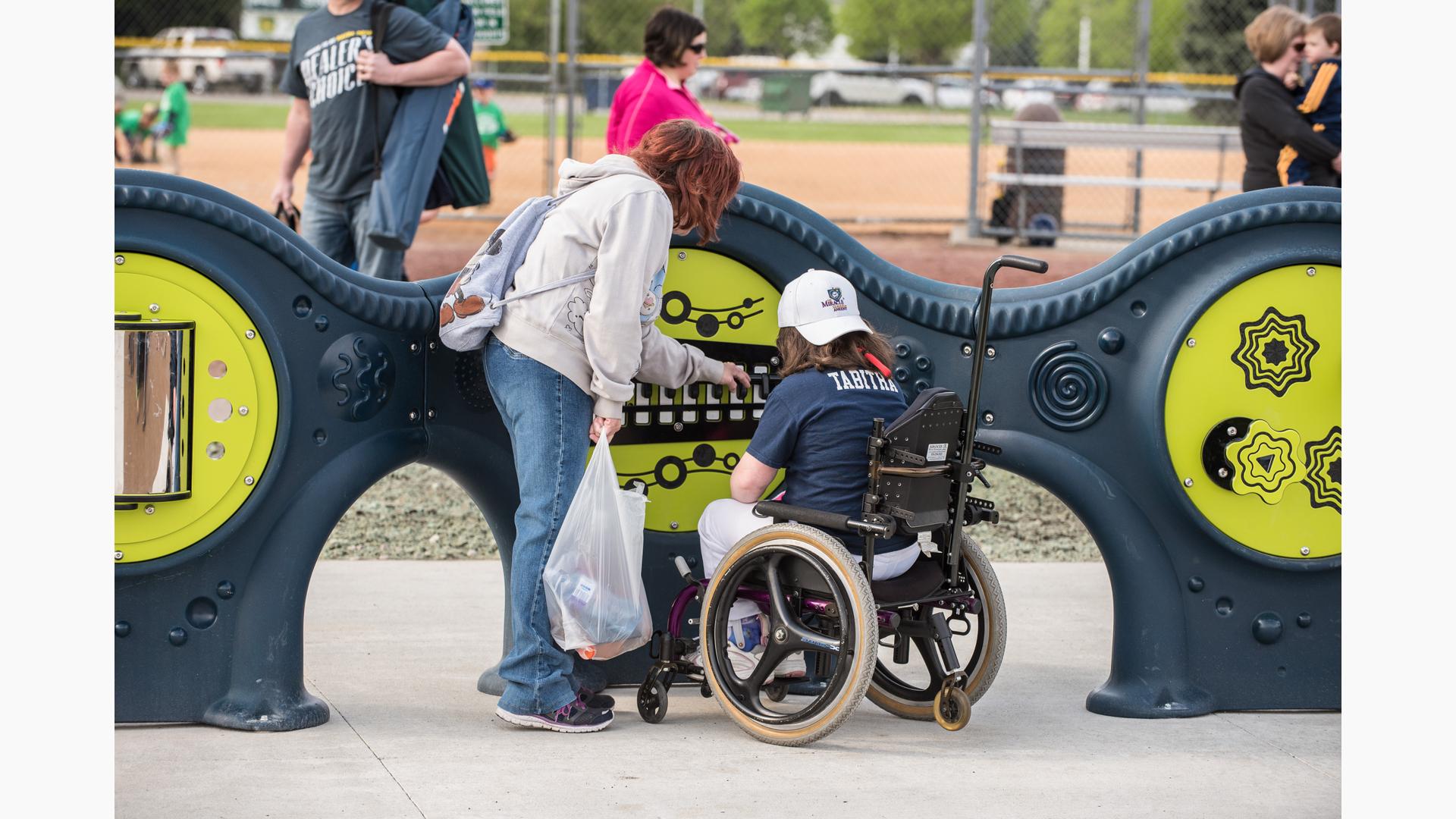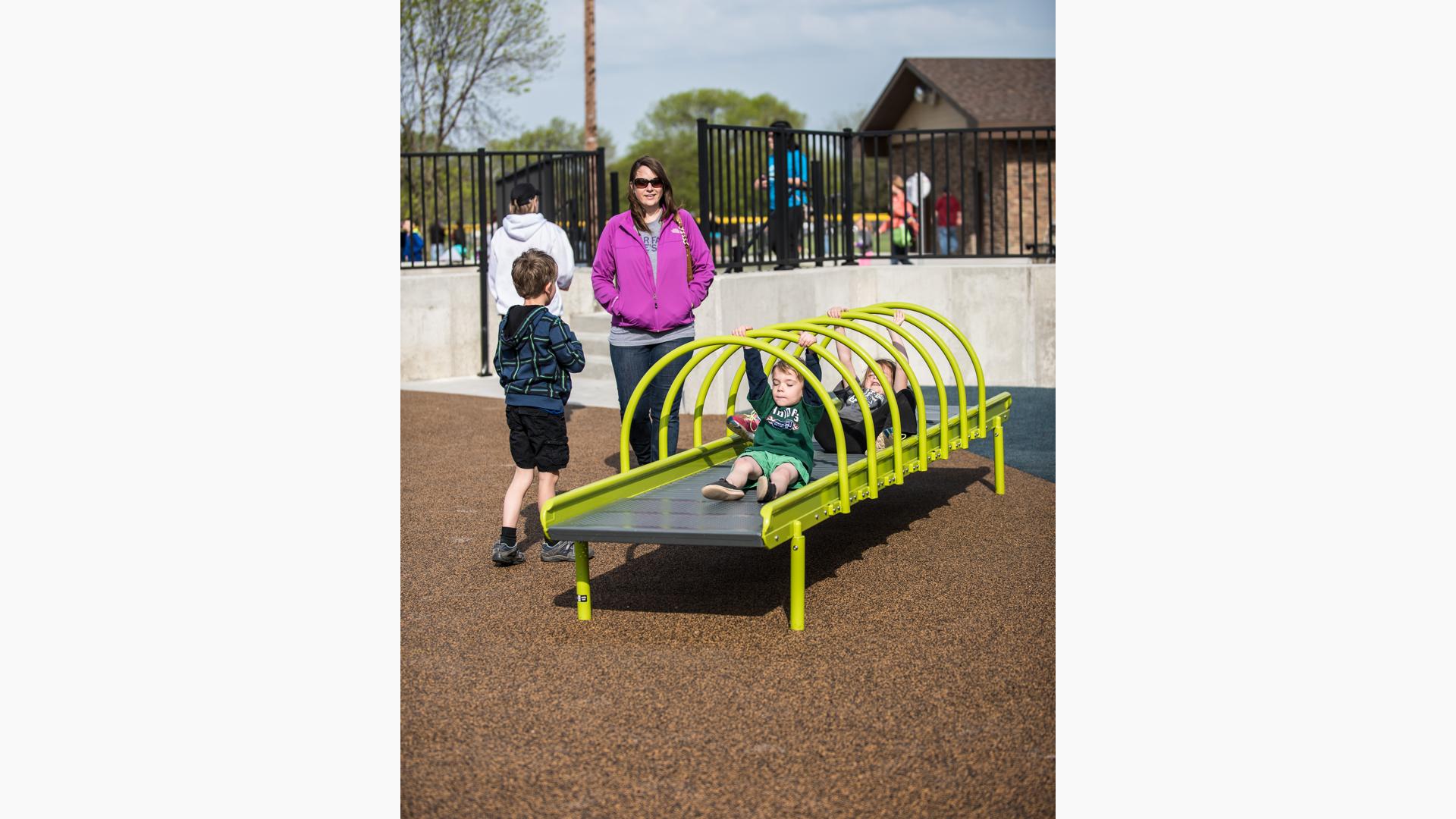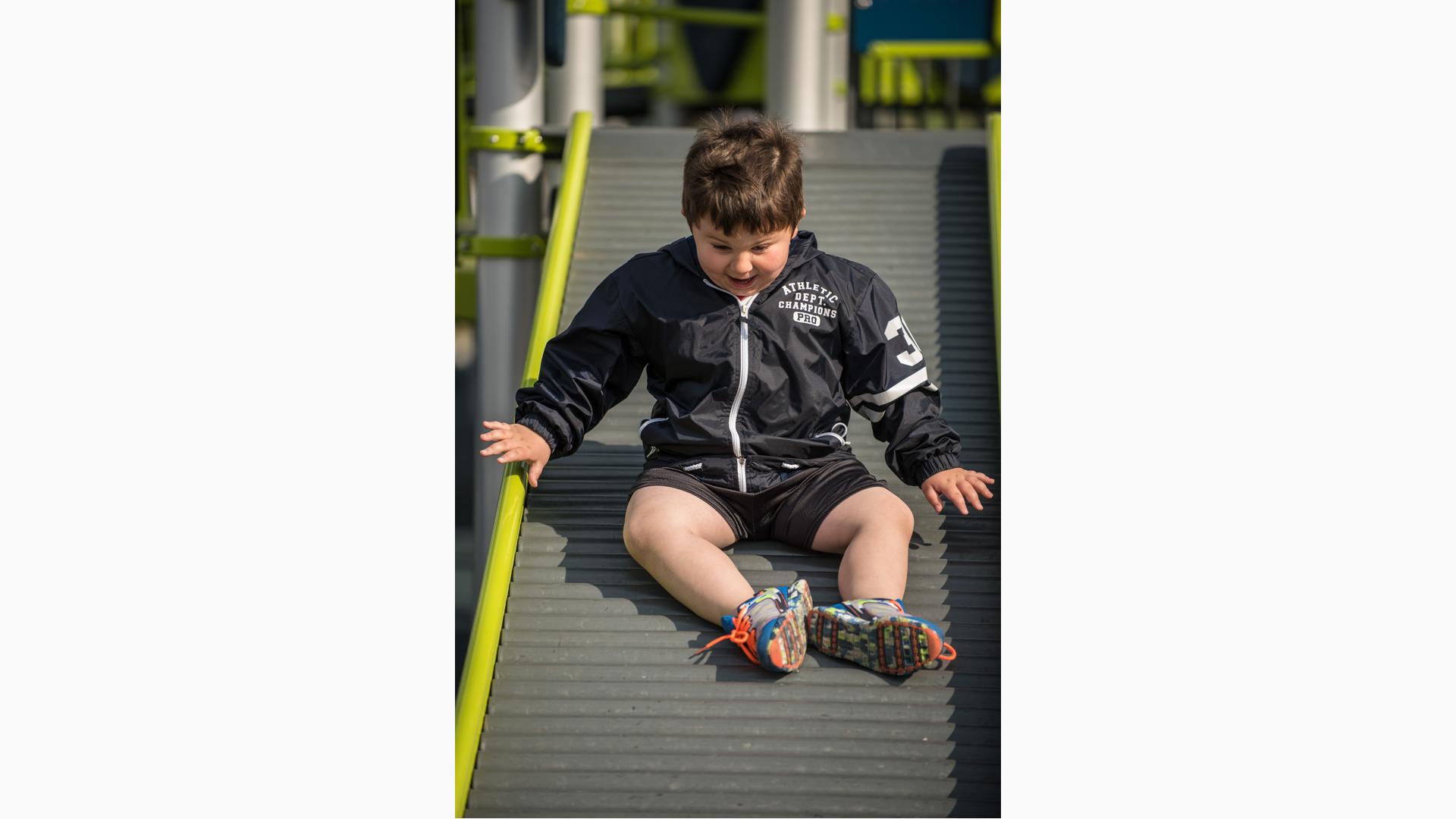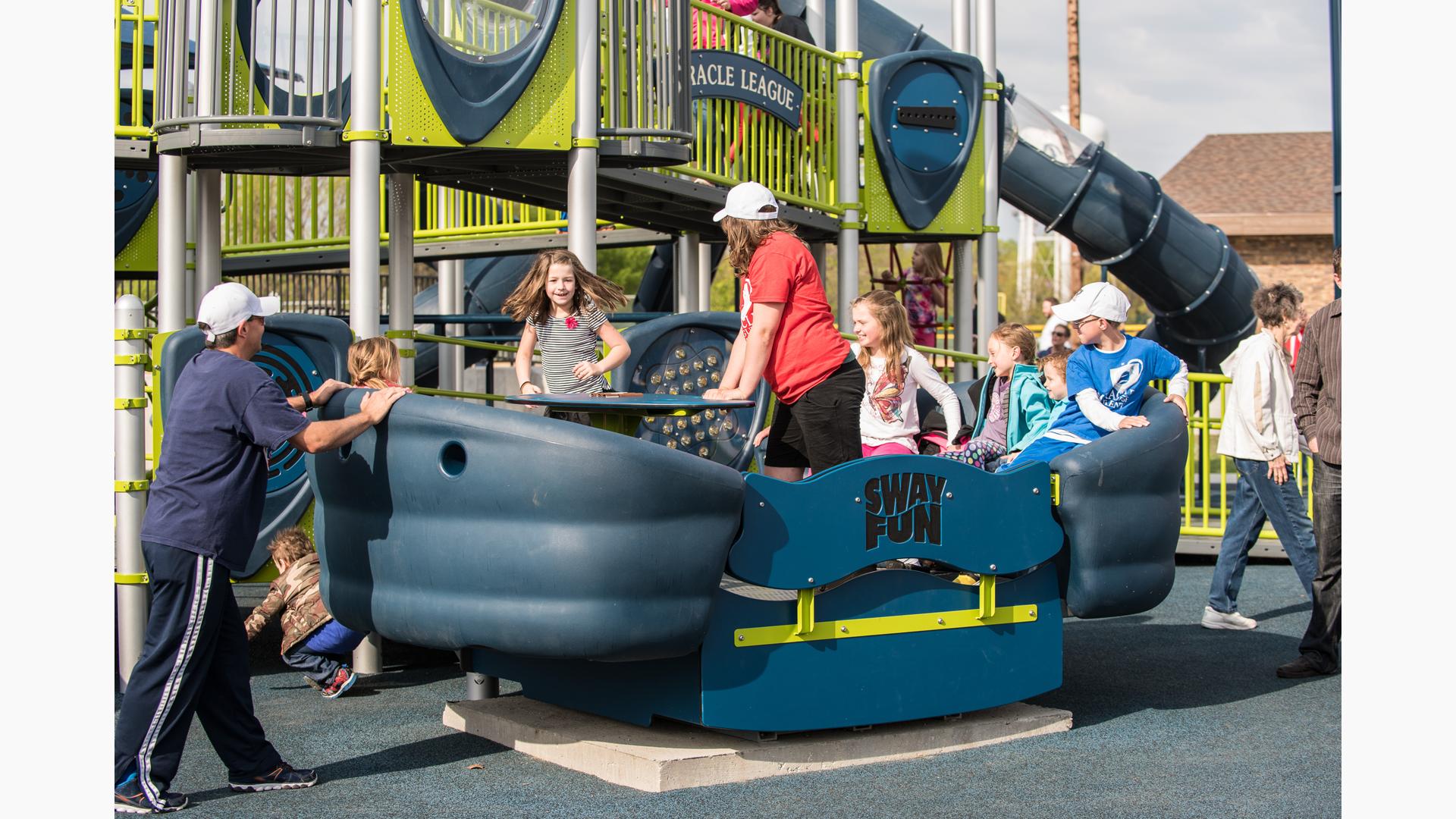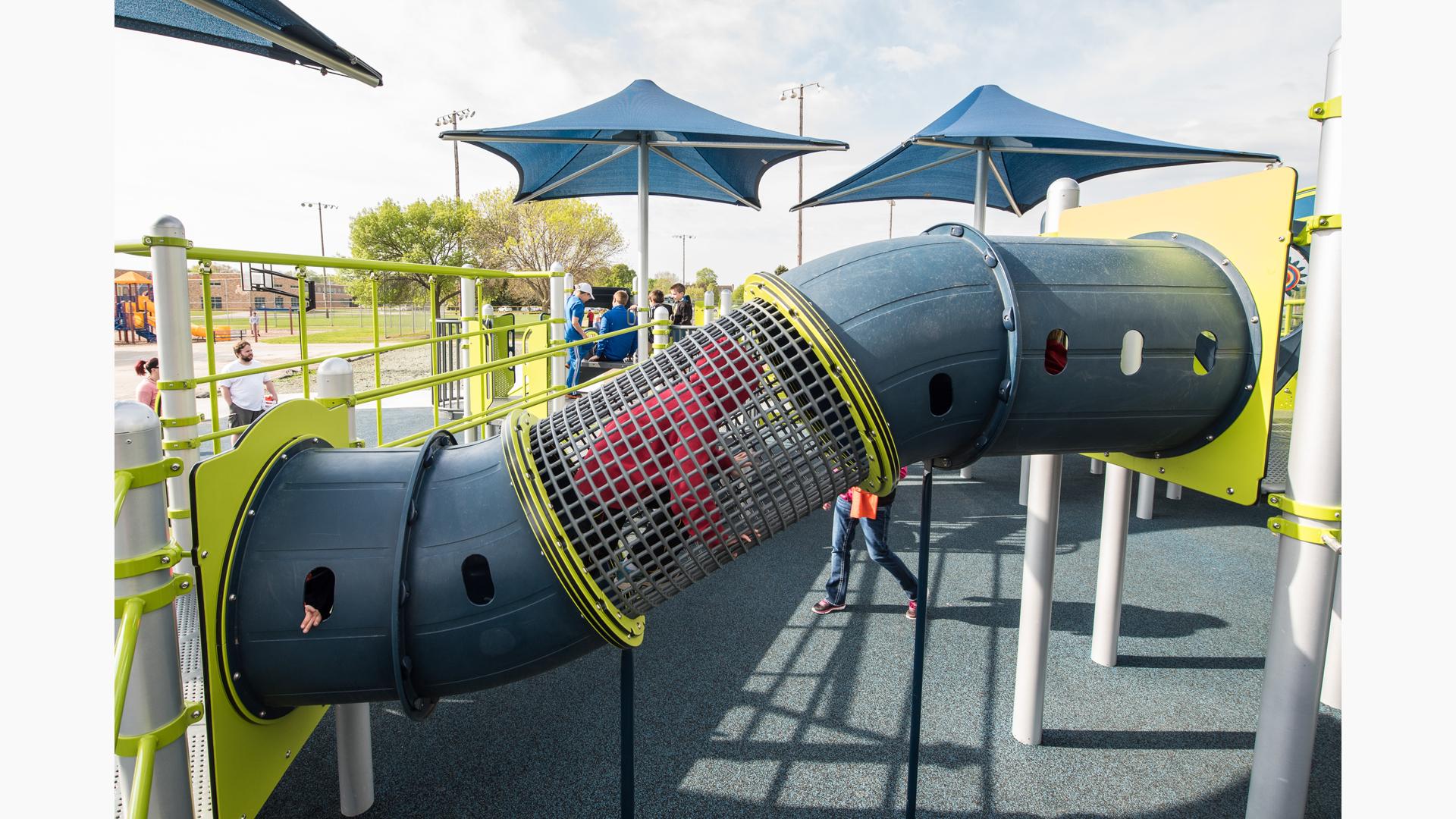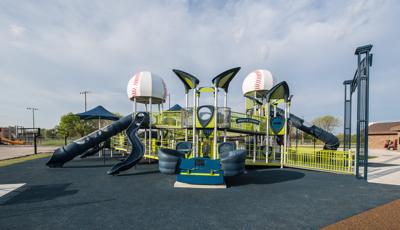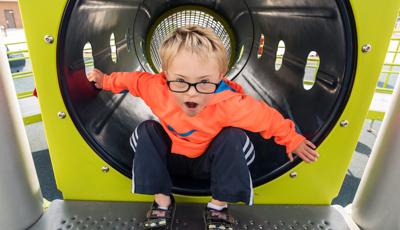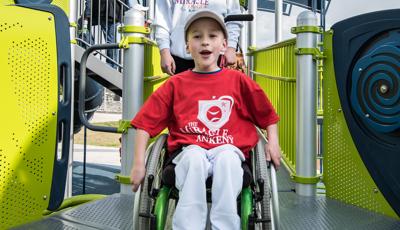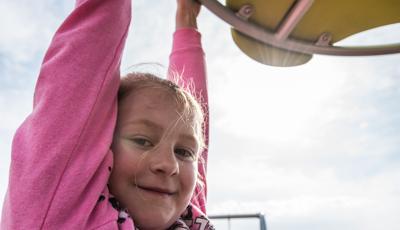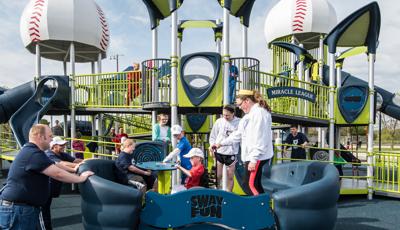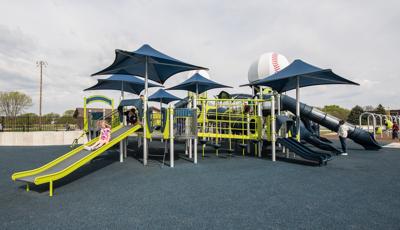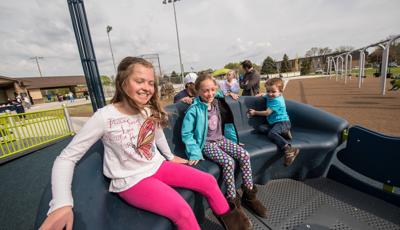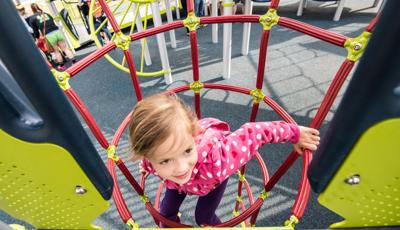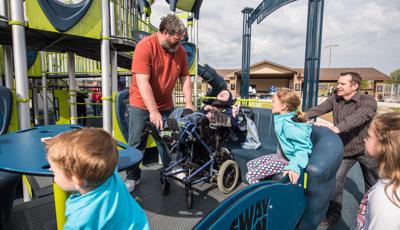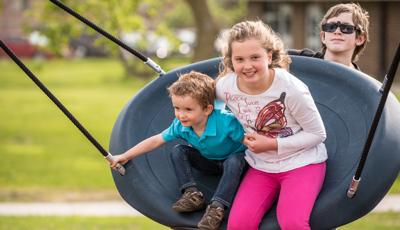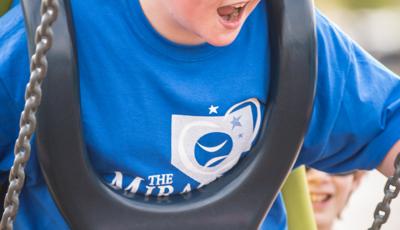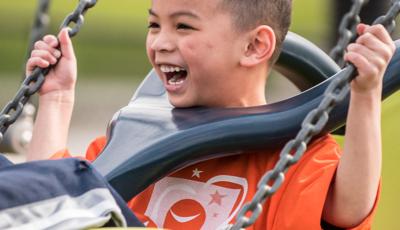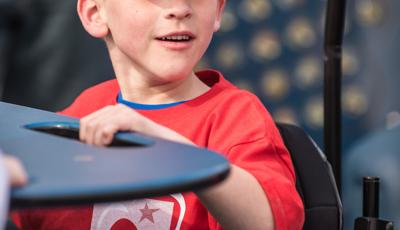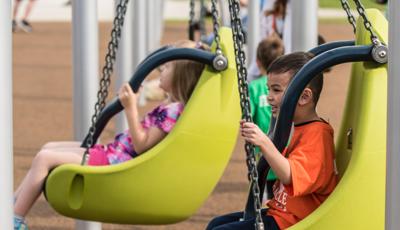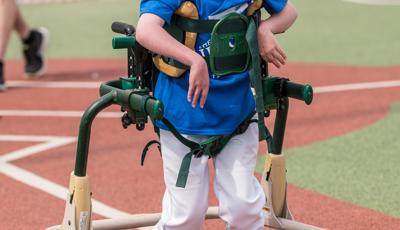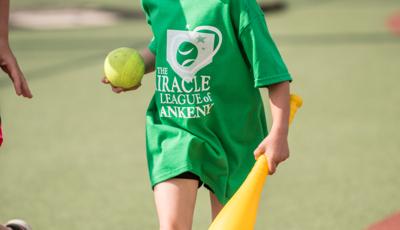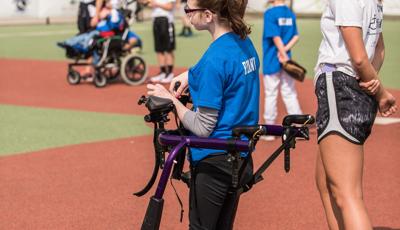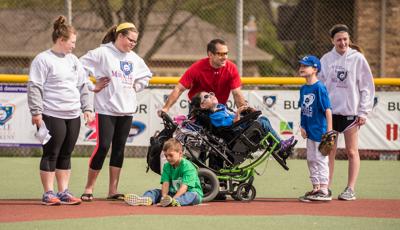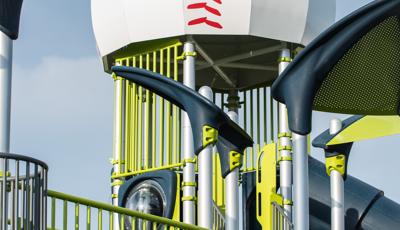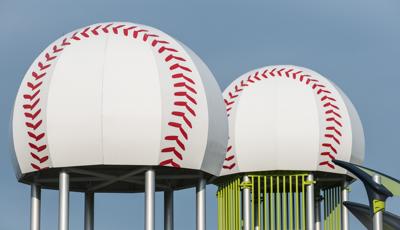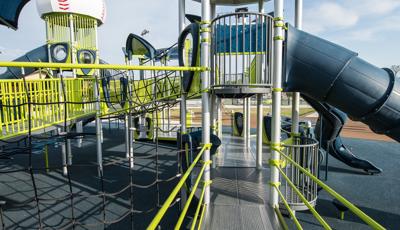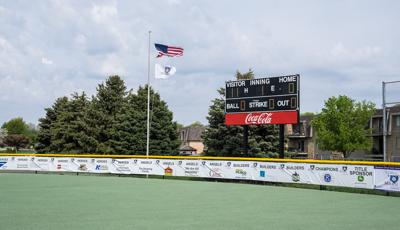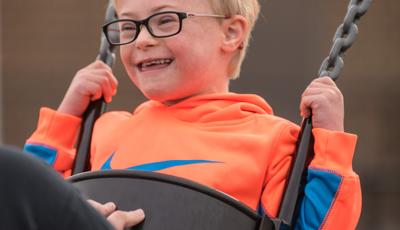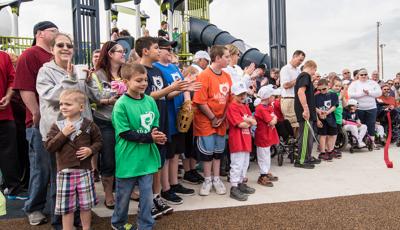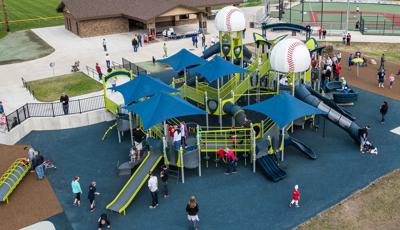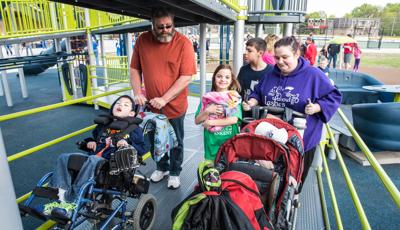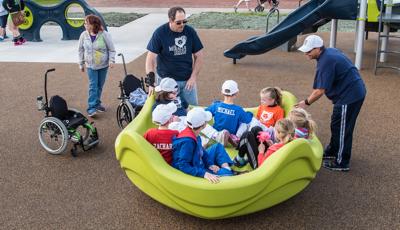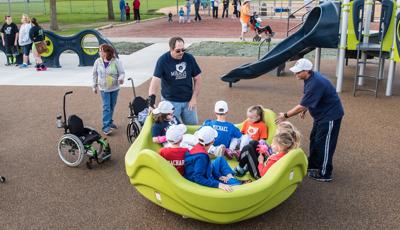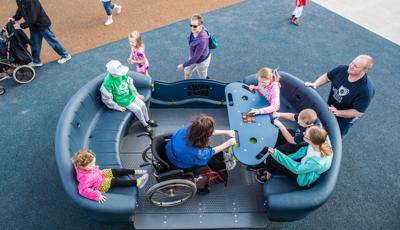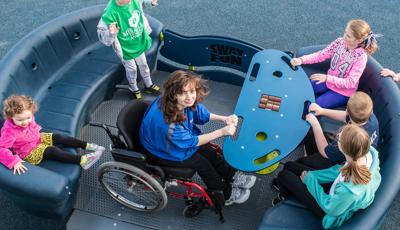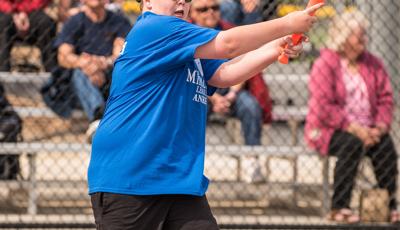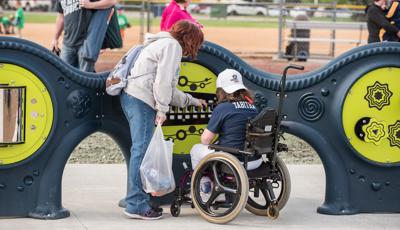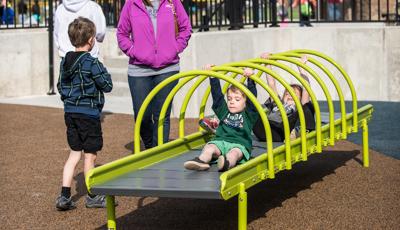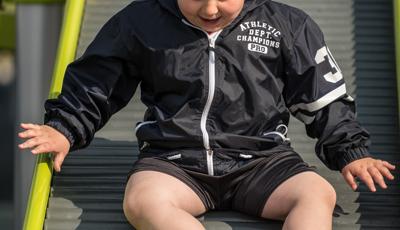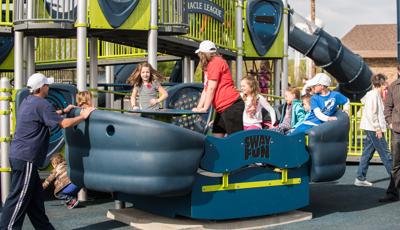 Age Ranges
2 to 5 years
5 to 12 years
Product Lines/ Categories
Design/CAD Files for this Playground
Design files are not available for this custom design. Contact your local playground consultant for additional details.
Design Standards
Contact your consultant to verify that this playground design meets current design standard requirements or to modify for other design standards.
Price Range (USD)
$200K-$500K+
Pricing for custom playground equipment varies. For international and exact pricing, please contact your local playground consultant.
Contact Your Consultant
The Ankeny Miracle Park - All Inclusive Playground and Miracle League Field in Ankeny, Iowa, is a fully inclusive environment offering an accessible baseball field and an inclusive playground to welcome children and families of all abilities. The inclusive playground design offers play structures for kids ages 2 to 5 and 5 to 12, both with extensive ramping systems to bring individuals using mobility devices to the center of the action. Plus, inclusive playground components like the Sway Fun® glider, Rollerslide and Roller Table, OmniSpin® spinner, Sensory Play Center® along with playground slides, climbers and activity panels make this playground fun for everyone that visits. Even more, the custom baseball roofs round out the baseball theme and are a fun attraction!
Partnerships lead to an inclusive recreation destination
In 2009, the City of Ankeny Parks and Recreation department was approached by the Ankeny Kiwanis club to build the second Miracle League baseball field in central Iowa—the first, just a 15-mile drive away. They loved the idea and began putting together a steering committee to bring the project to fruition.
"Nearly every community has a pool, baseball fields and playgrounds," explained Ryan Penning, recreation supervisor for the City of Ankeny Parks and Recreation Department, "so why wouldn't we have more than one of these specialized fields."
Creating an inclusive destination
After talking more with the Kiwanis club, staff from the parks and recreation department decided they wanted to offer more than just the Miracle League baseball field. They also wanted to build an all-inclusive playground to welcome children of all ages and abilities for play. In order to make this dream a reality, the committee and the Kiwanis club kicked off their fundraising in March 2012. "With more than 5,000 kids with special needs in central Iowa, and more than 800 just in Ankeny, we knew we could impact at least several hundred kids with the Ankeny Miracle Park." Ryan Penning Recreation Supervisor, Ankeny Parks and Recreation Department
On Sept. 7, 2013, just over a year since fundraising began, the City of Ankeny held its first Miracle League baseball game. There were more than 40 kids that participated in the first season, and every season since that number has grown. In the spring 2015 season, there were 100 kids playing baseball—20 percent of which were from surrounding communities.
"The first two seasons of the Miracle League baseball program, we charged $15 for kids to participate," explained Ryan. "At that time, we were still planning and fundraising for the all-inclusive playground. Once we had that portion fully funded, we began offering the baseball program at no cost."
Community insight for true inclusivity
After doing research on the Miracle League baseball field, the Miracle Park steering committee learned that Landscape Structures is the official playground partner of the Miracle League. They reached out to their local playground consultant, Outdoor Recreation Products and worked with them to create an all-inclusive playground design to best fit their needs.
"We worked with our steering committee, which was made up of members of the parks and recreation department, Kiwanis club, special education teachers and community members, to figure out what types of equipment we wanted in the design," said Ryan. "We also reached out to a group called Ankeny Smart, a group of parents of children with special needs, to learn what they thought would be beneficial for their kids."
In talking with various groups, the steering committee received insight into what color schemes, sounds and textures some kids may or may not like. They also helped Ryan and the park planners consider the whole environment—parking, fencing, nearby hazards, etc. Even more, Landscape Structures playground designer, Gabriel Cotton, suggested incorporating an extensive ramping system to allow kids using wheelchairs or other mobility devices the opportunity to get to the highest levels on the playground.
In addition to the inclusive design of the playground structure and components, Gabriel incorporated some simple theming into the playground design. "We loved what he had done with the baseball roofs because it tied the whole space together," said Ryan. "Once we saw the roofs, we knew we weren't going to take it out."
Partnering for success
A unique component of Ankeny Miracle Park is the number of partnerships that helped bring the project to fruition. The Ankeny Parks and Recreation Department worked closely with the national Miracle League to ensure their project's success.
"The team at the national Miracle League office regularly checks in with us to see how our league is going," said Ryan. "And at the beginning, they organized a PLAY Tour at Landscape Structures in Delano, Minn., with Miracle Leagues from across the country so that we could learn more about the Miracle League, the importance of inclusive playgrounds and connect with the other league organizers. It was an amazing experience."
"Even if you're in a small community and your Kiwanis club is small, you can still accomplish great things together."
The Ankeny Kiwanis club was the biggest supporter of the baseball field and all-inclusive playground. Their members were a key part of the steering committee, and the Kiwanis club itself was responsible for raising more than $100,000.
"Ankeny Kiwanis is a relatively small club, and to see how much they did for this project is truly remarkable," explained Ryan.
"And now the project is done, but the Kiwanis members operate the concession stand every Saturday during the games. This is just another indication of how dedicated they are to the project and the Miracle League program itself."
To thank and recognize the Kiwanis club for all of the effort they put in to make Ankeny Miracle Park a reality, Ryan asked to have the Kiwanis logo designed into the rubberized playground safety surface.
If You build it, they will come
Ankeny Miracle Park is located within Hawkeye Park, which is home to many of the community's other baseball fields. And for that specific reason, Ryan couldn't be happier with the location.
"On Saturdays, kids of all abilities are playing the same sport across multiple fields," he explained. "And when they're done with their games, they go over to the all-inclusive playground to play together."
Even more, the accessible field and all-inclusive playground are attracting groups focused on individuals with special needs from surrounding communities. It's proving a familiar phrase in Iowa… "If you build it, they will come."
"We were the second Miracle League program in Iowa, and now I've had a half dozen other communities approach me about bringing the same program to their communities," said Ryan. "As more people learn about what it is and who it benefits, the Miracle League program and all-inclusive playgrounds will continue to grow throughout the state."
Installed: April 2015
Our color palettes offer a range of options to customize your projects
Our state of the art materials make our playgrounds stand out.
We've created a global network of local playground experts to be at your side, every step of the way. With an average of 20 years of experience, our playground consultants are knowledgeable and personable. They will guide you through product pricing and specifications, customization, financing options, community builds, on-time deliveries, maintenance, finding replacement parts, and service questions.
Playground consultant for this project
Find a Playground Consultant Near You
Contact Your Consultant
Related Playgrounds & Designs