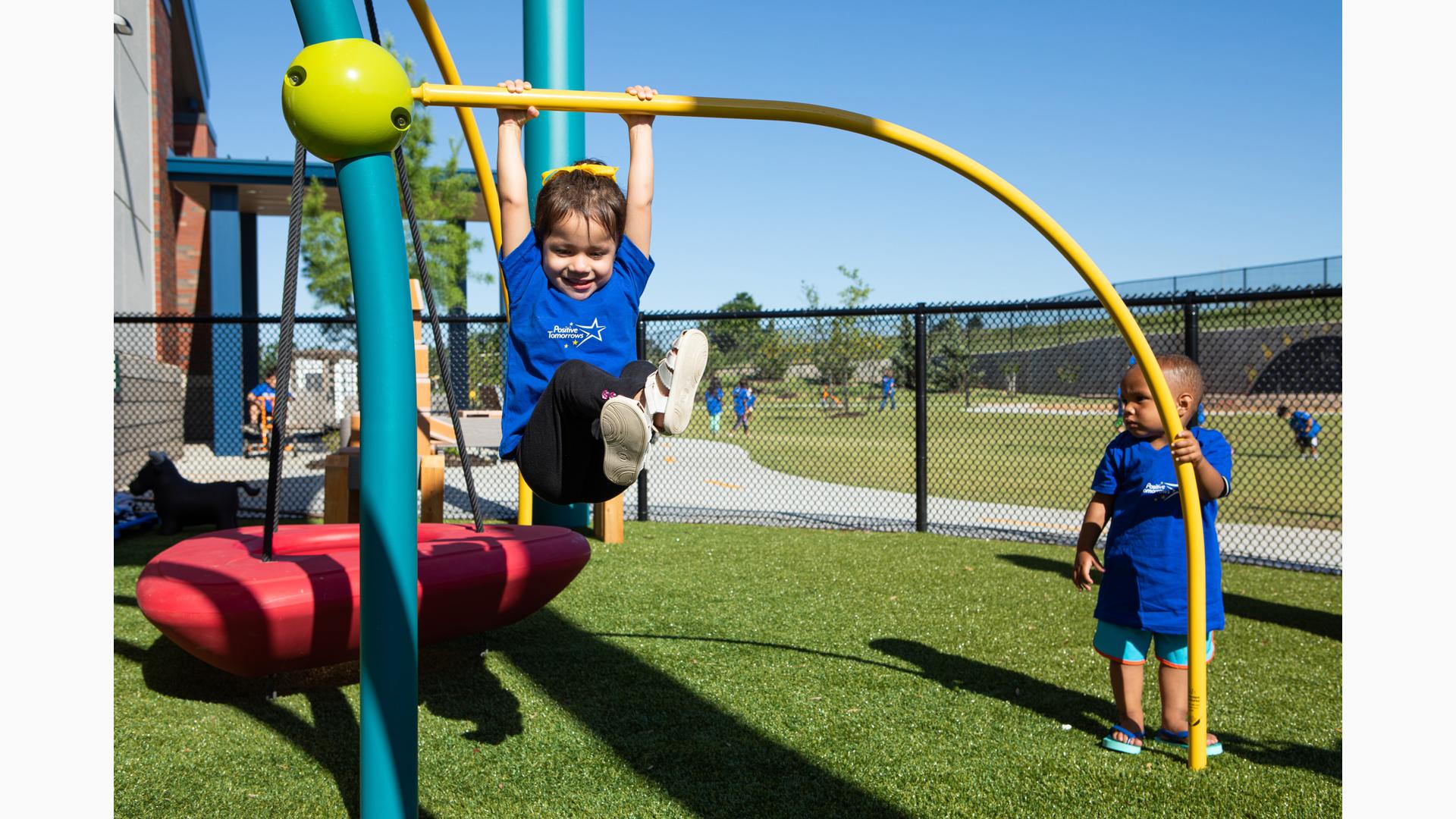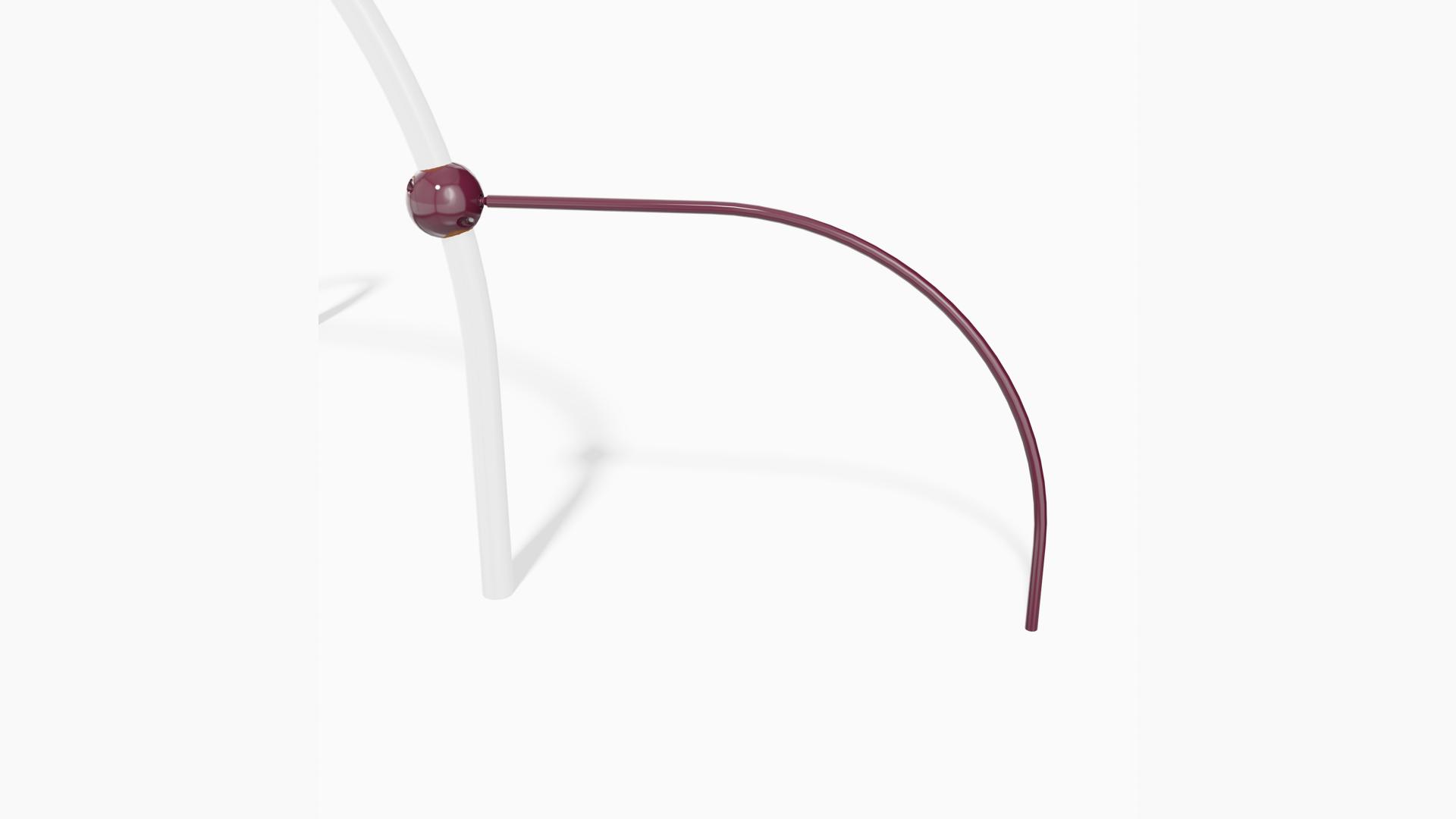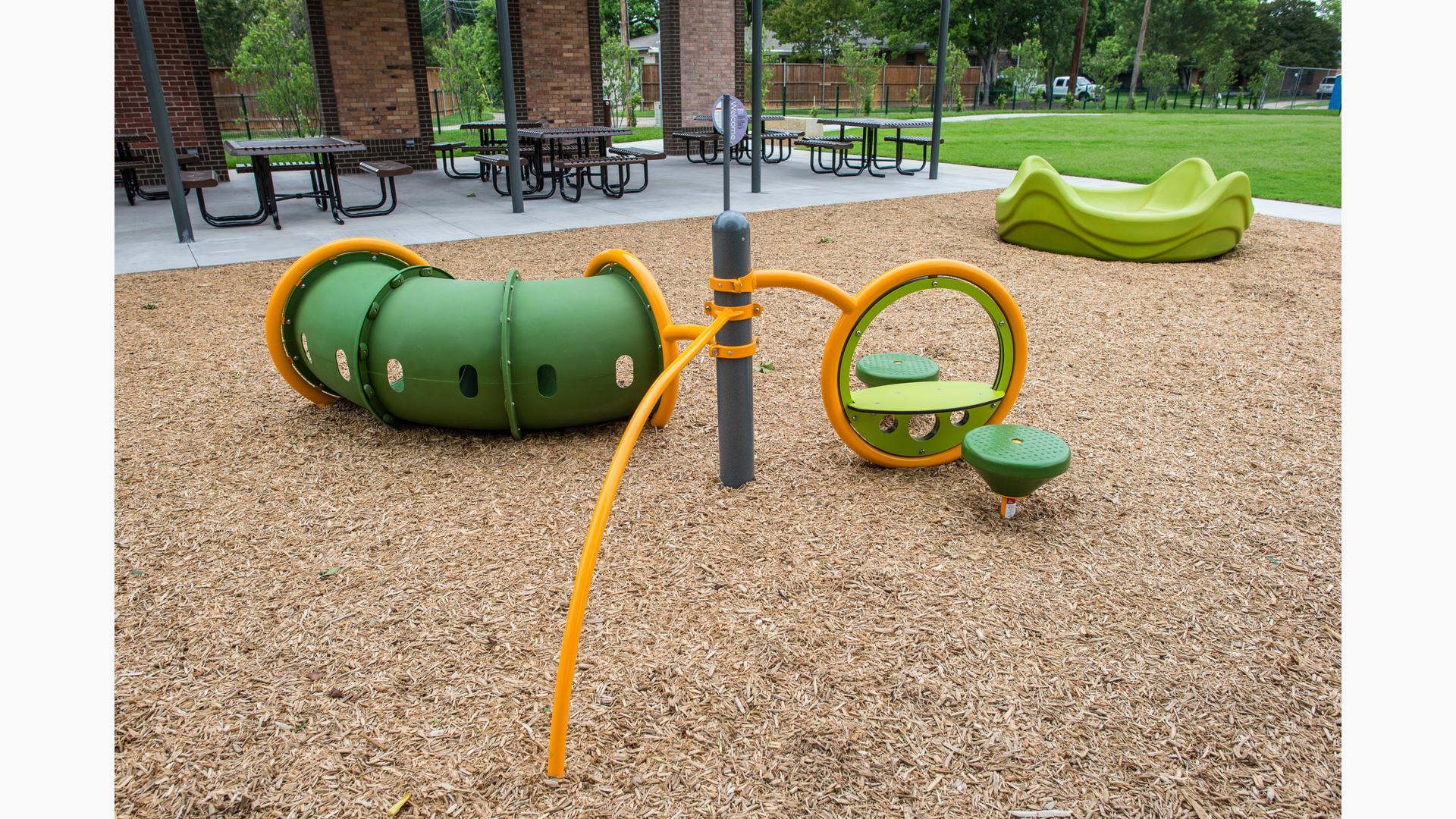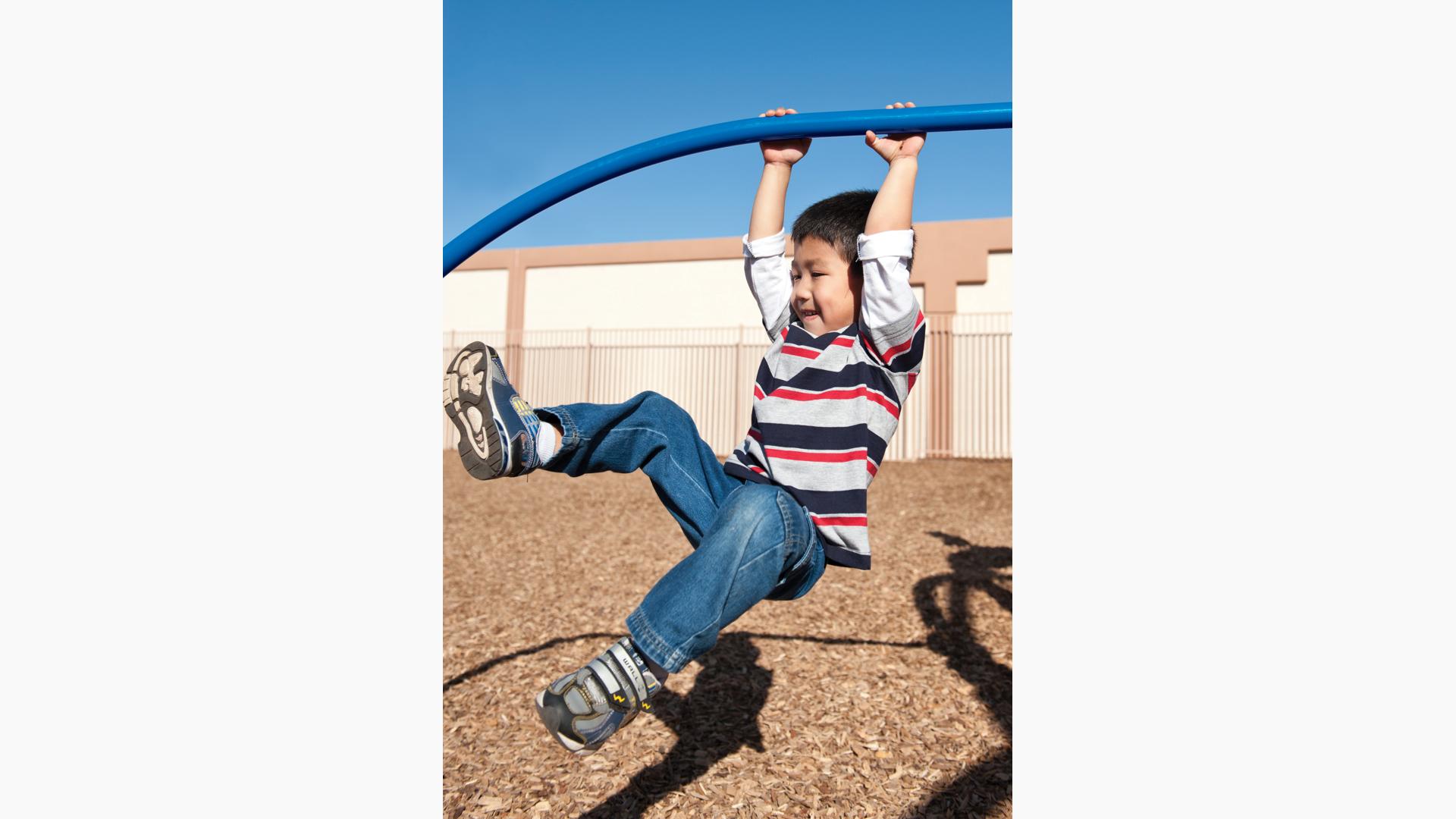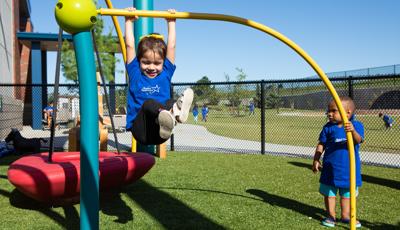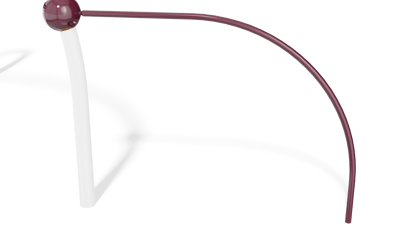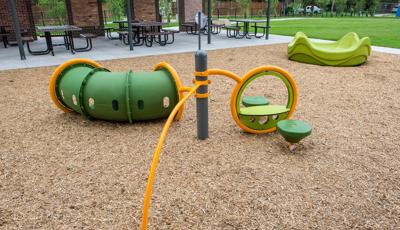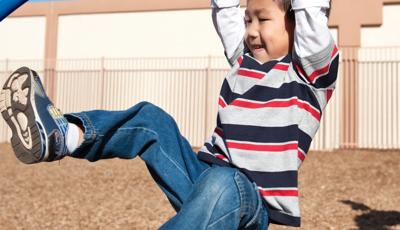 Twirly Bar
Video features the Twirly Bar on a Weevos play structures.
[video: scene fades into an elevated view of a Weevos playground as families play on the many different playground activities. Scene switches to a boy as he runs and jumps up to grab an arch chin up bar connected to a main support post of the playground. The camera zooms in to the boy's upper body as he hangs from the bar. Scene switches to a view across a crowded Weevos play area as a boy walks up to the Twirly Bar. He grabs onto the bar and lifts his feet up to climb them up the close by support post. Scene switches to the camera zooming in on two boys as they play on the Twirly Bar. Camera switches to a girl as she smiles to the camera while hanging from the Twirly Bar. She swings back and for by her arms. Scene switches to a boy hanging upside down for the bar looking at the camera. He holds onto the bar with his hands and feet. Scene switches to a boy as he hands from the bar by his hands. Scene switches to a close-up of a young girls face as she looks down while holding onto the Twirly Bar. Scene
switches to a boy and girl as they stand and hold onto the Twirly Bar above their heads. Scene switches to a view across the Weevos play area to the Twirly Bar where a girl hands upside down by her hands and feet. A boy holds onto the bar with his hands and bends his back to look upside at the girl on the bar. Scene fades to black.]
Play Systems
Dimensions
Max Fall Height: 46" (1,17 m)
Min Area Required: 6' (1,83 m)
Design/CAD Files Featuring this Component
Price Range (USD)
$0K-$5K
*Prices vary. For international and exact pricing, contact your local playground consultant.
Contact Your Consultant
Overview
With the Weevos® Twirly Bar, small athletes can twirl, whirl and practice pull-ups. This fun playground component promotes proprioceptive stimulation.
Features
Fabricated from galvanized steel tubing

Available in any ProShield® color
ProShield® Finish
Related Playground Components