Step Ladder w/Vibe® Handholds
Model #180084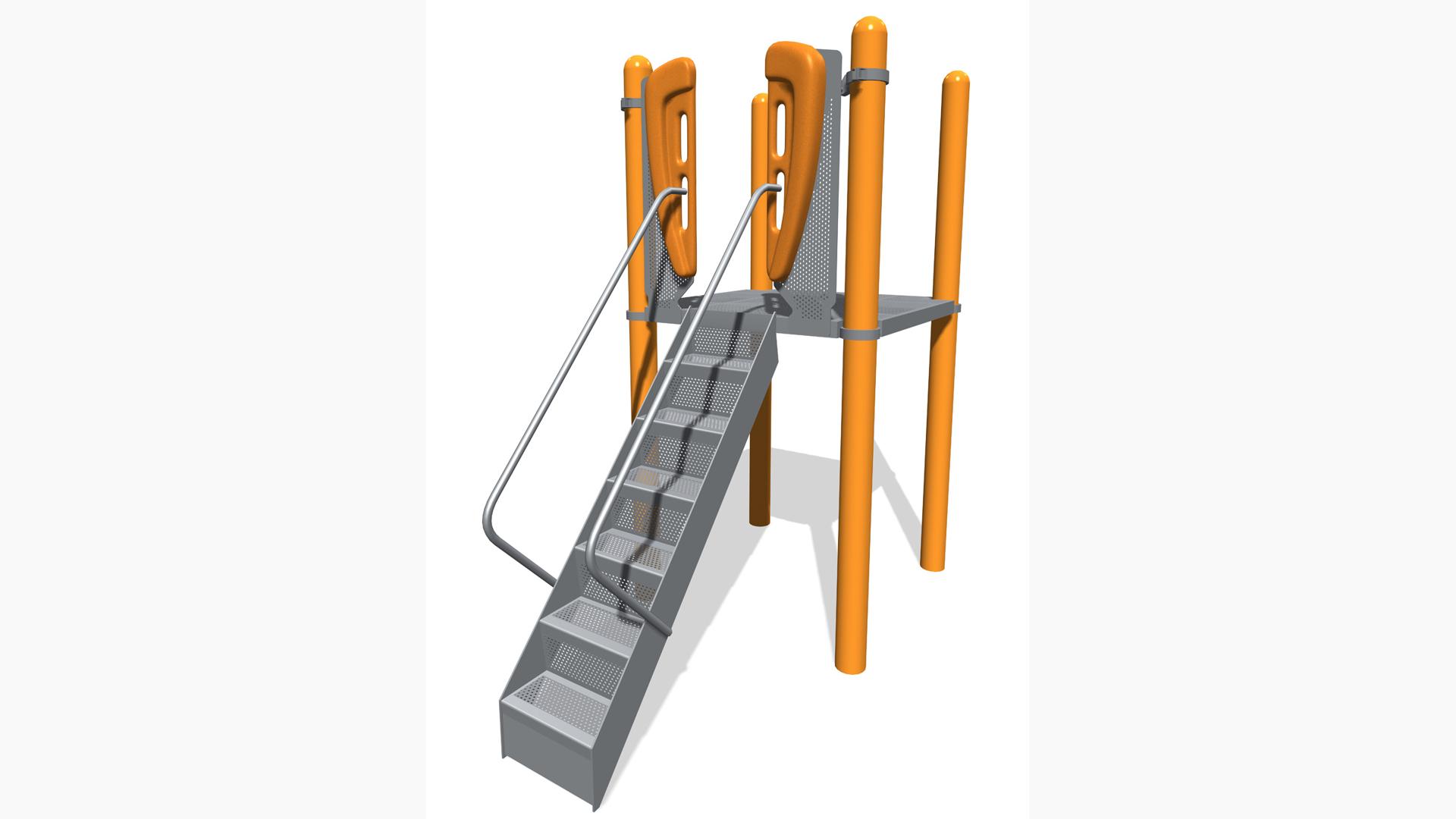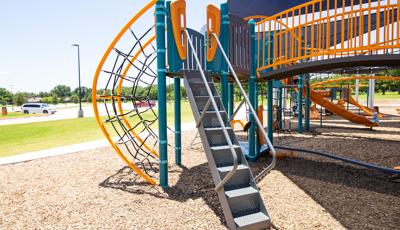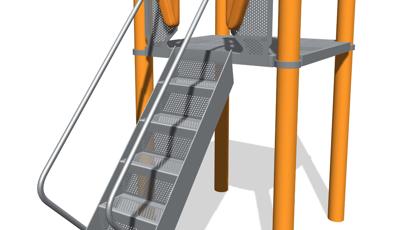 Step Ladder
Video features a PlayBooster playground Step Ladder.
[video: scene fades in to the camera following the legs and feet of a young girl as she steps down a PlayBooster Step Ladder. She takes her time walking down step by step. Scene switches to a full view of the Step Ladder as they young girl quickly walks up to the playground decking. Camera switches to a side view of the Step Ladder as the young girl holds onto the side railings while walking back down the Step Ladder. A boy in the background shouts as she reaches the bottom of the ladder.]
Boy: I got there first!
[video: video fades to black.
Play Systems
Dimensions
Max Fall Height: Equals deck height
Design/CAD Files Featuring this Component
Price Range (USD)
$0K-$5K
*Prices vary. For international and exact pricing, contact your local playground consultant.
Contact Your Consultant
Overview
The PlayBooster® Step Ladder w/Vibe® Handholds helps younger kids learn to navigate stairs and older kids get where they are going faster! The Vibe® design is reflected in the handholds which are a combination of stylish perforated steel and playful rotomolded plastic that modernizes the traditional post-and-deck playsystem.
Features
16"-wide steps for sure footing
Attaches to 32" to 72" deck heights
Durable steel construction
One-piece welded construction of 16-gauge perforated steel
Uniquely designed laser-cut perforated steel and polyethylene handholds help kids transition from climber to deck
ProShield® Finish
Polyethylene
TenderTuff™ Coating
Related Playground Components