Crawl Tunnel
Model #100005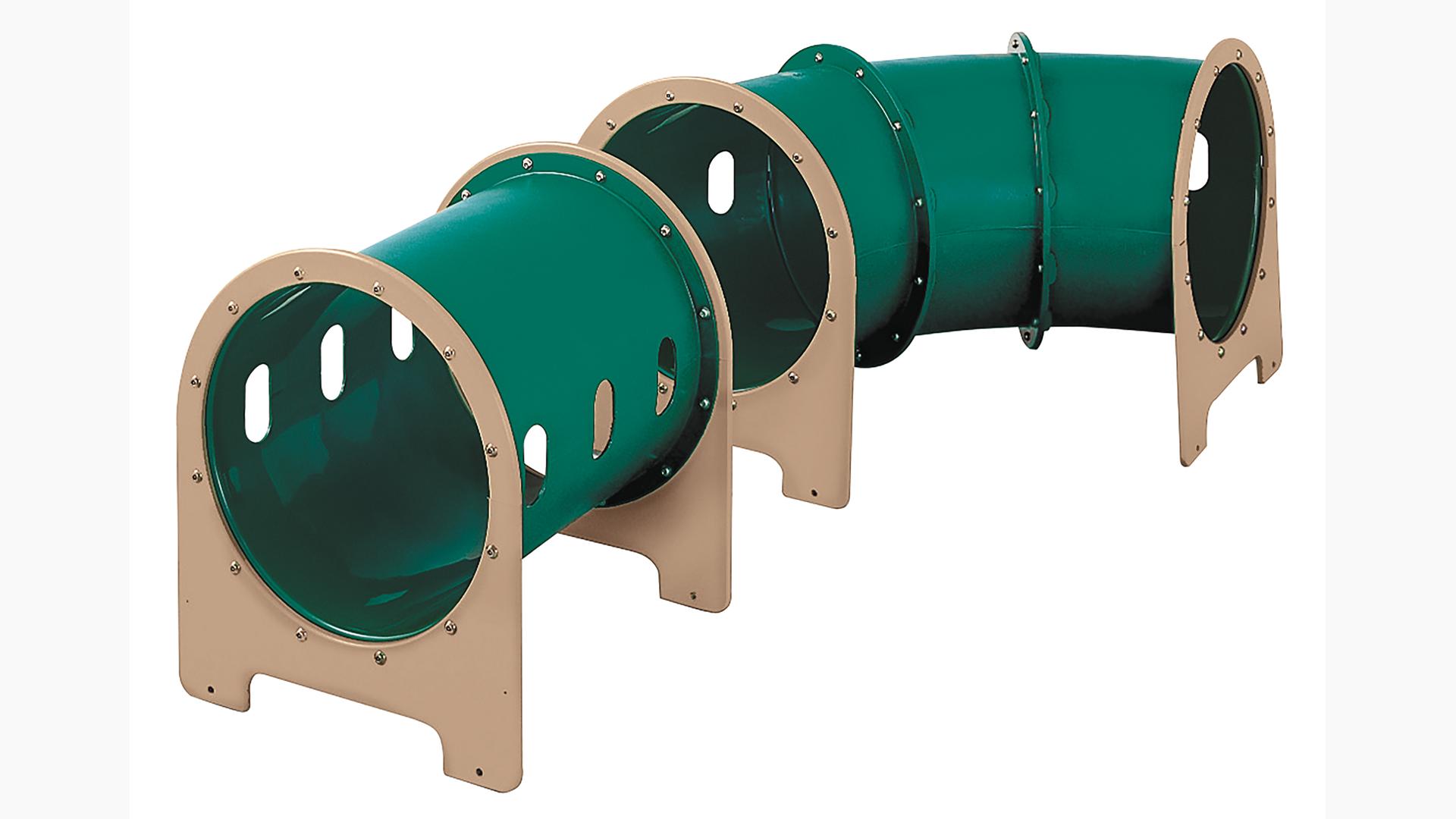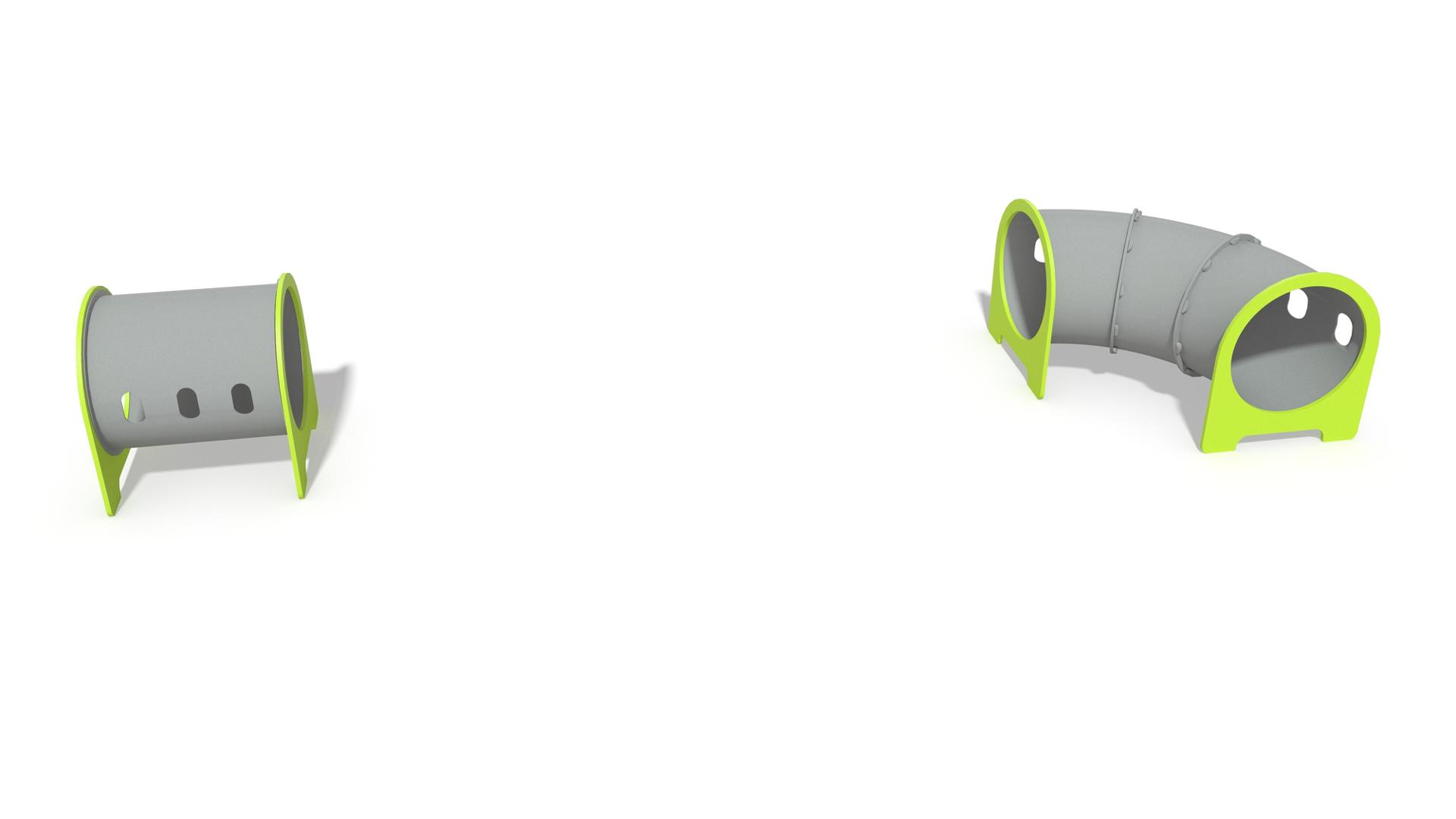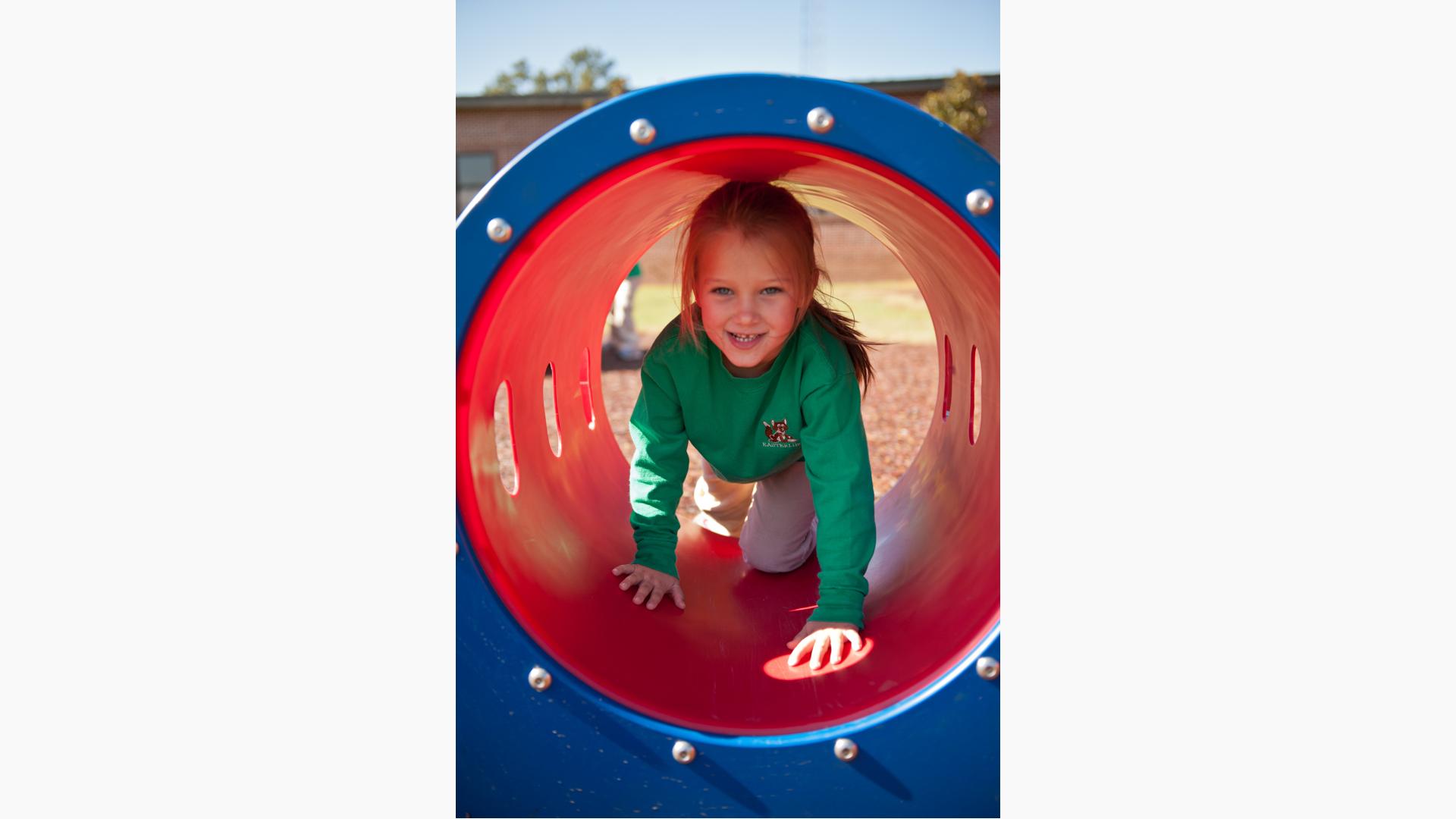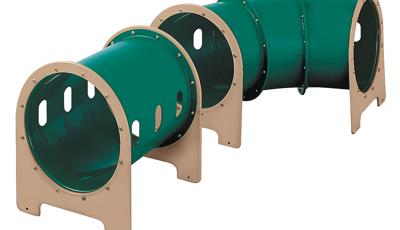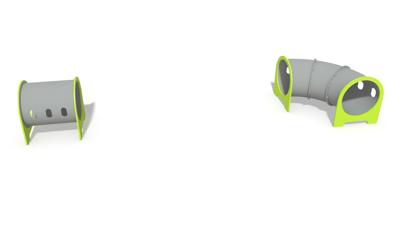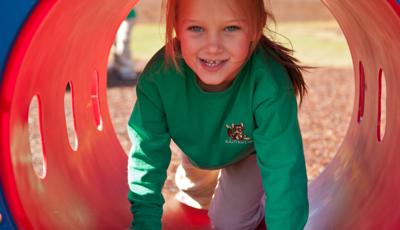 Crawl Tunnel
Video features children playing in a freestanding playground crawl tunnel.
[video: scene fades into children climbing through a crawl tunnel at a playground. A boy peeks his upper body out from one end of the tunnel while a boy and girl look in the entrance of the other side. Camera angle switches to one of the ends of the tunnel where are girl exits feet first. A boy follows right behind her exiting the tunnel. Close-up of the end of the tunnel as children push themselves though the exit. Scene switch to a close-up view of a girl peeking through the oval shaped cut outs on the side of the tunnel. Scene switch to the camera viewing into the tunnel as children crawl towards it. A boy giggles while he crawls through the tunnel. He reaches the camera and says: Boo!]
[video: scene switch to a boy and girl peeking out from oval shaped holes on the side of the crawl tunnel. The girl peeks her chin out from the oval cut out and shouts: No!]
[video: scene switches to a view of the outside tunnel entrance as a boy begins to crawl into the tunnel. Other children walk in front of the camera waiting to enter the tunnel. Scene switches to a view into the tunnel as a girl aggressively smacks her hands on the tunnel floor while she crawls towards the camera. She stops right at the camera and lowers her body down to investigate the camera lens. Scene switches to a ground view of the outside exit of the tunnel as a boy crawls though. The boy slides his knees underneath him as he reaches the end of the tunnel. He reaches his has out in the air and sticks his tongue out at the camera. Scene switches to a full view of the crawl tunnel as a girl walks and stands by the entrance. She turns and leans on the entrance of the tunnel with her back to look and smile at the camera.]
Age Ranges
6 to 23 months
2 to 5 years
Product Categories
Dimensions
Max Fall Height: 7" (0,18 m)
Min Area Required: 14' x 14' (4,27 m x 4,27 m) for Straight; 16' x 16' (4,88 m x 4,88 m) for Curved
Design/CAD Files for this Freestanding Play Element
Price Range (USD)
$0K-$5K
*Prices vary. For international and exact pricing, contact your local playground consultant.
Contact Your Consultant
Overview
The Crawl Tunnels are sized right for the young adventurers on your playground. Your choice of straight or curved tunnels.
Features
Available in straight or 90-degree, curved 14"-diameter segments
Proportioned perfectly for younger kids
Teaches spatial awareness
View holes provide light and facilitate interaction between kids and supervisors
ProShield® Finish
Polyethylene
Recycled Permalene®
Sensory
Proprioception
Tactile
Vestibular
Motor Skills
Coordination
Core Body Strength
Lower Body Strength
Motor Planning
Upper Body Strength
Social/Emotional Skills
Cooperation
Imaginative Play
Social Skill Development
Learn about Developmental Benefits
Related Playground Components