Bubble Panel
Model #115223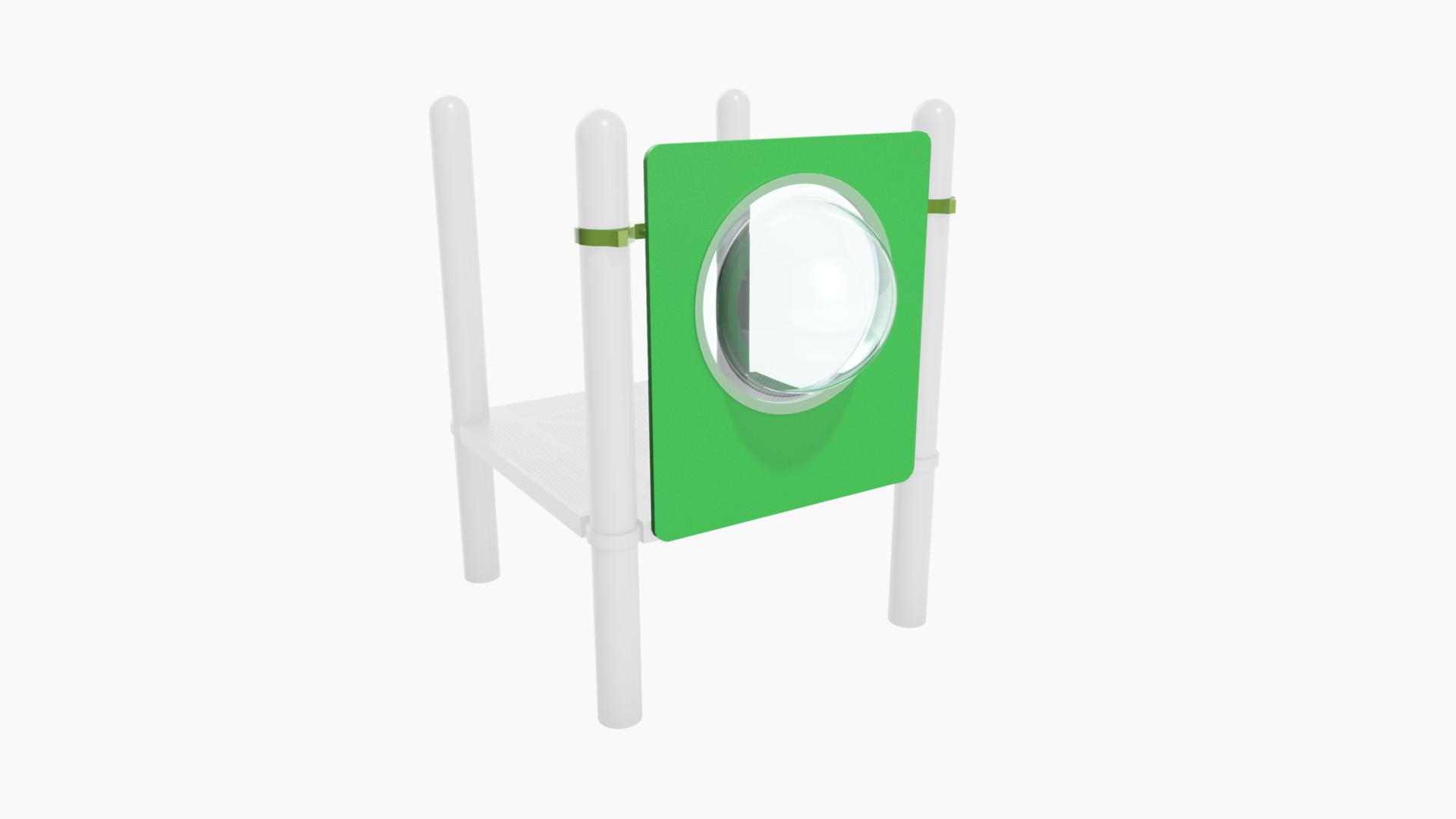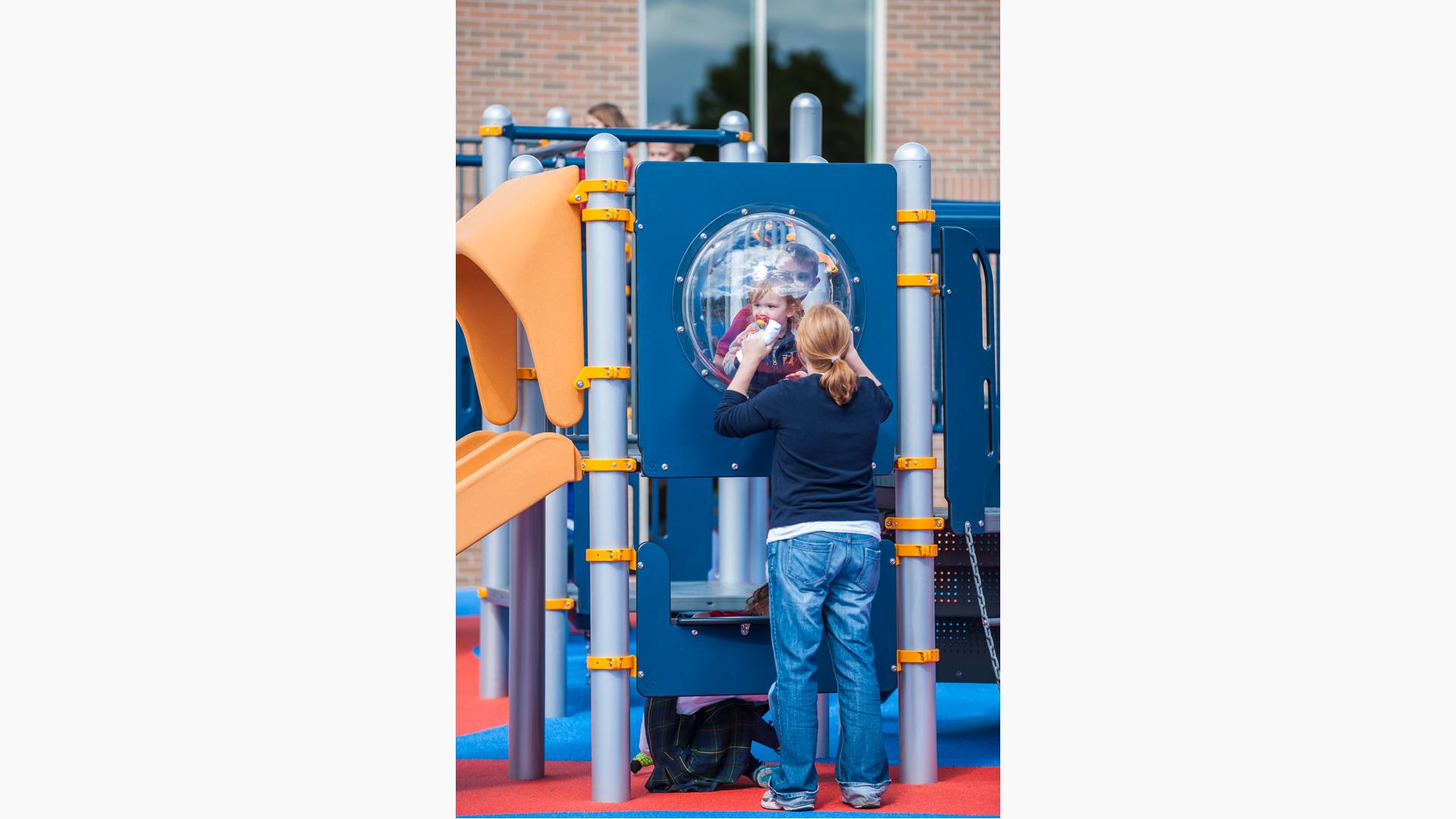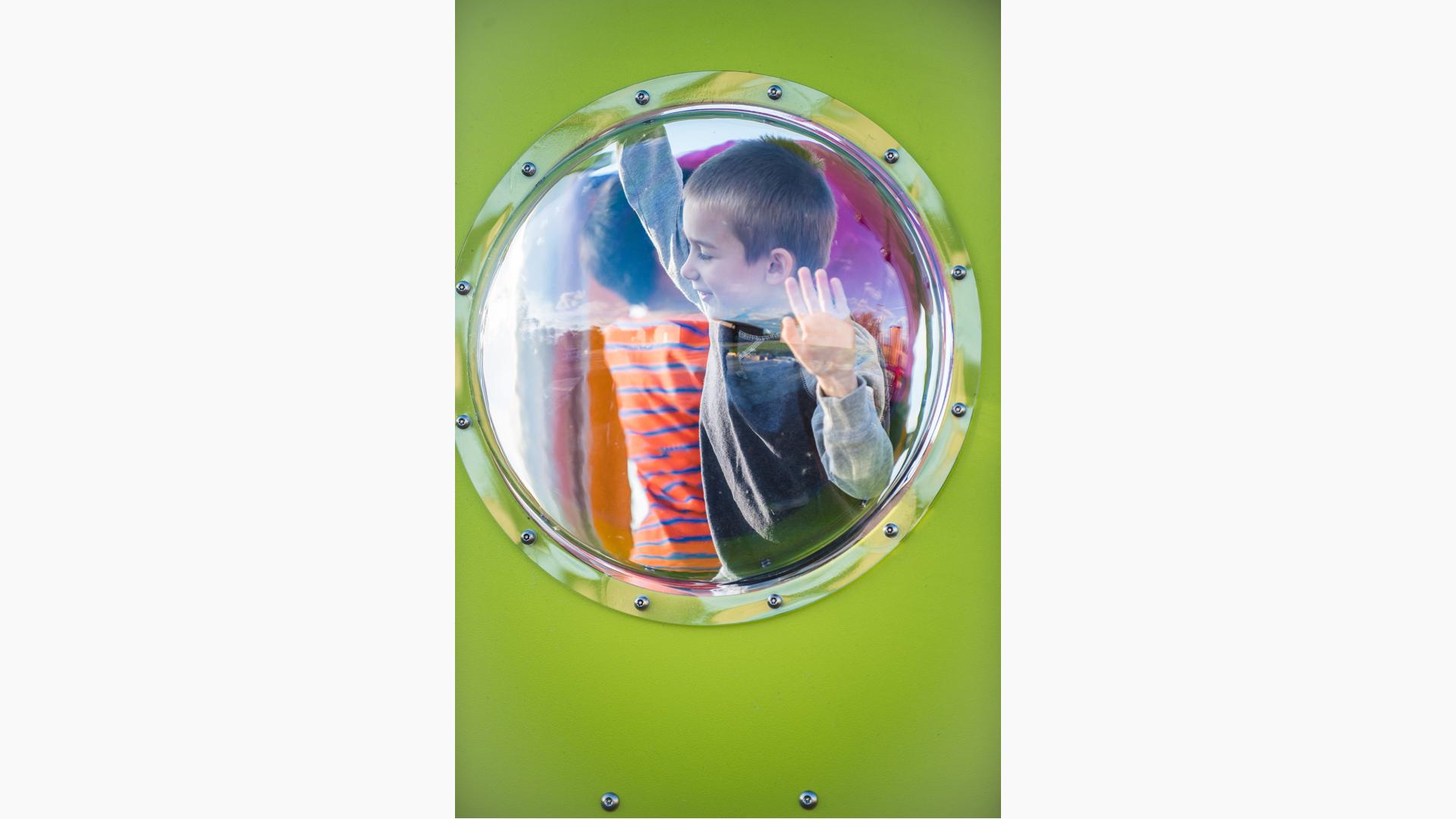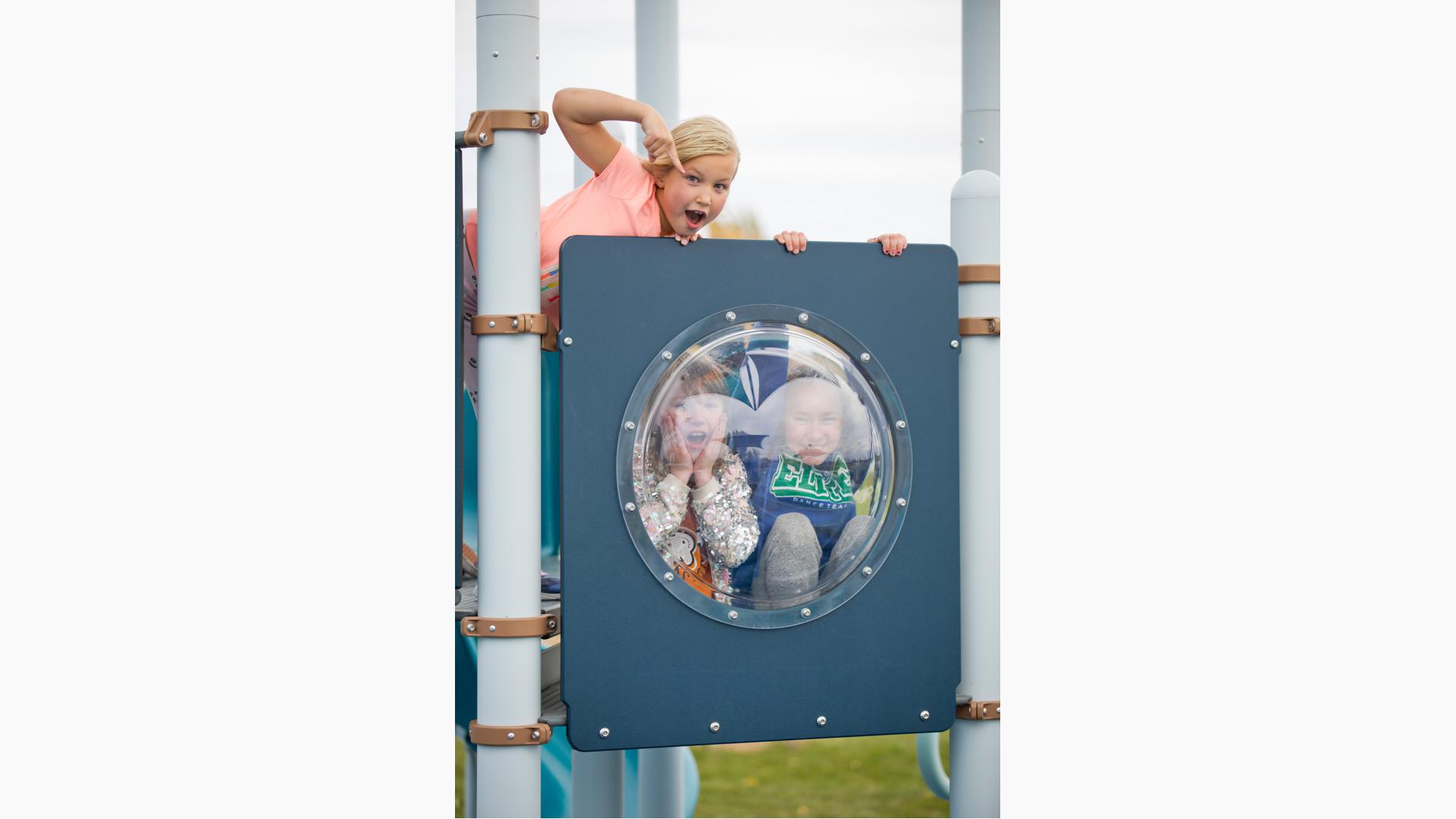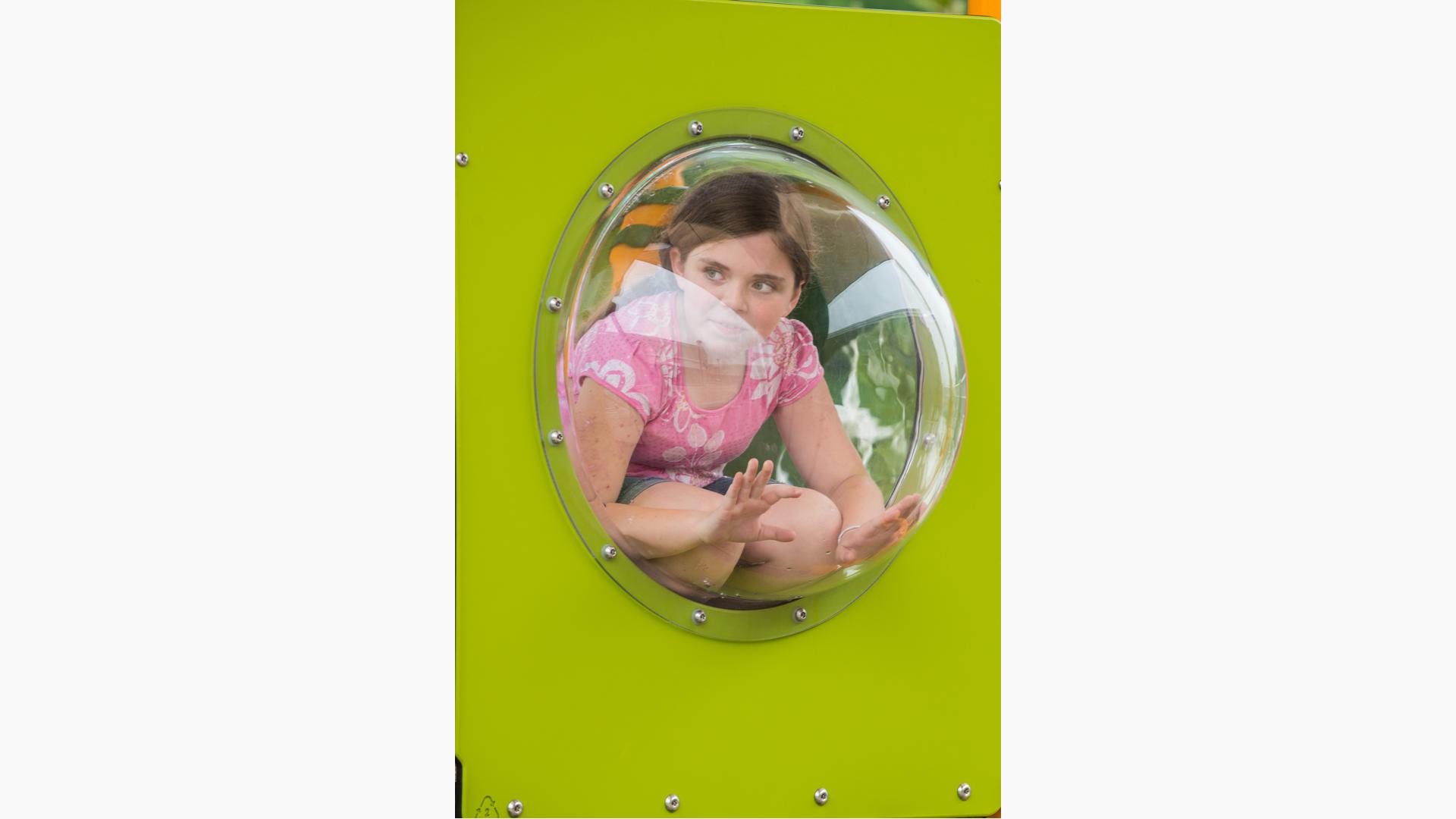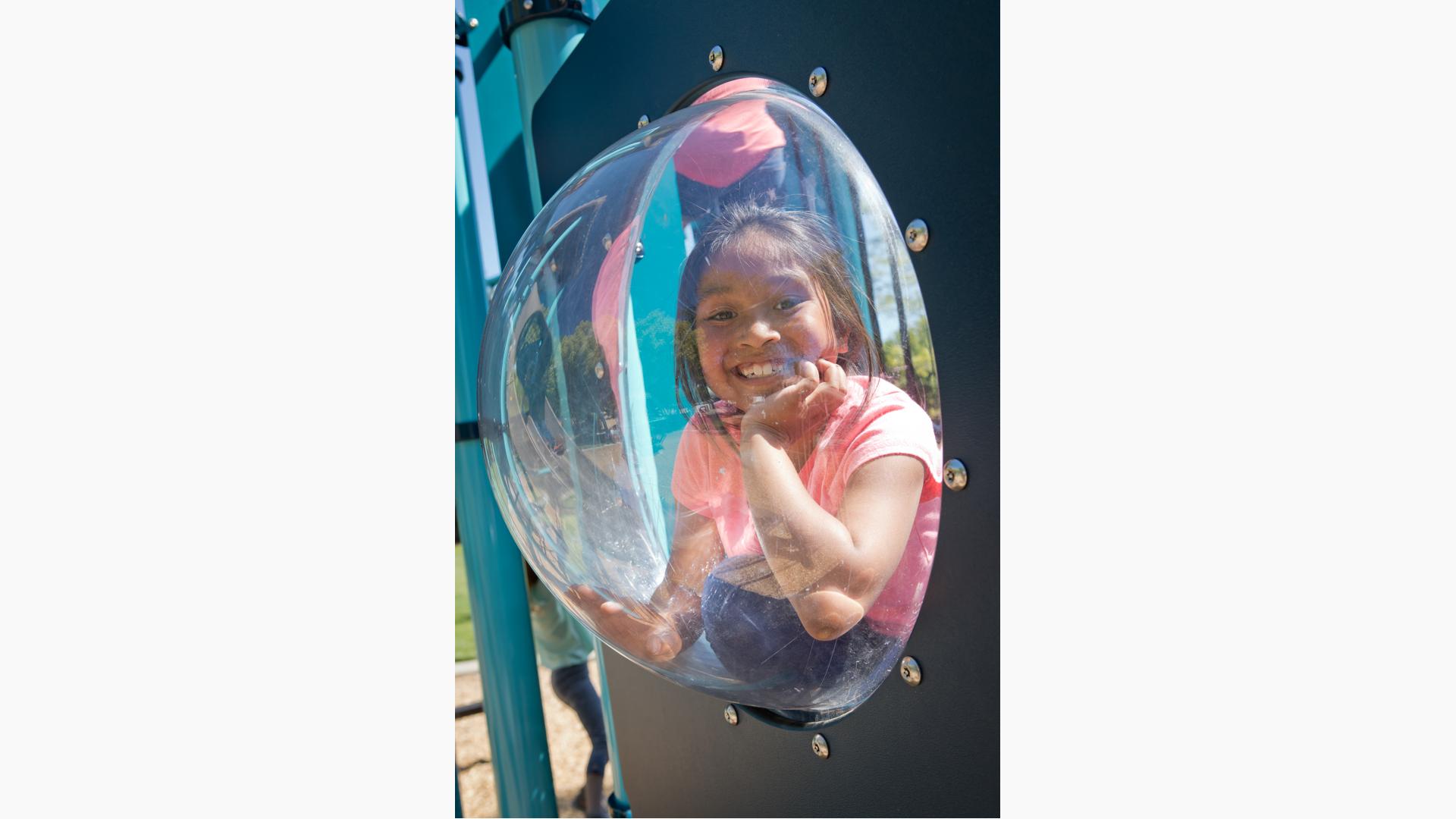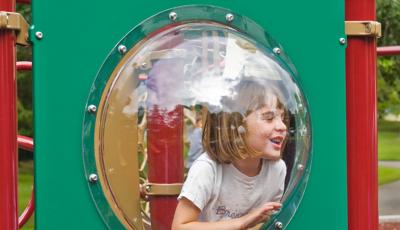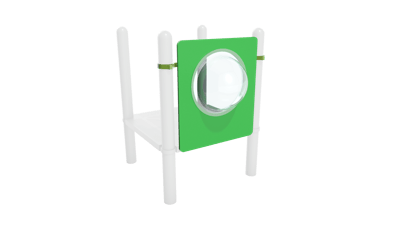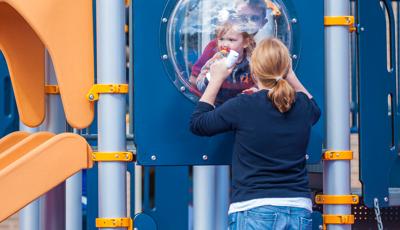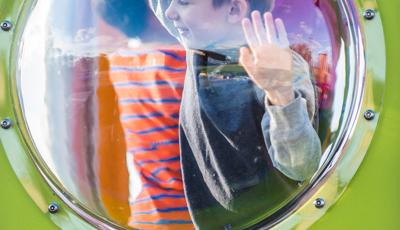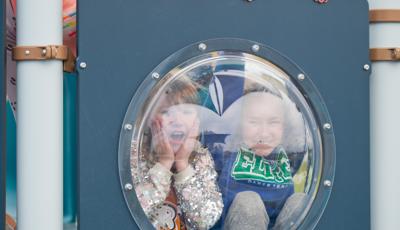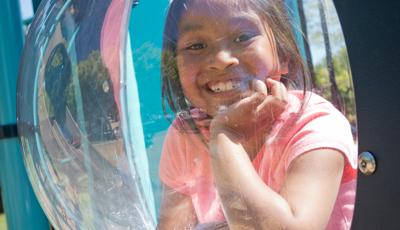 Bubble Panel
Video features the PlayBooster playground Bubble panel.
[video: scene fades into a bubble panel on a PlayBooster playground. Scene switches to a front view of the panel as a girl runs up and kneels at the panel. She wipes her hands down the inside of the clear dome panel as she smiles and laughs. Camera zooms in on the girl as she presses her nose up against the bubble panel. A woman tells her what to do off camera.]
Woman: Put your nose up there.
[video: the girl breathes heavily fogging up the panel. She smiles and pulls her face away from the bubble panel.]
Woman: Press hard!
[video: the girl rubs her nose as the scene switches to her smirking behind the panel. The camera pulls back for a full view of the panel as the girl leans in the bubble on her elbow. She smiles to someone off camera. Scene switches to a back view of children standing and kneeling at the bubble panel. A girl kneels at the panel while a boy stands and pushes his hand on the inside of the bubble. He looks back at the camera and smiles. Scene switches to view of the front of the panel as a young girl stands below the panel on the ground. She looks up to two children looking down at her through the bubble panel. The camera switches to a closer side view of the three children looking at each other through the bubble panel. The girl on the ground reaches up to point at the panel as the scene fades to black.]
Design/CAD Files Featuring this Component
Price Range (USD)
$0K-$5K
*Prices vary. For international and exact pricing, contact your local playground consultant.
Contact Your Consultant
Overview
The PlayBooster® Bubble Panel lets kids see all the playground sights safely through a durable polycarbonate window.
Features
23"-diameter opening for a great view of the playground

Bubble window made of 1/4" polycarbonate
ProShield® Finish
Recycled Permalene®
Related Playground Components