Space Travel Panel
Model #123483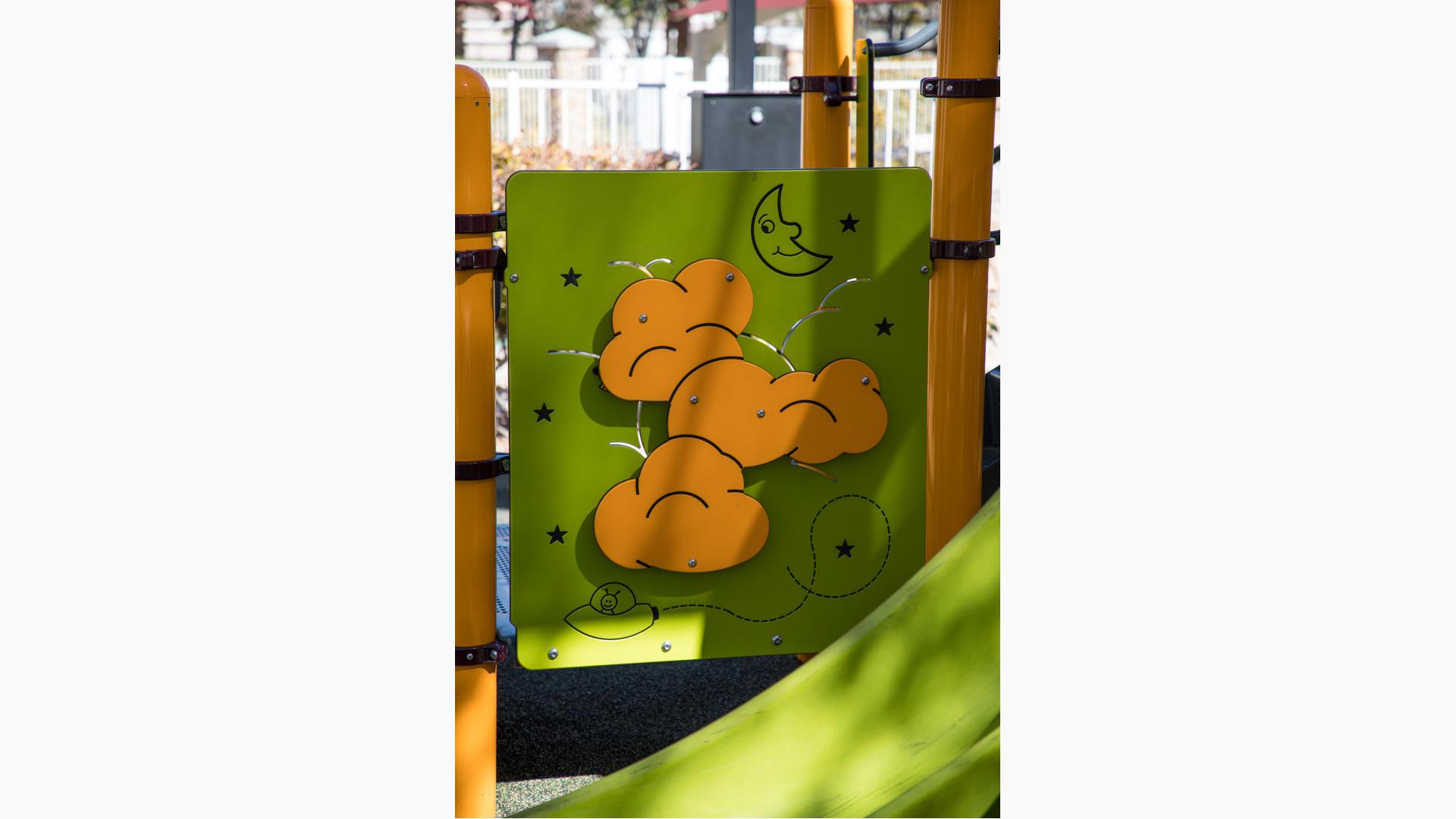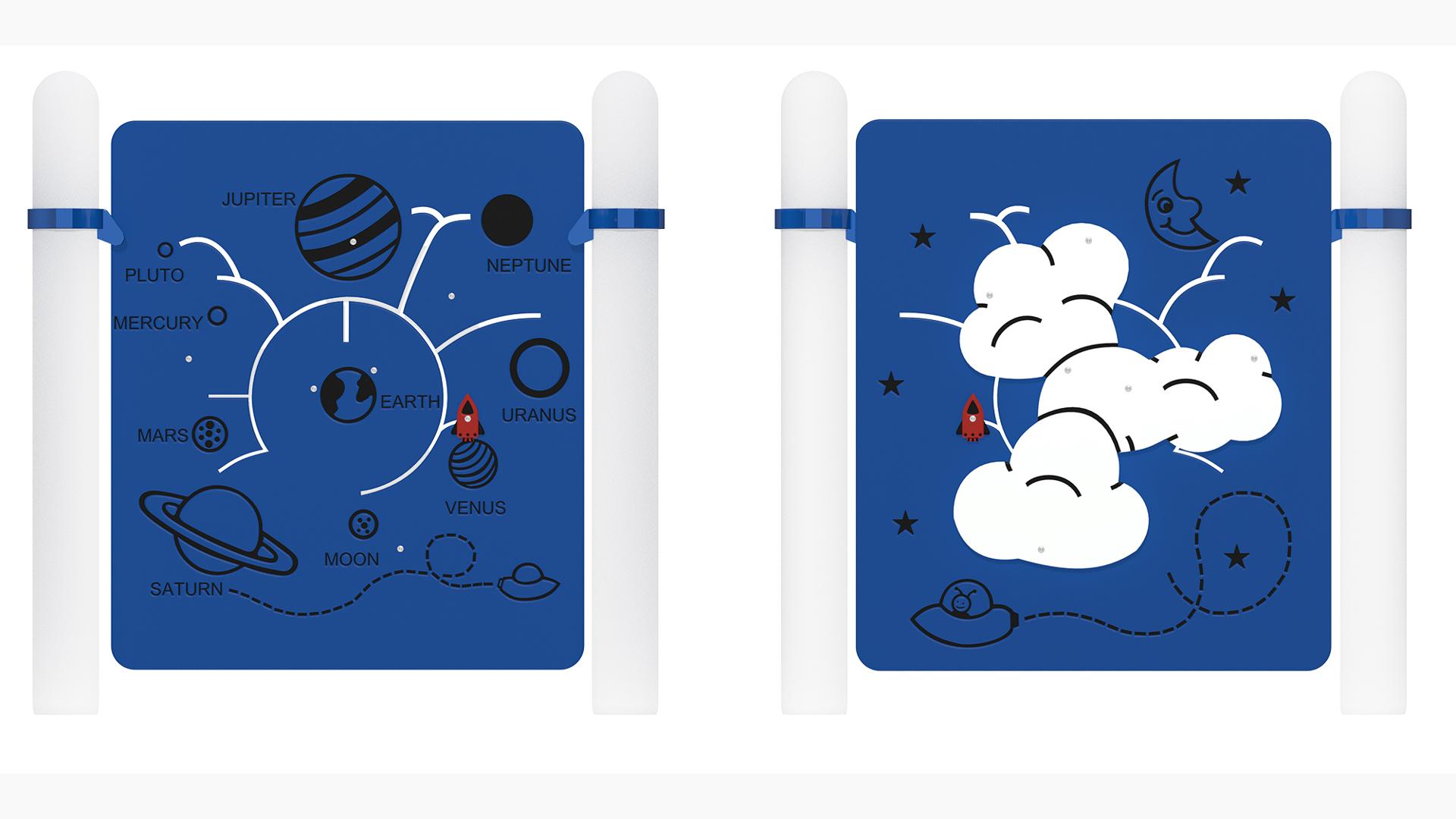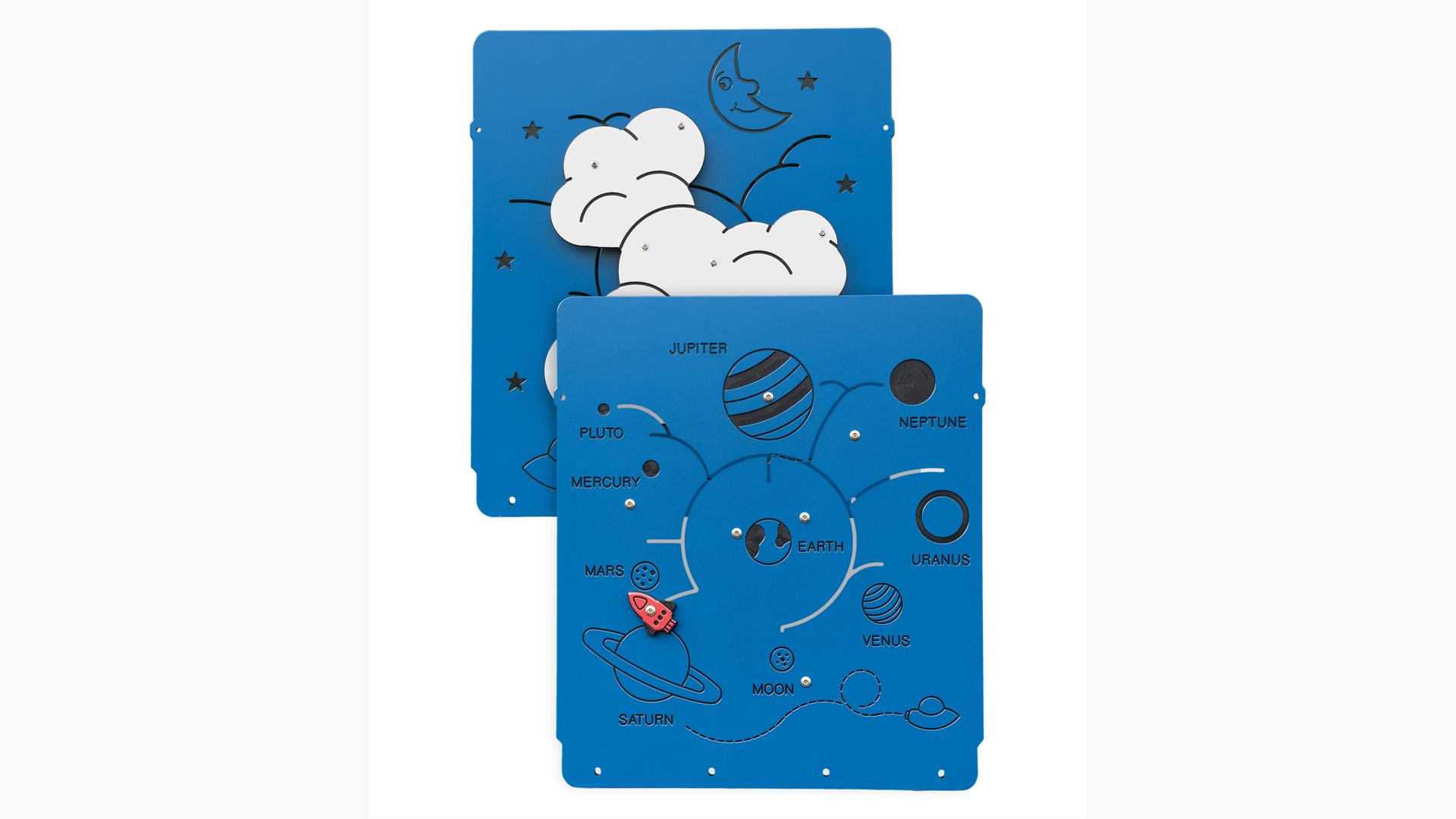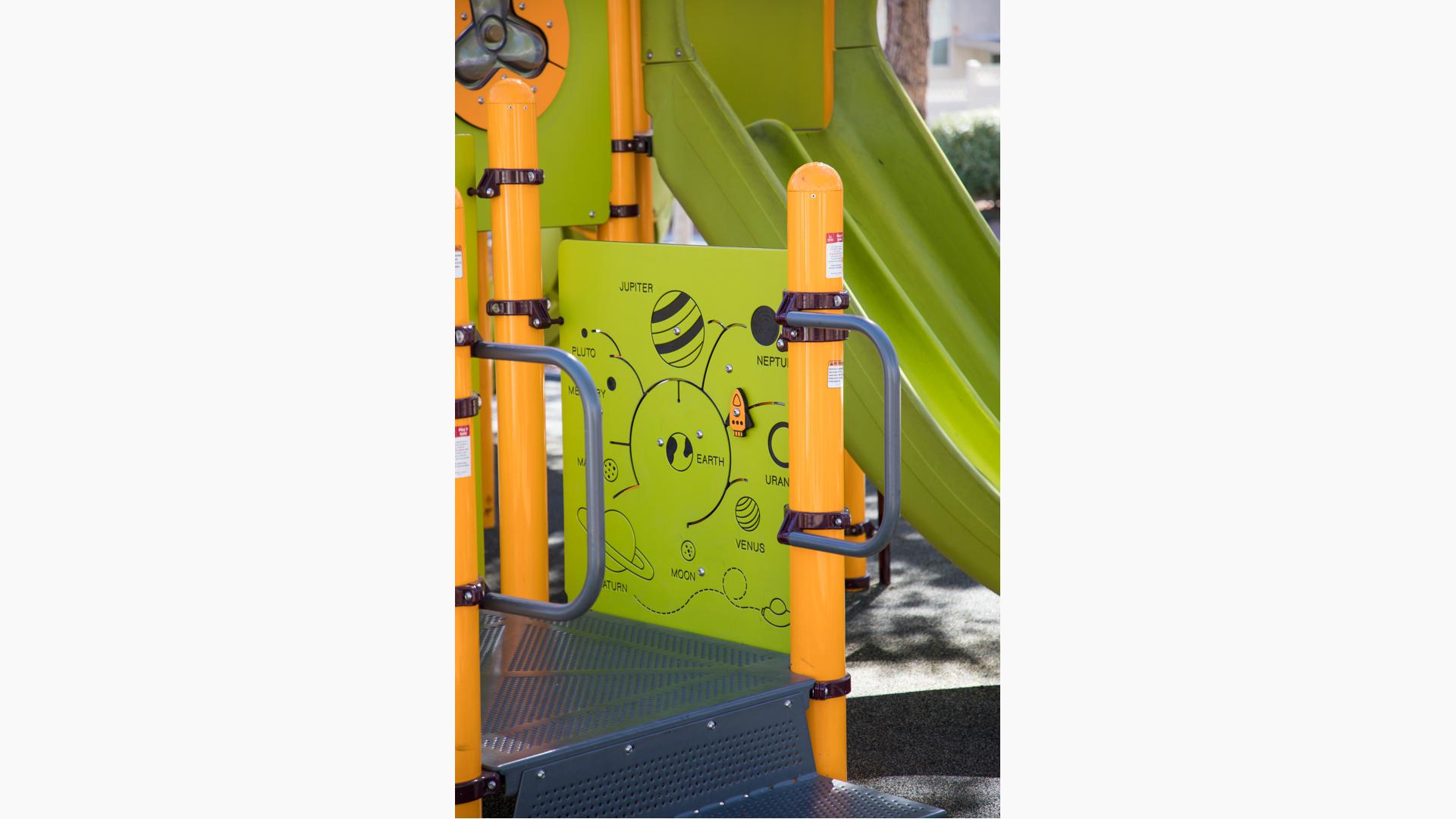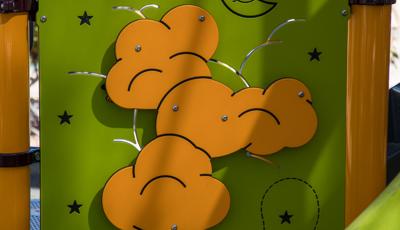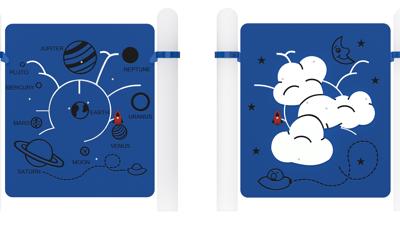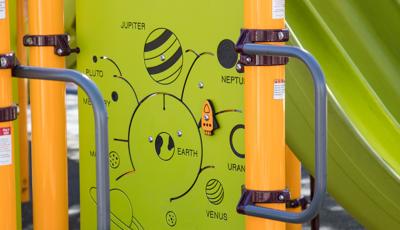 Space Travel Panel
Video features a PlayBooster playground Space Travel Panel.
[video: scene fades into the camera panning up the back side of a Space Travel Panel. The panel is designed with clouds stars and a smiling crescent moon. Scene switches to a girl kneeling on the playground decking playing at the Space Travel Panel. She shifts and moves the spaceship shaped slider on the panel to the different labeled planets. She talks to the camera about the panel as she plays.]
Girl: Yep, and it moves as you hold it with your hand.
[video: scene fades to a view of the girl's back as she sits and continues to play with the shifting spaceship on the panel.]
Girl: I can do it.
[video: she grunts as she slides the spaceship. The camera zooms in on the girl's hands as she slides the space ship to the earth location on the panel.]
Girl: See?
[video: the girl lets go of the spaceship and it rotates to the nose of the ship pointing up to the top of the panel.]
Girl: It goes everywhere. And when it points up it goes up and then it crashes.
[video: the girl points to the Jupiter planet image on the panel and then grabs the spaceship sliding it up towards the planet. Scene fades to the camera zooming in on the girl's face as she smiles to the camera. She begins playing with the panel again as the scene fades to black.]
Design/CAD Files Featuring this Component
Price Range (USD)
$0K-$5K
*Prices vary. For international and exact pricing, contact your local playground consultant.
Contact Your Consultant
Overview
The PlayBooster® Space Travel Panel allows kids to move a rocket along through space! Helps to develop hand-eye coordination on the playground.
Features
Double-sided for twice the fun
Encourages learning and hand-eye coordination
For one or more kids
ProShield® Finish
Recycled Permalene®
Motor Skills
Eye-Hand Coordination
Fine Motor
Motor Planning
Cognitive Skills
Problem Solving
Strategic Thinking
Social/Emotional Skills
Cooperation
Imaginative Play
Social Skill Development
Learn about Developmental Benefits
Related Playground Components